The largest city in Switzerland is the lakeside retreat of Zurich. First permanently settled more than 2000 years ago by the Romans, this cultural hub is home to a number of museums and art galleries. Despite its small population, it is also one of the worlds largest financial centres.
In 2012, the magazine "Monocle" named Zurich one of the 25 top cities in the world for quality of life. As budget backpackers we can completely understand why, as despite its reputation for being expensive, there are an astonishing number of free things to do in Zurich.
No time to read now? No problem, save a pin to your Pinterest board for later!
Top Free Things to Do in Zurich
This city is home to a number of museums, art galleries, shopping districts, and great places to stay in Zurich. In this article we share with you some of our favourite free things to do in Zurich.
Picnic in the Botanic Gardens
Enjoy the view from Lindenhof Hill
The FocusTera Museum
Walk around and soak up the Atmosphere
Swim in the Lake
Go for a hike
Window Shop

Before you leave for Zurich
Picnic in the Botanic Gardens
Despite Zurich being very much a business city, we found the entire city to be a very relaxing place to explore. Hidden all around, you will find quiet spots to relax and enjoy the beautiful architecture.
If you are in the mood for some green space, another one of the free things to do in Zurich, which you can easily find, is the city's Botanical Gardens. To find these gardens, simply catch the tram from Zurich city centre towards District 8. Pack a picnic and enjoy the relaxing atmosphere, completely removed from the concrete jungle of the city centre.
This park is especially unique as you will find three, beautiful greenhouse pods. Inside each of these you will find a completely different climate, showcasing the fauna and flora that grows in that climate.  Lose yourself in a rainforest, right in the middle of a city.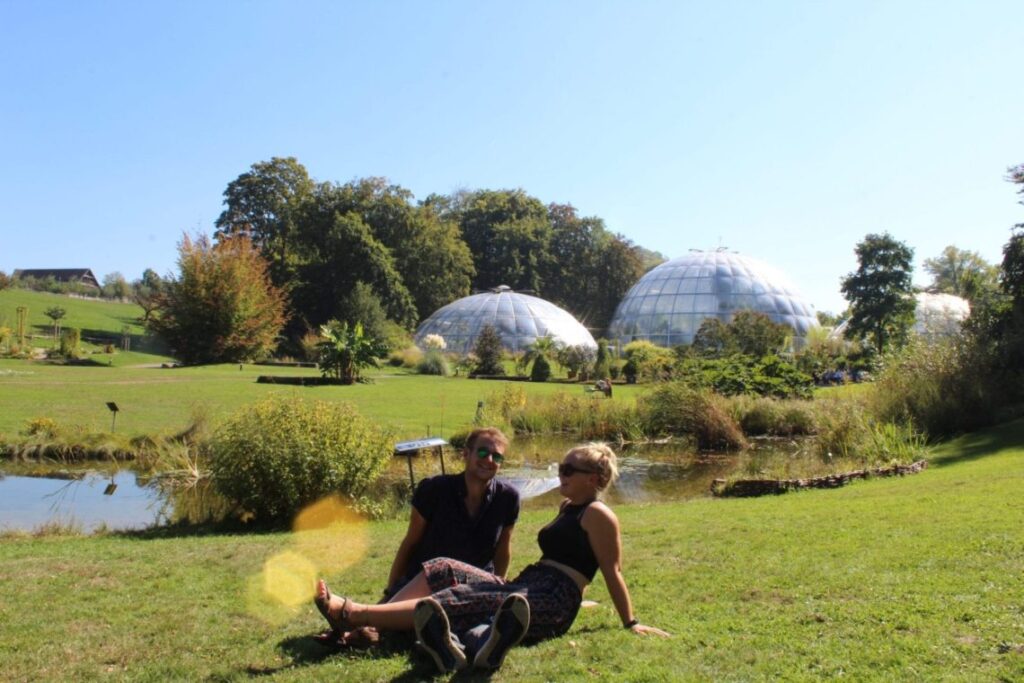 Enjoy the view from Lindenhof Hill
If you think Zurich is a beautiful city at ground-level, just wait till you see it from above. Take a walk through the winding, cobbled streets, uphill to the top of Lindenhof hill, another one of the free things to do in Zurich. Here you will find a fantastic, shaded park, with unbelievable views over the city of Zurich and the Limmat river. Drink in the view of the surrounding countryside and the ant-like people below.
There is always a buzzing atmosphere at the top of this hill as well, as fellow tourists enjoy the view, and locals come to unwind from a day at work. This is another perfect spot for a cheap picnic, with incredible views that you just will not get at the expensive restaurants around the city.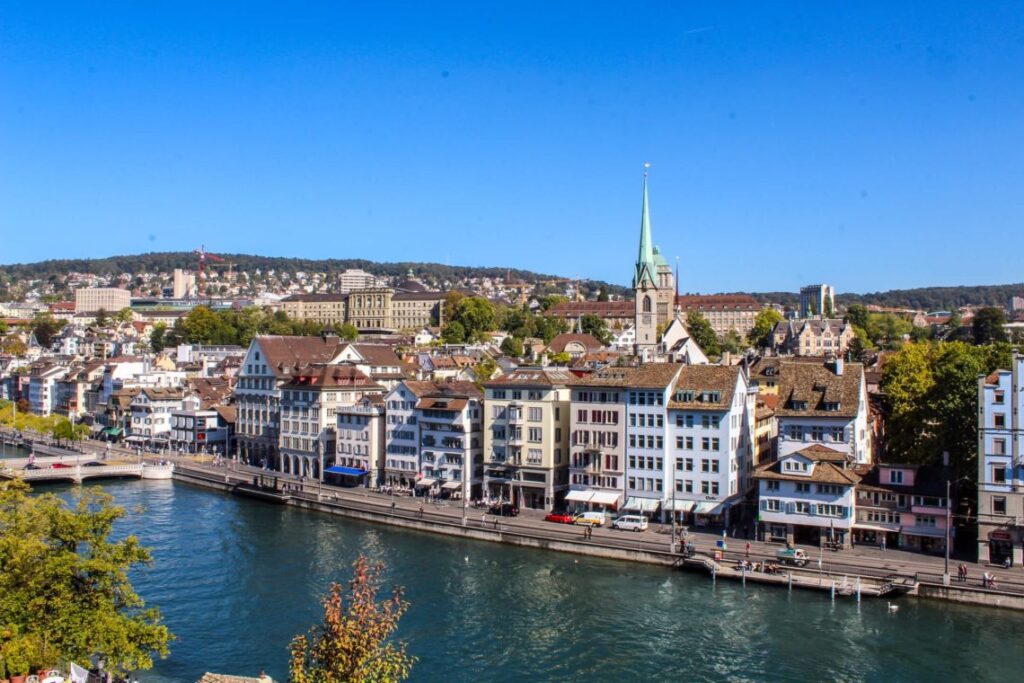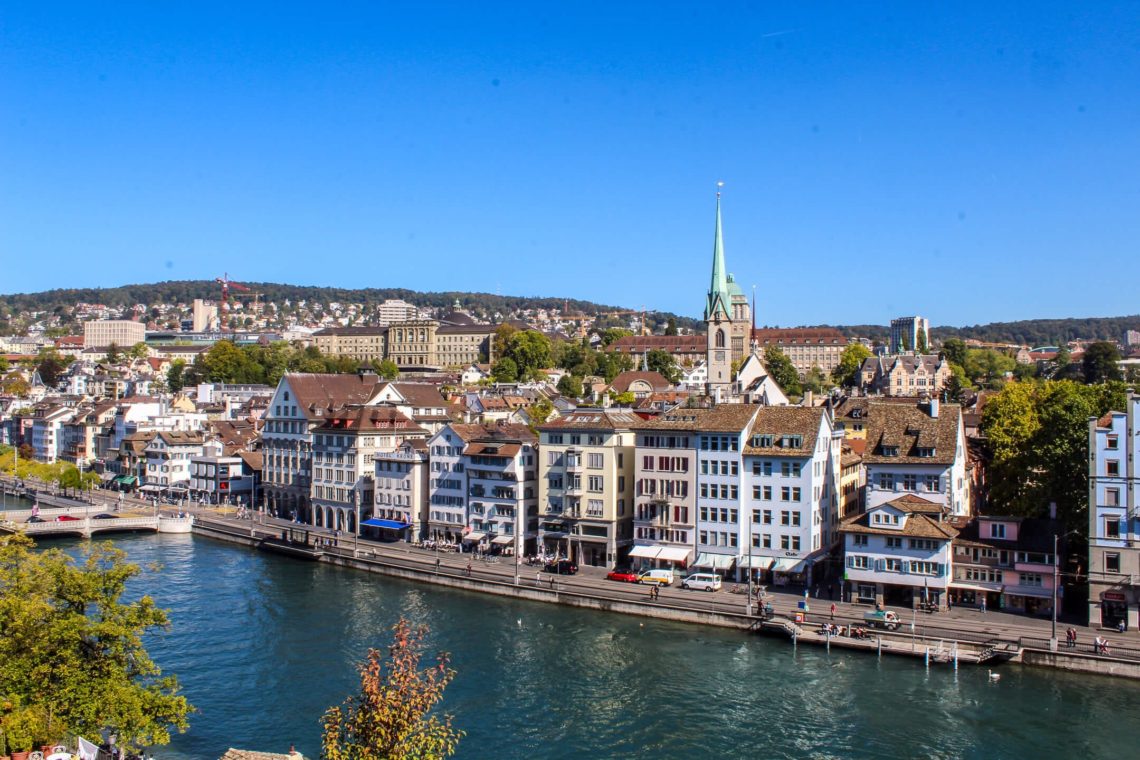 The FocusTera Museum
Located on the northeastern corner of the city centre is the fascinating FocusTera geography museum. Entry to FocusTera is completely free, and with exhibits ranging from the earths geography to the creation of stars, will keep you entertained for hours.
There is a free tour organised on Sundays at 11am, 1pm and 3pm, which will take you around the main exhibits, and also give you a chance to experience what it is like to be in the middle of a real earthquake! You can only use the earthquake simulator as part of a tour, so make sure you either head along at these times, or book a group tour here.
Walk Around and Soak up the Atmosphere
Perhaps the most obvious (and enjoyable) of the free things to do in Zurich, is simply just enjoying the atmosphere that this beautiful city has. The mix of cultures, nationalities and languages is incredible, and thats just with the locals! Tourists flock the cobbled streets and create an atmosphere that is buzzing, vibrant and simply wonderful.
Our favourite spot to enjoy the atmosphere sits atop of Limmat river, on a rather unusual bridge. Right in the city centre, you will find a bridge with a building, merry go round and a couple of cute cafes and food shops. Enjoy a swiss hot chocolate as the city buzzes around you.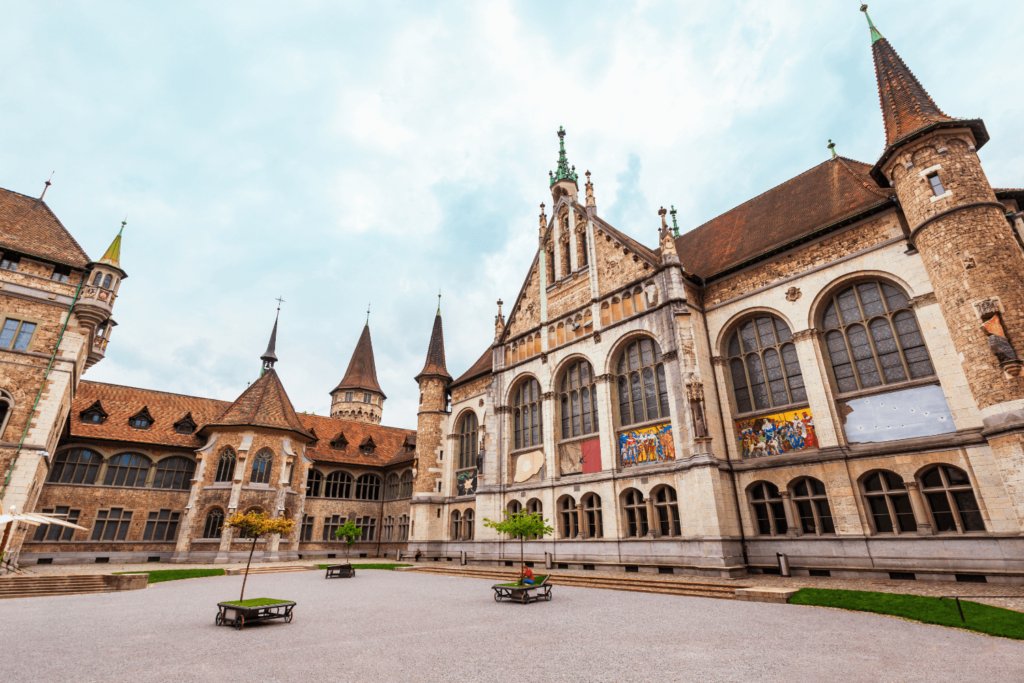 Swim in the Lake
Any trip for us is not complete without a local source of water. Whether its a quick dip to cool off, or simply an evening watching the sun set, lakes, lochs or oceans make any place in the world better.
Zurich is a perfect example of this. You have the busy city vibes of the business district, and only a short walk away you have the perfect chill out spot to dip your toes. Getting into the water itself isn't as easy as any regular beach, however there are a number of pontoons and docks which provide access for a sneaky swim.
Arboretum Park sits just outside Zurich's city centre and is perfect for a wander to escape the big city vibes. It is easily reachable, a five-minute walk from Burkliplatz, and is a highly popular spot for locals to enjoy the sunshine on a warm, summer's day.
There are also two beaches near the city,  however, both are paid entry.  You will find Strandband Tiefenbrunnen on the west bank of the lake and Stranbad Mythenquai on the east. Both are easily accessible by a ten minute bus journey from Birkliplatz.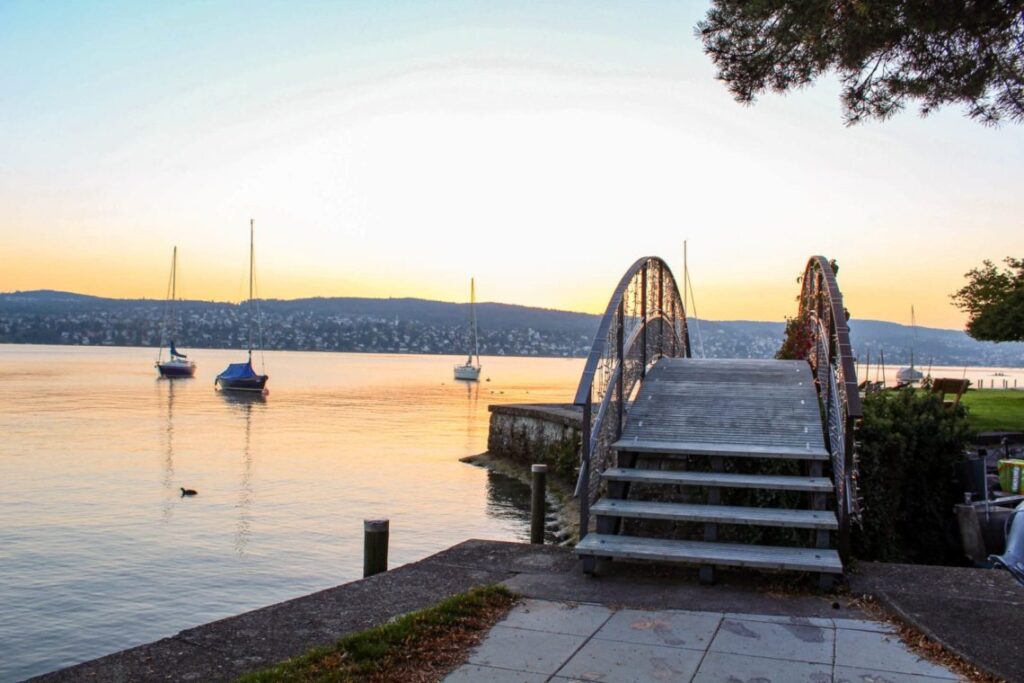 Go a Hike
One of Switzerland most famous qualities is the incredible number of stunning mountain ranges it has to offer. Nestled amongst the beautiful Alps mountain range, Zurich is a perfect basecamp for adventure travellers.
As a keen hiker, you will find yourself stuck for choice with the range of hikes available. Don't feel intimidated, however, if you are only a novice hiker. There are plenty of short walks, offering equally beautiful views for those wishing to give hiking a go and experience the great outdoors.
Pack a comfortable pair of shoes, a map and compass and give hiking a go! Check out the Zurich website on hikes available, and be sure to perform plenty of research on what to pack and precautions that must be taken. Being unprepared on the hill is extremely dangerous!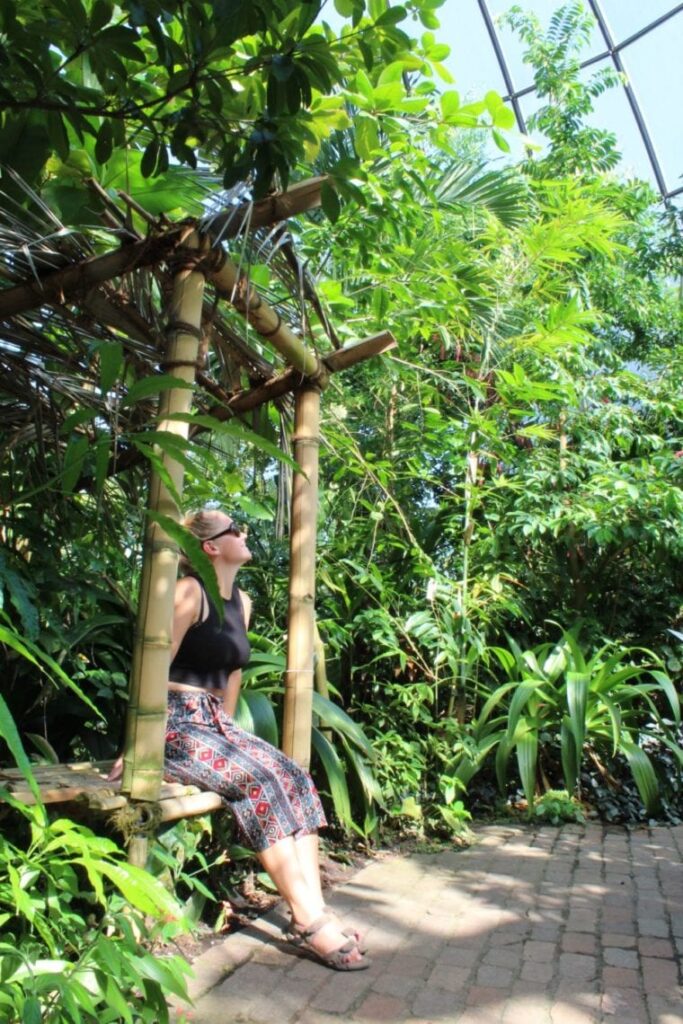 Window Shop
Shopping in Zurich can be pretty pricey, however, getting your window shopping fix is completely free! Zurich has every kind of shop imaginable on offer, from clothing to outdoors, bakeries and chocolate shops, as well as some of the most beautiful jewellery shops imaginable. It is easy to spend an entire day perusing the shops around the city centre.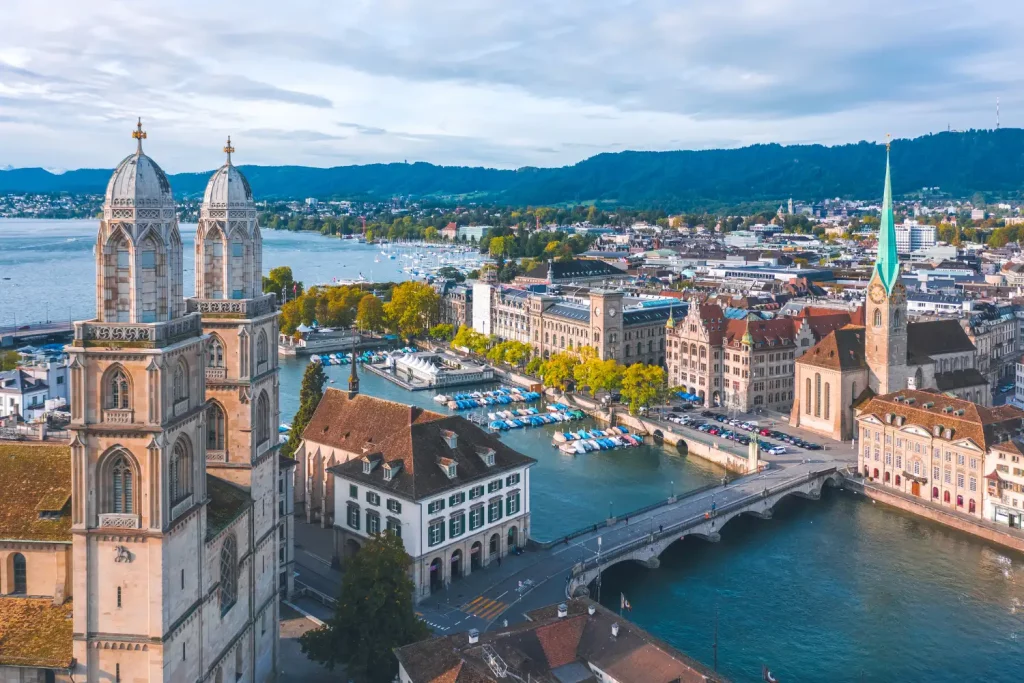 Despite its reputation, Zurich does not have to be an expensive city to visit. It is very easy to spend money, with most restaurants costing about £40 per main meal, however these are not a necessary part of the cities full experience. Cut out the high costs and enjoy your time in Zurich on the cheap side!
Check out more of our budget guides and backpacker stories for cities all across Europe right here. If you enjoyed this article then make sure you share it with your friends and family! Why not swing by our social medias and say hi?! Tag us in your Zurich photos so we can share them with our community.
Read Now:
This article may contain affiliate links that provide us with a small income. For more information read our Affiliate page.
---
Pin it for later!