Australia, the land down under, is an astonishing place to ever visit. South Australia is such region which requires you to have sufficient time on hand to explore it. 
South Australia is a wonderful part of this land down under and hosts a lot of special places to visit. Located in the southern part of the country, it is the fourth-largest of Australia's states and territories by area, and the second-smallest state by population.
Some of the best ways to explore this particular region is by packing your bags and going on a road trip. Although you can opt for the other modes too but a road trip would only help you come closer to the place and explore the unexplored in a different way. Here is the ultimate guide for you to enjoy 7 Day Road Trip South Australia.
No time to read now? No problem, save a pin to your Pinterest board for later!
7 Day Road Trip South Australia
South Australia has so much to offer from stunning beaches to fascinating wineries and it is the perfect place for a road trip. Whether you decide to stay at some of the best caravan parks in South Australia or book to stay in Airbnb's or hotels, you are bound to have an incredible trip.
Day 1: Arrive in Adelaide

Day 2: Travel from Adelaide to the Adelaide Hills 

Day 3: Proceed from Adelaide Hills to Barossa Valley

Day 4: Go from Barossa to McLaren Vale 

Day 5: Head from McLaren Vale to Kangaroo Island

Day 6: Explore ​​Kangaroo Island

Day 7: Finish off by going from Kangaroo Island to Adelaide

Before you leave for South Australia
Day 1
Arrive in Adelaide
Kickstart your own adventure of exploring South Australia by arriving in Adelaide. Adelaide is the cosmopolitan capital of the country ready to serve you with the best version of Australia. Also, this factor makes it one of the best places to live in South Australia. 
On arriving in Adelaide on your day 1, you should sit back and relax for a while and then head out to enjoy the best of this city. There are many things to do here like you can check out the Adelaide Oval, the botanical garden, and shop at Adelaide central market to name a few. Along with this, there are also many great things to do in Adelaide at night such as the night markets and live music and events throughout the city.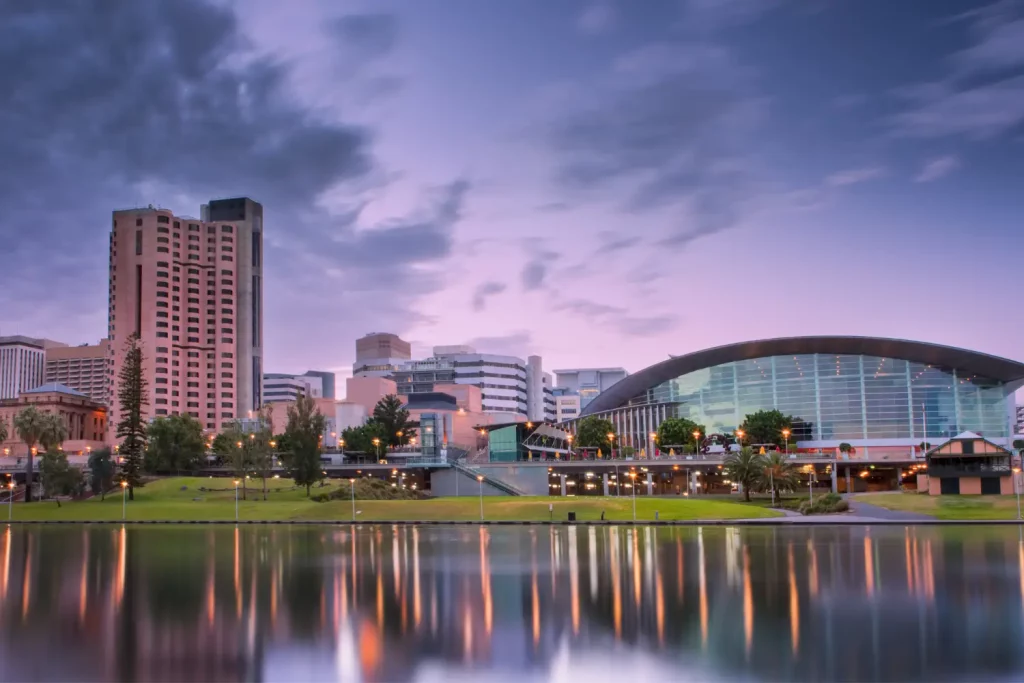 Day 2
Travel from Adelaide to the Adelaide Hills 
Once you have explored Adelaide and enjoyed its initial version, you should head towards your next destination. On day 2 of your 7-day road trip South Australia, your next destination is Adelaide Hills. 
As you leave Adelaide and head towards Adelaide hills, you would come across various beautiful and mesmerising villages and stops. Included in these are the towns of Aldgate, Stirling, Oakbank, Birdwood, Crafers, Mount Barker and Hahndorf, all within an hour's drive away from the start point of this journey. 
While on your way here, stop at local restaurants and cafes to get a taste of the local produce. Also, if you ever get a chance to get your hands on locally sourced wines, do try them, they are extremely delicious. 
On reaching Adelaide Hills, you need a guide on how to explore the area and the things to do in Adelaide Hills. Hence, the following will help you plan your exploration trip easier: 
Stop at Hahndorf to explore and feel the authentic German vibe in Australia. 

Explore various wineries to experience some locally produced wines and gins. 

Experience outdoor and nature activities to feel the power of the hills

Hop and shop in the local markets 

Be a spectator of art and culture in Adelaide Hills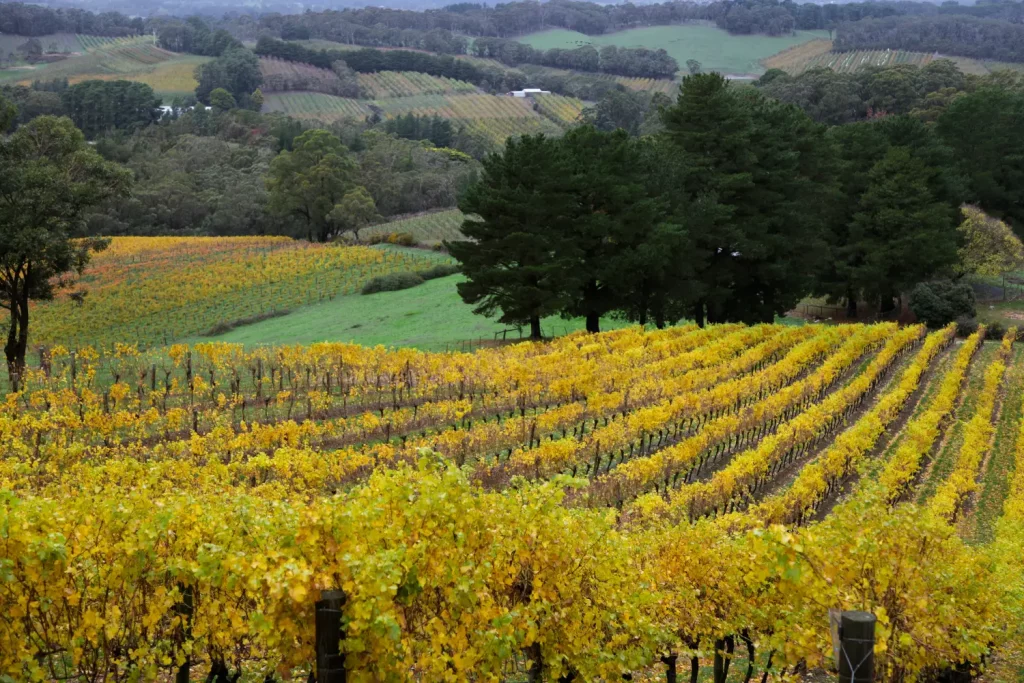 Day 3
Proceed from Adelaide Hills to Barossa Valley
Adelaide hills would have surely treated you in a luxurious manner but now is the time to move ahead to your next ideation. In your 7-day road trip in South Australia, your day-3 destination is to spend a day in the Barossa Valley.
Barossa Valley has gained its fair share of audience over a certain time period and marked its place in Australian history. One of the top things to do in the Barossa Valley is to go wine tasting. Known as a top wine-producing region northeast of Adelaide, the valley produces a total of almost 21% of Australia's wine. 
According to history, Barossa Valley's own history is rich, deep, and intense. The valley has a German feel to it and that is clearly stated in the historical diaries dating back to 1842. The population had fled from the religious persecution in Prussia and Silesia and came down here to settle. Along with their hopes and dreams, they bought vine cuttings with them. They managed to create a Lutheran heartland while retaining their German traditions to date.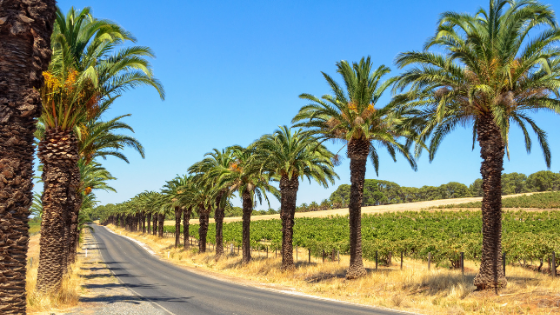 Day 4
Go from Barossa to McLaren Vale
Moving ahead on your 7 days road trip in South Australia, your next destination is McLaren Vale, one of the hotspots in South Australia, the location proves to be true for tourists and offers segments well suited for each visitor. 
McLaren Vale is a trendy town located approx 33 kilometres from Adelaide. It has made its name for being one of the finest producers of wines. Once you are here, you can also enjoy the finest cuisines and can cruise amongst the magnificent wineries established here. If you are looking for true Australian taste, get your hands on the vintage Australian wine- Shiraz. Those who are looking for Spanish and Italian varieties can try Fiano, Vermentino, Tempranillo and Sangiovese and discover the many flavourful layers. 
Apart from these, the place is loaded with pristine natural attractions and tourism-attracting elements. 
According to historical facts, McLaren Vale's rich culture and extensive heritage are solely the contributions of the Kaurna people. And while you are here, one of the many things to do includes scavenging through the town's beauty and exploring the many lanes of culture. We loved spending the afternoon at Down the Rabbit Hole Winery tasting their delicious wines.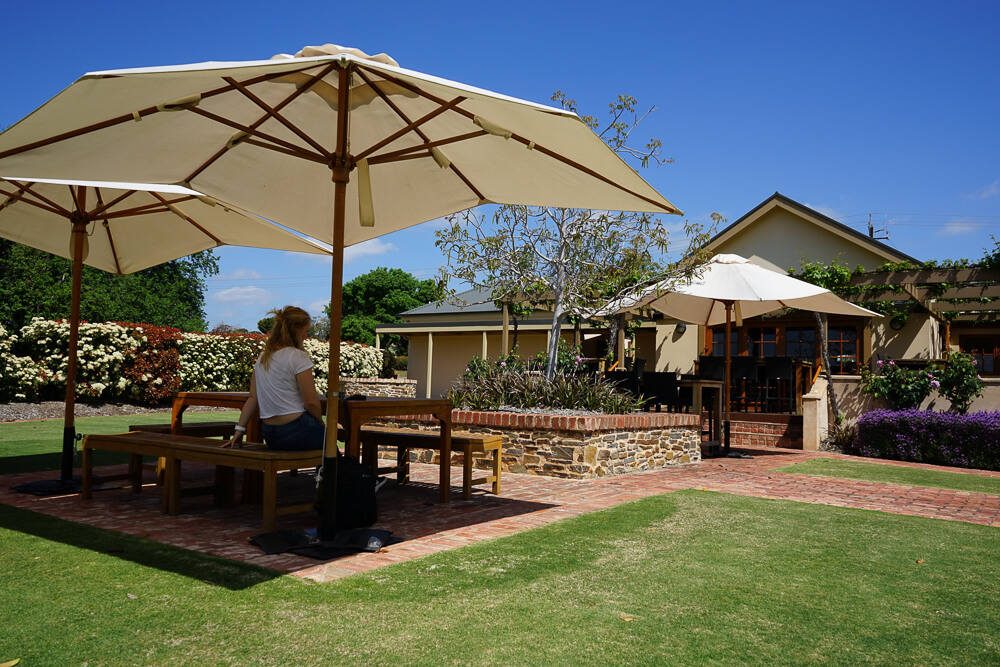 Day 5
Head from McLaren Vale to Kangaroo Island

After exploring and getting a taste of the truest Australian food and beverage, it is time to move ahead. Leaving McLaren Vale and heading towards Kangaroo Island sounds as exciting as the journey is. 
Before arriving to the island, there is a mid-stop that needs to be done in order to enhance your road trip. Make a few hours' stoppages at Cape Jervis. A small with the biggest appeal, Cape Jervis is a treasure in itself. Located near the western tip of the famous and stunning Fleurieu Peninsula, this town has a stunning collection of stretches of coastline and brilliant beaches, famous wine regions, and enthralling adventures. Out of the many things to do here, fishing and visiting Deep Creek Conservation Park is a must for fellow visitors.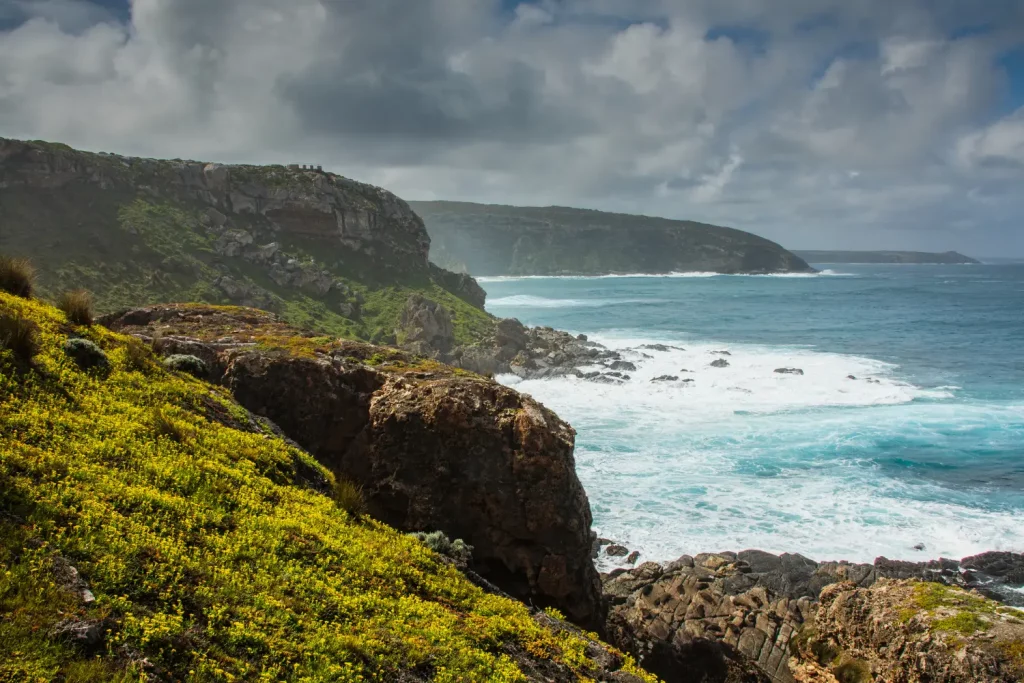 Day 6
Explore ​​Kangaroo Island
Once you have explored the Cape Jervis region, you can now head towards the magnificent Kangaroo Islands. 
Kangaroo Island or KI is a magnificent yet interesting eco-tourism location to be at.  Considered Australia's third largest island, which contributes to increasing the country's beauty. Its serene and eye-pleasing views are worth every penny, alongwith the abundant wildlife, which attracts a huge footfall of visitors every year. 
It is definitely a location which requires more time than others with such a range of things to do here. It is a good thing that you would have ample time to try each one of them out! There are so many great things to do in Kangaroo Island such as visiting the Little Sahara and Seal Bay Conservation Park.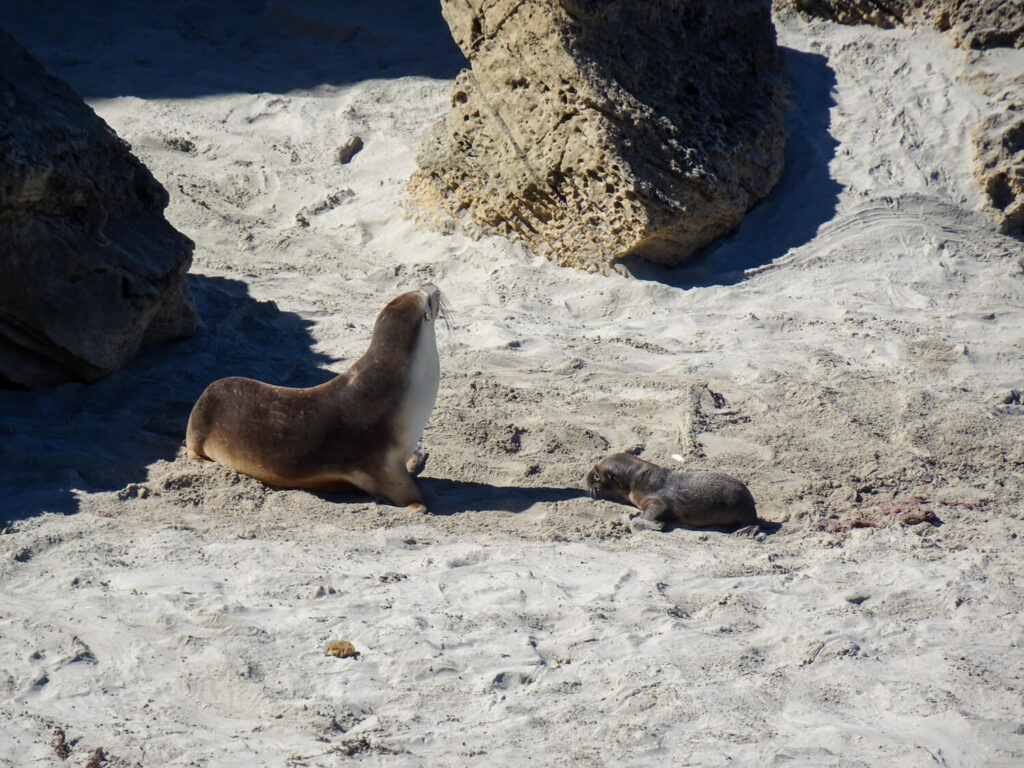 Day 7
Finish off by going from Kangaroo Island to Adelaide
With the wild adventure coming to an end, it is time to depart from the magnificent Kangaroo Island and head back to where the journey started from- Adelaide. 
Depending on your schedule, we would suggest that you take some time and get the last ferry from Kangaroo Island, allowing you more time to explore the island.
For the best 2 days in Kangaroo Island, you can follow our 2 day itinerary here.