If you want to try sand boarding on Kangaroo Island, then the Little Sahara Adventure Centre is a must visit. This attraction allows you to explore the incredible sand dunes on Kangaroo Island either on foot or one a sand board or toboggan. A visit to Little Sahara will give you a taste for the best of what Kangaroo Island has to offer.
No time to read now? No problem! Save an image to your Pinterest board for later
Little Saharah Kangaroo Island - A Complete Guide
In this guide, all of the below points will be discussed in greater detail. We will also go into how to get to Seal Bay where you should stay nearby and what the other nearby sights and attractions are.
What to expect at Little Sahara?
How to Get to Little Sahara?
Where to Stay near Little Sahara
What to Pack for Little Sahara
Other Sights and Attractions near Little Sahara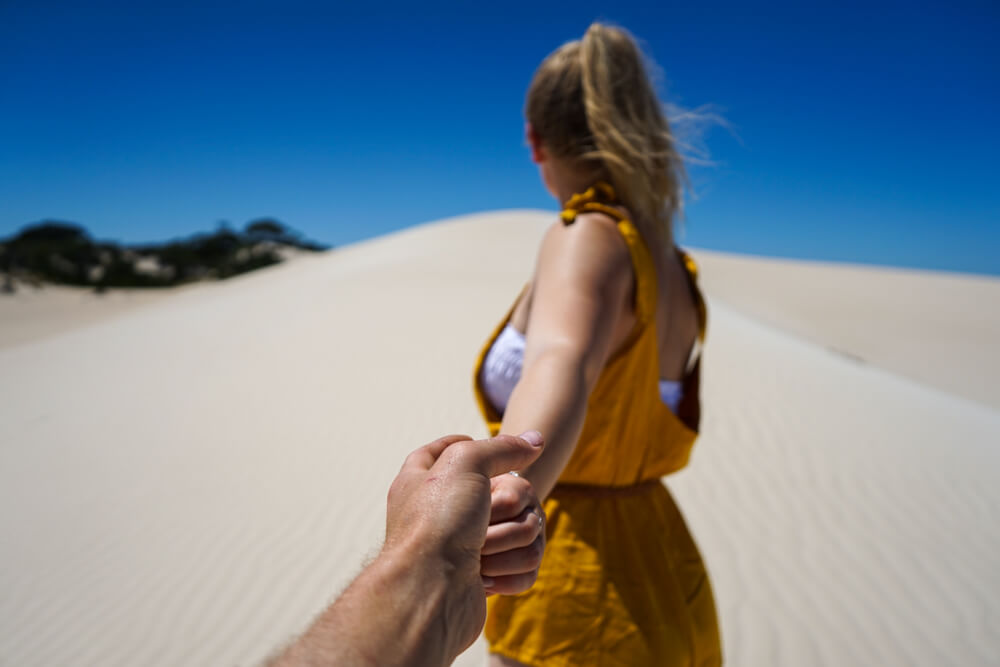 What is Little Sahara?
As the name suggests, this is a small desert. The natural occurring sand dunes at Little Sahara cover around two square kilometers on the south coast of Kangaroo Island and are the only sand dunes on the island. The size of the dunes varies, however, the highest dune is approximately 70 metres above sea level.
Little Sahara ages back to the Pleistocene era during the last ice age. Due to the ice sheets expanding and taking up more water, the sea level became shallower, unfortunately killing off mass of marine life. This resulted in a number of skeletal remains when the ocean floor dried up.
This occurred at the same time as a very strong constant south westerly wind which caused the skeletal remains to be eroded into grains of sand. The strong winds carried this mass of remains kilometers inland until it reached an obstacle  which is where it is currently situated. 
Here you have the option to hire a sandboard or a toboggan. For 2 hours this will cost $37 per board (can be shared between multiple people) and an additional $10 for a helmet. If you go during the quieter seasons (like we did, we visited just at the end of school holidays) you will most likely get more than 2-hours as it is just so quiet!
If you don't fancy hiring a sandboard or toboggan, it is free to enter and roam around the sand dunes.
The owners at Little Sahara Adventure Centre aim to be eco conscious and offer you a safe and adventure filled holiday. This place is not to be missed on your itinerary. 
How to get to Little Sahara 
Little Sahara is a popular attraction on Kangaroo Island therefore it is reasonably well signposted and easy to find with Google Maps. It is located just off S Coast Road in the Vivonne Bay area. Follow the unsealed road until you reach the car park. If you are coming from the KI ferry, then you will be expecting this turn to be on your left. If you are travelling from Vivonne Bay you can expect this turn to be on your right.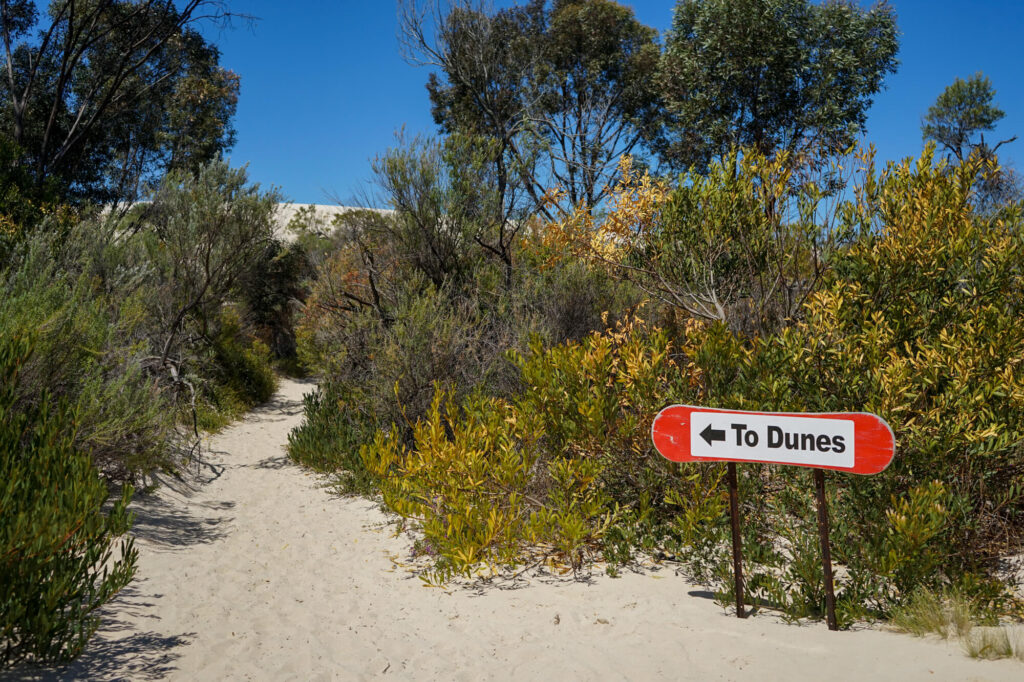 Tours at Little Sahara
Buggy Tours 
Surf & Sand Buggy Adventure
Take a tour on one of the buggies to explore deeper into Little Sahara. A guide will take you through the incredible scenery of the sand dunes and rugged coastline of Kangaroo Island. 
The 2 hour buggy tour takes you off road to unique places that are inaccessible to the public. You will be guaranteed to see koalas on this experience, look out for them in the old gum trees along the banks of the Eleanor river. This is an activity you will never forget as you reach the coast and find yourself on a remote beach looking out towards Antarctica.
Surf & Sand Buggy Adventure (2 hours) cost $147 per adult, $97 per child (3-12 years). 
Little Sahara Buggy Tour
Go for a ride in a Yamaha Viking UTV Buggy through the incredible scenery in Kangaroo Island. You are guaranteed on this tour to see koala bears as you will also travel along the banks of the Eleanor River. Your knowledgeable guide will teach you about the amazing sights you will see along the way.
Sit back and enjoy a trip through some of the most incredible scenery you will see on the island.
Little Sahara Buggy Tour (1 hour) $97 per adult, $77 per child (3-12 years).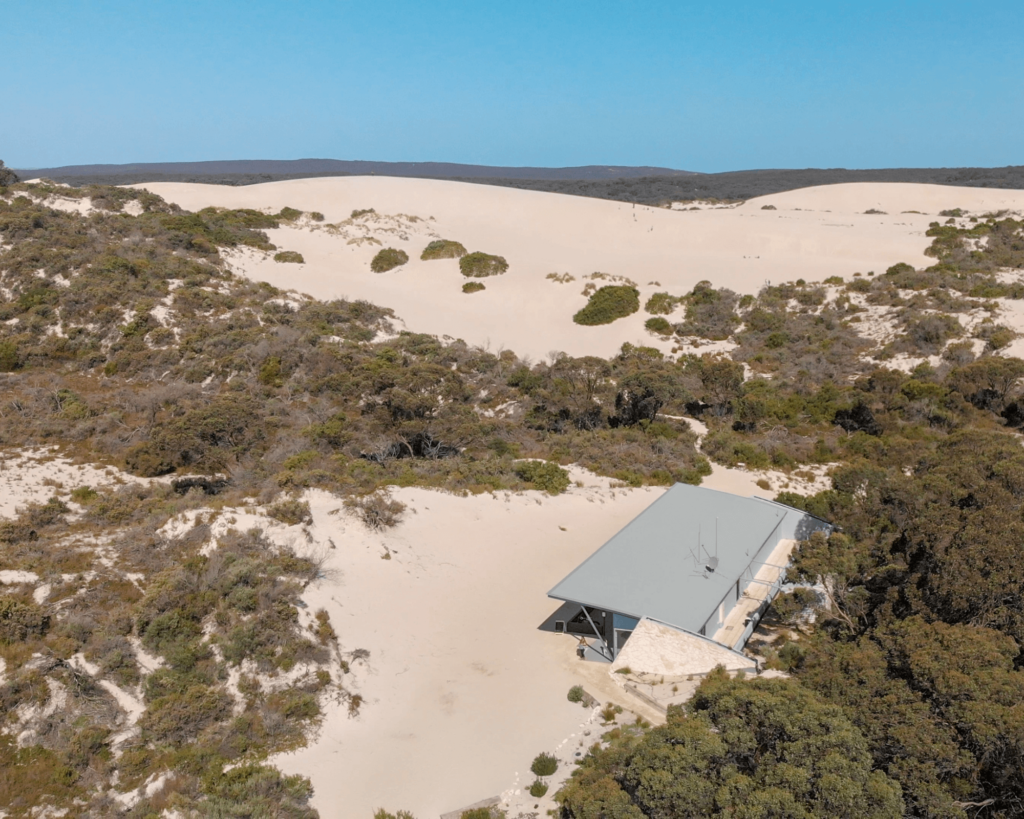 Fatbikes
If you can ride a bike, then you will love the Fat Bike tour. The wide 4-5 inch tyres on 80mm-100mm wide rims run at a low inflation give a large footprint and massive grip. This helps the Fat bike float through sand, mud and other variable terrain. 
On this tour, you are yet again, guaranteed to see koalas in the gum trees above and cruise through the incredible sand dunes surrounding you. 
You will be provided with a helmet and gloves and you must wear closed shoes for this tour. 
Guided Electric Fatbike Tour (2 hour) cost $197 per person 1 hour $97 per person.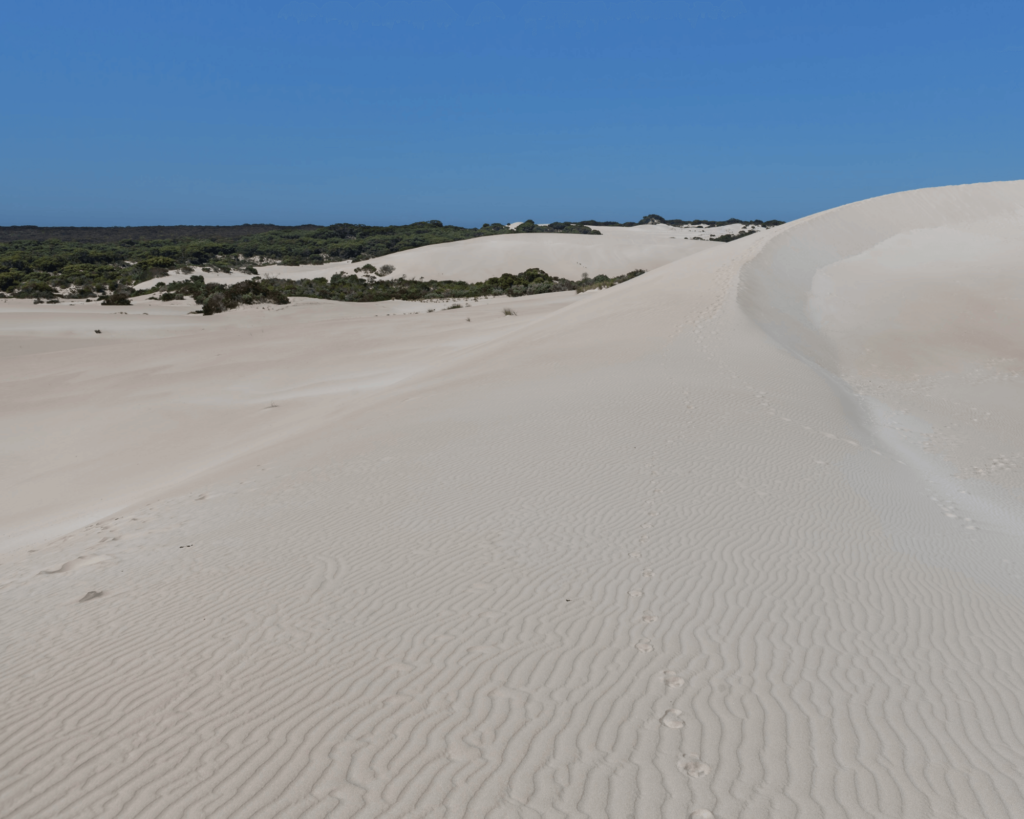 Guided Koala Walking Tour
If you have come to Kangaroo Island to see the wildlife, you will love to go on the guided koala walking tour. Your guide will take you round the sand dunes and the surrounding bushland to discover the local wildlife. The walk will last 2 hours where you can discover the beauty of nature's playground and connect with nature.
Koala Walking Tour (2 hours) cost $37 per adult, children under 6 go free!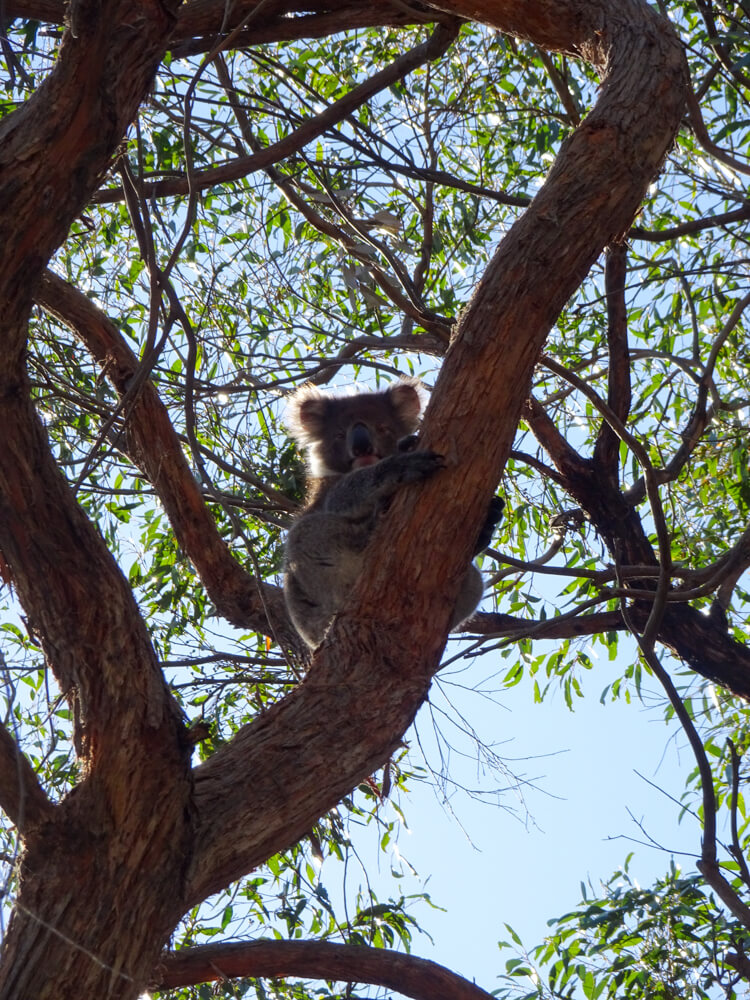 Toboggan and Sandboard Rental
A must do experience at Little Sahara Adventure Centre is renting a toboggan and sliding down the sand dunes. Apply Kangaroo Island Ligurian beeswax to the base of your toboggan for extra speed.
The sand boards allow you to try this experience standing up, like snowboarding, but on sand.
You don't need to have previous experience to do this activity, just go along and have fun!
Cost – $37 for 1 hour, receive  second hour FREE.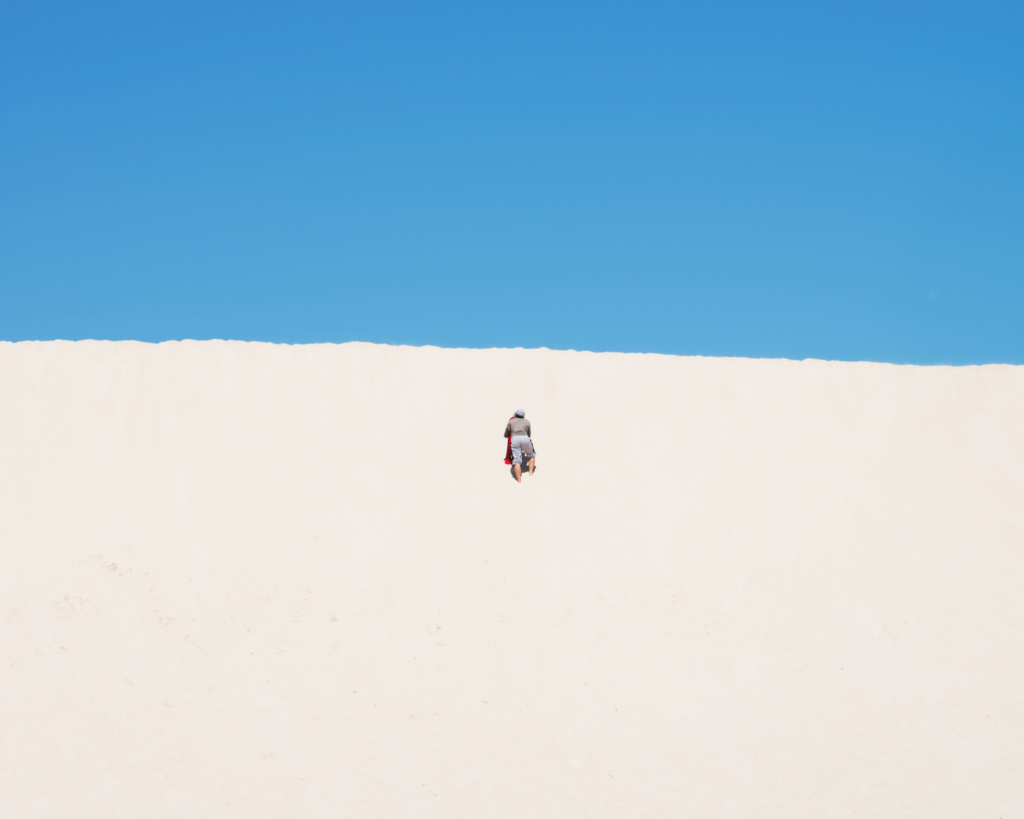 Other Attractions near Little Sahara 
Seal Bay 
Seal Bay is one of the most popular places to visit on Kangaroo Island. As the name suggests, you might believe you are visiting Seal Bay to see seals, however it is actually sea lions that come in to bathe on this beautiful bay. 
You can choose to either go on a self guided tour where you can access a boardwalk and view these beauties whilst you walk along and stop off at the numerous viewing platforms. The other option is you can choose if to go on a guided tour and walk along the beach, getting a closer look at the sea lions. The guided tour also includes access to the boardwalk.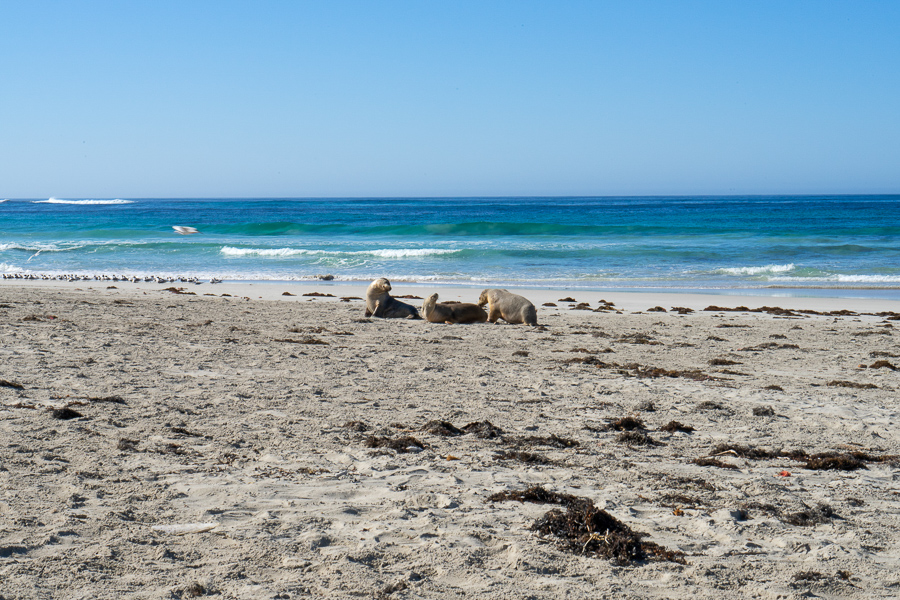 Vivonne Bay
Around a 10 minute drive down a gravel road and you will arrive at Vivonne Bay. Vivonne Bay was voted as one of Australia's best beaches, due to the cleanliness, clean water and privacy of the beach. Take some time out here to go for a swim and cook up some lunch. The white sand and clear water make for some spectacular views.
If you are lucky, you will have this beach all to yourself.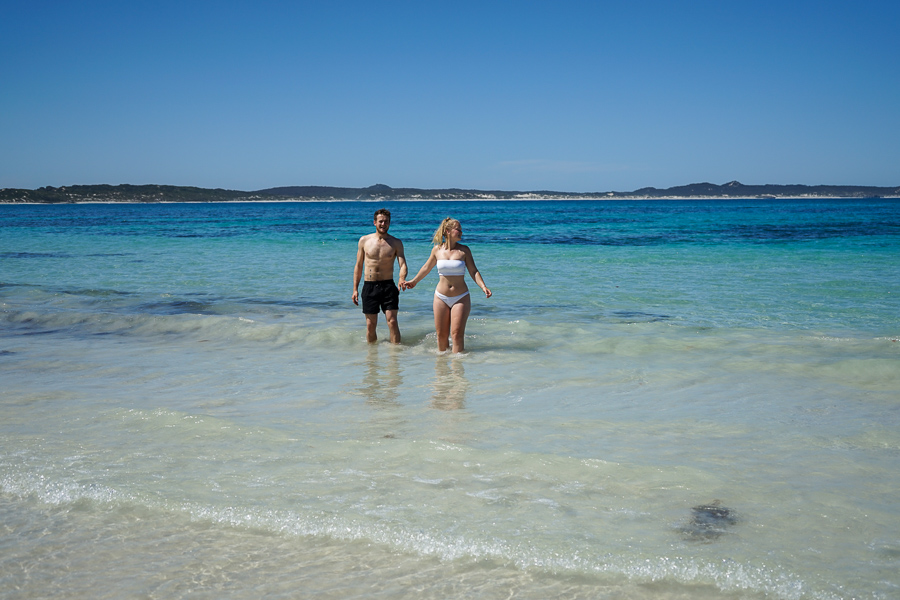 Before You Leave for Kangaroo Island
Before you set off on your adventure of a lifetime to Kangaroo Island, there are several things you will need to get organised to ensure a smooth and enjoyable trip. These include sorting out travel insurance, transport to and around the island, packing for your trip and finding the best place to stay. All of these will be discussed below in more detail.
Applying for an Australian Visa
If you have yet to leave for Australia then this is a section of interest for you. There are a LOT of different visa options for people arriving into Australia, from tourist visas to permanent residence visas. The most common visas, however, are the 3-month tourist visa and the Working Holiday Visa.
If you are only visiting Australia for a short period of time then a tourist visa is your best option. These are easily obtained and relatively cheap, costing roughly $140AUD, and allow you to stay in the country for up to 12months. These can be applied for on the government website here.
If you wish to work and travel in Australia, a working holiday visa is your best option. These cost around $480AUD and allow you to stay in Australia for up to 12months, whilst working and earning money to travel. This visa also gives you the opportunity to extend your stay in Australia by up to 24months by working in certain job sectors.
For all of the information you need to know about the Australian Working Holiday Visa, read our full guide over here.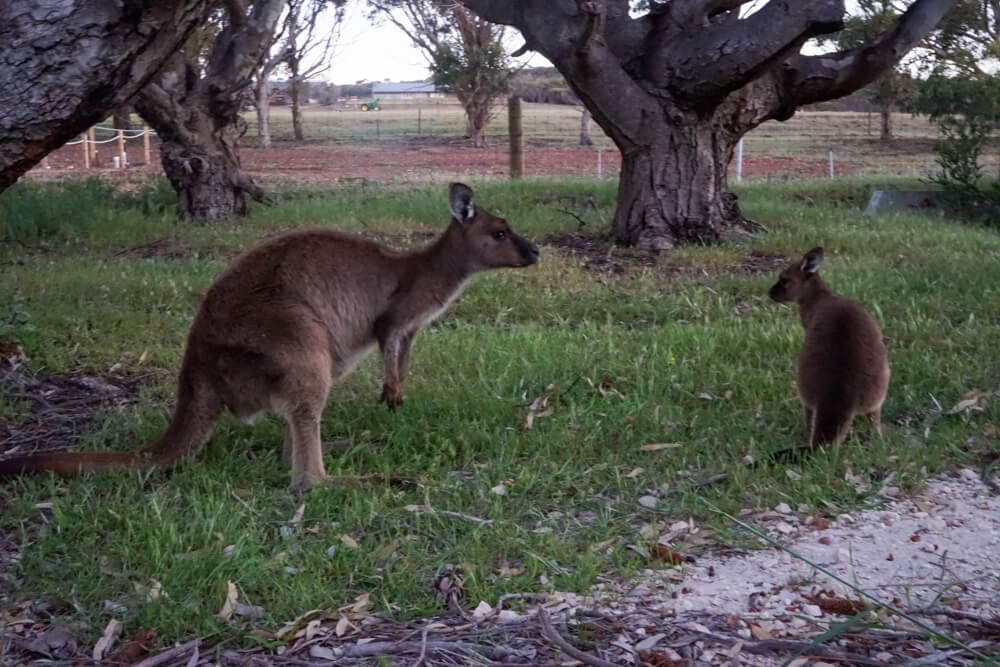 What to Pack for Kangaroo Island
Being an island, Kangaroo Island will be at risk of experiencing some mixed weather. Depending on the season your visiting will depend on what you pack. At the least, we would always recommend a warm layer, a waterproof and, of course, suncream!
During the summer months, Kangaroo Island can reach temperatures in the 30's, meaning it should be warm enough to get in the water for a swim. This also means that you will need plenty of lightweight clothing for getting around and exploring in the heat of the midday sun.
In the winter months, you would need to be very brave to get in the water as the temperatures average at half that of summer, peaking at around 14 degrees Celcius. Warm layers and a waterproof is a must for these months!
If you need more inspiration on what to pack for your trip, check out our full packing guides for all-weather conditions over here.
When it comes to toiletries, we recommend that you pack as much sunscreen as you can. The sun in Australia is strong, and even the darkest skin tones can get easily burnt. No matter what the season is or how warm you may feel, you should always wear sunscreen in Australia.
Given the beautiful sights and scenery that you are no doubt going to see around Kangaroo Island, we highly recommend packing a good camera for your trip. If you want to read more about the cameras we use and why we love them, check out the link below.
You can read what else we keep in our camera bag over here.
What is the Best Travel Insurance for Kangaroo Island
Regardless of what type of trip you are heading on, one thing that is essential for everybody is good travel insurance. Accidents can happen anywhere and at anytime and unexpected hospital bills will ruin a holiday. Remove the stress from your next adventure and get covered for the worst.
World Nomads Travel Insurance provides budget reliable travel insurance that will keep you covered for any level of adventure.
You can get your quote before you leave on your trip right here.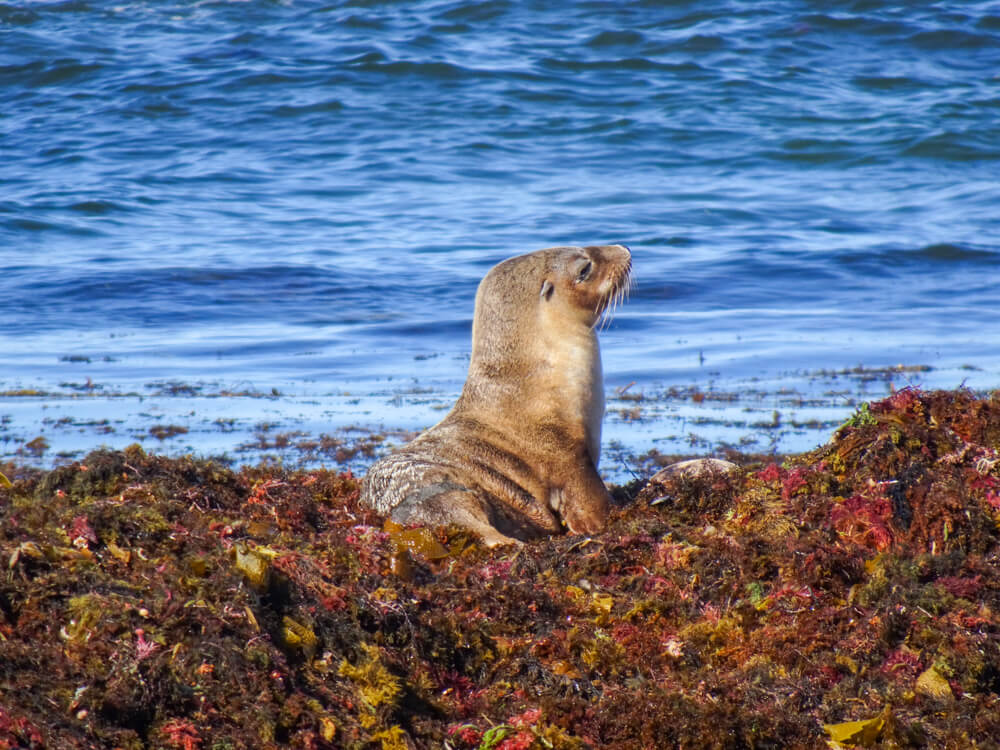 How to get to Kangaroo Island
Unfortunately, getting to Kangaroo Island is the reason that it is not as popular as many other areas in Australia. There are only two options for getting to the island (and only one if you wish to bring your own vehicle). 
With a larger vehicle and passenger ferry and a smaller passenger-only ferry operating to the island, the prices of transport are very monopolised, resulting in the most expensive ferry (per metre of travel) in the world.
Sealink Ferry
Sea Link offers passenger and vehicle crossings from the tip of the Fleurieu Peninsula on mainland Australia to Penneshaw on the island. This is an expensive option, however, by bringing your own vehicle it means when you arrive onto the island you can get straight into exploring.
This ferry leaves 5 times a day and takes 45 minutes to get across.
Browse the best option for getting to KI on this ferry right here.
Did you know – The Kangaroo Island ferry is the most expensive ferry in the world per distance!
Kangaroo Island Direct Ferry
This ferry leaves for KI 4 times a week, so it is much less regular than the SeaLink option. It is also only a passenger ferry, meaning you will not be able to bring your own transport with you. This ferry is a much cheaper option if you are wanting to go across as a passenger only, however, once you are on the island you will need to pay a lot more money for transport.
You can browse the ferry tickets and transport options available from KIC right here.
Airplane
Flying to Kangaroo Island is another option, however, this can be an expensive option and you would be restricted on your luggage. Flights from Adelaide tend to go for roughly $150 each way. You will also need to organise a method of transport for getting around the island when you arrive.
Browse your options for flying to Kangaroo Island right here.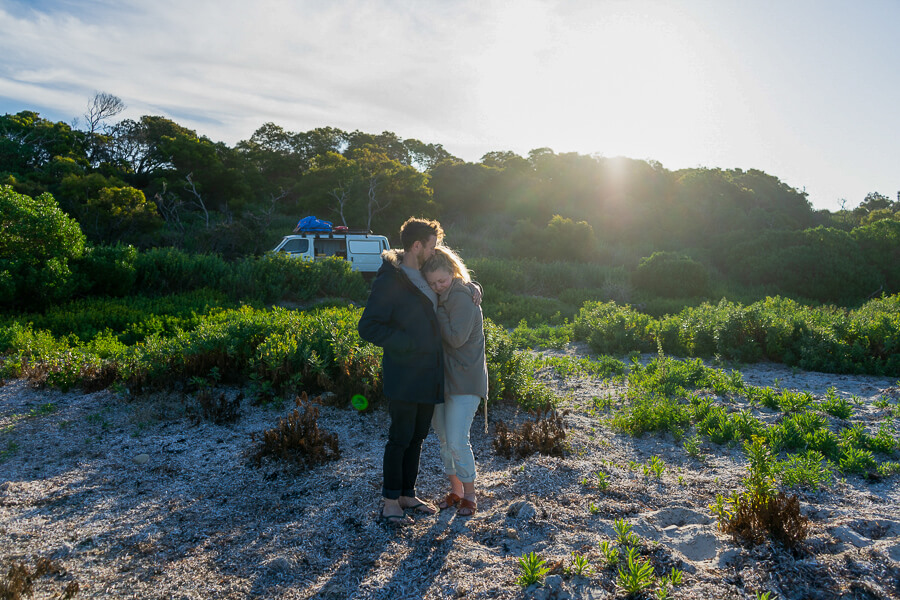 How to Get Around Kangaroo Island
When it comes to getting around the island you have a few different options available. If you did not bring your own transport, you can rent a car or campervan and travel the island yourself at your own pace. This is the best option if you are not short on time, as it means you can dictate the pace of your adventure.
Private Tours 
As for getting around the island, a 4wd is advisable, however not necessary. Many of the beautiful beaches are off the beaten track and can be up to 20km of gravel roads. The same goes for a lot of campsites in the more isolated areas, so beware if you are using a hired campervan or bringing your own.
There are car hire services available when you arrive at Penneshaw or you can book this as a package with your ferry. We would recommend hiring a campervan during your trip on Kangaroo Island due to the flexibility it gives you. You can park up wherever you are and cook your next meal, not wasting any time travelling back and forward.
Organised Tours
The last option for getting around Kangaroo Island is to book yourself onto a Kangaroo Island tour and enjoy a more relaxed and controlled adventure around the island. This can either be with a private car driver or an organised group tour.
The organised group tours will take you to the most popular sights on the island and will show you all of the best things you can see in a short period of time. The advantage of these kinds of tours is the efficiency of getting around and the information provided about the island. Your tour guide will be able to tell you a lot of interesting things about the sights that you are visiting that you would not learn on your own.
The downside of tours is the lack of flexibility in your schedule. You will be herded from one location to the next, on as quick a schedule as possible to ensure that you see the maximum number of sights as quickly as you can.
Private tours are available for booking online or in visitor centres around the island. These tours will give you the same benefits as a group tour with less of the stringent timeline as if you want to spend more time somewhere you have that option. There are lots of different tours available, however, we have listed a few below.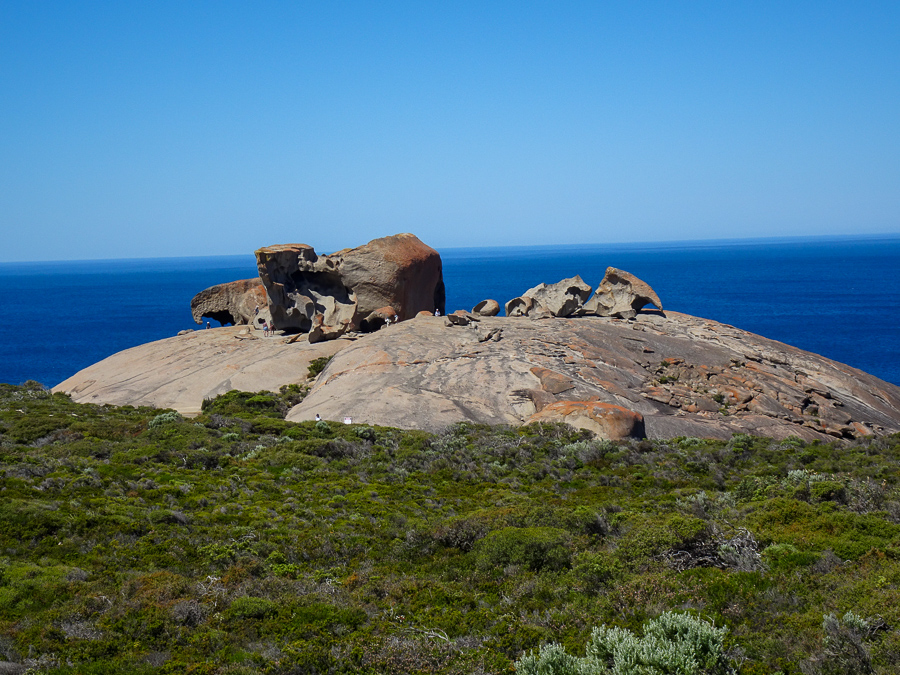 So there you have it, you complete guide to visiting the Little Sahara. If you are visiting this amazing place and have any other questions on what to expect, leave us a comment down below. We love to chat about this stuff! If you have already been, let us know how it was! What wildlife did you see on your trip? What was your favourite thing about Kangaroo Island? Let us know in the comments below!
Also, remember to share this with your friends and family that you are going to tour with. Sharing is caring and we want to inspire as many people as we can to visit this unbelievable part of the world.
If you are planning an Australia trip soon then check out our other Australia content right here. Come and find us on social media to see where we are currently exploring. Tag us in your photos from Kangaroo Island and we will share them with the rest of our community of explorers and backpackers.
Now Read:
This article may contain affiliate links that provide us with a small income. For more information read our Affiliate page.
---
Save an image to your Australia Pinterest board for later!