Typically when I travel to a bucket-list destination for the first time, I research voraciously, reading dozens of travel guides, blog posts and reviews. Then together with my partner, Ben, we plan, plan, plan, so we can maximise our time.
That makes our recent trip to Ireland a little unusual.  
Ben spent three weeks in Ireland on a solo sabbatical six years ago, so I let him take the lead in planning our trip. And by not doing my usual research, I didn't have any expectations beyond those I've garnered after years of watching Ireland on screen and reading about it in books and magazines. Having no fixed expectations, I encountered many surprises.
Itinerary (overnight stays in bold): Dublin
-Howth-
Kilkenny
-Blarney-
Cobh
-Killarney-Sneem-
Portmagee
-Limerick-Finny-Connemara-
Galway
-Roscommon-
Athlone
-Moate-
Dublin
Sightseeing
: Powerscourt-Glendalough-Blarney Castle-Ring of Kerry-Cliffs of Kerry-Cliffs of Moher-Sean's-Roscommon Castle
Epic Scenery
I am a scenery fanatic. Just driving through or visiting somewhere scenic revitalises me, and I'm fortunate to have been to some of the most scenic places in the world—Switzerland, New Zealand, Australia's Great Ocean Road, the Grand Canyon, Hawaii, Yosemite, Banff. I am now adding Ireland to this list, as on many occasions it took my breath away.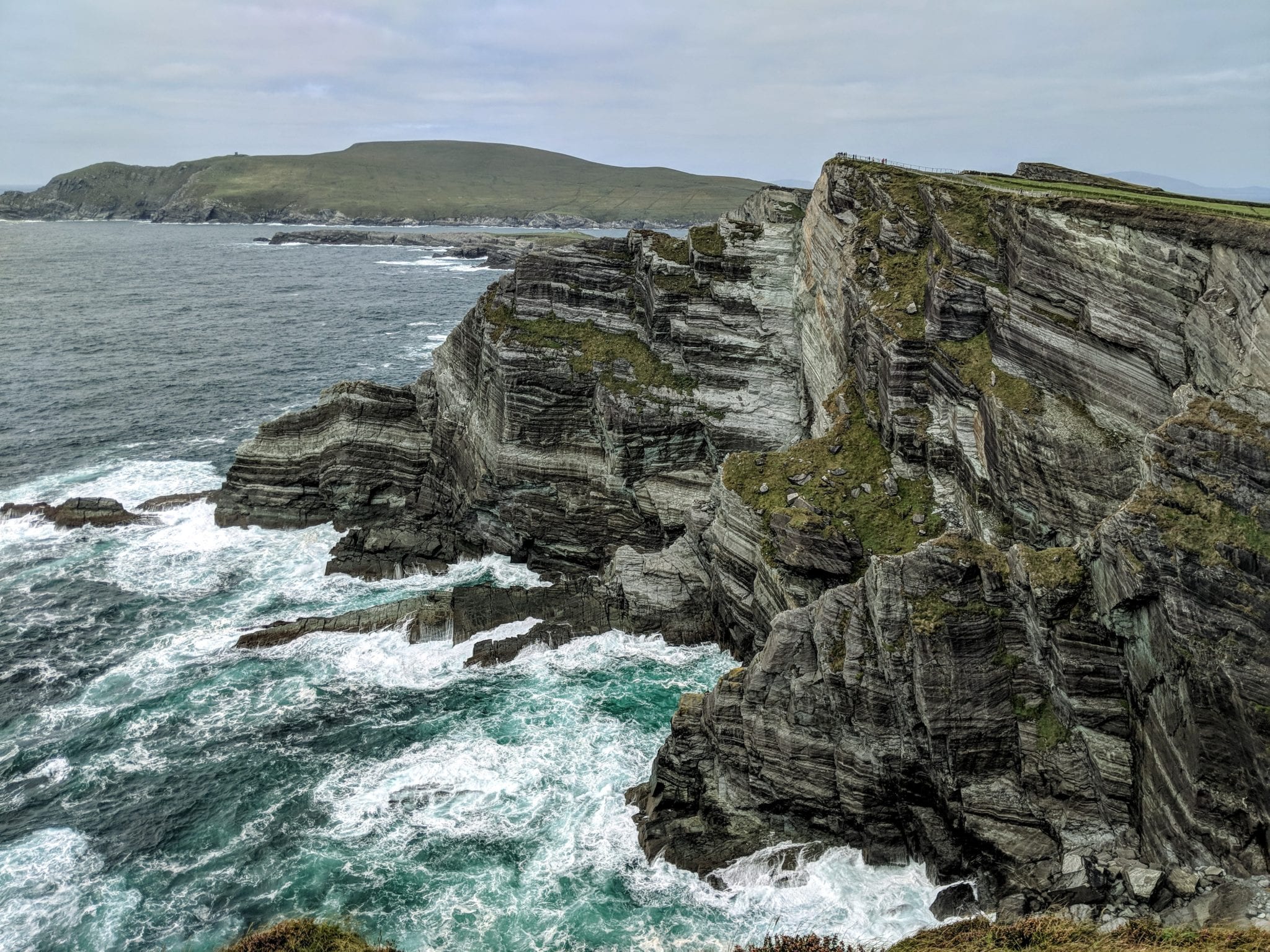 I didn't know that the Cliffs of Kerry would bring tears to my eyes, or that the Cliffs of Moher and many other incredible sights in the southern half of Ireland would indelibly mark my memory. The western coastline is sublime, and—like in New Zealand—just a short drive will reveal another epic and completely different type of landscape. Actually, if New Zealand had told Peter Jackson 'no', he could have filmed his LOTR trilogy in Ireland.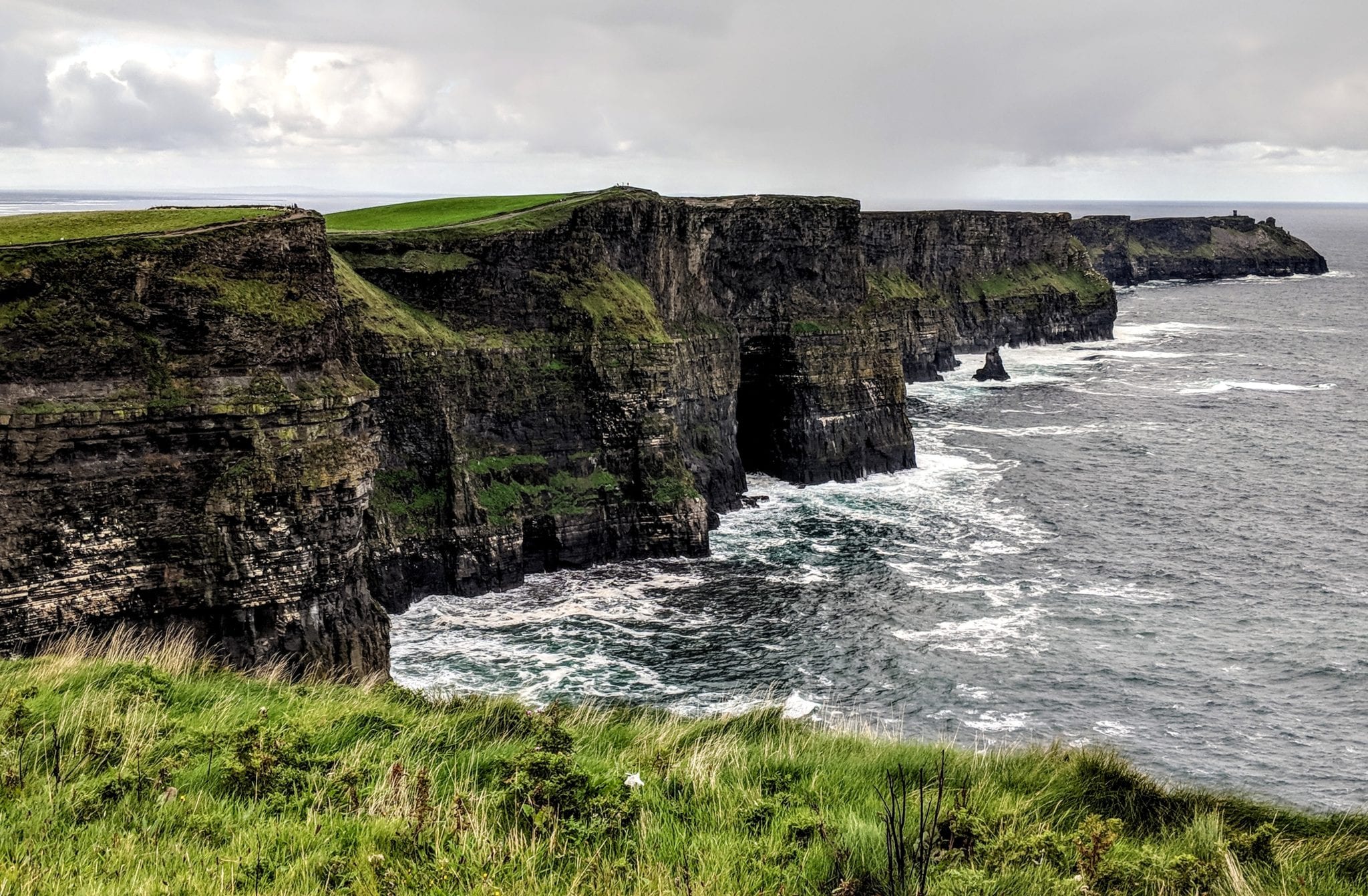 Coffee Culture
I expected whiskey and stout. I also expected to be able to get a decent cup of tea—which after three months in the US, was something to look forward to. What I didn't expect was that Ireland has a booming coffee culture. All over Dublin and in small country towns, coffee shops and cafés boast about their beans and baristas on chalky sidewalk sandwich boards—and of what I tasted, much of it was excellent.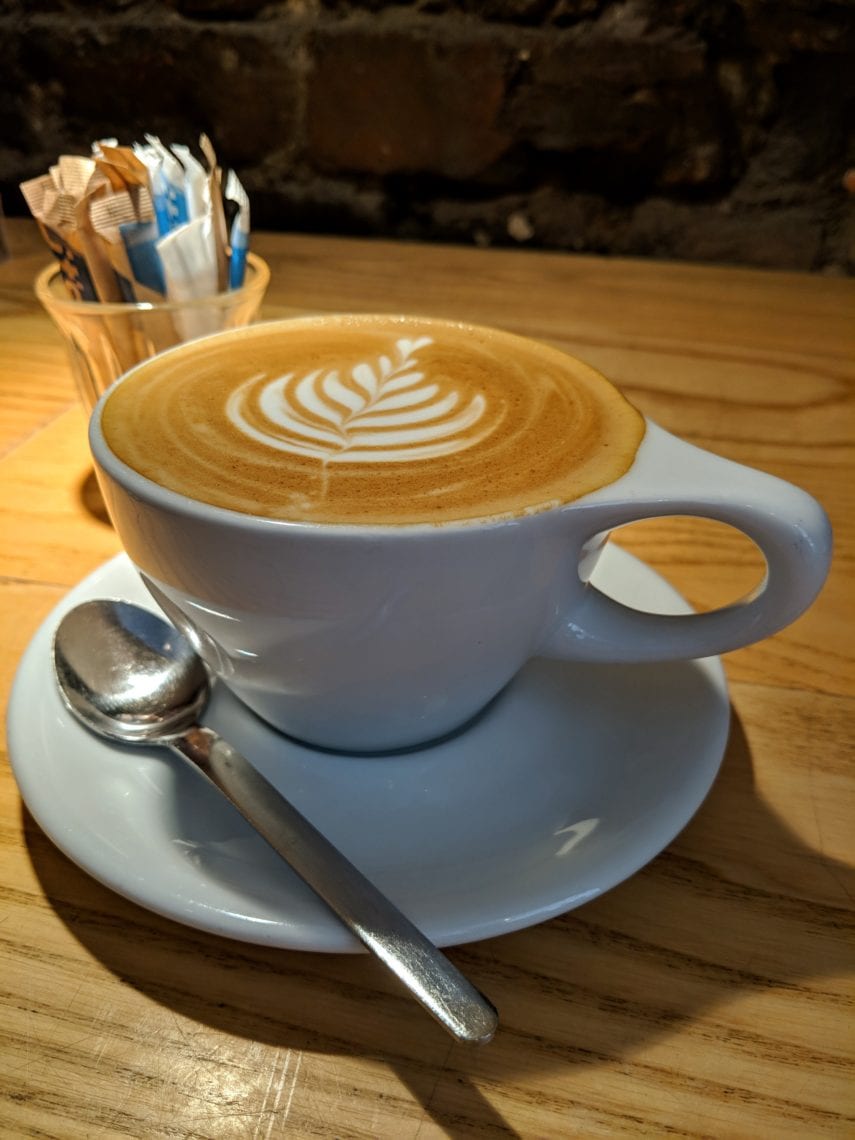 On our first day in Dublin, Sinead introduced us to Cloud Café in North Strand where I had the best coffee I've had since we left Melbourne in February. I nearly cried with joy. And on our last day, we discovered Kaph, a hole-in-the-wall coffee shop in the heart of the city. Kaph's coffee was sublime—perhaps even better than Cloud's.
Between the excellent coffee and proper Irish tea, I spent my time in Ireland well (and happily) caffeinated.
Splashes of Colour
With Ireland being known as 'the Emerald Isle', I had expected the incredible array of green that makes up so much of its landscape. I soon discovered that these shades of green are punctuated by steel grey—often from a brooding sky, but also from the stone quarried to build castles, homes and walls, or that's been left untouched on mountainsides. The water along the coast—both the Irish Sea and the Atlantic Ocean— is a milky greyish-green. The natural wonder of Ireland brings these colours together in a distinctive Irish palette.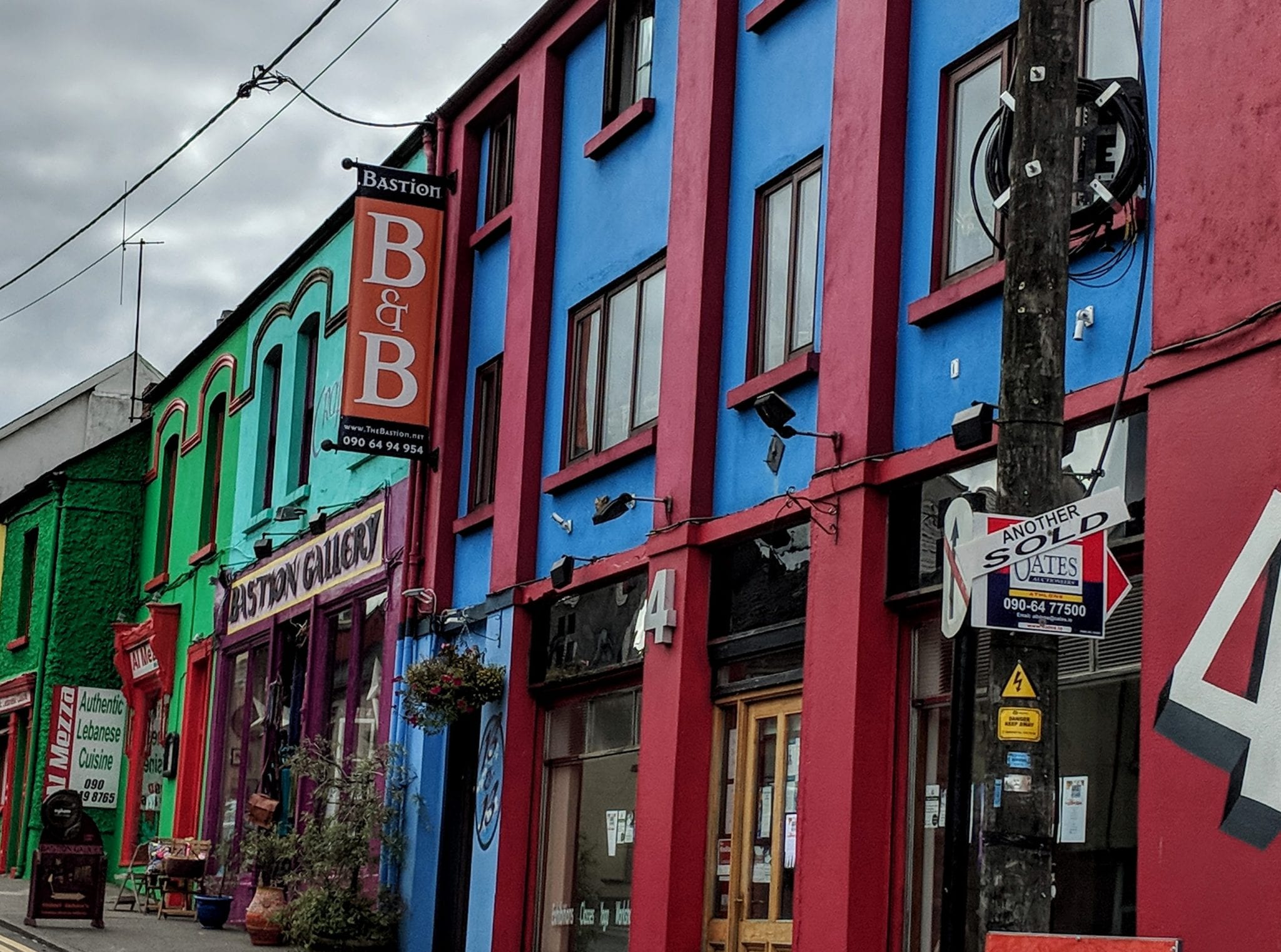 And a lovely surprise was the vivid pops of colour that permeate the cities and towns. Along many streets in Ireland, you'll see terrace houses and shop fronts each painted its own hue. As we visited at the tail end of summer, we also enjoyed the vibrant hanging flower baskets and garden beds, each filled with several types of annuals. Some towns string garlands of small flags down their streets, and flags denoting sports teams are flown proudly. Ireland is so much more than 'emerald'—it's both a natural and an adorned beauty.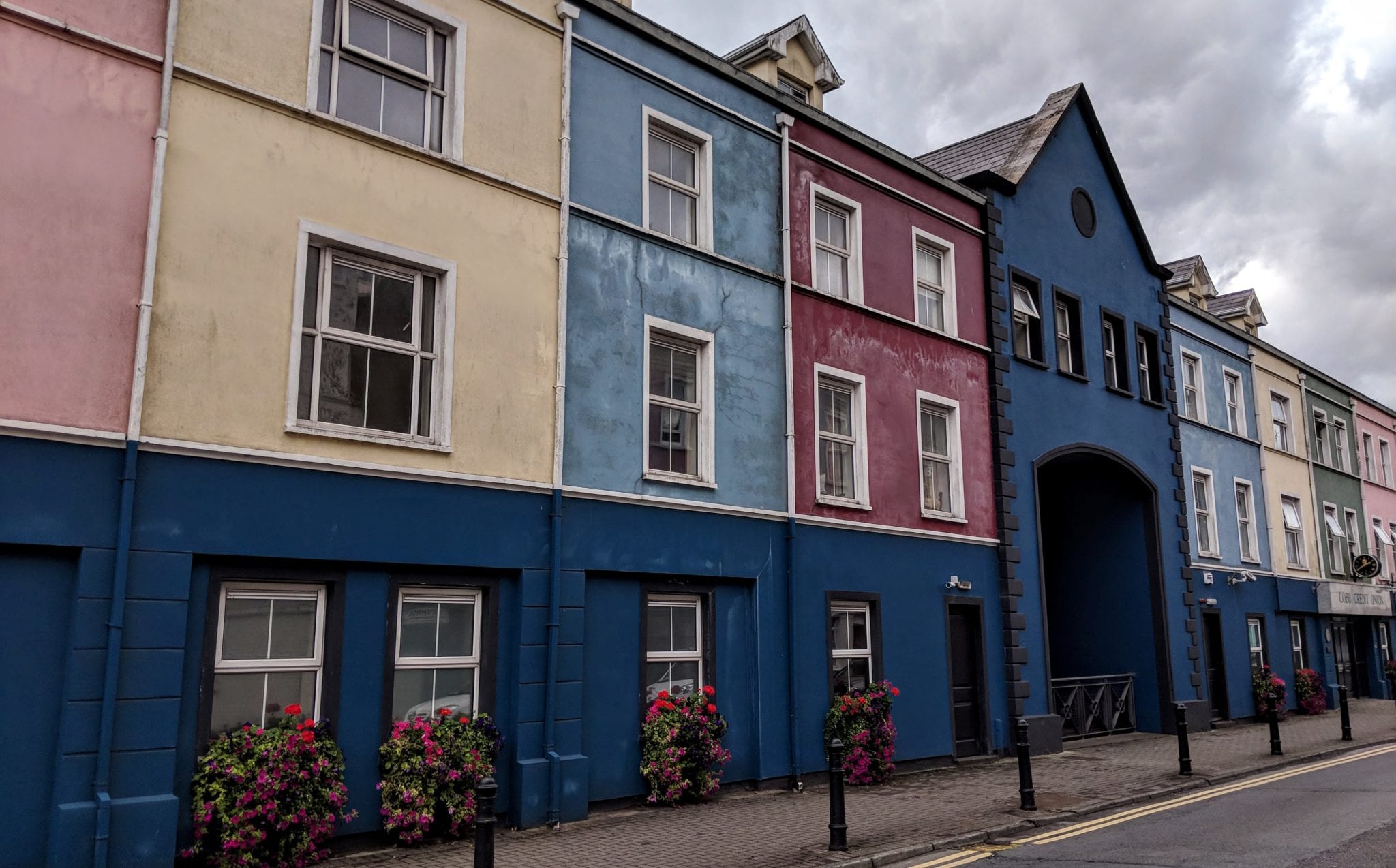 Extreme Pedestrianising
Having spent three months in the US and coming to Ireland directly from England, we'd become accustomed to having a certain status as pedestrians—as in, American and English drivers defer to pedestrians and will avoid running them down in the street. In Seattle, you only have to glance at the road and drivers will come to a screeching halt to let you cross.
In Ireland, pedestrians do not enjoy this status.
You must look both ways two or three times before you can cross the road safely. You must peek around corners to guess which cars will careen into your path (indicators being optional) and in some places, you must defer to grazing sheep. I watched parents escorting children to school one morning, and the fear on their faces as they tried to cross a side street was recognisable from fifty meters. Pedestrians, take care!
Living by bread alone
Whoever coined the phrase, '(wo)man cannot live by bread alone' obviously hadn't eaten Irish brown bread.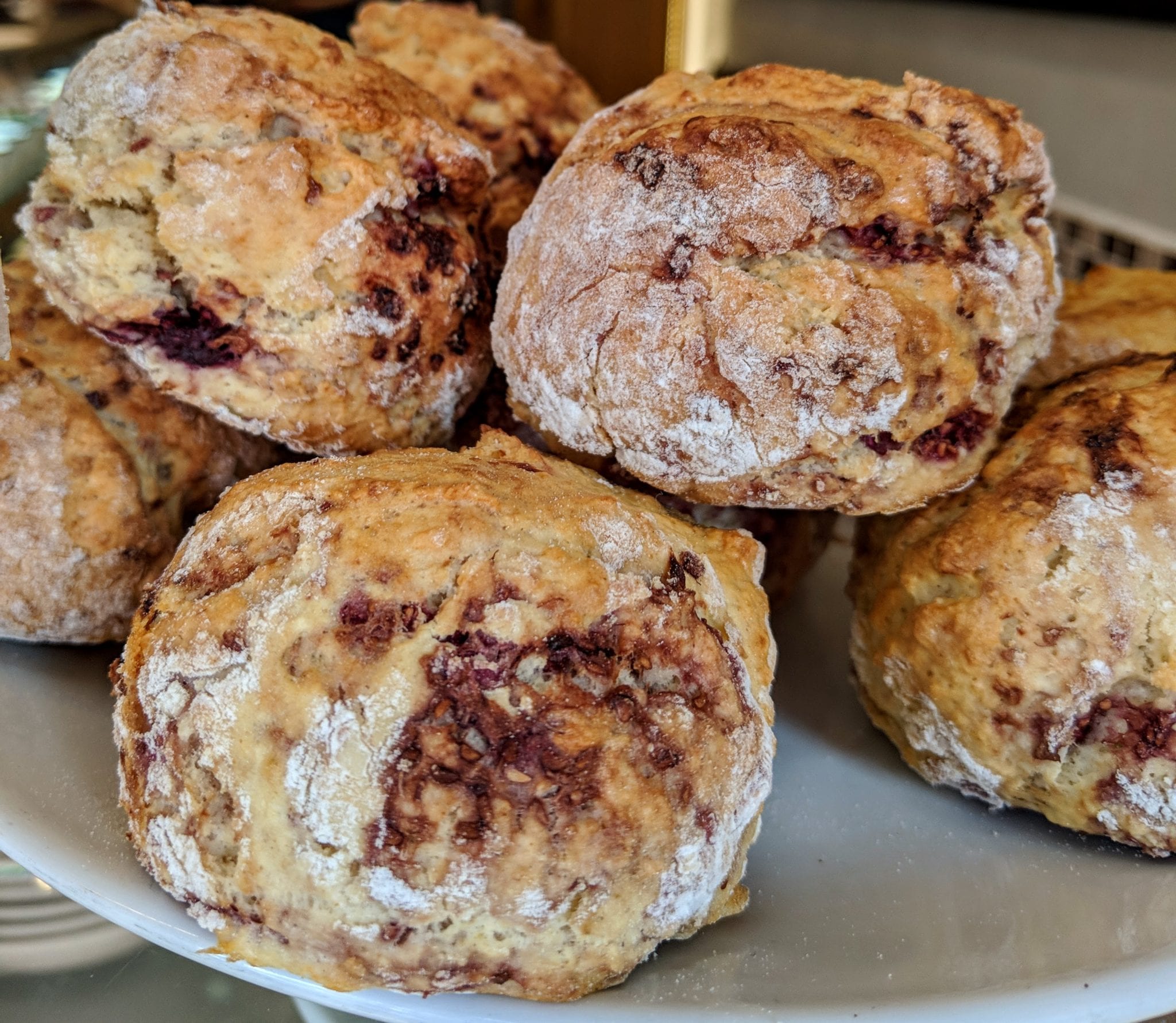 It's ubiquitous. Every café, restaurant and B&B gives you this scrumptious brown bread, usually with generous lashings of butter. The bread is nutty and malty with a course crumb and a chewy crust. I was in heaven—and I am pretty sure my thighs are now 50% brown bread.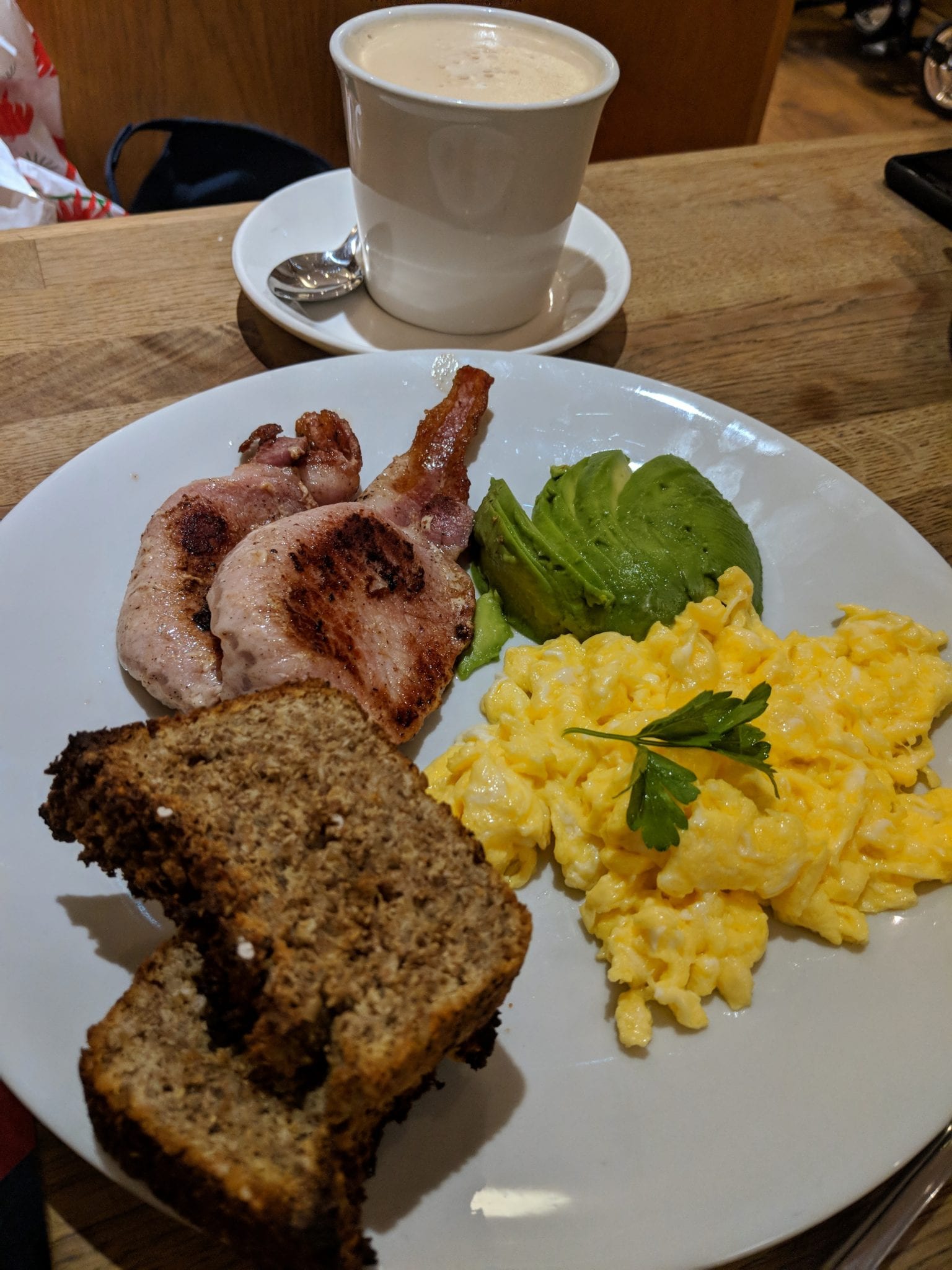 And with delicious delights such as lamb stew, seafood chowder, and some of the best scones I've ever had, we ate very well. And—most surprisingly—I have become a huge fan of Guinness and other stout beers. Incredible for someone who, on the whole, doesn't like beer. Is it time for a pint?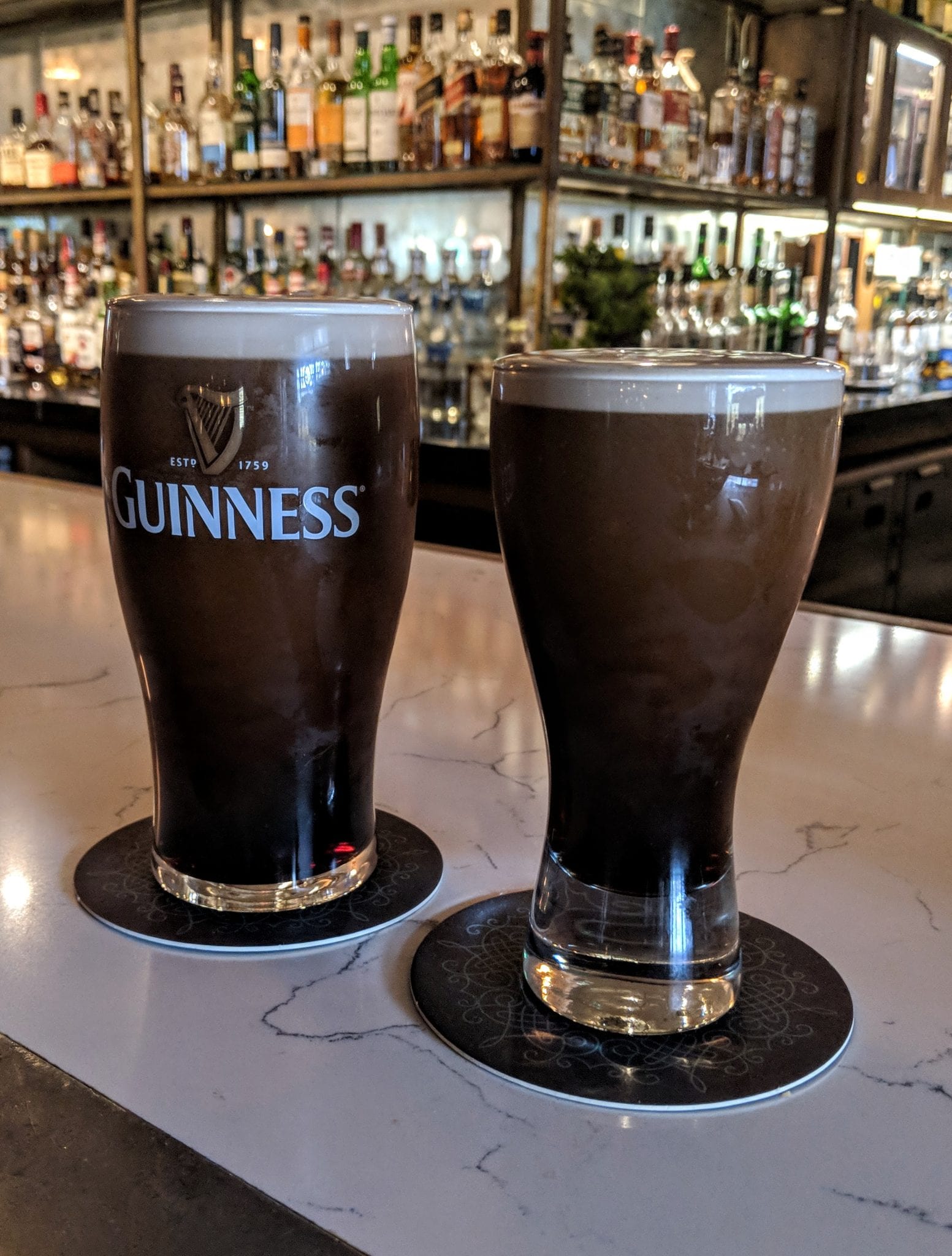 Ruined
I know that European countries, Ireland included, are old—not Great Pyramids old, but at least a millennia or more. But it's still surprising to see as many ancient churches, castles and houses as we saw on this trip. Like the brown bread, they're everywhere, and many of these extraordinary structures can be visited for free.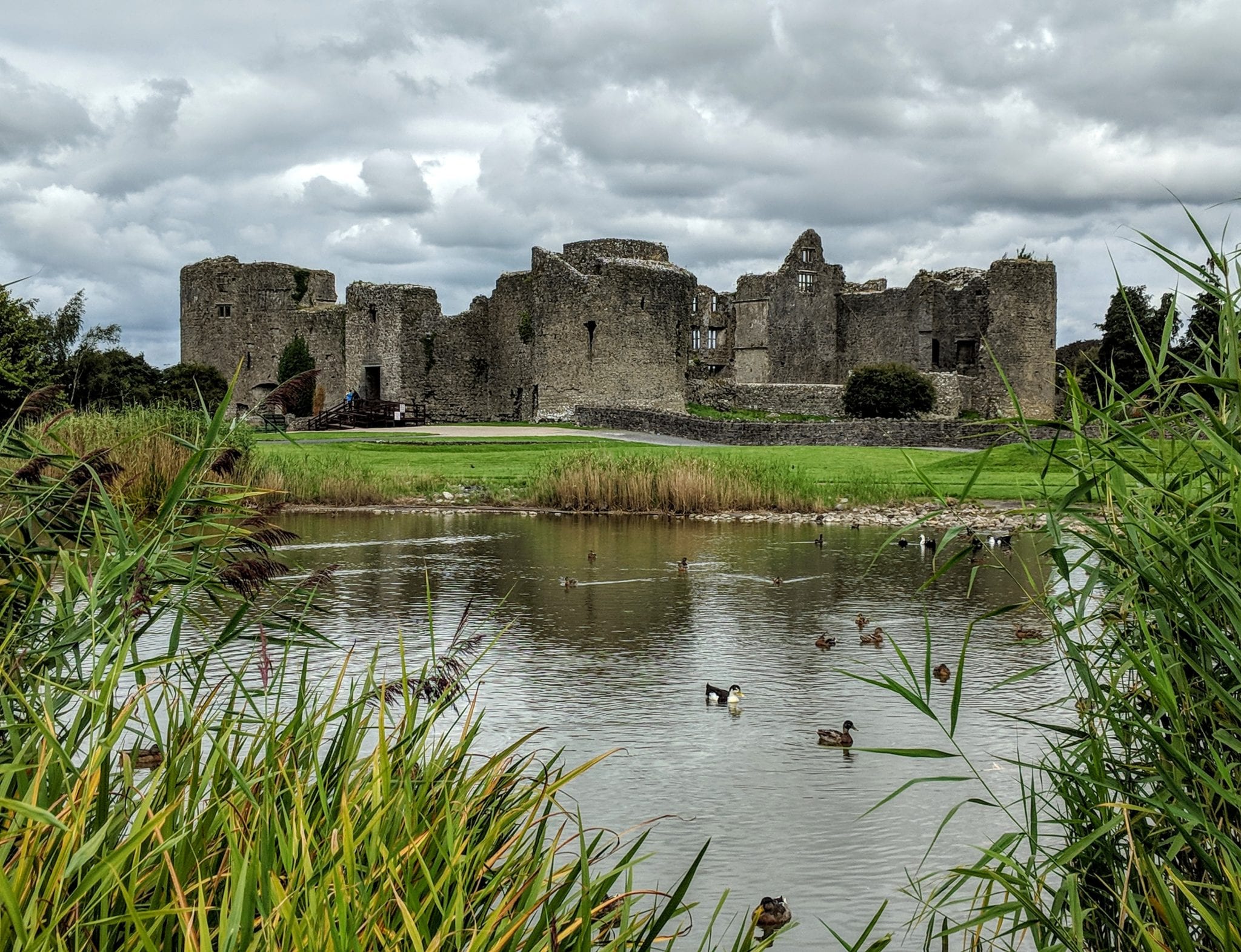 One of these is castle ruin at Liscannor, which took my breath away. Most of the external walls are intact, and I could just imagine what it would have looked like hundreds of years ago. We also went to Sean's in Athlone, which is Ireland's oldest pub and has been serving drinks for more than 900 years. 900 years!
These visits and excursions were an incredible way to immerse ourselves in Ireland's rich and diverse history.
It was only a two-week trip and there is much of the country I've yet to explore, including places Ben visited on his last trip, but I know I'll be back. It was a delight.
About Sandy Barker
Sandy has been blogging about her travels for the past 12 years and has recently published the first two novels of a series, both with a travel theme and set in some of her favourite locations around the world. You can read more about her adventures on her blog,
Off the Beaten Track
.
She and her partner, Ben, are based in Melbourne, Australia and are currently on a year-long sabbatical, living and working around the world. So far, they've been to New Zealand, Bali, the US, England and Ireland. Their upcoming travels will take them to Scotland, the Netherlands, France, Portugal, and South Africa before they head back home at the start of next year.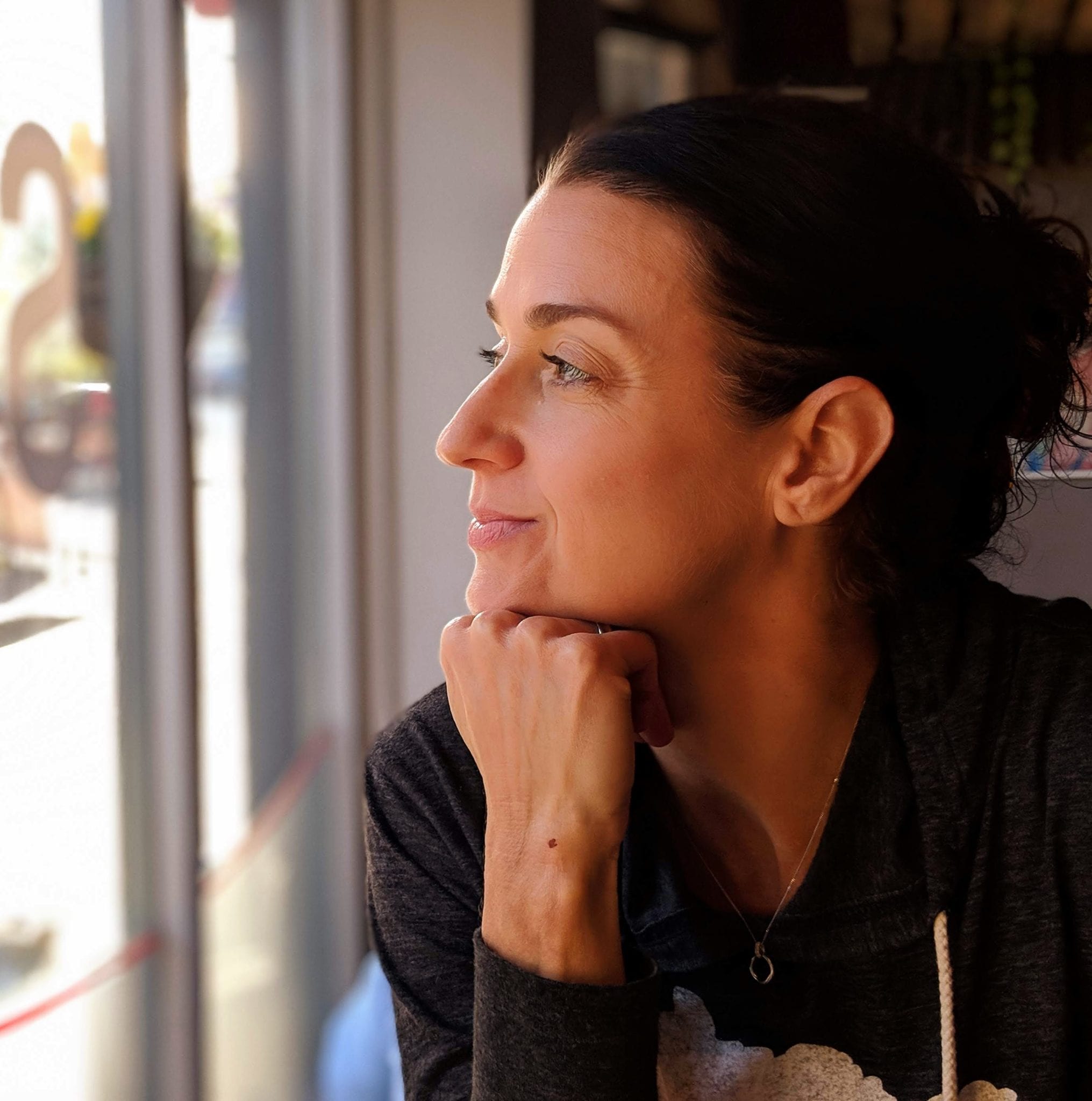 Photographs by Sandy Barker ©2018
This article may contain affiliate links that provide us with a small income. For more information read our Affiliate page.
---
Pin it for later!