One of the most popular coastal routes for its stunning scenery is the Ring of Kerry in Ireland. The drive can be done in a day through the miles of green and colourful towns along rugged Irish coastline, it's not surprising it's a trip on many people's bucket list.
Just a short drive from Cork, the Ring of Kerry is the perfect trip for anyone exploring the Southwest corner of Ireland. During the summer months, this route can be a busy one and it is recommended that cars drive in an anticlockwise direction around the ring.
In total, the ring of Kerry spans 120miles, some of which is on the Wild Atlantic Way. It will take at least four hours around the ring(if you choose not to stop). Or if you are us 8 hours as we simply couldn't resist stopping for a photo.
No time to read now? No problem, save a pin to your Pinterest board for later!
A Complete Guide to the Ring of Kerry on Ireland's Wild Atlantic Way
Bullet points of each heading

Before you leave for …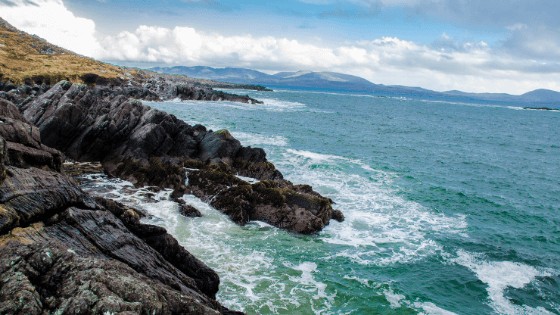 Planning your trip to the Ring of Kerry
Best luxury hotel in
Best mid-range hotel in
Best budget hotel in
Best beachfront
Closest to top attractions
Best for city centre 
Best hostel
Where to Stay in Kerry
There is a wide range of accommodations available in Edinburgh, so you will not be short on options. Here are our top suggestions for the best places to stay in Edinburgh for any budget.
Luxury – Sitting less than 500m from one of Edinburgh's main stations, Edinburgh Haymarket, the Leonardo Royal hotel is a fantastic choice if you would like a bit of luxury. The spacious and comfortable rooms at this city-centre hotel are complete with a large TV, tea and coffee facilities and work away.
Book your stay at … here.
Mid-Range – For a more reasonably priced stay in the city of Edinburgh, without crimping on comfort, the Haymarket Hub Hotel is the best choice for you. This comfortable and central hotel is just a 15-minute walk from sights such as the Edinburgh Castle and the Royal Mile.
Book your stay at … here.
Budget – For those wishing to make the most of their time out in Edinburgh and don't plan on staying long inside the accommodation itself, the High Street Hostel is your best choice. The building that hosts this hostel dates back to 1564 and sits right on a high street just off the Royal Mile.
Book your stay at … here. What is the Ring of Kerry
The Ring of Kerry, one of Ireland's most iconic road trips. Covering a distance of approximately 179 kilometers, this picturesque route winds through towering mountains, coastal villages, and stunning landscapes. Starting and ending in Killarney, the ring typically takes a minimum of 3-4 hours to complete but can be extended to several days allowing you to soak in all the beauty it has to offer. Along the way, you can expect to witness breathtaking views and natural attractions like Muckross House and Gardens, Torc Waterfall, and Skellig Michael. The Ring of Kerry is a perfect adventure for a road trip, a camping trip, a bus tour or even a cycling trip.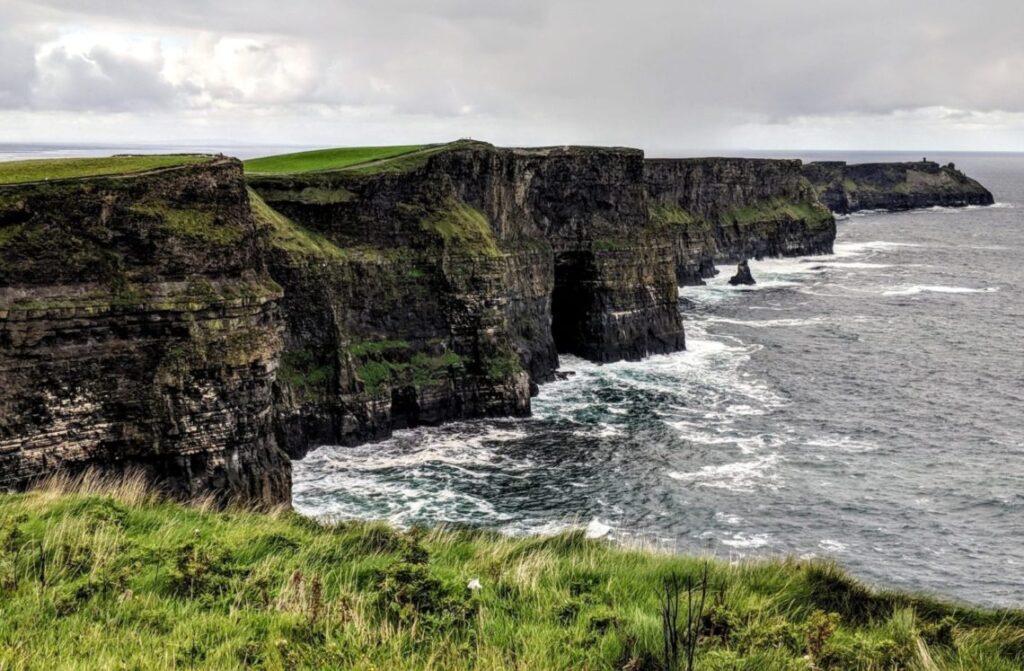 Ring of Kerry Overview
Starts/ends – Kilarney
Distance – 179km
Time to complete 3-4 hours
Popular for: 
The incredible scenery
Ring of Kerry Cycling
Ring of Kerry Hiking 
Ring of Kerry Camping Things to do on the Ring of Kerry 
Carragh Lake
A peaceful drive around an expanse of water surrounded by mountains and heather. We pulled the car over beside a bridge to snap a photo as we didn't come across any parking spots. Rossbeigh Beach
We pulled into a stoney car parking area to admire the sea view. There didn't appear to be any sand, only rocks. There were toilets here and some take away food stalls however the toilets were the only thing open when we were there. It was very blustery and not many people were there so that could be why. Ballycarberry Castle
Situated near the water's edge lie the remains of Ballycarbery Castle. This land is private and you are unable to enter however it's still a nice spot to stop for some photos. There is parking right in front of the castle which we didn't realise and had parked further away and walked. Portmagee
We stopped off in this small fishing village for some lunch. The multi-coloured houses brightened up the dull weather that we had at this point on the drive. There were a few cafes and pubs here as well. Kerry Cliffs
The most incredible site on this drive has to be the Kerry Cliffs. There are signs off the road directing you to "Kerry's most spectacular cliffs" It's 4 euros per person entry and this is actually well worth it, the views are stunning. It was very cold and windy when we went through so I would recommend wrapping up!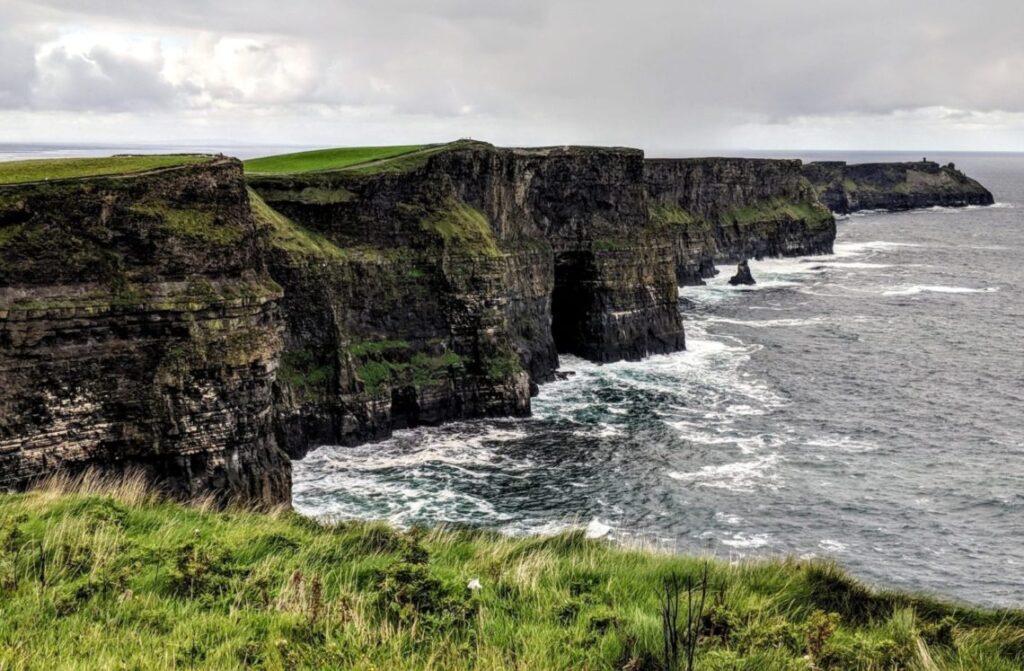 Skelligs Chocolate Factory
One stop we definitely recommend is the Skelligs Chocolate Factory for your refreshment break on the trip. They give out free tasters of the majority of their chocolates which taste amazing. If you're interested you can also watch the chocolate being produced in their factory.
We took a break in the café and got a hot chocolate and rocky road. They have a selection of hot chocolates and cakes to choose from. Just before you turn into the chocolate factory there is another small beach.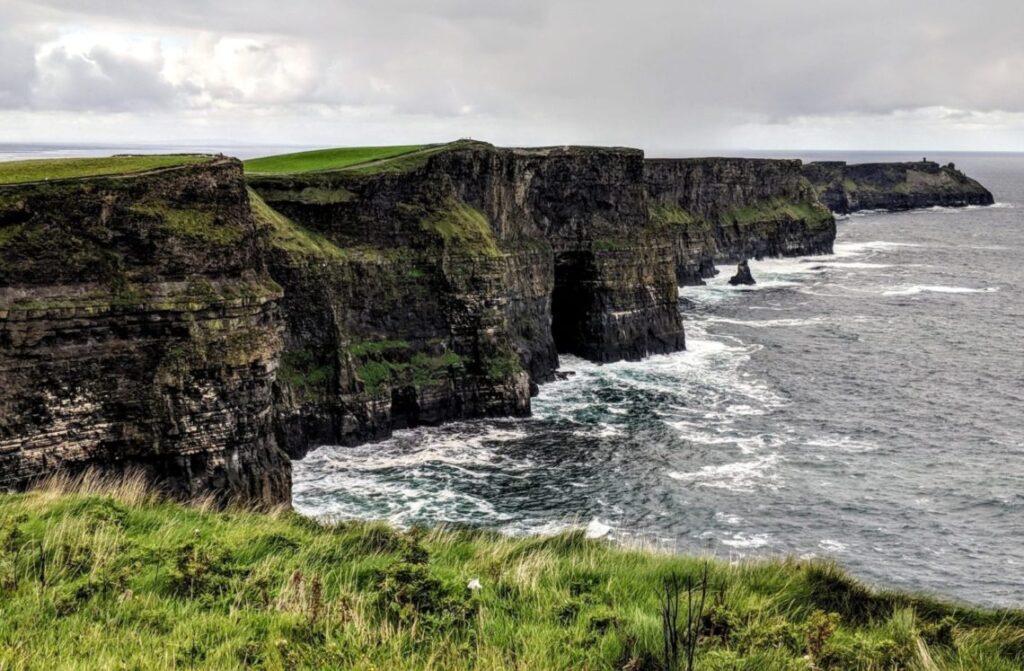 Waterville
Unfortunately we started rushing for time at this point and only managed a drive through this small town. It is situated right on the coast and you pass some beautiful houses overlooking the sea. On the drive up the hill after Waterville there is another stunning photo opportunity.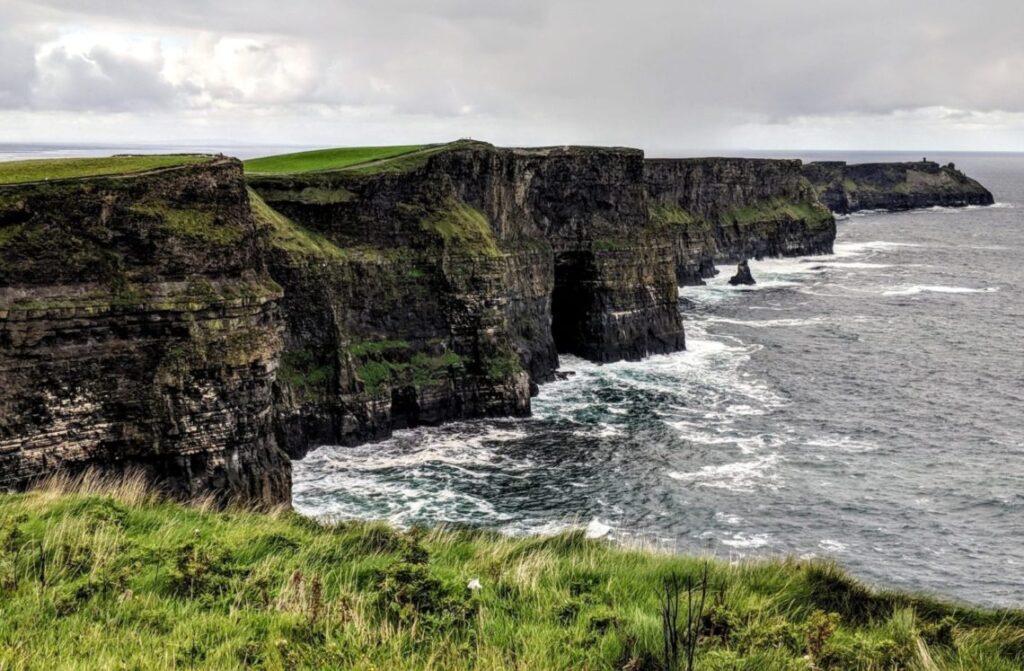 Killarney National Park
Located just south of Kilarney is the county's National Park. The drive through the rugged mountains combined with the woods, waterfalls and lakes makes it a breath-taking drive. The highest mountain sits above 1000 metres above ground level. We stopped at 3 points in the park.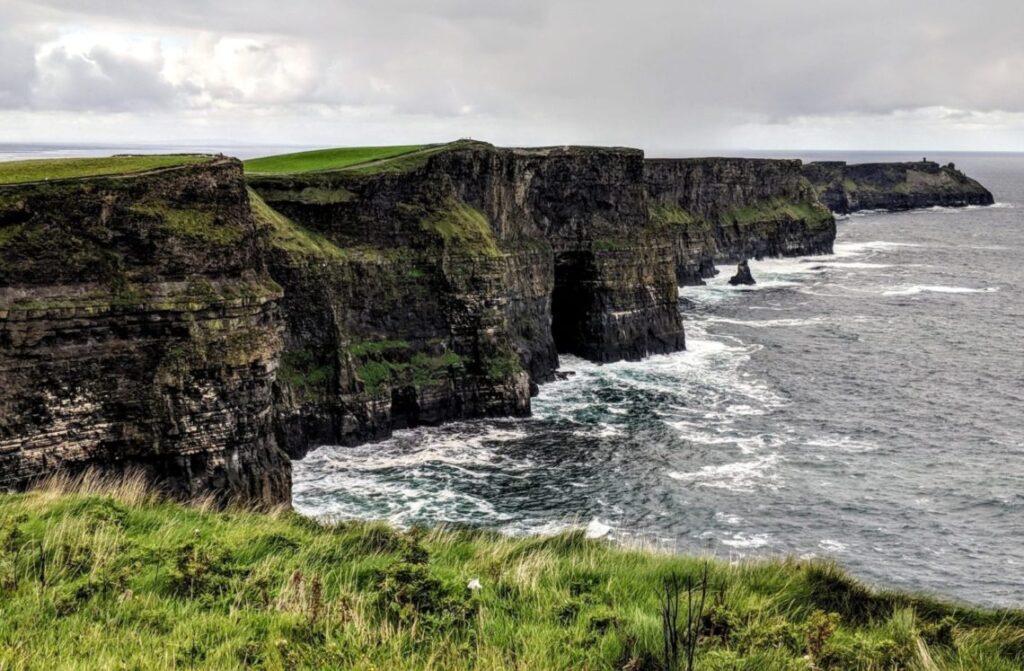 Ladies View
There is parking available to allow you to get out of your car and capture some of the magnificent scenery of the lakes below.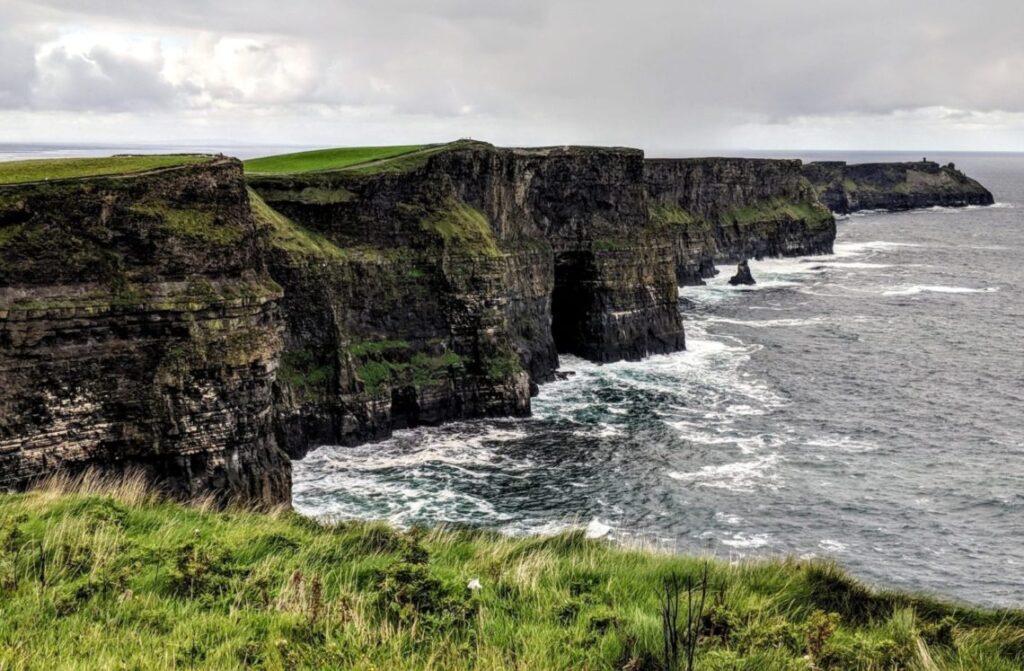 Muckross Lake
This was an unexpected short stop that we couldn't resist. The still lake surrounded by the mountains was so peaceful for a quick break and photo stop. The only downfall was the number of midgie bites we got whilst sitting here.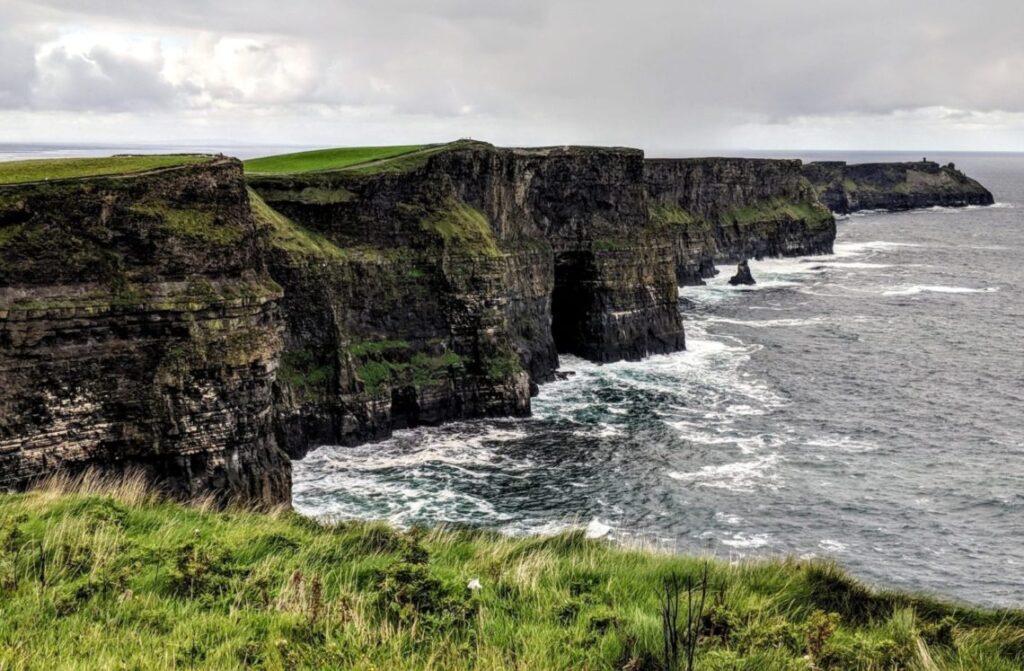 Torc Waterfall
Being fond lovers of google maps and using it daily to get around we decided to ignore the first sign for Torc waterfall and continue to follow where maps was taking us. We arrived at the top of a hill and had to walk about 20 minutes down a muddy path to get to the waterfall. The first sign may have been a shortcut but I guess we'll never know.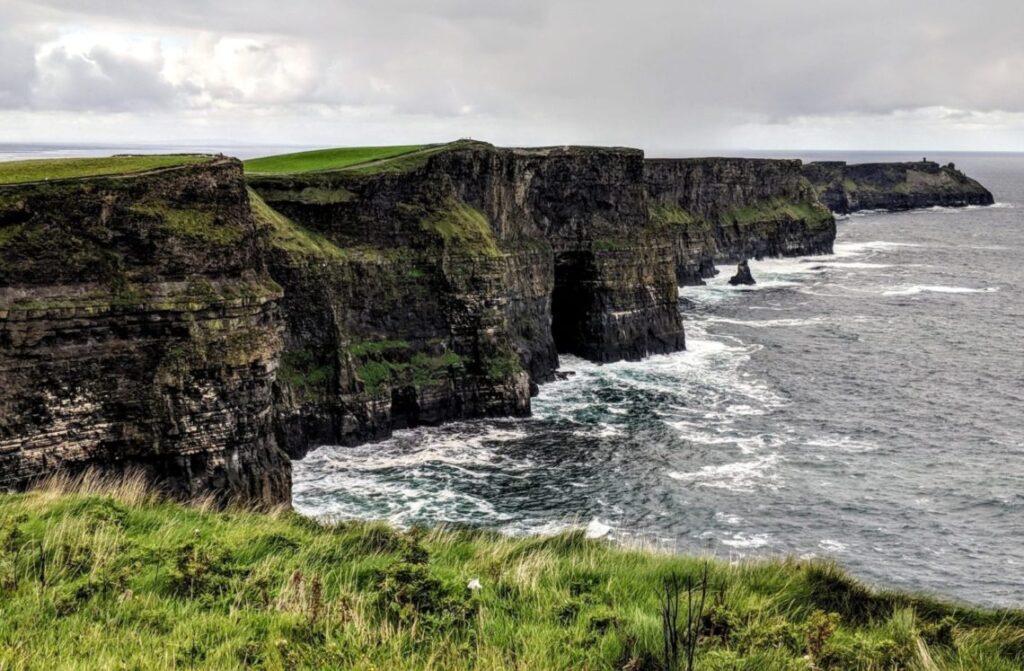 How to Prepare for your Trip to Kerry
Before you set off on your way to Kerry, there are a number of things you will need to get organised to ensure a smooth and enjoyable journey. These include what to pack, where to stay and what is the best insurance for your trip to Ireland. All of this is discussed in detail below.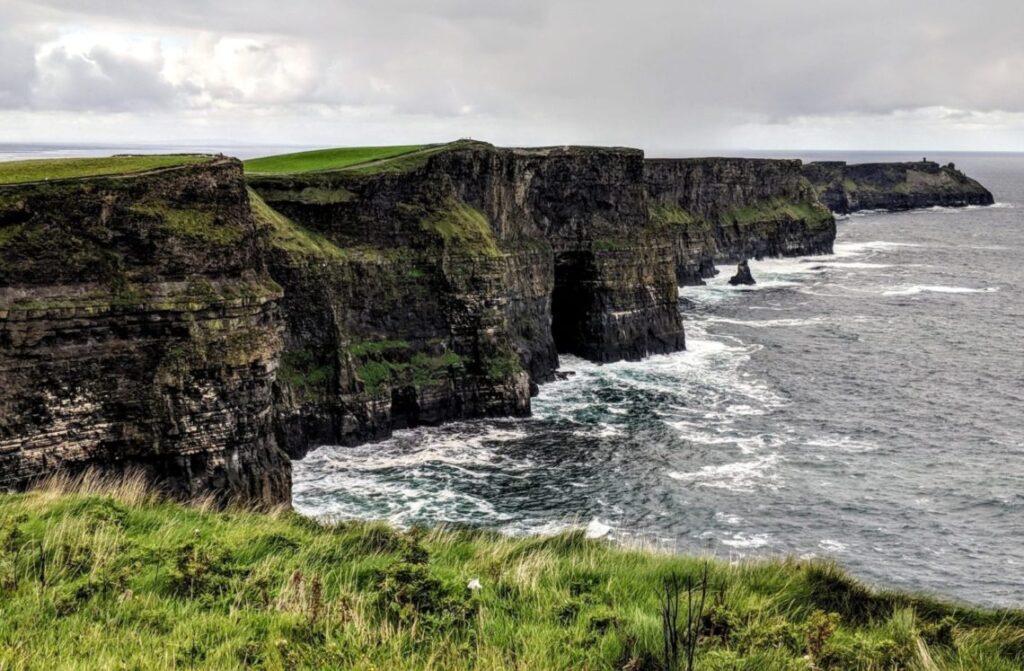 Where to Stay in Kerry
There is a wide range of accommodations available in Kerry, so you will not be short on options. Here are our top suggestions for the best places to stay in Kerry for any budget.
Luxury –The Marker Hotel is a Leading Hotel in the World and one of the most luxurious in Dublin. Located in Grand Canal Square, this hotel features a ground-floor cocktail bar & brasserie, a spa, and a state-of-the-art gym. There is also a 23 m infinity pool, sauna, and steam room. All rooms have free wifi, air conditioning, and a 40-inch LED TV.
Book your stay at the The Marker Hotel – A Leading Hotel of the World here.
Mid-Range –Belvedere Hotel Parnell Square is a beautiful hotel located in the city centre of Dublin. The bedrooms are spacious with free wifi and an elegant en-suite bathroom. The hotel has a restaurant serving breakfast and an evening menu and the lounge hosts an Irish night that features traditional Irish music, dancing, and food.
Book your stay at Belvedere Hotel Parnell Square here.
Budget – Hazelbrook Lodge is located in the city centre of Dublin, a 15 minute walk from the famous Temple Bar. There is a communal living room and free wifi.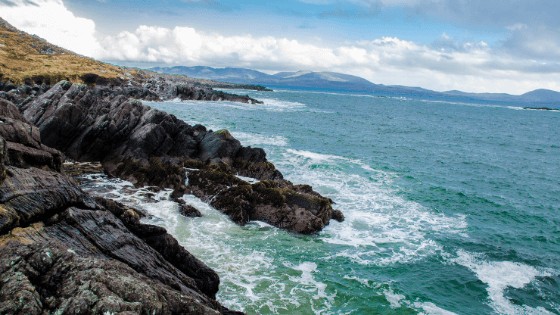 What to Pack for Your Trip to Kerry
When it comes to packing for a trip to Kerry there is one item of clothing that you are going to need all year round: a waterproof. It rains in Kerry on average 202 days a year, meaning that during your trip to Kerry, you can expect rain at some point. Due to this, the number one item on your packing list is a good waterproof jacket.
Second to that, another item to not leave home without is a good pair of warm and, if possible, waterproof boots. You will find yourself doing a lot of walking in Kerry.
You will definitely need a hat and gloves during the winter months as the wind chill can be bitter.
For our full list of items that we pack no matter where we go in the world, check out our full packing guides over here.
Given the beautiful sights and scenery that you are no doubt going to see around Kerry, we highly recommend packing a good camera for your trip. If you want to read more about the cameras we use and why we love them, check out the link below.
You can read what else we keep in our camera bag over here.
Photography Equipment
What is the Best Travel Insurance for Kerry
I know travel insurance is the least enjoyable thing to purchase and look at when you're planning a trip, however, you wouldn't want to be without it in the event that something happened. Accidents can happen anywhere and the extortionate medical bills will ruin your trip if you are not covered.
To ensure you have a stress-free trip with no worries about potential medical bills, make sure you cover yourself when you travel. We can recommend using SafetyWing, a backpacker-friendly and cheap insurance company that provides good coverage and support. It is also nomad-friendly, unlike most other insurance companies, meaning you do not need to worry about being out of your home country for too long.
Get a quote for your travel insurance right here and get covered!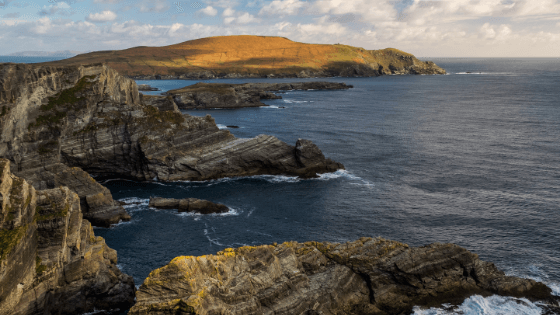 So there you have it, a complete guide to visiting the Ring of Kerry. If you have visited this part of Ireland before, let us know what you thought of the sights listed above, or if you have any suggestions let us know in the comments below.
Also, remember to share this with your friends and family that you are going to share this amazing experience with. Sharing is caring and we want to ensure that everyone is fully prepared to maximise their experience visiting this beautiful part of Ireland.
If you are planning an Ireland trip soon then check out our other Ireland content right here. Come and find us on social media to see where we are currently exploring. Tag us in your photos from your stay and we will share them with the rest of our community of explorers and backpackers.
Read Now:
This article may contain affiliate links that provide us with a small income. For more information read our Affiliate page.
---
Pin it for later!
What to Pack for the Ring of Kerry
I would recommend you bring some warm clothing with you as some of the stop off's can be pretty chilly, especially the cliffs!
Wear a pair of good comfortable walking shoes such as boots or trainers.
Bring a camera as you'll be wanting to capture some of the amazing scenery.
A battery pack or car charger just in case your camera or maps device runs out of charge.
And of course, bring some water with you in your reusable water bottle to keep you hydrated throughout the day.
Ring of Kerry Itinerary
With a full day on the road, you will want to make sure you are making the most of your time. Here is a summary of the 12 stops we made:
Carragh Lake
A peaceful drive around an expanse of water surrounded by mountains and heather. We pulled the car over beside a bridge to snap a photo as we didn't come across any parking spots.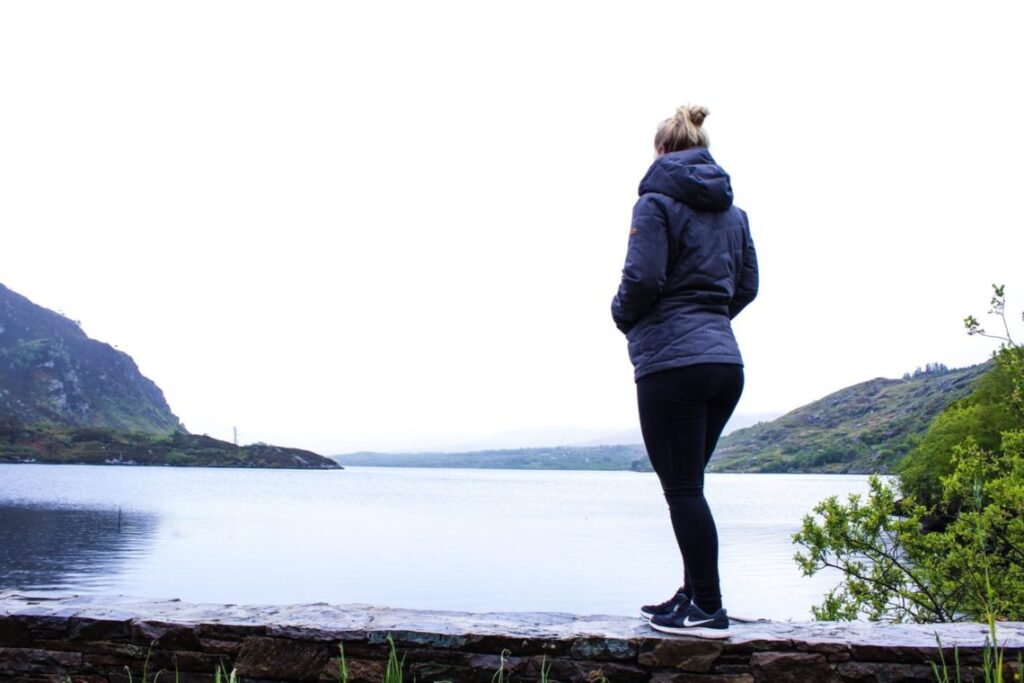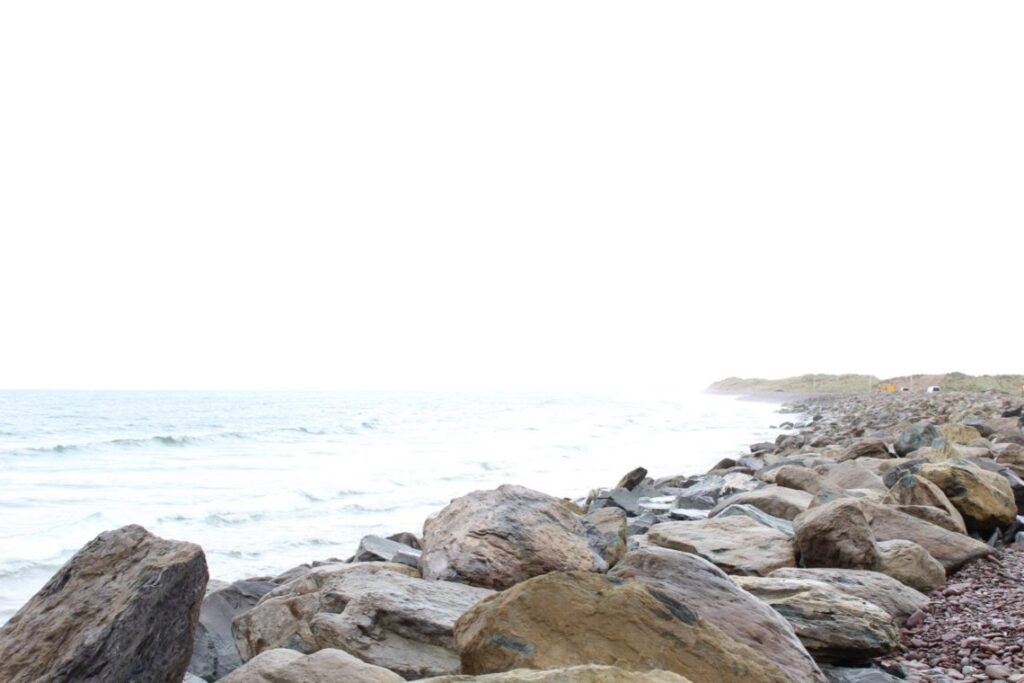 ---
Planning your own Irish Adventure? Check out the campsites we used to explore the famous emerald isle.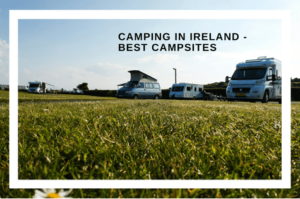 ---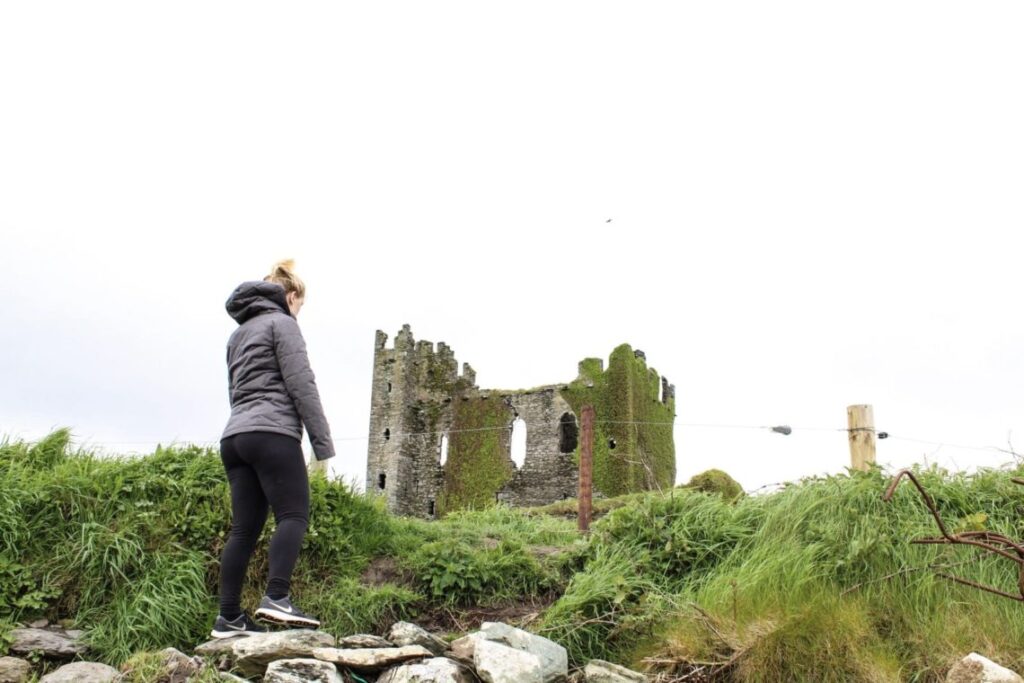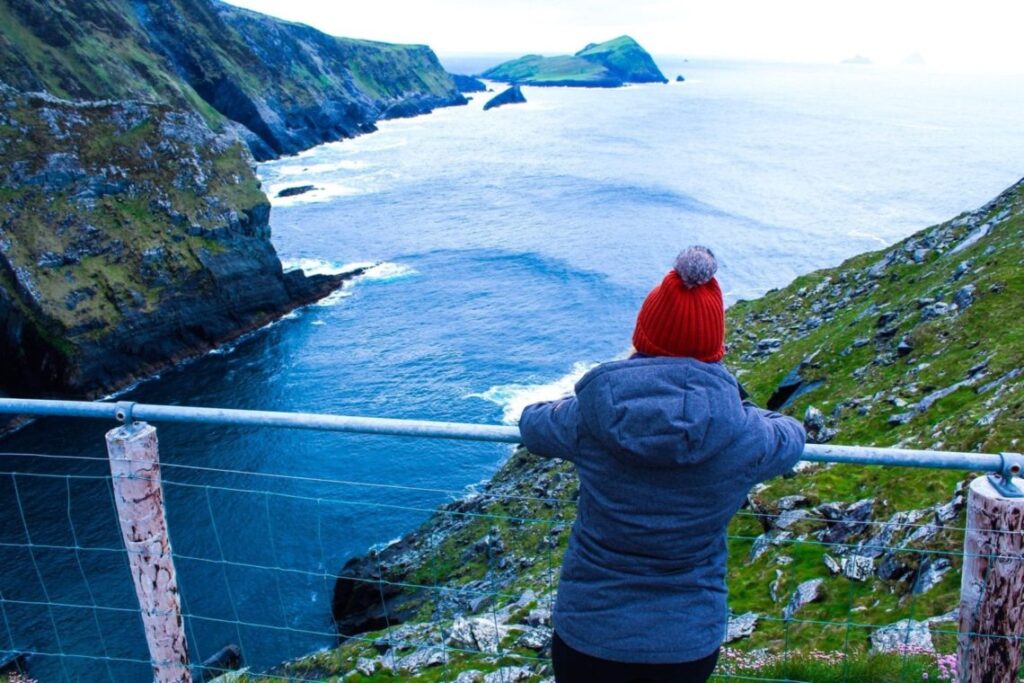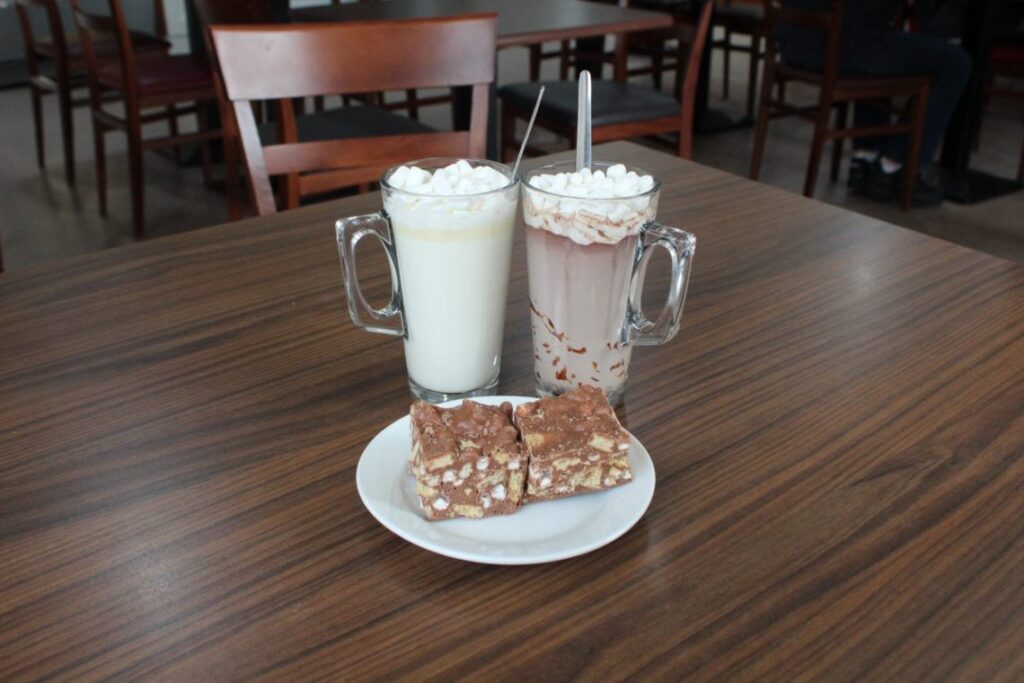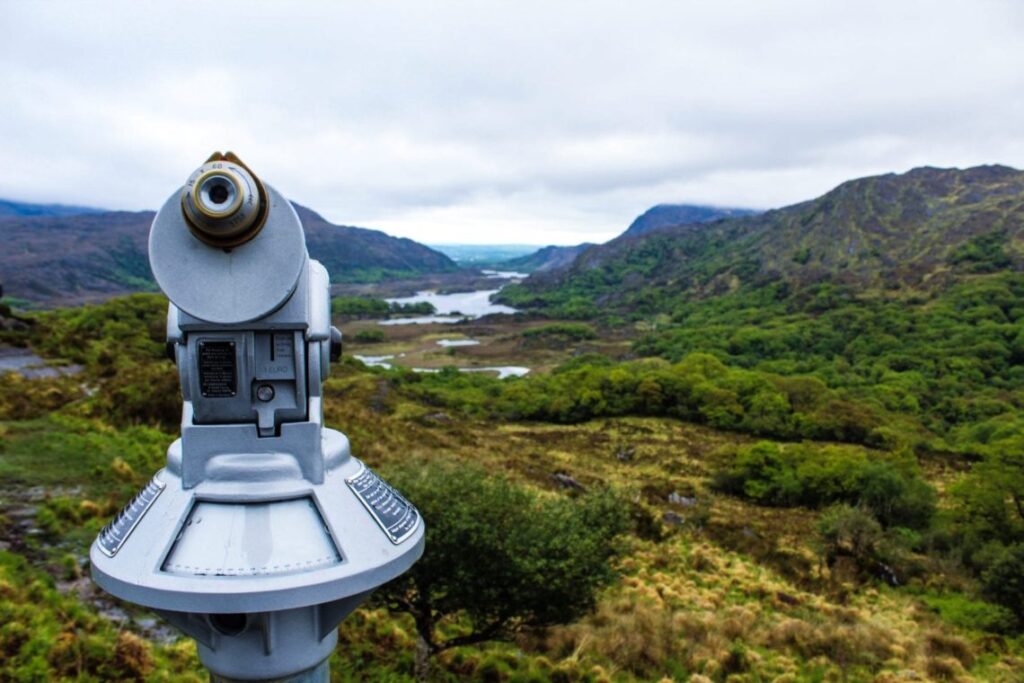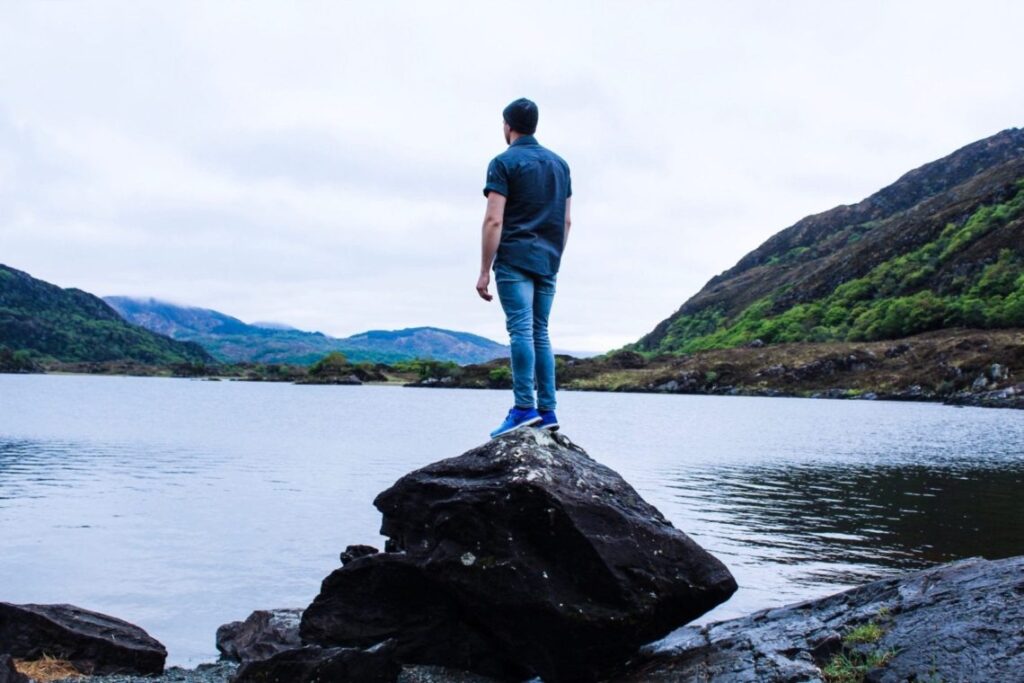 Torc Waterfall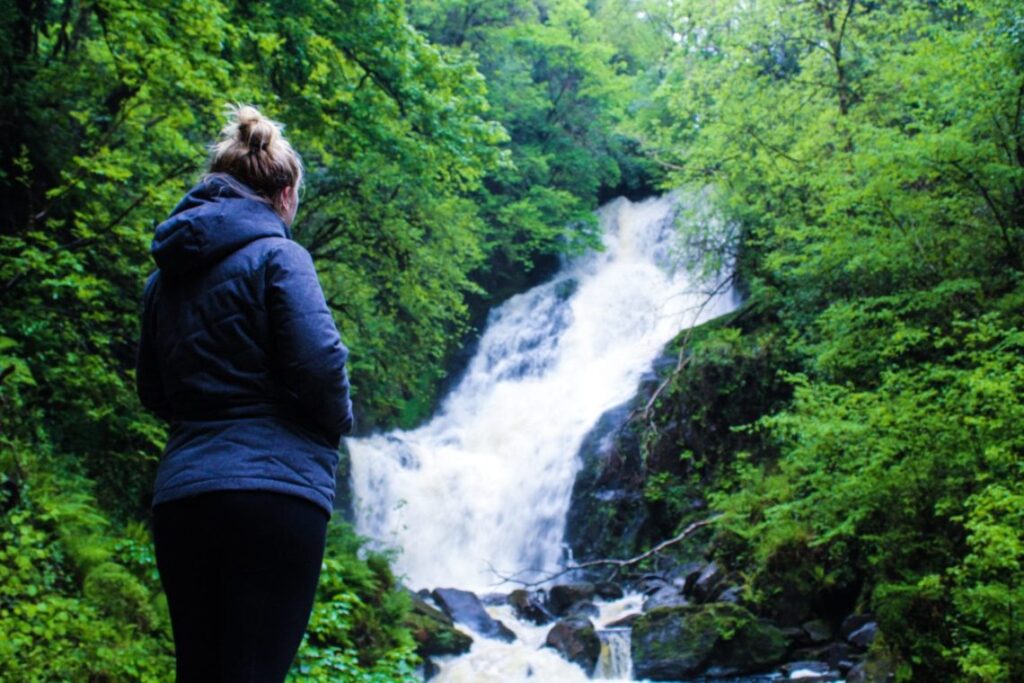 General Tips for the Road
Plan out where you want to go and what you want to see. We're glad we did this as it would have taken us a lot longer to drive around. We also didn't this it was greatly sign posted, but then maybe we were too distracted by the pretty scenery to notice.
Use google maps or a Satnav. Unless you're going to Torc waterfall you could find out if that first sign is a shortcut! We would have got very lost along the route if it wasn't for using maps.
The Ring of Kerry was one of the most memorable trips we have done together, even with the grey skies the beauty is incredible! Make sure this is included in your next trip to Ireland.
If you liked this article, tell us all about your own Kerry Adventure in the comments below. Check out our other posts on our Irish adventures here too. Also catch up with us on social media and make sure you say hello!
This article may contain affiliate links that provide us with a small income. For more information read our Affiliate page.
---
Pin it for later!