This article was written in partnership with some of these brands. Either in exchange for gifted items or a paid partnership. Rest assured all of the content below is accurate and true to the beliefs and opinions we hold for these items.
Now more than ever small businesses need our support and in this Christmas gift guide, we want to share with you our favourite products that you should be getting for your loved wanderlusters this year. In this guide, there should be something for everyone, from handmade crafts to clothing and hobbies, all aimed at those of us who have been missing some of our usual adventures this year.
Save this image to your Christmas Gift Pinterest board for later!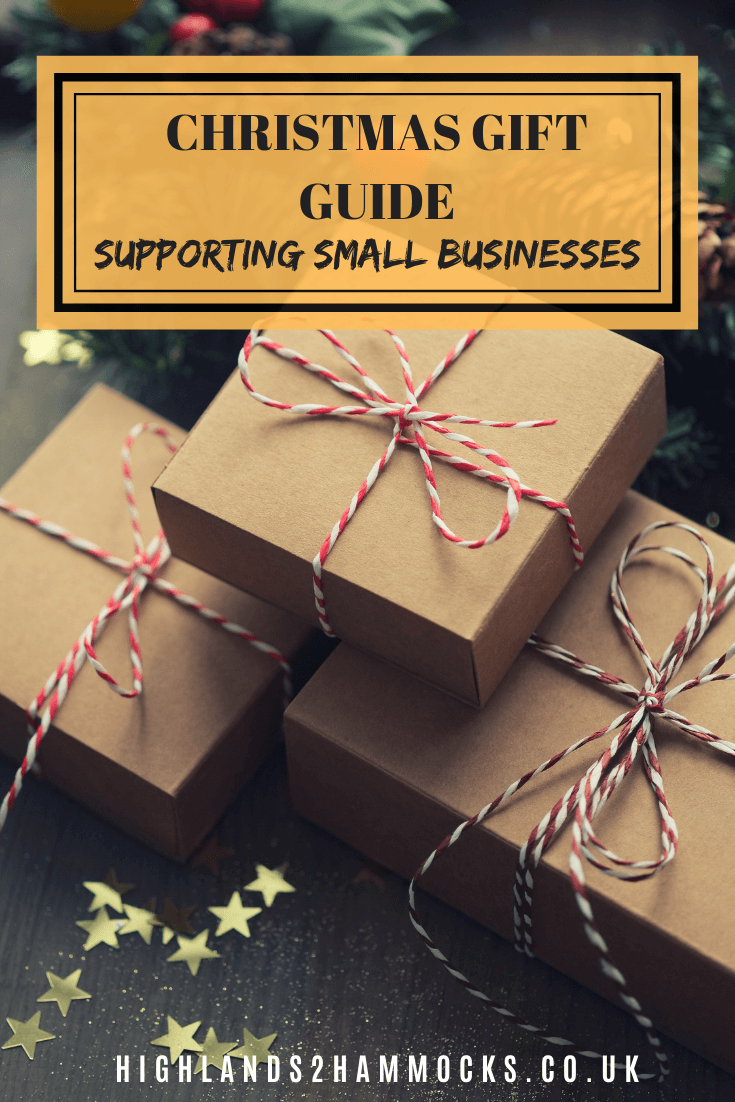 Small Business Christmas Gift Guide – The Best Gifts for Travellers in 2023
SeaShell
Seashell is an outdoor brand that focuses on sustainability and provides outdoor wear for those who love the outdoors. They sell a variety of products from dry robes to towelling robes to hats and dry bags. We both have a dry robe which is perfect for us going wild swimming in Scotland in winter. It is durable and warm with inside and outside zip pockets, perfect for storing your car keys.
Check out the seashell collection here.

Destination Earth Guides
Give someone the gift of Scotland this Christmas with Destination Earth Guides. We have 2 guidebooks showcasing all you need to know for a road trip around the North Coast 500 and a road trip around the Isle of Skye. These contain information on campervan facilities, where to eat and stay around the routes and over 110 of the best sights.
Read more about Destination NC500 and Destination Skye here.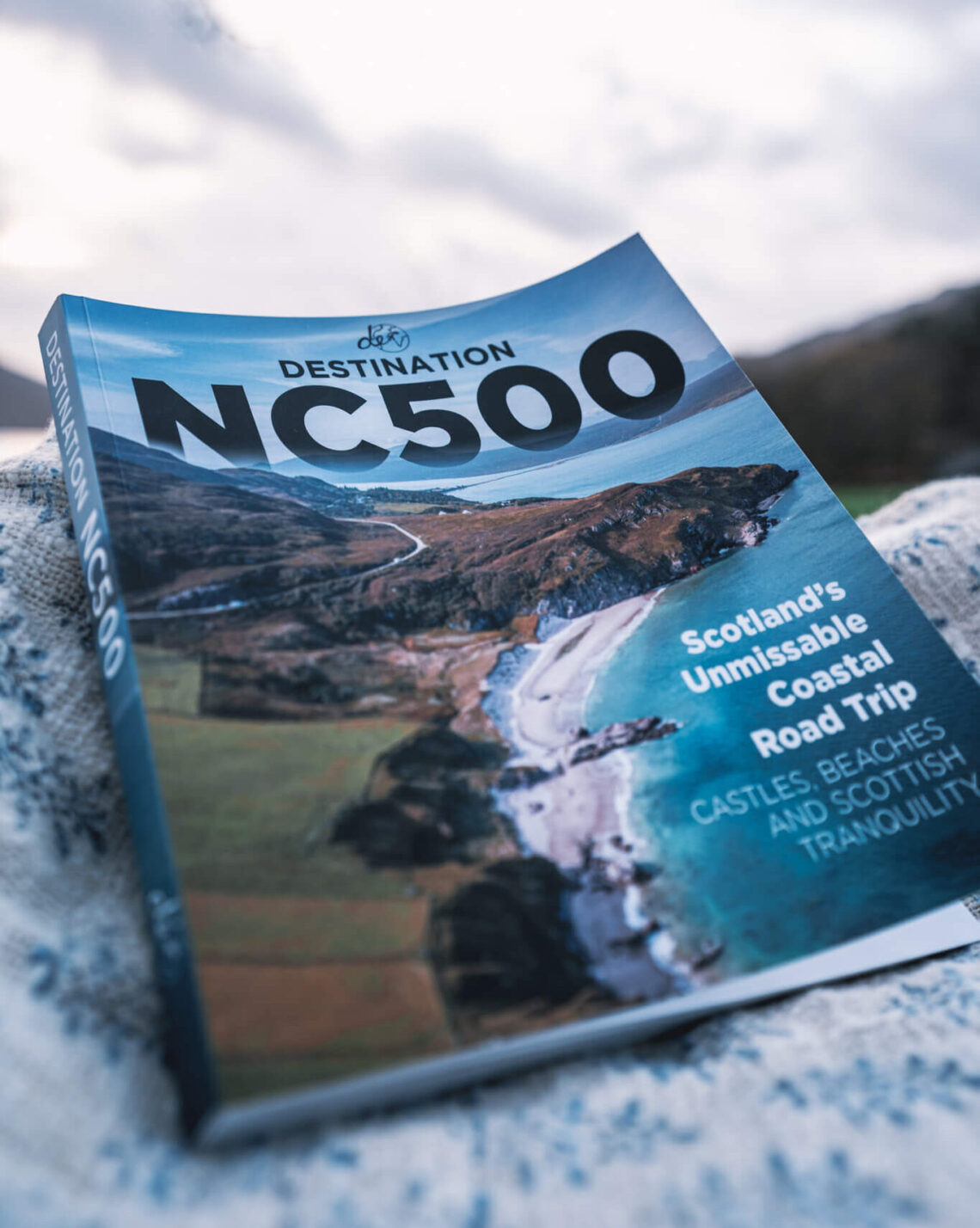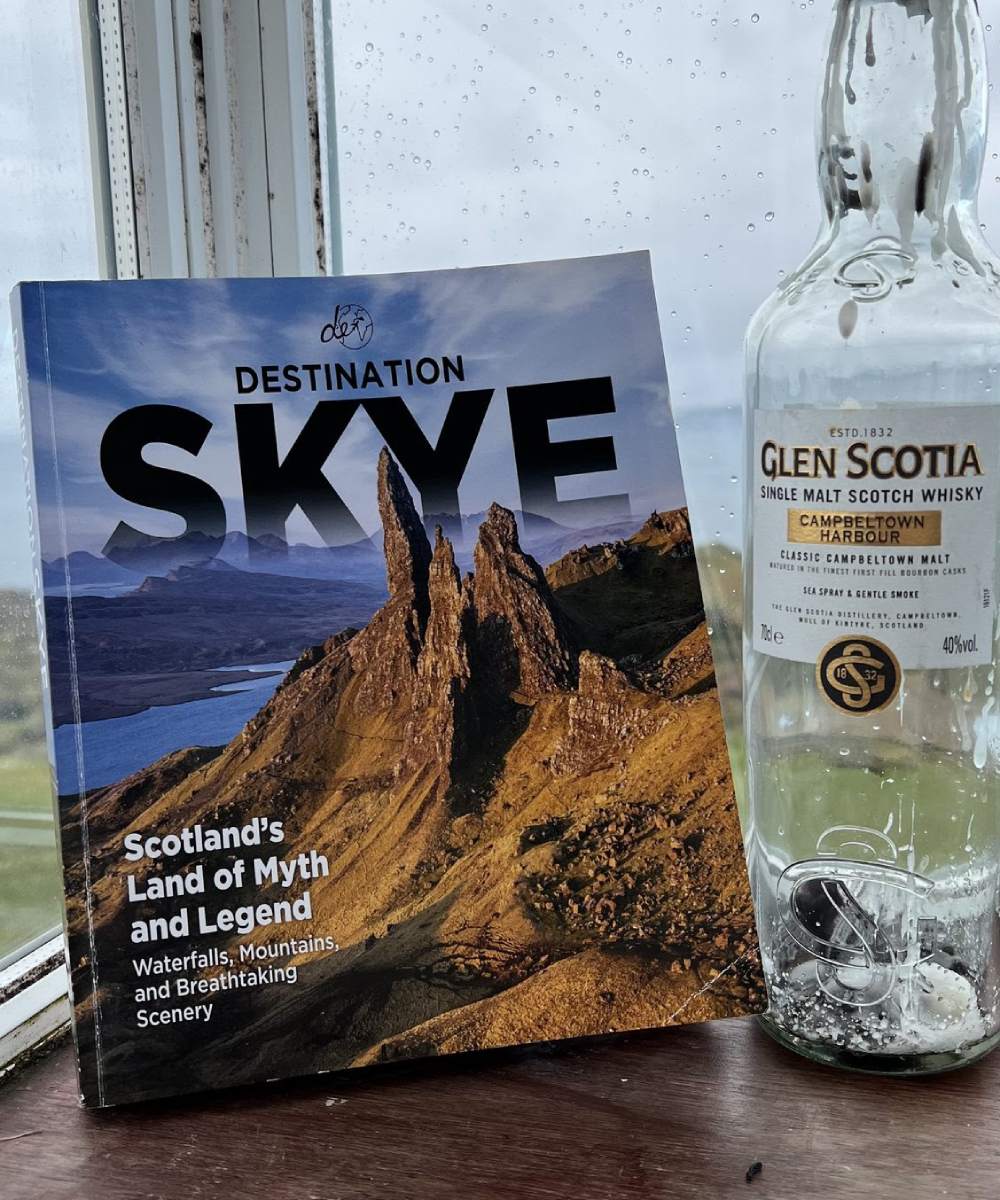 WatertoGo Water Filtration Bottles
At some point in an explorer's life, you are going to experience a location or a situation where you are unable to access clean and safe drinking water. One of the best gifts you can buy for someone who loves the outdoors or travel, is a filtered water bottle. We have been using our Water to go filter water bottles for nearly two years now and cannot recommend them enough. For one, having a filter water bottle will save you money on buying bottles of water and reduce your plastic consumption. Alongside this it will also ensure that you are drinking clean and safe water.
The cost of a Water to go filter water bottle is £15-£30 depending on the size you want. You can also buy replacement filters which can be recycled and decomposed.
Although they are based in the UK, WatertoGo have a huge range of distributors all across the globe. Check out their full list of countries here, or simply shop online and bag yourself a 15% discount.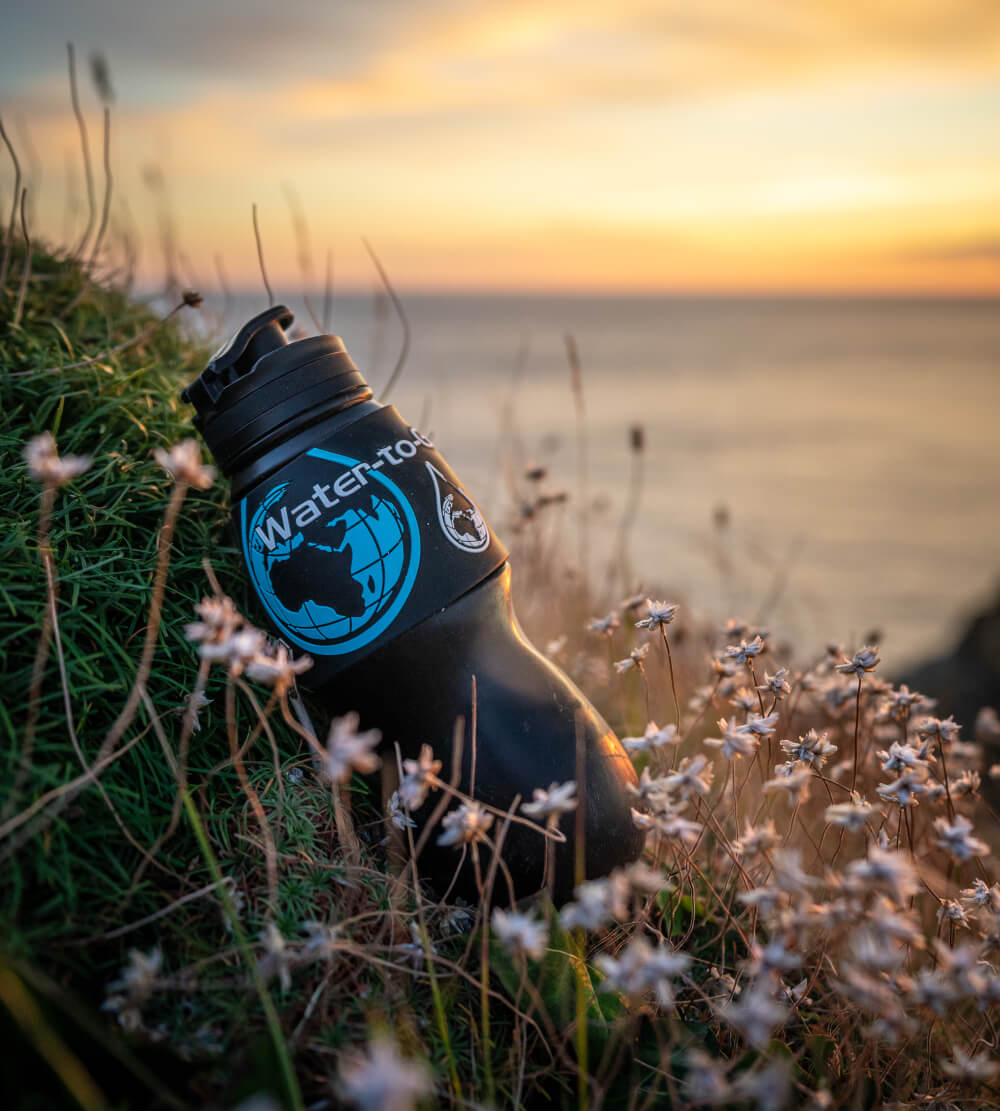 Previous gifted item in 2019.
Bluefin Stand Up Paddleboards
There is an up and coming sport currently sweeping the globe, drawing outdoor enthusiasts from all over to the nearest source still water. This rather bizarre and totally amazing activity is, of course, Stand-up Paddleboarding, or as it's otherwise known SUP.
Our Bluefin paddleboard has given us a great opportunity to get out in the water over the past year. It is a great way to exercise as well as being really good fun! Bluefin Sup's have a huge selection of boards to choose from, whether you want to go out as a group or individually and some of the boards even have an attachable seat to allow you to turn your board into a kayak. Bluefin is also the proud producers of the number one inflatable SUP in 2019.
If you are new to the sport and do not have the best balance, the best thing about SUP is that you can start off kneeling down and gradually transition to standing up over time.
The board rolls away into a bag and comes with a pump. It also comes with a pump and a paddle that allows you to alternate your SUP to a kayak.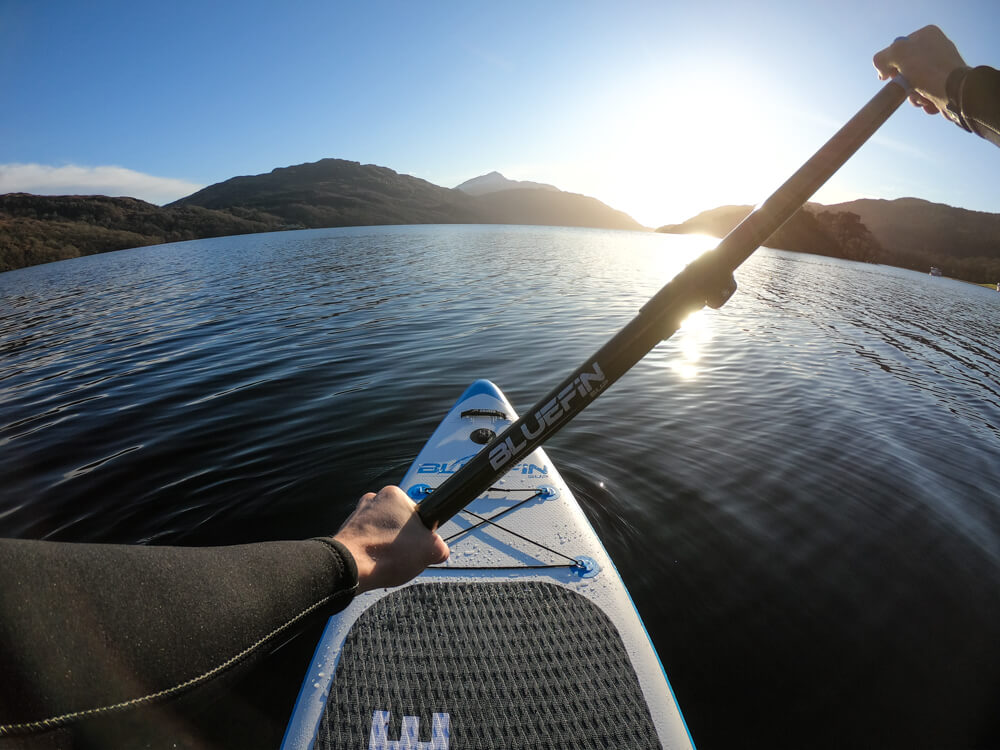 Previous gifted item in 2019.
Nature Threads Eco-Friendly Clothing
This sustainable and organic clothing company is one of our favourites. Nature Threads sell clothing made from sustainable and natural materials aims to reduce the impact on the planet and for every item you purchase, a tree will be planted. Nature Threads ensure they ship their garments in plastic-free packaging and every item is inspired by nature.
There is also an option to have your clothing personalised with your own design. Get in touch and see what they can do for you today.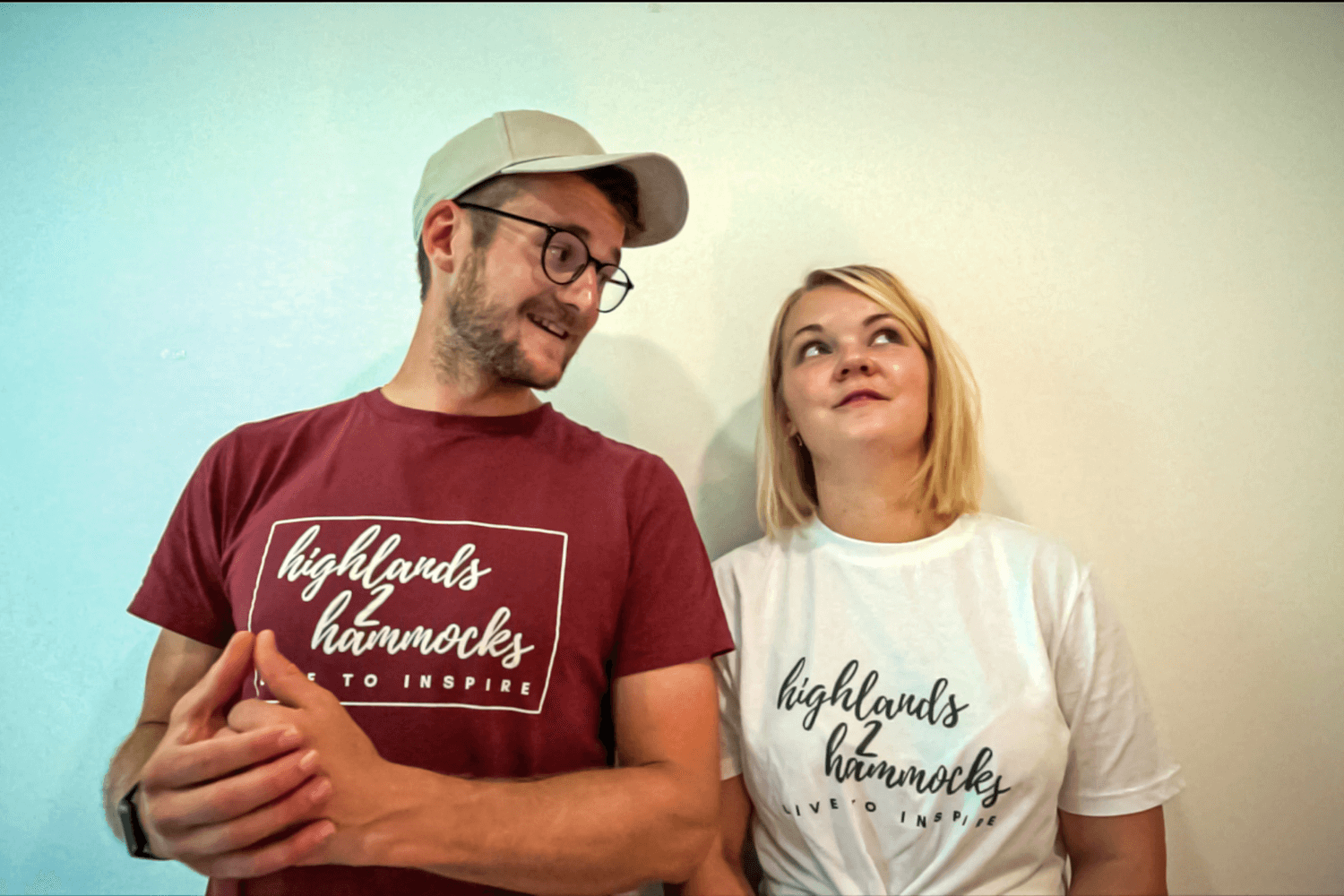 Off the Map Jewellery
Are you wanting to gift a wanderluster a nice piece of jewellery this year? Off the Map Jewellery sell a variety of high-quality male and female jewellery as well as other gifts for adventure enthusiasts. They also have backpack charms available that you can attach to a backpack to give it a bit more character.
These can be personalised with coordinates or your own message engraved onto the jewellery. A perfect unique gift for anyone who wants to reminisce about an adventure.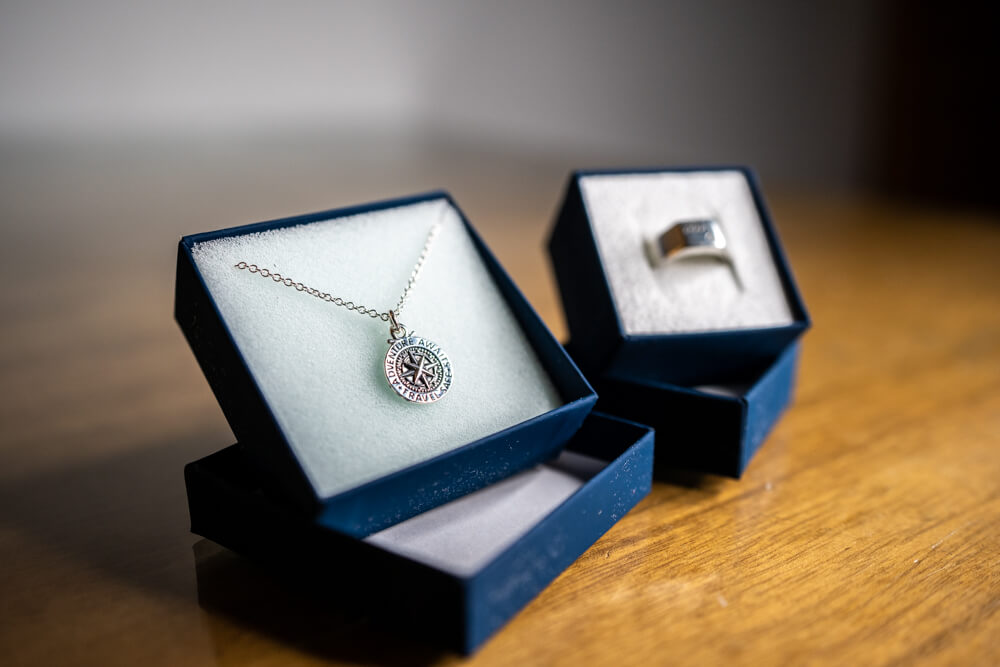 Previous Paid Partnership
So there you have it, your guide to the best adventure lovers Christmas gifts. If you are have any other suggestions of must-have travel essentials, leave us a comment down below. We love to chat about this stuff!
Also, remember to share this with your friends and family that you are going to tour with. Sharing is caring and we want to spread the word to as many people as possible about these gift essentials.
If you are planning a trip soon then check out our other packing guides right here. Come and find us on social media to see where we are currently exploring. Tag us in your photos of your adventurous gifts and we will share them with the rest of our community of explorers and backpackers.
Merry Christmas!
Now Read:
This article may contain affiliate links that provide us with a small income. For more information read our Affiliate page.
---
Save this image to your Christmas Gift Pinterest board for later!