Ghent and Brussels are undoubtedly the two most popular tourist destinations in Belgium. And on a trip to Belgium, these two destinations must be on your bucket list. 
Ghent is one such destination that can be explored on a day trip from Brussels – and that is the best way to do it, trust us! Ghent is one such beautiful city that is often overlooked by its neighboring one, Bruges. 
It is a medieval city in the East Flanders province. The tourism of the city beautifully boasts marvelous castles and gorgeous canals while keeping its old-world charm. Hence, you can expect to witness a good footfall of tourists, but not the same as in Bruges.  This makes Ghent a must-visit place to visit in Belgium, even for those tourists who don't like touristy destinations. 
Talking about the highlights of Ghent tourism, the city is dotted with charming chocolate shops, cobblestone streets, and quirky bars, along with all those must-visit tourist sites. 
With that being said, let's now unveil your ultimate one-day trip to Ghent from the Brussels itinerary. 
No time to read now? No problem, save a pin to your Pinterest board for later!
Day trip to Ghent from Brussels
Preparing for your trip to Ghent

Best Time to Visit Ghent

A Day in Ghent, Belgium – The Perfect Itinerary!
Before You Leave for Ghent
How to Get to Ghent
What to Pack for Your Trip to Belgium
What is the Best Travel Insurance for Belgium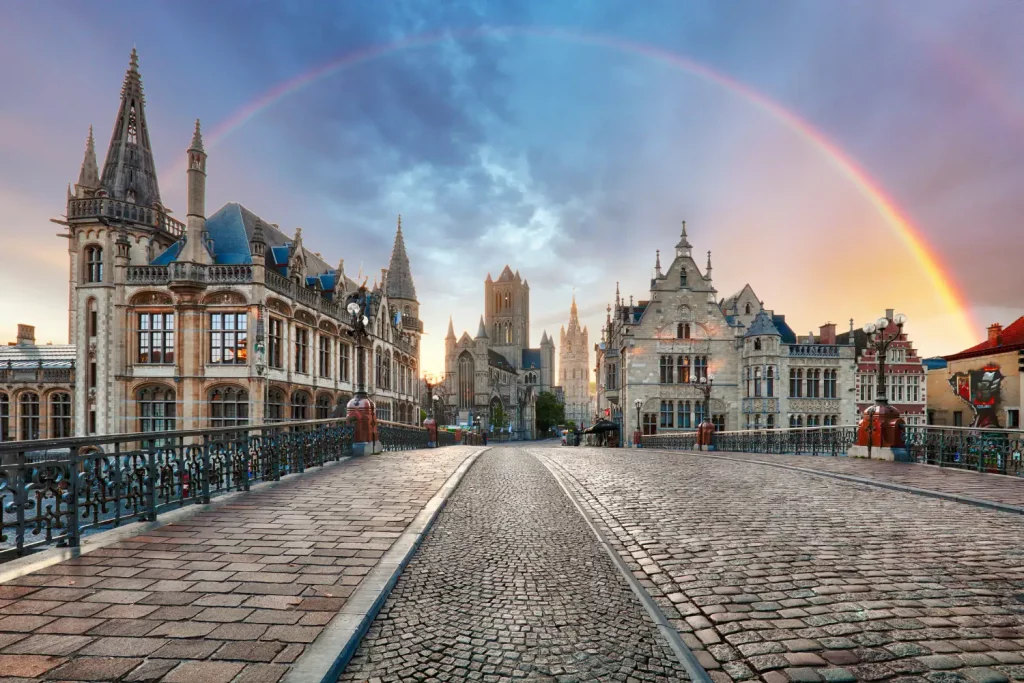 Planning your trip to Ghent
Best Time to Visit Ghent
Belgium is one such country that has plenty to offer that cannot be explored in hassle. And Ghent is one such city that can be visited throughout the year. In summer, the average temperature is around 23℃. Whereas the coldest time is in winter, and the temperature falls as low as -2℃.
Talking about the best time to visit Ghent, well, it is the months between June and October when the city witnesses the best weather in the months from June to September. October is when students return to the city, and the atmosphere is all amazing. 
However, it is crucial to know that June is one such month where the city of Ghent receives the most amount of rain, and hence, it could be a little challenge to indulge in the best things to do in Ghent in one day.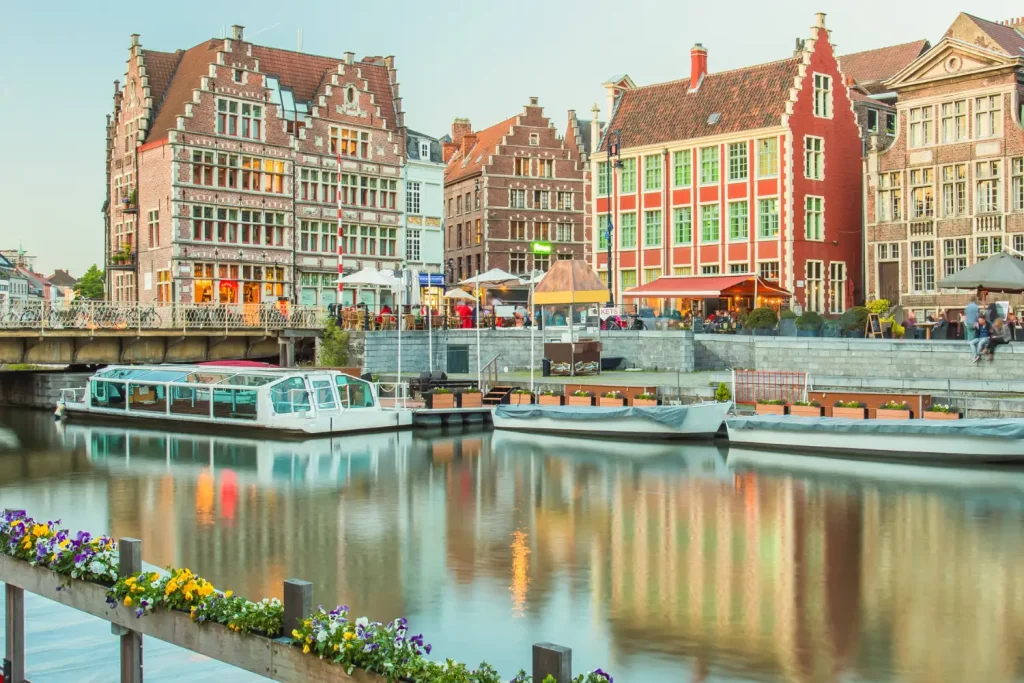 A Day in Ghent, Belgium – The Perfect Itinerary!
Also touted as Belgium's best-kept secret, Ghent must be thoroughly explored even if you have just a day. The city is easily accessible by walking as well as by train. 
Most of the attractions here are located in close proximity to each other. Thus, it is easy to get around in the city. So, let's give you the perfect itinerary to spend a day in Ghent.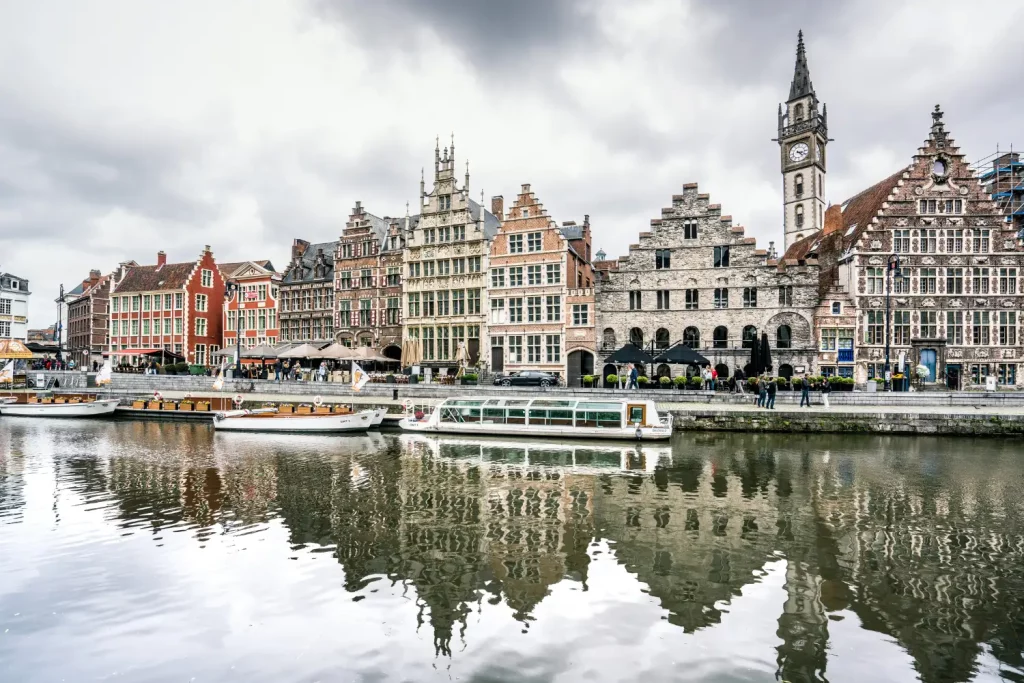 Start the Day With a Delicious Breakfast 
Ghent is located only 55 km from Brussels, it is easy to reach the city early in the morning either by car, bus or train. As the sun rises and casts its warm glow over medieval architecture, you'll want to fuel up for a day of exploration with a delicious breakfast. When you arrive in Ghent, we recommend you start the day with some breakfast here as there are some amazing options to choose from. 
For a hearty morning meal:
Le Pain Quotidien
Alice
Café Labath
Pain Perdu
Barista
If you prefer a lighter start to your day, Ghent is also home to several charming coffee shops where you can enjoy freshly brewed coffee and a buttery croissant. Some of the best places to grab a coffee and croissant in Ghent are
OR Espresso Bar
Simon Says
Mokabon
Vasco
De Superette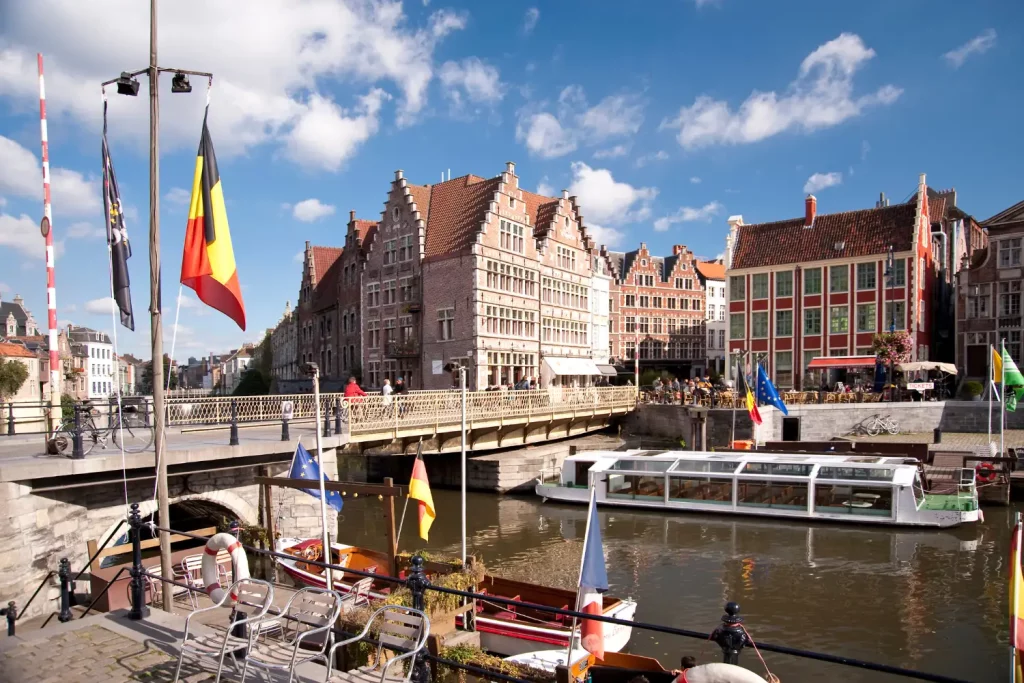 Things to Do in Ghent 
Capture the Surreal Sights From St. Michael's Bridge
For a picture-perfect postcard view, St. Michael's Bridge is a must-visit place on your one-day trip to Ghent. Also known as Sint-Michielsbrug, it was once a flat swing bridge. However, later in the early 20th century, it got constructed as a stone arch bridge. 
Right in the center of the bridge, there is a lantern featuring a bronze statue of San Michele adjacent to it. From the bridge, you can enjoy 360-degree views of the amazing architecture and the surrounding. From this bridge, everywhere you look, you will get an overview of the city's history. 
Not just this, you can also savour the views of renowned towers such as St Nicholas Church, The Belfry, and St. Bravo's Cathedral. Since it is a popular tourist site in the city, the bridge remains busy with tourists. And hence, it could take you some time to get those amazing shots. Be patience! 
In the meantime, you relish and admire the beauty of the surrounding with oodles of tourists passing beneath the bridge through canals. Apart from all that, this is also a prominent romantic destination to explore with your consort. So, if you are planning something romantic for your partner, you know where to go.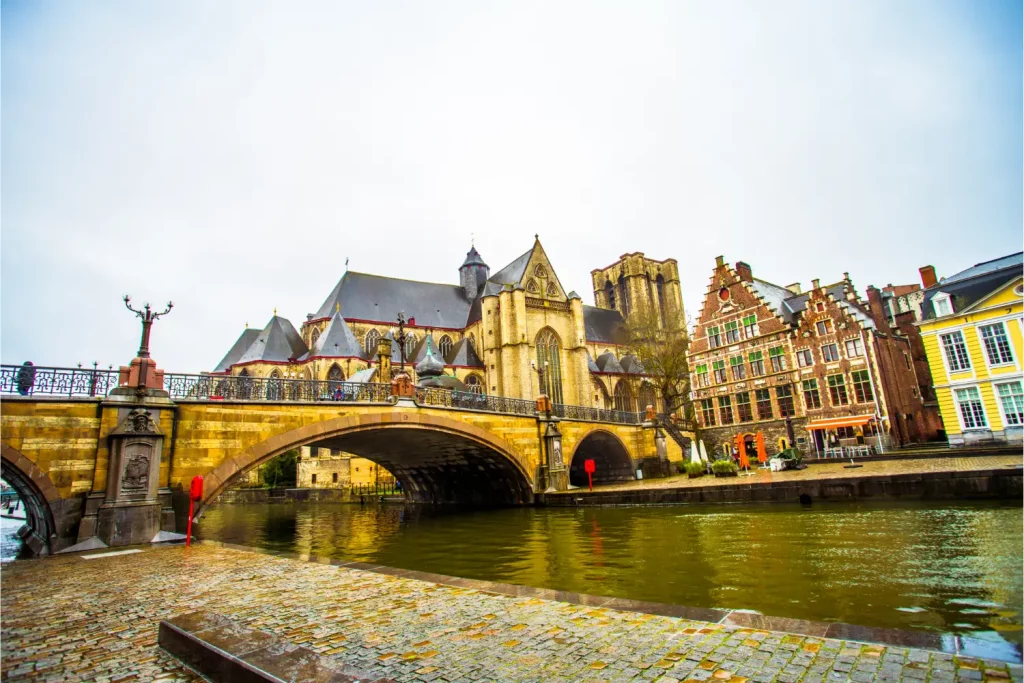 Visit Gravensteen Castle
Also known as the Castle of the Counts, Granvensteen Castle is another beautiful tourist site to visit in Ghent. It is a well-preserved historical architecture that dates back to medieval times from the 9th century. A tour of this beautiful castle will take you back to the time when Granvensteen Castle was a prime highlight of the city. 
In history, Gravensteen Castle was touted as a symbol of the Count's wealth and power. The castle was used as the courthouse and prison by the Counts of Flanders. However, history says that the castle was abandoned in the 14th century. 
As a part of Ghent tourism, Gravensteen Castle is the only construction of its kind that has a moat and an entire defense system in the city. To witness the best of Graventsteen Castle, we recommend you hire a guide as he'll have a better opportunity to traverse back to the time when the castle was an abode for Count.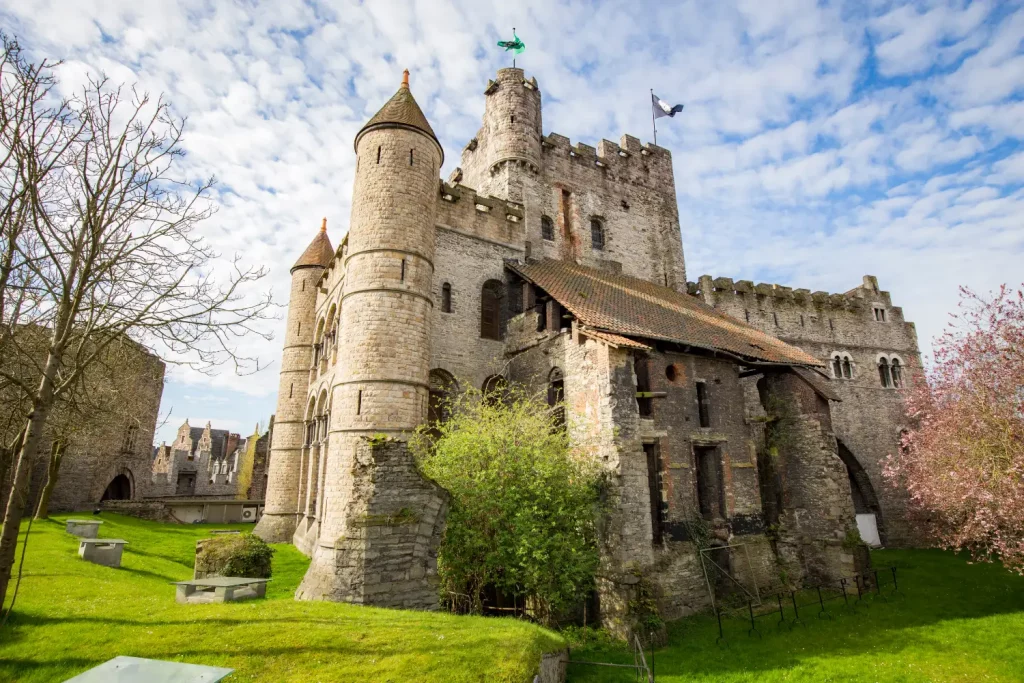 Take a Walk Along the Canal By Graslei and Korenlei
Located right behind St. Michael's Bridge, this walking tour is one of the key highlights of your Ghent tour. Graslei and Krenlei are parallel pedestrian streets that offer a beautiful walk for tourists to indulge in. 
Both streets run along the River Leie and are engirdled by beautiful medieval buildings featuring stunning facades. The river along the streets offers a picturesque view with the reflection of buildings that make the entire walk a soothing one. 
While roaming on these streets, be ready with your camera to capture the stunning views of city life. You can also take a moment to admire the beautiful swans swimming around the canals. Not just this, there are also plenty of restaurants and cafes along the streets where you can sit and sip a cup of coffee while watching the world go by. 
In the summer season, the streets remain crowded with tourists and locals. Whereas, in the winter, the streets are much quieter and also beautiful to explore. There is also a waterfront where you can sit and admire the beauty of this popular tourist site. Along with that, you can also go on a boat ride for a canal tour. It is an amazing way to relax and unwind before you visit your next stop.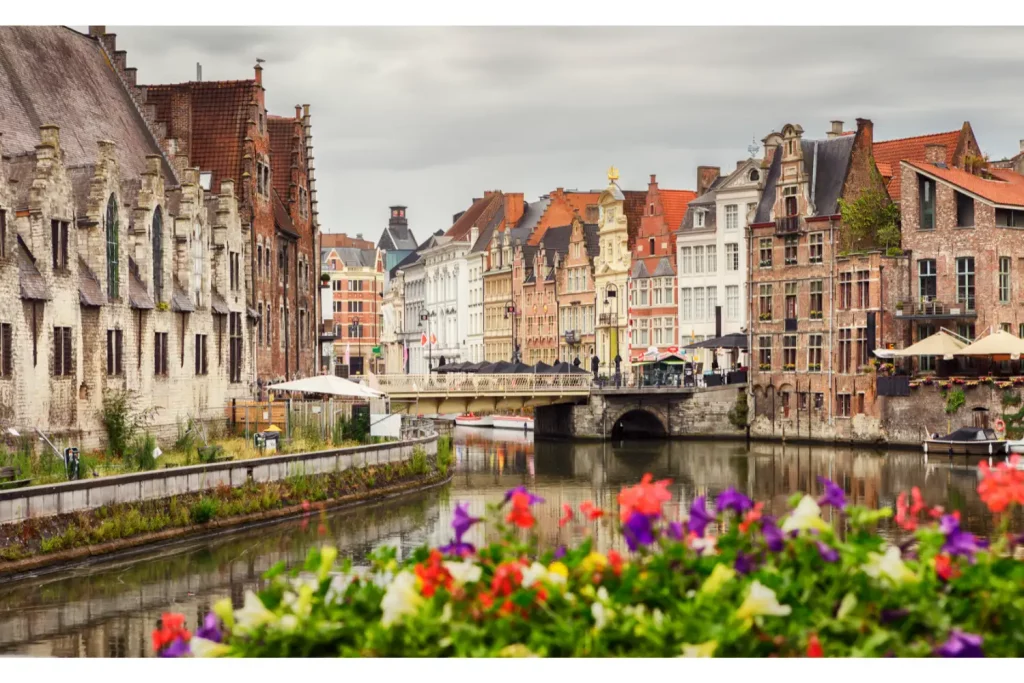 Visit Saint Nicholas Church
Wait, you haven't touched the halfway of your one-day trip to Ghent. And Saint Nicholas Church is the next stop on your tour. Without a doubt, it is one of the oldest and most prestigious pilgrimage sites in Ghent. 
And rightly so, it is an important tourist destination to visit in the city mainly because of its high sacred significance and stunning architecture. And when you are visiting this popular attraction, make sure you spend enough time exploring and discovering its unique charm. 
The interior of the church includes a big pipe organ constructed by Aristide Cavaille – Coll. The church also hosts the organ recital. So, if you are lucky, you might be able to attend it. 
Along with that, the interior also includes paintings and sculptures that are beautifully adorned with the huge, ornately carved wooden pulpit. Apart from that, the church also looks quite appealing from the outside. 
The Gothic architecture of the church offers an amazing opportunity to capture some great pictures. In the city, Saint Nicholas Church is one of those majestic constructions in Ghent where you can truly admire art and architecture altogether.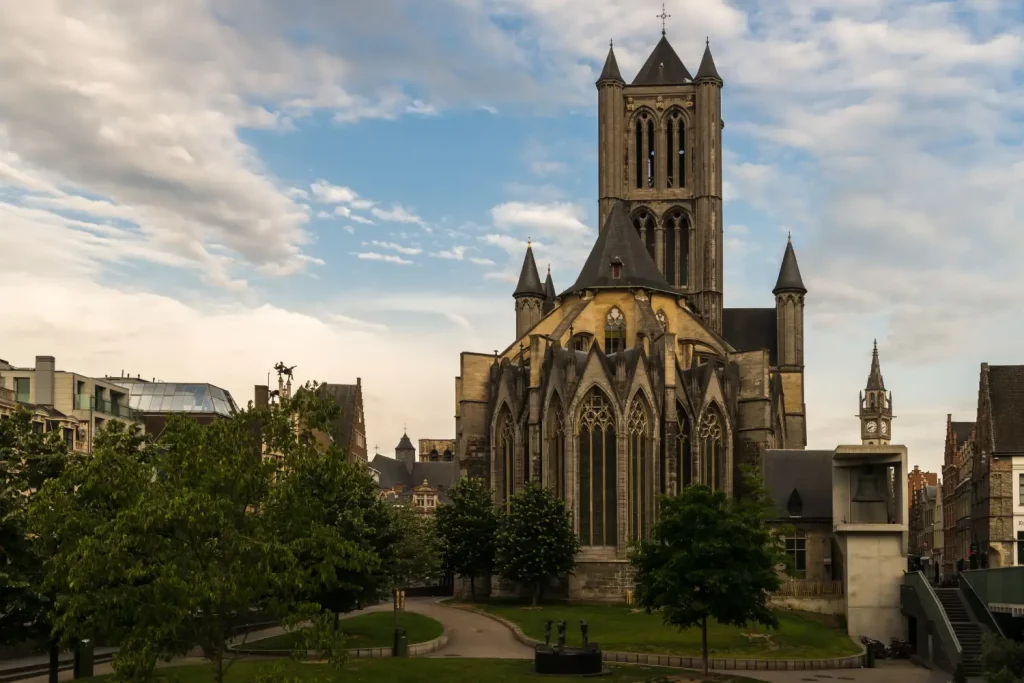 Climb the Ghent Belfry and Cloth Hall
This is a municipal tower that served as a symbol of the autonomy of Ghent from 1313 to 1380. Climbing the tower is one of the best things to do in Ghent. Standing at a height of 91 meters, Ghent Belgry is the tallest building in the city. It was constructed in the 14th century and was used not just as a watchtower but as a bell tower and city archive as well. 
There is a fee to enter the tower, but it is all worth it. Climb the stairs and reach the top of the tower to admire the picturesque views of the city. It is indeed an experience in itself to capture the sight of the different parts of Ghent from the top. 
Apart from the stairs, there is also the option of the elevator to reach the top of the tower. So, if you have an elderly tourist with you, fret not; they have got you covered. Within the tower, there is also an interesting display of exhibits depicting the history of the tower, along with representing the bells and clockwork. 
Now that you know everything about the Ghent Belfry tower, there is another important fact that you must know. It is one of those UNESCO World Heritage Sites in Ghent in Ghent displaying the rich success and independence of the city.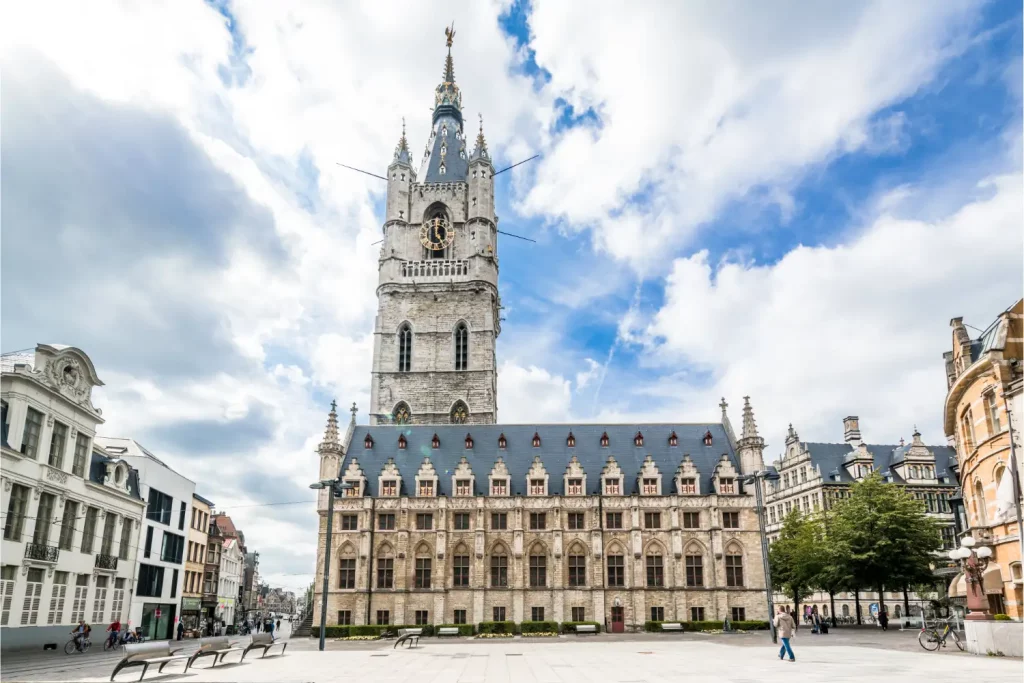 Explore Werregarenstraat
In case you still wondering what's Werregarenstraat by its huge name, well, it is a graffiti street that entices tourists of all ages, especially art lovers. Unlike the other attractions, it is one of those outdoor places that offer an amazing experience of Ghent tourism. 
Being a city of many facades, Ghent offers a huge collection of amazing, vibrant modern street art. And the buildings of the city are proof of the rich art culture of Ghent. 
So, pick up your camera and be ready to explore and admire the street art of Ghent – Werregarenstraat. Wander down the graffiti alleys of the city to capture the amazing artwork of the local artists. 
The location was opened in 1995 for local artists, and since then, it has been serving as an amazing public gallery. It is a two-block area which is dedicated to the rich collection of graffiti. However, it is also constantly evolving as an art site. 
So, if you are looking for a change of experience on your Ghent tour from churches, castles, or viewpoints, this is the best place to be a. You can also see this place as a prominent site for photography to click some amazing Instagram-worthy pictures.
Shop Korenmarkt and Vrijdagmarkt
Just to let you know, Korenmarkt has been serving as the center of outdoor activities in Ghent for many years. This popular tourist site is engirdled with many tourist landmarks like that of Leie River and Nicholas Church. 
This market square hosts many events throughout the year, including the Christmas Market and Festival of Ghent. Not just this, there are also plenty of restaurants, bars, and shops that are always dotted with people. 
Visiting Korenmarkt is the best way to explore the shopping culture of the city, especially in the winter season. At this market square, there are plenty of things to keep you engaged and entertained. 
On the other hand, Vrijdagmarkt is one of the oldest squares in the city. The literal meaning of 'Vrijdagmarkt' is Friday Market, and it is observed every Friday. This market holds a special significance in the history of Ghent as it was first observed in the 12th century. 
This is also the place where the famous Joyous Entry used to happen, which was a ceremony performed to receive the royalty. Within the square, there is Little Tower which is a fifteen-century Toreken. In history, it has served as the house of the tanners' guild. At present, it is the only surviving building from that era. 
Even today, the market witnesses a heavy footfall of tourists and locals that come here to market as well as explore. Now that while you are exploring this part of the city, visiting De Dulle Griet is a must, as it serves as the home to 350 Belgian beers – the largest collection of Belgian beers.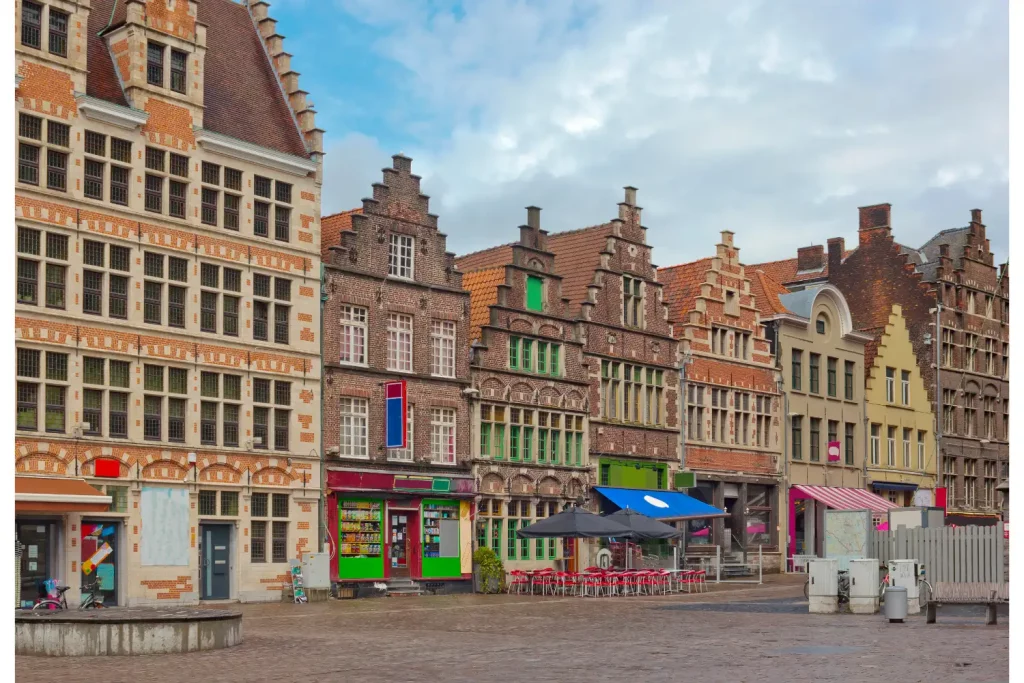 Before You Leave for Ghent
Before you set off on your way to Ghent, there are a number of things you will need to get organised to ensure a smooth and enjoyable journey. These include what to pack, where to stay and what is the best insurance for your trip to Belgium. All of this is discussed in detail below.
How to Get to Ghent
There are several ways to get to Ghent from Brussels, including:
By train: Ghent is easily accessible by train from Brussels. Trains run regularly between Brussels and Ghent, with a journey time of around 30-40 minutes. You can take a train from Brussels Central, Brussels Midi/Zuid or Brussels North station to Ghent. Tickets can be purchased at the station or online.
By bus: There are also several bus companies that operate services between Brussels and Ghent, including FlixBus and Eurolines. Buses usually take around 50-60 minutes and can be a cheaper alternative to the train. You can purchase tickets online or at the bus station.
By car: If you're driving, it takes around 45 minutes to get to Ghent from Brussels. The journey is mostly on the E40 highway and there are several parking options available in Ghent city center.
Once you arrive in Ghent, the city is easy to navigate on foot, by bike, or by public transport. The local transport company, De Lijn, operates trams and buses throughout the city. Additionally, there is a network of water buses that operate on the canals and rivers in and around Ghent, which can be a scenic way to get around the city.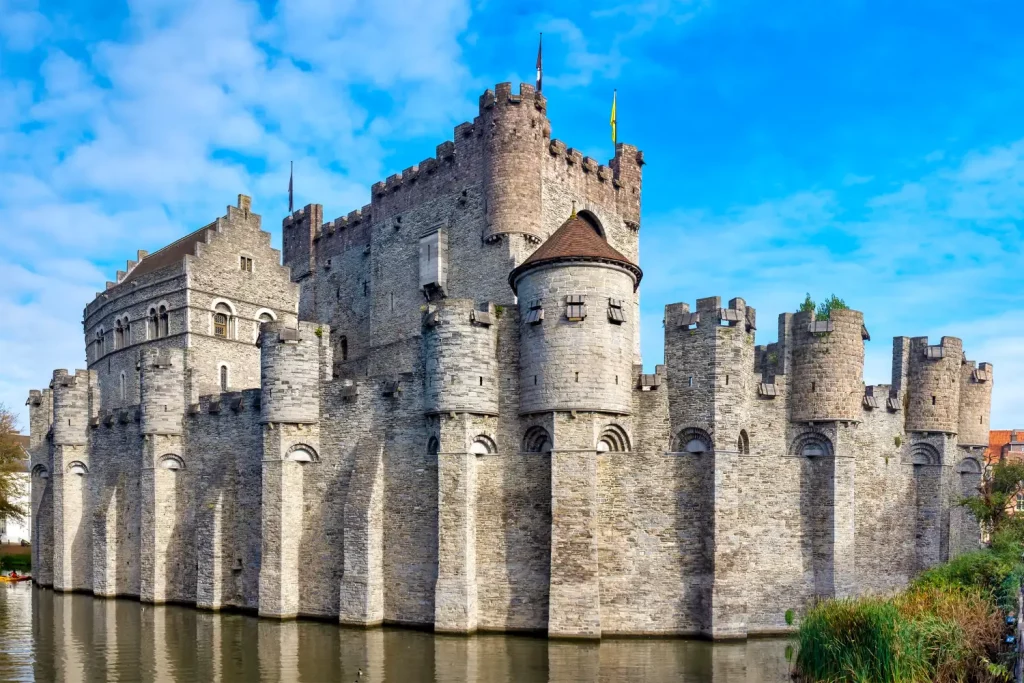 Where to Stay in Ghent
There is a wide range of accommodations available in Ghent, so you will not be short on options. Here are our top suggestions for the best places to stay in Ghent for any budget.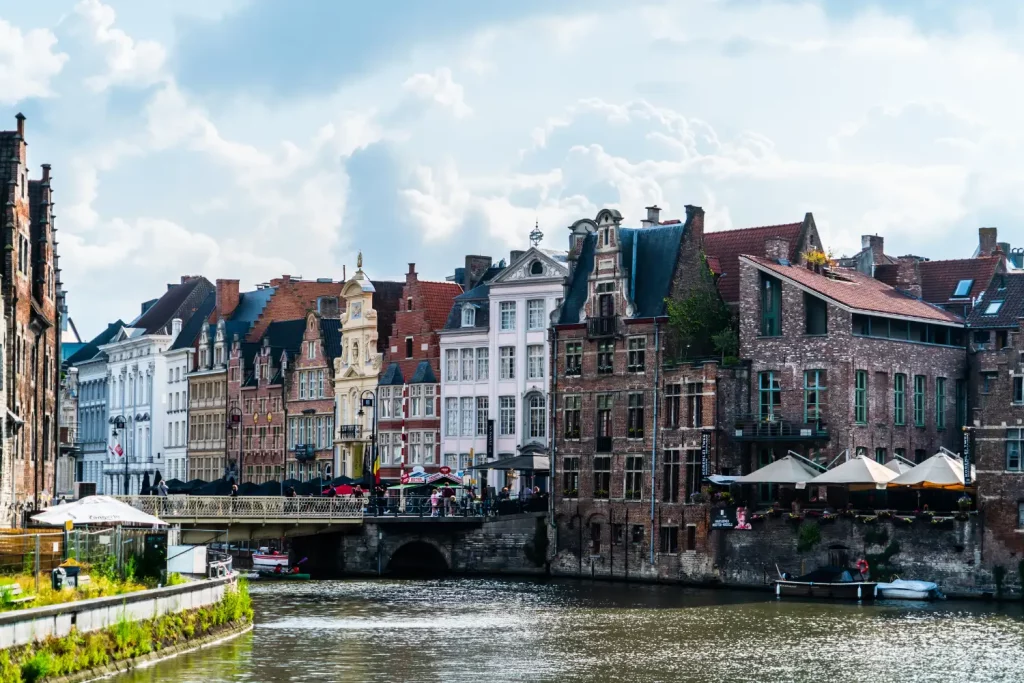 What to Pack for Your Trip to Belgium
Belgium is a country with a temperate climate, so it's best to pack clothes suitable for both warm and cool weather. Depending on the season, you may need to pack a waterproof jacket and comfortable walking shoes. For the summer months, pack lightweight clothing, sunscreen, and a hat. If you plan on visiting religious sites or formal events, bring modest clothing. Belgium is famous for its chocolate and beer, so you may want to leave some extra space in your luggage for souvenirs or gifts. Additionally, be sure to pack any necessary medication and your travel documents, including your passport and visa if required.
For our full list of items that we pack no matter where we go in the world, check out our full packing guides over here.
Given the beautiful sights and scenery that you are no doubt going to see around the Edinburgh, we highly recommend packing a good camera for your trip. If you want to read more about the cameras we use and why we love them, check out the link below.
You can read what else we keep in our camera bag over here.
Given the beautiful sights and scenery that you are no doubt going to see around the Edinburgh, we highly recommend packing a good camera for your trip. If you want to read more about the cameras we use and why we love them, check out the link below.
You can read what else we keep in our camera bag over here.
Photography Equipment
What is the Best Travel Insurance for Belgium
I know travel insurance is the least enjoyable thing to purchase and look at when you're planning a trip, however, you wouldn't want to be without it in the event that something happened. Accidents can happen anywhere and the extortionate medical bills will ruin your trip if you are not covered.
To ensure you have a stress-free trip with no worries about potential medical bills, make sure you cover yourself when you travel. We can recommend using SafetyWing, a backpacker-friendly and cheap insurance company that provides good coverage and support. It is also nomad-friendly, unlike most other insurance companies, meaning you do not need to worry about being out of your home country for too long.
Get a quote for your travel insurance right here and get covered!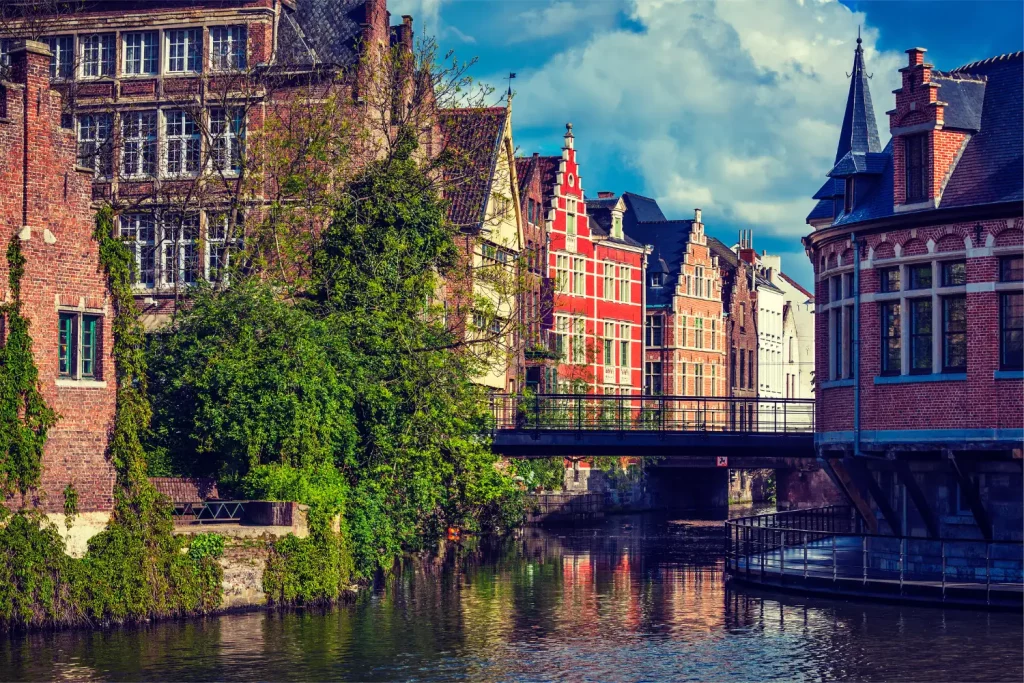 So there you have it, your one day itinerary to Ghent from Brussels. If you are visiting this incredible city and have any other questions on what to expect, leave us a comment down below. We love to chat about this stuff! If you have already been, let us know how it was! Did you you enjoy yor trip? How was your experience? Let us know in the comments below!
Also, remember to share this with your friends and family that you are going to share this amazing experience with. Sharing is caring and we want to ensure that everyone is fully prepared to maximise their experience completing this stunning walk.
If you are planning a Belgium trip soon then check out our other Belgium content right here. Come and find us on social media to see where we are currently exploring. Tag us in your photos from your stay and we will share them with the rest of our community of explorers and backpackers.
Read Now:
This article may contain affiliate links that provide us with a small income. For more information read our Affiliate page.
---
Pin it for later!