Antwerp is the second-largest port city in Belgium that has been attracting tourists from across the globe for years. Located on River Scheldt, Antwerp is a stunning historic center for Belgian artistry and craftwork. 
And it can be ascertained by the fact that the city was once the home to some prominent artists such as Jordaens, Rubens, and van Dyck. Apart from that, the city also boasts majestic architectural beauty. 
There are many great places to visit that are a short day trip from Antwerp and in this guide, we will discuss these further.
No time to read now? No problem, save a pin to your Pinterest board for later!
The Best Day Trips from Antwerp
Planning your trip to Antwerp

The Best Time to Visit Antwerp

Best Day Trips From Antwerp: 
Brussels
Mechelen
Aalst
Breda
Ghent
Leuven
Willebroek
Sint-Niklaas
Bruges
Diest
Before You Leave from Antwerp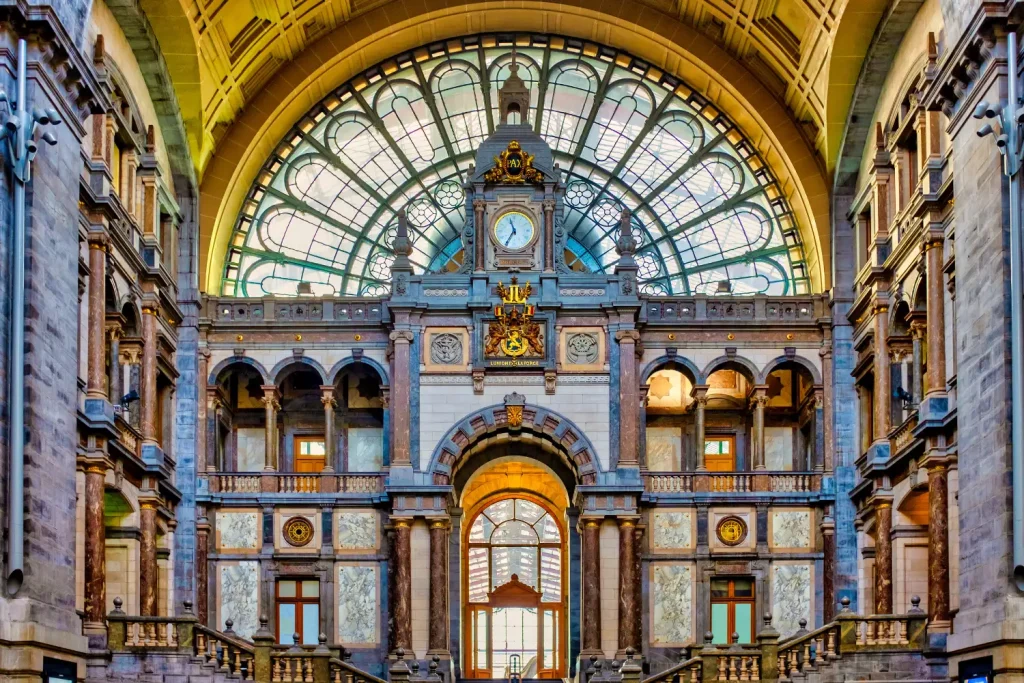 Planning your trip to Antwerp
The Best Time to Plan a Day Trip From Antwerp
The city of Antwerp has a classic European charm with a modern vibe. And when it comes to visiting Antwerp, there is no bad time to explore this beautiful tourist destination in Belgium. But when it comes to day trips to Antwerp, the weather of the city is the same as that of its nearby destinations. 
Irrespective of the time you're visiting this beaut city, there is always something exciting and unique things to do in Antwerp. The summer season in Antwerp begins in the month of June and lasts until August. 
The weather during this time is pleasantly warm, and the temperature ranges from 20ºC to 25ºC. It is an ideal time to explore Antwerp, and the weather makes it all easy for outdoor exploration. 
September marks the beginning of the autumn season in Antwerp and lasts until November. During these months, the average temperate is 19ºC, where sunshine is less common, and rainfall is very common. 
If you prefer cold weather, winter is the season to explore Antwerp. You can expect a good amount of snow and rain. So, make sure you pack warm clothing. The season begins in December and continues till February. December is the best time which is all magical.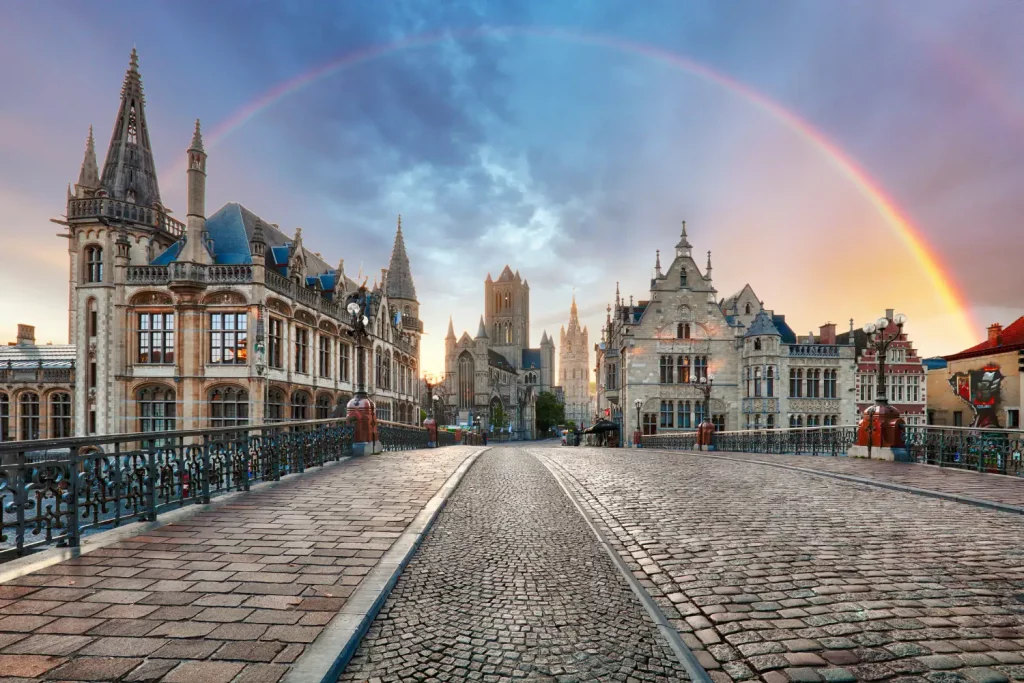 The Best Day Trips From Antwerp
Now that you have a fair idea of when is the best time to visit Belgium and take a day trip from Antwerp, let's unveil the list of all the best destinations to visit from Antwerp. 
Brussels
Being the capital city of Belgium, Brussels has to be on the top of this list. There are bucket loads of amazing things to do here in Brussels. This unassuming European city offers the quintessential Belgian experience to its tourists. 
From majestic facades to quirky museums to delicious Belgian chocolates to beautiful cathedrals, there is indeed a lot to explore and experience while spending time in Brussels. 
Grand Palace is one of the key attractions of the city. Apart from that, the other significant attraction is the Automium which is mini Europe. Other popular tourist sites are The Town Hall, Royal Museum of Fine Arts, Notre Dame Du Sablon, and Royal Gallery of Saint Hubert.
Furthermore, the city is dotted with plenty of laid-back restaurants and cosy cafes where you can just sit, grab a coffee, and can watch the world go by.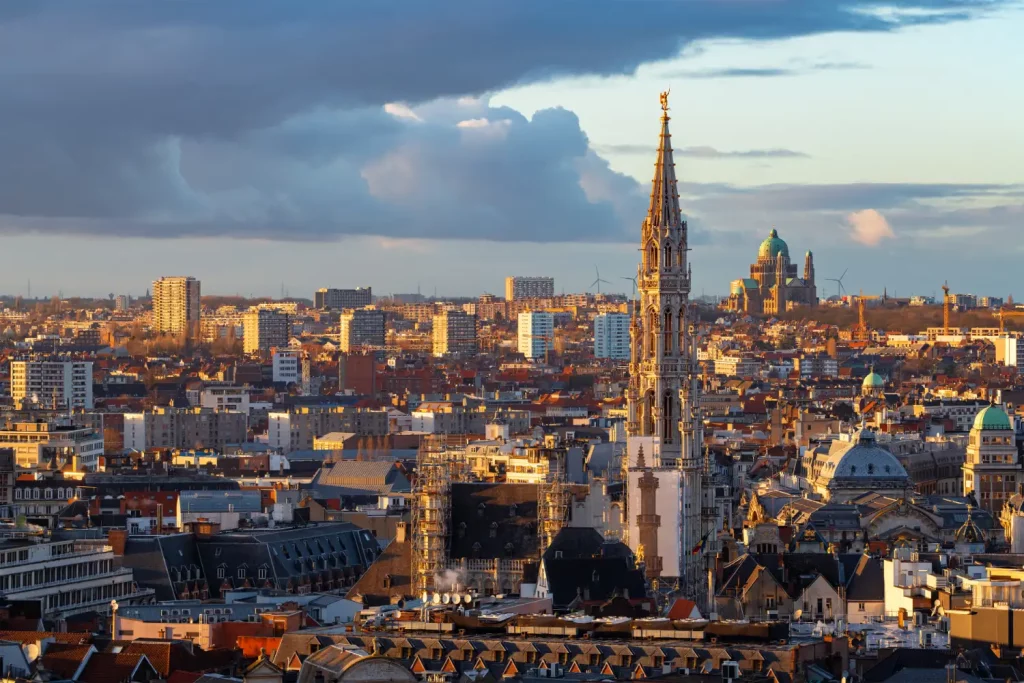 Mechelen
Some 23 km from Antwerp, there is the beautiful town of Mechelen which is also one of the most exciting gateways from Antwerp. Though this small town isn't as popular as those popular European cities, it is all worth visiting Mechelen. 
The town perfectly boasts a whole lot of character that makes it a must-visit in Belgium. If you are into history, then Mechelen has a lot for you. There are museums that talk about the rich history of the town. Museum Hof van Busleyden is a popular historical site in Mechelen that you must look to visit. 
Mechelen offers some great picture-postcard views . The very popular trio of vibrant 16th and 17th-century houses at Haverwerf is a prominent spot to show off your photography skills. 
But above all that, the best thing here is the Belgian waffles. This crispy, rich street-side snack is loved by people from around the globe. Here in Mechelen, you get plenty of opportunities to savour this delectable delicacy. You can either sit in at a cafe or can even grab it from the street food market on the go.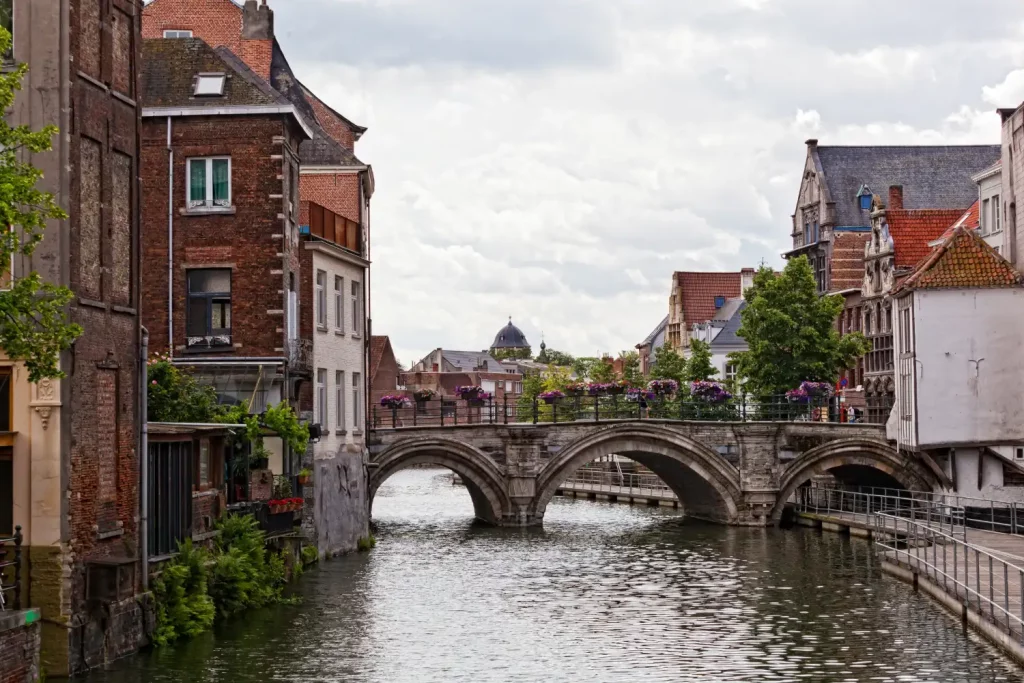 Aalst
Located between Brussels and Ghent, Aalst is another less popular city that is worth visiting. It is a small city beautifully tucked away on the banks of Dendre River. Aalst boasts a perfect blend of its own charm along with the sophistication of other cities of Belgium. 
One of the reasons why you should consider visiting Aalst from Antwerp is because of the fact that it is less crowded and less expensive. So, you can expect to enjoy some quality peaceful time while exploring the different facets of Belgium tourism in Aalst. 
The city offers an array of attractions to discover, ranging from art galleries to museums to gothic architecture to the amazing annual carnival. Some of the popular attractions to visit in Aalst are Castle Terlinden, Borse van Amsterdam, The Netwerk Contemporary Art Centre, St. Martin's Church, and Aalst Carnival.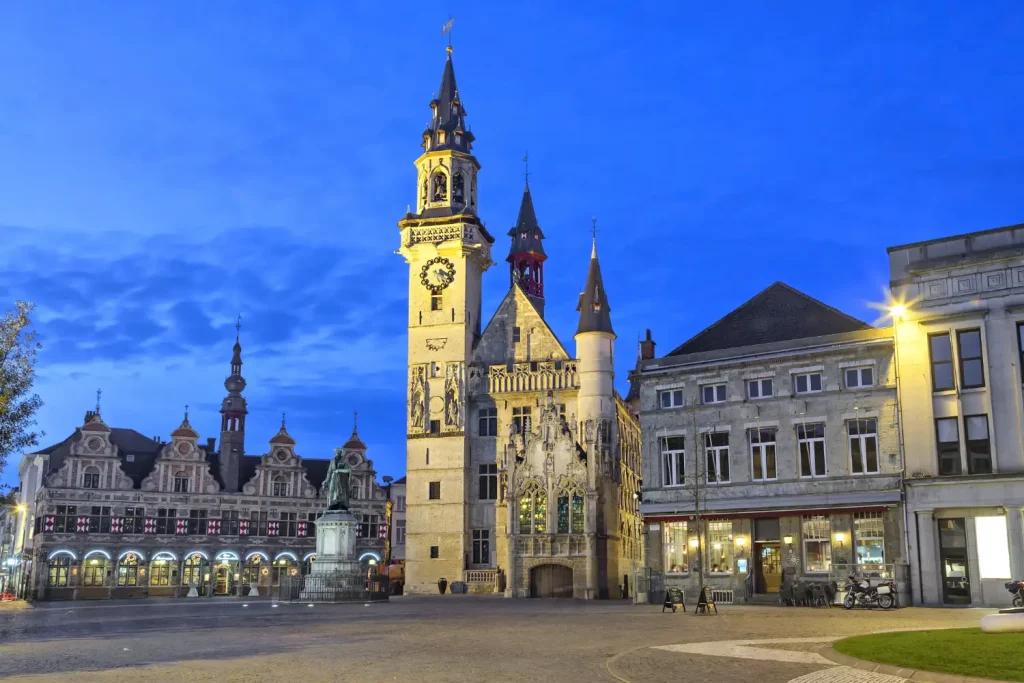 Breda, Netherlands
If you are comfortable leaving Belgium, then Breda is the destination that serves as a perfect day excursion from Antwerp. This beautiful Dutch city serves as a prominent tourist destination in the Netherlands. 
Being a cultural and historical center, Breda is known for its attractive historic buildings and moats. Besides, there is a bustling Ginneken market which is one of the key attractions of the city. It is a stunning public square located in the downtown and serves as a great place to hang out and chill. 
The old town of Breda is also a prominent spot amongst tourists where you can go on a sightseeing tour on foot. Apart from that, there are still plenty of places to explore and things to do in Breda.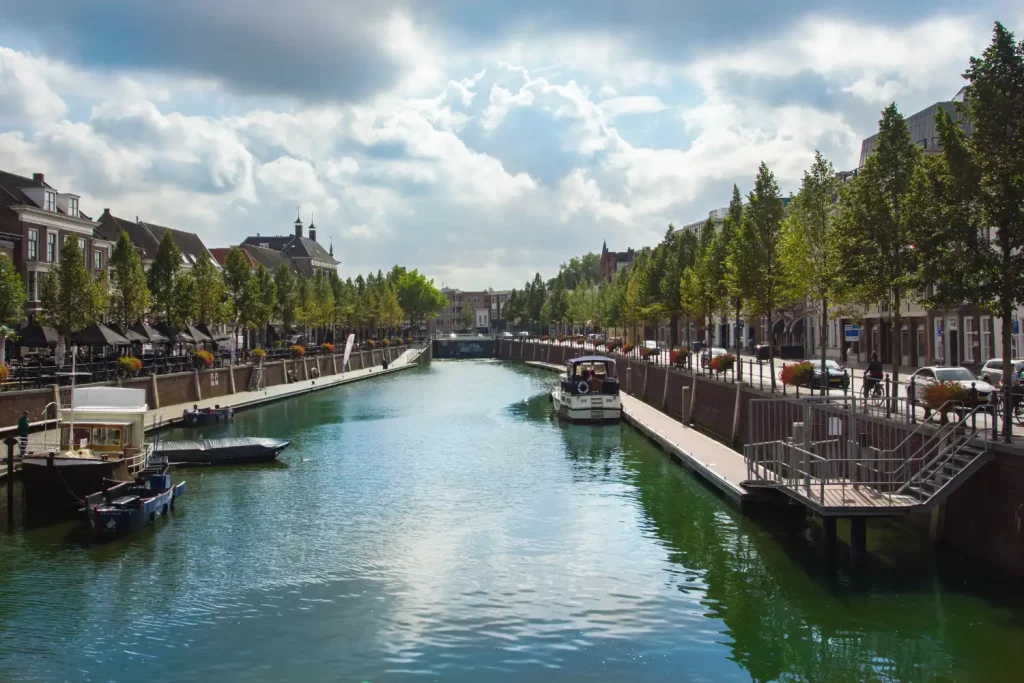 Ghent
For one of the most dreamy gateways from Antwerp, you have to visit Ghent. This intriguing city is surely one of those ultimate places to visit in Belgium. In the Flander region of Belgium, Ghent is the largest city and is a beautiful port destination. 
Dotted with picture-perfect houses, Ghent is an enchanting destination that has plenty to offer to its friends. For history buffs, this is the place where you will get to explore a lot of interesting attractions. 
Apart from its history, the city also boasts a modern local Flemish culture. Ghent is also the place where Leie & Scheldt rivers meet. As a result, city tourism gives you once in a lifetime opportunity to cruise Ghent's canals. It is indeed one of its kind experience, just like that of Venice. 
Some of the top places to explore in Ghent are the Cathedral of St. Bavo, The Fortress of Gravensteen, Graslei, Korenmarkt, Saint Michael's Church and Sint-Michielsbrug, Town Hall, Museum of Fine Art, and Ghent City Museum.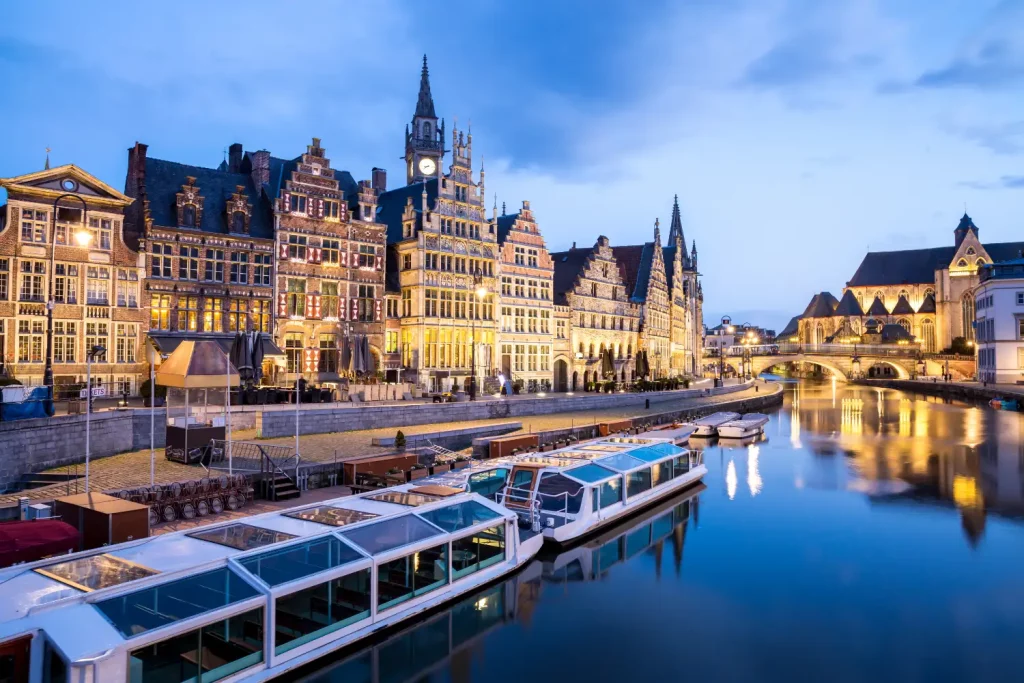 Leuven
Belgium is a small country, and most of its cities and tourist destinations are located within an hour's distance. And if you are looking to explore one of those lesser-known tourist sites, Leuven is the place for you. 
It is a university town which is located east of Brussels. It has the oldest Flanders' university in the world, which was founded in 1425. Not only this, Leuven is one of those few places in Belgium that still has the old-world charm and features much of its early architecture. These historic constructions have stood the test of time in both world wars. 
Leuven is also touted as the ancient capital and it's a small city which can be easily explored in a short day trip. There are also some amazing pubs and restaurants that you can enjoy. 
Some of the top sights to witness in Leuven are St. Peter's Church, Leuven's Town Hall, Groot Begijnhof, Botanical Garden Kruiuin, M-Museum Leuven, Naamsestraat and the University Buildings, Belfry of the University Library, and Oude Market.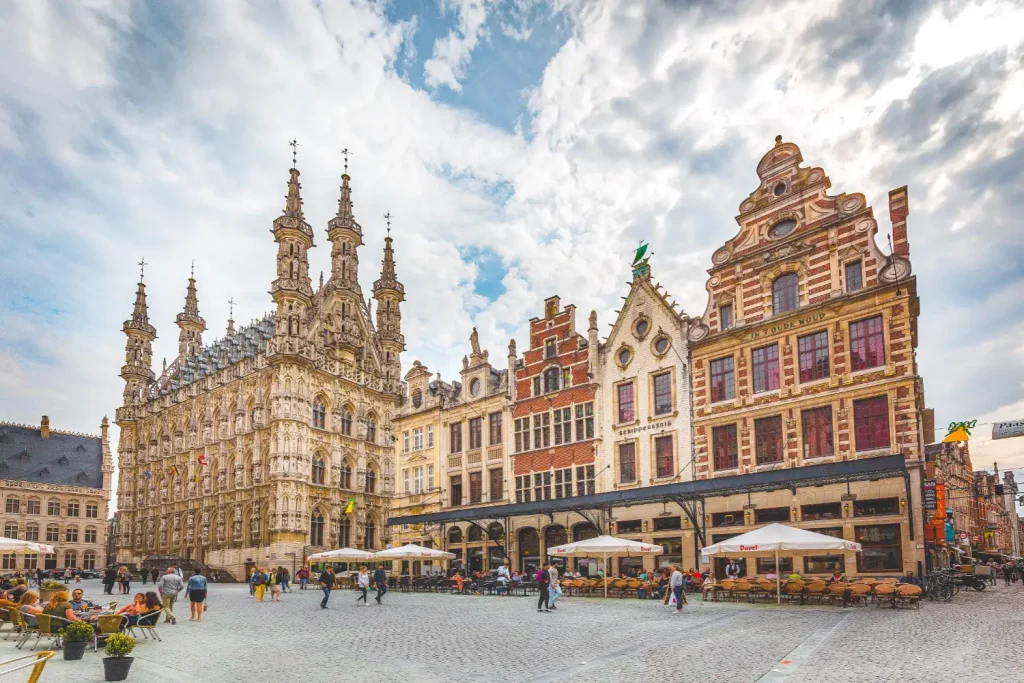 Willebroek 
Some 21 km south of Antwerp, Willebroek is another historical town that entices tourists from across the globe. The town is majorly popular for Fort Breendonk. As per Belgians, this century-old fortress signifies the terror of Germans. 
It was built between 1906 and 1914 and is referred to as the last defensive position of Antwerp for surrender in history. The tour takes you to the cells and chambers. Not only this, the fort also includes evidence from former detainees. 
The other popular tourist sites in Willebroek are Distillery De Molenberg and Kinderboerderji De Specht. However, the prime attraction is still Fort Breendonk, for which the town receives a good footfall of tourists.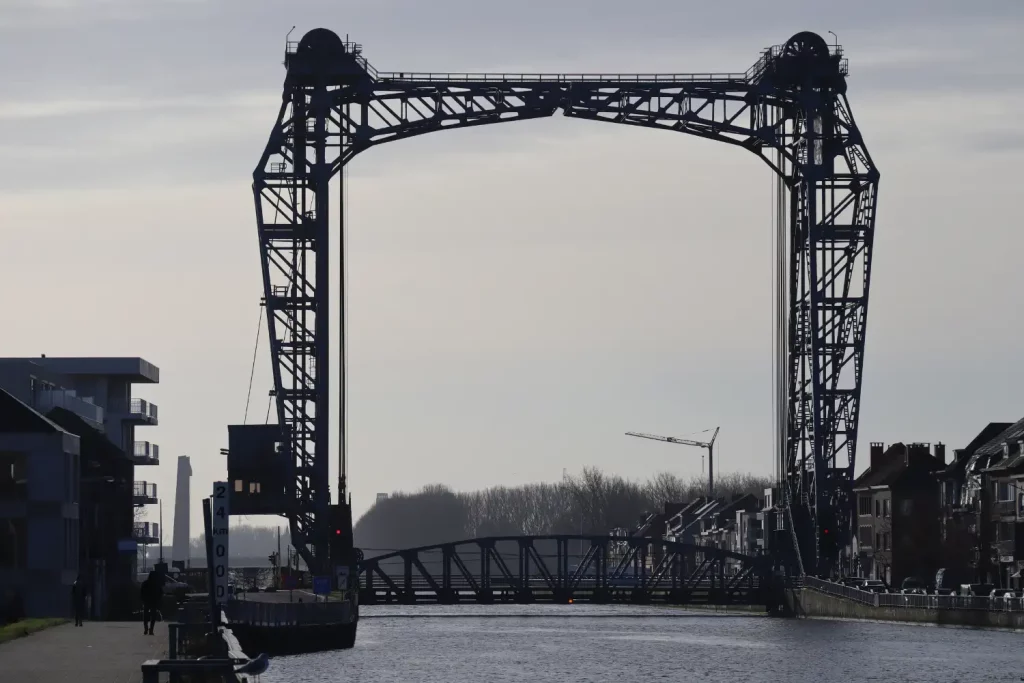 Sint-Niklaas
In the province of East Flanders between the Durme and Scheidt rivers, Sint-Niklaas is a medium-sized city. It has the largest square in the country, which is more than 750 years old. The square is so large in space that even hot air balloons take off from here during the festival season in September. 
For tourists, there is a tourism office that also offers a self-guided Art Deco tour. It is a 5 km long tour that helps you explore everything. Apart from that, you can also visit Sint-Nicolaaskerk – the oldest Christian pilgrimage site in the city. 
Besides, Grote Markt sprawls over a huge area of 3.18 hectares and has been an integral part of the city since 1248. Mercatormuseum is another key highlight of Sint-Niklaas tourism. It is one of the unique places to visit as it displays a variety of globes from the 16th century as well as atlases from the collection of Waasland Roya. 
Some more must-visit attractions in Sint-Niklaas are De Witte Molen, Romain De Vidtspark, Stadhuis, Salons Voor Schone Kunsten, and SteM Zwijgershoek.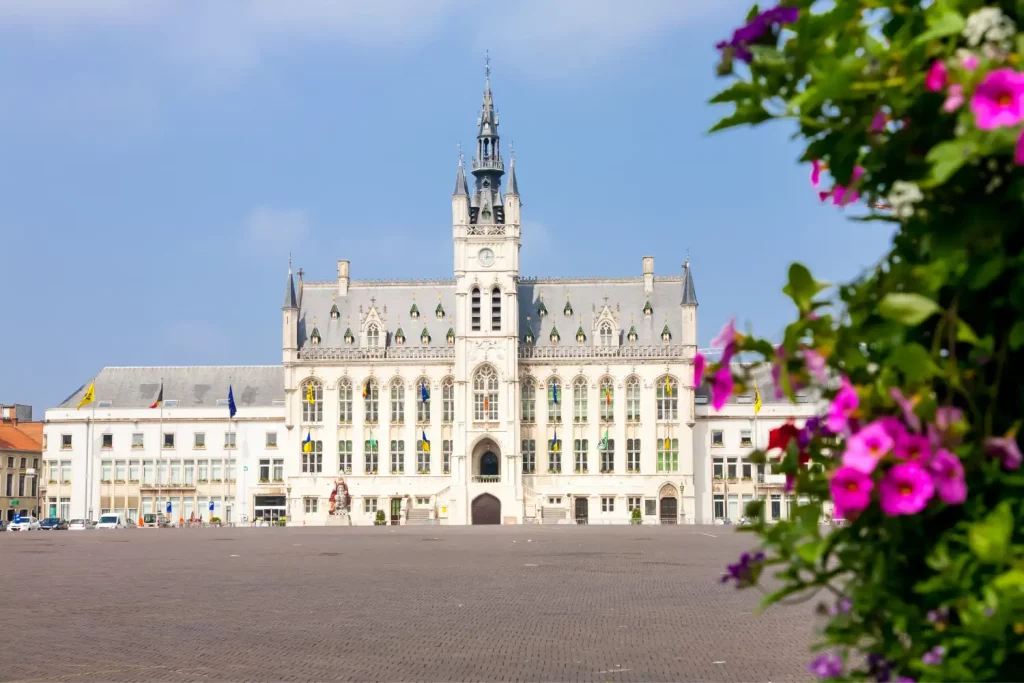 Bruges
Bruges is one of the most famous cities in Belgium mainly because of its craft-making industry. Lace-making is a popular activity amongst the craft prevailing here in Bruges. 
It is the capital of the West Flanders region and includes a number of beautiful spire-topped churches. One of the key highlights of the city is the boat ride along one of the canals of the city. Yes, it is the 'Venice of Belgium'. 
As a part of one of those many amazing experiences in Bruges, you can also explore the delectable food scene of the city. Not only this, you can also sample the famous Belgian chocolates and the local beer as well. 
The architecture of the city boasts is another highlight of Bruges tourism. In general, you can expect to witness different experiences in Bruges for an ultimate holiday time.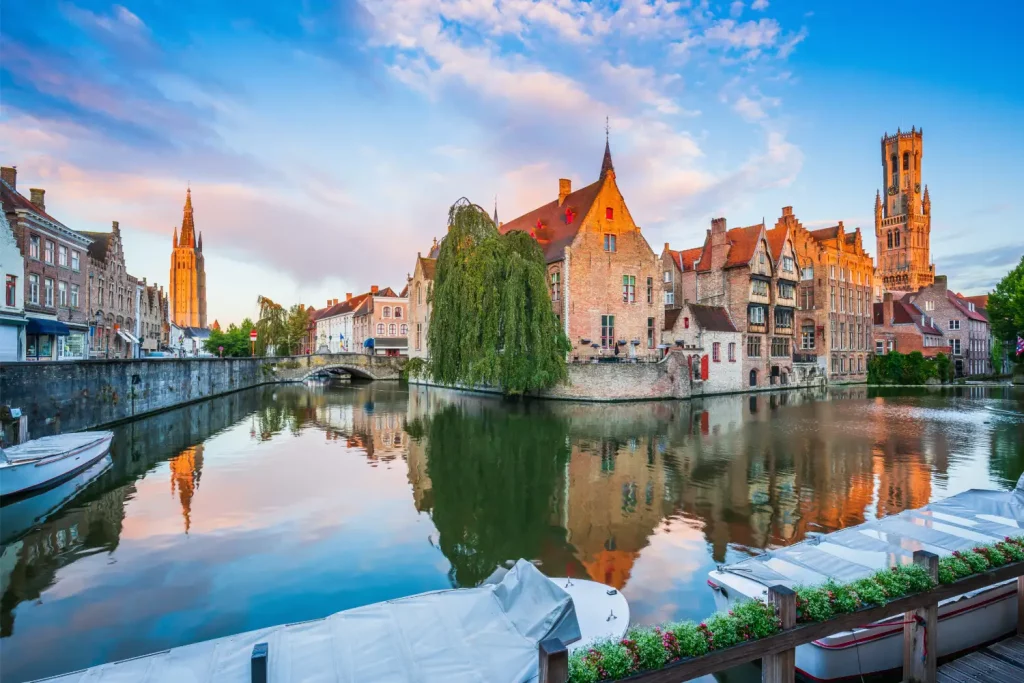 Diest
A market center of a busy farmed area, Diest is a small town that offers a pleasant experience to its visitors. This market town has plenty to offer, with a spectacular museum and a vibrant market square. 
In case you don't know, this small little town even has one of Europe's largest Beguinages which is also a UNESCO World Heritage Site. This amazing tourist site also has an outdoor swimming pool and a children's park. 
Some of the popular tourist sites in Diest are Begijnhof Diest, Citadel of Diest, Geboortehuis St-Jan Berchmans, Museum De Hofstadt, and Grote Markt. Along with that, you can also go for a signposted town walk. It is a 2.5 km walk where you can capture the sight of some of the top tourist sites. 
 There are plenty of places to eat and relish the local cuisine. Savour the fresh food along with some beer and get good value for your money.
Before You Leave for Antwerp
Before you set off on your way to Antwerp, there are a number of things you will need to get organised to ensure a smooth and enjoyable journey. These include what to pack, where to stay and what is the best insurance for your trip to Scotland. All of this is discussed in detail below.
How to Get to Antwerp
There are several ways to get to Antwerp, depending on your starting location and budget. Here are some options:
By plane: Antwerp has its own airport, Antwerp International Airport (ANR), which is located just 5 km from the city center. Several airlines, including Ryanair and TUI fly, operate flights to and from Antwerp. Alternatively, you can fly to Brussels Airport (BRU), which is about 45 km from Antwerp, and take a train or bus to Antwerp.
By train: Antwerp is well-connected by train to other major cities in Belgium and Europe. There are several high-speed trains that operate between Brussels and Antwerp, with a journey time of around 30 minutes. You can also take a train from Amsterdam, Paris, or Cologne to Antwerp.
By bus: There are several bus companies that operate services to and from Antwerp, including FlixBus and Eurolines. Buses are often a cheaper option than trains, but may take longer.
By car: If you're driving, Antwerp is easily accessible via several major highways. However, keep in mind that parking in the city center can be expensive and difficult to find.
Once you arrive in Antwerp, the city is easy to navigate on foot, by bike, or by public transport. The local transport company, De Lijn, operates trams and buses throughout the city.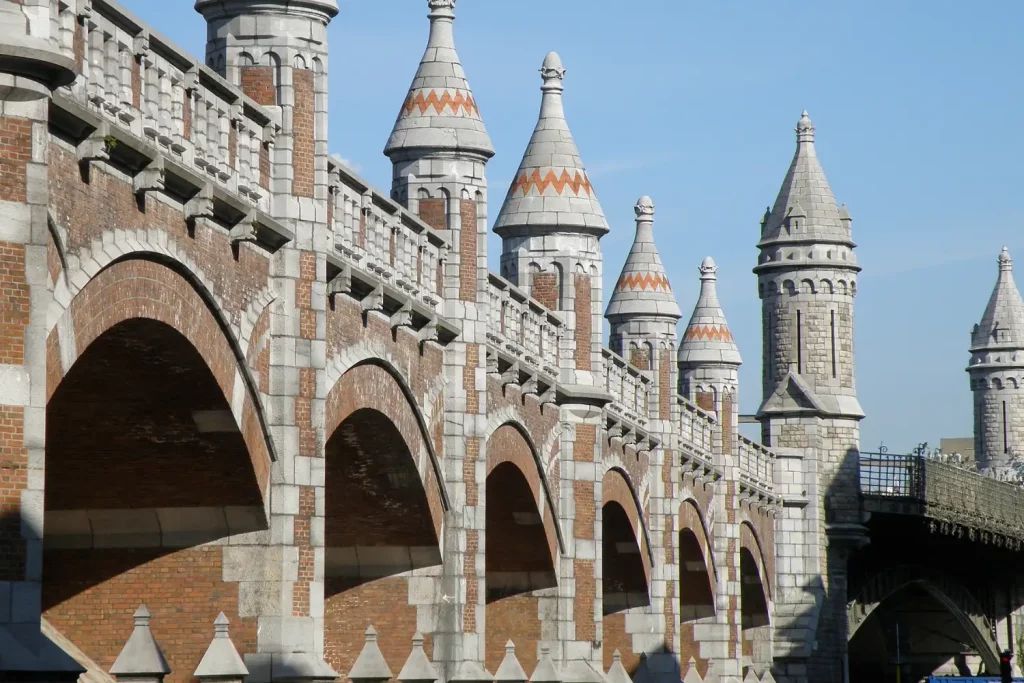 Where to Stay in Antwerp
There is a wide range of accommodations available in Antwerp, so you will not be short on options. Here are our top suggestions for the best places to stay in Antwerp for any budget.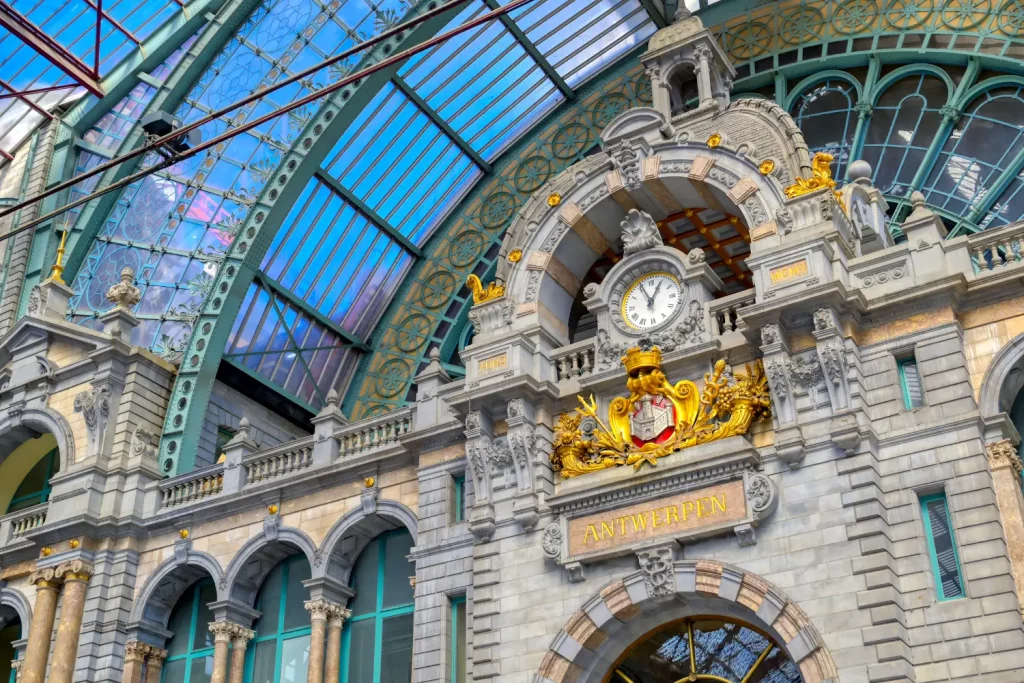 What to Pack for Your Trip to Belgium
Belgium is a country with a temperate climate, so it's best to pack clothes suitable for both warm and cool weather. Depending on the season, you may need to pack a waterproof jacket and comfortable walking shoes. For the summer months, pack lightweight clothing, sunscreen, and a hat. If you plan on visiting religious sites or formal events, bring modest clothing. Belgium is famous for its chocolate and beer, so you may want to leave some extra space in your luggage for souvenirs or gifts. Additionally, be sure to pack any necessary medication and your travel documents, including your passport and visa if required.
For our full list of items that we pack no matter where we go in the world, check out our full packing guides over here.
Given the beautiful sights and scenery that you are no doubt going to see around the Edinburgh, we highly recommend packing a good camera for your trip. If you want to read more about the cameras we use and why we love them, check out the link below.
You can read what else we keep in our camera bag over here.
What is the Best Travel Insurance for Belgium
I know travel insurance is the least enjoyable thing to purchase and look at when you're planning a trip, however, you wouldn't want to be without it in the event that something happened. Accidents can happen anywhere and the extortionate medical bills will ruin your trip if you are not covered.
To ensure you have a stress-free trip with no worries about potential medical bills, make sure you cover yourself when you travel. We can recommend using SafetyWing, a backpacker-friendly and cheap insurance company that provides good coverage and support. It is also nomad-friendly, unlike most other insurance companies, meaning you do not need to worry about being out of your home country for too long.
Get a quote for your travel insurance right here and get covered!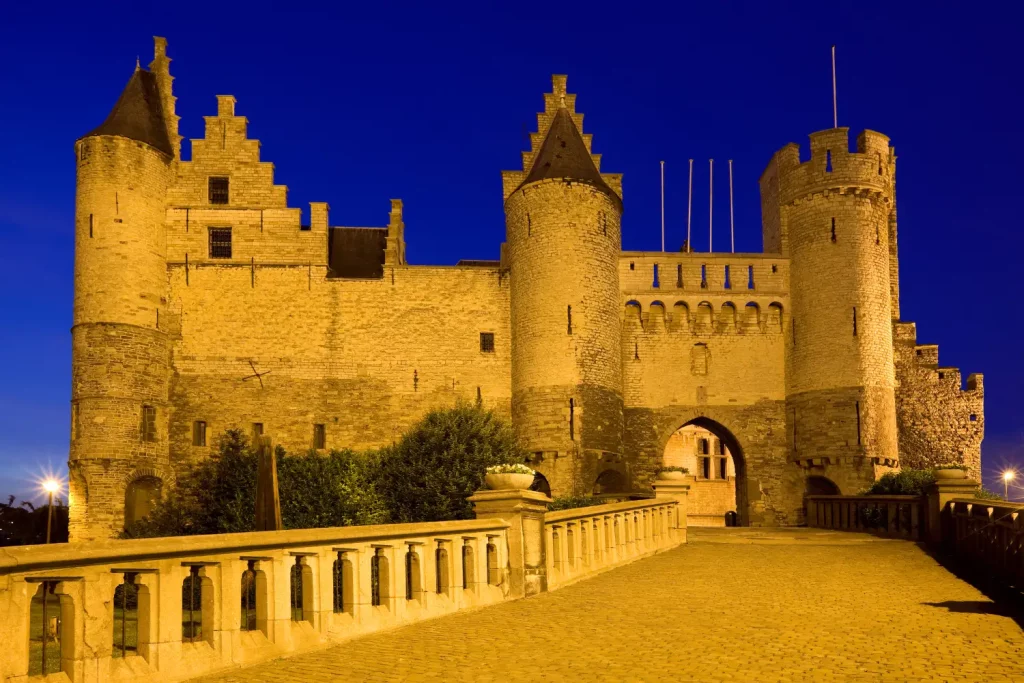 So there you have it, your complete guide to things to do in Antwerp in winter. If you are visiting this incredible city and have any other questions on what to expect, leave us a comment down below. We love to chat about this stuff! If you have already been, let us know how it was in the comments below! 
Also, remember to share this with your friends and family that you are going to share this amazing experience with. Sharing is caring and we want to ensure that everyone is fully prepared to maximise their experience completing this stunning walk.
If you are planning a Belgium trip soon then check out our other Belgium content right here. Come and find us on social media to see where we are currently exploring. Tag us in your photos from your stay and we will share them with the rest of our community of explorers and backpackers.
Read Now:
This article may contain affiliate links that provide us with a small income. For more information read our Affiliate page.
---
Pin it for later!