Ljubljana wasn't originally a city on our travel plans. We hadn't heard much about it and we were wanting to spend more time chilling by Lake Bled. This was a very happy accident, we absolutely fell in love with
Slovenia's
capital within moments of arriving. There are many
things to do in Ljublijana
making it a great place to visit for those travelling around Eastern Europe. Below are the reasons that we fell in love with Ljublijana.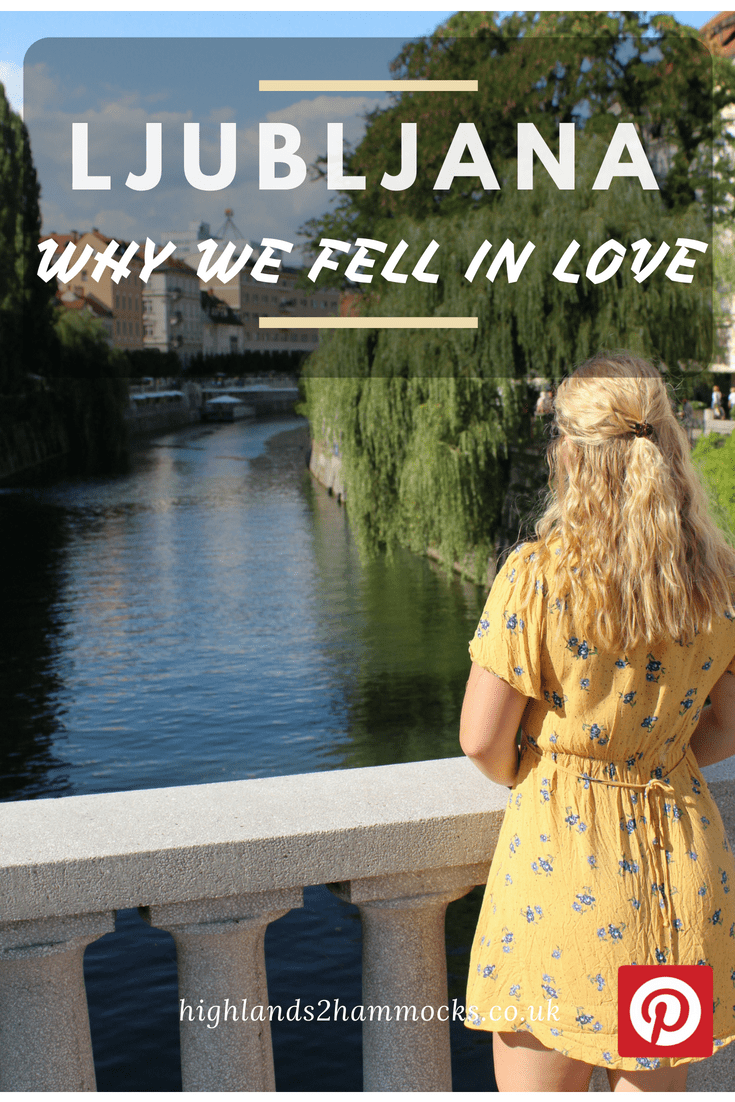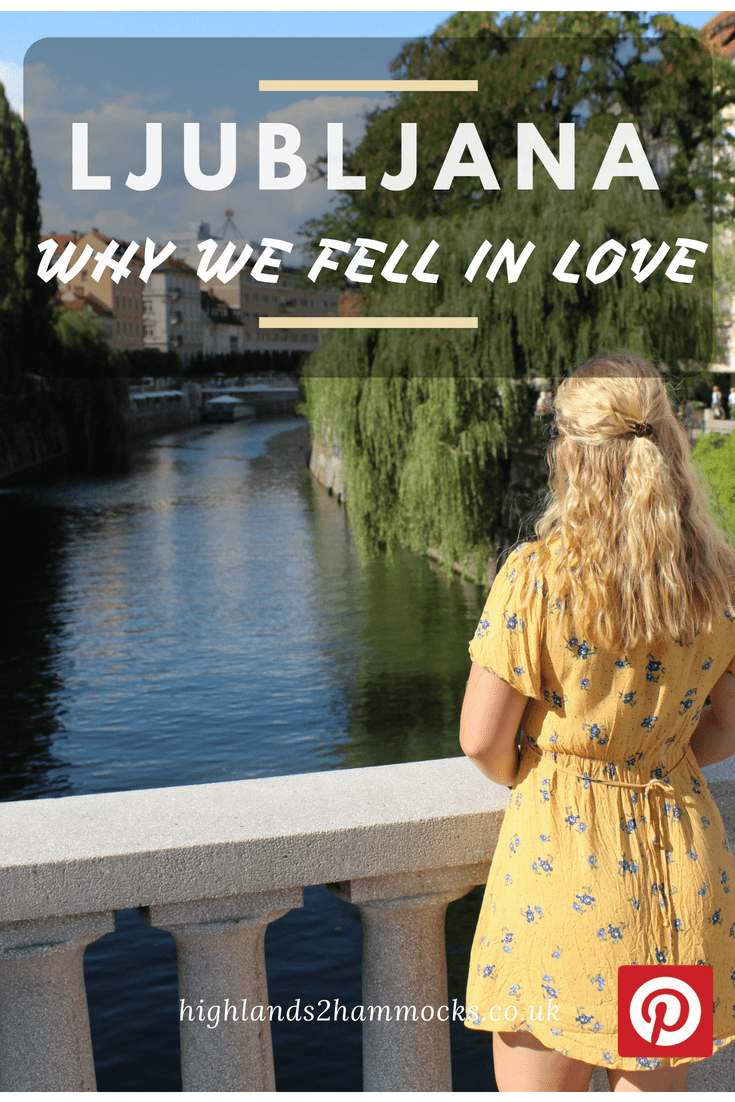 Ljubljana – Why We Fell in Love
The People
We were welcomed with open arms in Slovenia and this made us excited for the time we had to spend here. We extended our night in Ljublijana to two nights, giving us a more relaxed day of exploring without backpacks. English is commonly spoken in Slovenia, which helped us a lot as we had been even struggling to pronounce the city name properly!    
The Cleanliness
The cleanliness of the city was something that sparked to our attention almost immediately. We got a feel that the residents were proud of their town and cleaned up after themselves. This was helped by the number of bins along the streets and the regular emptying of these.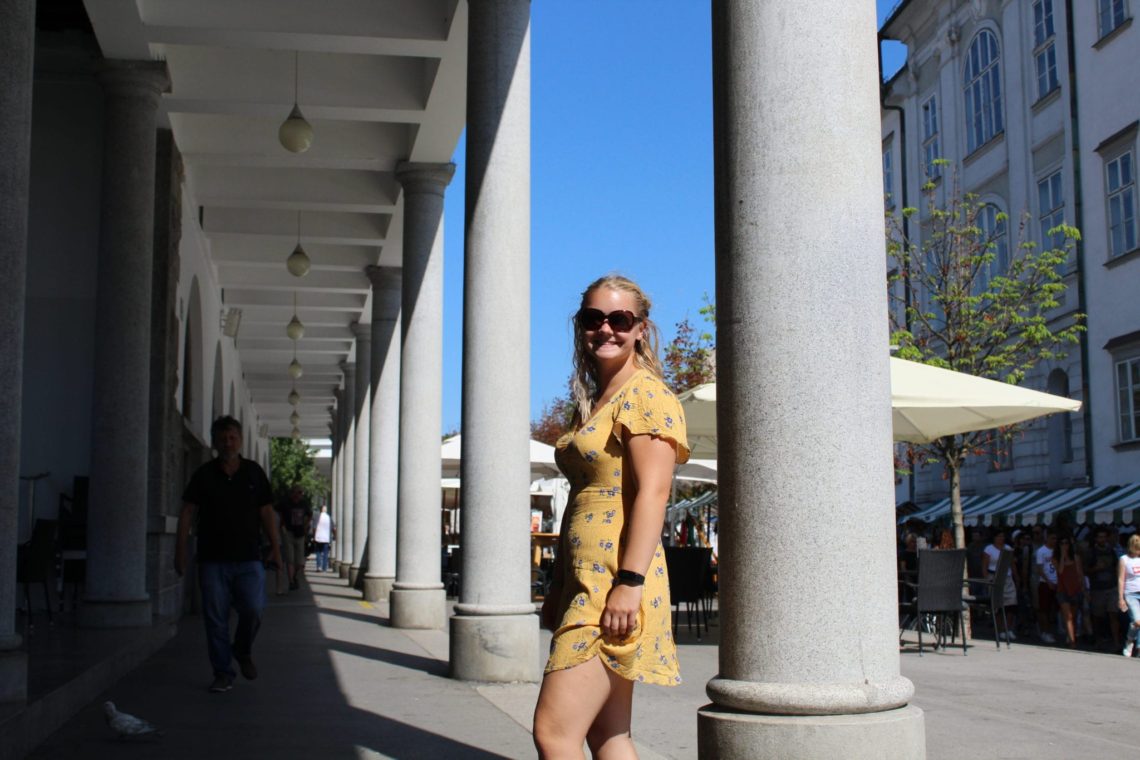 Recycling
So far on our Europe adventure, recycling has been something we haven't seen a huge amount of. Being conscious of the environment, this is something we look out for in cities and Ljubljana had just that. Lining many of the streets were recycling bins that were visibly being used by locals and tourists alike. Ljubljana is clearly far ahead of the curve compared to other European cities in this area when it comes to environmentally consciousness!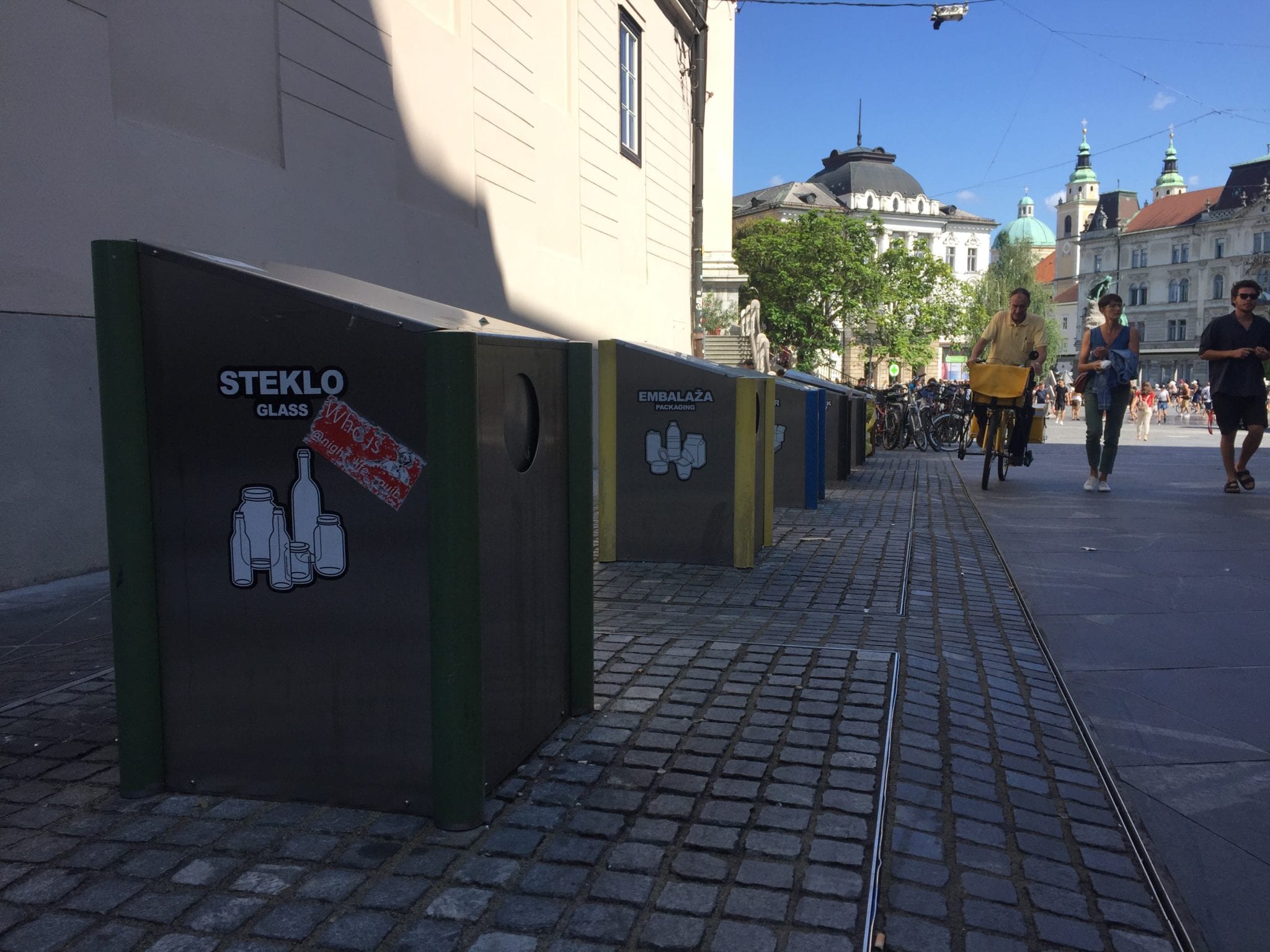 Atmosphere
For a capital city, we were expecting Ljubljana to be very busy. However, this small city had the perfect amount of atmosphere and at no point did it feel overcrowded.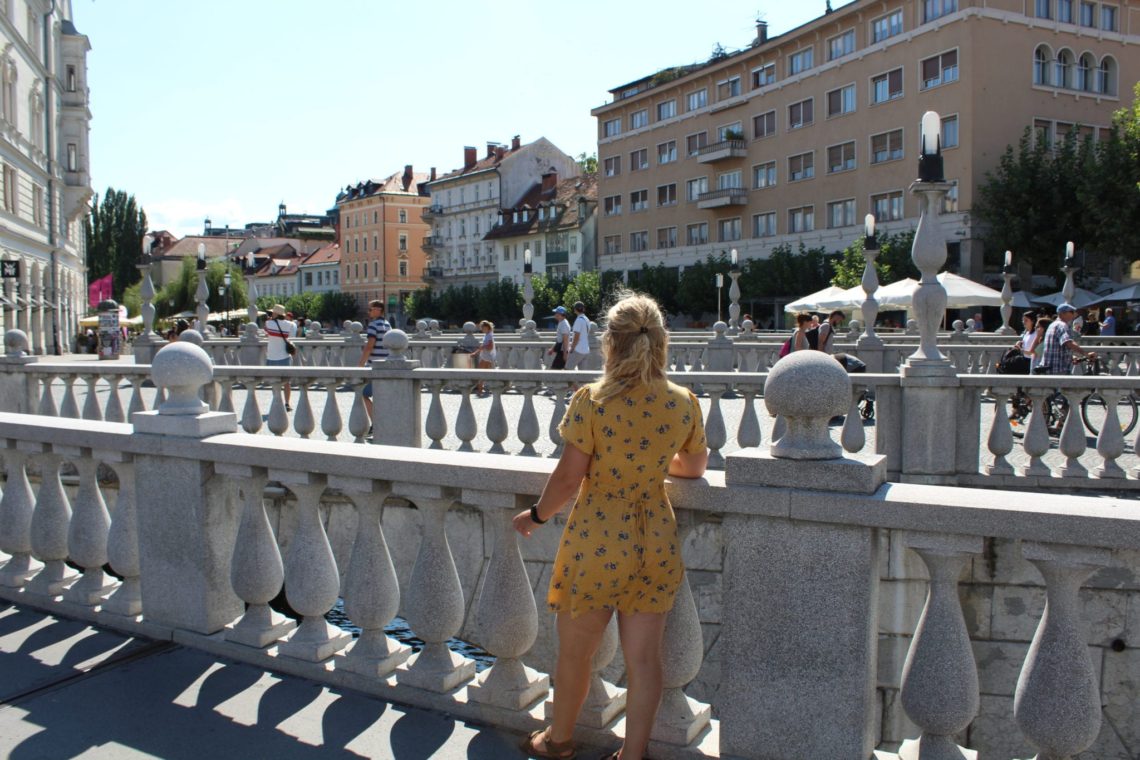 Cheap!
When visiting a capital city, you generally find things expensive right? Wrong! As a city, Ljubljana was very reasonably priced in all aspects of life. Upomn exploring the quaint city centre, we were able to find lunch for under 
€
10 for two people, ice cream for less than 
€2 each and breakfast for less than €15 for two people! Talk about bargains!
Cosy
Ljubljana is a small city which can be explored in a day. The beautiful architecture and bridges make it easy to find the city centre. It has a cosy feel to it and nothing is too far away.    
Free toilets
We loved this aspect of Ljubljana! Throughout Europe you are expected to use the toilet, which isn't exactly ideal when you're on a budget or when you don't have any cash! We were very impressed by the free toilet facilities in the city, clean and providing enough room for both disability access and baby change.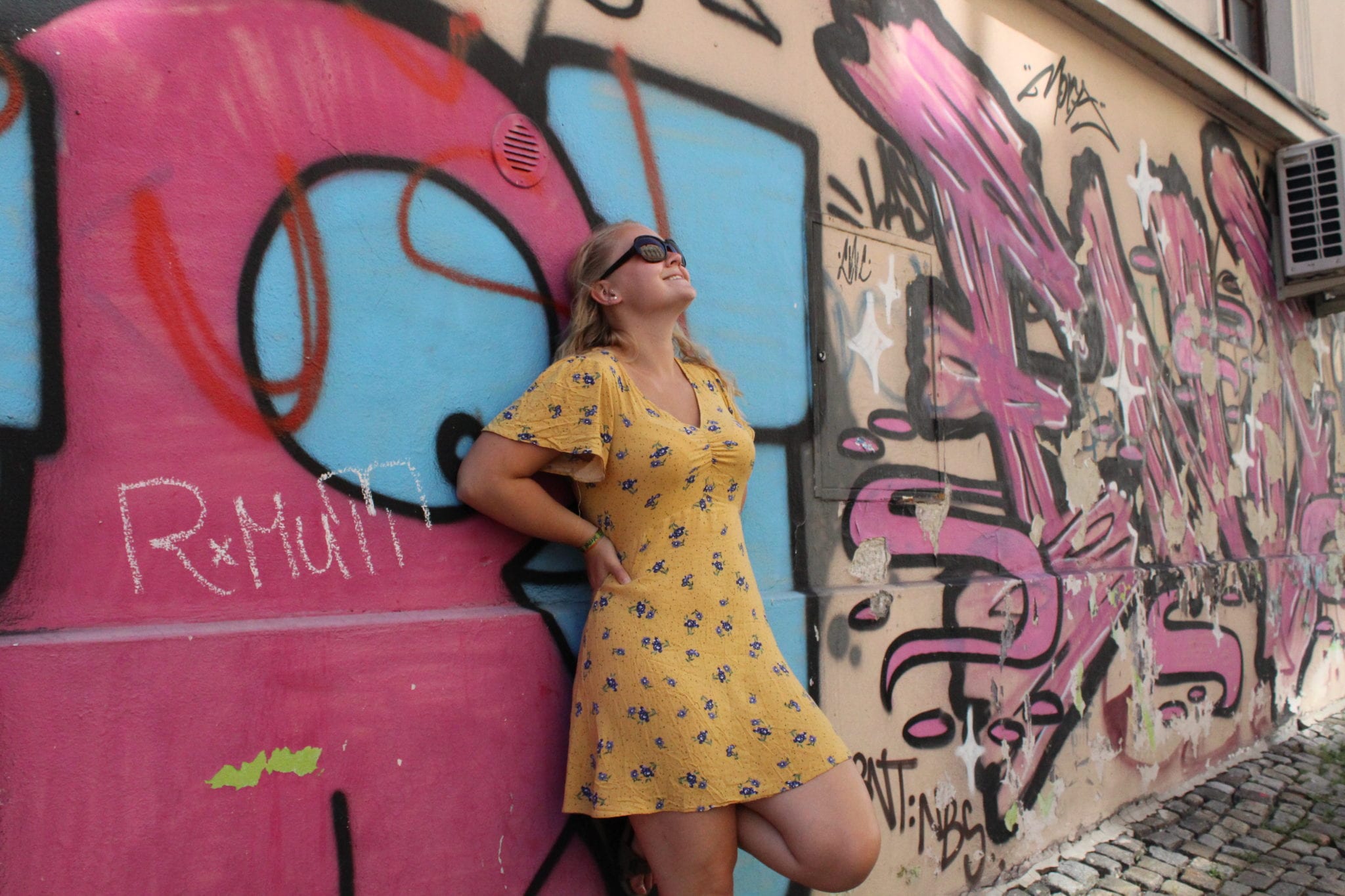 If you enjoyed this article, have a look at out other blogs on the stunning lands of
Slovenia
! Also keep up with our adventures by subscribing to our monthly newsletter for all our stories, best travel tips and even a cheeky discount!      
This article may contain affiliate links that provide us with a small income. For more information read our Affiliate page.
---
Pin it for later!