You're preparing to set off on a camping adventure, right? Not sure what to pack? We have got you covered, from the tent right down to the toilet paper, with our ultimate camping packing list. Having camped all throughout our childhood in tents, campervans, and caravans, the trend has continued into our adult years as we continue to pitch up as much as we can.
We have since taken a step up in the world of comfort and bought a campervan, named Roxy. You can read all about our pride and joy Roxy the Hiace campervan here and check out our packing list for a more luxurious type of camping in our glamping packing list.
In 2018, we spent more nights living out of our 3 man tent than we did living in a house. This experience has meant we have really nailed the packing list and necessities that come along with it, especially when you are travelling with the load on your back.
We have broken this down into sections for ease and have also included optional interests. If you want to save this list for later then make sure you pin our Pinterest image below to your Pinterest board and download our free PDF camping packing checklist so that you don't forget a thing.
Download a FREE packing checklist for your next camping adventure to ensure you don't forget anything important. Download it for FREE right here.
Pin this Image to Your Camping Pinterest Board for Later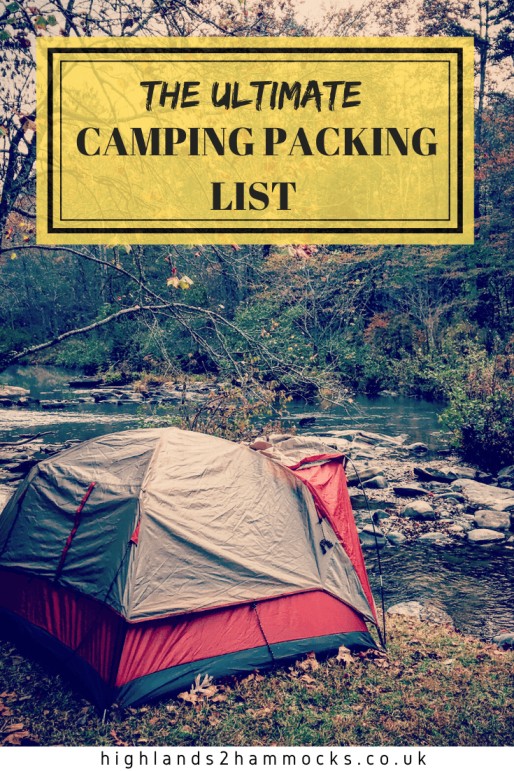 The Ultimate Camping Packing List
We have made this suitable for both those that are carrying the load on their back and those who will be driving. If you are hiking and camping then to start with you will want to make sure you have a good strong hiking bag about 60L. This should fit all of your gear and come with a waterproof cover to keep it all dry.
General Camping Equipment
The obvious equipment you will need to keep you comfortable and dry during your camping trip. Once you have these staples, camping becomes such a cheap holiday.
Tent (pegs and poles)
Roll mat
Inflatable pillow
Sleeping bag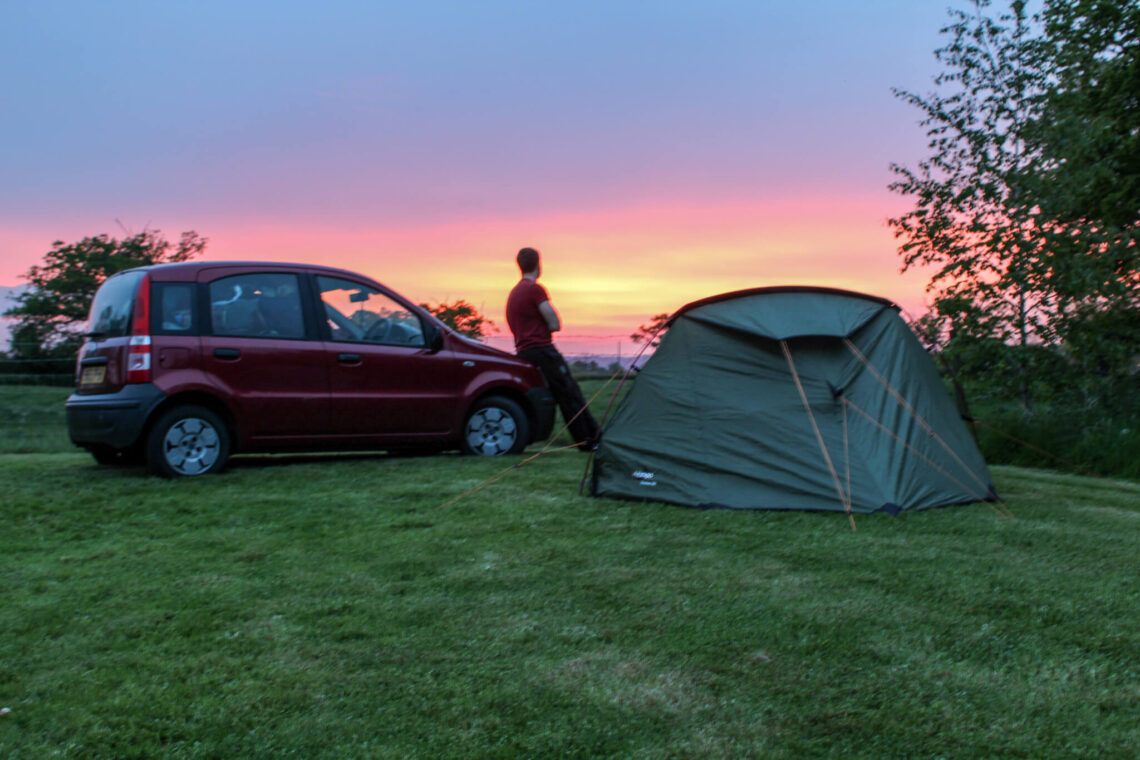 Cooking Equipment
Cooking equipment can mean carrying some extra weight and if you are moving around a lot, it can also lead to carrying around some spare food, however, we have found that bringing this equipment has made our trip so much easier and also saved us a lot of money.
Gas cooker ring and gas
Cutlery set
Sharp knife for chopping
Sponge
Micro-fibre dish towel
Washing up liquid
Pot
Check out the full list of our favourite camping recipes that are not only easy to make but also very nutritious! For all of your camping food inspiration, click here.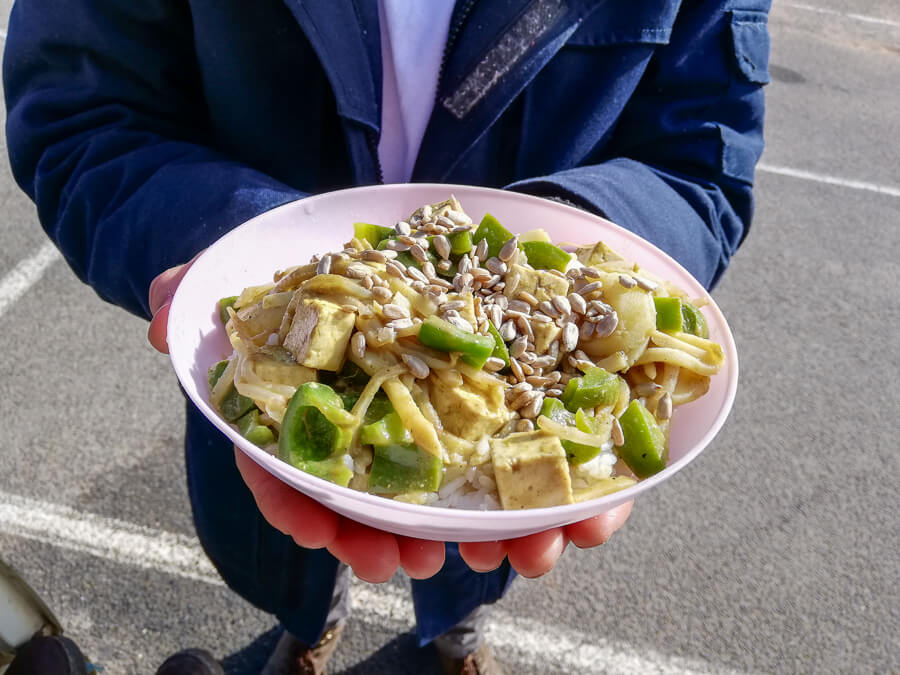 Toiletries
Keep your toiletries as eco-friendly and sustainable as possible by packing a bar of soap and a shampoo bar. If you haven't already, how about trying out a bamboo toothbrush for your trip!
Toilet paper
Hand Sanitiser
Soap and Shampoo
Toothbrush and Toothpaste
Suncream
Insect Repellent
Micro-fibre Towel
Clothing
With clothing, we basically go by the wash one wear one dry one and a spare rule. You can decide how many of each you need. This part will also depend on where you are camping, whether you need warm layers or fewer layers or walking boots or flip flops. Again, we will leave this part up to you.
Underwear
Socks
Warm layer (under armour or a long-sleeved top)
T-shirts and shirts
Comfortable trousers
Shoes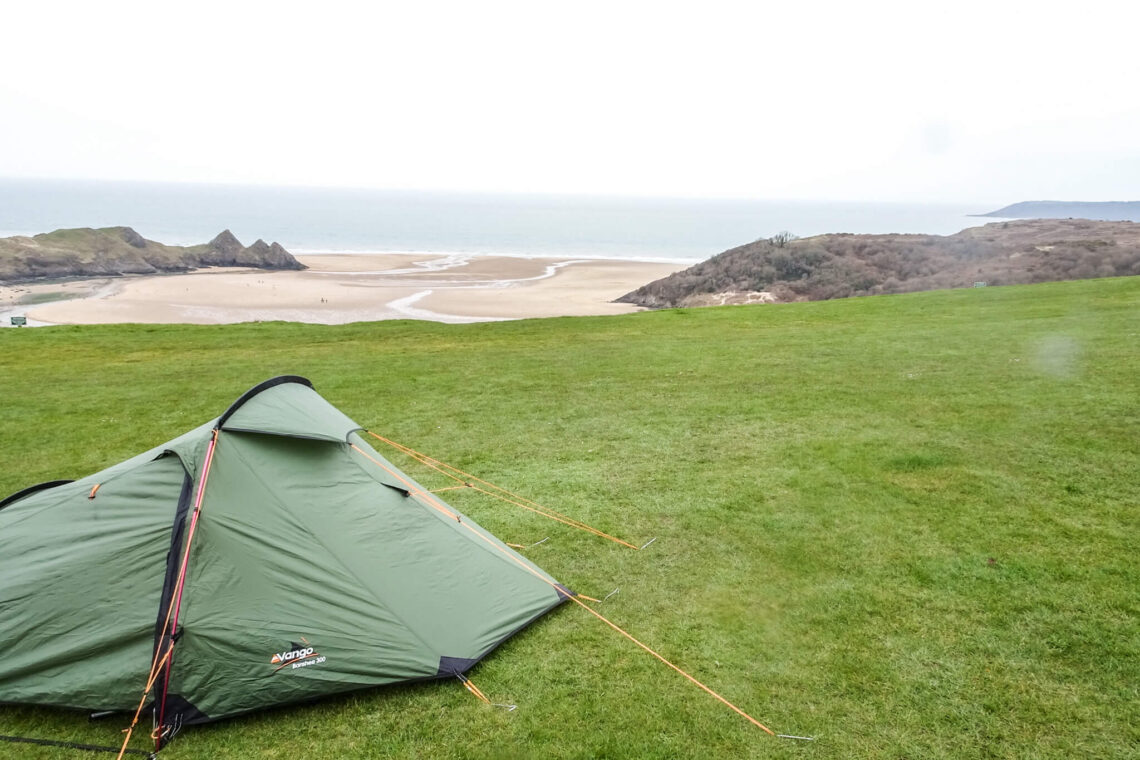 Personal Items
We have listed the essential personal items to pack for your camping trip below. Some of these are simply there to make your next adventure more comfortable.
Headtorch
First Aid Kit
Sunglasses
Headphones
Map and Compass
Insect net
Waterbottle
Duct Tape (you never know)
Rope for hanging up washing
Phone and Charger
Battery pack and Charger
Camera and Charger
Money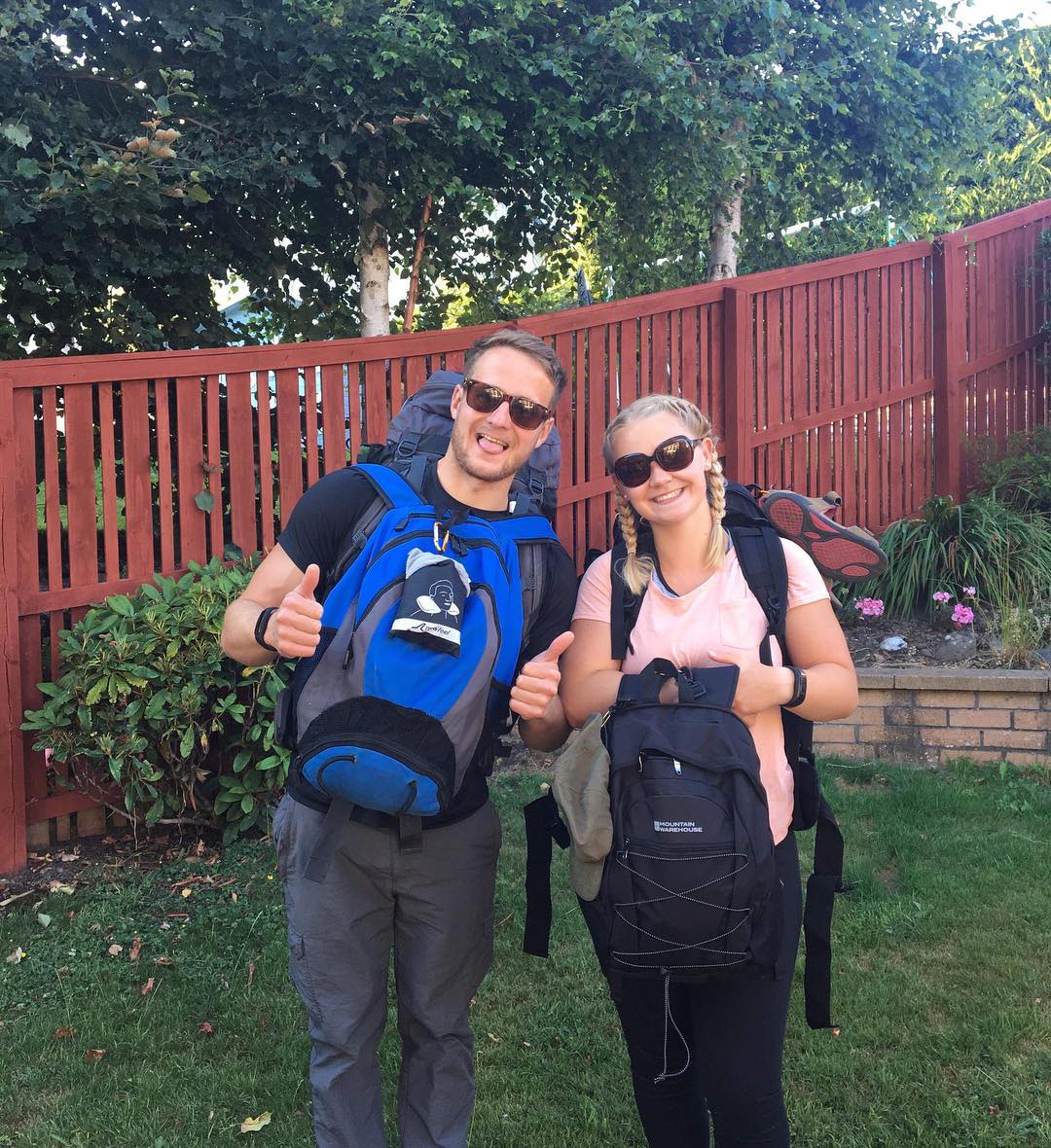 So there you have it, the ultimate camping packing list, complete with everything you will need for an unforgettable trip. If you have been camping yourself, let us know how you enjoyed it in the comments section below. What packing tips do you want to share? Is there anything that we forgot to mention? Where has been your favourite place to go camping? Let us know in the comments below.
If you enjoyed this article and are preparing for your own camping adventure, make sure you check out the rest of our Camping Tips and Guides over here. Remember, sharing is caring, so if you enjoyed this article then share it with your friends and family so they too can learn everything they need to a pack for a minimalistic camping trip.
If you used this guide to help you pack for your camping trip, let us know how you found it. You can catch up with us over on our social channels to see where we currently are, and tag us in your photos to show us you enjoying your own camping adventure for us to share it with the rest of our community!
Read Now:
This article may contain affiliate links that provide us with a small income. For more information read our Affiliate page.
---
Pin it to your Camping Pinterest Board for later!