Kearvaig Bothy, nestled in the heart of the Scottish Highlands, offers a serene, picturesque escape from the hustle and bustle of daily life. We hiked out the the Kearvaig Bothy in June 2023 and it was one of the best experiences of our lives.
This remote shelter sits overlooking a stunning white sand bay with crystal-clear waters and is surrounded by rugged cliffs.  In this comprehensive guide, we will explore the Kearvaig Bothy, its surroundings, and how to make the most of your visit.
No time to read now? No problem, save a pin to your Pinterest board for later!
A Guide to Visiting Kearvaig Bothy
Where to Stay in Durness
Where is Kearvaig Bothy
How to get to Kearvaig Bothy
The Cape Wrath Lighthouse
The Cape Wrath Trail
What to Expect at a Bothy
The Remote Nature of Kearvaig Bothy
Packing Essentials for a Bothy Stay
Wildlife Encounters
Water and Food Supplies
Leave no Trace and Wild Camping Guidelines

Before you leave for the North Coast 500
Where is Kearvaig Bothy?
Kearvaig Bothy is situated in the far northwest corner of Scotland, near the Cape Wrath Lighthouse, which stands proudly on the most northwesterly point of the British mainland. The bothy is located in the Sutherland county, surrounded by dramatic cliffs and unspoiled landscapes. If you are travelling the North Coast 500 road trip, you may be able to squeeze a visit in here on your NC500 itinerary.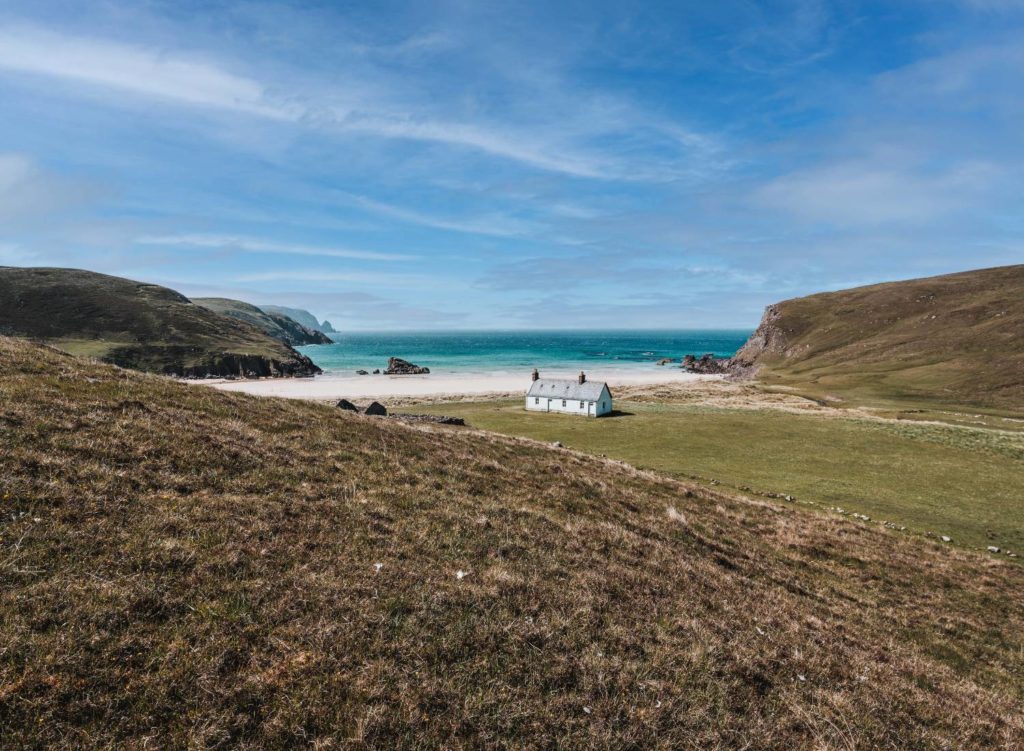 How to get to Kearvaig Bothy 
On the north west coast of Scotland, just west from Durness you will find East Keodale Pier. The Cape Wrath Ferry runs on an extremely relaxed schedule and takes around 5 minutes to cross.
From the ferry drop-off point, it is approximately an 8-mile walk to Kearvaig Bothy and a further 3 miles to Cape Wrath Lighthouse. The walk to the bothy is mostly on a bumpy road, while the walk to the lighthouse involves navigating rough terrain and steep cliffs.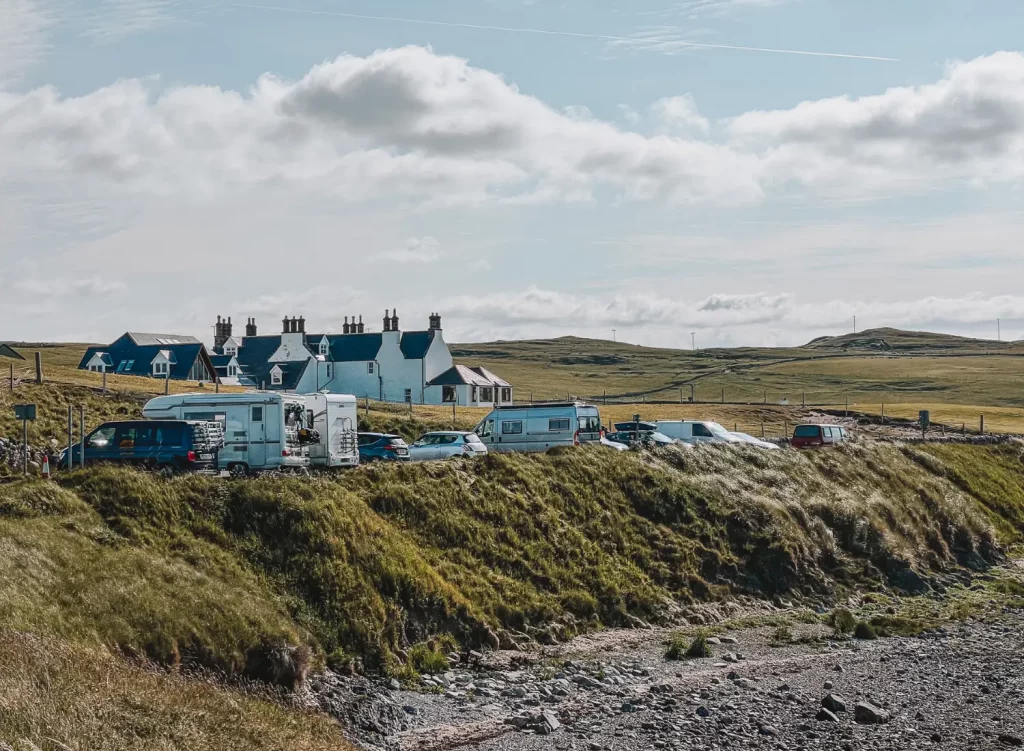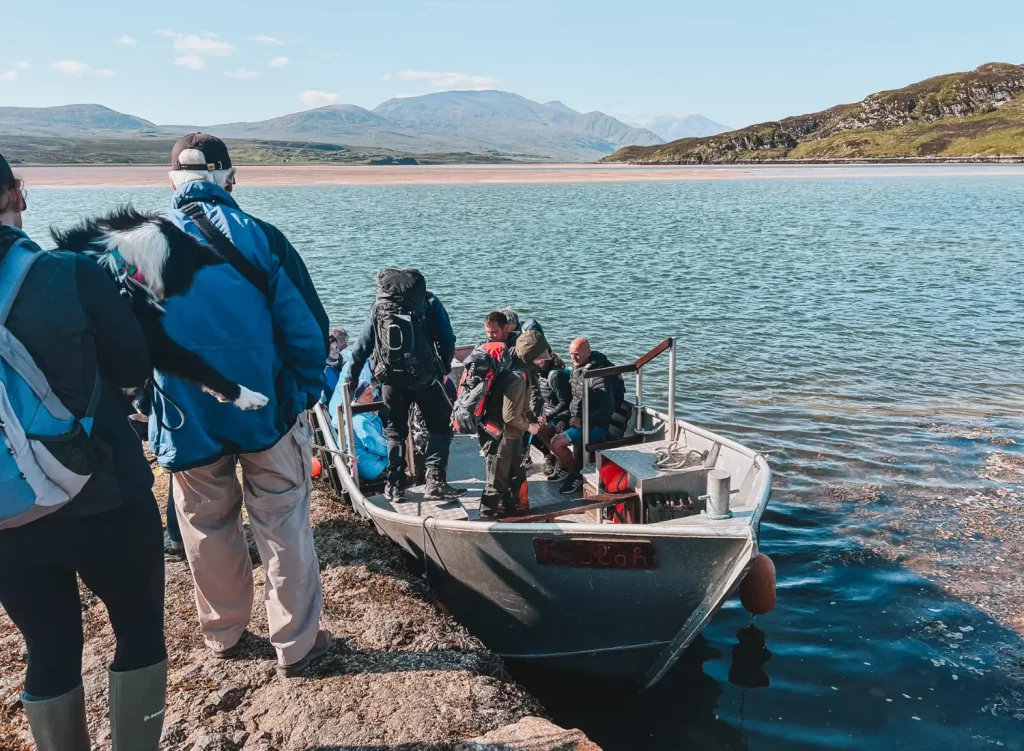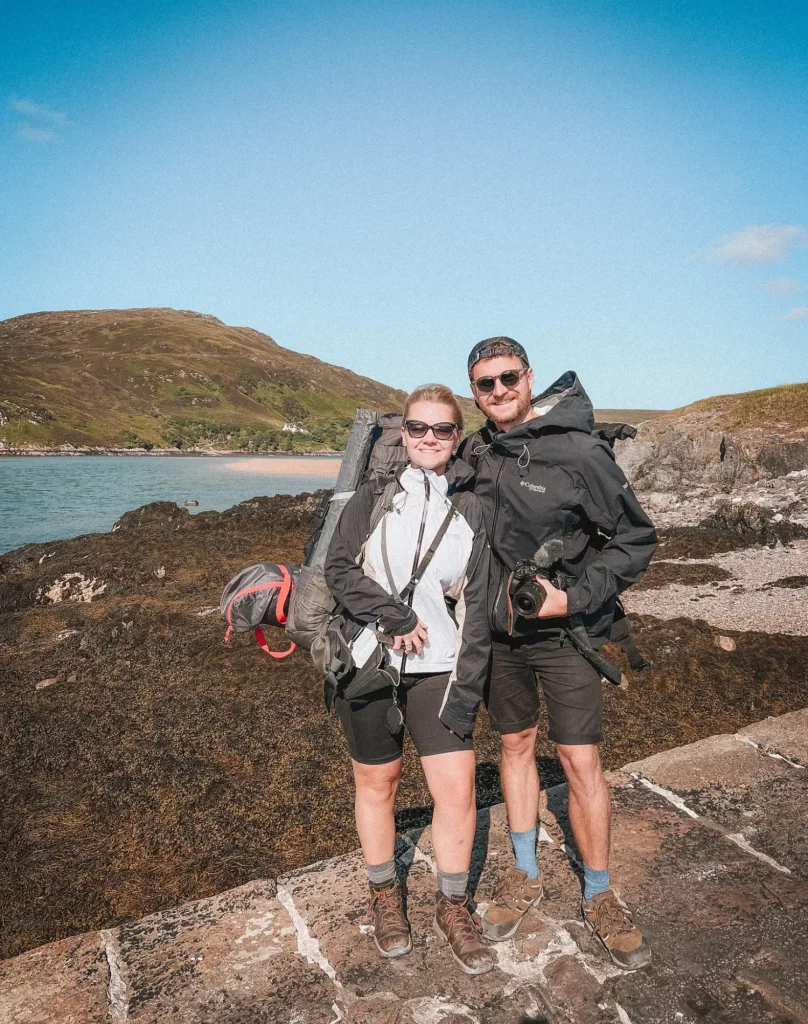 The Cape Wrath Lighthouse
The Cape Wrath Lighthouse, built in 1828 by Robert Stevenson, is an iconic landmark that has guided ships safely through the treacherous waters for almost two centuries. The lighthouse is still operational today and is maintained by the Northern Lighthouse Board. Visitors to the area can explore the lighthouse and its surrounding buildings, which include a small cafe, a visitor centre, and a few old military installations.
We walked from Kearvaig Bothy to the Lighthouse which was around 16km return along a stony road.The cafe at the lighthouse is small and basic but we couldn't wait for a cold drink and a snack at the half way point of our walk.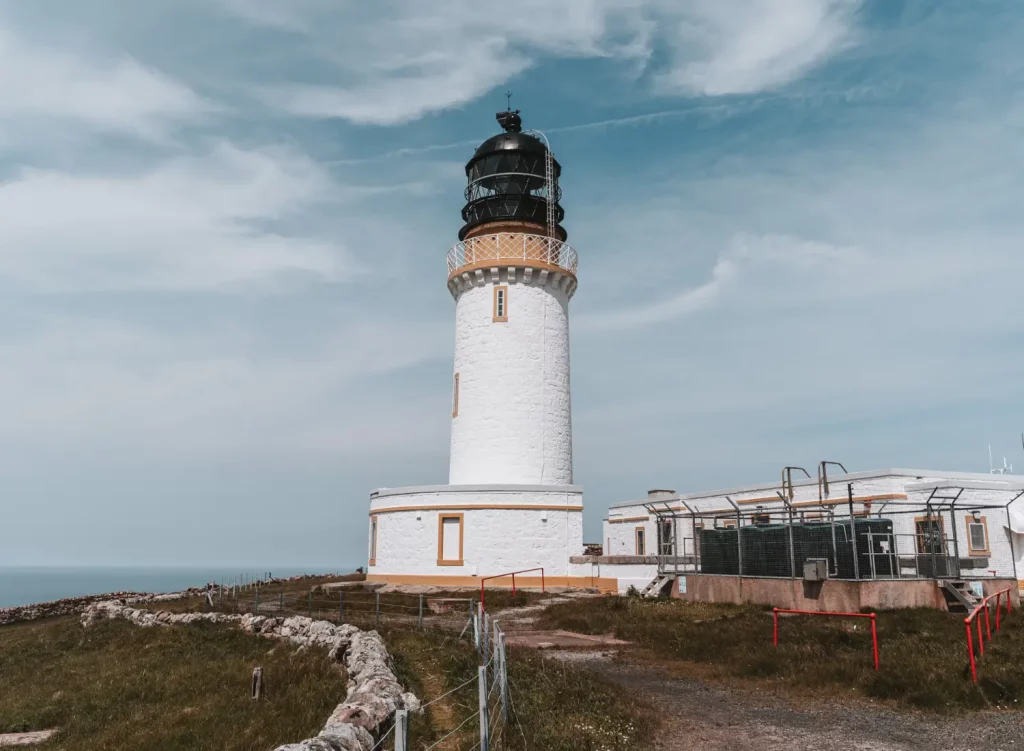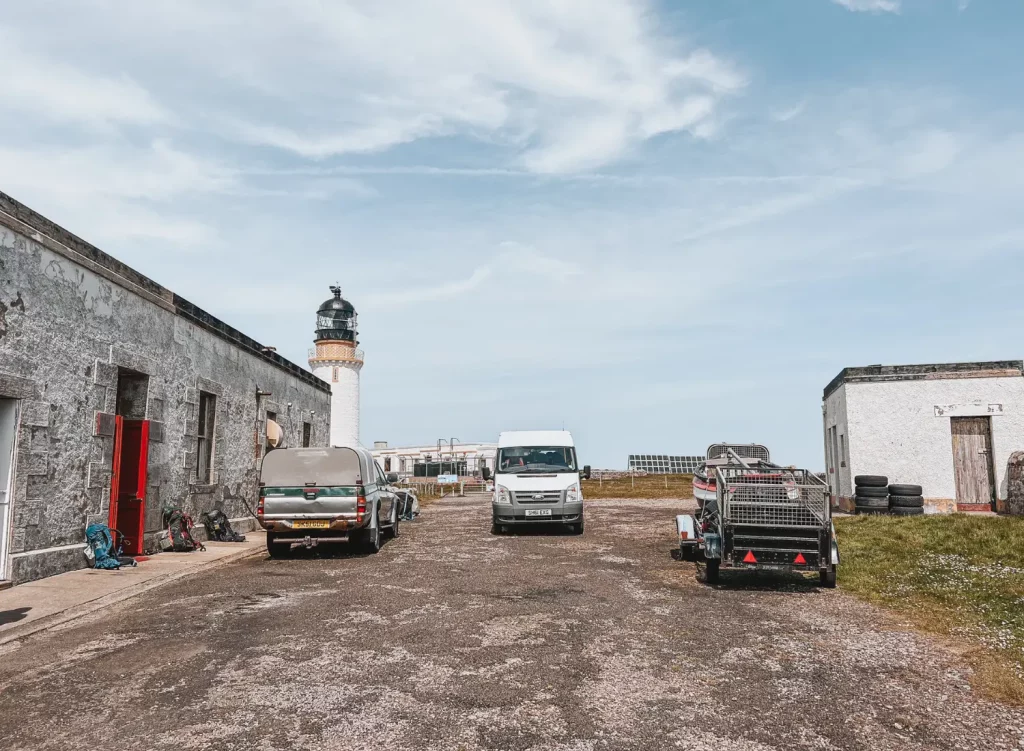 The Cape Wrath Trail

The Cape Wrath Trail is an unofficial long-distance walking route that stretches for approximately 230 miles from Fort William to Cape Wrath. This challenging trail takes hikers through some of the most remote and wild landscapes in the Scottish Highlands, with stunning scenery and a sense of true wilderness. The trail is not waymarked and requires advanced navigation skills, making it suitable for experienced walkers only.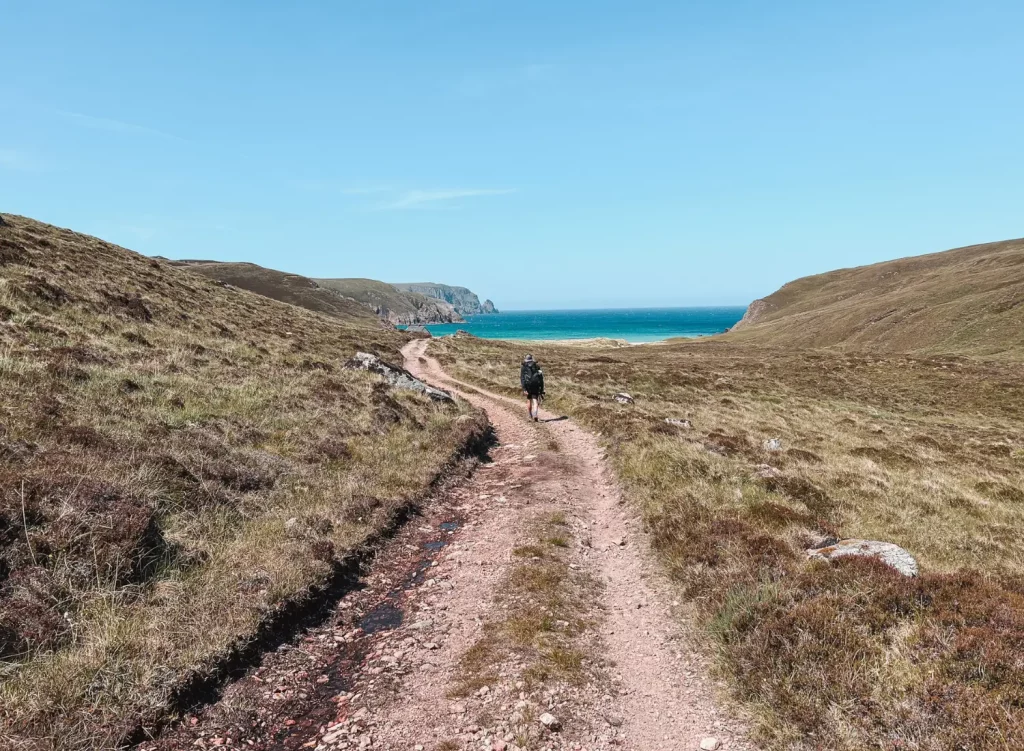 What to Expect at a Bothy
Bothies are basic shelters that offer a roof over your head and a place to sleep for the night. They usually have a fireplace or stove, but no running water, electricity, or toilet facilities. Be prepared to share the bothy with other walkers and should always carry a tent as a backup in case the bothy is full.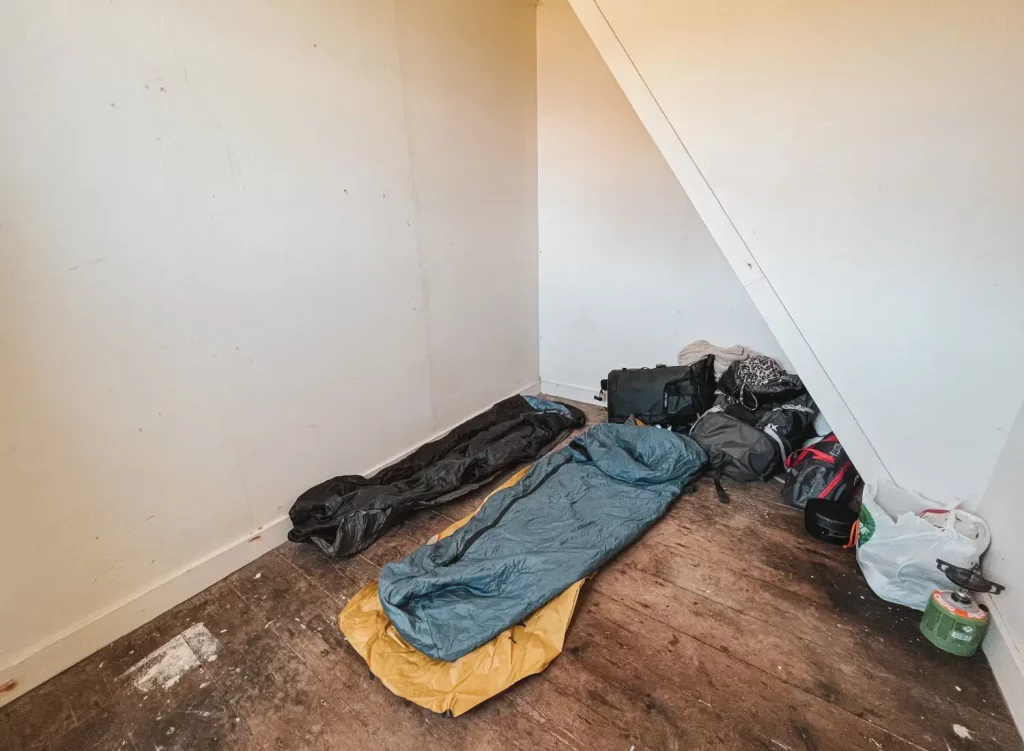 The Remote Nature of Kearvaig Bothy
Kearvaig Bothy is one of the most remote bothies in Scotland, with no mobile phone signal and limited access. The bothy is sometimes closed off due to Ministry of Defence (MoD) operations, so it's essential to check for any restrictions before planning your visit.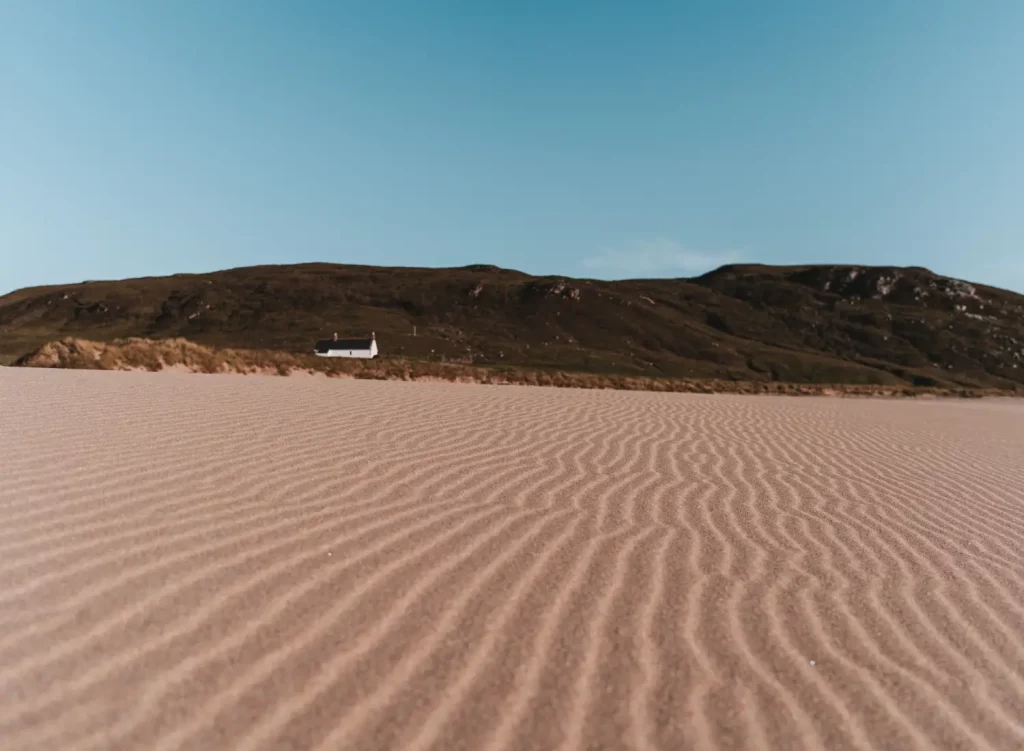 DON'T FORGET
Your trip to Scotland will be a lot more comfortable with a midge net and midge spray. These little biting bugs can be enough to ruin a trip if you don't have the equipment to protect yourself from them. A repelling candle can also be helpful if you are sitting oustide.
Packing Essentials for a Bothy Stay
When staying at a bothy, it's crucial to pack the following items. We have also added links to our recommendations. 
Preparing for All Weather Conditions

The weather in the Scottish Highlands can be unpredictable, so it's essential to pack for all possible conditions, including rain, wind, and cold temperatures. Waterproof clothing, warm layers, and sturdy walking boots are all must-haves for a comfortable and enjoyable experience.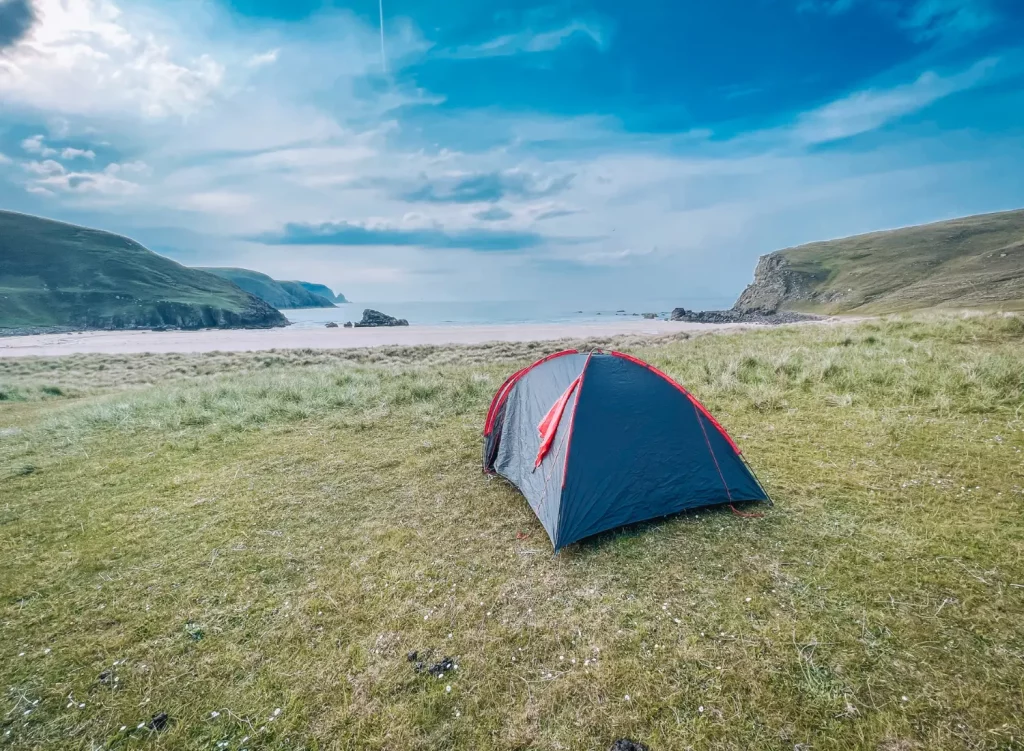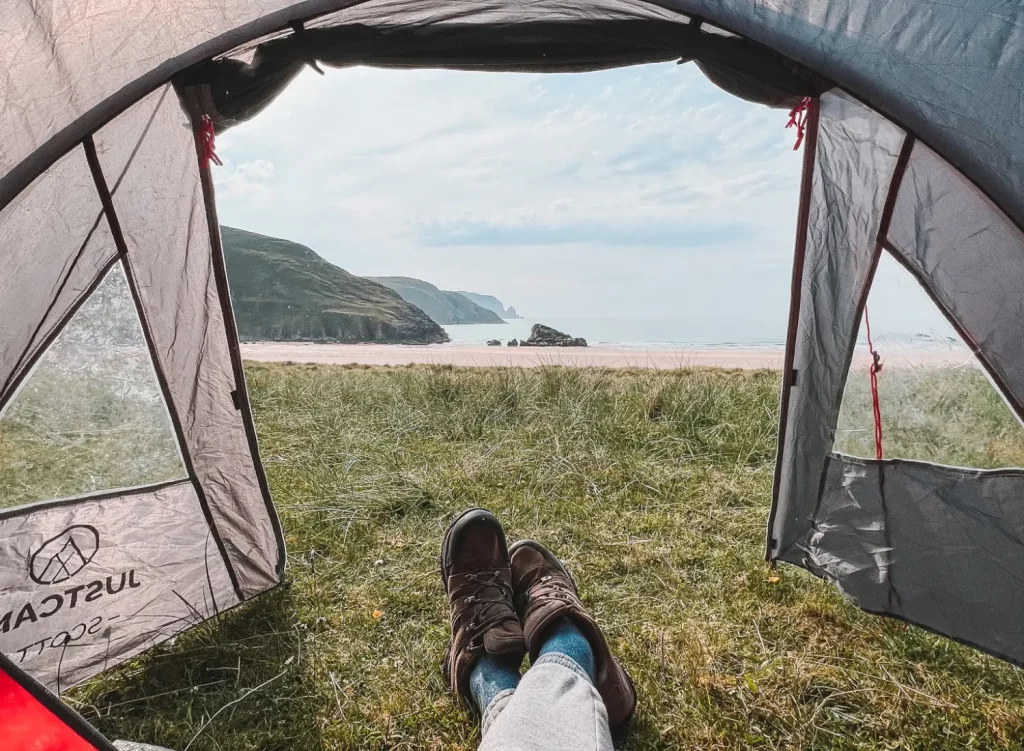 Wildlife Encounters
Deer often surround Kearvaig Bothy at night, providing a unique opportunity to observe these majestic creatures up close. However, unlike in other areas of Scotland, the deer here are not used to humans and will run away at the slightest movement. The area is also home to ticks and midges, so it's essential to take precautions to protect yourself from bites.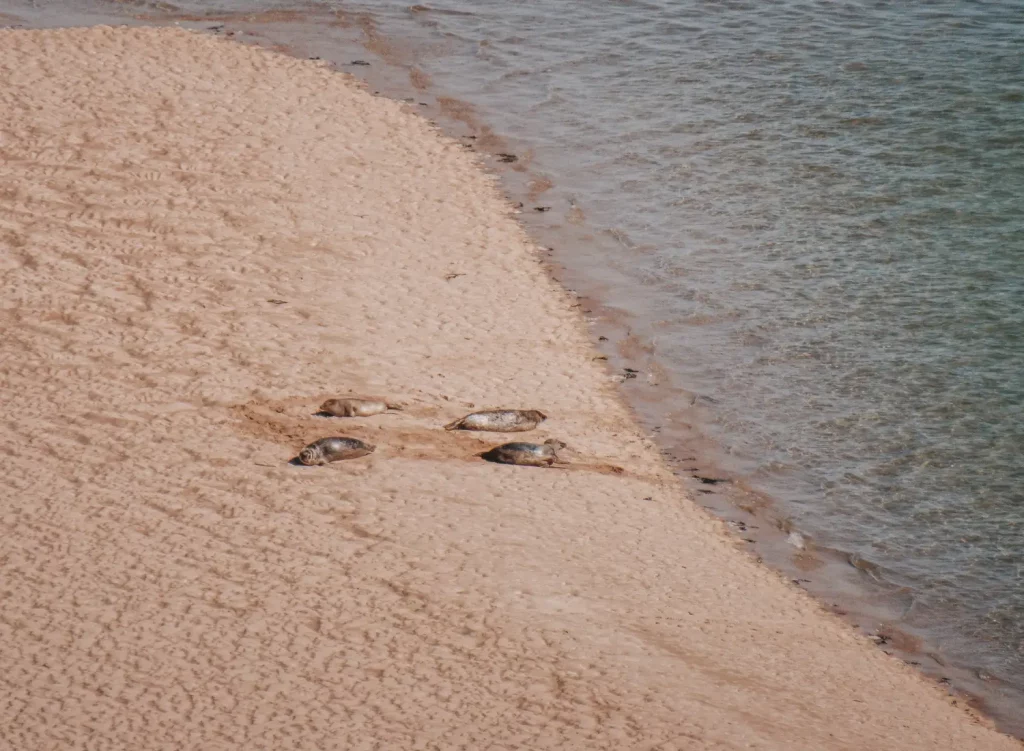 Water and Food Supplies
There is a stream near Kearvaig Bothy where you can collect water. Remember to collect your water upstream and wash downstream. Make sure to pack plenty of food, as there are no shops or facilities nearby.
Leave No Trace and Wild Camping Guidelines
When staying at a bothy or wild camping in the area, it's crucial to follow the Leave No Trace principles:
Dispose of waste properly, including digging a small hole for toilet use at least 30 meters from water sources.
If you need to have a campfire, make sure it is raised so it doesn't burn the grass
Respect wildlife, your surroundings and others using the bothy
Leave the bothy and the surrounding area as you found it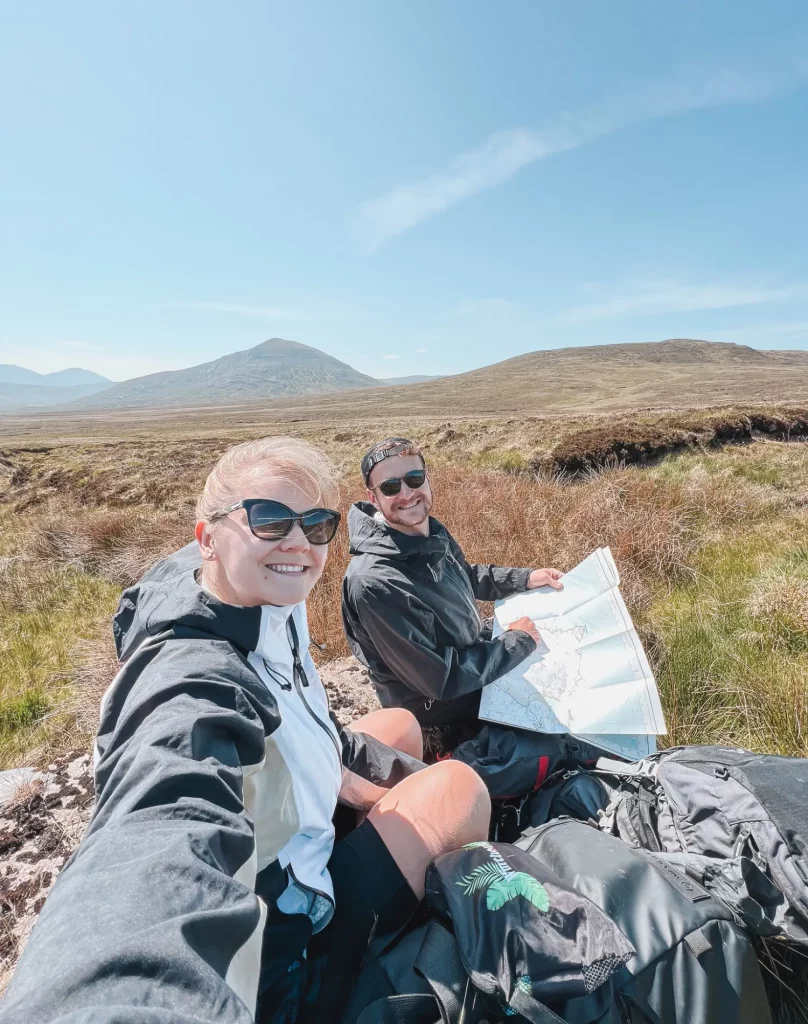 Before You Leave on the North Coast 500
Before you head off on your trip around the NC500, there are certain things you will need to get organised to ensure a smooth trip. These include how to get around the route, including being aware of single track roads, etc., what to pack for Scotland, where to stay along the route and what travel insurance to book.
How Do I Get Around?
Given the remote location of the NC500 and the majority of the sights along the route, the best way to get around this road trip is by driving. There are of course other methods that are still popular, such as cycling and hiking, however, if you have a short amount of time on the route, neither of these are very suitable.
As for public transport, the use around the NC500 is understandably difficult due to how remote each location is, however, with the increasing problem of congestion along the route, this is a good option to research if you have time. If it is something that interests you, you can read a public formed itinerary of how to get around the NC500 by public transport over here.
If you are looking to rent a cosy, reliable and luxurious campervan for your trip along the NC500, we recommend hiring through Spaceships
Browse the full range of vehicles on offer at Spaceships over here.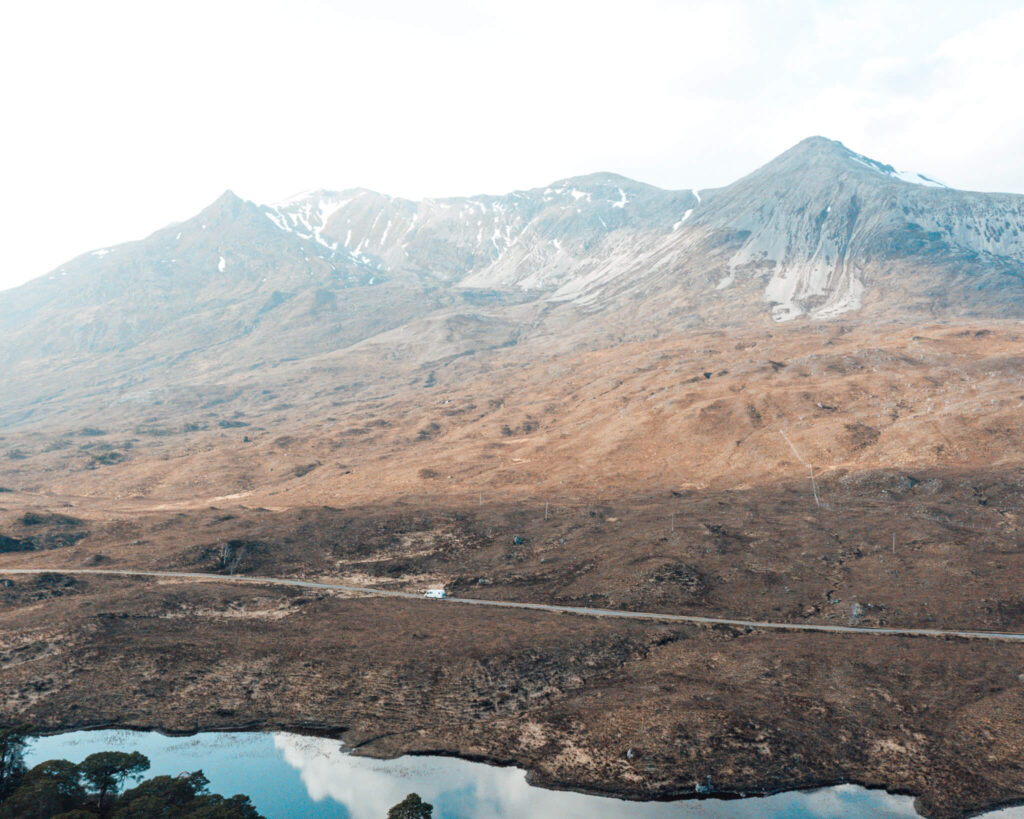 Where to Stay on the NC500
There is a wide range of accommodations around the NC500 route, so you will not be short on options. Depending on how long you are spending in each area will depend on how long you spend in that location. It is worth bearing in mind that some accommodations will require you to stay a minimum number of nights so it is worth researching this when you are planning your North Coast 500 itinerary.
Our new book North Coast 500 Where to Eat and Stay shares the best places to eat and stay around the NC500 and includes whether places are dog friendly, accessible, have wifi and EVC ad whether they cater to dietry requirements.
The remoteness in the highlands of Scotland will leave you with little choice of accommodation in each location along the NC500, however, there are still enough options to choose from to ensure a comfortable trip. These are mostly in the shape of B&Bs, Airbnbs, converted cottages and other quirky accommodations.
Depending on how adventurous you are, there may be more accommodation choices than just the above, often with an even better view. Caravan and camping sites are abundant along the NC500, drawing camping enthusiasts from all over the world. For some of the most spectacular bedside scenery along the North Coast 500, we recommend packing a tent and getting in touch with nature for the week.
As we travelled along the North Coast 500, camped in our trusty Vango tent on a mixture of campsites and wild sites. Wild camping is a fantastic way to enjoy the beauty of the highlands, however, it must be done respectfully. Read our full guide to Wild Camping if you wish to give it a go so you know everything you need to for a comfortable and sustainable trip.
What Should I Pack?
When it comes to packing for a trip to Scotland there is one item of clothing that you are going to need all year round: a waterproof. It rains in Scotland on average 250 days a year, meaning that during your 5-day Heart 200 road trip you will probably experience at least a drizzle of rain. Due to this, the number one item on any Scotland packing list is a good waterproof jacket.
As for the rest of the year, the temperature in Scotland and the central heartlands is reasonably mild for most of the year. During the winter months, you will most likely experience snow, however, temperatures usually sit around freezing, so it is not too cold. For your reference, the average temperatures in Scotland are listed below during each season.
Spring (March, April, May) – 5-10 degrees C
Summer (June, July, August) – 15 degrees C
Autumn (September, October, November) – 5-10 degrees C
Winter (December, January, February) – 0-5 degrees C
As you can see, the weather never really gets above the teens, with anything over 25 degrees C considered a heatwave. The best way to pack for your trip to the highlands is with layers that can be added and removed as you need them. You will definitely need a hat and gloves during the colder months and will most likely need sunscreen to protect you on the long days in the open.
We would also recommend taking our NC500 guidebooks with you on your journey. This will help you plan your itinerary and ensure that you don't miss out on any of the best places to go on the NC500. Our Destination NC500 guidebook is well paired with NC500 Where to Eat and Stay and you can buy the combo here.
For our full list of items that we pack no matter where we go in the world, check out our full packing guides over here.
Given the beautiful sights and scenery that you are no doubt going to see around Scotland, we highly recommend packing a good camera for your trip. If you want to read more about the cameras we use and why we love them, check out the link below.
You can read what else we keep in our camera bag over here.
Photography Equipment
What is the Best Travel Insurance for the North Coast 500
I know travel insurance is the least enjoyable thing to purchase and look at when you're planning a trip, however, you wouldn't want to be without it in the event that something happened. Accidents can happen anywhere and the extortionate medical bills will ruin your trip if you are not covered.
To ensure you have a stress-free trip with no worries about potential medical bills, make sure you cover yourself when you travel. We can recommend using SafetyWing, a backpacker-friendly and cheap insurance company that provides good coverage and support. It is also nomad-friendly, unlike most other insurance companies, meaning you do not need to worry about being out of your home country for too long.
Get a quote for your travel insurance right here and get covered!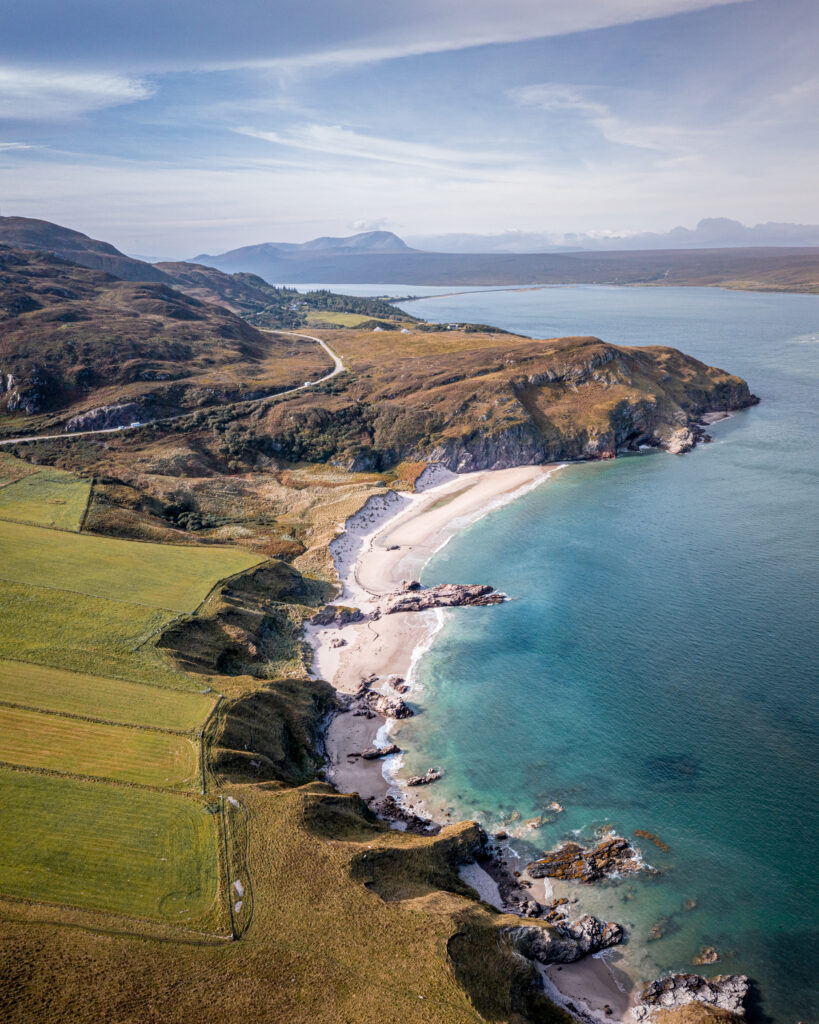 So there you have it,a guide to visiting the Kearvaig Bothy on Cape Wrath. Have you been to this incredible place before? Let us know in the comments below.
As always, sharing is caring so make sure to share this guide with your family and friends and inspire them to head off on their own North Coast 500 adventure. If you are planning the trip for yourself, make sure you have a look at the rest of our Scotland content for more inspiration to our beautiful home country.
When you set off on your own adventure, be sure to tag us in your photos on Instagram and we will share them with the rest of our community. In the meantime, why not follow us over there to see what we are currently up to and keep up with us on our Instagram Stories.
Now Read:
This article may contain affiliate links that provide us with a small income. For more information read our Affiliate page.
---
Pin it for later!