Growing up as very outdoorsy people, both Gemma and I have a huge passion for camping, hiking and all other outdoor activities. Camping opens up endless possibilities of budget travel not only in Scotland, but across the entire world. We love to share these experiences and this enthusiasm with as many people as possible, in order to inspire and encourage everyone to try it.
In the past year, we have spent 5 months living out of a tent in Europe and now we are living full-time van-life in Australia, free camping and saving money by doing so. We have compiled a list of all of our wild camping essentials and equipment list that we follow when we are out in the wilderness.
This is your ultimate guide to the Wild Camping Essentials, including why you should choose wild camping, what to pack for wild camping, what the best practices for wild camping are and other wild camping tips.
Download a FREE packing checklist for your next camping adventure to ensure you don't forget anything important. Download it for FREE right here.
Wild Camping Essentials – A Complete Guide to Wild Camping
One of Scotland's greatest charms is the Right to Roam law, allowing all persons to venture where you please, as long as you do so respectfully. This opens the door to the glorious and desolate highlands that Scotland has to offer, and the beauty that lies there.
As well as this right, across the majority of Scotland's incredible landscape, you have the right to camp where you wish. This, of course, does have certain limitations, see here for details. Wild camping is also possible in most other countries country, so long as you know how to do it respectfully.
Why Choose Wild Camping?
There is honestly no better feeling than getting out into the open and being the only one for miles around. The only problem with that is, there isn't going to be a hotel in the middle of nowhere.. That's where the fun begins! Carry a tent, sleeping bag and roll mat on your back and you can choose what view you wake up to, wherever it may be. Or buy a van and park up with a view.
In addition to this incredible independence from society, wild camping also offers a much cheaper way of travelling around Scotland's incredible landscape. Even though campsites around Scotland are not overly expensive, wild camping is completely free! During our North Coast 500 adventure, we camped wild for the vast majority of our trip and saved an incredible amount of money.
Other countries around the world have developed apps that allow you to search for wild camping spots with the facilities you need. Australia uses Wiki Camp and in Europe you can use Park4night.
What Do I Need to Pack for Wild Camping?
In order to survive in the wild, you will need to bring certain items with you that you normally wouldn't need to worry about. Without an accessible toilet, washing facilities, drinking water, cooking facilities or shelter, life in the wild is all about being prepared.
Our years of experience camping both wild and on campsites have given us enough failures to put together a good list of camping essentials to survive in the wild. For a full guide to what we bring on a comfortable camping trip, read our Cheap Guide to Glamping. If you are more into your bare-bones camping trips, this complete packing guide for camping will have all the information you need.
Before you set off on your adventure, you need to make sure you have packed all of your essentials for wild camping. If you are heading out into the wilderness then you will want to make sure you are stocked up on the below items for a safe and enjoyable trip.
Items specific to wild camping are:
Carry a torch or a head torch
Rechargeable Battery Pack
A filtered water bottle, so that you can fill up on fluid wherever you please. WatertoGo bottles remove bacteria, viruses and other microbes. Use our code HH15 for 15% off your own bottle.
Dehydrated or tinned food for long life.
Warm clothing and waterproof jacket
Sleeping bag/duvet and pillows
Roll mat or inflatable air bed
Toilet paper
Water storage containers (at least 5L worth)
Cooking equipment (gas, cooker, plates, pots and pans, cutlery etc.)
Poo shovel
Tupperware for preparing and storing meals. These are brilliant for turning dinner leftovers into tomorrows lunch.
Additional wild camping essentials you may consider for living in a camper van:
Solar Panel and Battery
Electric shower and bucket
Jerry can for extra petrol
Also Read – Camping Food List and Recipes
How to Find the Perfect Spot to Wild Camp
When you are looking for a spot to pitch up for the night, you cannot just choose anywhere you wish. Some people might not take too kindly to waking up to discover you pitched up in their back garden.
The rules we follow are as stated by the Outdoor Access Guidelines in Scotland.
Ensure you're out of sight of any residences, or at least 200m away from them.
Choose a spot that is that isn't going to have people walking past your tent regularly.
Don't pitch up right beside a campsite, this is seen as quite rude. If you find an ideal spot, head around the corner out of sight of the campsite and you will be fine.
When you leave the camping spot as you found it. There should be no evidence that you were there, apart from footprints and good memories!
Arrive after dark and leave before light. Do not overstay in one spot, or if you wish to use the same site make sure you leave and return to prevent the beauty of the highlands being ruined.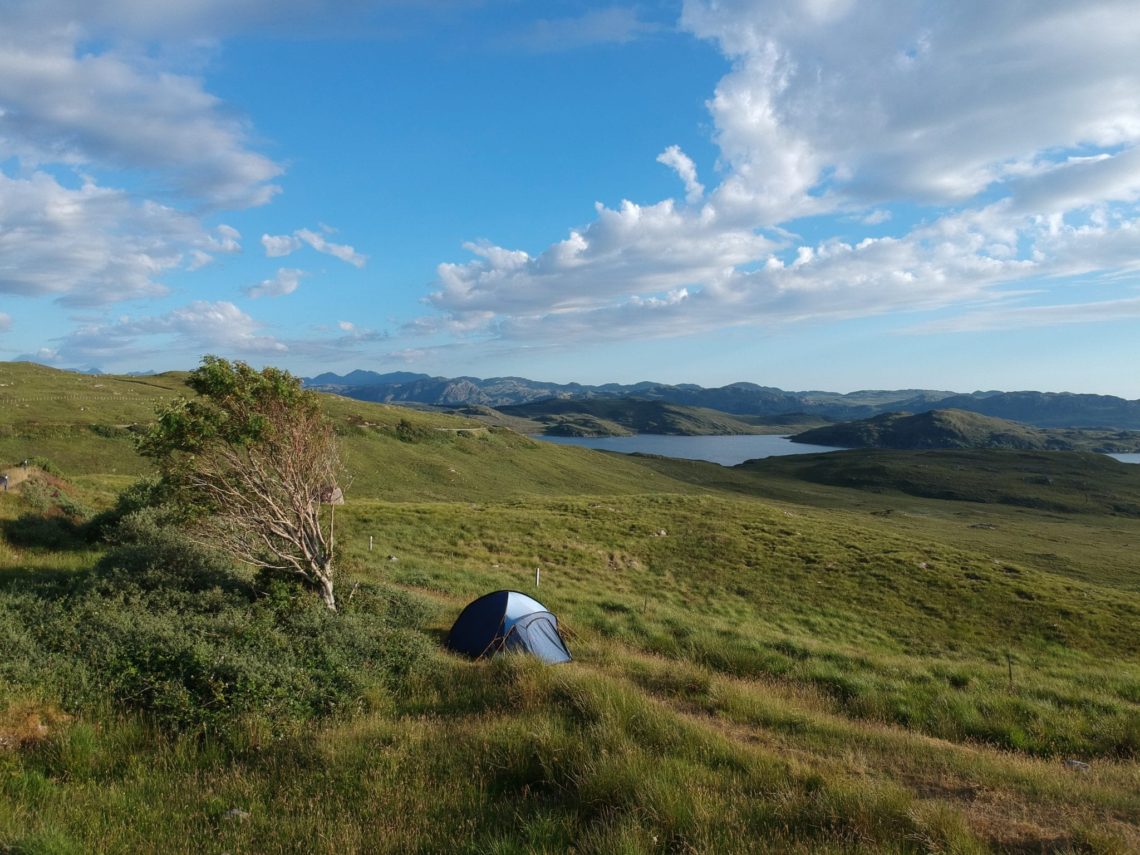 Also Read – Wild Camping North Coast 500 – The Best Places to Wild Camp
The Wild Camping Toilet
When it comes to wild camping, your toilet is all around you. Unless you have found a spot that has toilet facilities, then you will most likely be doing your business in the bushes. As long as you carry toilet roll and a bin bag to dispose of it in, you are pretty much free to go anywhere out of site that you can.
The general rule for doing the toilet outside is to ensure you do it away from running water, so as to not contaminate it. Also make sure you leave no trace, so either bury it or pick it up.
Also Read – The "Joys" of Camping (and Why We Love It!)
General Etiquette for Wild Camping
One last thing that must be made clear is how to behave if you do decide to wild camp. Across Scotland, there are more and more spaces where wild camping has been made illegal. This is mainly due to the disrespect these spaces have received due to people camping and not behaving themselves.
When we wild camp, the essential rules you MUST follow are:
Only camp where it is acceptable (as per the previous section)
Do not disturb the surrounding area and respect the locals. Remember you are their guest, act as such.
When you leave the area (and I know I've already said this but I'll say it again), make sure you leave nothing but footprints and take nothing but memories! The biggest crime you can do while wild camping, and is the main reason it is becoming illegal.
Bury your waste (including the toilet paper, or carry a bag to dispose of it in). Don't leave your business lying around.
Do not overstay your welcome. Arriving after dark and leaving before light will ensure that people can continue to use these areas without complaints.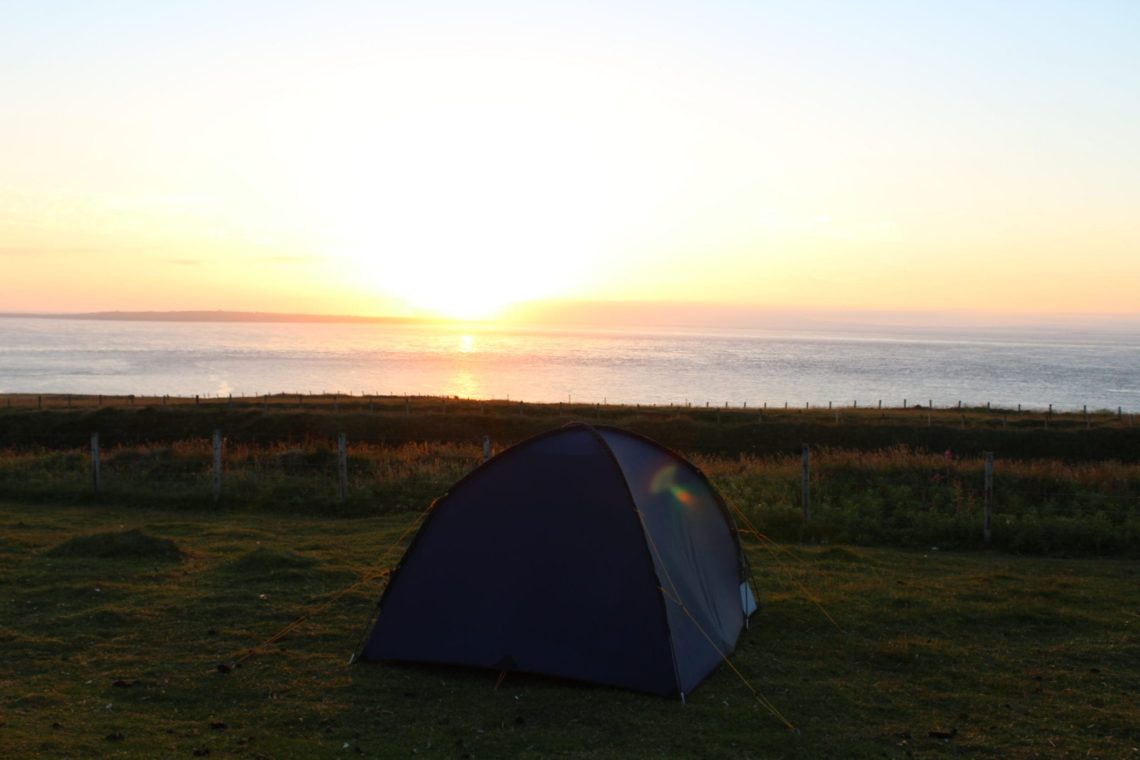 Great Wild Camping Apps
Since it is the 21st century, after all, there are a huge range of phone apps to help you find the perfect spot to wild camp. These are often community-based apps, highlighting on a map where other adventurers have previously wild camped and what their experience was like. They often list the amenities available at these sights, such as toilets and drinking water, as well as what the environment is like, whether it is near a busy road or not.
Spread across the world, there are sometimes different apps for different countries. For European countries, Park4Night is the best app to use. This app shows the best locations to park up in your campervan or wild camp in your tent. This is a free app and it is amazing how helpful it is.
Down under in Australia, the best app we found is WikiCamp. This shows you the best places to set up for the night and even allows you to filter them based on what amenities are available. It is a paid app, offering a free 2-week trial to see if it is suitable for you.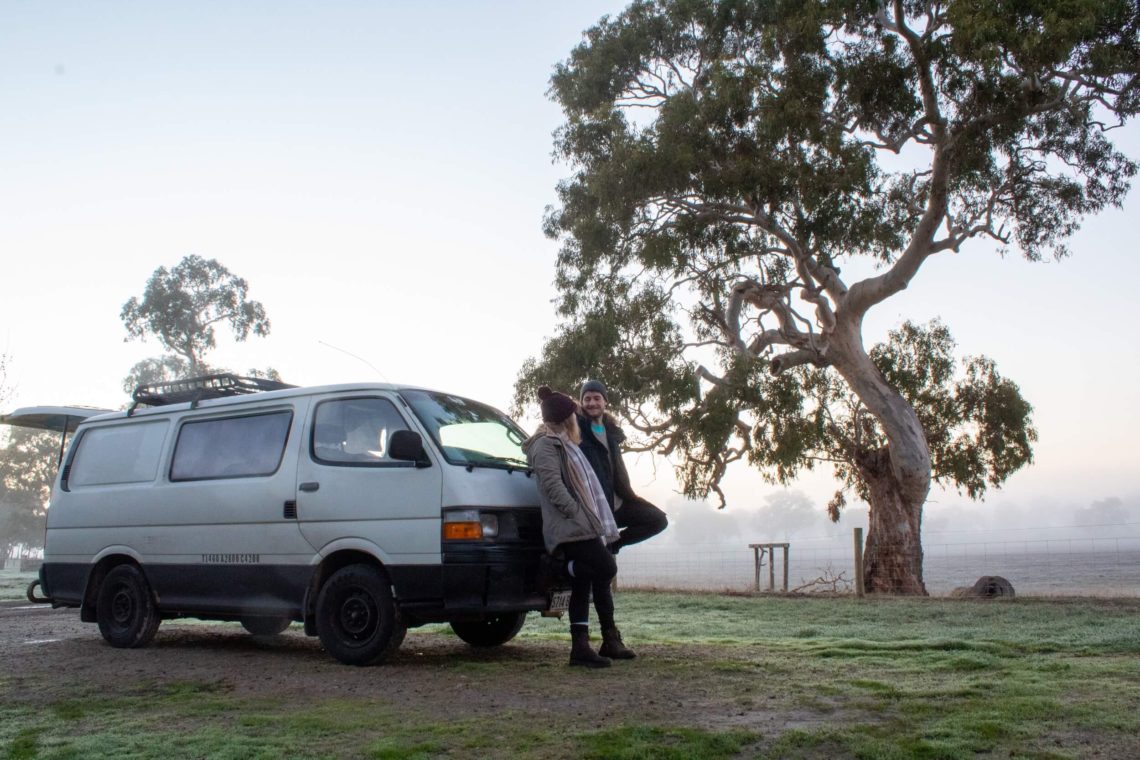 So get out there and enjoy the incredible scenery that this world has to offer! Hopefully with this guide, we can inspire you to explore a bit more and treat this beautiful world with the respect it deserves.
If you found this guide useful then make sure you share it with your friends and family, sharing is caring. Have you ever wild camped before? Where did you go and what did you think of it? Do you have any other apps you like to use? Let us know in the comments below.
If you want to find out where we are in the world, come and say hi to us on social media. Make sure you tag us in your photos so we can share them with our community of backpackers and adventurers.
Read Now:
This article may contain affiliate links that provide us with a small income. For more information read our Affiliate page.
---
Pin it for later!