The capital of Bavaria, Munich is one of the most beautiful cities to visit in Germany. The city lies on the Isar River on the borders of Bavarian Alps. Whether you're a first-time visitor or have visited earlier as well, the third-largest city of Germany has plenty to offer to all. 
Munich is a year-round destination, but a majority of visitors prefer to explore the city in the months of Winter. This is the time when the astonishing beauty of the city is covered in a blanket of snowfall. Whether your interest lies in history, shopping, museums, culture, exhibits, or natural beauty, the city of Munich in winters is the right place to be.
Save this image to your Munich Pinterest board for later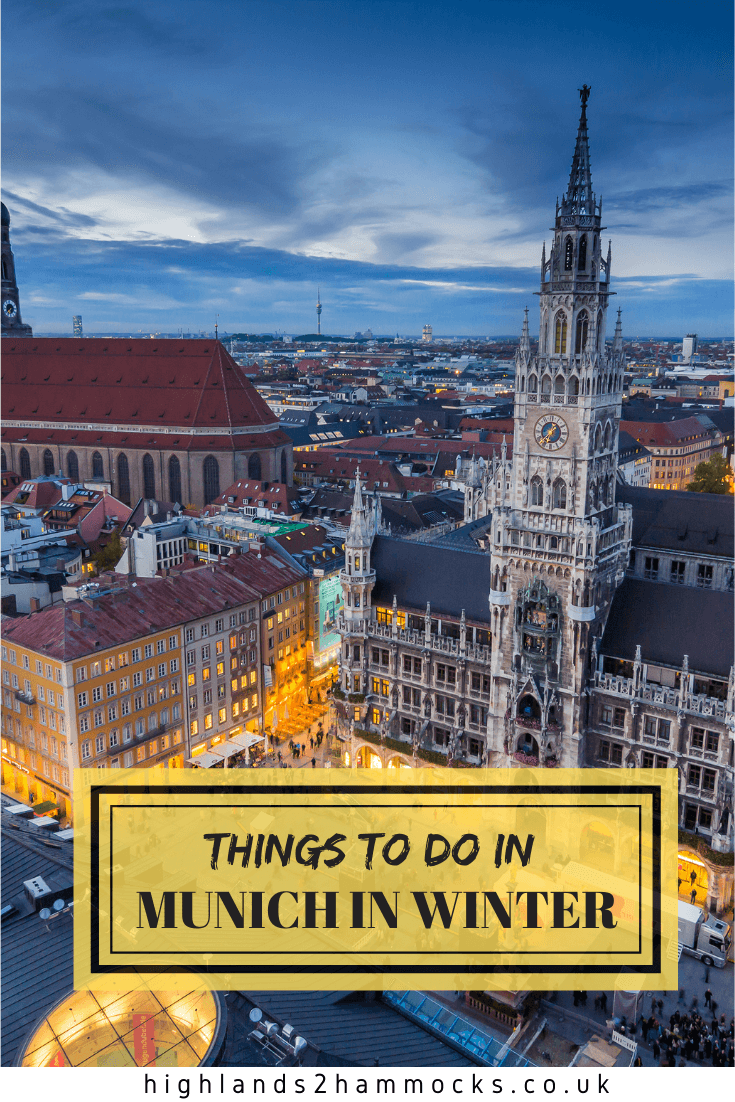 Besides, the Bavarian city of Munich welcomes you with the much famous European beauty that you're craving to adore. Saying that winter is the best time to visit Munich would certainly not be fair with the other seasons. Having said, you will have the best time in the months of chilly weather in Munich. 
Things to do in Munich in Winter
What is Winter Like in Munich?
Munich Germany winter begins in the months of December and lasts until February. Of all months, January is considered to be the coldest with temperature falling way below the freezing point. The snowfall makes the season even more cheerful. 
Not just this, the snowfall also makes the city of Munich at Christmas time more delightful and cheering. This temperature during this time ranges between -2 degree celsius to -18 degree celsius. 
Top Things to Do in Munich in Winter
Take in The Amazing Vibes at Christmas Market
When it is about the winter season, well, Christmas is the first thing that comes in our mind, right? Therefore, I have kept the Christmas Market on the top of this list. Doesn't matter whether you love shopping or not, you have to visit the Munich Christmas Market just to feel the amazing festival vibes. 
The market will not only offer you a chance to indulge in the long-prevailing culture of the city but also interact with the locals. There are a number of Christmas markets observed in the city, but the best one is observed near the Marienplatz area.
From traditional food to live music to handicrafts, the market offers every sort of joy to its visitors to enjoy a wholesome time. You can also expect to see a huge decorated Christmas tree standing tall right in the front of the town hall. 
The beauty of the imposing Christmas tree is indeed a sight to behold. On the whole, here in Christmas Market, you can expect to celebrate the festival with all zeal and fervour – just like in a true Bavarian style.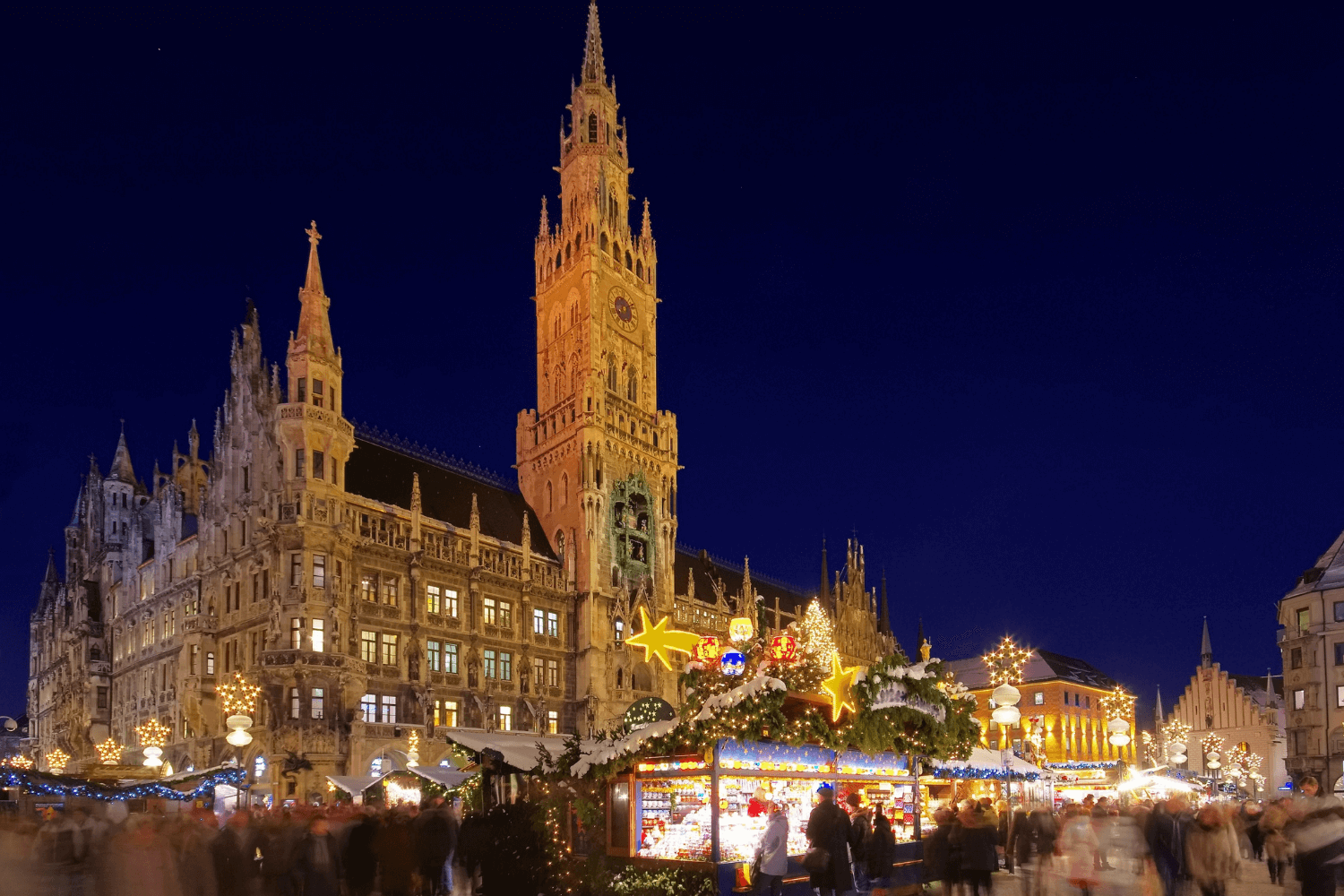 Relish In The Sublime Beauty of Munich's Parks
In any season other than winter, you can capture the abundance of greenery in Munich, mainly in its beautiful parks. But in the winter season, the beauty of the parks in Munich blooms up with a white sheet of snowfall. 
For such an astonishing sight to behold, you must visit Englische Grande. Trust me, the park covered in snow looks nothing less than a hill station. However, I recommend you to visit early in the morning hours to relish in the chilly morning breeze and snow-clad meadows. 
On a good chilly day, you can also see Kleinhesseloher Lake being frozen and it gives you the chance to go skating. Though it's not an every year thing, yet you can expect it – maybe you can be lucky. 
However, you can also explore Hofgarten if Englische Garden seems a bit too much in the freezing cold of Munich. It is a small park yet a beautiful one located right next to Odeonsplatz. This is one particular activity that you indulge in almost every day as there are a good number of parks and gardens in Munich.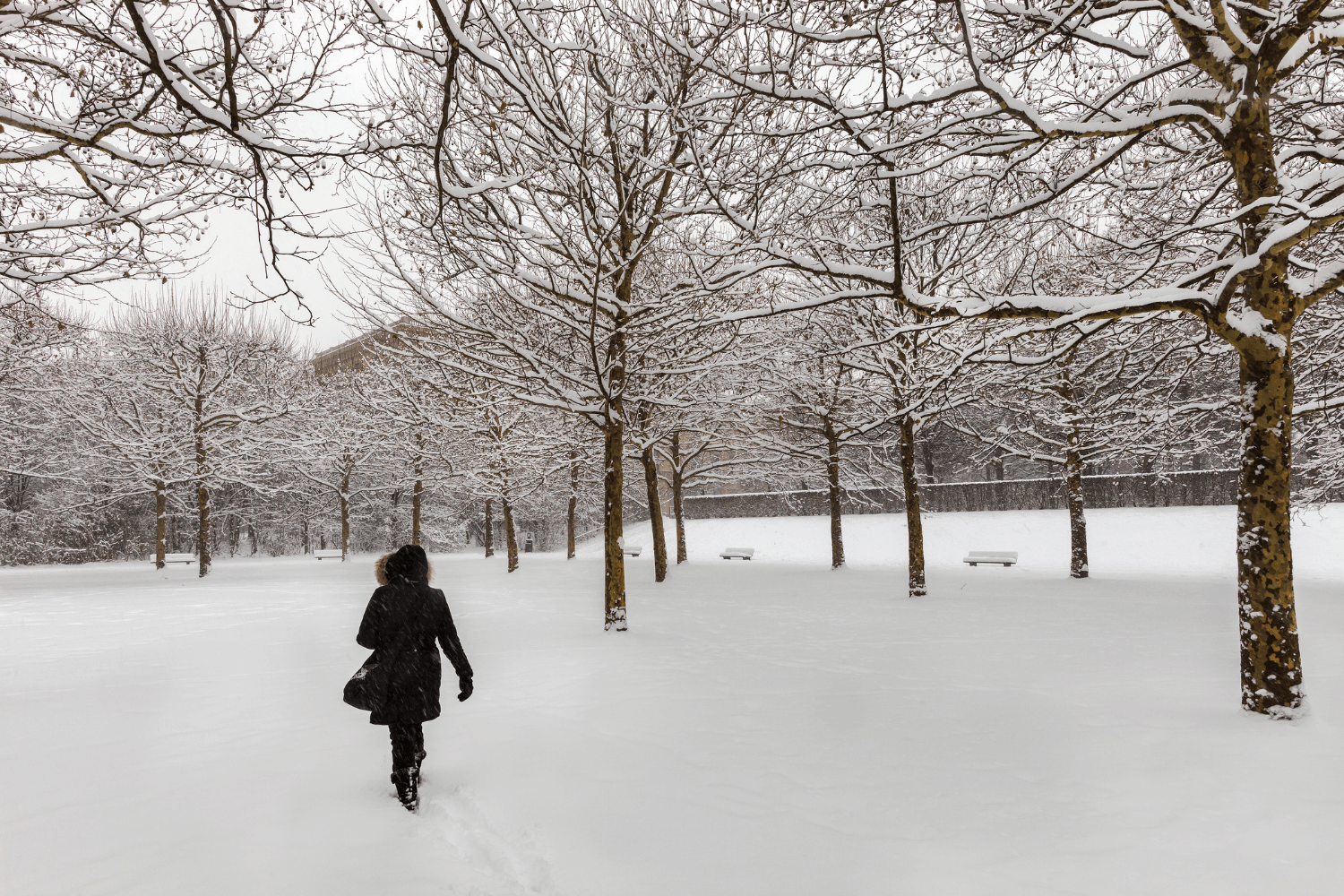 Explore The City Through Christmas Tram
When the temperature drops below the freezing point and breeze are quite chilly, exploring the city in a Christmas Tram is amongst those top Munich things to do in winter. It is operated by the Munich Transport Company. 
Every year, the tram runs around the city centre. For years, it has been the perfect way to explore the attractions of the city for tourists.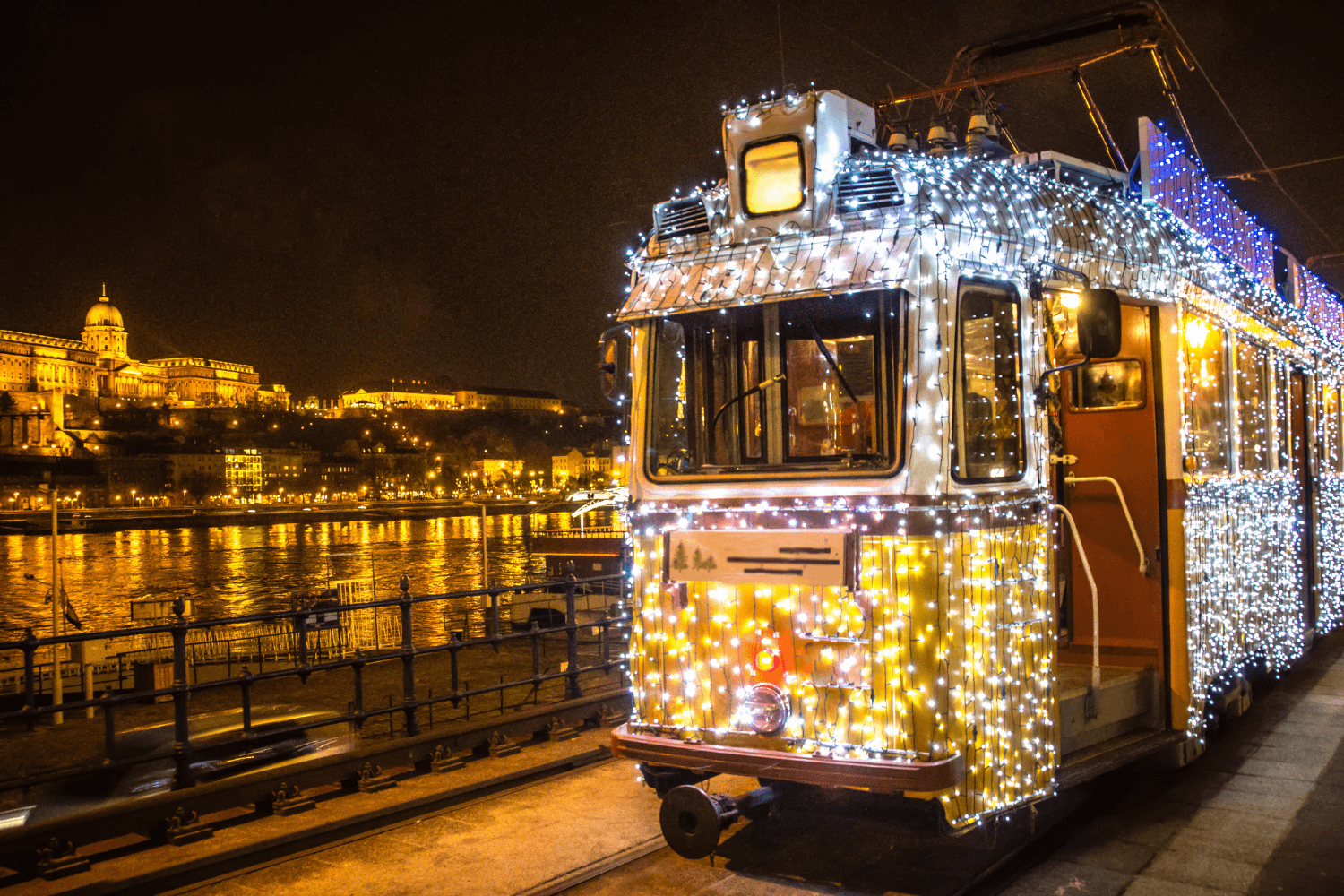 Visit Castles In and Around Munich
Do you know that Munich is one of those top travel destinations in Europe where you will get to see the imposing castles. For a fact, there are so many beautiful castles in Munich to explore. Obviously, you cannot explore them all, however, you can visit at least some. 
Seeing the castles covered with a blanket of snow is indeed a sight that you don't get to savour everyday. So, make sure you have your camera to capture the pristine sights of Munich castles dotted with the sheet of snow. 
When it comes to castles in Munich, well, do not dare to miss the most famous Castle Neuschwanstein. It is one of the most-visited castles in the city of Munich not just in winters, but in all seasons. Along with that, you can also visit Nymphenburg Palace. 
Around the Nymphenburg Palace, there is a huge park that you would love to explore. Just to let you know that this palace was once the home to Bavarian Kings. There is a water channel right in front of the palace. 
On a cool, chilly day, you can expect to see the channel being frozen. On such days, it gives you the opportunity to go ice skating. However, you have to bring your own gears in order to be a part of the ice skating crowd.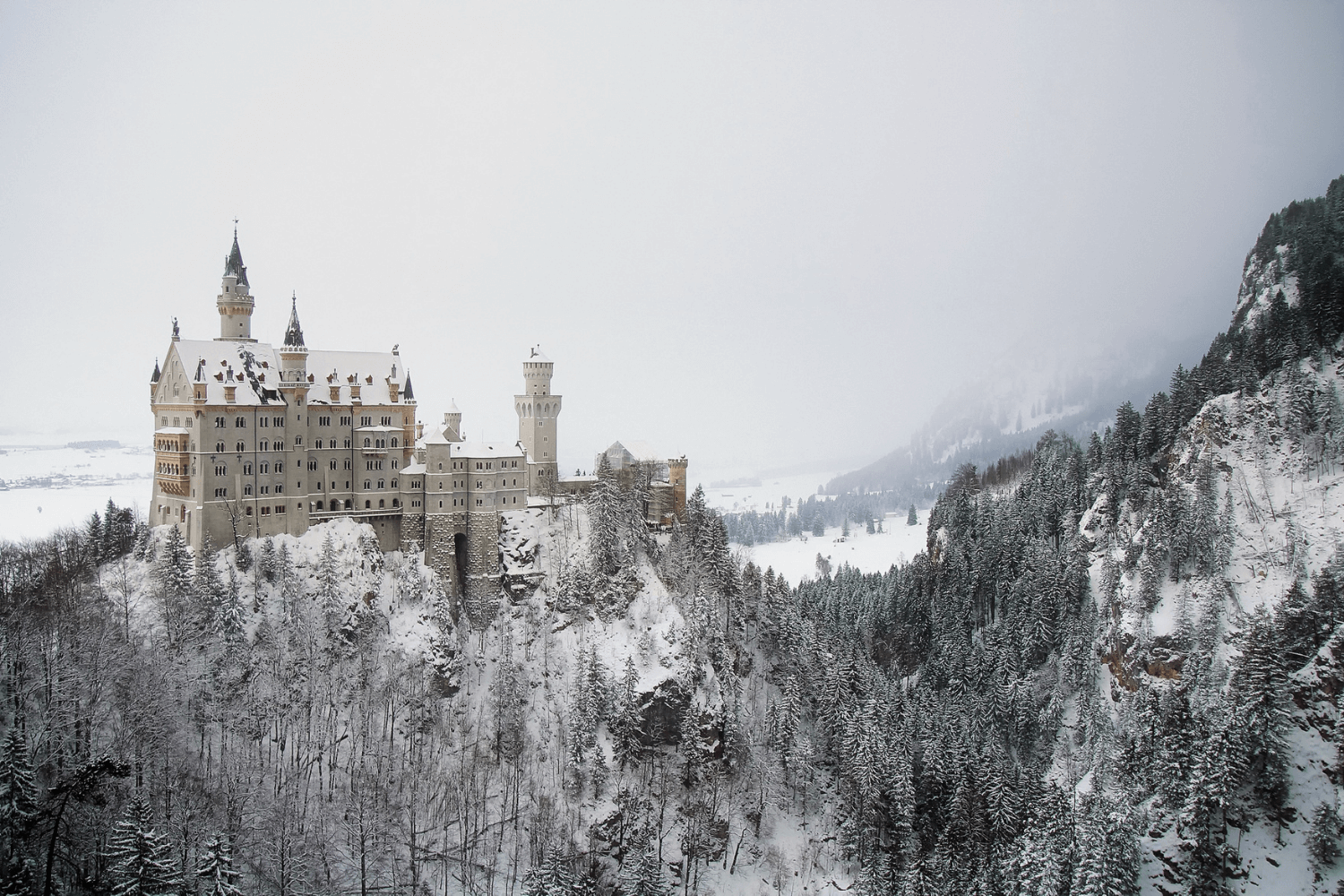 Go Ski Boarding and Snowboarding
Munich offers a great opportunity to all the adventure aficionados to enjoy some time skiboarding and snowboarding. However, for that, you have to leave the city. There are plenty of options for Munich day trips. On the majority of these trips, you get the opportunity to ski and snowboard.
You must agree that for an adventure buff, nothing can beat the thrill of snowboarding and skiing in the winter season. Since the city of Munich is located in close proximity to the Alps, you can visit Zugspitze Glacier where you can be a part of this adventurous sport.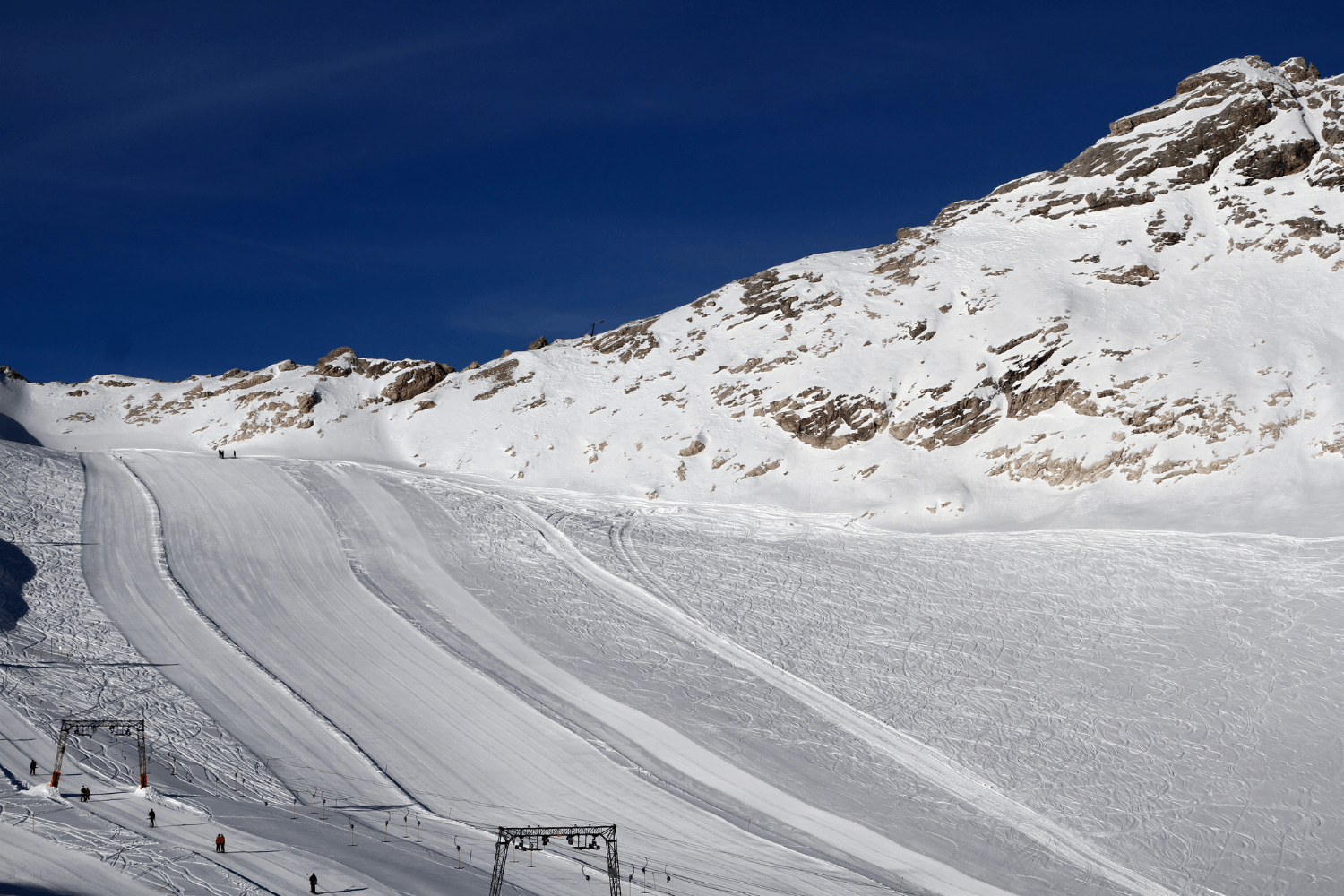 See The Munich's Winter From Up Above
Capturing the bird-eye view of the city is indeed one of the top things to do in Munich. You have two places in the form of the city's snow-covered rooftop from where you can catch a glance of some astonishing sights. 
The new city hall is one of the places where a lot of tourist guides and locals recommend to go for sweeping views of the Munich city covered in snow. However, another hotspot where you can visit is Alter Peter bell tower. 
The bell tower is the place from where you can even capture the sight of neo-gothic city hall from up above. As a shutterbug, surely, you cannot ignore this amazing opportunity. Both these places are probably the best Munich attractions in winters.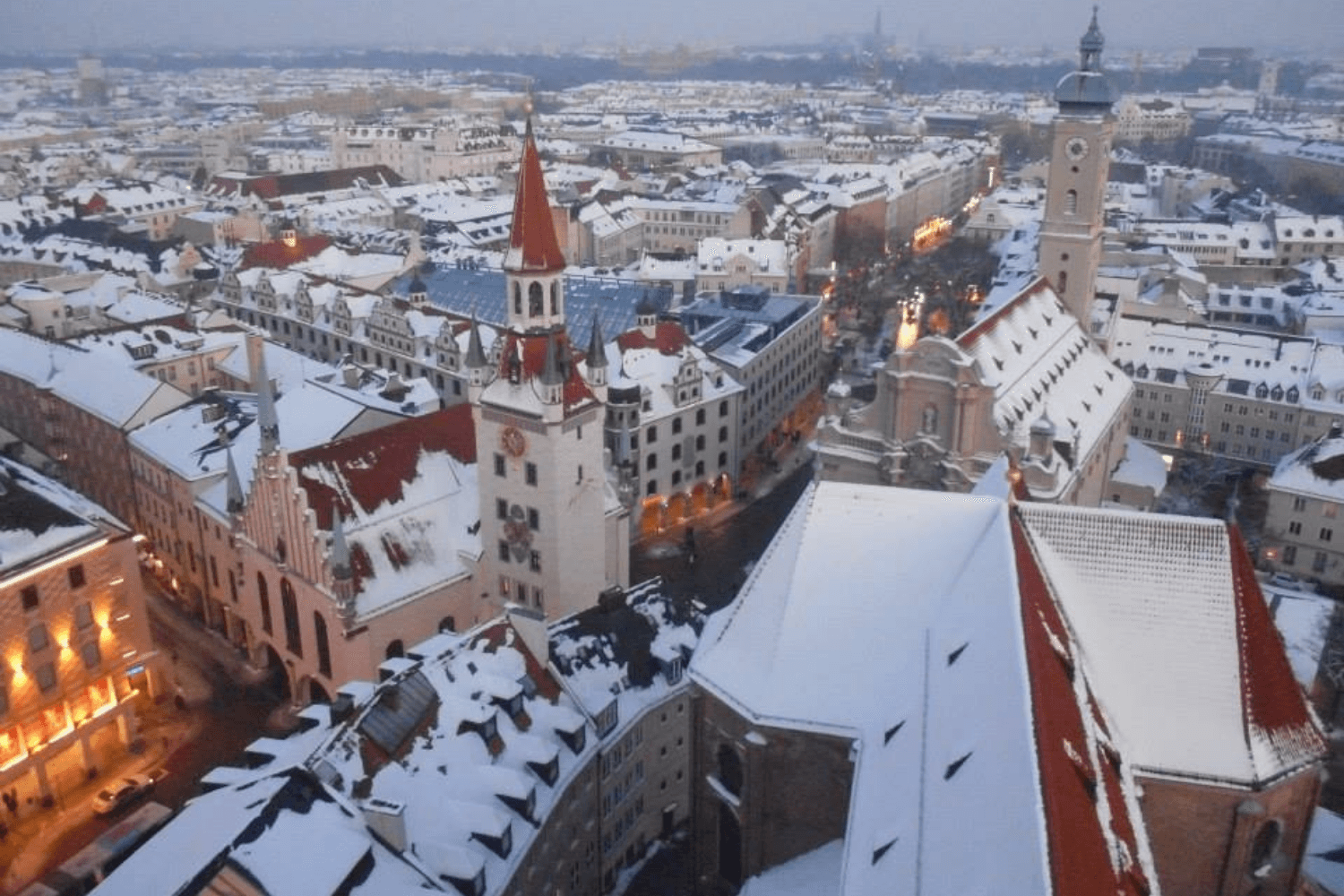 Visit Museums
Whether it's winter, summer, autumn, or any other season, visiting museums in Munich is a year-round thing to do. When it comes to museums, well, you can expect to find at least one museum in every part of the city. 
Surely, you cannot explore them all on your single Munich trip. But, you should look to explore the best ones. The Munich Residenz is one of the most popular museums to visit in the city. The architecture and the interior of this museum is indeed its key highlight. 
However, it is known to house some amazing and interesting artefacts, statues, portraits, and more. Along with that, the Bavarian National Museum is another key attraction in the museum category in Munich. 
The museum looks extremely beautiful in the months of winter. Besides, the museum houses an amazing nativity scene exhibition. Tracing its history from 1855, the Bavarian National Museum is counted amongst the most prestigious museums in entire Europe. 
Another renowned museum that you must visit on your trip to Munich is the Egyptian Museum. The museum is known to display a rich collection of artefacts of the Bavarian state from ancient Egypt. There are statues, jewellery, stone tablets, and yes the mummies.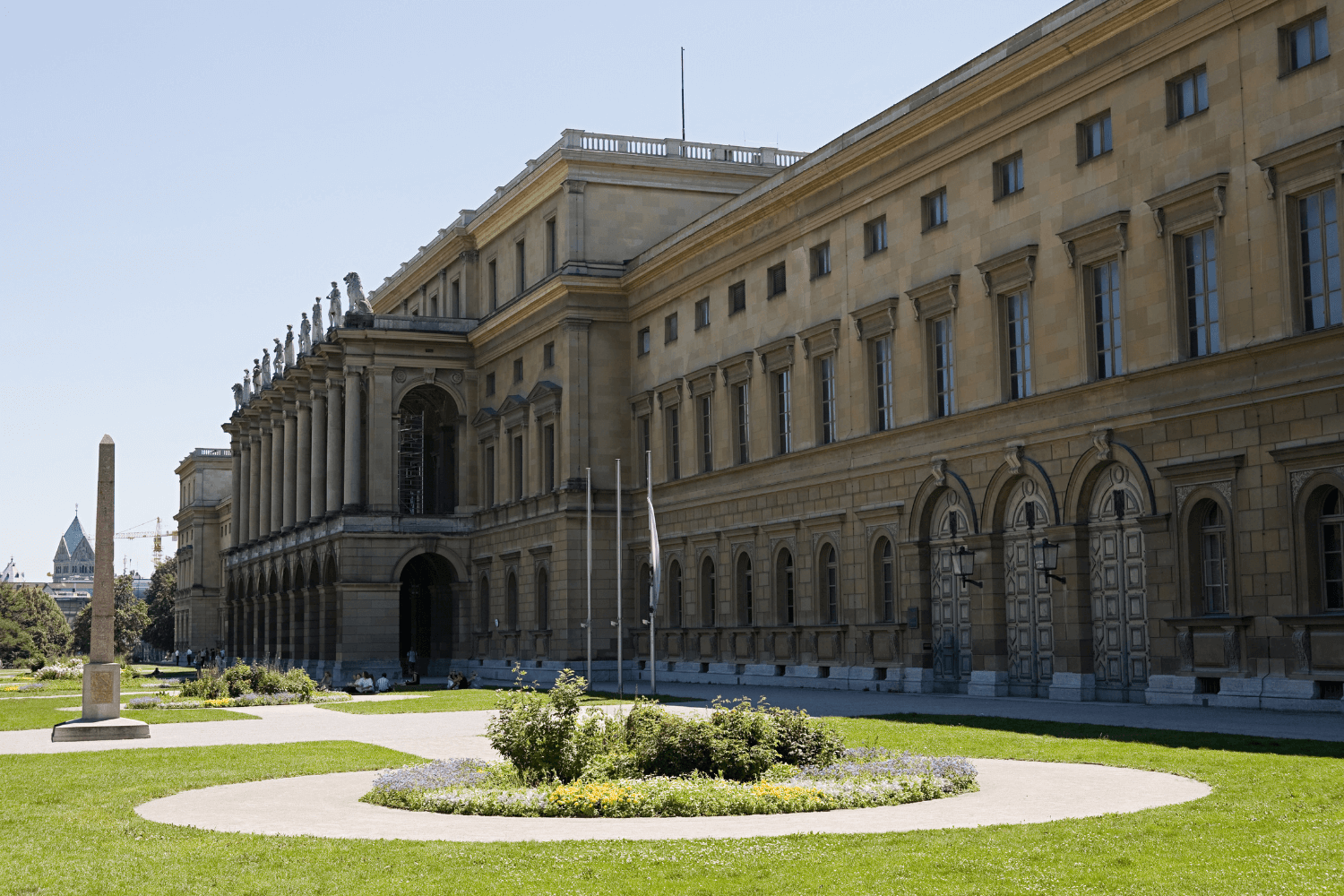 Sauna and Thermal Bath
Could there be any better way to beat the chilly weather than a sauna and thermal bath? And if that's something you want to stay warm on your Munich vacation in winter, well, head to Muller's Volksbad. 
It is indeed a relaxing affair that you should look to indulge in whether you're planning a long trip or a short one. They have an indoor pool as well as a steam bath. Besides, you can also visit Therme Erding. They offer a range of spa treatments to help you rejuvenate yourself. 
Not just this, they are also known for providing a number of water slides, day beds, and a water pool. This is a great place to cover before heading out to the airport for your departure.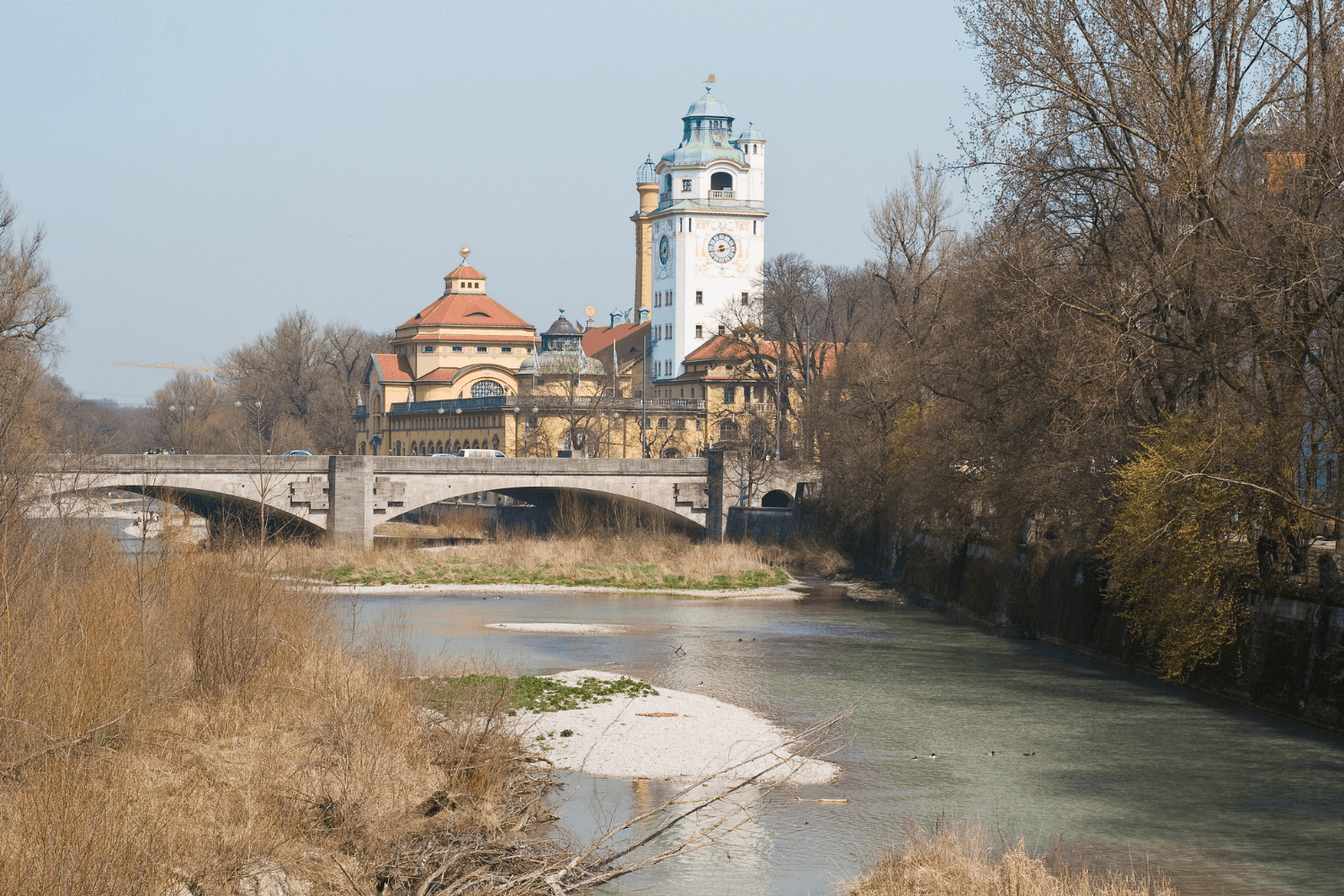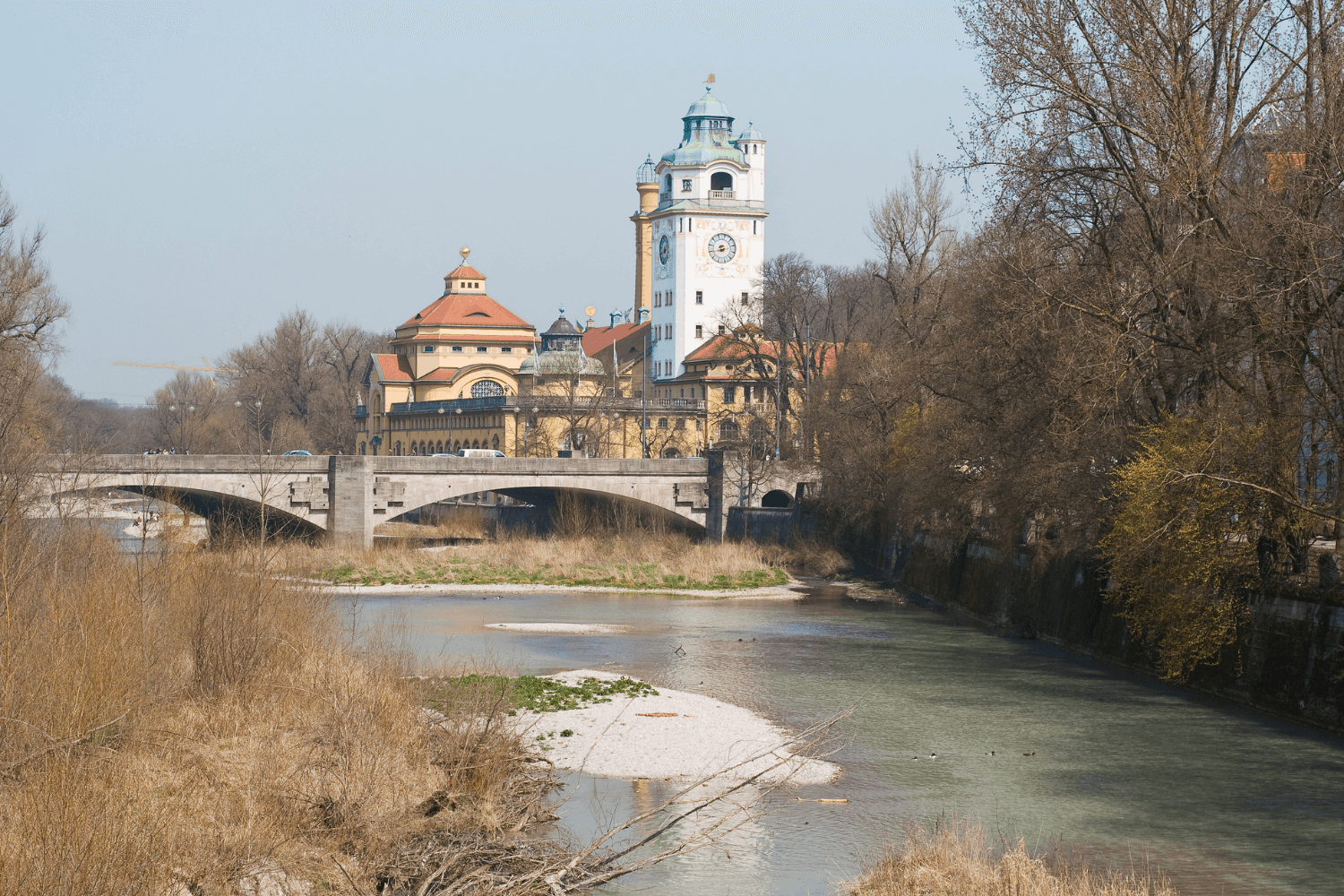 Go Shopping in Munich
We always believe that no vacation is complete without a shopping tour. Even if you are not a shopaholic, you should go on a shopping tour in Munich just to get some souvenirs to take back home as a mark to remember your Munich trip. 
There are so many options when it comes to shopping in Munich. Maximilianstrabe road is probably the most high-end shopping street in the city of Munich. Here you can expect to find some high street brands. 
Along with that, there are also Neuhauser and Kaufingerstraße. It is the central pedestrian where the convergence of both Neuhhauser Straße and Kaufingerstraße takes place. This is the place where you can find a wide range of products as there are electronic shops, department stores, fashion stores, perfumeries, and more. 
In addition, Glockenbachviertel, Sendlinger Strabe, University District and Maxvorstadt are some other popular places where you can plan a shopping tour in Munich.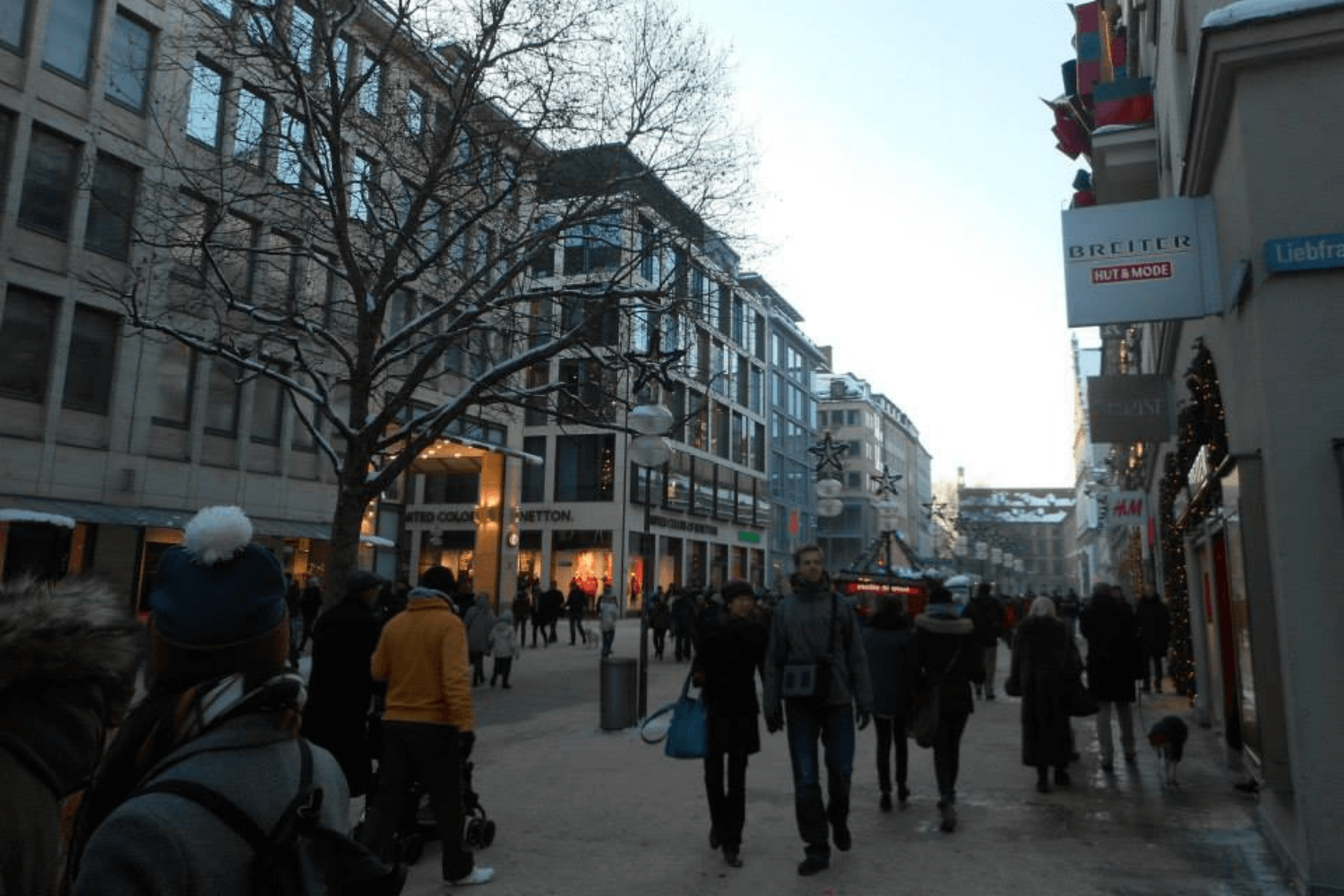 Enjoy Fasching Like a German Style
Many of you must be wondering what is Fasching, right? Well, just to let you know, Fasching is a time of merrymaking and festivity to break the rules, make fun of those who make them, and make your own set of rules. In simple words, it is Germany's carnival season 
The Fasching festival begins on the 11th-day 11th month, i.e., November, at exactly 11th minute after 11 in the morning. The festival ends on Shroud Tuesday that comes in the month of February. However, the real celebration begins a week before Fat Tuesday. 
The entire downtown city turns into a party hideout on that Tuesday. You can hire costumes for the event and can eat and drinks. You can also take a pause at some German bakery to buy Krapfen – a local German pastry.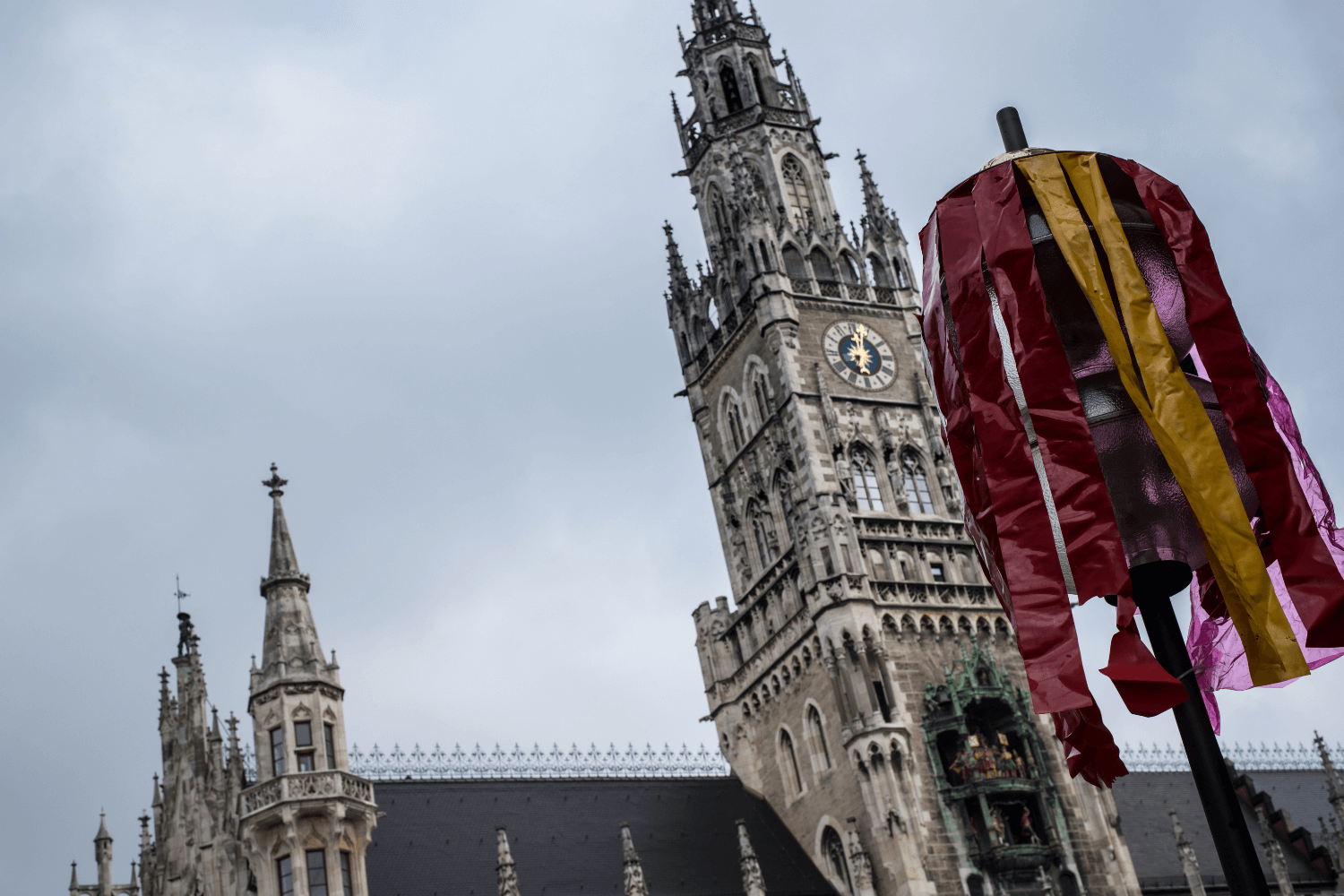 Visit Bavaria Film Studios
If you are on a family vacation to Munich with your kids, surely, there has to be an ultimate destination on your Munich itinerary that could deliver your kids the best of their time in the city. Well, the attraction is known as Bavaria Film Studios. 
This is indeed a place that will win the heart of your kid. Known as Europe's biggest filming park, it offers a lot of things to ensure the ultimate enjoyment of your kid. It has a dragon ride for kids which is probably the key attraction of this place. 
Winter in Munich is indeed a pleasant time to explore the city. However, it is a bit cold as well. Hence, it is highly recommended to pack carefully; you would not want to spoil your Munich vacation just because of the fact that you didn't pack the right clothes. If you have already been to Munich in winters, do let us know your experience in the comment section below. 
Visit Munich's Historical Bier Halls
In Munich, Bavaria beer is a huge part of the culture. The city is lined with bier halls where you can enjoy a hearty meal along with your favourite German beer, served in a stein. There is a selection of beer halls around the city, varying in size and usually found in a historical building due to the history of the culture.
Some of our favourite bier halls in Munich include the Augustiner-Bräustuben and the Hofbräuhaus München. As you can see in the photo below, the waiters and waitresses are extremely talented when it comes to carrying a lot of steins in one go.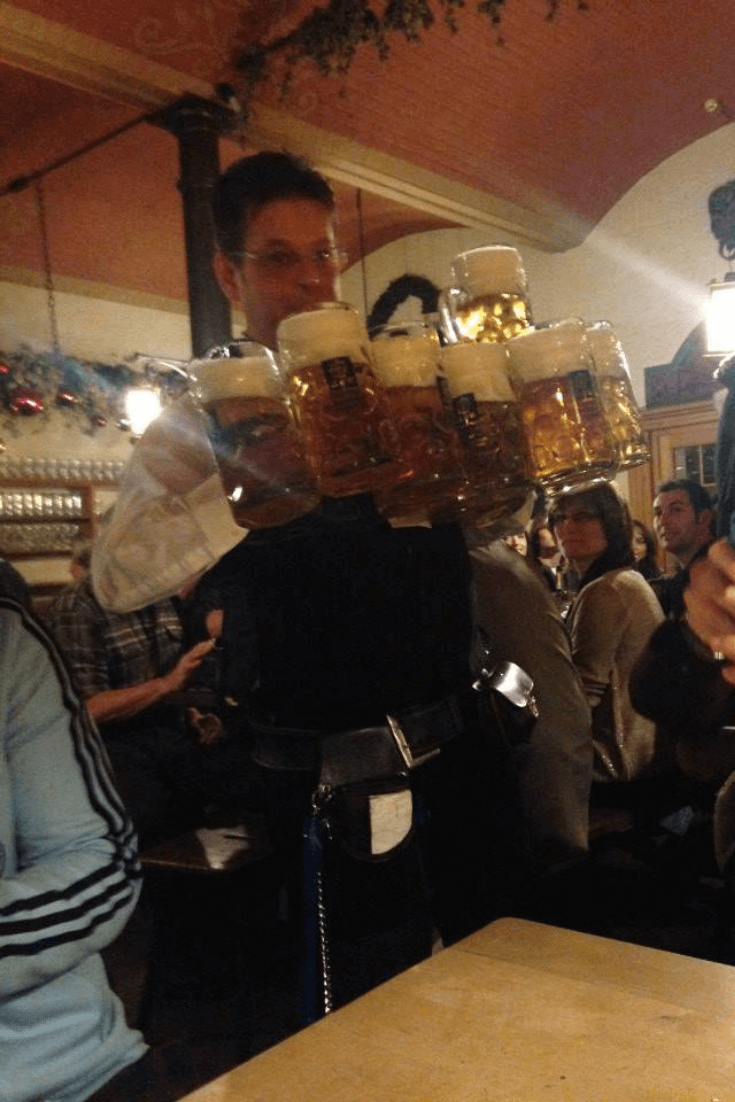 How to Prepare for Your Trip to Germany
Before you head off on your trip to Germany, there are a few things to organise to ensure your trip runs smoothly and you have the best experience on your adventure in Munich in winter. These include what to pack for Munich in winter, what insurance to get, where to stay and how to get around.
What to Pack for Munich in Winter
You can expect your trip to Munich in winter to be a pretty chilly one. With top temperatures reaching around 3 degrees celsius, you can expect rain and even snow to fall in Munich during the winter months.
The most important part of packing light is considering the layers you will take. Try to avoid big, bulky clothing and instead opt for layers that are much lighter and smaller, but when worn together provide real heat.
You will also want to make sure you have packed comfortable and waterproof shoes to keep your feet dry and warm during your trip.
If you need inspiration on what to pack, have a look at our full packing guides over here.
Munich is a truly fascinating city, with lots of stunning sights to see. During the Christmas period, the Christmas markets are on throughout the city you will definitely want to make sure you have packed a good camera.
Have a look at what is in our camera bag right here.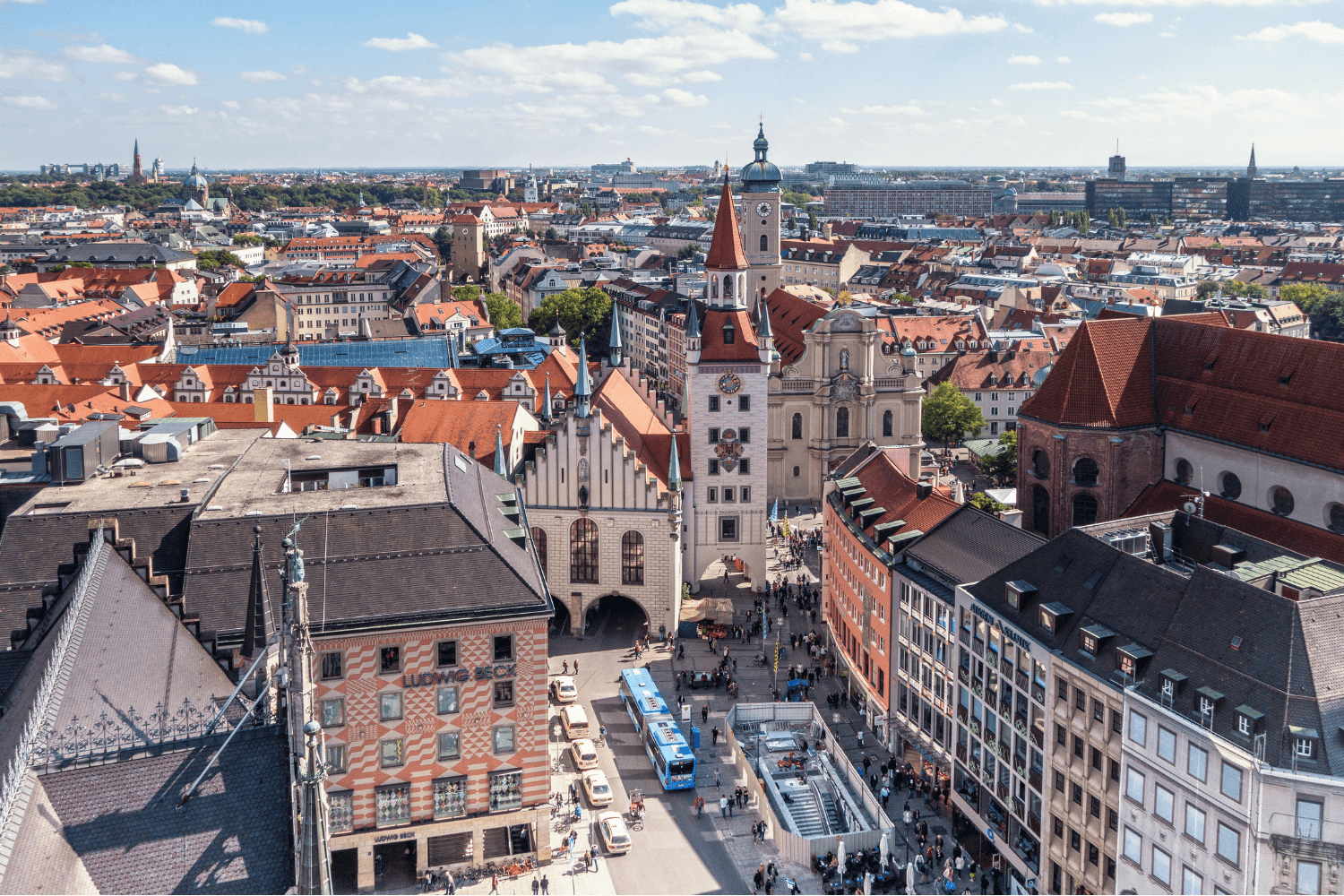 Travel Insurance for Munich
Whenever we travel, we always make sure that we have travel insurance. Buying travel insurance is definitely one of the least enjoyable ways to spend money, however, the thought of forking out money for any accidents that may happen is even worse.
To save us worrying about potential medical costs, we take out cheap and reliable travel insurance with World Nomads, a backpacker-friendly travel insurance company. These guys offer a huge range of travel insurance cover, excellent customer support and all for a backpacker-friendly budget.
Get a quote for your cover right here and have peace of mind on your trip.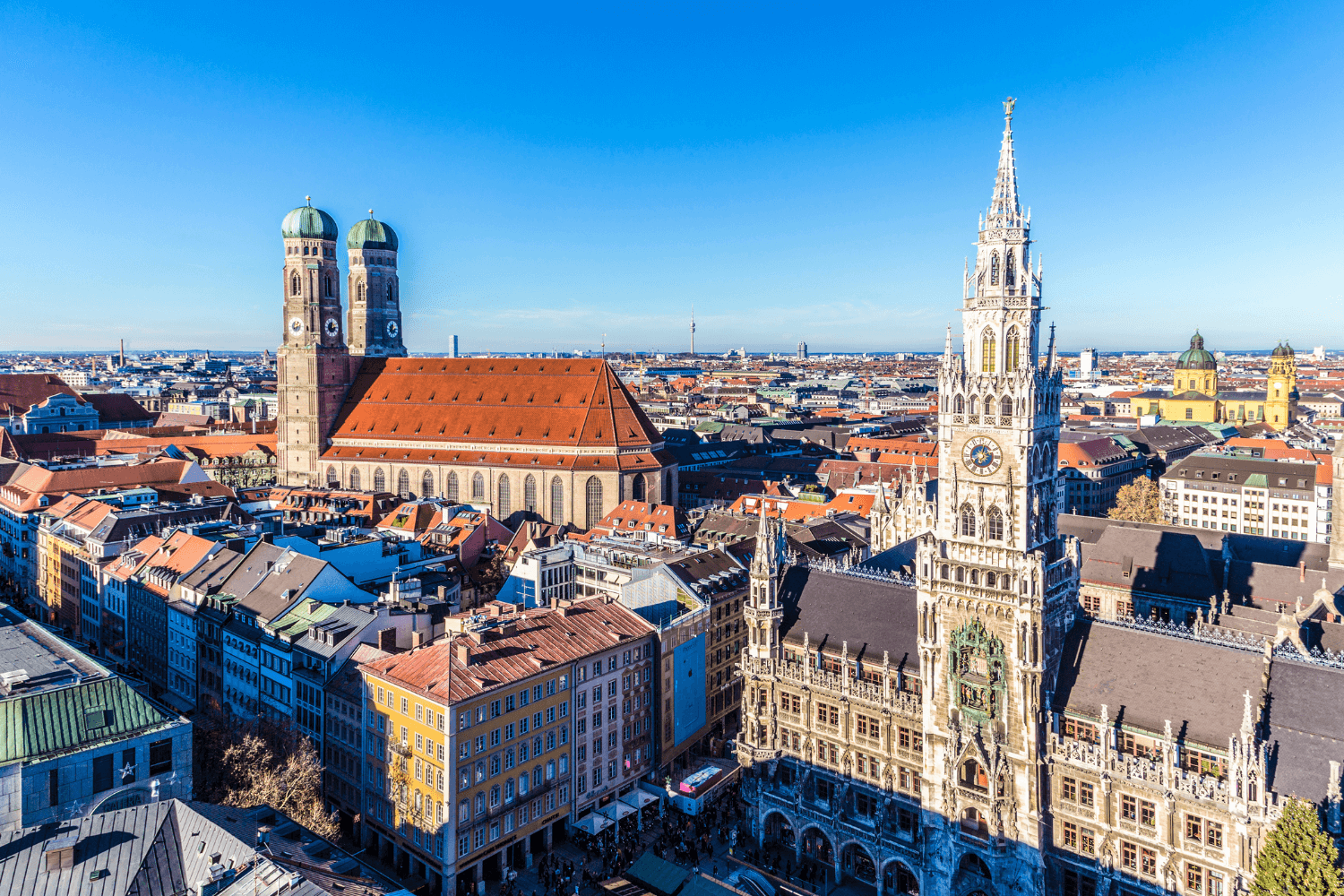 Where to Stay in Munich
No matter what your style of accommodation is, Munich has the perfect place for you. We have put together a list of the best places to stay in Munich, ranging all price ranges, to make your trip a little less stressful.
Luxury – Vier Jahreszeiten Kempinski München offers stylish rooms with modern décor along with panoramic views of the city. This hotel is located in the heart of the city, only a 5 minute walk away from Marienplatz Square. To complete your stay, there is a spa and a large pool on site.
You can book your room at Vier Jahreszeiten Kempinski München here.
Mid-Range – The Novotel München City is a central newly renovated hotel complete with a spa and a swimming pool. The commute into the city centre is only 5 minutes, meaning you won't be wasting precious time in the city travelling.
You can book your room at the Novotel München City hotel here.
Budget – THE 4YOU Hostel & Hotel Munich is a great budget accommodation to stay when you are visiting Munich. The double rooms are very affordable and are just a 3-minute walk from Munich train station making it a very accessible place to stay.
You can book your room at THE 4YOU Hostel & Hotel Munich here.
If hostels are more your social scene, Munich has a huge range of hostels available in all locations across the city. Make new friends and enjoy the social side of travelling with a hostel.
Browse all of your best hostel options for Munich right here.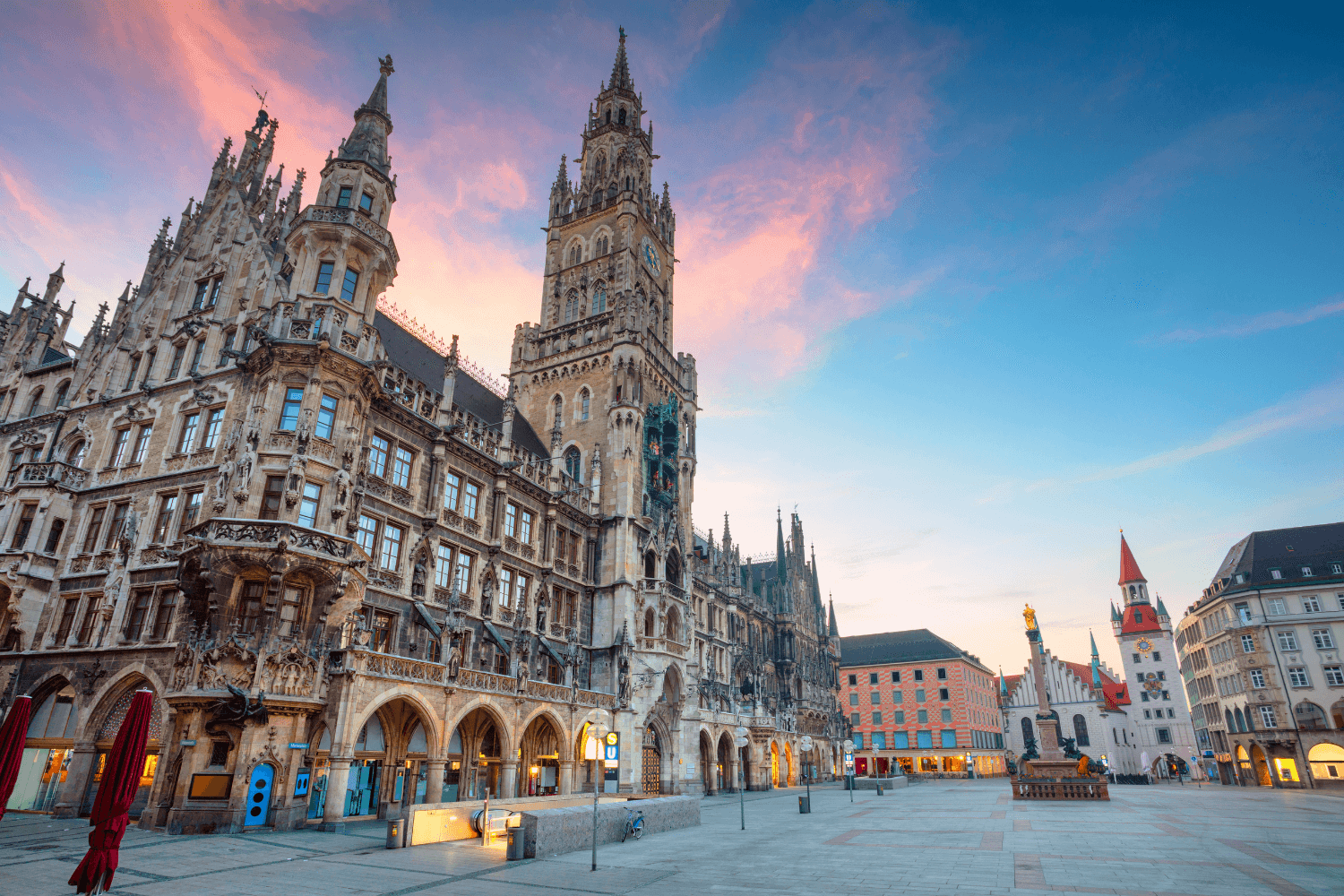 There you have it, your full guide the things to do in Munich in winter. We hope this guide can help you to stay warm while you explore the beautiful city of Munich during the winter months. Have you been to Munich before? Have you been in winter? What did you think of it? Let us know in the comments below.
If you know anyone who is visiting Munich in winter, make sure you share this guide with them so that they can maximise their experience getting around in this awesome city.
If you enjoyed reading this, you can check out the rest of our Germany content here to get planning the rest of your trip. Make sure you catch up with us on social media to see where we are in the world and tag us in your photos so we can share them with our community of adventurers.
Now Read:
This article may contain affiliate links that provide us with a small income. For more information read our Affiliate page.
---
Pin this image to your Germany Pinterest board for later!