Berlin, capital of Germany, is an obvious choice for any European adventurer. A choice made easy by the
incredible amount of culture, nightlife and of course good beer
. If you don't speak German, then understanding the transportation system in Berlin can be initially confusing. We have gathered all of our knowledge on travelling around Berlin and written a
full guide to getting around Berlin
. As well as transport options, we also discuss accommodation, what to pack and how to get into the city centre of Berlin. If you are heading to this incredible city, make sure you
check out our full, two day itinerary to Berlin
for all the inspiration you will need.  
Save this image to your Germany Pinterest board for later!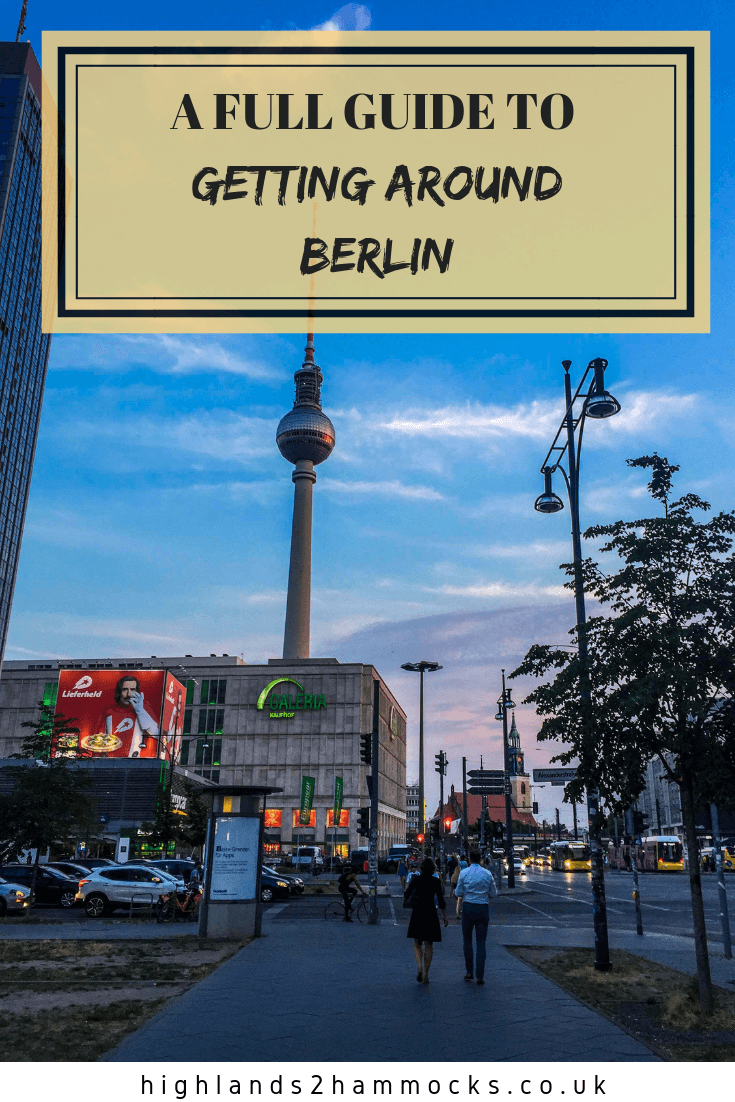 A Full Guide to Getting Around Berlin
Getting to Berlin
Whether you arrive by plane bus or train, we have the information for you to make it into the city centre of Berlin. If you are interested in purchasing one of the many tourist passes that offer discounts and public transport around the city, then be sure to read on and check what pass will suit you, as some include airport transport.  
Schönefeld (SFX) Airport
Schönefeld (SFX) is one of two international airports in Berlin, located in the south eastern side of the city. If you are flying into Berlin on a low-cost budget airline such as EasyJet or Ryanair, then this is the airport you will most likely fly into. The quickest way of getting to Berlin city centre from this airport is the
airport express train
, which runs every 30 minutes from 4am till 11pm.  
Tegal Airport
Train Station
If you arrive into Berlin by train, you will most likely arrive into Berlin Hauptbahnhof, which is the main railway station in Berlin. This is also a regional station and has a link to Berlin's S-Bahn network. Using the S-Bhan it takes around 10 minutes to get to Alexanderplatz in central Berlin.  
Bus Station
If you arrive into Berlin Central Bus Station then you will easily be able to catch the
S-Bahn
or
U-Bhan
into the city centre of Berlin.  
Types of Tickets for Getting Around Berlin
When we first arrived in Berlin, we were overwhelmed by the choice of tickets and passes available. However, once they were explained to us the system is quite simple and easy to understand. First of all, in order to buy a ticket, you are best heading to the station you want to leave from and finding a ticket machine. These are bright yellow and are located all train platforms and before you head to your U-bahn or S-bahn platform. These machines have a useful English option, making selecting the right ticket much easier. If you are wanting to catch a bus, you can either pay for a ticket on the bus (only if you are buying a
Short Trip
,
2Hour Trip
or
Day Ticket
), or you buy them from local shops throughout the city. These shops are usually found around the city with "
Lyca Mobile
" signs outside. For trams around the city, you will find ticket machines on the platforms, which you can then
validate either on the platform or on the tram itself
.  
Metro Tickets in Berlin
Short Trip Ticket
The cheapest ticket to buy is a
Short Trip ticket
, costing only €1.70. This ticket is valid for
3 stops on any service
, perfect for hopping between sights around the city. This ticket works on all forms of transport.  
Single Ticket
The option above this is the
Single
ticket
, costing €3.50. This is valid for
two hours after validation
and is good if you require several methods of transport to reach your destinations. For example, in order to reach our campsite, we caught the U-Bahn for 4 stops, jumped off and did a quick shop before catching a bus for 10 stops to our final destination.  
Day Ticket
The longest normal ticket available is the
Day ticket
, costing €7 exactly. This ticket is
valid from the day of validation until 3am the following morning
, perfect if you are going on a night out and need to stumble home.    
Also Read – Top Destinations in Europe for 2019
Types of Berlin Tourist Passes
Visitors in Berlin have a choice of a many different city tourist passes, which allow public transport use and discounted access to the cities top attractions. Before you choose which card to buy, it's important to think about what use you will get out of the card you choose, this will help you decide what card to buy. Where is your accommodation located? How often will you be using public transport? What attractions do you want to see? Below we will discuss the different pass options and what they offer. Many of the Berlin tourist passes allow
children under 6 to ride for free.
Some may also offer
free transport
for up to 3 children between the ages of 6-14 with an adult pass.    
All-inclusive Passes
The first option we will discuss is the All-inclusive passes. These passes offer you the most potential for saving, however they are the most expensive to purchase. If you have the time, lots of energy and want to experience as many attractions whilst in Berlin. Then this may be the money saver you need.
There are two different All inclusive passes, both offering different attractions and are valid for a different length of time.
Berlin Welcome Card All-inclusive
As well has having a variety of all inclusive options, this pass also offers many more discounts to other attractions that are not included as all-inclusive. They are also available with transport included or not included.
You can find out more about the attractions available on the Berlin Welcome Card All-inclusive here.
Berlin Welcome Card All-inclusive Prices
2-day pass –  €69 for Adults | €49 for Children
3-day pass – €85 for Adults | €59 for Children
4-day pass – €99 for Adults | €65 for Children
5-day pass – €115 for Adults | €69 for Children
4-day pass – €129 for Adults | €79 for Children
Berlin Welcome Card All-inclusive Prices Including Transport
2-day pass – €79 for Adults | €49 for Children
3-day pass – €105 for Adults | €54 for Children
4-day pass – €125 for Adults | €59 for Children
5-day pass – €145 for Adults | €69 for Children
4-day pass – €165 for Adults | €79 for Children
The Berlin Pass
This pass offers a different variety of free attractions and is only available in the form of a 3-day pass. This pass includes free tours as well as free transportation around the city.  
Berlin Pass Prices
3-day pass – €120 for Adults | €75 for Children
Discount Passes
If you are unsure about what activities you will want to do during your time in Berlin, you could think about purchasing one of the discount passes. These include free transport, making getting around Berlin really easy, and discounts to some of the top attractions and restaurants. This will give you more flexibility and freedom to travel around the city. The ticket price ranges from being more expensive if you wish to travel in the ABC (includes Tegal and Schönefeld Airport) zone or you can purchase the cheaper option if you only plan to travel in the AB (includes Tegal Airport) zone.  
Berlin Welcome Card
Included in this card are over 200 discounts on a huge range of activities, tours, attractions and restaurants. The minimum length of time this pass is valid for is 48 hours, which was perfect for our trip to Berlin as it got us around the city and then back to the train station to leave. Before you buy this pass, we recommend researching the discounts to find out if you are going to use any of the discounts, as if you are not going to this pass is not good value for money. Check out the full list of activities by downloading the guide from
the Berlin Welcome Card website
.  
Berlin Welcome Card Price 
AB Zone Ticket (including Tegal Airport)
48 hours – €20
72 hours – €29
4 days – €34
5 days – €38
6 days – €43
ABC Zone Ticket (including Tegal and Schönefeld Airport)
48 hours – €23
72 hours – €32
4 days – €37
5 days – €42
6 days – €47
Also Read – Travel the World – Money Saving Tips
Berlin Welcome Card + Museum Island
This 72-hour ticket offers the same as the Berlin Welcome Card, however you will also be granted free access to five of the most popular museums in Berlin. These museums are:
Old National Gallery
Altes Museum
Bode Museum
Neues Museum
Pergamon Museum
Berlin WelcomeCard + Museum Island Price
Transport AB Zone – €46
Transport ABC Zone – €48
Easy City Pass
Another pass offering a different variety of discounts across Berlin as well as free transportation around the city.  
Easy City Pass Prices (AB Zone)
48 hours – €19
72 hours – €26
4 days – €32
5 days – €36
6 days – €40
Easy City Pass Prices (ABC Zone)
48 hours – €21
72 hours – €28
4 days – €35
5 days -€41
6 days -€46
Berlin City Tour Card
This tourist card option offers less discounts, however it will also be cheaper to purchase. All means of transport are included in the price of the pass and you can buy a pass for either the AB or ABC zone.  
Berlin City Tour Card Price (AB Zone)
48 hours – €19
72 hours – €26
4 days – €32
5 days – €36
6 days – €40
Berlin City Tour Card Price (ABC Zone)
48 hours – €21
72 hours – €28
4 days – €35
5 days – €41
6 days – €46
  If you are unable to purchase these passes online, they can also be bought from either ticket machines or from your local corner shop. When you do get the ticket, make sure you are given the corresponding discount booklet, (which is roughly 200 pages of discounts and information). You are required to show this and your validated ticket to the attraction ticket desk or restaurant in order to use your discount.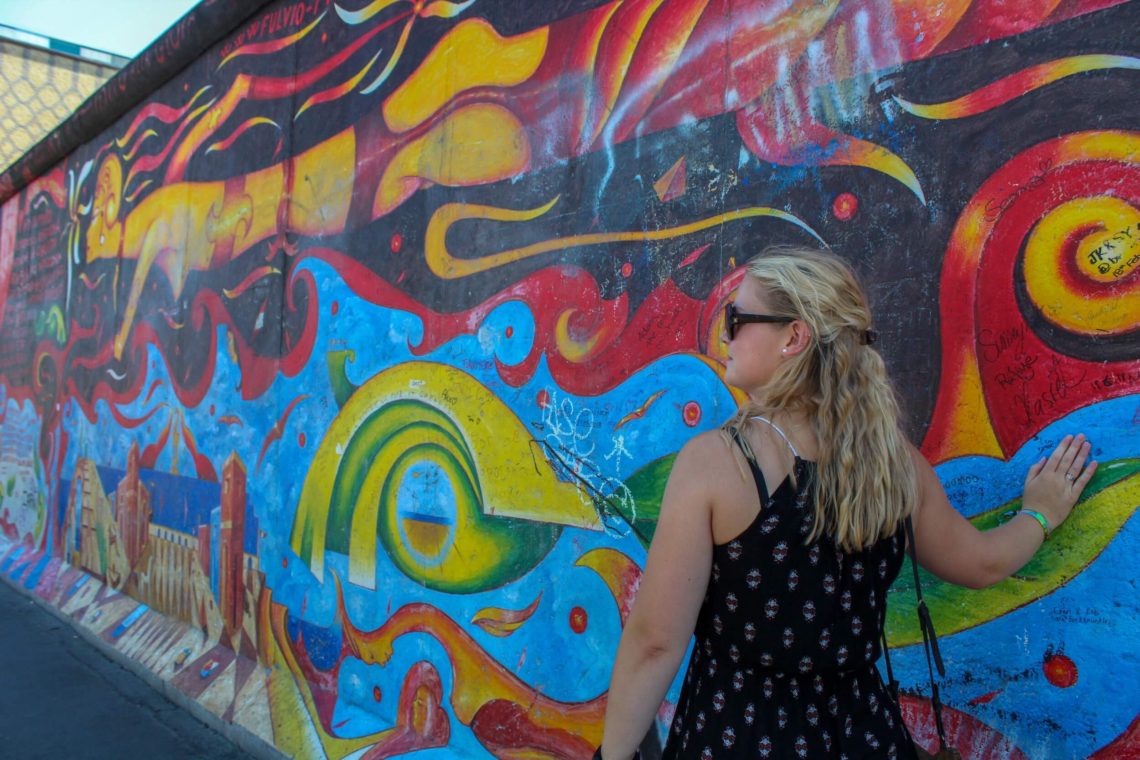 Also Read – Best Bank for Travelers – Starling vs Monzo Card Review
Fines for No Valid Ticket
There are validation machines in the stations that you
must have your ticket stamped once
for it to become valid. If you are caught riding any of the public transport with either an invalid ticket or no ticket at all, you will face an on the spot fine of €60. We cannot advise you precisely how often this happens, however, although we only saw one ticket inspector our entire trip, we also saw two people getting fined. It is up to you to decide if it is worth the risk or not. Ticket Inspectors usually patrol the transport in plain clothes and only announce who they are once the doors have closed and there is no escape. However, you may also see uniformed inspectors so don't think you are safe simply because you can't see anyone. A cheeky tip from one of the locals we met was if you are asked by an inspector for a ticket, make sure you take your time getting it out so as to give your fellow passengers time to escape if need be. Fight the power!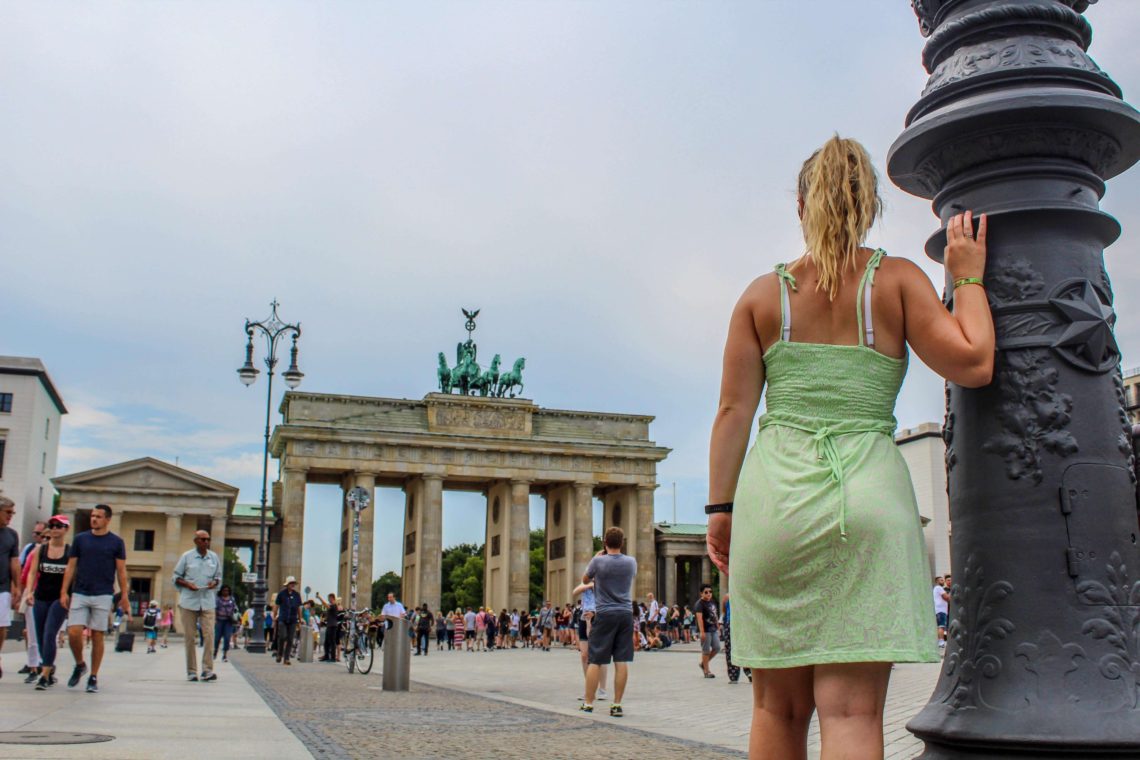 Also Read – Undiscovered Europe – Europe's Hidden Gems
Types of Transport System
Around Berlin there are a large variety of transport systems available. In the city centre, you are spoilt for choice between the U-Bahn, S-Bahn, Tram network and Public Buses. As you leave the city centre, you will find U-Bahn and S-Bahn stops and plenty of frequent buses running.  
U-Bahn and S-Bahn
These transport systems and a mixture between underground and overground trains. During the day and into late evening you will find them running every 10 minutes, so don't worry if you miss the first one. One disadvantage of these methods of transport is the lack of air-conditioning on board. During our visit to Berlin, the weather peaked at 35
o
C each day, making any journey on these trains very hot and sweaty. Make sure you pack plenty of water!   These are also the best modes of transport for making
day trips outside of Berlin, to places such as Potsdam
. The tickets to these places can be bought in the same way as previously discussed.  
Tram System
The tram system runs all over the city centre of Berlin and is also very reliable and frequent. There is also a small amount of air-conditioning available on these vehicles, making them slightly more pleasant for travelling on.  
Buses
Buses run frequently throughout the day and tend to run twice an hour as you get into the evenings. They also offer a very reliable form of transport to the outskirts of the city. Another fine example of German efficiency!  
Before You Leave for Berlin
Before you head off on your trip to the German capital, there are a few things to organise to ensure your trip runs smoothly and you have the best experience on your adventure in Berlin. These include what to pack for Berlin, what insurance to get, where to stay and how to get around.  
What to Pack for Berlin
Berlin tends to be a seasonal city, therefore if you are visiting in summer, it will most likely be hot and if you visit in winter, it will be cold. No matter the season, however, it is still possible to save money on your trip and pack only hand-luggage. We have travelled to the coldest and hottest places in the world, all with the same amount of luggage. The most important part of packing light is considering the layers you will take. Try to avoid big, nulky clothing and instead opt for layers that are much lighter and smaller, but when worn together provide real heat.
If you need inspiration on what to pack, have a look at our full packing guides over here.
  Berlin is a truly fascinating city, with lots of stunning sights to see. There is also a lot of beautiful street art around the city of Berlin, so one of the most important things to pack is definitely a good camera.
Have a look at what is in our camera bag right here.
Travel Insurance for Berlin
Whenever we travel, we always make sure that we have travel insurance. Buying travel insurance is definitely one of the least enjoyable ways to spend money, however the thought of forking out money for any accidents that may happen is even worse. To save us worrying about potential medical costs, we take out cheap and reliable travel insurance with World Nomads, a backpacker friendly travel insurance company. These guys offer a huge range of travel insurance cover, excellent customer support and all for a backpacker friendly budget.
Get a quote for your cover right here and have peace of mind on your trip.
Also Read – The Ultimate Berlin Itinerary – Two Days in the Capital
Where to Stay in Berlin
No matter what your style of accommodation is, Berlin has the perfect place for you. We have put together a list of the best places to stay in Berlin, ranging all price ranges, to make your trip a little less stressful.  
Luxury –
Hotel Adlon Kempinski Berlin
is a 5 star hotel situated in  's Mitte, beside the  . Soak up your experience in the city in a luxury central location.
You can book your stay at Hotel Adlon Kempinski Berlin
 here. 
Mid-Range –
Hotel California Kurfürstendamm
35 is located in the heart of Berlin and features a terrace on the Kurfürstendamm Boulevard.
You can book your stay at Hotel California Kurfürstendamm 35 here.
Budget –
Teikyo Berlin – Hotel und Jugendgästehaus am Zeuthener See
is directly located on Lake Zeuthen and is a peaceful place to stay in south-east Berlin. There is even the option to hire a rowing boat to allow you to explore the surrounding nature on the lake.
You can book your stay at
Teikyo Berlin – Hotel und Jugendgästehaus am Zeuthener See here.
For all other choices of accommodation in Berlin, click here.
If hostels are more your social scene, Berlin has a huge range of hostels available in all locations across the city. Make new friends and enjoy the social side to travelling with a hostel.
Browse all of your best hostel options for Berlin right here.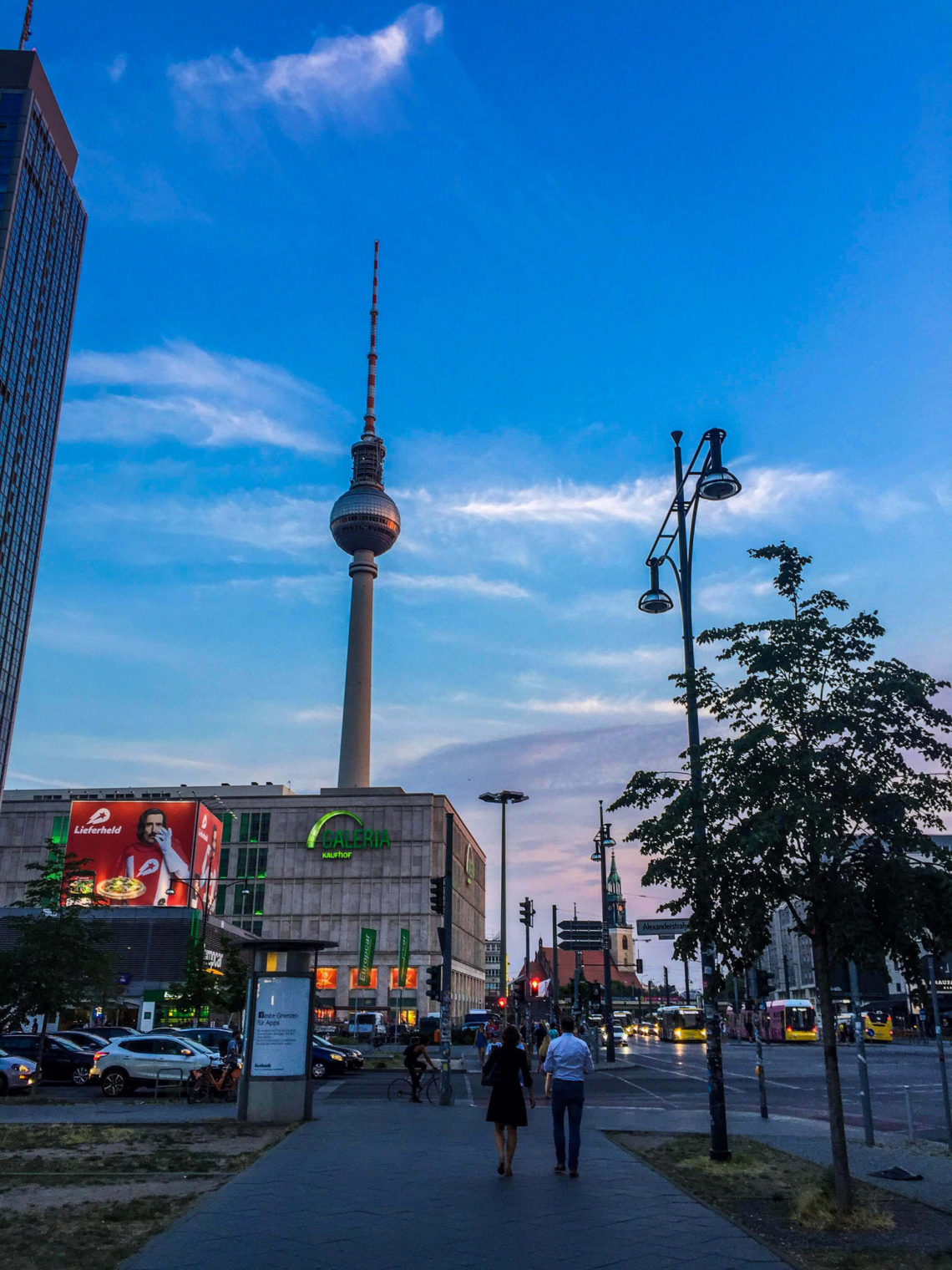 Also Read – Berlin's Best Attractions – Top Nine Activities in Berlin
    There you have it, your
full guide to getting around Berlin
. We hope this guide can help you to find the cheapest and best way for you to get around Berlin. Have you been to Berlin before and rode on the public transport? What did you think of it?
Let us know in the comments below
. If you know anyone who is visiting Berlin, make sure you
share this guide with them
so that they can maximise their experience getting around in this awesome city. If you enjoyed reading this, you can check out the rest of our
Germany content here
to get planning the rest of your trip. Make sure you
catch up with us on social media
to see where we are in the world, and tag us in your photos so we can share them with our community of adventurers.    
Now Read:
This article may contain affiliate links that provide us with a small income. For more information read our Affiliate page.
---
Save this image to your Germany Pinterest board for later!