Starting the NE250 road trip
Happy Friday Everyone!
If you are in the UK, what are your thoughts on this crazy heatwave we're having? I have to say I always think I enjoy a bit of heat and sunshine but then it becomes a bit much, especially living in a van!
It reminded me of living in our tiny van in Australia, thankfully it wasn't that hot but the stuffiness for a few days definitely took us a bit of getting used to again.
The past week, has been a good mix of exploring castles, beaches and the medicine aisle for every possible hayfeaver cure. We've stayed at some beautiful park ups and even had to spend a couple of nights on a campsite.. we'll get to that later.
If you're not already make sure you head over to our Instagram or Facebook page to follow our stories and see what we get up to on a day to day basis.
Instagram – www.instagram.com/highlandss2hammocks
Facebook – www.facebook.com/highlands2hammocks
Highlights of the Week
When we caught up with you last, we were parked up on the outskirts of the beautiful Braemar. This is definitely a camp spot we'll be returning to but with the temperatures set to rise again, we were keen to get a move on to the coast where we could enjoy a sunrise and a dip in the sea. So we headed off to Stonehaven to do just that.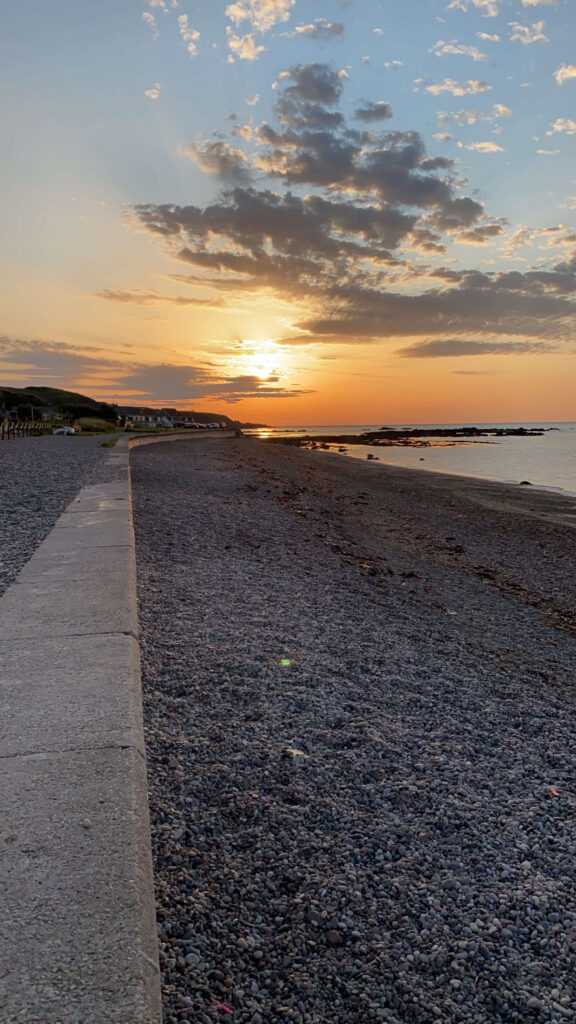 We arrived at our park up at 11.30pm but were still excited for a sunrise so the alarm was set nice and early for 4.20am.. Safe to say that has been our last late night and early sunrise combo this week as the go pro we put on the roof to catch a video of the sunrise, is now gone due to us being too tired and forgetting to take it down.
Anyway, enough dwelling on our mistakes, whilst we were here we visited a castle that we have been dreaming of going to for a long time, Dunnottar Castle. It sits right on the edge of the cliff and we were even lucky enough to spot some dolphins down below it.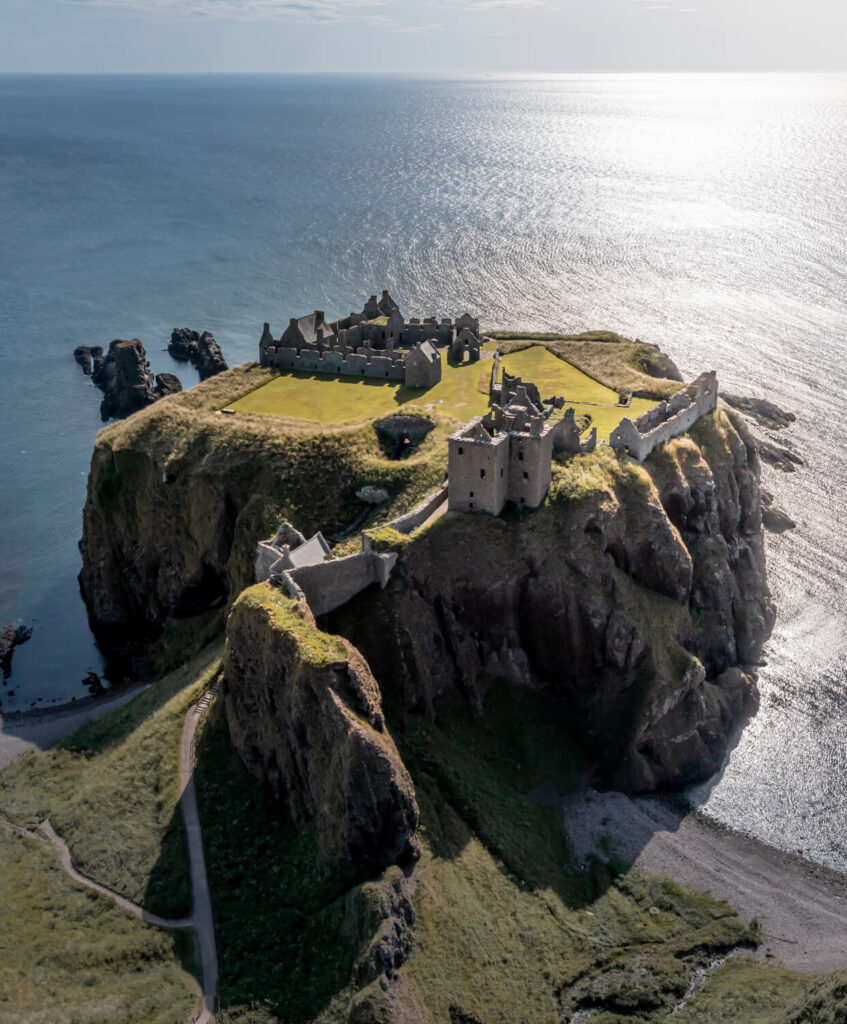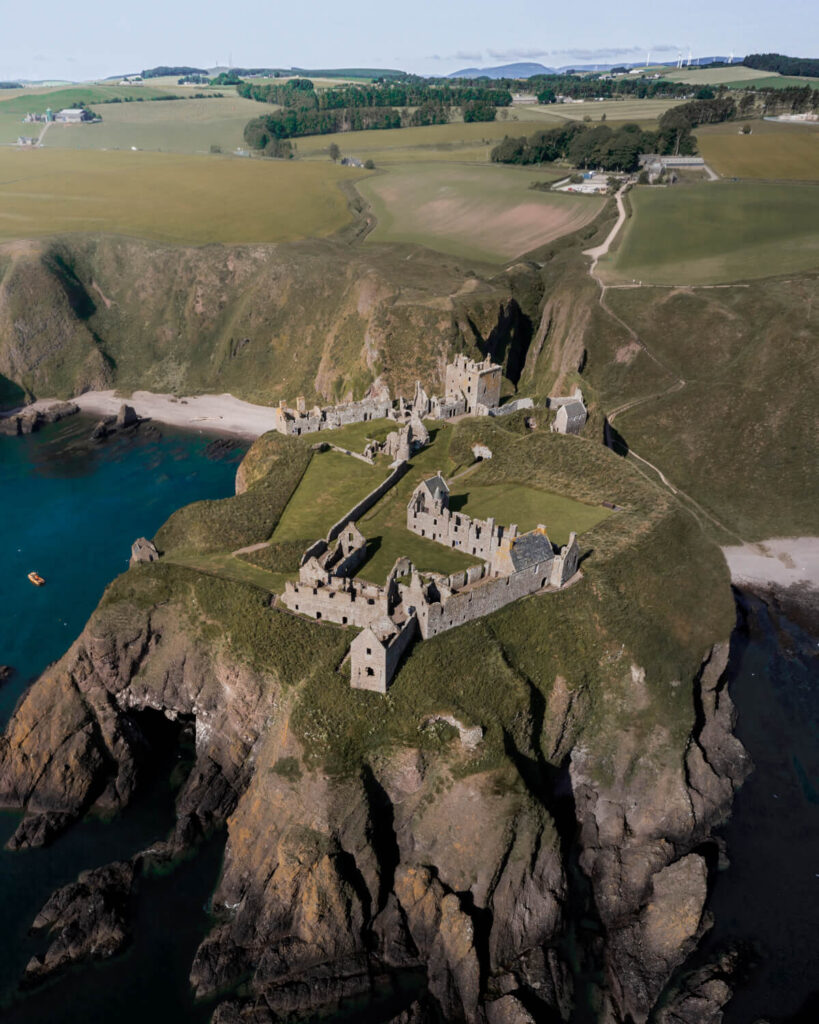 Whilst we are on the topic of castles, the NE250 road trip is full of castles and history, so we decided to stop in at another couple on our way north to Aberdeen.
First we visited Crathes Castle Garden and Estate which sits just outside of Banchory. A lovely place to wander round and admire the towering turrets.
The second castle we stopped at on this day was Drum Castle Garden and Estate, one of Scotland's oldest tower houses. It is free to roam around the grounds and a lovely place to take some photos.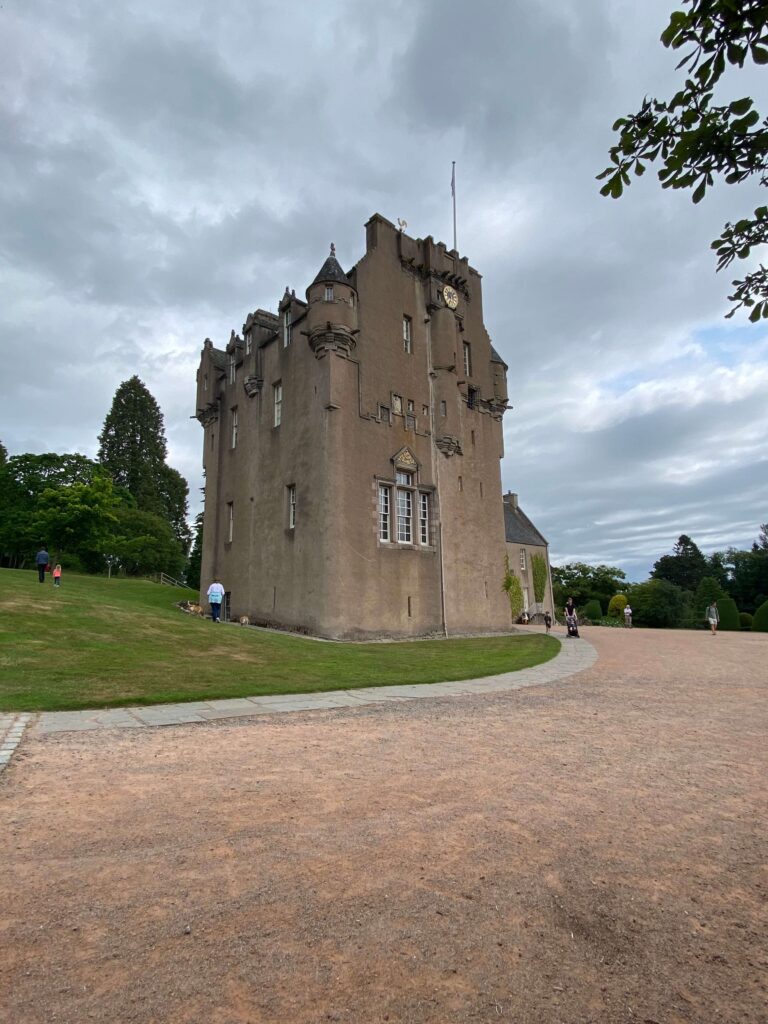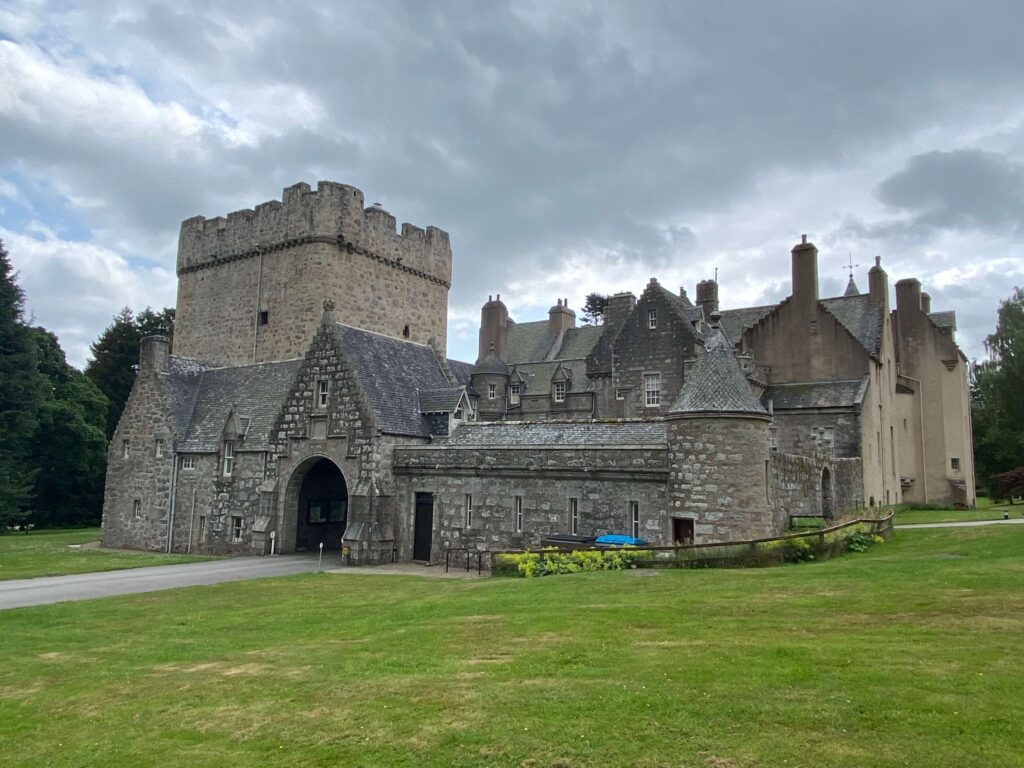 I thought the last time we filled you in on the leisure battery details, it would be the last, unfortunately that is not the case.
We realised that despite being told when we bought Ellie she had a split charge really installed, which would allow us to charge up the battery when we drive, the battery was not charging.
Pulling things apart we are convinced that the van does not actually have this in place, meaning we couldn't charge up our leisure battery.
So we booked into a campsite for the next few days whilst we worked out what to do. I must say, it was quite a luxury having laundry facilities and a big waterfall shower!
The last few days have been spent exploring Aberdeen city and being camped up by the beach. We also met up with our friends Darren and Lauren and their doggo Bonnie.
Tomorrow, we plan to head further up the coast and enjoy more of the beautiful beaches that Scotland has to offer.
If you want to be first to hear what we've been up to and get this weekly catch up sent straight to your inbox on a Friday, make sure you subscribe to our newsletter. 
Lots of love, Gemma and Campbell