Aberdeen, also known as the granite city, is a port city in the north east of Scotland. The name granite city comes from the many grey stone buildings made from the locally sourced quarried granite stone.
Despite the grey colour, Aberdeen is located on the beach and has a great vibe to it. The city is also the starting point for the North East 250 road trip in Scotland which we will explore in some more detail at the end of this post.
No time to read now? No problem, save a pin to your Pinterest board for later!
Things to do in Aberdeen - A Guide to the top Attractions in Aberdeen
Aberdeen is a great city to visit if you are heading north in Scotland. It may be called the granite city but there are a lot of historical buildings to see around the city. In this guide, we will discuss the best time to go to Aberdeen as well as the following
Union Terrace Garden

Kirk of St Nicholas

Belmont Street

Aberdeen Science Centre

Aberdeen Esplanade

Powis Gates
Union Street
Gordon Highlanders Museum
St Machar's Cathedral
Street Art
William Wallace Statue
Provost Skene's House
Maritime Museum
Greyfriars Church
Marischal College
St Andrew's Cathedral
Girdle Ness Lighthouse
Walker Park
Seaton Park

Preparing for your trip to Aberdeen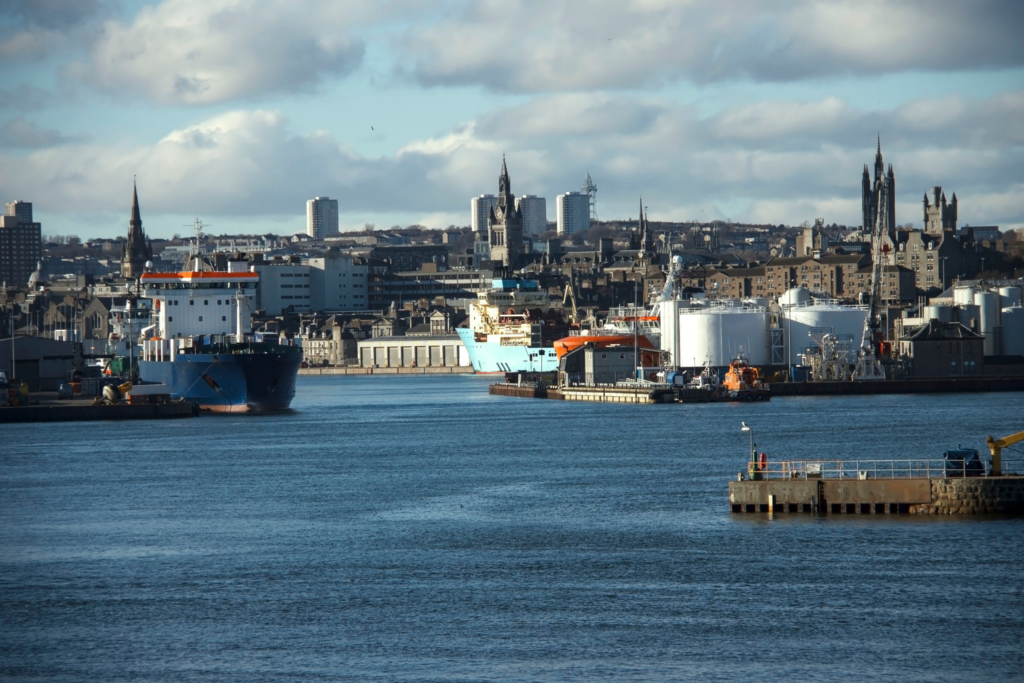 Union Terrace Garden
The Union Terrace Gardens is a public park in the city centre of Aberdeen. Opening to the public in 1879, there were discussions about a redevelopment that has caused huge controversy in 2010 and is still being discussed today. The park is sunken and surrounded by some of the best architecture in Aberdeen, a great place to rest your legs after shopping.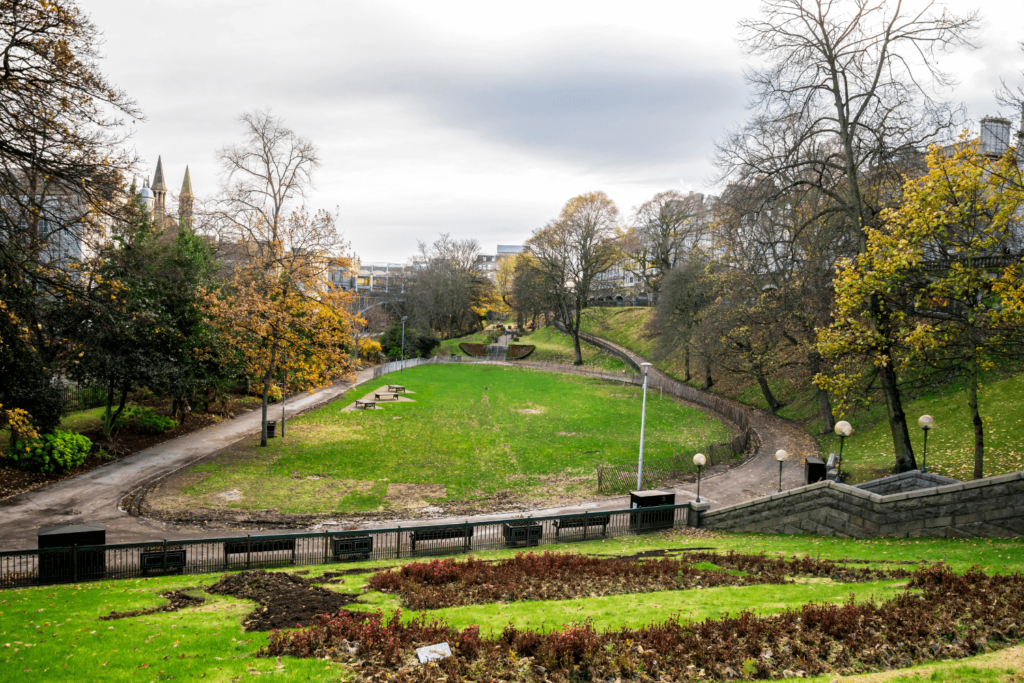 Kirk of St Nicholas
In the centre of Aberdeen, just beside the Bon Accord shopping centre, you will see the Kirk of St Nicholas. St Nicholas was chosen to be the patron saint of Aberdeen as he rescued sailers in a nearby storm out at sea.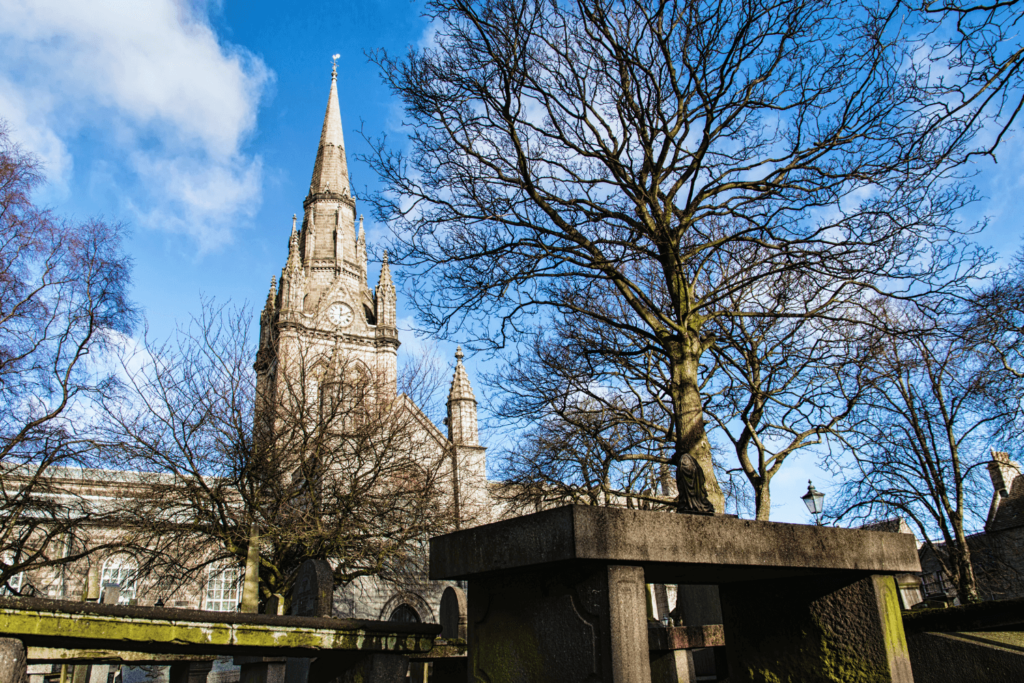 Belmont Street
Belmont Street is like the social hub of Aberdeen. Here you will find some of the best restaurants, bars and cafes in the city. It runs perpendicular to Union Street in the centre of the city. In the past, the street was home to several churches, however today only one remains, The Triple Kirks, which today is the Triple Kirks Pub.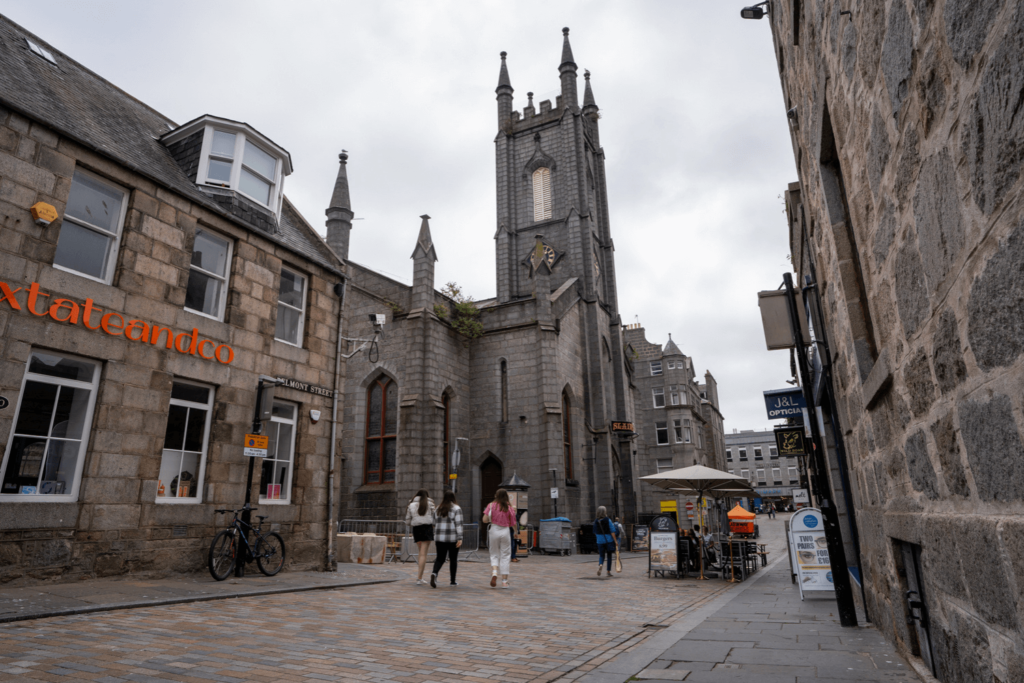 Aberdeen Science Centre
Aberdeen Science Centre is one of the top tourist attractions in the city of Aberdeen. There are many zones to explore and over 60 interactive exhibits and workshops. The centre is open 7 days a week and tickets must be booked in advance. You can book a morning or afternoon ticket and will be eligible to 3 hours in the centre.
Tickets – adult £11, child £7
Esplanade
The Esplanade is lined with cafes and ice cream jobs, perfect for a cool down on a hot summers day. It is located around a 30 minute walk from Aberdeen city centre and the esplanade itself is around 6km and very popular for walking or running along. You can also hire surfboards from Scot surf who have a navy blue van parked up on the beachfront.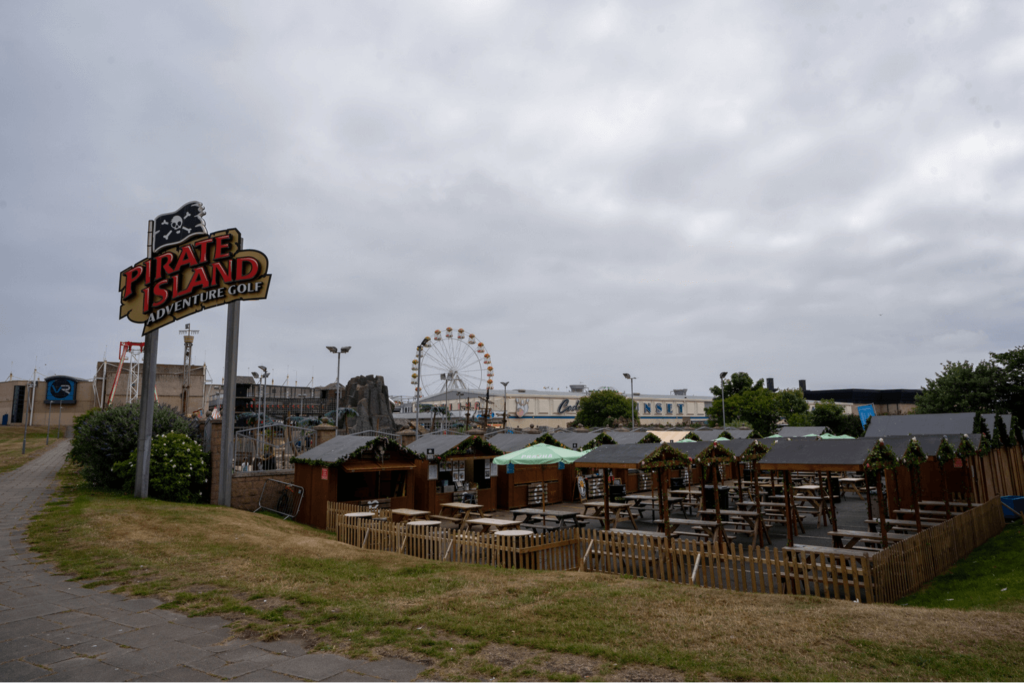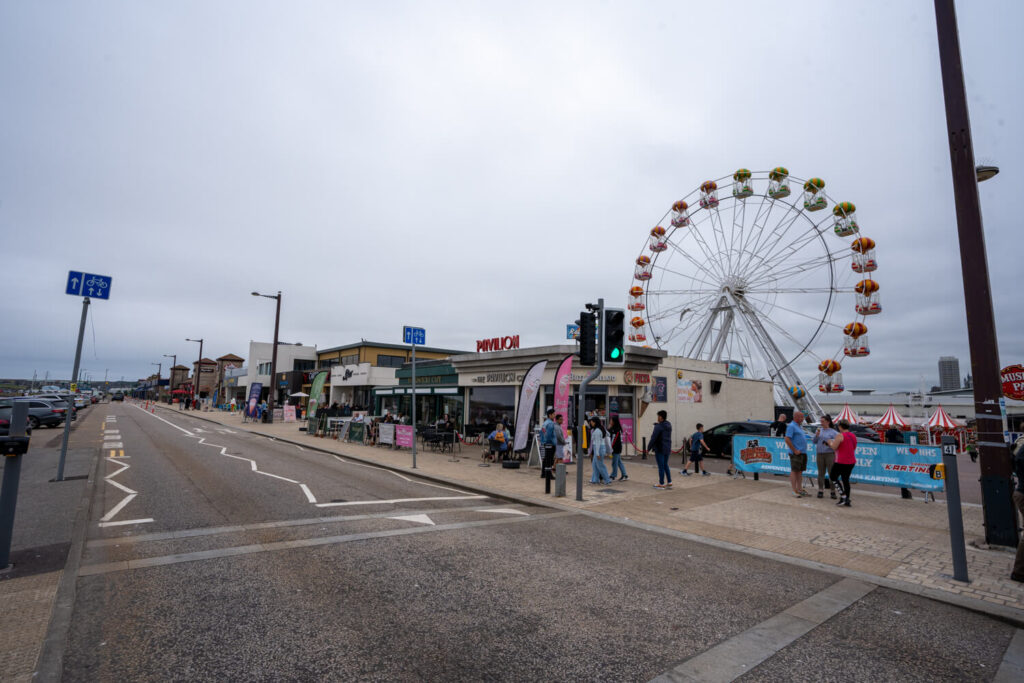 Powis Gates
The Powis gates are located in the northern part of Aberdeen and are a historical landmark dating back to 1833. They can be found on the grounds of the University of Aberdeen's Kings College Campus. The Powis Gates used to serve as an entrance into Powis House, however in 2007 the University of Aberdeen had them restored. This is a really unique sight to see in Aberdeen and well worth a visit.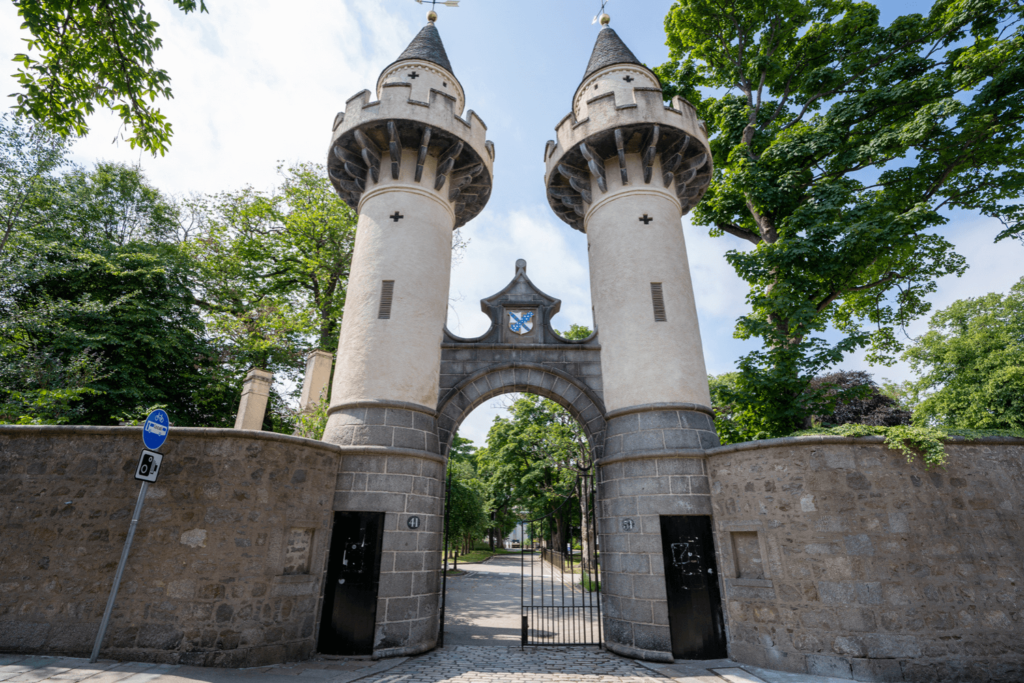 If you are looking for a good bag for your time exploring Aberdeen, we can highly recommend the Wandrd Bag PRVKE 41L if you are carrying camera equipment around the city. If you are looking for a smaller backpack, The Nest by Tropicfeel is one of the most comfortable bags I have ever owned and perfect for a city break.
Union Street
Union Street, also known as the granite mile, is where you will find some high street shopping in the city centre of Aberdeen. There are now shopping centres that have been built in the city, meaning that some of the shops have closed on union street, however you will still find some of the favourites here.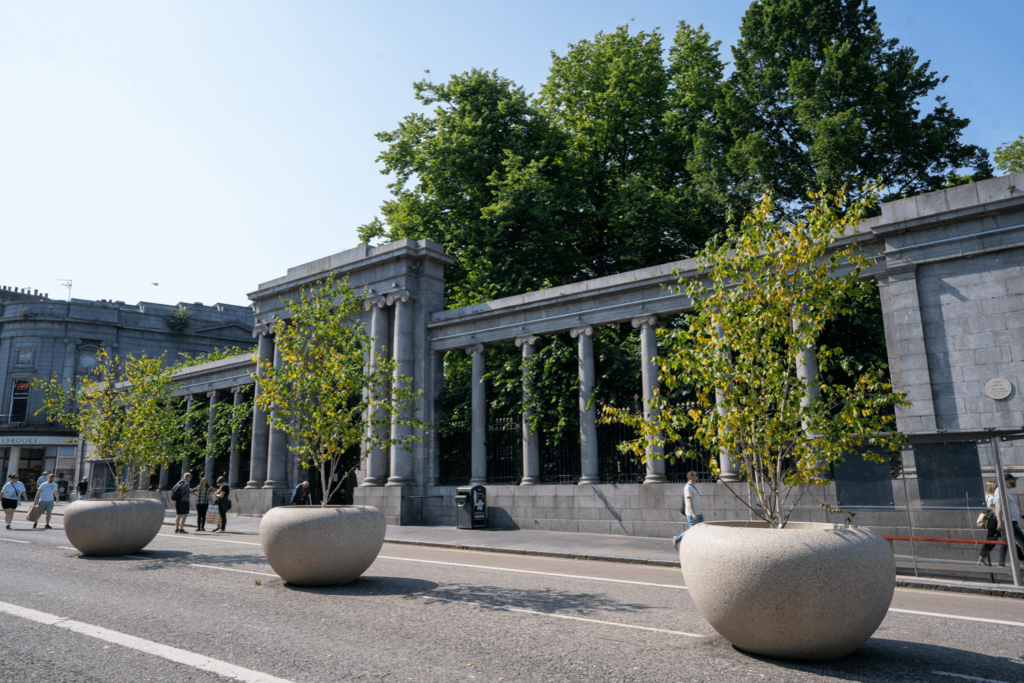 Gordon Highlanders Museum
The Gordon Highlanders Museum, located in the city of Aberdeen, is a military museum in place to celebrate the story of the Gordon Highlanders regiment. There are tearooms at the museum and the gardens and museum can be hired out for events.
Tickets – adult £10, child £5.00
St Machar's Cathedral
St Machar's Cathedral is a Church of Scotland church located in Old Aberdeen in the north of the city. It hasn't had a bishop since 1609, therefore it is only a cathedral by name and more of a high kirk. It is free to enter the cathedral and lovely to have a look around the very impressive architecture.
Street Art
Keep your eyes peeled around the city for the street art. There are many incredible pieces of art all around the city within walking distance. If this interests you, why not join a free Nuart street art tour. This is a 90 minute tour around the street art in the city at 1pm and 6pm on Thursday's and Sunday's and the occasional Sunday between April and September.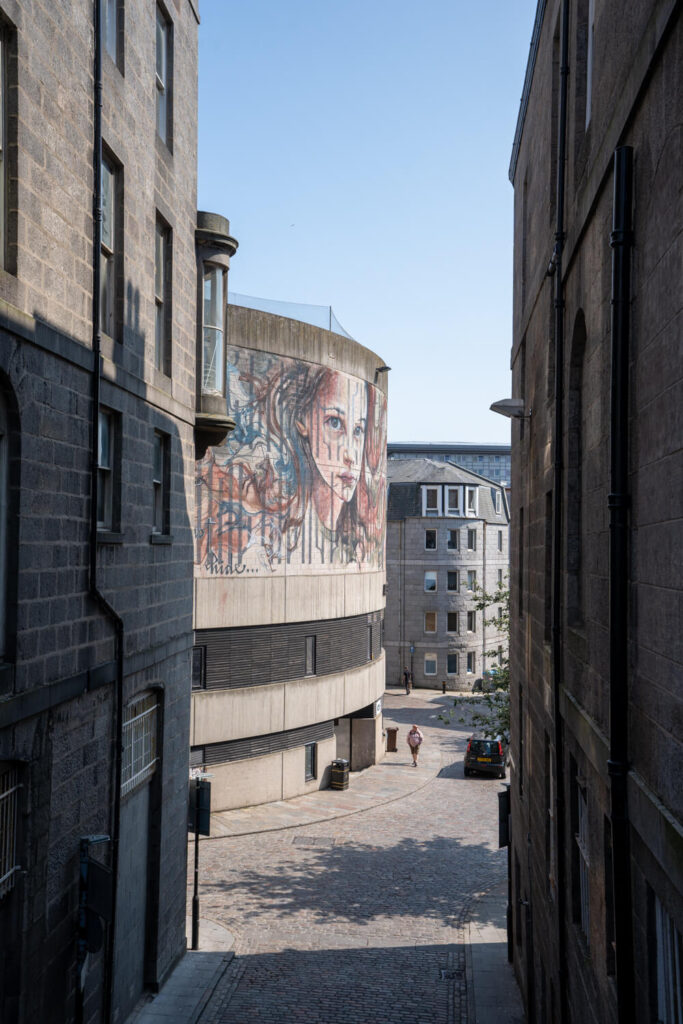 William Wallace Statue
The William Wallace statue was erected in 1888. The statue sits opposite from the Union Terrace Gardens in the city centre of Aberdeen. When we visited, there were so many seagulls that poor William Wallace's head was covered in poo!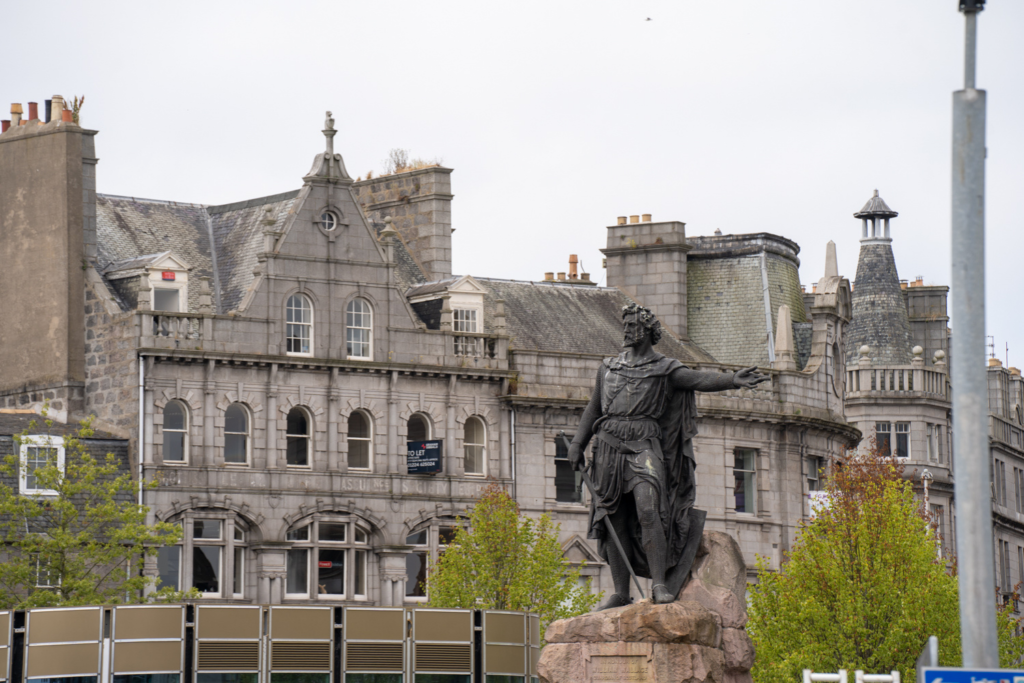 Provost Skene's House
Provost Skene's House was built in the 16th century, along with many other houses, however this is the only one that remains to show off early burgh architecture in Aberdeen. Provost Skene's House has had multiple owners and been used for many different things over the years. Previously it has been used by Hanoverian troops as a billet during the Jacobite rebellion.
In 1953 Her Majesty Queen Elizabeth the Queen Mother opened Provost Skene's House as a museum with completely refurbished interior. It is furnished in the styles of the 17th, 18th and early 19th centuries. 
Provost Skene's House is currently closed for redevelopment and due to re- open in 2021.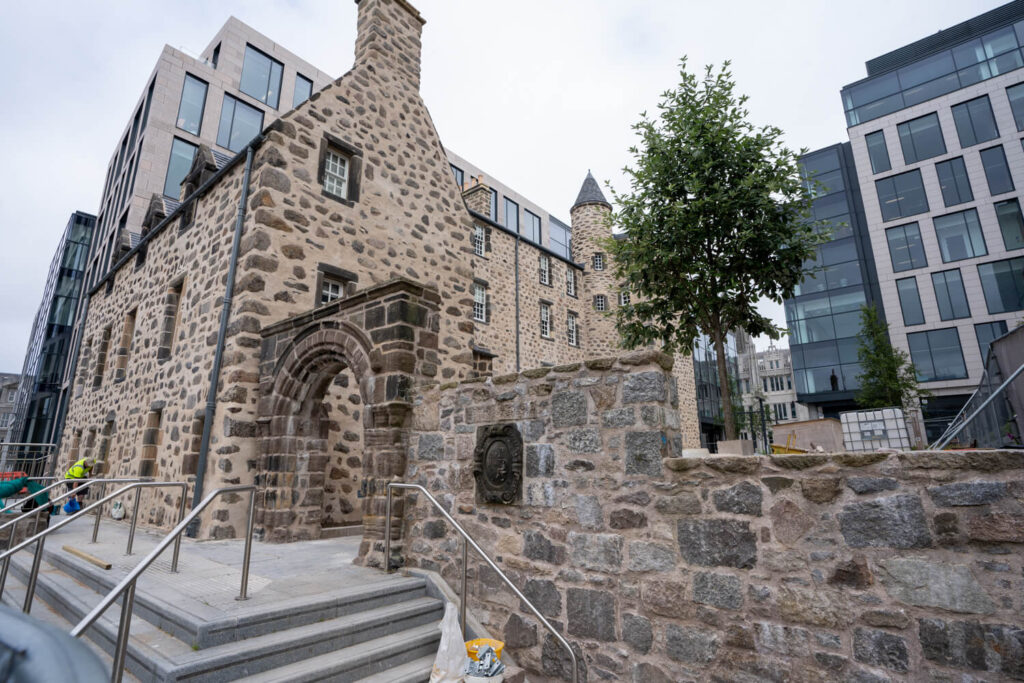 Maritime Museum
The Aberdeen Maritime museum is based in the city centre on Shiprow, just off Union Street. There is a great viewpoint over the harbour as well as telling a story of the shipping industry in the North Sea through exhibitions and interactive displays. 
There is also a cafe on site as well as a souvenir shop. There is no parking at the museum, however you will find parking 100 yards up the hill at the NCP. If you ask at reception, you will be eligible for parking at a discounted rate. 
Ticket – free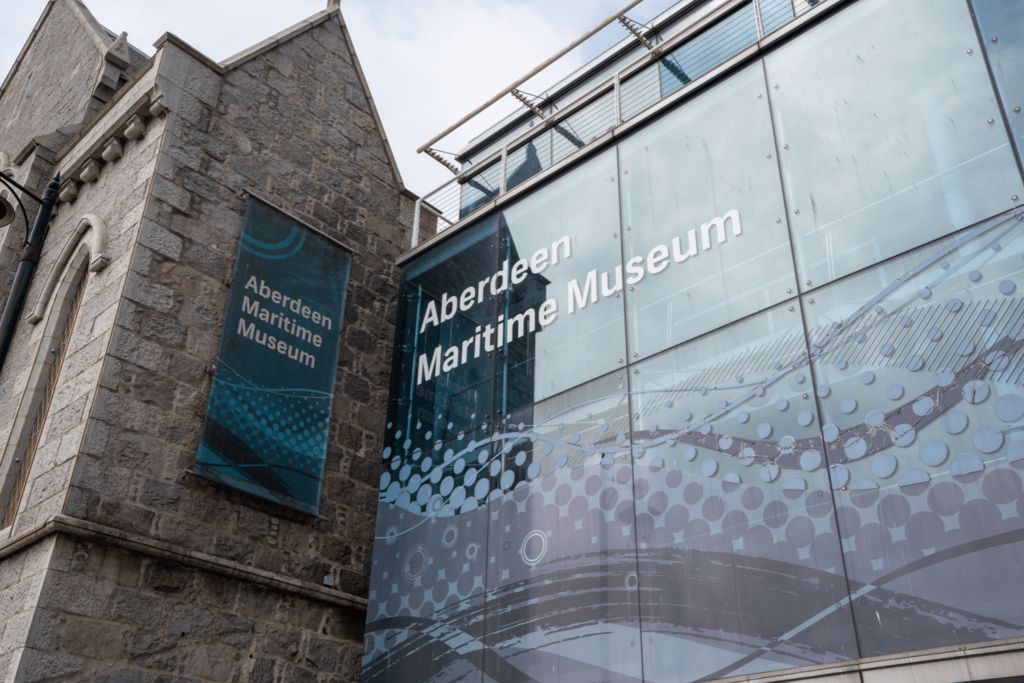 Greyfriars Church
Greyfriars Church is situated on Broad Street and is the south-east corner of the Marischal College building.
It was built in 1903 and is now in the process of being turned into a new city centre bar.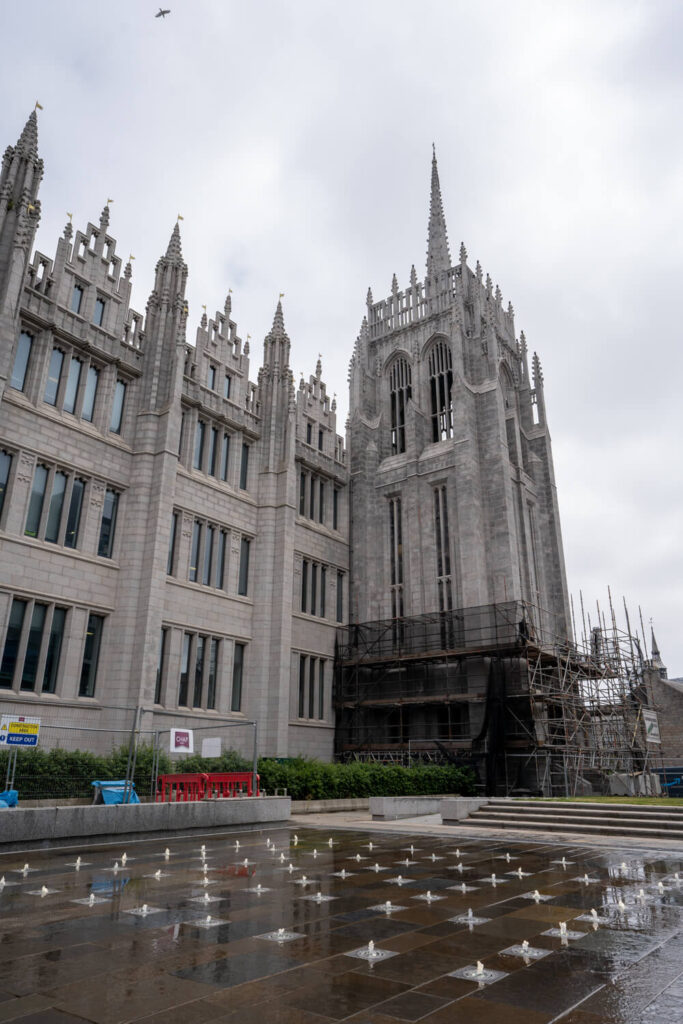 Marischal College
Marischal College is one of the most eye-pleasing buildings in the city of Aberdeen. The building was previously constructed for the University of Aberdeen, however it is now used by the Aberdeen City Council. Construction on this building began in 1837 and it was recently renovated in 2011. It is located on Broad Street in the city centre of Aberdeen.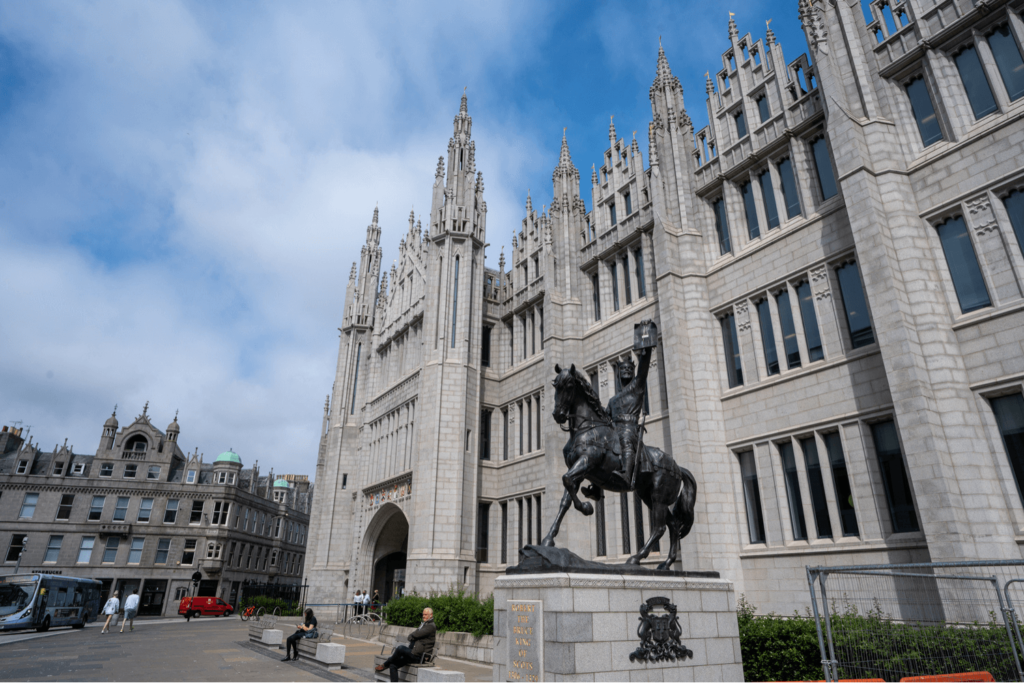 St Andrew's Cathedral
St Andrew's Cathedral is located on Kings Street in the heart of Aberdeen city centre. It is a beautiful building that stands out on the street. Built in 1715 this historical building is well known for being the church where the first bishop of the Episcopal Church in the USA, Samuel Seabury was ordained in 1784. 
Unfortunately St Andrew's Cathedral is temporarily closed at the moment.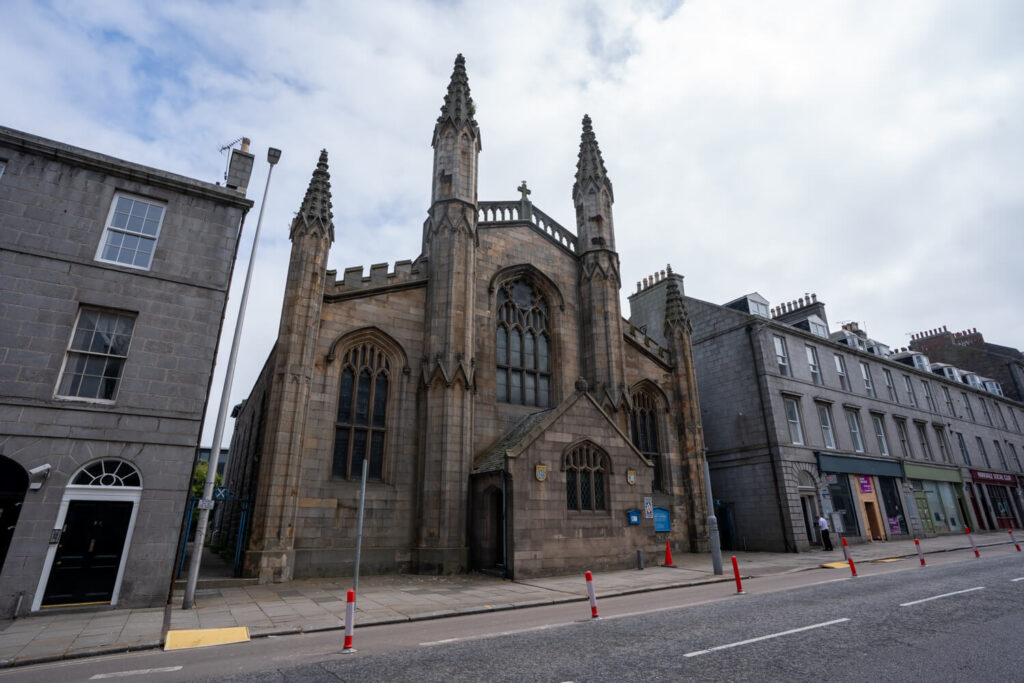 Are you planning to visit more of Scotland on your trip? Why not check out our books to help you plan your trip? 
Girdle Ness Lighthouse
Situated on the Girdle Ness peninsula, south of Aberdeen Harbour is the Girdle Ness Lighthouse. This lighthouse is listed as a building of historical interest in Aberdeen as it was built in 1833. There are 182 steps to the top of the lighthouse, however there is no public access.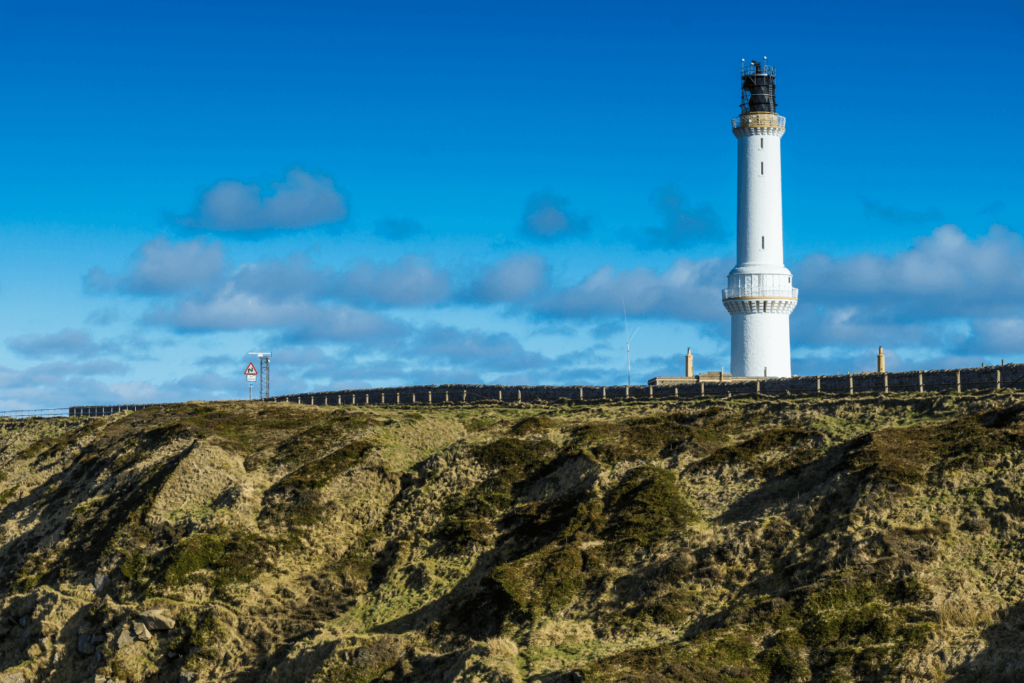 Walker Park
Located down near Girdle Ness Lighthouse, Walker Park is a nice place for a walk and to spot dolphins. We would recommend heading to this area early in the morning as that was when we saw the dolphins being playful in the water reasonably close to shore.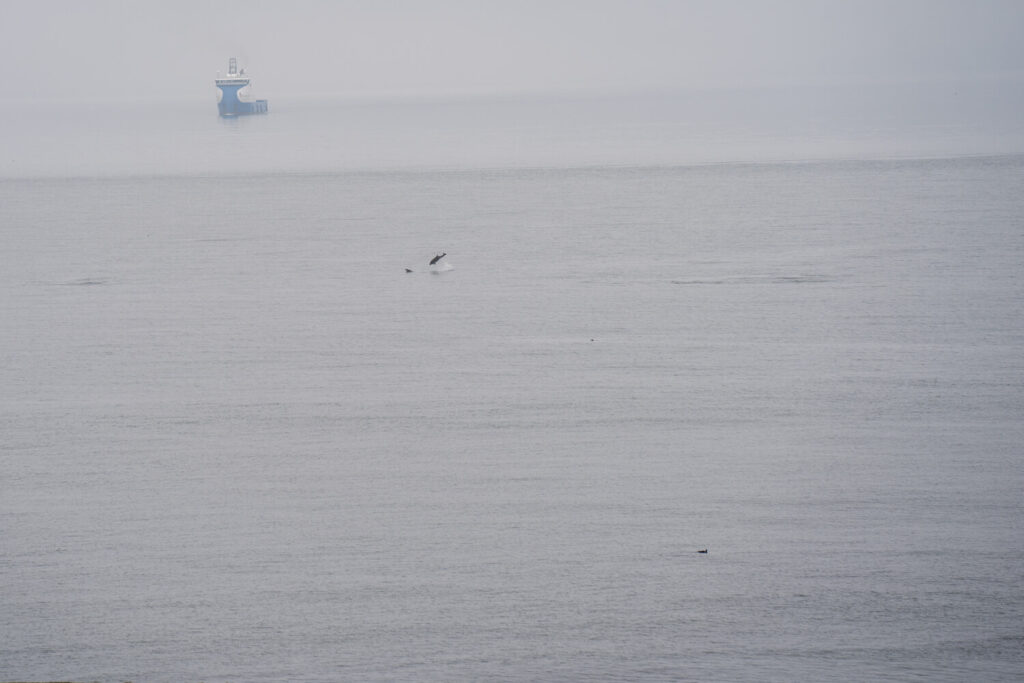 Seaton Park
Seaton Park is a beautiful place for a walk in the north of Aberdeen. There are also grassy areas, perfect for a picnic and a garden area with stunning plants, especially in the summer months. There is also a children's play area, public toilets and parking available.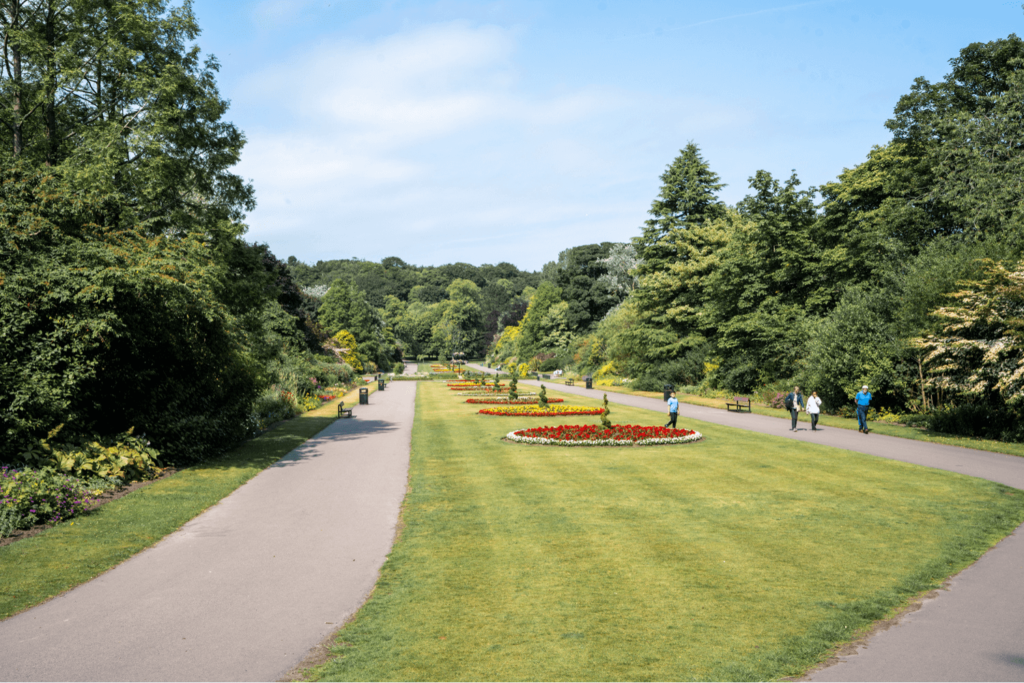 Footdee
Whilst you are in Aberdeen you must visit the small harbour village of Footdee. This old fishing village is lined with quaint houses. It is tucked away at the end of the esplanade and if you weren't looking for it, it is unlikely you would find it.
It was built in the mid-19th century with the intention of re-homing the cities fisherman, however today it is a vibrant little village with quirky houses and decorations. Lovely for a wee walk around.
Before You Leave on the North East 250
Before you head off on your trip around the NE250, there are certain things you will need to get organised to ensure a smooth trip. These include how to get around the route, including being aware of single track roads, etc., what to pack for Scotland, where to stay along the route and what travel insurance to book.
How Do I Get Around the NE250?
Given the reasonably remote location of the NE250 and the majority of the sights along the route, the best way to get around this road trip is by driving. There are of course other methods that are still popular, such as cycling and hiking, however, if you have a short amount of time on the route, neither of these are very suitable.
As for public transport, this isn't completely impossible, it is just a lot more difficult.
If you are looking to rent a cosy, reliable and luxurious campervan for your trip around the NE250, we highly recommend hiring through Spaceships Rentals.
Browse the full range of vehicles on offer at Spaceships over here.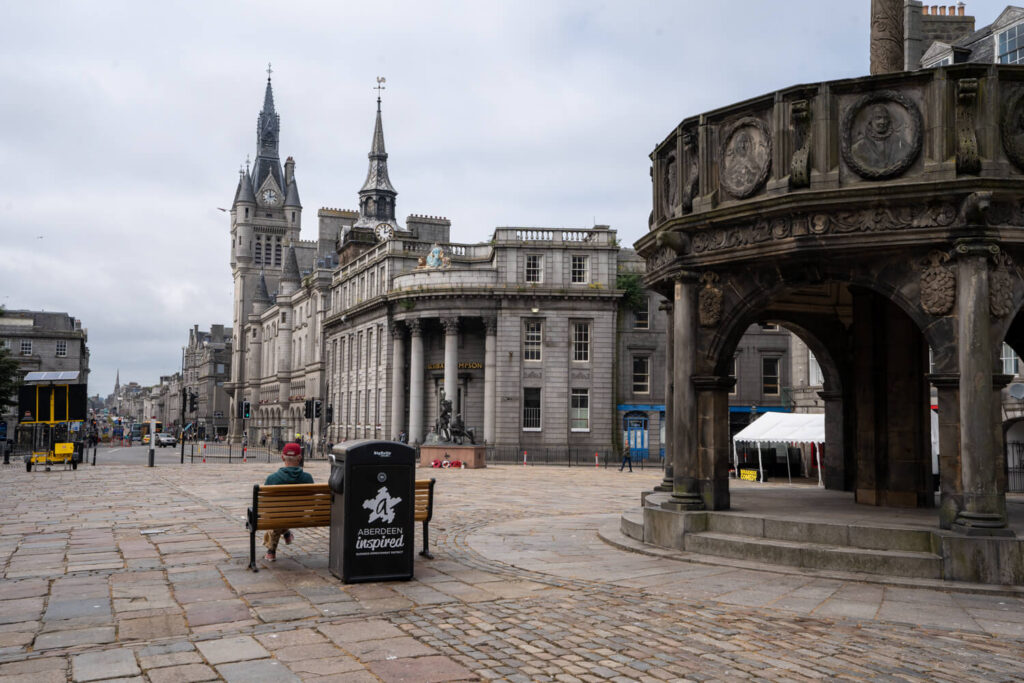 What Should I Pack for the NE250?
When it comes to packing for a trip along the NE250 there is one item of clothing that you are going to need all year round: a waterproof. It rains in Scotland on average 250 days a year, meaning that during your 7-day NE250 road trip you will probably experience at least a drizzle of rain. Due to this, the number one item on any Scotland packing list is a good waterproof jacket.
As for the rest of the year, the temperature in Scotland and the central heartlands is reasonably mild for most of the year. During the winter months, you will most likely experience snow, however, temperatures usually sit around freezing, so it is not too cold. For your reference, the average temperatures in Scotland are listed below during each season.
Spring (March, April, May) – 5-10 degrees C
Summer (June, July, August) – 15 degrees C
Autumn (September, October, November) – 5-10 degrees C
Winter (December, January, February) – 0-5 degrees C
As you can see, the weather never really gets above the teens, with anything over 25 degrees C considered a heatwave. The best way to pack for your trip to the highlands is with layers that can be added and removed as you need them. You will definitely need a hat and gloves during the colder months and will most likely need sunscreen to protect you on the long days in the open.
It is also important to stay hydrated, especially when you are out exploring in the marvellous landscape of Scotland. We use Water to Go water bottles to fill up with water from running streams and taps.
For our full list of items that we pack no matter where we go in the world, check out our full packing guides over here.
Given the beautiful sights and scenery that you are no doubt going to see around Scotland, we highly recommend packing a good camera for your trip. If you want to read more about the cameras we use and why we love them, check out the link below.
You can read what else we keep in our camera bag over here.
Photography Equipment
Where Should I Stay in Aberdeen?
Luxury – Residence Inn by Marriott Aberdeen is a luxury hotel in the city of Aberdeen. It is within 20 minutes walk of the beach front and has free wifi, a gym and laundry facilities on site. The best things about this hotel might just be that it was rated highly for the comfort of the beds!
Book your stay at Residence Inn by Marriott Aberdeen here.
Mid-range – The Jurys Inn Aberdeen is located a stones throw away from the city centre shops, bars and restaurants. All rooms have air conditioning, a TV, hairdryer and most importantly, a comfortable bed.
Book your stay at the Jurys Inn Aberdeen here.
Budget – The Station Hotel sits opposite the train station in Aberdeen and is a fantastic budget option for your trip to the city. Each room is equipped with a TV and tea/coffee making facilities as well as having it's own private bathroom.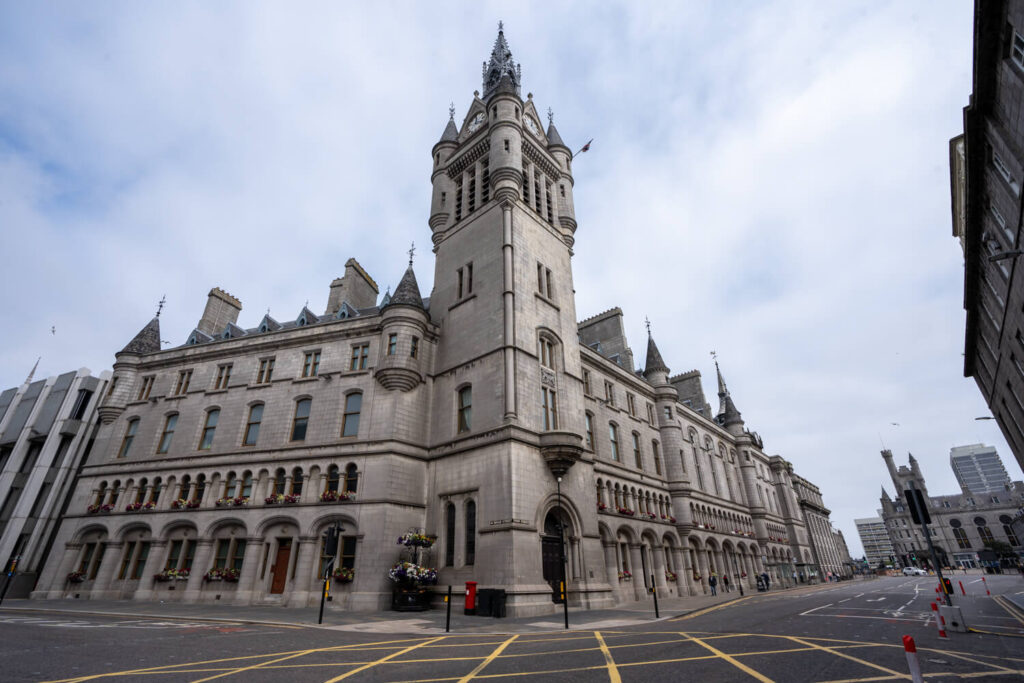 What is the Best Travel Insurance?
We know travel insurance is the least enjoyable thing to purchase and look at when you're planning a trip, however, you wouldn't want to be without it in the event that something happened. Accidents can happen anywhere and the extortionate medical bills will ruin your trip if you are not covered.
To ensure you have a stress-free trip with no worries about potential medical bills, make sure you cover yourself when you travel. We can recommend using SafetyWing, a backpacker-friendly and cheap insurance company that provides good coverage and support. It is also nomad-friendly, unlike most other insurance companies, meaning you do not need to worry about being out of your home country for too long.
Get a quote for your travel insurance right here and get covered!
Are you planning to visit more of Scotland on your trip? Why not check out our books to help you plan your trip? 
So there you have it, the things to do in Aberdeen before you set off of your NE250 road trip. If you have been to Scotland recently, let us know how you found it in the comments below. What were your favourite sights? What did you think of the castles? Where was your favourite stop? Let us know in the comments below.
If you are planning a full trip to Scotland, make sure you check out the rest of our guides and Scotland content to ensure a stress-free adventure. We will gladly answer any questions you have with regards to your trip, so either DM us or send us an email.
Don't forget that sharing is caring! Be sure to share this article with your family and friends to let them know all about your big plans. Maybe even inspire them to visit the NE250 castles  and Aberdeen themselves! Catch up with us on social media and see what we are currently up to. Tag us in your photos from your NE250 adventure on Instagram so that we can share them with the rest of our community.
Read Now:
This article may contain affiliate links that provide us with a small income. For more information read our Affiliate page.
---
Save this image to your Scotland Pinterest Board for later!