Hey friends!
How are you doing this week? We hope you have had a good one. We are now on the Isle of Skye, soaking up the torrential rain.. a bit different to the sunshine we were chatting about last week..
We have still managed to make the most of our time here though and have experienced some pretty cool bucket list moments since we arrived.
To celebrate the start of spring, we decided to have a 20% off sale on Destination NC500. We are also running a competition for the chance to win 1 of 2 copies of Destination NC500. Head over to Destination Earth Guides Instagram to enter. (@destinationearth.guides)
Buy your copy of Destination NC500 on sale here.
If you're not already make sure you head over to our TikTok, Instagram or Facebook page to follow our stories and see what we get up to on a day to day basis. We have been posting updates of our trip in Wester Ross daily so make sure you follow along so you don't miss out on what we're getting up to.
Instagram – www.instagram.com/highlands2hammocks
Facebook – www.facebook.com/highlands2hammocks
We also have a Patreon, where you can sign up to receive discounts, monthly live chats and more! This support helps us out a lot with the daily running costs of highlands2hammocks and we would love to have you join the tartan clan over there for more exclusive content.
For the full details, check out our Patreon by clicking here.
Highlights of the Trip 
The Isle of Skye is also known as the Misty Isle due to being battered by wind and rain a lot of the time. When the weather hits right though and you can see the dramatic mountain tops, this island is one of the most incredible places in the world. We have been visiting for many years now and still every time it leaves us speechless.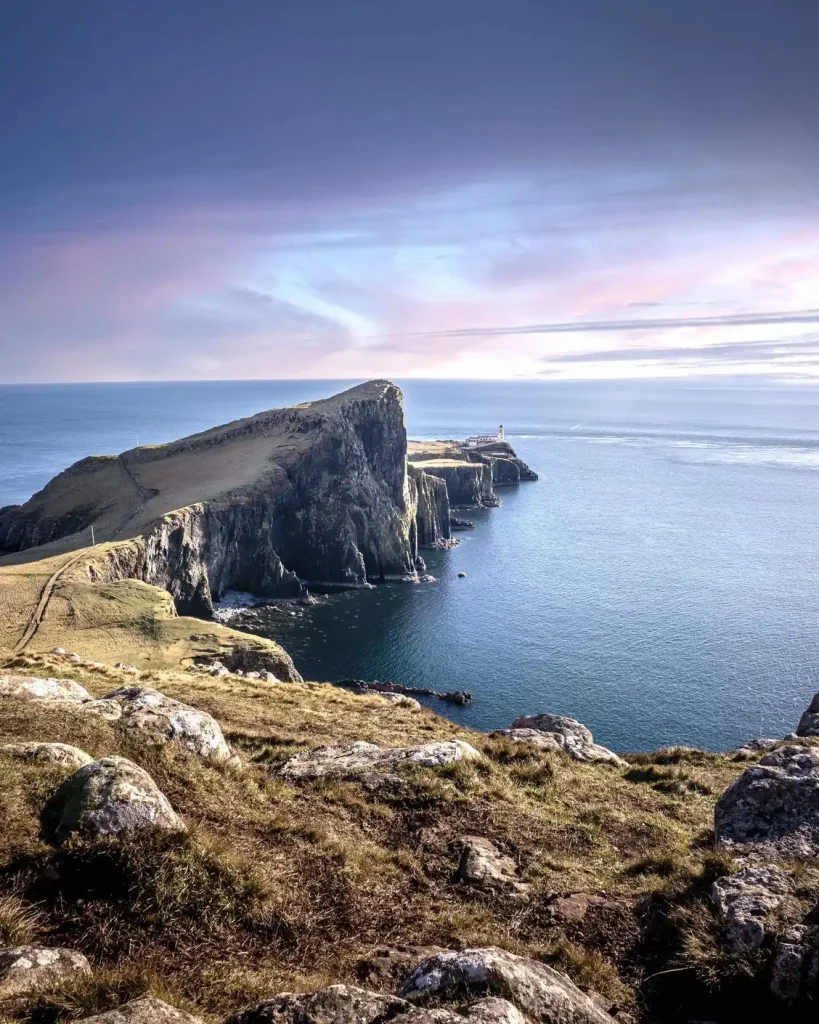 Neist Point
We saw a one day clear weather window last weekend and we knew that this would be the only day that we could experience the best of Neist Point. This is the most westerly point on Skye and from here you can also see across to other Scottish Islands in the distance. Neist Point Lighthouse sits on the end of the cliff and it is a very popular spot for photographers, in fact, I think everyone got the good weather memo as it sounded like photographers had travelled quite the distance to get to Neist Point for the golden hour on that day.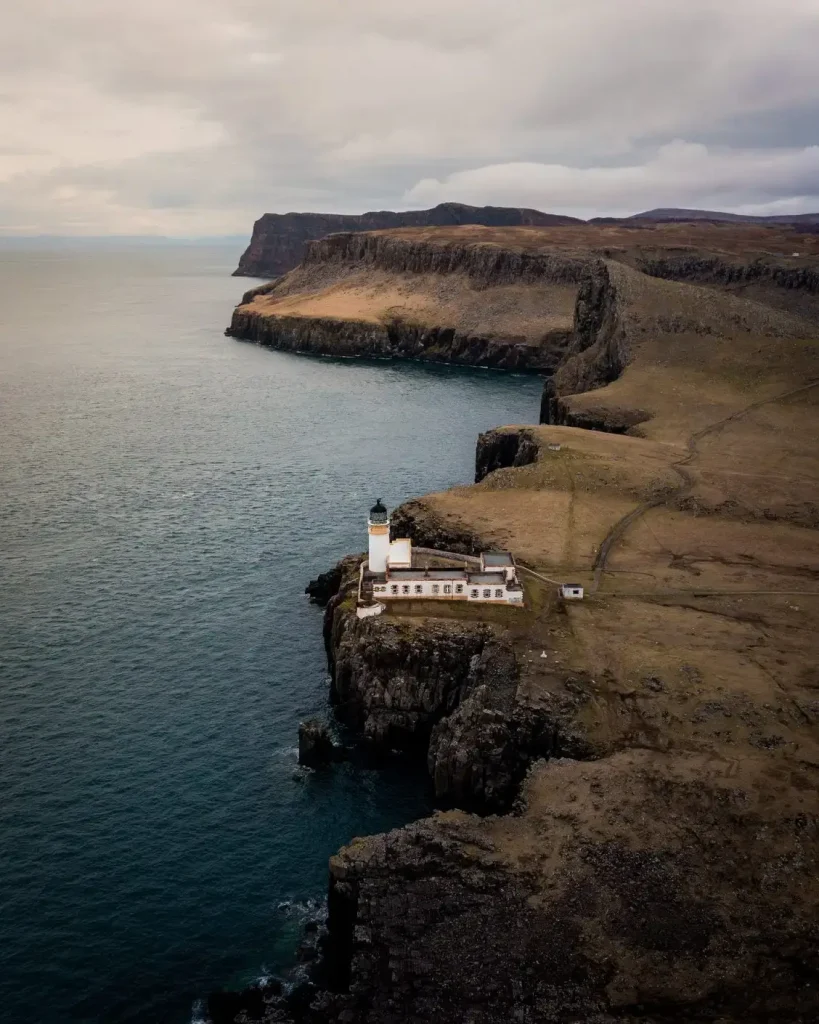 Baby Lambs
We didn't expect to wake up the following morning after our moody sunset at Neist Point to see newborn baby lambs, everywhere!! If you follow us on Instagram or TikTok, you will have seen how much we loved this. We sat with our cameras out the window for ages capturing them taking their first steps, it really was a moment to remember.
Over the past few weeks, many people have told us that when the lambs are born, the bad weather comes in and well the weren't kidding us on!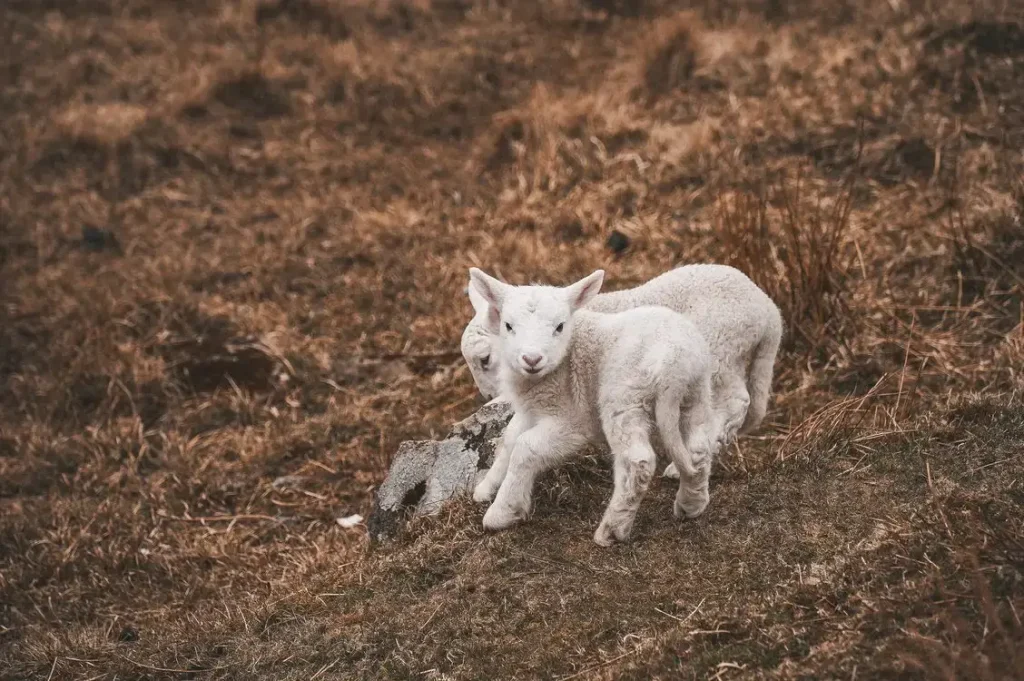 Moody Skye
The past week we have seen an incredible amount of rain on the island. It was definitely necessary that we had some after such a long dry period but my goodness, it feels like winter again. We have had plenty of work to do though and are really looking forward to sharing our upcoming projects with you all!
Also, tune in to see tomorrow nights YouTube video if you want to find out why Gemma is dressed like this!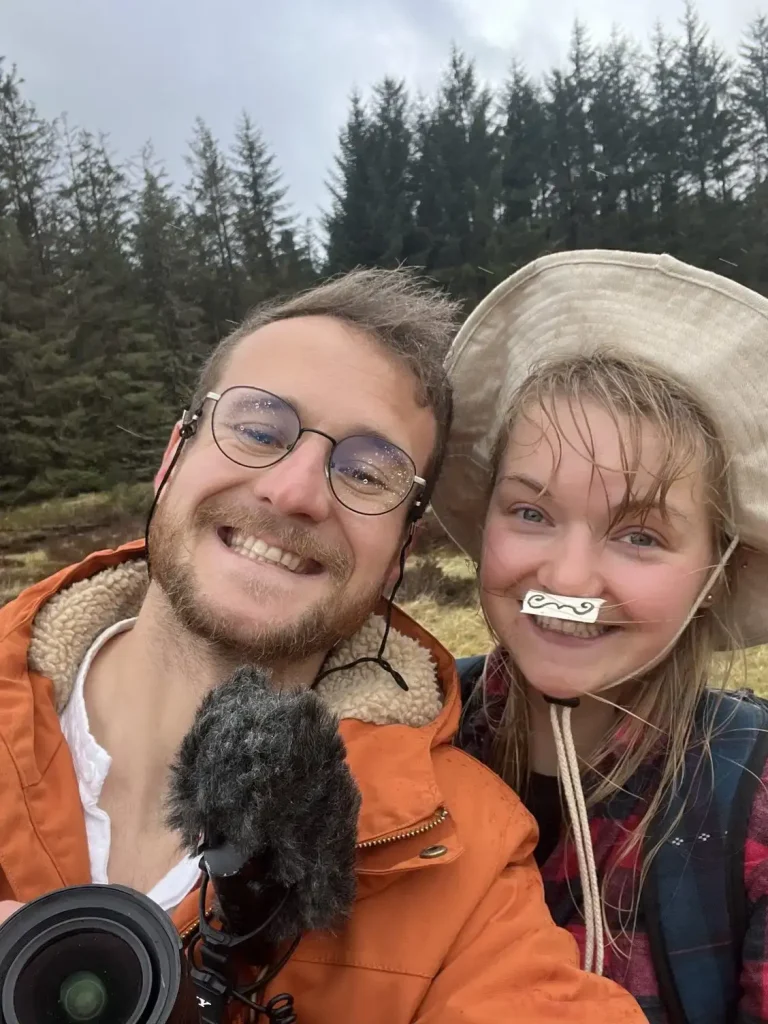 Have a great week guys ❤️
Gemma and Campbell x