Hey friends 
Hope you are all doing well and have had a great week so far 
We have been spending the last week or so on the north east coast of Scotland and are currently waiting in the ferry queue to head to Orkney! Neither of us have been before so we are really excited to check it out over the weekend and see what it's all about!
If you have been and have any tips or recommendations, we would love to hear them!
If you're not already make sure you head over to our TikTok, Instagram or Facebook page to follow our stories and see what we get up to on a day to day basis.
Instagram – www.instagram.com/highlands2hammocks
Facebook – www.facebook.com/highlands2hammocks
TikTok – www.tiktok.com/@highlands2hammocks
If you are interested in joining our Patreon community, where we have live calls and share some more behind the scenes, you can read more about it at the link below 
For the full details, check out our Patreon by clicking here.
Big Announcement!
You might be wondering why we are back up around the north coast of Scotland and why we haven't taken Ellie further afield yet (trust me, that is coming 
). Well when Harper Collins reached out to us and asked us to write a book for them on where to eat and stay on the NC500, we just couldn't turn down that opportunity!
So here we are, travelling back around the round trying out all the best food and staying at some pretty cool places over the next few weeks.
So far, we have only shared this with our Patreon community and will be sharing it to our YouTube and Instagram community next weekend.
We also created a bucket list of activities that we wanted to squeeze in whilst we were up here as well, to continue to bring you all along on some fun adventures on our YouTube channel.
Orkney was one of the spots on our bucket list so we can't wait to see what it is like.
What's to come?
In our upcoming videos on the NC500 you can expect to see the best bucket list activities around the NC500. You may have seen on our stories that Campbell surprised me for my birthday and we went bungee jumping, zip lining and on the highland swing at Highland Fling Bungee. We had done all of these previously and it was so much fun (and a little bit terrifying) doing it again! All of that is to come! 
Destination NC500
In other news, Destination NC500 orders are now being sent through a fulfilment company as we (/Campbell's mum and dad) couldn't keep up with the orders. This means that we are now offering FREE 24 hour tracked postage, yay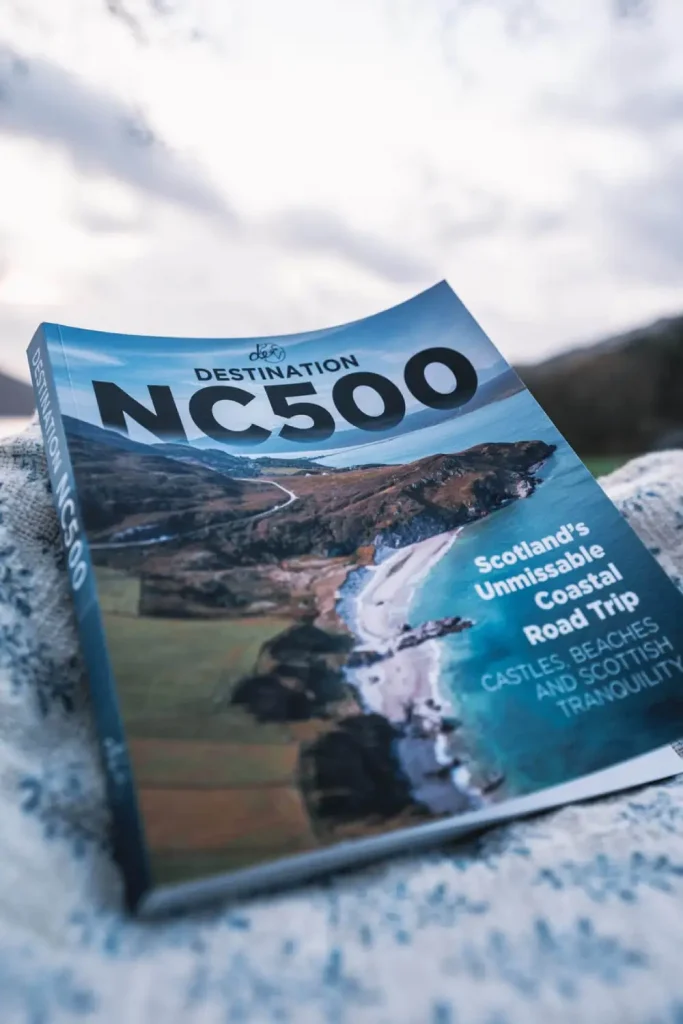 Hope you enjoyed this little update, thank you so much for tuning into our updates 
 We hope you have a great weekend and if you want to keep up to date with our Orkney trip, stay tuned to our Instagram stories 
Gemma and Campbell x