Exploring new Sights on the Isle of Skye
Highlights of the Trip 
After spending around 4 weeks on the Isle of Skye, our last week brought us clear skies and sunshine. Of course, we made the most of it and got out and about in search of some sights off the beaten track.
Old Man of Storr
Now, this sight is far from the beaten track on the Isle of Skye. In fact it is possibly one of the most popular things to do on the island. By getting up and out early though, you can avoid the crowds. Would you say the 4am alarm was worth it?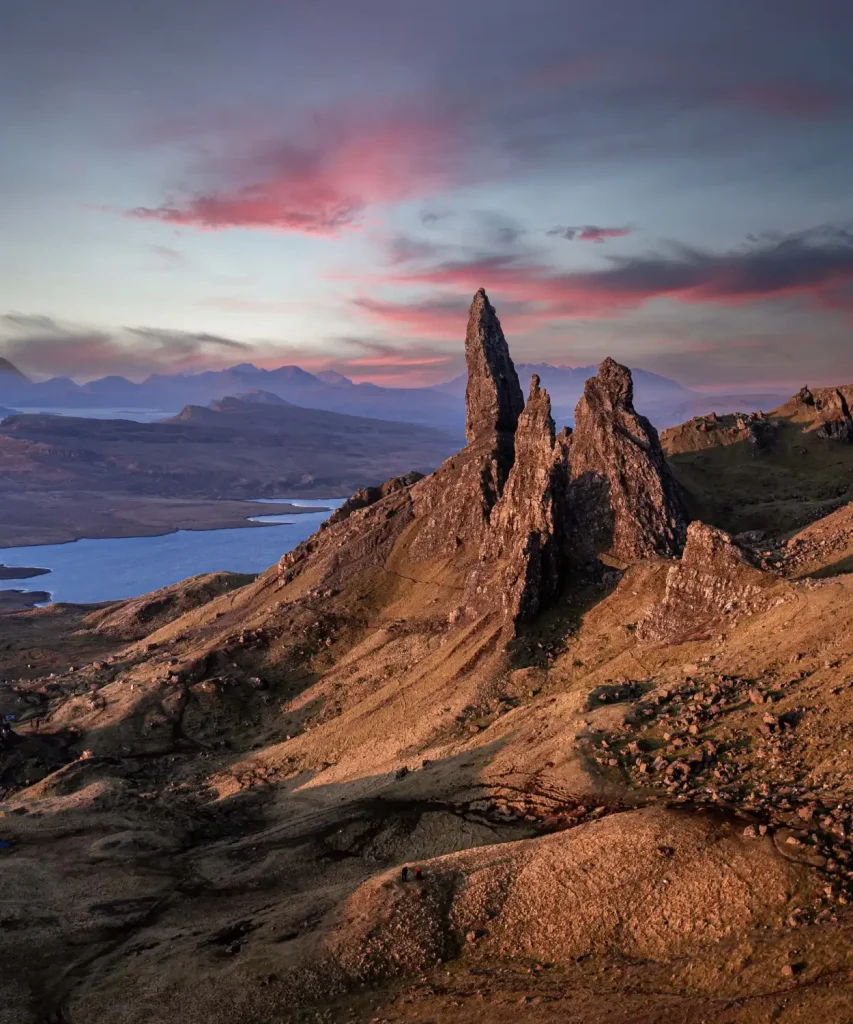 Coffee Bothy
The Coffee Bothy might have just become one of our favourite coffee shops on the Isle of Skye. It is relatively new, serving a wide range of food and cakes that can also be catered for vegans. Delicious food, friendly company and a puppy to cuddle whilst you natter, what more could you want.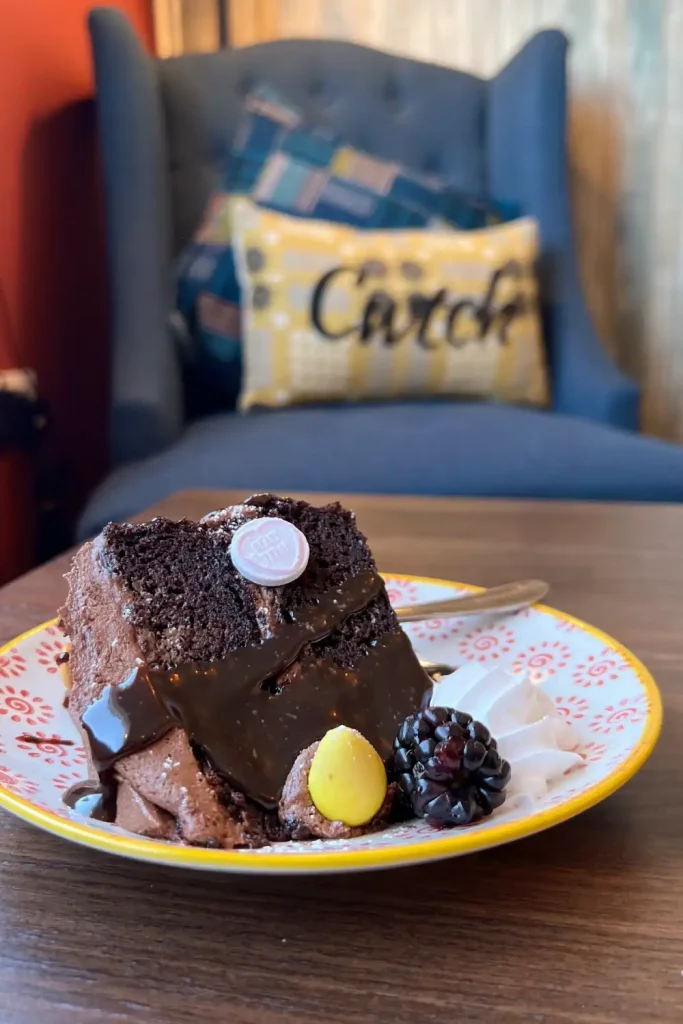 Raasay
Whilst we were on the Isle of Skye, we took a trip over to the Isle of Raasay. It only takes around 20 minutes on the ferry and costs £4.20 return for a passenger. There's lots to see and do on the island and beautiful views across to Skye when you sit outside the Raasay House Hotel.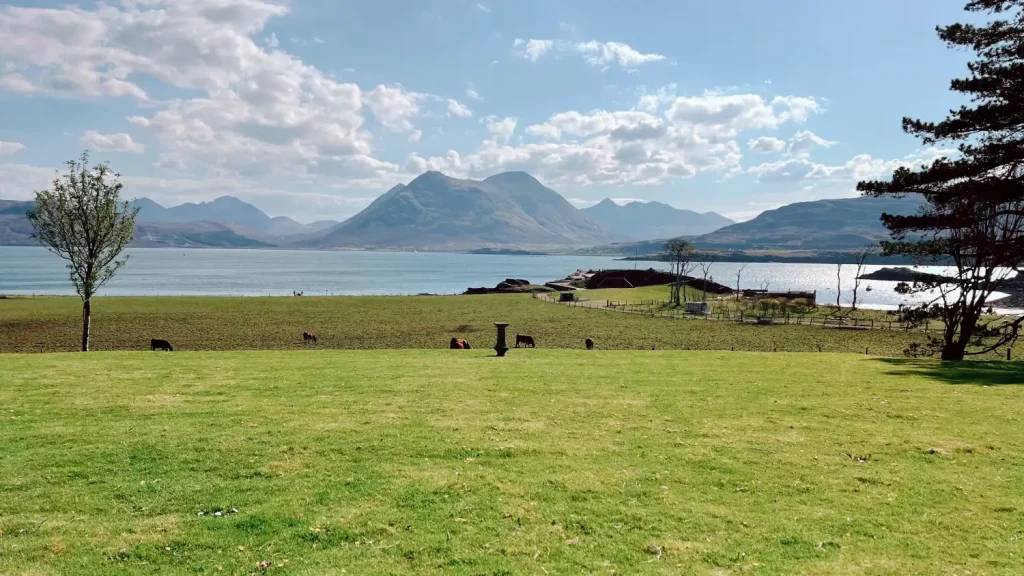 Glen Brittle
One of our favourite activities was hiking in Glen Brittle. We had actually set an early alarm with the intention of bagging 3 Munros. If you watch our stories you will have seen that that didn't quite go to plan. We reached the top and didn't feel it would be safe for us to climb the rocks to the trig point. However, on the walk back down we stopped in at one of the most beautiful wild swimming spots, Glen Brittle Falls. Similar to the Fairy Pools, there are plenty of spots to go in here for a dip, but no one else around.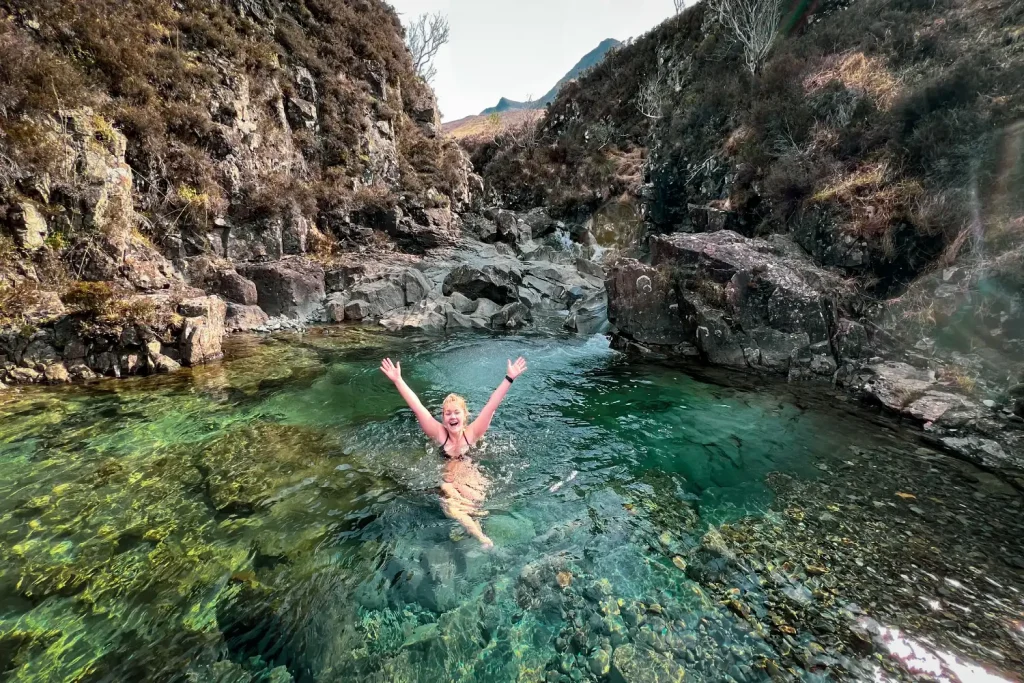 Hope you all have a great weekend and if you are in the UK, enjoy the bank holiday!
Gemma and Campbell x