Destination Skye Pre-Order Now Open
Big Announcement!
We'll start with our next big announcement that you might have seen if you a Patreon or if you are following us on Instagram. Our second Destination Earth Guides book is
Destination Skye!
We are opening up pre-orders gradually and you guys are next up after our Patreons
The first 200 pre-orders will be signed and wrapped by us and the pre-order price of £17.99 with free postage will be the cheapest price we will be selling it for before the launch price of £22.99. The book will be launched in November 2022.
Orkney
Our trip to Orkney was a breath of fresh air for us! We had never been before so there were so many new things for us to see and do! We visited some of the historical sights on the island such as the Churchill Barriers and the Ring of Brodgar and we were even lucky to see puffins at the Brough of Birsey! It was a short but sweet trip and we left looking forward to returning one day.
NC500
Back on the north coast, we made the most of the sunshine we had to go zip lining across Ceannabeinne Beach. They also have a new adrenaline cliff jumping activity which we loved! £15 per person for each activity and lots of fun!
After that, we climbed up the most northern Munro, Ben Hope. We were lucky enough that the majority of the clouds cleared and we got some cracking views across Loch Hope and Loch Eribol. Ben Hope is 927 metres and pretty much vertical to the top but follows a straight forward path.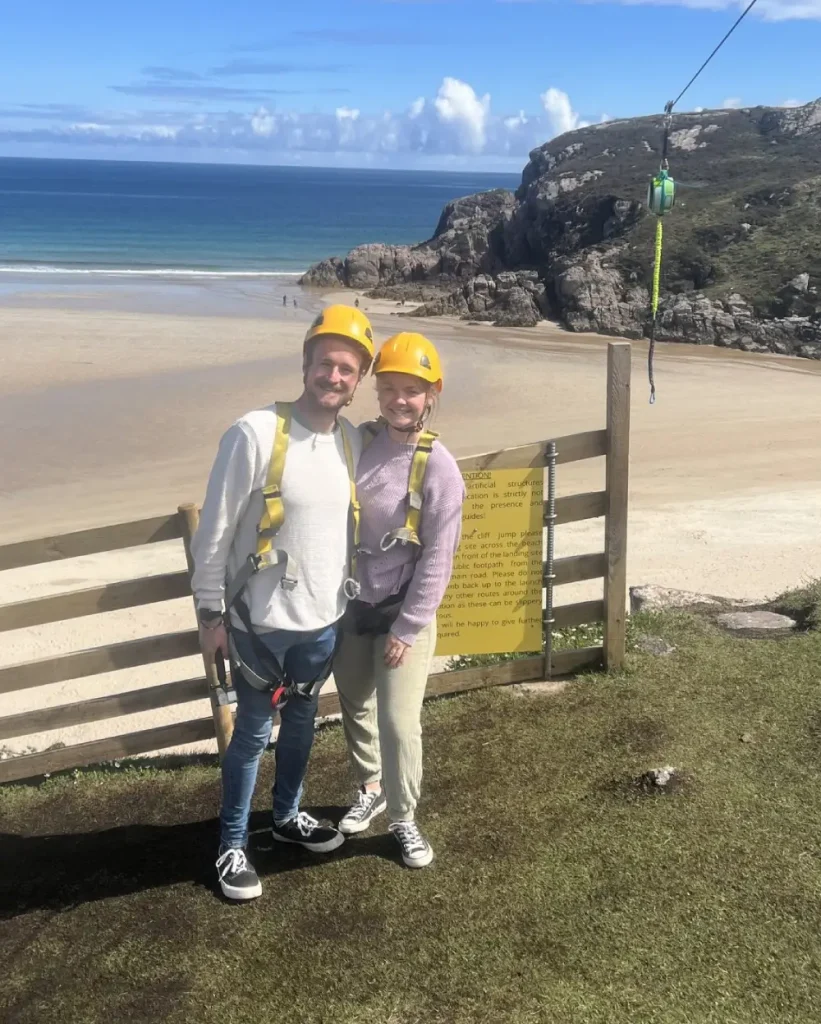 This weekend we are attending a surf retreat with North Coast Watersports! If you have been following our Instagram stories you will have seen we got back out on the boards for the first time in a couple of years, we're looking forward to putting the skills we learned again back into practice over the weekend!
Hope you all have a good one!
Gemma and Campbell x