Beautiful Scottish Beaches
Happy Friday Friends! 
The past week has seen us heading round the north coast of the NE250 and spending time by some stunning Scottish beaches before leaving them for the hills.
How are you doing this week?
If you're not already make sure you head over to our Instagram or Facebook page to follow our stories and see what we get up to on a day to day basis.
Instagram – www.instagram.com/highlands2hammocks
Facebook – www.facebook.com/highlands2hammocks
We started the weekend off by walking to the Bullers of Buchan, a collapsed sea cave that provides a nesting site for colonies of seabirds. The walk around the cliffs is just breathtaking and there were so many birds!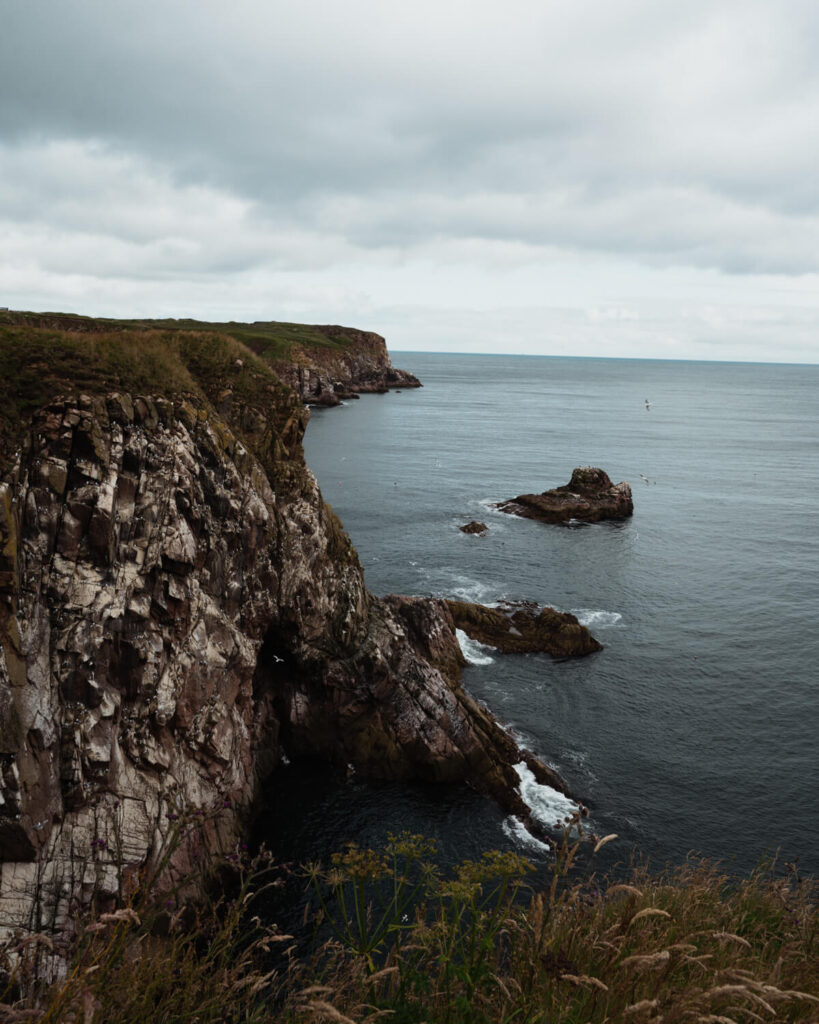 One of our next stops was to the small fishing village of Cullen. This place very quickly became one of our favourite places we have ever visited, it is so unique. After a splash around in the sea and a walk to the view point, we enjoyed some food from the vegan menu at Linda's Chippy.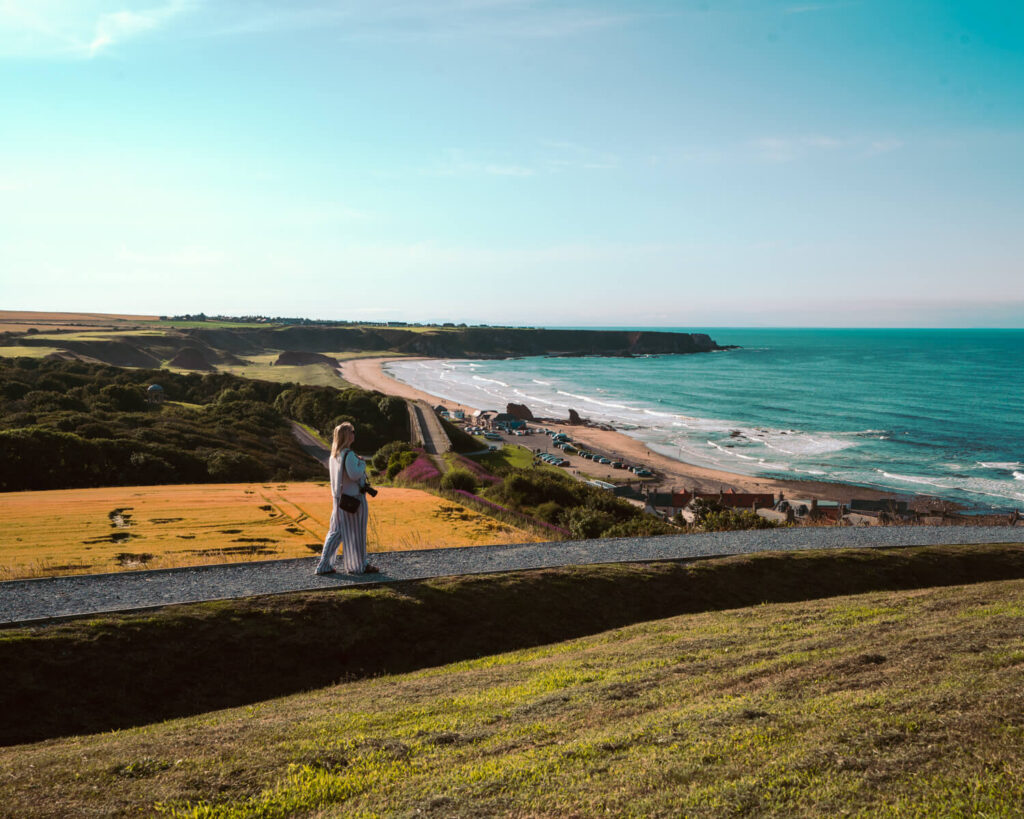 After watching a stunning sunset from our park up at the harbour, we decided that a sunrise was on the cards for our first stop in the morning. Bow Fiddle Rock is a unique rock feature just off the coast. This natural formation was created by the pressure of the waves coming in from the North Sea. Beautiful spot to watch the sunrise.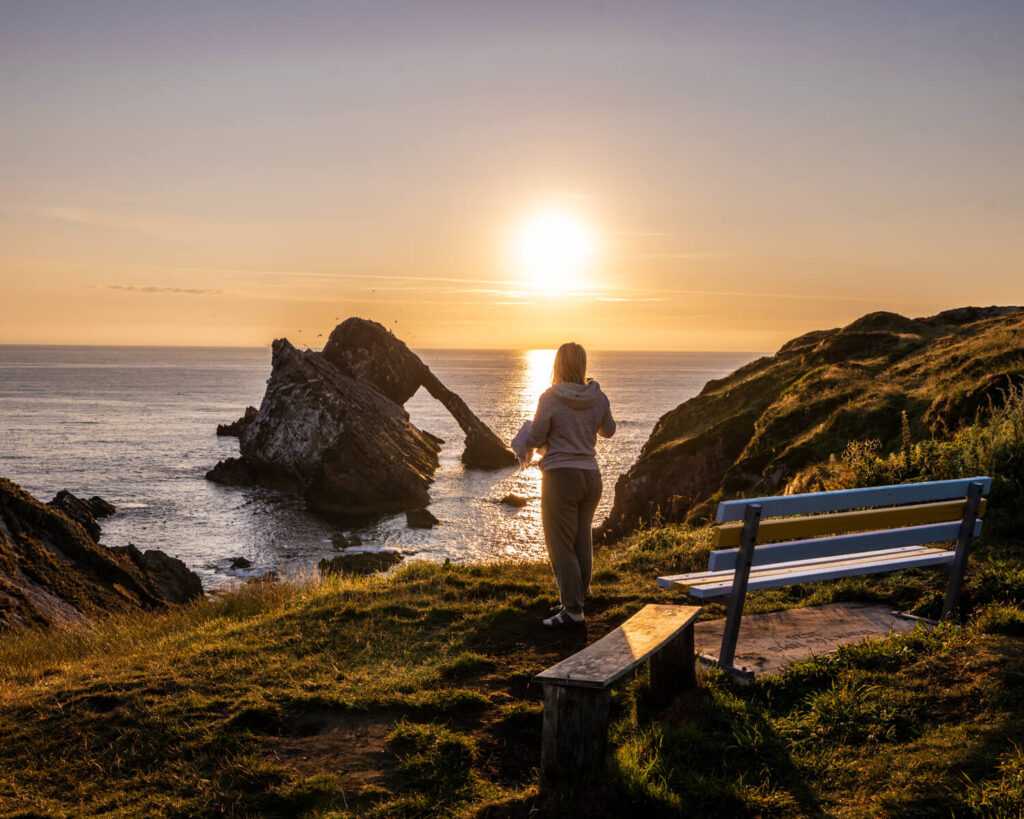 Another beautiful seaside village that we have had on our bucket list for a while, is Findhorn. The whole trip we were keeping everything crossed that we would have nice weather when we were there and thank goodness we did, just look at that sunrise!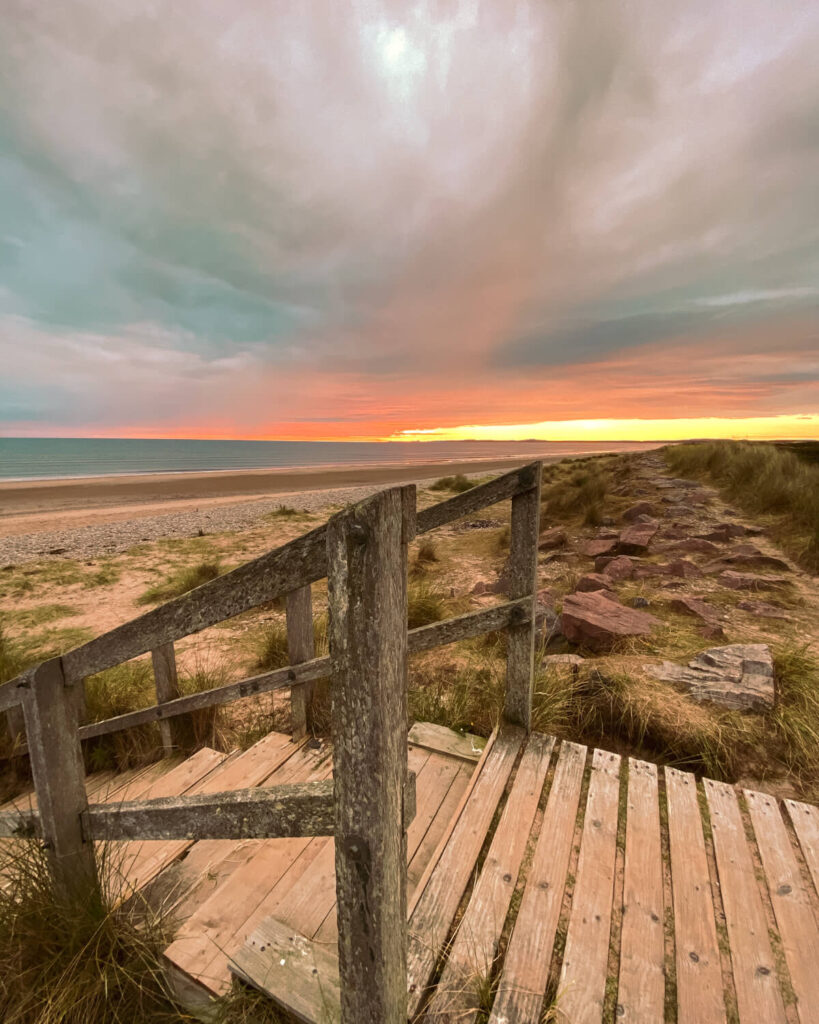 Another early rise to drive to our first hike in a while. A lot of Aberdeenshire is very flat but we were recommended to go to Ben Rinnes, which is the highest peak in the Moray region at 841m. It felt good to get up a hill again and there were great views from the top!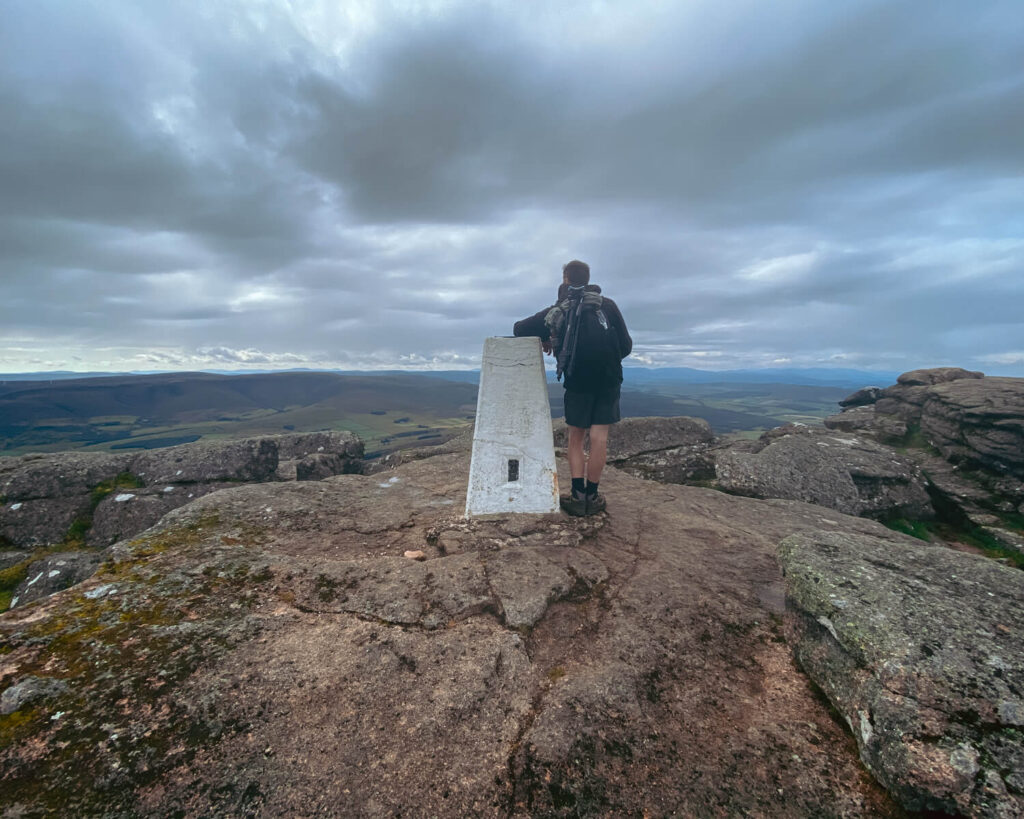 If there was one thing we couldn't miss on this road trip, it would be visiting a whiskey distillery, there are so many of them! We had a tour around Glenfarclas Distillery and learned the process of making the whiskey before Campbell had some samples in the tasting room.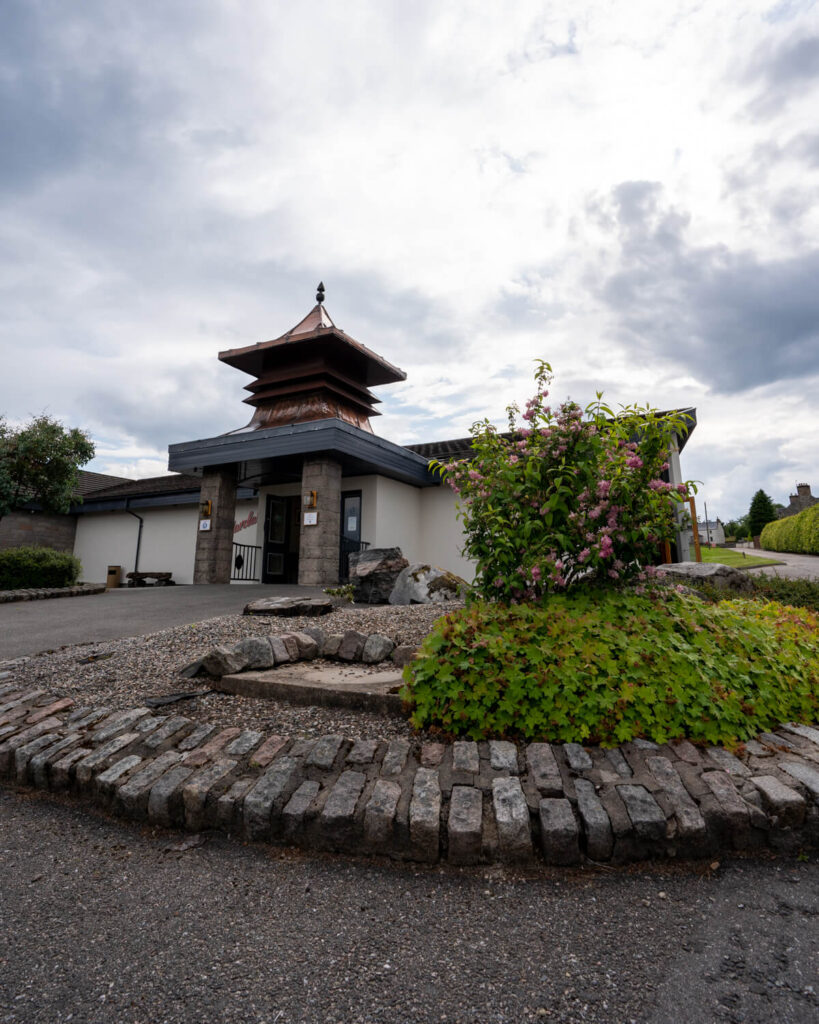 Not far from the distillery was a beautiful waterfall, Linn Falls. So we had to stop in and get some photos.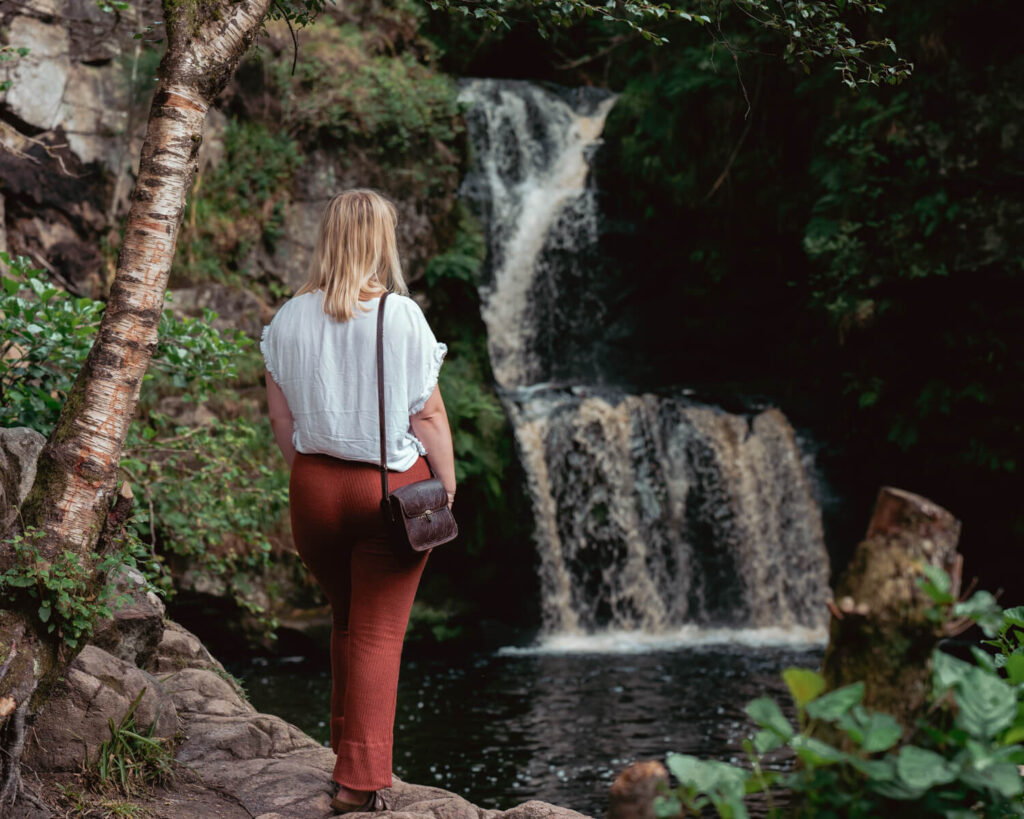 We are currently parked up in Braemar where we will spend the next few days catching up on editing tomorrow nights YouTube video and writing up travel guides on the NE250 road trip to help you with planning. Is there anything in particular you would like to see?
Until next time guys, have a great weekend!
Gemma and Campbell x