Last Chance for a SIGNED BOOK!
This weekend is your LAST CHANCE to bag yourself a signed and wrapped copy of Destination Skye!
As we have been so blown away and grateful for the response that our next Destination Earth Guides book has already received, we have decided to extend the offer to hand-wrap and sign your pre-ordered copy past our original 200 book offer for this weekend only.
Get yourself a copy of Destination Skye at the 20% off pre-sale price and have it hand-wrapped, signed, and delivery by us in November!
We are also so touched by the HUGE response we received to our group trip announcement last week and we are very excited to get planning. With over 100 votes cast, we have had a lot of very exciting ideas of where to go and what to do. We will be closing this poll next week to begin the planning of the trip so if you want to vote on where we will go then do it now!
Let us know by clicking THIS LINK and filling out a very quick survey (<2 minutes).
Back to this week's newsletter!
Ireland, you are amazing!
The Emerald Isle has been blowing our minds this week as we made our way south along the eastern coastline towards Galway. From ancient castles perched on a perilous cliff edge to the never-ending crashing of the waves along the endless coastline. We have discovered this week what really gave the Wild Atlantic Way its name; this place is like nowhere else on earth!
If you're not already make sure you head over to our TikTok, Instagram or Facebook page to follow our stories and see what we get up to on a day to day basis.
Instagram – www.instagram.com/highlands2hammocks
Facebook – www.facebook.com/highlands2hammocks
TikTok – www.tiktok.com/@highlands2hammocks
If you are interested in joining our Patreon community, where we have live calls and share some more behind the scenes, you can read more about it at the link below 😊 our next Patreon zoom chat is tomorrow 😁
For the full details, check out our Patreon by clicking here
Scaling Our Toughest Mountain in a LONG TIME
After spending the weekend relaxing in the van and catching up on work, we decided to kick off our County Mayo adventures by scaling the intimidating outline of Nephin hill. Despite this hill not quite making the mark of a Munro (hills over 914m), we were really not ready for how tough a climb this actually turned out to be.
The hill turned out to be less of a climb and more of a 500m SCRAMBLE up loose rocks and boggy ground. I would be lying, however, if I said the views from the top weren't worth the graft. Spectacular!
The TRUE Definition of "Wild"
As we headed back to the coast, our next stop was on the Ireland bucket list location of Achill Island, a spot that is known as Ireland's answer to the Isle of Skye. With jagged sea cliffs, towering mountains above white sandy beaches, and remote harbours sheltered from the endless winds and rain, this island was EXACTLY like the Isle of Skye.
We were blown away by the beauty that we found here, from the White Cliffs of Ashleam to the torquoise waters of Dugort Beach. It was also at the very northern tip of the island that we think we may have found our favourite parking spot yet, overlooking the tranquil bay of Keem Beach. The PERFECT place for a quiet morning swim.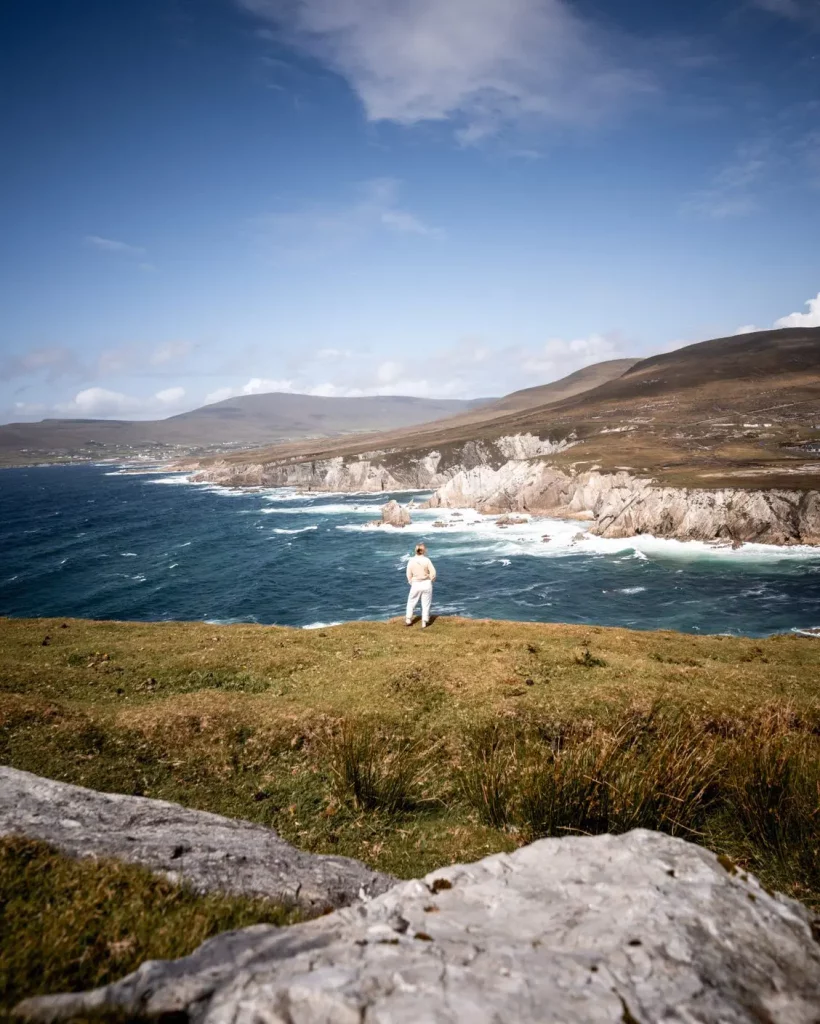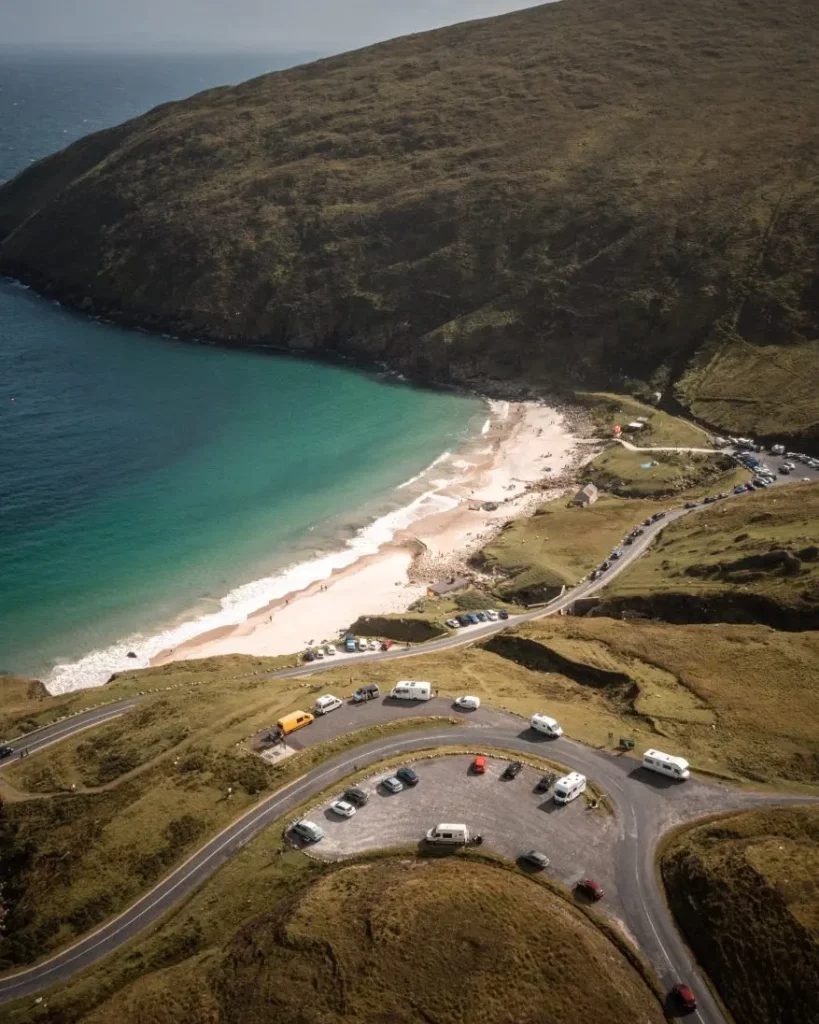 Sunrise to Remember
On top of this incredible view from our bed over Keem beach, this morning Ireland truly spoiled us for parkup views. We spent the night at the very peaceful Islandeady Lough and were awoken this morning with the sky ablaze, reflections dancing on the glass-like water below.
It is mornings like this that remind us just why we love to live on the road, waking up in a new location and experiencing sunrise in a unique way every single day.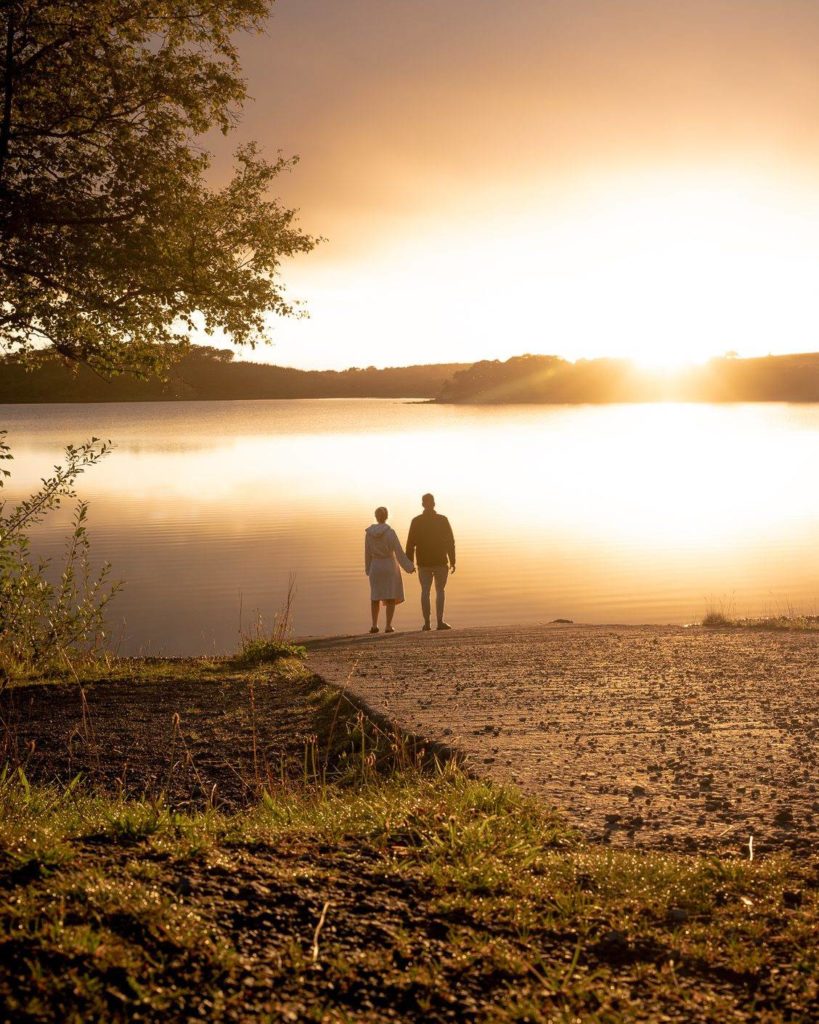 Since then, we have continued our journey south along the coast, with our eyes set on the bustling town of Galway in one week's time, before we need to head to Dublin and begin our journey back to Belfast. If you have any recommendations for activities and sights to see between Sligo and Galway please let us know!
Until next week, thank you very much in advance for your feedback and safe travels!