Touring the Wild Atlantic Way
Hey ,
We hope you have been enjoying this rather rainy summer so far! As Billy Connolly famously said, "there is no such thing as bad weather, just bad clothing", however, I am starting to think he never experienced a summer like this..
Despite our rather wintery August, we have been having an amazing trip in Ireland so far this month as we tour the western coastline along the world-famous Wild Atlantic Way Roadtrip. From ancient castles to towering cliffs, cosy Irish pubs to traditional music sessions at Dublin's busiest bars, this road trip has reminded us just how much we LOVE Ireland!
This week's newsletter is a quick catchup on what we have been doing and where we have been going, as well as an update on all of our latest products that are designed to help you plan your own adventures this summer.
So let's get stuck into a month of driving along the breathtaking Wild Atlantic Way!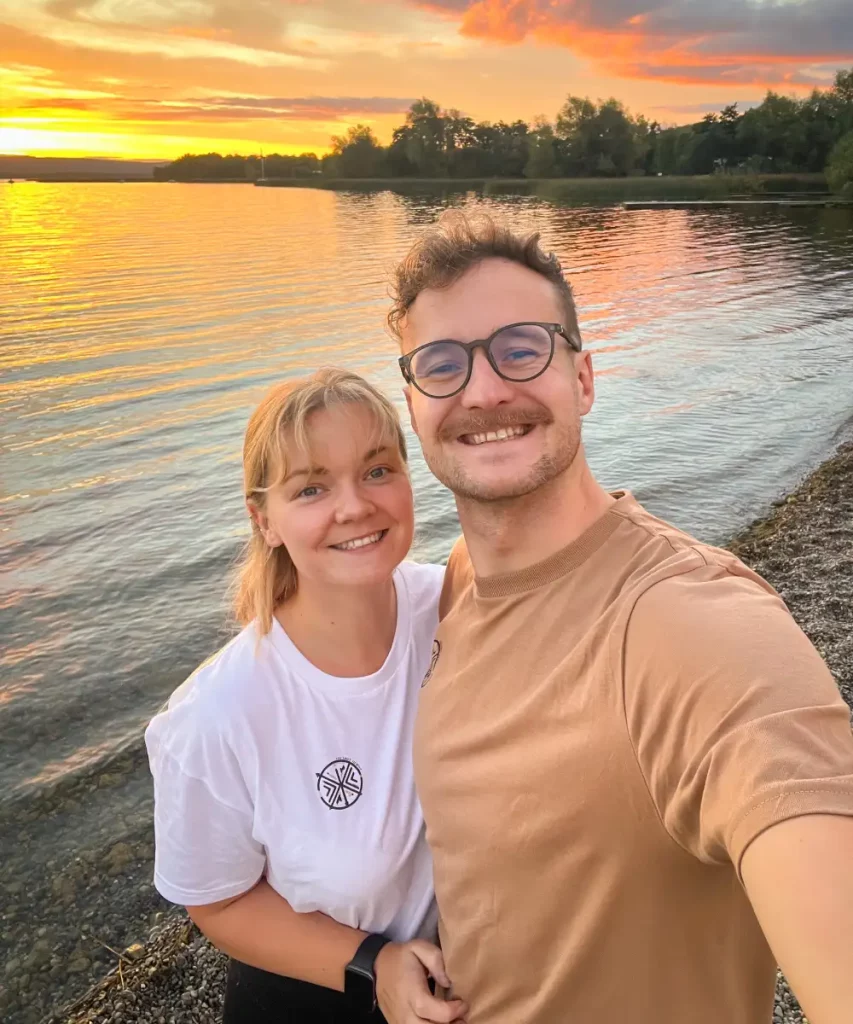 Park Ups with a View
One of the absolute highlights of our trip so far has been the incredible number of  parkups that deliver an absolutely breathtaking view from bed. This beachside park up here was in County Mayo, just along the road from Ireland's most popular mountain, Croagh Patrick, and yet we were the only ones to spend the night here, enjoying the crashing waves and golden sunset.
We have found parking up not to be any real problem so far on our trip, with plenty of local spots being open and welcoming to responsible tourists, and a lot of car parks even featuring toilets that are open through the night as well.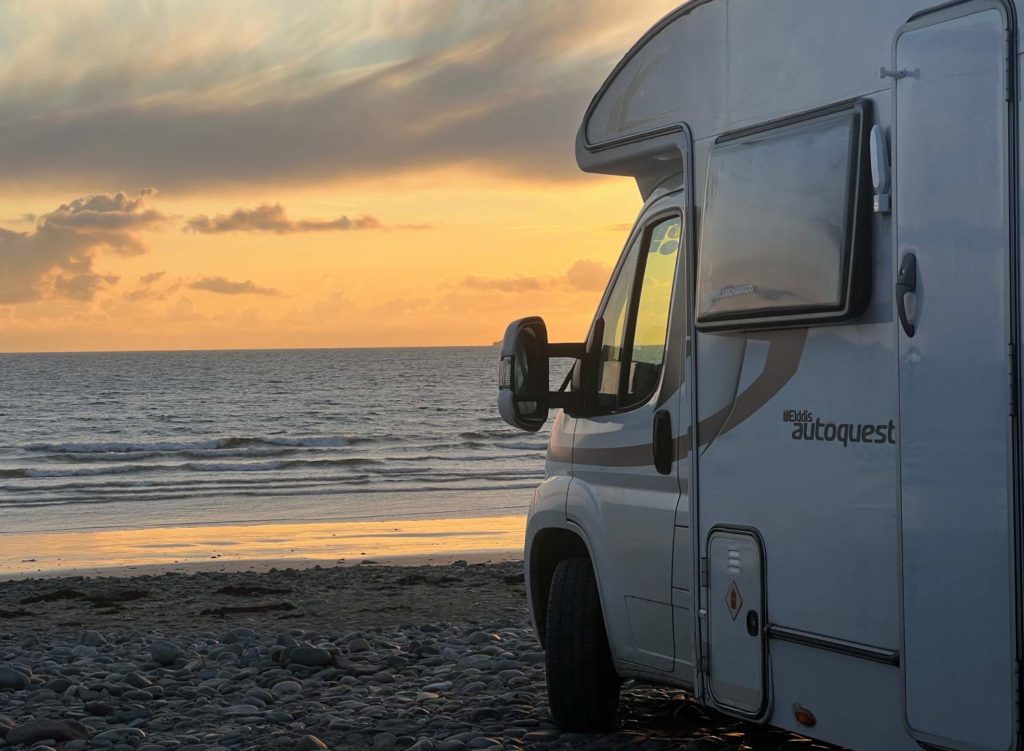 Of course, all of these amazing park ups has given us plenty of opportunity try out our cookout equipment, such as our favourite treat, the Ooni Pizza Oven. If there is one way to make a stunning sunset overlooking a white sand beach even better, it is with a homemade pizza to boot. Absolute bliss!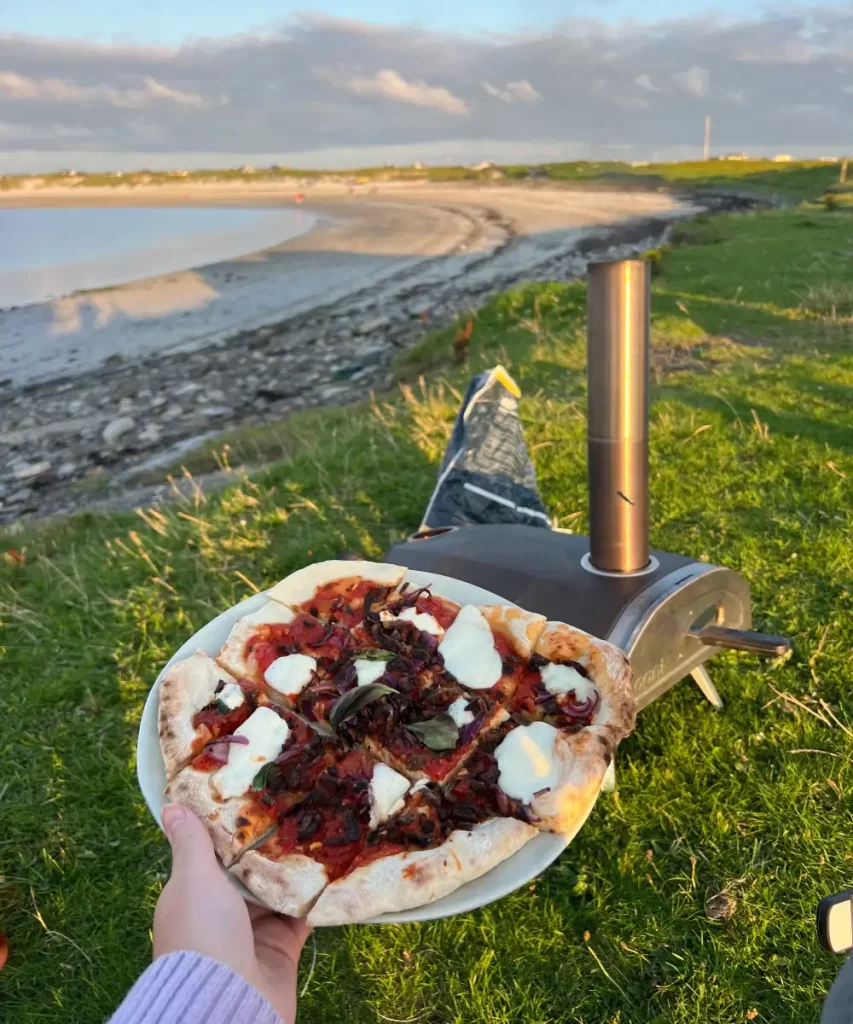 Ticking off the Ireland Bucket List
As we have been touring south, we have been lucky enough to visit many of the most famous sights that sit along the Wild Atlantic Way, such as the below featured Cliffs of Moher. These stunning cliffs were absolutely mind-blowing when we saw them up close and in person, as they just seemed to stretch forever.
A useful pointer for those planning their own trips here is that there is an apparent car park just to the north of the main car park, where you can park on a local farmers land for half the price of the main tourist car park, which costs 12 euros per person. It may be pricey, however, the visit is definitely worth it due to the interactive information centre that the site has, as well as the lovely walk that can be enjoyed along the cliffs.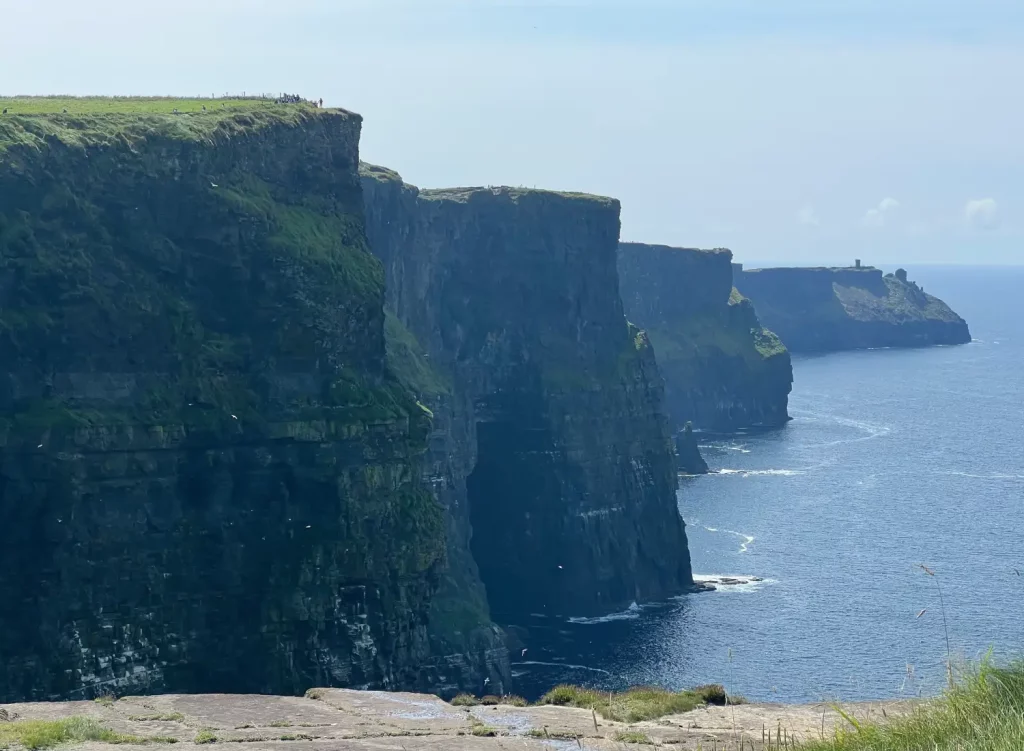 In addition to the natural phenomenons, we also managed to hitch a ride on a local speed boat out of Dingle Harbour in search of the marine life that this part of Ireland is famous for.
We took a tour with Dingle Sea Safari, which lasted 3 hours and took us on a full tour around the Blasket Islands showing us the beautiful landscape of this rugged part of the world. We were also lucky enough to see a huge pod of seals lounging on the beach, and also a smaller pod of playful dolphins that spent about 20 minutes spinning their way around our boat, leaving us speechless.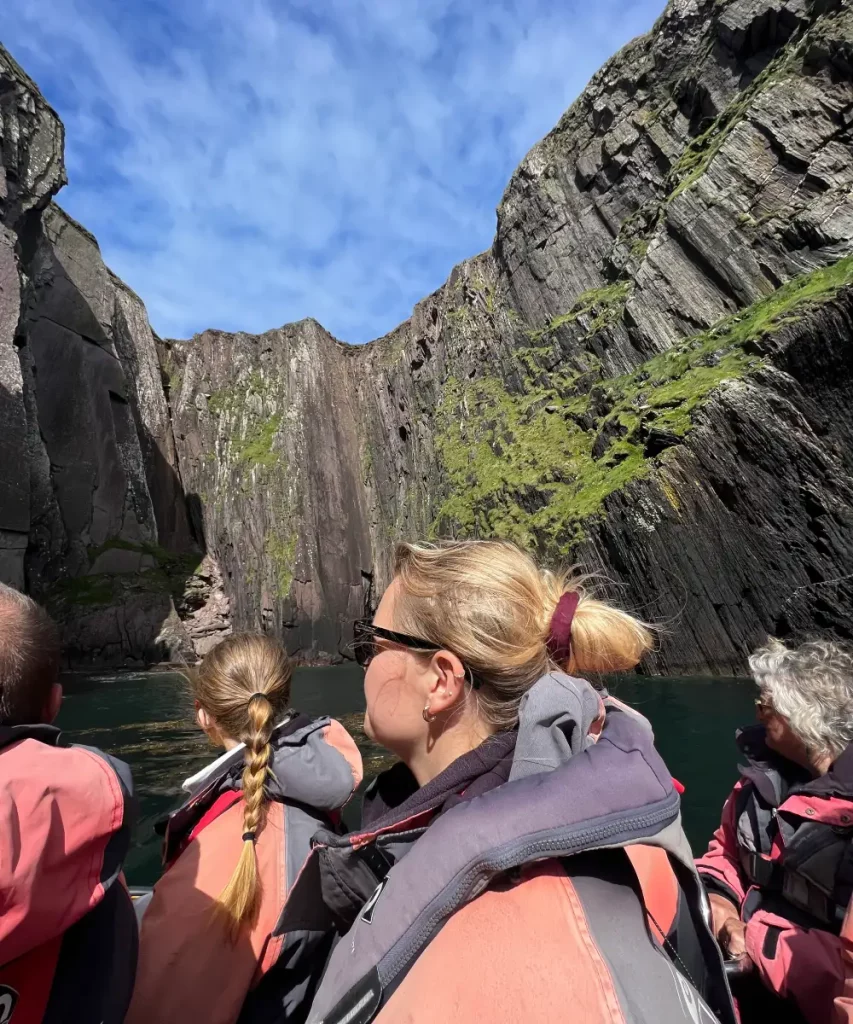 Why Are We Here?!
Aside from the pure thrill of the open road and the beauty that lies here to be discovered, we are actually here for a very exciting reason, which we are chipping away at and are very close to officially launching.
That is, of course, our next installation of Destination Earth, our full and complete guide to the Wild Atlantic Way – Destination Atlantic Way.

We have been working away on this for almost a year now behind the scenes and this trip has been the perfect chance to get the finishing touches and final photos that we require for the final draft. We will be announcing the launch very soon so if you are interested then definitely keep your eyes peeled for an email (as it may just come with a nice little discount as well..).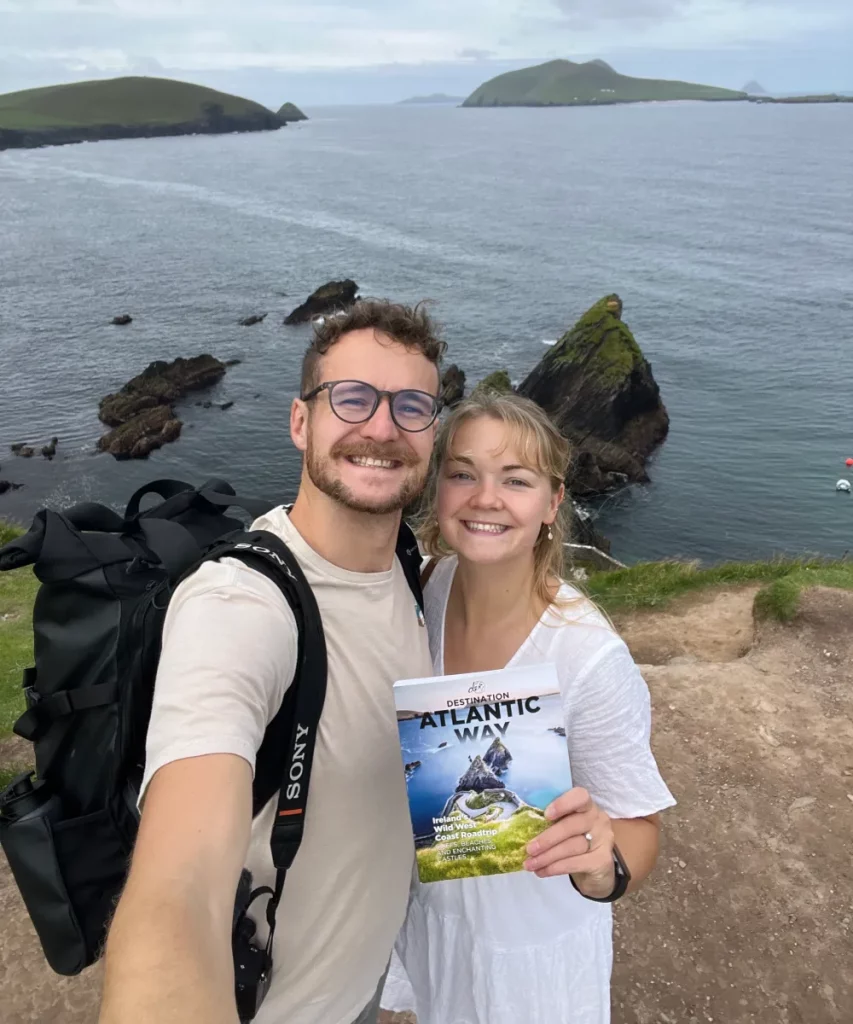 In Other News..
As well as our road tripping adventures and upcoming book release, we have also been busy behind the scenes creating other useful products to help you enjoy life on the road on your next adventure this year. These are –