Be it a solo trip, family vacation, or honeymoon, Thailand is one such Asian country where you can plan all sorts of tours. Such is the compelling charm of this country that it will never cease to amaze its tourists.  From rich history to beautiful culture to stunning beaches to vibrant nightlife to contemporary lifestyle, there is almost everything in Thailand that could offer you a wholesome experience of vacationing in the country. 
And the best way to explore all the aspects of this beaut country is through a 14-day itinerary of Thailand. The itinerary covers three main regions of Thailand – Bangkok, Chiang Mai, and Andaman Sea (Koh Phi Phi and Krabi). Let's have a look at how your Bangkok itinerary will look like:
Save this image to your Thailand Pinterest board for later!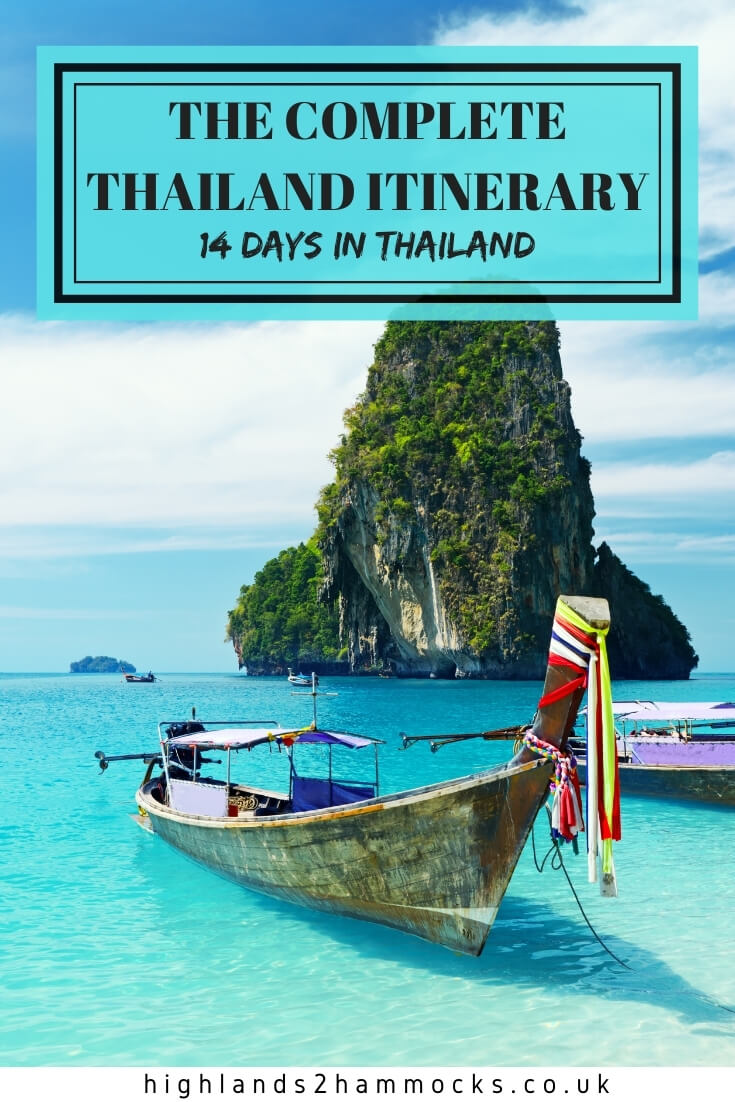 The Complete 14-Day Itinerary in Thailand – FREE, Detailed and Unforgettable..
When Should You Visit Thailand?
It is frequently said that Thailand is a fantastic place to visit all year round, with each season bringing its own quaint charm. The most popular time of year to visit, however, is between November and March, when the football brings tourists from all over. The hottest months in Thailand also happen to be between March and May, so bear this in mind when you are planning your trip.
Are Fourteen Days in Thailand Enough?
The country of Thailand is full of beautiful architecture and natural phenomenon, fascinating history, delicious food, and friendly and welcoming cultures. So much so that trying to experience everything that Thailand has to offer in just two weeks is an impossible task.
In order to really experience everything that Thailand has to offer, we recommend slow travelling for one to two months around the different regions of the country. That being said, if you are short for time and wish to see as much as you can in just a fortnight, this itinerary will certainly make sure that you make the most of your time in Thailand.
What Should You Not Miss in Thailand?
This itinerary covers all of the best sights and activities that you cannot miss out on during your visit to Thailand. It is, of course, an impossible task to try and squeeze every single unforgettable location and activity into just a fortnight, however, we have done our best to make your trip one to remember forever.
The best sights and activities that we recommend you absolutely do not miss out on during your stay include visiting the Grand Palace in Bangkok, seeing the Big Buddha in Phuket, and touring the beautiful Phi Phi islands in Krabi.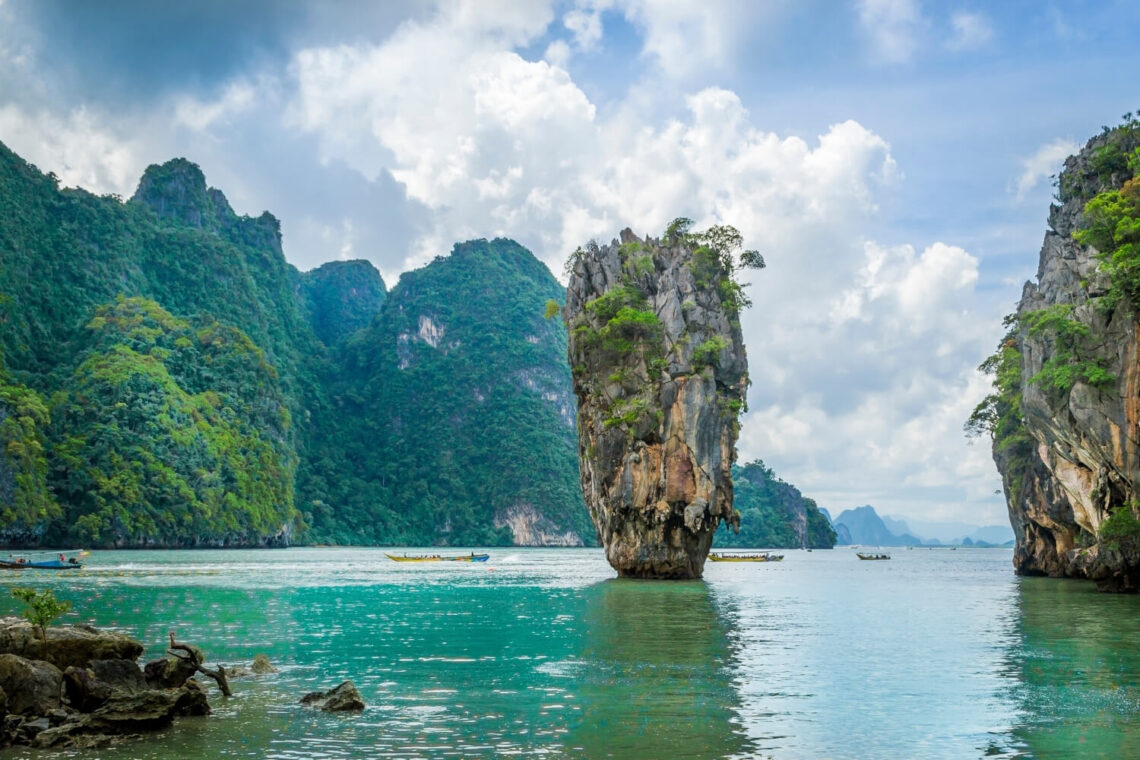 14-Day Itinerary to Thailand
Day 1-3: Get Lost in Bangkok
The capital city of Thailand is indeed one of the top destinations in the world. Apart from its exotic nightlife, the city has plenty to experience and explore. Let's have a look at what all attractions you will cover on your 3 days tour in Bangkok.
Plan your trip to Bangkok in greater detail with this complete Bangkok itinerary.
Wat Arun
Also known as the 'Temple of Dawn', Wat Arun is one of the most popular religious sites in Bangkok. Located on the banks of River Phrays, the temple is also known for its stunning architecture apart from its high sacred significance.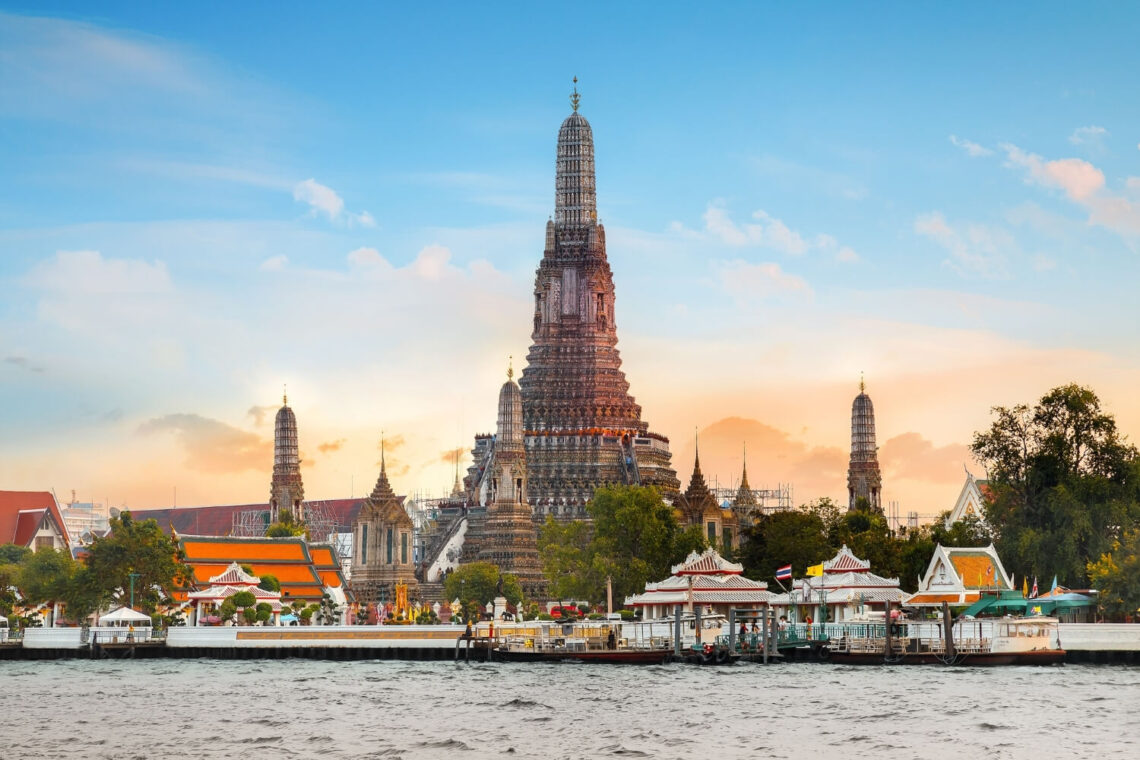 Grand Palace
In the downtown of the city, Grand Palace is undoubtedly one of the best places to visit on your Thailand 14-day itinerary. The palace once serves as the home of King Rama of the Rattanakosin Kingdom. 
By visiting the Grand Palace, you will get a chance to see how the lifestyle of kings used to seem like. Within the temple complex, you can also explore the 'Temple of Emerald Buddha'.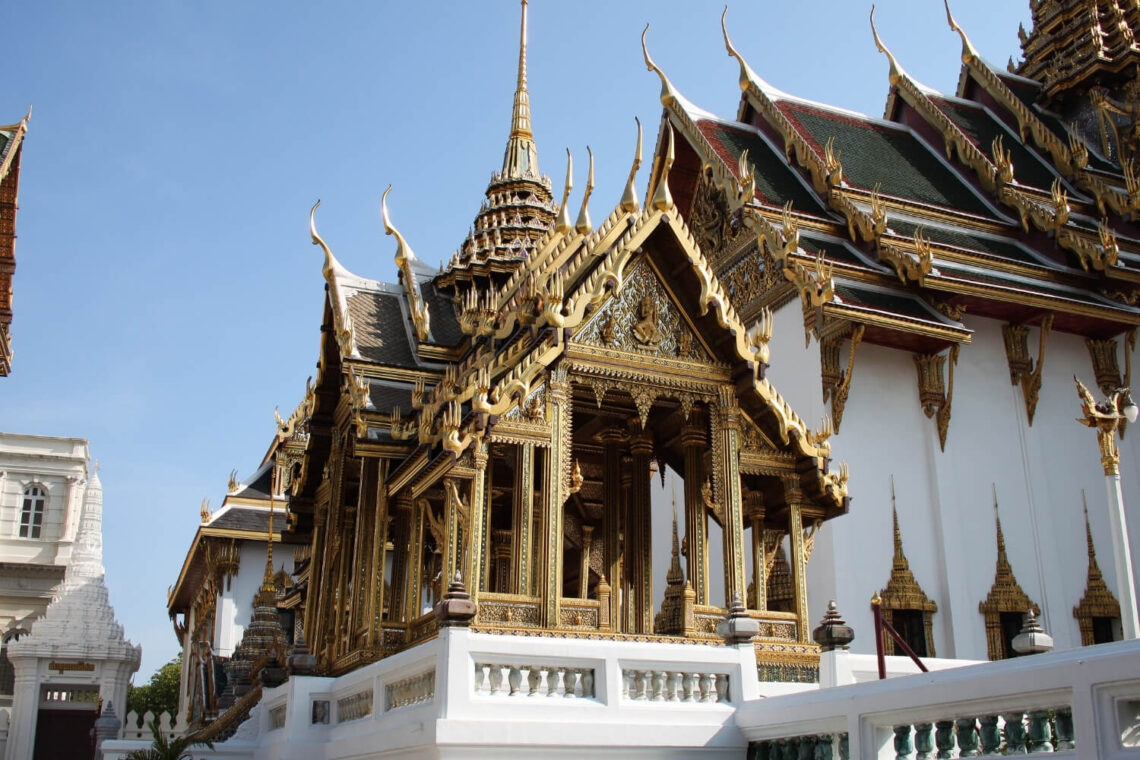 Lumphini Park
Far away from the cacophony of city life, Lumphini Park is a beautiful nature's paradise. Here at this park, you can expect a fresh breeze, bliss of tranquillity, as well as nature's shade. The park is an ideal place to visit for travellers of all ages. 
Along with that, the park is also home to the abundance of flora and fauna. Besides, you can also indulge in some activities like paddle boating, rowing, and more. 
Chatuchak Weekend Market
Bangkok is home to several markets. Out of all, the Chatuchak Weekend Market is a popular place for shopping. This is quite a huge market that has more than 15000 booths. The market houses a wide sort of products ranging from clothes to kitchenware to artefacts. 
Along with that, there are also some popular things to do in Bangkok that you must indulge in on your stay in Bangkok city. Some of the must-do things in Bangkok are:
Cruise along the Chao Phraya River

Shopping at Siam Paragon
Enjoy a Thai Massage
Explore and Eat at Chinatown
Savour The Street Food
Explore Bangkok Nightlife
Experience an Authentic Floating Market
Day 4-7: Head North to Chiang Mai
Once you see all of the sights that Bangkok has to offer, it is time to head out of the city to experience the best activities and attractions that lie outside of Bangkok.
Since you will get 4 days in Chiang Mai, you will have plenty of time to cover almost every attraction and experience the city offers. Talking about Chiang Mai, well, it is the largest city in the northern region of Thailand. It is probably the most important city culturally and socially in Thailand. In case you don't know, the city is home to a large number of ex-pats living in Thailand. 
Talking about tourism, well, Chiang Mai is one of the oldest and ancient cities in Thailand that traces its history from the 13th century. It was the new capital of the Lanna Kingdom. Even in the present time, the city still has its historical remnants. 
There are temples and other attractions that are beautifully dotted with spiritual significance. Now, let's have a look at what attractions you'll be covering on your 5 days stay in Chiang Mai on your Thailand two week itinerary. 
Plan your stay in Chiang Mai in more detail with our complete Chiang Mai itinerary here.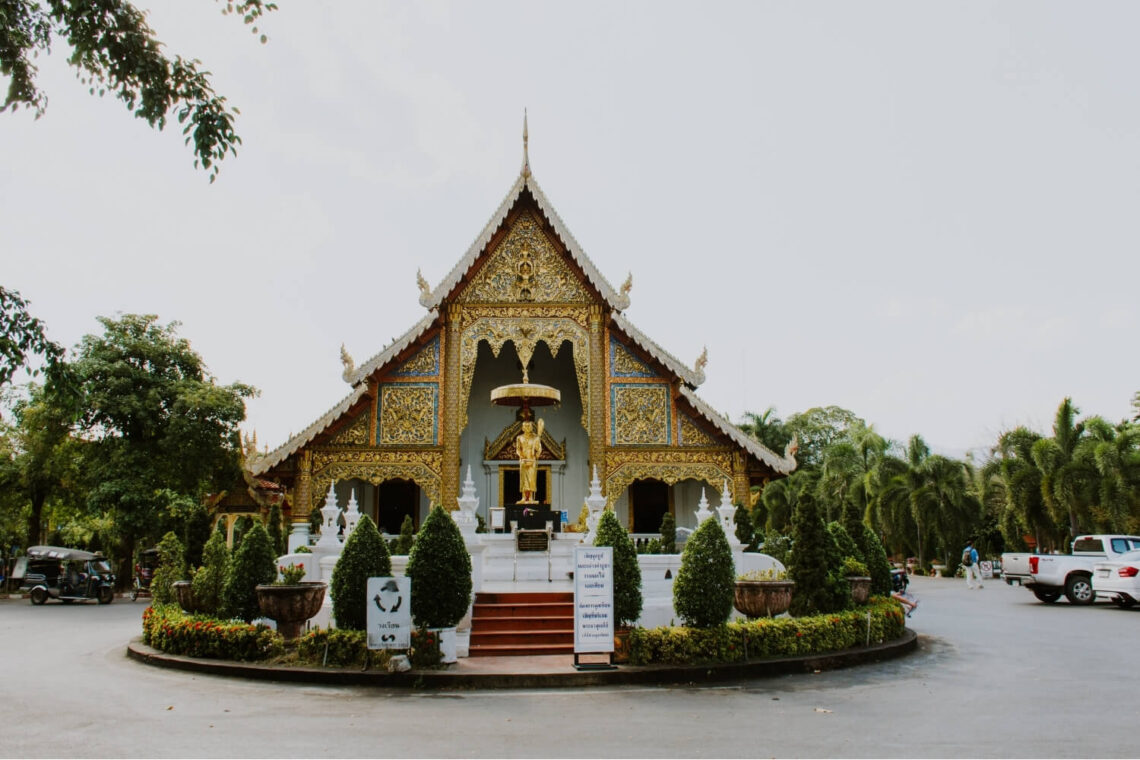 Doi Inthanon National Park
When your Thailand travel 14 days tour covers Chiang Mai, make sure you do not dare to miss out Doi Inthanon National Park. This is a place ideal for all sorts of travellers, whether you're a wildlife buff or an adventure seeker. 
The park is a part of the Doi Inthanon Mountain Range. Just to let you know that Doi Intahon is the highest mountain in the country. This clearly means that you can expect to savour in some pulchritudinous views of the surrounding.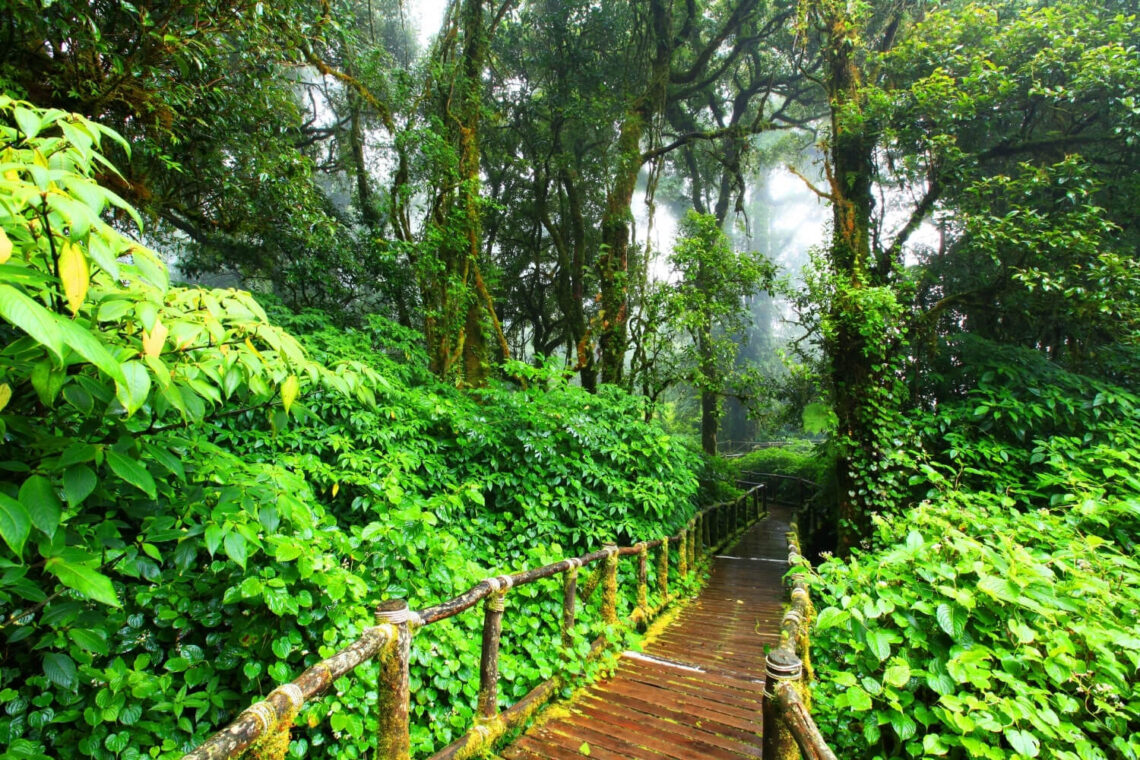 We would suggest you visit this place early in the morning as you would not want to miss out on the sunrise. Besides, there are also waterfalls. However, if you're planning to visit the place in December and January, be prepared to see Sakura flowers in full bloom. 
Along with that, the other key highlights of this place are Kaew Mae Pan Nature Trails and two towering stupas referred to as Naphamethanidon and Phra Mahathat Naphamethanidon. Besides, you can also indulge in bird watching experience here at this park.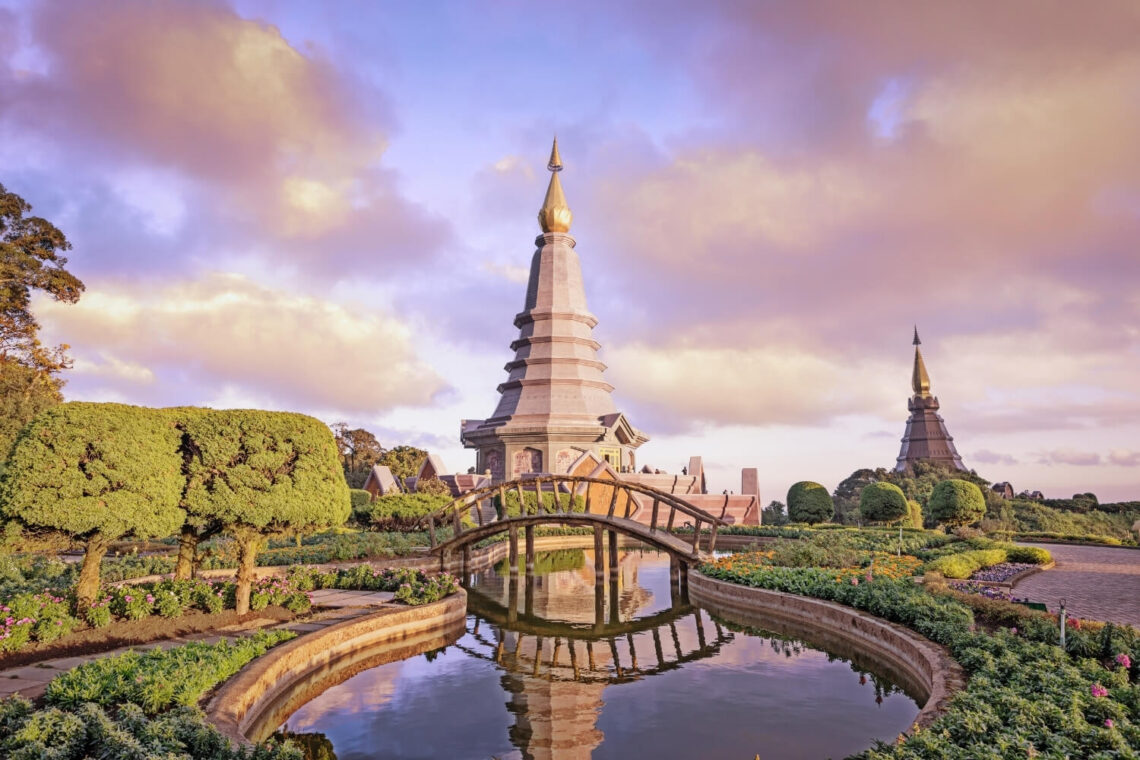 Wat Phra That Doi Suthep
As mentioned above, Chiang Mai is home to a number of religious sites. Of all those, Wat Phra That Doi Suthep is a popular one. The temple is located on a mountaintop and is certainly a must-see attraction on your 14 days of Thailand tour. 
The temple is known to house the effigy of the seated Buddha. Besides, there are also effigies of two demons placed in such a way that they guard the entrance of the temple. There is also a gallery within the temple complex.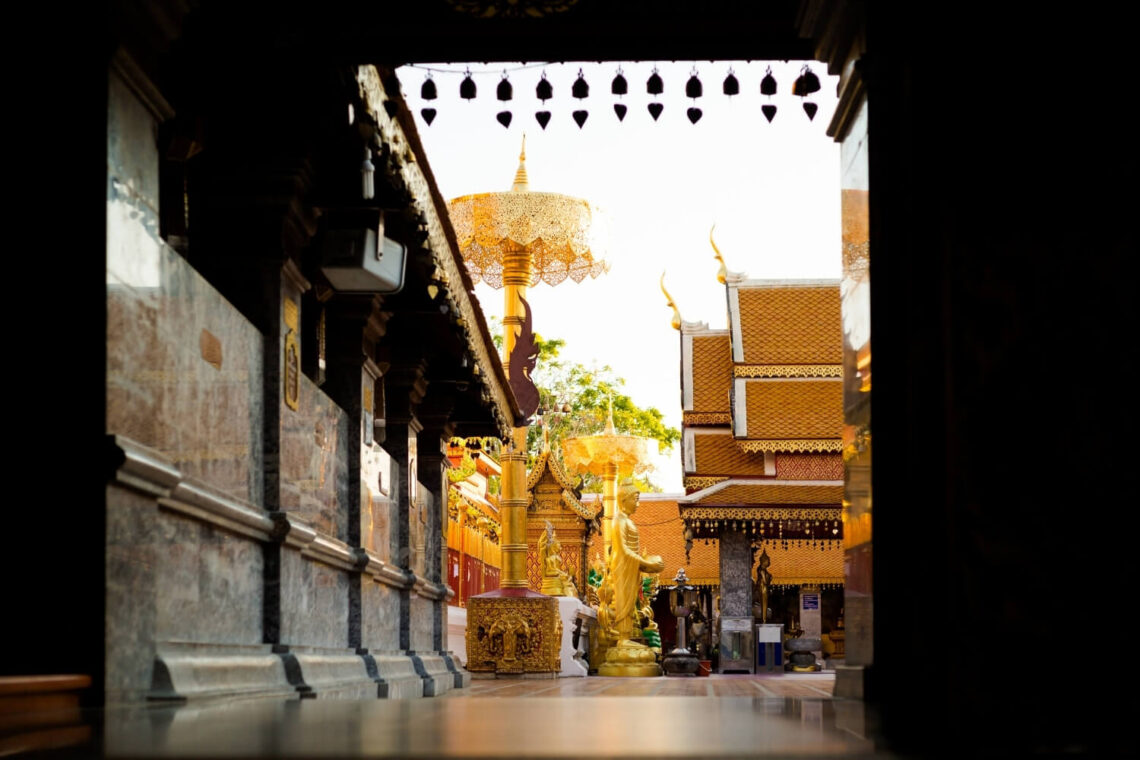 It houses the figures of Lord Buddha in Sukhothai and Chiang Mai styles. The architecture of the temple is itself a key highlight of this sacred site. Besides, the temple also houses detailed statues of dragons, representations of Buddha, as well as elephant cravings. For tourists, there is also a museum to explore within the vicinity of the temple. 
Along with that, the other popular sacred sites that you should look to visit on your Chiang Mai tour are Wat Prasing, Wat Chedi Luang, Wat Chiang Man, Wiang Kum Kam, Wat Umong, Wat Chet Yot, Wat Loki Moli, and Wat Phra Khao.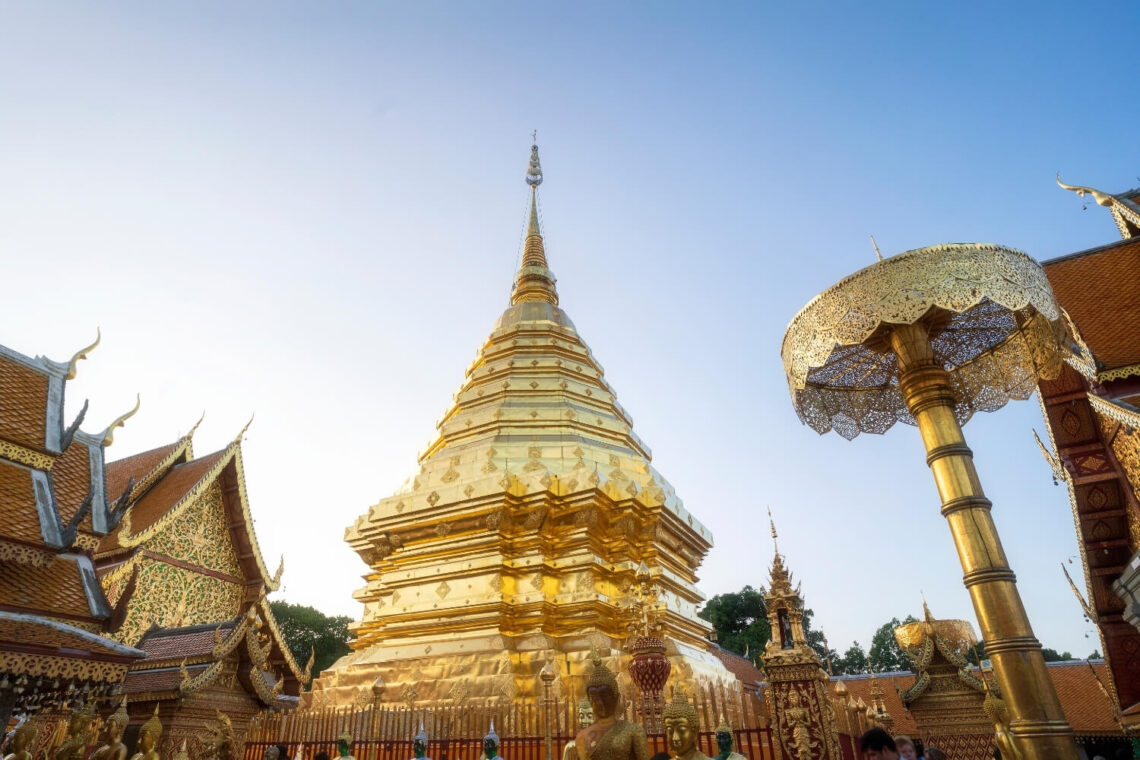 Sunday Walking Market
If there is a Sunday on your vacation time in Chiang Mai, consider Sunday Walking Market as the best place to spend an ultimate Sunday evening. Observed on Rachadamnoen Road, it is indeed one of the best and the liveliest places to visit in the city. 
There are a wide number of stalls selling different sorts of products at cheap prices. Not just this, there are also shopping malls that are fully air-conditioned where you can head to buy branded products. 
Along with that, the market also houses street side cafes, food stalls, and upscale restaurants. Talking about night markets, Chiang Mai also gives you the option to shop at other popular places such as Kalare Night Market, Saturday Walking Street Market, Anusarn Night Market, The Pae Walking Street, and Chang Puak Gate Night Market.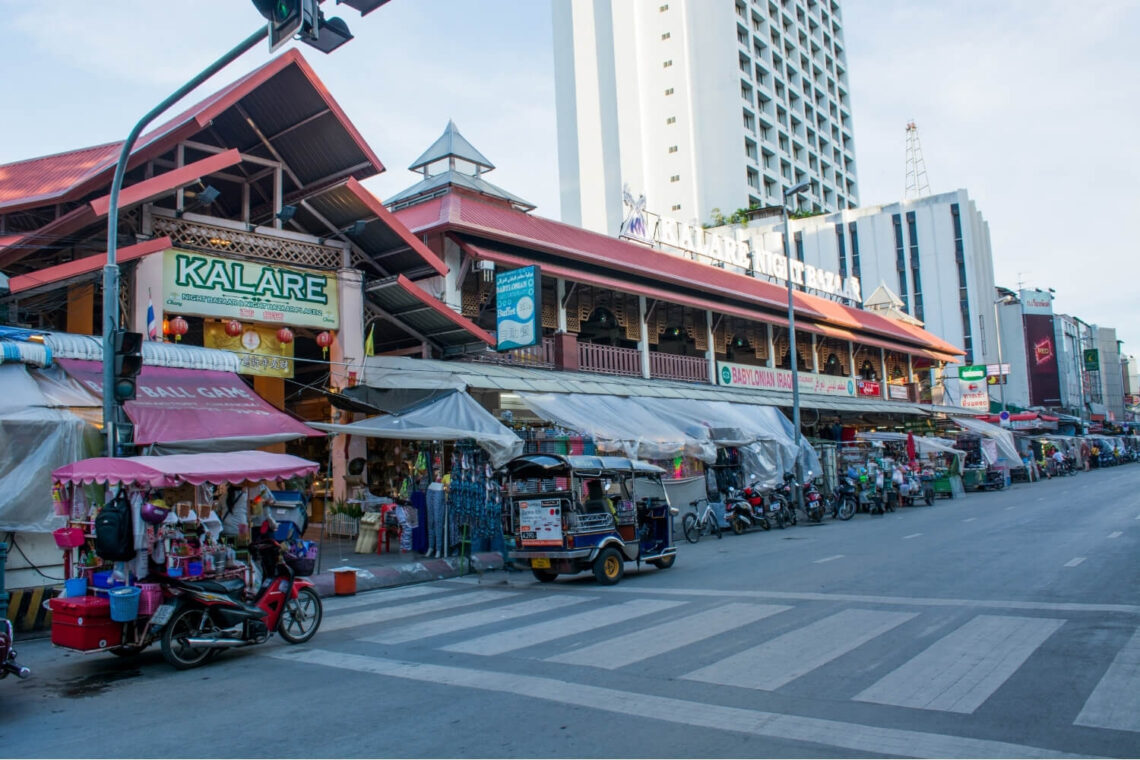 Doi Pui
Doi Pui is one of the most beautiful villages located a few km away from the downtown of Chiang Mai. This small village is known to house a traditional hill tribe home. Here you can gather some information about the history of this place. 
Along with that, you can also expect to explore the huge garden located here in the village that houses a range of plants. There are also a number of small restaurants where you can stop and enjoy an authentic meal.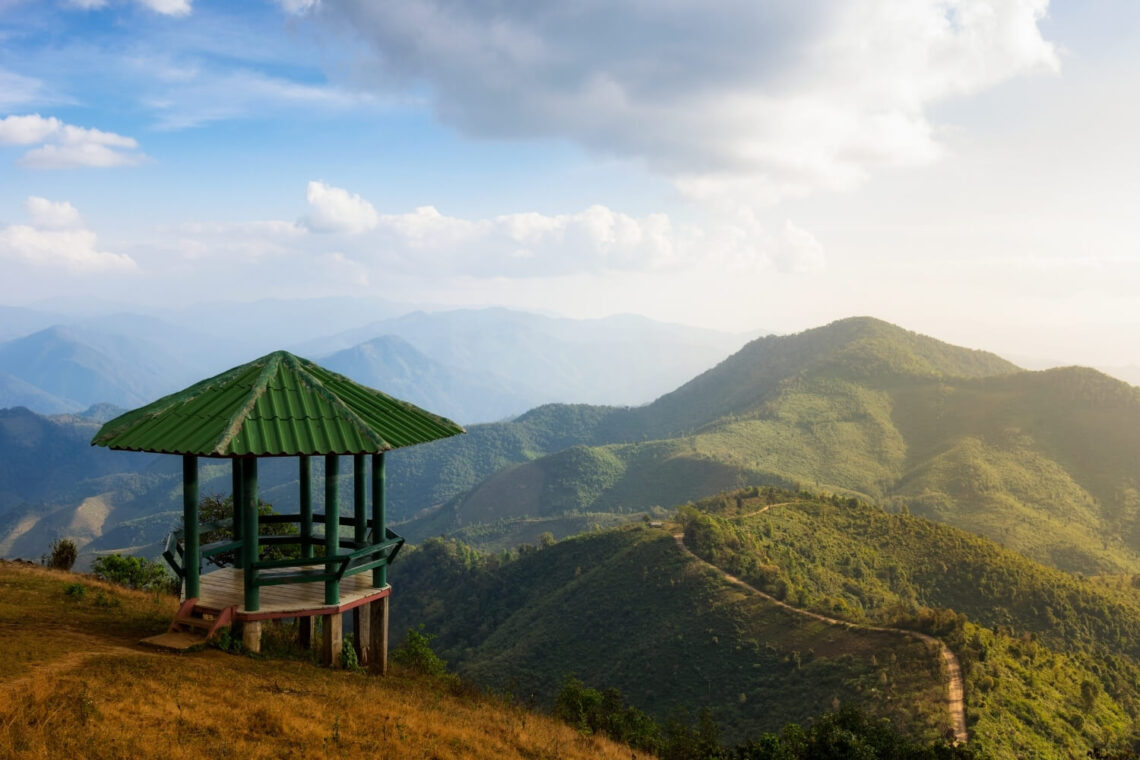 Flight of Gibbon
For all those thrill-seekers, Flight of Gibbon is probably one of the most thrilling experiences an adventurer could relish in Chiang Mai. You can be a part of this experience in the jungles of Chonburi, which is an hour drive away from Chiang Mai city. 
It is basically a premier zip line tour that straightway takes you into verdant jungles around the wildlife sanctuary of Champoo.
In addition to these, there are many more places and experiences to explore and relish while vacationing in the city of Chiang Mai. Some of the other popular places to visit and things to do in Chiang Mai are:
San Kamphaeng Hot Springs

Huay Kaew Waterfalls
Thai Elephant Conservation Centre
Queen Sirikit Botanic Garden
Chiang Mai Zoo
Mae Ping River Cruise
Royal Park Rajapruek
Chiang Dao Cave
Museum of World Insects and Natural Wonders
Hmong Village
Day 8-11: Head South to Phuket
Just like Bangkok, Phuket is another popular travel destination in the world that has its own fanbase. It won't be wrong to reckon this place amongst the most-visited destinations in Thailand. From beaches to temples to amazing nightlife, Phuket has almost everything to satiate your wanderlust. Let's have a look at all the places you should cover on your stay in Phuket on this 14-day tour of Thailand. 
Phuket Bird Park
Sprawls over a huge area of 12 acres of land, Phuket Bird Park is one of the most amazing places to visit in the city. This place houses more than 100 species of birds from different regions like Africa, South America, and Asia. 
Patong Beach
Patong Beach needs no introduction; this is one such place you must have heard about a lot of times. But apart from relishing an amazing relaxing time, the beach also gives you the opportunity to go shopping as there are a number of shopping centres. 
It's not just the day time when you can enjoy a wholesome time at this beach. The vibrant nightlife of this place offers a next-level experience to tourists. Here at this place, you will get the chance to actually explore Thailand's nightlife.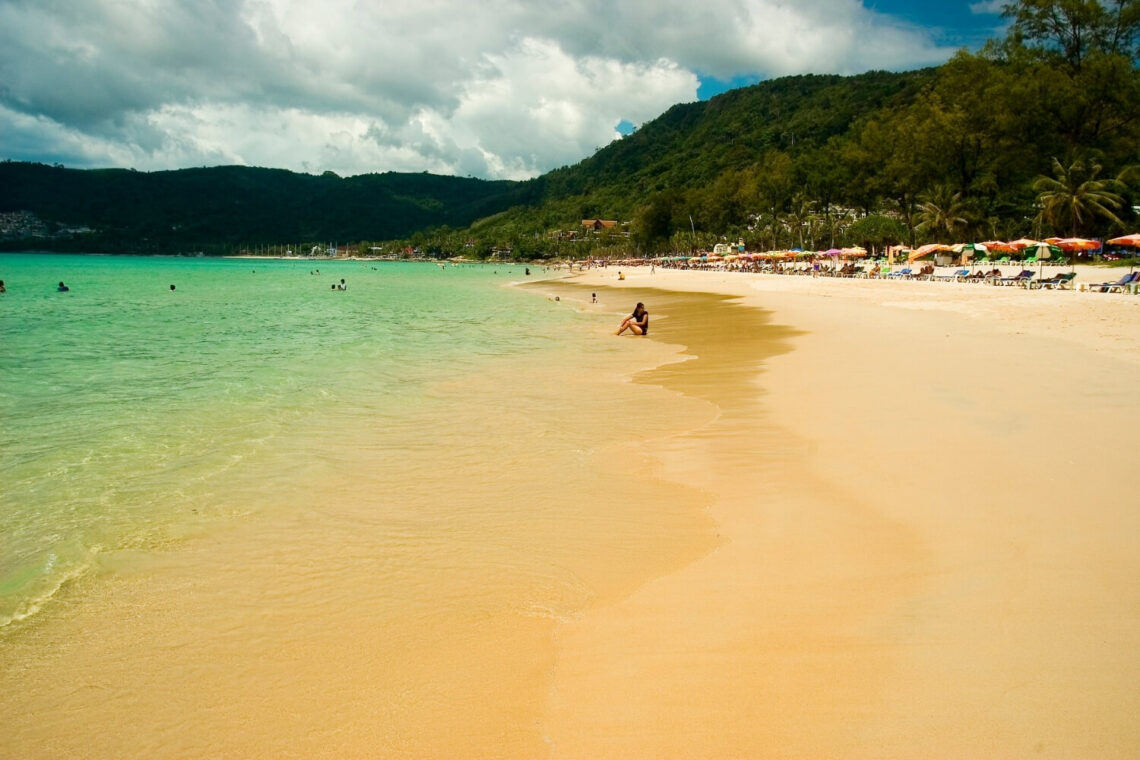 Hanuman World
Phuket is full of adventures and of all those adventurous places to visit, one is Hanuman World. It is an eco-adventure park that gives you the chance to indulge in an amazing ziplining experience. Besides, another great ride of this adventure park is the roller coaster zipline that takes you through the winding path of the forest. 
Phuket Old Town
The Old Town of Phuket is the place where you will get a chance to discover the history, heritage, and culture of the city. There are a number of pristine temples that you would love to explore. 
Along with that, there are also shops that are preserved with their original architecture. Not just this, the old town also has a number of chic cafes, public and private museums, and printing shops. There is also a market, known as the Amulet Market where you can buy some souvenirs to take back home. 
Big Buddha
While in Phuket, you just cannot afford to miss-out the Big Buddha. The 45 meters tall statue of Buddha is a sight to behold. Besides, it is one of the most popular sightseeing places in the city of Phuket. The statue is located at the top of Nakkerd Hills. 
The tranquil vibes and serene atmosphere is something that you wouldn't want to miss out on your stay in Phuket while spending two weeks in Thailand. 
Apart from that, there are more amazing places to explore and things to do in Phuket. So, let's have a look at what more places you can explore while holidaying in Phuket. 
Elephant Jungle Safari

Phuket Aquarium
Kata Beach
Karon Beach
Siam Niramit Show
Bangla Road
James Bond Island
Trick Eye Museum
Slip N Fly Phuket
FantaSea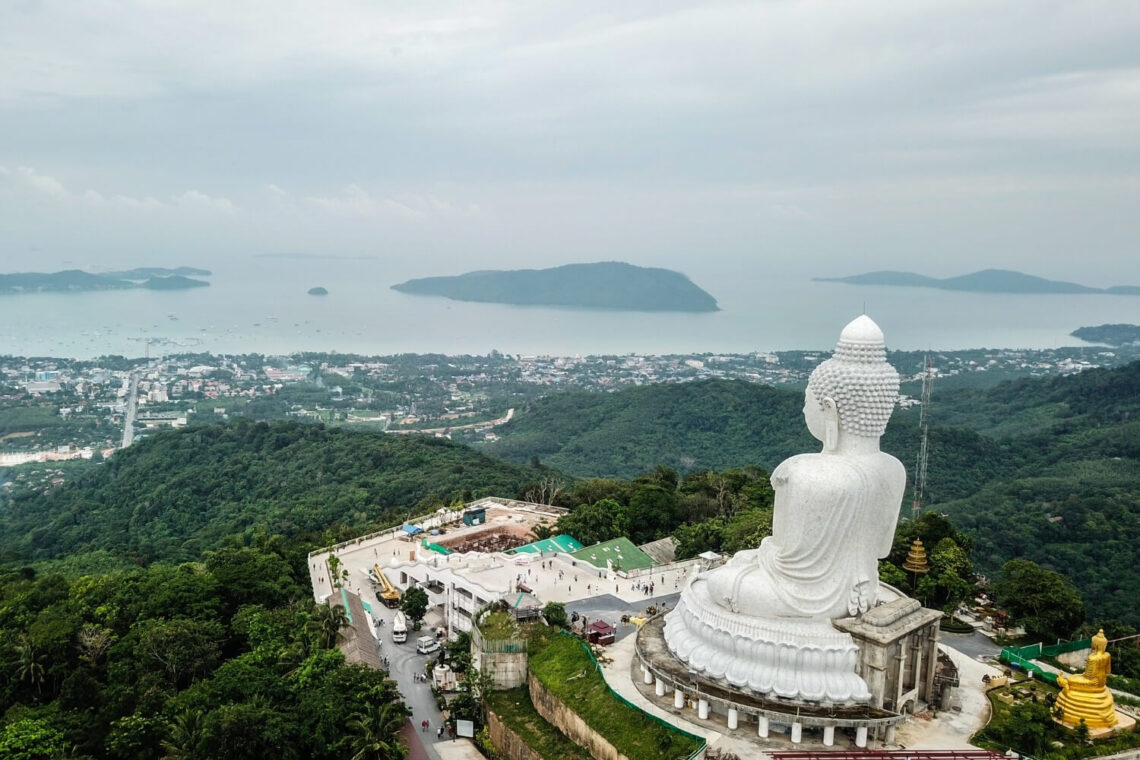 Day 12-14: Tour the Phi Phi Islands
No vacation to Thailand is ever completed without exploring the Phi Phi Islands. In the province of Krabi, these islands overlook the Andaman Sea. They are a group of 6 islands that together form Phi Phi Islands. However, we recommend you to visit 4 main islands. These are: 
Koh Phi Phi Don
Koh Phi Phi Don Island is the largest of the group. It has a beautiful shape like an 'H'. There is even a village on the island which is situated on a 100m strip of sand on the horizontal bar. Such is the unique shape of this island that even the vertical bars of 'H' are dotted with dense jungle. 
The key highlight of this island is the Phi Phi View Point from where you can capture astonishing views of the island. The viewpoint is located at a height of 186 m above sea level. This is a popular sunset spot. So, if you are planning to visit it, do not forget to take your camera with you.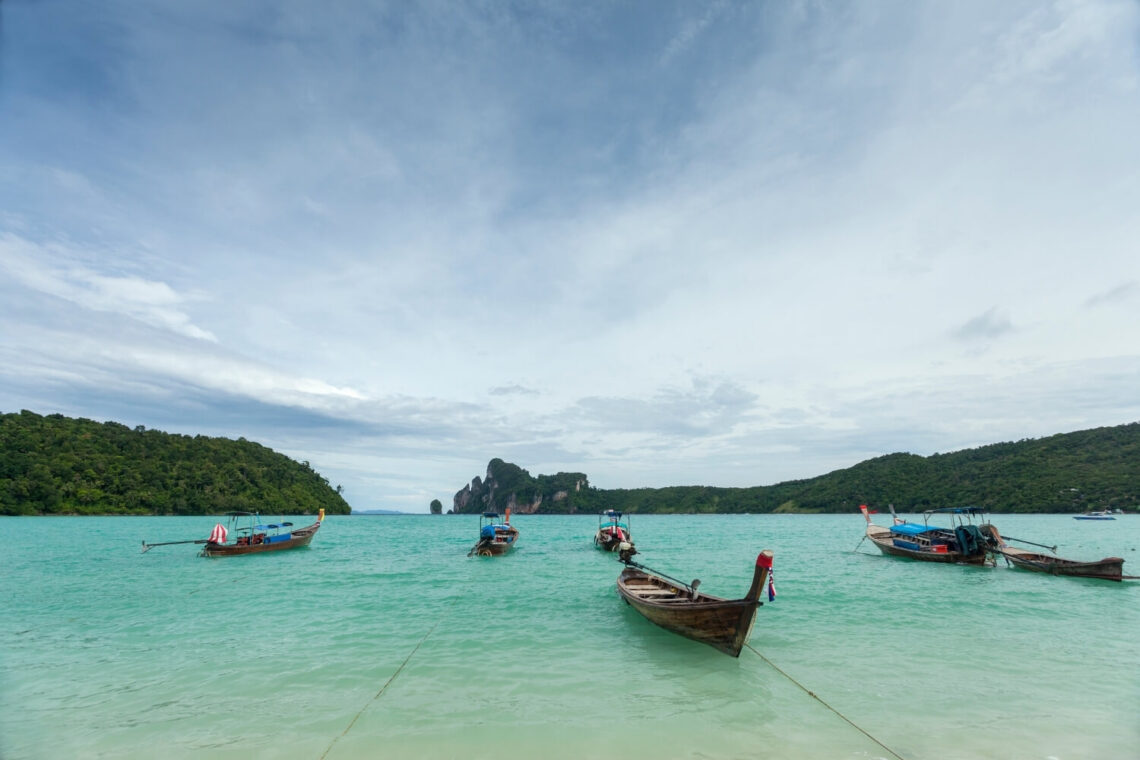 Koh Pai or Bamboo Island
Bamboo Island is located at a distance of mere 5 km from the Koh Phi Phi Don. It is indeed a tropical paradise for tourists. The island has a huge stretch of white sand along with verdant greenery in the form of Bamboo trees. 
The island is also an ideal destination for adventurers. You can indulge in a snorkelling experience here to explore the pristine coral reefs. There is also a small bar on the island that serves snacks and drinks. You can also plan an overnight stay here as there are tent facilities as well on the island.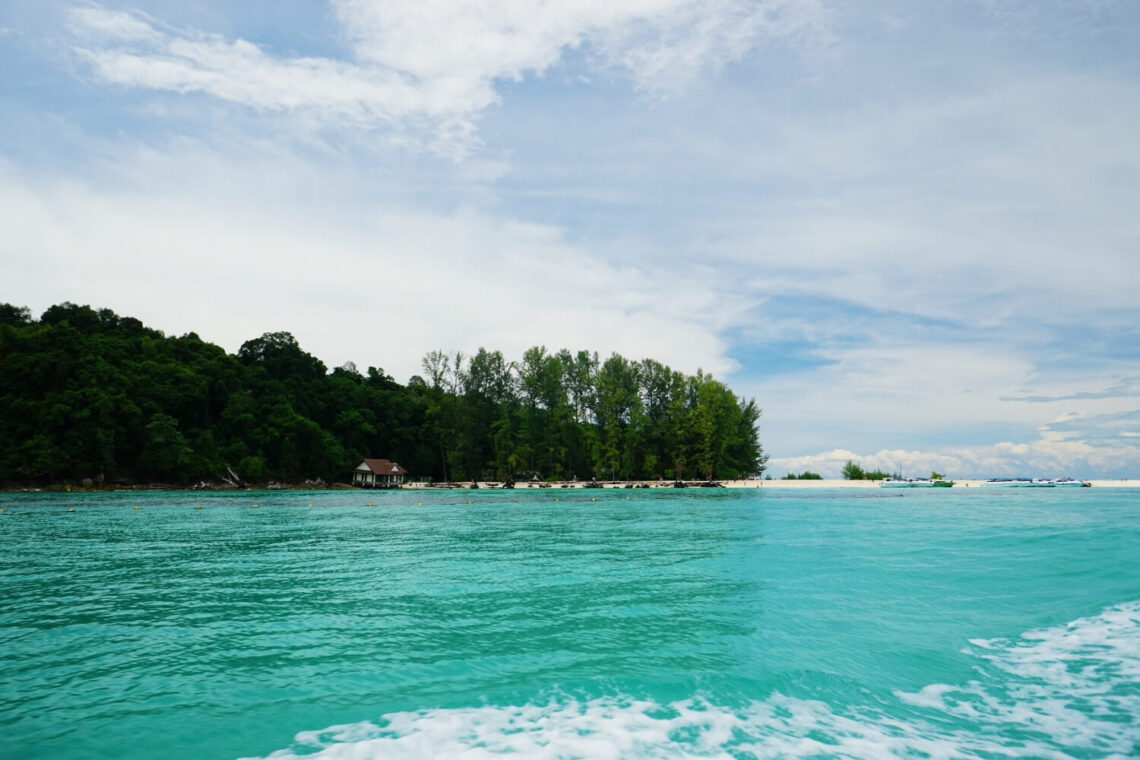 Koh Phi Phi Leh
It is the second-largest island of the group. The island has just one beach which is located on the Maya Bay and is referred to as Maya Beach. You would be amazed to know that Maya Baya is the place that is also featured in Leonardo Di Carpio's movie – The Beach. 
Here at this beach, there are small terraces that offer some great views to Loh Sama which is another popular spot for snorkelling. You can extend your Koh Phi Phi Leh tour to Viking Cave or the Pileh Lagoon.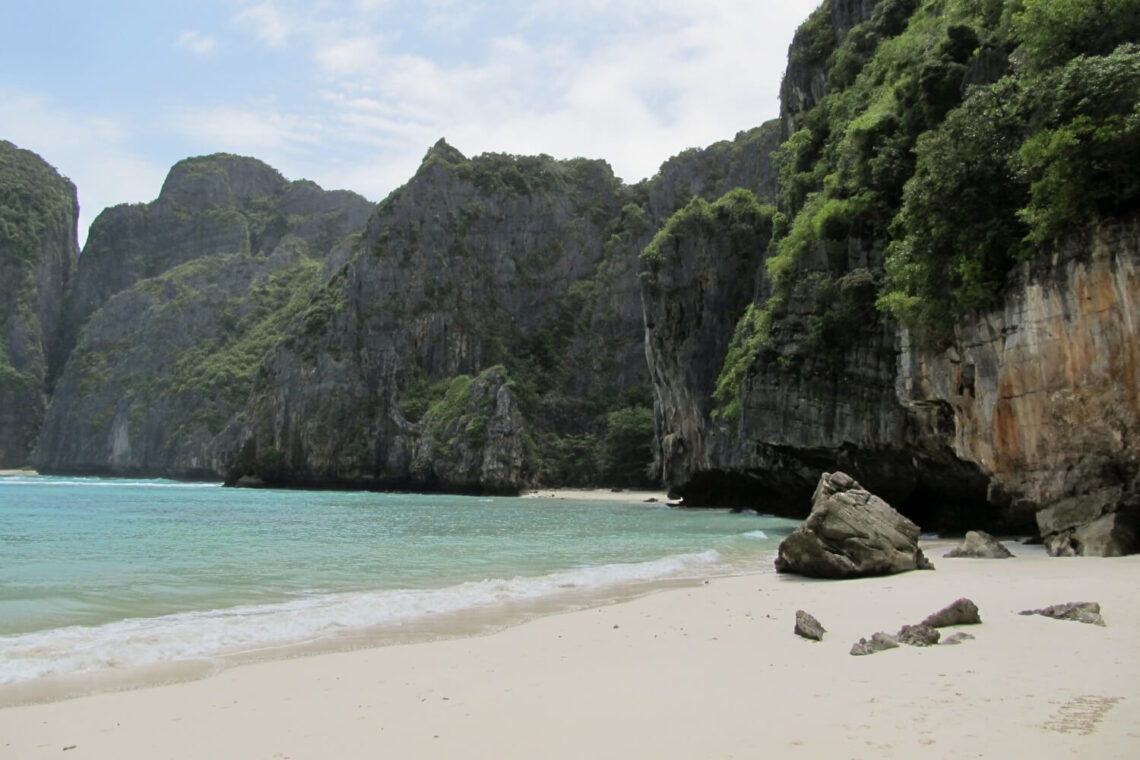 Koh Yung Mosquito Island
Though Koh Yung Mosquito Island is a less attractive spot, yet a must-visit one. Here at this place, you can spend some relaxing time amidst the serenity of nature. Besides, you can also plan a jungle tour with a guide here at Koh Yung Mosquito Island.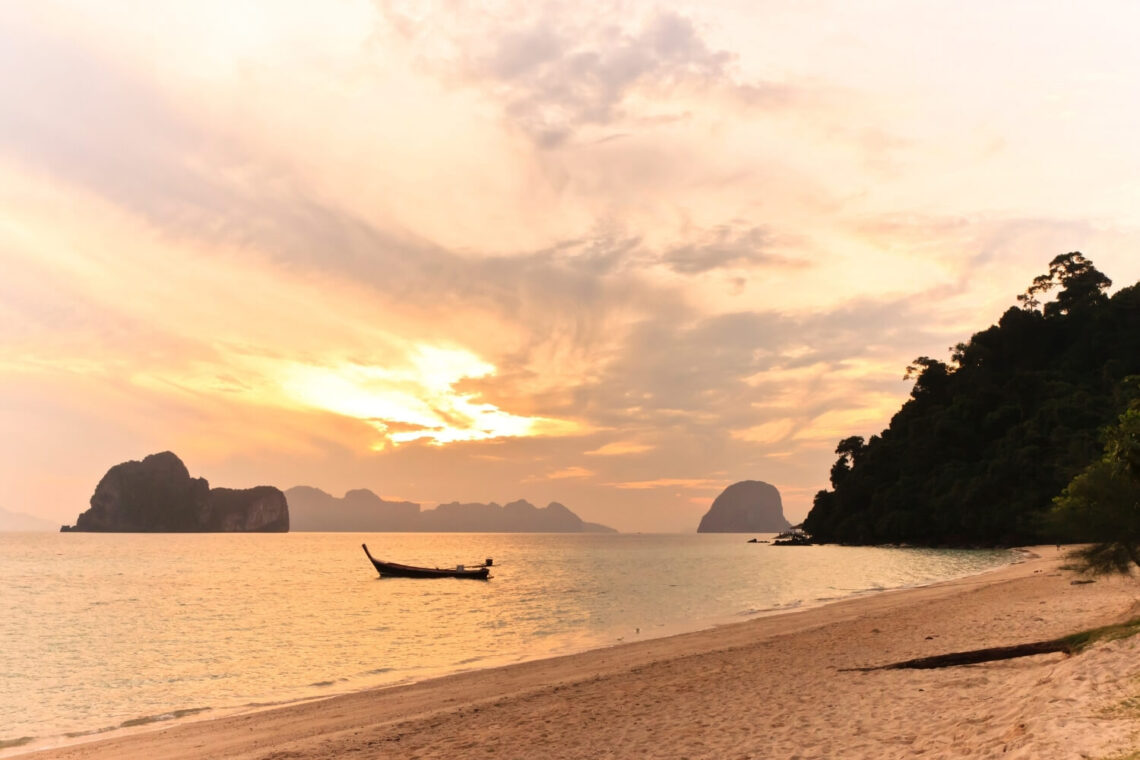 Before You Leave for Thailand
Before you set off on your trip of a lifetime to Thailand, there are a few things you will need to get sorted out for a stress-free and enjoyable trip. These include what to pack, what visa to get, what insurance is best and where to stay. These are all discussed below.
What is the Best Travel Insurance For Thailand
As you would do when you are travelling to any country, it is important to make sure you have travel insurance before leaving for Thailand. Medical bills are expensive and it's not worth forking out the money for any accidents that may happen.
We recommend using World Nomads Travel Insurance for the best and cheapest coverage, as they offer a huge range of cover, fantastic customer support and all at a very reasonable price. Always make sure that you are covered for all of the activities you will want to take part in whilst you are away.
You can get your quote before you leave on your trip right here.
What to Pack for Thailand?
Thailand is blessed with tropical, scorching weather year-round. This means there are three seasons: a hot season (March-June), the wet season (July-October) and cool season (November-February). The temperature during these seasons remains above 26oC and humidity averages around 78%. Due to this, we would recommend that you pack light clothing and a light waterproof. Lucky for you, this makes packing a lot easier and your luggage a lot lighter.
Check out our Summer Packing List for Women and Summer Packing List for Men for some clothing inspiration for your trip to paradise.
When it comes to sun protection in Thailand, it is a lot more expensive to buy it when you arrive. We, therefore, recommend packing as much sunscreen as you can before you leave for Bangkok.
You definitely don't want to forget your camera when you are travelling to Bangkok. No matter where we go in the world, we always ensure our camera bag is fully topped up.
If you would like to know more about what is in our camera bag, click right here.
Where to Stay in Thailand
One of our favourite parts of travelling around Asia is the affordability of accommodation in each country. Thailand is no different, with plenty of incredibly affordable and comfortable places to stay across the country. When we are on the road, we will normally book our accommodation through Booking.com, as we find this gives us the best prices and the most choice.
Given that this guide covers all of Thailand, we have listed our top choice of accommodation for each of the regions that you will be visiting on this trip to make your choice a little easier.
Bangkok – Evergreen Place Siam by UHG is a great place to stay in Bangkok. The air-conditioned rooms each come with a dining area, an electric kettle and private balcony offering city views. There is also an outdoor pool and free wifi.
Book your stay at Evergreen Place Siam by UHG here.
Chiang Mai – Just 3 miles away from the Chiang Mai Airport, the Hnuphen Chiangmai Homestay is the perfect place to stay during your trip to Chiang Mai. Comfortable and affordable, this homestay offers AC rooms and free wifi to all guests.
Book your stay at Hnuphen Chiangmai Homestay here.
Phuket – The best value accommodation you will find near to Phuket sits right beside the local hospital, known as Phuket Nonnita Boutique Resort. This hotel resort comes with everything you could ask for, from wifi and free bike rental to an onsite pool and AC rooms. The hotel even provides a free shuttle bus to the Sunday night markets for guests to enjoy the local food and culture.
Book your stay at Phuket Nonnita Boutique Resort here.
Phi Phi Islands – Depending on which island you wish to visit, your choice of accommodation is going to sway drastically. So much so that there is no one hotel or villa that we can recommend for your tour of the Thai islands, and so instead we recommend you check out all of the hotels that the Phi Phi Islands have to offer here.
If you are more into the hostel scene when you travel, there are an unbelievable number of funky, cheap, and social hostels spread through the country. Browse the full range of hostels that Thailand has to offer and book your stay right here.
So there you have it, your complete 14 day Bangkok itinerary. If you have visited Thailand before, let us know what you thought of the sights listed above, or if you have any suggestions let us know in the comments below.
As always, sharing is caring so make sure to share this photo guide with your family and friends and inspire them to head off on their own Thailand adventure one day. If you are planning the trip for yourself, make sure you have a look at the rest of our Thailand content for more inspiration.
When you set off on your own adventure, be sure to tag us in your photos on Instagram and we will share them with the rest of our community. In the meantime, why not follow us over there to see what we are currently up to and keep up with us on our Instagram Stories.
Now Read:
This article may contain affiliate links that provide us with a small income. For more information read our Affiliate page.
---
Pin this image to your Thailand Pinterest board for later