The North Coast 500 is the most popular road trip in Scoltand with many people heading to this beautiful part of the country every year. The local businesses are thriving from the increase in tourism and restaurants are finding they have tables booked out well in advance. 
That being said, in this guide, we are sharing some of our favourite restaurants on the NC500 so that you can plan ahead on this trip of a lifetime and not miss out on the delicious food it has to offer. 
No time to read now? No problem, save a pin to your Pinterest board for later!
Revolution, Inverness
Revolution is a great bar and restaurant in the city centre of Inverness serving up a delicious selection of food and drinks throughout the day. The menu is reasonably priced and lunchtime deals are available. The specialty in this quirky bar is the cocktails and they have a pretty large selection. There is a good selection of vegan and vegetarian options and we can highly recommend the pizzas!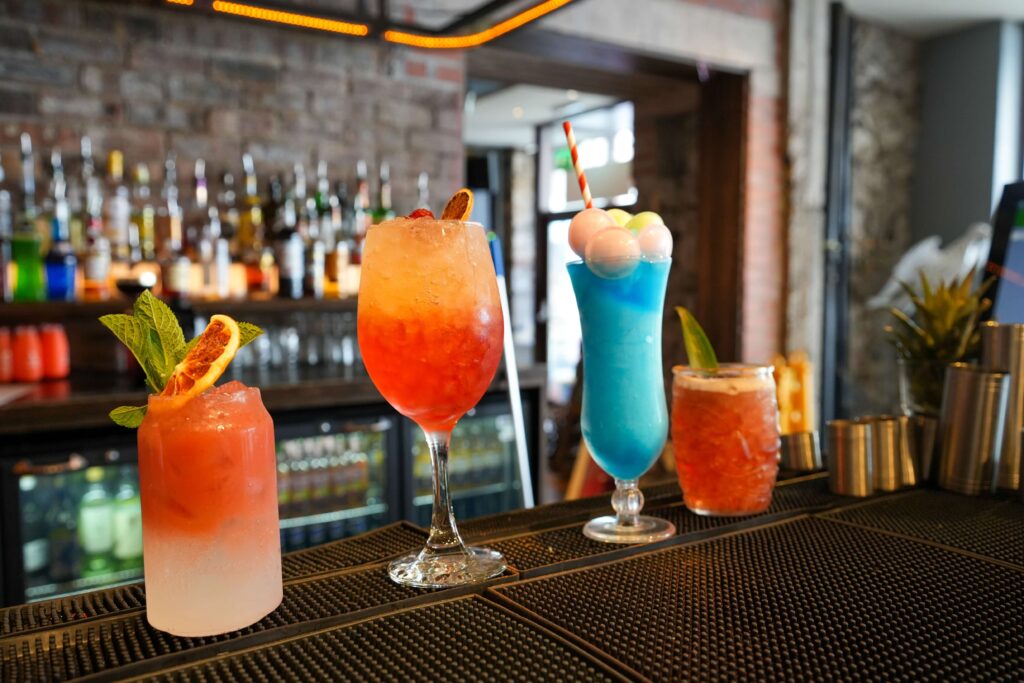 Scotch & Rye, Inverness
Scotch & Rye is a rustic bar in the city of Inverness serving up a delicious selection of unique bar meals, pints, and cocktails. This bar transforms you back to 1920's America with their rustic, industrial decor. There is a great atmosphere inside and the staff are welcoming to both humans and dogs.
They have a great burger selection in Scotch and Rye and they patty can be substituted for a vegan patty on any of the options.
Alleycat, Inverness
Alleycat is the only all-vegan cafe in Inverness. Hidden down a side alley in the city centre, Alleycat is a hidden gem for vegans and non-vegans alike. They serve a great selection of UK favourte main meals such as vegan fish and chips and lasagne, as well as cakes and coffee too. 
Currently, they have a lunch menu on most days and we absolutely loved the loaded dog with haggis and the haggis and cheese toasties. In the evening at the weekend they are open for dinner when they serve up more of their pub classics.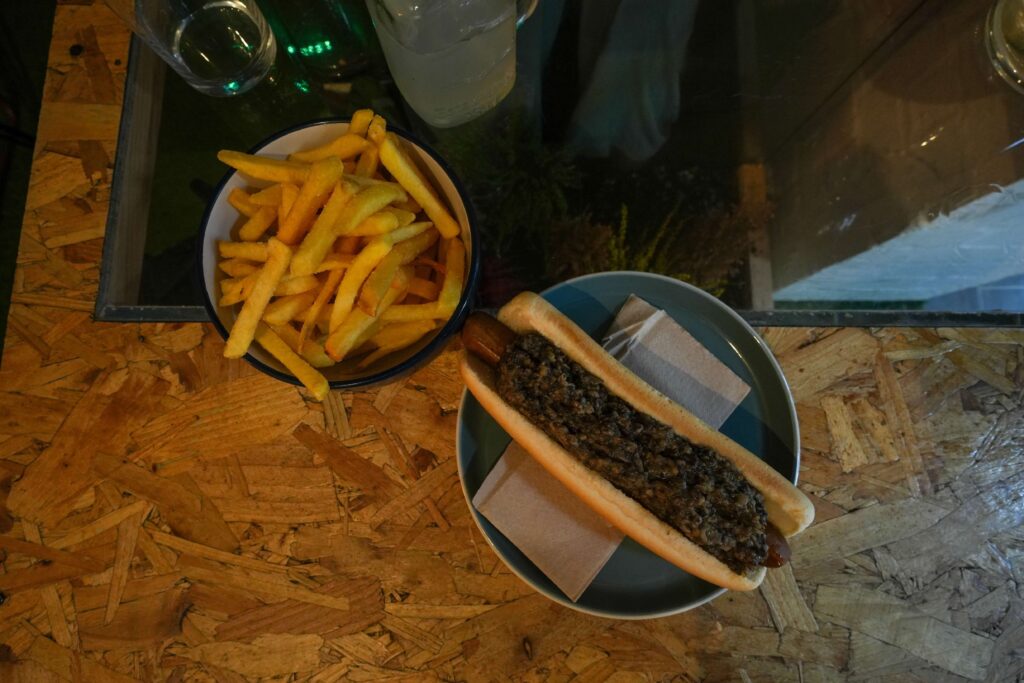 MacGregors, Inverness
MacGregors is a great bar and restaurant to visit in Inverness if you enjoy live traditional Scottish music. On a Sunday MacGregors is particularly busy as many enjoy the Sunday roast alongside the open sessions Sunday music. There are vegetarian and vegan options on the menu as well, we thoroughly enjoyed the beetroot burger! If the weather is nice, they have a large open beer garden area and they are dog friendly inside and out too.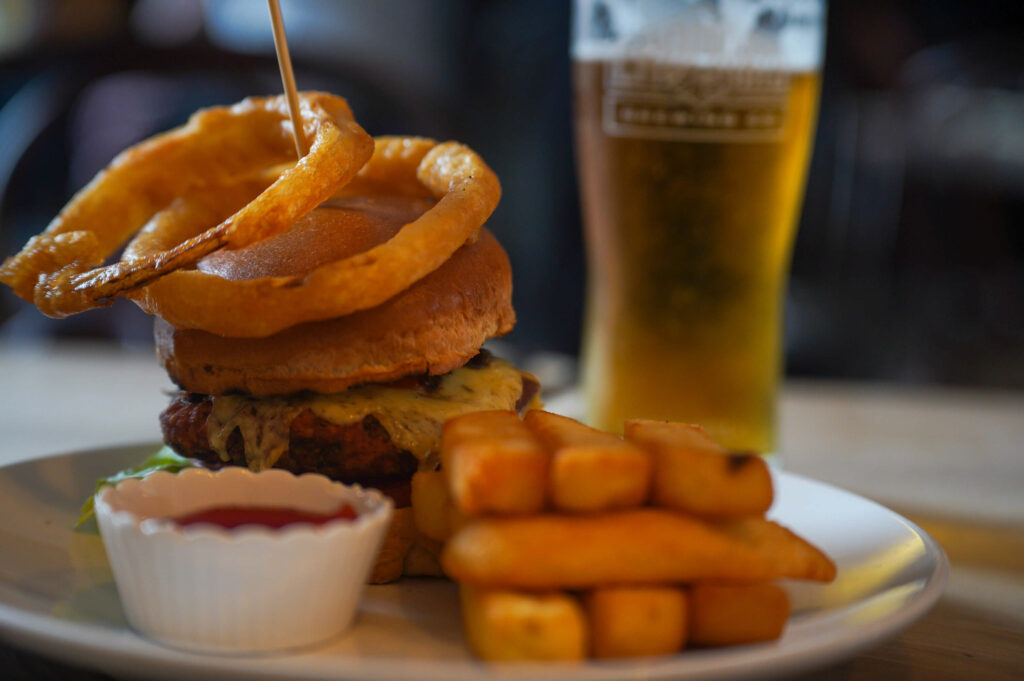 Platform 1864
Platform 1864 is a unique bar and restaurant in Tain, which is situated in the old railway house. The interior is made up of old parts of the railway and is extremely photogenic. There is a lovely atmosphere and on a cold day, the wood fire is roaring. Platform 1864 are open from breakfast, offering coffees and cakes, lunches and evening meals.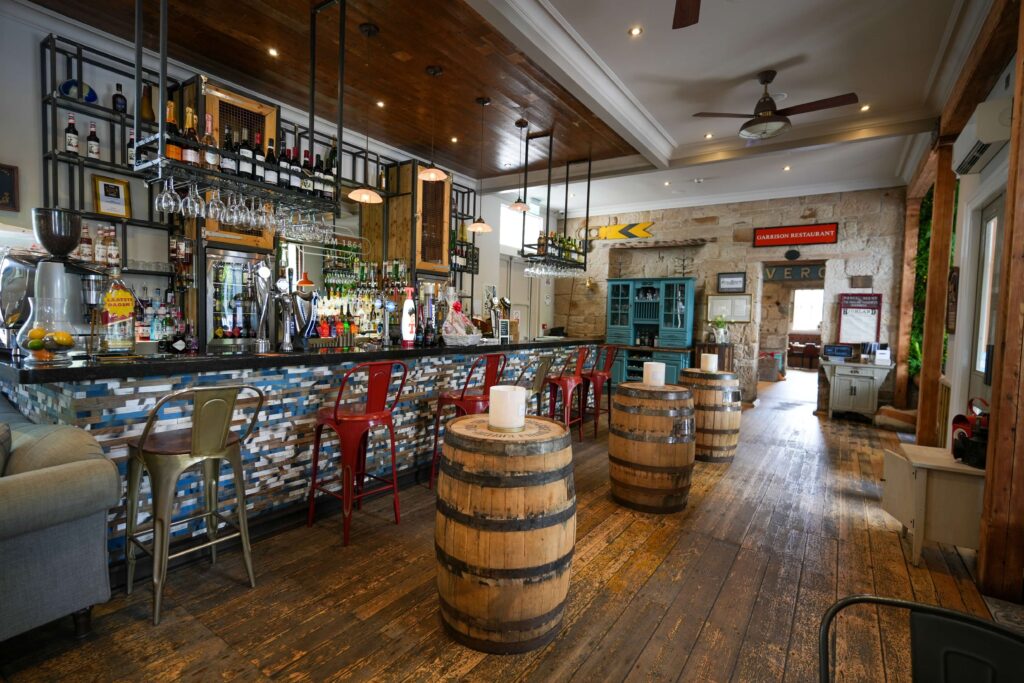 Cocoa Mountain
One of two cafes on the NC500 route, (the other being located in Balnakeil on the west coast of the NC500) the hot chocolates on offer here are sheer decadence. Rich and creamy hot chocolates with hand-crafted chocolate "chasers" to go on the side. They also sell a selection of cakes and touristy gifts in the coffee shop. Cocoa Mountain offers a takeaway service as well as a comfortable sitting-in area. We would definitely recommend this as a must-try stop on this route.
The Pier, Lairg
The Pier has one of the most scenic views over Loch Lairg, especially on a clear sunny day, you can sit outside and enjoy the sunshine. This restaurant serves a great selection of food at a reasonable price, catering to dietary requirements as well. There is a great selection of homemade cakes on offer as well as ice cream. 
The Pier started off as a tearoom and has expanded into both a tearoom and a restaurant and also serves alcohol.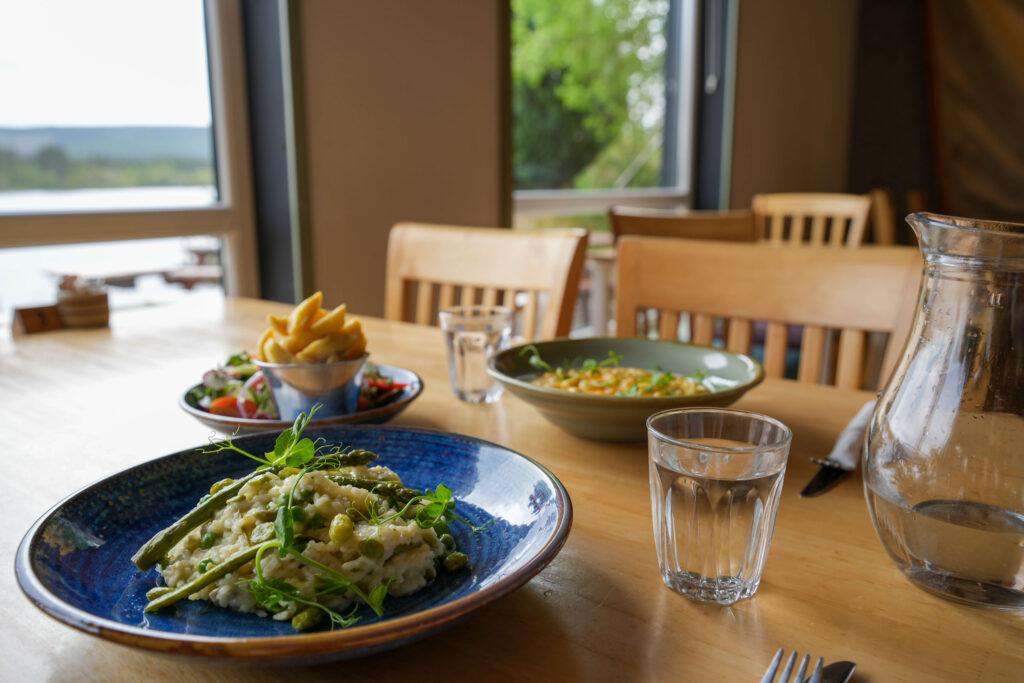 Annie's Bakery, Wick
Annie's Bakery is one of the most popular places to stop off for a bite to eat on the NC500 and I bet you won't be leaving without a cake. This small family-run tearoom is open for coffee and cake during the day as well as light lunches. The cakes are a phenomenal size for the price and you can expect to see a different selection each day.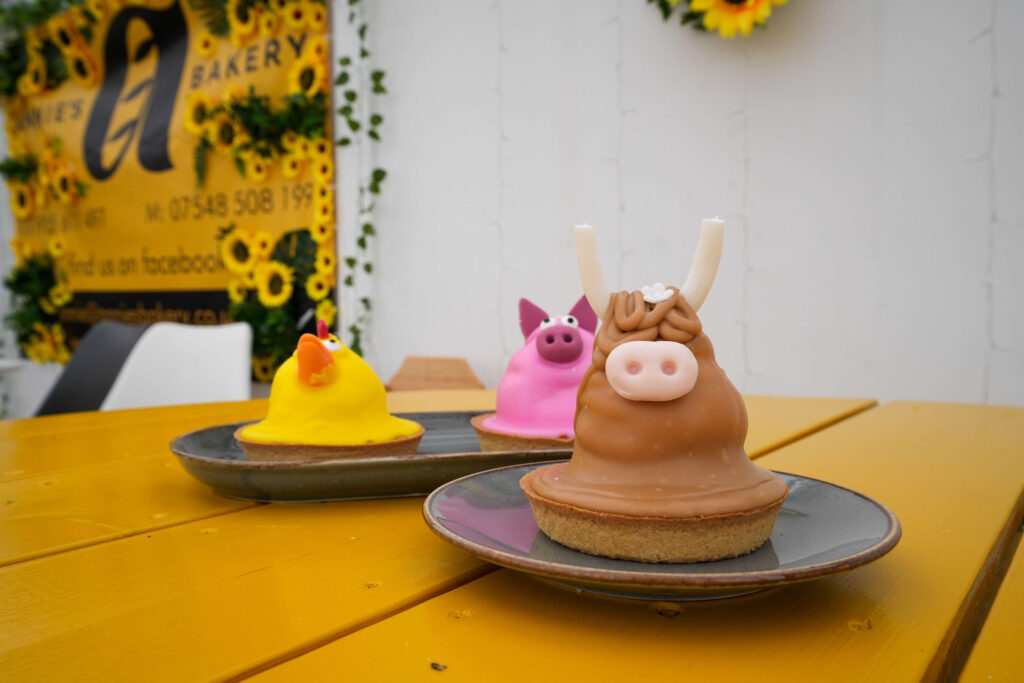 Melvich Hotel, Melvich
If you fancy a good wood-fired pizza on your travels, then you must make a stop in at the Melvich Hotel. There is a huge selection of pizzas and you can mix and match your toppings to suit your taste. They also have an incredible desert selection and we can highly recommend going all in on the "All in" desert! Absolutely delicious.
Dog friendly, Wifi, EVC (across the road)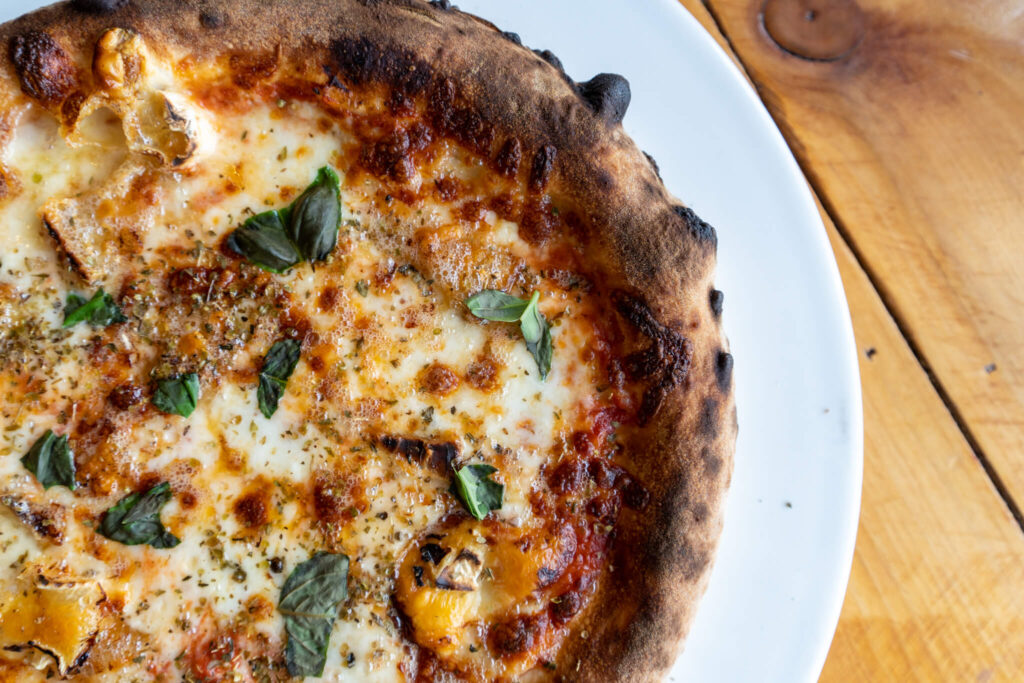 Delilahs, Lochinver
Delilahs is a new family-run restaurant in Lochinver open for lunch dinner and drinks throughout the day. When the sun is shining you can sit outside on their benches overlooking the water, if not, they have a large comfortable seating area indoors. There is a great selection of food on the menu, catering to all dietry requirements.
Accessible, Dog friendly, Wifi, EVC 
Celidh Place, Ullapool
The Celidh Place in Ullapool is a cosy cafe and restaurant that is open later at the weekends for live music. During the winter, the wood-burning fire is on and it is a very enjoyable place to sit and enjoy a coffee and one of their delicious cakes. They also serve a great variety of lunch and dinners on the menu.
Accessible, Dog friendly, Wifi, EVC 
Tigh An Eilean, Sheildaig
Tigh An Eilean is a small restaurant in the small town of Sheildaig, overlooking Loch Shieldaig. The vast choice on the menu paired with a beautiful sunset view makes for a delightful evening in a relaxed atmosphere. As the season picks up, their woodfired pizza oven comes into action and you can sit outside in the sunshine with a drink and a delicious pizza. 
If you want to try some local Scottish cuisine, you can enjoy a plate of haggis neeps and tatties and we were pleased to see they had a vegetarian haggis neeps and tatties on the menu as well.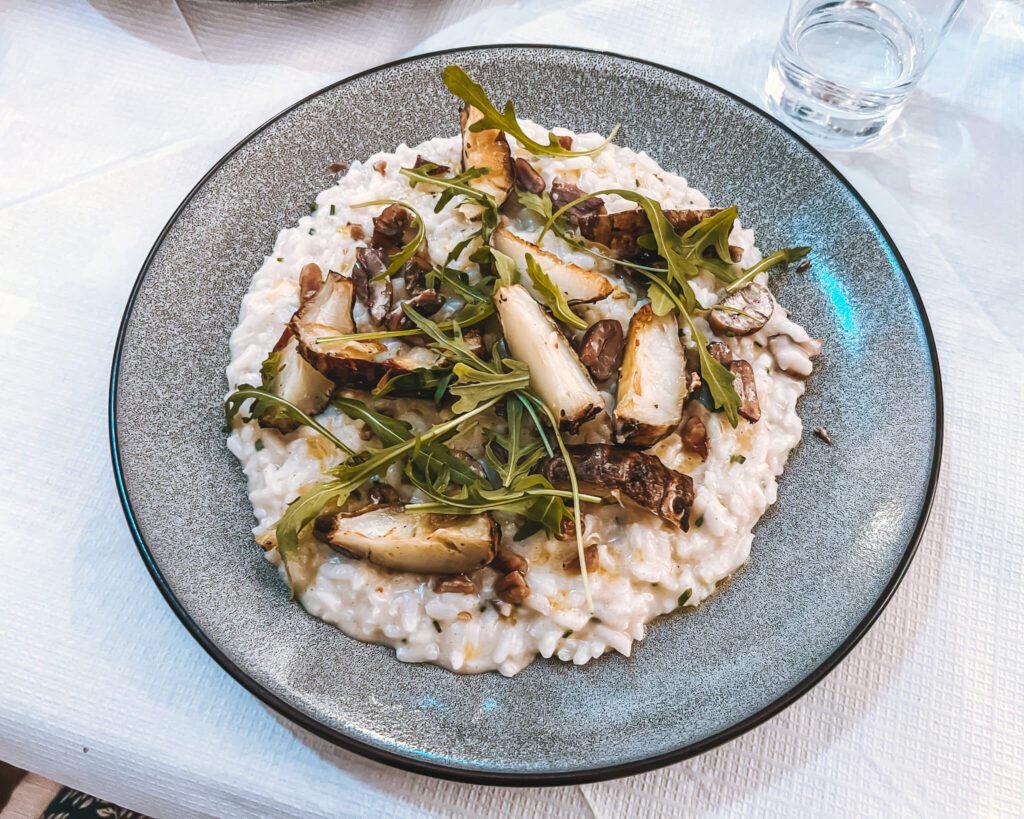 Badachro Inn, Badachro
The Badachro Inn is a rustic traditional bar and restaurant overlooking Loch Gairloch. They offer a delicious selection of meals with an incredible view from the decking or the large glass windows in the conservatory area. As the spring and summer season picks up, so does their pizza van, Stag and Dough. 
If you are wanting to explore the local area, Badachro Inn also offers e-bike rental and self-catering accommodation onsite.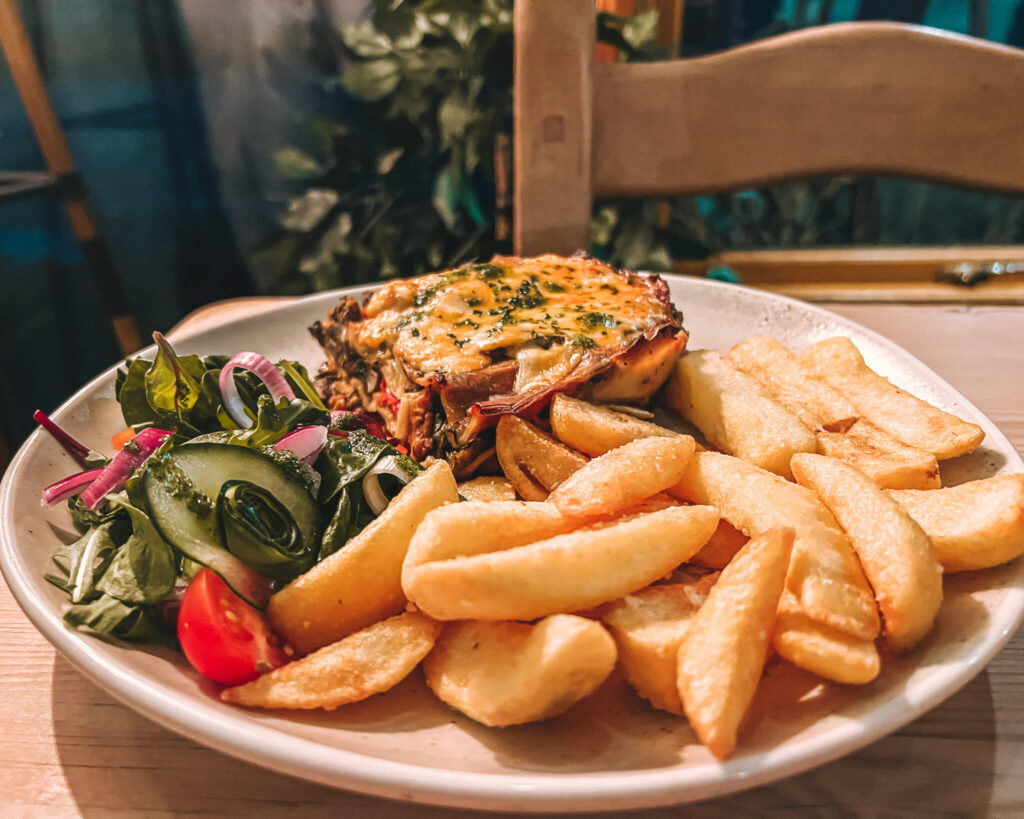 Before You Leave on the North Coast 500
Before you head off on your trip around the NC500, there are certain things you will need to get organised to ensure a smooth trip. These include how to get around the route, including being aware of single track roads, etc., what to pack for Scotland, where to stay along the route and what travel insurance to book.
Read more planning tips for the North Coast 500 in our full guide.
How Do I Get Around the NC500?
Given the remote location of the NC500 and the majority of the sights along the route, the best way to get around this road trip is by driving. There are of course other methods that are still popular, such as cycling and hiking, however, if you have a short amount of time on the route, neither of these are very suitable.
As for public transport, the use around the NC500 is understandably difficult due to how remote each location is, however, with the increasing problem of congestion along the route, this is a good option to research if you have time. If it is something that interests you, you can read a public formed itinerary of how to get around the NC500 by public transport over here.
If you are looking to rent a cosy, reliable, and luxurious campervan for your trip along the NC500, we highly recommend hiring through Spaceship Rentals. 
Browse the full range of vehicles on offer at Spaceship Rentals over here.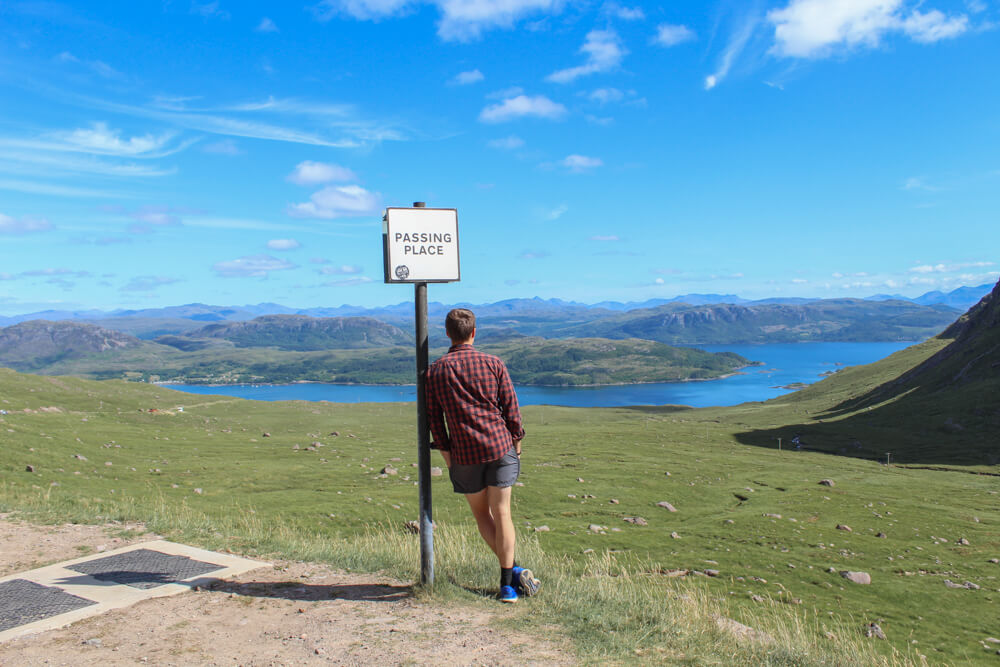 What Should I Pack for the NC500?
When it comes to packing for a trip along the NC500 there is one item of clothing that you are going to need all year round: a waterproof. It rains in Scotland on average 250 days a year, meaning that during your 7-day NC500 road trip you will probably experience at least a drizzle of rain. Due to this, the number one item on any Scotland packing list is a good waterproof jacket.
As for the rest of the year, the temperature in Scotland and the central heartlands is reasonably mild for most of the year. During the winter months, you will most likely experience snow, however, temperatures usually sit around freezing, so it is not too cold. For your reference, the average temperatures in Scotland are listed below during each season.
Spring (March, April, May) – 5-10 degrees C
Summer (June, July, August) – 15 degrees C
Autumn (September, October, November) – 5-10 degrees C
Winter (December, January, February) – 0-5 degrees C
As you can see, the weather never really gets above the teens, with anything over 25 degrees C considered a heatwave. The best way to pack for your trip to the highlands is with layers that can be added and removed as you need them. You will definitely need a hat and gloves during the colder months and will most likely need sunscreen to protect you on the long days in the open.
For our full list of items that we pack no matter where we go in the world, check out our full packing guides over here.
Given the beautiful sights and scenery that you are no doubt going to see around Scotland, we highly recommend packing a good camera for your trip. If you want to read more about the cameras we use and why we love them, check out the link below.
You can read what else we keep in our camera bag over here.
Where Should I Stay on the NC500?
The remoteness in the highlands of Scotland will leave you with little choice of accommodation in each location along the NC500, however, there are still enough options to choose from to ensure a comfortable trip. These are mostly in the shape of B&Bs, Airbnbs, converted cottages and other quirky accommodations.
Depending on how adventurous you are, there may be more accommodation choices than just the above, often with an even better view. Caravan and camping sites are abundant along the NC500, drawing camping enthusiasts from all over the world. For some of the most spectacular bedside scenery along the North Coast 500, we recommend packing a tent and getting in touch with nature for the week.
As we travelled along the North Coast 500, camped in our trusty Vango tent on a mixture of campsites and wild sites. Wild camping is a fantastic way to enjoy the beauty of the highlands, however, it must be done respectfully. Read our full guide to Wild Camping if you wish to give it a go so you know everything you need to for a comfortable and sustainable trip.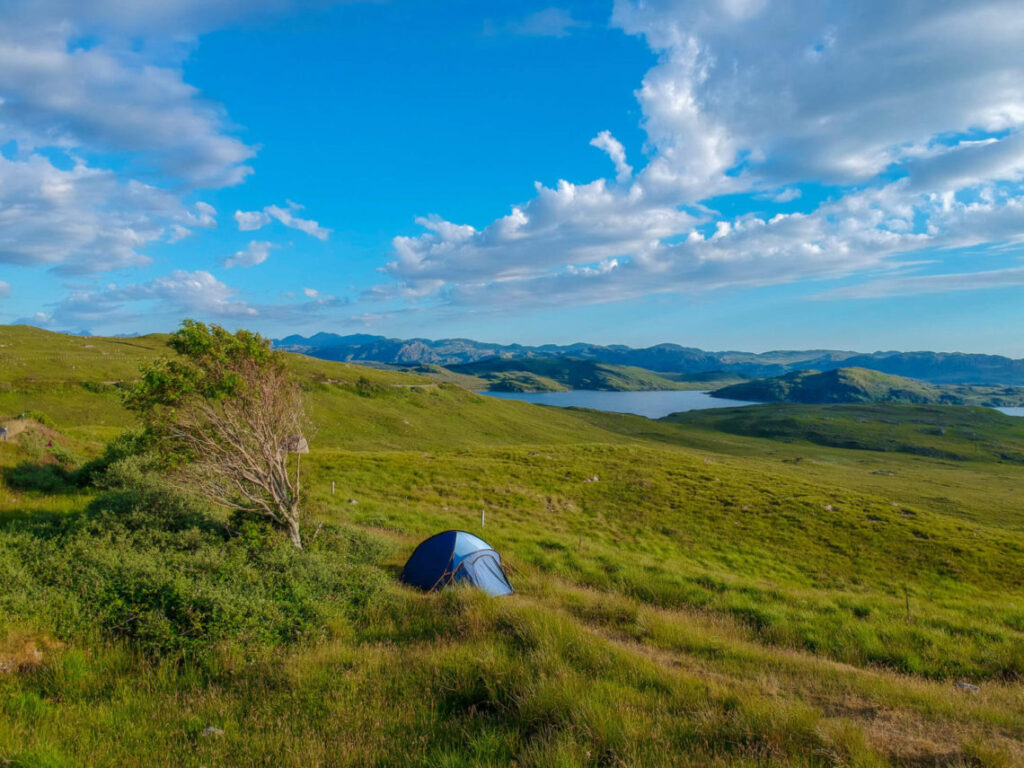 What is the Best Travel Insurance?
No matter what type of adventure you are heading on, whether it is a mountain adventure or a relaxing beach destination, one thing we all need to be aware of is that accidents can happen. The last thing you want is for an unexpected medical emergency to ruin your trip of a lifetime. Luckily, that is what travel insurance is for.
Whenever we travel abroad, we get covered with World Nomad's Travel Insurance, a reliable, friendly and extremely affordable method of covering yourself on any adventure. With years of experience working for backpackers around the globe, the service they provide is perfect for whatever type of trip you have planned.
Get covered for your next trip and get a quote from World Nomad's right here.
So there you have it, the best restaurants on the NC500. If you have visited the NC500 recently, let us know what you thought of it, if you have any suggestions let us know in the comments below.
As always, sharing is caring so make sure to share this guide with your family and friends and inspire them to head off on their own North Coast 500 adventure. If you are planning the trip for yourself, make sure you have a look at the rest of our Scotland content for more inspiration to our beautiful home country.
When you set off on your own adventure, be sure to tag us in your photos on Instagram and we will share them with the rest of our community. In the meantime, why not follow us over there to see what we are currently up to and keep up with us on our Instagram Stories.
Now Read:
This article may contain affiliate links that provide us with a small income. For more information read our Affiliate page.
Pin this image to your Scotland Pinterest board for later