Gozo is a small secluded island in the Mediterranean, a short ferry ride from Malta, making it one of the best things to do when you visit Malta. This serene island is full of character and well known for its incredible scuba diving and photogenic streets. Pay attention to the beautiful Baroque-style churches in the small villages, you will struggle to put your camera away when you visit this island.
Gozo is a third the size of Malta, making it more tranquil as many will only visit for a day trip. A day trip to the island starts at the Cirkewwa ferry terminal at the very northern part of Malta.
No time to read now? No problem, save a pin to your Pinterest board for later!
Gozo is a lot more rural than mainland Malta. We passed many rural areas with beautiful farmhouses dotted around the land. There are many wonderful sights around Gozo, ranging from ancient cathedrals to stunning beaches. We would highly recommend that you visit Gozo as part of your Malta itinerary. Below are our top sights to see on this tiny island.
How to get to Gozo

Handoq Bay

Ramla Beach

Victoria for luch

The Cittidel

Azure Window

Xlendi Beach

Preparing for your trip to Malta.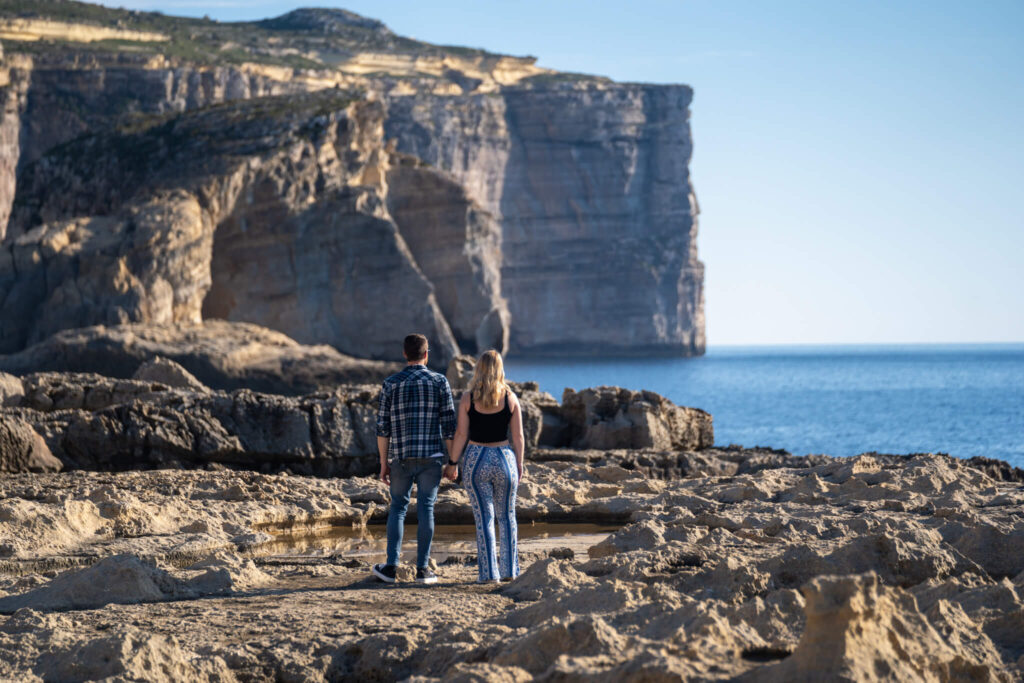 How to get to Gozo
Where you board the ferry from will depend on where you are staying in Malta, and whether or not you choose to take a vehicle across to Gozo.
From Mgarr ferry terminal in the north of Malta, you can board the ferry with a vehicle. The trip across will take around 25 minutes and ticket prices are as follows:
Standard passenger – €4.65 return
Passenger and motorcycle – €8.15 return
Passenger and car – €15.70 return
You can read more about the ferry here.
There is also a fast ferry that leaves from Valletta to Gozo. This trip takes around 45 minutes but note that no vehicles can travel on this ferry. A standard adult fare is €6 each way.
When you arrive on Gozo, you can choose to hire a vehicle from any of the nearby rental shops or get on the hop on hop off bus which will take you a tour of the island.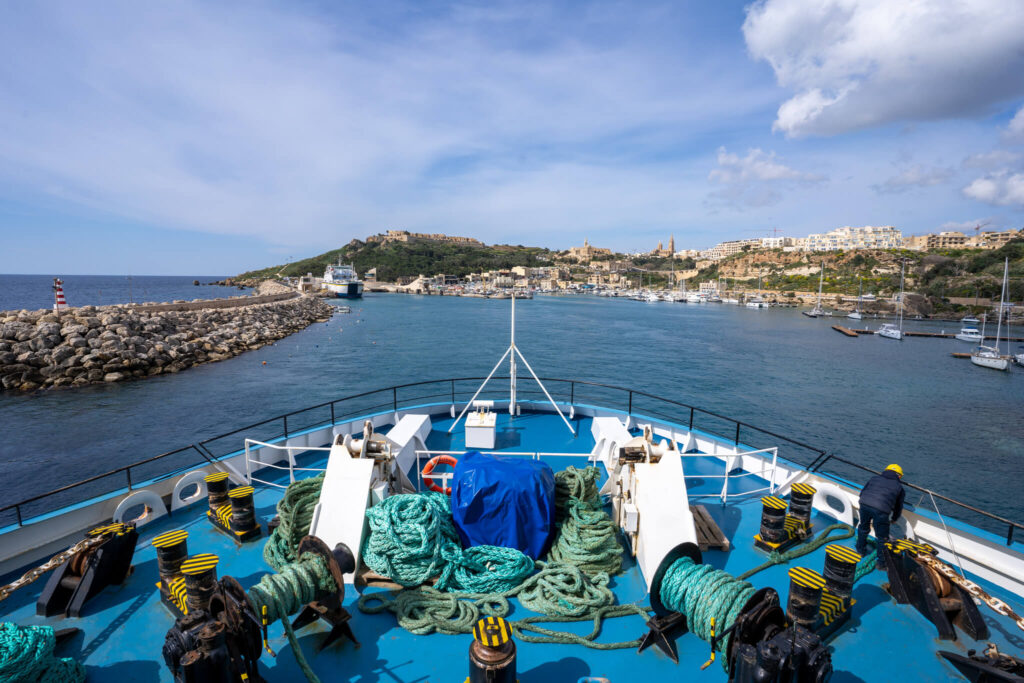 Hondoq Bay (Ħondoq ir-Rummien)
Hondoq Bay is a small secluded bay with crystal clear water. It is popular amongst locals, especially for swimming and diving. The beach is sandy, however there are also a lot of rocks and it can be painful on your feet getting into the water. 
There is a kiosk beside the beach which is perfect for refreshments and toilets are also available.  After you have enjoyed the beach, follow the path around the cliff on the opposite side of the car park to enjoy the views of the crystal clear blue sea from the rugged coastline.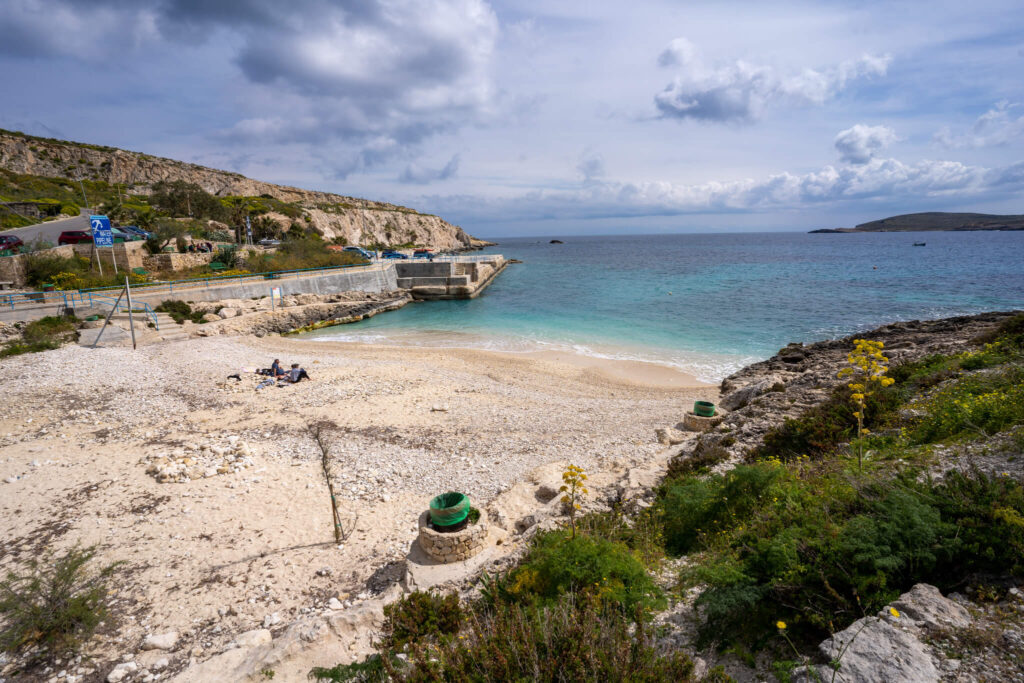 Ramla Beach (Ramla l-Hamra)
Ramla l-Hamra, is one of the most popular sandy beaches in Gozo as well as the largest. The sand is almost a dark red colour and is surrounded by countryside, with a winding road leading down to it. There are facilities nearby and a lifeguard on the beach. This beach is beautiful for relaxing and enjoying the sunshine as well as going for a splash in the waves.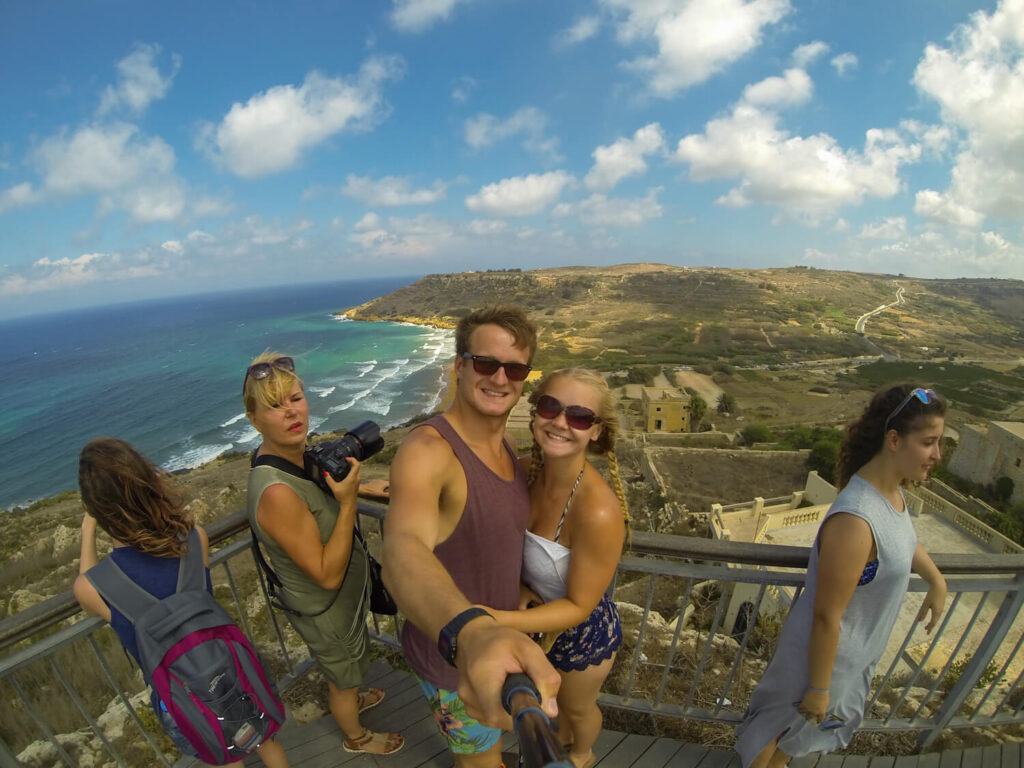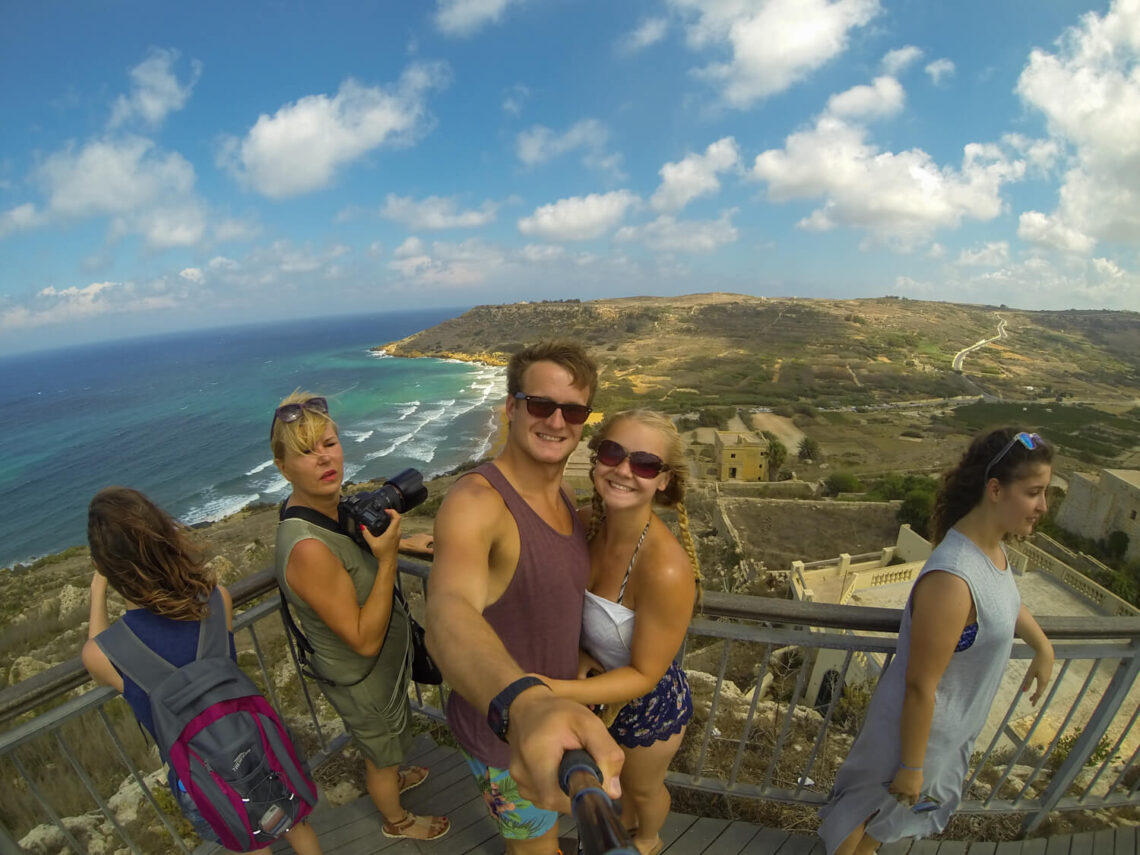 Victoria
Victoria is the capital city of Gozo and is a beautiful place to stop off and have lunch on your day trip to Gozo. There are many beautiful restaurants and gelaterias to choose from in this area.
There are many places of cultural and historical interest in Victoria, including the Citadel which we will discuss in further detail below.
This city was given the name Victoria in 1887 in honour of the famous British Queen's Golden Jubilee. It is also known as ir-Rabat in Malta.
Citadel
The Citadel is a beautiful baroque cathedral in the centre of Victoria in Gozo. This magnificent building can be viewed from the outside and you can enjoy the surrounding views. If you want to enter into the Citadel, it is €5 for an adult ticket and you can explore the following sights: 
Gozo Museum of Archaeology
Gran Castello Historic House
Gozo Nature Museum
Old Prison
Citadel Visitor Centre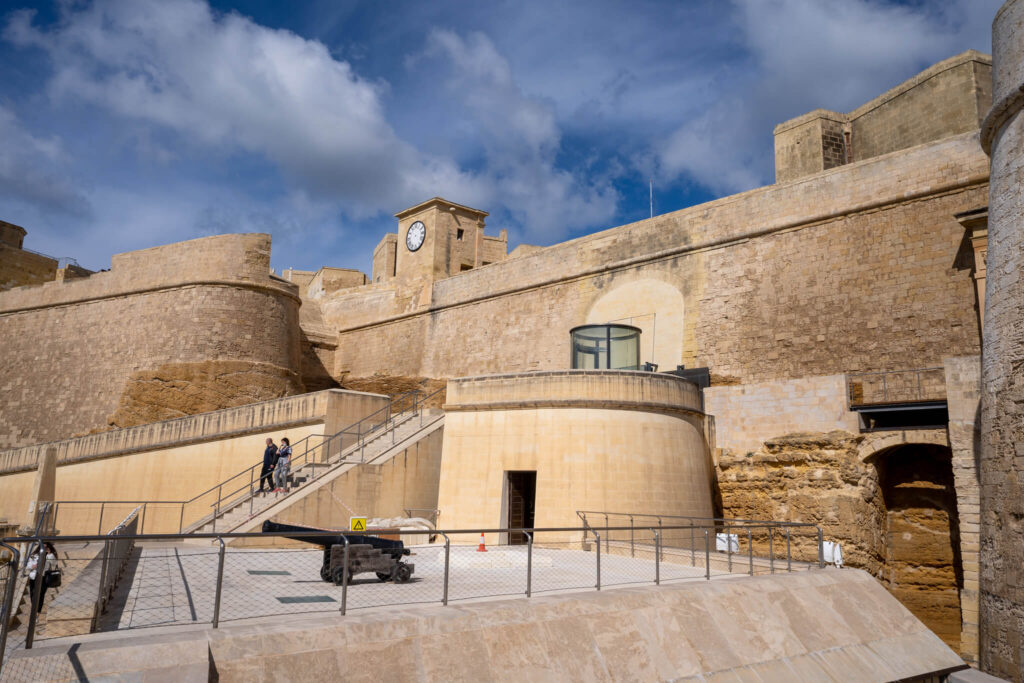 Azure Window
Head to Dwejra Bay to visit the spot where the famous Azure Window used to stand proudly out at sea. This spot is still very popular to visit despite the Azure window collapsing during a storm in 2017. This amazing piece of Limestone was created by the collapse of a sea cave. It continues to be a popular spot, everyone wanting to get some photos of where the famous arch used to stand. 
This area is also a popular diving spot and if you find a sheltered spot it is a beautiful place to enjoy the sunshine.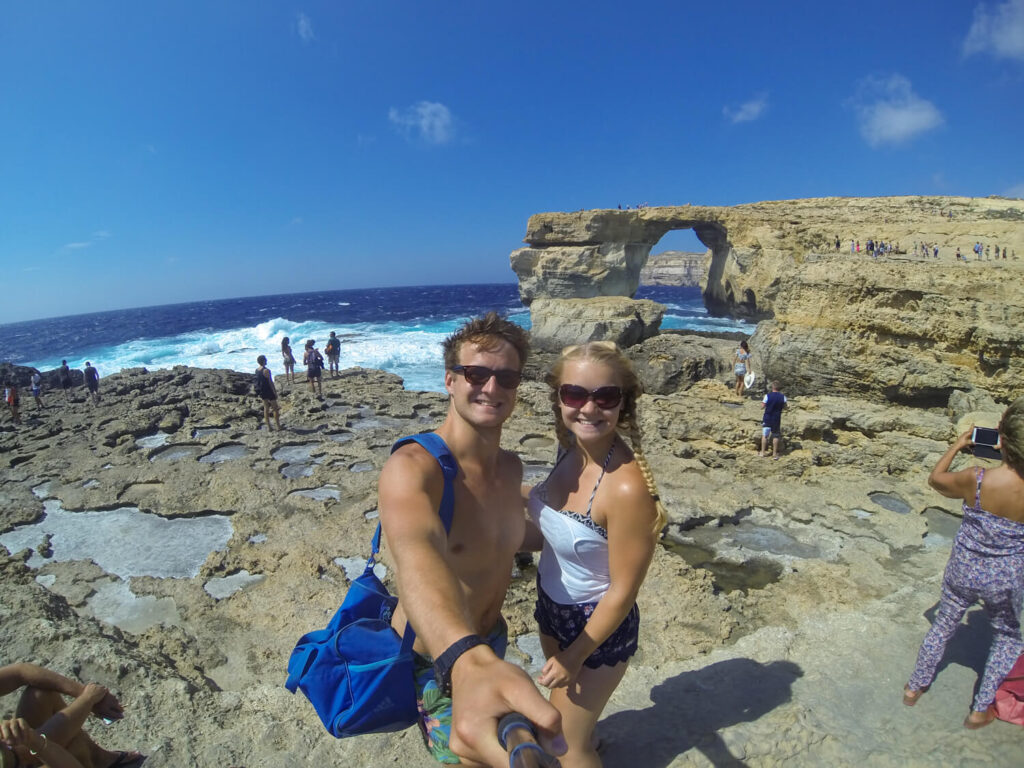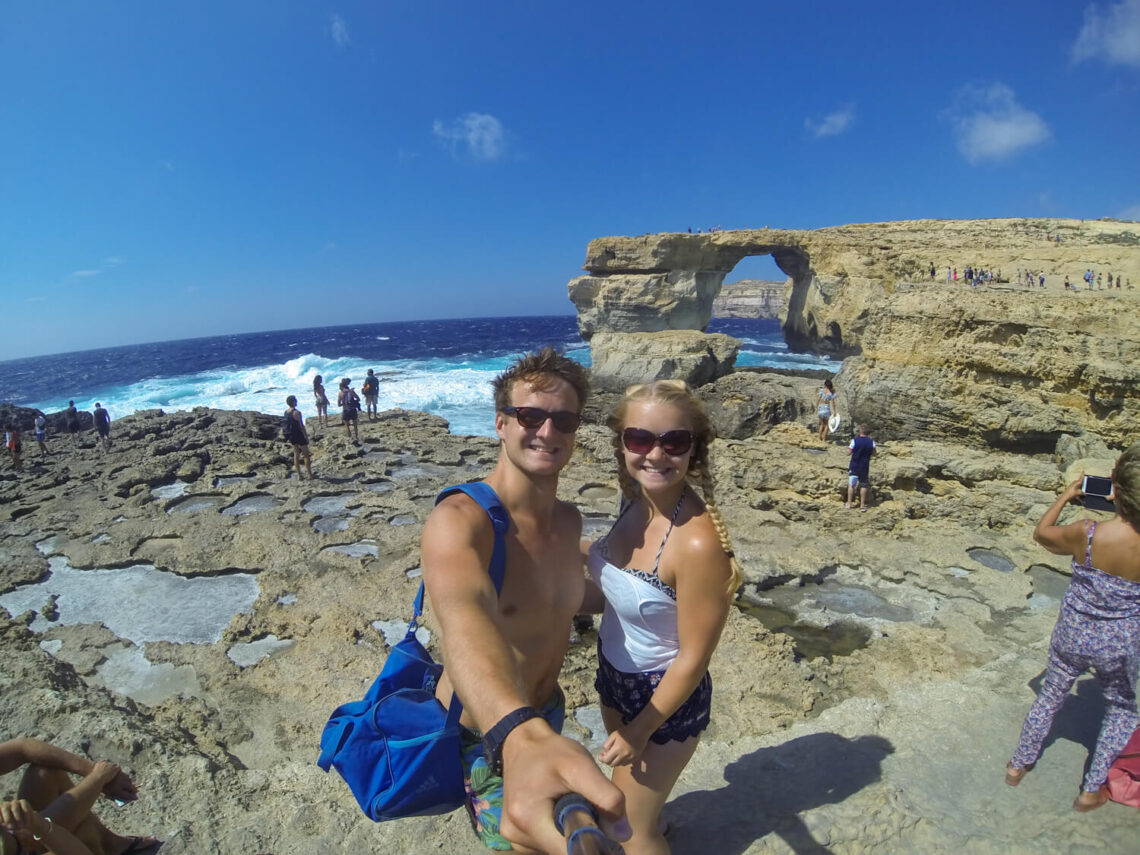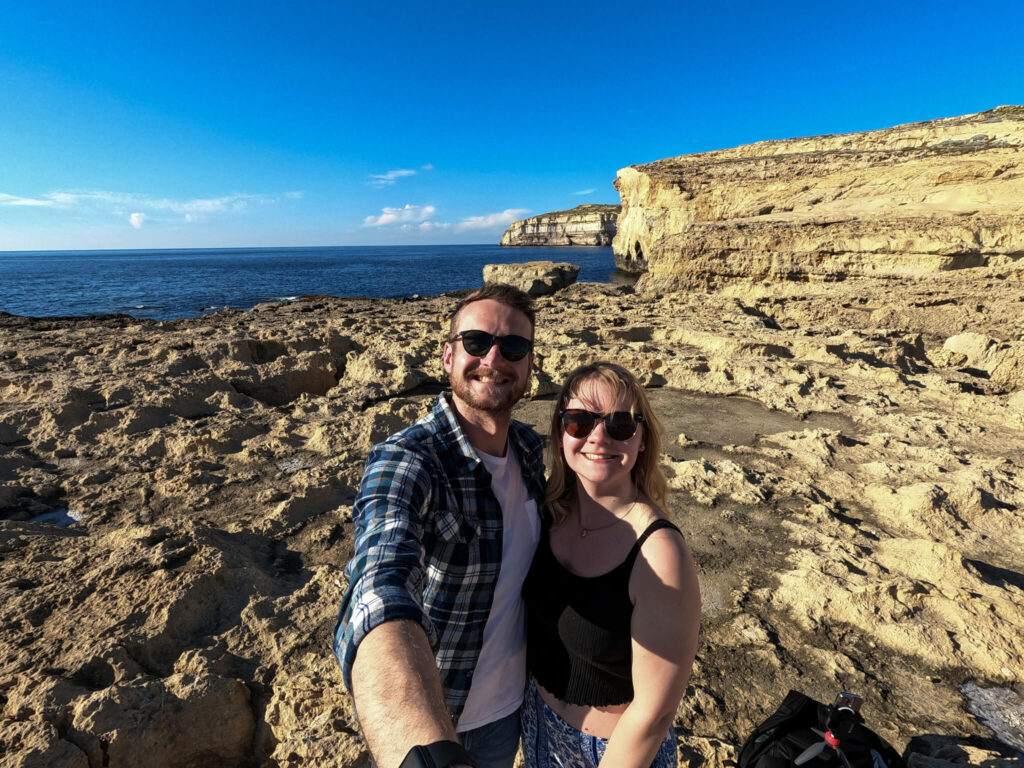 Xlendi Beach
Xlendi Beach is a very popular spot on the island and it is easy to see why. There's a small sandy beach leading into shallow waters and many people enjoy swimming and snorkelling here as the sun sets. It is also a very popular diving spot.
The photogenic shoreline is lined with restaurants making it the perfect spot to stop for a meal in the golden light.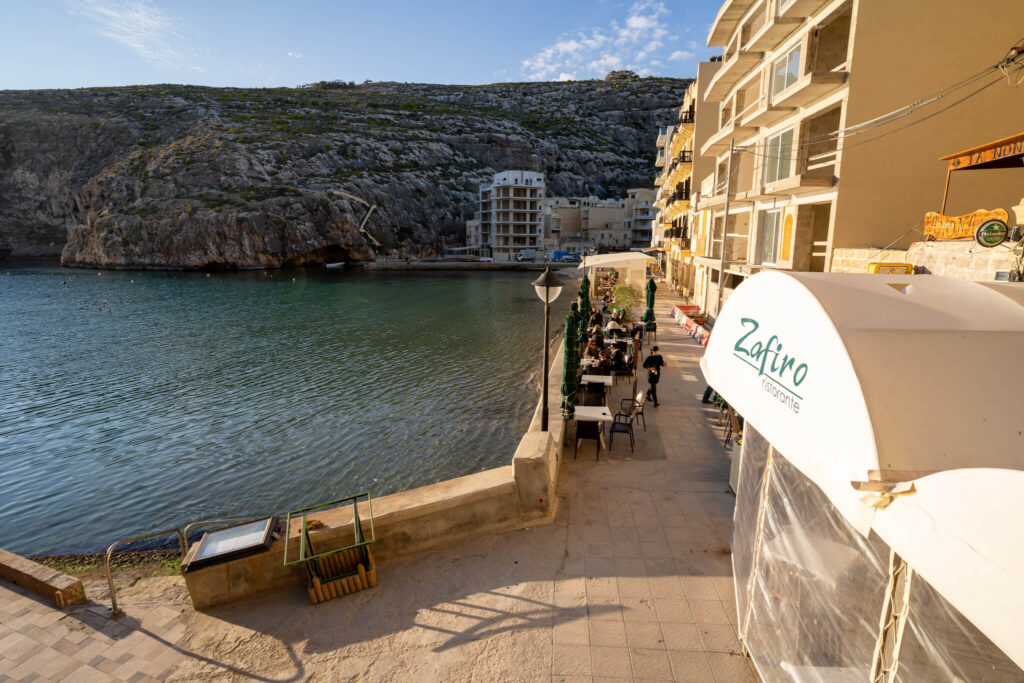 How to Prepare for Your Visit to Malta
Before you set off on your trip to Malta, there are a number of things you will need to organise to ensure a smooth and successful trip. These include what to pack for Malta and what is the best travel insurance for your trip. Both of these will be discussed in the following section.
What is the Best Travel Insurance for Malta
Regardless of what type of trip you are heading on, one thing that is essential for everybody is good travel insurance. Accidents can happen anywhere and at anytime and unexpected hospital bills will ruin a holiday. Remove the stress from your next adventure and get covered for the worst.
World Nomads Travel Insurance provides budget reliable travel insurance that will keep you covered for any level of adventure.
You can get your quote before you leave on your trip right here.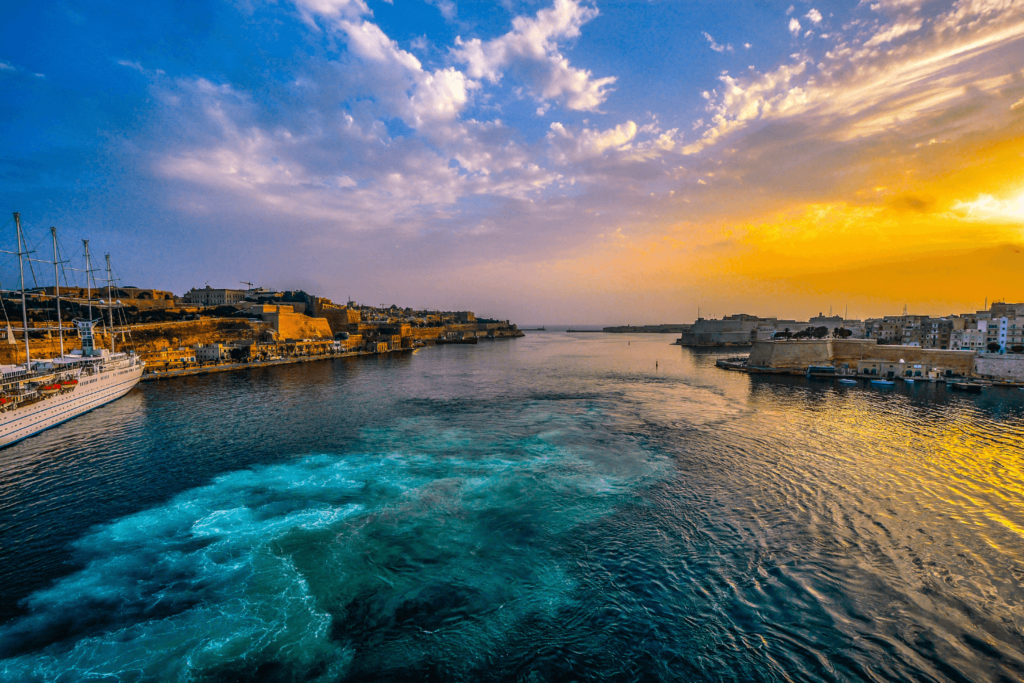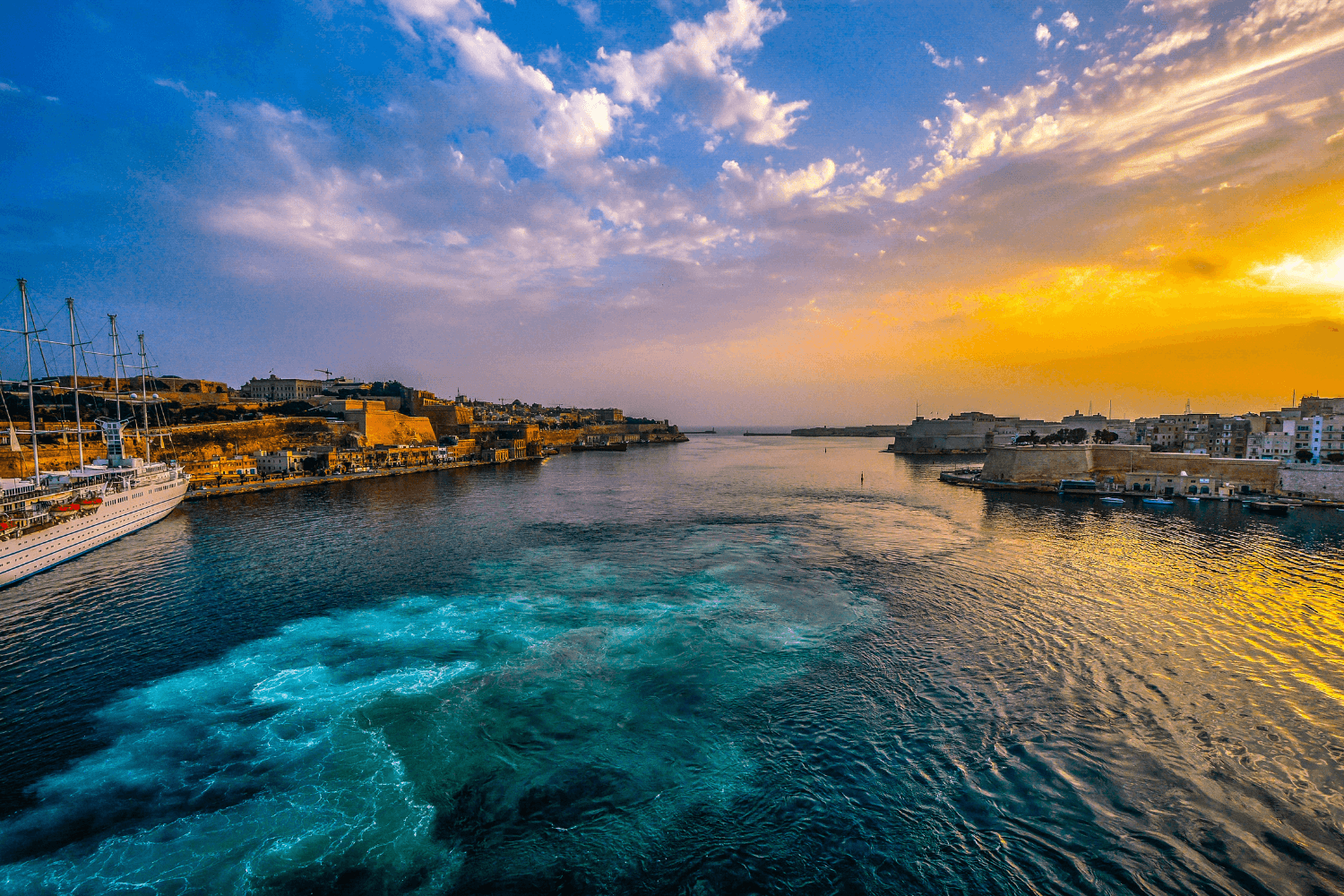 What Should You Pack for Malta?
What you need to pack for Malta will rely highly on when you make your trip there. During the Spring and Autumn months, temperatures and weather patterns vary wildly between beautiful sunny skies and rainy days. During the Summer, you are pretty much guaranteed nice weather with temperatures ranging from 20-35 oC. The hottest months are July and August, so these will be the most popular for a Summer holiday.
During the winter months in Malta, the rain will become more frequent and the temperatures will drop to between 10-20 oc. If you need more inspiration on what to pack for your trip, check out our full packing guides for all-weather conditions over here.
When it comes to toiletries, we recommend that you don't forget to pack sunscreen. The sun in Malta is very strong, especially during the summer months. Apply a lot of suncream regularly to prevent a nasty burn from ruining your trip. We use this specific sunscreen to protect us as it is not as oily and irritating as other sunscreens.
Given the beautiful sights and scenery that you will see in Malta, we highly recommend packing a good camera for your trip. If you want to read more about the cameras we use and why we love them, check out the link below.
You can read what else we keep in our camera bag over here.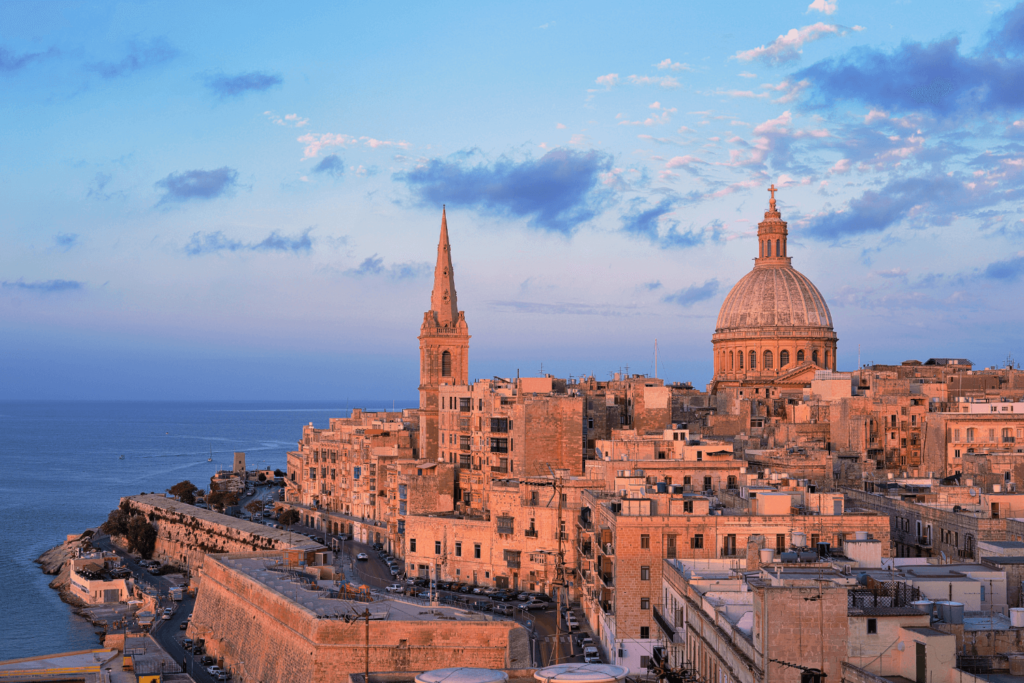 Where to Stay in Malta
Due to how small the island of Malta is, your choice of accommodation is huge. It is up to you where you wish to stay on the island and you can browse all of the top accommodations in Malta on this website. In our opinions, the best location to stay in Malta is in the small town of Sliema, just to the north of Valletta.
Sliema is central on the island, not far from the capital city of Valletta and the nightlife centre of St Julians, and it is also very affordable due to it being outside of these two areas. Here are the top accommodation options that we recommend for all ranges of budget.
Luxury – Even the most luxurious accommodation in Sliema is very reasonably priced, making it the perfect place to stay in Malta. The hotel AX The Palace sits just off the high street of Sliema and features luxuries such as a rooftop infity pool that overlooks the sea, as well as home comforts like AC and free wifi.
Read more about AX The Palace and book you stay right here.
Mid-Range -At the mid-range pricing for Sliema, the Palazzo Violetta Boutique Hotel is the perfect mixture of Malta's beautiful old-style architecture and the modern side of the island. Offering studio apartments that are perfect for two travellers, including a kitchenette and terrace swimming pool, this hotel is the optimum combination of budget abd luxury.
Read more about Palazzo Violetta Boutique Hotel and book you stay right here.
Budget – If you are not bothered with a luxurious place to stay and simply want a comfortable and safe place to rest at the end of the day, then the Roma Hotel is the perfect place for you. This seaside hotel sits overlooking Sliema's seafront promenade and is just a couple of minutes walk away from its rocky beaches. All rooms feature a TV, fridge and tea and coffee making facilities.
Read more about the Roma Hotel and book you stay right here.
If you are more into the hostel scene when you travel, there are an unbelievable number of funky, cheap, and social hostels spread through the country. Browse the full range of hostels that Malta has to offer and book your stay right here.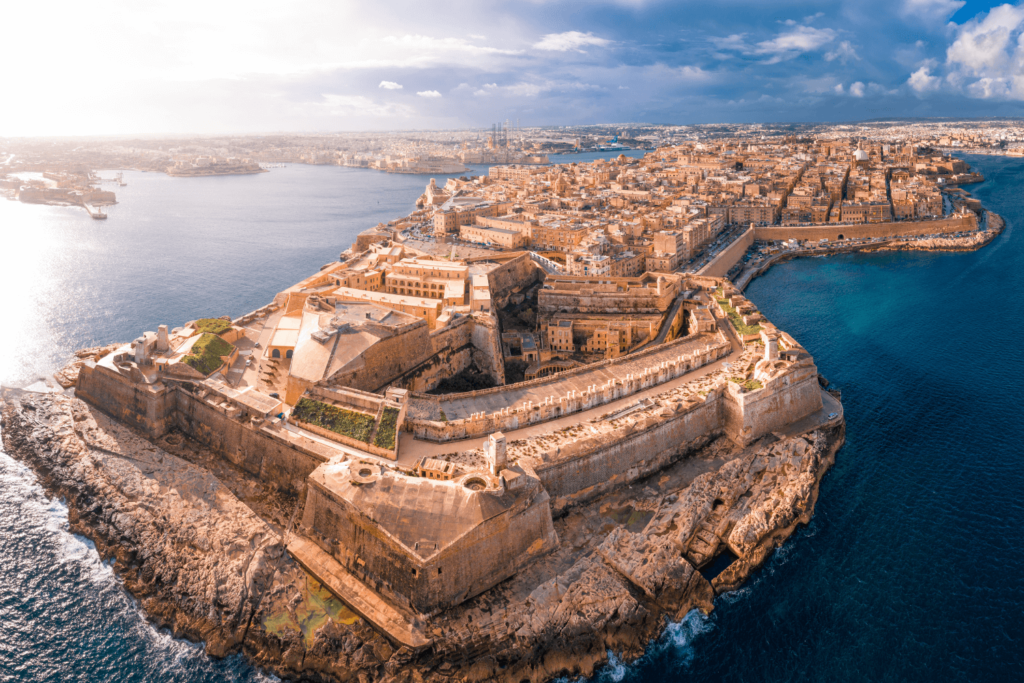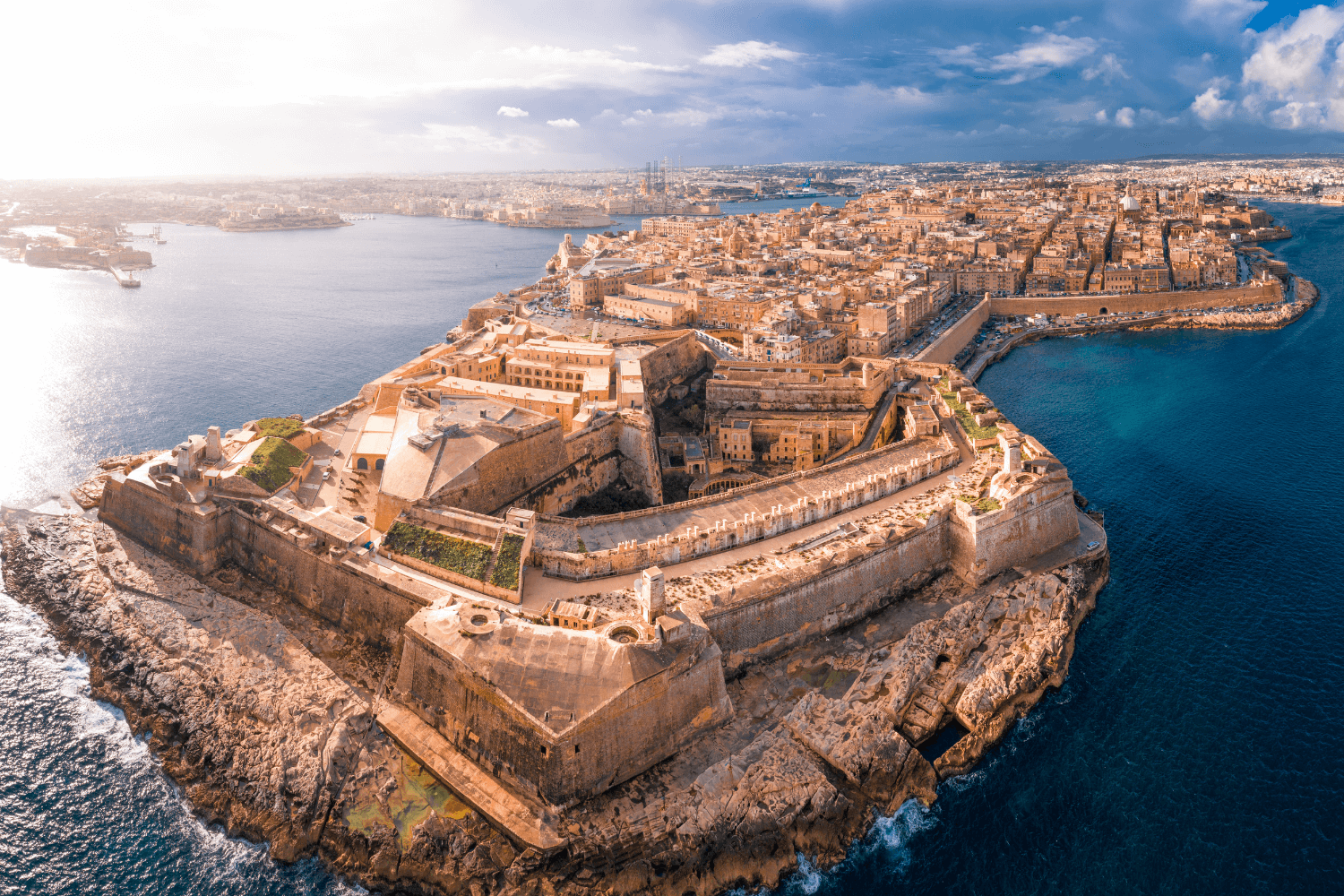 So there you have it, an itinerary for your day in Gozo. If you have visited Malta recently, let us know what you thought of it, or if you have any suggestions let us know in the comments below.
As always, sharing is caring so make sure to share this photo guide with your family and friends and inspire them to head off on their own Malta adventure. If you are planning the trip for yourself, make sure you have a look at the rest of our Malta content for more inspiration to our beautiful home country.
When you set off on your own adventure, be sure to tag us in your photos on Instagram and we will share them with the rest of our community. In the meantime, why not follow us over there to see what we are currently up to and keep up with us on our Instagram Stories.
Now Read:
This article may contain affiliate links that provide us with a small income. For more information read our Affiliate page.