Did you know there is a beach in Scotland where you are guaranteed to see seals?! Neither did we until we set off on our North East 250 road trip and I'll let you in on a secret, it was by far a highlight on our trip!
Newburgh Seal beach is one of the best things to do on a NE250 itinerary and a must visit for some seal spotting if you love nature as much as we do.
No time to read now? No problem, save a pin to your Pinterest board for later!
Newburgh Seal Beach Aberdeenshire - Seal Spotting on the NE250
Aberdeenshire is a great place to go in Scotland if you are looking for nature and wildlife. Newburgh beach is a small beach in Aberdeenshire where you are guaranteed to see seals living in their natural habitat.  In this guide, we will discuss Newburgh Beach in more detail as well as the following
What is Newburgh Beach?

Where is Newburgh Beach?

How to get to Newburgh Beach?

Why Should I go to Newburgh Beach?

When Should I go to Newburgh Beach?

Preparing for your trip to the NE250.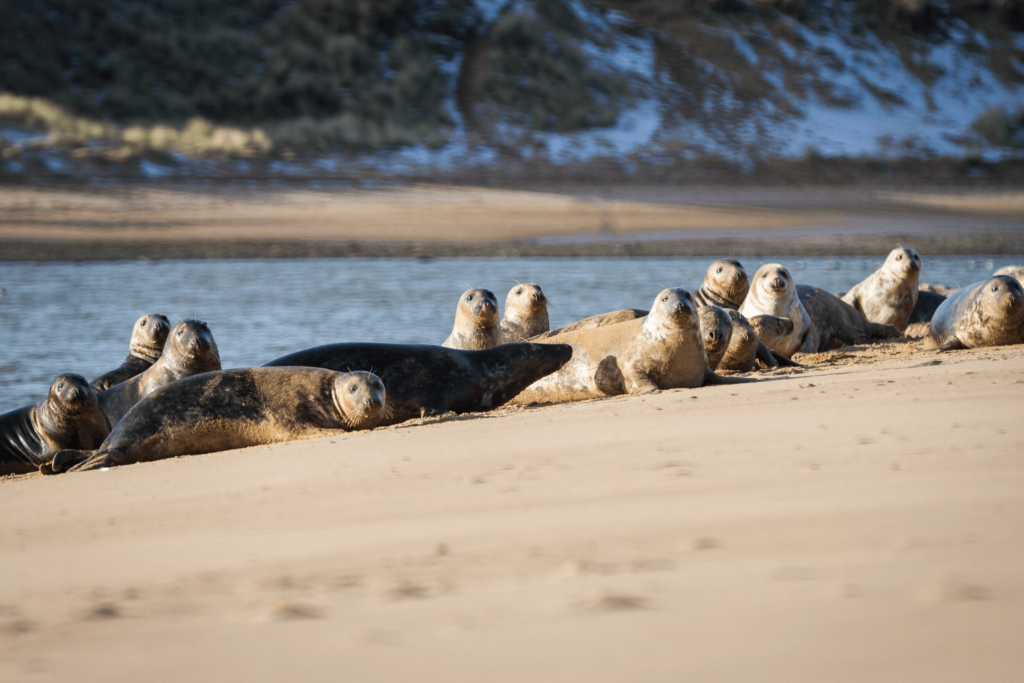 What is Newburgh Seal Beach?
Newburgh beach is a small beach in Aberdeenshire that is popular among locals and tourists to visit. The beach is well known as being a guaranteed place to see seals in their natural habitat, as they come in to the bay to rest when they are not out at sea.
There are over 400 seals in the colony and they occupy the beach in their hundreds at one time.
It is important to remember that this is the seals natural habitat and we need to keep our distance from them.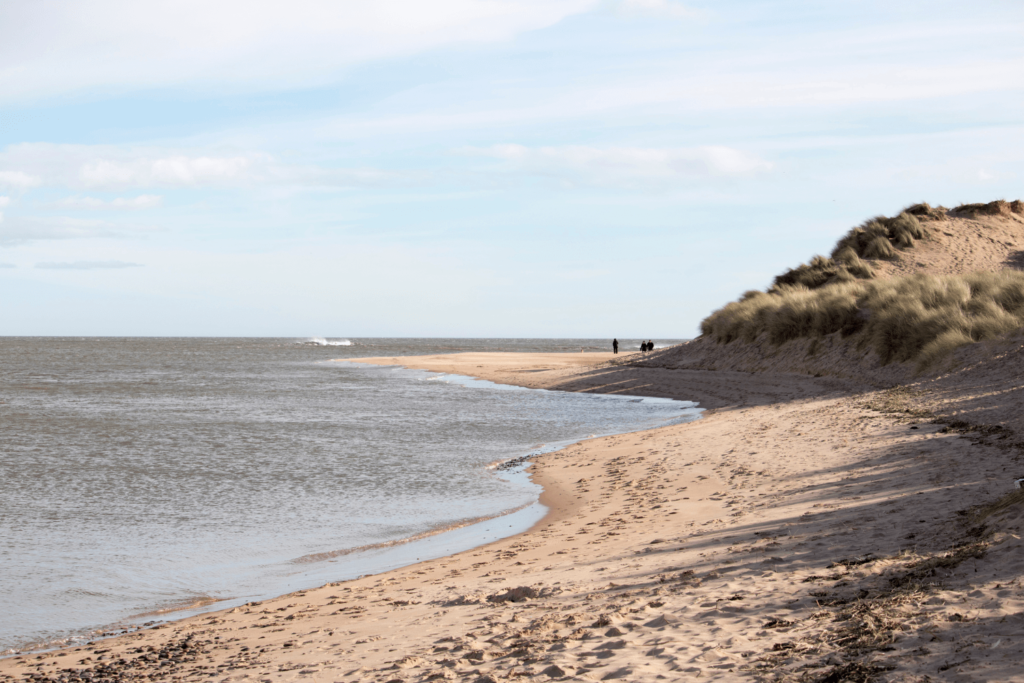 Where is Newburgh Seal Beach?
Newburgh Beach is located only 13 miles from Aberdeen, making it a great day trip from the city. It is just outside of the small village of Newburgh where you will find amenities such as a shop, places to at out and places to stay. 
Situated at the end of a short single-track road you will see the car park for Newburgh Beach and from there, it is a short walk through the sand dunes to the beach.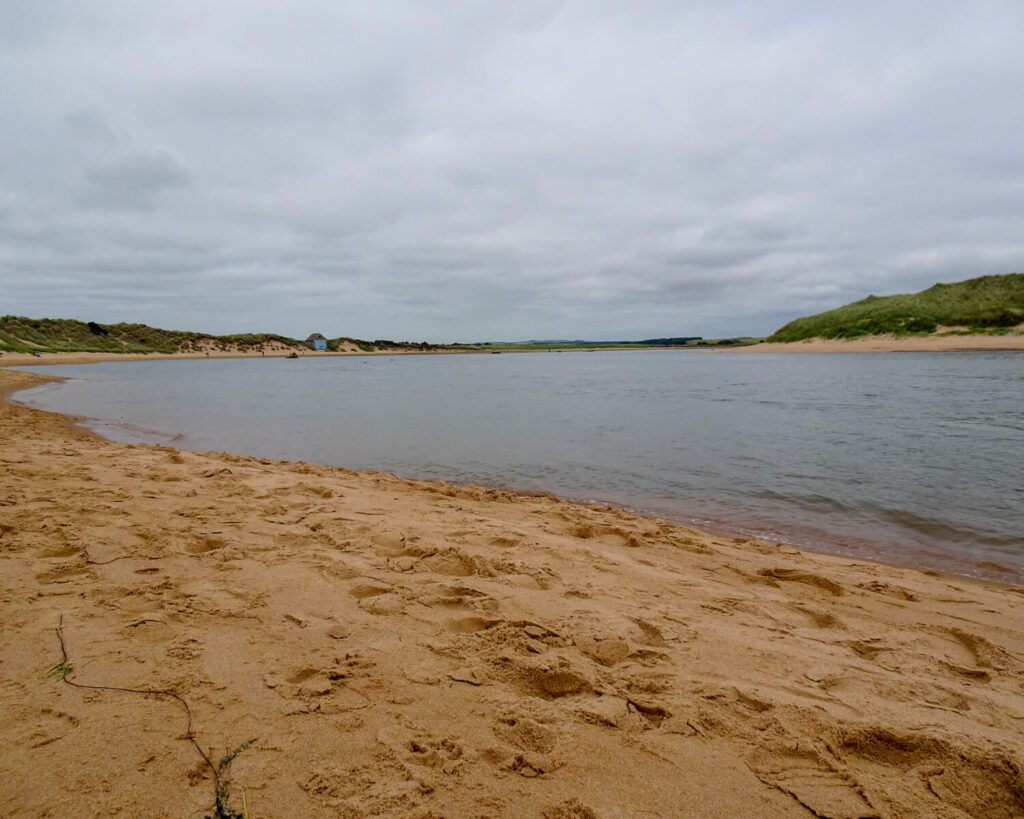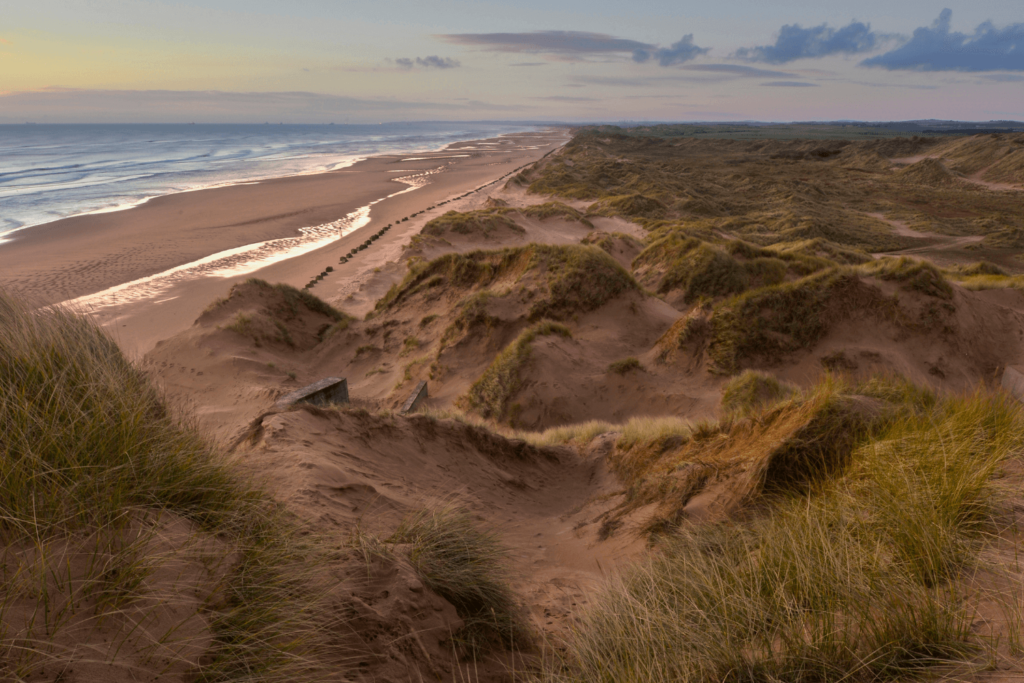 DON'T FORGET
Your trip to Scotland will be a lot more comfortable with a midge net and midge spray. These little biting bugs can be enough to ruin a trip if you don't have the equipment to protect yourself from them. A repelling candle can also be helpful if you are sitting oustide.
How to get to Newburgh Seal Beach?
The easiest way to travel to Newburgh Beach is by car. It is only 13 miles north from Aberdeen on the A90. Then turn onto the A975 towards Cruden Bay. Turn right at the Newburgh Inn along Beach Road and follow this road straight down to the beach car park.
There is a car park a short walk from the beach that has a 2 metre height barrier so if you are travelling in a larger van or motorhome, you will need to park in the nearby town of Newburgh. 
There is also a public bus service running from Aberdeen if you don't have a vehicle. This service is run by stagecoach and leaves hourly taking half an hour. The bus numbers that will take you here are 50, 61, or X63.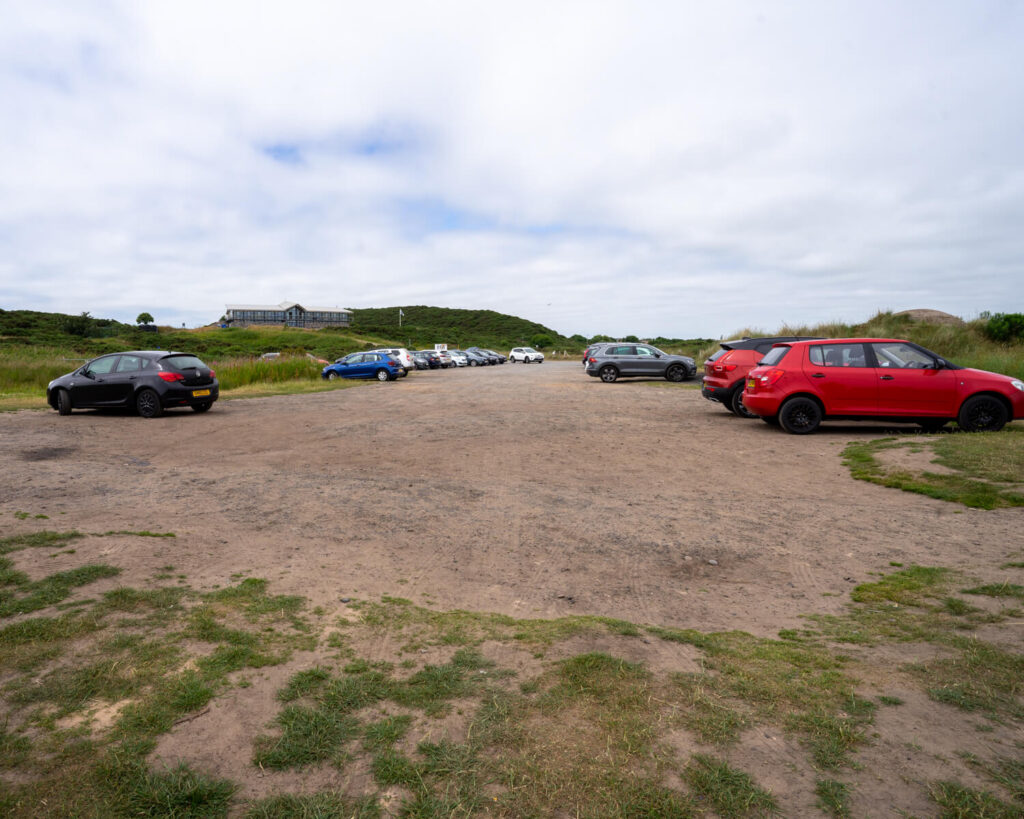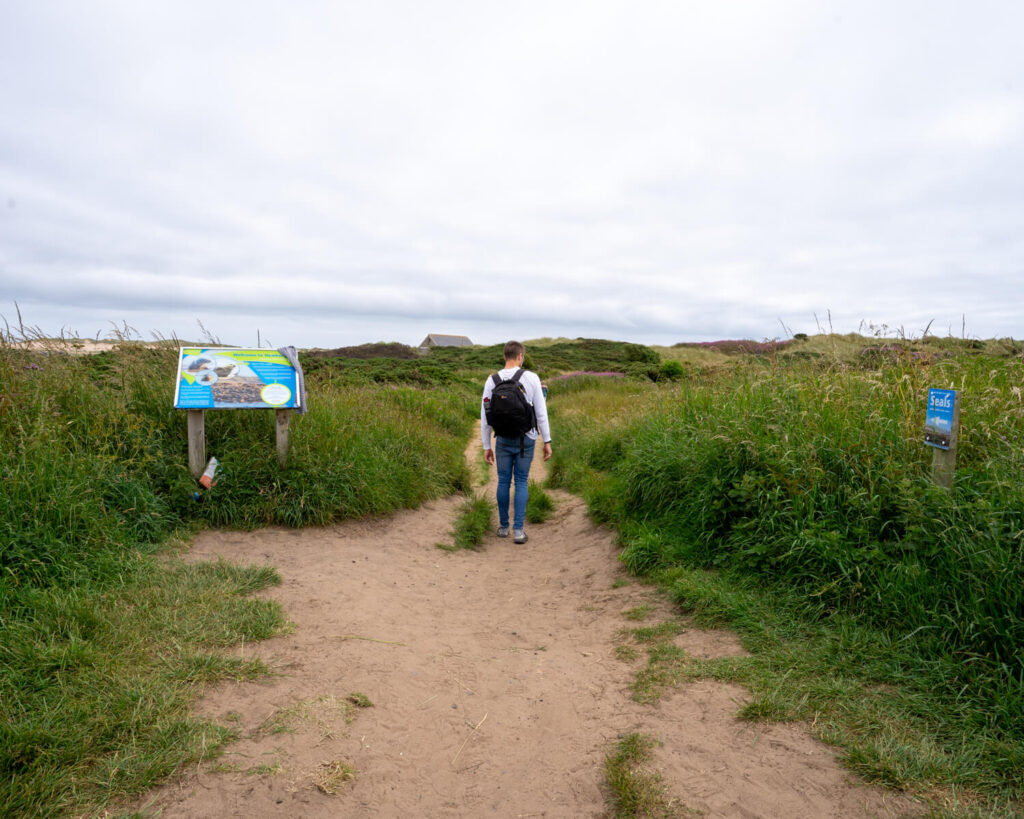 Are you planning to visit more of Scotland on your trip? Why not check out our books to help you plan your trip? 
Why Should I go to Newburgh Seal Beach?
Newburgh Beach was a highlight of our trip around the NE250. Being able to see these beautiful animals in their natural habitat was an amazing experience.
This is simple, you will not regret your visit to Newburgh Beach. Enjoy some lunch in the Newburgh Inn and then head down to the bay to sit and watch the seals. There are toilet facilities available to use for customers and non-customers at the Newburgh Inn. Newburgh Beach is the perfect place to chill out and relax whilst admiring the seals swimming up and down the Ythan River which connects with the sea.
With amenities close by, Newburgh Beach is the perfect place to spend all day outdoors.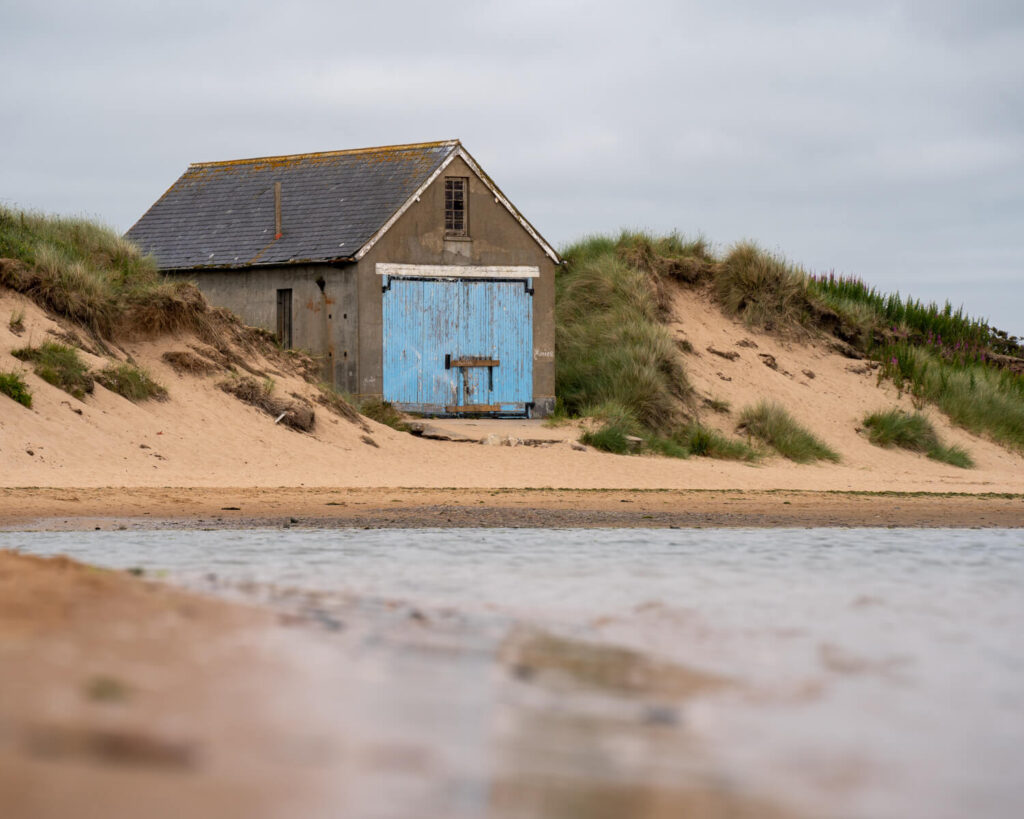 If you are looking for a good bag for your time exploring Newburgh Beach, we can highly recommend the Wandrd Bag PRVKE 41L if you are carrying camera equipment around. If you are looking for a smaller backpack, The Nest by Tropicfeel is one of the most comfortable bags I have ever owned.
When Should I go to Newburgh Seal Beach?
The seals come into Newburgh Beach throughout the year, so whatever time of year you visit, you will likely see them. We would recommend the best time to visit Newburgh Beach would be during the summer months as the weather should be a bit warmer and if you are lucky, it may even be a dry day for you to sit out on the beach.
Before You Leave on the North East 250
Before you head off on your trip around the NE250, there are certain things you will need to get organised to ensure a smooth trip. These include how to get around the route, including being aware of single track roads, etc., what to pack for Scotland, where to stay along the route and what travel insurance to book.
How Do I Get Around the NE250?
Given the reasonably remote location of the NE250 and the majority of the sights along the route, the best way to get around this road trip is by driving. There are of course other methods that are still popular, such as cycling and hiking, however, if you have a short amount of time on the route, neither of these are very suitable.
As for public transport, this isn't completely impossible, it is just a lot more difficult.
If you are looking to rent a cosy, reliable and luxurious campervan for your trip around the NE250, we highly recommend hiring through Spaceship Rentals.
Browse the full range of vehicles on offer at Spaceships over here.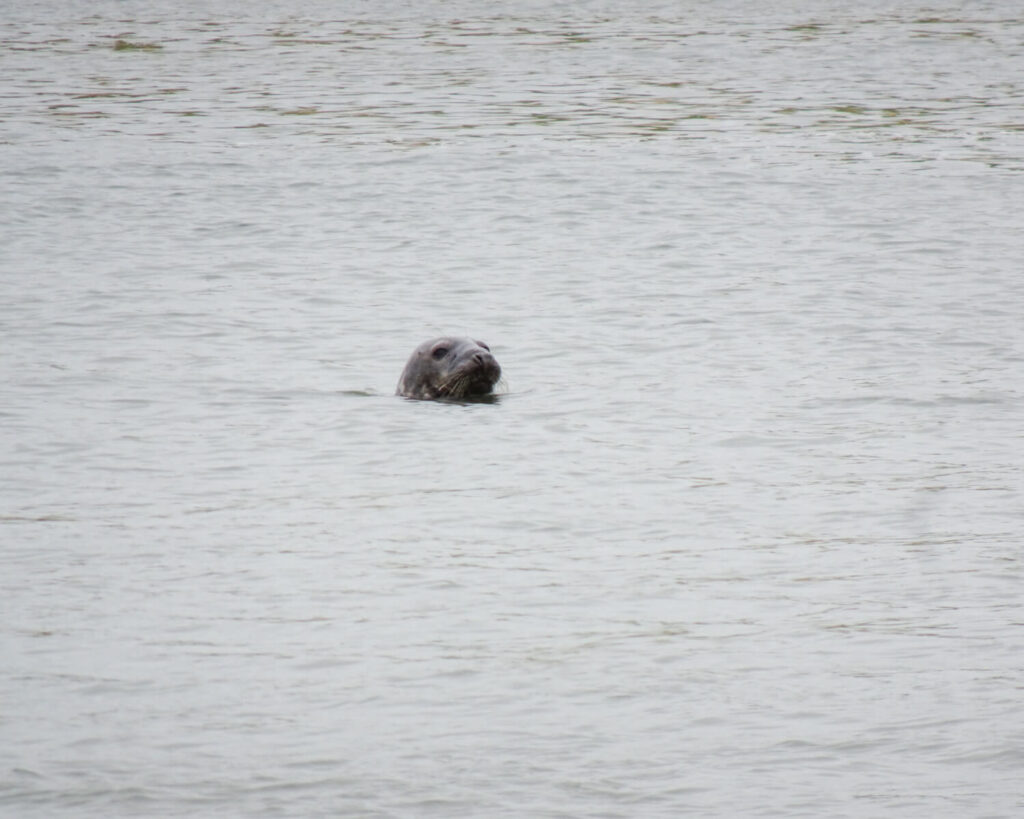 What Should I Pack for the NE250?
When it comes to packing for a trip along the NE250 there is one item of clothing that you are going to need all year round: a waterproof. It rains in Scotland on average 250 days a year, meaning that during your 7-day NE250 road trip you will probably experience at least a drizzle of rain. Due to this, the number one item on any Scotland packing list is a good waterproof jacket.
As for the rest of the year, the temperature in Scotland and the central heartlands is reasonably mild for most of the year. During the winter months, you will most likely experience snow, however, temperatures usually sit around freezing, so it is not too cold. For your reference, the average temperatures in Scotland are listed below during each season.
Spring (March, April, May) – 5-10 degrees C
Summer (June, July, August) – 15 degrees C
Autumn (September, October, November) – 5-10 degrees C
Winter (December, January, February) – 0-5 degrees C
As you can see, the weather never really gets above the teens, with anything over 25 degrees C considered a heatwave. The best way to pack for your trip to the highlands is with layers that can be added and removed as you need them. You will definitely need a hat and gloves during the colder months and will most likely need sunscreen to protect you on the long days in the open.
It is also important to stay hydrated, especially when you are out exploring in the marvellous landscape of Scotland. We use Water to Go water bottles to fill up with water from running streams when we are hiking.
For our full list of items that we pack no matter where we go in the world, check out our full packing guides over here.
Given the beautiful sights and scenery that you are no doubt going to see around Scotland, we highly recommend packing a good camera for your trip. If you want to read more about the cameras we use and why we love them, check out the link below.
You can read what else we keep in our camera bag over here.
Where Should I Stay in Aberdeen?
Luxury – Residence Inn by Marriott Aberdeen is a luxury hotel in the city of Aberdeen. It is within 20 minutes walk of the beach front and has free wifi, a gym and laundry facilities on site. The best things about this hotel might just be that it was rated highly for the comfort of the beds!
Book your stay at Residence Inn by Marriott Aberdeen here.
Mid-range – The Jurys Inn Aberdeen is located a stones throw away from the city centre shops, bars and restaurants. All rooms have air conditioning, a TV, hairdryer and most importantly, a comfortable bed.
Book your stay at the Jurys Inn Aberdeen here.
Budget – The Station Hotel sits opposite the train station in Aberdeen and is a fantastic budget option for your trip to the city. Each room is equipped with a TV and tea/coffee making facilities as well as having it's own private bathroom.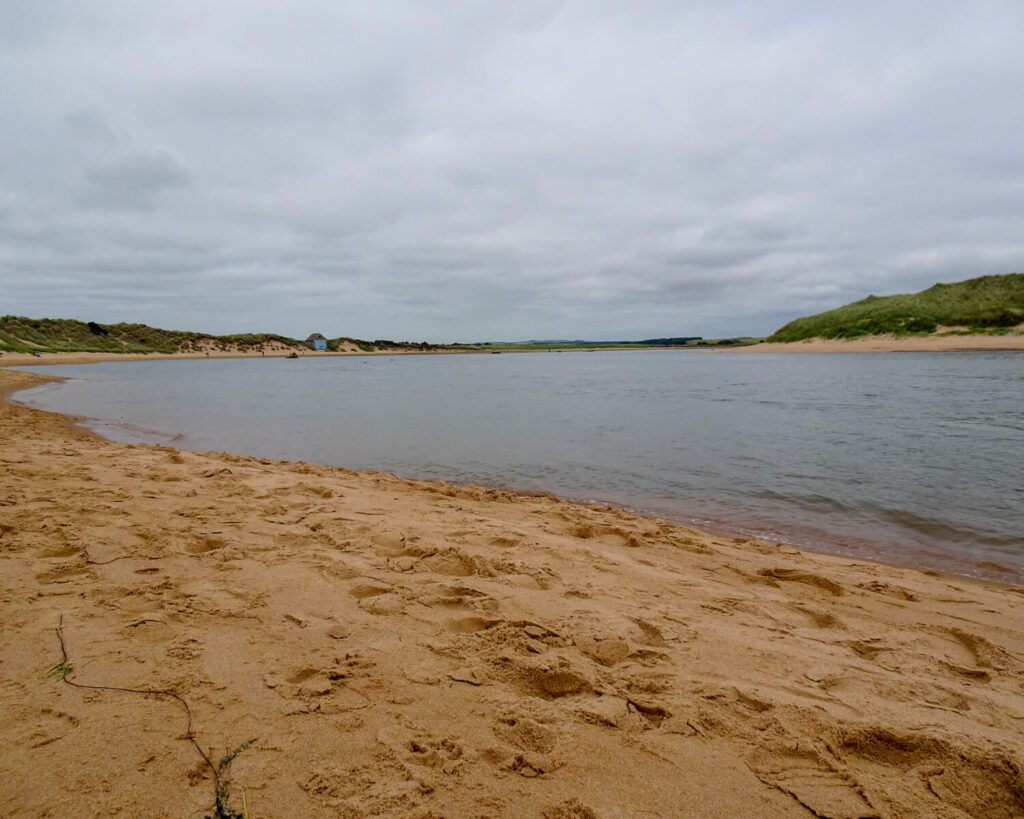 What is the Best Travel Insurance?
We know travel insurance is the least enjoyable thing to purchase and look at when you're planning a trip, however, you wouldn't want to be without it in the event that something happened. Accidents can happen anywhere and the extortionate medical bills will ruin your trip if you are not covered.
To ensure you have a stress-free trip with no worries about potential medical bills, make sure you cover yourself when you travel. We can recommend using SafetyWing, a backpacker-friendly and cheap insurance company that provides good coverage and support. It is also nomad-friendly, unlike most other insurance companies, meaning you do not need to worry about being out of your home country for too long.
Get a quote for your travel insurance right here and get covered!
So there you have it, a complete guide to visiting Newburgh Seal Beach in Aberdeenshire. If you have visited this beach recently, let us know what you thought of it in the comments below.
As always, sharing is caring so make sure to share this photo guide with your family and friends and inspire them to head off on their own North East 250 adventure. If you are planning the trip for yourself, make sure you have a look at the rest of our Scotland content for more inspiration to our beautiful home country.
When you set off on your own adventure, be sure to tag us in your photos on Instagram and we will share them with the rest of our community. In the meantime, why not follow us over there to see what we are currently up to and keep up with us on our Instagram Stories.
Now Read:
This article may contain affiliate links that provide us with a small income. For more information read our Affiliate page.
Pin this image to your Scotland Pinterest board for later