Are you planning to spend one week in Malta? Well, let me tell you this, it's a great choice of a travel destination indeed! Comfortably located amidst the serene Mediterranean Sea, the country of Malta is a treasure trove of an archaeological hunt. Without a doubt, this country is rich in diversity, architectural gems, bewitching landscapes, and whatnot. 
Malta is less than 100km from Italy meaning there is a great Italian influence on the island. This, of course, means that as well as being a feast for the eyes, there are some really nice restaurants selling all of the classic Italian dishes on the island.
And if you think that archaeological sites are not your kind of destination, well, wait before making any judgments. There is so much more the country of Malta has in its fold. You can get to see the alluring blue sea, underwater caves, beautiful lagoons, astonishing temples, and much more. 
To help you make the most of your Malta tour, we have meticulously crafted an itinerary of one week in Malta. So, let's begin!
TOP TIP – If you happen to visit Malta on a Sunday, you are in luck. The Maltese love a party and every Sunday there is a festival in a different area of the city. This is such a fun event to attend if you are able to.
Pin this image to your Malta Pinterest board to save it for later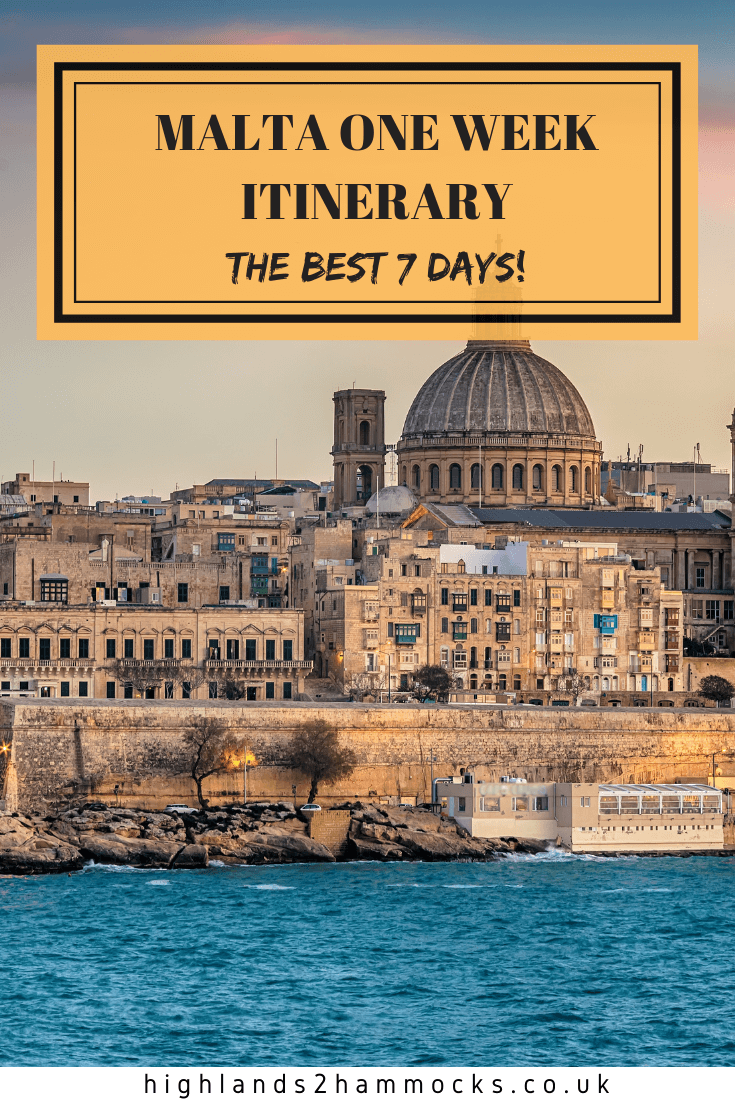 One Week in Malta – Malta One Week Itinerary
When Should You Visit Malta?
When it comes to visiting the beautiful island of Malta, the weather is quite pleasant and the atmosphere lively all year round. Spring and early summer (April, May and June), is the best time to visit Malta. This is due to the weather not being too hot, with warm days and mild nights, and also because there are much fewer tourists.
We visited Malta towards the end of the summer months in late September and this was also a lovely time of year to visit. There were not too many crowds and the festivals were all still in full swing.
Are 7 Days in Malta Enough?
The island of Malta is densely packed with beautiful sights, cities, beaches, and a fascinating culture and history, however, despite the number of places to explore, we think that one week is plenty of time to experience Malta. Of course, if you are looking for a more relaxed holiday with a mixture of beach days and exploration days then you will be better staying on the island for two-three weeks instead.
What Should You Not Miss in Malta?
Of all the sights that we discuss in this guide, I would have to say that the one activity that you cannot miss out on is a visit to the ancient city of Valletta. Wandering through this incredible city is like taking a trip back in time, with its quaint, narrow streets and grand, sandstone buildings that resonate power and history.
We recommend you spend a full day exploring and experiencing this city to the fullest, walking along all of the cobbled streets and visiting all of the museums that it has to offer. Food and drink are obviously more expensive inside the city walls, however, we recommend that you splash out a little for this one day and relax in the beautiful atmosphere of Valletta.
How to Get around Malta?
The island of Malta is a very easy place to navigate, with excellent transport links and transport options. Here are the best ways to get around the island, as well as our top recommendations for budget and speed.
Public Transport
The bus network that takes you around the island of Malta is fantastic. It is cheap, reliable and definitely our top recommendation for budget travel around the island. When we visited the island, we purchased a Malta Explore card (€21) that gives you 7-days of free travel around the island.
You can purchase these cards at one of the main bus kiosks that are situated around the island.
Taxis
Taxis are the most expensive way of getting around the island and are not recommended for multiple uses. However, if you are trying to catch a late nightlife home from the club then this is your best bet. You can either flag a taxi down anywhere or go to the nearest taxi rank and get one from there.
Remember it is always best to agree on a fare before getting into the taxi to avoid being ripped off.
Vehicle Rental
If you are planning a trip to Malta that will involve a lot of driving then your best option for transport may indeed be renting a vehicle. There are a few different options when it comes to renting in Malta, all of which will require you to have a full drivers license as well as an international permit to drive abroad.
Car and Van Rental
You can rent a car directly from the airport when you arrive in Malta from countries such as Hertz, Goldcar Malta, or First Car Rental. If you have already organised a transfer to your hotel then you should also be able to rent a car from an agency in one of the larger towns, such as St Paul's Bay, St Julians, Sliema and outside of Valletta.
Scooter and Quadbike
As with the car rental, there are loads of options to rent bikes and quadbikes across the island of Malta at all of the main towns.
One Week Itinerary to Malta
Day One – Explore Valletta
Valletta is one such destination that completes your Malta vacation. Wondering why? Well, one of those many reasons is that it was the European Capital of Culture back in 2018. That indeed makes it one of the must-visit destinations in Malta. 
If we talk about what you can explore here, well, there are many historic sights to capture, restaurants to visit, cultural events to be a part of, and museums & parks to explore. Established on a peninsula in the 1500s, Valletta is a small city, and hence, can be explored on foot.
In order to reach the city, you need to board a ferry to Valletta. The unique fact related to Valletta city is that it is entirely made of stairs. Talking about the attractions to cover in this, well, there are a number of things to do and places to visit in Valletta. 
Valletta Waterfront
Known as the home of Valletta Cruise Port, this waterfront was constructed for the knights of St John by Grandmaster Pinto. During that time, the buildings were used as stores. Even till today, the site maintains its original stores. 
This place indeed serves as the heritage treasure trove that beautifully represents a bygone era. There is also a pedestrian waterfront where you can relax and chill with some delectable delicacies and drinks.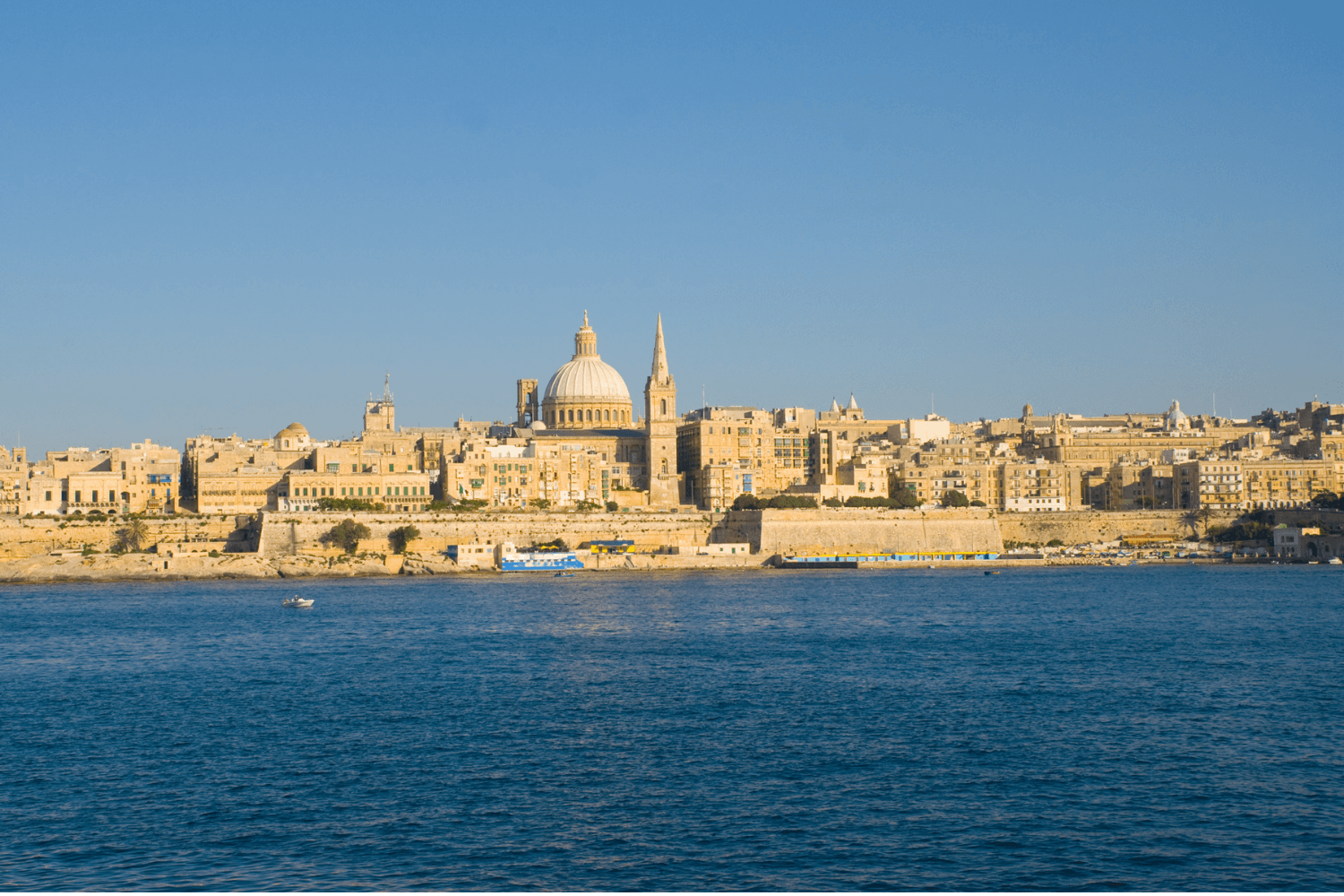 St. John's Co-Cathedral
In case you don't know, St. John's Co-Cathedral is an exquisite masterpiece of Baroque art. Though it has a simple facade, yet the interior is something that you will love the most. Along with that, this place is also known for its high sacred significance.
It has arched ceilings and gilded rooms. The ceilings are known to have some exquisite paintings donated by Grand Masters.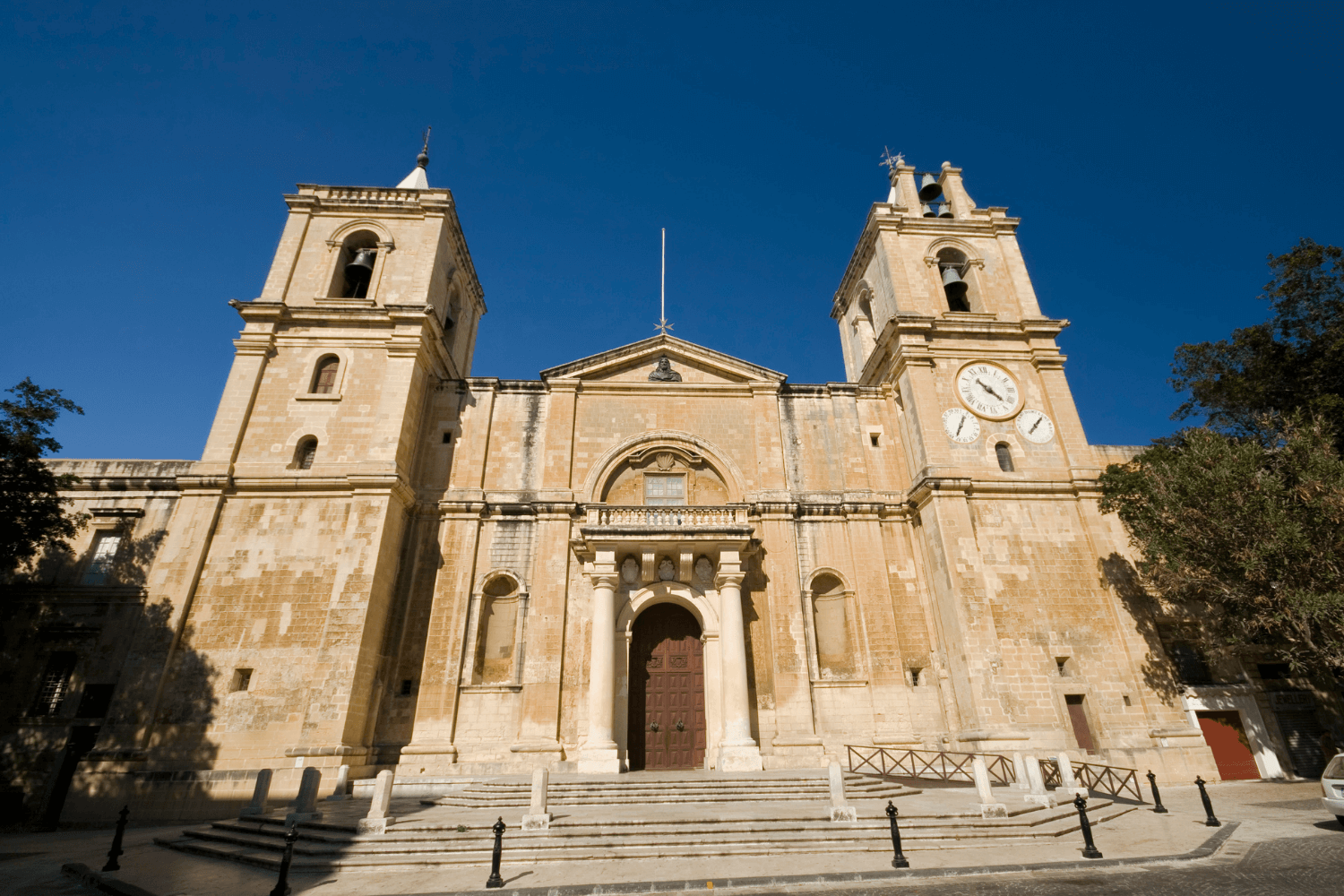 The Toy Museum
If you're vacationing in Malta with your kids, then The Toy Museum has to be one of the best places to visit on your itinerary while being in Valletta. The museum was founded by Vincent Brown in 1998.
He had a curiosity of saving toys and with all his toys, he started this museum. Some of the interesting collections at this museum are Corgi, Dinky, Matchbox cars, trains, farmyard animals, dolls, and more.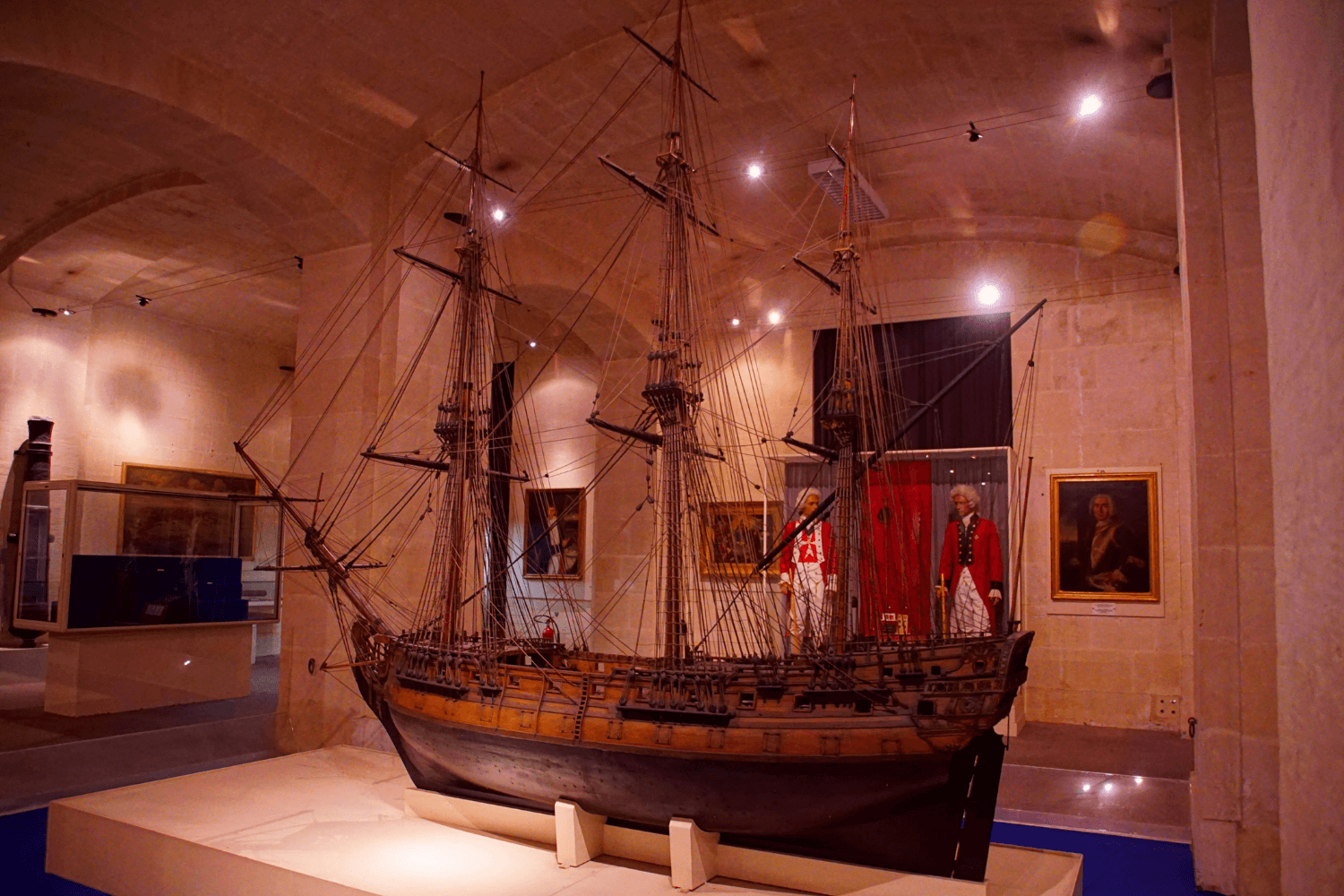 Upper and Lower Barrakha Gardens
Visiting Upper and Lower Barrakha Gardens is one of the most popular things to do in Valletta. As the names itself say, these are basically the luxurious gardens that are perfect to unwind yourself amidst the verdant greenery. 
Not just this, the gardens also overlook Grand Harbour that provides you with a great opportunity to capture the amazing sights of Grand Harbour in your camera lenses. Besides, the parks are known to have arches, flower beds, and benches. 
Apart from that, you can also enjoy a boat ride while enjoying your time in the city of Valletta. On the boat trip, you can expect to shoot some picturesque views of the city.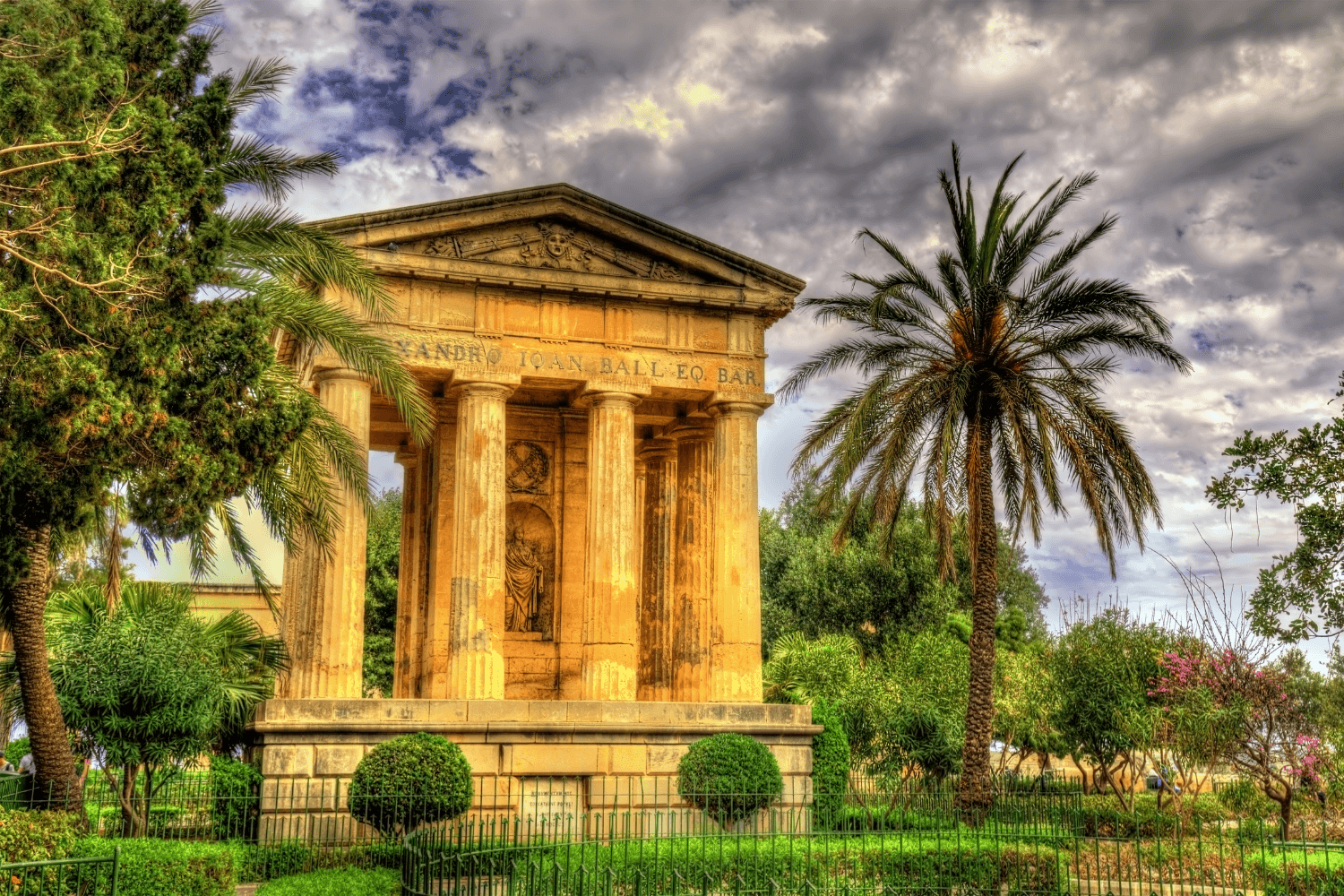 Day Two – Explore Mdina
Also known as Malta's former capital, Mdina is one of the most popular yet serene destinations to visit in Malta. Wondering how? Well, it only has a population of just around 250 people. Just to let you know, Mdina is a UNESCO World Heritage Site. 
From Valletta, Mdina is located half an hour drive away. Here are some amazing places that you will visit on your one week Malta itinerary. 
St Paul's Cathedral
St Paul's Cathedral is one of the oldest sacred sites in the city of Mdina. Though the cathedral dates back to the late 17th century, it was rebuilt in 1702. It is another construction which is said to be the finest example of Baroque architecture in Malta. 
The church has two bell towers at the entrance. The interior is a key attraction of the cathedral which is known to have exquisite architecture and beautiful furnishing.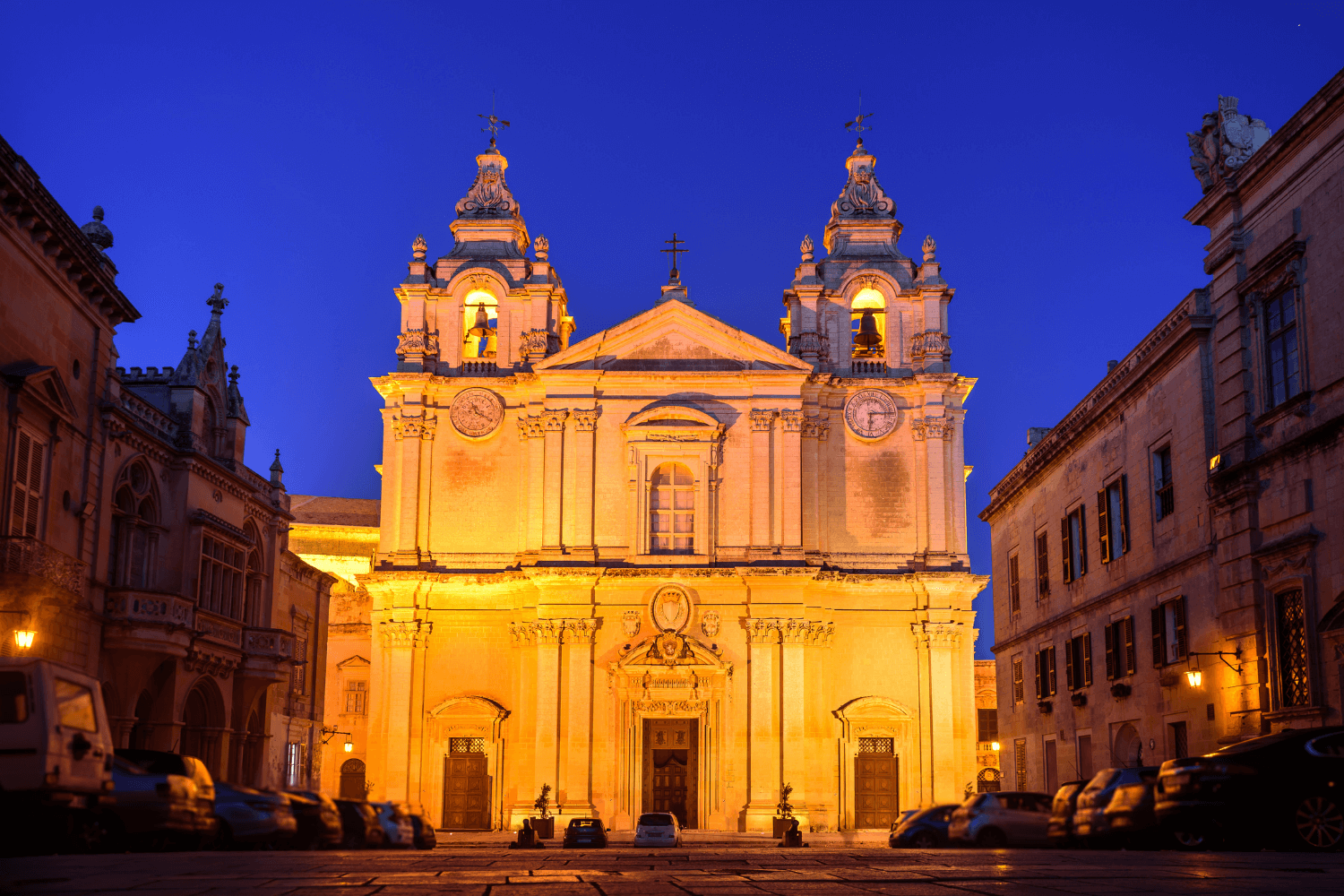 Mdina Catacombs
If you don't know, Catacombs is known as the chapel where the patron saint of Malta, St Agatha used to prey (as per the beliefs). Inside of this place, you can expect to explore the grave markings and paintings.
But the key highlight of this place is the catacombs of St. Paul's that has a series of narrow and dark paths through tombs from the ancient times.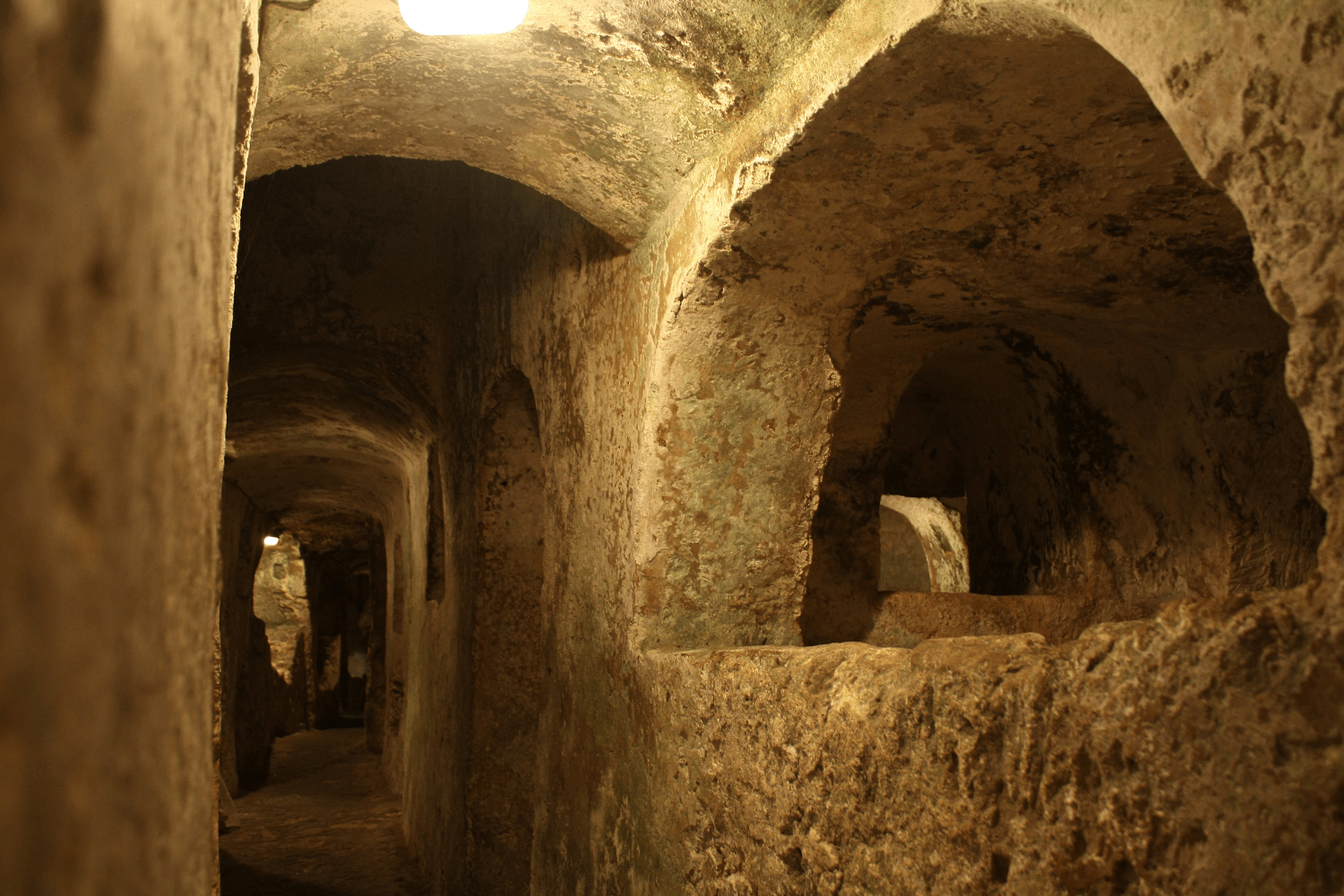 Mdina Dungeons
If you want to enjoy some unique, interactive experience, then exploring Mdina Dungeons has to be the must-thing to do here in Mdina. Just to let you know, these dungeons include an exploration tour underneath the streets of the city. 
On the tour, you can learn about the dark past of Mdina as it gives you the opportunity to know about gruesome torture techniques and hangings through displays and details information.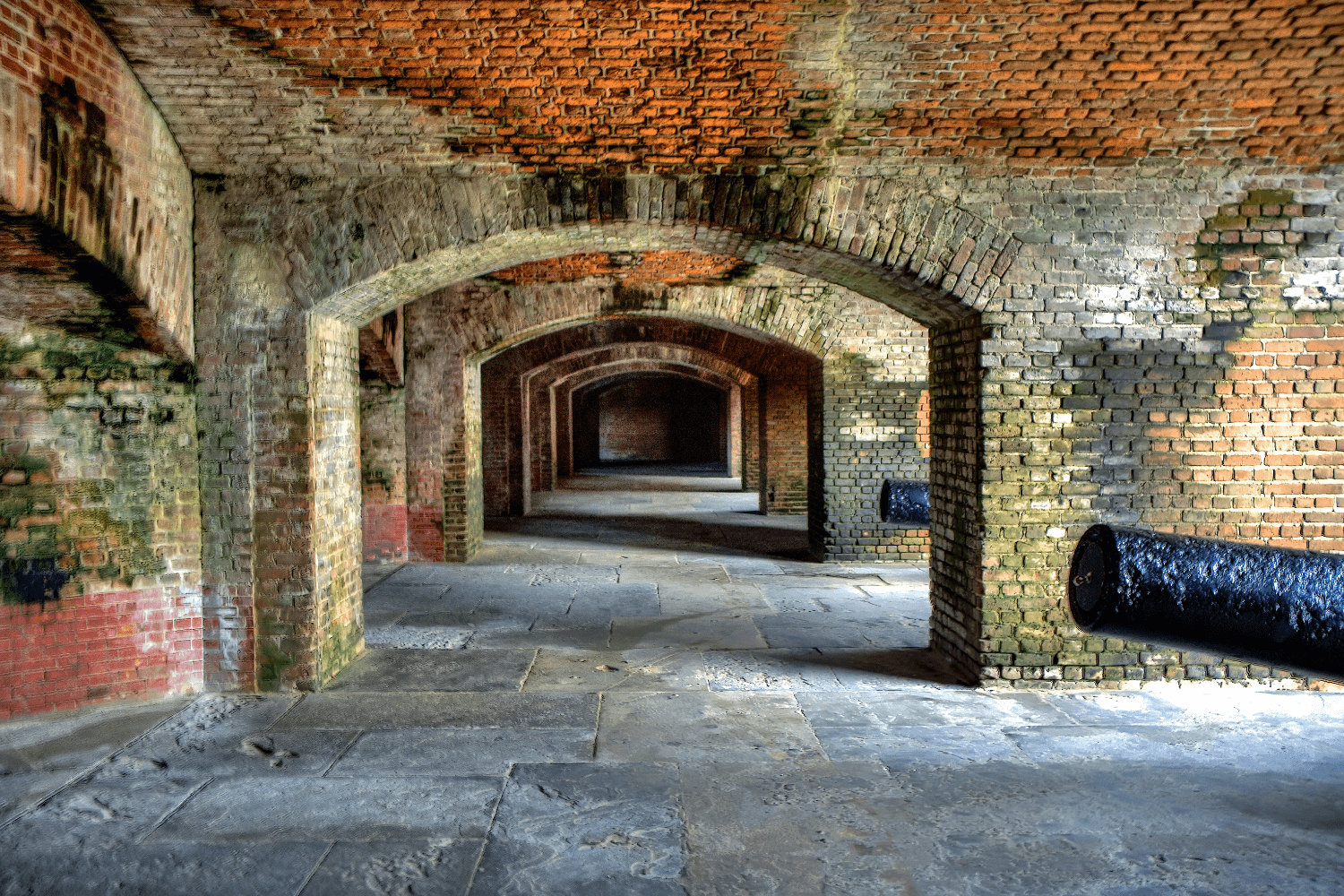 Mdina Experience
Mdina Experience is basically an audio-video tour which is hosted in an old heritage building on Mesquita Square. The tour takes you to the fascinating mysteries associated with the city of Mdina. This is a 25-minute long presentation that talks about the rich history of the city.
Apart from that, the city of Mdina also hosts a number of amazing events all throughout the year. Some of them are Medieval Performances, Grand Prix, and fireworks on some important calendar dates. 
Day Three – Explore St. Julian's
Situated alongside the coastline of Malta, St. Julian's is touted as the centre of clubbing and nightlife in Malta. It has a wide number of amazing bars and nightclubs where you can spend an ultimate night time in St. Julian's city. 
However, apart from the nightlife, the city has also some amazing experiences to offer to its visitors during the day time. Though it seems there are not many things to do in St. Julian's, it is just a misconception.
St. Julian's Promenade
For a perfect sightseeing tour, visit the famous St. Julian's Promenade. At this place, you can savour in the exquisite views of Balluta and Mediterranean buildings. This is indeed a great spot for all the shutterbugs to capture some amazing shots in their camera lenses.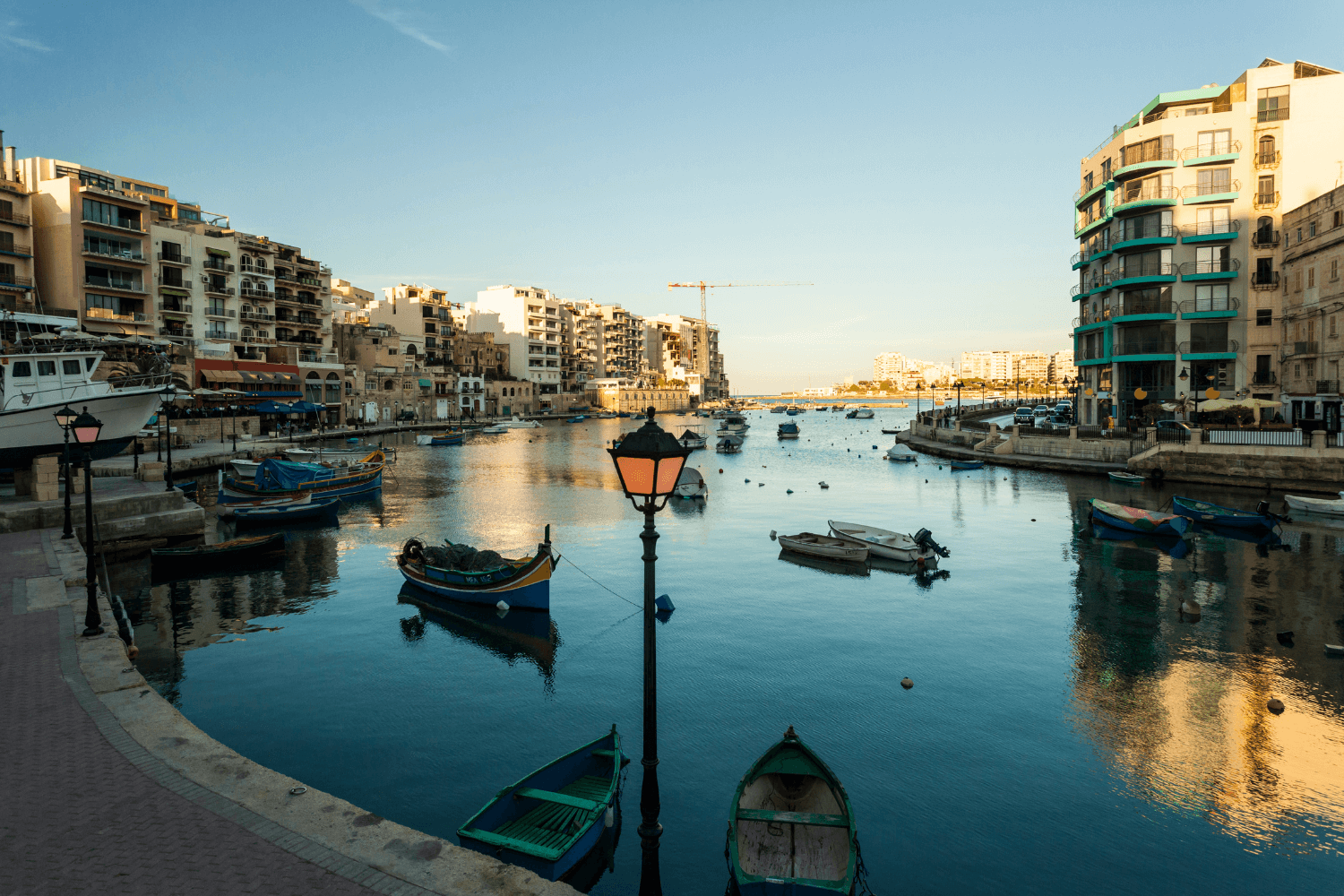 Balluta Bay Beach
Balluta Bay Beach is one of the most popular beaches in Malta. It is a family-friendly beach that remains dotted with a considerable amount of tourists. If you're visiting Malta on summer days, then visiting Balluta Bay Beach becomes a must thing to do in St. Julian's.
You can dive in the azure water of the sea and enjoy some amazing time with friends and family. Besides, the beach is also dotted with a good number of cafes and restaurants. There is also rooftop dining available in most of the cafes and restaurants from where you can capture the views of historic buildings while relishing a delectable meal.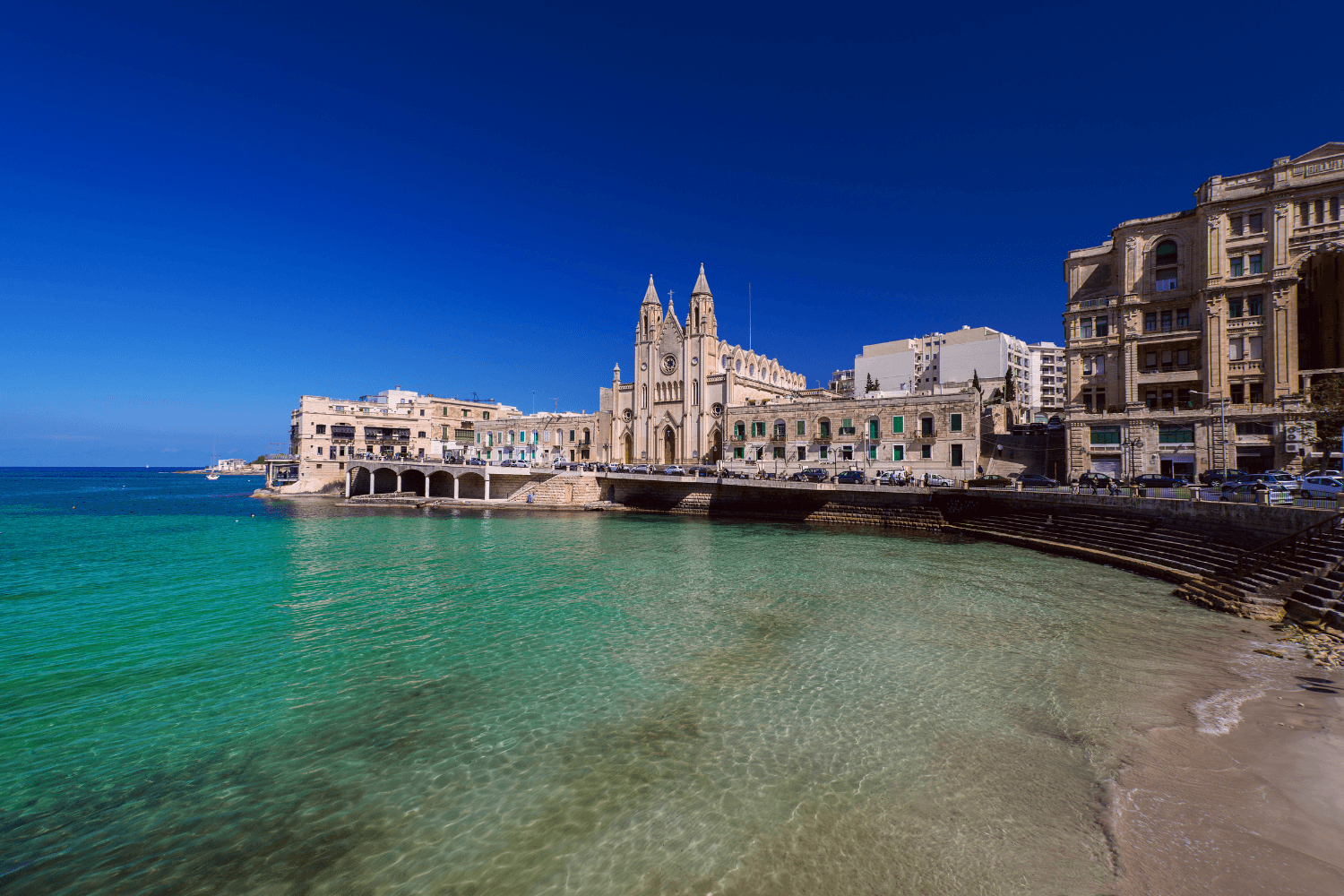 Church of Our Lady of Mount Carmel
Located on the waterfront in Balluta Bay, Church of Our Lady of Mount Carmel is one of the most popular sacred sites in the city of St. Julian's. It has a stunning neo-Gothic architecture. The exterior of the church is the key highlight that you can also see from Balluta Bay Beach. 
As the sun falls asleep, the church blooms up with beautiful, colourful lights and its reflection in the waters of the Mediterranean Sea becomes a sight to behold. 
Be a Part of the Nightlife of St. Julian's
Along with the clubs and bars, there are also a number of casinos in St. Julian's where you can enjoy your night time. So, if you want to try luck, we would recommend you to play some games at any of the casinos. 
However, for an ultimate nightlife, visit Paceville. It is the nightlife district of St. Julian's that houses a large number of nightclubs, bars, discos, and whatnot.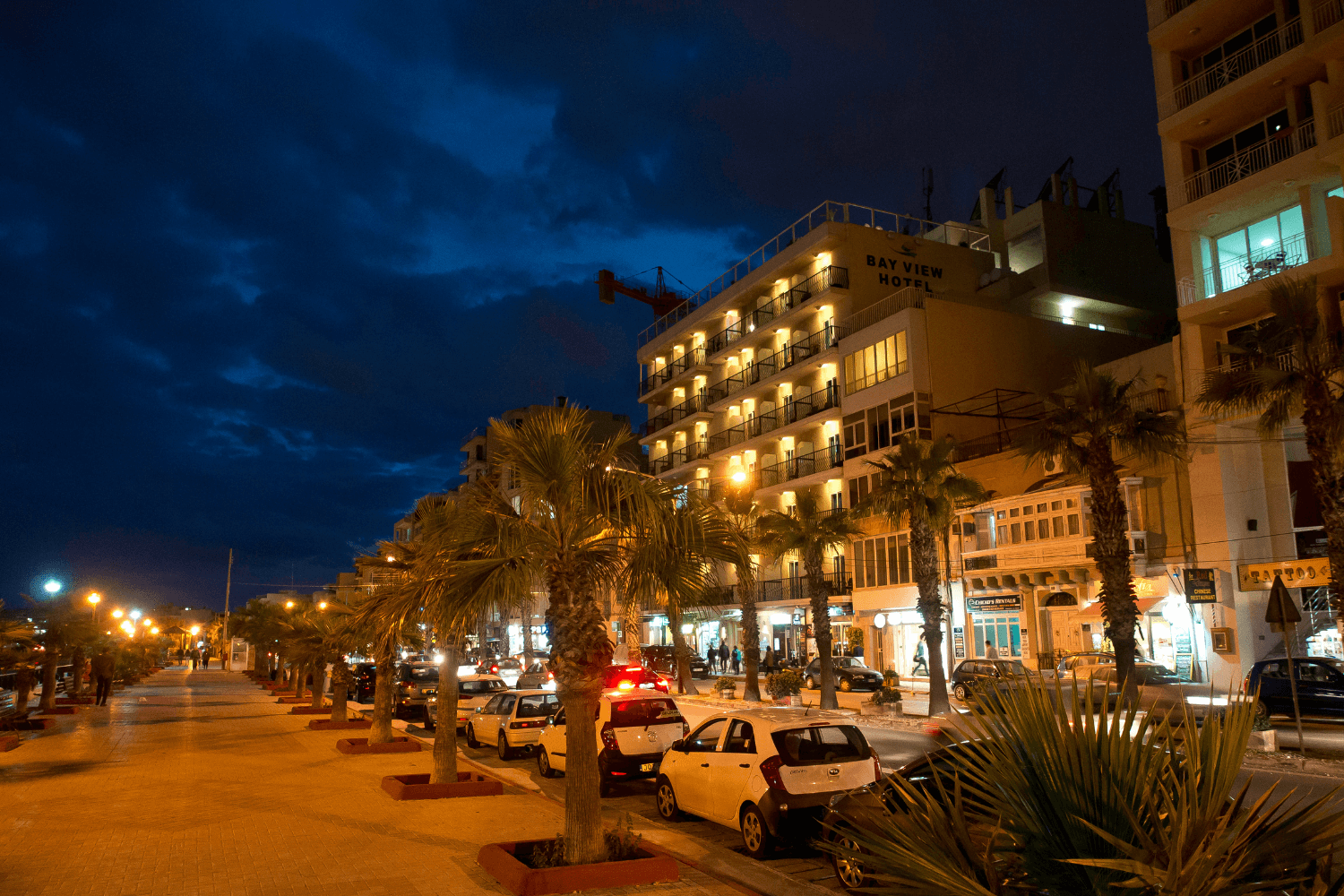 Day Four – St. Paul's Bay
In case you don't know, St. Paul's is the place where you can have a lot of fun and enjoy an amazing time. This city is ideal for all travellers of all tastes and preferences. There is plenty to enjoy here in St. Paul's. 
Malta's Watersports
St Paul's Bay has some great options if you are interested in watersports. Here you can hire a jet ski or take a trip on a banana boat. There are also sometimes inflatable assault courses that sit out at sea during the summer months, perfect for both kids and adults.
There are also a lot of options for scuba diving in St Paul's Bay and Malta is famous for its shipwrecks, so if you are a seasoned scuba diver or are looking to complete your course, Malta is a good place to do this.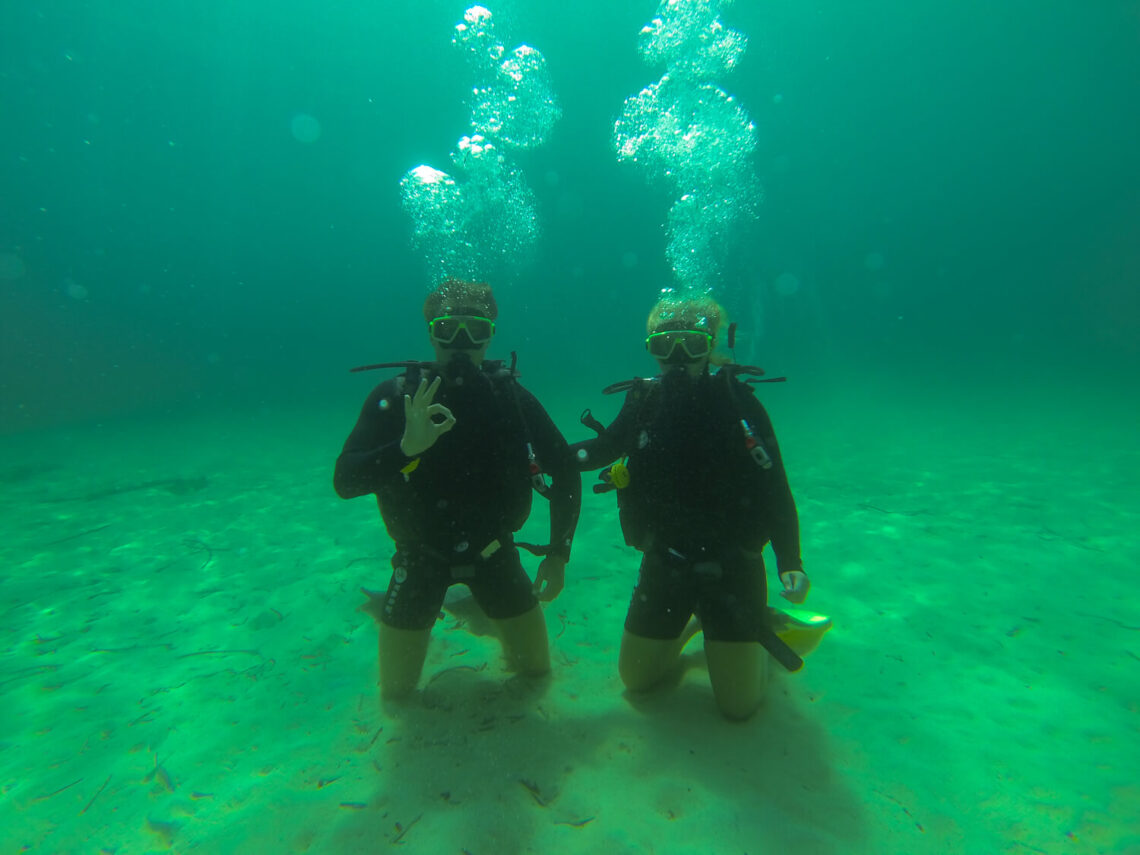 Take a Segway Tour
The Segway tour is one of the most amazing experiences to enjoy in St. Paul's Bay. It is safe and fun, and the top-notch safety of the tour ensures that you don't pick any injury. On the tour, you can expect to capture some spectacular views that you would love to capture on your camera lenses. 
Visit Popeye Village
Located in Anchor Bay, Popeye Village is one of the top tourist attractions of Malta. Like its name, it is indeed a unique place. It is constructed around the ramshackle and rustic movie set from Popeye the Musical. The Popeye movie was filmed in Malta, and hence, is reckoned amongst the popular places to visit in Malta. 
Sunset at Cafe del Mar
Cafe del Mar was our favourite spot to watch the sunset in Malta. This is the largest beach club in Malta which offers a stunning view over the Mediterranean Sea. There is a chilled vibe during the day and you can rent one of the many sunbeds to relax on. There is also an infinity pool to cool off in during the hot summer months.
If you visit before 6pm there is a fee to rent the sunbed and waiter service, however, if you visit after 6pm there is no entrance fee. This is one of Malta's best-kept secrets and is an activity that we highly suggest you take advantage of when you visit Malta.
In the evening, it is free to enter Cafe del Mar beach club and you can enjoy the sunset and gorgeous views with a drink in hand. It is more expensive for a drink than other areas in Malta however we have to say it was worth it.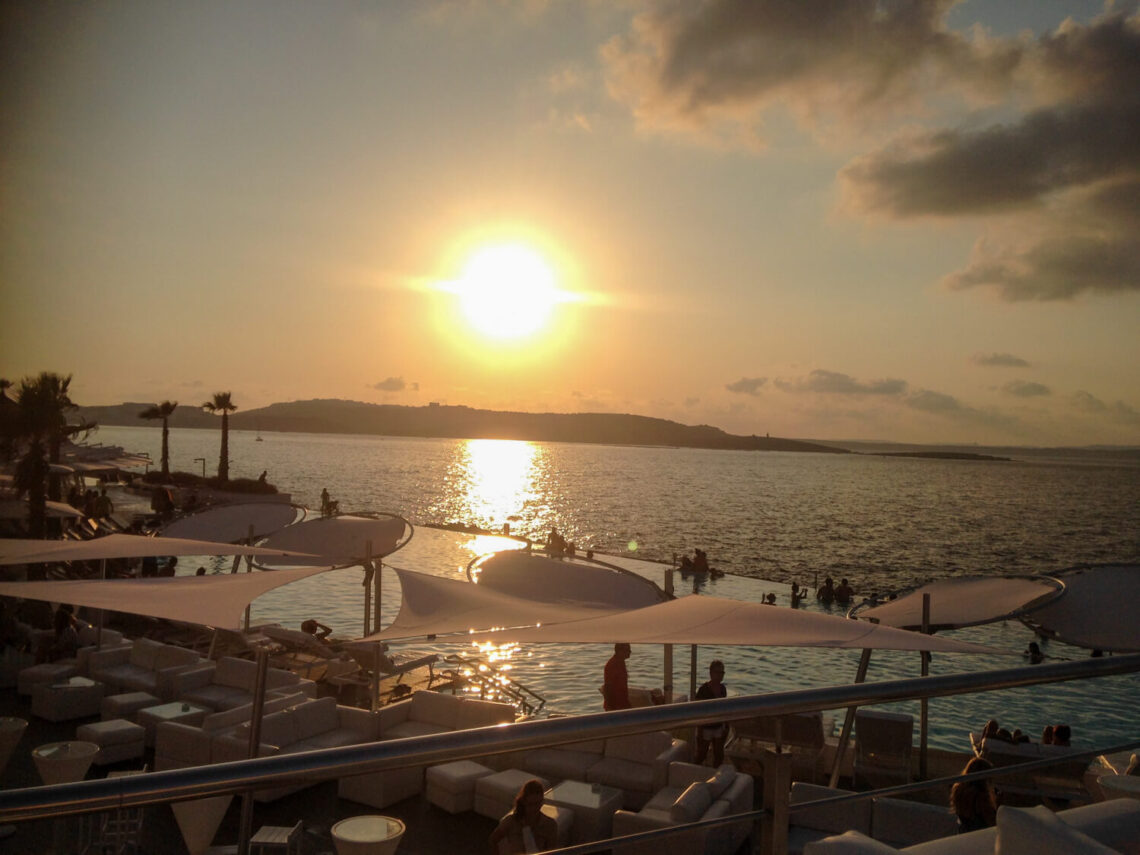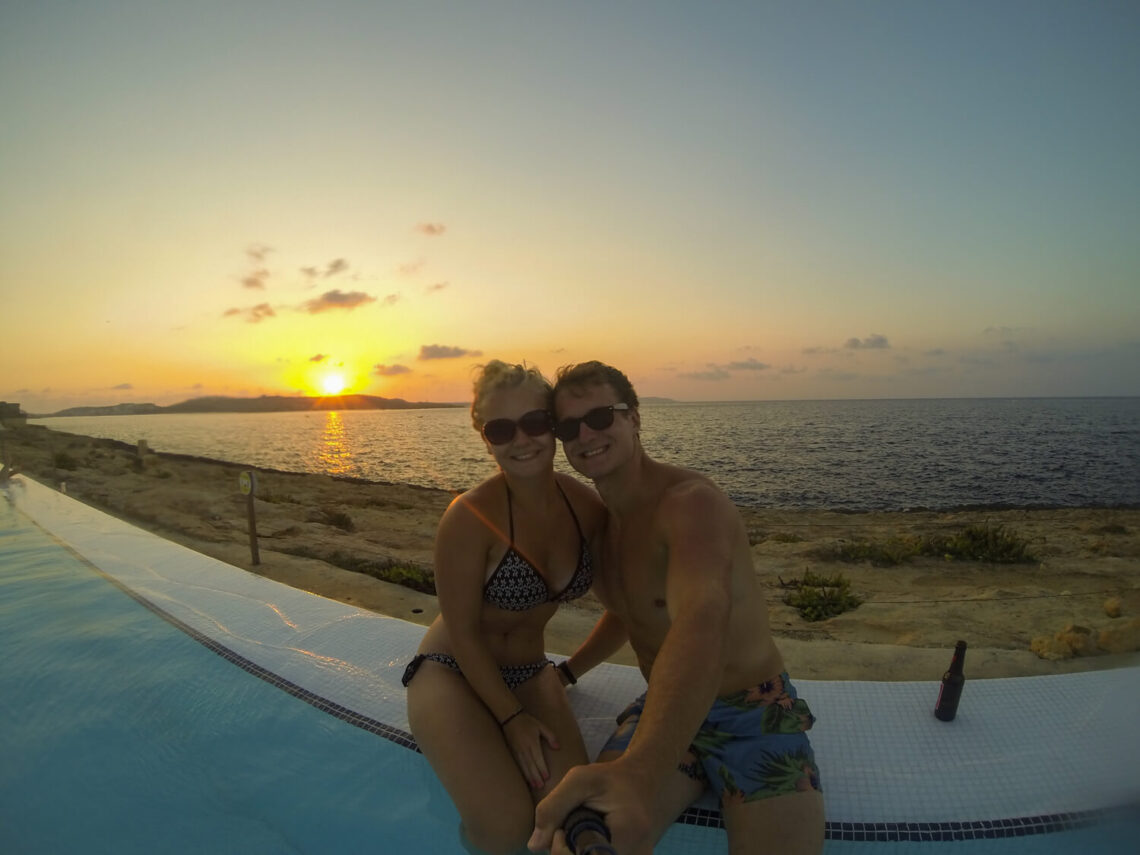 Day Five – Explore Comino
From St. Paul's Bay, you must stretch your trip to Comino. It is an uninhabited land which is known for its famous Blue Lagoon. Blue Lagoon is basically a small bay with azure water. It is situated on the west coast of the Comino island. 
Here at the Blue Lagoon, you can spend some quality time swimming, snorkelling or sunbathing. Despite being an inhabited land, you will get to see a lot of tourists here at this place. 
Reaching Blue Lagoon is an easy task, but you should be aware of how to get there. For that, you can book a boat ride from St. Paul's Bay, Bugibba, and Qawra.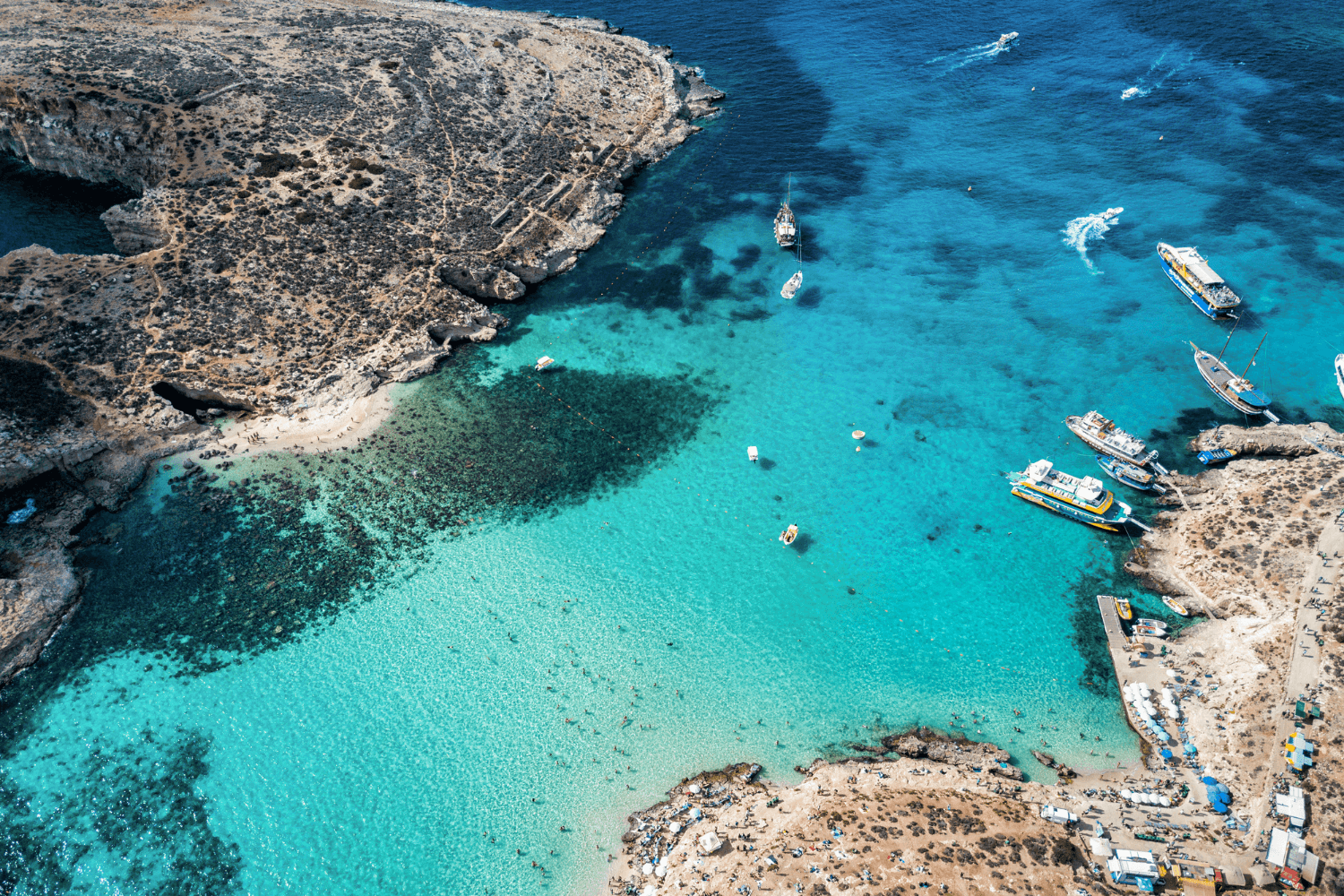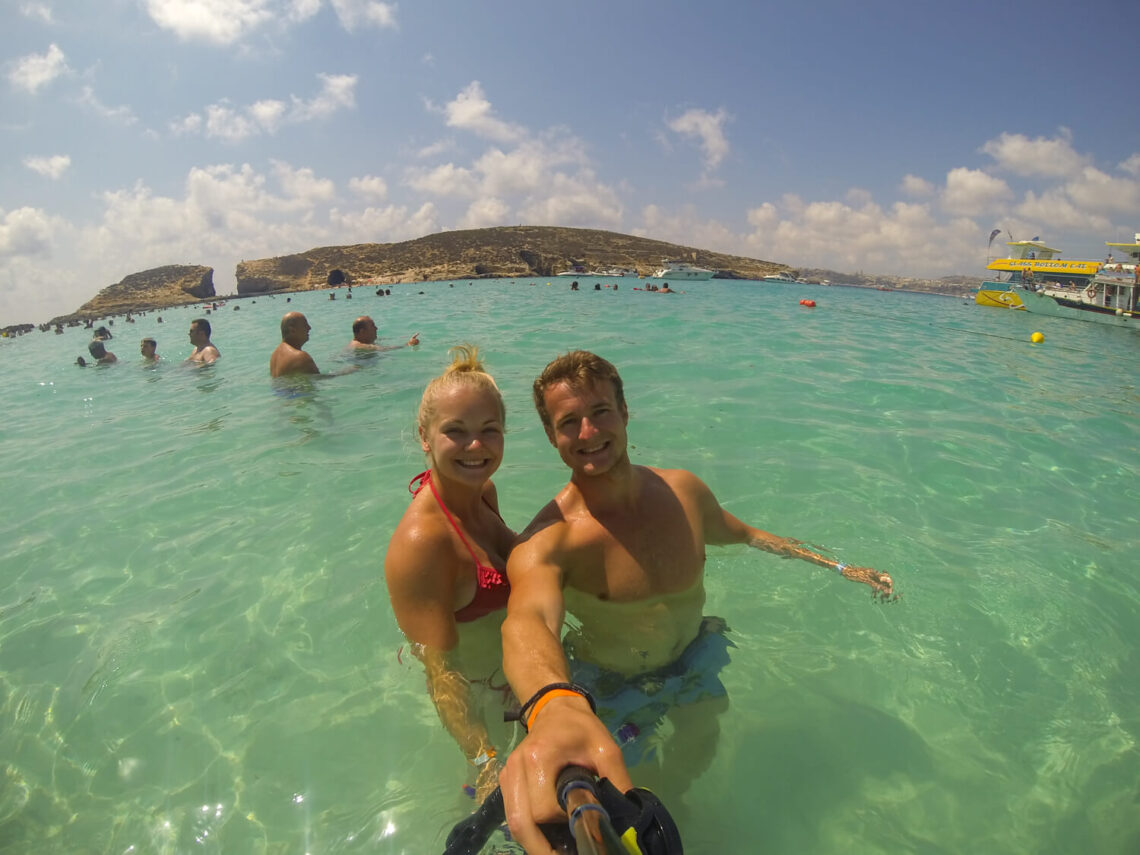 Day Six – Gozo
Gozo is another popular tourist spot in Malta and it is one that is just a short day trip from Malta. It has an image of being a laid back neighbourhood which is known for its exquisite nature and amazing diving experience. The island of Gozo has plenty of amazing things to explore and experience to offer to its tourists. 
The Citadel
Also spelt as Citadella, the Citadel is a fortified city situated in the downtown of Victoria on Gozo island. Do not be amused to know that this place has served as the dwelling land of humans since the Bronze age. Here in this city, you can expect to get to know about the history through its deep, dark tunnels. 
The Azure Window
The famous Azure window that stood for around 140 years, unfortunately, collapsed in 2017 after a heavy storm. We would still recommend visiting the area as the scenery around the Dwejra coast is stunning. Just don't expect to get a photo with the window anymore.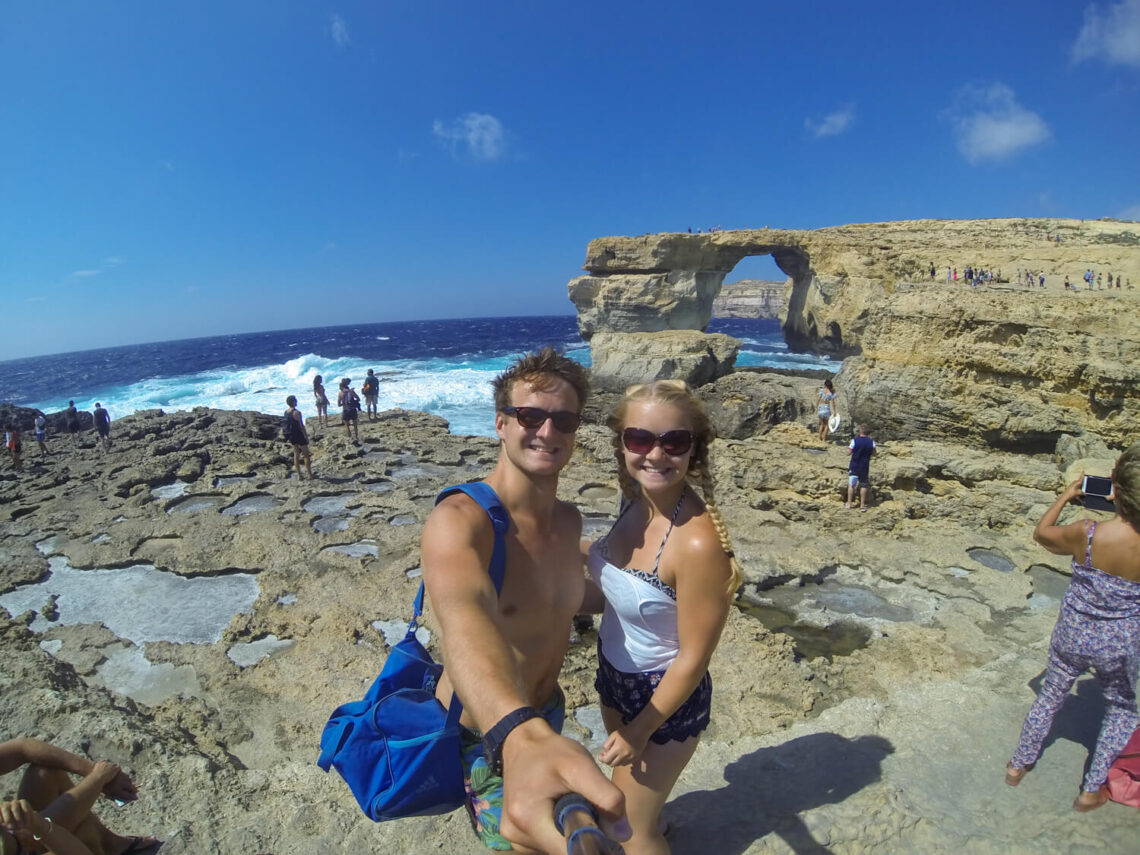 Our Lady of Ta' Pinu Basilica
Here on Gozo, there are many sacred sites. Of all those, Our Lady of Ta' Pinu is a must-visit church. Dating back to the 16th century, the church has a spectacular architecture that beautifully defines the craftsmanship of a bygone era. 
Relax on Gozo's Many Beaches
There are a number of beaches in Gozo where you can expect to see a lot of tourists enjoying their quality time. San Blas and Ramla I-Hamra are two most popular beach sites on the island. Here at these beaches, you can go swimming and snorkelling.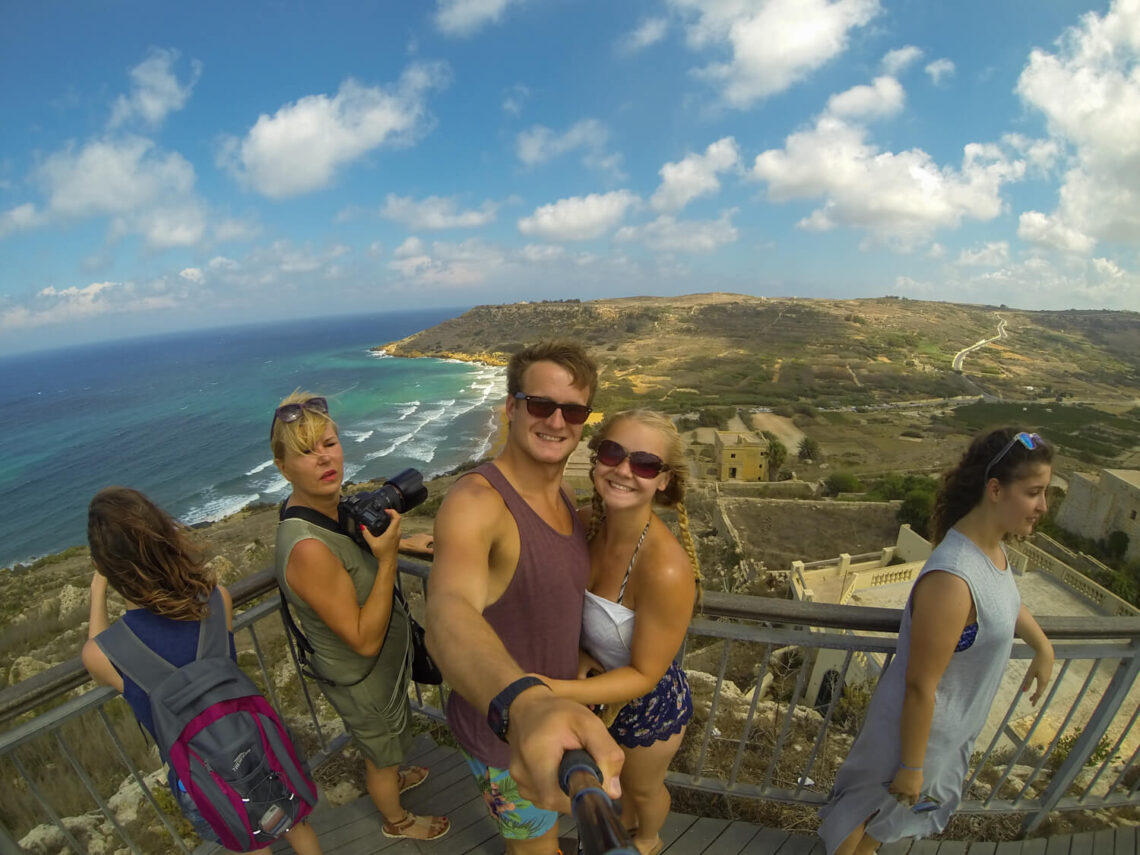 Day Seven – Explore Marsaxlokk
For a fact, Marsaxlokk is the largest fishing village of Malta. Being a fishing village, if you enjoy seafood then you will enjoy eating out in this area of Malta. Along with the seafood, the village is also known to produce honey, jams, and different sorts of souvenirs. 
There is a small beach in the village where you can swim and snorkel. Marsaxlokk is one such place where you can spend some downtime strolling the streets or gazing upon the natural beauty. It is a popular place amongst the locals for a Sunday brunch and is a great place to visit if you are looking to escape the hustle and bustle of the other busy towns on the island.
Along with that, dining is another experience which is quite unique here at Marsaxlokk Fishing Village. There are a number of waterfront restaurants where you can enjoy delicious dishes with a glass of wine.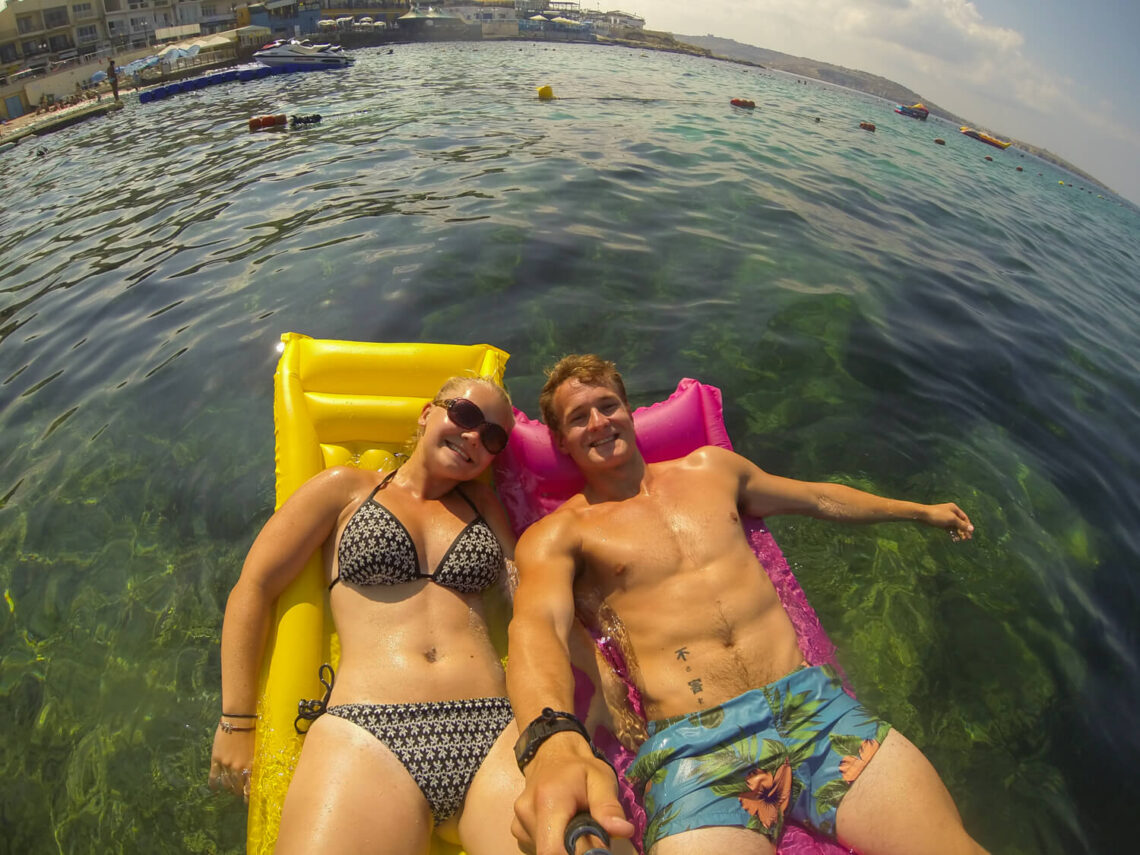 How to Prepare for Your Visit to Malta
Before you set off on your trip to Malta, there are a number of things you will need to organise to ensure a smooth and successful trip. These include what to pack for Malta and what is the best travel insurance for your trip. Both of these will be discussed in the following section.
What is the Best Travel Insurance for Malta
Regardless of what type of trip you are heading on, one thing that is essential for everybody is good travel insurance. Accidents can happen anywhere and at anytime and unexpected hospital bills will ruin a holiday. Remove the stress from your next adventure and get covered for the worst.
World Nomads Travel Insurance provides budget reliable travel insurance that will keep you covered for any level of adventure.
You can get your quote before you leave on your trip right here.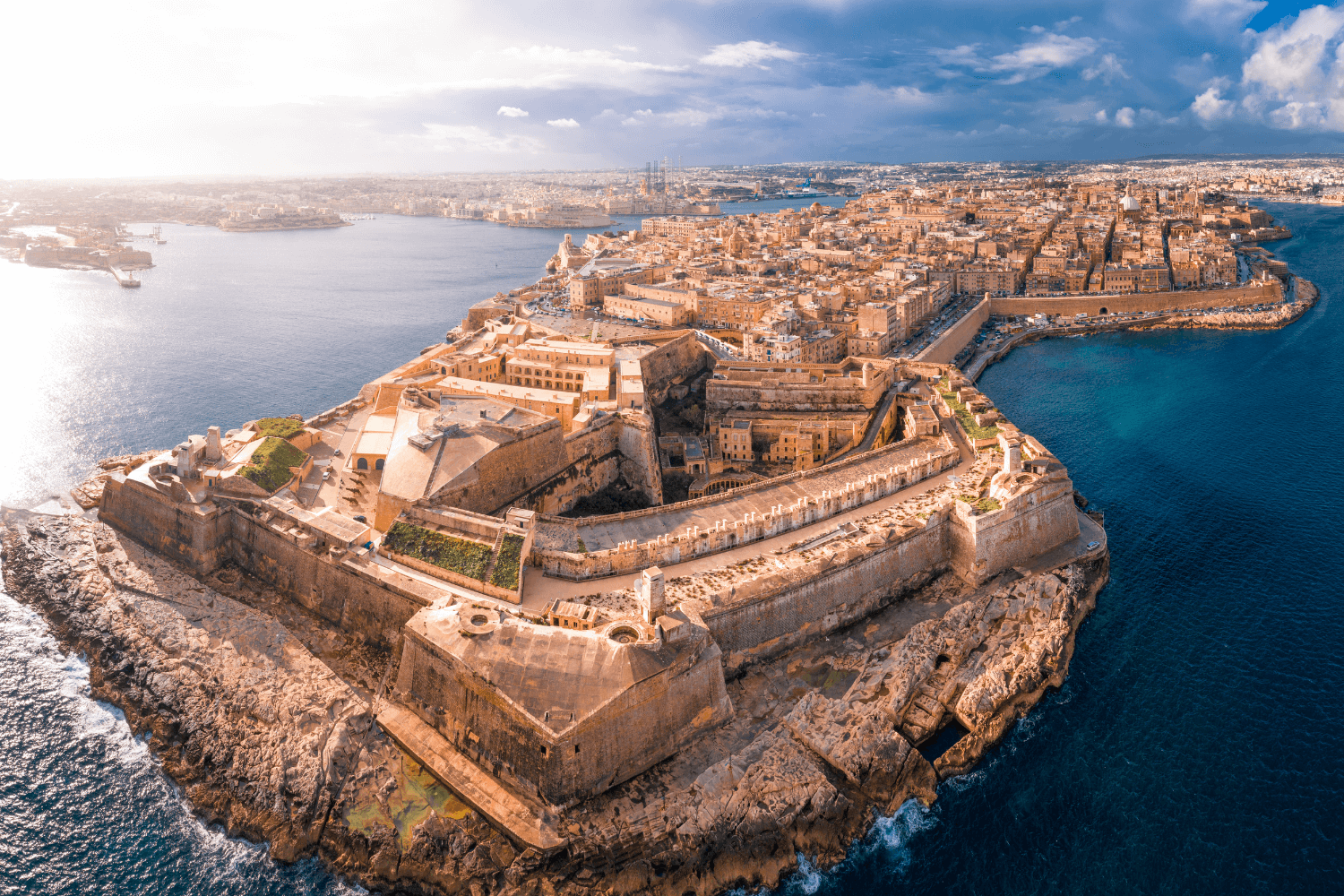 What Should You Pack for Malta?
What you need to pack for Malta will rely highly on when you make your trip there. During the Spring and Autumn months, temperatures and weather patterns vary wildly between beautiful sunny skies and rainy days. During the Summer, you are pretty much guaranteed nice weather with temperatures ranging from 20-35 oC. The hottest months are July and August, so these will be the most popular for a Summer holiday.
During the winter months in Malta, the rain will become more frequent and the temperatures will drop to between 10-20 oc. If you need more inspiration on what to pack for your trip, check out our full packing guides for all-weather conditions over here.
When it comes to toiletries, we recommend that you don't forget to pack sunscreen. The sun in Malta is very strong, especially during the summer months. Apply a lot of suncream regularly to prevent a nasty burn from ruining your trip. We use this specific sunscreen to protect us as it is not as oily and irritating as other sunscreens.
Given the beautiful sights and scenery that you will see in Malta, we highly recommend packing a good camera for your trip. If you want to read more about the cameras we use and why we love them, check out the link below.
You can read what else we keep in our camera bag over here.
Where to Stay in Malta
Due to how small the island of Malta is, your choice of accommodation is huge. It is up to you where you wish to stay on the island and you can browse all of the top accommodations in Malta on this website. In our opinions, the best location to stay in Malta is in the small town of Sliema, just to the north of Valletta.
Sliema is central on the island, not far from the capital city of Valletta and the nightlife centre of St Julians, and it is also very affordable due to it being outside of these two areas. Here are the top accommodation options that we recommend for all ranges of budget.
Luxury – Even the most luxurious accommodation in Sliema is very reasonably priced, making it the perfect place to stay in Malta. The hotel AX The Palace sits just off the high street of Sliema and features luxuries such as a rooftop infity pool that overlooks the sea, as well as home comforts like AC and free wifi.
Read more about AX The Palace and book you stay right here.
Mid-Range -At the mid-range pricing for Sliema, the Palazzo Violetta Boutique Hotel is the perfect mixture of Malta's beautiful old-style architecture and the modern side of the island. Offering studio apartments that are perfect for two travellers, including a kitchenette and terrace swimming pool, this hotel is the optimum combination of budget abd luxury.
Read more about Palazzo Violetta Boutique Hotel and book you stay right here.
Budget – If you are not bothered with a luxurious place to stay and simply want a comfortable and safe place to rest at the end of the day, then the Roma Hotel is the perfect place for you. This seaside hotel sits overlooking Sliema's seafront promenade and is just a couple of minutes walk away from its rocky beaches. All rooms feature a TV, fridge and tea and coffee making facilities.
Read more about the Roma Hotel and book you stay right here.
If you are more into the hostel scene when you travel, there are an unbelievable number of funky, cheap, and social hostels spread through the country. Browse the full range of hostels that Malta has to offer and book your stay right here.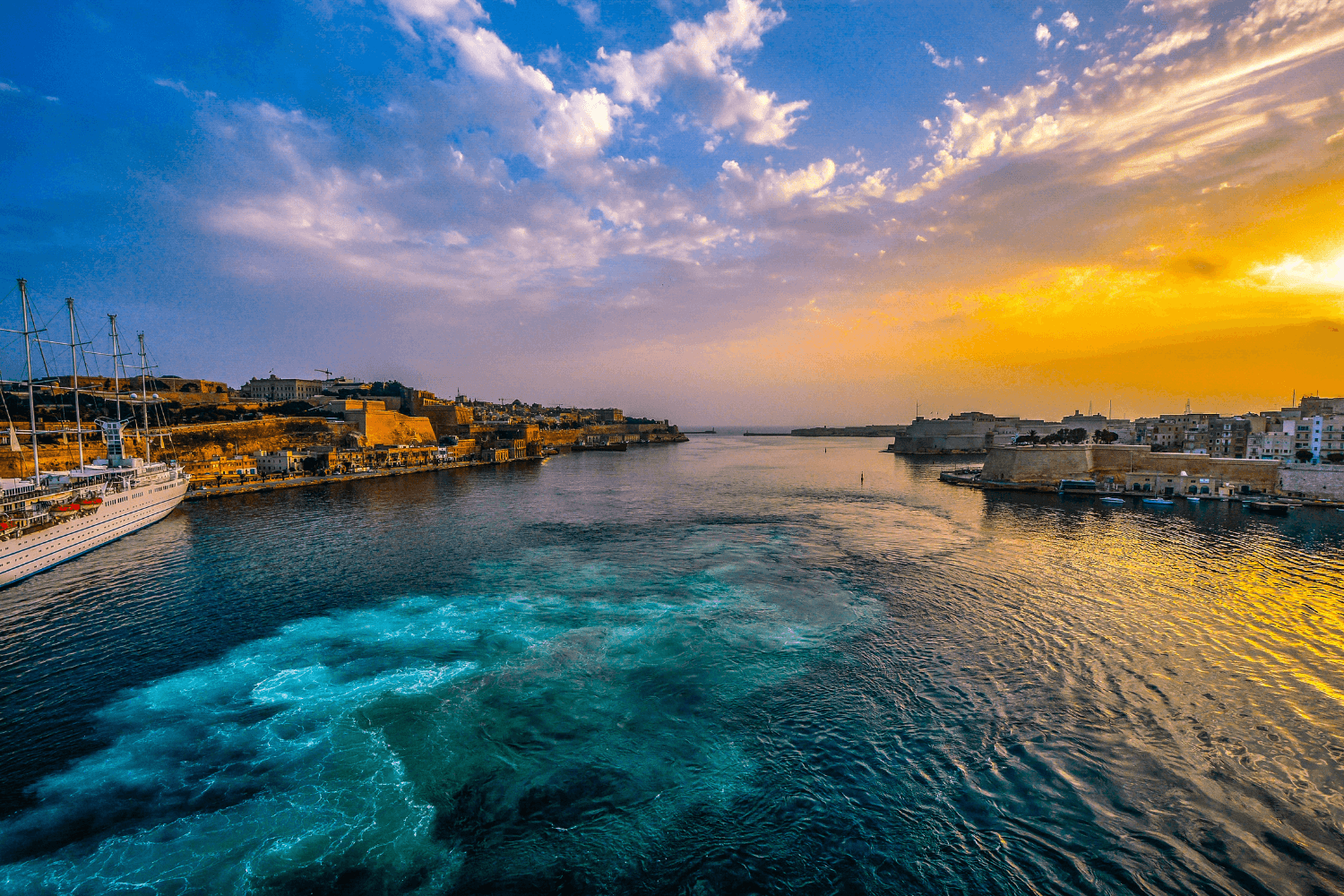 With this, we come to the end of this 1-week itinerary for Malta. Doesn't matter whether you have 2 days or a week in Malta, the fact is, some things might be left as unexplored (considering the compelling charm of the island) on your 1 week trip to Malta.
But that's the life of a globetrotter, right? Well, with that being said, wherever you go or whatever you do in Malta, make sure to make the most out of it in order to create memories to cherish for a long time. 
If you have visited Malta, let us know what you thought of the sights listed above, or if you have any suggestions let us know in the comments below.
As always, sharing is caring so make sure to share this travel itinerary with your family and friends and inspire them to head off on their own Maltese adventure. If you are planning the trip for yourself, make sure you have a look at the rest of our Malta content for more inspiration to our beautiful home country.
When you set off on your own adventure, be sure to tag us in your photos on Instagram and we will share them with the rest of our community. In the meantime, why not follow us over there to see what we are currently up to and keep up with us on our Instagram Stories.
Now Read:
This article may contain affiliate links that provide us with a small income. For more information read our Affiliate page.
---
Save this to your Malta Pinterest board for later