In the foothills of the Alps, the beautiful city of Salzburg is a small yet stunning travel destination in the country of Austria. Talking about the geographical location, it is located on the northern border of the country with Germany. Such is the compelling charm of Salzburg that tourists from around the world flock to this place to witness its long-living heritage on their Austria vacation. However, tourists also prefer to explore this place as a part of their rail or road tour through Europe.
If you are planning to visit Salzburg on your trip, well, there are a number of amazing things to do here. You would be amazed to know that most of these attractions can be covered in just one day in Salzburg. From cathedral to museums to beautiful architecture, the city of Salzburg is indeed a heritage treat for every traveller out there.
So, to help you make the most of your time in Salzburg, we have meticulously created this 1 day in Salzburg itinerary. Before you head off on your trip, make sure you look into the Salzburg Card for the best value on attractions and sights in Salzburg.
Save this image to your Austria Pinterest board for later!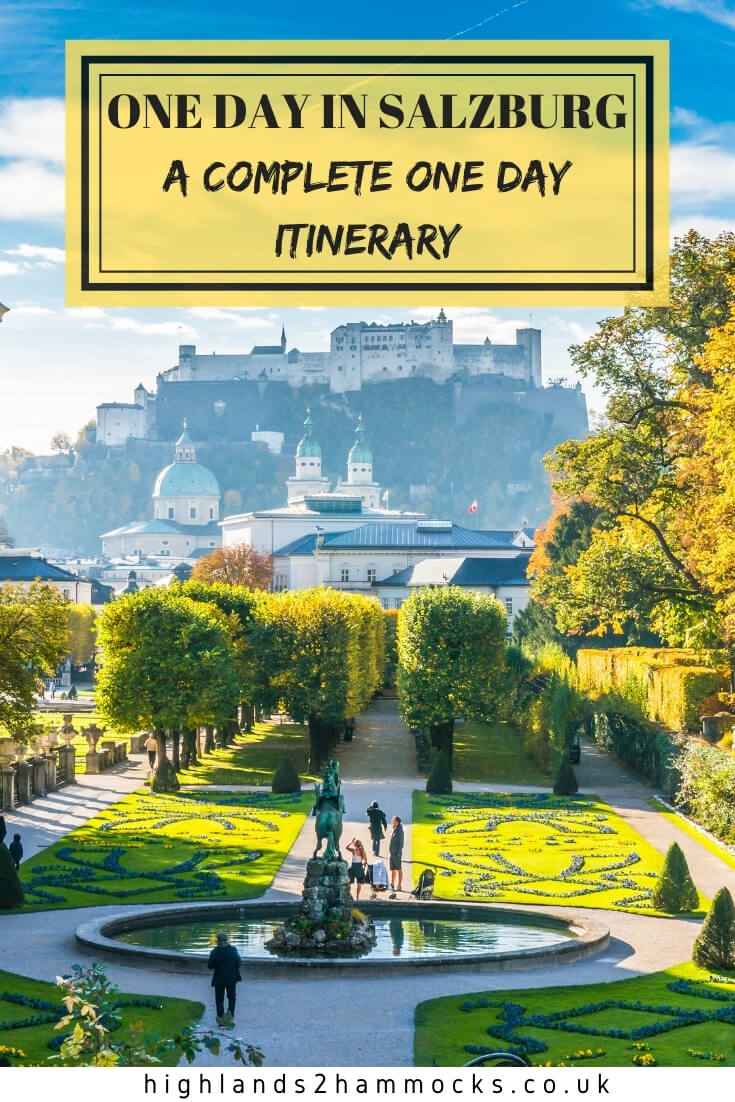 Come along on our full European Adventure and see the best sights that Europe has to offer for yourself below! Make sure you subscribe to our Youtube channel for more videos by clicking here.
One Day in Salzburg – The Complete Salzburg One Day Itinerary
When Should You Visit Salzburg?
Summer in Austria is a great vibe, as this is when the weather starts to improve. The city of Salzburg is at its busiest during the summer months of July and August when the city comes to life with the Salzburg Festival and the weather is simply beautiful. We recommend visiting during these months, or even during the shoulder months of June and September if you would prefer to visit when the city is a little quieter.
The winter months are also a highly popular time to visit, as the snow falls on the city of Salzburg creating a beautiful, winter wonderland. During December, the city is buzzing with life as the Christmas markets and celebrations begin. If you want a magical winter getaway this year, then Salzburg is the place for you.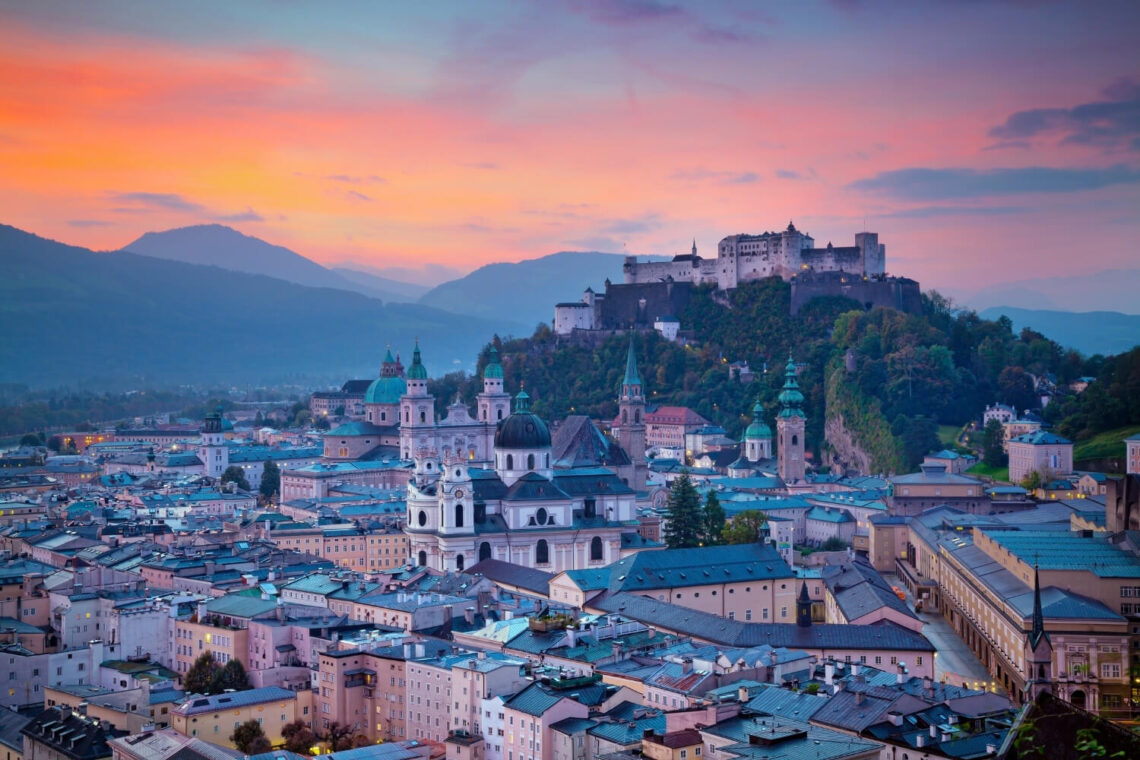 Is One Day in Salzburg Enough?
As with any major city as beautiful as Salzburg, you could spend months exploring every nook and cranny that the city has to offer, however, with regards to the main sights and attractions, one day in Salzburg is enough to make the most of your trip. The city itself is quite small and charming, easy to get around by foot and most of the top attractions are based near the centre.
If you have time, we would recommend spreading this itinerary out over a long weekend, which will allow you to soak up the beauty and vibrant atmosphere of the city a little more.
What Should You Not Miss in Salzburg?
Out of all of the many beautiful sights and activities around the city of Salzburg, the main ones that will always stand out for us are a visit to the Hohensalzburg Castle and a trip down the Salzach River. The panoramic view from the castle at the top of the hill is absolutely spectacular and the river cruise takes you on a fascinating trip through the history of Salzburg, whilst showing off a unique angle of the city.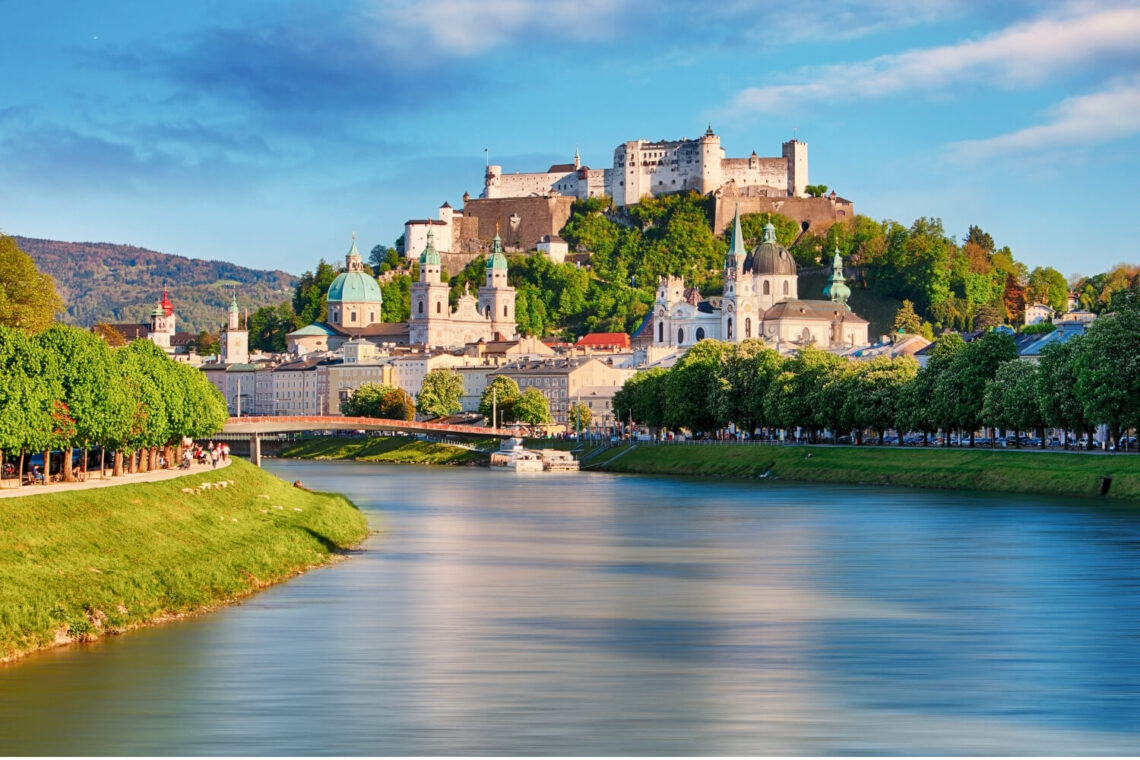 Salzburg One Day Itinerary
Stroll through Mirabell Palace
There couldn't be a better way to begin your day in Salzburg than visiting Mirabell Palace. Why I am saying that is because the place remains less crowded in the morning hours. Located near Universität Mozarteum Salzburg, the palace dates back to 1606. It was built by a prince archbishop with the intention of making the palace the home to its mistress. However, later in 1815, the Mirabell Palace was reconstructed in Neoclassical and Baroque styles.
The palace is known to have many stories associated with it. Surely, you would love to hear them by a local or anyone from the authorities of the palace. So, don't forget to ask about the stories when you visit this attraction in Salzburg.
Apart from the architecture, the palace is also known for its lush gardens that are the key highlights of this place. Along with that, there are also effigies of mythological people. Do not scream in excitement when I say that you can organize a photoshoot at this place. Yes, that is true! You can also expect to see weddings being hosted at Mirabell Palace.
The best part about this place is that you don't have to pay any entry fee in order to explore it. Taking a wander through the Mirabell Garden is a completely free attraction here in Salzburg.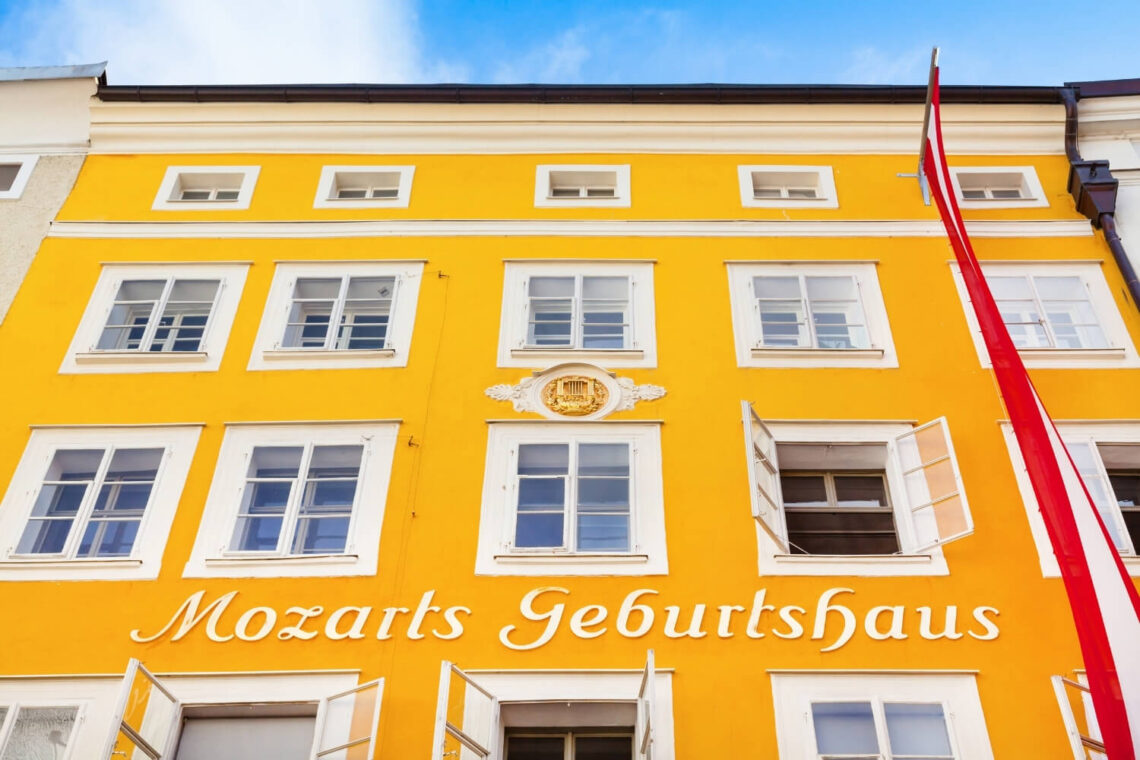 Visit Mozart's Birthplace
From Mirabell Palace, Mozart Birthplace is located at a distance of just a few metres. It is one of the most sought-after museums in the city of Salzburg. Just to let you know, this place was once the house of Wolfgang Amadeus Mozart – a renowned composer.
Now the house serves as a museum for the general public. It is known to display a number of interesting momentos such as Mozart's portraits, violin, and his original compositions. This place is indeed a perfect treat for all the museum and music admirers.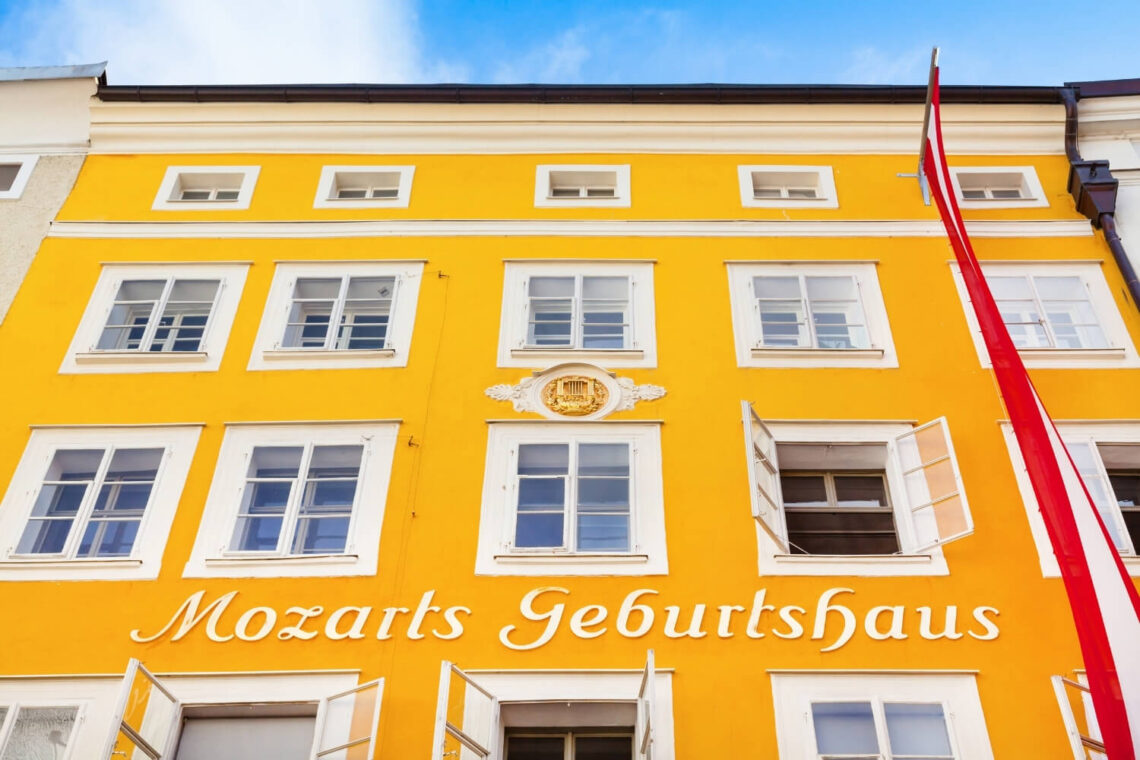 The museum has three floors – the first one showcases paintings and things from everyday life of Wolfgang Amadeus Mozart. The second floor has artefacts that display the life of a composer of operas. On the other hand, the third floor focuses more on displaying his personal life.
The entry fee of the museum varies for different age groups, however, if you have the Salzburg One Card then the entry is completely free.
For adults, it's € 11; for youths, it is € 4; and for kids, the entry fee is € 3.5. These tickets can either be purchased on the door or can be booked in advance (which we highly recommend) using the link below.
Go Shopping at Linzer Gasse
The next destination on your Salzburg is Linzer Gasse. It is located at a distance of just 1 km from Mozart Birthplace. Linzer Gasse is a small square located near Sttaatsbrücke Bridge. You can plan an ultimate shopping tour at this square as it is dotted with a number of stores and shops.
At Linzer Gasse, you can expect to buy some interesting souvenirs to take back home. There are handicraft shops that sell some unique products. In addition, there are countless restaurants to satiate your afternoon hunger.
Along with a shopping tour, you can also explore the beautiful heritage of the region that dates back to the 14th and 15th centuries. There are quaint houses that are indeed a treat to the eyes.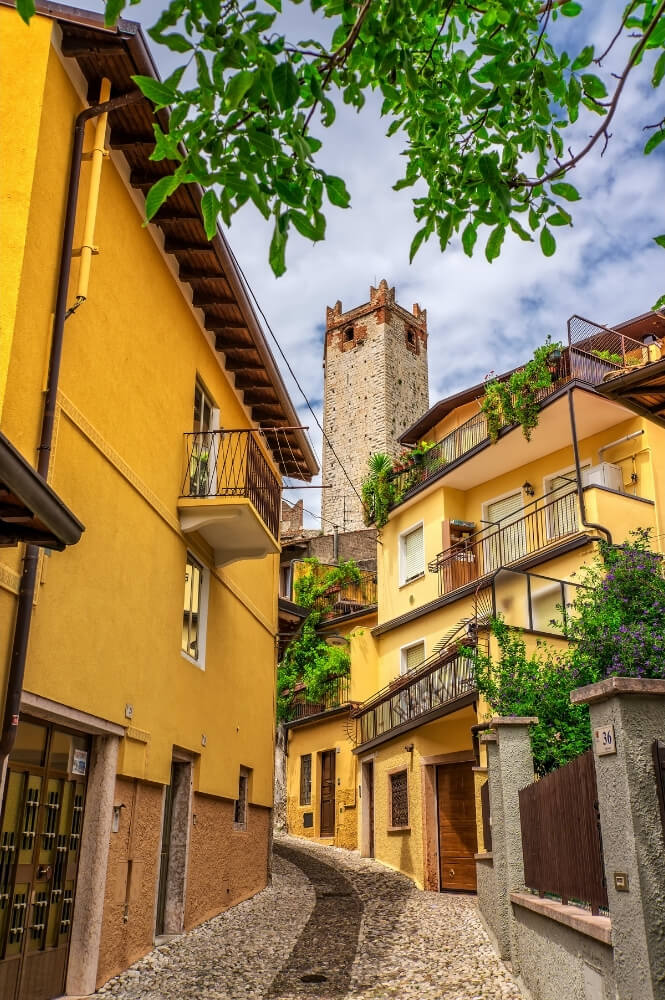 Visit the Fairytale Hohensalzburg Castle
Also known as Festung Hohensalzburg, the Hohensalzburg Castle is one of most stunning architectural marvels in the city of Salzburg. Located on the Monchsberg summit, the caste has a rich history and heritage that originally dates back to 1077. However, the present construction traces its history from the 1500s.
In order to reach the castle, you are supposed to undergo a 20 minutes walk from the Old Town Center. Not just the castle, but the route to the castle also offers some great views that are indeed a treat to the eyes.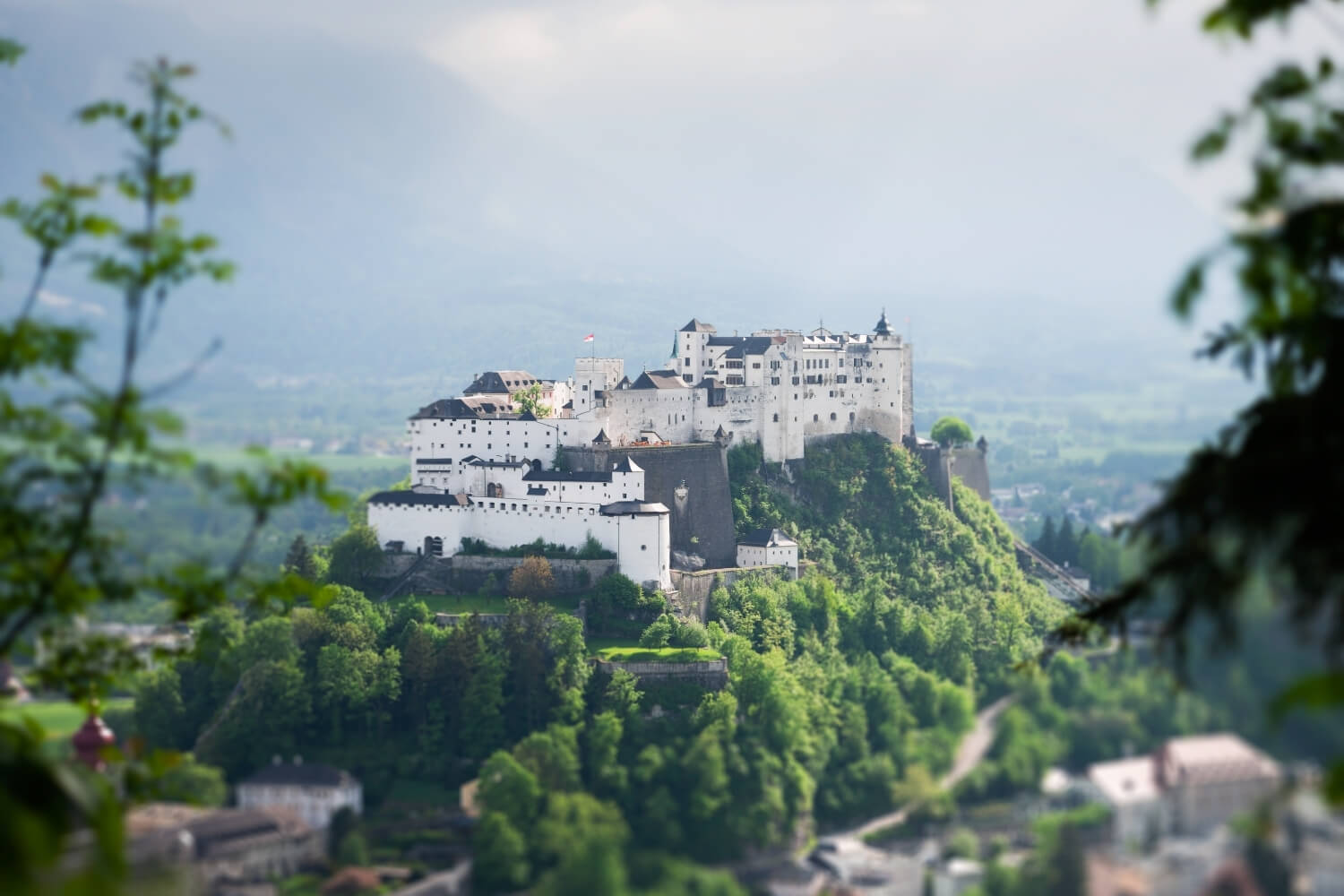 En route, there comes a number of remarkable arched gateways. The castle is known to house impressive interiors and also has three museums. But above all that, the best thing to relish at this castle is the stunning sweeping views of the city from up above.
Hohensalzburg Fortress is one of the most popular tourist attractions in the city, and hence, has to be on your list of places to visit in Salzburg in 1 day. However, do not forget to take your camera as this place offers an amazing opportunity to capture some stunning shots.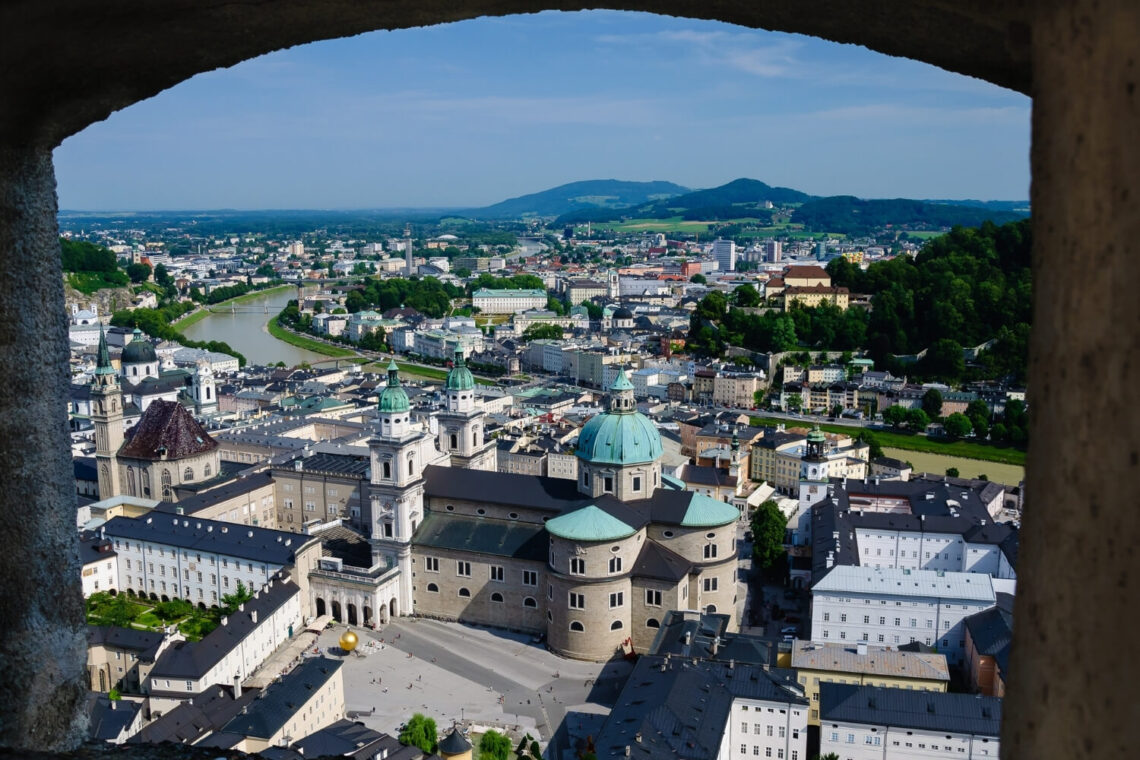 Go Wild at the Salzburg Zoo
The city of Salzburg is not only for its history and heritage, but it also offers a small wildlife experience to its visitors. Also known as Tiergarten Hellbrunn, the zoo houses a wide range of wild creatures from small to big. It is a perfect escape to spend an ideal afternoon in Salzburg.
Sprawls over a huge land of 14-hectare, there are more than 150 different wild species and over 1500 animals. The best thing about this zoo is that it includes a mix of different habitats.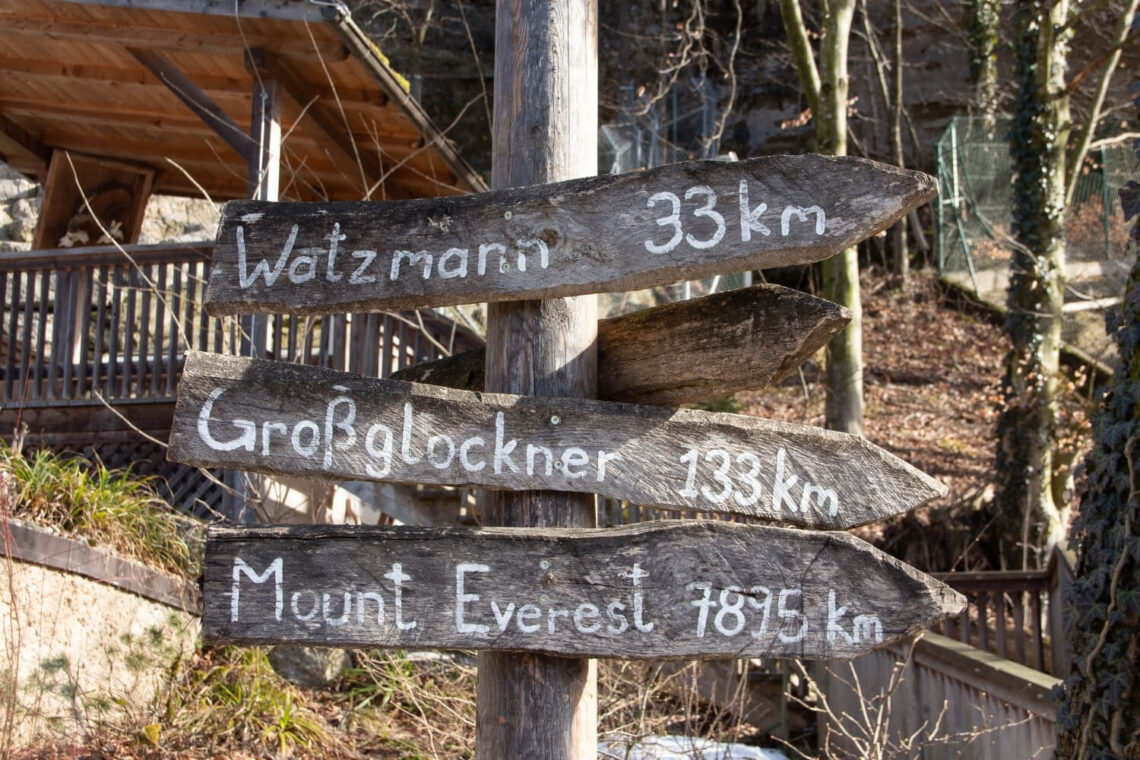 As a wildlife buff, you can expect to capture the sight of white rhinoceros, brown bear, alpine ibex, fire salamander, grevy's zebra, cheetah, green tree python, jaguar, corsac fox, lion, parma kangaroo, and more.
If you have some time on your trip to Salzburg in one day, then you can spare 2 hours to visit Salzburg Zoo. Without a doubt, this wildlife attraction has to be on your list of places to see in Salzburg in one day – you cannot afford to miss it on your Salzburg tour.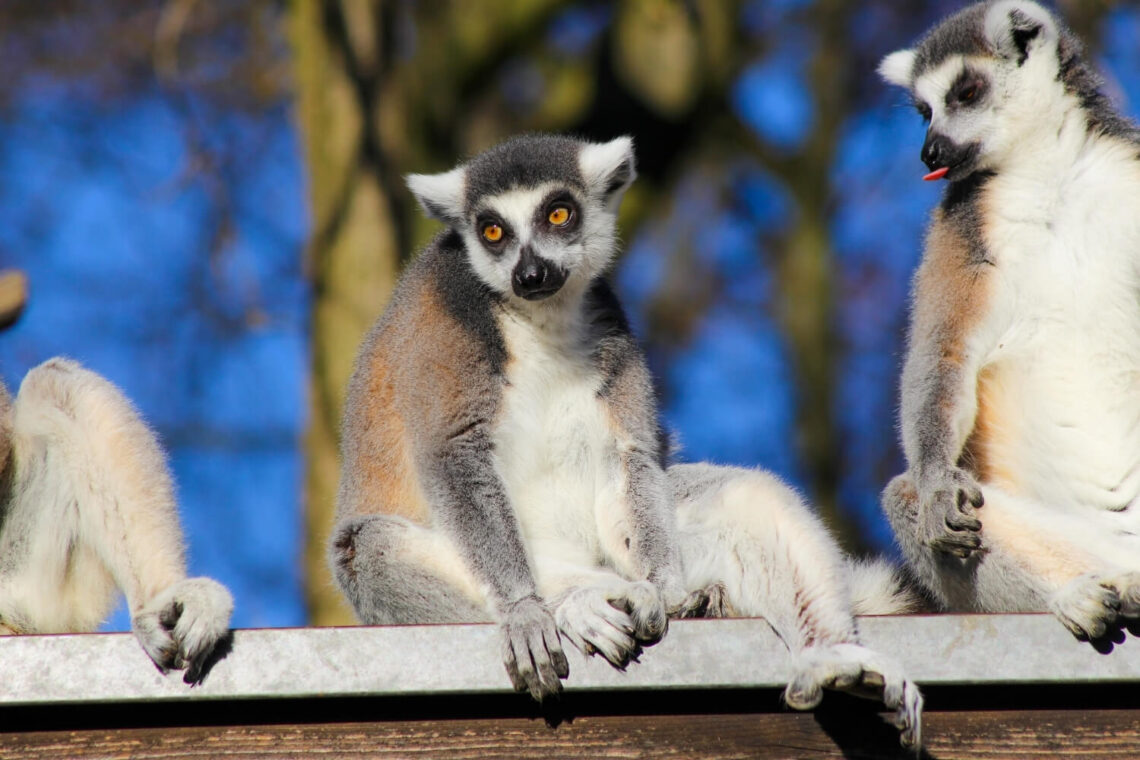 Cruise along the Salzach River
You would be amazed to know that Salzach River is one of the busy landmarks in the city of Salzburg as a number of famous attractions are situated on the other side of the stream. You can take a stroll here and explore the surrounding.
There is Makartsteg Bridge that gives you some astonishing views. This is a popular spot to explore not just for tourists but also for couples. If you are on a trip with your consort, well, then this place has to be on your list of what to see in Salzburg in 1 day.
By the bridge, there is another renowned tourist attraction, the childhood home of Herbert von Karajan. Here you can also expect to capture the sight of the bronze statue of Karajan.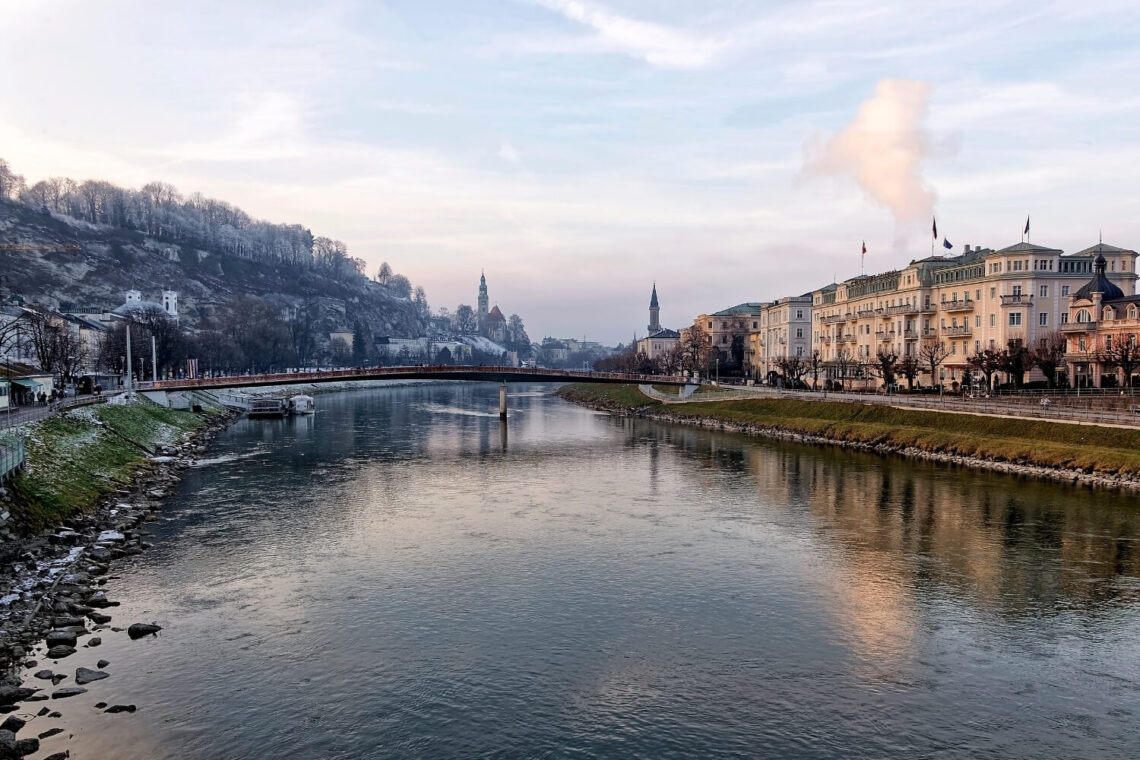 Marvel at the Salzburg Cathedral
Even if you are not a religiously inclined person, a visit to Salzburg Cathedral is a must-visit attraction in the city of Salzburg. Along with its religious significance, the cathedral is known for its stunning architecture. The design of the basilica is adorned with twin spires and a bulbous copper dome. Just to let you know, this particular construction serves as the perfect epitome of baroque art in Salzburg.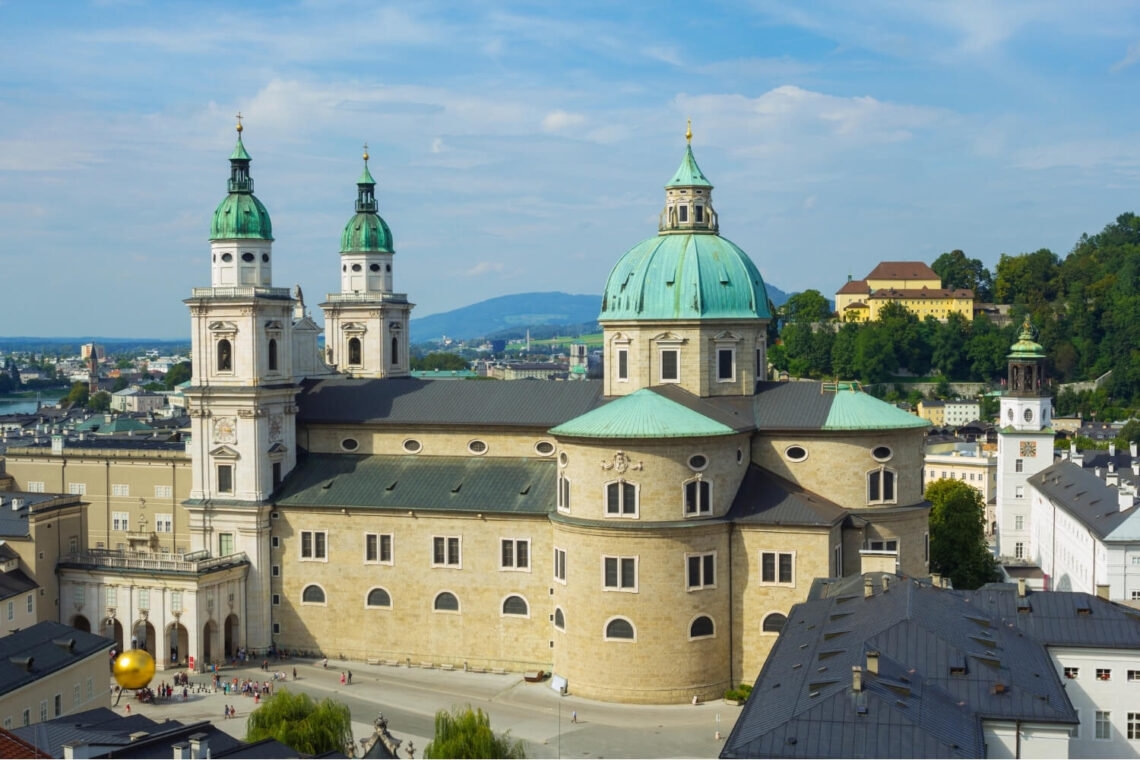 Located in the heart of the city, the church has witnessed thick and thin times. Do not be amused to know that the church has been hit by fire no less than ten times. Besides, it also has been reconstructed entirely three times.
Another interesting fact related to Salzburg Church is that it is amongst those UNESCO World Heritage Sites in Austria. The history says that the church dates back to 774 – one of the oldest sacred sites in Salzburg.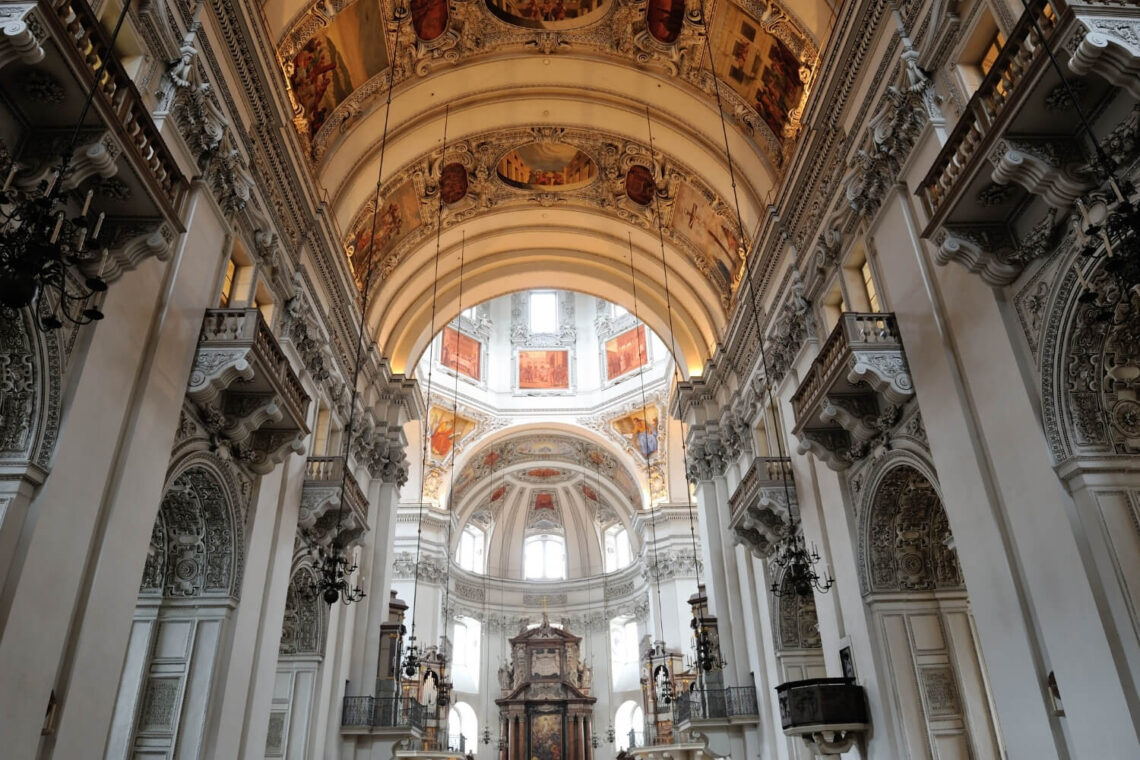 Go Auto-mad at Hangar 7
Hangar 7 is another popular landmark to cover on your Salzburg one day trip. Just to let you know, this place is owned by the Red Bull group. It is a museum which is one of its kind in the city of Salzburg. The museum displays cars that are used in Formula One racing as well as the historical planes. Considering the compelling charm and the classic collection at this museum, it has to be on your list of Salzburg one day trips.
If you are an automobile lover, this place will definitely offer you some real treat to satiate your curiosity.
With this, we come to the end of our list of what to do in Salzburg in one day, However, there is more to explore for visitors. Obviously, you cannot explore them all on a one day tour. But fret not, the compelling charm of this beautiful city will certainly convince you to visit back and then you'll have the opportunity to cover other attractions.
Now, in order to help you plan a hassle-free Salzburg trip, it is important to know other things than just the places to visit and things to do. So, let's take an insight into other useful information related to Salzburg tourism.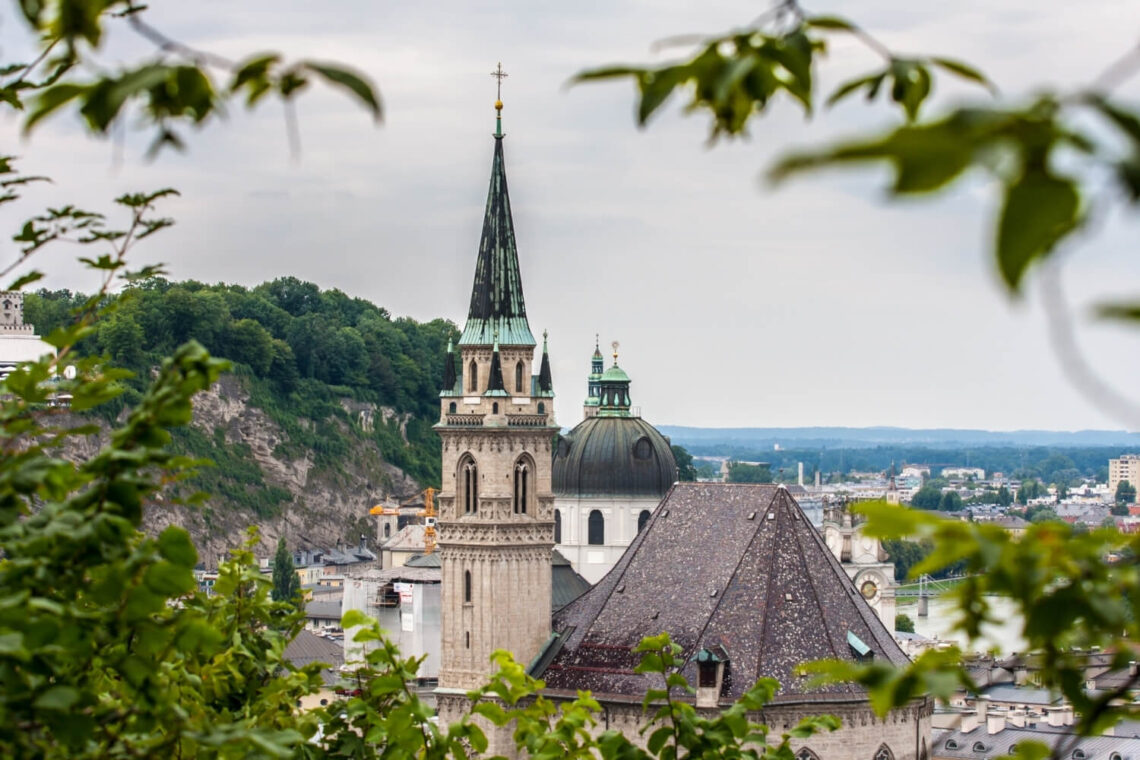 A Summary of the Seasons in Salzburg
Autumn in Salzburg
Though the city of Salzburg receives tourists throughout the year. However, the best time to visit the city is between September to October. This is the autumn season which is considered to be the most ideal time to explore the city of Salzburg.
The temperature during this time remains pleasant and favourable for tourism. The temperature during these months ranges from 10 degrees Celsius to 15 degrees Celsius.
Winter in Salzburg
Another ideal time to plan a vacation to Salzburg is the winter season. The season marks onset in the month of November and it continues until February. The temperature during these months in Salzburg could drop down to -6 degrees Celsius. Usually, the city receives its first snow in November month.
During these months, some attractions and activities remain shut, however, this is an ideal time to explore the city considering that the city is covered in a white sheet of snow that makes a sight to behold.
This is the time when Mozart Week is observed in the city of Salzburg.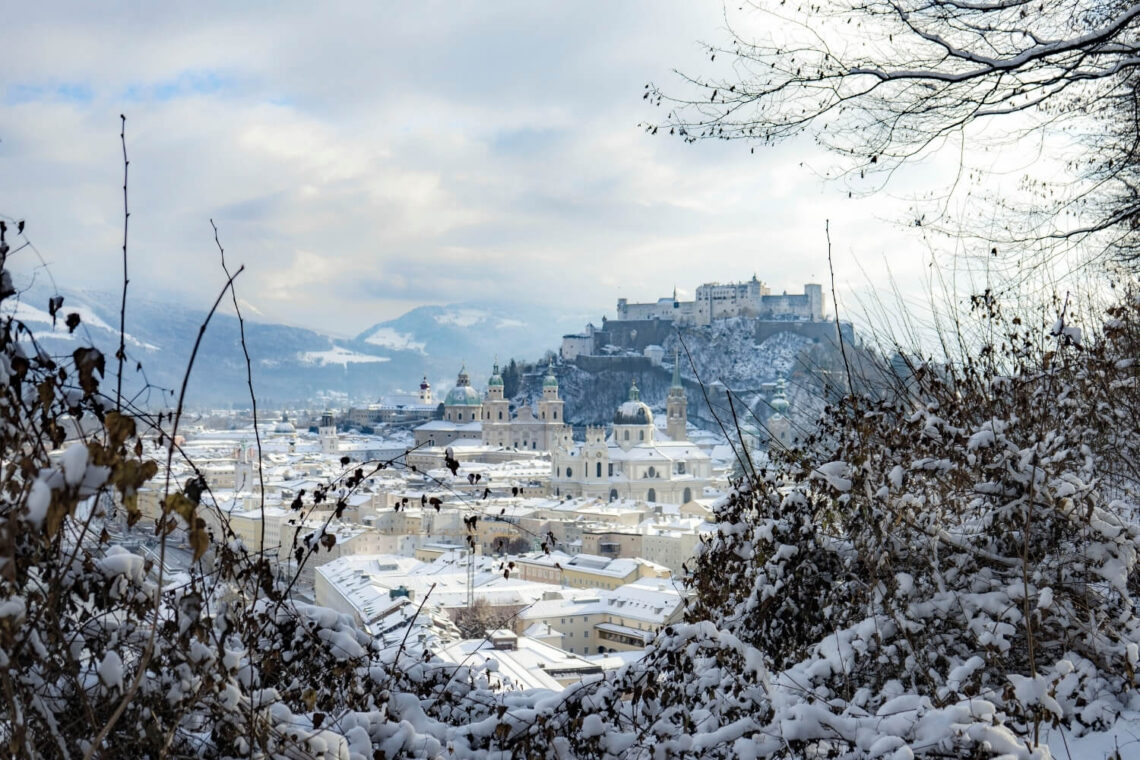 Spring in Salzburg
The snow also makes the city an ideal destination for adventure enthusiasts as a number of winter sports are organized by various ski resorts in Salzburg.
The months between March and April aren't the time when one should look to plan a vacation to Salzburg. The spring season witnesses unfavourable weather conditions that make tourists struggle during this season. There are always good chances of rain during these months.
Some of the popular festivals that you can be a part of during the spring season are Salzburg Biennale and Salzburg Easter Festival.
Summer in Salzburg
Talking about the summer season, well it commences in the month of May and lasts until August. This is also a good time to explore the city of Salzburg as the weather remains all in favour of tourism.
The temperature during this time ranges between 17 degrees Celsius to 24 degrees Celsius. Despite being a summer season, the weather conditions remain pleasant. As a result of that, you can expect to see a huge footfall of tourists in Salzburg. However, it would be great if you pack a rain jacket as the summer season also receives rainfall.
During these months, the city hosts some renowned events such as Whitson Festival, Sommerszone, and Salzburg Festival.
How to Prepare for Your Trip to Austria
Before you head off on your trip to Austria, there are a few things to organise to ensure your trip runs smoothly and you have the best experience on your adventure in Salzburg. These include what to pack for Salzburg in winter, what insurance to get, where to stay and how to get around.
What to Pack for Salzburg
You can expect the weather during your trip to Salzburg to be very dependent on the time of year that you are visiting. With temperatures during the summer months topping 30-35 degrees celsius and dropping well below freezing during the winter.
For the warmer months, we suggest you pack small, light clothes, with a couple of layers that you can put on as the day comes to an end, or when you head up the mountains. The most important part of packing light is considering the layers you will take. Try to avoid big, bulky clothing and instead opt for layers that are much lighter and smaller, but when worn together provide real heat for those cold winter days.
You will also want to make sure you have packed comfortable and waterproof shoes to keep your feet dry and warm during your trip. This day out in Salzburg will involve a lot of walking, so you do not want to be stuck with sore feet and uncomfortable shoes.
If you need inspiration on what to pack, have a look at our full packing guides for summer and winter over here.
Salzburg is a truly fascinating city, with lots of stunning sights to see. With everything from stunning mountain backdrops to fairytale castles, the city of Salzburg is every photographer's daydream, so you will want to make sure you have packed a good camera.
Have a look at what is in our camera bag right here.
Travel Insurance for Salzburg
Whenever we travel, we always make sure that we have travel insurance. Buying travel insurance is definitely one of the least enjoyable ways to spend money, however, the thought of forking out money for any accidents that may happen is even worse.
To save us worrying about potential medical costs, we take out cheap and reliable travel insurance with World Nomads, a backpacker-friendly travel insurance company. These guys offer a huge range of travel insurance cover, excellent customer support and all for a backpacker-friendly budget.
Get a quote for your cover right here and have peace of mind on your trip.
Where to Stay in Salzburg
No matter what your style of accommodation is, Salzburg has the perfect place for you. We have put together a list of the best places to stay in Salzburg, ranging all price ranges, to make your trip a little less stressful.
Luxury – For memories of your Salzburg trip that will last a lifetime, the only place to stay in Salzburg is at the luxurious Hotel Sacher in Salzburg city centre. Opened in 1866, the historical Hotel Sacher combines the high quality of service that you can expect in Austria with the traditional experience of Salzburg. From wooden panelling to silken wallpaper, this hotel is the purest definition of luxury.
Book your stay at the Hotel Sacher right here!\
Mid-Range – For the perfect mix of luxury and affordability, the Pension Ballwein is perfect for an authentic, Austrian experience during our visit to Salzburg. This hotel features the traditional Austrian decoration and architecture that you would expect during your visit to the mountainous region of Salzburg. Plus, sitting just 2-miles from the majority of the top sights in Salzburg, you can relax outside of the city without being too far away.
Book your stay at the Pension Ballwein right here!
Budget – The best value bang-for-your-buck in Salzburg is the shockingly affordable Plaza Inn Salzburg City, which sits just a 10-minute walk from the central train station. The quality of accommodation for the price you pay at the Plaza Inn is very surprising for an expensive city such as Salzburg, so this is definitely a steal for your visit to Austria.
Book your stay at the Plaza Inn Salzburg City right here!
If hostels are more your social scene, Salzburg has a huge range of hostels available in all locations across the city. Make new friends and enjoy the social side of travelling with a hostel.
Browse all of your best hostel options for Salzburg right here.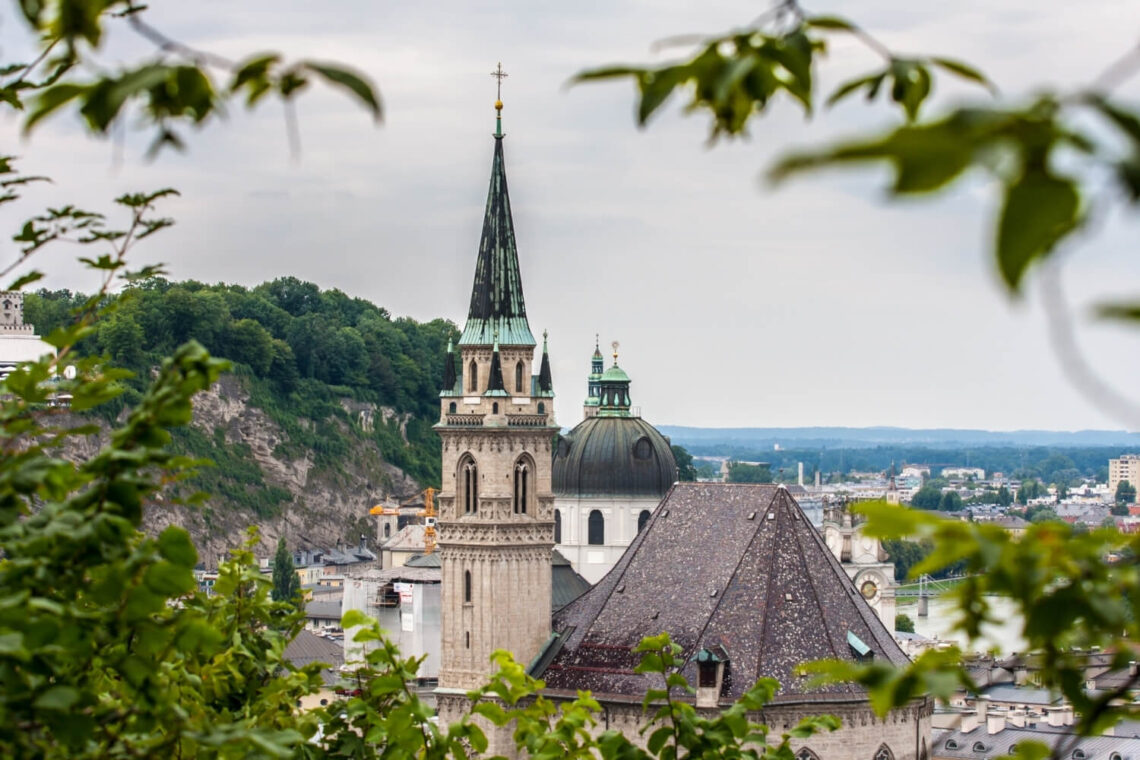 There you have it, your full one-day itinerary for Salzburg. We hope this guide can help you to make the most of your trip to the beautiful city of Salzburg. Have you been to Salzburg before? What did you think of it? Let us know in the comments below.
If you know anyone who is visiting Salzburg, make sure you share this guide with them so that they can maximise their experience getting around in this awesome city.
If you enjoyed reading this, you can check out the rest of our Austria content here to get planning the rest of your trip. Make sure you catch up with us on social media to see where we are in the world and tag us in your photos so we can share them with our community of adventurers.
Now Read:
This article may contain affiliate links that provide us with a small income. For more information read our Affiliate page.
---
Pin this image to your Austria Pinterest board for later!