As children, we both loved exploring the great outdoors, regularly going on camping trips with our parents and both completing up to the Silver Duke of Edinburgh awards. This passion has stuck around ever since and we struggle to think of anything better than a bold camping trip into the unknown, with unlimited adventure awaiting.
From our years of camping, we have been able to develop two different types of camping, based on the mode of transport taken. For public transport of walking holidays, we will take only what we can fit on our backs, however, for camping road trips we are able to bring along certain home comforts and luxuries. We call this Cheap Glamping, combining the low budget of camping with the comfort of glamping.
Here is the general list of equipment we load into the car for our camping road trips, and I recommend you do the same. You won't regret it!
Download your FREE Glamping Packing List right here, including everything you need for a comfortable sleep and some Michelin star meals on the road. PLUS some extra tips for your next adventure!
Pin this image to your camping Pinterest board for later!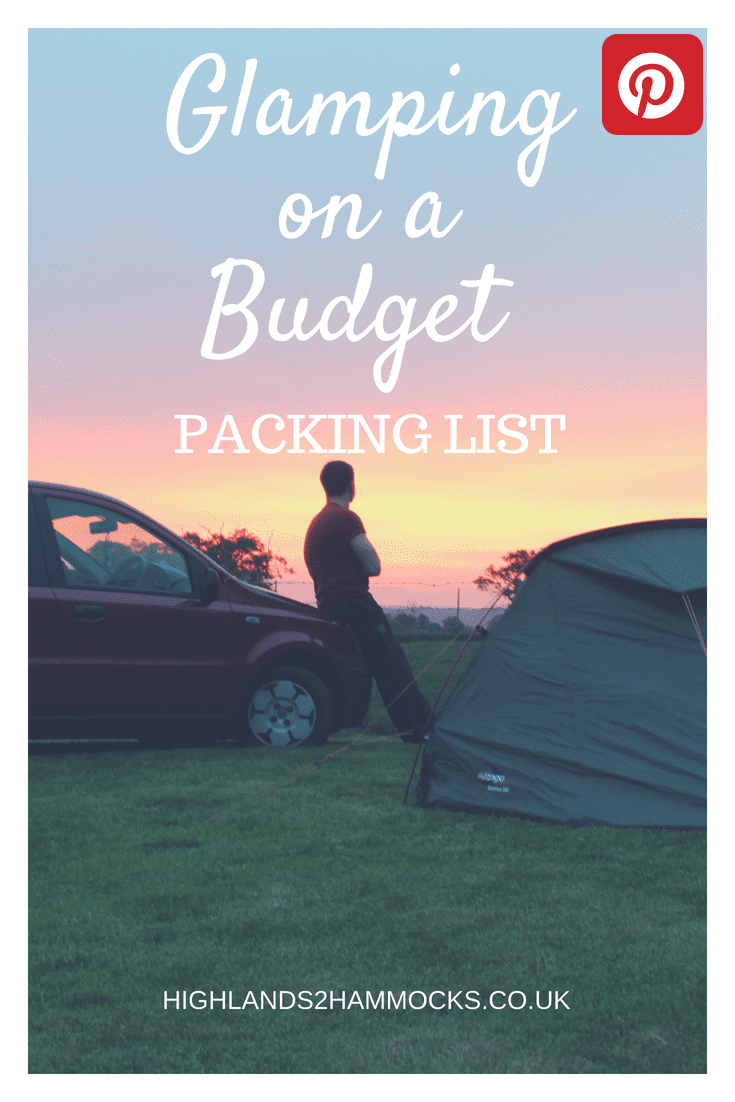 Glamping on a Budget – Complete Packing List
General Living Equipment
As I said before, Cheap Glamping is the perfect combination of comfort and budget, allowing you to explore new places while maintaining a better level of comfort. It does not have to be completely void of comfort and luxury and it is perfectly possible to create your own DIY Glamping Experience wherever you want.
Majority of this is due to the equipment used for sleeping and resting, such as that below.
Double airbed
Electric air pump with 12v supply (and manual foot pump as backup)
3-man tent and spare pegs
Duvet x 2 (One for the bottom, between airbed and you, and one for the top)
Pillow
Foldable Chairs
Tarpaulin (for a groundsheet or DIY rain cover)
Hot water bottle
Picnic blanket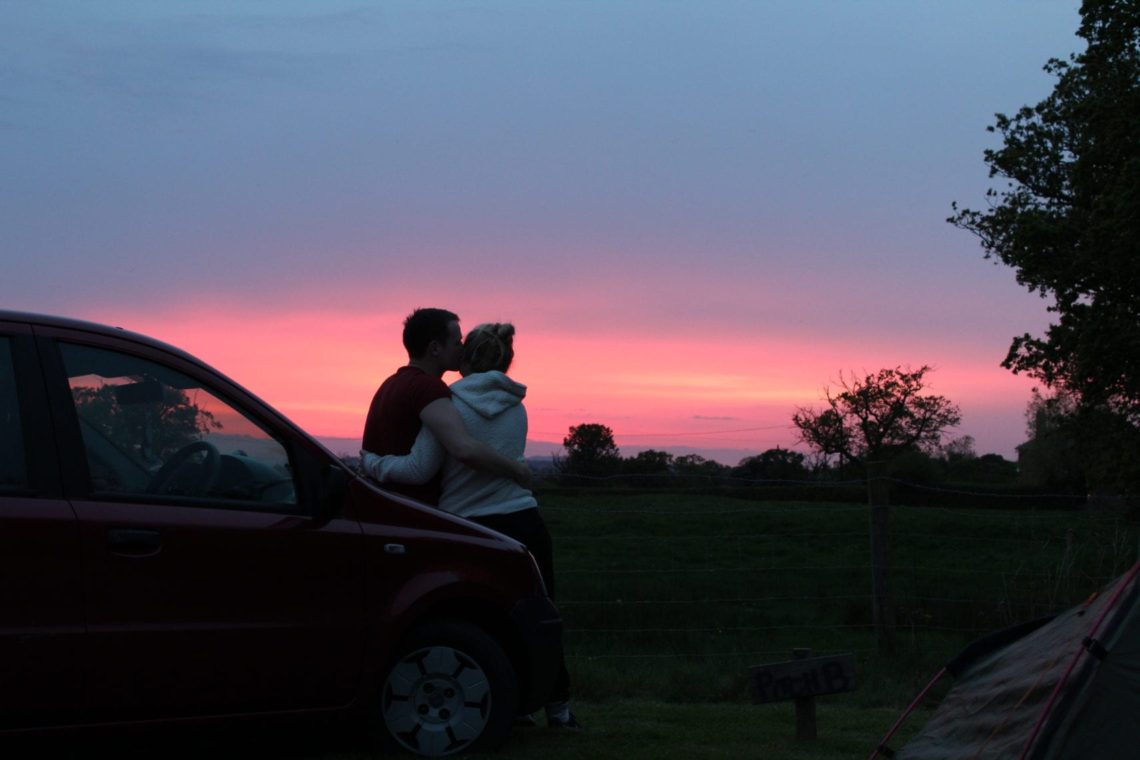 Cooking Equipment
Cooking delicious meals on the go, when all you have is what you carry on your back can be very difficult. That is why for our Cheap Glamping we like to pack a few extras to make it not only easy, but enjoyable.
Gas cooker (One ring or two)
Gas bottles
Electric coolbox with 12v supply
Cutlery (Two of each)
Sharp knife
Spatula
Plates
Cups
Chopping board
Sponge
Dish towel
Washing up liquid
Read our full guide to cooking while you are camping, including all of our favourite recipes and cooking hacks. Over the past 2 years, we have spent more time in camper vans and tents than under a solid roof, so we definitely know what we are talking about!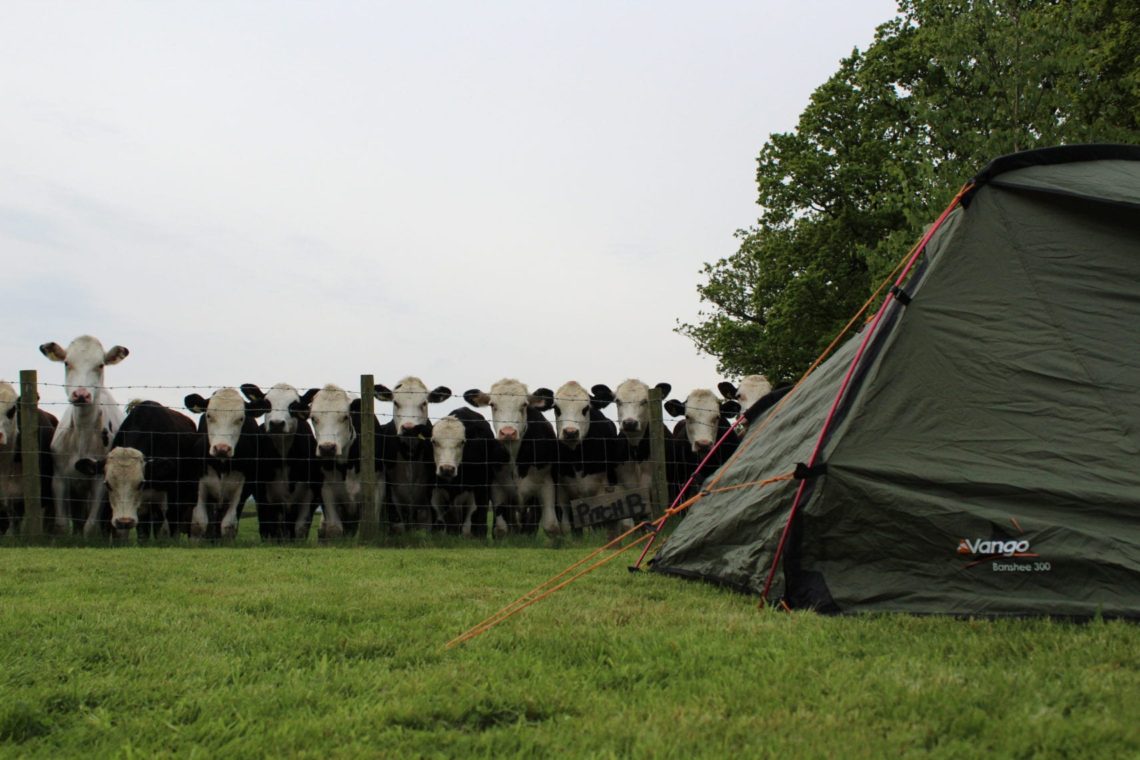 Toiletries
This is an area that will change for everybody depending on preference, however here is a general list of basics that cannot be forgotten.
Toilet paper (!!!)
Bar of soap
Toothbrush and toothpaste
Suncream
Insect repellent
Micro fibre towel
Clothing
Again this will change based on preference as well as location. For somewhere like the middle of Britain, where the weather is famously unpredictable and temperamental, we always hope for the best and pack for the worst.
When it comes to camping, layers are the best way to pack. Pack multiple, thin layers that can be reworn, and an underlayer that is changed daily. This means you can adjust the number of layers based on the weather, and won't be caught out if a heat wave hits.
Here are our general packing items.
Rule of four for underlayers (Wear one, wash one, dry one and a spare)
Thick and thin socks (again rule of four)
Layer clothing such as under armour, jumper, micro fleece
Waterproof jacket
Hat and gloves
Walking boots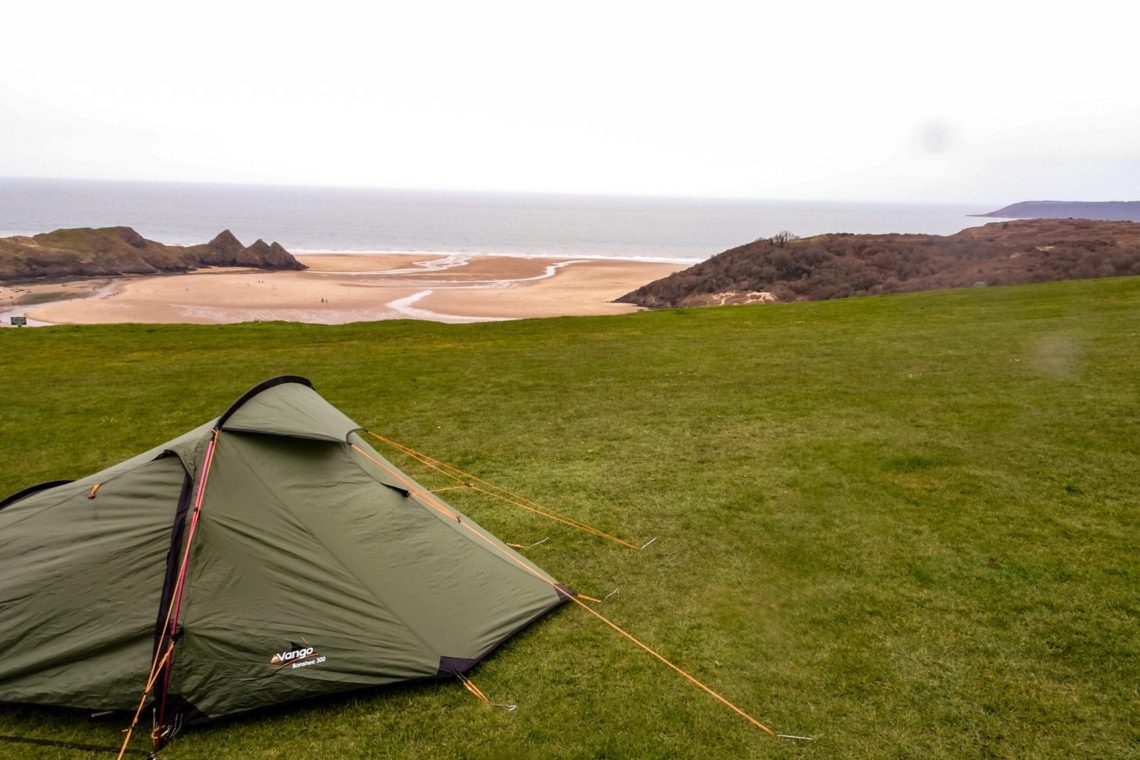 Personal Items
These are all the other general items that make the trip more comfortable and enjoyable. If you have any other items you can't live without, drop us a comment!
Head torch and charger
First aid kit (these can be packed yourself or purchased from mountaineering shops)
Sunglasses
Headphones
Map and compass
Insect net
Water bottle
Duct tape
Rope
Phone and charger
Laptop and charger
Battery pack and charger
Drone, spare battery and charger
Camera, spare battery and charger
Speakers and charger
Kindle and charger
There are a lot of electronics and chargers included in this list, however if you're smart with your choice of gadget they can be all the same charger.
So that is the list of our camping items for Cheap Glamping, and it will be used by us for our Ireland and North Coast 500 road trips. You can read more of our packing blogs here to see what we pack for backpack holidays in all weather conditions, as well as what our number one bag choice is for hand-luggage holidays.
Download your FREE Glamping Packing List right here, including everything you need for a comfortable sleep and some Michelin star meals on the road. PLUS some extra tips for your next adventure!
Catch up with us on social media to see what we are currently up to, and follow our blog so you never miss one of our posts! We would also love for you to say hi in the comments and tell us where you like to camp, so we know where to check out.
Read Now:
This article may contain affiliate links that provide us with a small income. For more information read our Affiliate page.
---
Pin it for later!