In the northeastern part of Scotland, there is a lesser-known, or we should say an underrated county – Moray. Despite being a quieter part of Scotland to visit, it is worth every effort to explore.
From incredible walks to beautiful beaches, unexplored and off-the-beaten-track, Moray has an essence of everything for every type of traveller. Planning a trip to Moray is indeed one of the best things to do on your trip to Scotland.
The region of Moray is also known as the home to half of Scotland's whisky distilleries. Hence, it is also renowned as a whisky country.
However, that's not all! There are more amazing things to do and enjoy in Moray. In this guide we share the best things to do in Moray, Scotland.
No time to read now? No problem, save a pin to your Pinterest board for later!
The region of Moray is also known as the home to half of Scotland's whisky distilleries. Hence, it is also renowned as a whisky country.
However, that's not all! There are more amazing things to do and enjoy in Moray. In this guide we share the best things to do in Moray, Scotland.
When Should I visit Moray?

What can I expect when I visit Moray

Best things to do in Moray

Preparing for your trip to the NE250.
When Should I Visit Moray?
Moray is a coastal village that encompasses parts of Banffshire, Morayshire, and Aberdeenshire. The weather in Scotland is relatively mild, far from tropical but can still experience some pretty decent weather during the summer months.
Due to being a coastal region, the best time to visit Moray is during the summer season. The season begins in the month of June and ends in August. 
This is the time when you can beat the chilly weather and can expect the temperature to be high and the sky to be clear. But if you want to avoid the peak season, you can also visit the place in the months from April to October where you will still experience some nice weather with less tourists.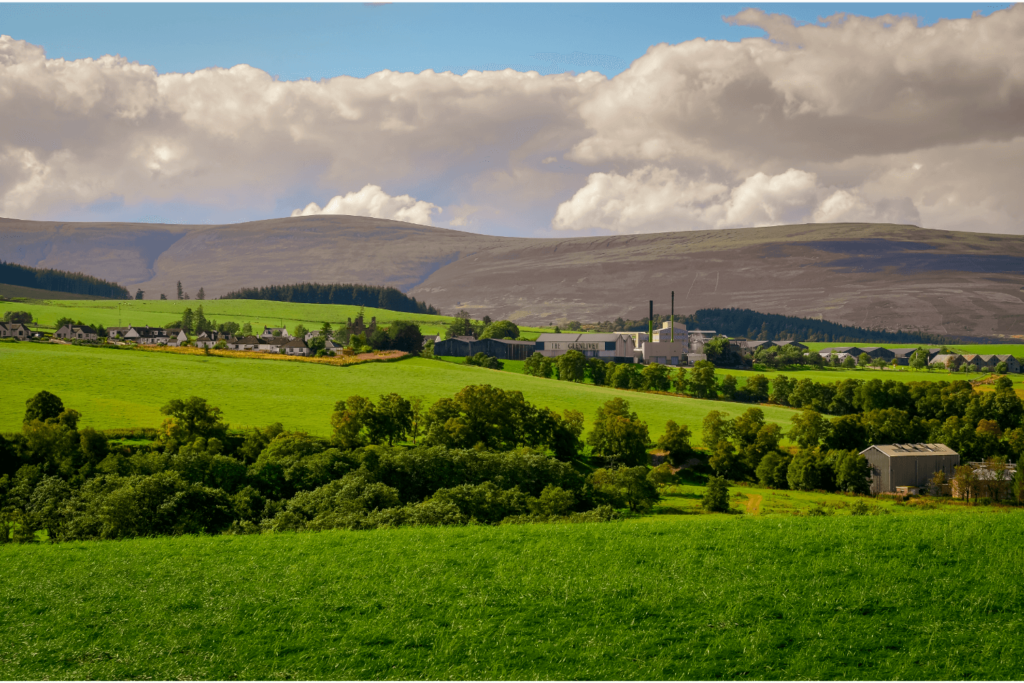 What Can I Expect When I Visit Moray?
Moray is one of those places that you must include on your Scotland itinerary. You can expect to see some of the most serene beaches in Scotland as well as a number of historical castles.
Tourism in Moray isn't just all about the beaches. There is much more to enjoy and explore in the region. Dolphin spotting is one of the amazing things to do in Moray.
The region is renound for seeing rich marine wildlife, it is indeed one of the experiences that you would certainly want to relish on your trip here. Not only this,  Culbin Forest makes Moray an ideal ecosystem for all types of wildlife.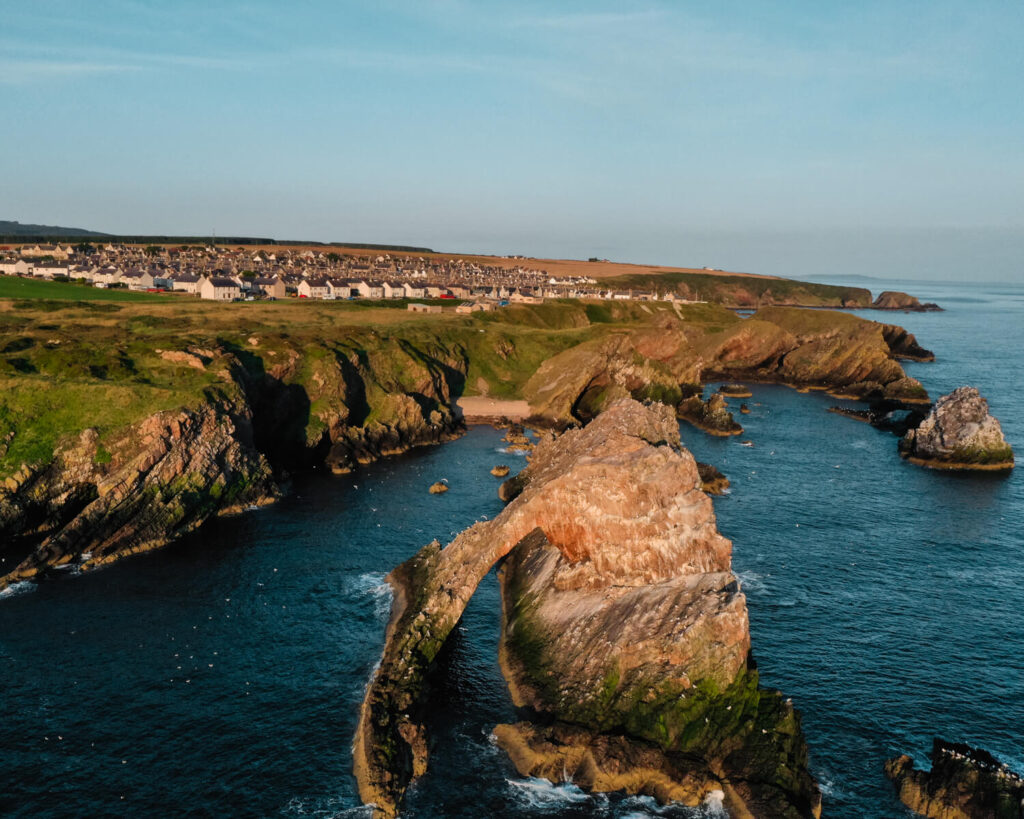 Best Things to Do in Moray
Walk The Moray Coast Trail
The Moray Coast is one of the most beautiful routes to walk in Scotland. It is a straightforward walk that includes track roads, coastal paths, and a combination of beaches.
It starts from Forres and goes through east to Cullen. The total distance of the trail is around 72 km which is 45 miles in approx. Since it's quite a long trail, it is nearly impossible to complete it in a day.
It is recommended to cover it in 2-4 days considering your fitness level. There are plenty of towns where you could stop for food and other amenities. Where accommodation is concerned, there are plenty of options in the form of campsites, hostels, and B&Bs en route Moray Coast Trail.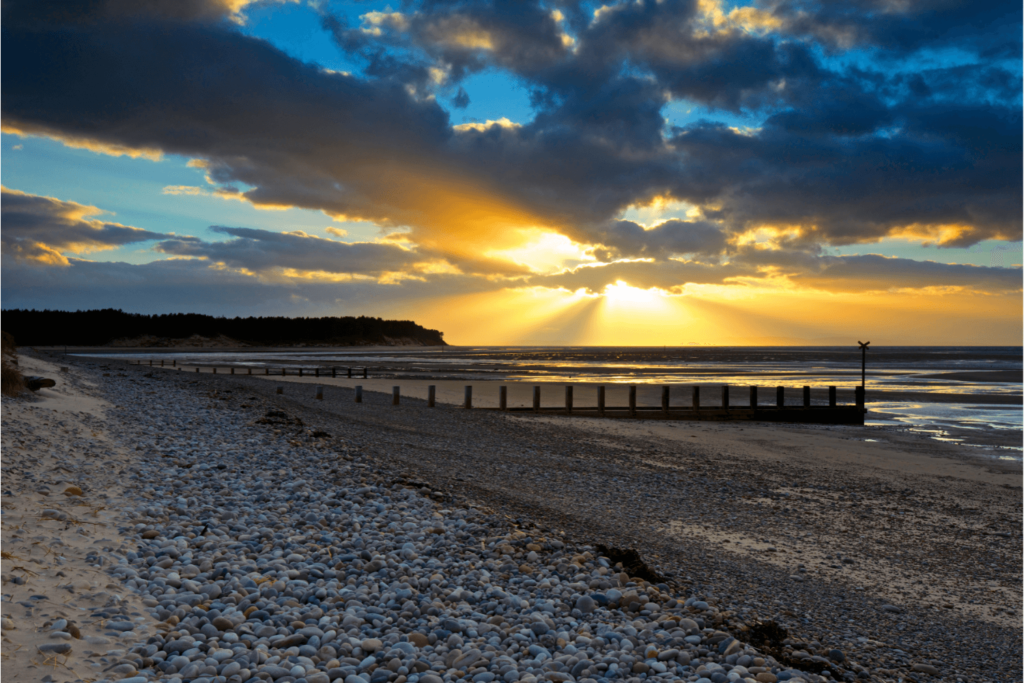 Explore Elgin
Elgin is a town located on the south coast region of Moray. There are a number of things to do in this part of Moray. From astonishing scenery to local distilleries such as Gordon & MacPhail, Glen Moray, and Glen Elgin.
The beautiful town of Elgin also has a rich history which is what you should look to explore here.
The past and the present of Elgin are well blended in its historic streets. You can get to witness the stories and the history of the town in every corner of Elgin.
But the best place for that is the long-gone castle of Elgin. However, the castle was dismantled in 1308 just after the death of William Wallace. The town also has Britain's oldest museum, known as Elgin Museum which dates back to the 19th century.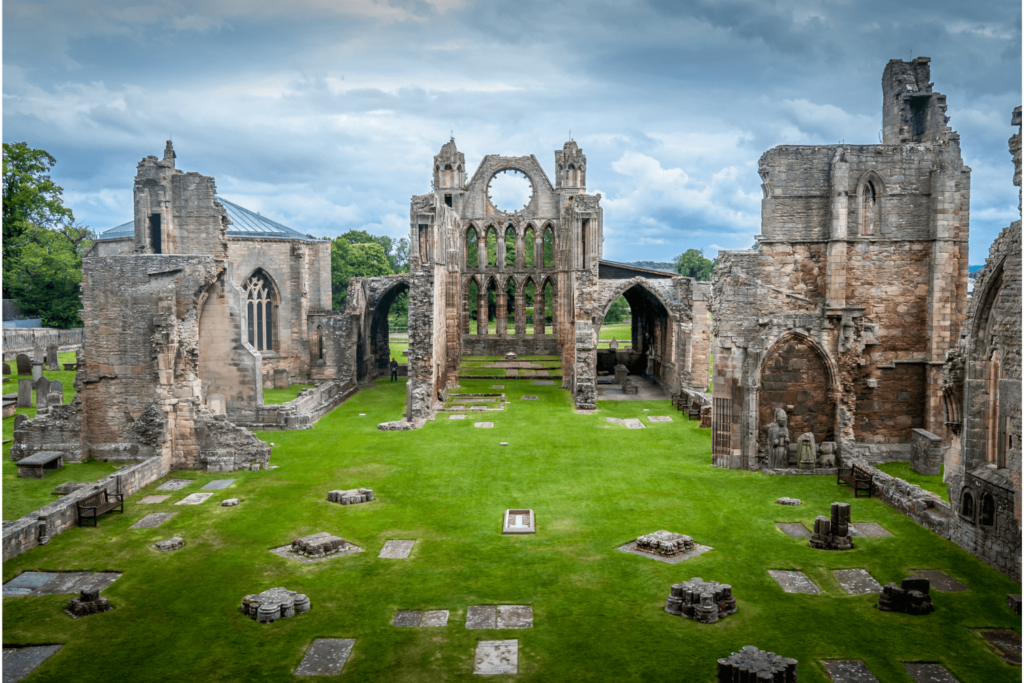 Craigievar Castle
Craigievar Castle quickly became one of our favourite castles on our NE250 itinerary. The gorgeous pink colour is said to have been the inspiration for Cinderella's castle and we can see why! Craigievar Castle is one of the most loved and well kept castles in Scotland and the exterior remains pretty much unchanged since it was built in 1626.
The castle is open to visitors on a first come first serve basis at the moment. We would recommend arriving early to avoid disappointment as when we visited, there was a 2 hour wait to enter inside the castle. There is also a kiosk and toilet facilities
The property is owned by the National Trust for Scotland, therefore if you are a member you will have free entry and parking. There is a small car park and overflow parking, costing £3.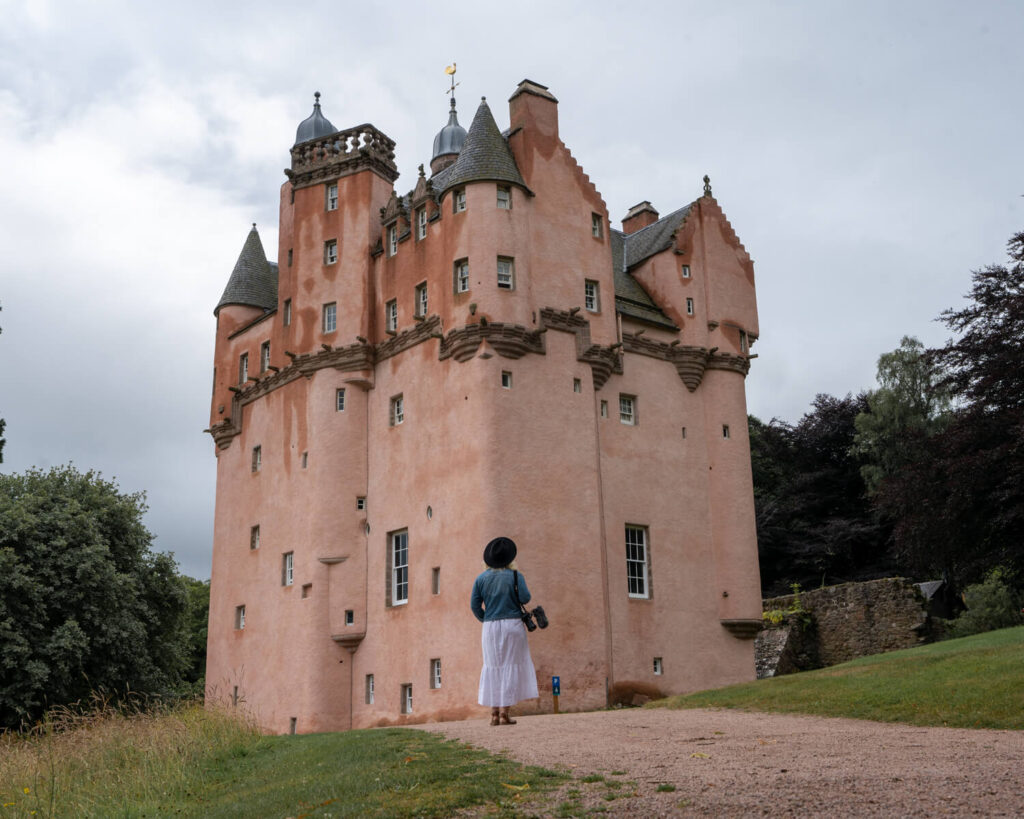 See the Wildlife
The town of Moray is not only known as the home of some of the best beaches on the North East 250 road trip, but it is also home to rich wildlife and a wide variety of habitats. There is plenty of wildlife to explore and see in the region, with dolphin spotting being a popular thing to do here.  For dolphin spotting, there is WDC Scottish Dolphin Centre which is situated near the River Spey.
Along with that, some other species that you can expect to see here in this region are curious seals, elusive pine martens, harbour seals, harbour porpoises, otters, ospreys, and more. Newburgh Seal Beach is a fantastic place to see seals in Moray.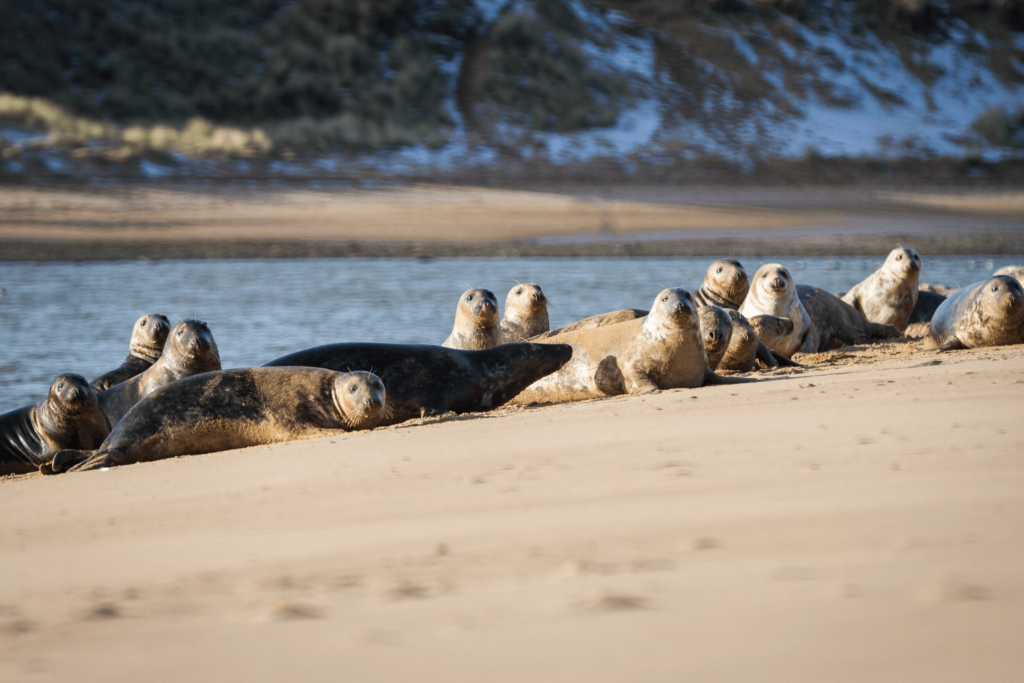 Bow Fiddle Rock
Bow Fiddle Rock is a unique rock feature just off the coast of Portknockie. It is named the Bow Fiddle Rock as it looks like a bow. This natural formation was created by the pressure of the waves coming in from the North Sea. 
It is a great spot for a photo. especially at sunrise. You can either view if from the top or walk down to the beach.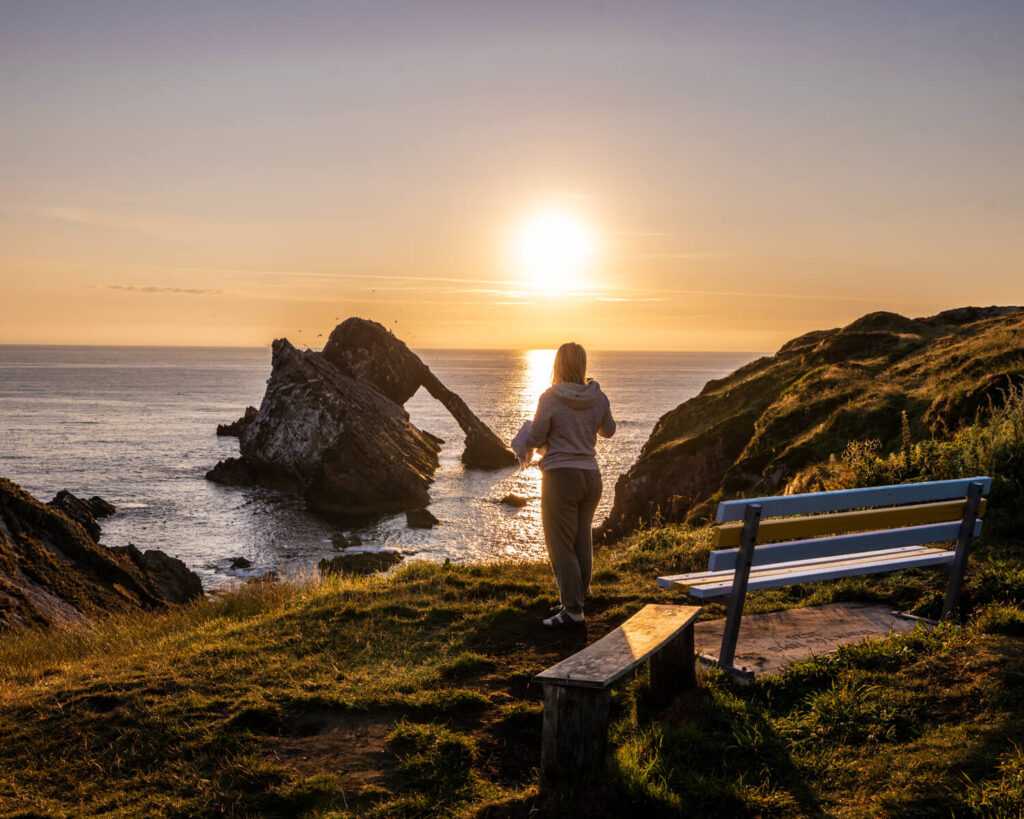 Visit Knockando Woolmill
Explore deeper into the history of Moray and visit Knockando Woolmill. The mill dates back to the 18th century, and hence, a historic place in the region.
The best thing about this place is that it is still operational. The Knockando Woolmill is known to create its own tartan which was designed by John B Gillespie in 2010. You can take part in a self-guided tour at the mill that will give you a glimpse into the rich history of Moray.
Witness The Majestic Beauty of Ballindalloch Castle
It's no doubt that Ballindalloch Castle is an architectural marvel from a bygone era. This is one of those places in Moray where you can plan an entire day out with your friends and family.
Well, this tourist attraction is not just a castle but consists of walking paths, a distillery, a tearoom, and an outdoor play area for children. The castle was built in 1542, thus, this is another place where you can explore the rich history of Moray.
You can either adore the mighty grandeur of the castle or can choose to go on a stroll along the walking paths and relish the floral display beautifully presented in the walled garden.
Visit the tearoom for a short break and enjoy their sandwiches, homemade soups, and more. Not only this, if you are a whisky connoisseur, take a tour of Ballindalloch Distillery.
Go On a Mountain Biking Adventure
As we mentioned above, tourism in Moray has a mix of everything. So, for those adventure seekers, there is mountain biking to explore some of the gorgeous areas of Moray Speyside.
The routes are great tracks, especially for beginners. There are a number of trails in the region to be a part of. Thus, we recommend you do a little research before choosing the right trail for you considering your level of expertise in mountain biking.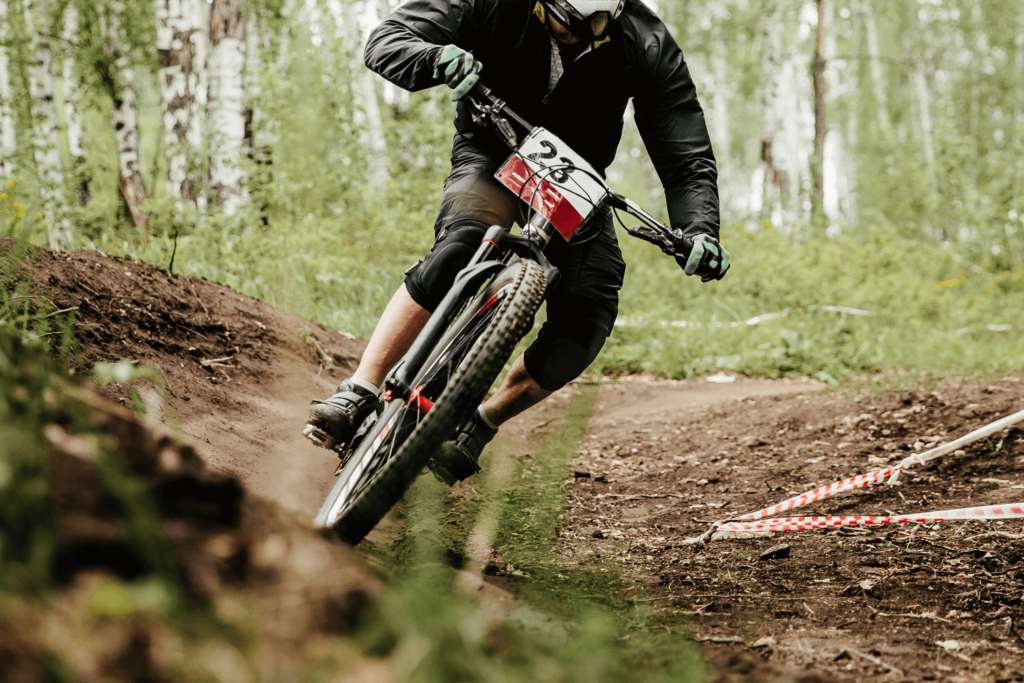 Visit Moray Motor Museum
It doesn't matter whether you are a fan of automobiles and motors or not, this place is a must-visit for all types of tourists. The museum is known to house a great collection of cars from vintage to veteran to classic.
Not only this, the museum also houses an amazing collection of motorbikes. Along with that, there are also auto memorabilia and model cars to make the museum tour even more interesting.
The museum isn't that big, but the cars on display are very interesting and have been restored over time. Now, if you are an automobile buff, then you can also learn about the cars on display as they have also displayed information about every car.
The highlights of the display are Daimler Tourer, 1929 Bentley, Jaguar SS 100, Jensen 541R, and Rolls Royce Phantom I.
Glenfarclas Distillery
Glenfarclas Distillery is a family owned distillery and has been in the family since 1836. The offer friendly tours around the distillery with a tasting session at the end. The tour is free and very interesting learning about the process of how the whisky is made.
Now it's time to fight over who will be the designated driver!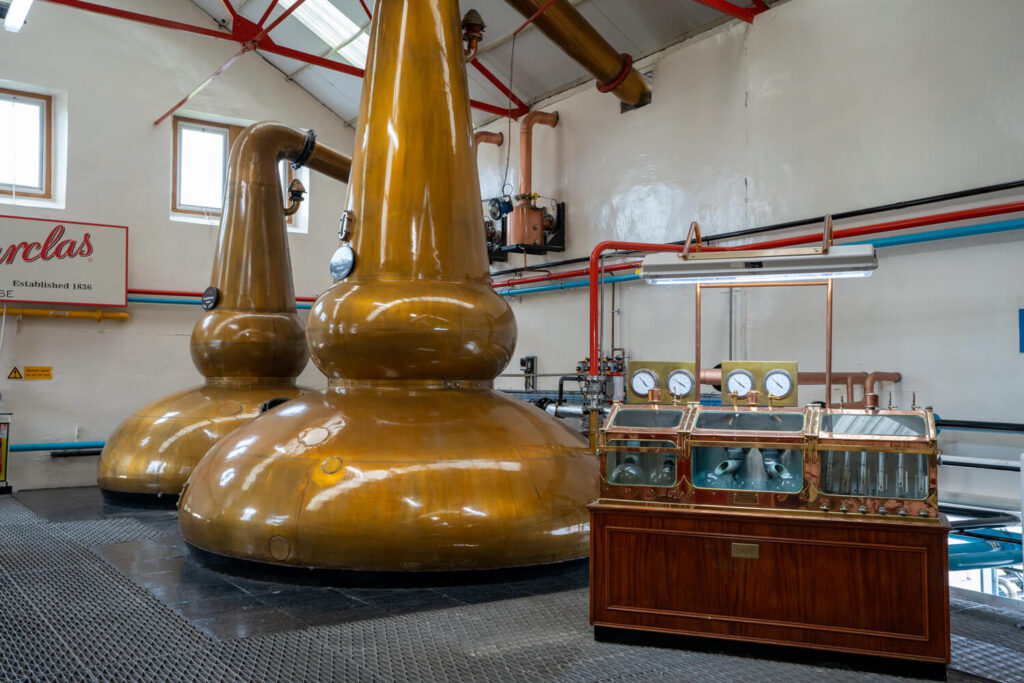 Try Your Hands at New Wave Surf School
How about learning to surf in the Scottish waters whilst on your trip to Moray?
Located in Lossiemouth, New Wave Surf School gives surfing classes to those from the age of 6 to 106. It doesn't matter if you have never been into the water with a surfboard, the professionals are there to help you learn.
If you are on a family vacation, they have got you covered with a parent and child club which operates surfing lessons twice a week. What a great bonding activity for your family.
All of the equipment that you need will be available at New Wave Surf School.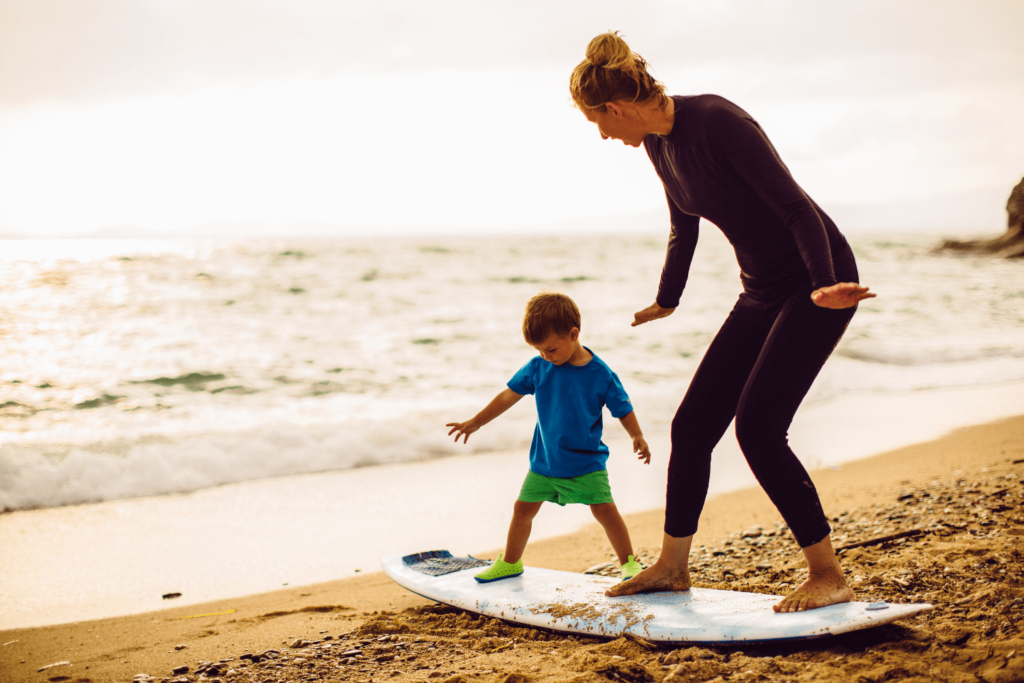 Enjoy Some Time at Findhorn Beach
Get ready to enjoy an amazing time at one of the best beaches in the Moray region, Findhorn Beach. This beach offers you a very relaxing day looking over the beautiful azure water.
This is one of the places in Scotland where you can catch the sight of dolphins leaping out of the water.
Findhorn Beach is a great place to go wild swimming on the NE250 as the water is so clear.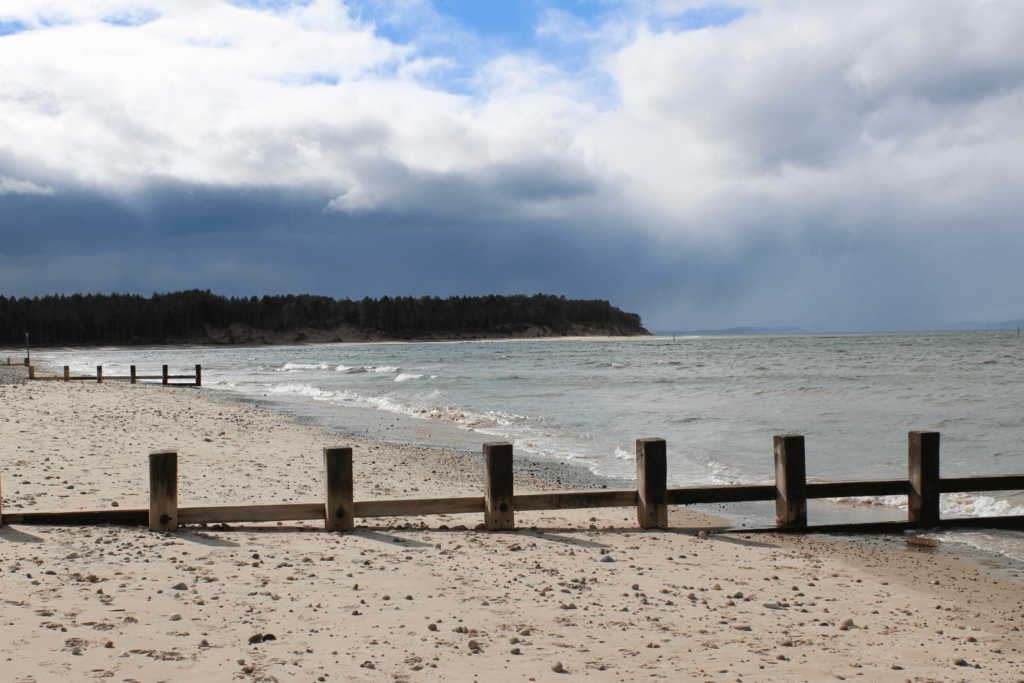 Indulge in Recreational Activities at Craggan Outdoors
In the Scottish Highlands, Craggan Outdoors is one of the best recreational places to visit in the region of Moray. They offer a wide range of outdoor activities including archery, clay pigeon shooting, climbing, high ropes, gorge walking, art and creativity, pony trekking, and more.
The place is ideal for all types of travellers whether solo, in a group, or with friends and family. Many activities are operated on a pre-arranged basis. The centre is also known to have a club house cafe where you can refuel yourself with some good food after all the activities.
Cullen Beach
If there is one place you cannot miss visiting on this NE250 itinerary, it's Cullen. This little town was the highlight of our whole trip. We would even go as far to say it's become one of our favourite places in Scotland!
This beautiful seaside fishing village is situated on the Moray Firth and is surrounded by the Cullen viaduct which adds to the incredible scenery. Cullen beach is one of the most beautiful we have seen as well so we can't recommend enough that you visit.
The beach itself is a wide expanse of golden, soft sand sheltered by the surrounding cliffs. There is free car parking underneath the viaduct and toilet facilities beside the golf clubhouse.
Make sure you look out for dolphins too as you might be lucky to spot some.
If you are in a campervan, you can park up down at the harbour and hopefully you will be blessed with a beautiful sunset.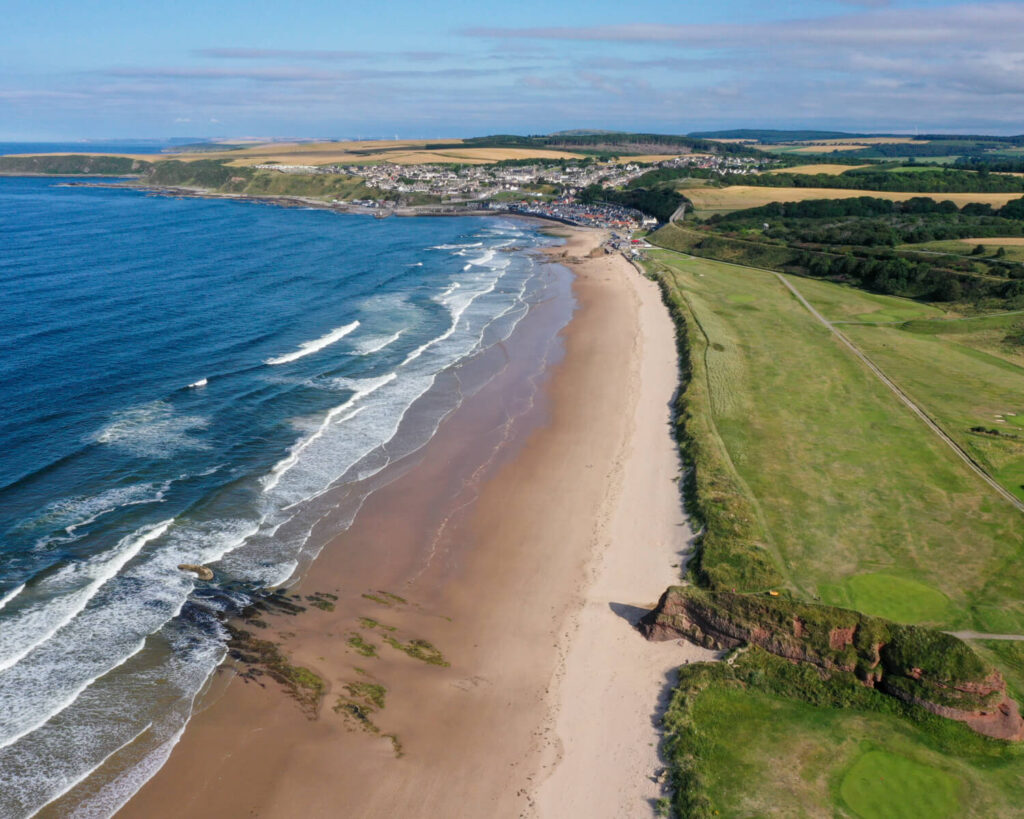 As well as distilleries, Moray also offers some great food.
There are plenty of great places to eat out in the region. You can also visit the Walkers Shortbread Factory Shop to try their wide range of shortbreads.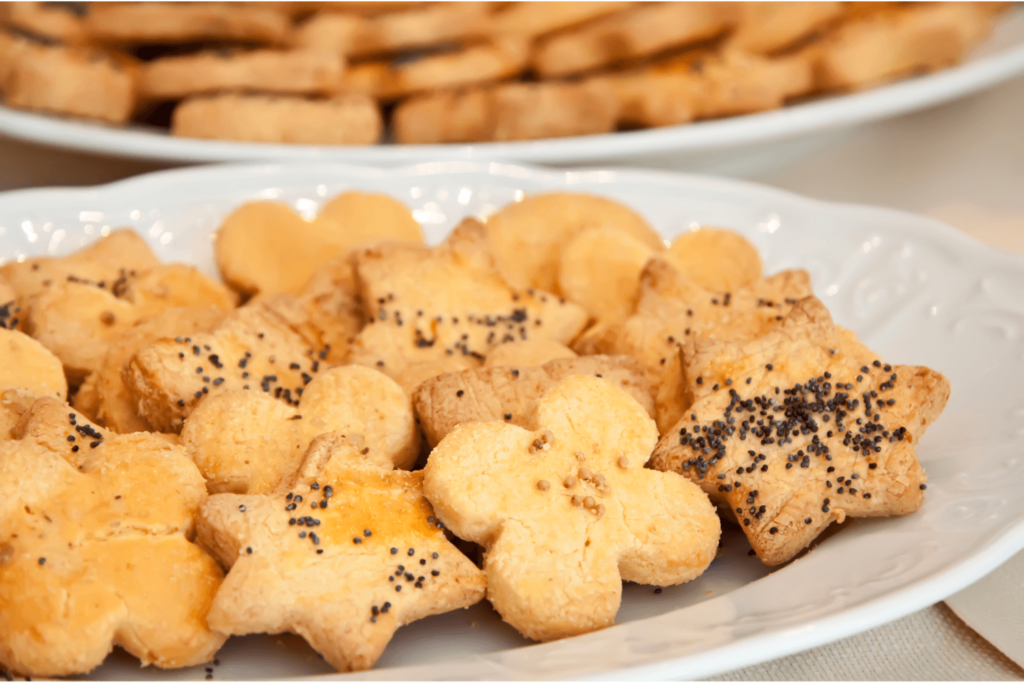 Before You Leave on the North East 250
Before you head off on your trip around the NE250, there are certain things you will need to get organised to ensure a smooth trip. These include how to get around the route, including being aware of single track roads, etc., what to pack for Scotland, where to stay along the route and what travel insurance to book.
How Do I Get Around the NE250?
Given the reasonably remote location of the NE250 and the majority of the sights along the route, the best way to get around this road trip is by driving. There are of course other methods that are still popular, such as cycling and hiking, however, if you have a short amount of time on the route, neither of these are very suitable.
As for public transport, this isn't completely impossible, it is just a lot more difficult.
If you are looking to rent a cosy, reliable, and luxurious campervan for your trip along the NC500, we highly recommend hiring through Spaceship Rentals. 
Browse the full range of vehicles on offer at Spaceship Rentals over here.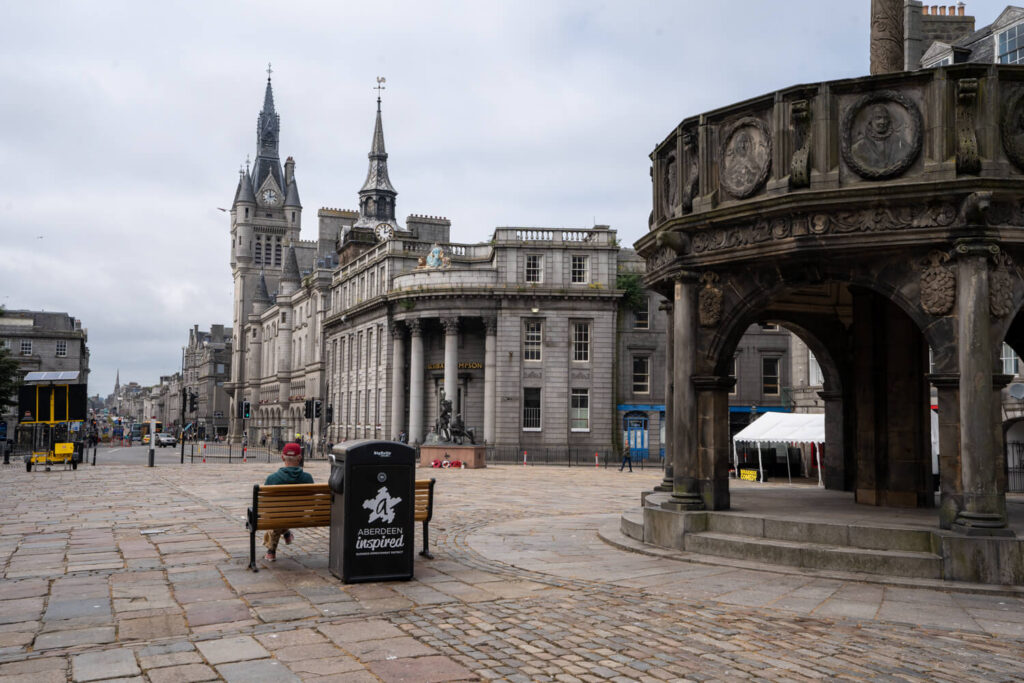 What Should I Pack for the NE250?
When it comes to packing for a trip along the NE250 there is one item of clothing that you are going to need all year round: a waterproof. It rains in Scotland on average 250 days a year, meaning that during your 7-day NE250 road trip you will probably experience at least a drizzle of rain. Due to this, the number one item on any Scotland packing list is a good waterproof jacket.
As for the rest of the year, the temperature in Scotland and the central heartlands is reasonably mild for most of the year. During the winter months, you will most likely experience snow, however, temperatures usually sit around freezing, so it is not too cold. For your reference, the average temperatures in Scotland are listed below during each season.
Spring (March, April, May) – 5-10 degrees C
Summer (June, July, August) – 15 degrees C
Autumn (September, October, November) – 5-10 degrees C
Winter (December, January, February) – 0-5 degrees C
As you can see, the weather never really gets above the teens, with anything over 25 degrees C considered a heatwave. The best way to pack for your trip to the highlands is with layers that can be added and removed as you need them. You will definitely need a hat and gloves during the colder months and will most likely need sunscreen to protect you on the long days in the open.
For our full list of items that we pack no matter where we go in the world, check out our full packing guides over here.
Given the beautiful sights and scenery that you are no doubt going to see around Scotland, we highly recommend packing a good camera for your trip. If you want to read more about the cameras we use and why we love them, check out the link below.
You can read what else we keep in our camera bag over here.
Where Should I Stay in Aberdeen?
Luxury – Residence Inn by Marriott Aberdeen is a luxury hotel in the city of Aberdeen. It is within 20 minutes walk of the beach front and has free wifi, a gym and laundry facilities on site. The best things about this hotel might just be that it was rated highly for the comfort of the beds!
Book your stay at Residence Inn by Marriott Aberdeen here.
Mid-range – The Jurys Inn Aberdeen is located a stones throw away from the city centre shops, bars and restaurants. All rooms have air conditioning, a TV, hairdryer and most importantly, a comfortable bed.
Book your stay at the Jurys Inn Aberdeen here.
Budget – The Station Hotel sits opposite the train station in Aberdeen and is a fantastic budget option for your trip to the city. Each room is equipped with a TV and tea/coffee making facilities as well as having it's own private bathroom.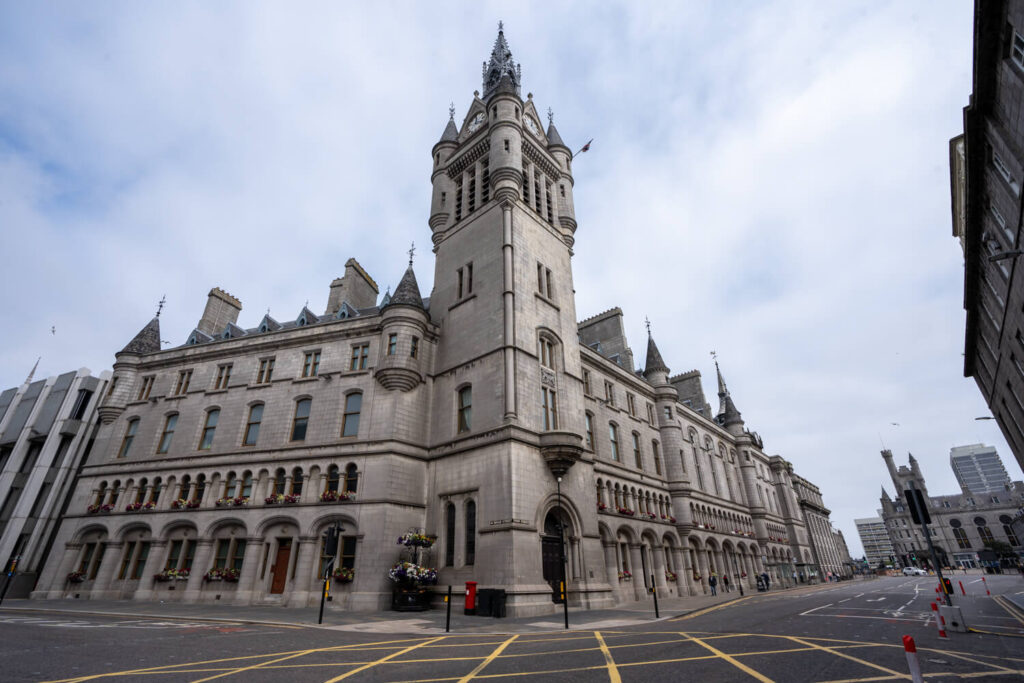 What is the Best Travel Insurance?
No matter what type of adventure you are heading on, whether it is a mountain adventure or a relaxing beach destination, one thing we all need to be aware of is that accidents can happen. The last thing you want is for an unexpected medical emergency to ruin your trip of a lifetime. Luckily, that is what travel insurance is for.
Whenever we travel abroad, we get covered with World Nomad's Travel Insurance, a reliable, friendly and extremely affordable method of covering yourself on any adventure. With years of experience working for backpackers around the globe, the service they provide is perfect for whatever type of trip you have planned.
Get covered for your next trip and get a quote from World Nomad's right here.
So there you have it, all of the best things to do in Moray, including castles, wildlife, and beaches. If you have visited the Moray recently, let us know what you thought of the sights listed above, or if you have any suggestions let us know in the comments below.
As always, sharing is caring so make sure to share this photo guide with your family and friends and inspire them to head off on their own North Coast 500 adventure. If you are planning the trip for yourself, make sure you have a look at the rest of our Scotland content for more inspiration to our beautiful home country.
When you set off on your own adventure, be sure to tag us in your photos on Instagram and we will share them with the rest of our community. In the meantime, why not follow us over there to see what we are currently up to and keep up with us on our Instagram Stories.
Now Read:
This article may contain affiliate links that provide us with a small income. For more information read our Affiliate page.
Pin this image to your Scotland Pinterest board for later