If you're on the hunt for a new backpack and don't know where to begin, let me introduce you to the ultimate all-rounder backpack, the PRVKE 41L from WANDRD, complete with the camera cube.
WANDRD is a brand that caters to travelers, photographers, and adventurers alike, offering versatile and functional backpacks, accessories, and travel gear to elevate your journey. With a focus on creating high-quality, durable, and stylish products, WANDRD has garnered a loyal following of outdoor enthusiasts and photographers who appreciate the brand's innovative designs and attention to detail.
In this post, I'll be providing an in-depth review of the WANDRD PRVKE 41L Backpack, discussing its features, pros, and cons, and revealing why it's become my go-to backpack for various occasions.
No time to read now? No problem, save a pin to your Pinterest board for later!
Wandrd PRVKE Backpack Review
Below is a summary of what's discussed in this article.
Why did I choose the WANDRD PRVKE 41L Backpack?
Overview of the WANDRD PRVKE 41L Backpack
Sections of the PRVKE 41L Backpack
Accessories
Colors
Size
Sustainability
Pros
Cons
Is the PRVKE 41L Backpack for me?
Conclusion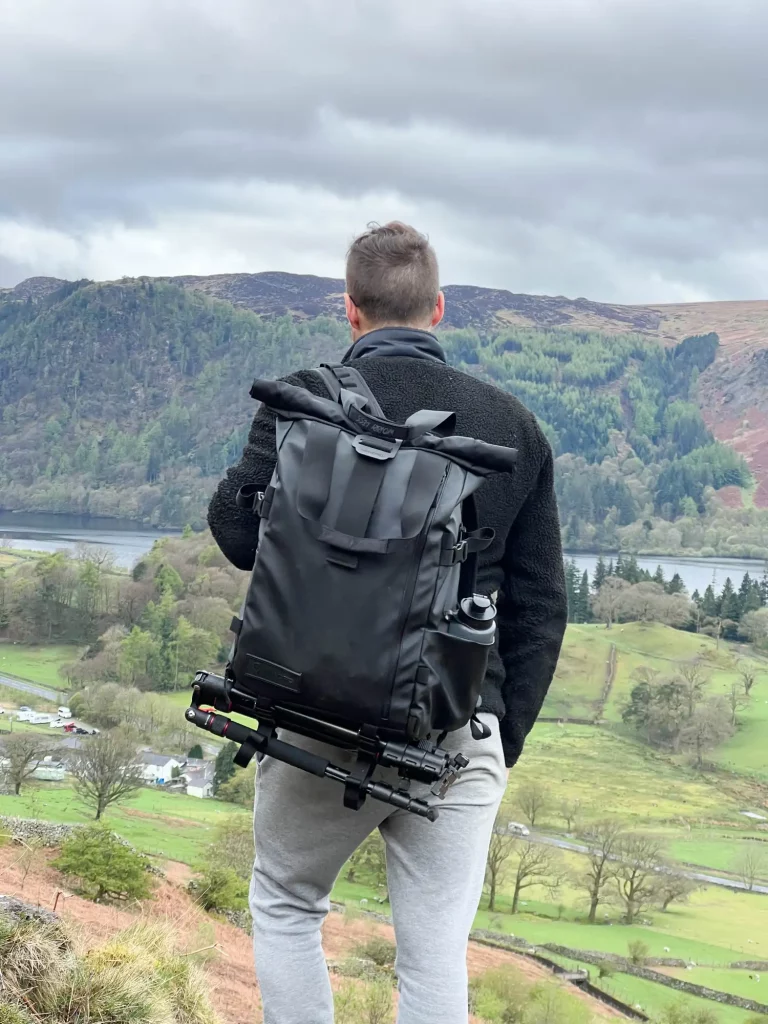 Why did I choose the WANDRD PRVKE 41L Backpack?
I've tried numerous backpacks over the years, but none seemed to meet all my requirements until I discovered the PRVKE 41L from WANDRD. So, what was I looking for in a backpack, and has it met my expectations?
Comfort – It's crucial to have a comfortable backpack when you're on your feet for long hours. The straps must also be able to provide support for the bag without digging into your shoulders with the heavy equipment that you will be carrying. 
Aesthetics – As a content creator who's frequently taking photos, I needed a bag that looked stylish.
Size and expandability – I wanted a backpack that could be used as carry-on when traveling and as a daypack when exploring a destination.
Water bottle holder – Quick and easy access for staying hydrated.
Access pocket – No one wants to rummage around trying to find something at the bottom of a bag.
Weather resistance – I often visit countries with unpredictable weather and need a bag that can handle all weather conditions. 
Pockets – I need ample storage for all my gadgets and accessories (chargers, battery packs, etc.).
Neutral in colour – The backpack should complement various outfits on the go.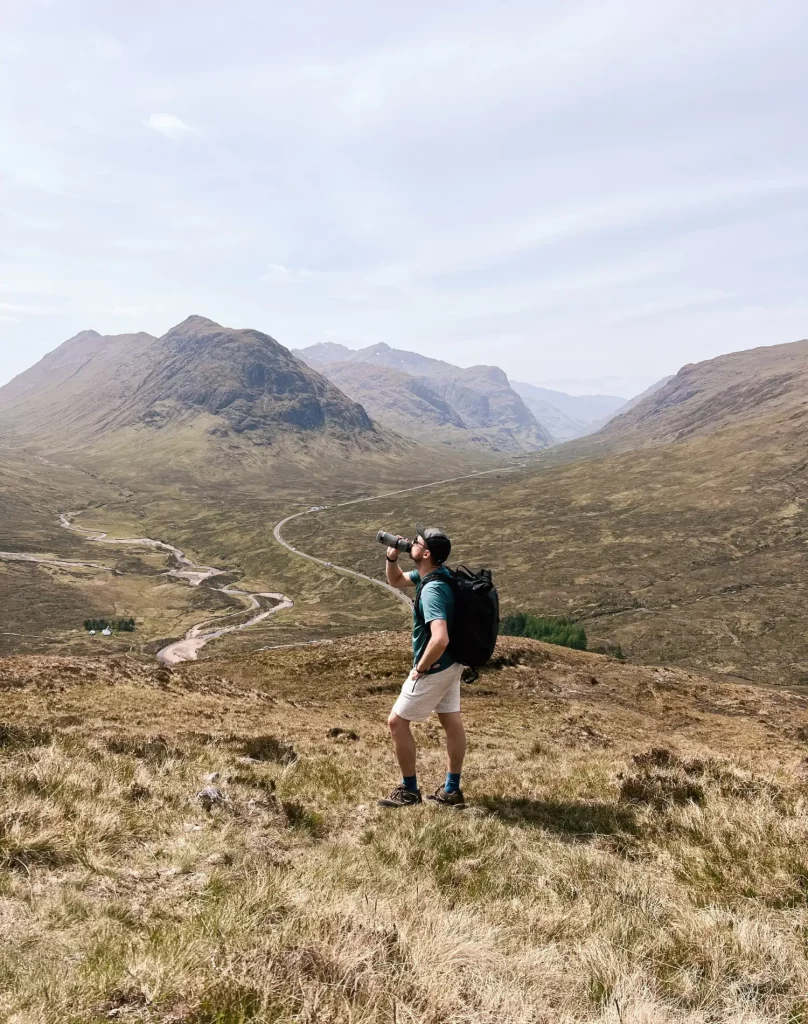 Overview of the WANDRD PRVKE 41L Backpack
The PRVKE 41L Backpack from WANDRD is a versatile bag designed to adapt to your daily needs and weekend adventures, functioning as both a daypack and a carry-on for travel. With a storage capacity of 41 litres, this backpack is spacious enough to accommodate your belongings for a weekend getaway, while still being sleek and stylish for everyday use.
Constructed with durable, weather-resistant materials and featuring a roll-top design, the PRVKE 41L Backpack ensures your gear stays protected from the elements. Its robust and innovative design has earned it a loyal following among photographers and travelers alike.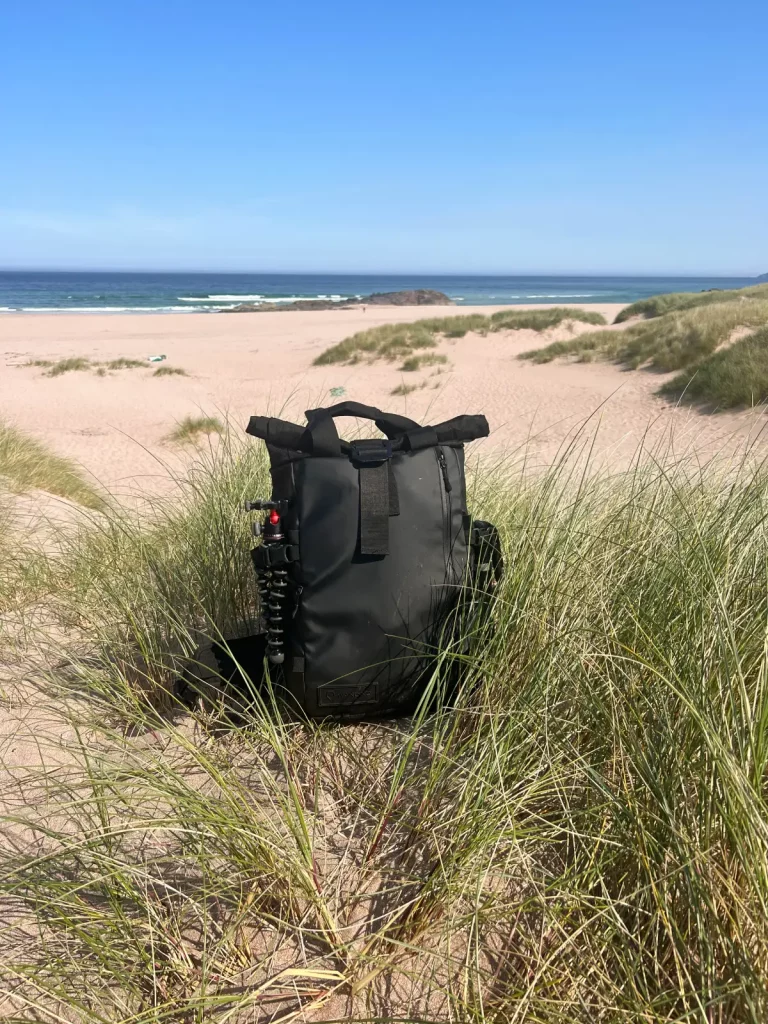 Sections of the PRVKE 41L Backpack
Top
At the top of the PRVKE, there's a quick-access zip pocket perfect for storing sunglasses, keys, AirPods, or any items you need to reach easily. Its secure and convenient location makes it ideal for storing essentials while on the go.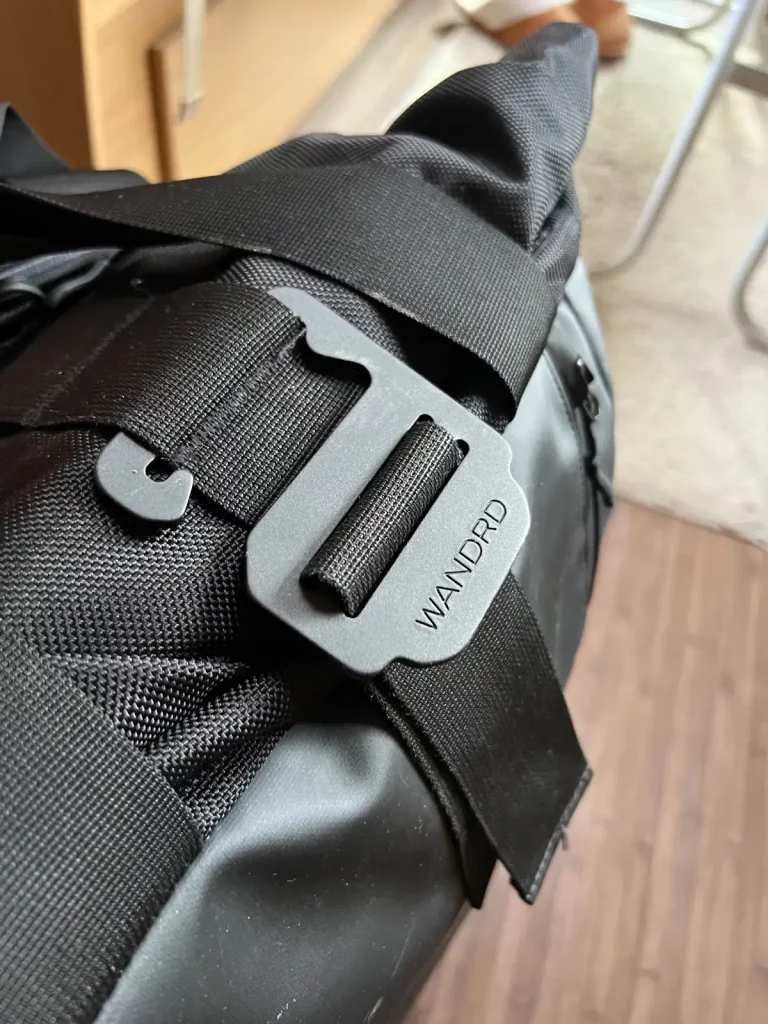 Back
The back panel of the bag is well-ventilated and features padded air channels, allowing for comfortable wear and breathability on warmer days. The backpack also includes a hidden zip pocket that lies flat against your back, perfect for storing your passport, wallet, or other valuables while traveling.
The PRVKE 41L Backpack has a dedicated laptop compartment that can accommodate up to a 17″ laptop or tablet, ensuring your devices stay secure and protected against your body. The entire bag is weather-resistant, including the zippers, which are designed to keep your belongings safe from rain or moisture.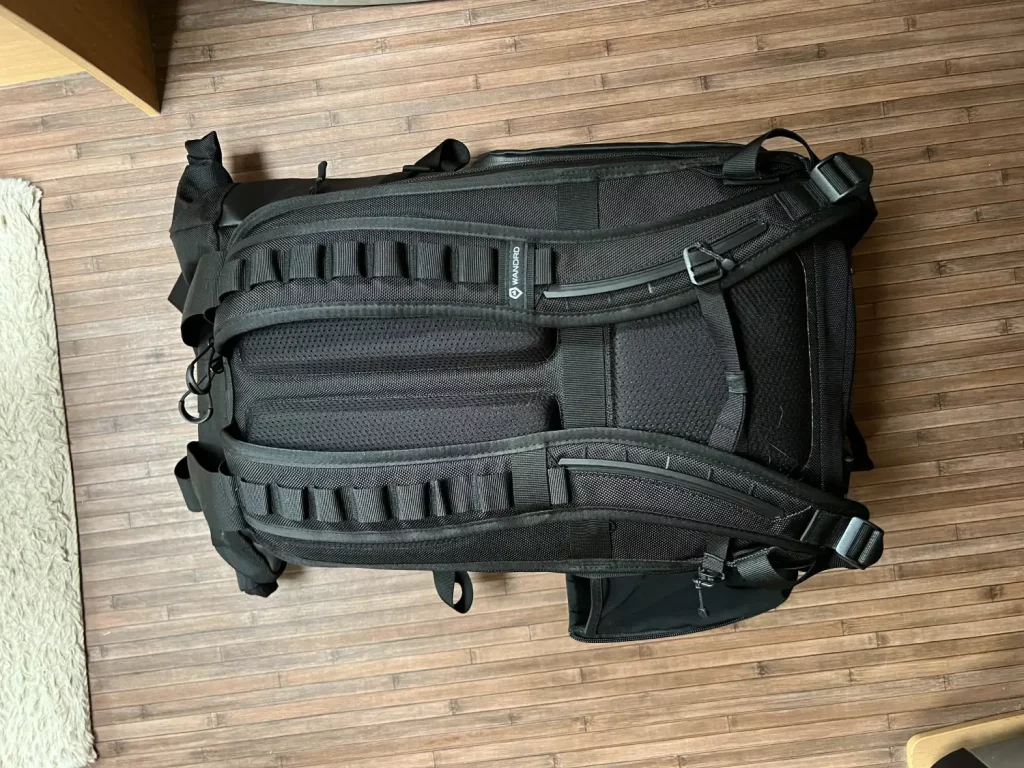 Sides
On one side of the bag, there's a water bottle pocket, while the other side features a pocket with access into the main compartment. This pocket is particularly useful for photographers, as it allows quick and easy access to your camera or other equipment without having to remove the entire backpack.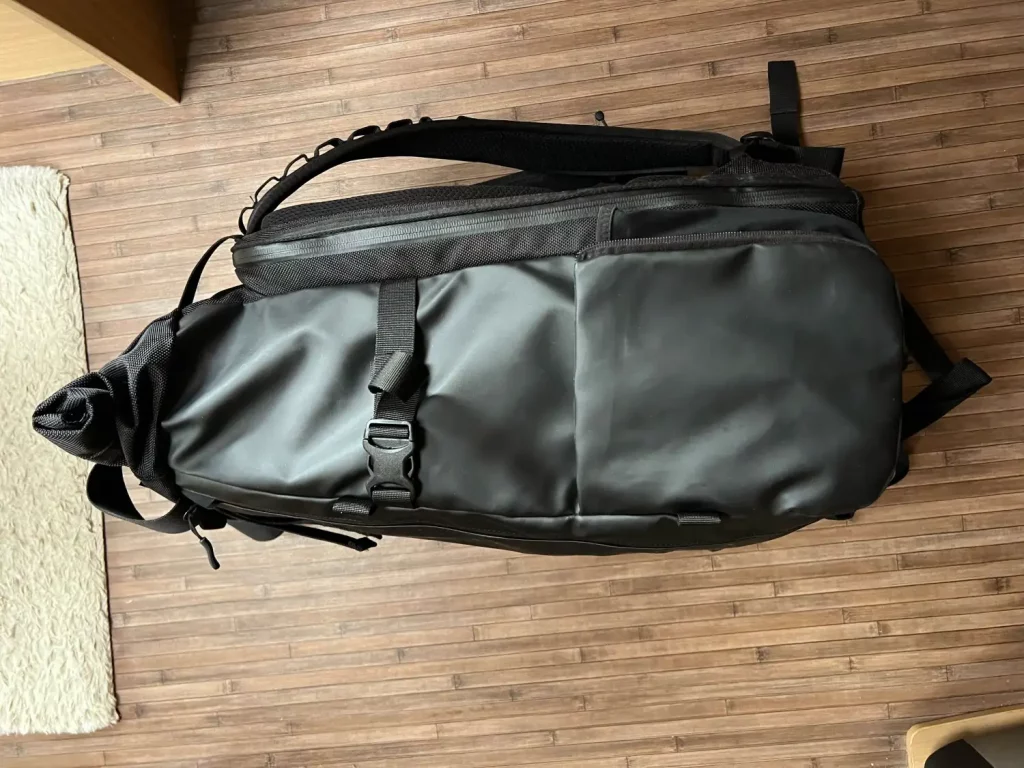 Straps
The shoulder straps on the PRVKE 41L Backpack are wide, padded, and adjustable, providing maximum comfort during long days of wear. The backpack also includes a chest strap and a removable waist strap to help distribute the weight more evenly, making it an excellent option for heavier loads.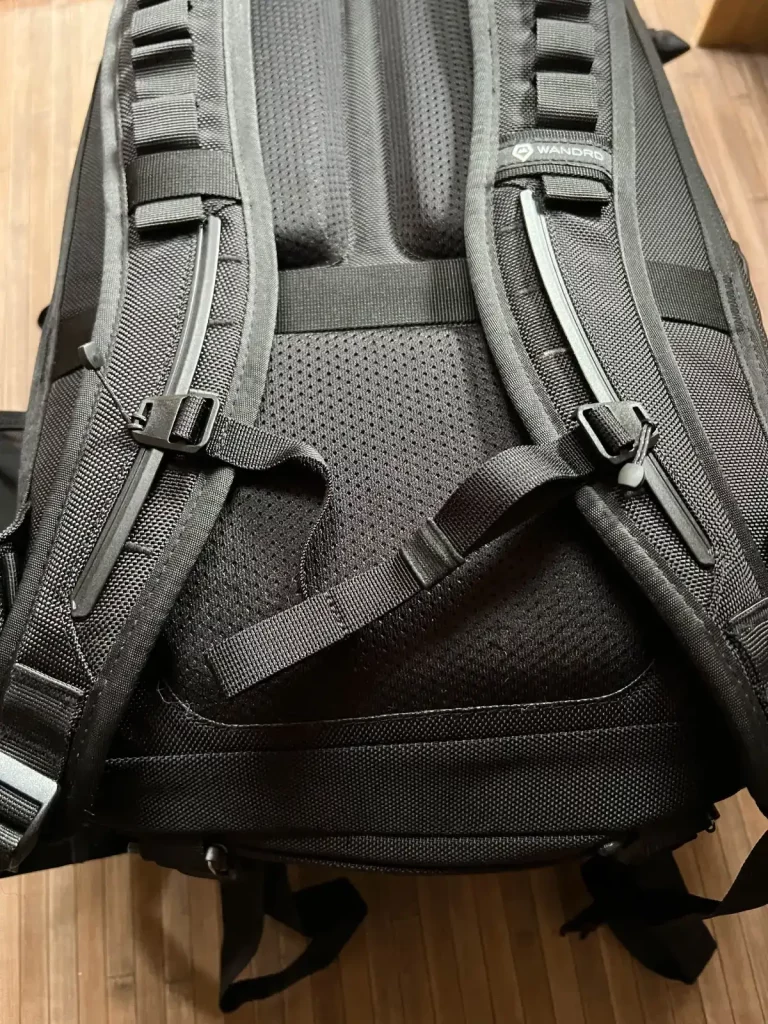 Front
The front of the bag features a magnetic tote-style closure for quick access to the main compartment, and its expandable roll-top design allows for additional storage when needed. The exterior also includes attachment points for adding pockets, pouches, and other accessories.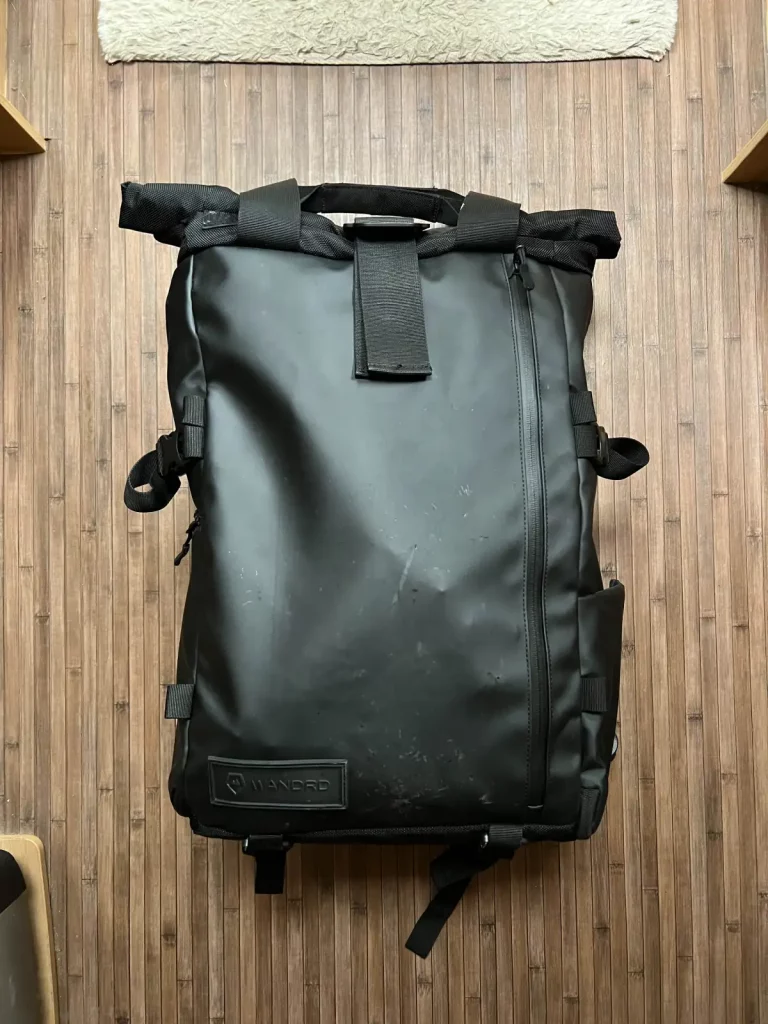 Accessory Straps
The PRVKE 41L Backpack comes equipped with accessory straps on the exterior, enabling you to securely attach items like a tripod, yoga mat, or sleeping bag – perfect for photographers or adventurers.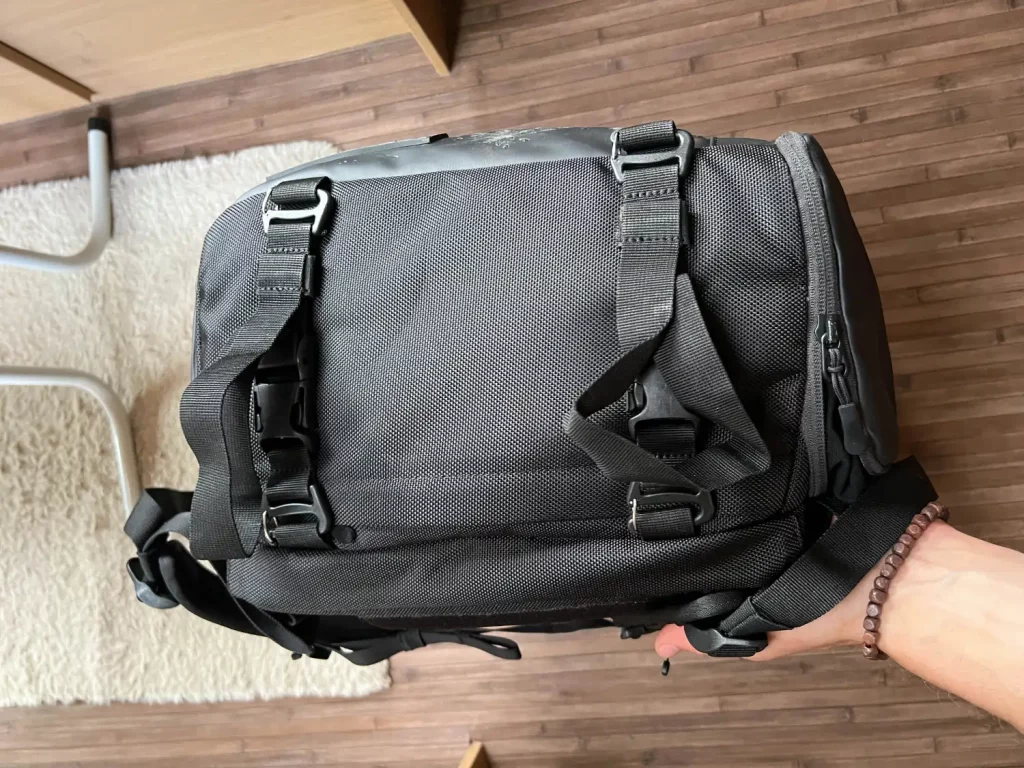 Inside
The PRVKE 41L Backpack opens fully, allowing for easy packing and convenient access to your belongings. Inside, you'll find multiple pockets, compartments, and organizing features designed to keep your gear neat and tidy. The bag's interior is designed to accommodate various accessories and modular attachments, such as the camera cube, for a customised packing experience.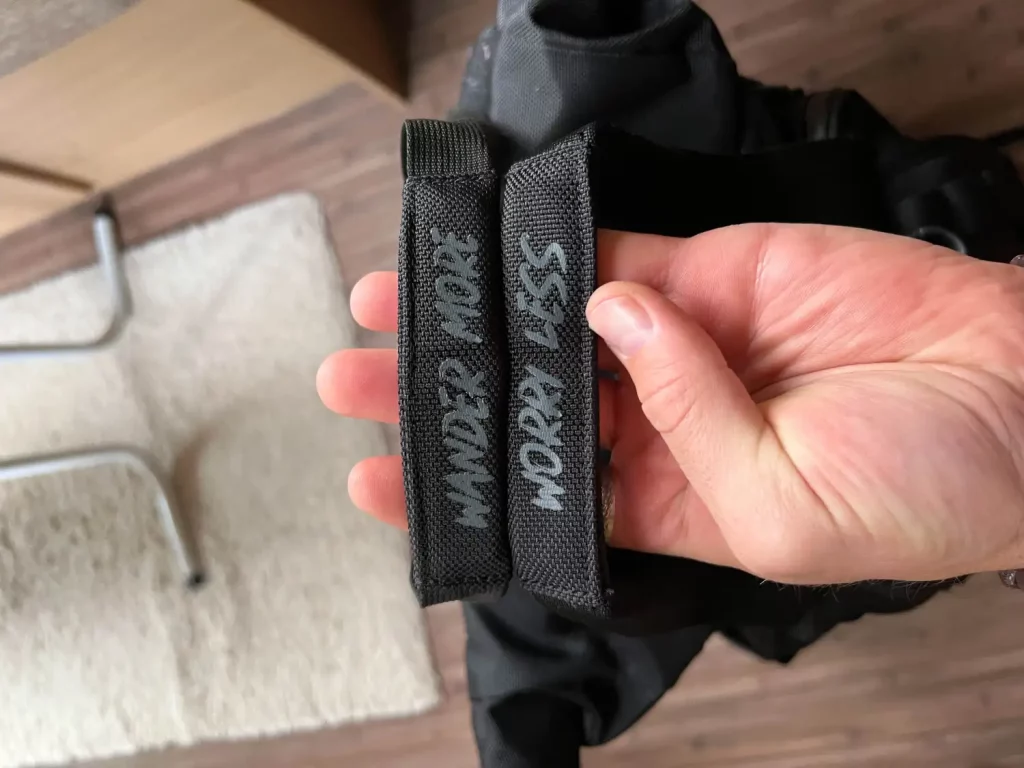 Accessories
The PRVKE 41L Backpack can be used on its own or paired with additional accessories to enhance its functionality. Some of the available accessories include the camera cube, rainfly, and accessory straps, allowing you to tailor the backpack to your specific needs and preferences.
Read more about the Accessories offered by WANDRD here.
Camera Cube
The camera cube is an ideal addition for photographers or content creators, providing dedicated compartments for safely storing and organizing your camera gear.
Rainfly
The rainfly is a valuable accessory for those who frequently encounter unpredictable weather, offering extra protection for your backpack and its contents in heavy downpours.
Colours
The PRVKE 41L Backpack is available in a variety of neutral colours that easily coordinate with various outfits, making it an excellent choice for travel and everyday use.
Black
Aegan Blue
Wasatch Green
Yuma Tan
Sedona Orange
Multicam Black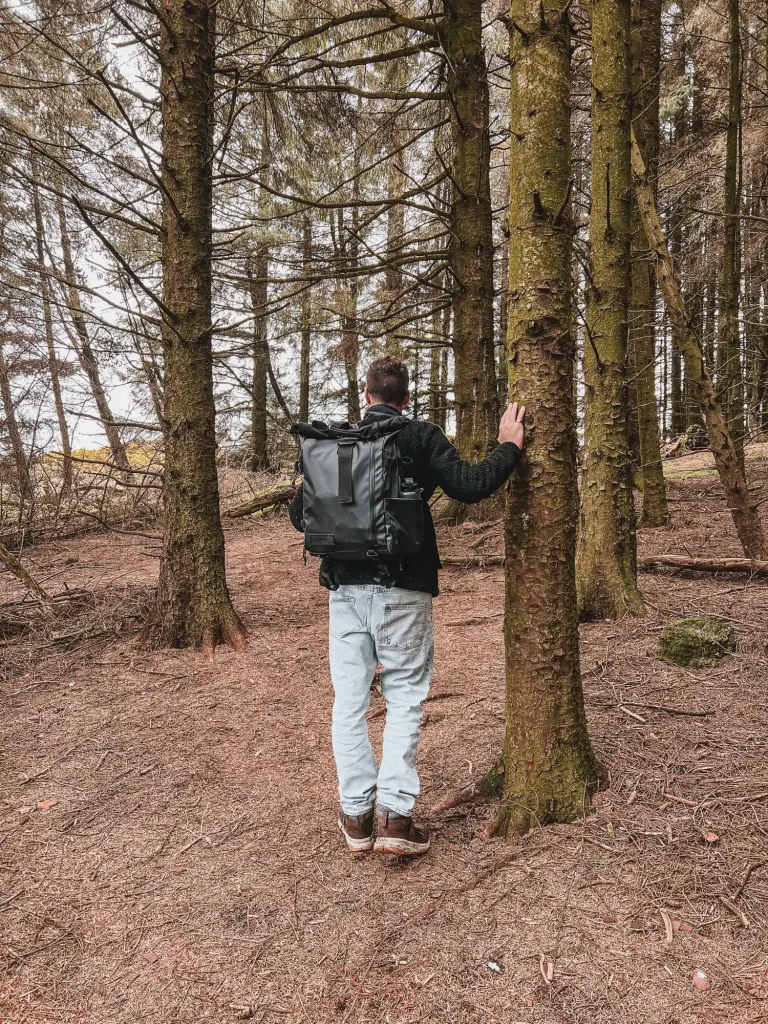 Size of the PRVKE 41L Backpack
The PRVKE 41L Backpack is designed with a lightweight and sturdy frame, allowing it to maintain its shape and stand upright without appearing bulky. Its size makes it suitable for various activities, such as work, daily hobbies, or weekend trips.
Dimensions:
Height: 21.5″ (54.5cm) closed, 25″ (63.5cm) expanded

Width: 12.5″ (31.75cm)

Depth: 7.5″ (19cm)

Weight: 4.5 lbs (2.04 kg)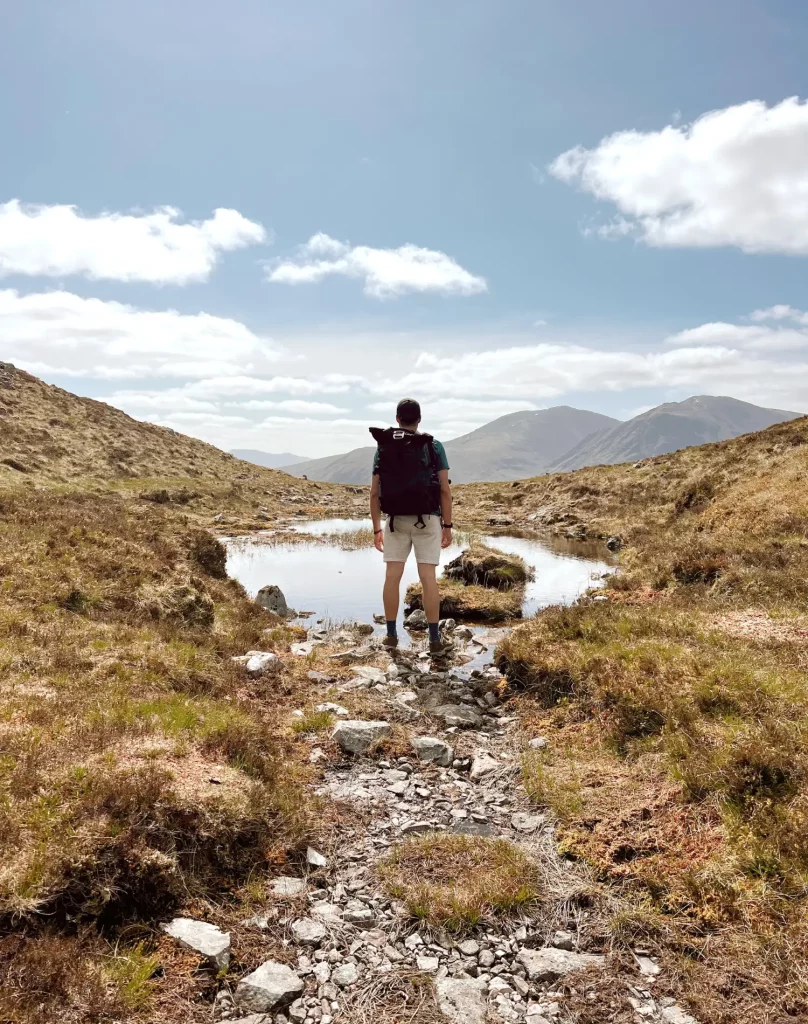 Sustainability of the PRVKE 41L Backpack
WANDRD is committed to producing high-quality, sustainable products using eco-friendly materials and practices. The PRVKE 41L Backpack is made from durable, weather-resistant materials that are designed to withstand the test of time, reducing waste and promoting a more sustainable approach to gear and travel.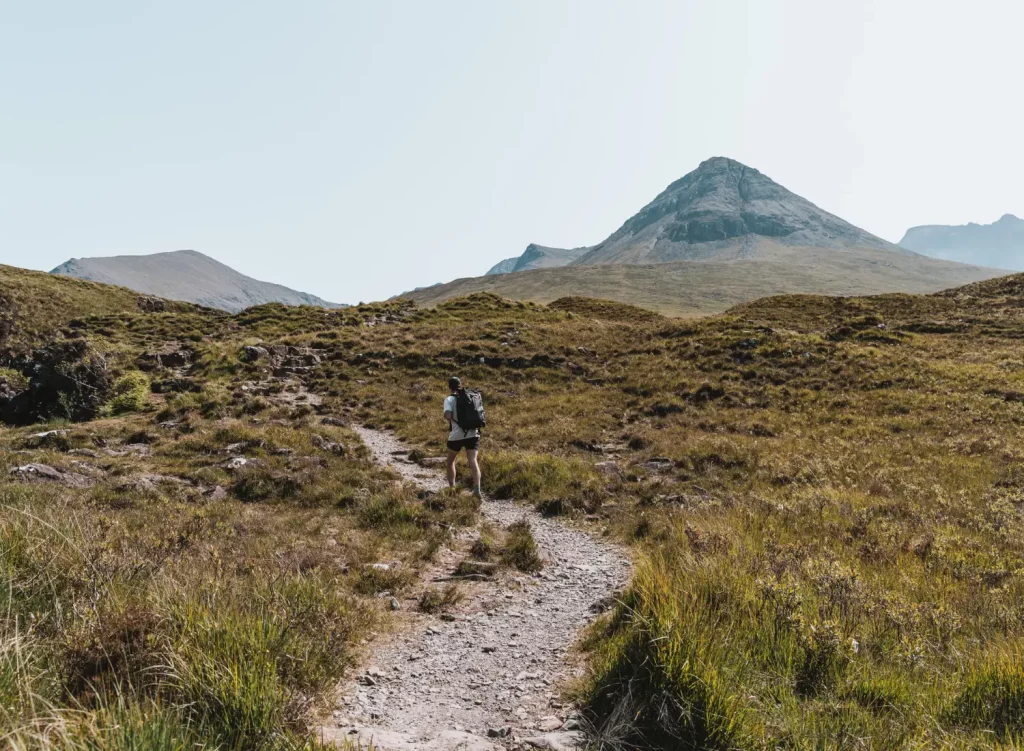 Pros of the PRVKE 41L Backpack
Comfortable and adjustable strap system

Weather-resistant materials and design

Versatile for various activities and travel

Multiple pockets and compartments for organization

Customizable with additional accessories

Neutral color options to match various outfits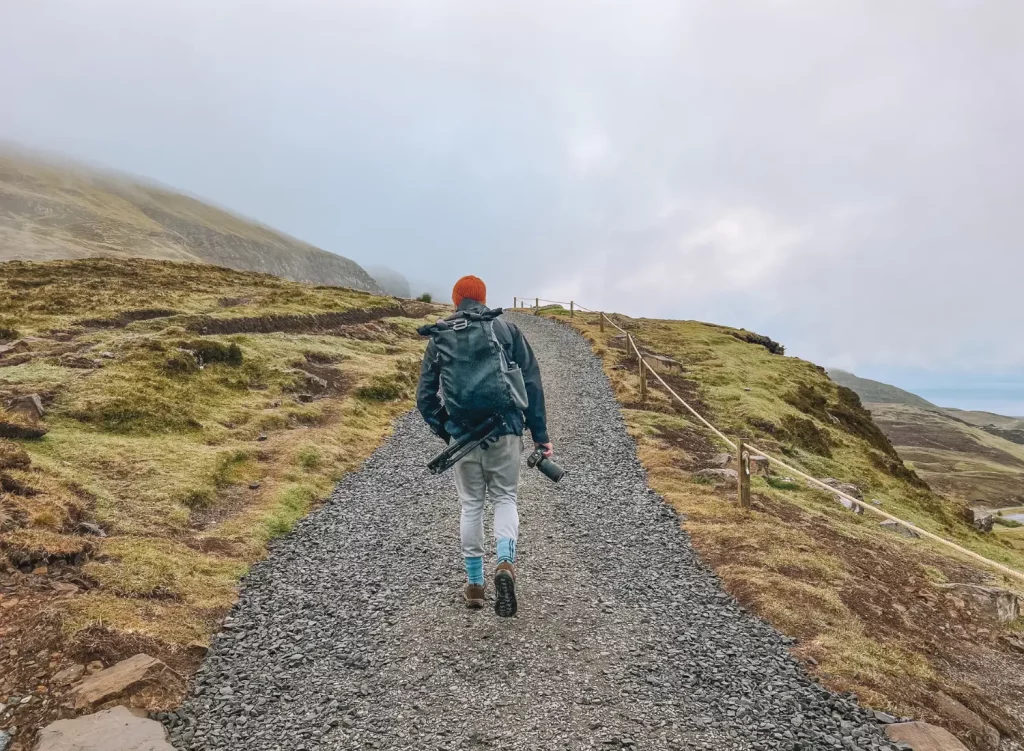 Cons of the PRVKE 41L Backpack
Higher price point compared to other backpacks

May be too large for some individuals or daily use

No designated laptop sleeve in the main compartment (laptop storage is accessed separately)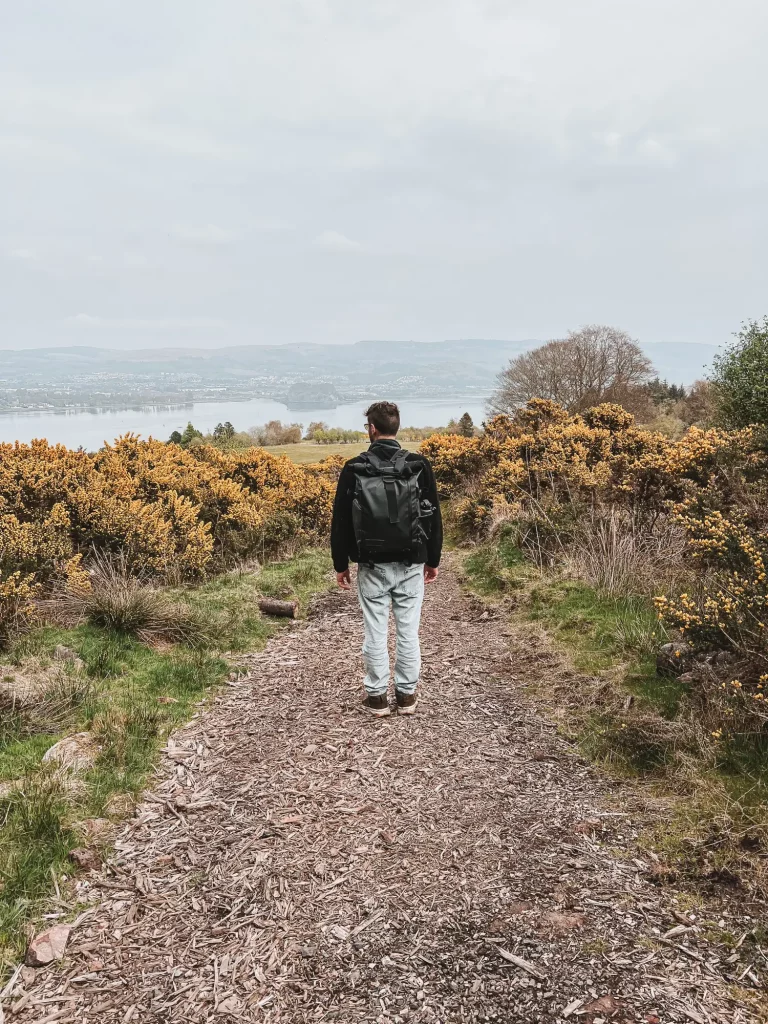 Is the PRVKE 41L Backpack for me?
If you value versatility, functionality, and style in a backpack, and don't mind the higher price tag, the PRVKE 41L Backpack is an excellent choice. It's perfect for those who need a reliable bag for daily use, travel, and outdoor adventures, as well as photographers and content creators who require a dedicated space for their gear.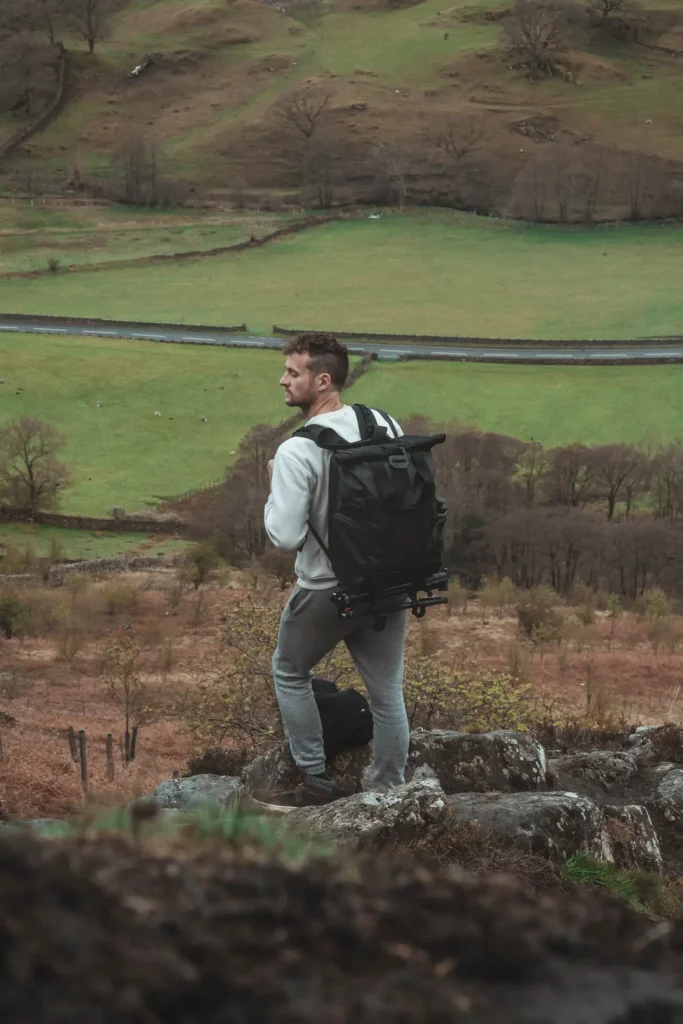 The WANDRD PRVKE 41L Backpack has exceeded my expectations in terms of comfort, functionality, and style. It effortlessly transitions between daily use, carry-on luggage, and weekend excursions, making it my go-to backpack for various occasions.
This visually appealing bag has accompanied me on numerous city breaks and outdoor adventures, providing comfort and convenience during long days of exploration. The PRVKE 41L Backpack allows me to pack smarter, optimize space, and stay organized, enhancing my overall travel experience.
Despite a few minor drawbacks, I can confidently say that the PRVKE 41L Backpack is the best backpack I've owned, and I highly recommend it to fellow travelers and photographers.
Currently, the PRVKE 41L Backpack is available for purchase on the WANDRD website – check their prices here.