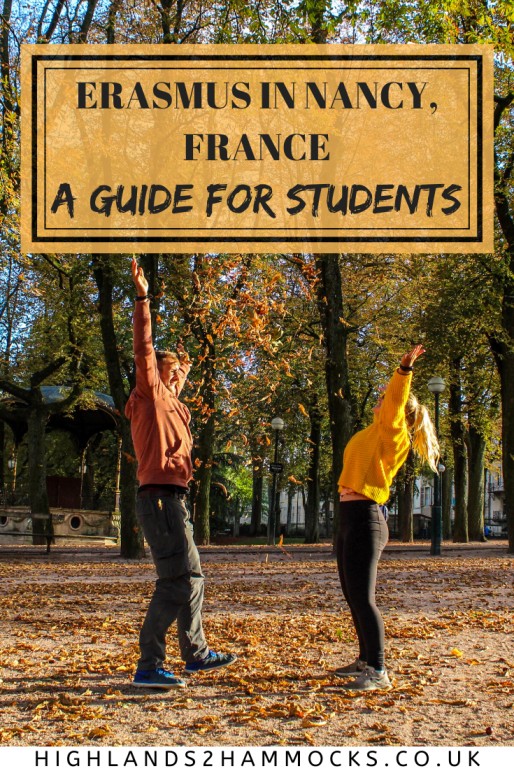 For any wanderlust student, the ultimate part of any University degree is the Erasmus exchange trip. This provides the perfect opportunity to explore a new place. You will also get to experience a different culture, boost your CV quality and even get paid to do so. If given the chance to partake in this programme, I beg you grab it with both hands and do not let it slip by! To help you settle in like I did, here is your ultimate Erasmus guide to Nancy.
In 2017, I travelled to the small and remote city of Nancy, on the eastern border of France. This was part of my fifth and final year at university, my Masters year. It was therefore my last chance to take part in this programme. My initial choices we obviously the classics; Prague, Gdansk, Barcelona, basically anywhere sunny or cheap. Upon assignment however, I was given the choice of the unbeknownst city of Nancy or nothing, which I graciously accepted. This was one of the best decisions of my life, providing memories and friendships that I will never forget.
The Ultimate Guide to Erasmus in Nancy – Everything You Need to Know
Setting off for your own adventure to complete your Erasmus in Nancy can be quite a nerve-wracking experience, especially if you have never heard of the city before. Here is a brief introduction about to the city and what you can expect.
What to pack for Erasmus in Nancy
Packing for a 4-month period of time can seem a daunting task, however when you break down what you are actually going to wear in this time, it is a lot easier than you think. Packing for a two week break and packing for a 4-month break should be exactly the same, since you only wear one outfit a day anyway.
For my trip I packed enough clothes to last me one week and washed them regularly to rewear them. This meant that one large backpack was more than enough to carry all of my clothes and equipment, and also meant that the limited wardrobe space was not an issue.
Nancy is a city which faces extremes of all seasons, with snow in the Winter and scorching sun in the Summer. Regardless of whether your Erasmus in Nancy will be through the spring or Autumn, you are going to want to pack a warm jacket for the snow and light clothing for the warmer months.
For inspiration on what to pack for your Erasmus adventure, check out our full packing guides here.
Student Accommodation in Nancy
The four months of my Erasmus in Nancy were spent in the incredibly cheap, student accommodation of Monbois Residence. This residence consists of three buildings; the main reception and accommodation building and two additional accommodation buildings.
The main building is where you will collect mail, purchase wash tokens and speak with the staff. It is the newest of the three buildings and holds the more expensive rooms.
The remaining two buildings are less aesthetically pleasing and look like an old, soviet era, concrete box with windows. Each of the two buildings consisted of four floors of 20 or so rooms. These both had communal kitchens, showers and toilets.
Kitchen
The kitchen on each floor contains 2 hot plates and a sink. This unfortunately means you will be sharing those two hotplates with 20 other people. To make matters worse, when I arrived only the second and fourth floor kitchens were open.
Luckily most of the students in these halls seemed to be uninterested in cooking, so I rarely found myself waiting to use the kitchens. The kitchens are only open from 7am till midnight, so bear this in mind when you are considering a midnight munch after the pub!
Showers and toilets
There are 5 showers and 5 toilets on each floor, which I found a bit more luxurious than the kitchen fiasco. The showers work well and there is rarely a fight for them. However, the toilets seem to lack a seat and bog roll.
The Room
The rooms themselves are a 9m2 personal den, with a sink, desk, bookshelf, light, wardrobe, chair and the option of a fridge. The bed is comfy enough, however the sheets, blanket and pillow provided are something from a nightmare. Make sure you bring or buy your own!
Washing Facilities
For the minimalist packer like myself, the cost of regular washing can seriously mount up here. Tokens are on sale in the reception for washing and drying, at €2 each. Both building share one washroom, which contains one washing machine and one tumble drier. The washroom is only open between 7am and 7pm and there is usually a queue to use it. This is why I resorted to washing my clothes by hand in the sink and hanging them to dry in my room. The only items I paid to wash were bedsheets.
If you are so inclined, there are plenty of clothes washing shops dotted around the town that could easily fit a week's wash in them for roughly the same cost. This just means you need to trek your dirty and then clean clothes back and forth from your room.
What to Purchase for Your Room
In order to make your room a bit more homely during your Erasmus in Nancy, there are a number of essentials and luxuries that you could either bring or buy. These can be purchased either in the town centre, at the local Lidl or at a shopping centre out of town.
Bedding (Pillow and cases, Duvet and cover, and bed sheets)
Clothing hangers
Rope for washing line
Earplugs
Kitchen equipment – Cups, plates, pots and pans, cutlery, sharp knives, chopping board, Tupperware.
Extras – Hotplate, kettle, toaster, coffee machine.
Costs and Other Options of Accommodations
The reason I chose Monbois was the proximity to the University of Nancy building and cheap cost. Here are the cheapest accommodations in the area, check here to see where they sit in the city.
Monbois, situated a 30 minute walk NE of city – €148 standard, €180 with fridge, €275 with fridge and en suite.
| | | | |
| --- | --- | --- | --- |
| Names | Monbois | Boudonville | Saurupt |
| Location | 30 minute walk NE of city | 25 minute walk N of city | 25 minute walk S of city |
| Cost/Month | €148 / €180 / €275 | €275 / €359 / €427 / €433 | €148 |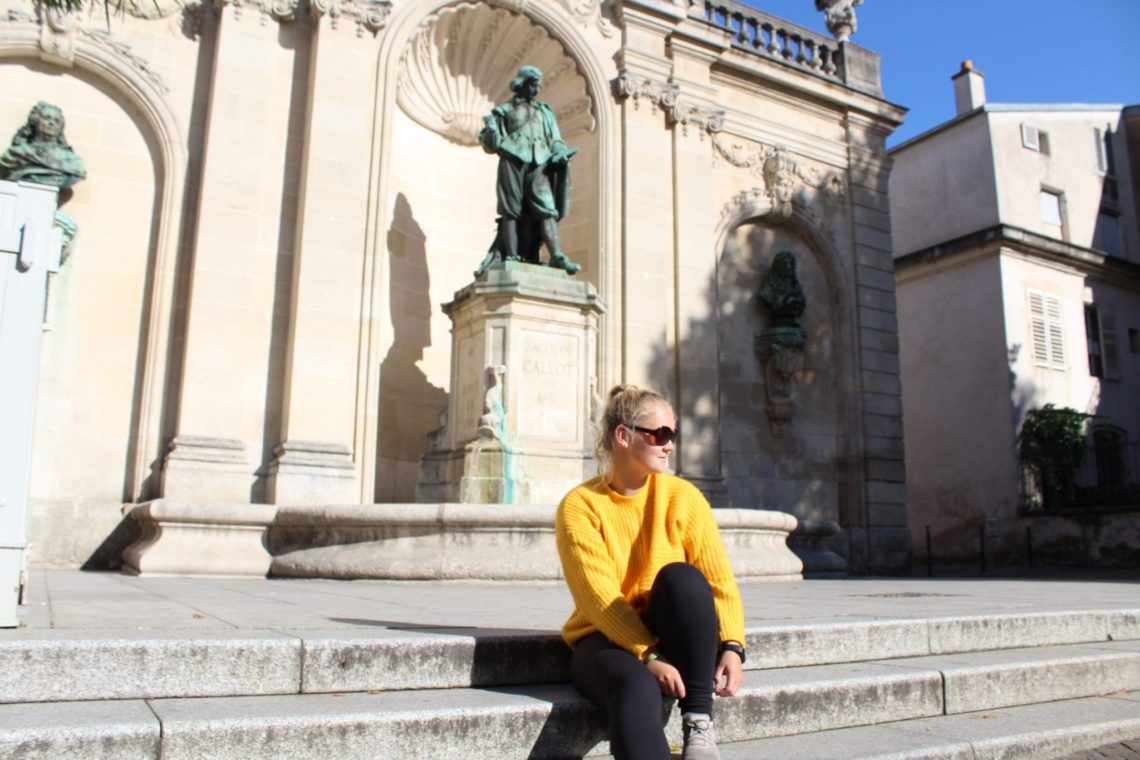 Food Shopping
One of the most difficult parts of my move to Nancy locating a suitable shop to buy the considerably large amount of food I am used to eating. This task was not helped by the fact that I was on a tight, student budget. Luckily I managed to find the seemingly secret locations of the cheaper, large supermarkets that are dotted around the city.
Part of the problem with finding cheap food is that, in the city centre, majority of the shops are small high street food shops such as Carrefor, Monoprix or 8 ά Huit. These shops were incredibly expensive if you were shopping for anything other than a quick sandwich or some beer.
Also in the city centre are fresh markets, where you can find butcher meat as well as fresh fruit and vegetables. These are a similar price to those you will find at the larger supermarkets, however there is something about market food that just tastes fresher!
The places that I did majority of my shopping were either Lidl or the supermarket Laxou. There are a couple of Lidls dotted around the city, a quick google search will show you where, however the main ones I used were either in the city centre or north-east of the city, near the supermarket.
The Laxou is located near a Lidl, an hour walk uphill from the Monbois residence. Not very ideal for a quick run to the shops, however, with good timing and a bit of luck, you can complete the entire run (shopping included) on a single bus ticket. Jump off at the Lidl first with a list of what to get and you should make it back onto the bus in time for the journey on towards Laxou.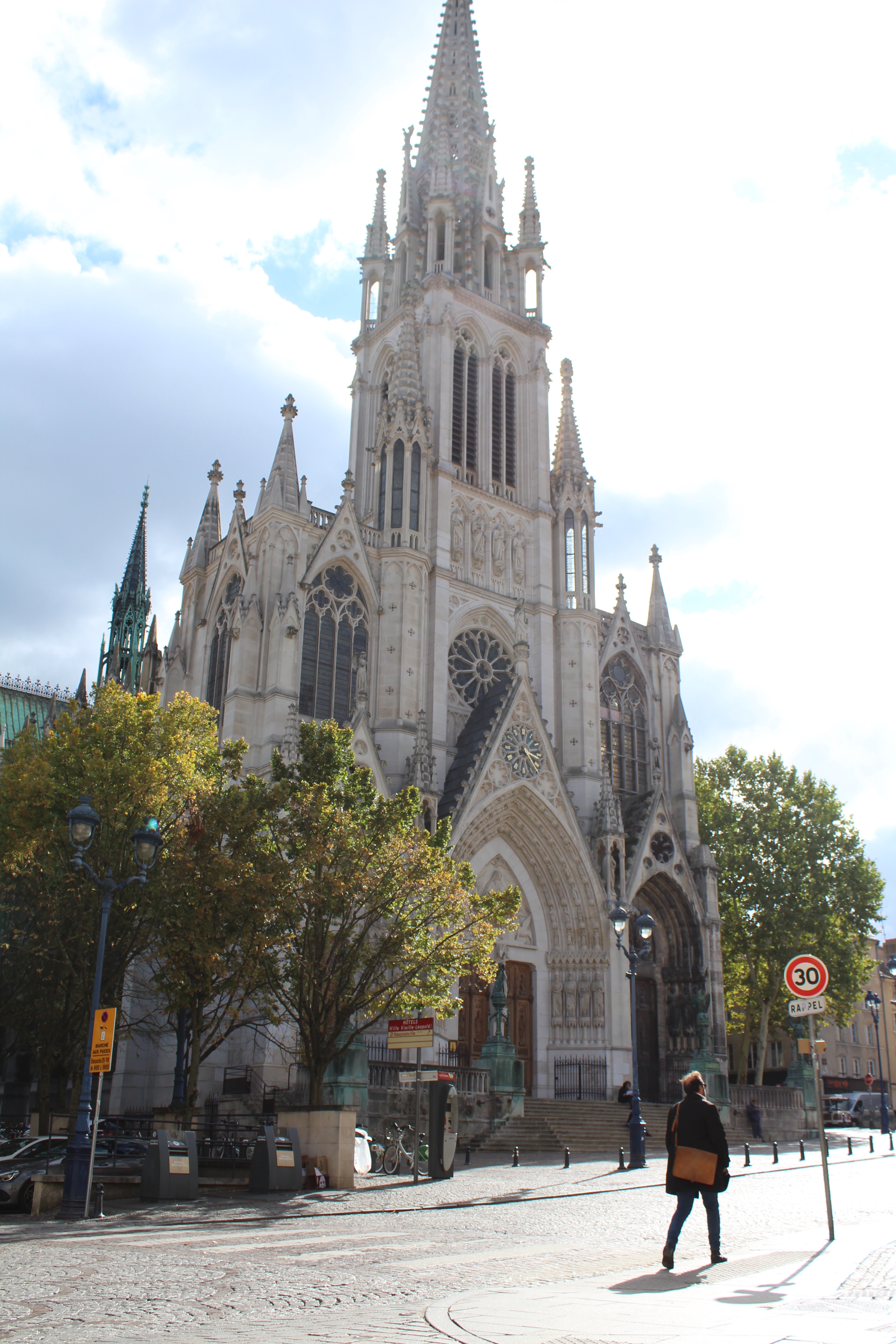 Activities in Nancy
Nancy is a hotspot for bars and nightlife, mostly due to the incredible number of students who reside in this city. During my time on Erasmus in Nancy there were a couple of bars that became my regular watering holes, mostly due to their cheap drinks and amazing atmospheres.
Nightlife and Bars in Nancy
My number one bar was the Irish bar, Pub MacCarthy. During the Six Nations rugby tournament, this pub would play all the games on their huge projector screen, and so became the perfect place for a weekend of drinking. Their house lager was the cheapest pint I could find in Nancy, made even better when you purchase a student card from the university centre and get 1 euro off the standard price.
Bonus Tip
Purchase a student discount card from the University Centre on Place Carnot and get €1 off drinks in Pub MacCarthy.
Other pubs that I liked were Les Artistes, a ski-chalet themed pub offering happy hour cocktails and a warm atmosphere, and Le Phenix, a traditional French pub found on the high street.
Between flat parties and weekends spent day-drinking, I only ventured to a nightclub on a couple of occasions during my Erasmus in Nancy. The first two I went to were both situated in Place Stanislas, Nancy's main square.
Les Caves is a classic underground club, playing the usual dance/chart music and packed with people. L'Arq is an upstairs club playing a similar type of music but with a much more open atmosphere. Another club we went to was the Electric Sheep, playing a very good selection of pop-rock and early 2000's music.
Sights and Attractions in Nancy
There are a huge number of beautiful sights to see around the city that are open all year long. Depending on what your taste of adventure may be, you can immerse yourself in the history of Nancy, spend your days relaxing in the parks, learn something new at the local aquarium or enjoy the buzzing atmosphere of Place Carnot during festival season.
Museum-Aquarium de Nancy
The aquarium on the south side of Parc de Pepiniere is free on the first Sunday of the month, and although it is quite small, it still offers a decent day out. Here you can enjoy the peaceful serenity of the underwater life as you learn about life beneath the sea.
Shopping in Nancy
The shopping centre in the centre of Nancy offers loads of designer shopping options for a rainy day, as does the main high street. Whether its rain or shine, you can enjoy some retail therapy in this bustling city.
Parc de Pepiniere
The largest green space in the city sits right beside Place Stanislas. Parc de Pepiniere is a huge area, perfect for relaxing on a summers day or enjoying a walk through on a cold Autumn morning. There is even a resident animal park in its centre that comes to life as the spring and summer months approach.
The park is filled with cafes, restaurants, an Amphitheatre for entertainment and even sports facilities such as basketball courts.
Place Carnot
Throughout April the square of Place Carnot comes to life with a travelling fairground. This fair has got to be one of the largest I have ever seen, only second to the Winter Wonderland in Hyde Park, London. The buzzing atmosphere and incredibly cheap food made this fair a definite highlight of my time in Nancy.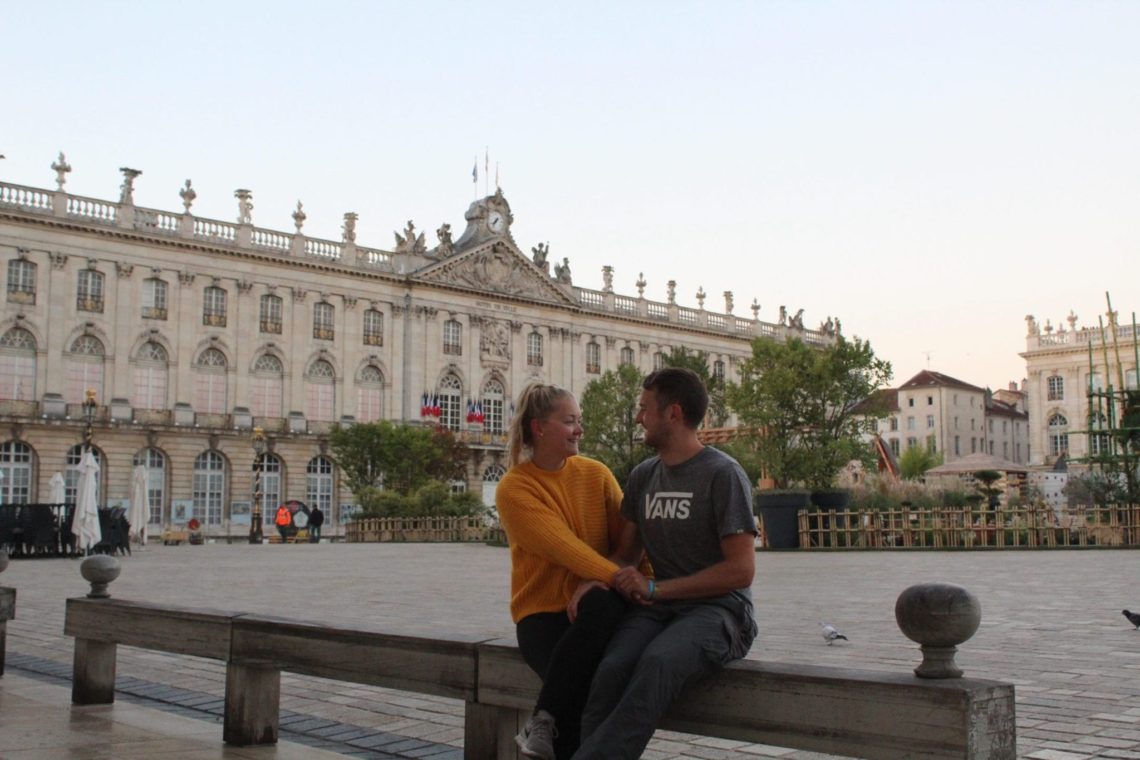 Day Trips from Nancy
When you are feeling the need to escape the city of Nancy, there are loads of incredible day trips less than an hour from the city centre. You can get to these other cities by train or bus, train being the quicker option and bus being the cheaper one.
Strasbourg
A simple, one-hour train journey from Nancy, Strasbourg offers an incredible day out for wherever your interests lie, be it history, beautiful architecture, fancy pubs and restaurants or shopping till you drop.
Another rainy and miserable day hosted my day visit, starting off with a visit to the beautiful cathedral and surrounding markets. The magnificent organs of the Strasbourg cathedral were a definite highlight of my trip, resting high above the cathedral floor I could only imagine the breath-taking melodies it would produce.
From here we took a boat trip along the Ill, through the area of le petit France, and on towards the newer architectural designs that lie on the outskirts of the city. The river takes you on a trip through time, showing the different designs of structures influenced by the different rulers of this fascinating region.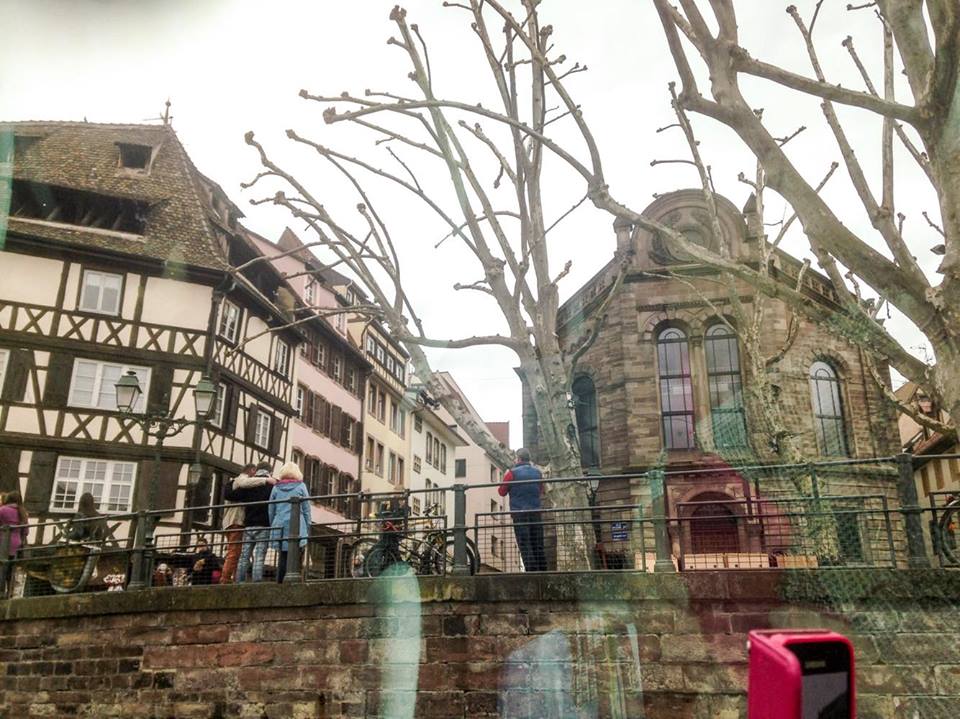 The history of the Alsace region through the 20th and 21st centuries is darkly fascinating, with terrible stories of the lives of those who lived through the occupation by Nazi soldiers. They are stories that must be told and never forgotten, lest we forget the terrors brought on by such a time.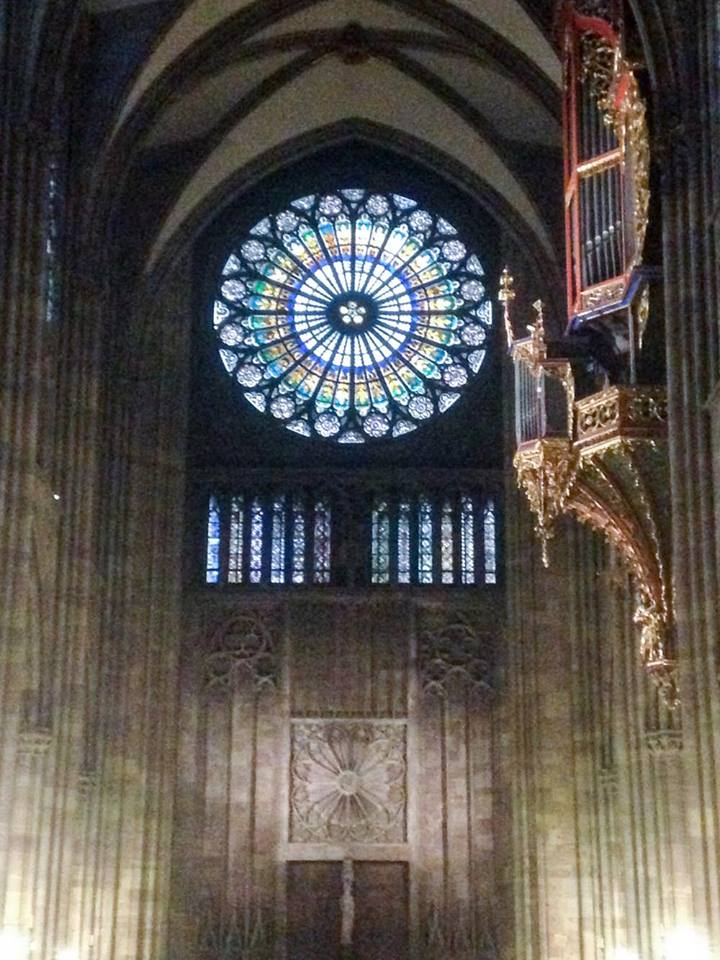 Metz
An hour train ride north of Nancy will bring you to the beautiful city of Metz. Tickets can be purchased online for a reasonably cheap price. you can buy these tickets here. On my visit to this city the weather was far from ideal for a day trip. Being of Scottish heritage however, we managed to make the most of it!
We started the day off with traditional coffee and croissant in one of the many mouth-watering boulangeries. Then we made our way to the magnificent Metz Cathedral. Exploring the interior of this incredible building, we were able to admire the stained glass that it holds (as well as take a break from the rain..). From here we wandered to the Porte des Allemands, or the Gate of the Germans.
This ancient fortification serves as a bridge over the river Seille. At this point we decided to head back to the city centre and explore the indoor food markets. These offered a huge range of food, from meats to pastries in a unique and incredible atmosphere. The weather then turned on us, forcing us to find shelter in one of the nearby pubs and enjoy an afternoon of Six Nations Rugby.
For food and drink in Metz there is a noticeable decrease in the number of budget friendly bars and restaurants in comparison with Nancy. The main square offers a variety of English, Irish and traditional French pubs. The prices however, are much less desirable with an incredible €5/6 per pint. We managed to find a reasonable sports bar, known as the Tipsy Beef, for drinks and entertainment. What this bar lacked in traditional pub atmosphere, it more than made up for in televised Rugby and cheap beer.
Paris
Lastly (and most importantly) you have the romantic capital of the world, Paris! We took two weekend trips to this incredible city during my time here, however you could easily smash out a day trip, if you don't mind an early rise.
By catching a cheap train into the Gare du L'Est, you can take a quick walk into the city centre and see all of the main sights in one day. Our most memorable sight was definitely the Eiffel Tower during our trip here. I had always thought it would be a bit of a disappointing sight in person, due to how romanticised it is in movies and books, however, in person it was even more spectacular than I could have imagined. It is absolutely huge! HUGE! And the surrounding parks are perfect for a lie down to soak up the atmosphere and sun.
Read more about our time in this magical city here and see why it's impossible to not fall in love with it!
General Tips
The four months I spent doing my Erasmus in Nancy provided me with plenty of experience to pass on. This came from both victories and losses throughout my time here. Here are some mistakes I made, so that you don't do the same.
Transport
When it comes to getting around, Nancy's public transport is ideal for a backpacker or student. Buses run regularly all over the city reliably and on time. For the bus or the tram, you are required to purchase a ticket or multi-use pass. This you can then stamp once you get on the vehicle. The pass is valid for the next hour, after which you must re-stamp it.
Ticket inspectors are either in plain clothes or will be waiting to ambush you upon leaving the vehicle. A handy trick is to have your ticket in your hand and be near a ticket stamper, but only stamp it if you see something suspicious. If you time your journey and plan ahead you can complete an entire, multi-stop shopping trip on one pass by waiting to stamp your ticket.
Student Socials
There are a number of organised events that take place around the universities and with the Erasmus group themselves, however these are not very well organised and require digging around to find. Every Tuesday at Pub MacCarthy there is the Café du Lingue social evening, with Erasmus students from all over the globe come to meet new people and drink.
Around February time there are student elections, which consist of a weeklong party and drinking session. Each University in the area will have special events and socials for you to attend. At these, you can get free items such as cups and keyrings and then vote on a new elective. The weekends with a €1 beer night, where you will be able to buy 7+% beers for, you guessed it, €1! This quickly turns messy and is a fantastic night out.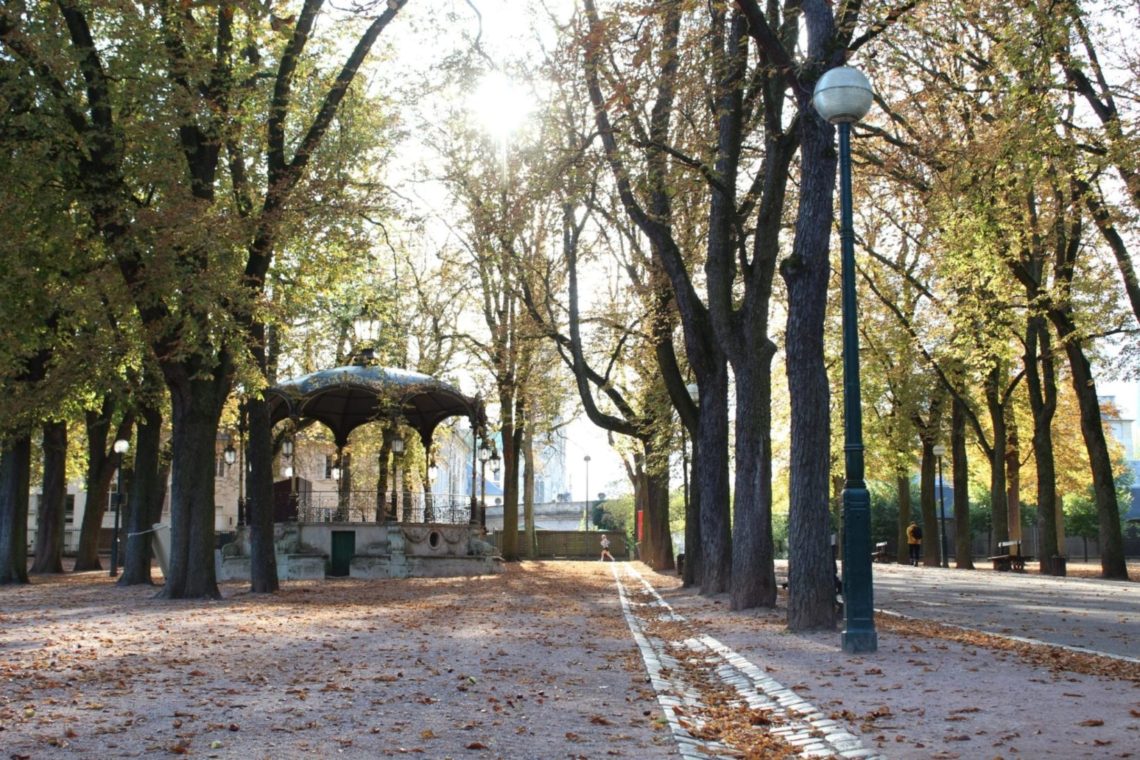 My four months completing my Erasmus in Nancy are the most unforgettable part of my time at university. I seriously cannot stress enough how important it is that you choose to do Erasmus for yourself. If you love a quaint yet lively town, fancy some cheap wine and beer, and want to meet fantastic and friendly people then Nancy should definitely be on your list!
If you are heading to France soon then make sure you check out the rest of our France content to plan the rest of your trip. If you have recently experienced Erasmus in Nancy yourself, let us know in the comments section below. What was your experience like? Where was your favourite hangout? What were the highlights? Let us know in the comments below.
If you enjoyed reading this, then make sure to share it with your friends, it may just inspire them to take the leap and go for Erasmus. Come and say hi on our social media to see where we are in the world and tag us in your photos of beautiful Nancy so that we can share them with our community.
Read Now: 
This article may contain affiliate links that provide us with a small income. For more information read our Affiliate page.
---
Pin it for later!