Paris, the City of Light, is one of the world's most beloved destinations for travelers. Famed for its romantic ambiance, stunning architecture, and rich culture, it's a city that inspires dreams and memories that last a lifetime.
Whether you're a first-time visitor or a seasoned traveler, a weekend in Paris is an experience that should be on everyone's bucket list. From world-class museums to charming cafes, there's no shortage of things to see and do in Paris.
In this article, we will take you through a perfect weekend itinerary that will help you make the most of your time in this magical city. We'll cover everything from iconic landmarks to hidden gems, so you can get a taste of the real Paris and create unforgettable memories that you'll cherish for years to come. So, pack your bags, brush up on your French, and get ready to fall in love with the City of Light all over again!
No time to read now? No problem, save a pin to your Pinterest board for later!
How to Spend the Best Weekend in Paris
'Love life' or as the French say 'aimer la vie'. Paris definitely has that vibe, this romantic city has high visitor footfall each and every season for a reason! 
From world-famous restaurants to authentic French architecture, Paris has a lot to offer. 
Paris, also known as the 'City of Lights', is a magical destination. If you are planning a weekend away in the capital of France, we have you covered. Read on for our itinerary of how to spend your weekend in Paris and plan a trip worth your stay! 
In this guide, we will cover the following:
Eiffel Tower

Arc De Triomphe
Louvre Museum
Grand Palais
Petit Palais
Seine River Cruise
Notre Dame Cathedral
Sainte Chapelle 
Latin Quarter
Musee d'Orsay
Moulin Rouge
All guide prices for attractions were correct at time of publishing and are subject to change.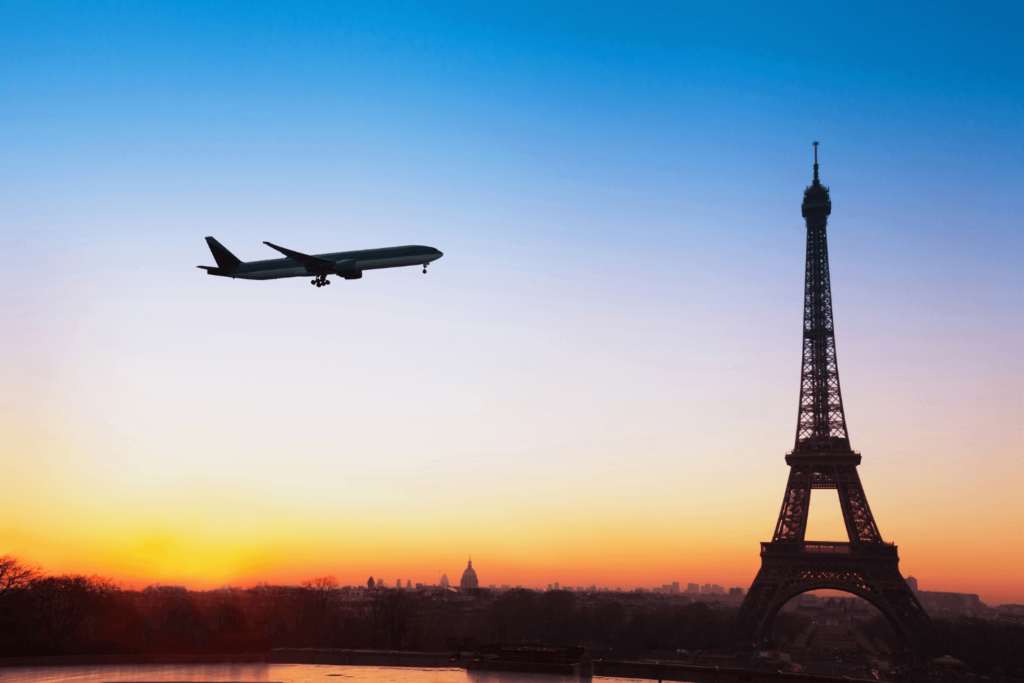 Planning your trip to Paris
Travel Tips for Visiting Paris
CURRENCY: Euro
AIRPORT: The main airport is Charles de Gaulle International Airport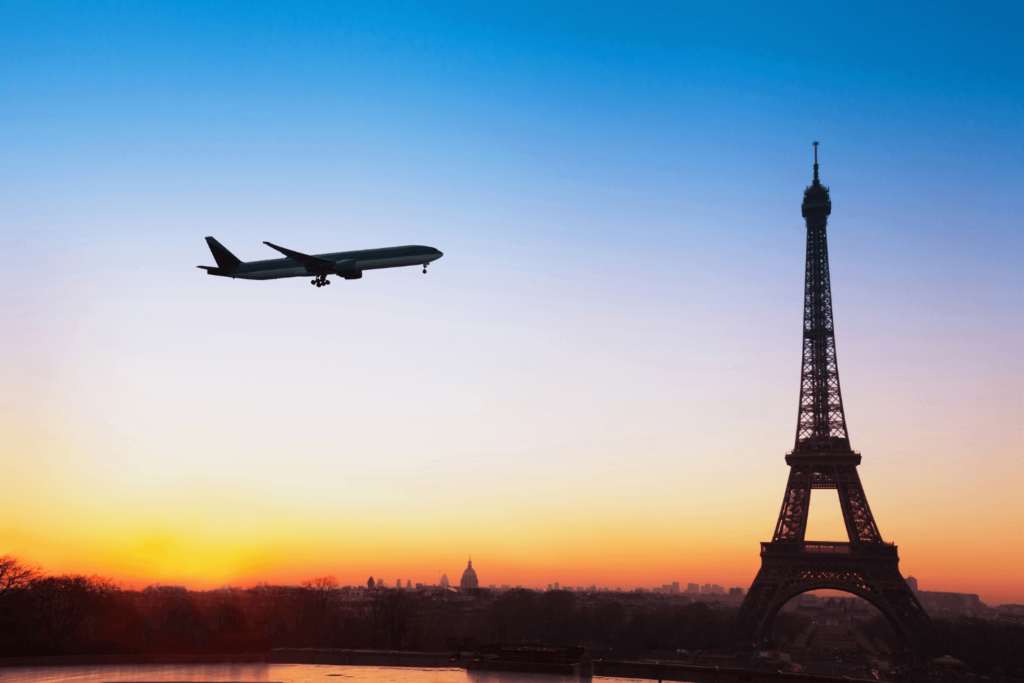 Day 1
Eiffel Tower
130 years ago, Paris gifted one of the most mesmerizing monuments to the world- the Eiffel Tower. The marvel is named after the chief architect Gustave Eiffel and was originally inaugurated for the 1889 World's Fair. 
The peak of the Eiffel tower stands at 273 meters high, from there you can see the whole of Paris. The price to go up to the Eiffel Tower was a lot more reasonable than we expected, check out the up-to-date prices here.
You may also wish to check out the Eiffel Tower Tours that are available.
You can explore the Eiffel across three levels; ground, first, and second. The ground level is called the Esplanade. Here you can get tickets if you haven't already got any, find out some more information, and do a spot of souvenir shopping. 
The first floor offers you views of the tower grounds and nearby areas. This area is covered with transparent glass floors. 
The second floor is usually the busiest. From here you can enjoy majestic views of Paris city. In the vista, you can spot the Invalides, Notre Dame, Louvre, Grand Palais, and the Seine river. 
If you want to see the Eiffel Tower at night, you will want to stay somewhere relatively close to it. By doing this you can also expect to get some stunning views of the Eiffel Tower from your bedroom window.
Closest hotel to the Eiffel Tower
Best Eiffel Tower views from your hotel
Metro Station: Champ de Mars
Cost: Starts at 12 euros (12.80 USD)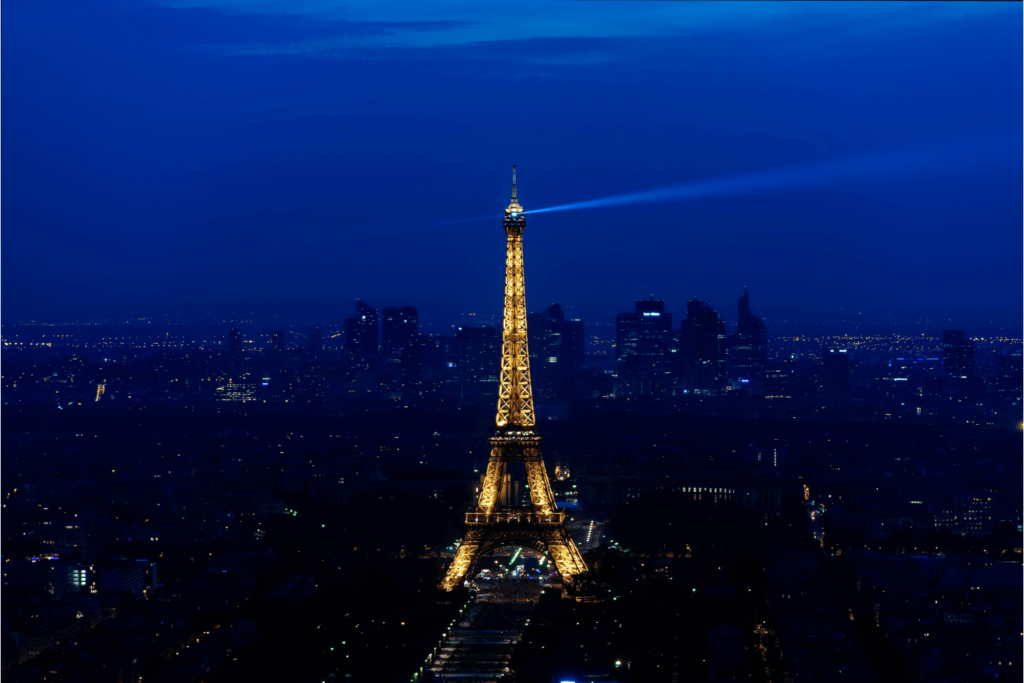 Arc de Triomphe
Another famous, and popular, monument in Paris is the Arc de Triomphe de l'Étoile. It is a symbol of French Unity, built between 1806 and 1836 on the orders of someone powerful- Napoleon. He wanted to honor the victories of the French troops after the Battle of Austerlitz. 
Exploring this marvel doesn't require tickets, you can walk around the base and under the arches freely. If you want to visit the rooftop, you can purchase a ticket for the Arc de Triomphe here.
You will have to cross the road from Champs Elysee to get to the base of Arc de Triomphe. While doing so, be careful because the traffic is crazy busy. For convenience, there is a pedway for visitors. 
Metro Station: Charles de Gaulle Étoile RER station
Cost: Starts at 13 euros (16 USD) for rooftop access.
The Louvre Museum
One of the world's most visited museums, the Louvre, is certainly a treat for the eyes. This stunning building is home to more than 350,000 historical and arts items. 
One of the treasures it holds is the highly acclaimed Mona Lisa by Leonardo da Vinci. Other items include the artifacts that came from the royal family of the Louvre palace, painters, and art history. 
Spend your time lost in the magnificent works. If you wish to skip the rush, try visiting the museum in the afternoon and stay till it closes. You can buy your tickets here in advance to avoid any queues. The spectacle doesn't stop after the museum closes, thats when the lights on the pyramid illuminate. Take stunning photographs and make videos before heading to the Arc de Triomphe Carrousel for an evening stroll.
Metro Station: Palais-Royal – Musée du Louvre
Cost: Starts at 17 euros ($ 21) or free with Paris Pass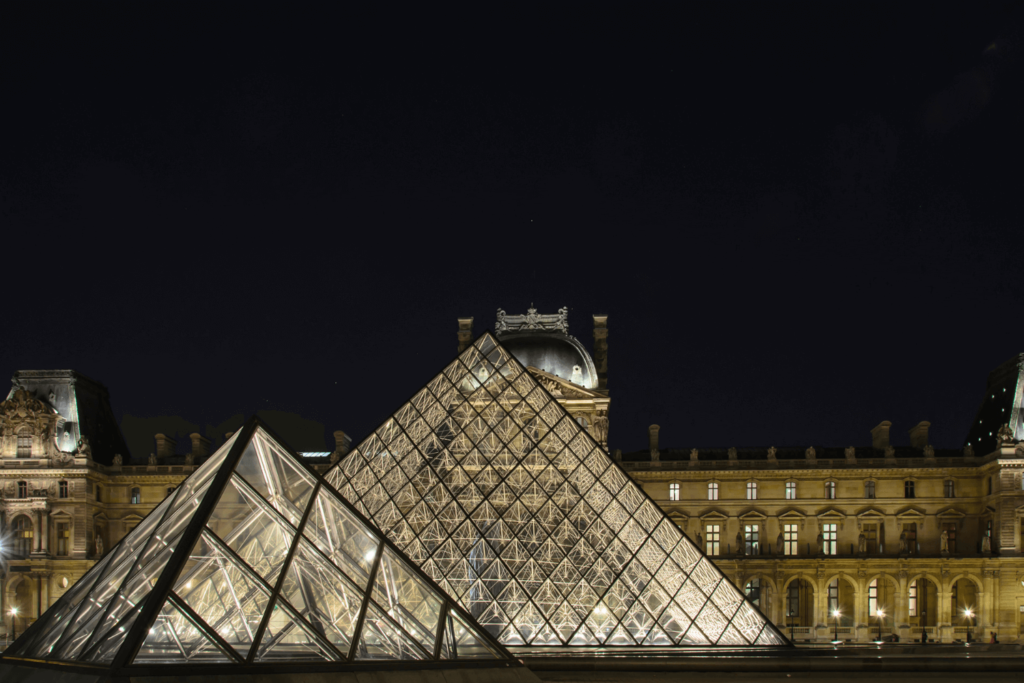 Grand Palais 
Great Palace, or the Grand Palais des Champs-Elysées, is an interesting place to visit. If you love museums, the Grand Palais des Champs-Elysées is definitely for you. This exhibition hall and museum holds amazing pieces and the building itself is something to be seen, its glass dome is visible from across the river . 
Metro Station: Champs-Élysées – Clemenceau, Pont Alexandre III or Franklin-Roosevelt  
Cost:  Check the website for exhibition pricing. Please note, the Grand Palais is temporarily closed for renovation work and will re-open in 2024.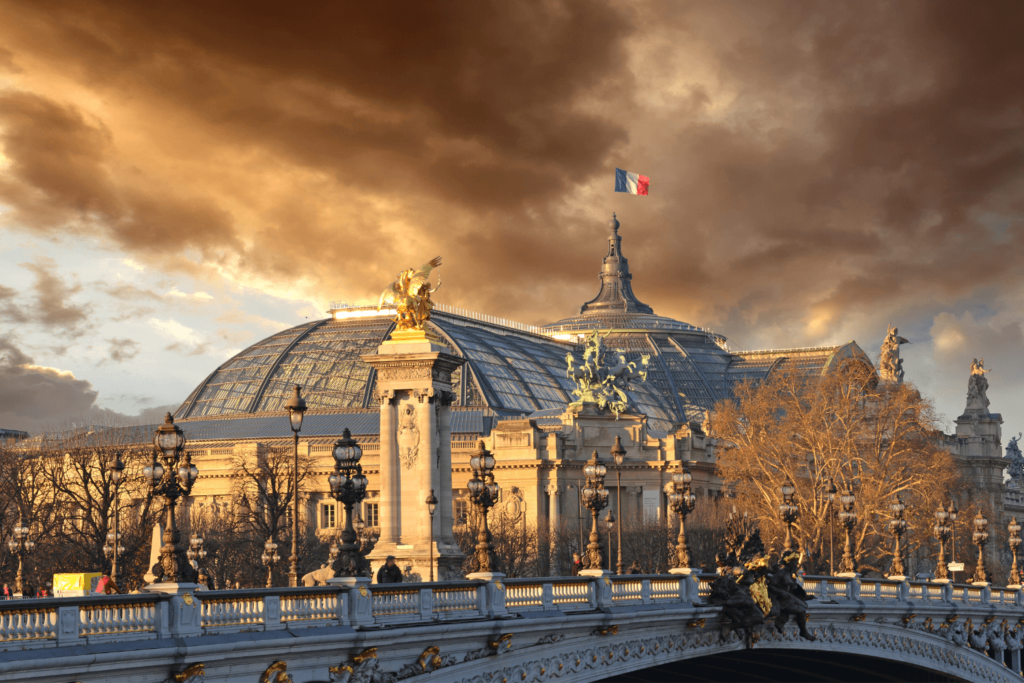 Petit Palais
If you are a fan of museums and looking for a less crowded one to visit, head to Petit Palais. This wonderful art museum is also famous for its statue of Sir Winston Churchill. 
Metro Station: Champs-Élysées – Clemenceau, Pont Alexandre III or Franklin-Roosevelt  
Cost: Free to visit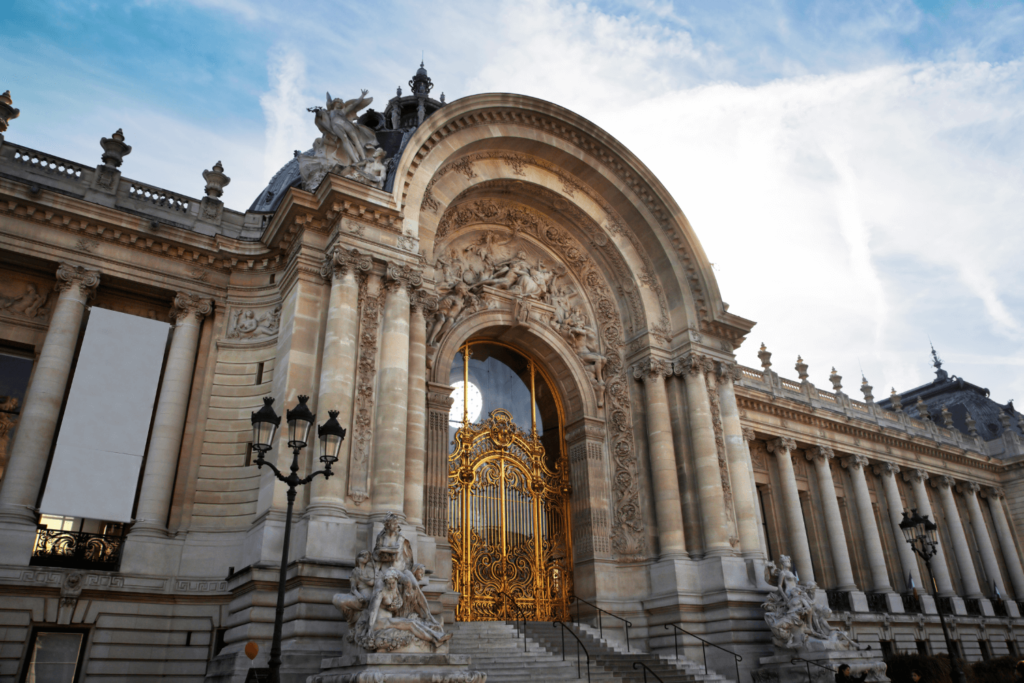 Seine River Cruise
Witness the magic of Paris under a starry sky on a Seine River Cruise, the perfect end to the day. 
There are various cruise tours to choose from, an ideal one would be from Vedettes du Pont Neuf, which is located only 10 minutes away from the Louvre. Or you could head to Bateaux Parisiens, located near the Eiffel Tower Grounds. 
Metro Station: Pont Neuf (for Vedettes du Pont Neuf), Trocadéro or Passy (Bateaux Parisiens)
Cost: Starts at 13 euros ($15 USD) or free with Paris Pass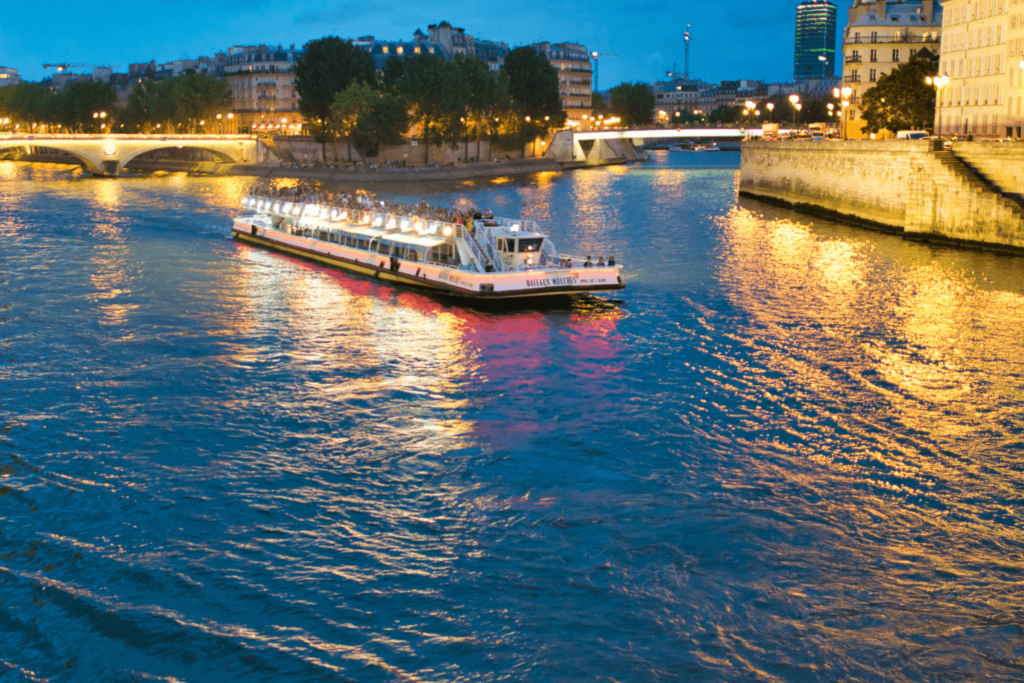 DAY 2
Notre Dame Cathedral
One of the most famous and highly admired cathedrals, the Notre Dame Cathedral, is a place you won't want to miss.
Notre Dame is a huge part of French history and a visit here is like visiting the past. The cathedral was established in the 12th Century, in the  Île de la Cité. It is considered as one of the finest examples of French Gothic architecture. 
Île de la Cité is considered as the historical center of Paris. Interestingly, Paris Point Zero is also here. This is a geographical marker point at which all distances from Paris are measured.
Due to a devastating fire in April 2019, visitations are currently restricted. It is due to be re-opened in 2024, in line with the Olympic Games.
Metro Station:  RER B or RER C and get down at the St Michel-Notre Dame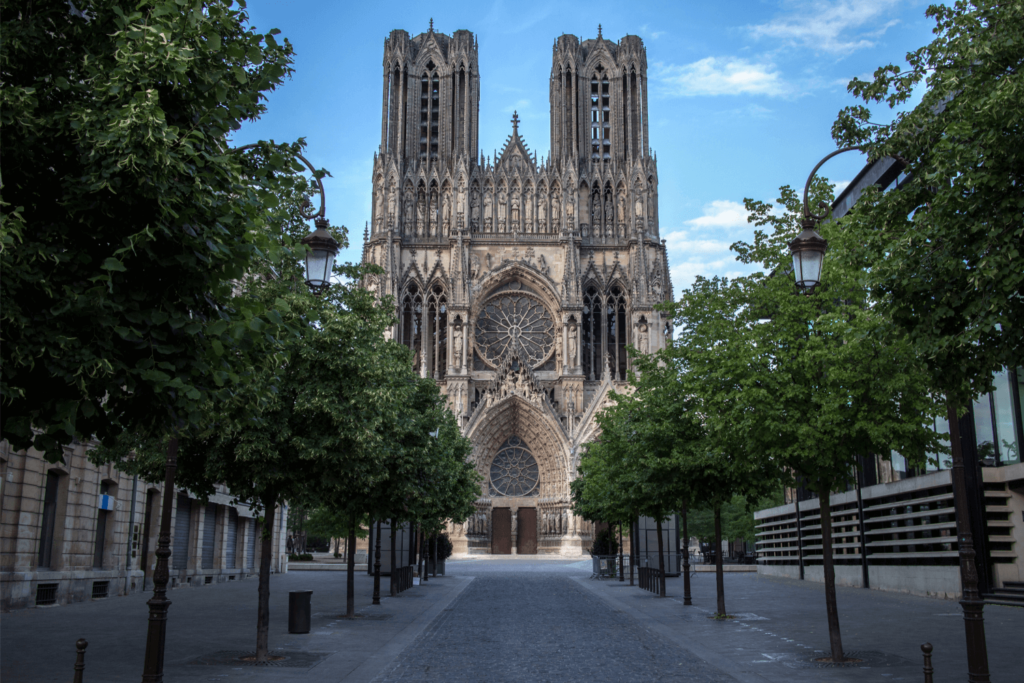 Sainte Chapelle
With construction that began in the 13th Century, Sainte Chapelle eventually became one of the prominent marvels of Paris. It was commissioned by King Louis IX of France to house his relics. 
This royal chapel features world-class stained glass windows, finished off with a neoclassic touch. 
Metro Station: RER B or RER C and get down at the St Michel-Notre Dame
Cost: 11.50 euros ($14 USD)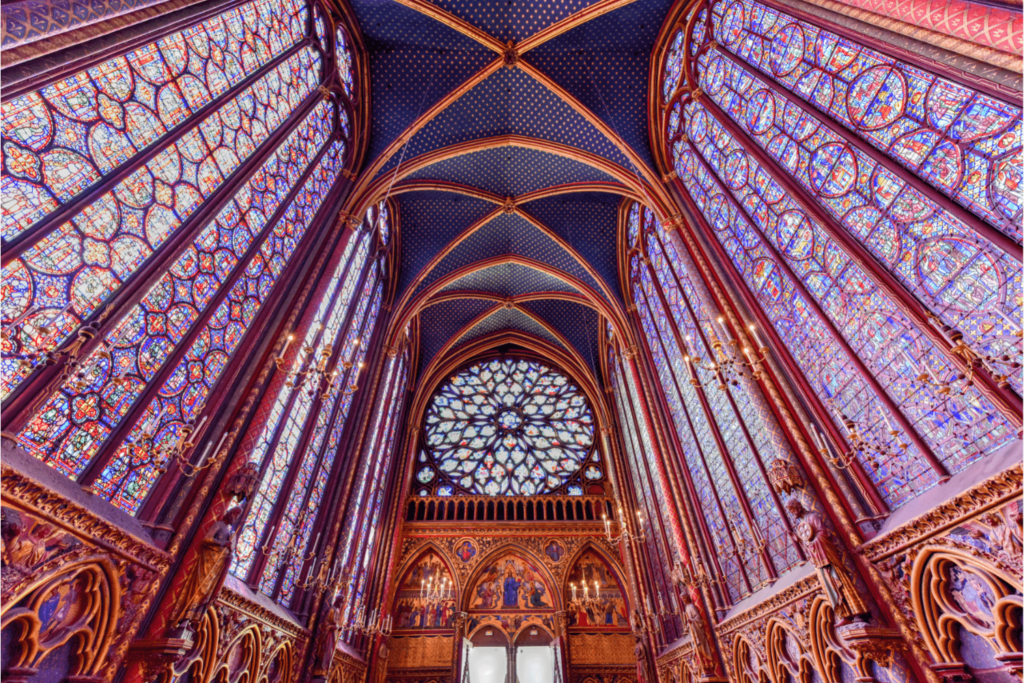 Latin Quarter
This cobbled street has been walked on by some of the great masters of knowledge and as such is considered one of the oldest streets of Paris. This narrow, winding street looks as it may have back then, when the scholars of the Sorbonne university roamed here. 
The Latin Quarter was named after some of the scholars of the university, who spoke in the ancient Roman tongue. The Latin Quarter mostly retains its original and ancient feel because it was spared the sweeping renovations of Baron Haussmann. 
Latin Quarter is a place where modern meets medieval. From food stalls on Rue Mouffetard to the stately Jardin des Plantes, the mighty Pantheon, and the historic Cluny Museum, Latin Quarter is a good place to explore and get lost in history.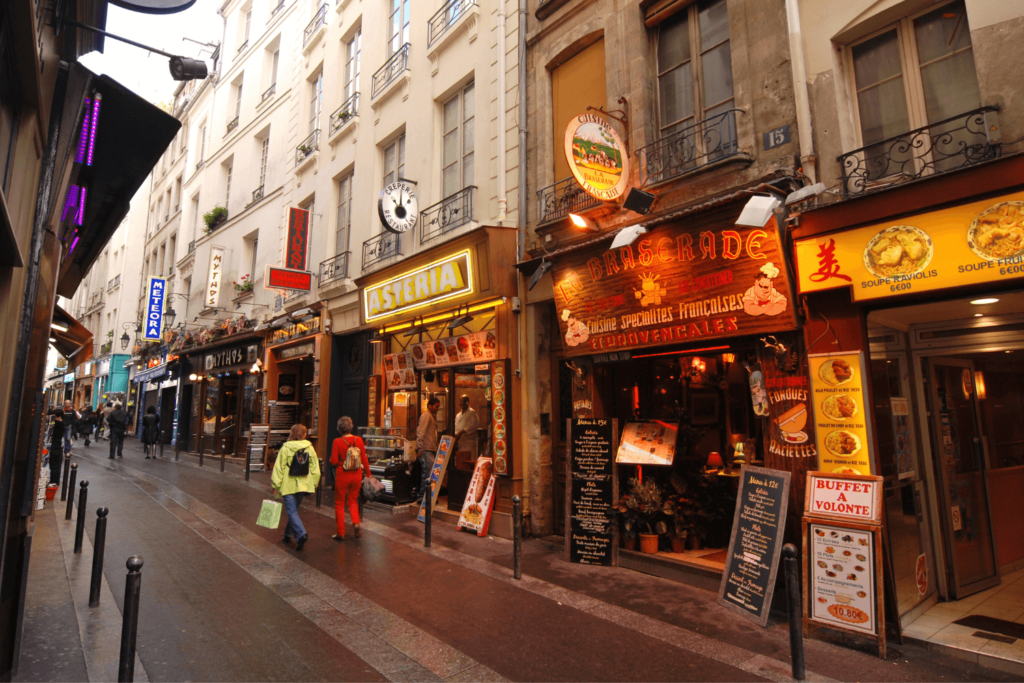 Musee D'Orsay
Another one of the gems of Paris, Musee d'Orsay is quite an interesting place to explore, partly due to its unexpected location. Completed at the turn of the 20th Century, Gare d'Orsay was a grand railway station wherein this museum is located. The former railway station is an extraordinary example of art nouveau architecture, out of which the star of the show is France's treasured national collection of masterpieces from 1848 to 1914. 
Once you enter, you'll be impressed with the rich-hued walls and the world's largest collection of impressionist and postimpressionist art. Canvases by masters including Renoir, Gauguin, Cézanne, and Degas are casually hung in here. 
Metro Station: Musée d'Orsay
Cost: From 16 euros (19.60 USD)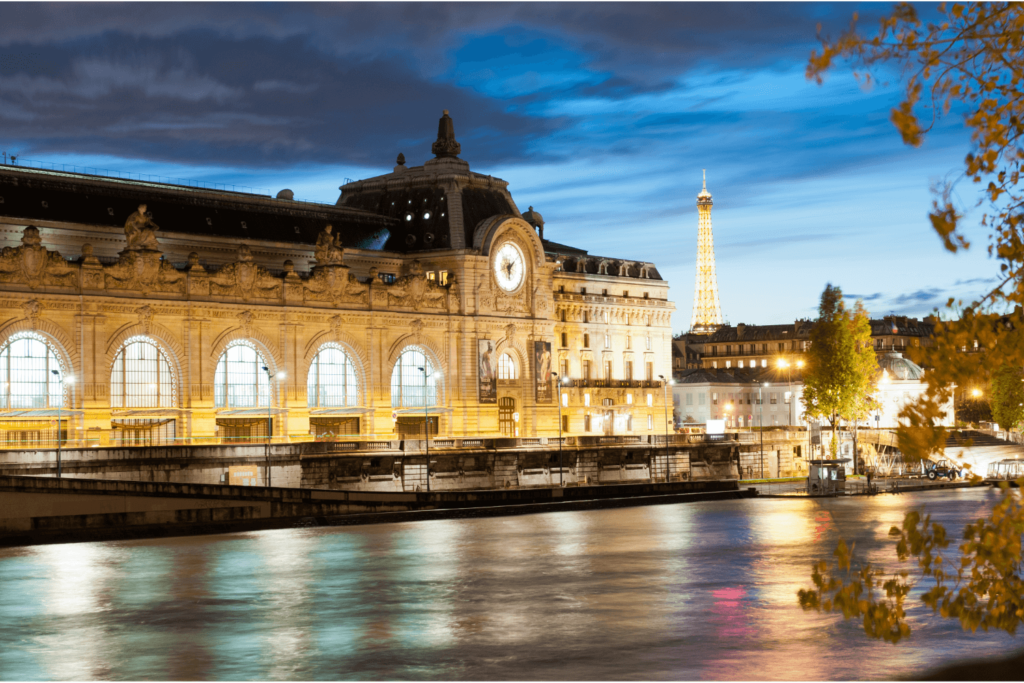 Moulin Rouge
Moulin Rouge, the famous cabaret of France, has been active in Paris for 130 years. The venue is tucked away in Montmartre and here, you can witness the renowned can-can dance where it originated. The Moulin Rouge has been the spot for entertainment in Paris since it was built at the height of the Belle Epoque, the re-flourishing of Paris after France's defeat in the Franco-Prussian War. 
Alongside the dance performances, you can also enjoy some fine-dining. There are several menus to choose from wherein each is named after a pivotal actress, artist, or époque. Of course, it being France, a half bottle of champagne per person is always included!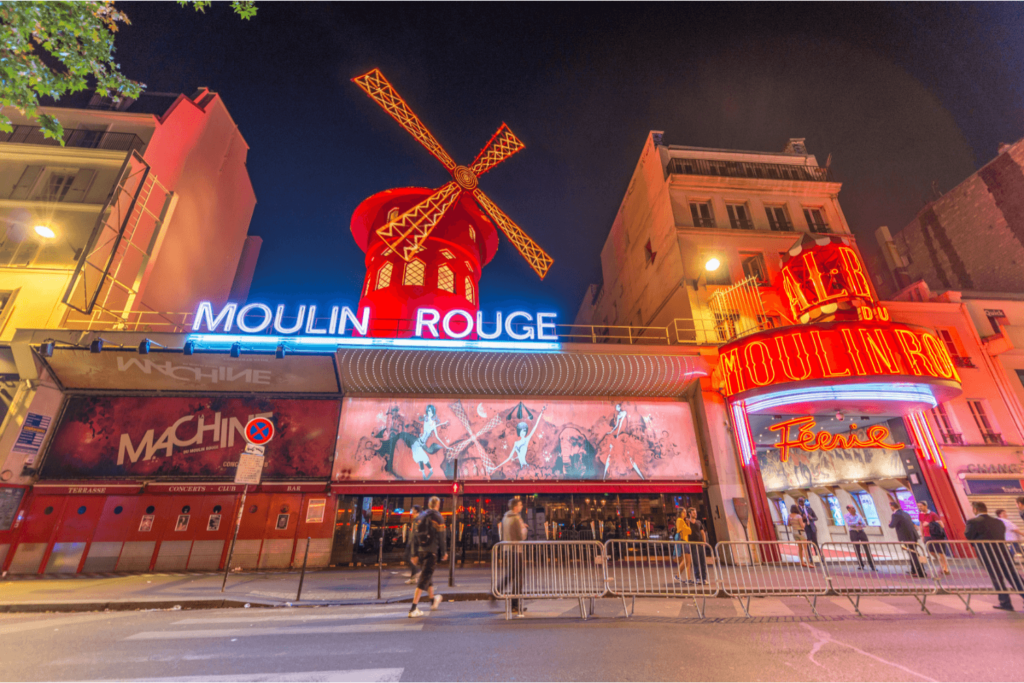 Before You Leave for Paris
Before you set off on your way to Paris, there are a number of things you will need to get organised to ensure a smooth and enjoyable journey. These include what to pack, where to stay and what is the best insurance for your trip to France. All of this is discussed in detail below.
How to Get to Paris
Paris is one of the most popular travel destinations in the world. With its stunning architecture, rich history, delicious cuisine, and vibrant culture, it's no wonder that millions of visitors flock to the city each year. If you're planning a trip to Paris and wondering how to get there, there are several options to consider.
By Air: Paris has two major airports, Charles de Gaulle and Orly, which receive flights from all over the world. From the airport, you can take a taxi, bus, or train to the city center.
By Train: Paris is well-connected to other cities in Europe by train. The Eurostar, which runs from London to Paris, is a popular option for travelers from the UK. The TGV, France's high-speed train network, also connects Paris to other major cities in France and Europe.
By Car: If you prefer to drive, you can take the Eurotunnel from the UK to France or drive through the Channel ports and take the motorway to Paris.
By Bus: If you're traveling on a budget, taking a bus to Paris is a cost-effective option. There are several bus companies that offer services from other European cities to Paris.
No matter how you choose to get to Paris, it's important to plan ahead and book your transportation in advance to avoid any last-minute hassles. With a little planning, you can easily reach this magnificent city and start exploring all that it has to offer.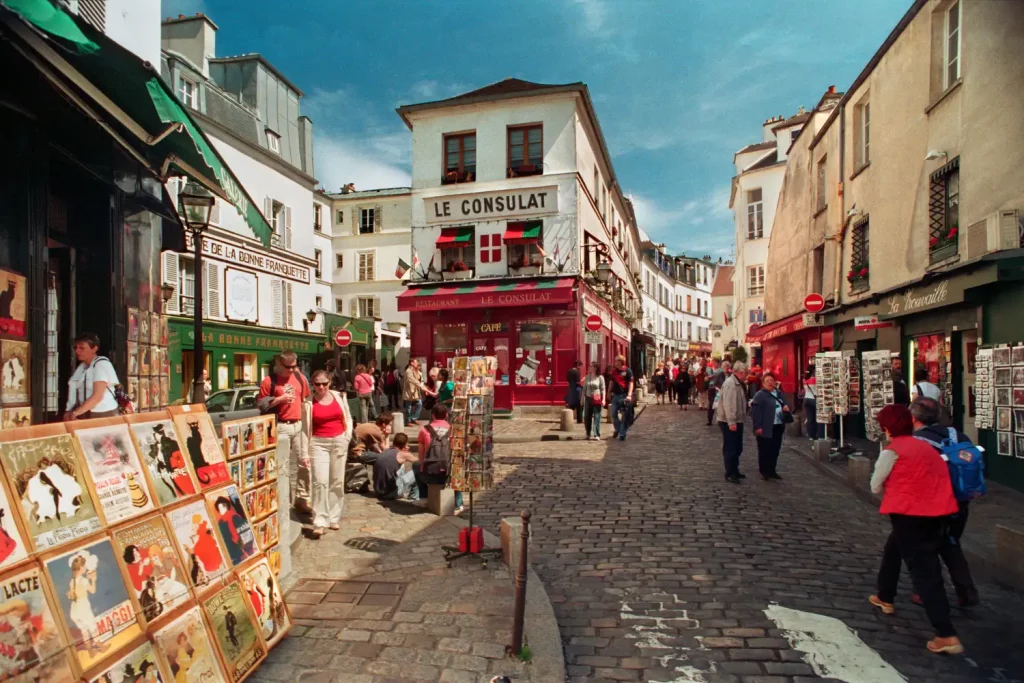 Where to Stay in Paris
There is a wide range of accommodations available in Paris, so you will not be short on options. Here are our top suggestions for the best places to stay in Paris for any budget.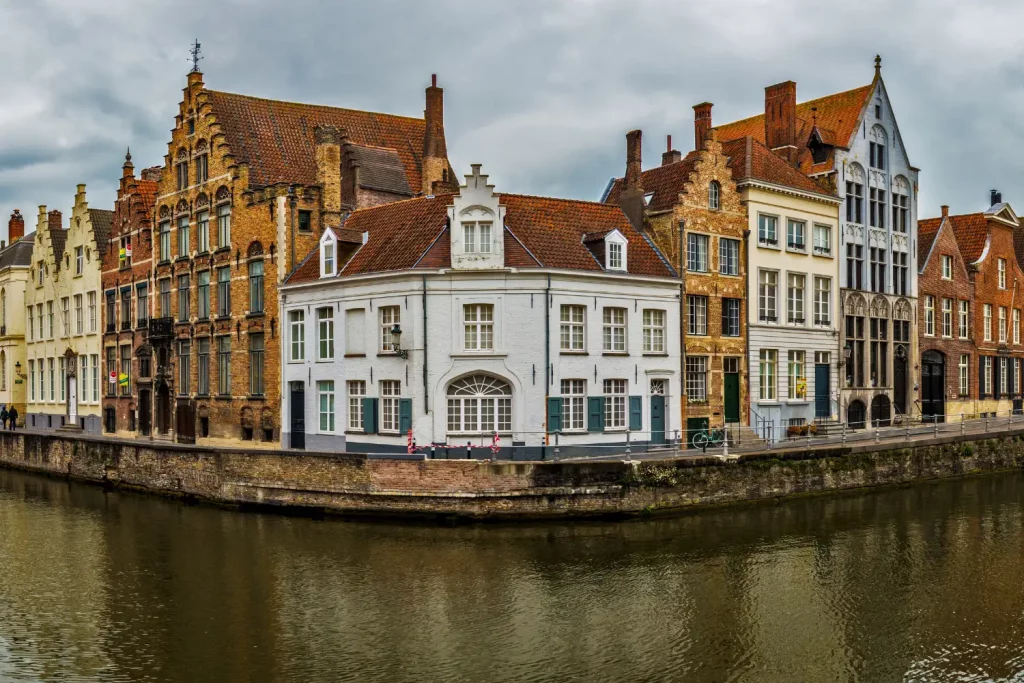 What to Pack for Your Trip to Paris
Paris is a country with a temperate climate, so it's best to pack clothes suitable for both warm and cool weather. Depending on the season, you may need to pack a waterproof jacket and comfortable walking shoes. For the summer months, pack lightweight clothing, sunscreen, and a hat. If you plan on visiting religious sites or formal events, bring modest clothing. Additionally, be sure to pack any necessary medication and your travel documents, including your passport and visa if required.
For our full list of items that we pack no matter where we go in the world, check out our full packing guides over here.
Given the beautiful sights and scenery that you are no doubt going to see around Paris, we highly recommend packing a good camera for your trip. If you want to read more about the cameras we use and why we love them, check out the link below.
You can read what else we keep in our camera bag over here.
Photography Equipment
What is the Best Travel Insurance for Paris
I know travel insurance is the least enjoyable thing to purchase and look at when you're planning a trip, however, you wouldn't want to be without it in the event that something happened. Accidents can happen anywhere and the extortionate medical bills will ruin your trip if you are not covered.
To ensure you have a stress-free trip with no worries about potential medical bills, make sure you cover yourself when you travel. We can recommend using SafetyWing, a backpacker-friendly and cheap insurance company that provides good coverage and support. It is also nomad-friendly, unlike most other insurance companies, meaning you do not need to worry about being out of your home country for too long.
Get a quote for your travel insurance right here and get covered!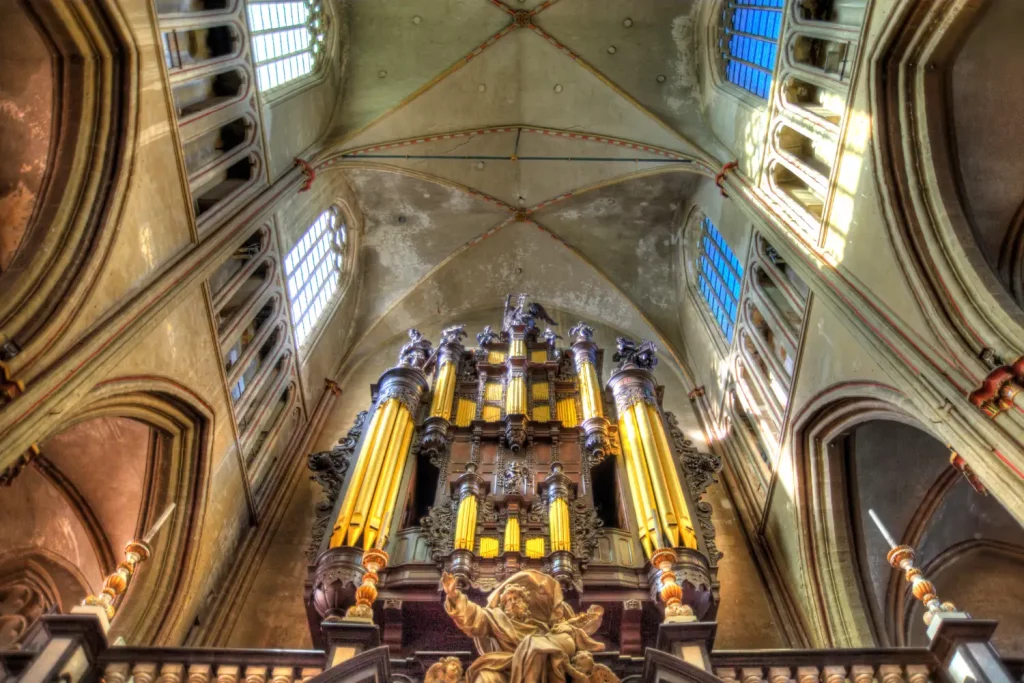 So there you have it, your guide to spending a weekend in Paris. If you are visiting this incredible city and have any other questions on what to expect, leave us a comment down below. We love to chat about this stuff! If you have already been, let us know how it was! Let us know in the comments below!
Also, remember to share this with your friends and family that you are going to share this amazing experience with. Sharing is caring and we want to ensure that everyone is fully prepared to maximise their experience completing this stunning walk.
If you are planning a Paris trip soon then check out our other France content right here. Come and find us on social media to see where we are currently exploring. Tag us in your photos from your stay and we will share them with the rest of our community of explorers and backpackers.
Read Now:
This article may contain affiliate links that provide us with a small income. For more information read our Affiliate page.
---
Pin this image to your France Pinterest board for later