Bali is one of the hottest tourist destinations in Indonesia at the moment. How could you say no to chasing waterfalls and seeing the sunrise over the famous rice paddies with your own eyes? Trying to squeeze all of this beauty into one week is no easy task, but no need to worry as we have done it for you. After this week in paradise, you will not be wanting to leave!
In this guide, we will be discussing everything you need to know, including how to get there, what to pack, where to stay and the sights you cannot miss. This is your ultimate Bali Itinerary, seven days of chasing waterfalls, swimming with turtles and shopping till you drop.
Save this image to your Indonesia Pinterest board for later!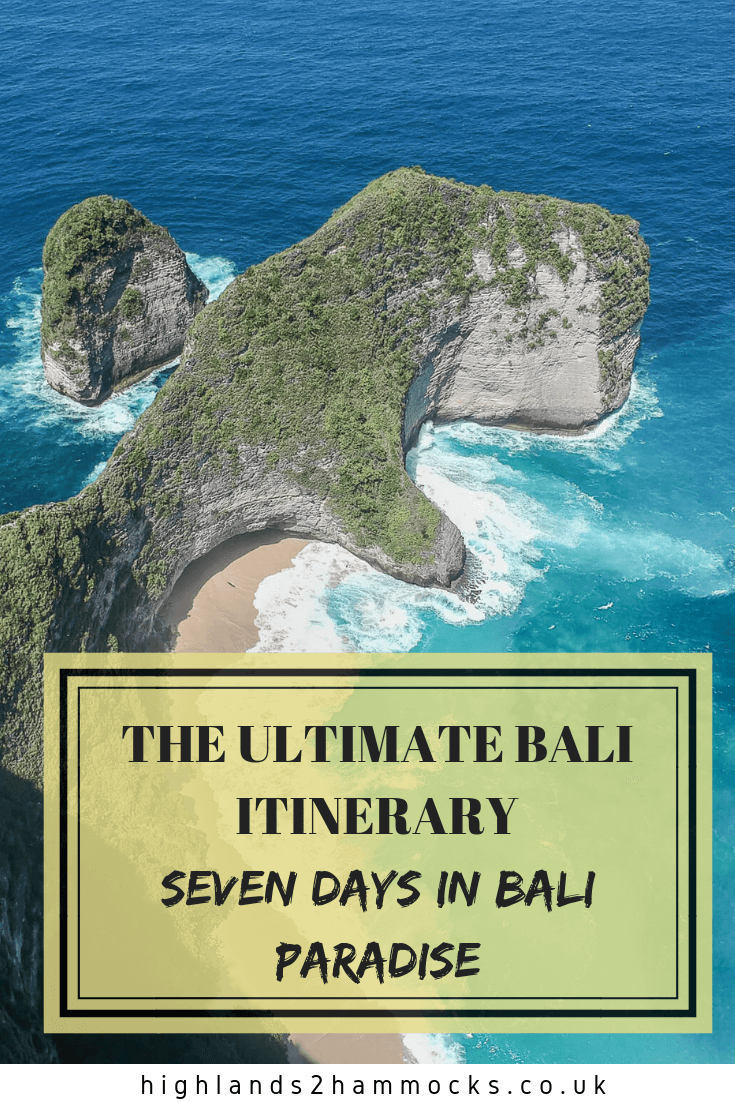 There are so many things to do in Bali, below is a quick summary of each of your days on the island. All of these will be discussed in greater detail later in the article.
Day One
Uluwatu Temple
Suluban Beach
Karang Boma Cliff
Day Two
Angel's Billabong
Broken Beach
Kelingking Beach
Rumah Pohon Tree House
Diamond Beach
Day Three and Four
Swimming with Turtles on Gili Trawangan
Gili Meno Underwater Statues
Gili Trawangan Sunset Swings
Day Five and Six
Teganungan Waterfall
Tegalalang Rice Terraces
Campuhan Ridge Walk
Ubud Markets
Day Seven
Relax in Canggu's lively cafe and bar scene
Come along on our Bali adventure and see with your own eyes what this amazing island has in store for you! Subscribe to our Youtube channel and see more of our adventures by clicking here.
The Ultimate Bali Itinerary – Seven Days in Bali Paradise
Before You Leave for Bali
Before you set off on your trip of a lifetime to Bali, there are a few things you will need to get sorted out for a stress-free and enjoyable trip. These include what to pack, what visa to get, what insurance is best and where to stay. These are all discussed below.
How to Get an Indonesian Visa
If you are travelling to Indonesia for less than 30 days and you are from a country on the Visa on Arrival List, you don't need to worry about a visa. You will be automatically granted access into Indonesia for 30 days upon arrival at immigration.
If you wish to extend your trip in Bali and want to stay in Indonesia for over 30 days, then you will need to purchase a Visa on Arrival (VOA) on your entry into Bali. This is easily done and should not be stressed over. Once you are in the country, you can then either hire a visa agent or complete the paperwork yourself to be granted a further 30 day visa.
You can read more about obtaining an Indonesian Visa and using a visa agent here.
What is the Best Travel Insurance For Bali
As you would do when you are travelling any country, it is important to make sure you have travel insurance before leaving for Indonesia. Medical bills are expensive and it's not worth forking out the money for any accidents that may happen.
We recommend using World Nomads Travel Insurance for the best and cheapest coverage, as they offer a huge range of cover, fantastic customer support and all at a very reasonable price. Always make sure that you are covered for all of the activities you will want to take part in whilst you are away.
You can get your quote before you leave on your trip right here.
Also Read – Travel the World – Money Saving Tips
What to Pack for Bali
As with the rest of Indonesia, Bali is blessed with tropical weather year round. This means there are two seasons: wet season and dry season. The temperature during both seasons remains a steady 30oC pretty much all year, so we would recommend that you pack light clothing and a light waterproof. Lucky for you, this makes packing a lot easier and your luggage a lot lighter.
Check out our Summer Packing List for Women and Summer Packing List for Men for some clothing inspiration for your trip to paradise.
When it comes to sun protection in Bali, sunscreen purchased on the mainland and the smaller islands is extortionate. A small, 200mL bottle of sunscreen will cost you as much as £15. We therefore recommend packing as much sunscreen as you can before you leave for Bali.
As you may be aware, Bali is one of the most photogenic places in the world, so you definitely don't want to forget your camera. No matter where we go in the world, we always ensure our camera bag is fully topped up.
If you would like to know more about what is in our camera bag, click right here.
Don't forget to subscribe and follow our journey on Youtube here.
How to Get To and From Bali Airport
Bali is an island in Indonesia so if you are travelling from outside the nearby islands, the easiest way to get there is by flying into Denpasar Airport. When you arrive at the airport, you will be greeted by swarms of people holding signs with their customers name, waiting for them to arrive. These are airport transfers, some are genuine, but most are only there to overcharge and rip you off.
For a stress-free arrival, you can organise with your accommodation for a transfer to your hotel from the airport.  For a transfer to the southern part of the island, this will cost around £12, which might sound cheap for an airport taxi, however it is actually expensive for Bali.
Another option is to bag yourself a cheap, local taxi (a Bluebird taxi). This can be done by walking out of the airport to the nearest hotel and flagging one down. The cost of these taxis is much lower, costing almost half of that of a prebooked transfer.
The cheapest option for getting from the airport is an online taxi company such as a Grab or a Go-Jek taxi. These taxi companies are not allowed to enter the airport, however you should be able to order one from outside the grounds. The easiest way to do this is walk 10 minutes from the arrivals lounge to the nearest hotel and book it from there.
Grab and Go-Jek are the cheapest taxi options in Bali and you can ask for either a car or a scooter. You can download the apps for these companies on your smartphone.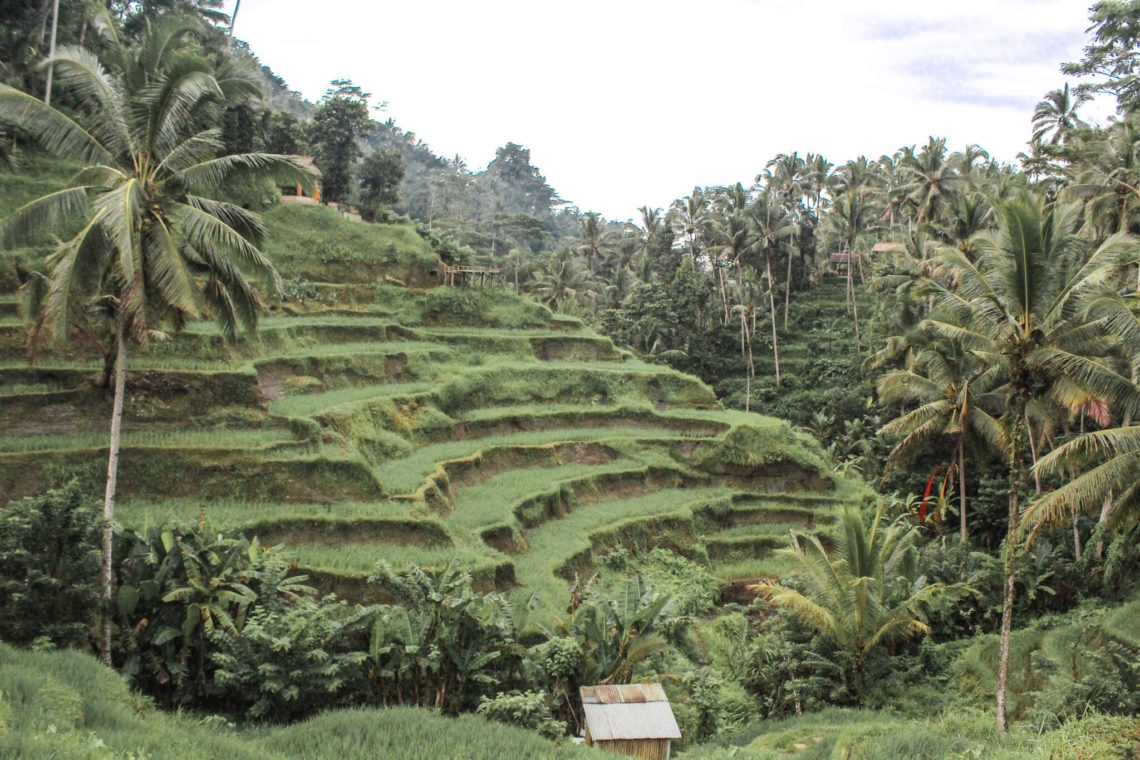 Where to Stay in Bali
All throughout Bali, there are many beautiful places to stay amongst the jungle, where you can experience luxurious living for a cheaper price. If you are still all about the tight budget, it is perfectly easy to do that too. There is accommodation for any budget in Bali. We used booking.com for most of our accommodation in Bali and we can recommend that you book with them too.
We will also be recommending the best accommodation for each location in the itinerary below.
What is the Best Way to Get Around Bali
Renting a Scooter
The easiest and cheapest way to get around Bali is by renting a scooter. You can rent one from your accommodation for around £2.50 a day. It is important to make sure you are also given the required number of helmets with your scooter rental, whether there will be one or two of you riding on the scooter. If this is the method of transport you choose to use, make sure you wear a helmet and drive safely as the roads in Bali can be quite chaotic.
It can be common that the police (or someone pretending to be the police), will spot a tourist and fine them for not having an Indonesian driving license. It is a good idea to have an international driving license, which you can purchase from a main post office for £5. To purchase this you will need to show your passport, driving license and a bank card.
Renting a Car
Another option for getting around Bali is to hire a driver for the day. There are many drivers that will take bookings for 6-8hrs, providing you with a personal tour guide for the day. They will drive you around to all of your chosen sites, and even act as your personal photographer, all for a set price. You can book these drivers through your accommodation, or with people that you will see on the street advertising taxi services.
Unfortunately, this price usually tends to be very expensive due to lack of bartering and haggling by tourists. The cheaper option is to use internet taxi companies such as Grab and GoJek, who offer a much more standard day rate.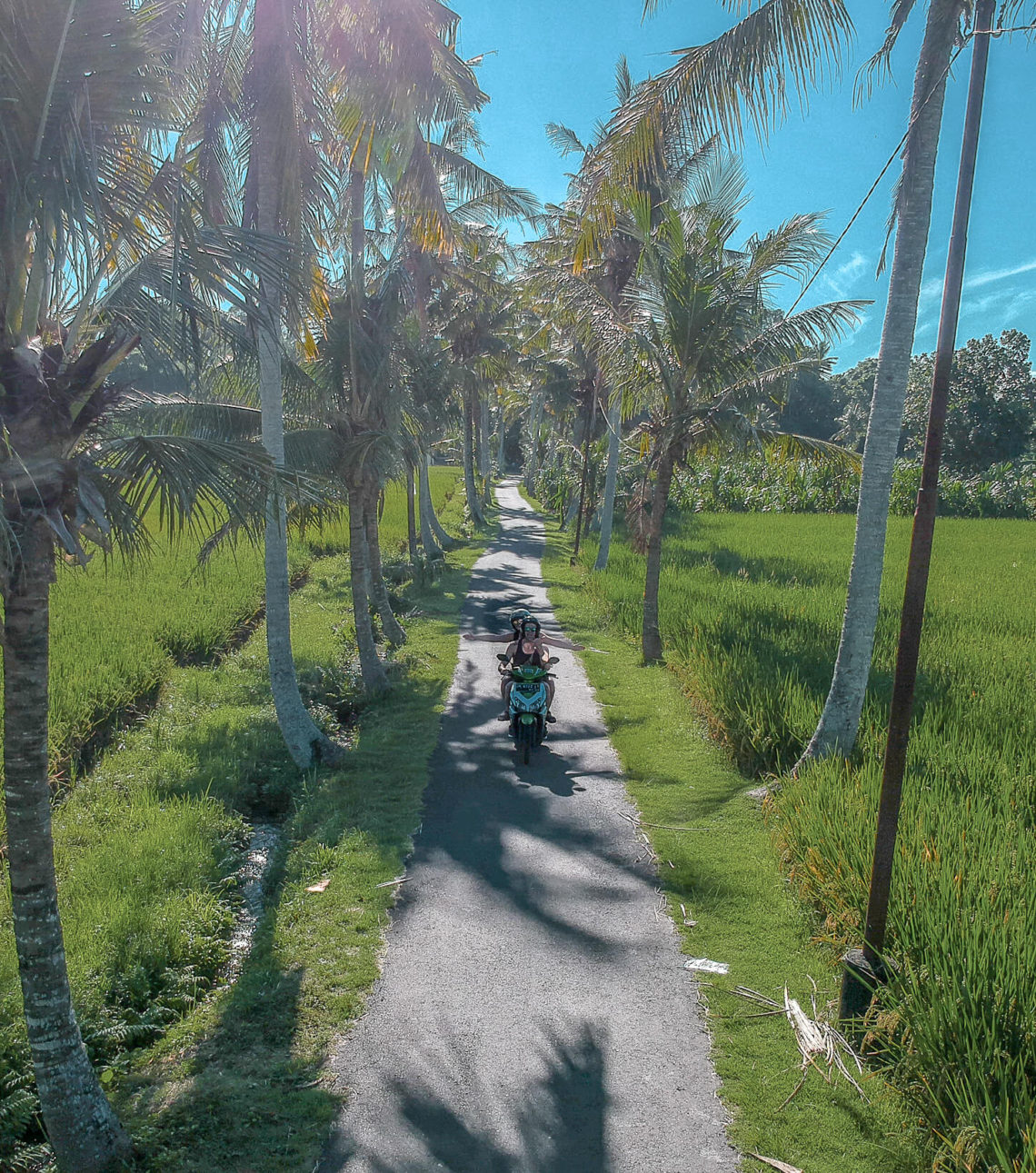 Also Read – Visa Extension Bali – Everything You Need to Know about Your Visa Extension Indonesia
The Bali Itinerary – Seven Days Touring the Island
Day One – The Uluwatu Peninsula
Upon arrival into Bali, the first stop you should head to is the peninsula on the south-eastern side of Bali. Uluwatu is chock full of wonders, beaches and cliff points, so many in fact, you might want to change your plans and stay here for the whole week!
Keep up with us over on Youtube and SUBSCRIBE for more videos!
Uluwatu Temple
Admission fee – 30k rupiah adult, 20k rupiah child
Parking fee – 3k
Uluwatu is also home to one of Bali's most beautiful and popular temples, Tanah Lot. Situated right on the cliff edge, this is a very popular instagram photo location and also home to many monkeys. Make sure you don't have any loose valuables out as they are known to steal from travellers.
In order to access the temple,  men and women both need to wear a sarong or something that covers them from waist to ankles. In addition to this, men will also need to wear a traditional Balinese head dress.
Suluban Beach
Admission Fee – FREE
Parking fee – 50k rupiah
This adventure packed peninsula will show you some of the most beautiful beaches that Bali has to offer. Unfortunately, some of these beaches will not be accessible during high tide, so make sure you check the tide times before you go.
The next stop you should check out is Suluban Beach . You will want to arrive at low tide, as it will be easier to explore around the caves and there will be more sand space on the beach. It will cost around £2.50 to park your scooter (if you have one) in the car park.
After walking 10 minutes from the car park down the cliff, you will reach a cave. Keep low and mind your head as you crawl through the low cavern, you will then be greeted with the beautiful Suluban beach.
This beach is very popular for surfers, so if this is what you're into make sure you look out for board rental shops on your way down to the beach.
Karang Boma Cliff
Admission fee – FREE
Parking fee – 60p
Finish off the day with your first Balinese sunset. One of the most beautiful sunsets we have ever seen was at the Karang Boma Cliff, a 10 minute drive from Saluban Beach. It will cost 60p per scooter to enter. Upon entry, you may be asked if you have a drone, which if you say yes to, they will ask you for a further £6.
Pass through this pay point and drive as far as you can, turning right onto a dirt road for about 200m until you find the scooter parking spot.
This area is most popular at golden hour sunset, especially for photographers. There are no barriers around the cliff edge so be careful.
 

View this post on Instagram

 
Where to Stay in Uluwatu
Luxury – Hidden Hills Villas is nestled in the hills of Uluwatu overlooking the sea. If you are lucky enough, you may even be able to bag yourself one with an infinity pool or spa bath!
Book your stay at Hidden Hills Villas here.
Mid-Range – An example of the cheap luxury accommodation you can live in Bali. La Kreyiol is centrally located and with an outdoor swimming pool and breakfast included, how could you say no?!
Book your stay at La Kreyiol here.
Budget – For a cheap price you can stay in a double room at Pecatu Guest House & Hostel, central to all the hot spots in Uluwatu
Book your stay Pecatu Guest House and Hostel here.
For all of the other best places to stay in Uluwatu, click through to booking.com here.
If hostels are more your social scene, there are a huge range of hostels to choose from in and around Uluwatu. Book your stay for Uluwatu right here.
Also Read – Best Bank for Travelers – Starling vs Monzo Card Review
Day Two – A Trip to Nusa Penida Island
After the sunset of your life on Uluwatu, it is time to head over to the port in Sanur. This sits around 1 hour and 20 minutes away and is where you will catch the fast boat to Nusa Penida. By taking this boat instead of a day tour, you will be able to organise your own tour around the island and enjoy at your own leisure. Make sure you allow at least one full day of exploring here. There are many ferry's offering day trips however to get the full experience, we would recommend spending one night here.
Read our full itinerary to this magical island for all the details you need to know about getting to Nusa Penida and getting around the island.
Make sure you book your fast boat to Nusa Penida in advance to secure a spot, as they do tend to sell out quick.
Browse all of the tours and fast boat options for the Nusa islands right here.
How to Get Around Nusa Penida
When you arrive in Nusa Penida you can choose to get around the island by renting a scooter or hiring a driver for the day. If you are not an experienced scooter rider, we would recommend you choose the latter as the roads in Nusa Penida can be extremely bumpy and dangerous on a scooter. Even for large cars, the drive is a struggle.
If you're short on time on the island, you don't need to worry about finding your way around or finding the best photo spots, your driver will do all of that for you. You can choose your own sights or follow your drivers pre-planned itinerary.
Angel's Billabong
Admission fee (Angel Billabong and Broken Beach) – 5k rupiah
After a bumpy drive, you will arrive at the car park for Angel's Billabong. It will cost you 30p to visit and let me tell you, it's well worth splashing out on as this will also give you access to Broken Beach, which is the next spot. Walk around the edge of the cliff, passing by many photo opportunities, and you will come across Angel Billabong, a natural infinity pool looking out to sea.
It is possible to swim in the infinity pool during low tide however at high tide this would be very dangerous as the waves crash against the rocks and could potentially drag you out to sea. Even if you arrive at high tide, it's still a fascinating experience watching the waves crashing off the rocks.
Read our full guide to Angel's Billabong and Broken Beach over here for all the details you will need to know.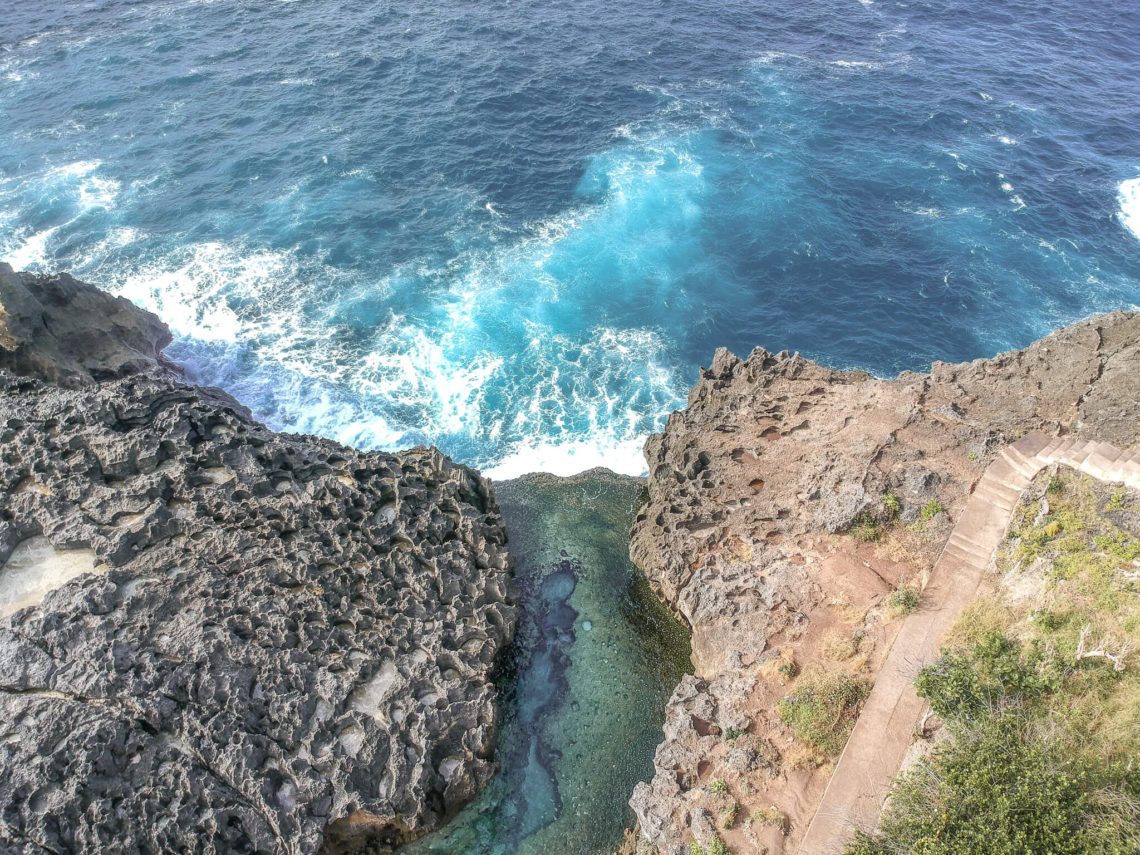 Broken Beach
Admission fee (Angel Billabong and Broken Beach) – 5k rupiah
Follow the rugged coastline, being mindful of the lack of barriers, and you will reach Broken Beach. This spot is easily recognisable from the arch-like rock formation over the sea. This spot is great for photography or even if you just like to take it all in and enjoy the view.
There are some pop up stalls where you can buy food and drink if necessary.
Read our full guide to Broken Beach here for all the information you will need to know.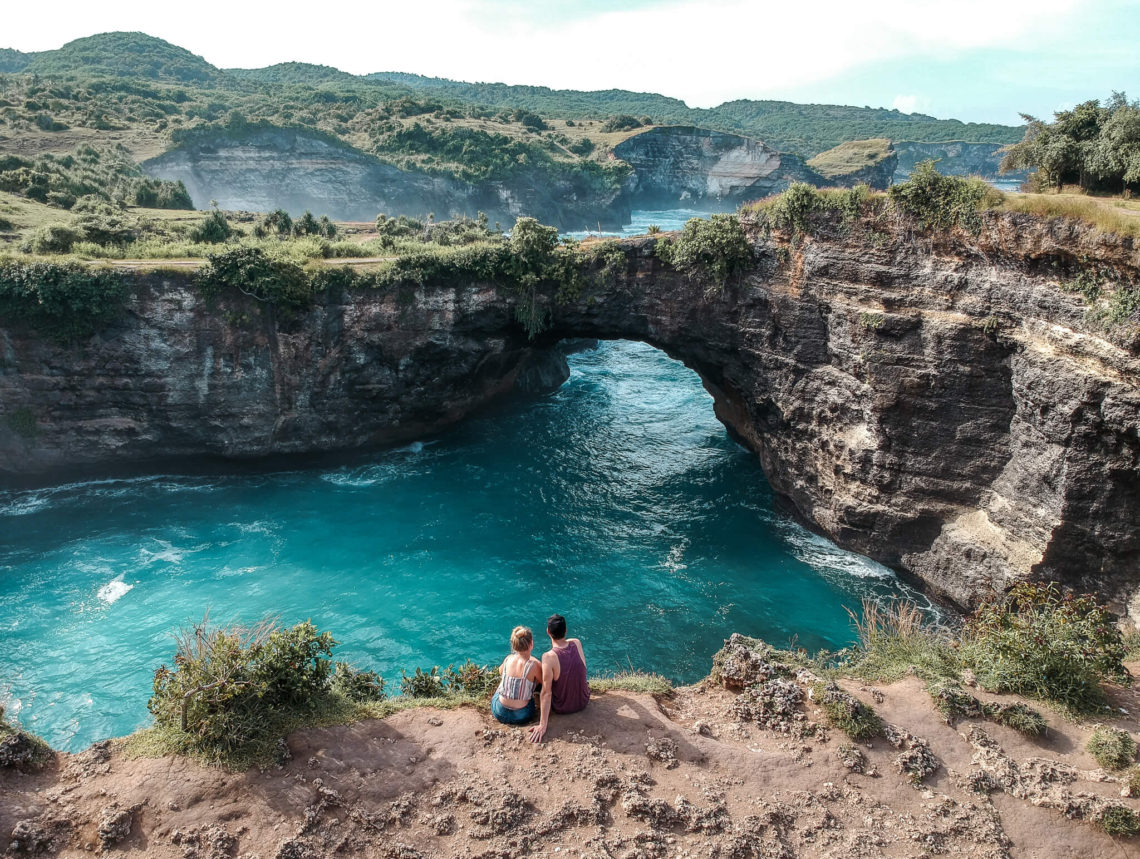 Kelingking Beach
Admission fee (Kelingking Beach) – 10k rupiah
Parking fee – 5k rupiah 
One of Nusa Penida's most Instagrammable spots has to be the t-rex rock formation out at sea. Due to this comparison, this Kelingking Beach can get extremely busy throughout the day and it will be obvious where the main photo spot is. There is a bamboo railing protecting you from the cliff edge, there will be many people climbing over it for the perfect Instagram photo, however, please don't do this. The perfect picture is not worth your life.
If you do want to get a picture with no barrier in the way, you can walk around the cliff away from the stairs to the beach and there are two spots with the perfect view.
 

View this post on Instagram

 
There are stairs leading down to the beach at the bottom of the t-rex where you can relax on the beach. This is a strenuous walk in hot weather conditions, so only take the walk down if you think you will be able to make it back up! The waves on the beach can be extremely powerful and would only be recommended for the confident swimmers.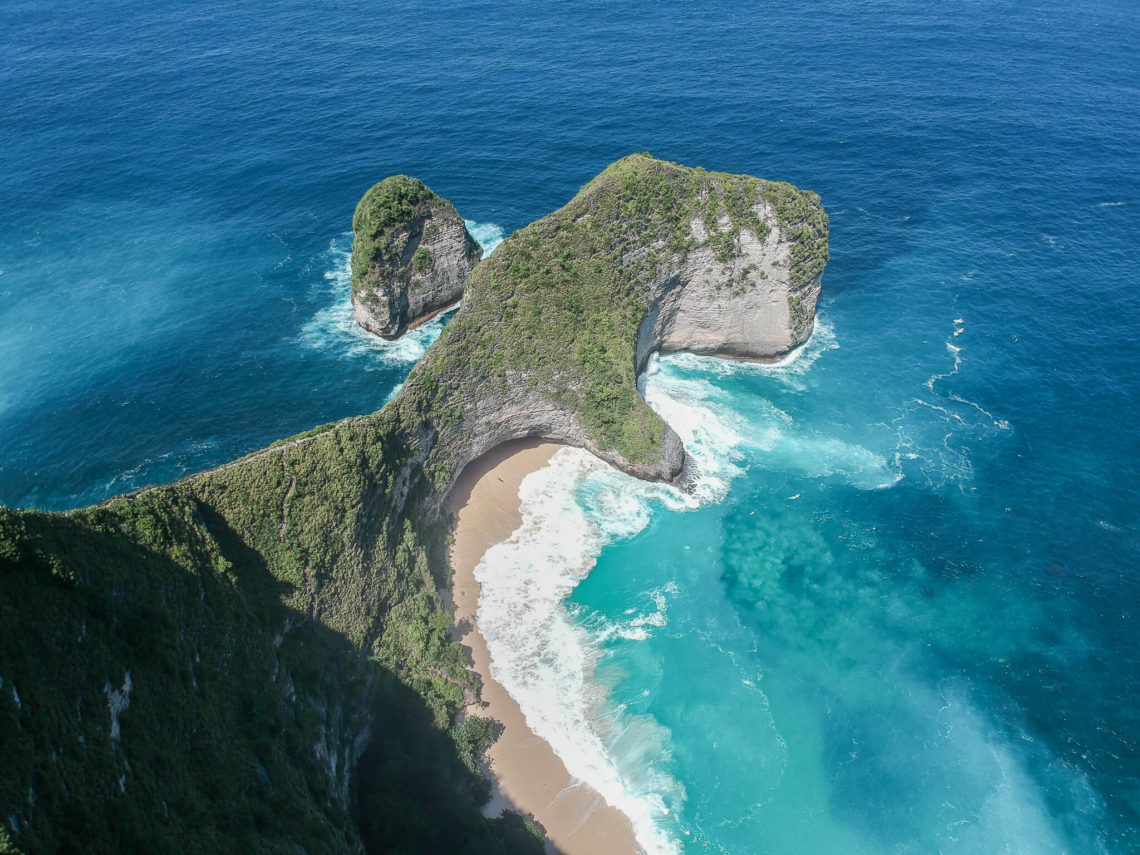 Rumah Pohon Tree House
Admission Fee (Rumah Pohon Tree House and Thousand Islands View Point) – 10k rupiah
You will most likely have seen this famous Airbnb treehouse on Instagram at some point as it is another one of Nusa Penida's most popular locations. Looking out over the rugged cliffs of the island, this idyllic viewpoint is the perfect spot for a photo.
You can even book a night at this treehouse and stay here yourself. Imagine watching the sunrise from here!
Make sure you book your stay at Rumah Phon Treehouse now or you will miss out, bookings fill up fast! Click here to book now! 
 

View this post on Instagram

 
On the way back up to the car park, you will pass Thousand Islands View Point. This is another beautiful opportunity for a photo on Nusa Penida, looking out across the Indian Ocean.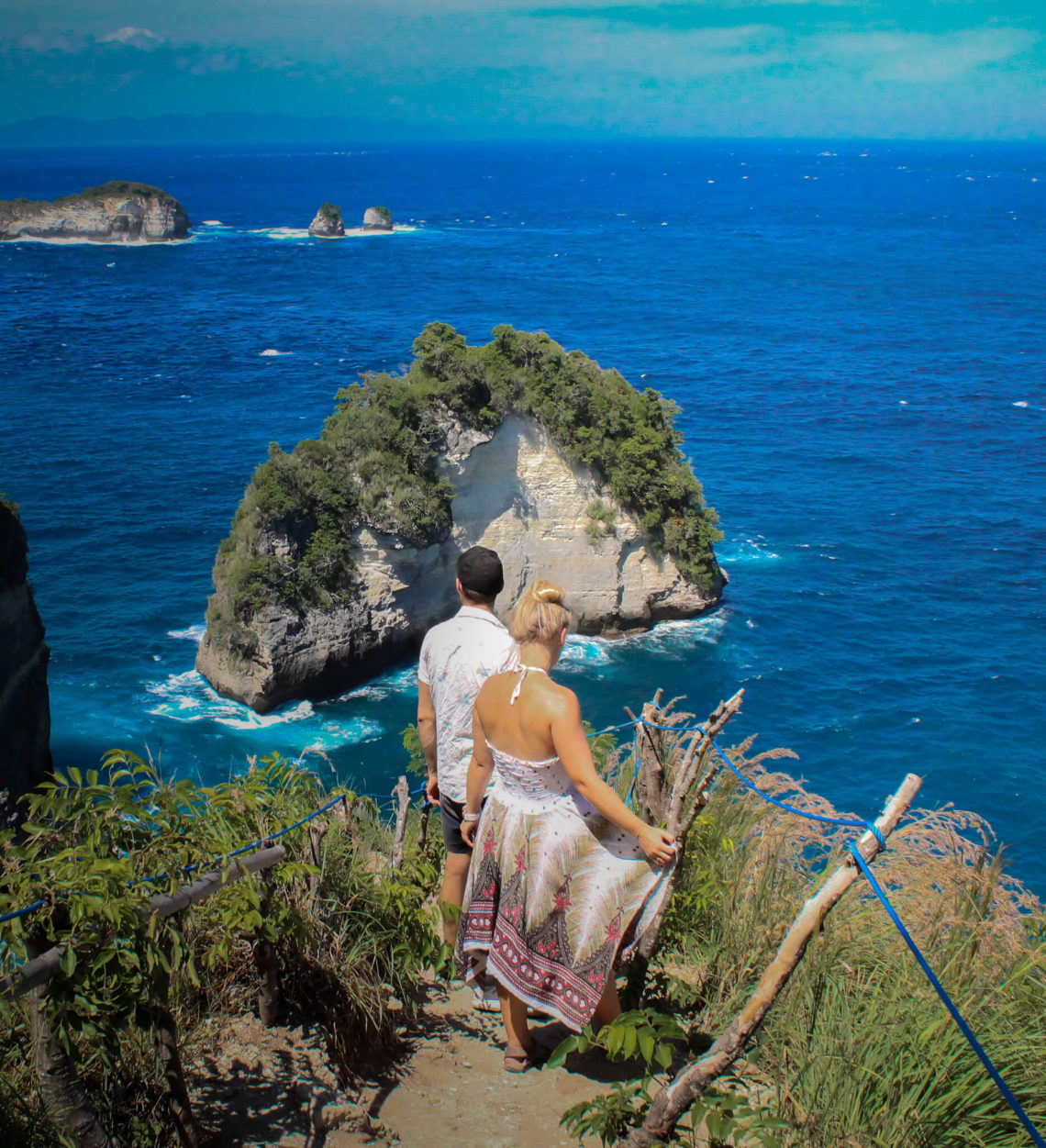 Diamond Beach 
Admission fee – 10k rupiah
Parking fee – 5k rupiah
The contrast between jungle vibes and beach vibes in this area is unbelievable. Follow the path and on your left, you will see stunning greenery, on your right you will see the path leading down to Diamond Beach. This area is also very busy with people taking photos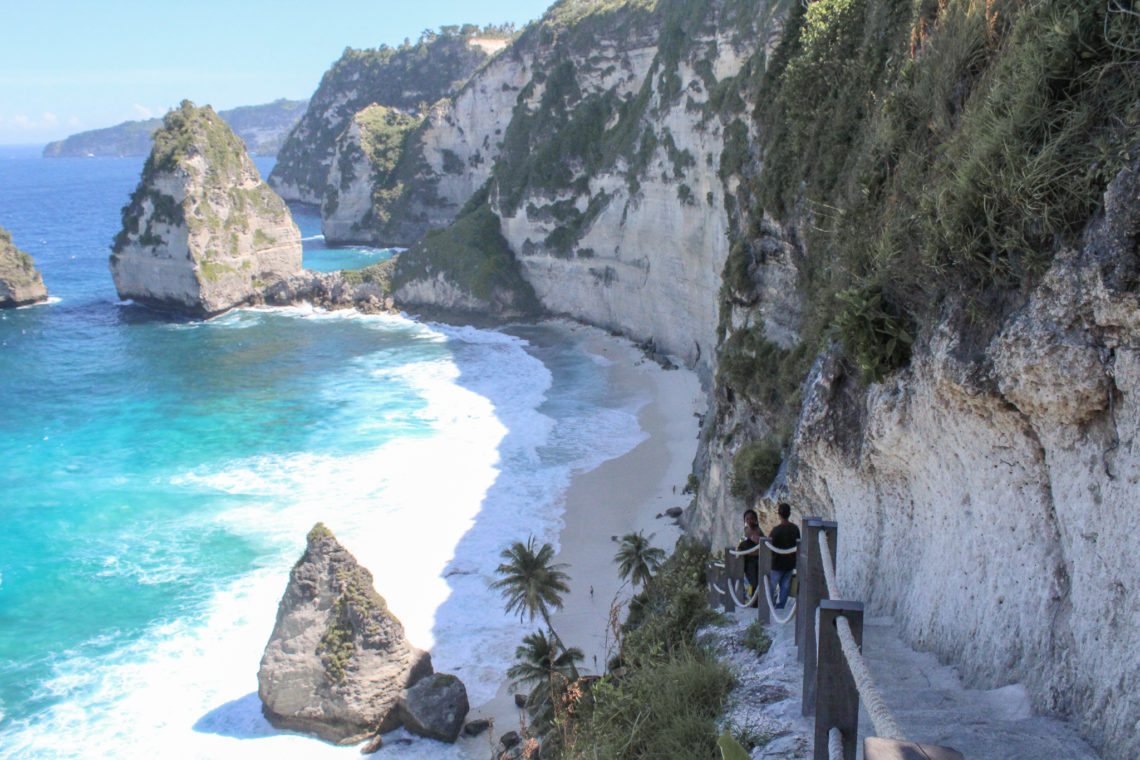 Where to Stay in Nusa Penida
Luxury – If you are looking for a luxurious Nusa Penida experience, look no further than Suwehan Cliff Tree House. By booking this accommodation you will have access to your own private beach, stunning views and breakfast included.
You can book your stay at Suwehan Cliff Tree House right here. 
Mid-Range – Manta Cottage Seaview Plus will be a great place to rest your head at the end of an adventurous day. Enjoy the pool views or take advantage of the hot spring bath to chill out in the evening.
You can book your stay at Manta Cottage Seaview Plus right here.
Budget – Spend a cheap and cheerful night at Agung Pring Homestay, located on the east side of the island. With a balcony view, private bathroom and air conditioning, you'll have everything you need for your night on Nusa Penida.
You can book your stay at Agung Pring Homestay right here. 
For all other choices of accommodation on Nusa Penida, click here.
If hostels are more your social scene, there are a huge range of hostels to choose from in and around Ubud. Book your stay for Nusa Penida right here.
Also Read – Angel's Billabong and Broken Beach – A Complete Guide
Day Three and Four – Sunsets on the Gili Islands
If blue waters and golden beaches were on your Bali bucket list, then you need to make sure you head to the living paradise that is the Gili Islands. These islands actually belong to Lombok, another Indonesian island close to Bali, however, they are very popular among tourists visiting Bali.
There are three Gili Islands, Gili Trawangan, Gili Meno, and Gili Air. Each of these islands is incredibly unique in their own way,  however due to the limited time of this itinerary, we recommend you stay on Gili Trawangan, the largest of the three islands.
To read more about the three islands, check out our full guide to the Gili Islands over here.
Before you set off on your adventure to these paradise islands, make sure you have everything you need! Download our FREE printable packing list, with all of the items you will need to pack, as well as some other useful tips about the islands.
Don't forget to subscribe and follow our journey on Youtube here.
How to Get to Gili T from Nusa Penida
To get from Nusa Penida to Gili T, you will need to get one of the fast boats leaving the island in the morning. These boats will take you directly to the island of Gili Trawangan and will take roughly You can read more about ferry times and prices here.
These fast boats sell out well in advance, with prices going through the roof the closer you get to the dates. It is therefore recommended that you book as early as possible to secure a space on the boat.
You can read our full guide on how to get to and from the Gili islands over here.
Or, you can browse the best speed boat options and book your spot here.
How to Get Around Gili Trawangan
There is no motorised transport on Gili Trawangan, so the most popular way to get around is by bicycle. Renting a bike is fun and easy, and will cost you as little as £3 a day. The entire island will take you roughly one hour to cycle around, some of which will require pushing the bike as it is sandy.
You will also see many small horses and carts taking tourists and equipment around the island. These horses are poorly treated and overworked in hot conditions, something that is becoming increasingly apparent to tourists. Do not use this method of transport as it only fuels the need to abuse these animals.
The other option is to walk. The island is an incredibly beautiful place to be and there is no better way to appreciate this beauty than on foot, taking your time. You are on island time after all. No hurry, no worry!
Swimming with the Turtles on Gili Trawangan
There are plenty of activities on the island to choose from, you are never going to find yourself bored. Perhaps the best activity you can do on this paradise island, however is to grab a snorkel and head out in search of some turtles.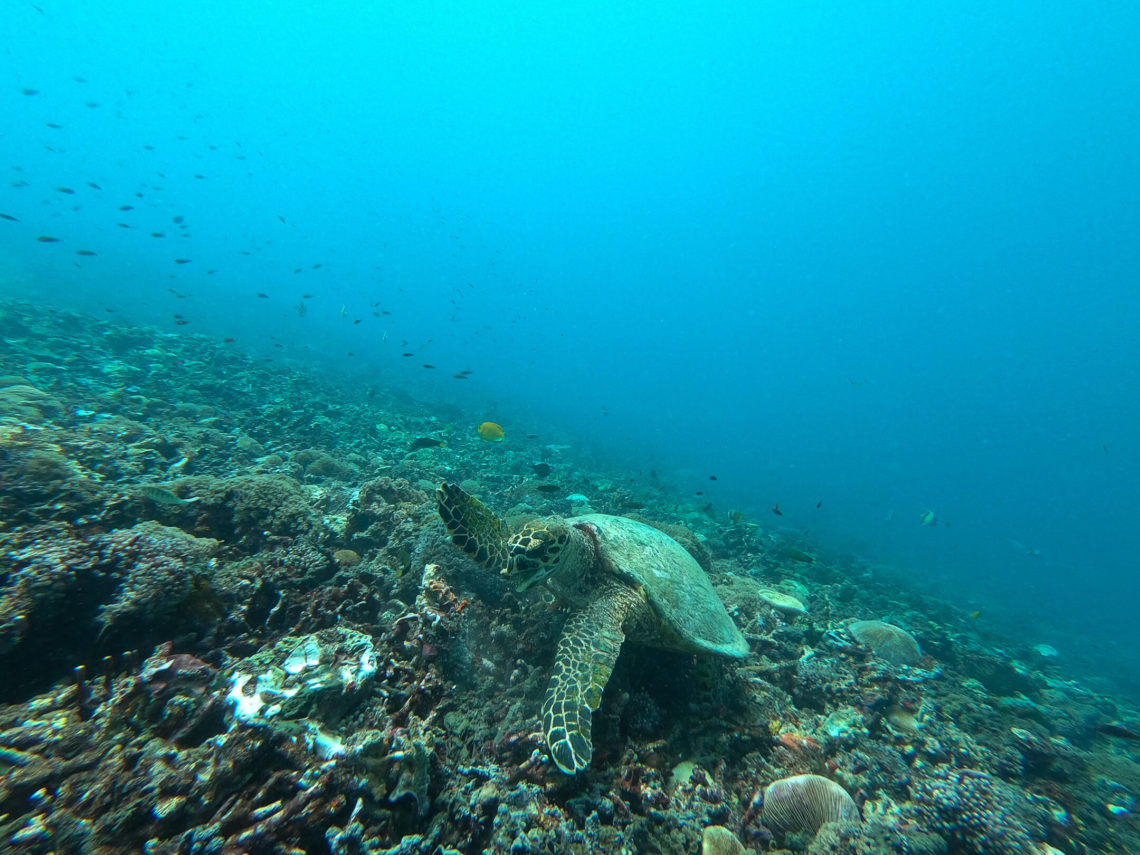 You can book onto one of the many snorkelling tours that leave from around the island, most of which are based in front of the Gili T markets. These tours cost around £8 and include a mask, snorkel and flippers. The tours will take you to three stopping points around the three Gili islands, including a fish feeding point, a snorkeling with turtles point and a stop of at the famous Gili Meno statues.
There is always the option of going off in hunt of the turtles yourself, however with the low chance of finding one by yourself and the strong currents that flow between the islands, the tour is a much better option. If you are not confident in the water, this is the option we would recommend.
Read all you need to know about snorkeling with the Gili Air turtles in our full guide over here.
Gili Meno Underwater Statues
As I mentioned before, if you take part in a snorkel tour from Gili Trawangan, one of the stops will be these statues. Unfortunately, during this tour the statues are going to be full of other people, all trying to get a look at them close up. This number of bodies in such small space definitely removes from the experience of the beauty of these statues.
The better option to see these statues properly is to go in your own time, preferably first thing in the morning for sunrise. If you are confident in the water and you want the Gili Meno statues all to yourself so you can shoot some awesome photos, we would recommend renting a kayak on Gili T and heading over to Gili Meno, the island beside Gili T.
 

View this post on Instagram

 
The trip over to Gili Meno is around 1km long, so it should take you no longer than half an hour. Look out for the large white sign with "BASK" written on it and pull up on the shore there. If you head directly out to sea from here, the statues will be about 20m offshore.
Due to the condition of the beach here, it is helpful if you have flippers or (better yet) reef shoes that you can wear, as the coral is hard and sore on your feet.
You can read our full guide on the Gili Meno statues for all the information you need, right here.
Sunset at the Gili Trawangan Swings
Without a doubt, the best way to finish off your day in heaven on earth is with a Bintang in hand, on a swing above the water. Gili Trawangan is popular for the nightlife, the best of which happens on the west side of the island, just as the sun begins to set. By night you can enjoy the sunset over the ocean at the Gili T sunset swings, live music playing all around you and a cheap beer in hand. How's that for paradise?
Read more about the Gili T nightlife and the best bars and restaurants to visit in our full guide here.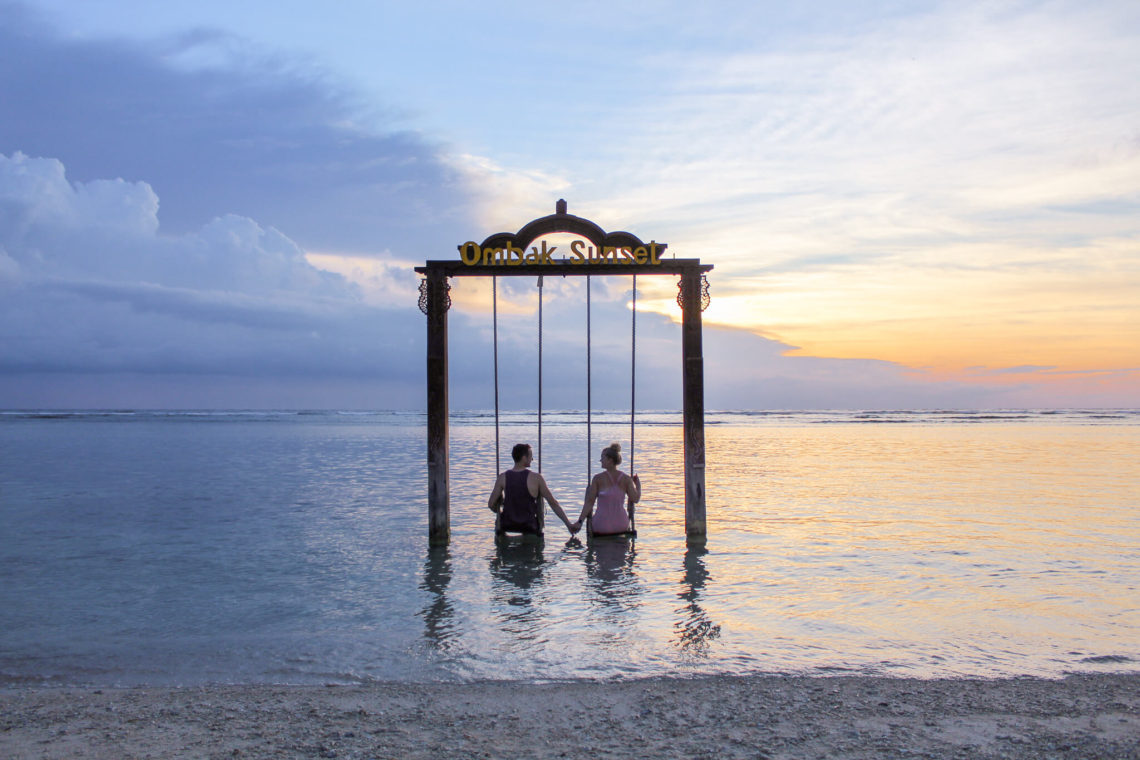 Where to Stay in the Gili Islands
Luxury – One of the most beautiful accommodations on the island is Villa Ombak . Located on the port side of the island this place is easily accessible to the beach, ferry and plenty of bars and restaurants.
You can book your stay at Villa Ombak right here. 
Mid-range – Uber Scuba offers cheap accommodation and the option of taking a variety of scuba diving courses during your stay. It is also super central, so it is easy to get back from your night out partying.
You can book your stay at Uber Scuba right here. 
Budget – If you are willing to share a room with others, you accommodation will set you back around £5 per night for 2 people per night. Little Woodstock Homestay even has a pool!
For all other choices of accommodation on the Gili Islands click here.
If hostels are more your social scene, there are a huge range of hostels to choose from in and around Gili Trawangan. Book your stay for Gili Trawangan right here.
Also Read –The Definitive Guide to the Gili Islands, Bali – Gili Trawangan, Meno and Air
Day Five and Six – Into the Jungle of Ubud
The best part of Bali is the wide range of climates, sights and adventures you are able to experience in such a small area. You can spend the morning swimming with turtles followed by an afternoon of chasing waterfalls in the jungle. It only makes sense then, that the next stop from the paradise Gili islands is to head deep into the jungle of central Bali and visit Ubud.
Ubud is a central hub for waterfall chasers, mountaineers and shopaholics alike, as there are just so many amazing activities available from this central hub. If you are wanting to explore further north in Bali to see some of the quieter and lesser known areas of this island, then Ubud is the perfect basecamp for you. You can reach the north coast in under two hours on a bike from here, where you will find some of the most spectacular waterfalls in the world.
It is also hugely popular with solo backpackers in Bali as there are plenty of group trips and tours available from here. The huge popularity Ubud has with backpackers and adventurers means the hostel scene around Ubud is perfect for meeting new and exciting people during your trip.
Check out the huge range of group trips and tours that you can experience from Ubud right here.
Don't forget to follow our journey on Youtube here.
If you are a fan of the Asian food scene around Bali then Ubud is the perfect spot for you. There is a huge range of restaurants, cafes and bars offering all types of cuisines around the city of Ubud.
For a full guide on the best places to eat in Ubud, you can check out our Ubud food guide here.
How to Get to Ubud
Getting from the Gili islands to Ubud is as simple as getting to the islands themselves. A fast boat from Gili T will take you directly to Padangbai harbour, where you can either get a taxi to Ubud or get a lift with the included transfer.
The fast boats from Gili Trawangan take around 2 hours and are pretty choppy, so make sure you pack anti sickness tablets for the journey.
You can browse all of the available Fast Boat transfers in our guide here.
Or, you can browse the best speed boat options and book your spot here.
Tegenungan Waterfall
Admission fee – 15k rupiah
If you go to Bali, you definitely need to chase at least one waterfall. There are so many beautiful waterfalls around the Ubud area, Tegenungan waterfall being one of them. This is one of the more touristy waterfalls in the area, given how close it is to the city, however if you visit at sunrise you won't need to fight your way through the crowds.
There are food and drink stalls on the walk down to the waterfall and you will also pass by one of the famous Bali birds nests. There is a bathroom near the bottom of the steps and there is even a natural spring for you to enjoy.
The power of the waterfall is absolutely breathtaking, with thousands of litres of water pouring over the 40m drop every minute. Depending on the season, will depend the force of the water and whether or not you will be allowed to swim.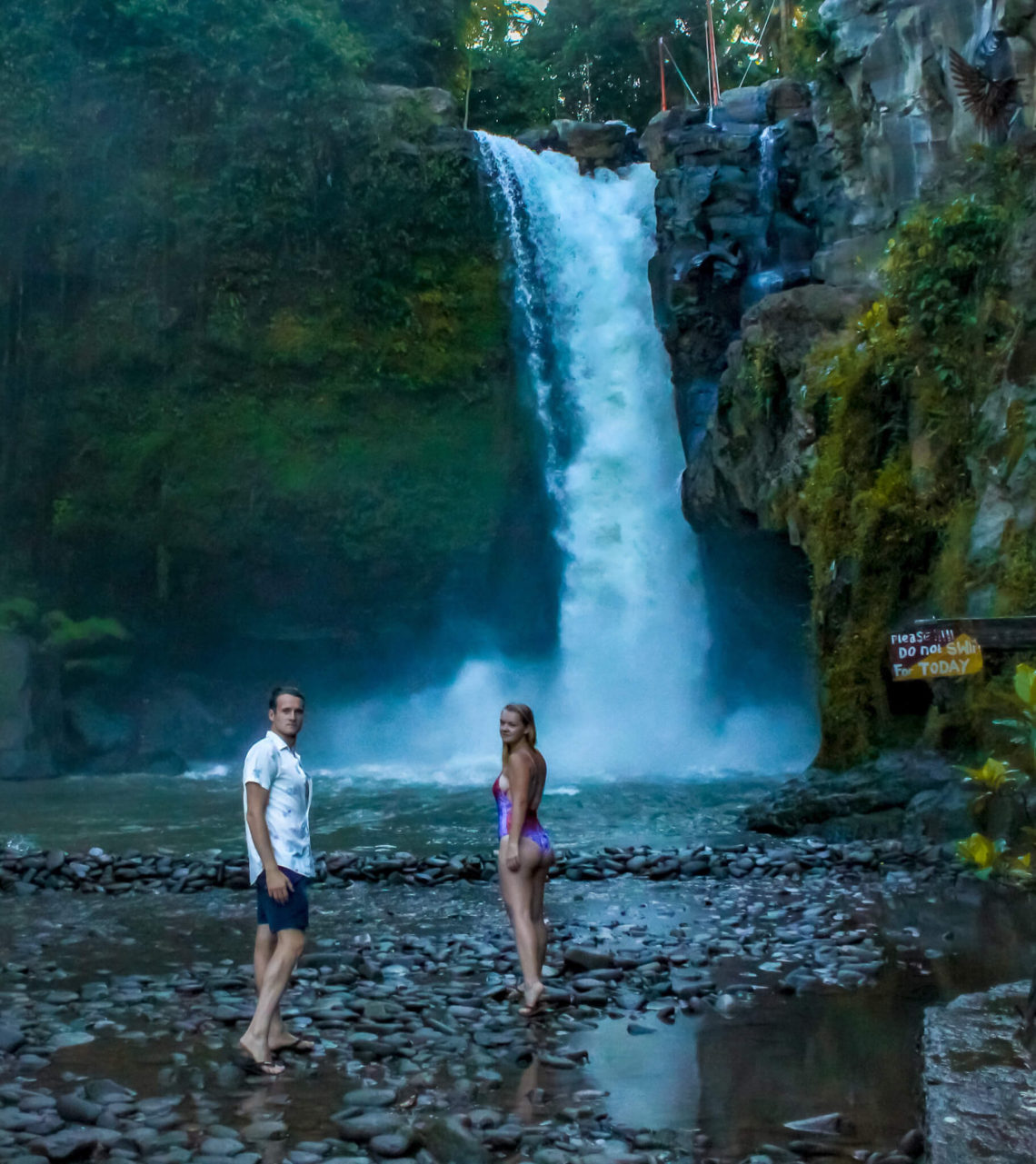 Also Read – Bukit Cinta, Bali – The Best Place to View Mt Agung
Tegalalang Rice Terraces
First Admission fee – 15k rupiah
Second Admission Fee – 15k rupiah
As you may know, one of the things Bali has become most popular for is its beautiful rice terraces. Tegalalang Rice Terrace, being one of the largest and most central rice terraces, has become the most popular among tourists visiting Bali.
The next stop of our trip will take you to this incredible spot, where you can take a walk around the rice terraces and soak up the beauty that surrounds you. The famous Bali swings are also located around the rice terraces and are an extra 50k rupiah to swing over the greenery beneath you.
The entry into the rice terraces is divided into different sections, with initial admission costing 15k rupiah as you head down the entrance side. If you then wish to continue onto the other side of the rice terrace (which we advise that you do), you will need to pay a further 15k rupiah.
Don't forget to follow our journey on Youtube here.
Campuhan Ridge Walk in the City Centre of Ubud
Your first morning in Ubud brings the opportunity to watch the sunrise over the jungle. Wake up for sunrise and make your way to Campuhan Ridge Walk for an early morning stroll. This is a popular walking route for locals and it is easy to see why.
During the day, this route is heaving with people, all trying to get a good photo of the walk. If you want to get a photo of the ridge alone, you will need to get there for daybreak and be patient for the perfect moment.
There are two entrances to the ridge walk, both with scooter parking. You can reach it from either the north or the south, however we recommend that you simply walk to the south entrance from the city. The walk is around 2km in total and will take you around half an hour to reach from the city centre.
Immerse yourself into Bali's nature and take in your surroundings at no cost.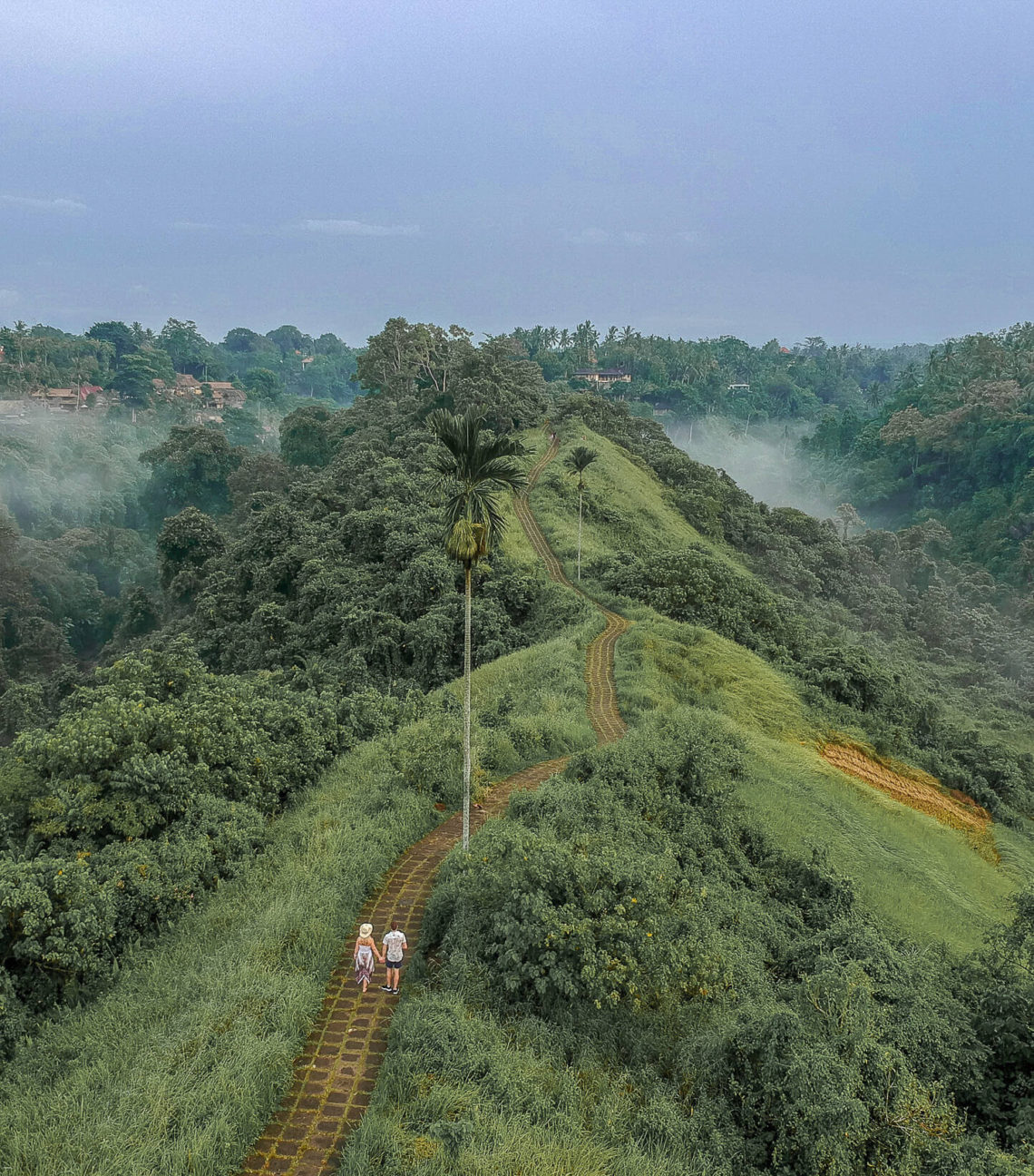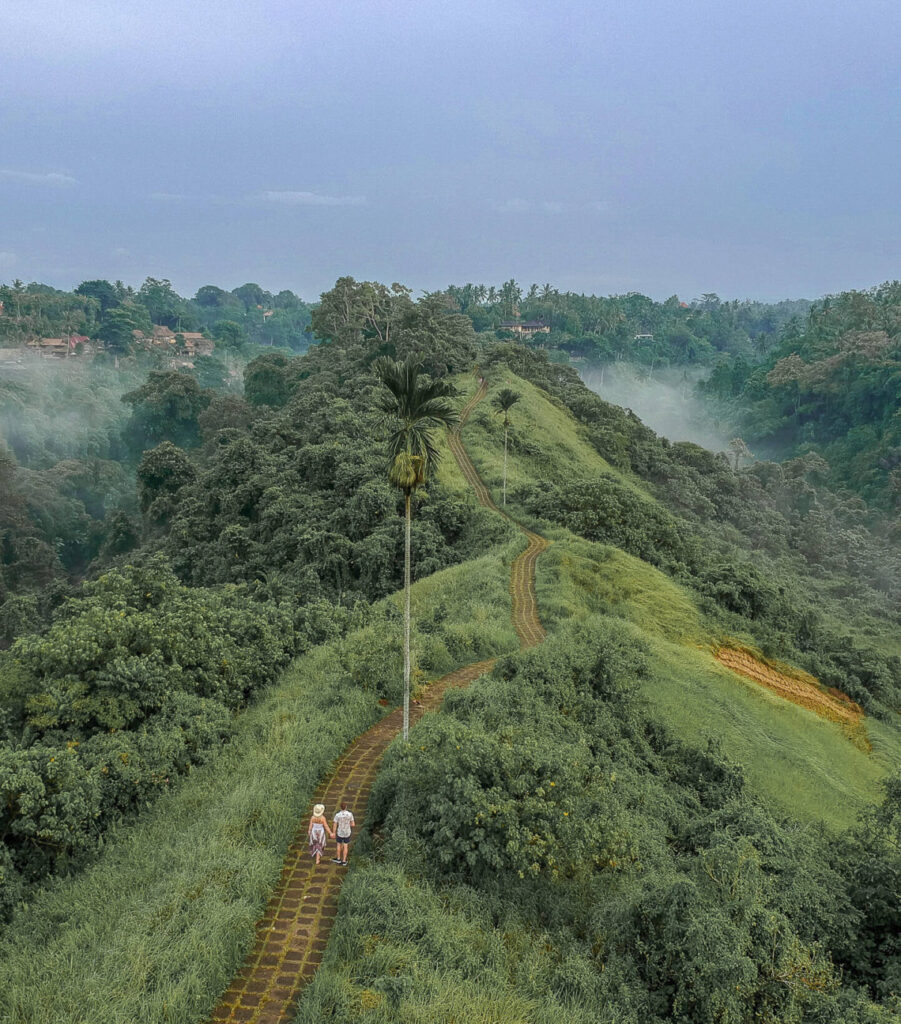 Ubud Markets
If you are looking for some souvenirs and enjoy a bargain, then you're going to want to head to the Ubud markets. These markets are located right in the heart of Ubud and are a fascinating place to visit during your time here.
The markets begin their day at around 5am, long before the sun has begin to rise. At this time they are a food market, filled with locals stocking up on supplies for their restaurant or warung for the day ahead. The hustle and bustle of these markets is a an incredible sight to see alone.
Later in the morning, these food markets suddenly transform into the tourist, clothing and souvenir market that they are more famous for. Here you will find clothing, trinkets and Bali bags, all going for a high price.
The Balinese people believe in good luck and fortune, which is related to the popular expression of "morning price" that you will no doubt hear. This is when they give a lower price at the start of the day to their first customer, in hopes that by making an early sale they will be rewarded with good luck throughout the day.
To find the best prices, you will want to arrive there as early as possible and find stairs to the upper, quieter level of the market. Not many people shop up there so you will most likely get the same things for much cheaper than downstairs.
Don't forget to follow our journey on Youtube here.
Where to Stay in Ubud
During your trip to the jungle you will be spoilt for choice when it comes to where to stay in Ubud, with options to suit all budgets and personal preferences. Relax in style or save money on budget accommodation, either way, you are going to love it!
Luxury – Escape the craziness of the city centre of Ubud and spend your night 15 minutes away in the tranquility of the jungle. Sandat Glamping Tents make you feel like you are in another world and even have a free shuttle to into Ubud so you can still explore!
You can book your stay at Sandat Glamping Tents right here.
Mid-Range – Situated right in the centre of Ubud is the basic, yet very comfortable hotel, Nyuh Gading. is basic yet comfortable and situated right in the heart of Ubud. There is a food served in the hotel, meaning you don't need to go far to get some good grub.
You can book your stay at Nyuh Gading right here. 
Budget – If you are looking for the barebones budget accommodation, Ojek's Homestay is the place for you. Situated just minutes from the Ubud markets, this converted, traditional Balinese house compound offers rooms with and without AC, has a kitchen, showers and even offers laundry service for a reasonable price.
You can book your stay at Ojek's Homestay right here.
For all other choices of accommodation in Ubud click here.
If hostels are more your social scene, there are a huge range of hostels to choose from in and around Ubud. Book your stay for Ubud right here.
Also Read – Cheap Eats in Ubud – Your Guide to the Best Food in Ubud
Day 7 – Shopping and Cafes in Canggu
The last stop on your Bali adventure is Canggu, where you can spend the last of your Rupiah at the markets and watch the surfers from the incredible beach clubs that line the shores of Canggu. If you are brave and skilled enough, you can even try a spot of surfing yourself. If relaxing is more your scene, then Canggu has a huge range of yoga retreats you can try for yourself as well.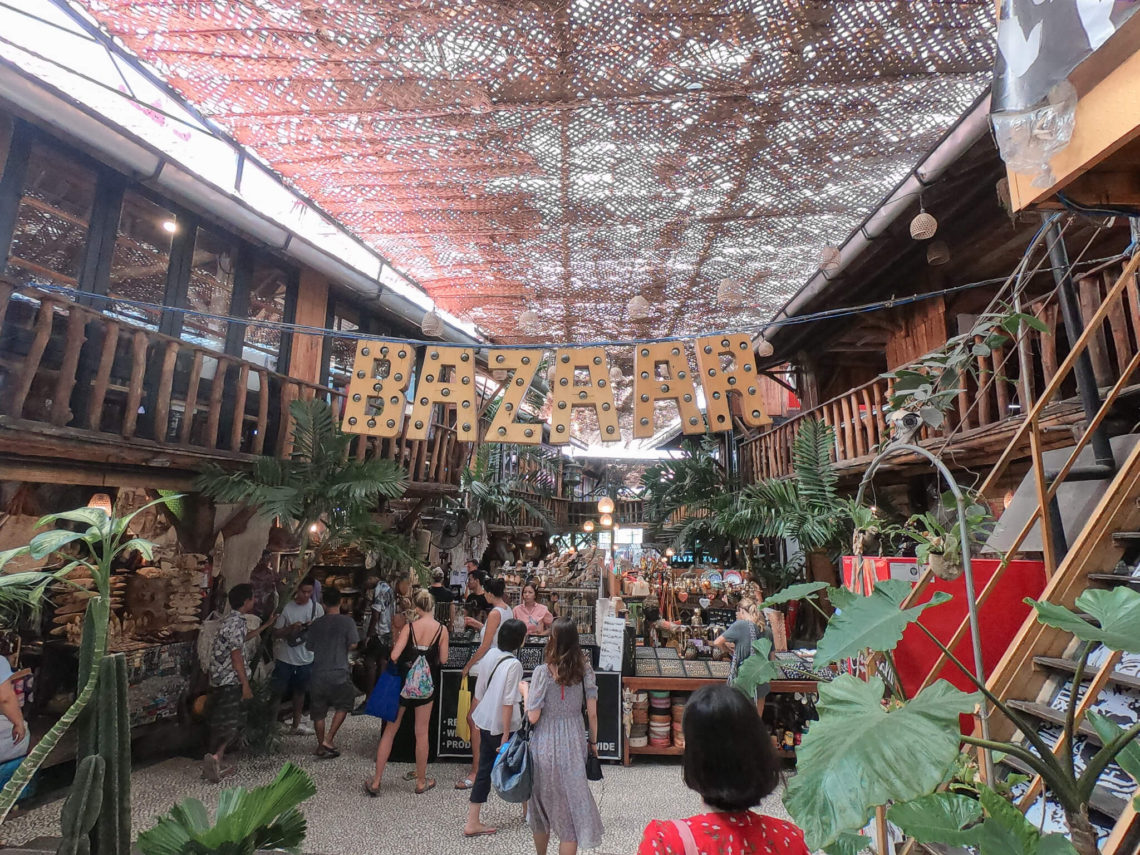 Cafes and Bars to Visit in Canggu
There are many great warungs, restaurants and cafes around Canggu, meaning you will be spoilt for choice when it comes to mealtimes! Enjoy your last day relaxing and soaking up the beautiful scenery that Bali has to offer.
For an amazing iced coffee and fast wifi, Machinery Head is the place for you.
A buffet style warung, offering the best Nasi Campur you will find in the area, Warung Bu Mi is an excellent spot for lunch or dinner.
The best Italian food in the area, you will need to head to Warung Ava Italian Pizzeria. This is just out of Canggu, but it is well worth the trip.
For the cheapest pizza in the area, check out Mr K's Pizzeria. Here you can get pizza for just 25k rupiah!
For the cheapest beer in Bali, check out Old Man's Surf Bar at 5pm happy hour. From 5pm till 6pm, you will be able to get 2-4-1 on all drinks at the bar. This means you can get two of the cheapest beers for just 25k rupiah!
Of course, the best way to end your trip to Bali is to simply grab a beer from the local market, head down to the beach and watch the sunset over this paradise island with all of the new friends you have made along the way.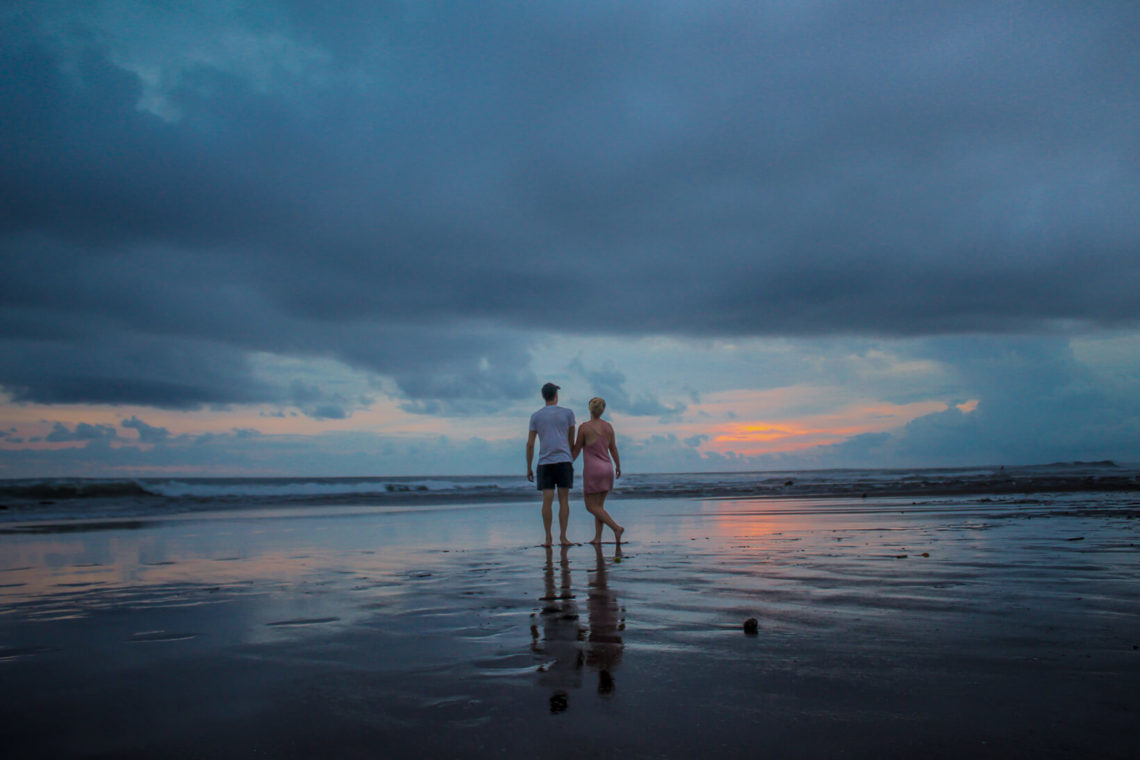 Where to Stay in Canggu
Luxury – COMO Uma Canggu is located in the heart of Canggu and offers a modern resort with air conditioning and free wifi. There is also an outdoor swimming pool and a buffet breakfast is served daily.
You can book your stay at COMO Uma Canggu right here. 
Mid-Range – Casa Margarita Bali offers air-conditioned villas complete with a kitchen and a fridge, perfect for storing those chilled Bintangs on your last night.
You can book your stay at Casa Margarita Bali right here. 
Budget – Cozy Marka house is conveniently located in the Berawa district of Canguu and has all of your basic needs for a night in Canggu.
You can book your stay at Cozy Marka house right here. 
For all other choices of accommodation in Canggu click here.
If hostels are more your social scene, there are a huge range of hostels to choose from in and around Canggu. Book your stay for Canggu right here.
There you have it, your full itinerary for seven days in Bali. If you have recently gone on a trip to Bali yourself, let us know your favourite sights and activities in the comments section below. Where was your favourite part of Bali? What activity will you remember the most? Is there any advice you wish you knew before you left?
You can also check out our Bali Youtube series, jam packed with information and inspiration for your trip!
Also remember that sharing is caring! Share this post with your family and friends, so they can get planning a trip of their own to this beautiful part of the world.
If you found this guide useful, check out our other Indonesia content to plan the rest of your trip over here. Catch up with us on social media and tag us in your Bali photos and we will share them with our community of adventurers.
Also Read:
This article may contain affiliate links that provide us with a small income. For more information read our Affiliate page.
---
Pin it for later!