Glencoe is one of the most beautiful places to visit in Scotland, the drive through the towering mountains and icy cold swimming holes is experienced by thousands every single year. Visiting Glencoe in winter can feel like a whole new experience to what it is like in the summer and in this article we share with you what you can expect when you visit Glencoe in winter.  
Glencoe is the perfect day trip from Glasgow as it is located a 2 hour drive away from the city.
No time to read now? No problem, save a pin to your Pinterest board for later!
Reasons to Visit Glencoe in Winter
Despite these amazing reasons to visit Glencoe in winter that we will discuss in more detail below, there are some limitations to a visit at this time of year. We will discuss the following points in more detail below.
Where to Stay in Glencoe

Snow

No midges

Quieter

Unique photography

Winter Activities

Shorter days

Much colder
Higher chances of wet weather and poor visibility

Preparing for your trip to Glencoe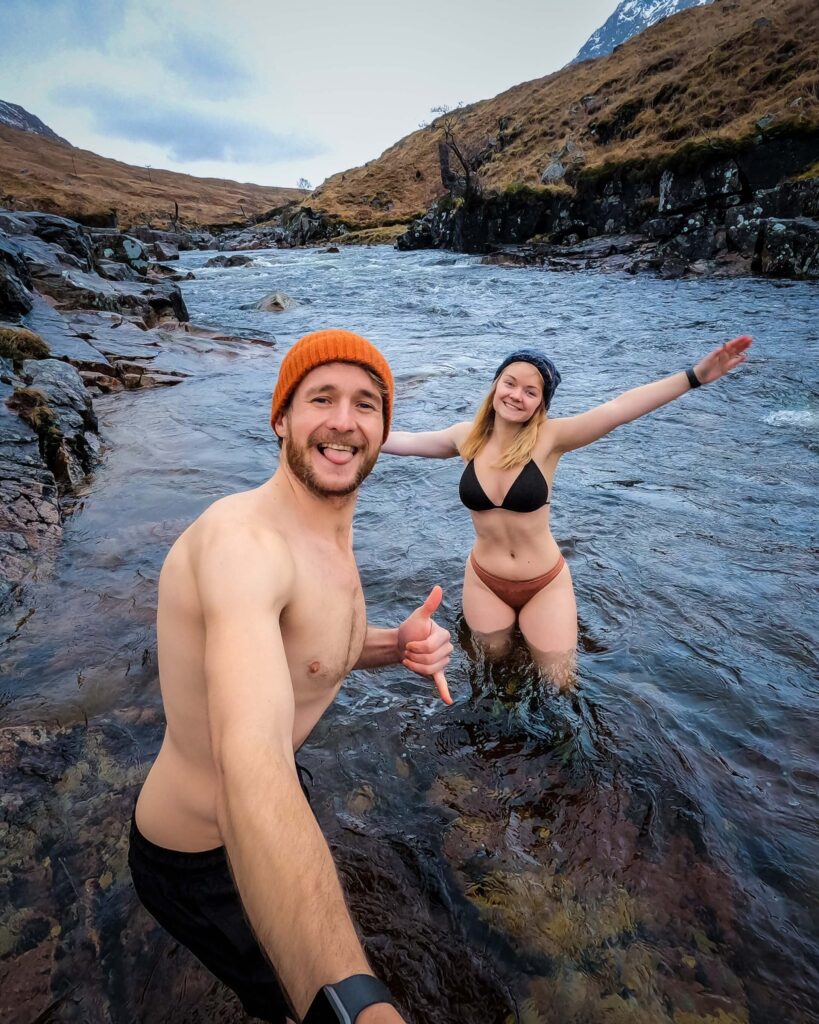 Where to Stay in Glencoe
The remoteness in the highlands of Scotland will leave you with little choice of accommodation. Previously we have camped when we have stayed in Glencoe, however there are also some great hotels and quirky accommodations for a bit more comfort such as The RiverBeds Luxury Lodges with hot tubs or The Kingshouse Hotel.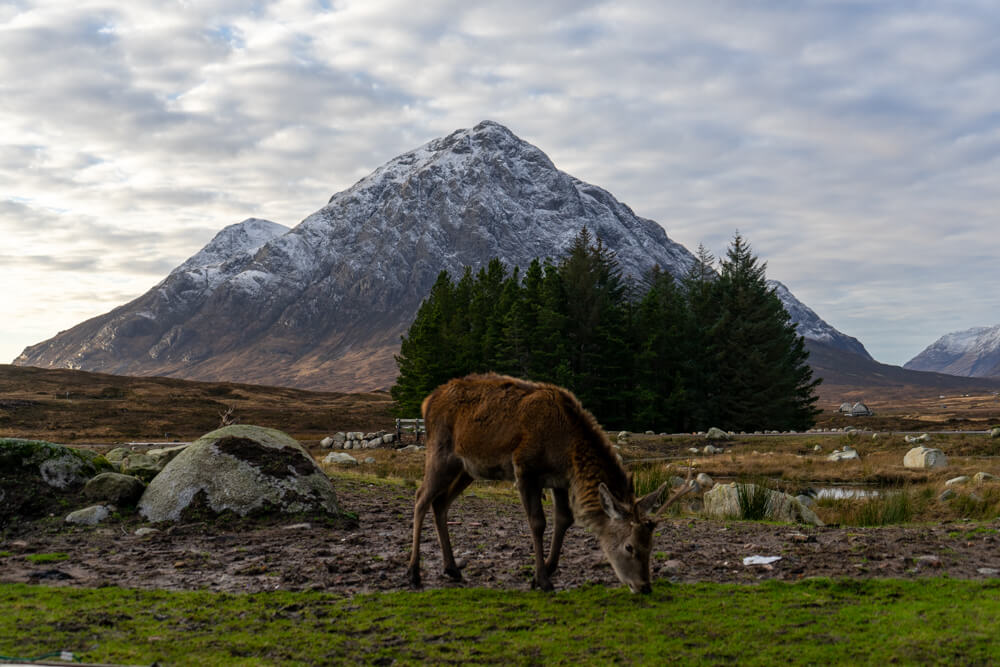 The Beautiful Snow-Capped Mountains
The sprinkling of magical dust across the mountaintops during the winter months gives Glencoe a true wintery feeling as the temperatures drop and the snowflakes fall. If you enjoy winter sports then this is a great time of year to visit the Glencoe Mountain Resort as it offers the longest and steepest runs in Scotland if you are an expert at snowsports! There are 20 runs and 8 lifts that cater to all levels of skiers and snowboarders.
If you don't ski or snowboard but you still like to appreciate the snow, there are areas where you can go tobogganing, book ski or snowboard lessons, or just enjoy taking the chairlift up to the top to admire the views. 
There is also a cafe at the Glencoe Mountain Resort that serves food and drinks, the perfect way to heat up after a day on the slopes.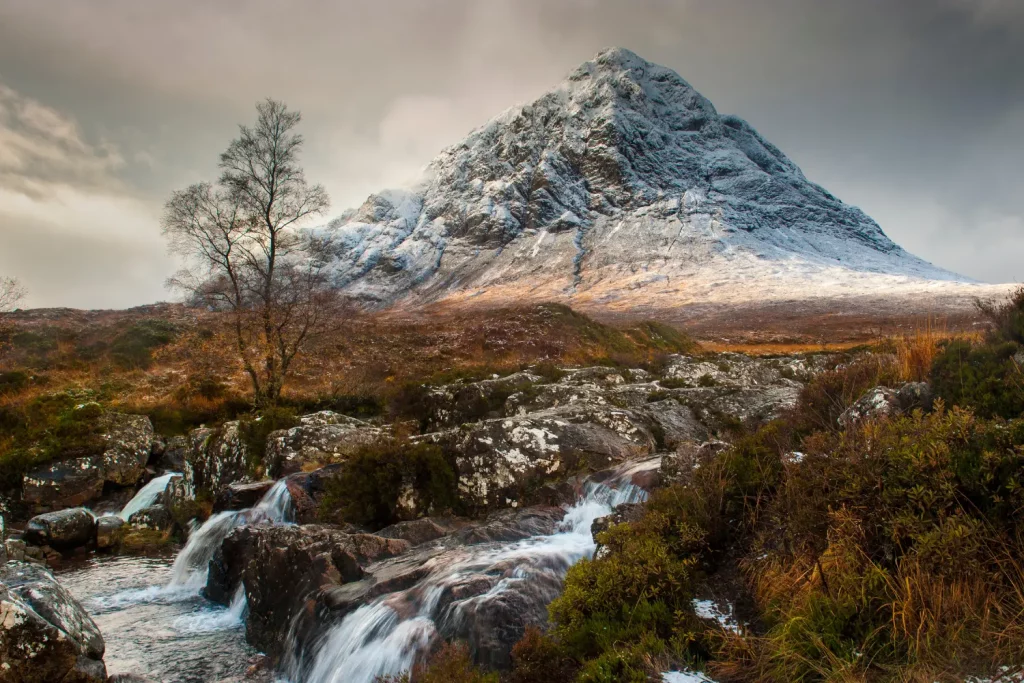 No Midges
One of the best things about visiting Glencoe in the winter is that there are no midges! If you have visited Scotland during the summer months you will know that these little devils bite like nothing else and can be enough for you to pack your bags and head off home when they are out in force! From October onwards as the weather gets colder the midges die off and it is a lot more comfortable (minus the cold) to get out and about.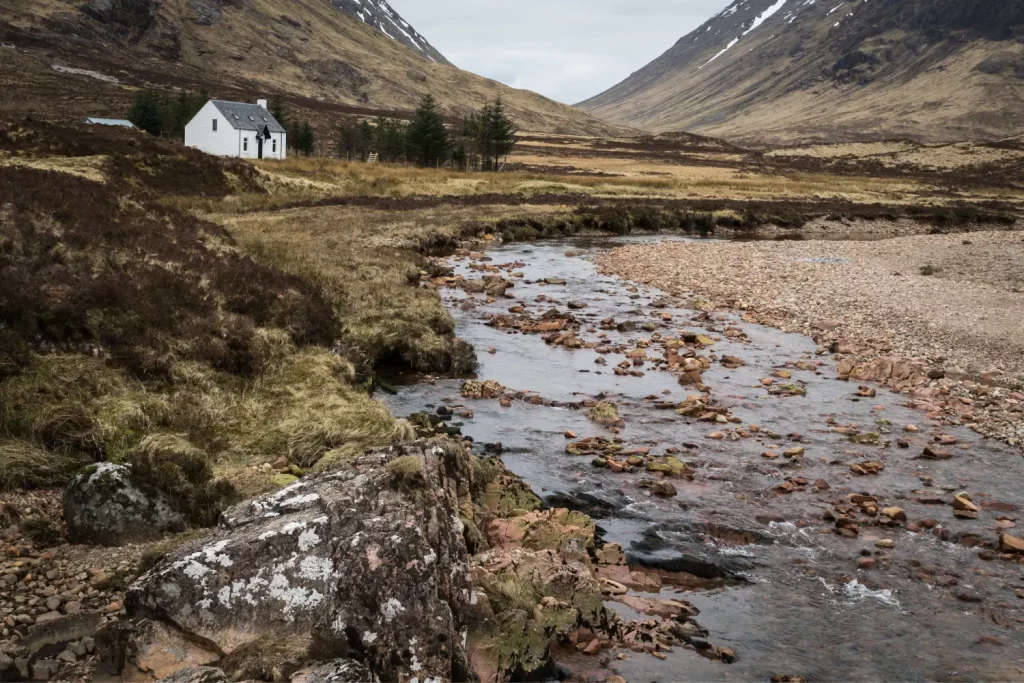 It is a Quieter Time of Year to Visit
I don't think there will be any time of year when you are completely alone in Glencoe, however, it is certainly a lot quieter during the winter months. There is nothing quite like being amongst the mountains in the serenity of Glencoe, it really is one of the best places to visit in Scotland when you have the place to yourself.
If you are travelling in a van, you will have a lot more freedom when it comes to finding places to park. During the summer months, Glencoe is extremely busy, especially with campervans and motorhomes but come winter, many people aren't brave enough to face the overnight freezing temperatures that Scotland can experience. 
Unique Photography
If you are into photography, Glencoe is a dream to photograph during winter. The impressive mountains that tower above you will most likely be covered in snow and the moody colours create a great vibe for content in the winter in Glencoe.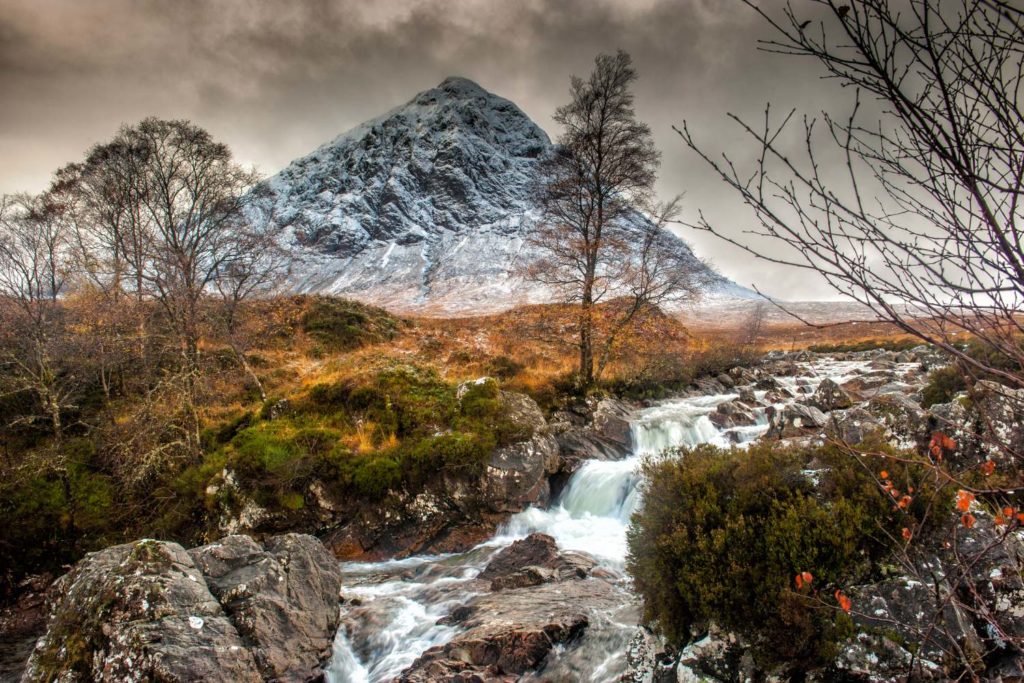 Winter Activities
Snow season is very popular in winter as the Glencoe Ski resorts start to pick up with the snowfall. as well as skiing and snowboarding, you can also enjoy tobogganing or a lift on the chair ride.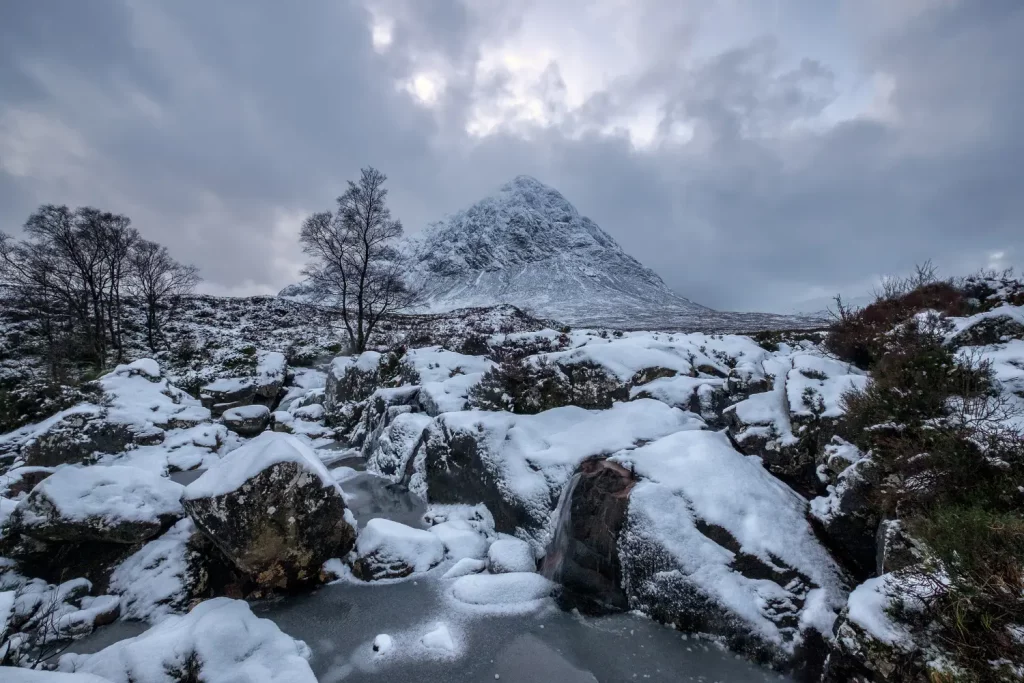 However.. (the downside)
It isn't all sunshine in rainbows in Glencoe in the winter, in fact, quite literally it is very far from it. So as much as we have given you a great list of reasons to visit Glencoe in the winter, it's important we also share the limitations with you so that you know what to expect on your visit to Glencoe.
Shorter Days
It's important to be aware of how short the days are when you are visiting Glencoe in winter. Around the shortest day (21st December) there are only 8 hours of daylight, however, with the thick dark grey clouds, that can feel like even less. If you are planning to go walking in the hills it is critical to be aware of this to limit your chances of getting lost and into trouble on the hills.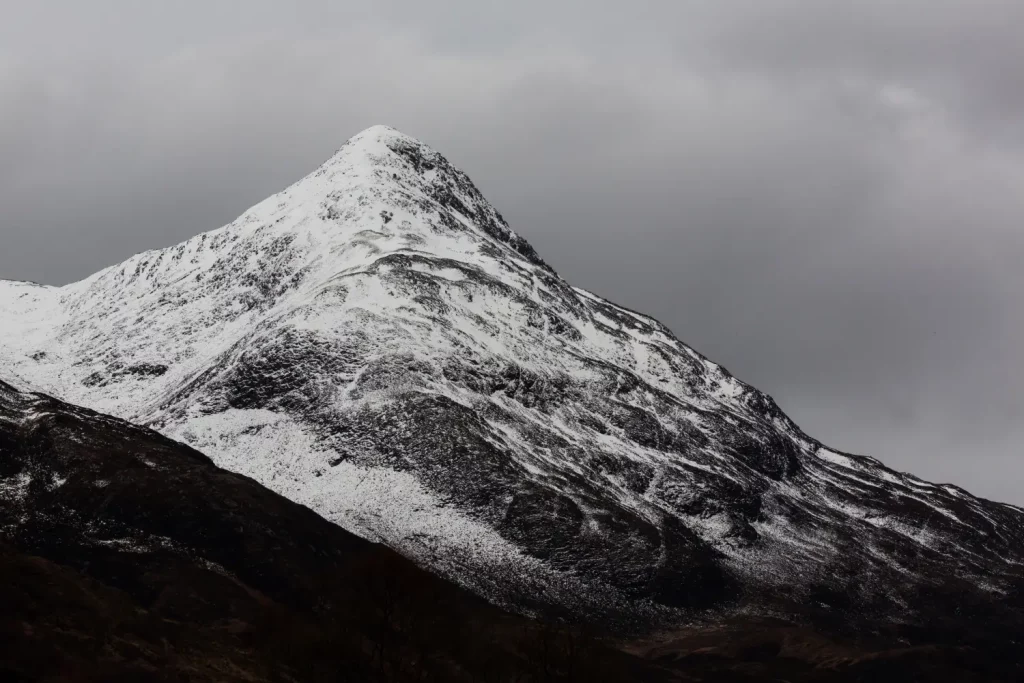 Much Colder
As much as it is never really roasting hot in Glencoe, unless we are experiencing a rare heatwave, in winter in Glencoe temperatures can plummet to minus and it can get extremely cold. It's worth packing more layers than you think you will need to keep warm.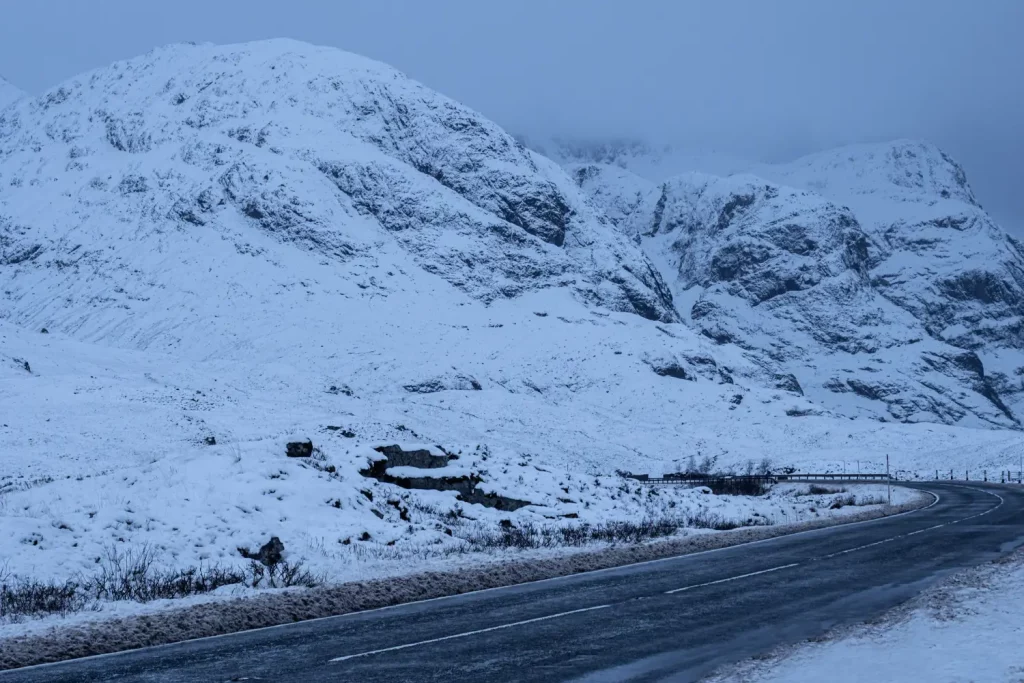 Higher Chances of Wet Weather and Poor Visability
I know we have been talking about how beautiful the snowy mountains are in the winter in Glencoe, however, this is only the case when you can actually see the mountains as sometimes the rain and clouds are so low that the visibility is extremely poor. Keep this in mind if you are planning a hike as the weather conditions can change so quickly and between the wind chill and poor visibility, it could result in a dangerous day on the hills.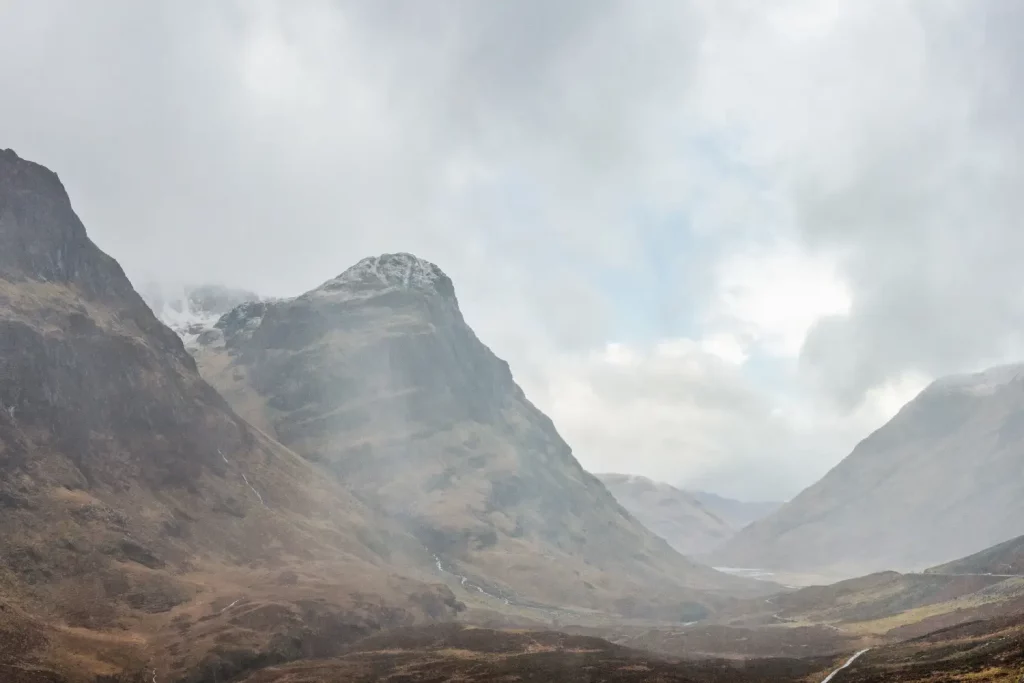 Before You Leave for Glencoe
Before you head off on your trip to Glencoe, there are certain things you will need to get organised to ensure a smooth trip. These include how to get around the area, including being aware of single track roads, etc., what to pack for Scotland, where to stay in the area and what travel insurance to book.
How Do I Get Around Glencoe?
Given the remote location of the Glencoe and the majority of the sights along the route, the best way to get around this road trip is by driving. There are of course other methods that are still popular, such as cycling and hiking, however, if you have a short amount of time, neither of these are very suitable.
As for public transport, there isn't any, however many Scotland bus tours will include Glencoe in their itinerary.
If you are looking to rent a cosy, reliable, and luxurious campervan for your trip to Glencoe, we highly recommend hiring through Spaceship Rentals. 
Browse the full range of vehicles on offer at Spaceship Rentals over here.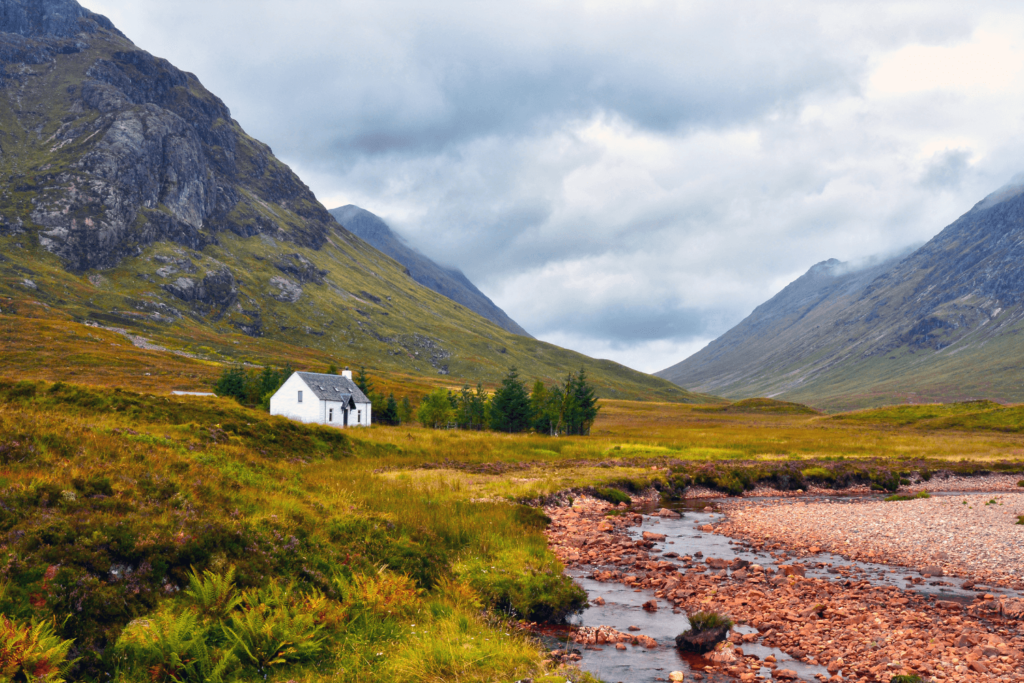 What Should I Pack for Glencoe?
When it comes to packing for a trip to Glencoe there is one item of clothing that you are going to need all year round: a waterproof. It rains in Scotland on average 250 days a year, meaning that during your time in Glencoe you will probably experience at least a drizzle of rain. Due to this, the number one item on any Scotland packing list is a good waterproof jacket.
As for the rest of the year, the temperature in Scotland and the central heartlands is reasonably mild for most of the year. During the winter months, you will most likely experience snow, however, temperatures usually sit around freezing, so it is not too cold. For your reference, the average temperatures in Scotland are listed below during each season.
Spring (March, April, May) – 5-10 degrees C
Summer (June, July, August) – 15 degrees C
Autumn (September, October, November) – 5-10 degrees C
Winter (December, January, February) – 0-5 degrees C
As you can see, the weather never really gets above the teens, with anything over 25 degrees C considered a heatwave. The best way to pack for your trip to the highlands is with layers that can be added and removed as you need them. You will definitely need a hat and gloves during the colder months and will most likely need sunscreen to protect you on the long days in the open.
For our full list of items that we pack no matter where we go in the world, check out our full packing guides over here.
Given the beautiful sights and scenery that you are no doubt going to see around Scotland, we highly recommend packing a good camera for your trip. If you want to read more about the cameras we use and why we love them, check out the link below.
You can read what else we keep in our camera bag over here.
Where to Stay in Glencoe
The remoteness in the highlands of Scotland will leave you with little choice of accommodation. Previously we have camped when we have stayed in Glencoe, however there are also some great hotels and quirky accommodations for a bit more comfort such as The RiverBeds Luxury Lodges with hot tubs or The Kingshouse Hotel.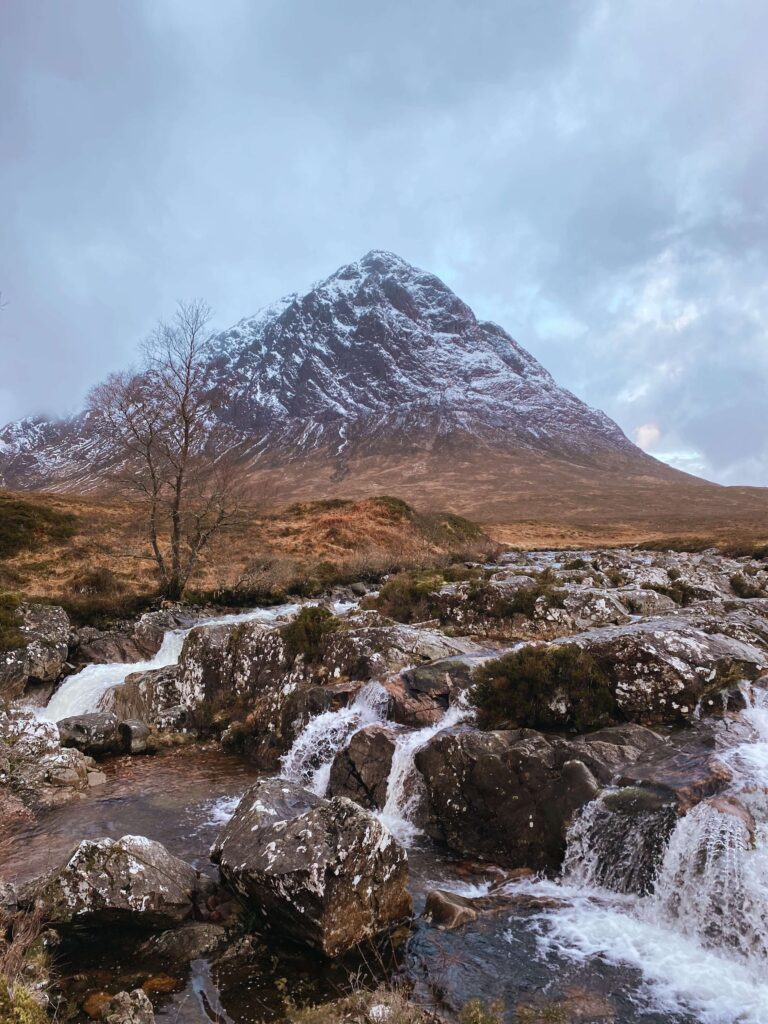 What is the Best Travel Insurance?
I know travel insurance is the least enjoyable thing to purchase and look at when you're planning a trip, however, you wouldn't want to be without it in the event that something happened. Accidents can happen anywhere and the extortionate medical bills will ruin your trip if you are not covered.
To ensure you have a stress-free trip with no worries about potential medical bills, make sure you cover yourself when you travel. We can recommend using SafetyWing, a backpacker-friendly and cheap insurance company that provides good coverage and support. It is also nomad-friendly, unlike most other insurance companies, meaning you do not need to worry about being out of your home country for too long.
Get a quote for your travel insurance right here and get covered!
So there you have it, the reasons why you should visit Glencoe in winter. If you have visited the Glencoe recently, let us know what you thought of of it?!
As always, sharing is caring so make sure to share this photo guide with your family and friends and inspire them to head off on their own Glencoe adventure. If you are planning the trip for yourself, make sure you have a look at the rest of our Scotland content for more inspiration to our beautiful home country.
When you set off on your own adventure, be sure to tag us in your photos on Instagram and we will share them with the rest of our community. In the meantime, why not follow us over there to see what we are currently up to and keep up with us on our Instagram Stories.
Now Read:
This article may contain affiliate links that provide us with a small income. For more information read our Affiliate page.
Pin this image to your Scotland Pinterest board for later