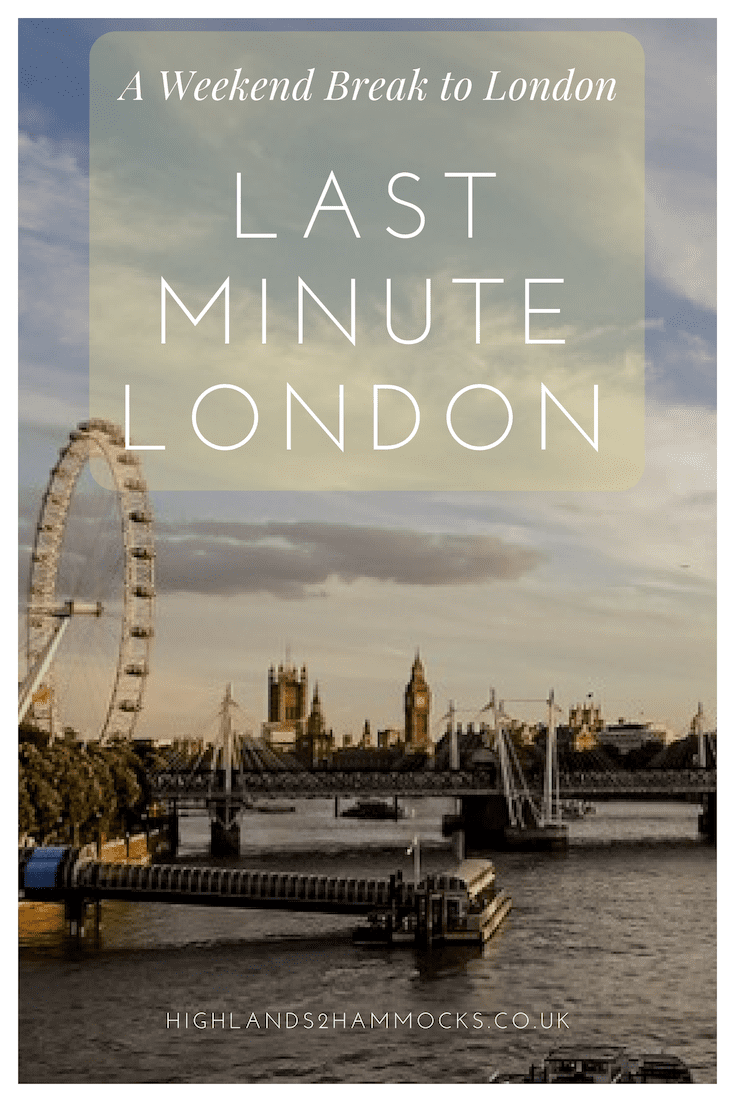 Its 2013. You are working all summer on your nursing placements for less than minimum wage. You see a Groupon deal for a London city break. Buses are only £30 return and leave this weekend. What do you do? Simple. Time for a London Adventure!
It was our first time in a city as big as London, however when we arrived in Victoria coach station, eyes heavy and legs aching, we were keen for adventure. We made our way to Canary Wharf where we were staying in the Britania International hotel. Included in our Groupon deal we had scored was also dinner and breakfast the next day (ideal!).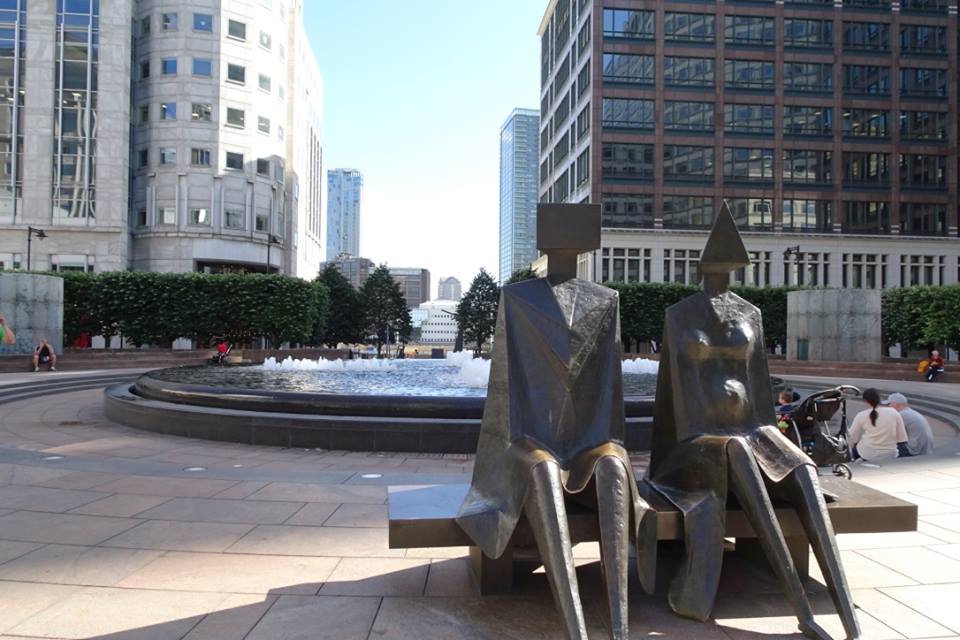 The Getaway
We dumped our bags and headed out for the day, first stop of our London adventure? Princess Diana park. A quick stop for lunch and had ice cream, and then off to the afternoon showing of Wicked we had also managed to get £15 tickets for (we have since been to see this again we enjoyed it so much!).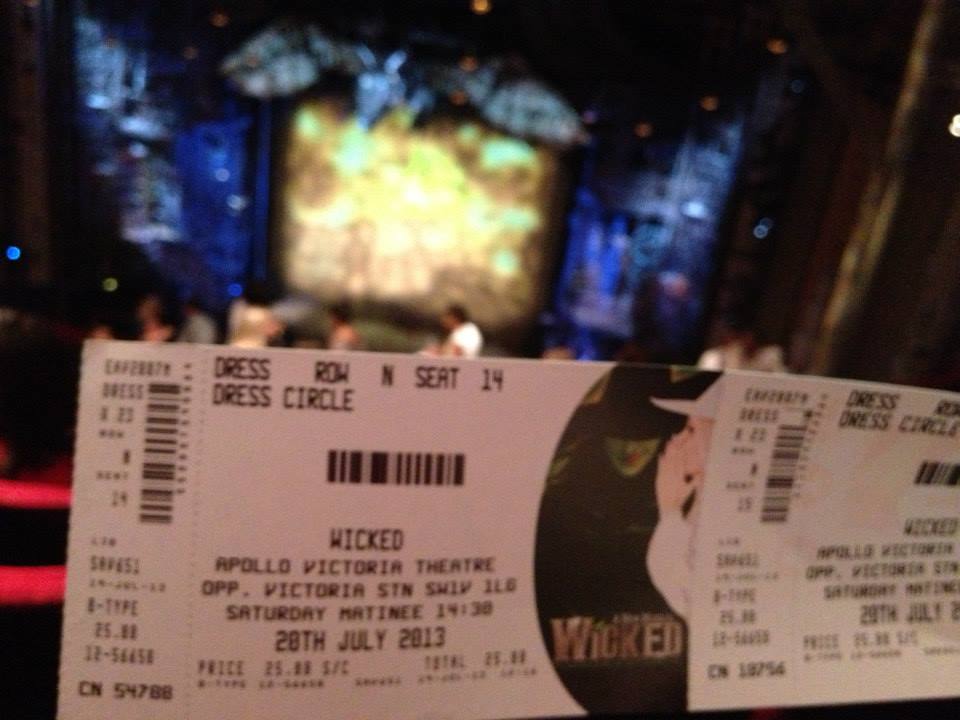 It was then back to the hotel for a lovely dinner (washed down by a box of Krispy Kremes..) and out to Leicester Square, which was when the fun began. We made a quick midnight stop at the M&M shop before making our way round a few bars, and eventually at 1am we decided to head back to the hotel as we had loads planned for the following day.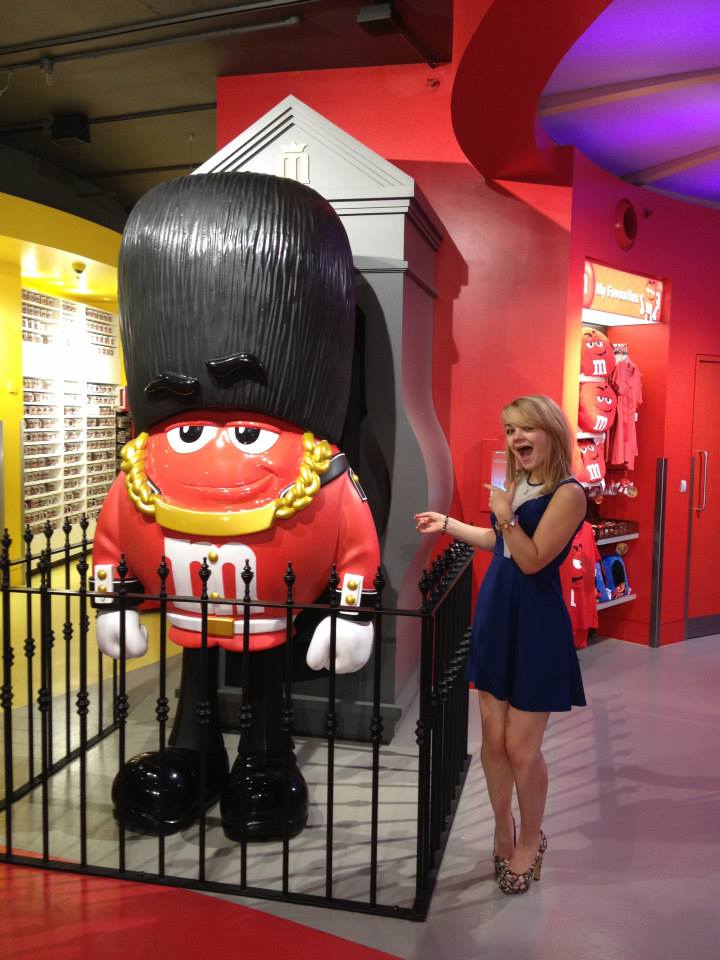 A taxi was silly money so we decided to try the night bus. Being our first time in the city it appeared huge to us and our bearings weren't great. We were told we needed a ticket to get on the bus, we had both left our Oyster cards in the hotel room (stupid mistake) so had already had to buy tickets for the underground. Obviously I was wearing skyscraper heels and my feet were hurting from the start of the night but we were then told we had to walk about a mile to the nearest shop that would sell us a ticket!
When we eventually got on the bus it was ram packed (welcome to the big city..). Campbell managed to fall asleep almost instantly, while I remained vigilant for the stop. About half way home he woke up in a panic shouting this was our stop and I stupidly believed him having no idea where we were. We jumped off and tried to find our bearings, our mistake suddenly dawning on us.
Stranded in London
A quick check with google maps showed us that we were a 3 hour walk from our hotel, in the middle of nowhere, completely unable buy another bus ticket and the buses wouldn't take cash! Campbell's phone had run out of charge and I had very minimal battery left so we had to try our best to navigate ourselves. So here we were walking through London on our own, first time in a big city and me on Campbell's back as my feet were on fire! About 2 hours into the walk a taxi passed us, by which time we were willing to pay a tenner get back to our hotel (at 5 in the morning!). Three hours of sleep and then we had to get up for breakfast.
One tip I will add, don't put vodka in a clear plastic bottle the day before and then trust your jokester boyfriend when he gives you a bottle of water. Didn't think it was possible for my morning to be any worse than it was!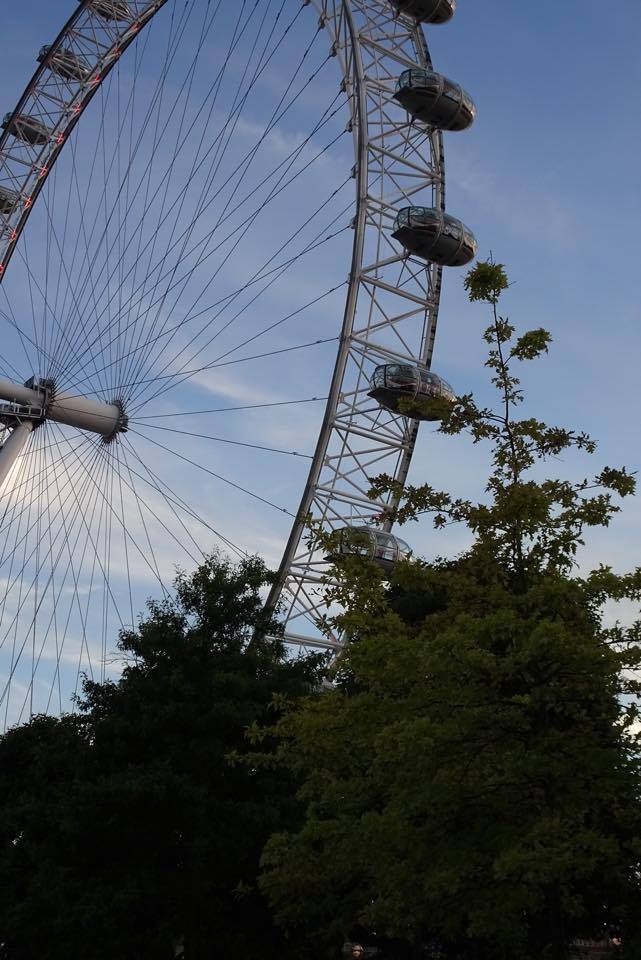 Anyway, after breakfast we headed out on the London tour bus, best way to see a snapshot of everything if you're only there for a short time like we were. We got tickets off Wowcher for £9! We finished up the day with some lovely views on the London eye. Knowing us we possibly managed to get cheap tickets, I'm sure they weren't any more than £15. It was then back off to the bus station for our incredibly comfortable and luxurious 10 hour bus ride home…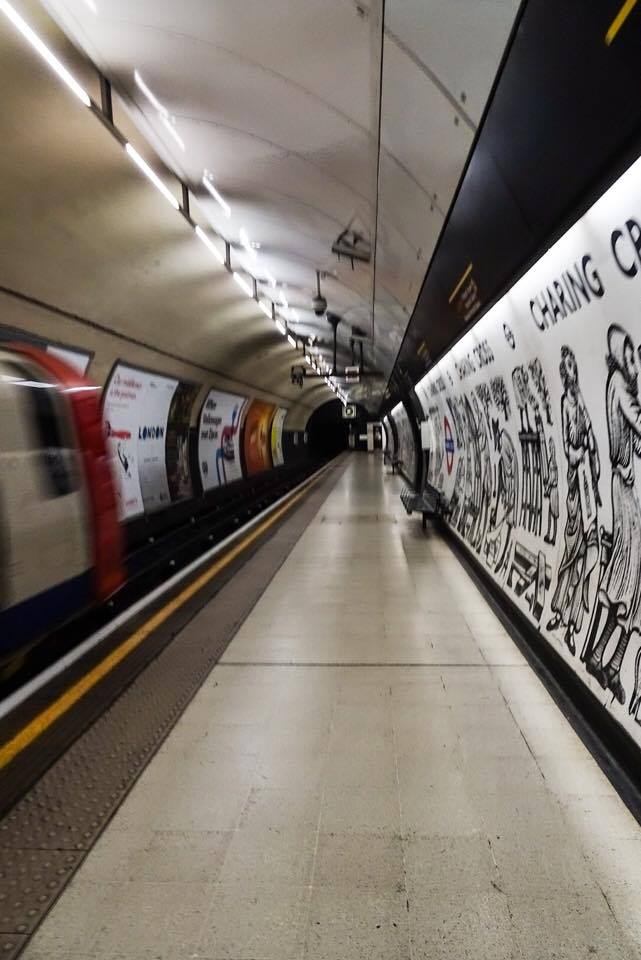 Upon arriving back on rainy Glasgow, we laughed about the size of the city and how we were able to get around ABOVE the surface of the ground! I was off home and straight back to work meanwhile Campbell bragged about how he wasn't working until the next day. However justice was quickly served when he got home and realised he was working in 2 hours (haha).
Things we learnt from this trip
Buy an Oyster card and carry it everywhere! Although now we would recommend just using a contactless bank card as it saves you worrying about topping it up. I have also heard that the daily cap limit is actually less as well.
Bring earplugs for long distance bus journeys, as for some reason babies just don't observe the quiet time rules.
Don't trust the drunk, passed out man with navigational responsibilities.
Most importantly, seize the opportunity for adventures like these! Book that last minute bus and be uncomfortable. Search for penny deals on discount websites and do the things you normally wouldn't. It has been 4 fantastic, incredible years since our first trip away together, yet the memories remain with us because it was a last minute, unorganised, hilarious disaster and I wouldn't change it for the world!

Enjoyed reading about this adventure? Check out our other short stories about amazing places we have been to here. Also subscribe to our mailing list so you never miss a post.
Read Now:
Our Time in London – Best Pictures
Street Feast – East Londons Foodie Day Out
This article may contain affiliate links that provide us with a small income. For more information read our Affiliate page.
---
Pin it for later!