London is one of the most popular cities for a holiday or a weekend break in the world as there is so much history and so many amazing things to do in the city. From eating good food to exploring and relaxing, there is something for everyone in London.
After living in London for two years, we started to feel like locals, exploring the city sights as much as we could when we weren't at work. Some of our favourite spots to visit on a day off are most likely the well-known tourist spots, however, we had added in some of the best and in our opinion underrated spots to visit in London.
This is your guide to the best things to do in London.
Save this image to your London Pinterest board for later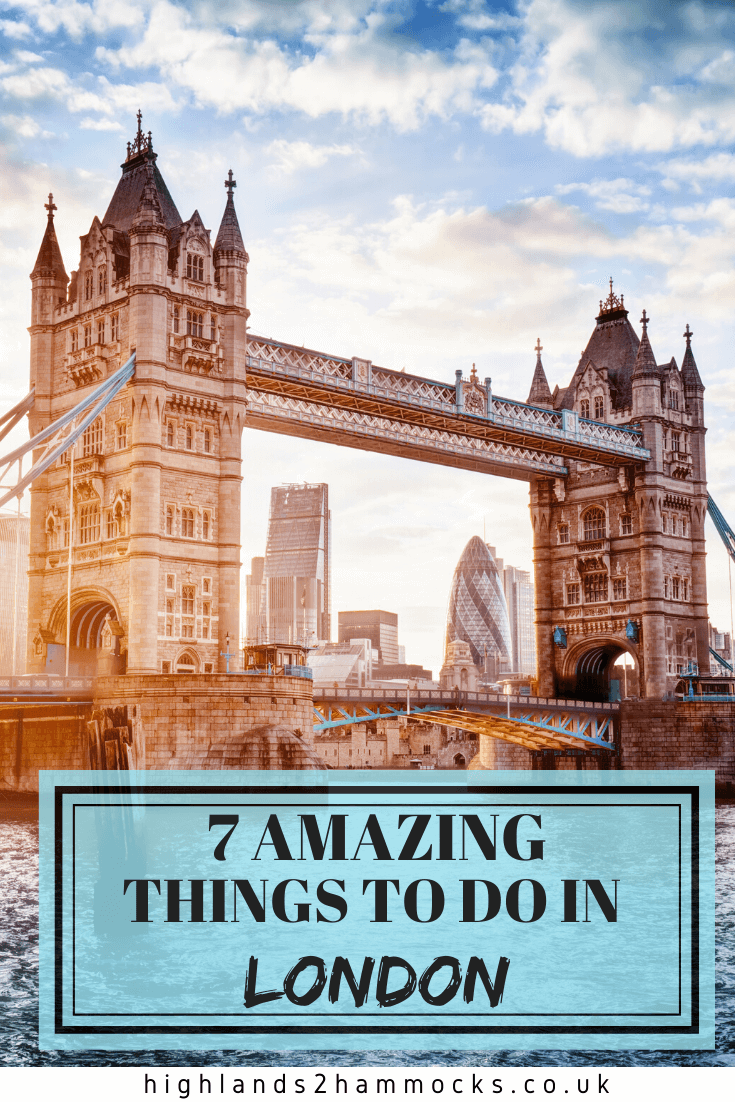 Below is a summary of the best things to do in London, all of which will be discussed in greater detail later in the article.
Little Venice
Street Feast
Sky Garden
Southbank
Covent Gardens
Shoreditch
Tower Bridge
Join us as we explore the best sights in London and see the city for yourself! Also make sure you subscribe to our Youtube channel for more adventures by clicking right here.
7 Amazing Things to do in London – London's Best Attractions
Southbank
Home to the London Eye, Southbank is the perfect place to go if you are looking for somewhere to go in London. Sitting right on the Thames you can choose to sit out on the surrounding grassy areas and watch the world go by or stop in at the restaurants on the promenade with a view of London.
Throughout the year, particularly in summer and at Christmas, there are events on in the area creating a great vibe in the city.
The Udderbelly Festival is a pop-up festival which runs on Southbank from April-September. This fantastic festival offers world-class entertainment as well as amazing food and a great atmosphere to sit and have a drink. It is free to enter into the festival however if you want to attend the events you will need to purchase tickets. The majority of tickets are under £20 making this fantastic festival in the heart of London extremely affordable.
The Winter Wonderland opens up at Southbank in early November and runs through until January, open from 10 am till 10 pm daily. There are many pop up markets with gifts for sale and hot drinks and food. This is not to be missed if you are in London in the winter months.
Southbank is within walking distance to the popular Covent Garden and Trafalgar Square, as well as Big Ben and Westminister, so you won't be stuck for amazing things to do in this area of London.
The nearest tube station to Southbank is Waterloo. Embankment and Charing Cross are a short walk across the river or you can rent the Santander city bikes for a more adventurous way to see London.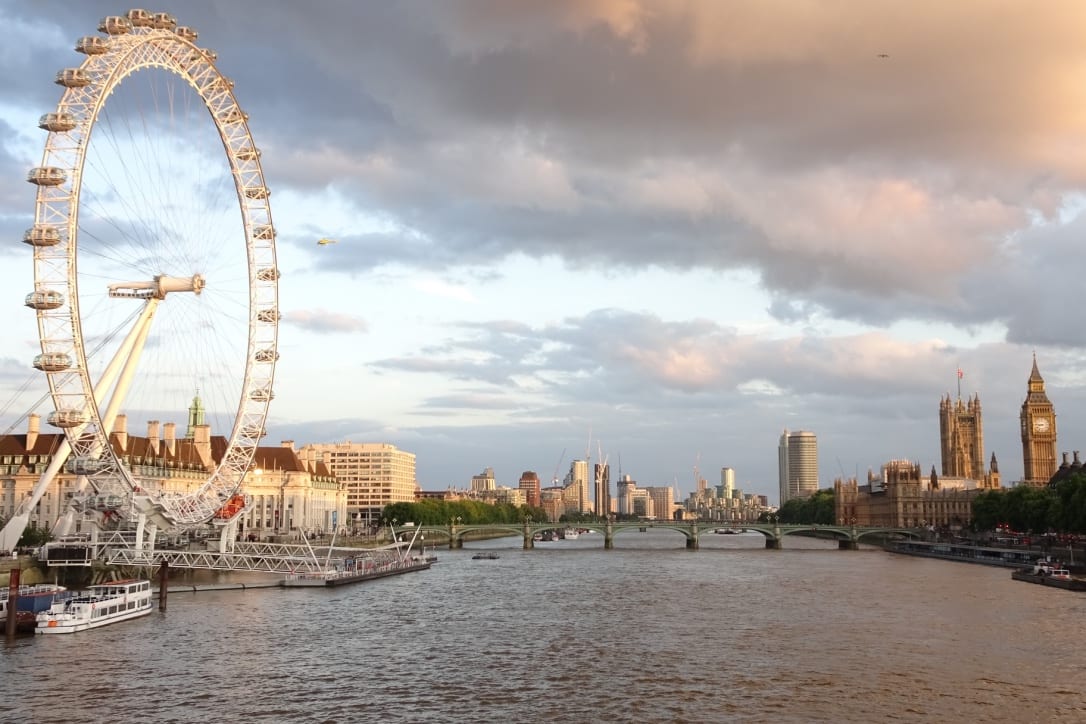 Covent Garden
Covent Garden is a rather special place, the perfect mix between beautiful buildings, classy shops, and quaint market stalls. As mentioned, this famous attraction is only a short walk from the central hub of London. This district holds the majority of theatres showing world-class musicals and shows, as well as the incredible Covent Garden markets and restaurants. Covent Garden is a great place to come and chill out, listening to the talented musicians playing in the hallway.
Outside of the hallway, there are often street performers which draw a crowd to the area. This is worth sticking around to watch as some put on a fantastic show. There are also many shops to wander around, both designer and more budget-friendly stores.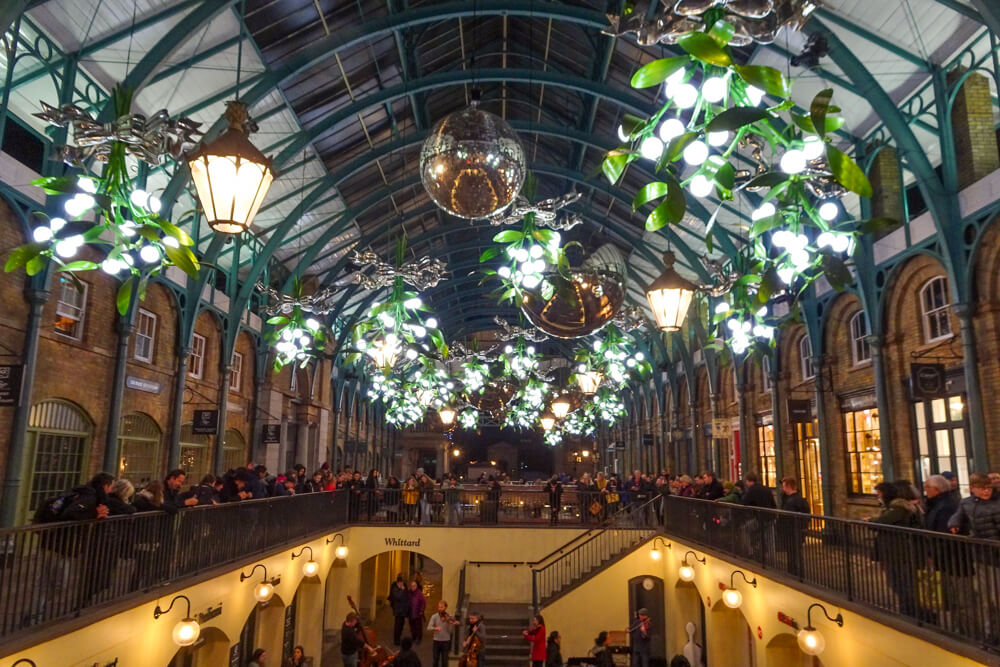 From Covent Gardens you can enjoy a leisurely stroll to many other sites such as Leicester Square and Trafalgar Square, as well as the tourist attractions these locations entail.
The nearest tube station is Covent Gardens station. During peak times this can become extremely busy as the only way up to ground level is via a lift. If you are arriving at peak travel time we would recommend walking from another station such as Leicester Square.
Shoreditch
Without a doubt our favourite place to go for dinner is Shoreditch, more specifically Brick Lane. If you fancy a curry in the big city then Brick Lane is the place to go! Catch the Overground railway to Shoreditch high street and enjoy a bar crawl through the student-filled, happy hour bars that line these streets.
Many of the deals you can get on drinks here will make you forget you're in London! We would recommend checking Groupon or the likes before getting a curry on Brick Lane, however, as it can still be rather pricey!
Whilst you roam around this part of London, make sure to keep a lookout for the street art displayed on the buildings around you.
Tower Bridge
One of the best sights in London is London's most famous and iconic bridge, Tower Bridge (not to be confused with London Bridge..). Built in the 19th century, Tower Bridge is one of the oldest working drawbridges in the world. The beautiful architecture can be appreciated from afar or up close, as you take in the spectacular views along the Thames.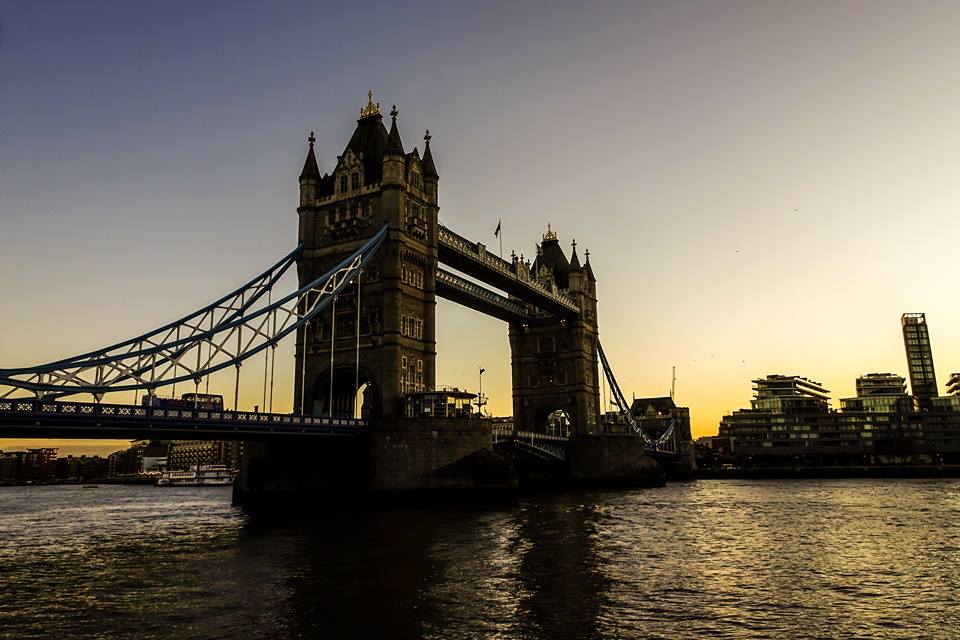 Historic and modern London clash here as the Shard stands tall on the horizon of the Tower of London. This is a great opportunity for some photogenic views of the city, don't forget your camera!
You can learn about the history of Tower Bridge by purchasing a ticket to the daily tours. The adult admission fee is £9.80.
Tower Hill tube station will take you to the north side of the Thames and if you arrive in London Bridge station then you will enter from the south.
Street Feast
Street food and London go hand in hand throughout the city, from the pop-up markets to the permanent setups spread across the buzzing metropolis. Some must-visit attractions for any street foodie exploring the capital are the Street Feast food markets situated throughout East London, from Canada Water to Shoreditch. These five markets all reside in some form of renovated warehouse or storage space that has been transformed into a thriving social scene with food to die for.
The following are the street feast markets that you will find around East London:
Public – Woolwich Arsenal
Giant Robot – Canary Wharf
Dinerama – Shoreditch
Model Market – Lewisham
Hawker House – Canada Water
Little Venice
One of the many accidental discoveries we have made in London is the incredible network of canals that spread throughout the north side of the Thames. A sunny day is a perfect time for the long walk from Camden markets along to Paddington station, taking roughly 4 hours and offering spectacular sights of life along the canals, transporting you to the beautiful city of Amsterdam.
Little Venice is one of our favourite spots in London, away from the crazy hustle and bustle of the city centre to sit and enjoy looking out over the canals.
There are cafes and restaurants in this area, our favourite being Beany Green.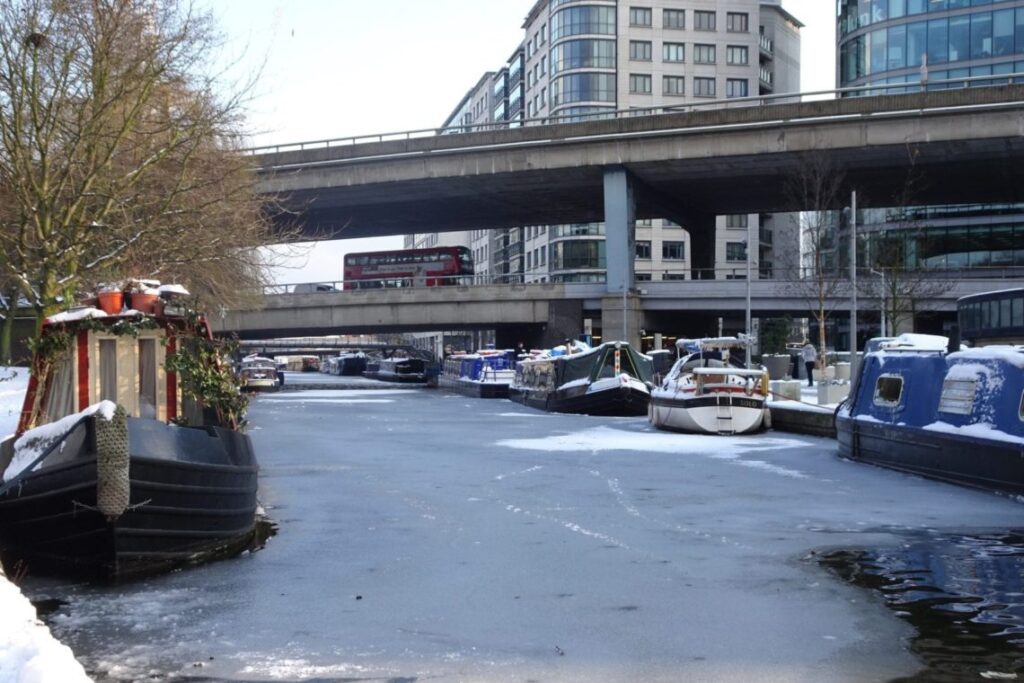 Sky Garden
London's highest public garden is the Sky Garden. Located in the business district of the city, the Sky Garden is free to enter and will give you one of the best views over London. You will need to book a ticket to the Sky Garden, at no cost and you will have access to the gardens, bars and restaurants for 1 hour.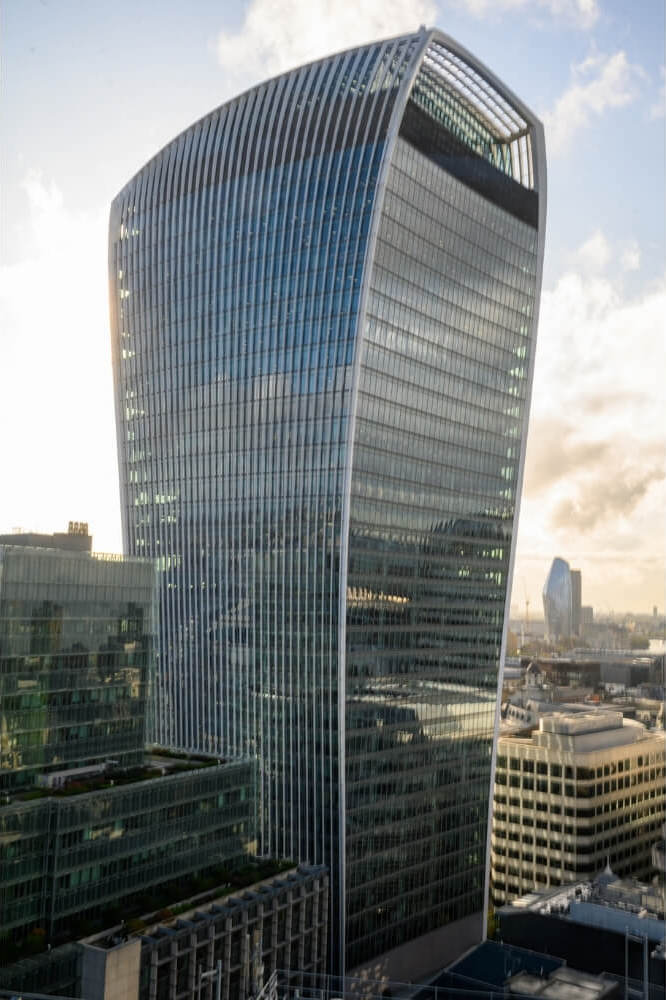 Before You Leave for London
Before you set off on your trip to the big city, there are a number of things you will need to know before you go to London. There are also a number of things you will need to arrange, such as how to get around, where to stay, and what insurance to use. All of this is discussed in the section below.
How to Get Around London
Public transport around London is really simple and easy to use. The cheapest way of doing this is by either using your bank card or purchasing an Oyster card. Both work the same of these work the same, giving a hugely discounted rate compared with paper tickets, however, the "daily cap" for the Oyster Card is slightly lower, making it the best option.
The Oyster card can be purchased at any station for a refundable deposit on return. To use this or your "contactless" bank card, you must swipe it at the designated machines at the station. You must swipe on and off the underground, overground and the train, however, you only need to swipe it once when you get onto the bus.
Some of the machines can be easy to miss at stations without a turnstile, so make sure you don't forget to swipe or you could be in for a hefty fine!
What is the Best Travel Insurance for London
I know travel insurance is the least enjoyable thing to purchase and look at when you're planning a trip, however, you wouldn't want to be without it in the event that something happened. The extortionate medical bills could ruin your trip if you are not covered.
To ensure you have a stress-free trip with no worries about potential medical bills, make sure you cover yourself when you travel. We can recommend using World Nomads, a backpacker-friendly and cheap insurance company that provides good coverage and support.
Get a quote for your travel insurance right here and get covered.
What to Pack for London
What you need to pack for London will rely highly on when you make your trip to the capital. During the Spring and Autumn months, temperatures and weather patterns vary wildly between beautiful sunny skies and freezing rain.
The temperatures generally vary from 10 oC to 25 oC during these months, with a mixture between cold, northerly winds and warmer southerlies. There is a small amount of rain, with maybe 1 in 7 days receiving rainfall, which makes it perfect for days out exploring the beautiful city.
During the Summer months in London, temperatures tend to range from 20oC to 30oC, with some days topping 35oC. Summer days in London are perfect for the beach, with many locals and travellers alike sending their day soaking up the sun and playing in the sea. When it comes to toiletries, we recommend that you don't forget to pack sunscreen. The sun in London can be strong, especially in the summer months.
If you need more inspiration on what to pack for your trip, check out our full packing guides for all-weather conditions over here.
Given the beautiful sights and scenery that you will see in London, we highly recommend packing a good camera for your trip. If you want to read more about the cameras we use and why we love them, check out the link below.
You can read what else we keep in our camera bag over here.
Where to Stay in London
Accommodation in London is not cheap, especially if you are looking to stay in the city centre. We can recommend that you use booking.com to find your accommodation and we have suggested one for each budget below.
Luxury – DoubleTree by Hilton Hotel London – Tower of London is the perfect luxury stay, located in the heart of the city centre.
Book your stay at DoubleTree by Hilton Hotel London – Tower of London here.
Mid-Range – The Premier Inn London County Hall is situated beside the London Eye and is the perfect central location for your one day in London.
Book your stay at The Premier Inn London County Hall here.
Budget – For a cheap and cheerful stay that isn't a night in a hostel dorm, Brick Lane Deluxe Guest Room is a great location for your one day in London.
Book your stay at Brick Lane Deluxe Guest Room here.
If hostels are more your scene, you can check out the hostels available in London here.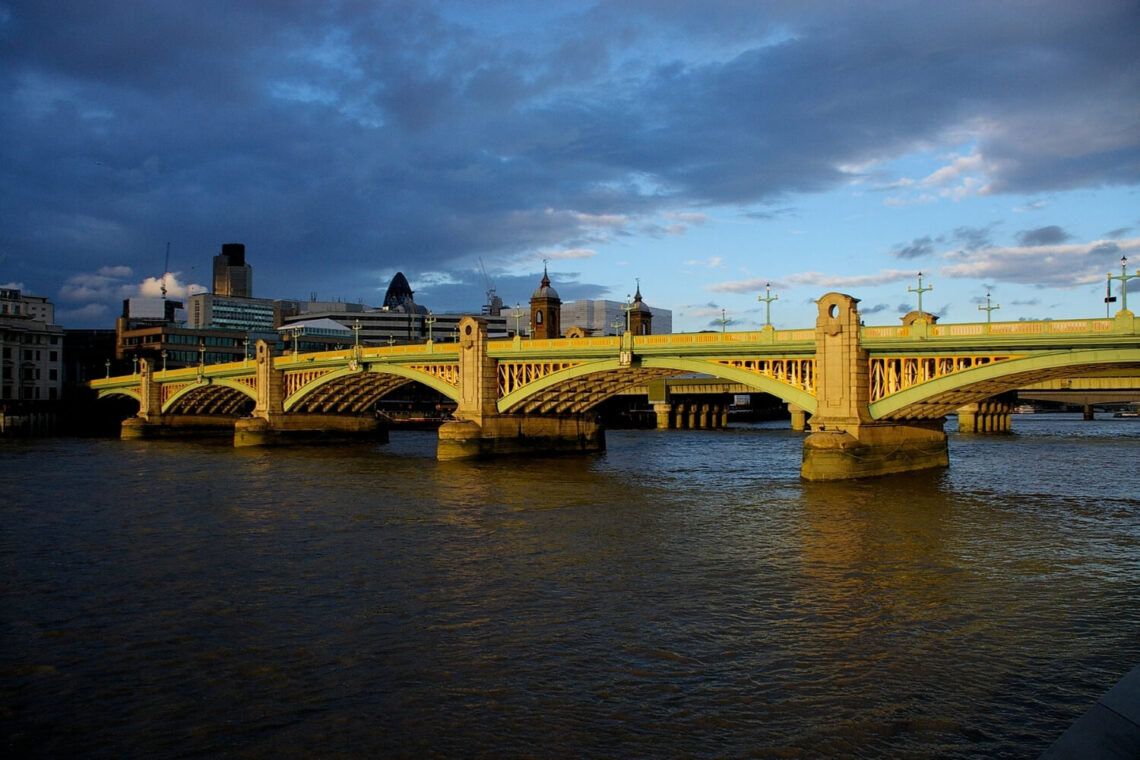 So there you have it, your 7 Amazing things to do in London. If you have recently visited London yourself, let us know about your trip in the comments section below. Where was your favourite place? What was your favourite food?  Let us know in the comments below.
If you are planning a trip to London, be sure to check out the rest of our England content to plan your trip to the fullest. We will gladly answer any questions you have with regards to your trip, so either DM us or send us an email.
Also remember that sharing is caring, so be sure to share this with all of your friends and family and show them the beauty of London. Catch up with us on social media to see where we currently are and tag us in your own London pictures so we can share them with our community of fellow adventurers.
Read Now: 
This article may contain affiliate links that provide us with a small income. For more information read our Affiliate page.
---
Save this image to your London Pinterest board for later