Sat in the turquoise-blue Mediterranean Sea and located in between Sicily and Africa, is the tropical island of Malta. There are many beautiful archaeological sights on the island as well as delicious restaurants and cafes.
There are lots of things to do in Malta, including some great day trips out to the nearby islands. We include some of those in this 4 day Malta itinerary.
If you are thinking, is Malta worth visiting? Read on to find out about some of the best sights that we would suggest including in your 4 day Malta itinerary.
No time to read now? No problem, save a pin to your Pinterest board for later!
Day 1 
Explore Mdina
Mdina is a walled, fortified city in the northern part of Malta, previously the capital city of Malta from antiquity to the medieval period. Mdina is also known as the 'Silent City' and less than 300 people live here. Limited resident cars and emergency vehicles are allowed into the city and noise is kept to a minimum. 
Mdina sits high on a hilltop, still confined within its walls, with incredible views of surrounding neighbouring towns and across the sea. It is a UNESCO World Heritage Sight and also features in the popular TV show Game of Thrones.
One of the best things you can do in Mdina is walk around and take in your surroundings. It really is a unique place with a photo opportunity at every corner you turn.
Mdina is located a half hour drive away from Malta's capital city, Valetta.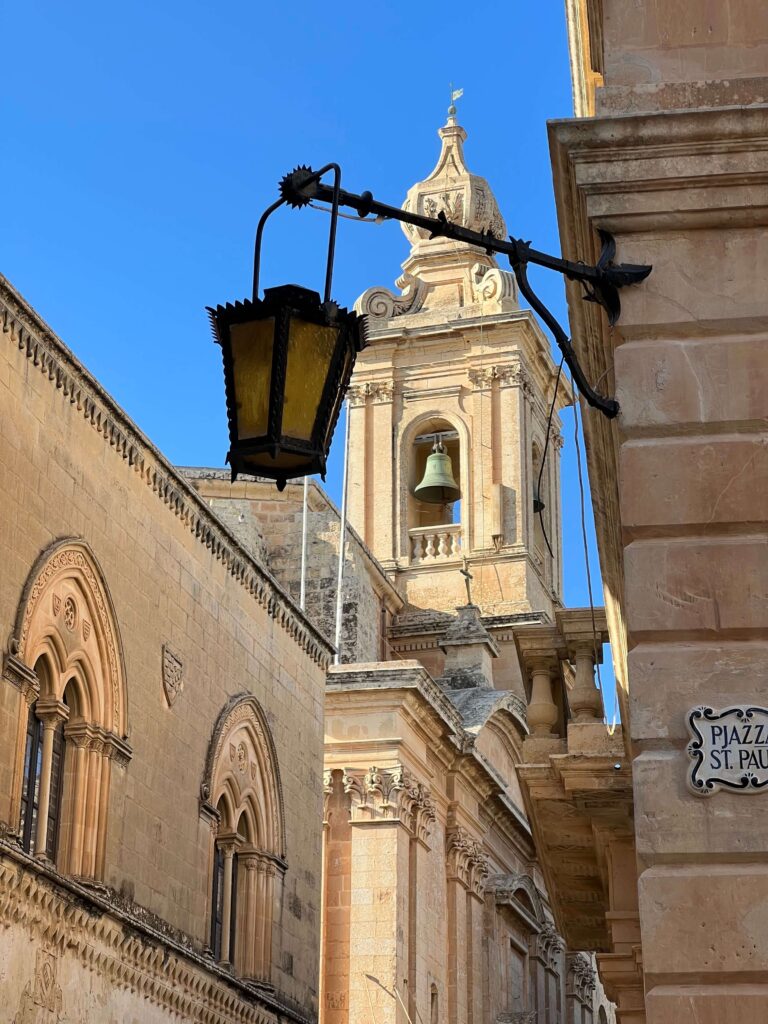 St Paul's Cathedral
St Paul's Cathedral is one of the oldest sacred sites in the city of Mdina. Though the cathedral dates back to the late 17th century, it was rebuilt in 1702. It is another construction which is said to be the finest example of Baroque architecture in Malta. 
The church has two bell towers at the entrance. The interior is a key attraction of the cathedral which is known to have exquisite architecture and beautiful furnishing.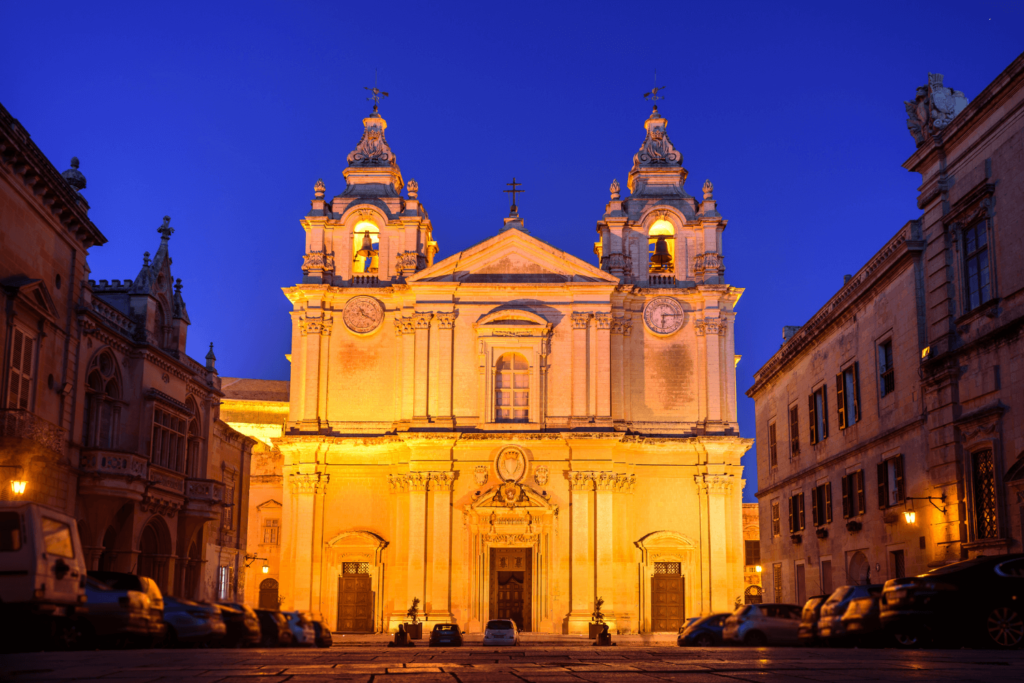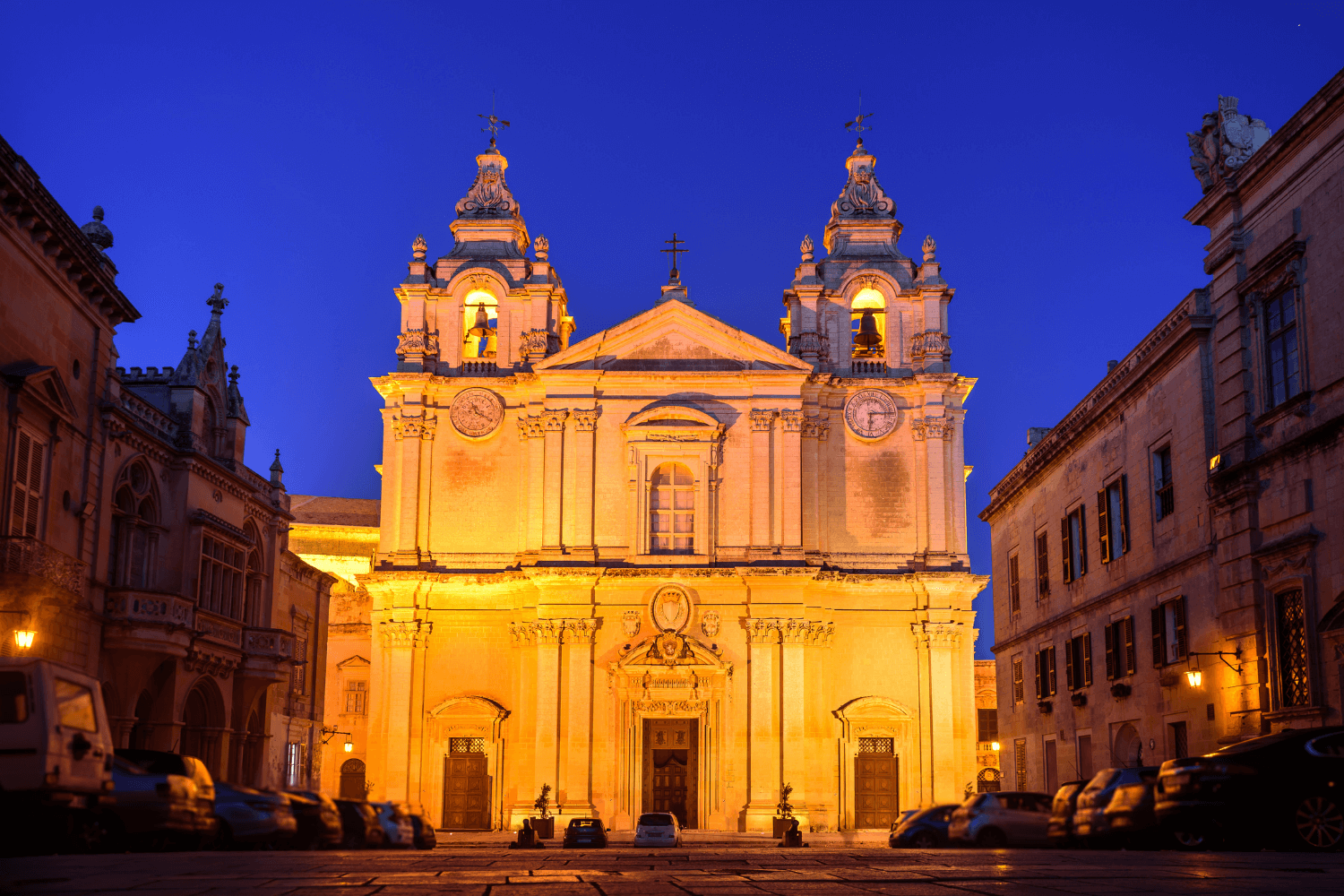 Mdina Catacombs
The Catacombs are an interesting network of tunnels and chambers where you can learn more about the Maltese culture. It is known as the chapel where the patron saint of Malta, St Agatha used to prey. Inside the Catacombs, you can expect to explore the grave markings and paintings.
Entry prices: 
Adults (18 – 59 years) €5.00
Youths (12 – 17 years) €3.50
Seniors (60 years & over), Concessions, and Students €3.50
Children (6 – 11 years) €2.50
Infants (1 – 5 years) Free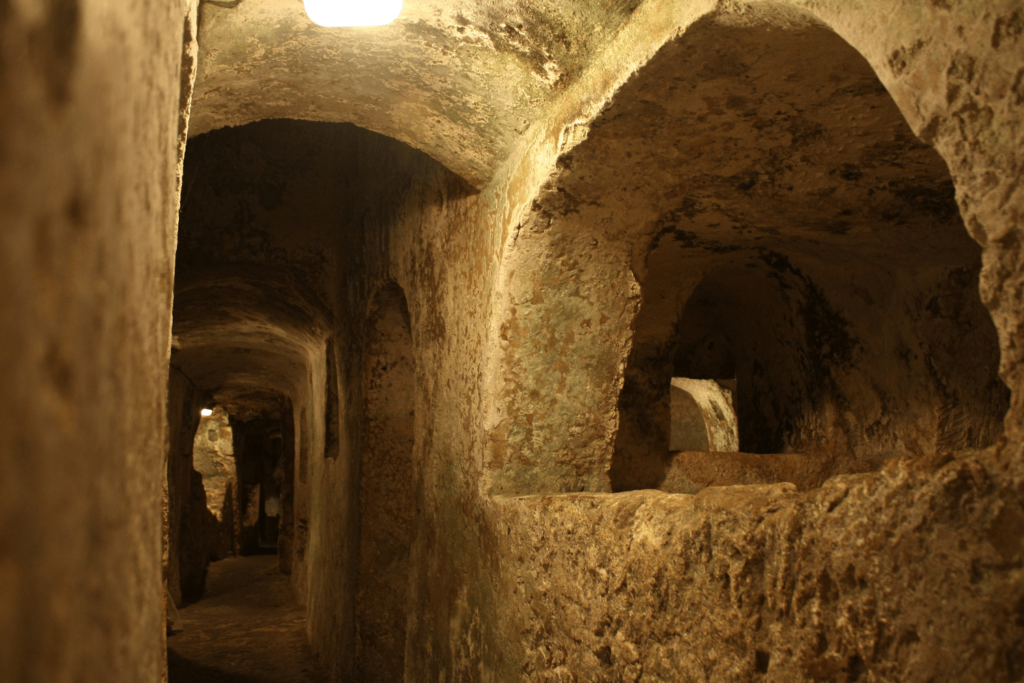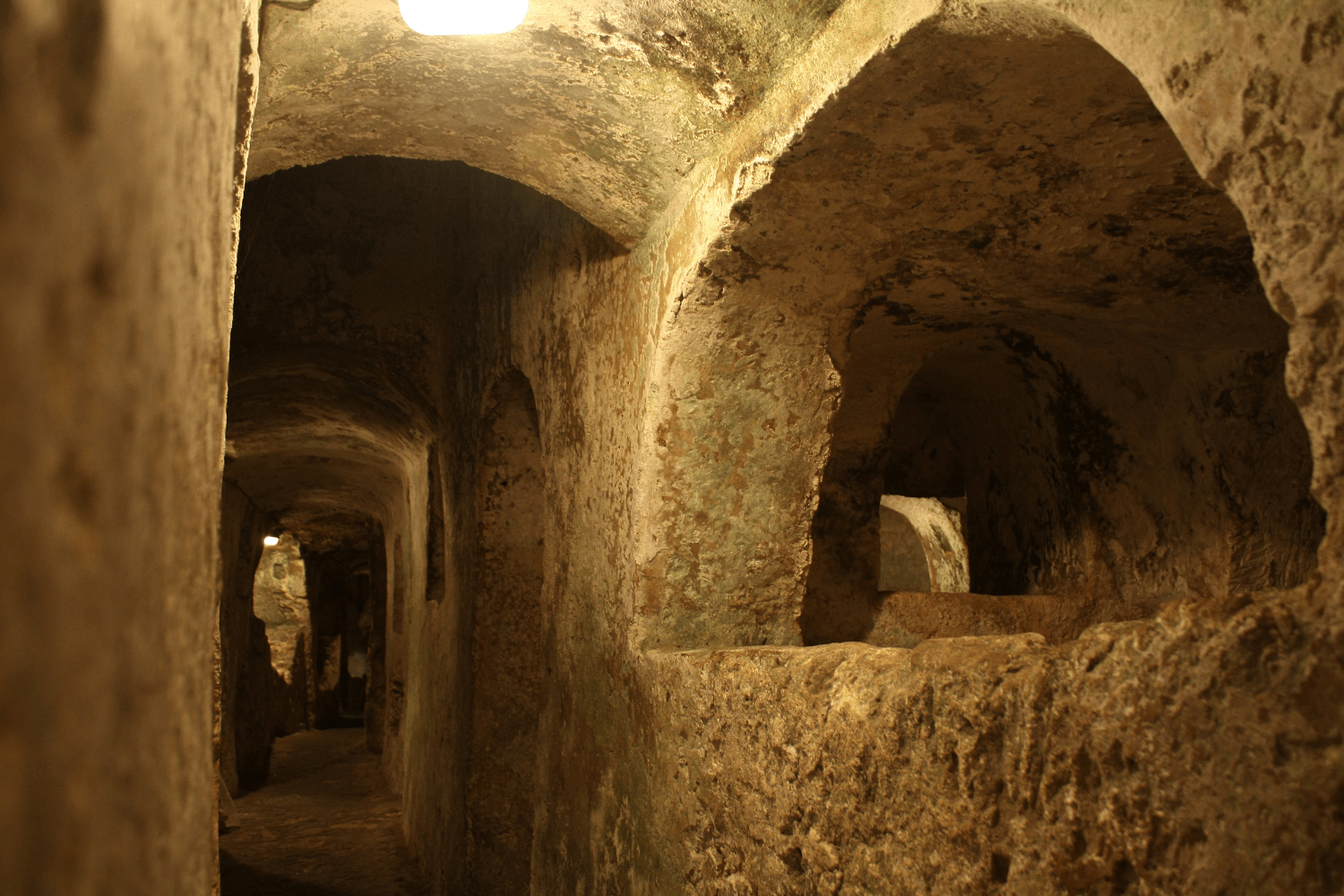 Mdina Dungeons
If you want to enjoy some unique, interactive experience, then exploring Mdina Dungeons has to be one of the best activities in Mdina. The Mdina dungeons include an exploration tour underneath the streets of the city. 
On the tour, you can learn about the dark past of Maltese history, exploring the secret underground passageways, chambers, and cells.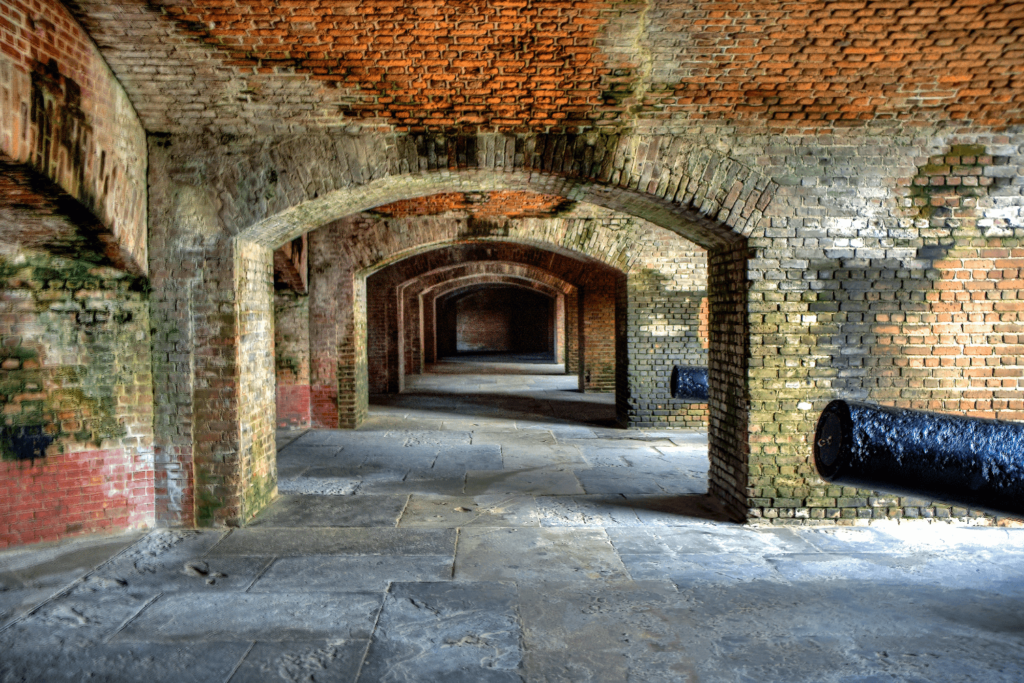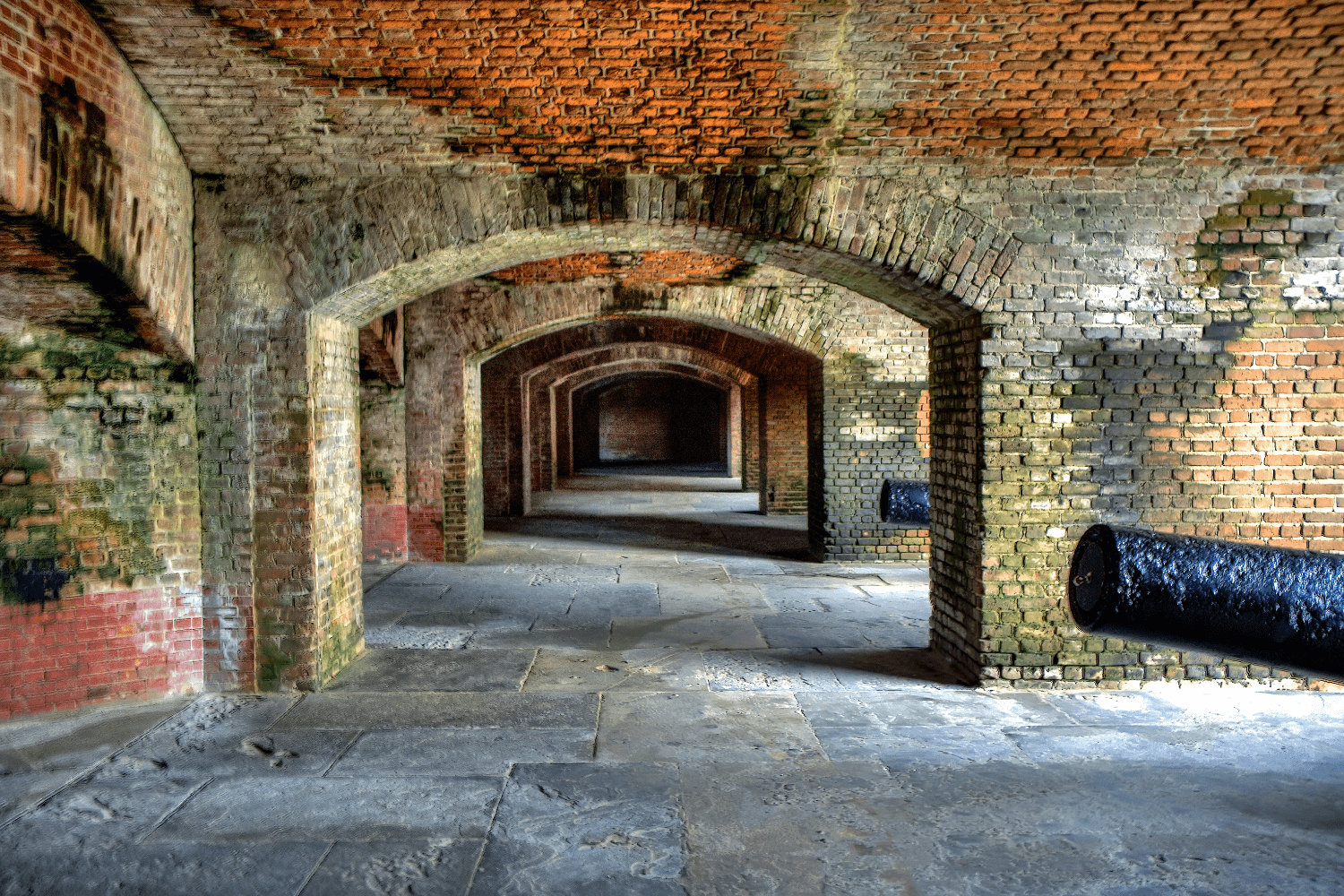 Mdina Experience
The Mdina Experience is an audio-video tour that is hosted in an old heritage building on Mesquita Square. The tour takes you to the fascinating mysteries associated with the city of Mdina. This is a 25-minute long presentation that talks about the rich history of the city.
The city of Mdina also hosts a number of amazing events all throughout the year. Some of them are Medieval Performances, Grand Prix, and fireworks on some important calendar dates. 
Day 2 
Day Trip to Gozo
Depending on where you are staying in Malta, or whether or not you choose to take a vehicle across to Gozo, will depend on where you board the ferry.
From Mgarr ferry terminal in the north of Malta, you can board the ferry with a vehicle and the trip across will take around 25 minutes. The ticket prices are as follows:
Standard passenger – €4.65 return
Passenger and motorcycle – €8.15 return.
You can read more about the ferry here.
There is also a fast ferry that leaves from Valletta to Gozo. This trip takes around 45 minutes and no vehicles can travel on this ferry. A standard adult fare is €6 each way.
When you arrive on Gozo, you can choose to hire a vehicle from any of the nearby rental shops or get on the hop on hop off bus which will take you a tour of the island.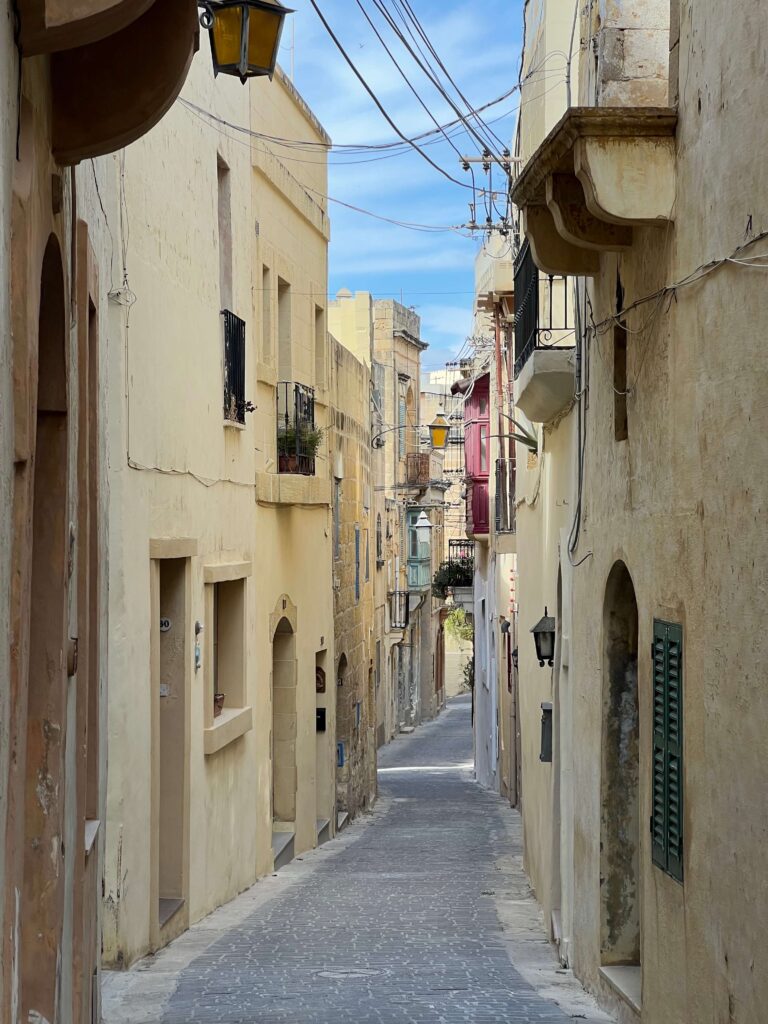 Hondoq Bay (Ħondoq ir-Rummien)
Hondoq Bay is a small secluded bay with crystal clear water. It is popular amongst locals, especially for swimming and diving. The beach is sandy, however there are also a lot of rocks and it may be painful on your feet getting into the water. 
There is a kiosk beside the beach which is perfect for refreshments and toilets are also available.  After you have enjoyed the beach, follow the path around the cliff on the opposite side of the car park to enjoy the views of the crystal clear blue sea from the rugged coastline.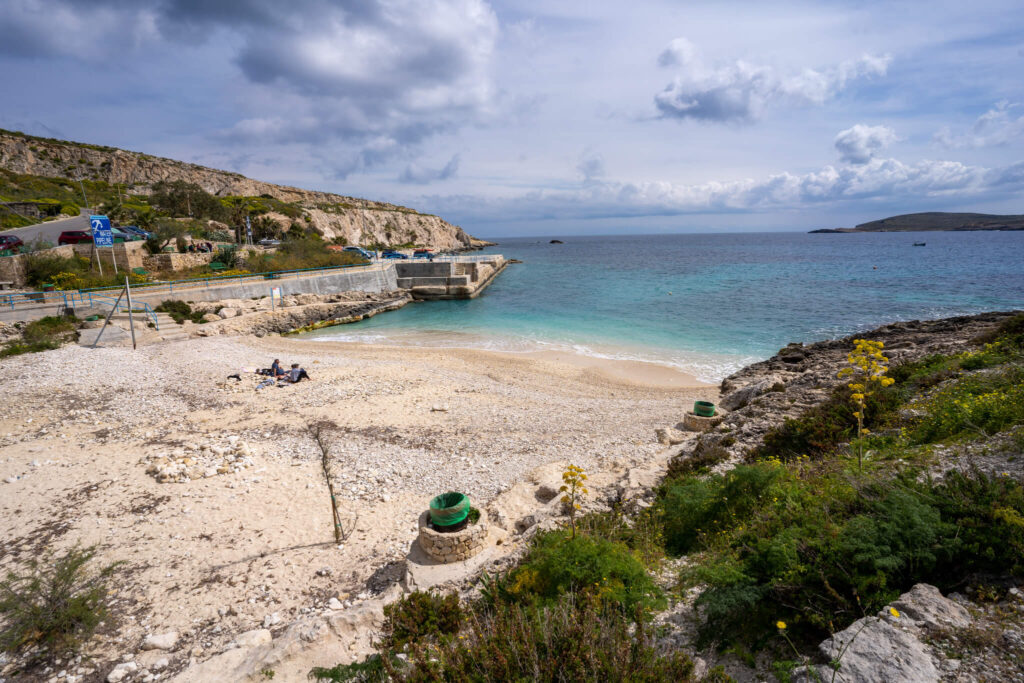 Ramla Beach (Ramla l-Hamra)
Ramla l-Hamra, is one of the most popular sandy beaches in Gozo as well as the largest. The sand is almost a dark red colour and is surrounded by countryside, with a winding road leading down to it. There are facilities nearby and a lifeguard on the beach. This beach is beautiful for relaxing and enjoying the sunshine as well as going for a splash in the waves.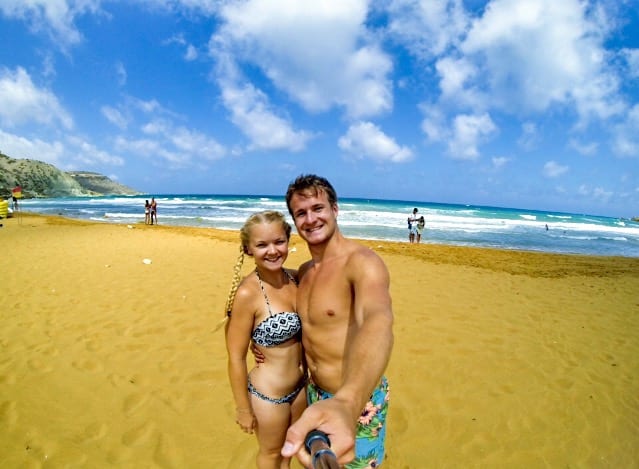 Victoria
Victoria is the capital city of Gozo and is a beautiful place to stop off and have lunch on your day trip to Gozo. There are many beautiful restaurants and gelaterias to choose from in this area.
There are many places of cultural and historical interest in  Victoria, including the Citadel which we will discuss in further detail below. ir-Rabat (Victoria). 
This city was given the name Victoria in 1887 in honour of the famous British Queen's Golden Jubilee. It is also known as ir-Rabat in Malta.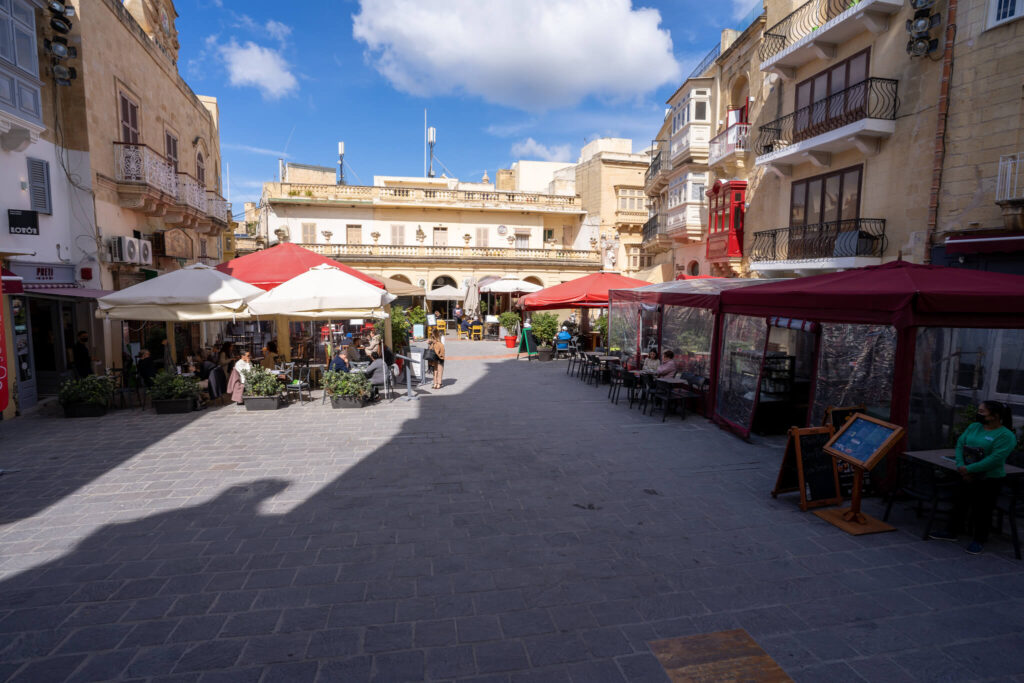 Citadel
The Citadel is a beautiful baroque cathedral in the centre of Victoria in Gozo. This magnificent building can be viewed from the outside and you can enjoy the surrounding views. If you want to enter into the Citadel, it is €5 for an adult ticket and you can explore the following sights: 
Gozo Museum of Archaeology
Gran Castello Historic House
Gozo Nature Museum
Old Prison
Citadel Visitor Centre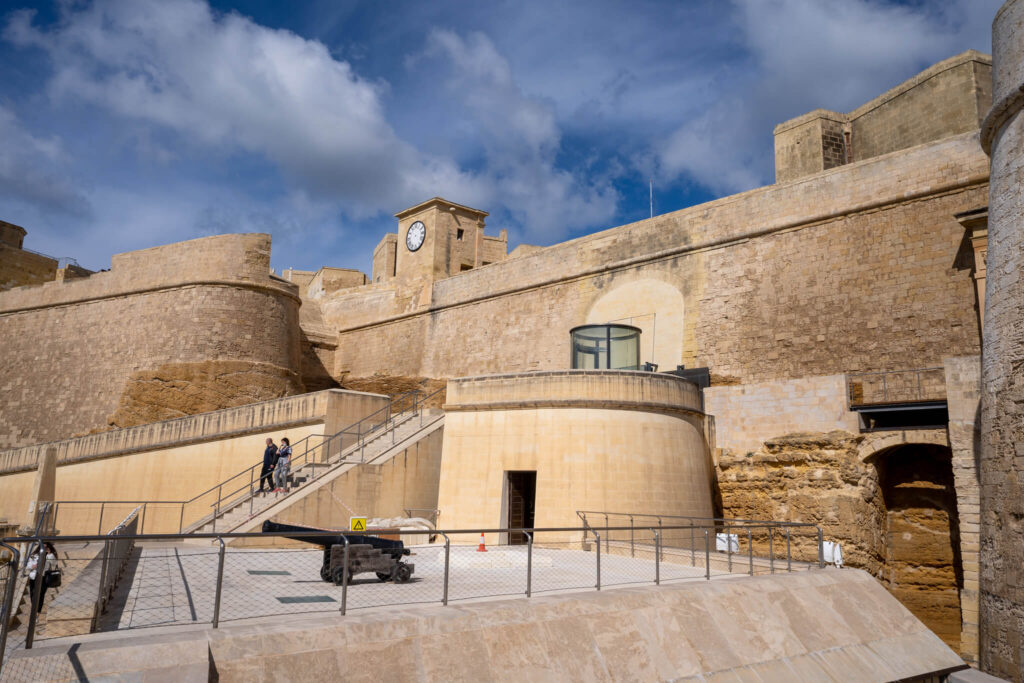 Azure Window
Head to Dwejra Bay to visit the spot where the famous Azure Window used to stand proudly out at sea. This spot is still very popular to visit despite the Azure window collapsing during a storm in 2017. This amazing piece of Limestone was created by the collapse of a sea cave. It continues to be a popular spot, everyone wanting to get some photos of where the famous arch used to stand. 
This area is also a popular diving spot and if you find a sheltered spot it is a beautiful place to enjoy the sunshine.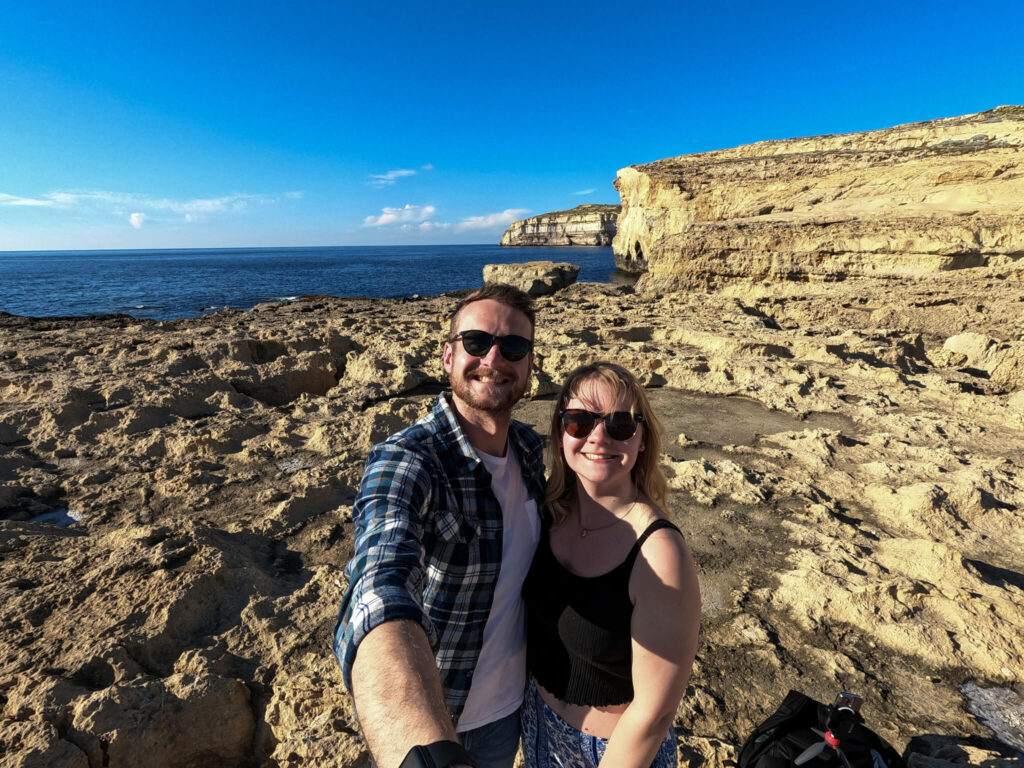 Xlendi Beach
Xlendi Beach is a very popular spot on the island and it is easy to see why. There's a small sandy beach leading into shallow waters and many people enjoy swimming and snorkelling here as the sun sets. It is also a very popular diving spot.
The photogenic shoreline is lined with restaurants making it the perfect spot to stop for a meal in the golden light.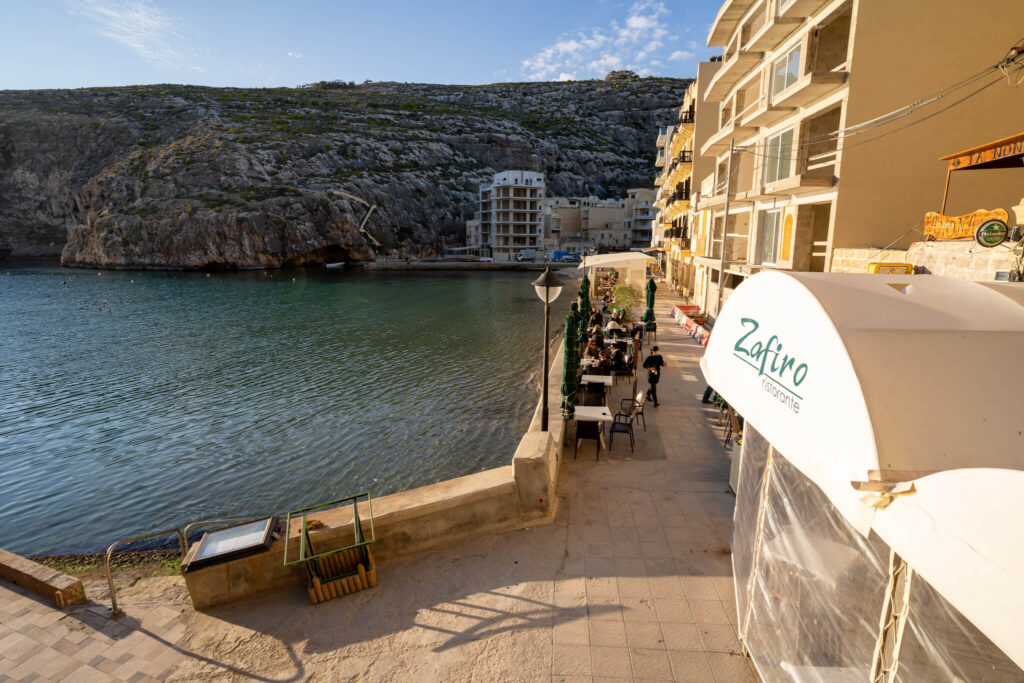 Day 3 
Explore Valletta
Valletta is a highlight to any Malta trip and it is where you can begin to dive deep into the island's history. Valletta was the European Capital of Culture back in 2018 and it's not hard to see why.
Established on a peninsula in the 1500s, Valletta is a small city and can easily be explored on foot. It is on a hill however so make sure you are wearing comfortable shoes for walking around
There are many great restaurants in Valletta where you can try traditional Maltese food such as a ftira. These restaurants are nestled in amongst incredible historical and cultural sights.
In order to reach the city, you can board a ferry from Sliema or you can drive or take the bus.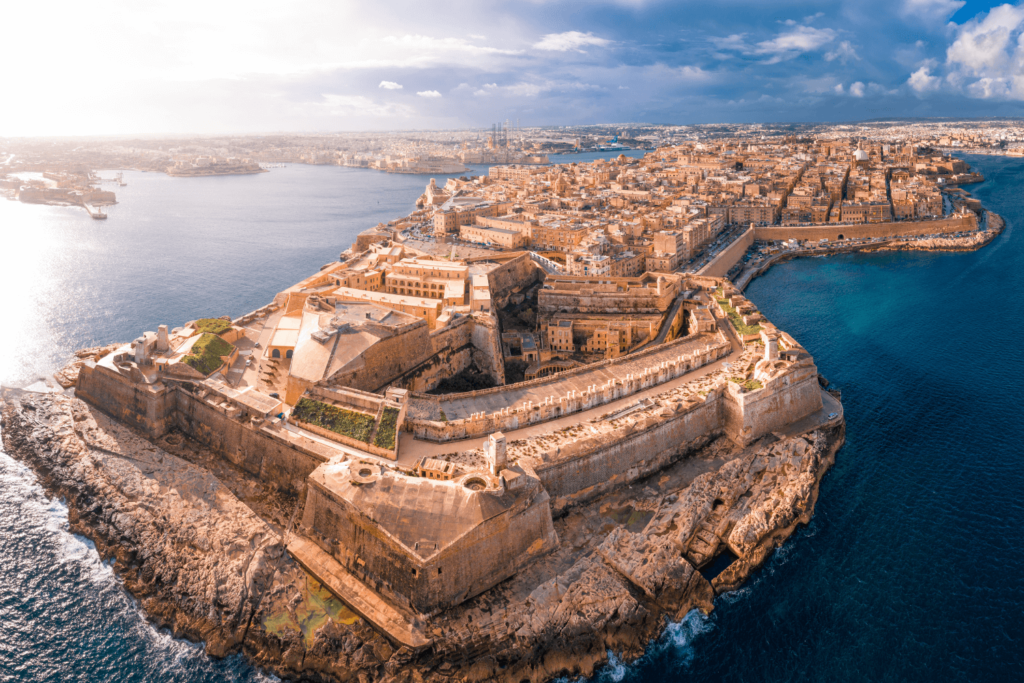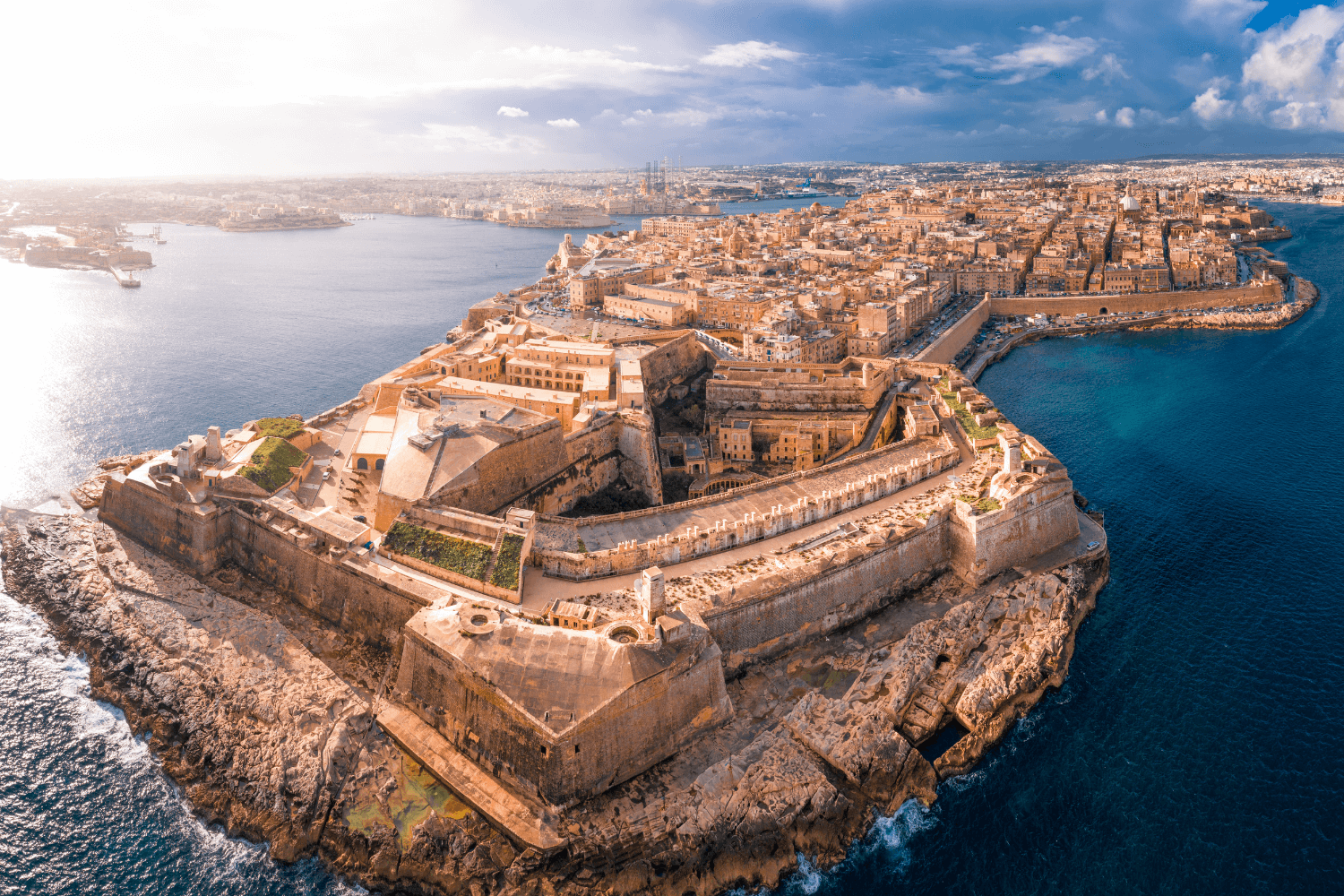 St. John's Co-Cathedral
St. John's Co-Cathedral is an exquisite masterpiece of Baroque art. Though it has a simple facade, the interior is something that you will love the most. Along with that, this place is also known for its high sacred significance.
It has arched ceilings and gilded rooms. The ceilings are known to have some exquisite paintings donated by Grand Masters.
Tickets to enter St John's Co-Cathedral are €15.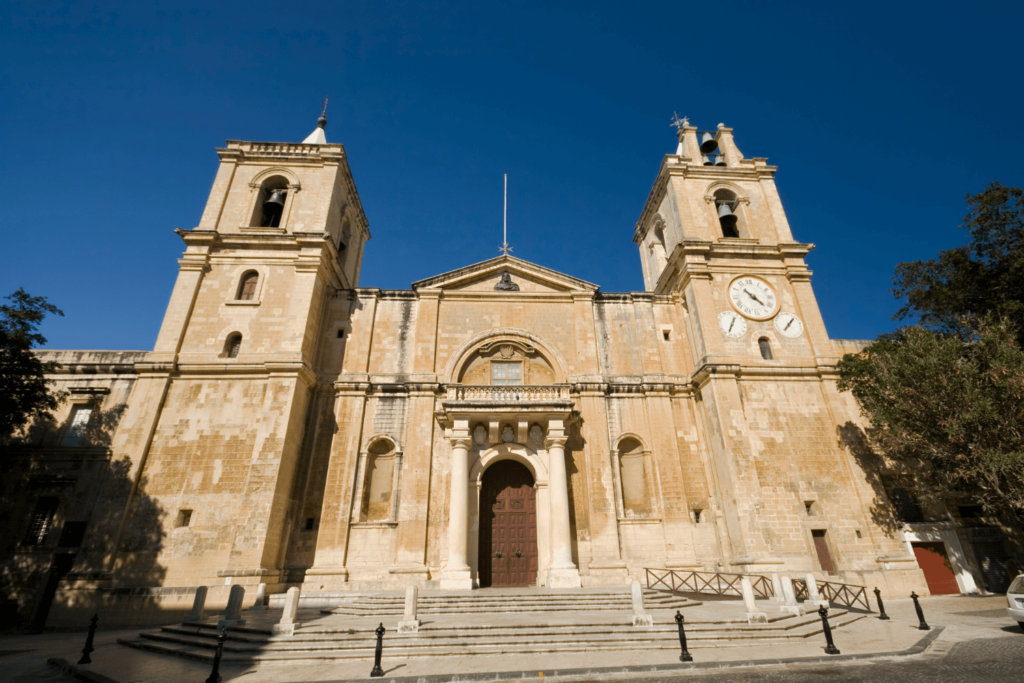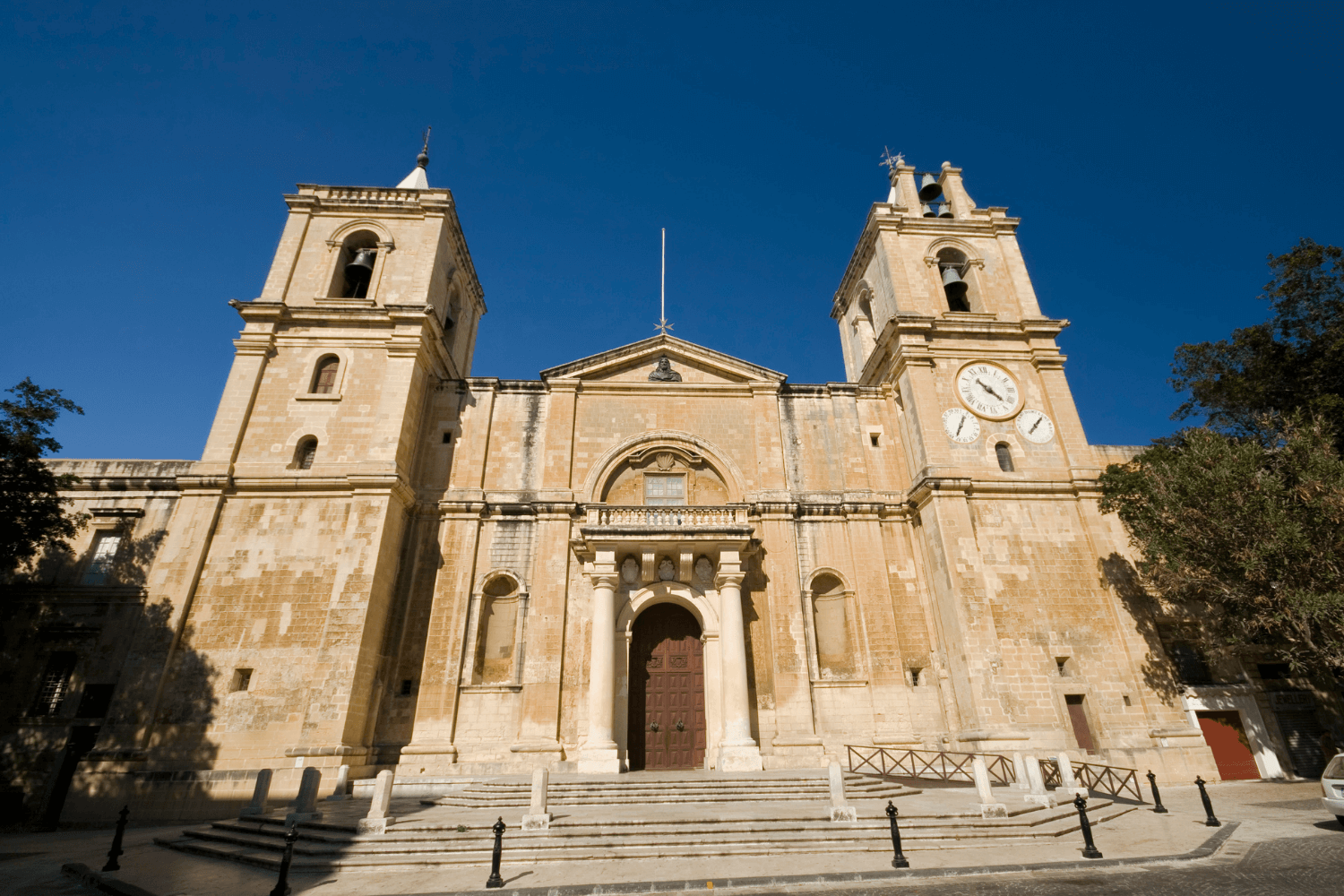 The Toy Museum
The Toy Museum was founded by Vincent Brown in 1998 and is an interesting place to visit whilst you are in Valletta.
Vincent Brown had a curiosity about saving toys and with all his toys, he started this museum. Some of the interesting collections at this museum are Corgi, Dinky, Matchbox cars, trains, farmyard animals, dolls, and more.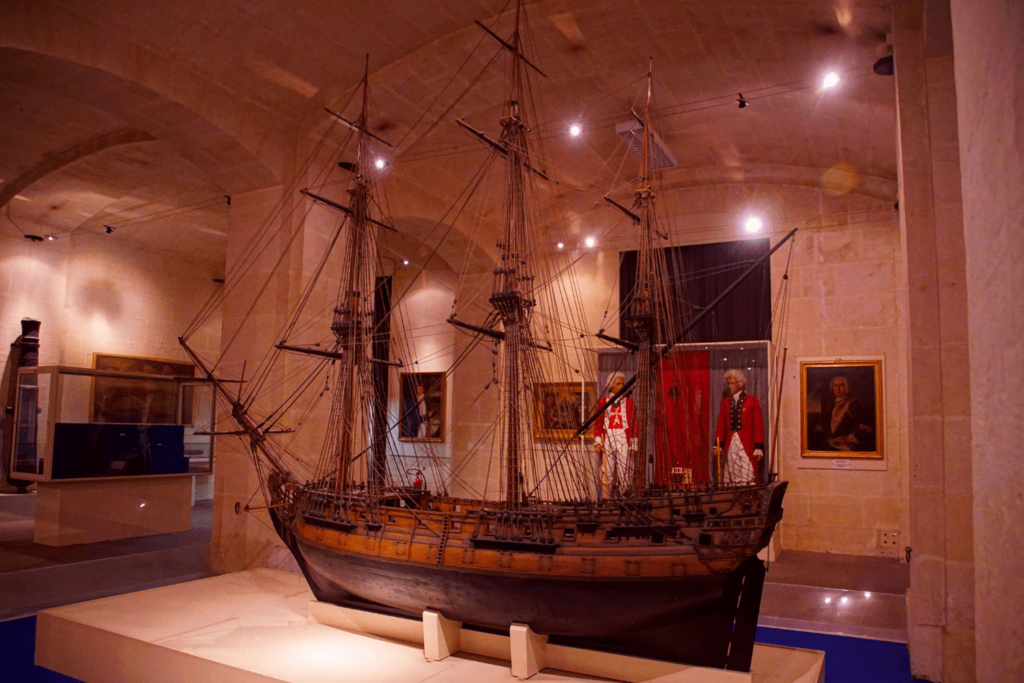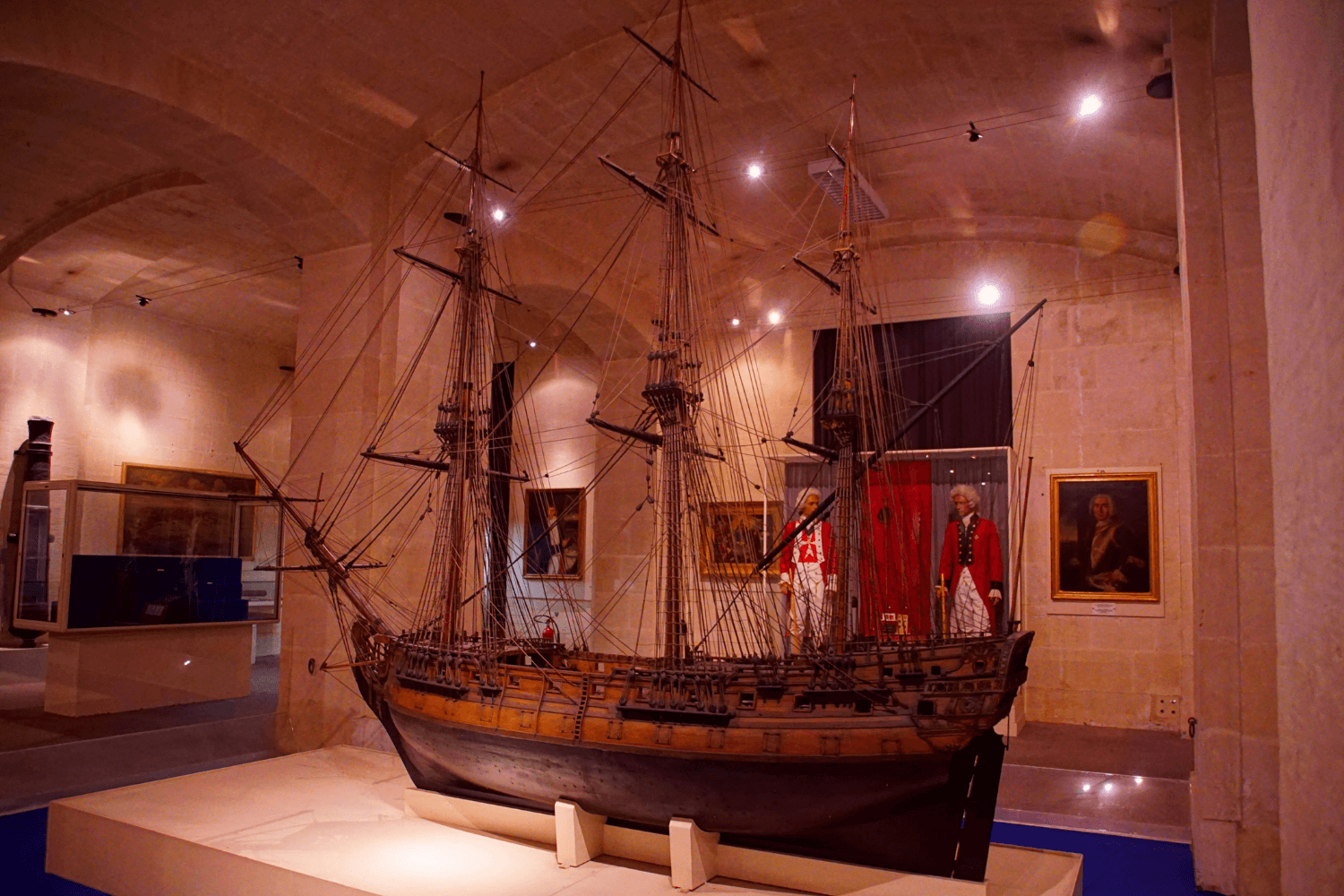 Valletta Waterfront
Known as the home of Valletta Cruise Port, this waterfront was constructed for the knights of St John by Grandmaster Pinto. During that time, the buildings were used as stores. Even till today, the site maintains its original stores. 
This place indeed serves as the heritage treasure trove that beautifully represents a bygone era. There is also a pedestrian waterfront where you can relax and chill with some delectable delicacies and drinks.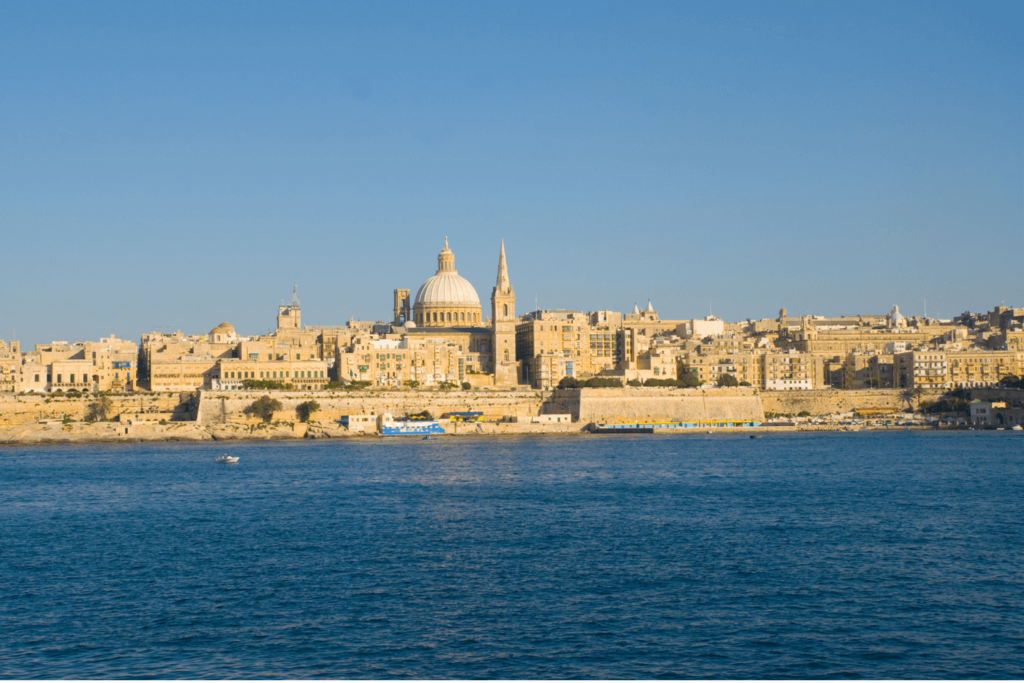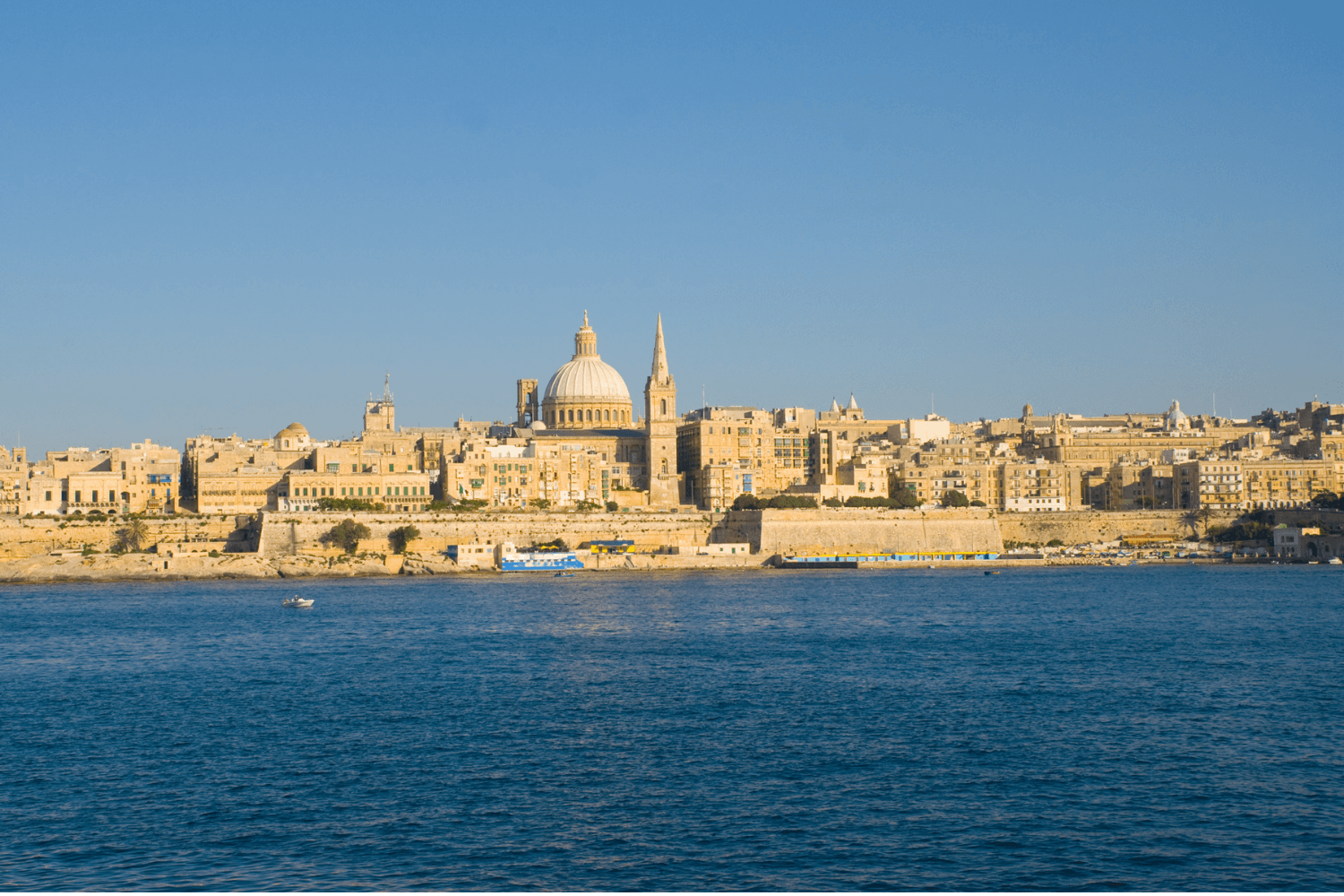 Upper and Lower Barrakha Gardens
Visiting Upper and Lower Barrakha Gardens is one of the most popular things to do in Valletta. These luxurious gardens that are perfect to unwind yourself amidst the verdant greenery. 
Upper Barrakha Gardens are located nearby to the Triton Fountain, on the southeast of Valletta. In the Upper Barrakha Gardens, you will have incredible views across the Grand Harbour to the Three Cities and it is common to see people enjoying the views of the passing cruise ships from the park benches. Head to the Upper Barrakha Gardens at noon to watch the display of the noon-day gun of the Saluting Battery. There is an outdoor coffee kiosk and toilets in the gardens which is popular throughout the day and particularly as the sunsets. If you want to travel down to the Grand Harbour quickly, you can use the Upper Barrakha Lift, which sits 58 metres high and costs €1. This is the quickest way to get to the Valletta waterfront taking only 25 seconds.
The Lower Barrakha Gardens also have a great view over to the Three Cities. The perfect place to grab a drink or an ice cream and soak up the sounds around you. The view from the Lower Barrakka Gardens is great for ship watching as you can see the entrance of the Grand Harbour. You can walk to the Lower Barrakha Gardens from the Upper Barrakha Gardens in 15 minutes.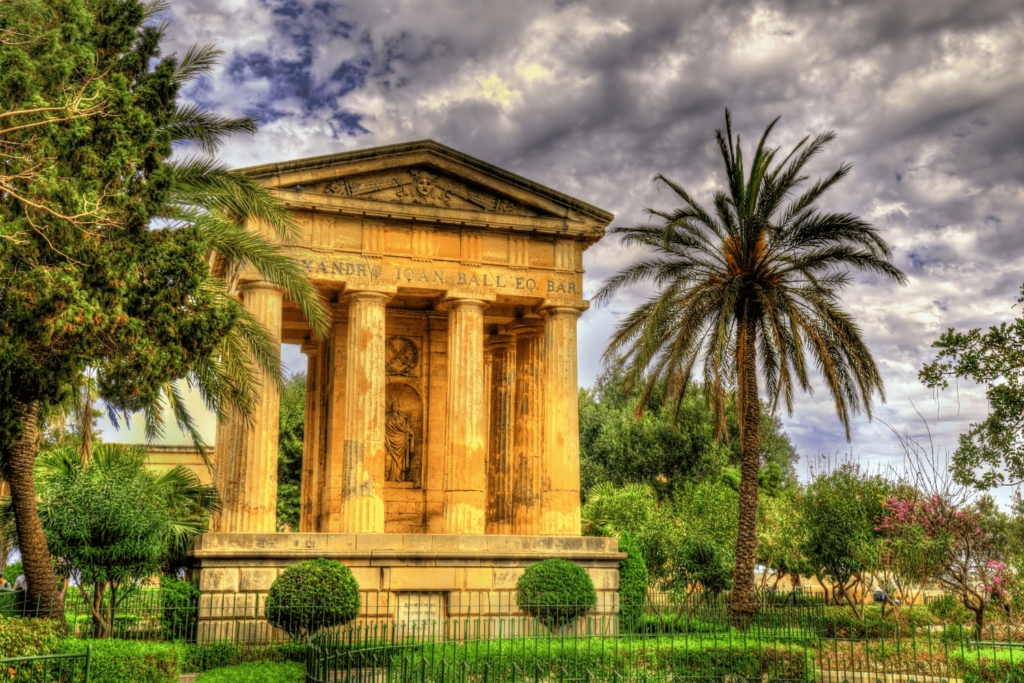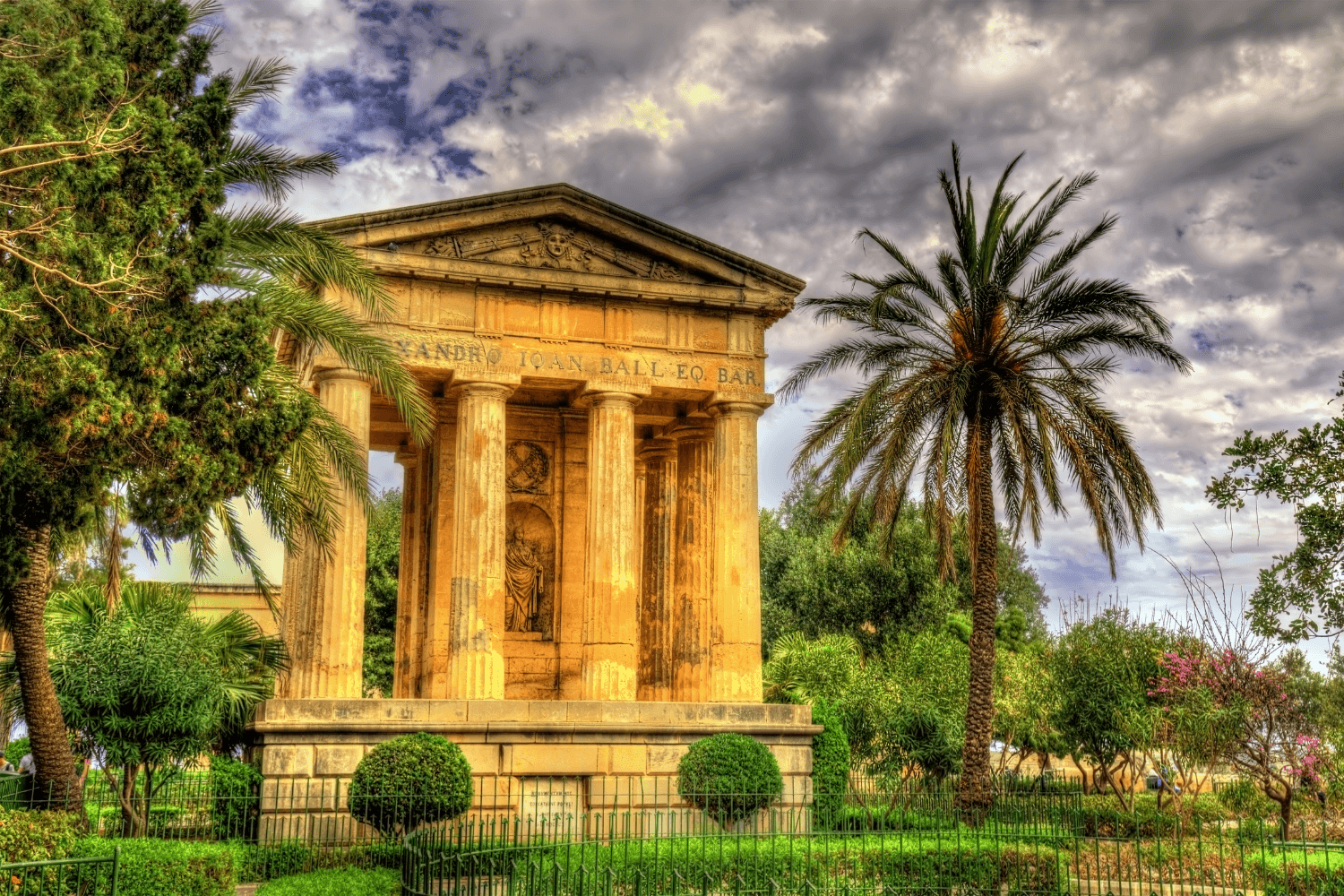 Day 4
Explore Comino
When you visit Malta, we highly recommend that you enjoy some of the day trips from Malta. Comino island is the smallest of the Maltese archipelago and is well known for the Blue Lagoon. This is located on the west coast of Comino Island and can be visited by boat.
There is very little accommodation on the island and no transport, therefore most people access the island for a day trip by boat. There are many different organised boat trips, most costing between €20-€25 per person. The boat trips take around 2 hours, and generally, there is a buffet and bar included onboard. It was a nice way to take in the views and chill in the sun. 
At the Blue Lagoon, you can spend some quality time swimming, snorkelling, or sunbathing.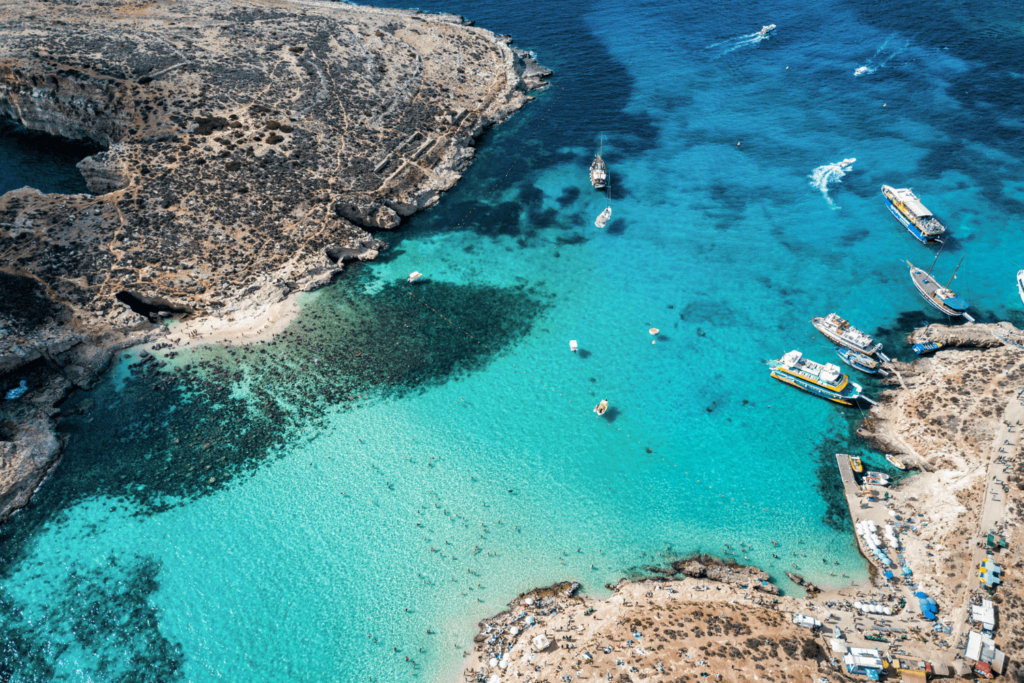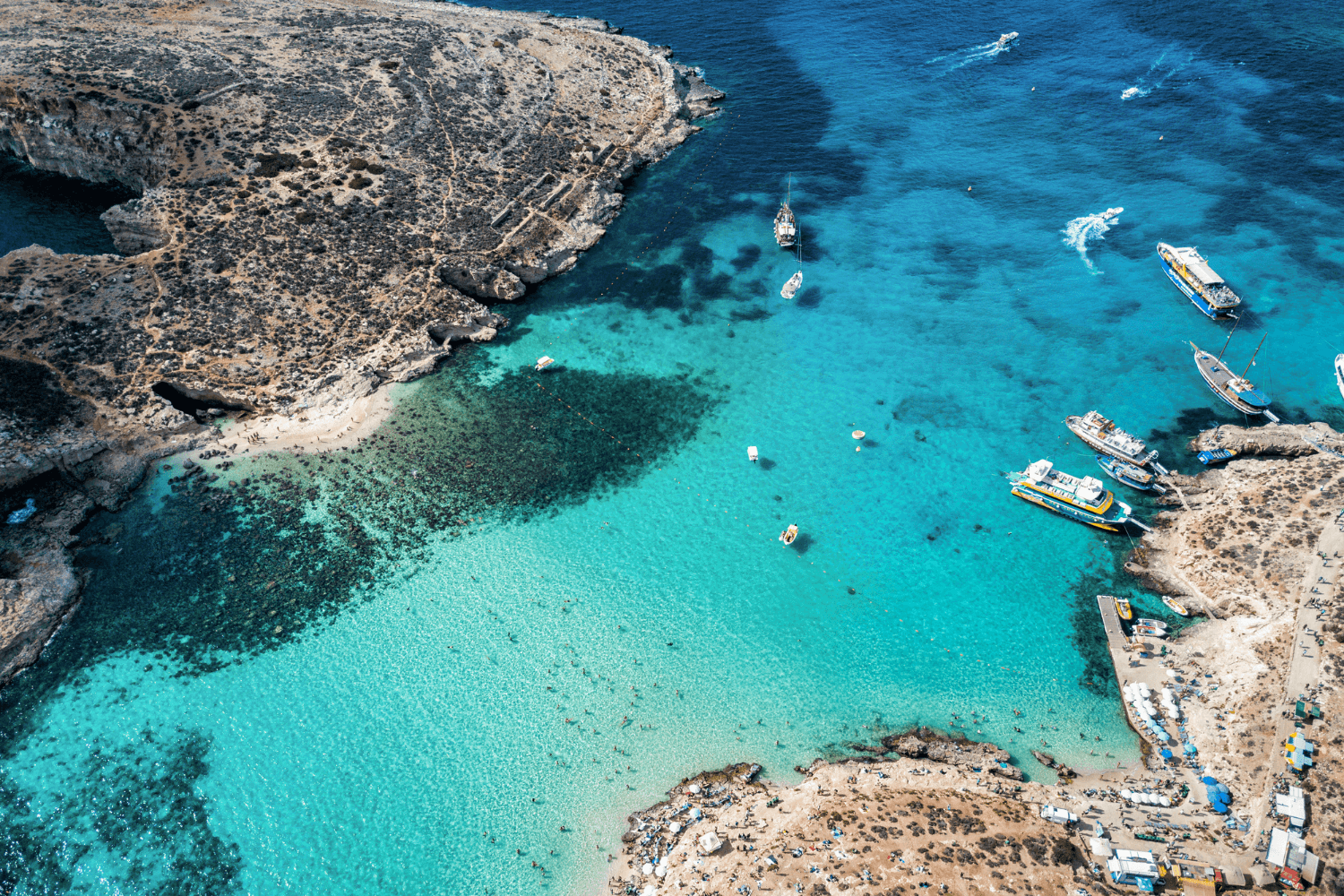 How to Get around Malta?
The island of Malta is a very easy place to navigate, with excellent transport links and transport options. Here are the best ways to get around the island, as well as a top recommendation for getting around the island.
Public Transport
The bus network that takes you around the island of Malta is fantastic. It is cheap, reliable and definitely a top recommendation for travelling around the island. You can purchase a Malta Explore card that costs €21 for 7 days of unlimited bus travel around the island.
You can purchase these cards at any of the main bus kiosks that are situated around the island.
Taxis
Taxis are the most expensive way of getting around the island and are not recommended for multiple uses. However, if you are trying to catch a late nightlife home from the club then this is your best bet. You can either flag a taxi down anywhere or go to the nearest taxi rank and get one from there.
Remember, it is always best to agree on a fare before getting into the taxi.
Vehicle Rental
If you are planning a trip to Malta that will involve a lot of driving then your best option for transport may indeed be renting a vehicle. There are a few different options when it comes to renting in Malta, all of which will require you to have a full driver's license.
Car Rental
You can rent a car directly from the airport when you arrive in Malta from countries such as Hertz, Goldcar Malta, or First Car Rental. If you have already organised a transfer to your hotel then you can rent a car from an agency in one of the larger towns, such as St Paul's Bay, St Julians, Sliema, and around Valletta.
Scooter and Quadbike
As with car rental, there are loads of options to rent bikes and quadbikes across the island of Malta. In our opinion, renting a scooter is the best way to see the island. This will give you flexibility and it is very easy to park. In saying that, you must feel confident to drive a scooter and your driving license must also be eligible for a scooter. We paid €15/day in the off-season for a scooter however this cost can go up to €30/day during the summer months.
Parking is free and a lot easier on a scooter than in a car. As long as you are parked perpendicular to the pavement you won't receive a parking fine.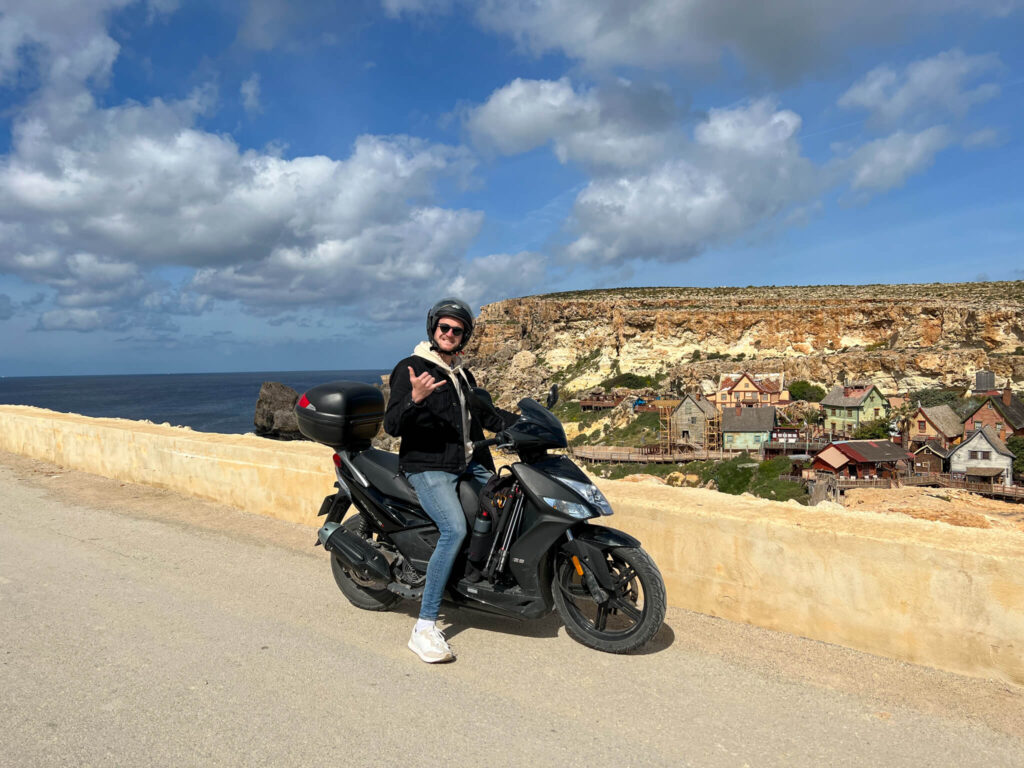 How to Prepare for Your Visit to Malta
Before you set off on your trip to Malta, there are a number of things you will need to organise to ensure a smooth and successful trip. These include what to pack for Malta and what is the best travel insurance for your trip. Both of these will be discussed in the following section.
What is the Best Travel Insurance for Malta
Regardless of what type of trip you are heading on, one thing that is essential for everybody is good travel insurance. Accidents can happen anywhere and at anytime and unexpected hospital bills will ruin a holiday. Remove the stress from your next adventure and get covered for the worst.
World Nomads Travel Insurance provides budget reliable travel insurance that will keep you covered for any level of adventure.
You can get your quote before you leave on your trip right here.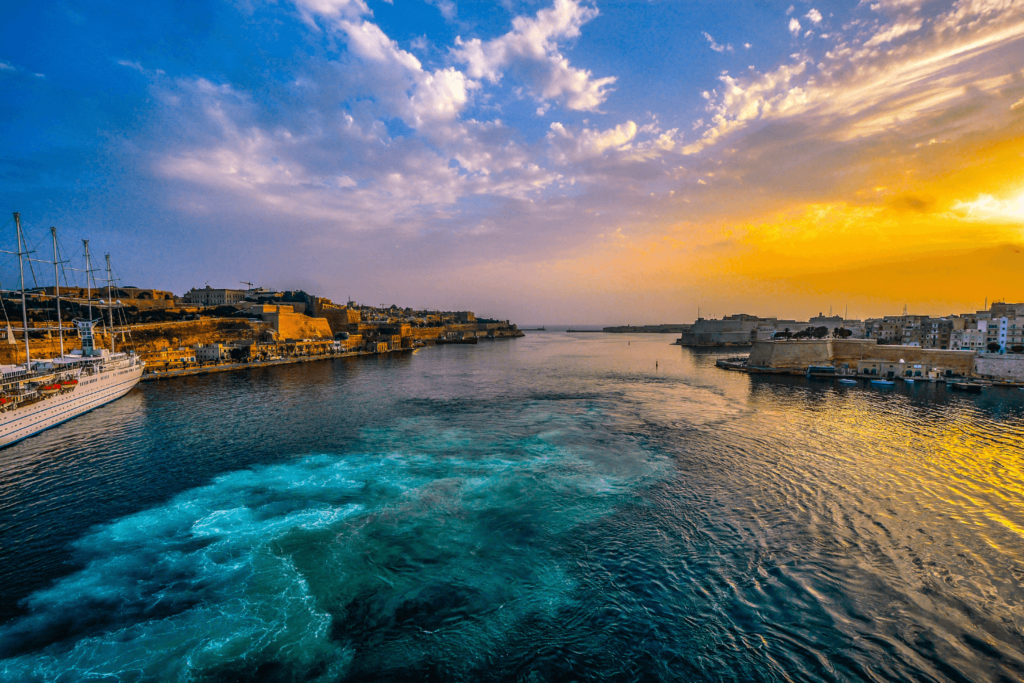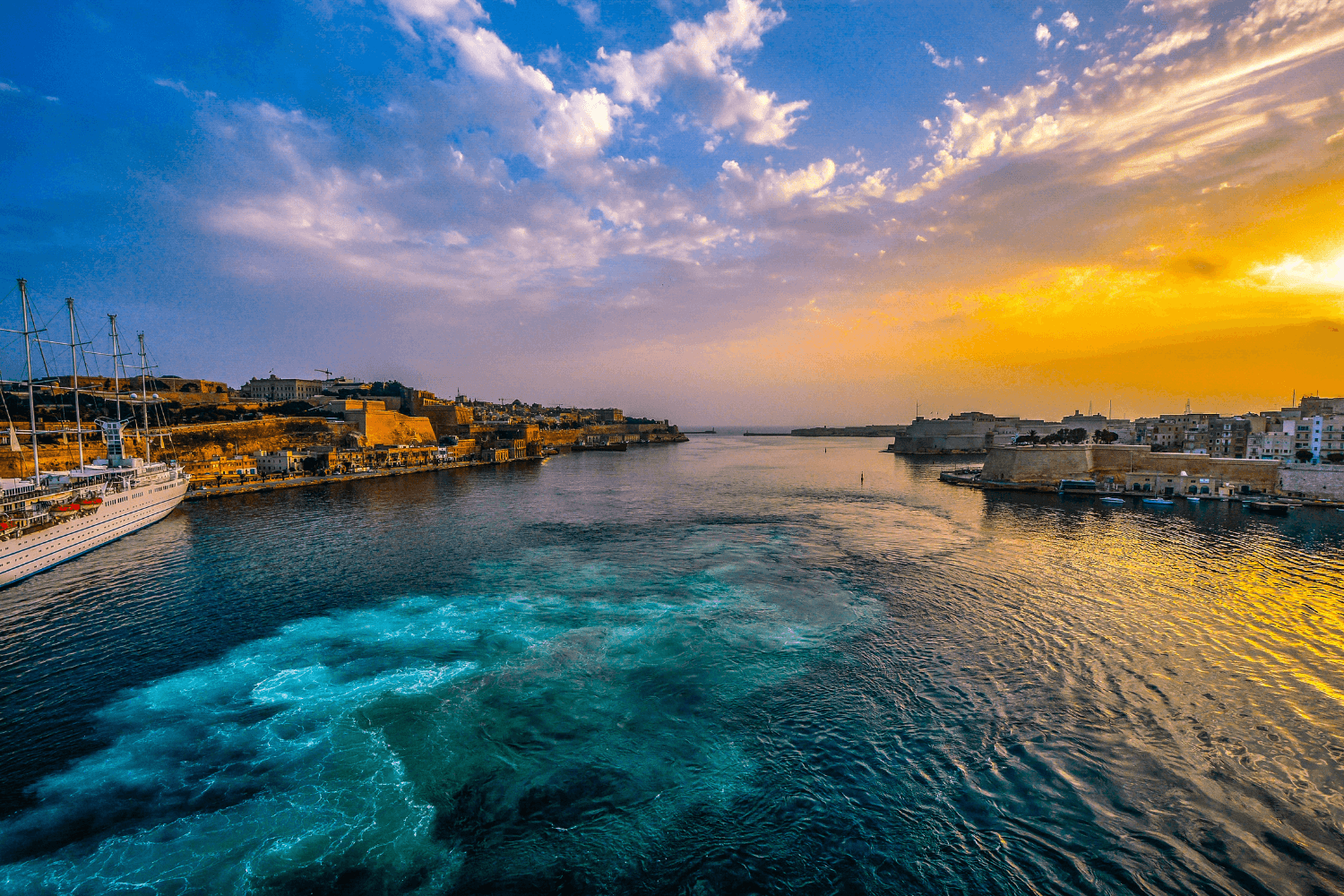 What Should You Pack for Malta?
What you need to pack for Malta will rely highly on when you make your trip there. During the Spring and Autumn months, temperatures and weather patterns vary wildly between beautiful sunny skies and rainy days. During the Summer, you are pretty much guaranteed nice weather with temperatures ranging from 20-35 oC. The hottest months are July and August, so these will be the most popular for a Summer holiday.
During the winter months in Malta, the rain will become more frequent and the temperatures will drop to between 10-20 oc. If you need more inspiration on what to pack for your trip, check out our full packing guides for all-weather conditions over here.
When it comes to toiletries, we recommend that you don't forget to pack sunscreen. The sun in Malta is very strong, especially during the summer months. Apply a lot of suncream regularly to prevent a nasty burn from ruining your trip. We use this specific sunscreen to protect us as it is not as oily and irritating as other sunscreens.
Given the beautiful sights and scenery that you will see in Malta, we highly recommend packing a good camera for your trip. If you want to read more about the cameras we use and why we love them, check out the link below.
You can read what else we keep in our camera bag over here.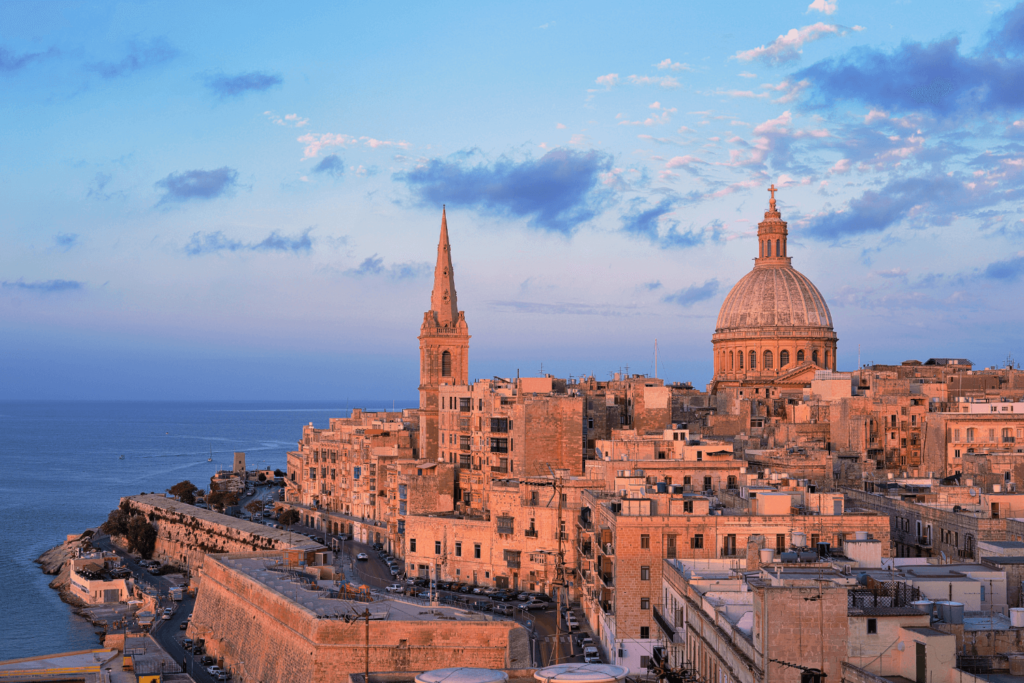 Where to Stay in Malta
Due to how small the island of Malta is, your choice of accommodation is huge. It is up to you where you wish to stay on the island and you can browse all of the top accommodations in Malta on this website. In our opinions, the best location to stay in Malta is in the small town of Sliema, just to the north of Valletta.
Sliema is central on the island, not far from the capital city of Valletta and the nightlife centre of St Julians, and it is also very affordable due to it being outside of these two areas. Here are the top accommodation options that we recommend for all ranges of budget.
Luxury – Even the most luxurious accommodation in Sliema is very reasonably priced, making it the perfect place to stay in Malta. The hotel AX The Palace sits just off the high street of Sliema and features luxuries such as a rooftop infity pool that overlooks the sea, as well as home comforts like AC and free wifi.
Read more about AX The Palace and book you stay right here.
Mid-Range -At the mid-range pricing for Sliema, the Palazzo Violetta Boutique Hotel is the perfect mixture of Malta's beautiful old-style architecture and the modern side of the island. Offering studio apartments that are perfect for two travellers, including a kitchenette and terrace swimming pool, this hotel is the optimum combination of budget abd luxury.
Read more about Palazzo Violetta Boutique Hotel and book you stay right here.
Budget – If you are not bothered with a luxurious place to stay and simply want a comfortable and safe place to rest at the end of the day, then the Roma Hotel is the perfect place for you. This seaside hotel sits overlooking Sliema's seafront promenade and is just a couple of minutes walk away from its rocky beaches. All rooms feature a TV, fridge and tea and coffee making facilities.
Read more about the Roma Hotel and book you stay right here.
If you are more into the hostel scene when you travel, there are an unbelievable number of funky, cheap, and social hostels spread through the country. Browse the full range of hostels that Malta has to offer and book your stay right here.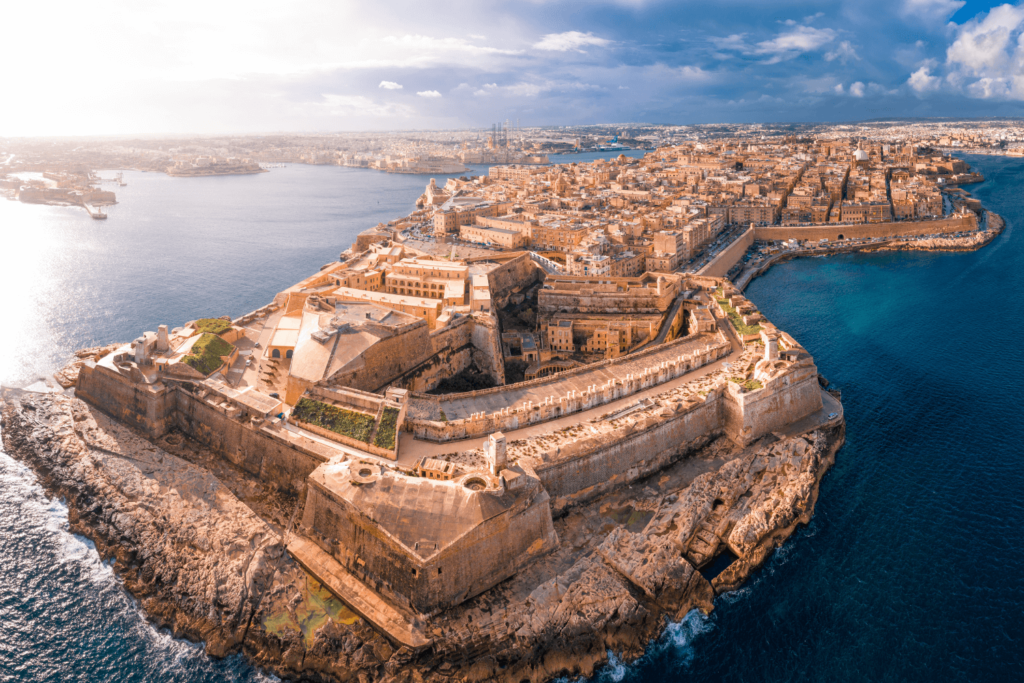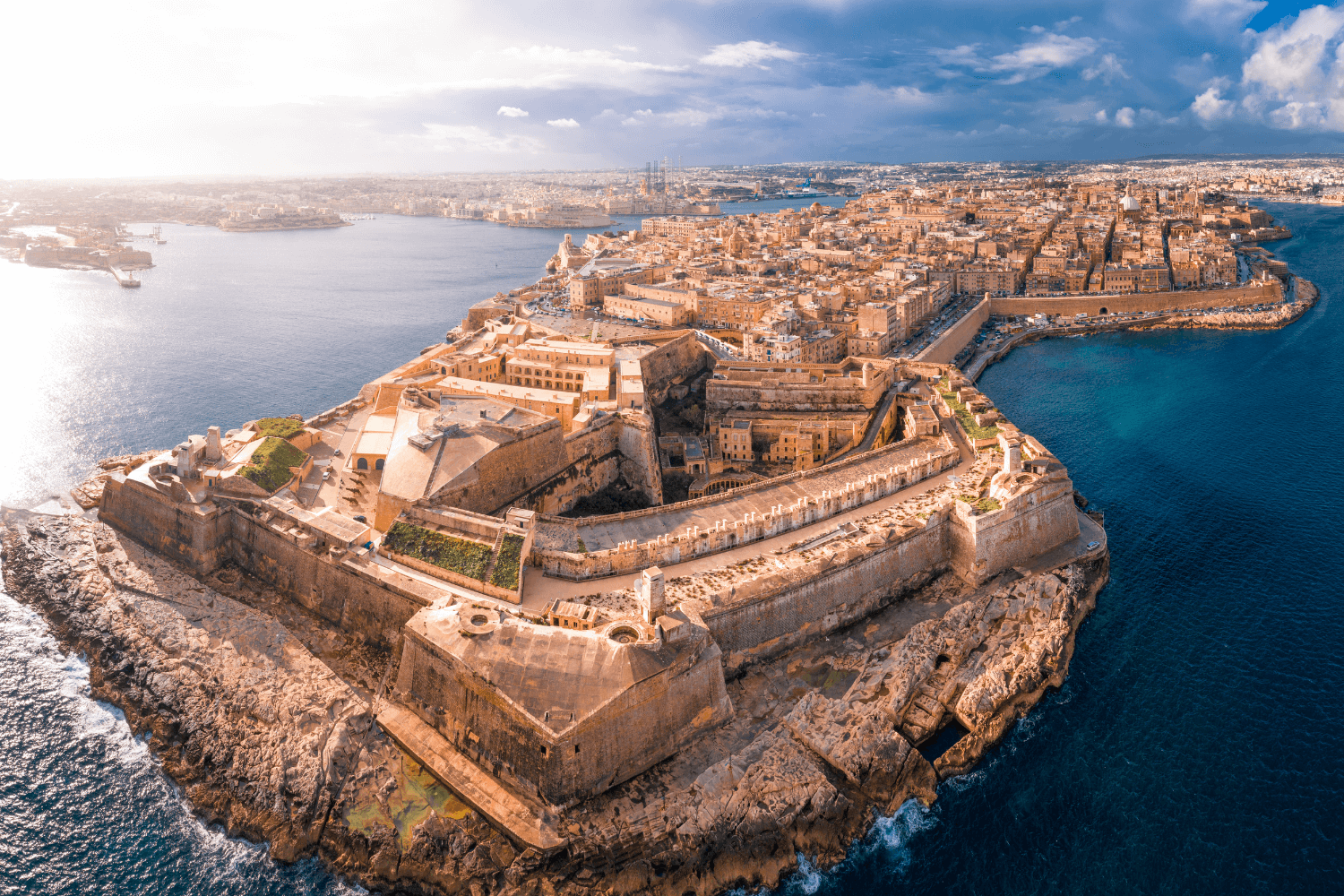 So there you have it, a 4 day itinerary for Malta. If you have visited Malta recently, let us know what you thought of it, or if you have any suggestions let us know in the comments below.
As always, sharing is caring so make sure to share this photo guide with your family and friends and inspire them to head off on their own Malta adventure. If you are planning the trip for yourself, make sure you have a look at the rest of our Malta content for more inspiration to our beautiful home country.
When you set off on your own adventure, be sure to tag us in your photos on Instagram and we will share them with the rest of our community. In the meantime, why not follow us over there to see what we are currently up to and keep up with us on our Instagram Stories.
Now Read:
This article may contain affiliate links that provide us with a small income. For more information read our Affiliate page.