The South Australian beaches are none like we have ever seen before. On our road trip down the Fleurieu Peninsula, we explored many of the beaches this part of the country has to offer. Sellicks Beach is one of the top beaches on the Fleurieu Peninsula and one which we just had to stop off and explore more of.
In this guide, all of the below points will be discussed in greater detail. We will also go into how to get to Sellicks Beach, where you should stay near Sellicks Beach and what the other nearby sights and attractions are.
What is Sellicks Beach like?
How to Get to Sellicks Beach
Where to Stay in Sellicks Beach
What to Pack for the Fleurieu Peninsula
Other Sights and Attractions in the Fleurieu Peninsula
Save this image to your Australia board for later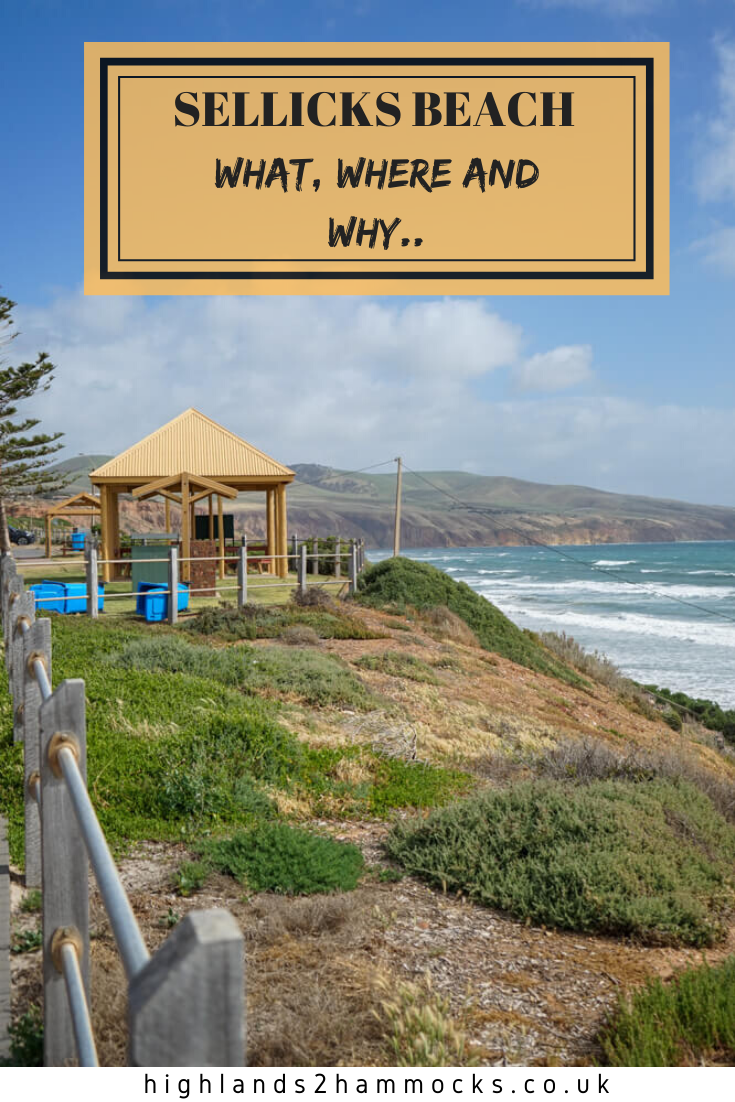 Sellicks Beach, South Australia – WHAT, WHERE AND WHY..
What to Expect from Sellicks Beach?
The suburban area of Sellicks Beach is another classic example of the sleepy, seaside suburbs of the Fleurieu Peninsula. Wide streets and quiet roads overlook the golden sands and crashing waves of Sellicks Beach.
This beautiful Adelaide beach itself stretches for roughly 3km south of the Silver Sands beach, with little to know rocky outcrops or interruptions to the beautiful sandy beach. The sheer size of this beach means that it is perfect for a day of relaxing on the warm sand or enjoying a walk along its length, with little worry of being overcrowded or too noisy.
Sellicks Beach is one of the few beaches in SA that allow parking on the sand, which means if you have a 4WD you can drive right down onto the beach and set up for the day.
In the town of Sellicks Beach, there are a number of accommodation options, as well as bars and restaurants to relax with a brunch to start the day off or dinner at sunset after a day on the beach.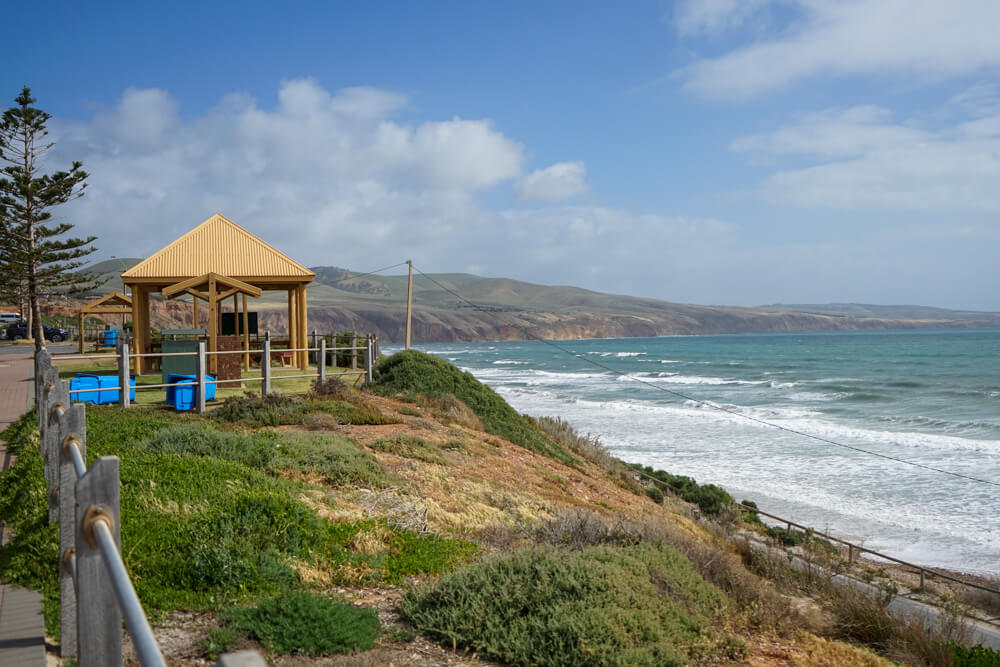 How to Get to Sellicks Beach
Getting to Sellicks Beach is a very simple job. All you need to do is follow the Main South Road from Adelaide, which starts as the M3, before changing to the A13 and finally the B23. The turn off for Sellicks Beach is after Aldinga Beach, so simply follow the B23 until you see the signposts.
It will take you roughly one hour to reach Sellicks Beach from the city centre of Adelaide.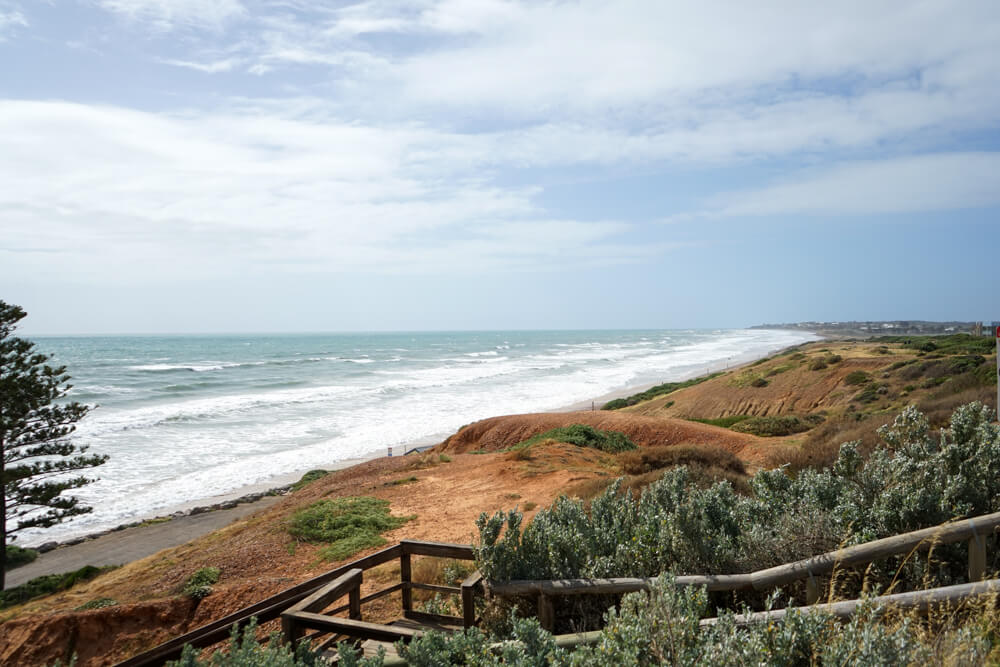 Other Activities Nearby Sellicks Beach?
The Fleurieu Peninsula is chocked full with an abundance of other beautiful and fun places to visit, just some of which being Second Valley Bay, Kangaroo Island, Rapid Bay, and Down the Rabbit Hole Winery. Plan your trip to the fullest by reading abut each of these places in this guide below.
Sunset at Second Valley
Another stunning Fleurieu Peninsula beach is the Second Valley, which lies about 40km further south of Sellicks Beach. As you drive down the peninsula, the terrain becomes more mountainous and the beaches start to disappear. Instead, the coastlines along the southwest coast of the Fleurieu Peninsula consist of hill plummeting directly into the ocean.
This dramatic coastline makes Second Valley the best place on the Fleurieu Peninsula to watch the sunset. If you want to learn more about this stunning part of SA, read our full article on Second Valley over here.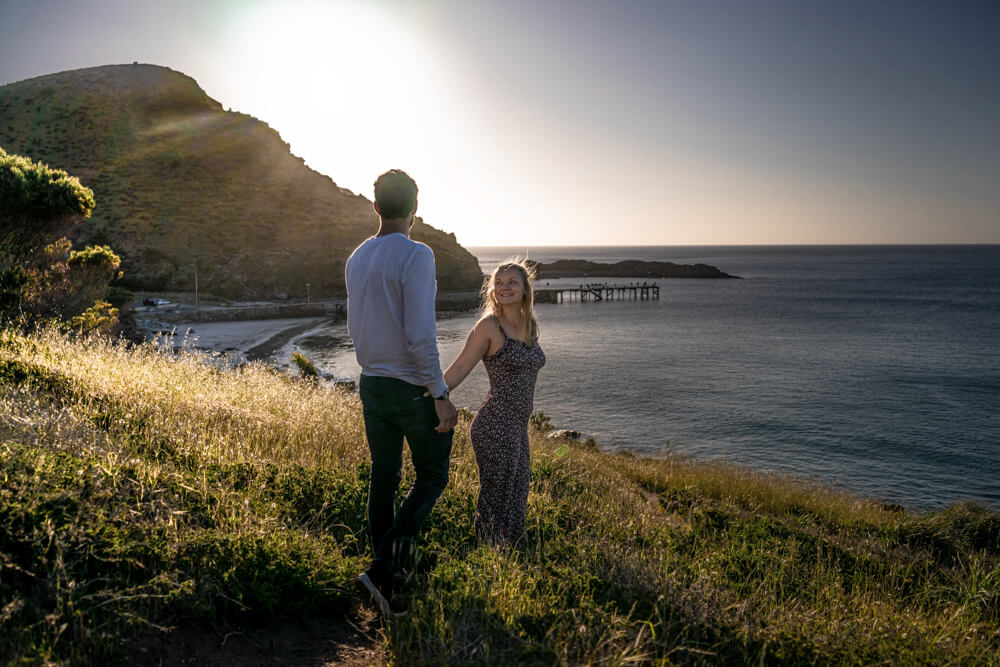 Visit Kangaroo Island
Kangaroo Island is across the water from Second Valley and is another must-visit in South Australia. This is the place to visit if you want to tick off seeing Australian animals in the wild off your bucket list. We saw numerous koalas and emus in the wild and there is also the chance to see a platypus. Kangaroo Island was definitely a highlight of our South Australia road trip.
Also read – Kangaroo Island Self-Drive Itinerary – The Perfect Kangaroo Island 5 Day Itinerary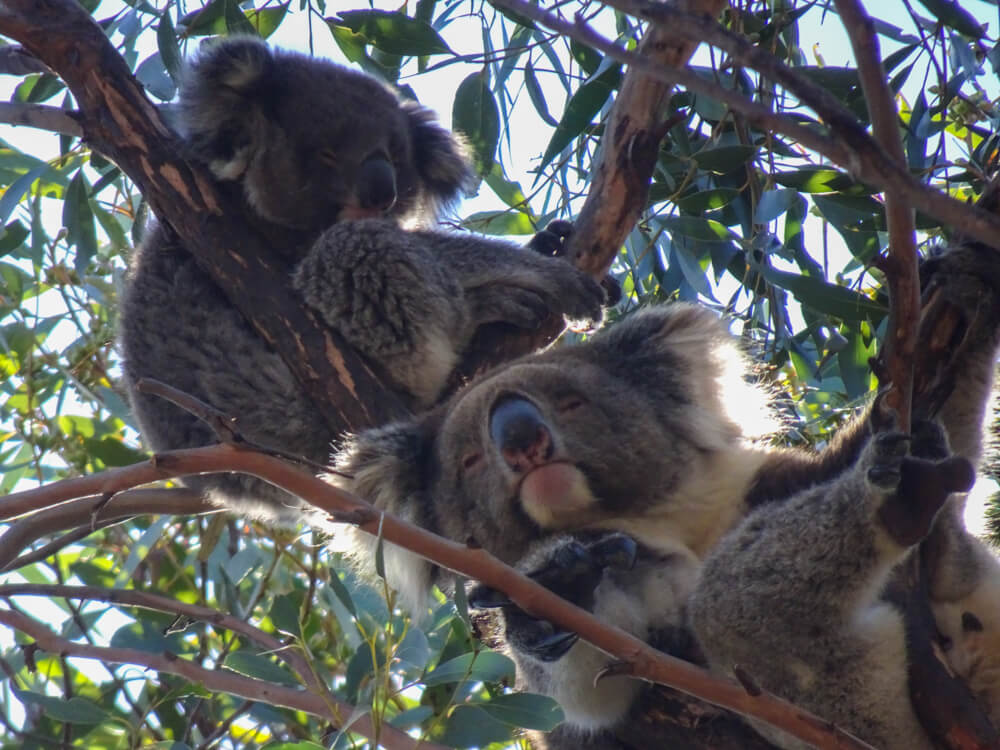 Rapid Bay
There are many beautiful bays near Second Valley, in fact, the whole of the Fleurieu Peninsula is blessed with stunning beaches. Rapid Bay is located not far from Second Valley. If you are into snorkelling or kayaking then this is a great place to do it.
Down the Rabbit Hole Winery
On the northern side of the Fleurieu Peninsula, in McLaren Vale, sits the small and very cute winery known as Down the Rabbit Hole. This winery sits in the back garden of a local couple, who converted their house into a bar and restaurant. They even have a converted double-decker bus (from Glasgow!) in the garden that is used as a wine tasting room.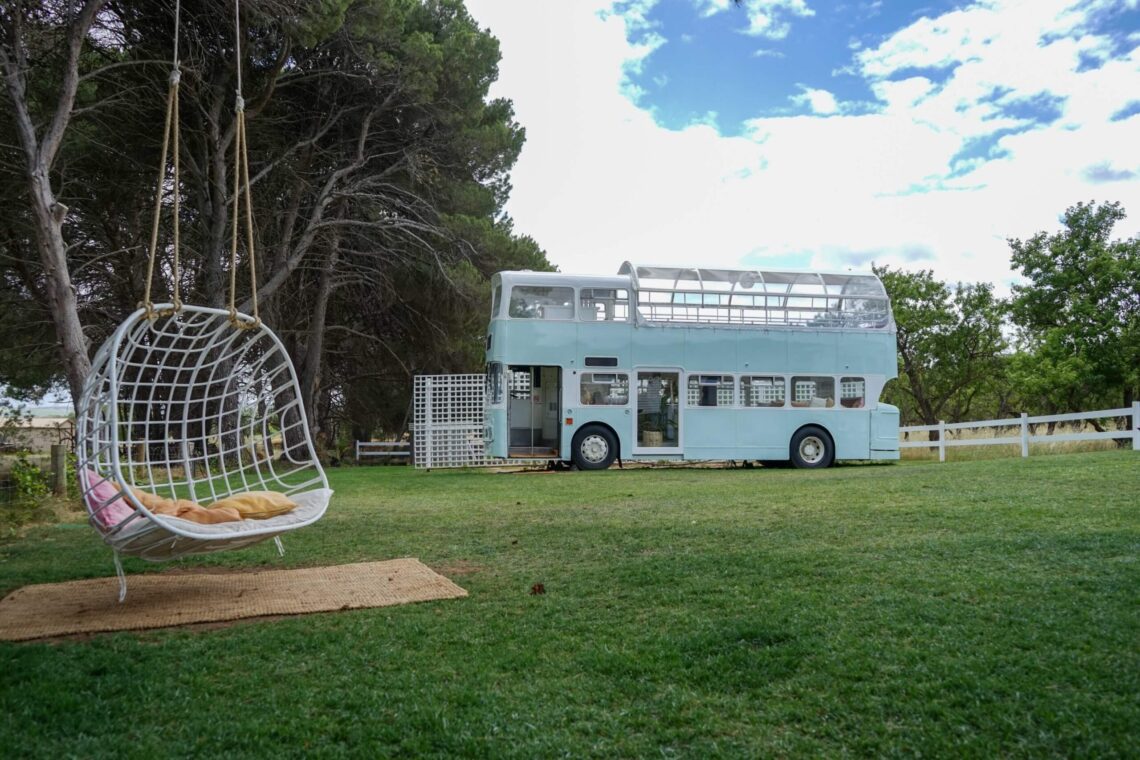 How to Prepare for Your Trip to Sellicks Beach
Before you head off on your trip to Sellicks Beach, there are a few things to organise to make sure your trip runs as smooth as possible. These include how to get to Sellicks Beach, what to pack for your trip and where to stay during your trip to Sellicks Beach.
Applying for an Australian Visa
If you have yet to leave for Australia then this is a section of interest for you. There are a LOT of different visa options for people arriving into Australia, from tourist visas to permanent residence visas. The most common visas, however, are the 3-month tourist visa and the Working Holiday Visa.
If you are only visiting Australia for a short period of time then a tourist visa is your best option. These are easily obtained and relatively cheap, costing roughly $140AUD, and allow you to stay in the country for up to 12months. These can be applied for on the government website here.
If you wish to work and travel in Australia, a working holiday visa is your best option. These cost around $480AUD and allow you to stay in Australia for up to 12months, whilst working and earning money to travel. This visa also gives you the opportunity to extend your stay in Australia by up to 24months by working in certain job sectors.
For all of the information you need to know about the Australian Working Holiday Visa, read our full guide over here.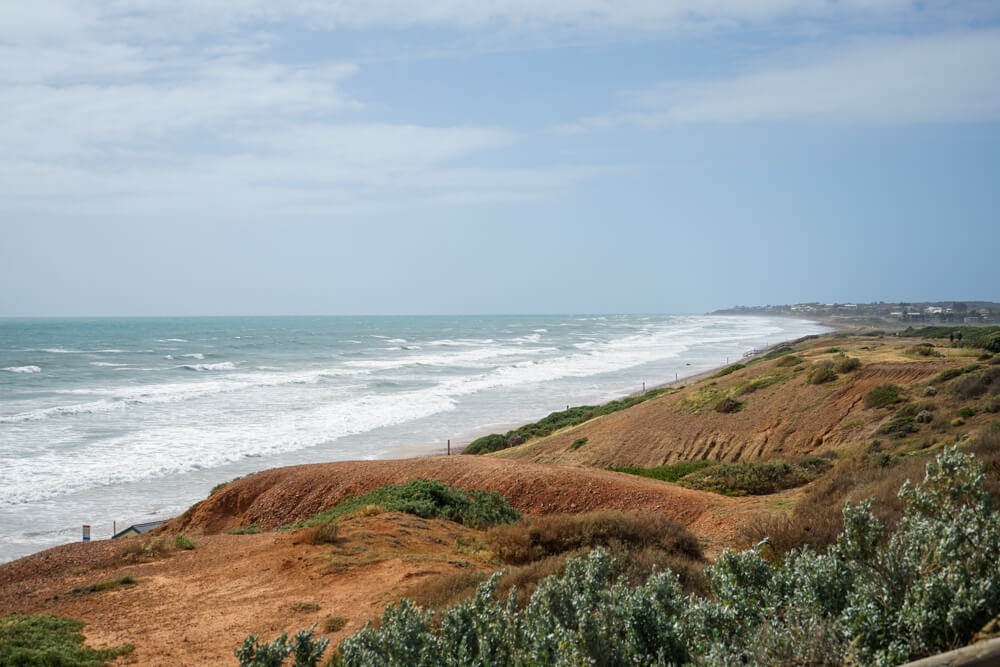 What to Pack for the Fleurieu Peninsula
Depending on which season you visit Sellicks Beach, what you will need to pack will vary. During the summer months of December to February, temperatures around this part of South Australia can reach temperatures in the mid-20s.
During the other months, temperatures and weather around this region are rather consistent, fluctuating between the teens. We highly recommend that you pack a rain jacket and some warm layers, however, also pack some light and summery clothing for the days blessed with sunshine.
If you need more inspiration on what to pack for your trip, check out our full packing guides for all-weather conditions over here.
When it comes to toiletries, we recommend that you pack as much sunscreen as you can. The sun in Australia is strong, and even the darkest skin tones can get easily burnt. No matter what the season is or how warm you may feel, you should always wear sunscreen in Australia.
Given the beautiful sights and scenery that you are no doubt going to see around the Fleurieu Peninsula, we highly recommend packing a good camera for your trip. If you want to read more about the cameras we use and why we love them, check out the link below.
You can read what else we keep in our camera bag over here.
What is the Best Travel Insurance for the Fleurieu Peninsula
Regardless of what type of trip you are heading on, one thing that is essential for everybody is good travel insurance. Accidents can happen anywhere and at anytime and unexpected hospital bills will ruin a holiday. Remove the stress from your next adventure and get covered for the worst.
World Nomads Travel Insurance provides budget reliable travel insurance that will keep you covered for any level of adventure.
You can get your quote before you leave on your trip right here.
Transport Options to the Fleurieu Peninsula
Right down at the south of the Fleurieu Peninsula lies Sellicks Beach, 53km from Adelaide city centre. If you have your own vehicle then this makes for a very straight forward trip to the Fleurieu Peninsula and you can read on below to find out the best places to stay in the region.
Car Rentals
If you don't have your own vehicle, you can hire one locally or from the airport. We highly recommend the former as it means you can explore the area at your own pace and follow these fantastic itineraries as you do so, however, if hiring a car is always an option.
View the best prices for car rental right here.
Campervan Rental
We would recommend that if this is how you choose to travel too, that you stock up on petrol and food. When you hit the touristy areas of the Fleurieu Peninsula, you will no longer come across a cheap Aldi, Coles or Woolworths, it will all be more expensive shops so if you are travelling on a budget, be sure to be prepared. Same goes for petrol, fill your tank before you hit the tourist trail, the prices sky-rocket.
Here are some camper van rental companies in Australia.
Buy a Campervan
If you want to explore the Fleurieu Peninsula at a more leisurely pace, buying a campervan might be your best bet! We did this with our little Hiace, Roxy, and made the most of this epic coastal route. We now also live in this van, saving thousands in accommodation costs.
Read our full guide to buying a campervan in Australia for all the information you will need.
If you are wanting to buy a campervan, check out the below links.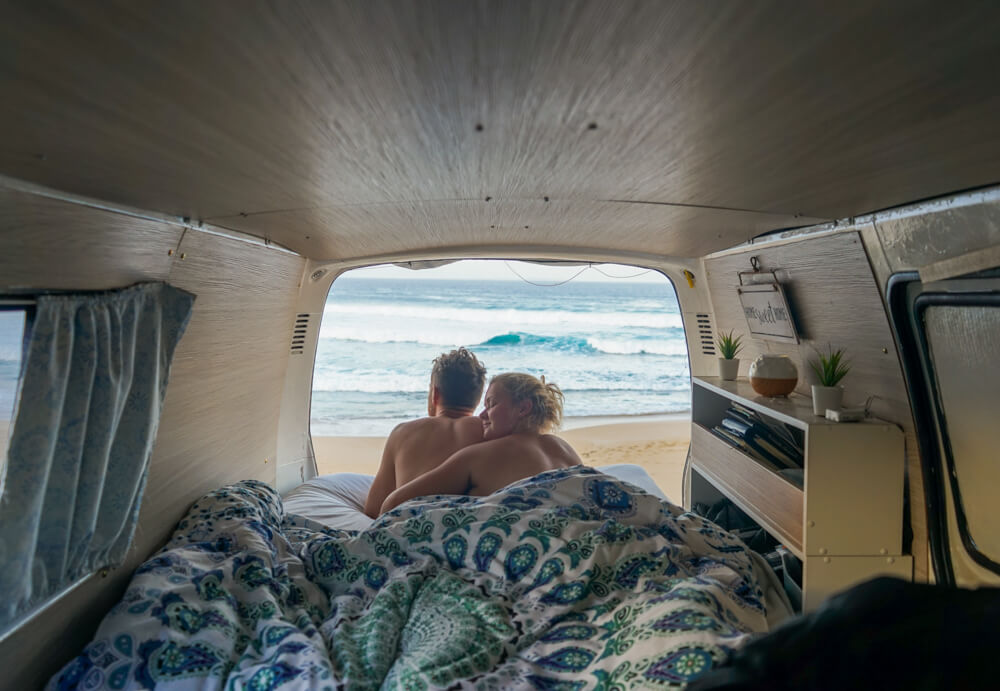 Where to Stay on the Fleurieu Peninsula
There are some beautiful places to stay in the Fleurieu Peninsula that will suit any budget. In our opinion, we would recommend camping. Travelling around this part of the world in a campervan is the number one way to see the country at it's best.
Luxury – Spend your time at Sellicks Beach in a luxurious, private cottage at the Port Willunga Cottages. These cute cottages offer a private, self-contained cottage, complete with a fireplace and even a spa bath. These cottages are perfect for a romantic weekend away from the busy city of Adelaide.
Book your stay at Port Willunga Cottages here.
Mid-range – How about splashing out on a three-bedroom holiday house for your stay in Fleurieu Peninsula. This accommodation is air-conditioned and comes with a kitchen. Our Place – 12 Boathaven Drive is within walking distance to the beach, perfect for your seaside retreat.
Book your stay at Our Place – 12 Boathaven Drive here.
Budget – The best budget option nearby Sellicks Beach s definitely the BIG4 Port Willunga Tourist Park. This holiday village offers comfortable and cosy wooden tents, including bed-linen and even kitchen items in certain tents. These park is also just a 10-minute drive from the famous McLaren Vale wineries in this region.
Book your stay at BIG4 Port Willunga Tourist Park here.
So there you have it, your guide to Sellicks Beach on the Fleurieu Peninsula. If you are visiting this breathtaking place and have any other questions on what to expect, leave us a comment down below. We love to chat about this stuff! If you have already been, let us know how it was! What was your favourite part of the Fleurieu Peninsula? What beaches did you visit? Let us know in the comments below!
Also, remember to share this with your friends and family that you are going to tour with. Sharing is caring and we want to inspire as many people as we can to visit this unbelievable part of the world.
If you are planning an Australia trip soon then check out our other Australia content right here. Come and find us on social media to see where we are currently exploring. Tag us in your photos from the Fleurieu Peninsula and we will share them with the rest of our community of explorers and backpackers.
Now Read:
This article may contain affiliate links that provide us with a small income. For more information read our Affiliate page.
---
Save this image to your Australia Pinterest board for later!