A question we have been commonly asked is "How did you move to Australia on a Working Holiday Visa?". Another one is "What did you do when you arrived in Australia?". We will be writing about this from the Subclass 417 (Working Holiday) visa, as that is the visa that we are both on in Australia.
As we started off our working holiday visa in Melbourne, there is a lot of Melbourne information included. We will be updating this as we continue our visa throughout Australia and travel between cities. We hope that this guide will be a helpful start to planning your working holiday visa down under.
Even if you aren't planning to start your new chapter in Melbourne, I hope there is a lot of generic information in here for you to find out all you need to know for your working holiday visa. It's time to work and travel in Australia!
*All prices are in Australian Dollars*
Changes to Australian Working Holiday Visa
(Last Updated May 2020)
It is currently possible to extend your Working Holiday Visa by 1 year, if you complete 88 days of regional work, as listed above.
The Australian Government has now announced that from July 2019, working holidaymakers can extend their visa for another year after their second year. To be eligible for this, they will have to work in a specified regional area for 6 months in a specified job.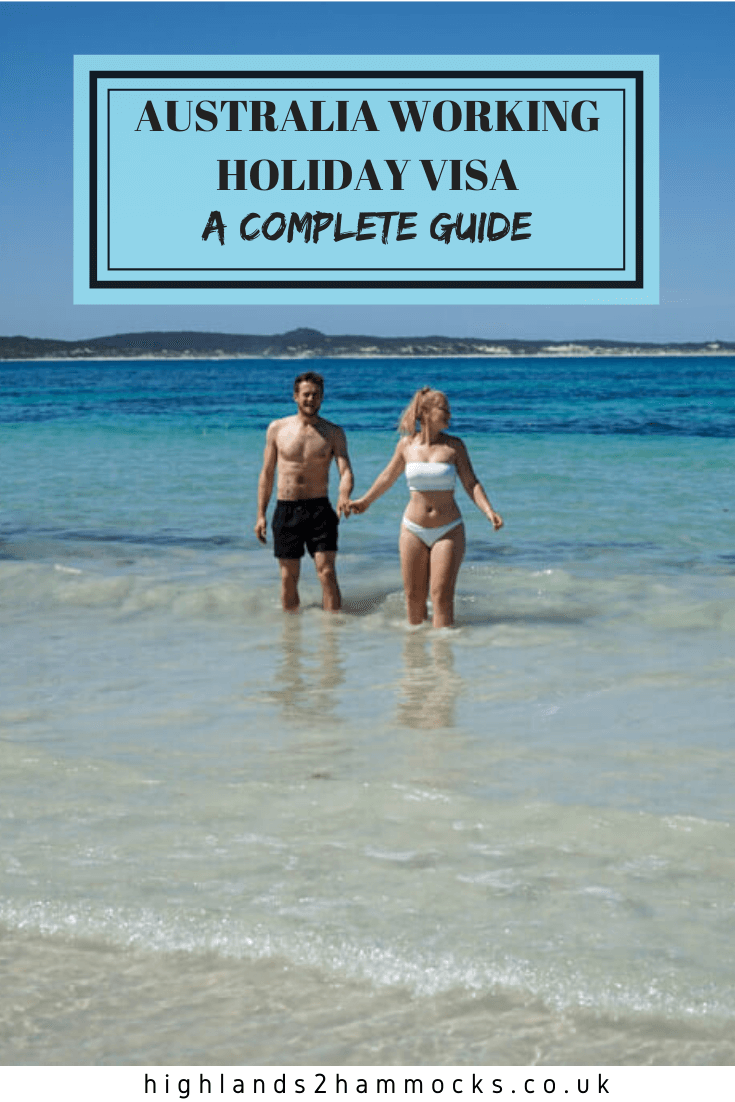 Hundreds of thousands of young travellers apply for a working holiday every year, with Australia being one of the most popular countries to travel to. Did you know that Australia has the highest paying minimum wage in the world?! So why wouldn't you want to work and travel in Australia?
Work and Travel in Australia – Working Holiday Visa 417 Complete Guide
The Australian Working Holiday Visa
The name pretty much speaks for itself, it's balancing work and holiday in Australia. This is the perfect visa for those wanting to take a gap year or work abroad in a change of work scenery. It's a great way to earn money whilst travelling and experiencing a completely different way of life. Australia is the perfect country for an epic road trip, with a lot of places to explore and beauty to discover,
Why Should I Work in Australia?
For a start, the laidback lifestyle and the climate are two massive contributing factors to why people seek jobs in Australia. It is also believed that Australia has one of the lowest air pollutions in the world. As I said above, Australia has the highest paying minimum wage in the world, meaning we can work fewer hours and travel more!
The working hours in Australia are limited to 40 hours per week on a working holiday visa giving us a good amount of time to get out and explore the rest of the week.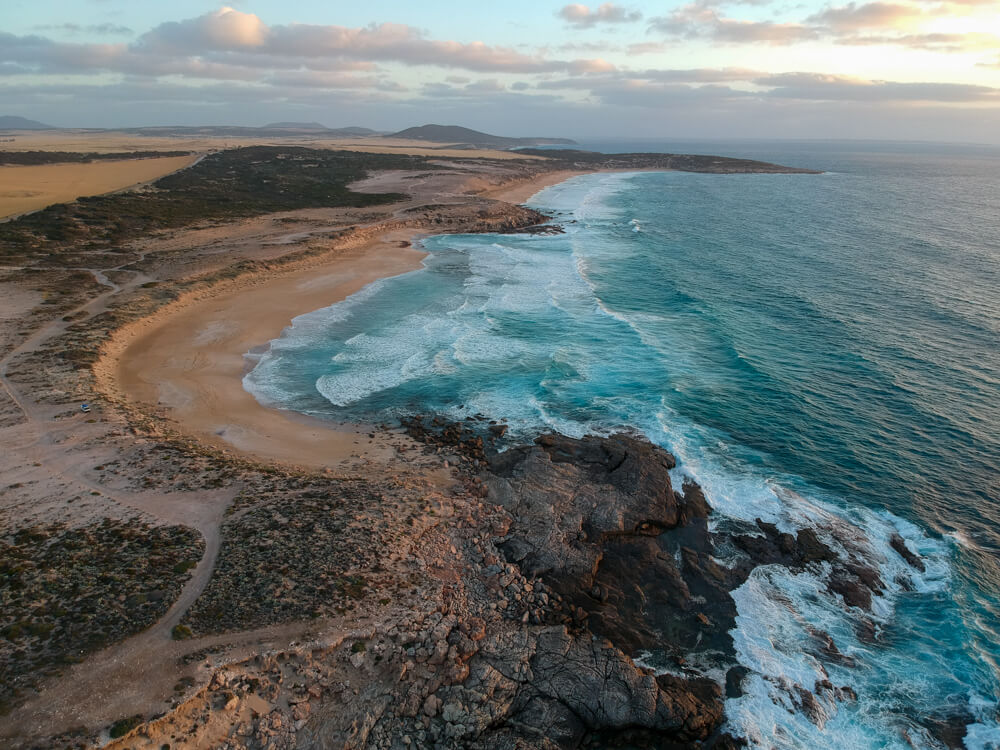 Do I need a Visa to Work in Australia?
Unless you are an Australian or New Zealand citizen, you will need a visa to enter Australia. There are many different visa's you can travel on. You can check them out on the Australian Government Website. You must apply for and be granted your visa overseas, you can't apply for it whilst you are in Australia.
Am I Eligible to Work in Australia?
To have eligibility to work in Australia, it is recommended that you can speak the English language to a sufficient ability. You must also be under the age of 31 when you apply for your working holiday visa and not bring dependent children with you. You can enter the country on any date within a year of the application being accepted, as long as you are still below this age limit.
Rumour has it that if you are Canadian, you can apply for a working holiday visa until you're 35! However for the rest of us, if you are over 31 and under 45, your other option is to try and apply for work if your job is on the Australia skills list.
If you have previously been in Australia as the holder of a Subclass 462 (Work and Holiday) visa, then, unfortunately, you will be unable to apply for a Subclass 417 (Working Holiday) visa and vice versa.
The difference between these two visas is that on the Subclass 417 (Working Holiday) visa, it is possible to extend and work for two years after completing 88 days of regional work. However, as a holder of the Subclass 462 (Work and Holiday) visa, you will only be able to work in Australia for 1 year with no opportunity of extending your visa.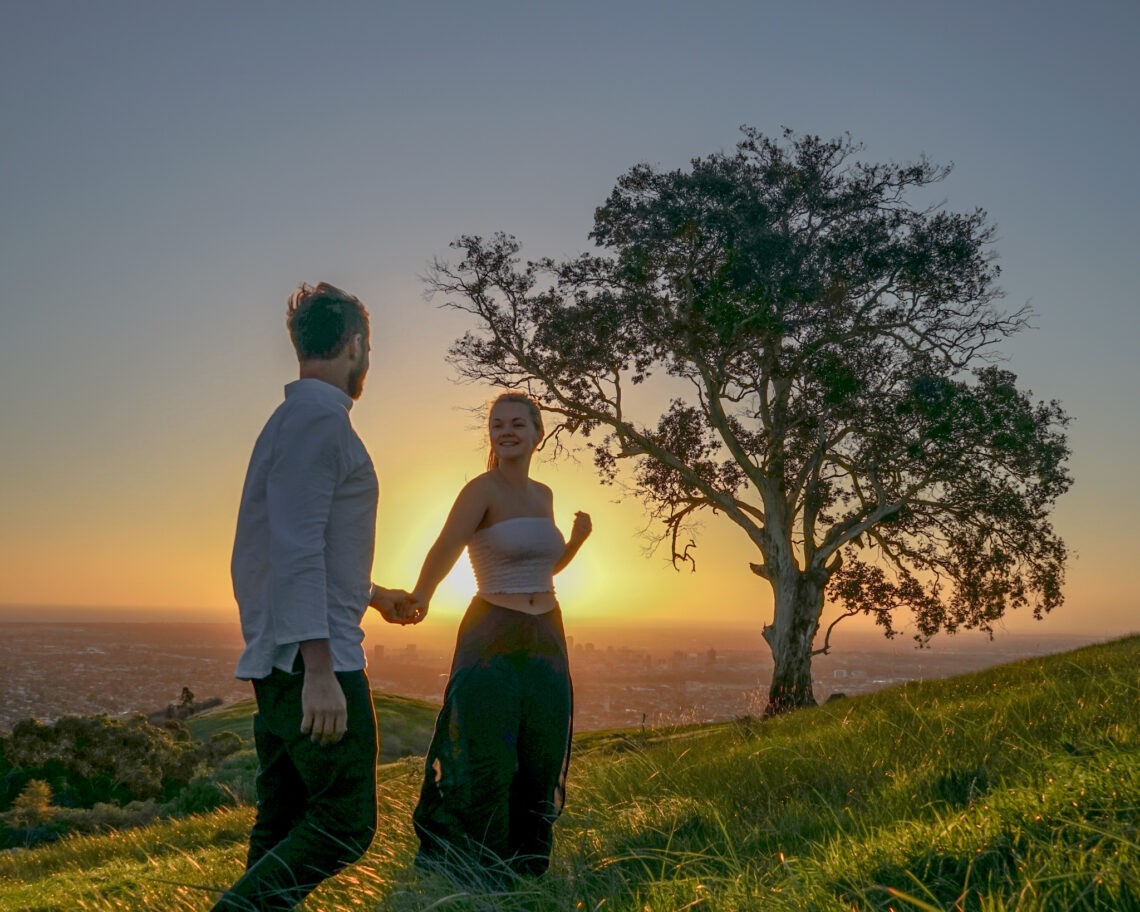 How Much is an Australian Working Holiday Visa?
At the time when we were applying for our Australian Working Holiday Visa in 2018, it cost us $485. We booked directly through the Australian Government website. There are other companies selling the working holiday visa however, you will be charged more to apply for your visa through these so we would recommend sticking to the Government website.
These other websites tell you that they can do it quicker and easier than doing it by yourself, and some even offer to help get you set up when you are there. However, take it from us, the entire process could not have been easier!
If you are not planning on working in healthcare, then your visa should be granted almost instantly. If you are planning to work as a nurse (like Gemma), then you will require some additional health checks and will also need to complete the AHPRA registration for overseas nurses.
If you are still unsure about what else you need to sort out when you arrive in Australia, read our complete guide to arriving into Australia on a working holiday visa.
How Long Can I Stay in Australia?
On an Australian Working Holiday Visa 417, you will be given a year in Australia. During this year you will have the ability to move freely in and out of the country as you wish. By completing three months of regional work (more commonly known as farm work), you may be granted a second year working holiday visa.
You will be required to keep evidence of all of your payslips, showing that you worked at least 88 days in an eligible job and location. When the time comes to applying for your 2nd-year visa, you may require this as evidence.
Read our full guide to 2nd-year visa farm work for all the information you need.
What Kind of Work Can I Do for My 2nd-Year Visa?
Below is the list of jobs that can be worked to qualify for a second-year visa.
Plant and Animal Cultivation
Fishing and Pearling
Tree Farming and Felling
Mining
Construction
It can take a while to find a job that is eligible for a second-year visa so we would recommend you start looking early so you don't find yourself worrying about it.
In our experience of completing our 88 days, we worked for piece-rate picking oranges and hourly rate on an olive farm. You can read more about our farm work experience as well as other backpackers, here.
If you are travelling alone, we would recommend trying to find farm work with a friend. It's always safer to go out into the outback with a friend rather than alone. One of our must-haves for farm work was a vehicle. We bought our campervan before starting our farm work meaning we had a mode of transport to leave if we didn't like the job or at any point didn't feel safe. This also gave us a sense of freedom on our days off to get away from the area and explore.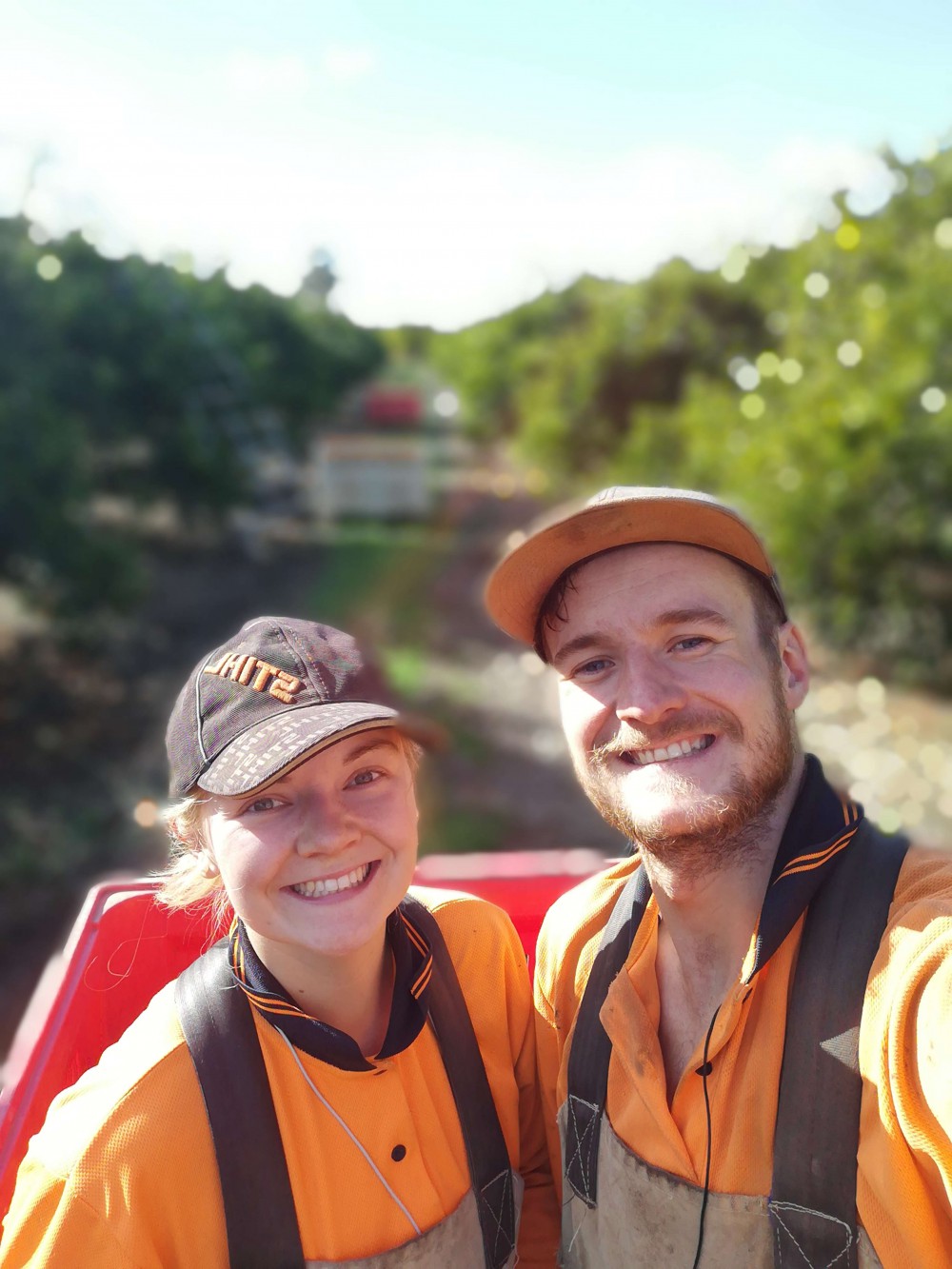 Applying for Your Australian Working Holiday Visa
The ease of obtaining an Australian Working Holiday Visa will depend on where you are from. If you are from one of the following countries, you should be able to complete the application form online.
Belgium
Republic of Cyprus
Denmark
Estonia
Finland
Hong Kong Special Administrative Region of the People's Republic of China (including British National Overseas passport holders)
Japan
Republic of Korea
Norway
Sweden
Taiwan
The Australian Government Department of Home Affairs has a Visa finder. This will help you to establish the different visa options that may be suitable for you. The Working Holiday Visa is the most common visa.
On a working holiday visa, you can work for the same employer for up to 6 months. If you choose to work as a nurse in Australia like me and work for a nursing agency, then there is an exception. As long as you are not working in the same facility for more than 6 months, there is no issue with you working for that agency for longer than that period.
Allow time for your visa to arrive, it could come through instantly or it could take a month or so, also, don't forget to check your junk folder!
You can also choose to study abroad in Australia for up to 4 months whilst on your working holiday visa.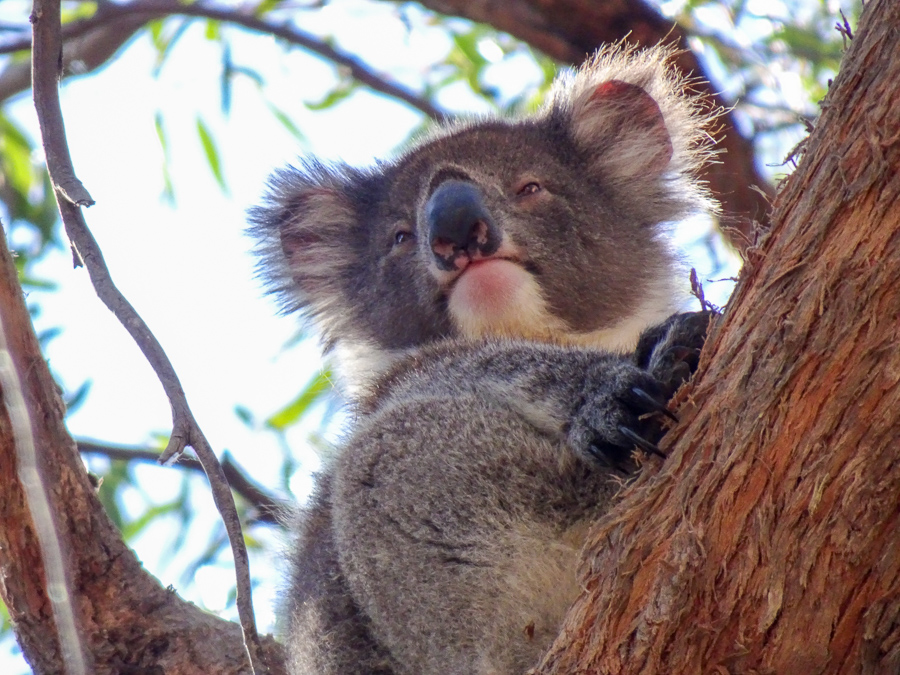 Sorting Your Medical Application
All applicants are required to meet health criteria, however, in certain circumstances, you may be requested to attend a further medical appointment as part of your visa. This tends to be if you are planning to work in the healthcare industry, childcare or if you have spent more than 3 consecutive months in the last 5 years in a country considered to be a very high risk of tuberculosis.
If you intend to work in a healthcare setting you will additionally be required to undergo testing for HIV, Hepatitis B and Hepatitis C testing.
Sorting Your Vaccinations
If you are planning on doing any travelling outwith Australia whilst you are over there, I would recommend looking into what vaccinations you have and what vaccinations you may need for the countries you are wanting to visit. It can be expensive getting these in Australia and if you are from the UK, you will actually be able to get many of them from your GP without paying for it.
These are:
Measels, Mumps and Rubella (MMR)
Diptheria, Tetanus and Polio (DTP)
Hepatitis A and B
Typhoid
Rabies
Don't leave these too late as some of the injections are a course and you need to leave enough time in between each. I made this mistake with my Rabies injection and had to get my last dose in Australia costing me double than if I had done it at home.
We were also recommended to get the flu jag before leaving for Australia. We both had this jab at our local Asda and it cost us $14 each.
If you have travelled to third world countries or even countries at risk of certain diseases before then you may have had most of the injections you will need before, however it is always worth checking that they are still protecting you.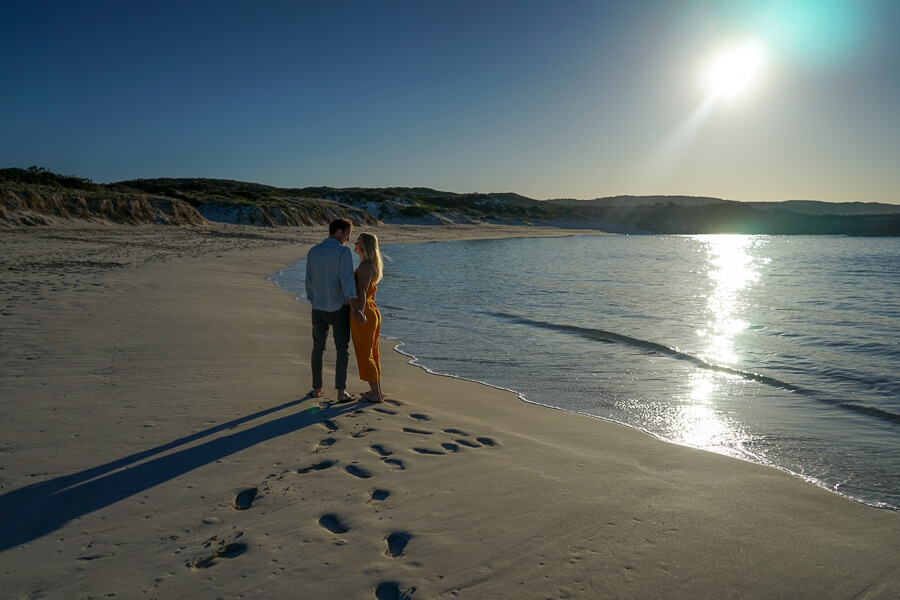 Before You Leave for Australia
Before you head off on your trip of a lifetime down under, there are a number of things you need to organise to ensure a smooth and stress-free journey. Now that you have your visa sorted, all that remains is booking a flight, packing your bags and sorting insurance and accommodation.
What Travel Insurance is the Best for Australia?
Before you leave for Australia, you will need to make sure you are covered with travel insurance. Australian health cover will not cover you for everything so it is best that you have this as well to avoid the risk of extortionate medical costs. The best backpacker insurance we have found is World Nomads.
World Nomads Travel Insurance provides budget reliable travel insurance that will keep you covered for any level of adventure.
You can get your quote before you leave on your trip right here.
Packing for Australia
Depending on which season and state you arrive in Australia, what you will need to pack will vary drastically.
Clothing
During the summer months of December to February, temperatures around Australia can reach blistering highs well into the 40s. The average temperature is around the mid-20s and is very much summer clothing only, as there is very little rain.
During the other months, temperatures and weather around the states are very different, with frequent fluctuations between 30oC and 10oC. The further north you are, the warmer the weather will be. We were shocked to discover (whilst living in a campervan) that it was common to have frosty mornings in South Australia, with temperatures frequently dipping as low as freezing.
We highly recommend that you pack a rain jacket and some warm layers, however, also pack some light and summery clothing for the days that are blessed with sunshine.
Toiletries
When it comes to toiletries, we recommend that you pack as much sunscreen as you can. The sun in Australia is strong, and even the darkest skin tones can get easily burnt. No matter what the season is or how warm you may feel, you should always wear sunscreen in Australia.
If you need more inspiration on what to pack for your trip, check out our full packing guides for all-weather conditions over here.
Technology
Given the beautiful sights and scenery that you are no doubt going to see around Australia, we highly recommend packing a good camera for your trip. If you want to read more about the cameras we use and why we love them, check out the link below.
You can read what else we keep in our camera bag over here.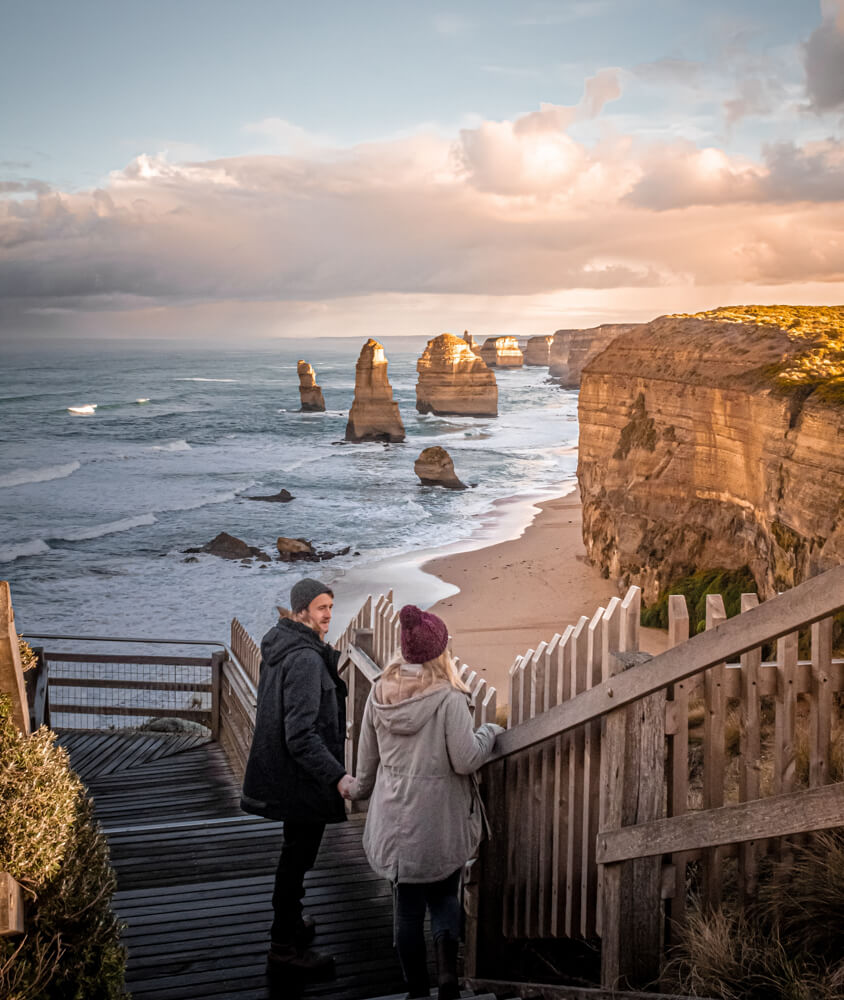 Job Experience for Your Working Holiday Visa
Bearing in mind that we are only allowed to work for 6 months under the one address, some places may not be willing to take you on for such little time. For example, Campbell has a degree in Chemical Engineering. He tried to get some work in that field, however as many of the projects are long term this simply wasn't going to be possible.
In saying this, it is just your luck when you are applying for work as we have a friend who is also an engineer and managed to get work for 6 months.
It's also worth keeping in mind that many places will want experience. Even to work in a coffee shop, many places will expect you to have previous barista experience before applying. Same goes for admin roles and unless you have the experience, your chances of employment are slim.
In our opinion, if you know someone at your local rugby club that can give you some experience pulling pints, do it. You will be a lot more likely to get hired.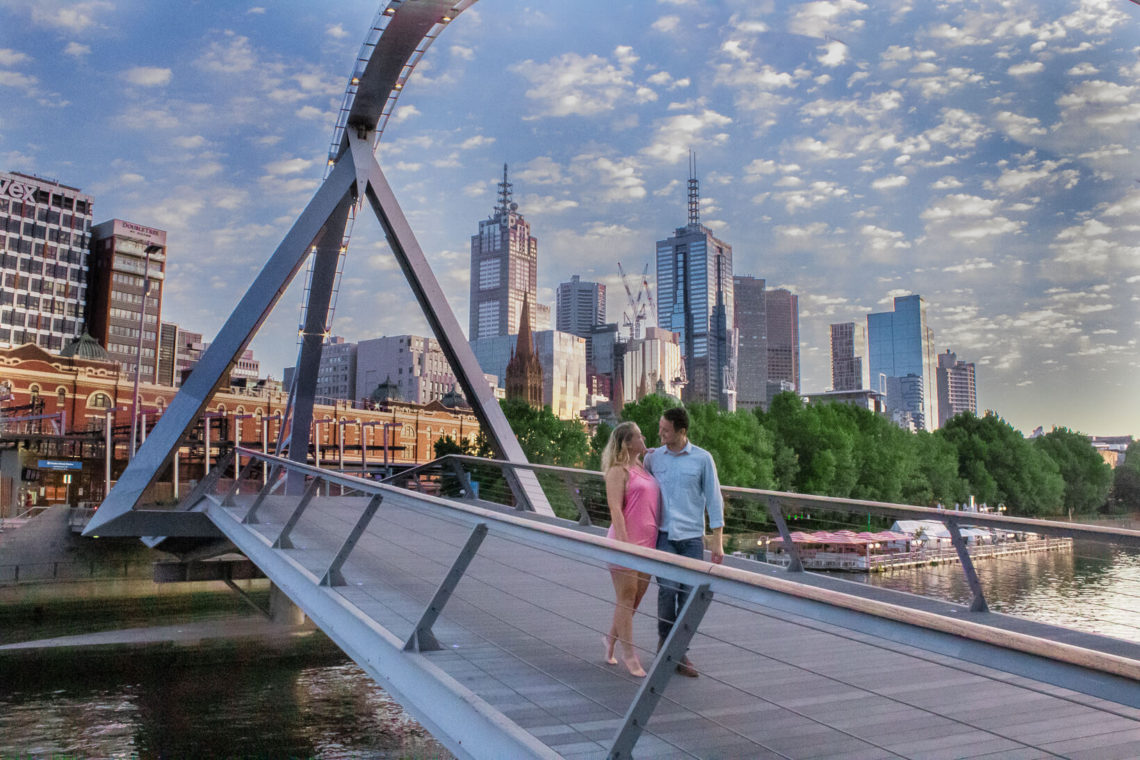 Weather in Australia
The seasons in Australia are the opposite of the UK, which of course means you get to experience Christmas in the summer (a truly bizarre experience). We arrived in Australia at the start of Summer and therefore decided to start our visa in Melbourne as the temperatures in Melbourne fluctuate so much at this time of the year.
However, after a warm summer, Melbourne can get a lot colder coming into Autumn and Winter. This may be a good time to move to another part of Australia unless you enjoy the cold. In winter, I would recommend going to Queensland, it tends to be warm but not humid unlike areas further north.
Where to Live in Australia
When it comes to accommodation, you won't be short for choice. If you are flexible, then it would definitely be worth looking into house sitting. We have previously used TrustedHouse Sitters which has saved us so much money whilst travelling!
Airbnb is another great option for accommodation when you first arrive in a new city. We Airbnb hopped our way around east Melbourne for 4 months allowing us to explore 4 different suburbs outside of Melbourne, in our opinion, it was a great way to get a feel for a new city.
Another website we commonly use is Booking.com when looking for accommodation. With a selection of apartments, hostels and hotels you have the full variety at your fingertips.
Melbourne has a huge selection of hostels and if you are new to the city, then this is a great way to meet other backpackers like yourself. We have used Hostelworld to look for the best hostel as we can filter it right out to our ideal choice.
When you decide it's time to settle down in an area and work, you may decide to rent a flat. We don't have experience in renting a flat however we are aware of flatmates, a website which allows you to find shared accommodation or accommodation of your own. After viewing, you may be shortlisted and then chosen for the flat.
There are also Facebook groups for renting rooms or flats in Australia, we have linked these below for each of the major cities in Australia.
Melbourne
Accommodation In Melbourne For Students/Professionals/Travellers
Rent a Room in Melbourne – House/Property/Home/Flat/Apartment/Accommodation
Shared flats, rooms, sublet, accommodation Melbourne
Adelaide
Rent a Room in Adelaide – House/Property/Home/Flat/Apartment/Accommodation
Perth
Perth accommodation, share house, sublet, rent, lease. @ www.plipli.com.au
Sydney
FLATMATE WANTED – SYDNEY, FLATSHARE, ROOMS, ACCOMMODATION IN SYDNEY
Rent a Room in Sydney – House/Property/Home/Flat/Apartment/Accommodation
Brisbane
Rent a Room in Brisbane – House/Property/Home/Flat/Apartment/Accommodation
Arriving in Australia – What to Get Organised?
Below are the tasks that you will need to endure when you arrive in the country. Ideally, these are best to get out the way before you start working.
Proof of Funds for the Australia Working Holiday Visa
To enter Australia you will need to have at least $5000 in your bank account. This isn't often checked, however, it is advisable to have it in your account anyway as it will help to tide you along until you find work. If you don't have an onward flight booked out of Australia, it is also handy to have the funds to book a one-way flight ticket out of the country if required.
Note – These funds can also be in the form of a Credit Card. When I arrived I had $2500 limit on my card and $3000 in my bank account, meaning I had more than the $5000 requirement.
If you are looking for some tips on how to save up money for arriving in Australia, check out our Money Saving Tips for some ideas. We have also shared our budget planner that took us through our years of saving for this around the world trip. 
Download our FREE Budget Planner right here.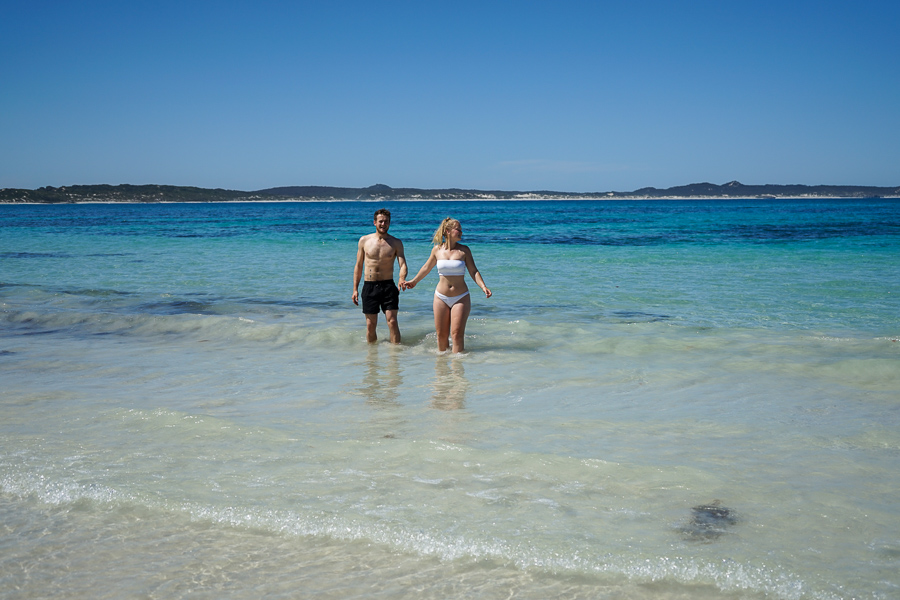 Sorting Your Australian Bank Account
When you arrive in Australia, you will quickly want to start looking at bank accounts so that you can start getting paid. If you are from the UK, we would recommend that you bring a Starling or Monzo Bank Card with you to use until you are set up with your Australian Bank Account. These bank accounts use Master card exchange and have no additional conversion fees.
There are many banks to choose from in Australia, however, the most popular choice seems to be Commonwealth. Branches of Commonwealth can be found all over the country so if you are choosing to travel, it is definitely one of the best banks to go with.
Take your passport and proof of address into your nearest branch and they will take some details and set you up. Your card will either arrive in the post or be available for collection when it is ready.
Other banks that are available are Westpac, ANZ, Bank of Melbourne and NAB.
Getting Your Australian Superannuation (Pension)
It is the law in Australia that your employer will pay superannuation for you if you are eligible. This is the equivalent to the UK pension. Superannuation can be set up through your employer or you can set up your own one through your bank. It is easier to claim it back if you have your own one, however, by telling your new company your superannuation number, it is also easy to have the money paid into that account.
If you are earning more than $450 per month on a working holiday visa in Australia, then your employer must contribute 9% of your wage into your super account for you.
Australians generally cannot access these contributions until they reach retirement age. However, as a Working Holiday Visa holder in Australia, you can, in most cases, access your contributions earlier, although the money will be taxed (heavily).
When you leave Australia you can apply to have your superannuation paid to you as a Departing Australia Superannuation Payment (DASP). It is handy to be aware that the tax on any DASP made to working holiday makers is 65%.
Organising Your Medicare Card
The Australian Government has an agreement with New Zealand, United Kingdom, Republic of Ireland, Sweden, the Netherlands, Finland, Italy, Belgium, Malta, Slovenia and Norway. If you come from one of these countries then you are entitled to gain access to Medicare, meaning you can get help with the cost of essential medical treatments while in Australia. This includes free public hospital service, medical services and prescriptions at a lower cost.
You are only entitled to Medicare once you have registered for it. If you are from an eligible country it would be wise to apply just in case something happens, as it will be very expensive without it.
Take your completed medicare form, which is available online, your visa and another form of ID to your nearest Medicare office, also known as Centrelink. The ID you are required to show will be stated on the form.
If your application is approved your card will be sent to you in the post. A print out of your card will be given to you at the time of appointment, which you can use until you receive your card. Request for this to be stamped if you require it for ID before your card arrives, as you may need to use it as ID for work.
There is also a Medicare app that you can download to store your details. You can apply for Medicare online here.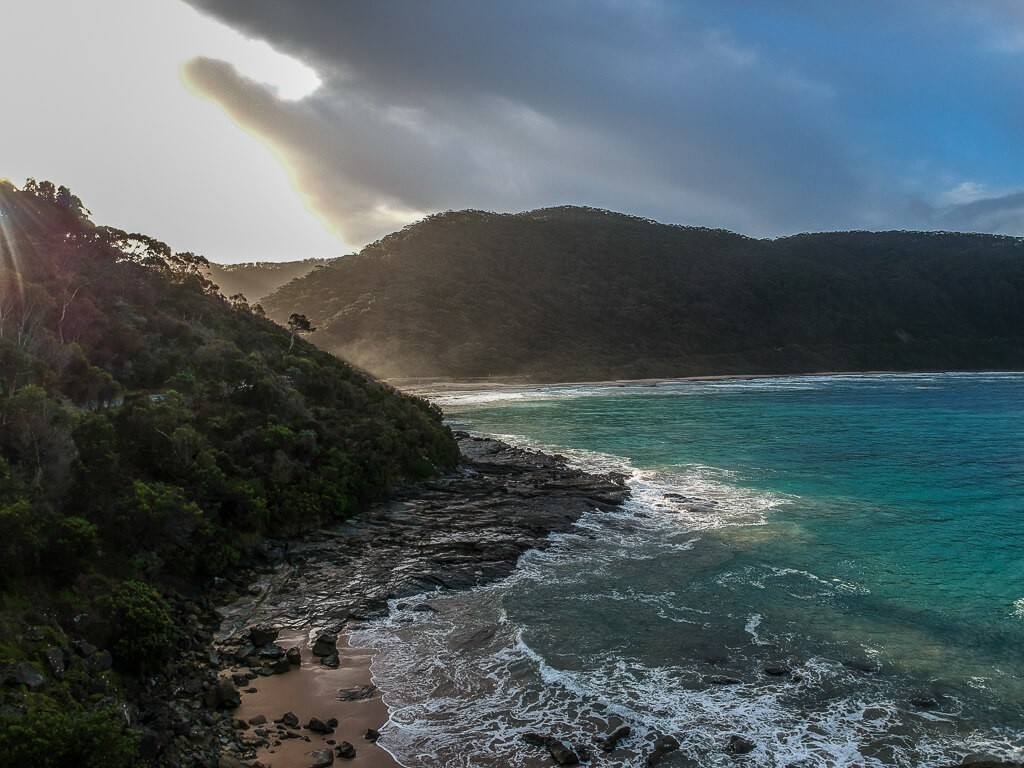 What Else to Set Up
Tax File Number
The working holiday maker tax rate is a flat rate of 15% until we make $37,000. If you believe you overpaid tax during your working year, you should be able to claim it back at the end of the tax year on the 30th June.
Obtaining your tax file number is really quick and easy. This isn't compulsory but without it, you will be taxed a lot more on your wage. It is worth doing this early. It can be used as a proof of address when you receive your confirmation in the post.
You can apply for your tax file number online here and it will be sent out to you within a few weeks
Statuary Declaration Check
Many jobs will require you to complete a statuary declaration check. This is basically to check your identity and that you are fit to work. This can be signed by a pharmacist, however, not all pharmacies are able to do it.
I did this in a Priceline Pharmacy in on Bourke Street in Melbourne and it cost $2.50.
Working with Children's Check
It is a requirement if you want to work with children, that you apply for a working with children's check. You can complete this form online and then have your identity checked in the post office. You can read more about this and apply for this on the Working with Children's Check website. 
You will need to apply for a new Working with Children's check each time you move state.
RSA Certificate
If you are wanting to work in a bar or an environment that requires you to serve alcohol, you will need to undergo training for a Responsible Service of Alcohol (RSA) certificate. The certificate shows that you understand the laws and regulations around serving alcohol in Australia.
Unfortunately, it isn't possible to get an RSA certificate that covers you for the whole of Australia as laws change interstate. The course price varies from $24 to $150 and most people complete this in a day. Victoria is the only state that the training cannot be completed online unless it is the 3-year refresher course.
When you finish the training, you will be able to download the certificate immediately. Some workplaces may let you start working without your certificate, however, you will have 30 days to obtain your certificate after you start.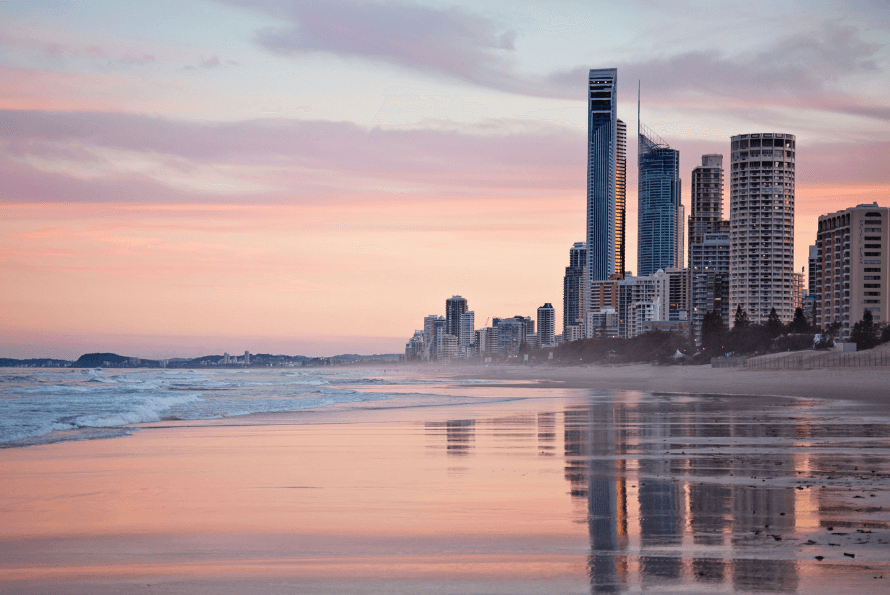 Construction Whitecard
It is essential that you obtain a white card if you intend to work in the construction industry in Australia. This training is aimed to provide workers with safe work practice, risk management and how to prevent accidents in the workplace. It will cost around $40-$100 to complete the training online, the prices vary per state. The white card will expire after you have not worked in the industry for 2 years.
You can apply for your white card and complete the training here.
The cost of the Whitecard training is tax-deductible when you complete your tax return at the end of the year.
USI Number
For many training courses, you will be required to create a unique student identifier number. You can only create this number if you are in Australia as it is linked to your passport and visa.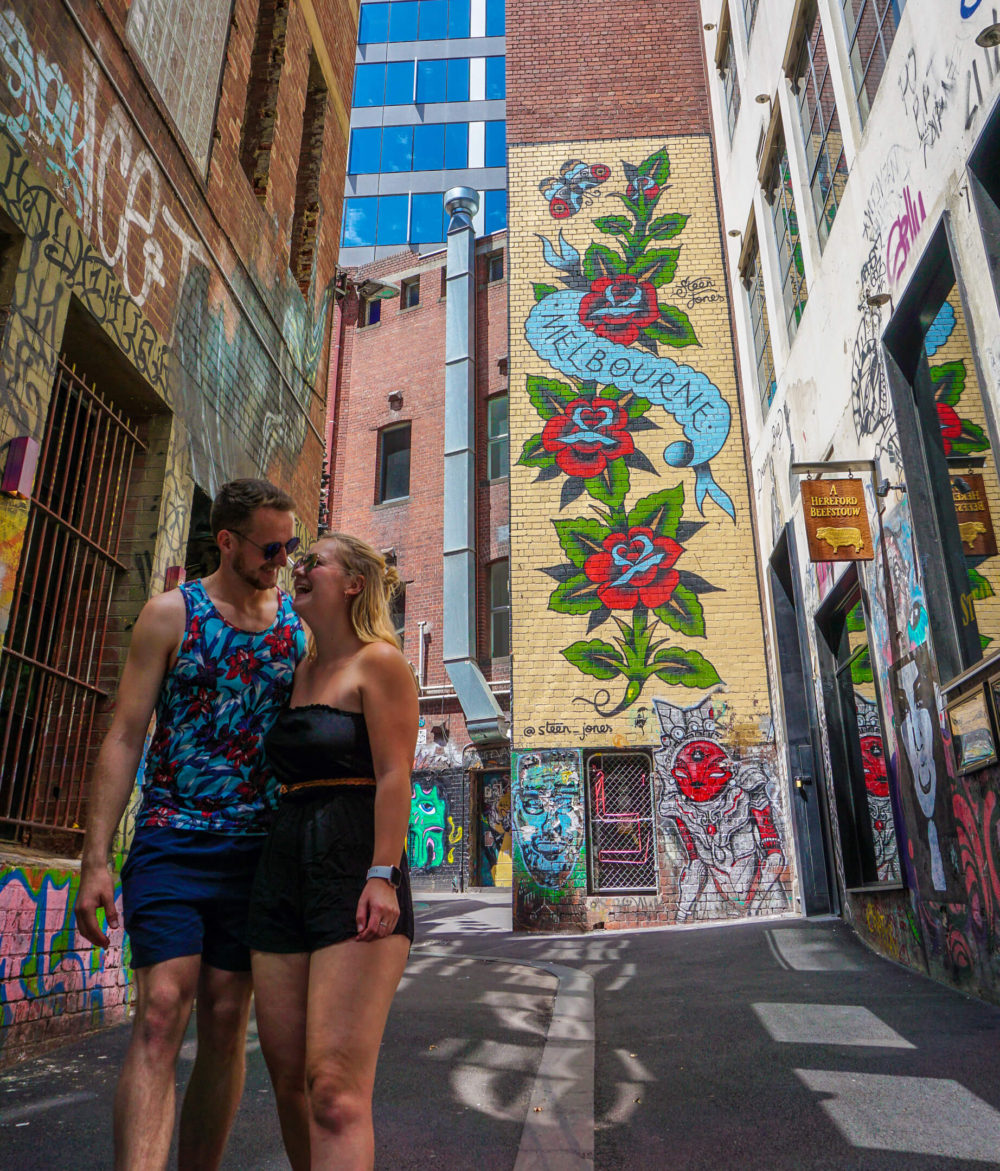 Living in Australia – Other Useful Information
Now that you have settled in and are eager to start living the Aussie dream, here are a few more handy tips and tricks that will ensure you have an unforgettable working holiday in Australia.
Making Friends
The best way to make new friends when arriving into a new city is to check out the local Facebook events. You will come across many free things to do in city as well as hostel event nights or bar crawls that will help you to meet people. I can assure you there will be someone else there who is in the same boat as you.
We would also recommend joining Facebook forums for backpackers as this is another place where travellers will advertise social events
Work Opportunities in Australia
There are plenty of temporary jobs waiting for skint backpackers to arrive in the country. However, depending on the time of year it may be harder to find work in some areas. It seems that during summer, many UK backpackers flood to Melbourne for the mixed weather, so between the mass of backpackers and the Christmas period, it may take longer to find work.
If you choose to head north at this time of year, you could land yourself plenty of opportunities. Asking around in local hostels or bars is a good idea, someone might know someone who is hiring.
For more information on the WHV farm work and all of our best advice on how to get your regional work, read our full guide to farm work in Australia over here.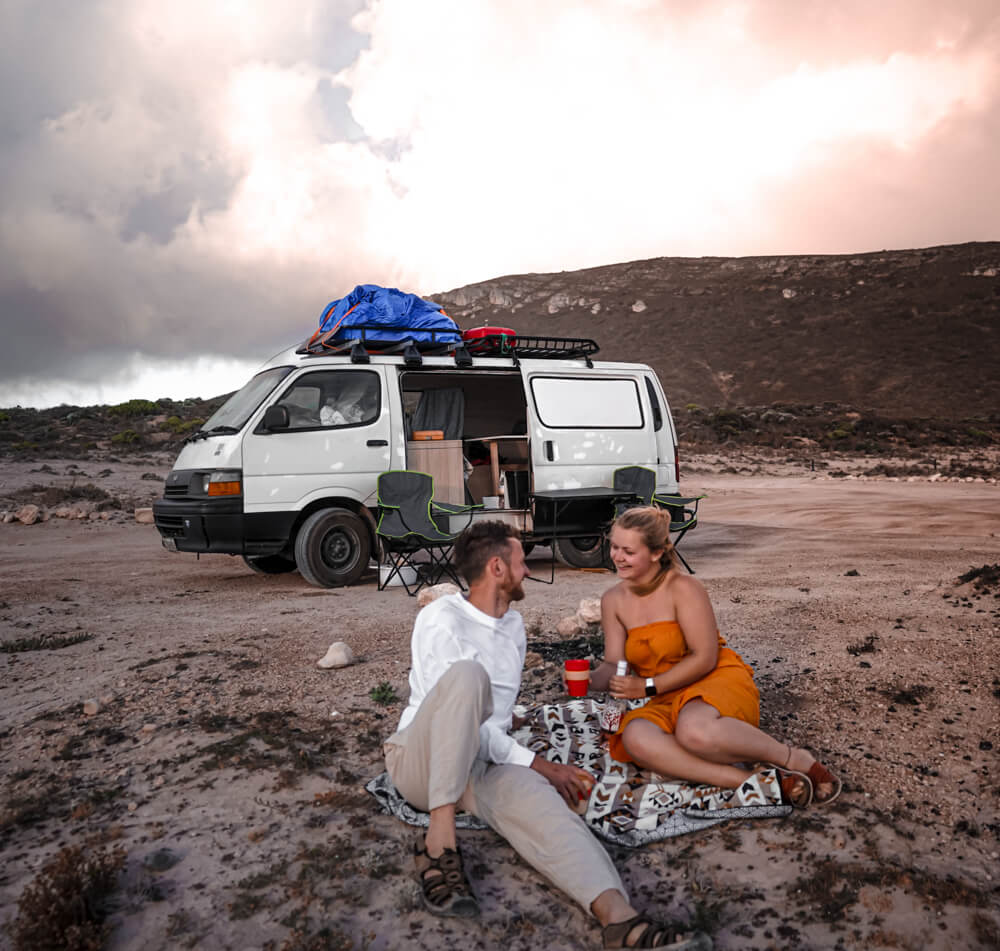 Facebook Groups for Working Holiday Visa Jobs
If you are on Facebook, there are a lot of groups which you may find helpful when looking for work in Australia.
One thing to be aware of if you decide to get in touch about any jobs through Facebook is that you are not landing yourself in a scam. This can also happen through applying for jobs through trusted websites such as indeed. We would recommend following these steps if you believe a job to be a scam.
Google the company and their address
Google reviews
Search for the companies ABN number
Search for company reviews.
There are a LOT of scams out there, ready to take advantage of desperation. As the golden rule says, "if it sounds too good to be true, it probably is". 
If nursing is the field you are wanting to get into in Australia, have a read at my guide to applying to work as a nurse in Australia for all the help you need with AHPRA. I have also created a FREE downloadable e-book for your convenience whilst applying for AHPRA.
Shopping in Australia
The cheapest supermarket you will find in Australia is Aldi, however, if you are looking for more variety, Woolworths and Coles are both reasonably priced too. When you shop at Woolworths and Coles, sign up for a Woolworths rewards card and a Flybuys card. These points cards allow you to accumulate money off vouchers and points can also be collected when buying petrol, alcohol and clothing and household goods.
When shopping for clothes, CottonOn & Co have a perks card that works across a variety of different stores. When you sign up for the card you have a $10 off voucher to spend and each time you spend $100 you get another $10 off!
Rewards Cards to Get
Woolworths Rewards – Woolworths, Big W, BWS, Caltex.
Flybuys – Coles, K-Mart, Target, Liquorland, Shell.
CottonOn & Co – CottonOn Cotton On Body, Typo, Rubi, Factorie, Supre, Cotton On Lost, Cotton On Kids.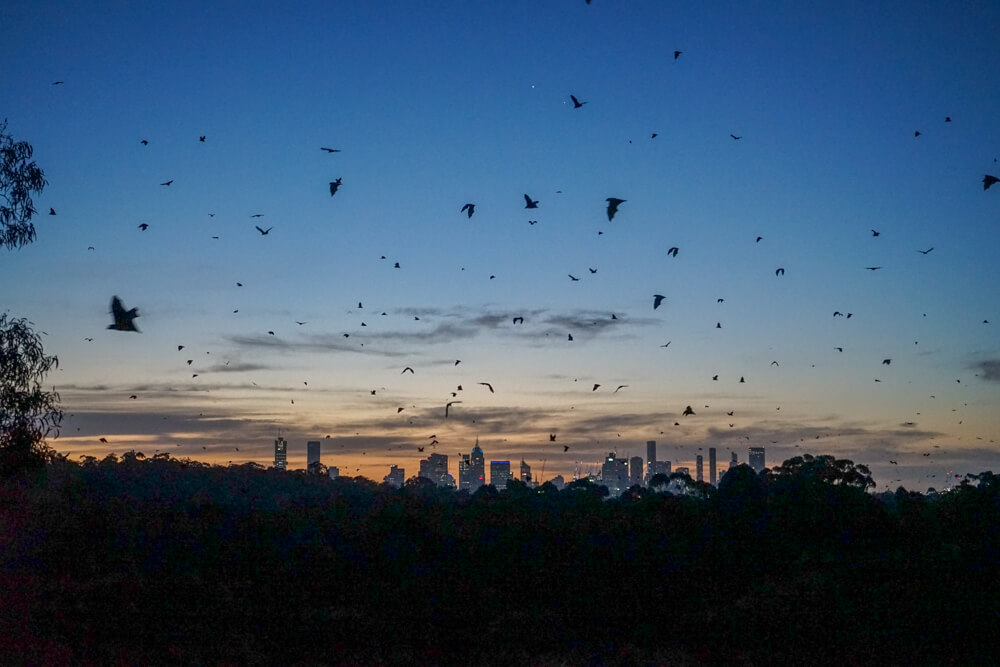 Transferring Currency to Australia
The best way to transfer your currency when moving to Australia is by using Transferwise. Using Mastercard exchange rate, you are guaranteed a cheaper rate than any highstreet banks. Transferwise is really simple to use and you will receive your money relatively quickly.
The process is very simple and we have used this to transfer large sums of money multiple times now between our Uk and Australian bank accounts. Use this link to transfer your first $500 with zero additional charges.
Making a Doctors Appointment
If the time comes that you need to make a doctors appointment but you are worried about the money, there are options out there for you. Some doctors will have a reduced appointment fee or around $70, however, there are also doctors surgeries that can give you an appointment for free with your medicare card.
This is called bulk billing and we recommend if you want to save a bit of money then these are the best surgeries to go to.
What is the Best Australian Sim Card?
One of the first things you need to do when you arrive in Australia is to get yourself an Australian SIM card. Although it is now possible to use international numbers in foreign countries, it is going to make tasks such as setting up bank accounts and applying for jobs very difficult.
We started off doing this, however, it made it very difficult for us to apply for jobs etc online as the foreign area code was not accepted. It will also cost Australian's to contact you on a non-Australian sim card.
There are a lot of competitive plans available. If you are looking for cheap over the long term and don't mind changing your phone number every month. Then we can recommend looking into Catch or Kogan.
We have both used their sim cards which cost us $4.50 for the month for 40gb data and unlimited texts and calls. This price is only available for the first month so just make sure you cancel the plan before the month is up or you will be charged an extra month.
Unfortunately, it's not very easy to change your number across different sim companies. We tried this and took 5 days for the sim card to work again. It is a lot easier to request a new number.
Before leaving home, it is a good idea to ensure your phone is unlocked to allow you to put different sim cards in it.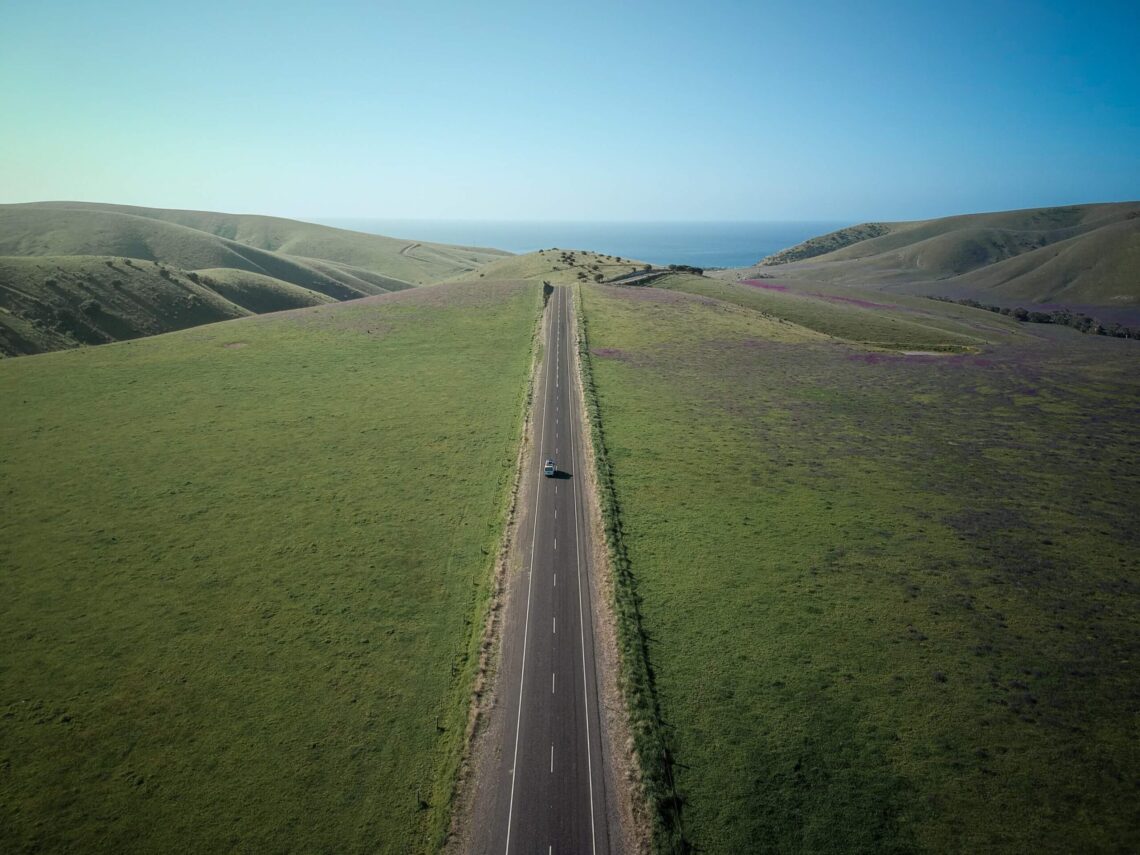 Buying a Campervan in Australia
One of our favourite accommodation options is, of course, the van life. This gives you accommodation and a mode of transport allowing you to see Australia outside of the big cities. There are a few options when it comes to travelling in a campervan, with the biggest decision being whether you want to rent or buy.
Renting a Campervan in Australia
Overtime, campervan rental can be expensive. It is ideal if you are only planning to live this lifestyle short term, however, if you are planning more than a couple of months, you would possibly be cheaper to simply buy a van. Here are some campervan rental companies in Australia.
Buying a Campervan in Australia
There are a lot of risks to take when spending the money on a vehicle, however, we would say it is all worth it. Check out our guide to buying a campervan in Australia for backpackers and you might just be convinced that van life is the best way to spend your time in Australia.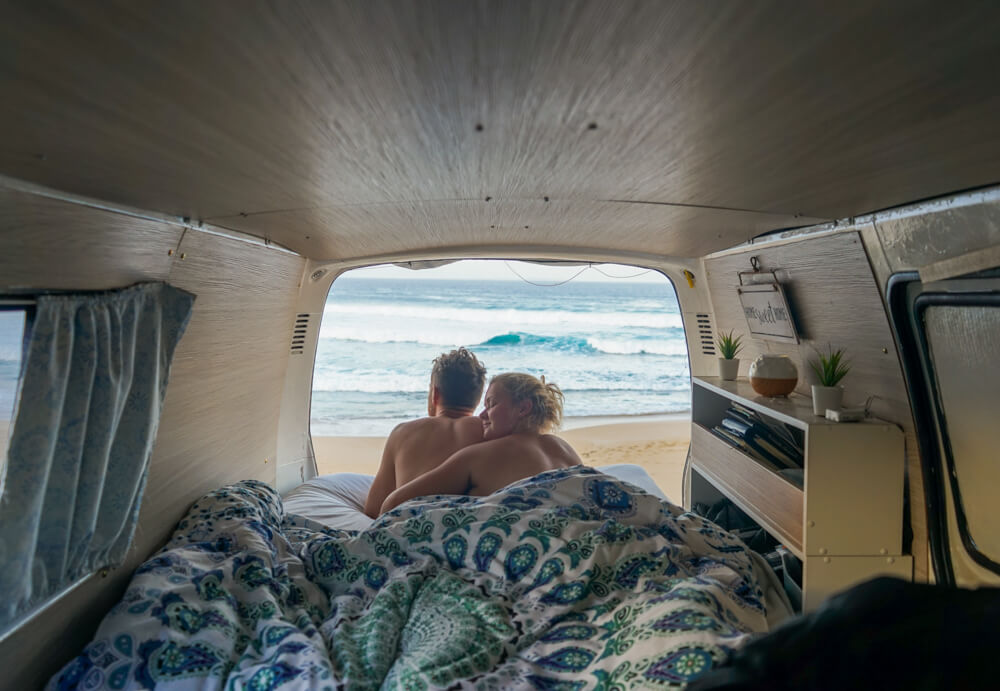 So there you have it, your guide to your Australian Working Holiday Visa 417. If you are visiting this breathtaking country and have any other questions on what to expect, leave us a comment down below. We love to chat about this stuff! If you have already been, let us know how it was! Did you visit Australia on a working holiday visa? Where did you go? Let us know in the comments below!
Also, remember to share this with your friends and family that you are going to Australia with. Sharing is caring and we want to inspire as many people as we can to visit this unbelievable part of the world.
If you are planning an Australia trip soon then check out our other Australia content right here. Come and find us on social media to see where we are currently exploring. Tag us in your photos from the Fleurieu Peninsula and we will share them with the rest of our community of explorers and backpackers.
Now Read:
This article may contain affiliate links that provide us with a small income. For more information read our Affiliate page.
---
Pin it for later!