Kangaroo Island is one of the largest Islands in Australia, after Tasmania and Melville Island, and gets its name from the 60,000 resident kangaroos that call it home. Due to the sheer size of the island, the vast number of activities, sights, delicious food and drink, and (best of all) the magnificent wildlife, trying to decide what to see and do on the island is a monumental task.
Luckily for you, this Kangaroo Island self-drive 5-day itinerary will take you around some of the best sights that the island has to offer, past the most beautiful white sand and crystal clear waters in the world, and will let you enjoy the scenery that will stick with you for a lifetime.
Take the stress out of your Kangaroo Island holiday with this full guide to the island over 5-days, and fall in love with this natural paradise that is like nowhere else in the world. We spent 5 days touring around Kangaroo Island in Spring in our campervan Roxy.
We fell in love with this untouched island and want to share our favourite spots on our Kangaroo Island 5 day itinerary with you.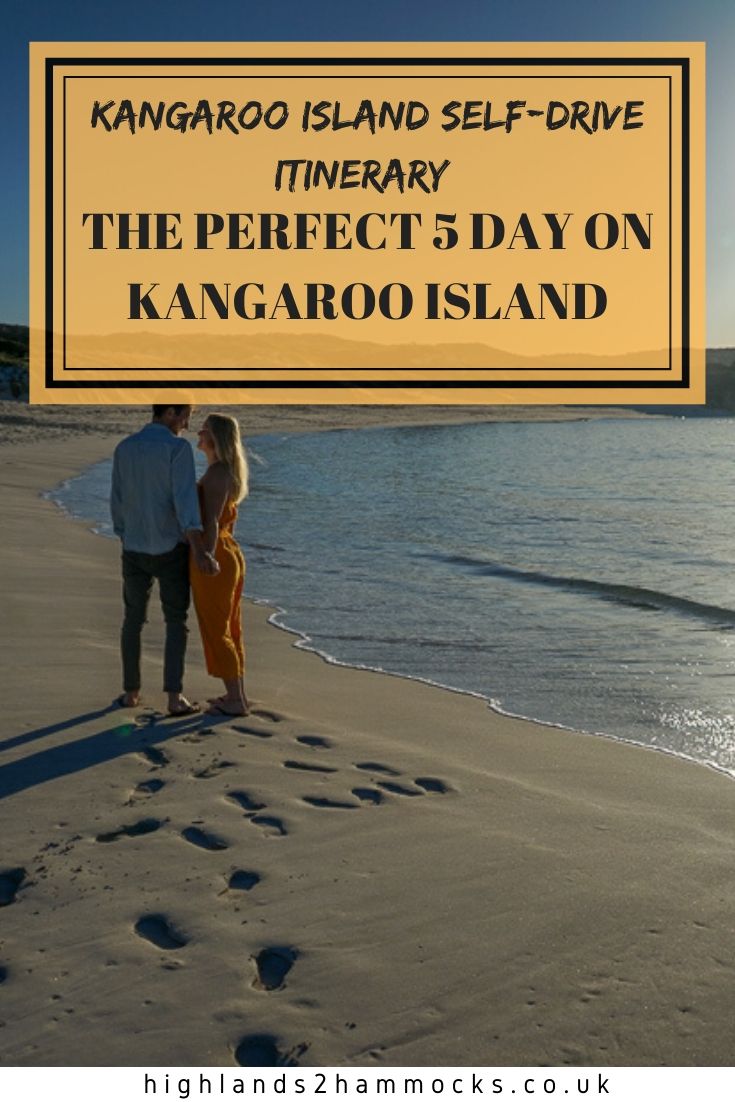 Included in this itinerary are all of the below sights and attractions. In this guide, we will discuss each of these spots in more detail, including how to get to each one and what to expect there. We will also go into greater detail on how to get to KI and how to get around KI.
Day One

Antechamber Bay
Cape Willoughby Lighthouse
Brown Beach
Pennington Bay
Prospect Hill

Day Two

Seal Bay
Bales Bay
Vivonne Beach
Little Sahara

Day Three

Hanson Bay
Admirals Arch
Cape du Couedic Lighthouse
Weirs Cove
Remarkable Rocks
Platypus Waterhole Walk

Day Four

Stokes Bay
Emu Bay Lavender Trail
Emu Bay
KI Tru Thai Dining

Day Five

Kingscote Shopping
Kingscote Tidal Pool
Chocol 'Art Cafe
Watch more of our Kangaroo Island road trip over on our channel
Kangaroo Island Self-Drive Itinerary – The Perfect Kangaroo Island 5 Day Itinerary
Arriving onto Kangaroo Island
This itinerary assumes that you have got the ferry over from mainland Australia, however, if you have arrived into the airport, it is still possible to follow this guide you may just need to tweak the order to suit you. If you are still to decide on your method of transport, we highly recommend you take the ferry, however, this will be discussed in more detail later in the article under "How to Get to Kangaroo Island".
If you are travelling on Sea Link ferries, we recommend you catch the first ferry of the day. Our ferry left at 6 am and we were on Kangaroo Island ready to explore before 7 am. I know this is easier to do if you are an early bird, but trust me it is so worth it.
For more information on ferry options and car hire, read on to the section titled "Before you leave for Kangaroo Island".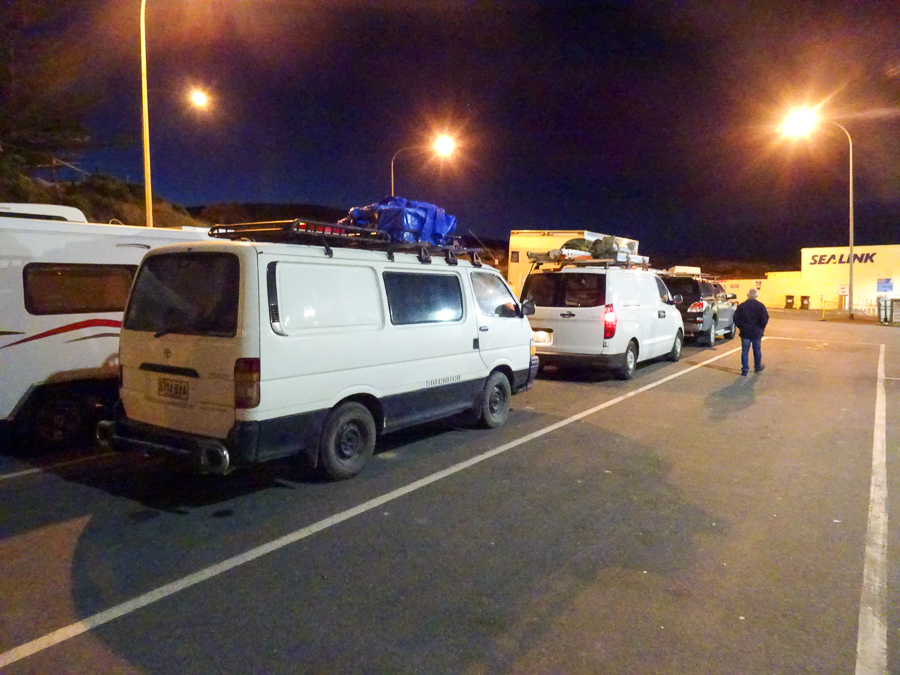 Also, Read – Buying a Campervan in Australia – The Complete Guide for Backpackers
Kangaroo Island 5-day Itinerary
Day 1 – Prepare Yourself for Paradise
If you have arrived on to Kangaroo Island on the first ferry, you should arrive at around 06.45. We recommend heading straight to the first beach stop. Remember to keep an eye out for wildlife, we saw about 6 kangaroos on this 25-minute drive.
Antechamber Bay
Antechamber Bay lies at the bottom of a steep gravel hill which is suitable for 2 wheel drive, however, be prepared for a bumpy ride. This bay lies on the corner of Lashmar Conservation Park and is free to enter for the day. When we were here we had the whole white-sand beach to ourselves and were blown away by the paradise that lay before us.
There is a campground in this area overlooking the sea which can be booked and paid for online. In our Kangaroo Island Camping Guide, you can read more about this area and camping on the island.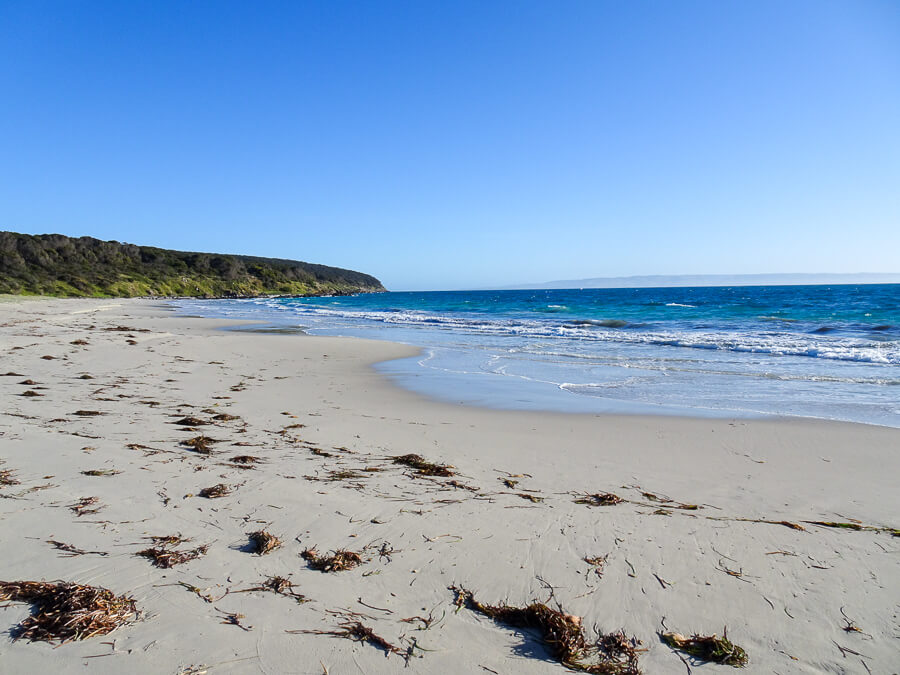 Cape Willoughby Lighthouse
Cape Willoughby is an active lighthouse around a 15-minute drive from Antechamber Bay. However, the road leading there is gravel and very bumpy so this will add time to your journey if you are in a 2 WD like we were! The visitor centre doesn't open until 9, and there are no tours until 11, however, we were perfectly happy to make a coffee and sit and take in the view whilst we were waiting for the visitor centre to open. It is up to you whether you want to do this or whether you are happy to move on to the next stop after observing the lighthouse.
If you are interested in a tour at the lighthouse then you can book this in the visitor centre. The history tour runs for 45 minutes Thursday to Monday and costs $16.50 per adult. The lighthouse climb is $10 per adult and takes 20 minutes. There is also a self-guided walking tour for $5 available. If this is something you think you would be interested you can read more about Cape Willoughby Lighthouse here.
Before purchasing a ticket to a tour, check out the Conservation Park Pass as it may save you money if you plan on buying tickets for other tours.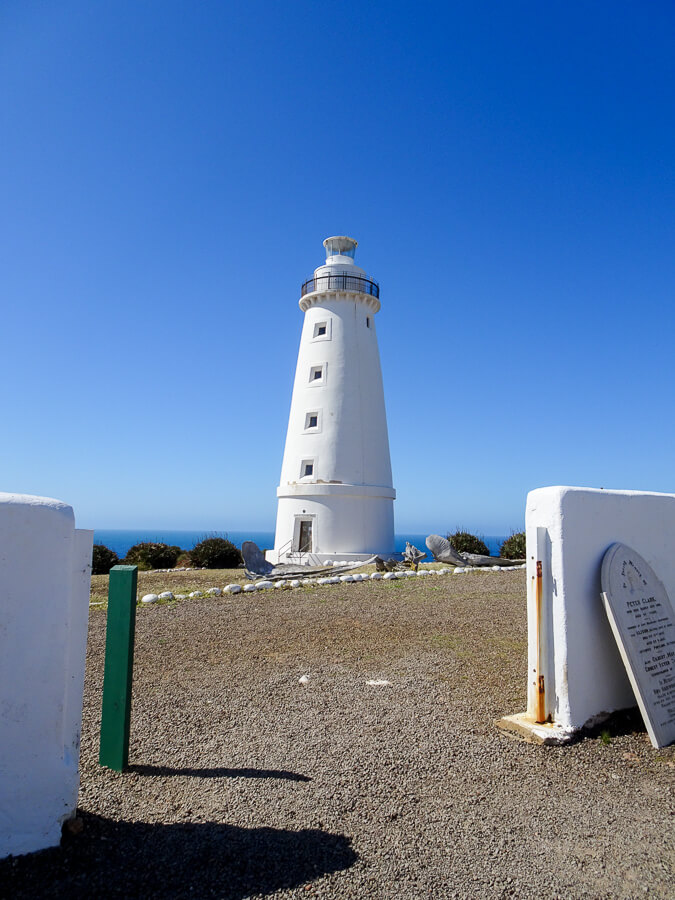 Brown Beach
Located on the north coast of the Dudley Peninsula, Brown Beach is a quiet spot with calm waters and beautiful views. Take some time to chill out and have some lunch at this spot and if you are feeling brave you could even go in for a swim. There are toilets on-site as well as a large barbecue area and solar showers costing $2/3minutes. When we were there we were lucky to see two dolphins in the bay, no further than 20 metres offshore.
Watch out for snakes and other wildlife in this area, as it is so remote that animals are more likely to be spotted. We were also lucky enough to see a giant lizard strolling across the car park whilst we were parked up.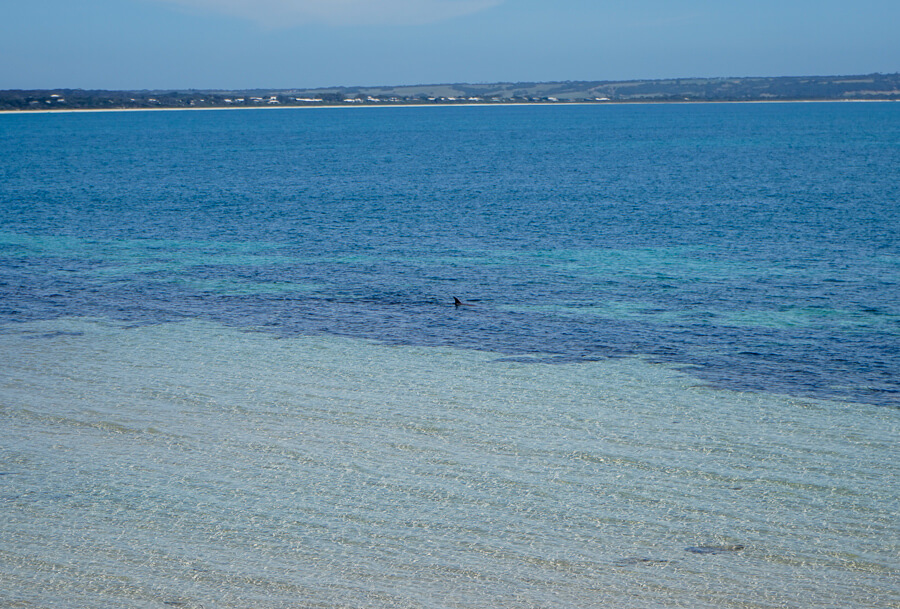 Pennington Bay
Pennington Bay is another quiet beach that is enjoyed by the locals, you will be glad to read that you will drive along a tarmac road for around 10 minutes to get to this beach. When you arrive you will see a small caravan set up selling food, drinks and ice cream. There are picnic benches outside overlooking the white sandy beach so this is the perfect place to stop and grab a snack.
Take a stroll down to the soft sandy beach and walk along the waterfront. The waves are a lot bigger at Pennington and if you time it right, there may even be some surfers out catching a wave whilst you are there.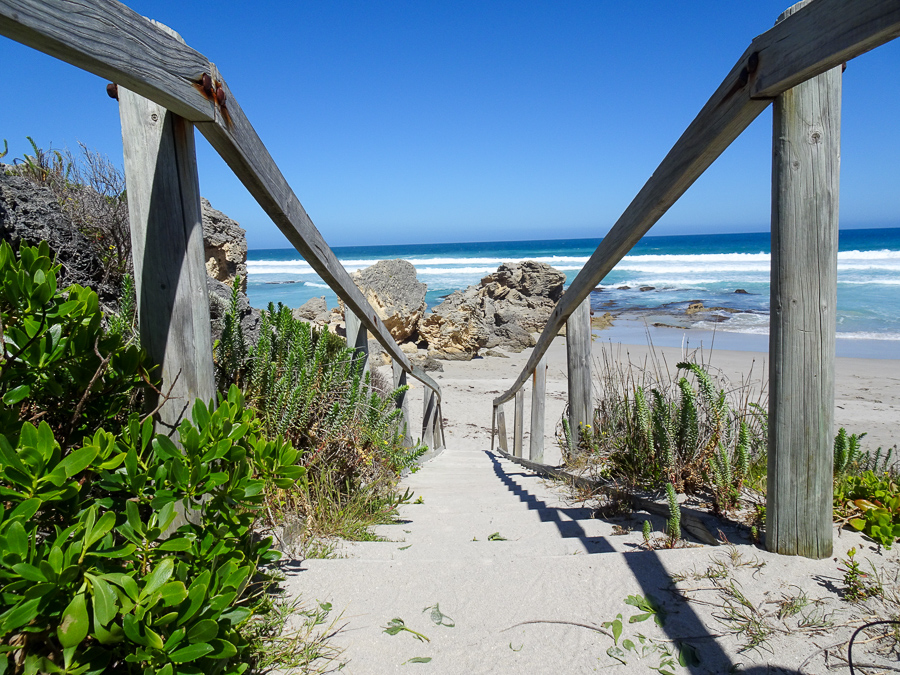 Prospect Hill
A short drive from Pennington Bay and you will arrive at the turn in for Prospect Hill. Climb up the 385 steps and you will be rewarded with an amazing view of the island. The metal stairs have been built into the cliff and have a sturdy handrail making the climb a lot easier than it looks.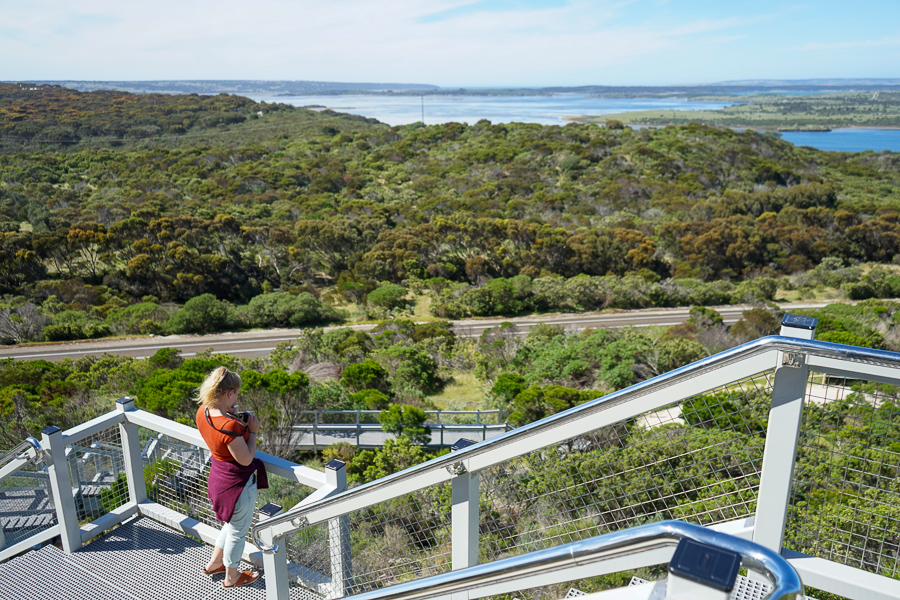 Camp at Cape Gantheaume Conservation Park
The final stop of the day is Cape Gantheaume Conservation Park, which you should make it too in good time to watch the sky light up with the colours of the sun setting. To camp here, you will need to book and pay online, $16 for two adults. When booking, you will be asked to choose a campsite, we chose Wreckers Bay as on the map it looked like it was right on the beach.
When we arrived in the Conservation Park, no signs were directing us to this campsite and after driving for nearly an hour on a bumpy road, we were close to thinking Roxy might pack it in if we went on much further. We parked up at the first camping area and there was no one else around. The perfect way to end the first day on this paradise island.
Read more about this campsite as well as other campsites around Kangaroo Island Camping here.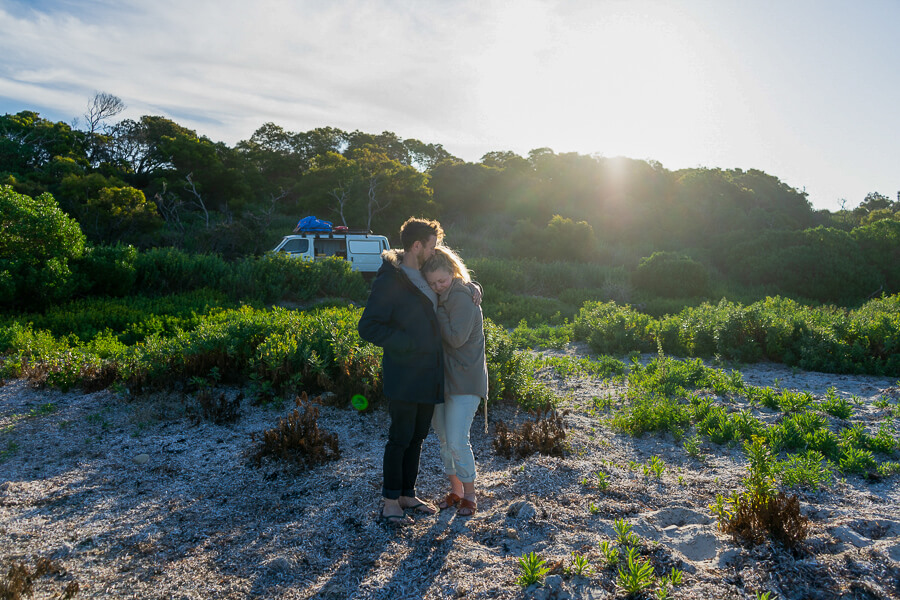 Also Read – Complete Guide to 2nd Year Visa Farm Work in Australia (Subclass 417)
Day 2 – Nature Awaits
Seal Bay
Seal Bay Conservation Park is one of the most popular attractions on Kangaroo Island. The bay is home to over 800 Australian sea lions, which use seal Bay as a resting point after they have been fishing out at sea. There are two different tours to choose from when you arrive at seal Bay, the guided tour or the self-guided tour.
Watch more of our Kangaroo Island road trip over on our channel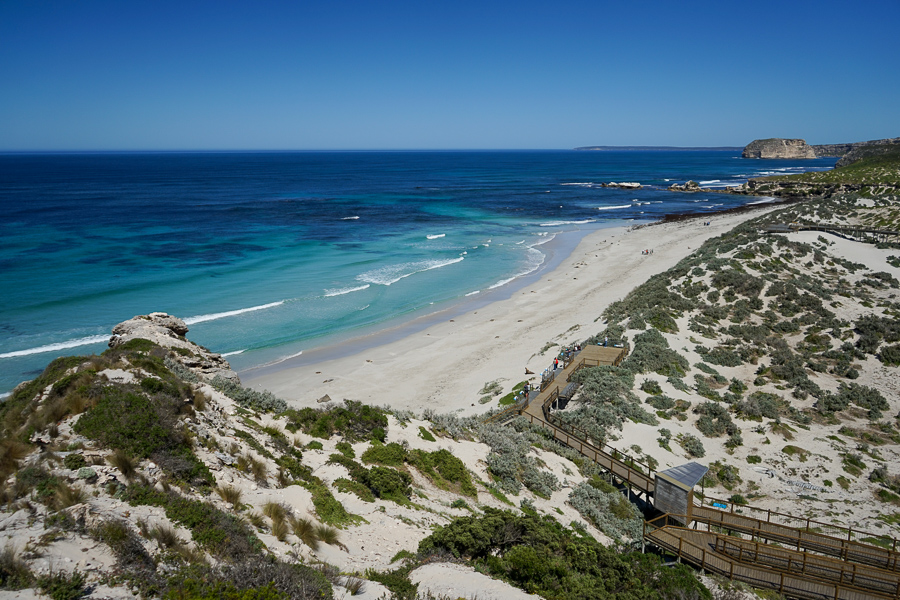 Guided Tour and Boardwalk Entry
Entry Fee – $37.
We were indecisive whether we thought this tour would be worth the money and I have to say, even if you are on a budget, if you love nature this is so worth the money. A tour guide will take a small group down to the bay where you will be able to see countless sea lions.
The group will be kept at a distance of at least 12m away from the sea lions, however, that is plenty close enough to get a good view of these amazing creatures. This tour lasts 45 minutes however it also allows you access onto the boardwalk with no time restrictions.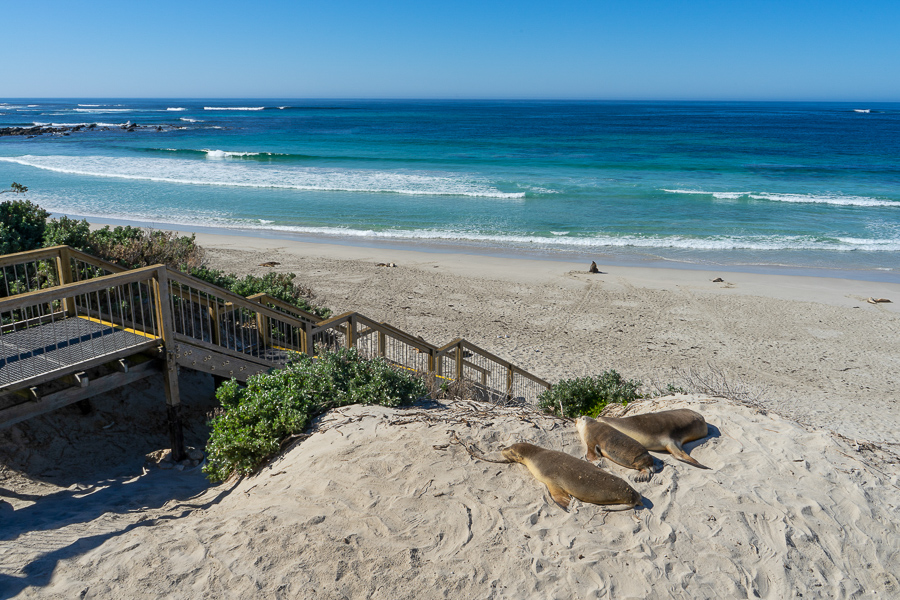 Self-guided Boardwalk Tour
Entry Fee – $16.50.
Before we arrived at seal Bay, I wasn't sure what to expect, how far away was the boardwalk? Would I spend the money and see any sea lions? Well, that answer is yes. We saw loads of sea lions, sunbathing in the morning sun on the sandbanks.
We were even lucky enough to see a baby sea lion who had been born only an hour before. We thought it was dead as it looked like birds were pecking at it, turns out it just hadn't been able to take its first steps yet and the birds were trying to eat the placenta. This was such a precious moment, we sat watching for hours.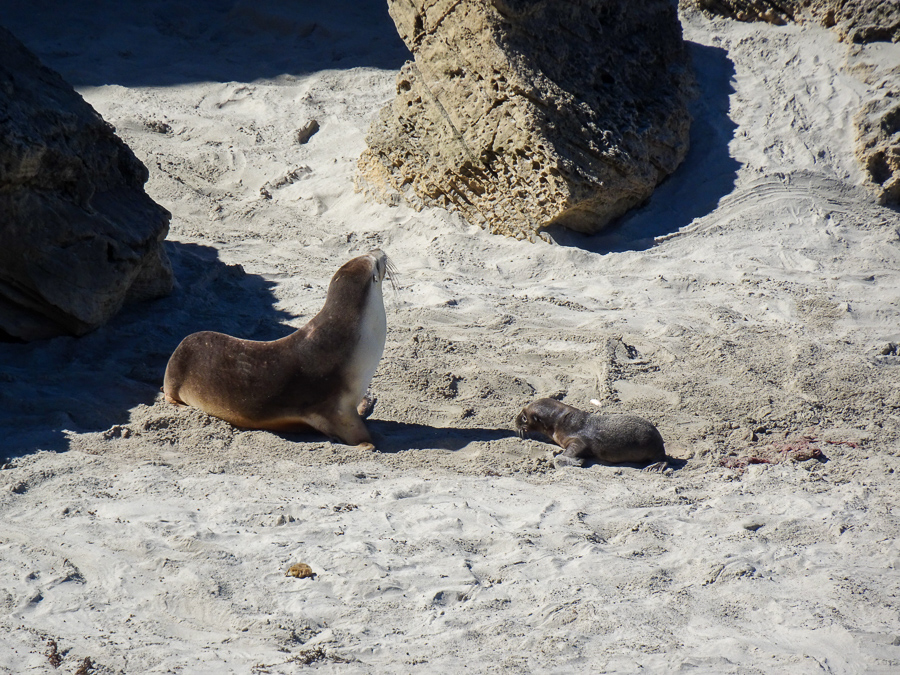 If you have a kangaroo Island tour pass you will have full access to the guided tour and the boardwalk. The first tour of the morning at 9 am is the best one to aim for as it cooler so they are a lot more active.
If you want to see the baby sea lions, trying to time your visit is a little difficult. Sea lions breed every 18 months, alternating years between birthing in the winter and the summer. It is therefore hard to show up and see babies at one specific time of year, however, with a little online research you should be able to find out when the next window might be.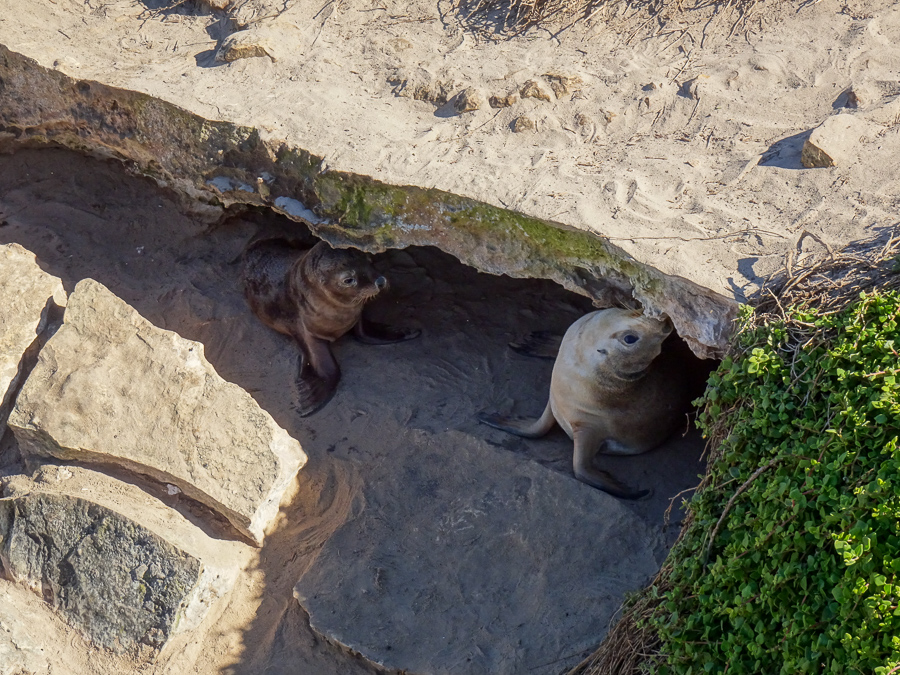 Bales Beach
A short drive from Seal Bay is Bales Beach, a peaceful paradise that will leave you thinking you are in the Maldives. This gem is one not to be missed and if you are lucky, you will be the only one on the beach.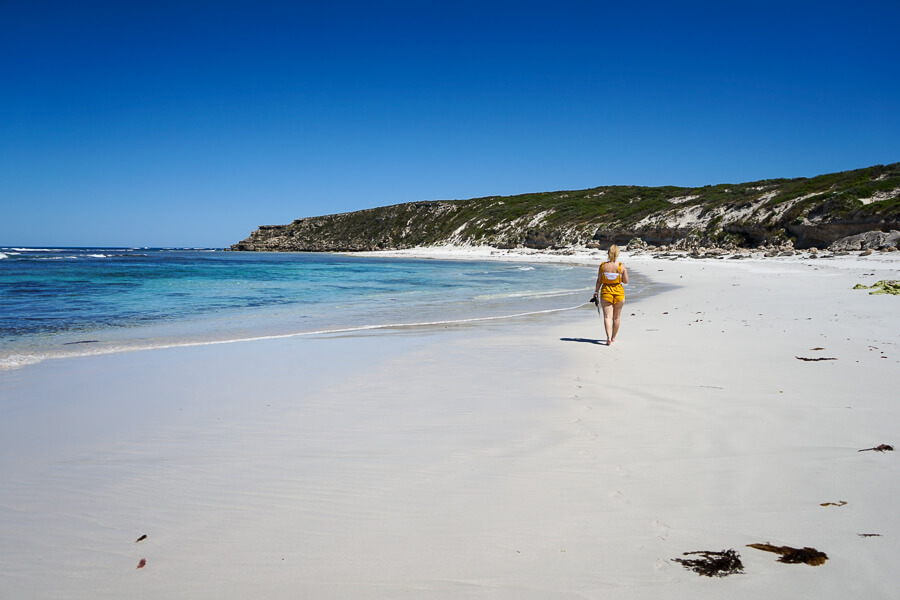 Little Sahara
The next stop on the Kangaroo Island itinerary is Little Sahara. As the name suggests, this is a small desert. The sand dunes at Little Sahara cover around two square kilometers on the south coast of Kangaroo Island and are the only sand dunes on the island. The size of the dunes varies, however, the highest dune is approximately 70 metres above sea level.
Here you have the option to hire a sandboard or a toboggan. For 2 hours this will cost $37 per board (can be shared between multiple people) and an additional $10 for a helmet. If you go during the quieter seasons (like we did) you will most likely get more than 2-hours as it is just so quiet!
View this post on Instagram
Vivonne Bay
Around a 1o minute drive down a gravel road and you will arrive at Vivonne Bay. Vivonne Bay was voted as one of Australia's best beaches, due to the cleanliness, clean water and privacy of the beach. Take some time out here to go for a swim and cook up some lunch. The white sand and clear water make for some spectacular views.
If you are lucky, you will have this beach all to yourself.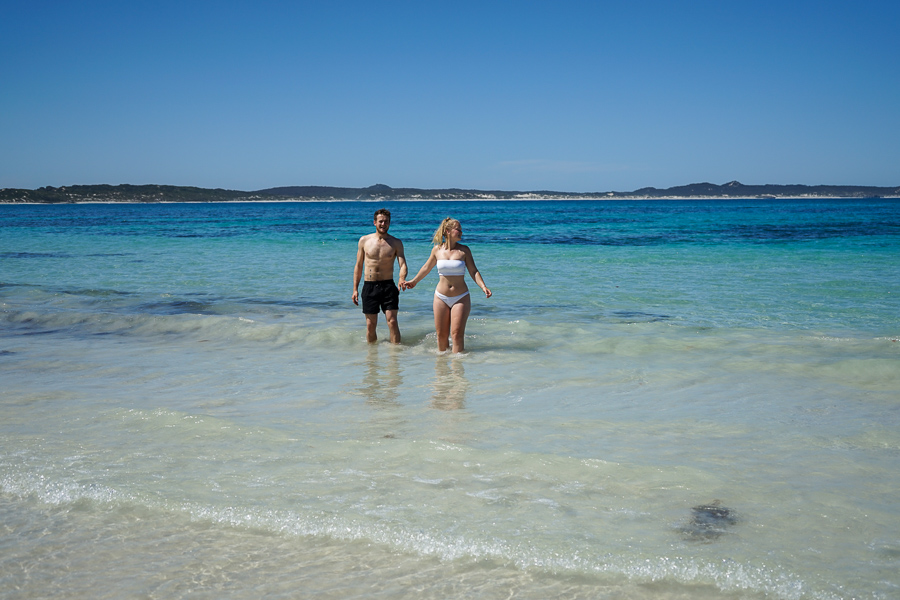 Camp at Western KI Caravan Park
When booking a ferry with Sealink, by booking one night's accommodation on the island out of a select few, we would receive a discount on our ferry ticket. We booked a night at Western KI Caravan Park, a friendly park with a general store and plenty of facilities.
The only downside is there is no signal and no wifi here, I must admit though, it was quite nice to be away from the internet for some time.
Watch more of our Kangaroo Island road trip over on our channel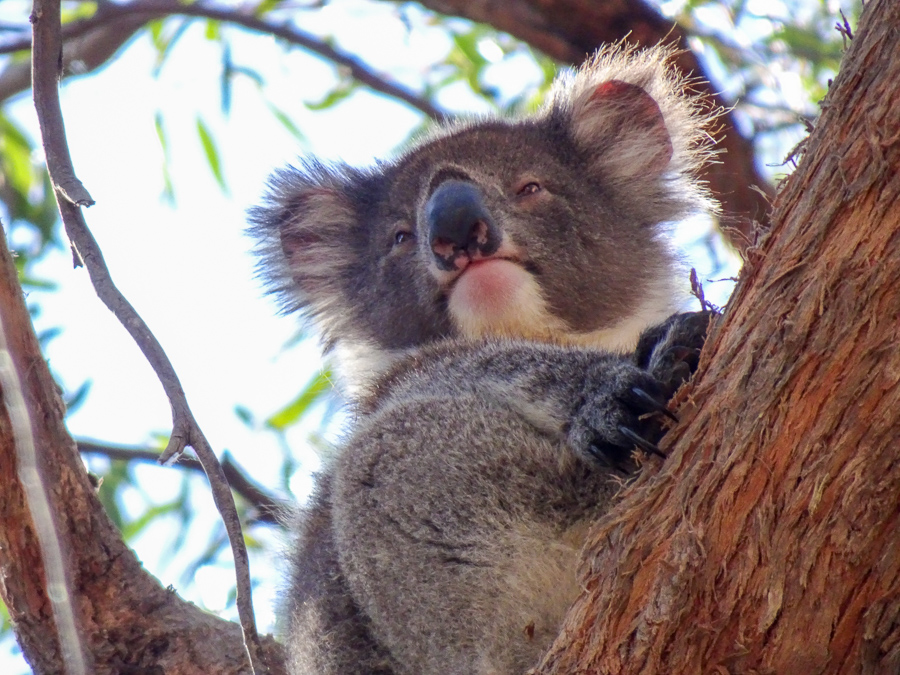 There is a koala walk beside the campsite which is a must-do! This short walk takes you around a small section of trees where you will see koalas. We were lucky enough to be visiting during Springtime and we saw some young koalas cuddling their mothers. Another amazing end to a day on Kangaroo Island.
Read more about this campsite as well as other campsites around Kangaroo Island Camping here.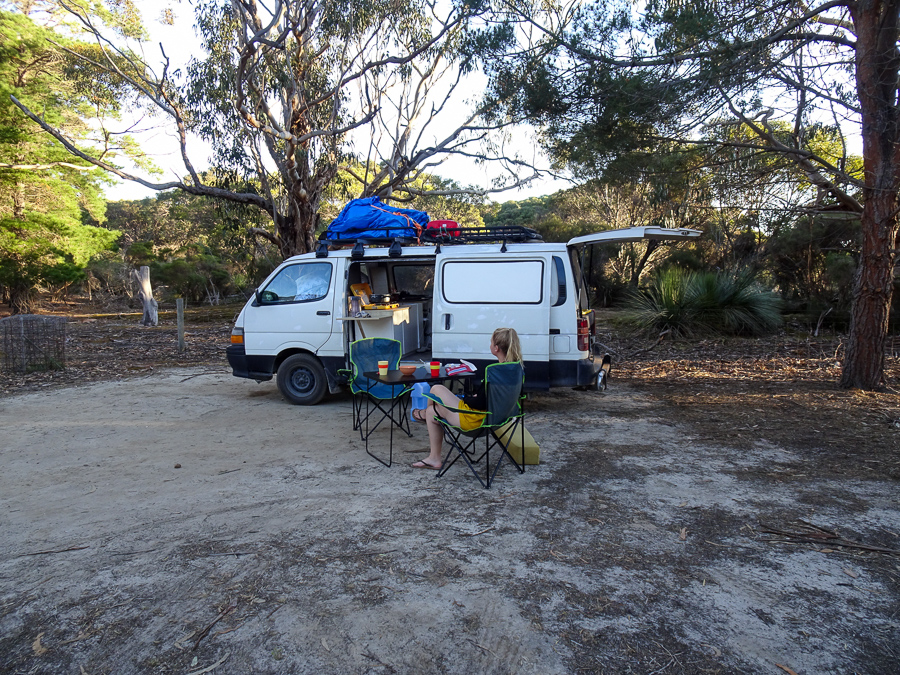 Day 3 – Top Sights
Hanson Bay
A short 10-minute drive from the campsite lies Hanson Bay, a beautiful beach to start the day with a sunrise.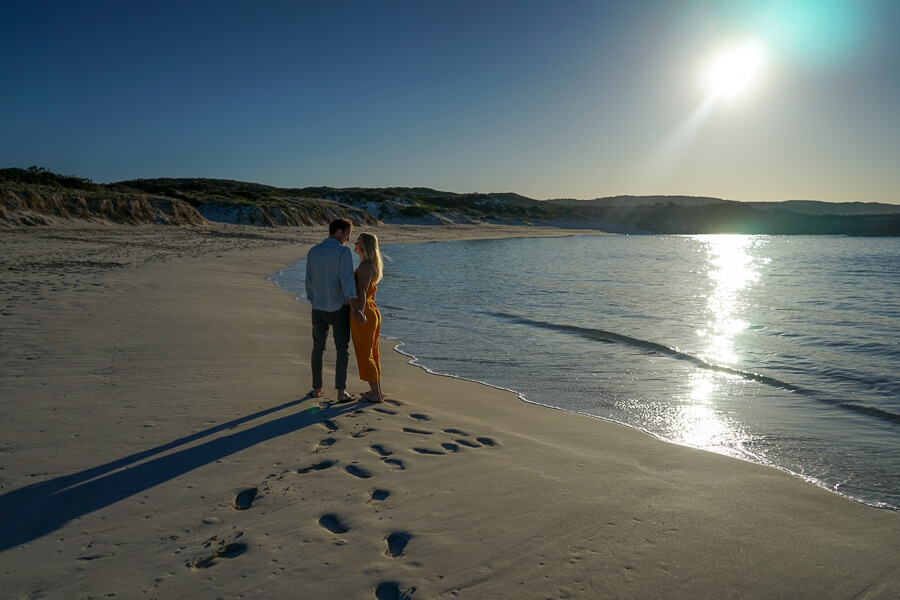 Admirals Arch
If you are planning ahead, we would recommend booking your entry ticket for Flinders Chase National Park in advance. This will cost $11 per person and can be booked online. Once you reach Flinders Chase you will probably not have any cell reception, meaning you will be unable to purchase a pass.
The alternative to purchasing an entry ticket is to do so at the visitor centre in Flinders Chase, however, this does not open until 9 am. This means you will be unable to enjoy sunrise at one of the many beautiful locations.
Watch more of our Kangaroo Island road trip over on our channel
On the walk down to Admirals Arch, lookout for the seals playing in the rock pools below. There are loads of them out sunbathing and in swimming as well, it's fascinating to watch them in their natural habitat. This spot is also home to the Great White Shark, who regularly hunt the resident seals, so make sure you keep an eye out for the fin floating across the surface.
The arch itself is at the end of the boardwalk and was formed by weathering and erosion over time. This is a beautiful photo spot so don't forget your camera!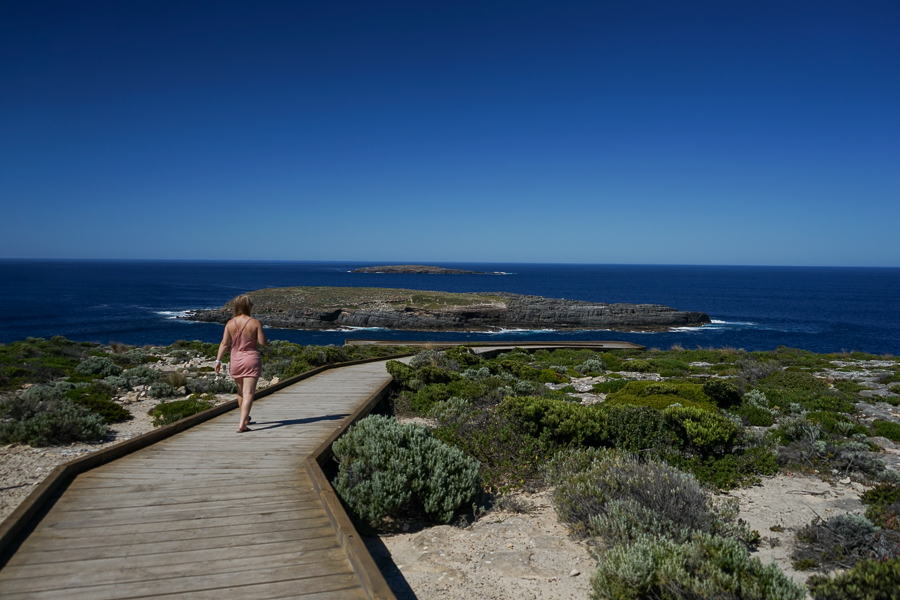 Cape du Couedic Lighthouse
On your return from Admirals Arch, you may want to stop off and have a look at Cape du Couedic Lighthouse. For many of the early years of this lighthouse, it was inaccessible by land and a flying fox was built to bring up materials and equipment.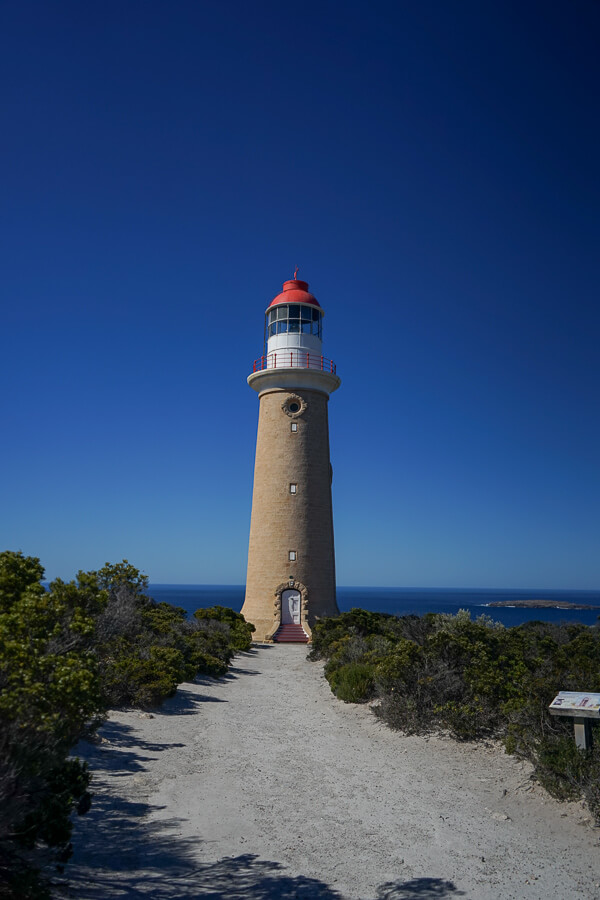 Weirs Cove
Also located in Flinders Chase, a short drive, or walk, whichever you prefer, will take you round to Weirs Cove. Here you can look down to the beautiful beach below and if you are lucky you might spot some more seals. You will see the remains of the house where the workers lived many years ago. Here you will also find the remains of a "flying fox" cable system that was used for transporting goods, equipment and even people up the 90m high cliff face.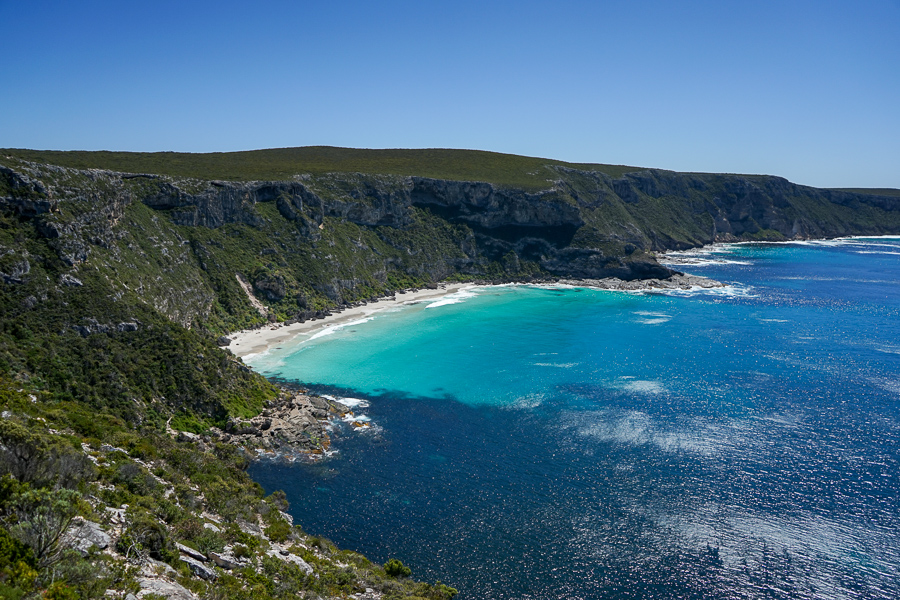 Remarkable Rocks
The Remarkable Rocks, formed by erosion and weathering, are an incredible piece of history to see during your Kangaroo Island itinerary. Perched above the sea, these granite boulders vary in shapes and sizes and are available to view from the viewing platform, or you can walk through them. There is a steep cliff edge surrounding the rocks, please respect the signs in place and don't cross them.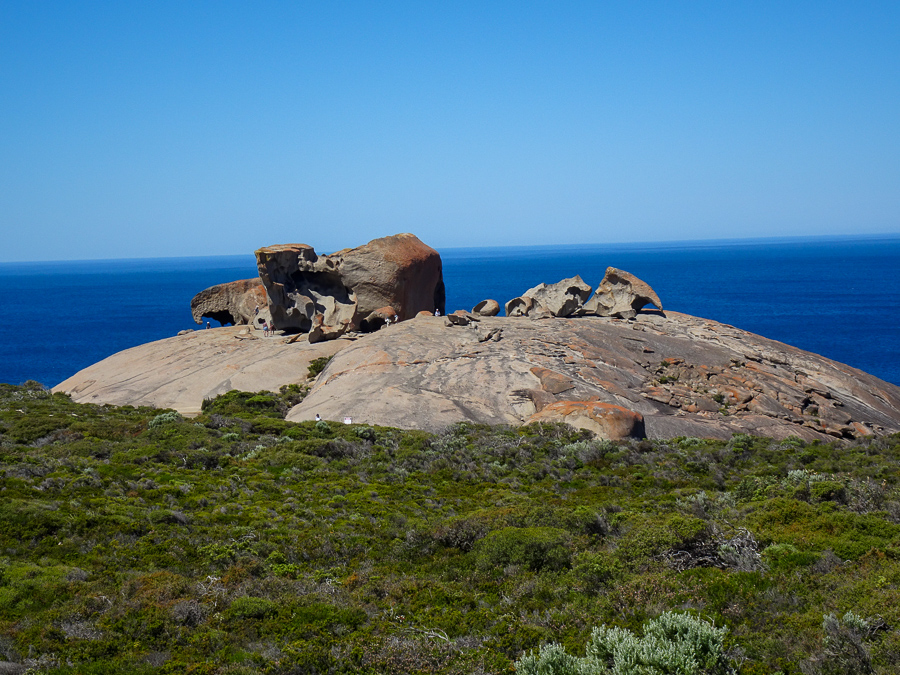 Formed over millions of years, the Remarkable Rocks are a result of a huge slab granite floating up from the much denser magma beneath the Earth's crust. This piece of granite began to protrude through the softer, sandy ground of Kangaroo Island, exposing the tip of it to weathering erosion.
Over time, the cracks and fissures formed by heating and cooling beneath the surface of the Earth begin to wear away at different rates. This results in the uneven and peculiar shapes of rocks that you see on the site today. In another million or so years these rocks will possibly be completely worn away, or even replaced with other remarkably shaped rocks!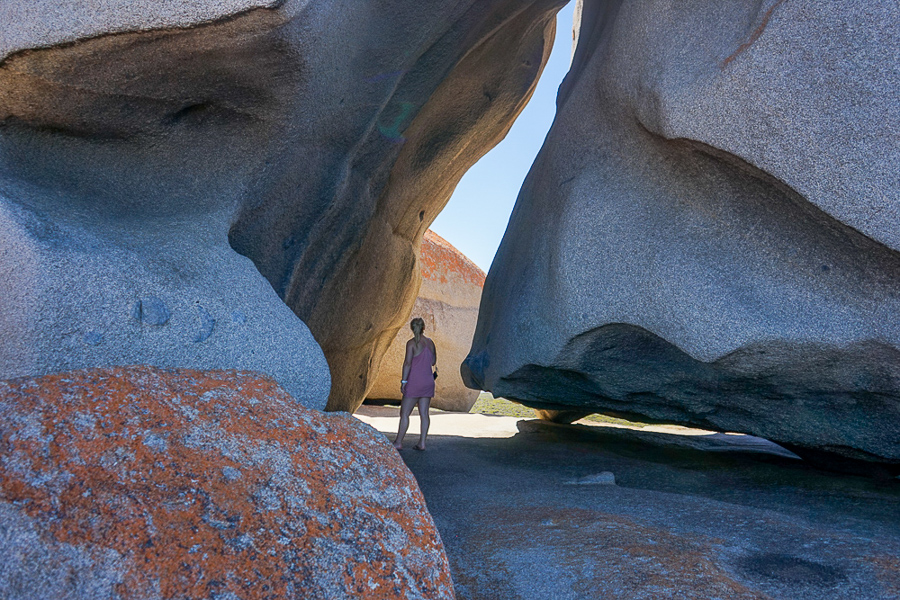 Platypus Waterhole Walk
As if we haven't seen enough nature here on Kangaroo Island, it's time to go on the lookout for more. Head back to the visitor centre along the photogenic winding road and have some lunch. Many koalas chill out in the trees in the car park here so make sure to keep looking up.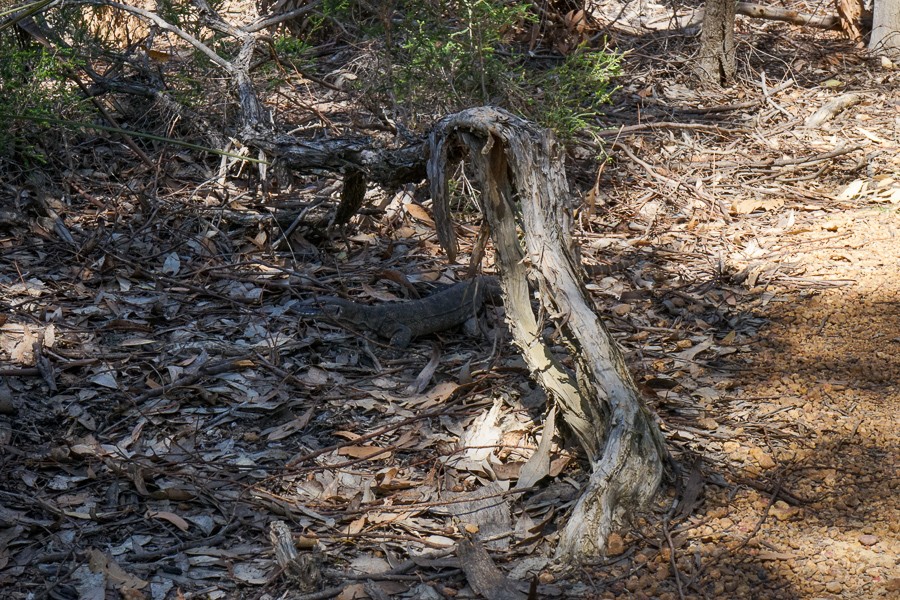 Once you are fueled up and ready to go, there is a selection of walks to choose from that leave from the visitor centre, however, we recommend the Platypus Waterhole Walk, which is around a total of 3.5km. There are over 200 platypi living in the waterholes in Flinders Chase Conservation Park, so with a lot of patience and silence (and I mean a LOT), you might be lucky to see one.
We sat around for a couple of hours, staring at the water and watching the bubble and ripple underneath, however, unfortunately, they were too shy to show their faces. Maybe next time.
Camp at Stokes Bay Lathamie Conservation Park
It's time to camp up and chill out for the night. After around a 45 minute drive you will arrive at Stokes Bay. The road is tarmac the whole way there so this is suitable for 2wd. There is a pay station charging $17 per night for an unpowered night, with toilet facilities, right by the sea.
In the evening, the kangaroos will come down from the hills to say hello and they are not shy either. Watch the sunset over the beach to end another amazing day in paradise.
Read more about this campsite as well as other campsites around Kangaroo Island Camping here.
Day 4 – Beach Heaven
Stokes Bay
Wake up next to the sea and spend some time soaking up those views. The Rockpool cafe is open 11 am-5 pm serving reasonably priced food and drinks.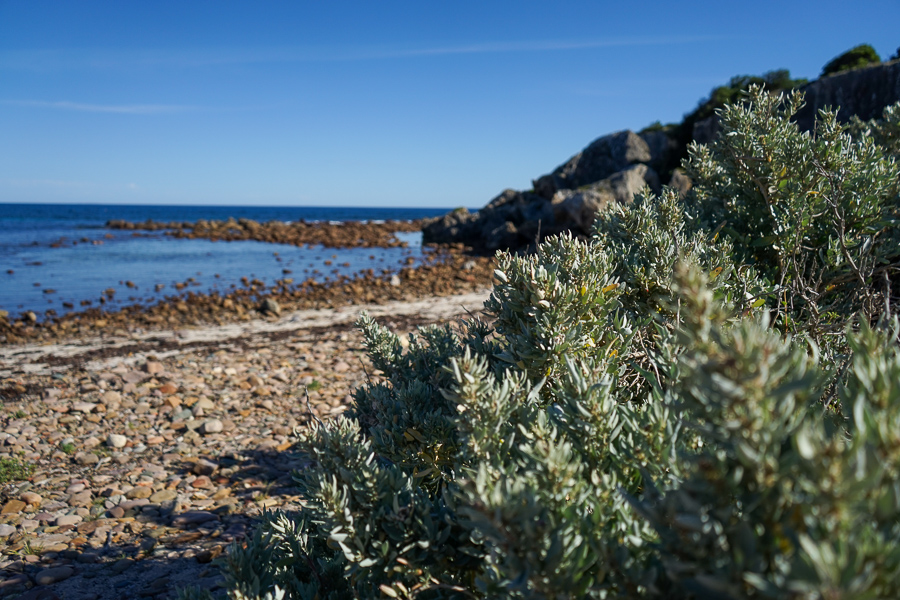 Emu Bay Lavender Trail
The Emu Bay Lavender Trail is located around a 40-minute drive from Stokes Bay. Nestled in the middle of the countryside, the lavender trail is open to the public to learn about the lavender production and see it in the various stages of growth. There is a small shop where you can browse the lavender products and ornaments available and a cafe where you can try some delicious food made with the lavender herb. We recommend the Lavender Ice-Cream!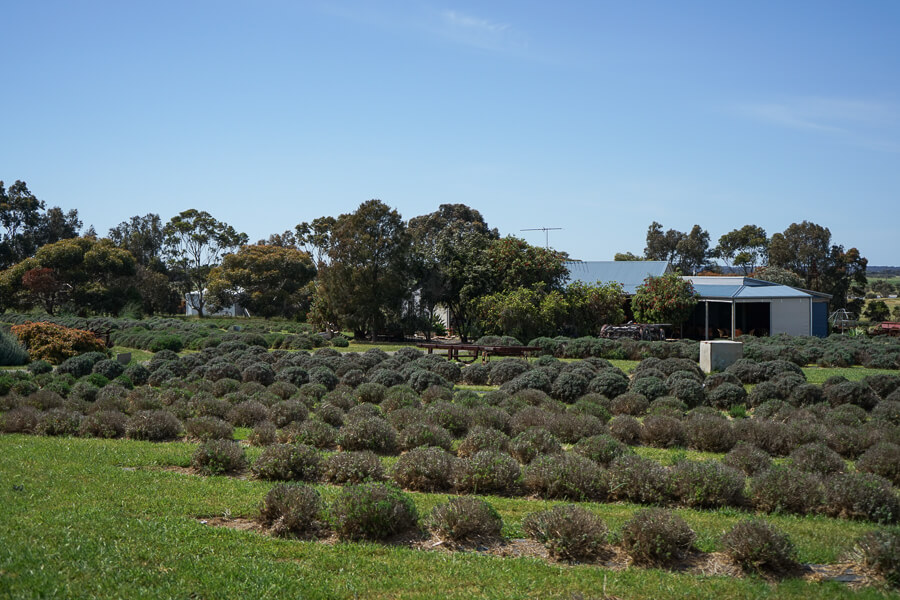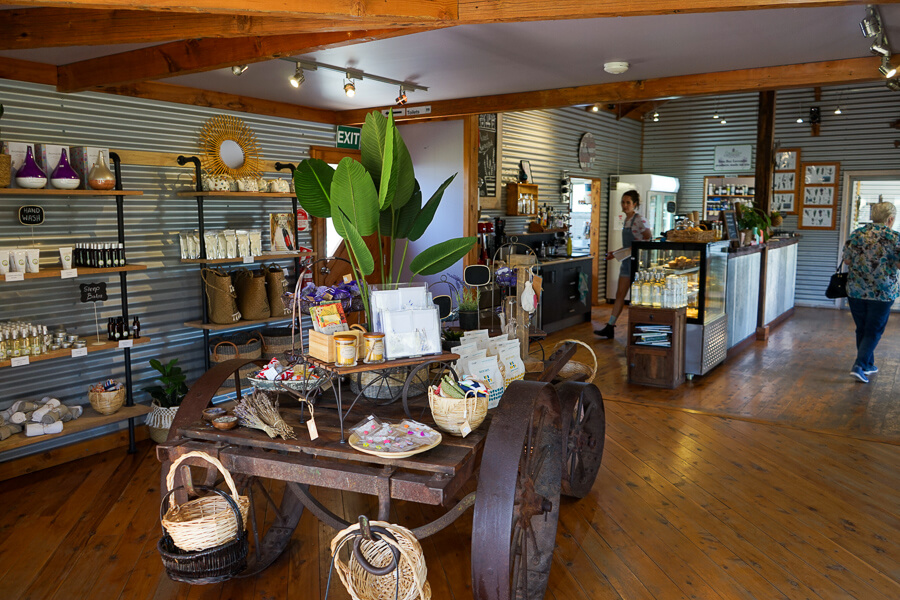 Emu Bay
I hope you're not getting bored of the white sandy beaches, Kangaroo Island is blessed with some of the most beautiful beaches we have seen and Emu Bay did not disappoint. If you have a 4wd, you can drive on the beach at Emu Bay, if not, enjoy the long shoreline and go for a walk, admiring the crystal clear waters that lie before you. If you stay around Emu Bay until the evening, you may be lucky to spot some members of the Emu Bay fairy penguin colony.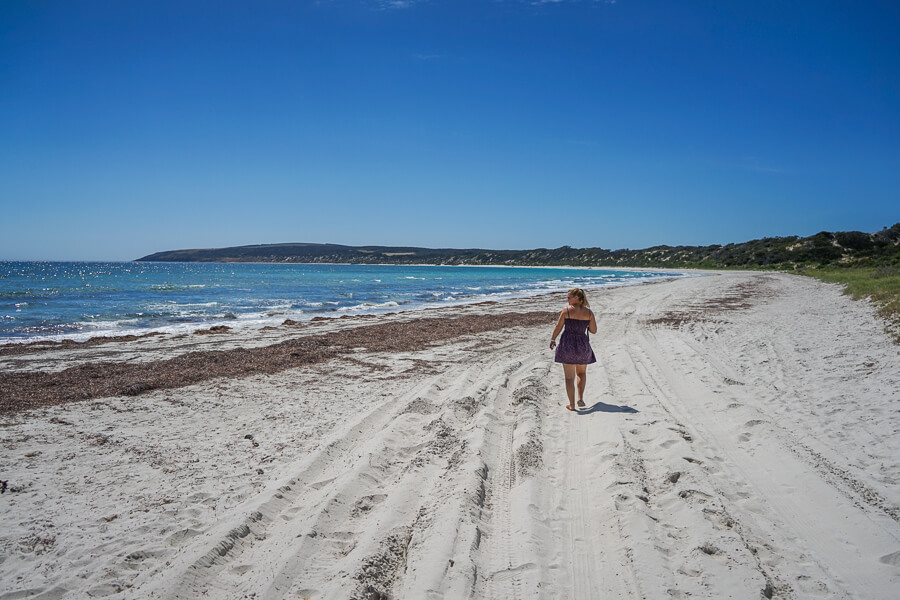 Red Banks Beach for Sunset
One of the more unknown spots on KI, Red Banks cliff offers spectacular sunset views over the ocean. With no sealed road to get to this spot, it is untouched by most tourists and remains another isolated and peaceful spot to watch the sunset. The orange cliffs in this area come to life as the golden light of the South Australian sunsets on Kangaroo Island.
Read more about Kangaroo Islands' best sunset spot on our full guide over here.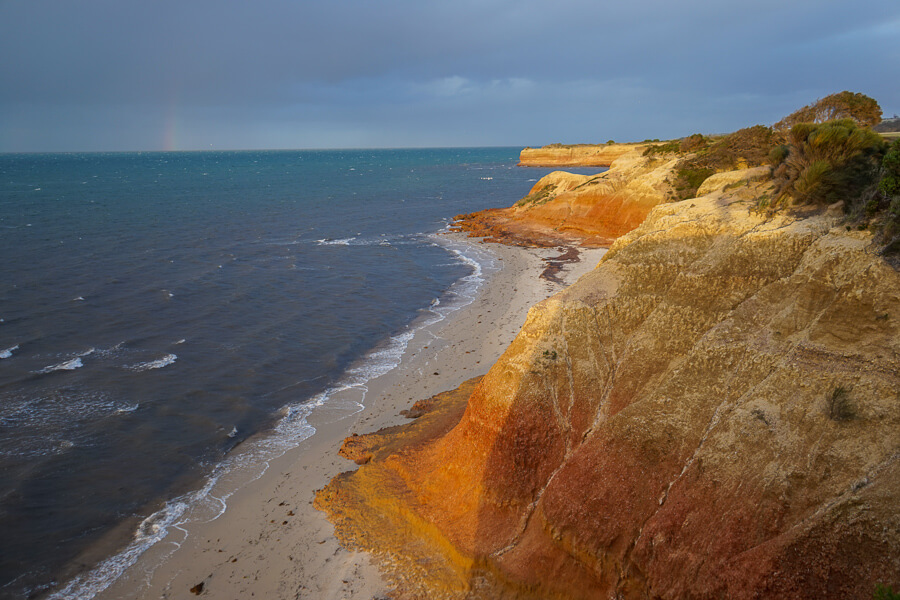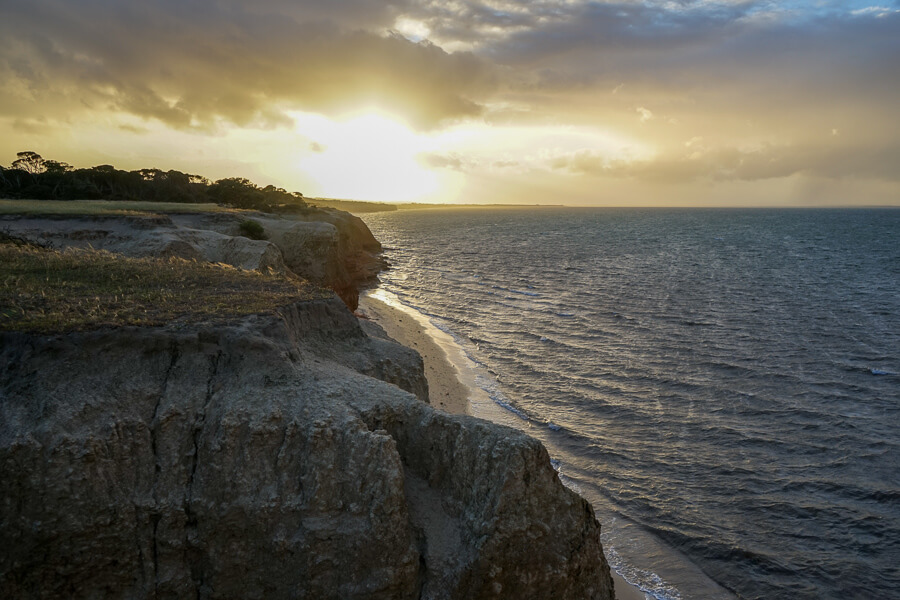 KI Tru Thai Pop-Up Restaurant
If your final night on the island happens to be a Thursday, make sure you head to KI Tru Thai for your final meal. Settle in under the large open shed for a night of Thai food, drinks, and live music, all at a very reasonable price.
Watch more of our Kangaroo Island road trip over on our channel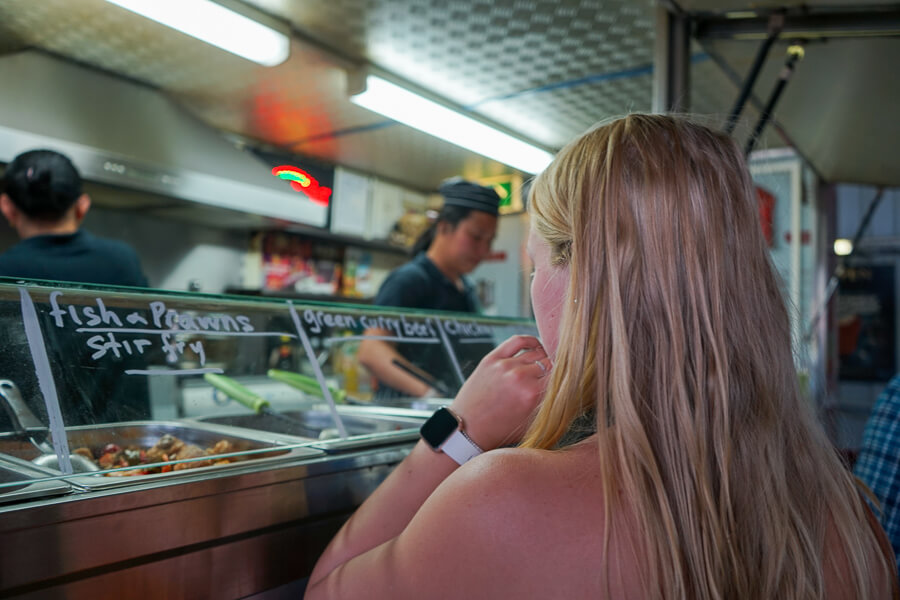 This unique restaurant is situated in a large, converted shed, with two internal sections and one sheltered area with an open wall. A food van and a bar are found in the open area, serving the most delicious Thai food in SA and cold, freshly brewed beers, as well as many other forms and food and drink.
American River Camping
American River is one of the more popular areas on the island, even during offseason. It will cost $17 to camp up next to the river with toilets and shower facilities.
Read more about this campsite as well as other campsites around Kangaroo Island Camping here.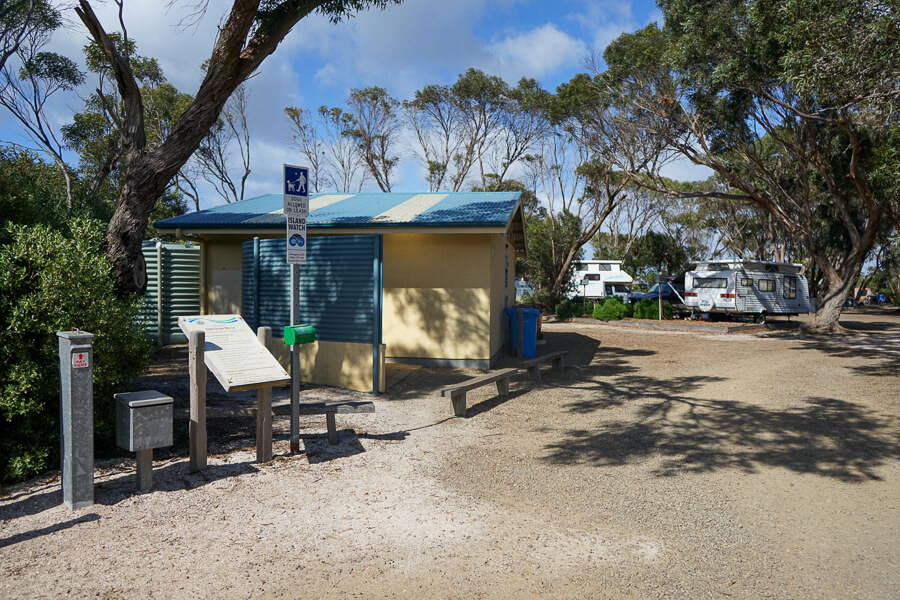 Day 5 – Explore the Islands largest town
The final day on the island, hopefully, you have booked a late ferry back to the mainland, allowing you some time to explore the largest town on the island.
Kingscote
Kingscote is the largest town on Kangaroos Island and is also home to the commercial and business hub. The first European settlers that came to South Australia migrated to Kingscote, the first visitors to the island since rising sea levels split the island from mainland Australia, almost 10,000 years before.
Explore the small town and enjoy some more sea views along the esplanade.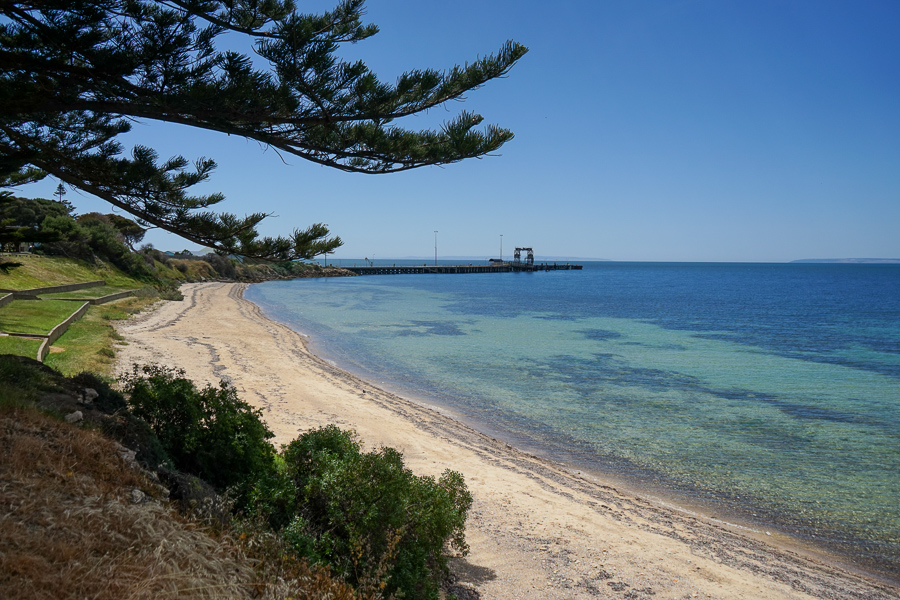 Kingscote Tidal Pool
If it's a warm day, the Kingscote Tidal Pool is a great place to cool off and go for a swim. There are toilets, changing room facilities and an outdoor cold shower, not to mention the beautiful sea views you can enjoy from the grassy banks. If you are not wanting to go for a dip, there is a sheltered picnic area for you to relax and enjoy the sunshine.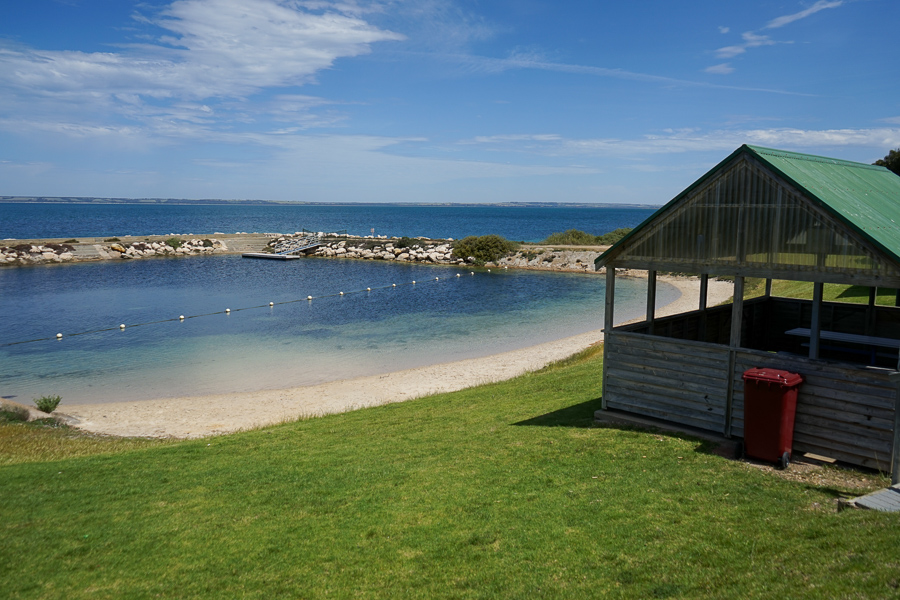 Chocol'Art & Coffee
During our travels we have tried many hot chocolates, some of which we have thought were amazing but the "bucket" of hot chocolate at Chocol'Art and Coffee is by far the best hot chocolate we have ever tasted. This portion is good for sharing between two and you can pair it with one of their delicious cakes or something from the lunch menu.
Last chance to fuel up before its time for your ferry off of the island. What an adventure!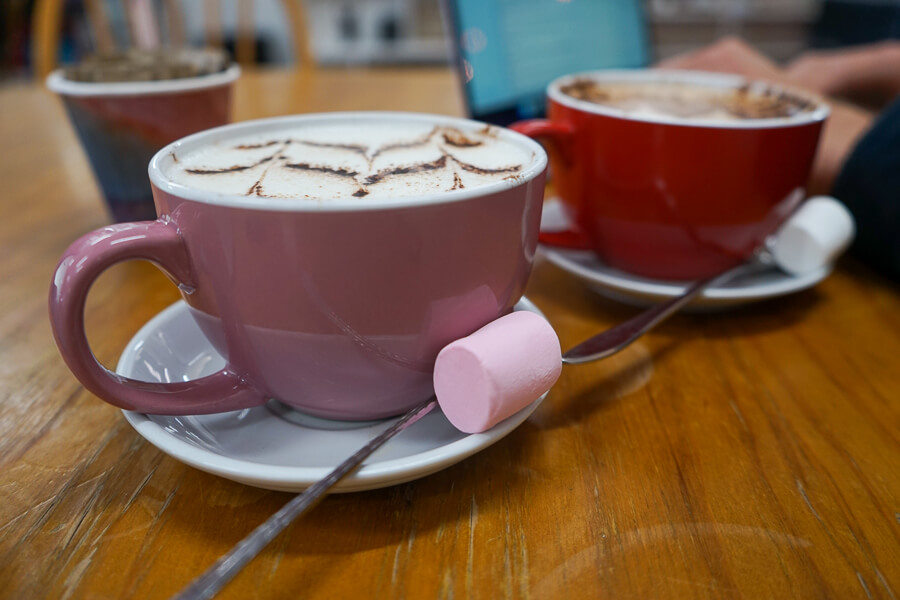 Before You Leave for Kangaroo Island
Before you set off on your adventure of a lifetime to Kangaroo Island, there are several things you will need to get organised to ensure a smooth and enjoyable trip. These include sorting out travel insurance, transport to and around the island, packing for your trip and finding the best place to stay. All of these will be discussed below in more detail.
Applying for an Australian Visa
If you have yet to leave for Australia then this is a section of interest for you. There are a LOT of different visa options for people arriving into Australia, from tourist visas to permanent residence visas. The most common visas, however, are the 3-month tourist visa and the Working Holiday Visa.
If you are only visiting Australia for a short period of time then a tourist visa is your best option. These are easily obtained and relatively cheap, costing roughly $140AUD, and allow you to stay in the country for up to 12months. These can be applied for on the government website here.
If you wish to work and travel in Australia, a working holiday visa is your best option. These cost around $480AUD and allow you to stay in Australia for up to 12months, whilst working and earning money to travel. This visa also gives you the opportunity to extend your stay in Australia by up to 24months by working in certain job sectors.
For all of the information you need to know about the Australian Working Holiday Visa, read our full guide over here.
What to Pack for Kangaroo Island
Being an island, Kangaroo Island will be at risk of experiencing some mixed weather. Depending on the season your visiting will depend on what you pack. At the least, we would always recommend, a warm layer, a waterproof and, of course, suncream!
During the summer months, Kangaroo Island can reach temperatures in the 30's, meaning it should be warm enough to get in the water for a swim. This also means that you will need plenty of lightweight clothing for getting around and exploring in the heat of the midday sun.
In the winter months, you would need to be very brave to get in the water as the temperatures average at half that of summer, peaking at around 14 degrees Celcius. Warm layers and a waterproof is a must for these months!
If you need more inspiration on what to pack for your trip, check out our full packing guides for all-weather conditions over here.
When it comes to toiletries, we recommend that you pack as much sunscreen as you can. The sun in Australia is strong, and even the darkest skin tones can get easily burnt. No matter what the season is or how warm you may feel, you should always wear sunscreen in Australia.
Given the beautiful sights and scenery that you are no doubt going to see around Kangaroo Island, we highly recommend packing a good camera for your trip. If you want to read more about the cameras we use and why we love them, check out the link below.
You can read what else we keep in our camera bag over here.
What is the Best Travel Insurance for Kangaroo Island
Regardless of what type of trip you are heading on, one thing that is essential for everybody is good travel insurance. Accidents can happen anywhere and at anytime and unexpected hospital bills will ruin a holiday. Remove the stress from your next adventure and get covered for the worst.
World Nomads Travel Insurance provides budget reliable travel insurance that will keep you covered for any level of adventure.
You can get your quote before you leave on your trip right here.
How to get to Kangaroo Island
Unfortunately, getting to Kangaroo Island is the reason that it is not as popular as many other areas in Australia. There are only two options for getting to the island (and only one if you wish to bring your own vehicle). With a larger vehicle and passenger ferry and a smaller passenger-only ferry operating to the island, the prices of transport are very monopolised, resulting in the most expensive ferry (per metre of travel) in the world.
Sealink Ferry
Sea Link offers passenger and vehicle crossings from the tip of the Fleurieu Peninsula on mainland Australia to Penneshaw on the island. This is an expensive option, however, by bringing your own vehicle it means when you arrive onto the island you can get straight into exploring.
This ferry leaves 5 times a day and takes 45 minutes to get across.
Browse the best option for getting to KI on this ferry right here.
Did you know – The Kangaroo Island ferry is the most expensive ferry in the world per distance!
Kangaroo Island Direct Ferry
This ferry leaves for KI 4 times a week, so it is much less regular than the SeaLink option. It is also only a passenger ferry, meaning you will not be able to bring your own transport with you. This ferry is a much cheaper option if you are wanting to go across as a passenger only, however, once you are on the island you will need to pay a lot more money for transport.
You can browse the ferry tickets and transport options available from KIC right here.
Airplane
Flying to Kangaroo Island is another option, however, this can be an expensive option and you would be restricted on your luggage. Flights from Adelaide tend to go for roughly $150 each way. You will also need to organise a method of transport for getting around the island when you arrive.
Browse your options for flying to Kangaroo Island right here.
How to Get Around Kangaroo Island
When it comes to getting around the island you have a few different options available. If you did not bring your own transport, you can rent a car or campervan and tur the island yourself at your own pace. This is the best option if you are not short on time, as it means you can dictate the pace of your adventure.
Private Tours
As for getting around the island, a 4wd is advisable, however not necessary. Many of the beautiful beaches are off the beaten track and can be up to 20km of gravel roads. The same goes for a lot of campsites in the more isolated areas, so beware if you are using a hired campervan or bringing your own.
There are car hire services available when you arrive at Penneshaw or you can book this as a package with your ferry. We would recommend hiring a campervan during your trip on Kangaroo Island due to the flexibility it gives you. You can park up wherever you are and cook your next meal, not wasting any time travelling back and forward.
Organised Tours
The last option for getting around Kangaroo Island is to book yourself onto a Kangaroo Island tour and enjoy a more relaxed and controlled adventure around the island. This can either be with a private car driver or an organised group tour.
The organised group tours will take you to the most popular sights on the island and will show you all of the best things you can see in a short period of time. The advantage of these kinds of tours is the efficiency of getting around and the information provided about the island. Your tour guide will be able to tell you a lot of interesting things about the sights that you are visiting that you would not learn on your own.
The downside of tours is the lack of flexibility in your schedule. You will be herded from one location to the next, on as quick a schedule as possible to ensure that you see the maximum number of sights as quickly as you can.
Private tours are available for booking online or in visitor centres around the island. These tours will give you the same benefits as a group tour with less of the stringent timeline as if you want to spend more time somewhere you have that option. There are lots of different tours available, however, we have listed a few below.
Where to stay on Kangaroo Island
If camping is not your thing, there are many other accommodation options on the island as discussed below.
Luxury – Kangaroo Island Wilderness Retreat lies right on the entrance to Flinders Chase National Park. This environmentally friendly accommodation offers free wifi in an area that has limited mobile service in a beautiful natural setting.
You can book your stay at Kangaroo Island Wilderness Retreat here.
Mid-Range – Mercure Kangaroo Island is situated in the American River region on the island and offers free wifi, a pool and some amazing views over the calm sea.
You can book your stay at Mercure Kangaroo Island here.
Budget .- Flinders Chase Farm is located at the west end of the island and offers great accommodation nearby to the island's most popular attractions.
You can book your stay at Flinders Chase Farm here.
If the suggested campsites in this itinerary don't suit your needs, check out our guide to Kangaroo Island Camping for other campgrounds and caravan parks.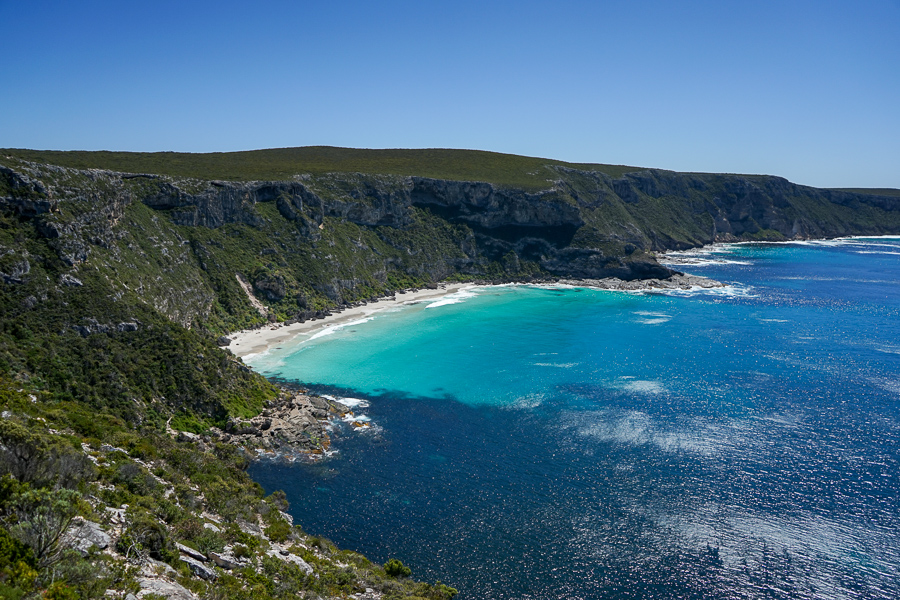 So there you have it, the perfect Kangaroo Island 5 Day Itinerary. If you are visiting this breathtaking island and have any other questions on what to expect, leave us a comment down below. We love to chat about this stuff! If you have already been, let us know how it was! What wildlife did you see on your trip? What was your favourite thing about Kangaroo Island? Let us know in the comments below!
Also, remember to share this with your friends and family that you are going to tour with. Sharing is caring and we want to inspire as many people as we can to visit this unbelievable part of the world.
If you are planning an Australia trip soon then check out our other Australia content right here. Come and find us on social media to see where we are currently exploring. Tag us in your photos from Kangaroo Island and we will share them with the rest of our community of explorers and backpackers.
Now Read:
This article may contain affiliate links that provide us with a small income. For more information read our Affiliate page.
---
Save this image to your Australia Pinterest board for later!