Second Valley is one of the most beautiful spots in South Australia. It's no surprise that this beach has been in the running for one of the top beaches in Australia as the breathtaking views and crystal clear waters will have you not wanting to leave.
During our most recent South Australia road trip, we included Second Valley on our itinerary of things to do in South Australia as the photos we had seen were just breathtaking. Turns out, this spot is even more magical in person so you don't want to miss it.
Save this image to your Australia Pinterest board for later!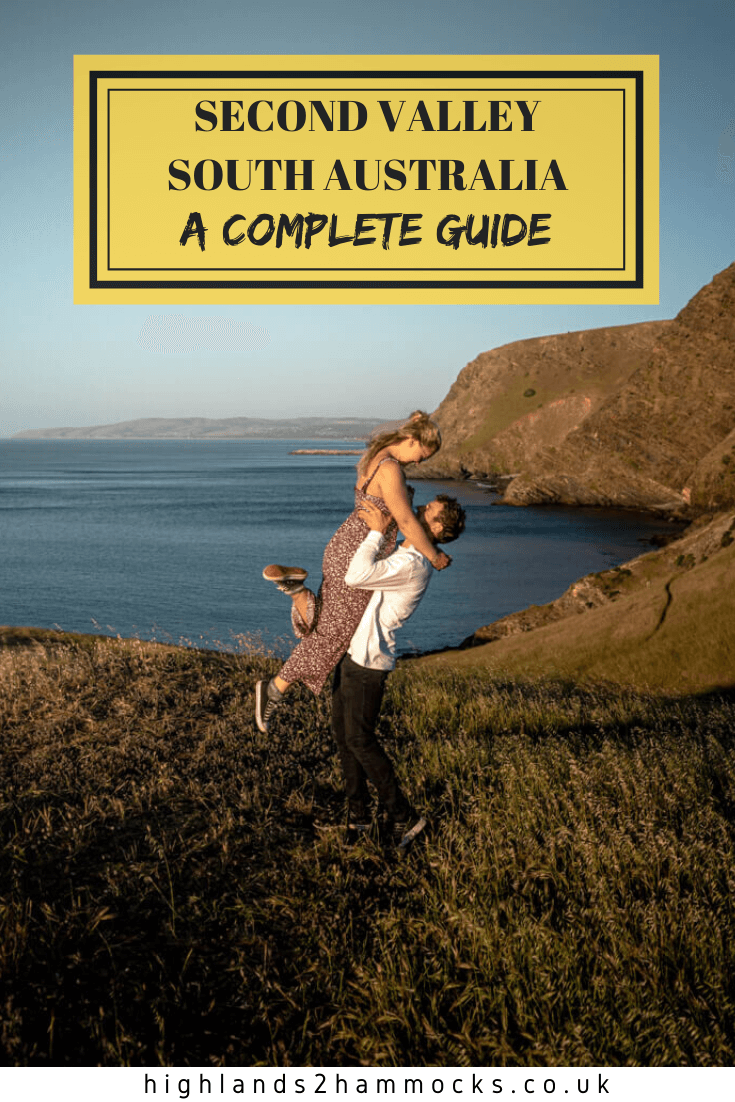 Second Valley, South Australia – What, Where and Why..
What is Second Valley
If you are planning a trip to Australia, then South Australia and Second Valley should be on your itinerary. Second Valley is a small beach area with a jetty, located on the Fleurieu Peninsula, great for snorkelling, cliff jumping and stunning sunset views.
There are some caravan parks and holiday homes in the area, however, it is a very remote area in South Australia where you can switch off and enjoy the peaceful environment.
Where is Second Valley, South Australia
Second Valley is located on the south-west of the Fleurieu Peninsula in South Australia. The location is very close to the tip of the peninsula, beside Cape Jervis where the ferry leaves for Kangaroo Island. We spent time at Second Valley the night before our ferry left for Kangaroo Island, meaning that we could be there to see the stunning sunset over the cliffs.
As you drive down the winding road towards Second Valley, there is a stunning view of the surrounding hillside. Make sure you stop off and enjoy this view before heading down the cliff to the coast.
The exact coordinates of the beach are below and the directions to here can easily be found on Google Maps.
35°30'42.1″S 138°13'03.3″E
How to Get to Second Valley
Heading south down the B23, you will see signposts for the Second Valley, just after Wirrina Cove. Take a right on to this road and follow it along until you reach the coast.
Follow the road down towards Second Valley Jetty, you will arrive at a car park with some compost toilets. When we arrived here, the car park was pretty quiet and we had no trouble finding a space. There were a few other cars here and people were beginning to leave after a day on the beach.
The Second Valley beach is a beautiful spot during the day to sit back, relax and enjoy the glass-like waters. Conditions are usually calm at this beach, sheltered from the and it is dominated by rock pools and reef. There is a Jetty Store Cafe at the nearby caravan park where you can purchase a selection of beers or even an iced cold beer.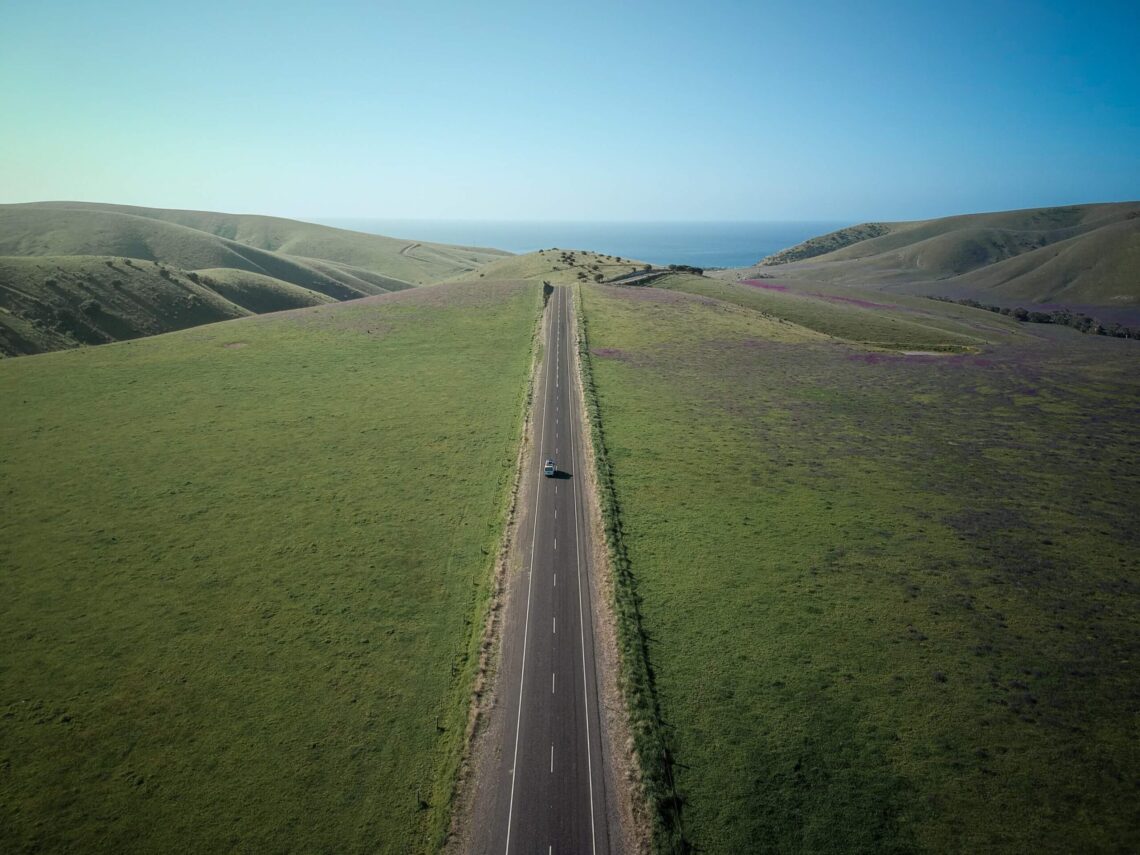 Swimming at Second Valley South Australia
If you are looking to get your adrenaline pumping whilst you are at Second Valley, take a walk round to the left of the beach, where you will come across the Second Valley Jetty. If the conditions in the water are suitable, this area is great for jumping in and out of the water to cool off. If you are looking for something a little more, head on further round to the left.
After climbing across some rocks, you will get to a swimming pool area surrounded by cliffs. During the summer months in Second Valley, cliff jumping is an incredibly popular activity. As well as the pier and jetty itself, there are other areas to jump from that go from 20ft up to 50ft.
In Second Valley, snorkelling is also a popular past time. If you have a snorkel or scuba diving gear, this is a great spot to see some amazing sea life. Look out for the leafy seadragons that live around here.
Best Photo Spot for Second Valley
Second Valley is one of the most Instagrammable photo locations in the whole of South Australia. It is a very popular place for many to come and snap photos of the sun setting over the cliffs, which is exactly what we came here to do.
Top tip before we get into it – arrive early. We are always rushing because we think we have plenty of time and then when we realise we don't have as much time as we thought it can turn into a panic. Don't be like us.
Anyway, when you park up in the car park by the beach, walk down to the beach and take a right. Keep walking until you see a walkway leading up onto the grassy hill. Keep following the path up until you reach your desired photo spot and you've got the perfect sunset over the cliffs.
Remember the sunsets behind the cliff so make sure you get your timing right and don't aim to get there for sunset or you will miss it.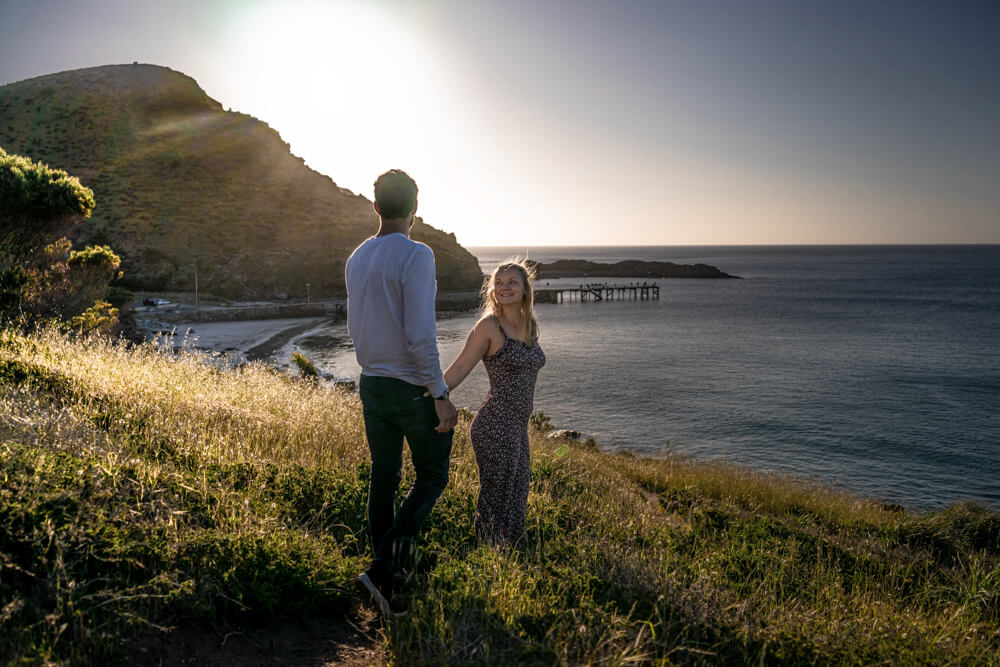 Also read – Red Banks Viewpoint – Kangaroo Island's Secret Sunset Spot
Things to Do Near Second Valley
Visit Kangaroo Island
Kangaroo Island is across the water from Second Valley and is another must-visit in South Australia. This is the place to visit if you want to tick off seeing Australian animals in the wild off your bucket list. We saw numerous koalas and emus in the wild and there is also the chance to see a platypus. Kangaroo Island was definitely a highlight of our South Australia road trip.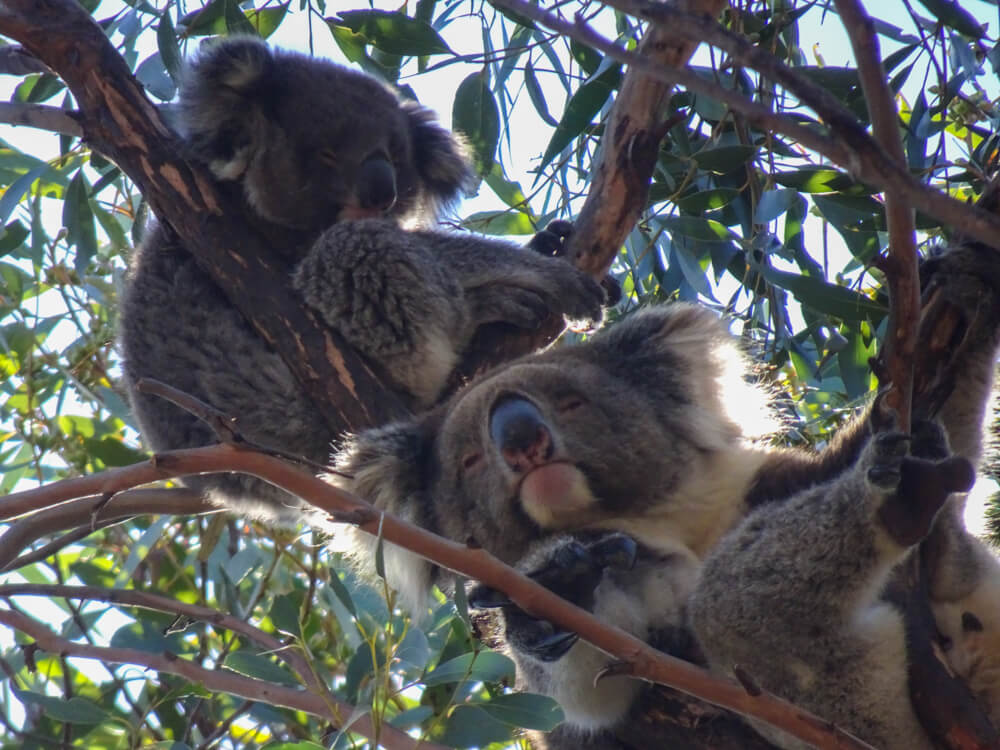 Rapid Bay
There are many beautiful bays near Second Valley, in fact, the whole of the Fleurieu Peninsula is blessed with stunning beaches. Rapid Bay is located not far from Second Valley. If you are into snorkelling or kayaking then this is a great place to do it.
Down the Rabbit Hole Winery
On the northern side of the Fleurieu Peninsula, in McLaren Vale, sits the small and very cute winery known as Down the Rabbit Hole. This winery sits in the back garden of a local couple, who converted their house into a bar and restaurant. They even have a converted double-decker bus (from Glasgow!) in the garden that is used as a wine tasting room.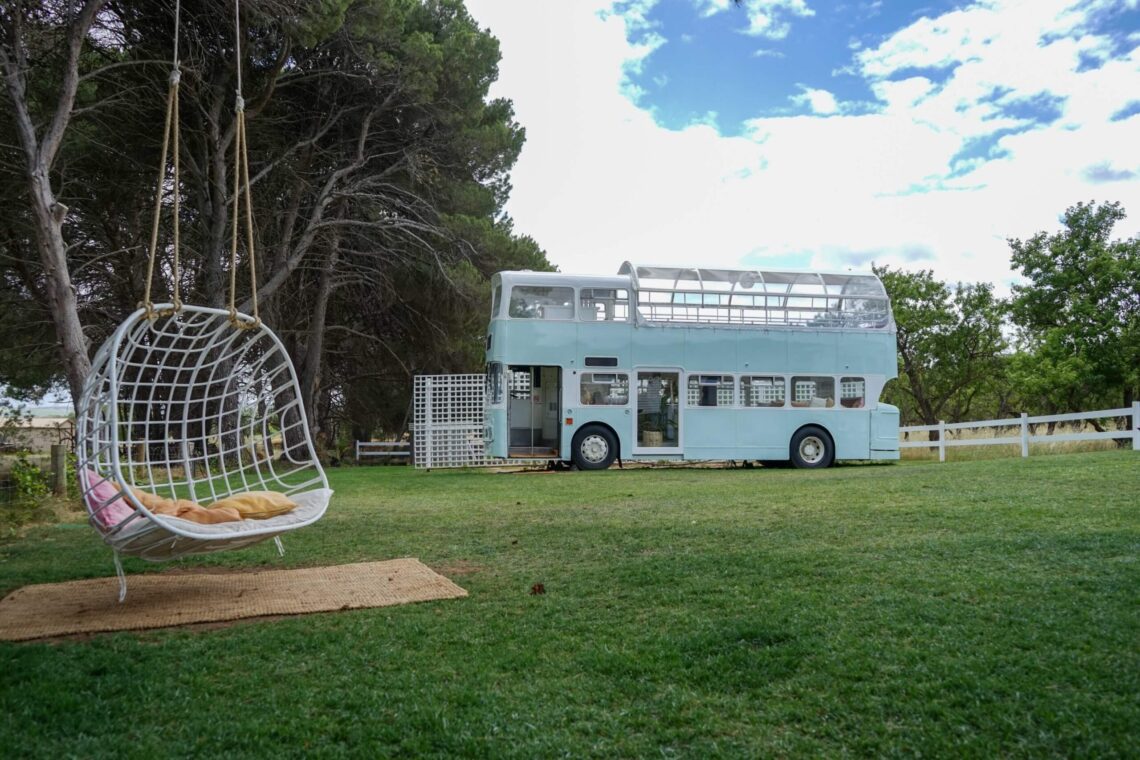 Before You Go to Second Valley South Australia
Before you head off on your trip to Second Valley, there are a few things to organise to make sure your trip runs as smooth as possible. These include how to get to Second Valley, what to pack for your trip and where to stay during your trip to Second Valley.
Applying for an Australian Visa
If you have yet to leave for Australia then this is a section of interest for you. There are a LOT of different visa options for people arriving into Australia, from tourist visas to permanent residence visas. The most common visas, however, are the 3-month tourist visa and the Working Holiday Visa.
If you are only visiting Australia for a short period of time then a tourist visa is your best option. These are easily obtained and relatively cheap, costing roughly $140AUD, and allow you to stay in the country for up to 12months. These can be applied for on the government website here.
If you wish to work and travel in Australia, a working holiday visa is your best option. These cost around $480AUD and allow you to stay in Australia for up to 12months, whilst working and earning money to travel. This visa also gives you the opportunity to extend your stay in Australia by up to 24months by working in certain job sectors.
For all of the information you need to know about the Australian Working Holiday Visa, read our full guide over here. 
What to Pack for Second Valley
Depending on which season you visit the Second Valley, what you will need to pack will vary. During the summer months of December to February, temperatures around this part of South Australia can reach temperatures in the mid-20s.
During the other months, temperatures and weather around this region are rather consistent, fluctuating between the teens. We highly recommend that you pack a rain jacket and some warm layers, however, also pack some light and summery clothing for the days blessed with sunshine.
If you need more inspiration on what to pack for your trip, check out our full packing guides for all-weather conditions over here.
When it comes to toiletries, we recommend that you pack as much sunscreen as you can. The sun in Australia is strong, and even the darkest skin tones can get easily burnt. No matter what the season is or how warm you may feel, you should always wear sunscreen in Australia.
Given the beautiful sights and scenery that you are no doubt going to see around the Fleurieu Peninsula, we highly recommend packing a good camera for your trip. If you want to read more about the cameras we use and why we love them, check out the link below.
You can read what else we keep in our camera bag over here.
What is the Best Travel Insurance for the Fleurieu Peninsula
Regardless of what type of trip you are heading on, one thing that is essential for everybody is good travel insurance. Accidents can happen anywhere and at anytime and unexpected hospital bills will ruin a holiday. Remove the stress from your next adventure and get covered for the worst.
World Nomads Travel Insurance provides budget reliable travel insurance that will keep you covered for any level of adventure.
You can get your quote before you leave on your trip right here.
Transport Options to Second Valley
Right down at the south of the Fleurieu Peninsula lies Second Valley, 90km from Adelaide city centre. If you have your own vehicle then this makes for a very straight forward trip to the Fleurieu Peninsula and you can read on below to find out the best places to stay in the region.
If you don't have your own vehicle, you can hire one locally or from the airport. We highly recommend the former as it means you can explore the area at your own pace and follow these fantastic itineraries as you do so, however, if hiring a car is always an option.
View the best prices for car rental right here.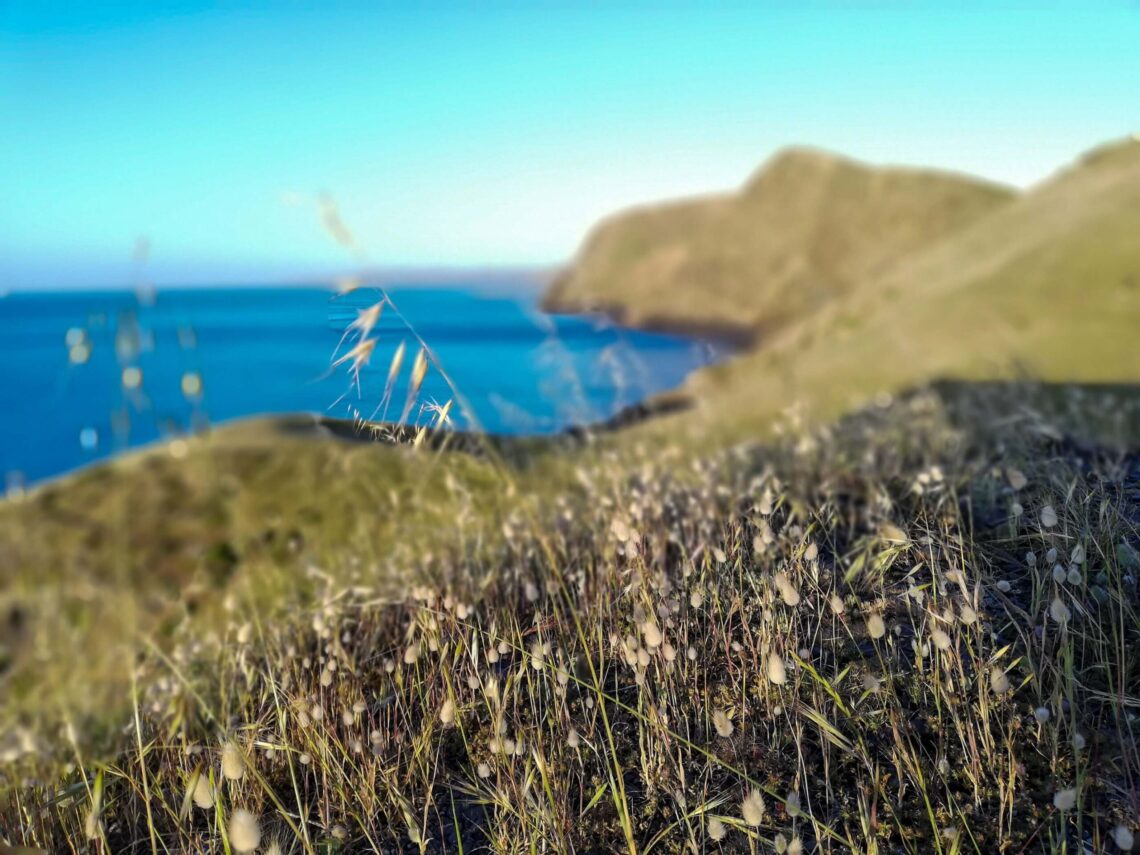 Where to Stay in Second Valley
There are some beautiful places to stay in the Fleurieu Peninsula that will suit any budget. In our opinion, we would recommend camping. Travelling around this part of the world in a campervan is the number one way to see the country at it's best.
Luxury – Sandy Feet Retreat – 13 Scenic View Drive is a beautiful accommodation overlooking Second Valley within walking distance to the beach. This accommodation has 4 bedrooms and is complete with a kitchen area and washing machine.
Book your stay at Sandy Feet Retreat – 13 Scenic View Drive here. 
Mid-range – How about splashing out on a three-bedroom holiday house for your stay in Second Valley. This accommodation is air-conditioned and comes with a kitchen. Our Place – 12 Boathaven Drive is within walking distance to the beach, perfect for your seaside retreat.
Book your stay at Our Place – 12 Boathaven Drive here.
Budget – Due to most of the accommodation in Second Valley being holiday homes, which can run up a pricey bill, we would recommend that if you are travelling on a budget, you camp or rent one of the cabins at the campsite which we discuss further below.
Camping – If you can find a secluded spot late at night, then you will be able to camp up no problem. Make sure you leave no trace and leave before it gets light in the morning so that you don't find yourself in any bother.
We were getting the ferry to Kangaroo Island early the following morning so we carried onto the right after the ferry port and camped around there for the night. We arrived after dark and left at 5 am for our ferry, perfect. This was only about a 15-minute drive from Second Valley.
Caravan Park – On the road down towards Second Valley Jetty, you will pass Second Valley Caravan Park. This park has the option for renting one of their cabins or staying in your own caravan or campervan.
There is another caravan park about a 20-minute drive from Second Valley called Rapid Bay campground. This is a very basic campground, pitch upon an area of grass and an attendant will come round and charge $6 per adult for your stay. There are toilets here, however, there are no showers and no electricity available.
Also read – Kangaroo Island Self-Drive Itinerary – The Perfect Kangaroo Island 5 Day Itinerary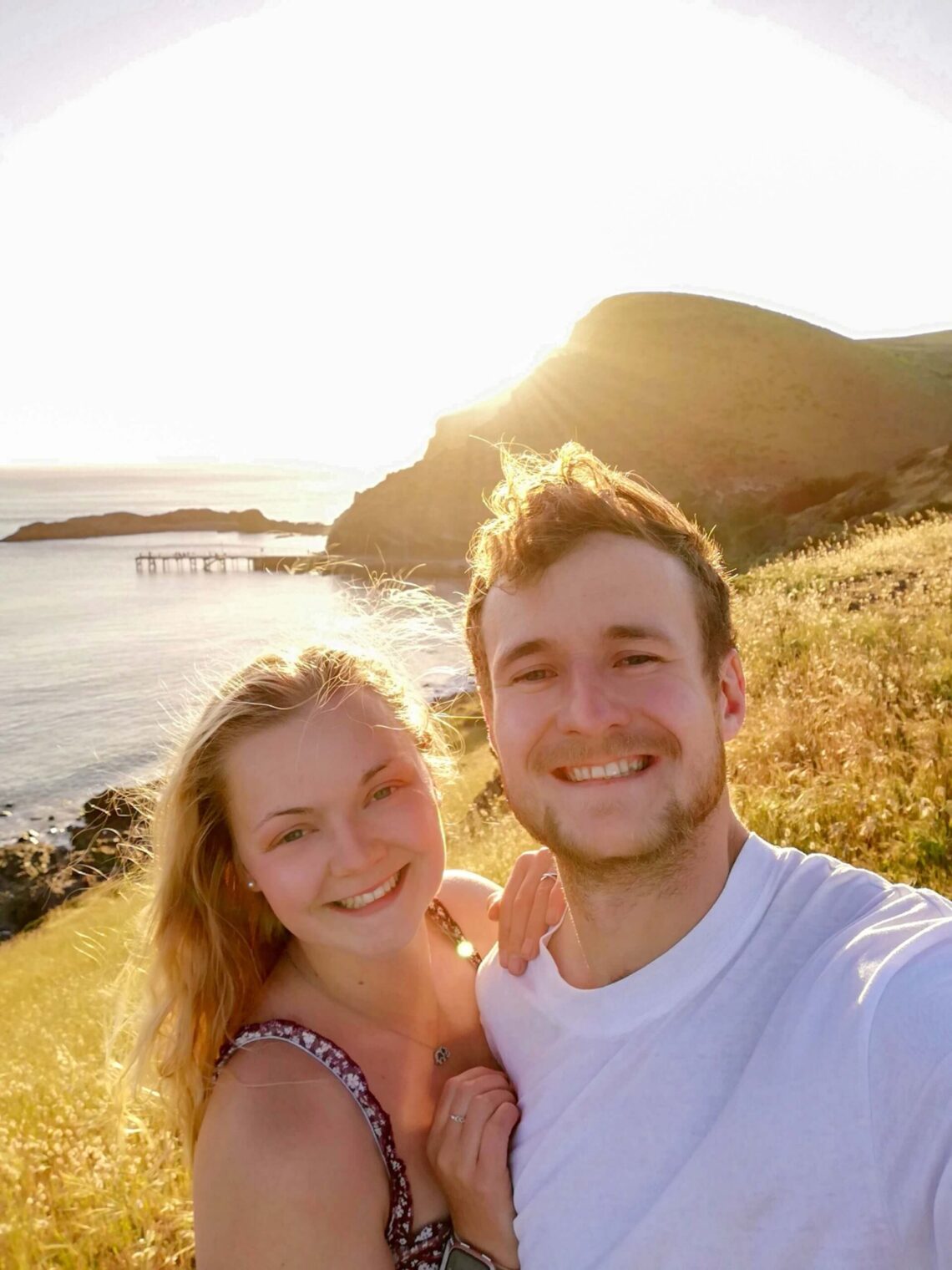 So there you have it, your guide to Second Valley on the Fleurieu Peninsula. If you are visiting this breathtaking place and have any other questions on what to expect, leave us a comment down below. We love to chat about this stuff! If you have already been, let us know how it was! What was your favourite part of the Fleurieu Peninsula? What beaches did you visit? Let us know in the comments below!
Also, remember to share this with your friends and family that you are going to tour with. Sharing is caring and we want to inspire as many people as we can to visit this unbelievable part of the world.
If you are planning an Australia trip soon then check out our other Australia content right here. Come and find us on social media to see where we are currently exploring. Tag us in your photos from the Fleurieu Peninsula and we will share them with the rest of our community of explorers and backpackers.
Now Read:
This article may contain affiliate links that provide us with a small income. For more information read our Affiliate page.
---
Save this image to your Australia Pinterest board for later!