This post has been updated in line with the new AHPRA guidelines in 2020.  It does not contain information on COVID requirements.
At this point, we have been full-time travelers for 9 months and I'll admit, I'm so ready to nurse again and top up the travel fund! Don't get me wrong, I've loved every second of our traveling but the time has come for me to intertwine the two, starting in Melbourne, Australia.
I hope that if you are applying to work as a nurse in Australia with AHPRA that you find this blog useful and you will soon be joining me down under, nursing in Australia paradise. To help you along with your journey, here is your complete guide to your AHPRA registration for overseas nurses.
No time to read now? No problem, save a pin to your Pinterest board for later!
Disclaimer – I completed the AHPRA process in 2018 before it was updated. I have updated this post with the new guidelines from my own research. 
This guide also includes what steps to take to start working after you arrive in Australia and how to get your first nursing shifts.
*Please note that this is my experience with AHPRA. This information was up to date at the time I applied, however, please do your own research as well to make sure the requirements haven't changed.*
AHPRA Registration for Overseas Nurses
First Step? Get Your Australian Visa Sorted
There is no specific nursing visa Australia offers, so any other working visa will do. Since we were backpacking the world, the working holiday visa seemed perfect for us. This visa allows you to work and travel in Australia, with more flexibility than other permanent visas. If you are planning a permanent move you should also look into the ANMAC (Australian Nursing and Midwifery Accreditation Council) requirements, which you will also need to complete alongside AHPRA.
If you are unsure about what visa to get, read more about all of the visas available to you over at e-Visa.co.uk and speak to a professional agent if you need more advice.
What is AHPRA?
For the last 6 months, between travelling, I have been tearing my hair out over applying for AHPRA, which stands for Australian Health Practitioner Regulation Agency. AHPRA control the Australian nursing registration for international nurses and determine overseas nurses suitability for registration. In order to start nursing in Australia from UK,  we need to ensure we are registered to work there, the same as we are registered with the NMC (Nursing and Midwifery Council) in the UK.
This was a much longer and more difficult process than I imagined, however, I finally got the guts to say goodbye (or good-riddance..) and post it off to the Australian offices in mid-July, with plans to be in Australia by the start of December.
Whilst travelling Europe in August, I was contacted for more information. This was not the easiest task for me to complete as it was regarding my university transcripts and the university had just closed for summer. You are given 90 days from when your application is received to hand over any further requested information. Thankfully, I successfully managed to gather the information AHPRA required and have it sent to them via email. AHPRA will only accept this method of sending if it is sent by a manager.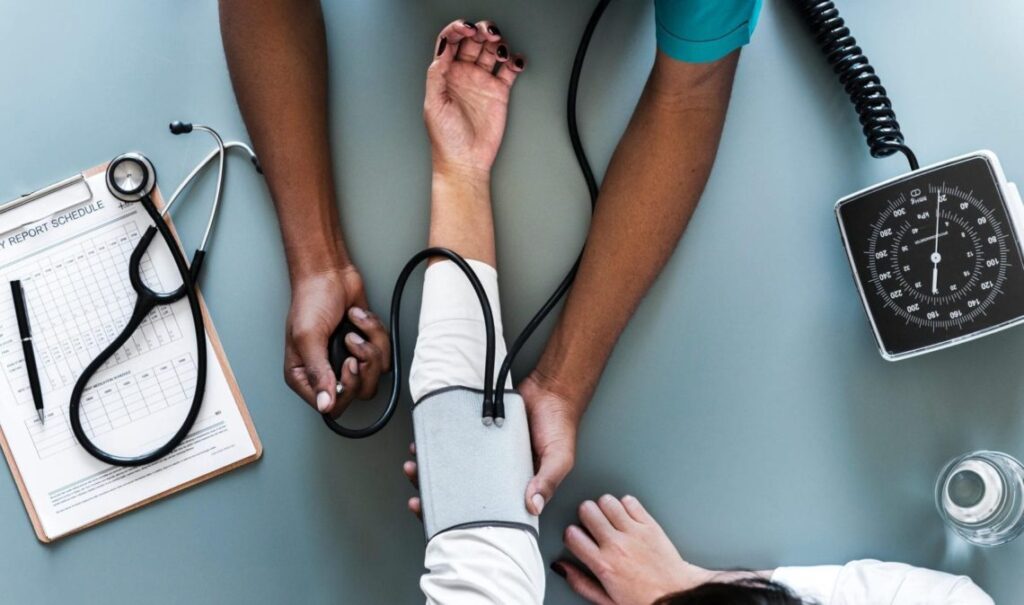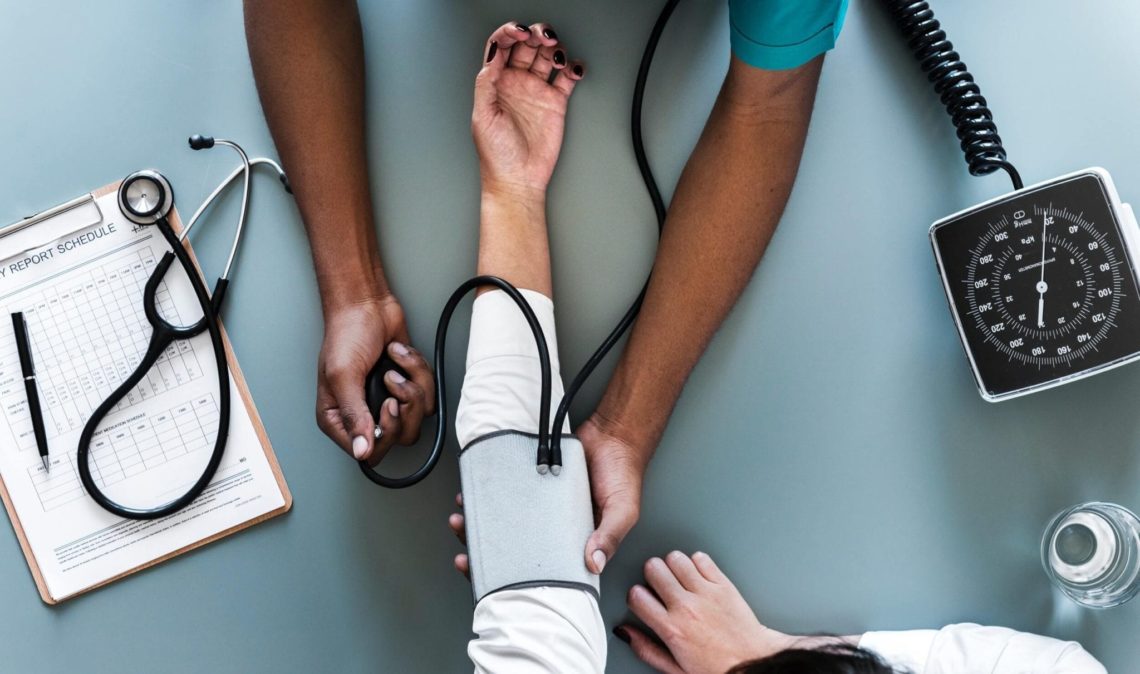 Why Choose Nursing in Australia?
These days it seems like everyone wants to explore the land down under and quite rightly so, it's paradise! If you have a nursing degree, there are great options for you to earn more money. Travel nursing in Australia is becoming more and more popular with work hours that suit your lifestyle.  There are also lots of options for gaining sponsorship for nursing in Australia, meaning you could stay for longer than the 2 years working holiday visa permits.
If this is something you have been thinking about and you need to find out how to apply for nursing registration in Australia, read on to find out exactly how you can complete your AHPRA registration for overseas nurses.
Also Read – Reasons to Travel and Nurse in Australia
How Long Does it Take to Get Registered with AHPRA?
The process of applying for AHPRA and waiting for confirmation on your registration can be a lengthy one, so I would advise you to start early. I started to gather the information I required for AHPRA in January 2018, after doing my research into it. I was ready to send this away to AHPRA in July and my registration was confirmed on 23rd December 2018. It's hard to put a time on it as everyone will be different, however from my experience I would aim to send the application away 5-6 months before you plan to arrive in the country.
For some it may take longer and others it may be quicker. My advice to you would be to make every effort to ensure that what you send to AHPRA has got everything that they need the first time. It is common for AHPRA to get back to you requiring further information and this can make the process very time-consuming.
The AHPRA registration fee will vary from person to person, as it is not as simple as paying one merchant. Depending on where you get your medicals done, what your university fees are and who you pay to sign your documents, it can either be very cheap or very expensive. In total, my AHPRA registration fee came to be roughly £800, including my WH visa, medical costs and delivery.
You can find out more information about the AHPRA registration process on their website.
Where to Begin With Your AHPRA Registration
To start, I liked the Australian Nursing Agency page on Facebook and from there, contacted their office. Here I spoke to an Australian nurse, who is based in the UK office to help with the registration process. Another agency that would be worth contacting is HCA, as they also have a base in the UK. If you live near London you can make an appointment to chat about your application face to face. They will discuss whether or not you're eligible to apply, and get you started with all the information you will require.
There are many nursing agencies in Australia, so if you have found one that you prefer it would do no harm to contact them. You can then ask if there is anyone that can assist you.
How do I Register with AHPRA?
The AHPRA update involves beginning with a self checking process, this allows you to check if you are eligible to apply for AHPRA. In this process you will be asked for the following information:
Personal details
Your degree name
Where you studied your degree.
Following on from this you will be placed into a stream, either A, B or C. Depending on what stream you go into will depend on your next step to get to the registration form. If you are unable to find your degree on the system then you can input it manually, this may automatically place you in stream B.
Once you have been allocated a stream, the system will ask you to create a log in. If you are allocated in stream A, then you will be asked to do orientation part one. Before you can commence this you will need to pay the $640.
The orientation part of the AHPRA process is new in my opinion is a great resource to give a new nurse confidence of working in Australia. The idea of it is to provide you with an online training programme, as an induction to the Australian healthcare system. You will have 90 days to complete the training which is around an hour's worth of videos. After you have completed this you should be able to access the registration form.
The process of applying for AHPRA can be a long one, with a lot of documents, checklists and applications to tick off. Below is a list of all the documents you will need to complete:
AGSE-40 form (There are fewer questions in this form compared to the old AGOS-40)
Identity form
Statement from Employer
Proof of English Language
University Transcripts
CV
Degree Certificate
Fit2Work
NMC Certificate of Good Standing
AGSE-40 form
This, in long is 'Application for General Registration for Internationally Qualified Nurses and Midwives.' You will be required to complete this form and send it to AHPRA along with the evidence requested after you have completed the orientation training. This application part of AHPRA will cost $475.
A frequently asked question is what the third ID check is for section D on this form. Your third piece of evidence is yourself. When you present in person your ID will be checked and that will cover you for that section.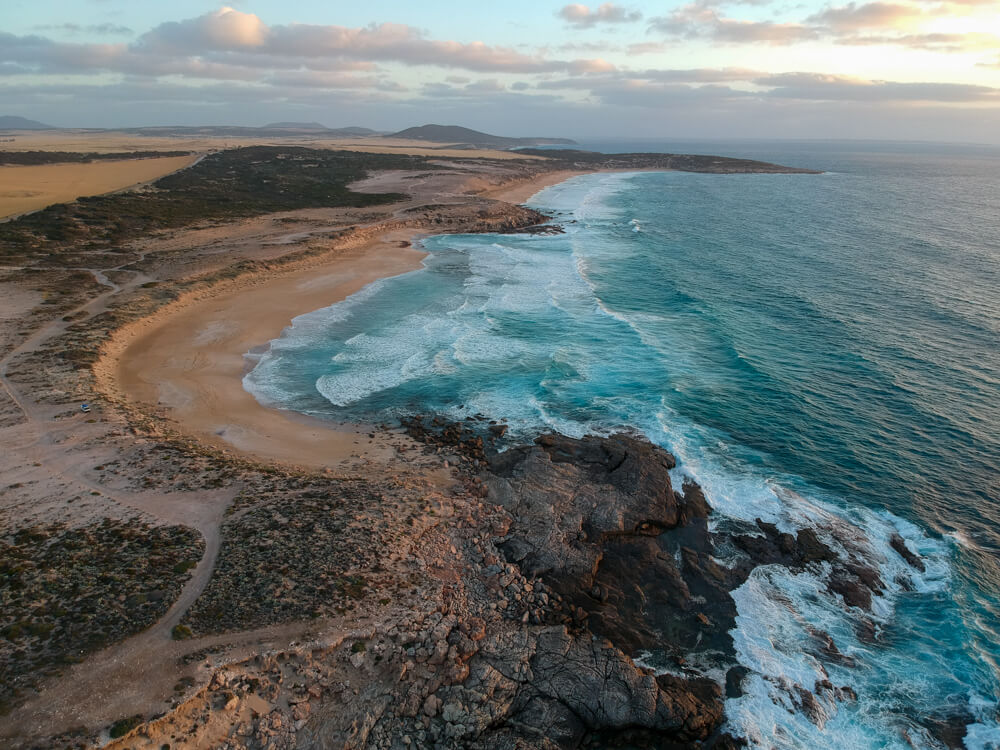 Documents Required
The next step is gathering your additional documentation to send with your application. This is a list of what I required, you may be the same.
Identity
Statement of Employment
Statement of employment from your nursing jobs for the past 5 years
Requires your full name, position, length of time you've worked there and how many hours you've worked there
Make sure that this also has a written signature on it and is on headed paper
References aren't required for AHPRA, your employer will contact them when the time comes for you to start working.
Use the template for statement of employment found on the AHPRA website.
Proof of English Language
A letter from your school stating that you were taught in English
You will need to have 5 consecutive years of education taught in English
Your university degree will count for 3 years, which is proven by your transcripts
After that you will need a letter from your college or sixth forum to state that you were taught in English for the years you attended
Unfortunately, a certificate does not suffice as two years' worth of evidence, it must be a letter
University Transcripts
University Transcripts from your nursing course
This should include the number of clinical hours you completed and if you completed a medication management component
These can be sent directly from the university to AHPRA and they will be kept until the remainder of your application arrives
If you wish to send them together with your application then you will need to have them certified. This cost me £10 to obtain the documents.
CV
AHPRA have requirements that must be included in your CV
Include all skills and write whether you are competent in the skill or whether you observed the skill
Include any gaps in employment
You can find the template for the Standard Format for Curriculum Vitae on the AHPRA website.
Make sure you sign and date the document and declare that it is true
Degree Certificate
Make sure you take a photocopy of this, as AHPRA will not send you anything back. I completed a further diploma after my nursing degree so I also sent a photocopy of this certificate.
Further Documentation
Leave the following documents until last as they will expire after 3 months of completing.
Fit2Work
This will cost £96
Once you have completed your FIT2WORK international criminal history check you will be given a reference number so that outside authorities (in this case AHPRA) can look at the report.
You can apply for your Fit2Work online.
NMC AHPRA Certificate of Good Standing
This will cost £34
It will be sent directly from the NMC to AHPRA once you have completed it
You can apply for your Certificate of Good Standing on the NMC website.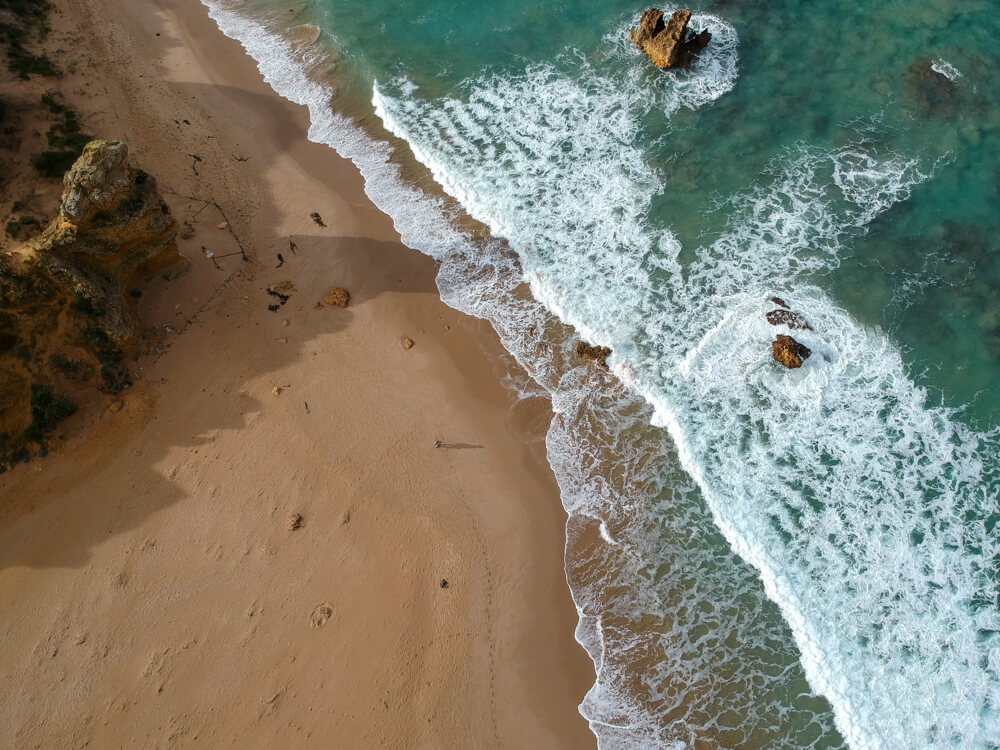 Certifying Documents
A requirement from AHPRA is that some of your documents are signed by an authorised person, if they are not an original. I paid £100 for all of my documents to be signed by a Notary of Public, however depending where you go will depend what you are charged. Since completing my application I have found out that your local court and maybe the bank can do this for free. You might want to check that out first. The following documents will need to be certified:
Passport
Drivers licence
Bank statement
Bank card
University Transcripts
CV
Proof of English letter from school
Degree certificate
In order to complete this, each page of the documentation needs to be
Signed
Initialed
Date of certification
Contact phone number
Profession/position number (if relevant)
Stamp or seal of the Authorised Officer (if relevant)
Each page should read; "I have sighted the original document and certify this to be a true copy of the original"
It may also be worth asking the authorised person to give you their card to send. This would mean if AHPRA required to contact them then they could.
You will need to have certified copies of all of the above documents and  AHPRA will not send anything back to you by post. This includes passport, degree certificates, transcripts and other forms of ID. You can read more about certifying documents on the AHPRA website.
AHPRA Application
I would recommend that you send your application tracked, so that you know when it has arrived in Australia. I sent mine tracked with Parcel Force to Melbourne as I was planning to move there, however my application ended up being dealt with in Perth. This isn't a problem, you can still present in person at the city you arrive in. The postage to Australia from Scotland cost me £47.50.
You have 90 days from when you send your application (this can be extended in certain circumstances) for this to be completed. I was given an extension due to AHPRA requiring further information from my university. If you are required to provide more information, you will most likely be given an extension too.
You can read about the AHPRA code of conduct, here and you can check out the nursing and midwifery board of Australia's Professional Codes and Guidelines, here. 
AHPRA Registration Renewal
Applications made between April 1st and May 31st will give you registration until 31st of May the following year. You will then be required to complete your AHPRA registration renewal. You will be sent emails leading up to the renewal period to remind you as if you are late renewing, you will incur a late fee. This can be done quite simply on their website, and will cost roughly £100.
If you require any further information, or want to check your AHPRA registration status, you can contact AHPRA here.
How Much Does AHPRA Registration Cost?
After all of the individual costs, including AHPRA application, Fit2Work, NMC Good Standing, Certification and delivery, the total cost of my AHPRA application was roughly £800. This could be cheaper if I certified my documents at a public court and spent less money on postage.
As a nurse, you will most likely be asked to attend a medical costing around £384. For me, this included a chest x-ray, bloods and an overall health check with the Doctor. When your results are received by the department of immigration, they will confirm or decline your visa.
Also Read – Does Nursing Count Towards my Australian 2nd Year Visa?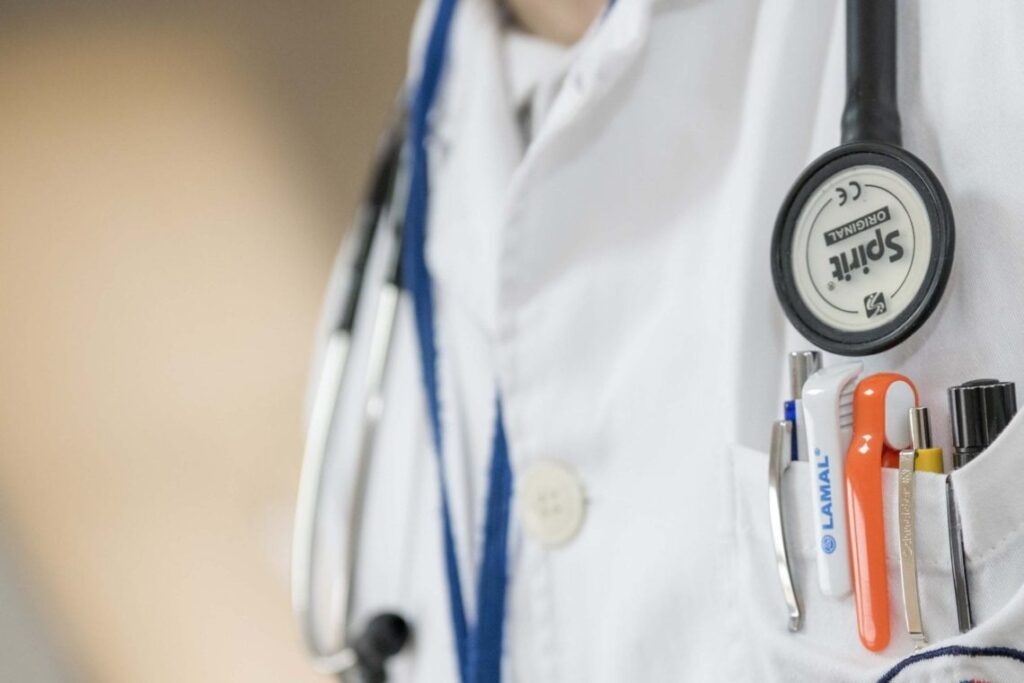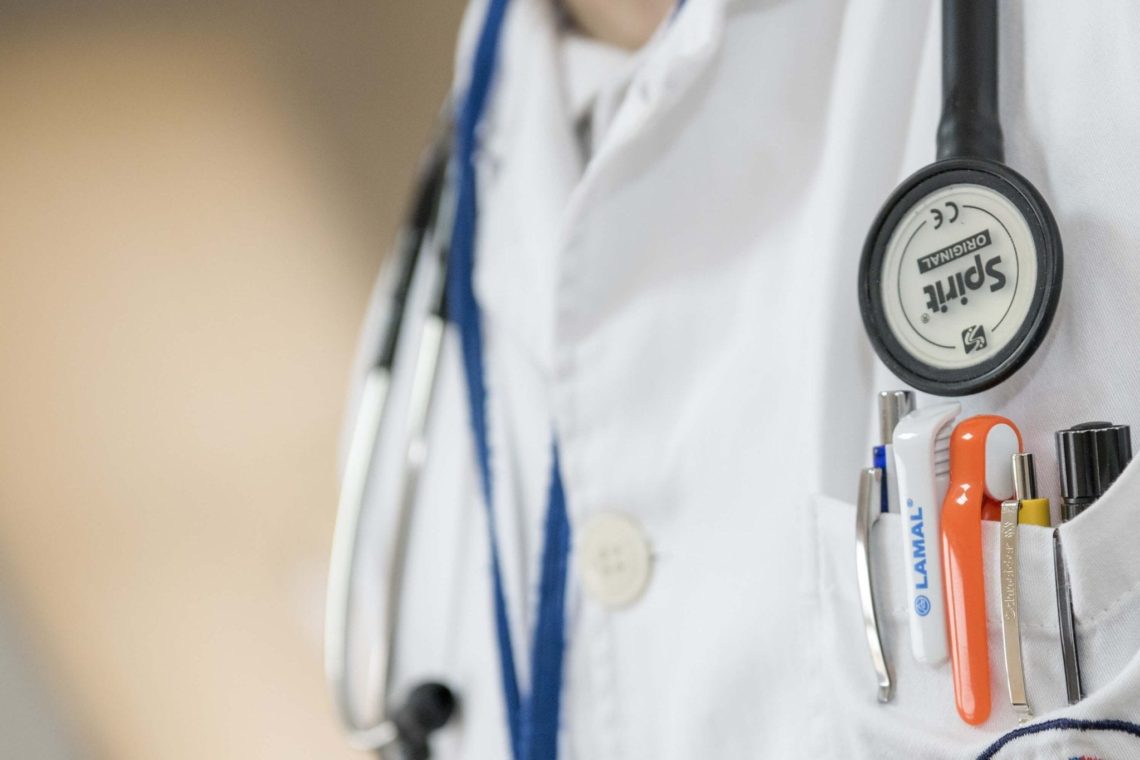 NMC Registration
Another thing to think about, is whether you want to continue your UK registration whilst you are in Australia. You can hold dual registration with no issues, if you continue the payments to the NMC. If you need to revalidate whilst you are in Australia, you can show your AHPRA registration as proof.
Having a Travel Insurance Before Leaving
I know travel insurance is the least enjoyable thing to purchase and look at when you're planning a trip, however, you wouldn't want to be without it in the event that something happened. Accidents can happen anywhere and the extortionate medical bills will ruin your trip if you are not covered.
To ensure you have a stress-free trip with no worries about potential medical bills, make sure you cover yourself when you travel. We can recommend using Safetywing, a backpacker-friendly and cheap insurance company that provides good coverage and support. It is also nomad-friendly, unlike most other insurance companies, meaning you do not need to worry about being out of your home country for too long.
Get a quote for your travel insurance right here and get covered!
Arriving in Australia
When you arrive in Australia you will be required to gather some more information before you start working. These are listed below.
Presenting in Person
As part of the AHPRA identity check, it is a requirement that you go in to the nearest AHPRA office and present in person. You will get an email to notify you when it is time to do this. There is a 3 month window to present, so ideally you will want to be already in the country or heading there in that time. You won't need to arrange an appointment to do this, just go in and state that you are there for an identity check and they will do it there and then. Documents to bring with you for this are;
Passport
Australian Visa
Evidence of arrival in Australia – boarding pass or itinerary
Evidence of current Australian address (I used tax file number)
A few days or weeks later, you will receive your AHPRA registration certificate to confirm your registration.
Statuary Declaration Check
Due to the length of time it took for my application to reach this stage, I was required to do a statuary declaration check for my International Criminal History Check and Certificate of Good Standing to confirm there have been no changes. This will be stated in your email whether or not you will be required to do this. I did this in a Pharmacy in Melbourne and it cost $2.50 per check.
Working with Children's Check
It is a requirement if you want to work with children, that you apply for a working with children's check. You can complete this form online and then have your identity checked in the post office. You can read more about the Working with Children's Check and apply on the website.
Tax File Number
This can be completed online when you arrive in the country. It is pretty straight forward to do and worth doing early. It can be used as a proof of address when you receive your confirmation in the post. You can apply for your Tax File Number online.
Medicare Australia Working Holiday Visa
The universal health system in Australia, funding Australian citizens healthcare, is called Medicare. This also provides funding for partner countries, the UK being one of these. You will be required to fill out a form online. Following this, your ID will be checked at a Medicare centre and print out of your card will be given to you. Request for this to be stamped if you require it for ID. The Medicare card can be used as ID when it arrives in the post. The ID you are required to show will be stated on the form. You can apply for your Medicare Card online.
Sponsorship Nursing Jobs Australia
There are opportunities for sponsorship nursing jobs in Australia, depending where you get a job. Sponsorship jobs in Australia are not often advertised however, it is possible to obtain sponsorship through some companies if you speak with them during your interview. By obtaining sponsorship jobs in Australia you are agreeing to work with that company for an agreed length of time. This can often cost around $1000 at least to apply for the visa, it will also cost more if you use a migration agent.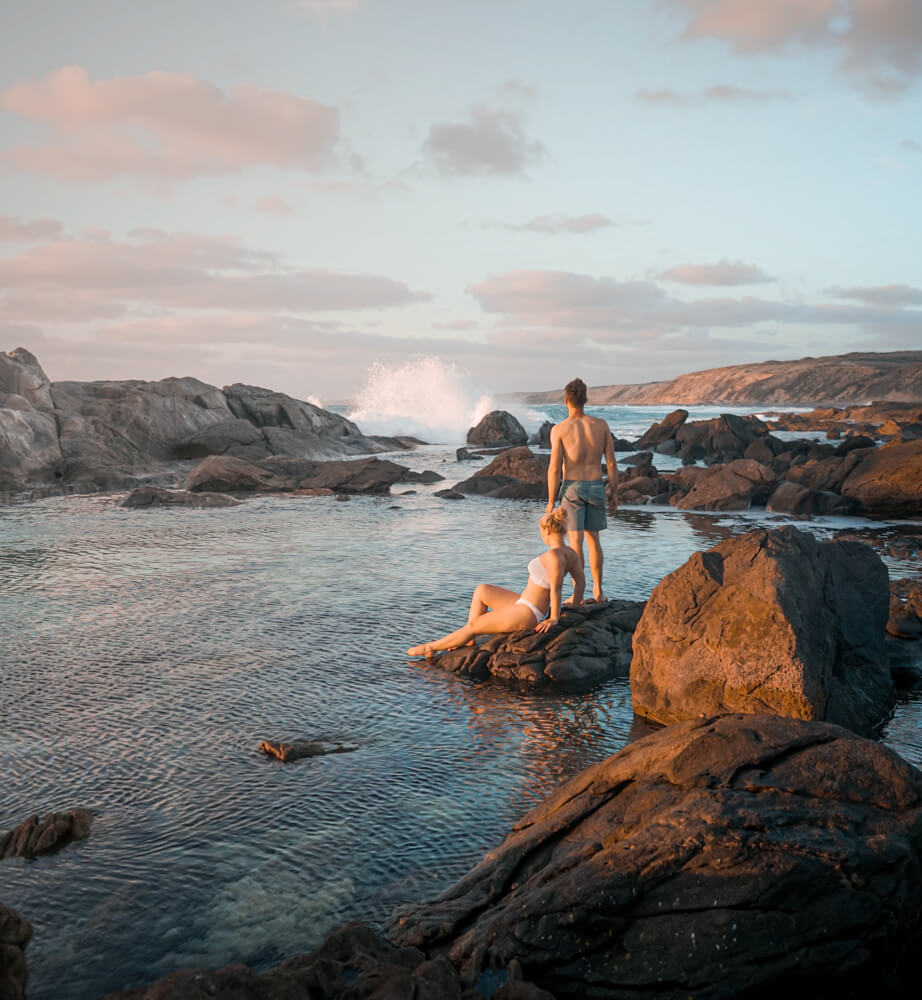 I hope that you found this blog useful. It's a lengthy process but it is definitely worth it. If you have any other questions, please feel free to leave a comment and I will try my best to answer it. Remember to do some of your own research as well. This information was based on my experience at the time and things may have changed. I wouldn't want you application time to be any longer than it needs to be.
If you enjoyed reading this then I am sure you will love reading our other content. Visit our social media and come say hey! Good luck with your application and I hope to see you down under!
Read Now:
This article may contain affiliate links that provide us with a small income. For more information read our Affiliate page.
No time to read now? No problem, save a pin to your Pinterest board for later!