Disclaimer – We stayed at the Explorar Koh Samui as part of a collaboration. The opinions below, however, are ours and are in no way influenced by this.
Explorar Resort and Spa is Koh Samui's hottest new adult-only resort located on the beachfront of the northern coast, opening in December 2022. Offering peace and tranquility on this beautiful Thai island, Explorar will be your luxury home away from home in Koh Samui.
Explorar is the perfect place to spend a holiday in Thailand as this 5-star resort features a gym, spa, beachfront dining, and an incredible swimming pool with a swim up pool bar. If you are not already convinced, read more to find out about the STUNNING villas and suites that you can stay in.
No time to read now? No problem, save a pin to your Pinterest board for later!
Explorar Koh Samui – Adults Only Luxury Resort and Spa
Explorar Koh Samui
Location of Explorar Koh Samui
Villas at Explorar Koh Samui
Relax by the Pool at Explorar Koh Samui
Enjoy Beachfront Dining
Work out in the Gym
Enjoy some relaxation in the Spa
The Exchange Co-working Space
Daily Activities Available
Other Explorar Resorts

Before you leave for Koh Samui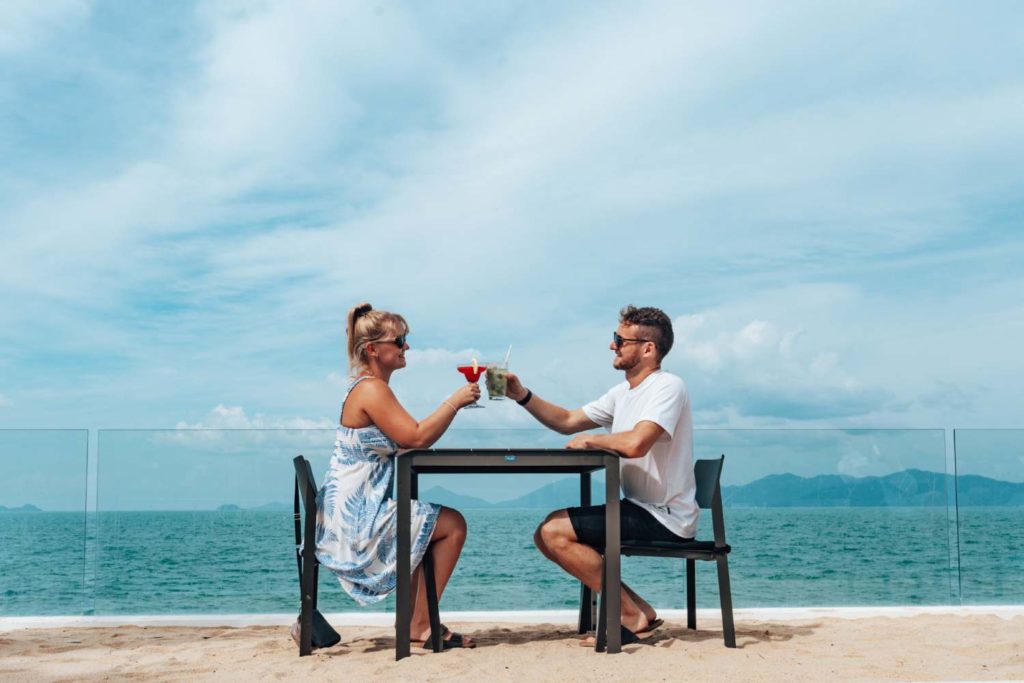 What is the Explorar Koh Samui?
Explorar is aimed at those who are looking for a peaceful retreat in Thailand or for digital nomads looking for some balance between work and relaxation. The resort opened in December 2022 and is the place that you need to book on your trip to Koh Samui.
The northern location of Explorar means that it is a great place to pick up the colours of both sunrise and sunset on Koh Samui and when the golden light hits this resort looks a different kind of beautiful as the fairy lights around the palm trees begin to glow. There are two transfers daily between Explorar and Chaweng allowing you explore some more of what Koh Samui has to offer during your time in Thailand. 
Explorar has direct access onto the beachfront which is the main lookout feature of the resort. The dining experience overlooking the beachfront is special in the evening as you listen to the waves lap up against the shoreline. 
When you arrive at Explorar Koh Samui you can expect to be welcomed by the friendly staff and greeted with a welcome drink and a cold towel. You will then be escorted to your room and your luggage will meet you there.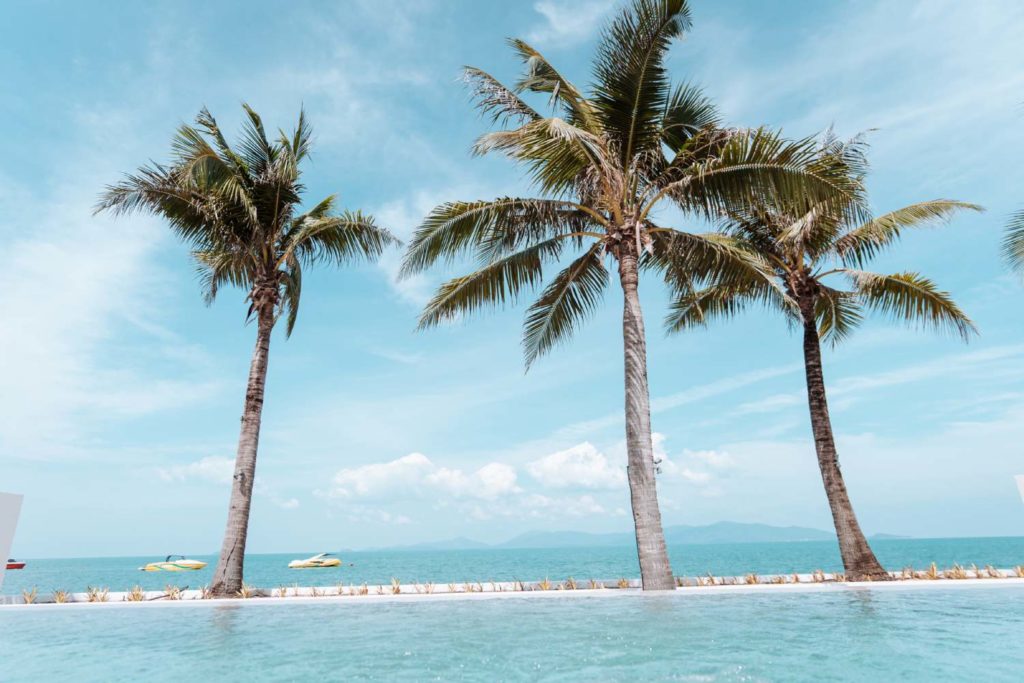 Location of Explorar Koh Samui
The location of Explorar is around a 10 minute walk to the main road where you will find a range of shops and restaurants, however, if you are looking to visit the more populated areas of Koh Samui, you will either need to rent a car or a scooter or make use of the free transfer twice a day to Fisherman's village and Chaweng.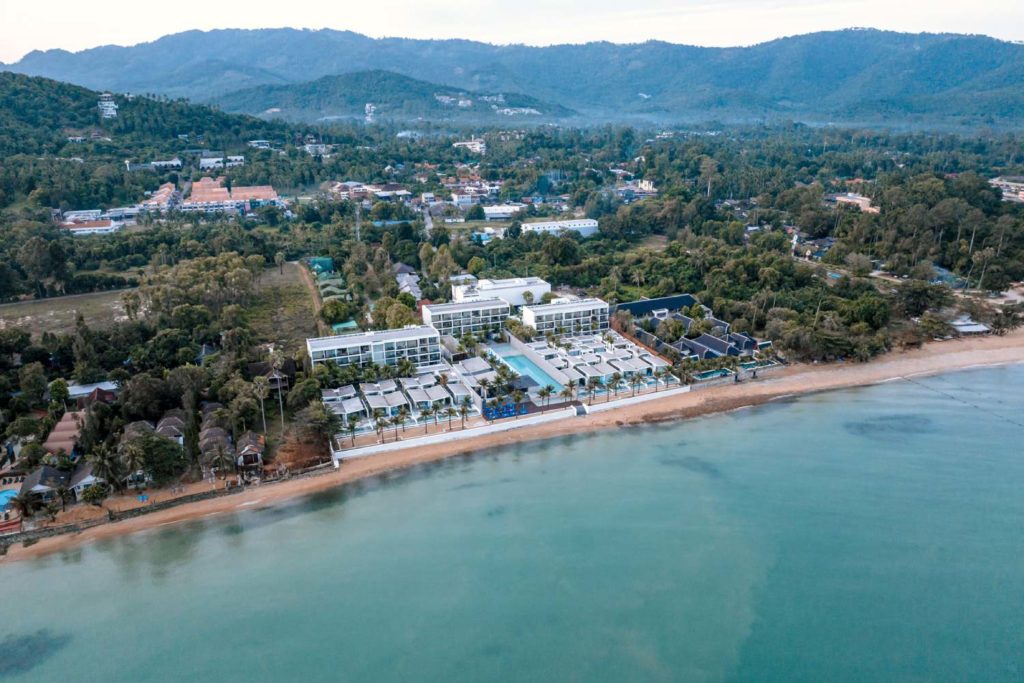 Villas at Explorar Koh Samui
There at 125 rooms and villas at Explorar Koh Samui, however, this doesn't feel too busy due to the size of the resort. The two villas listed below are the most luxurious at Explorar Resort, but in our opinion, you can expect an incredible amount of luxury for the price you pay. The villas have their own free wifi and built-in air-conditioning as well as a double shower and bathrobes. The rooms also have a safe and a working desk. 
Beachfront Pool Villa
The beachfront villas are the top-of-the-range villas that line the seafront at the Explorar Resort. There are 8 of these in total and each villa is detached with its own private pool and outside terrace with a table, chairs, bean bags, and a sun umbrella overlooking the sea.
Garden Pool Villa
This is the second-to-best villa in the Explorar Resort complete with your own private enclosed decking and pool area and floor-to-ceiling glass windows along the front of the Villa. There are bean bags and a table where you can relax in the privacy of your own villa space.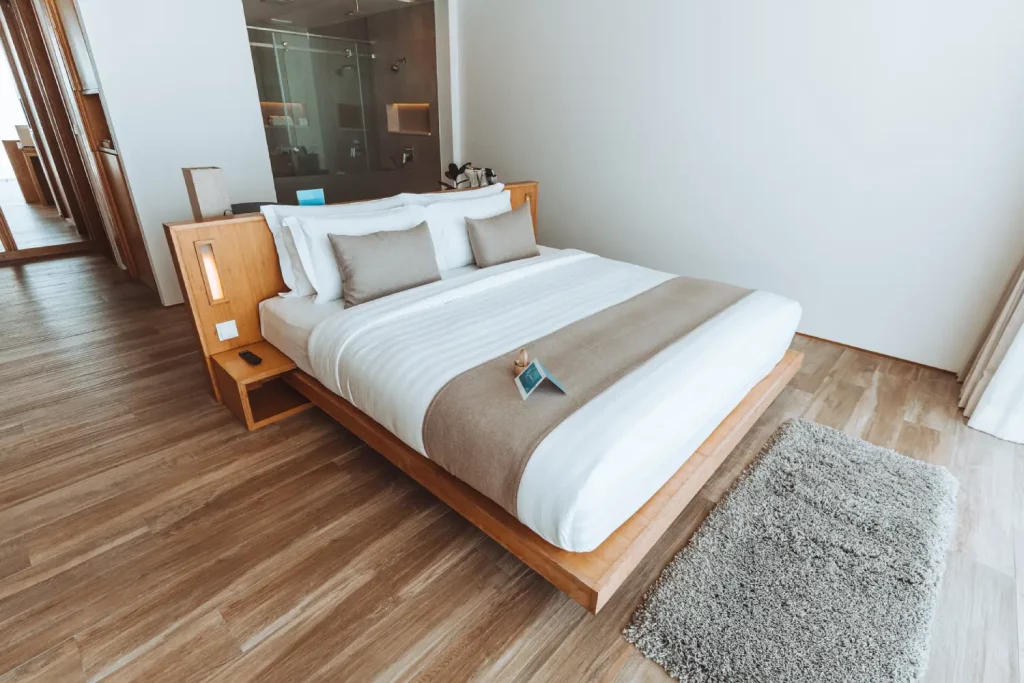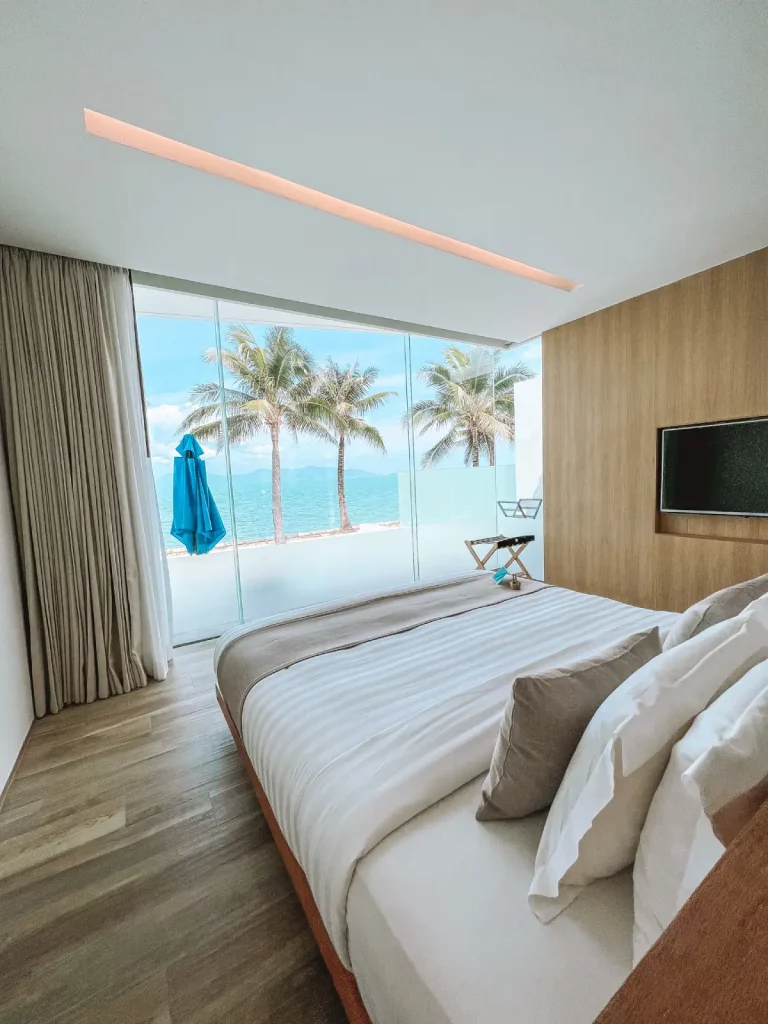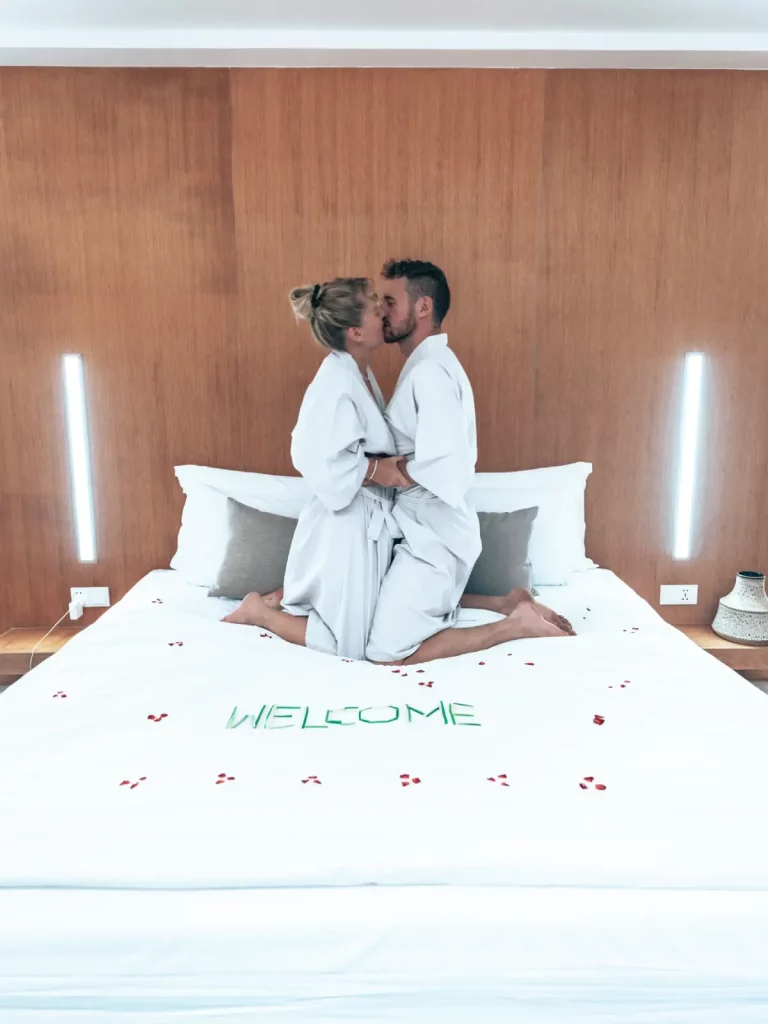 Beachfront pool villa                                                                                           Garden pool villa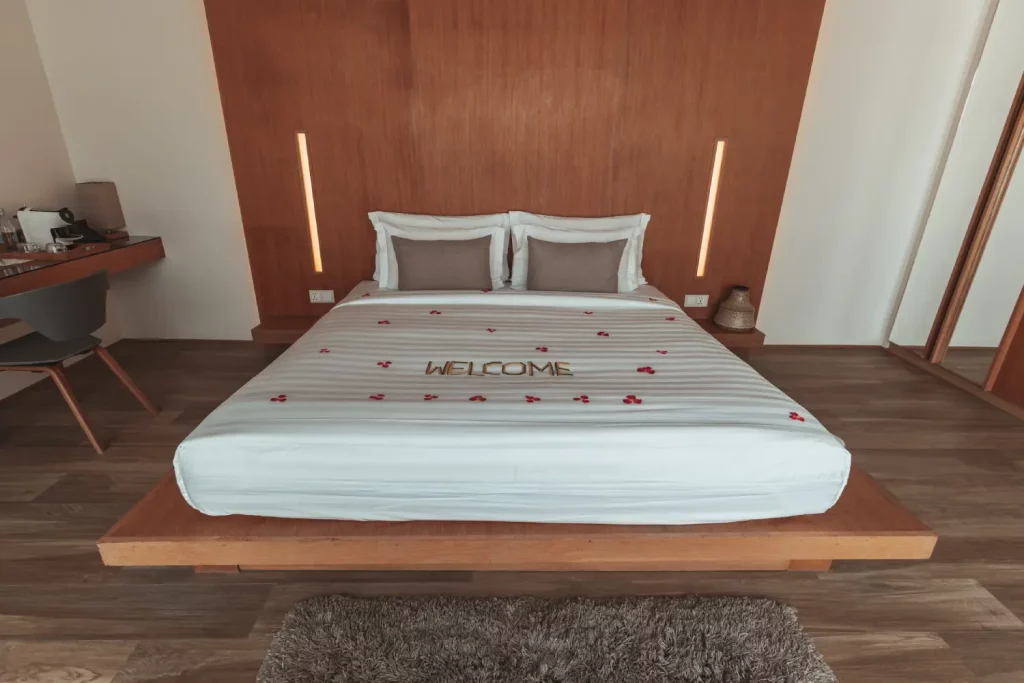 Relax by the Pool at Explorar Koh Samui
The large pool area at Explorar Koh Samui is a real highlight of the resort. This never felt crowded and it was the perfect place to refresh after relaxing on the sun loungers. We particularly loved the large rubber duck inflatables which are perfect for relaxing in the sun in the pool. There are plenty of sun loungers and bean bags that you will never be left without somewhere to relax outside.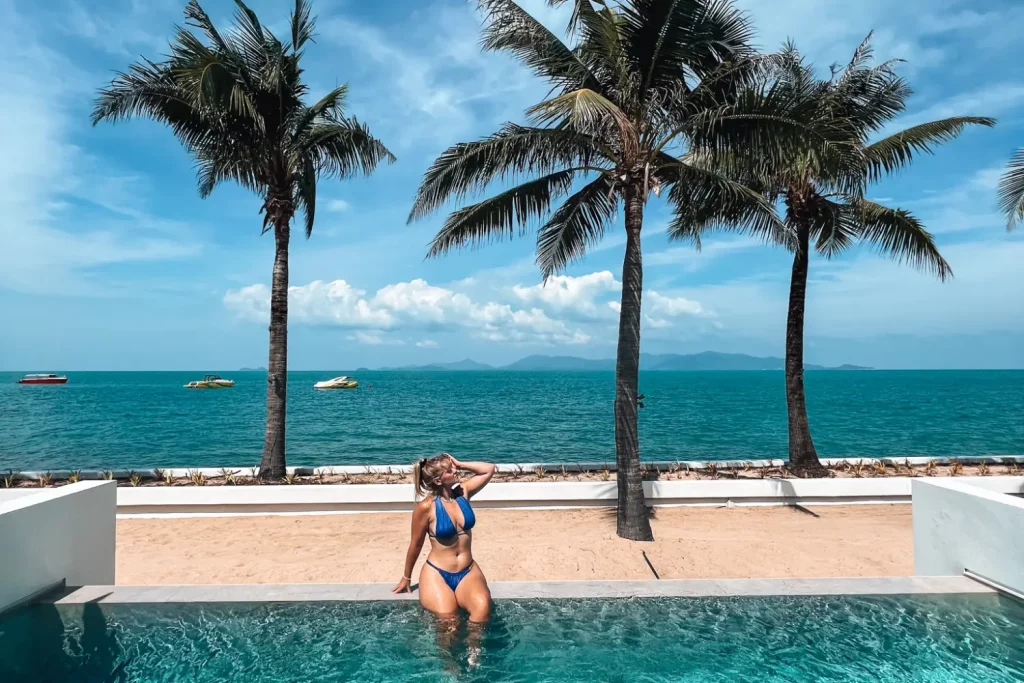 If you stay in the beachfront view villa this is your private pool in your beachfront villa! 
Below is the main resort pool.
Enjoy Beachfront Dining at the Market Restaurant
The food on offer at the Market Restaurant is absolutely delicious and there is a great range of both Thai and Western food. During the day there is 2 separate Happy Hours on select drinks. Between 2pm and 3pm and between 6pm and 7pm. 
Enjoy an incredible meal served up on the beachfront where you can relax and listen to the sea crashing onto the shore.
Beside the restaurant there is also a poolside bar, pictured below. Swim up and enjoy a happy hour cocktail sounds like the perfect way to spend an afternoon to me.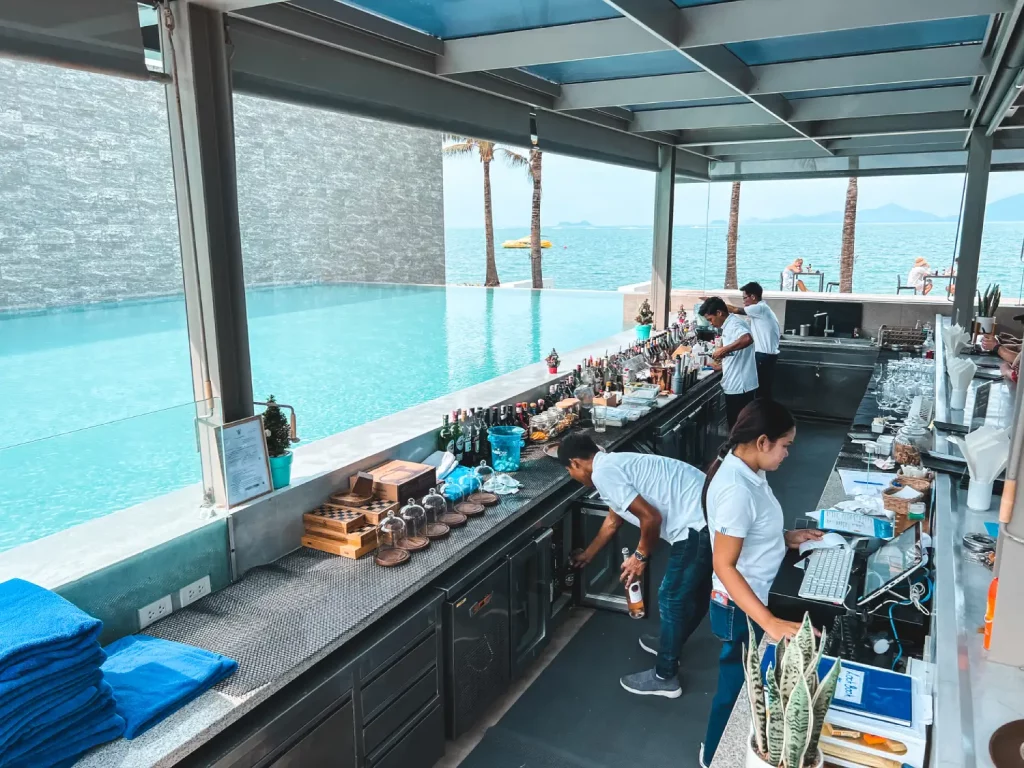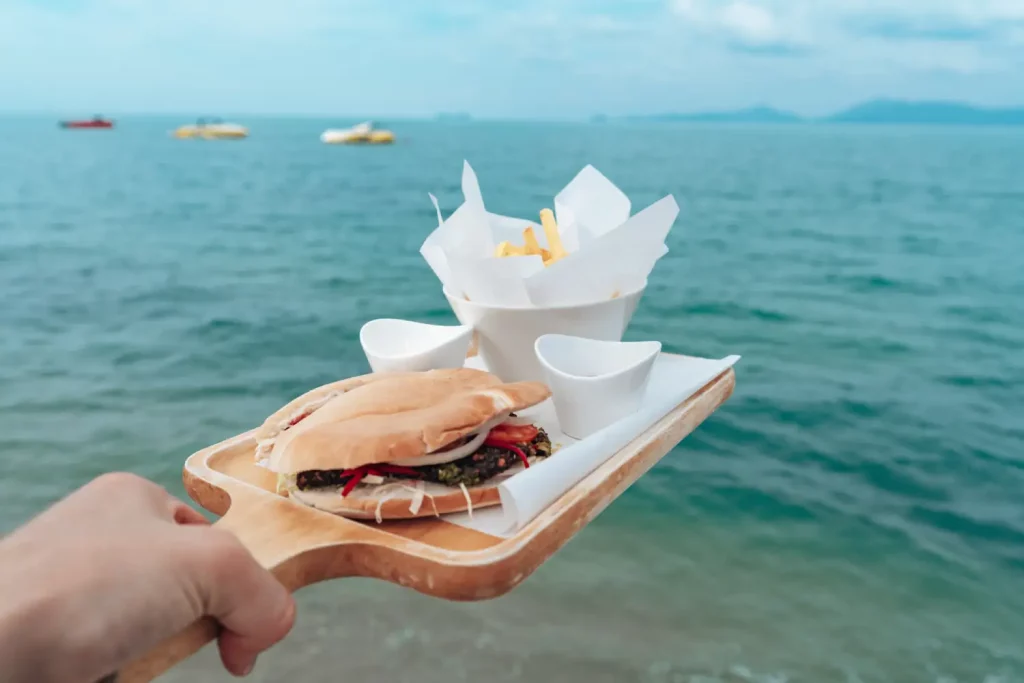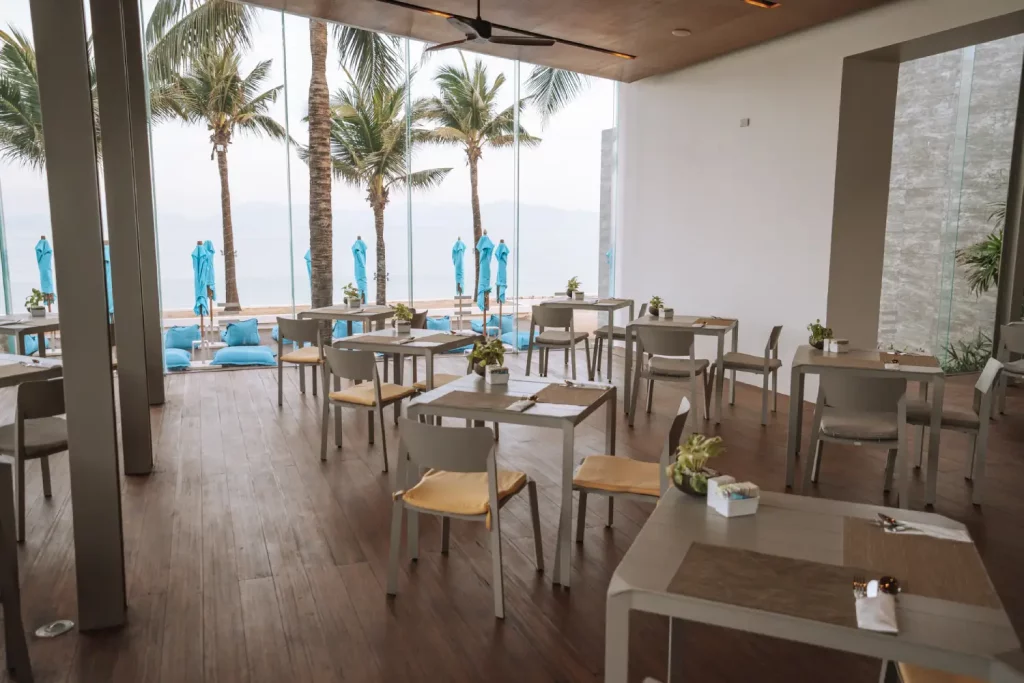 Work Out in the Gym
There is a good-sized gym area that has a range of cardio and weights equipment if you are looking to exercise during your stay. If you want to try your hand at some of the impressive fire throwing, there are even sticks in there that you can practice with.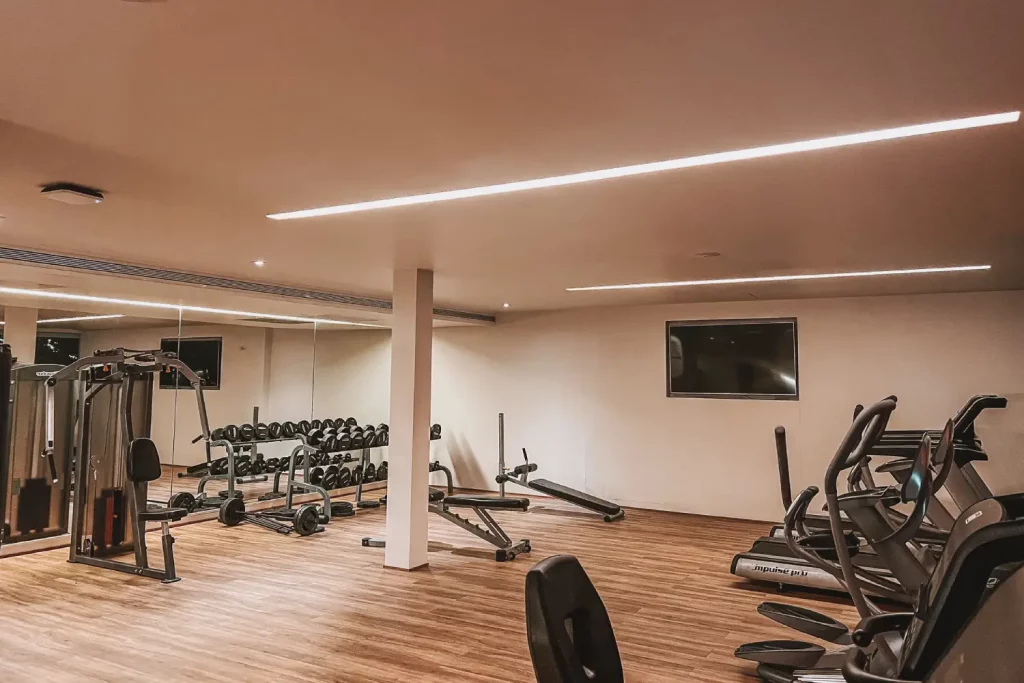 Relax in the Exhale Spa
A great addition to the Explorar Resort is having a relaxation spa onsite. You will be greeted by the friendly staff with a pair of slippers, a welcome drink and a cold towel. There are a number of different spa packages to choose from.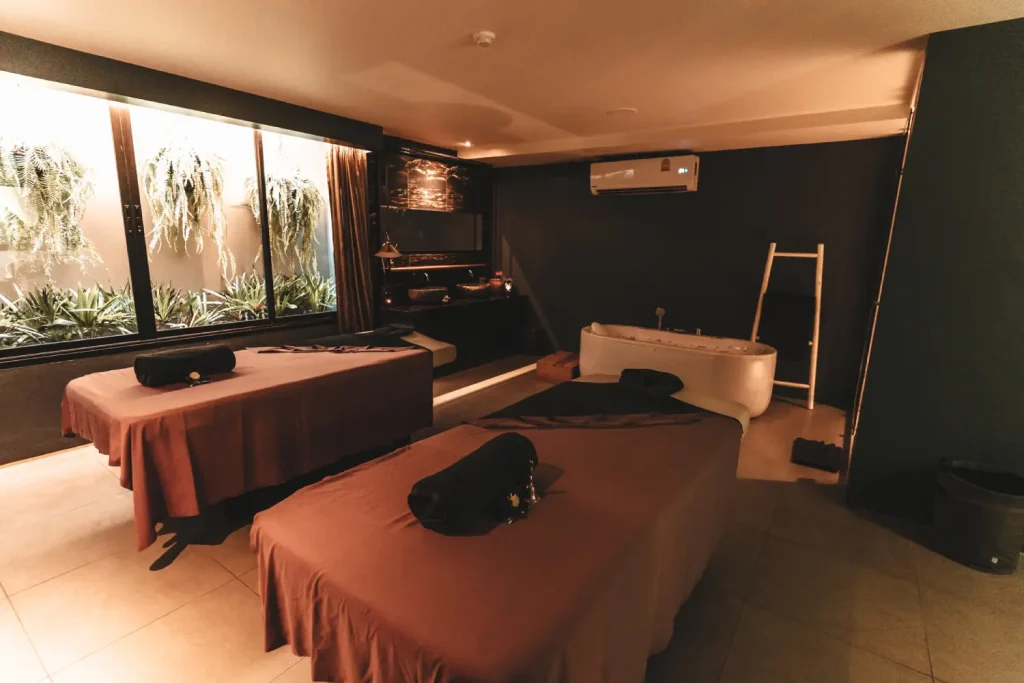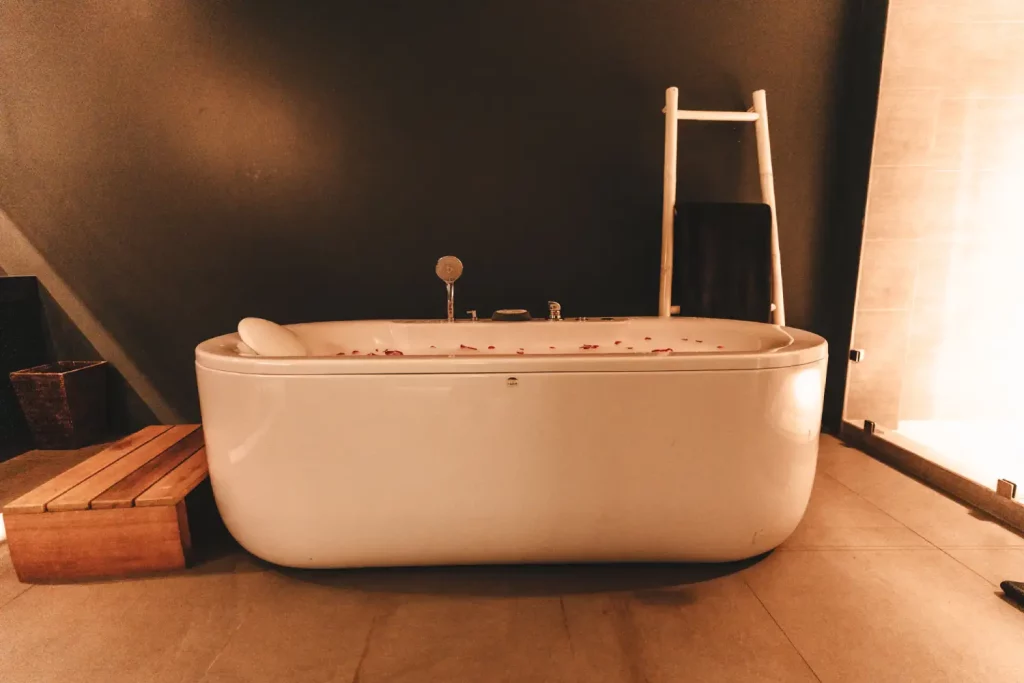 The Exchange Co-working Space
This is a new feature that is coming soon to Explorar which is perfect for the digital nomad looking to work during their stay. This space will also be available to book even if you are not staying at Explorar. The Exchange will include drinking water, snacks and coffee.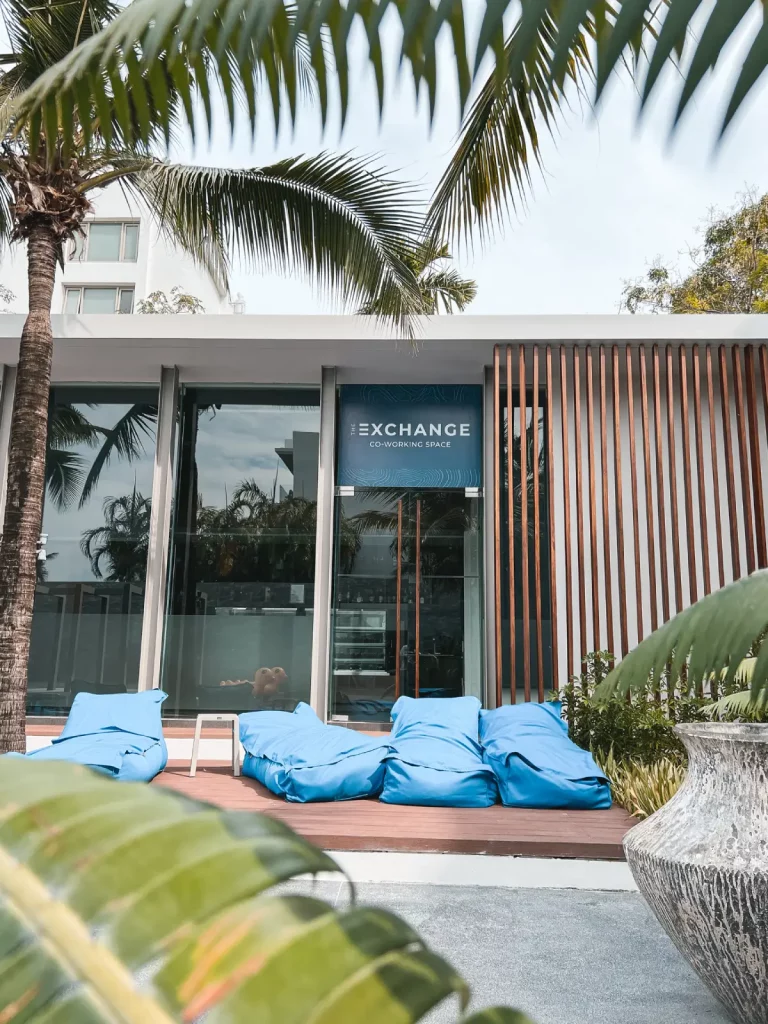 Daily Activities Available
Explorar hosts daily activities at 4pm for hotel guests which include, yoga, Thai cooking a cocktail class and Muay Thai. You will need to book on by 12pm each day to guarantee a space on the class. This is a great way to immerse yourself into the Thai culture.
Other Explorar Resorts 
Explorar also has a luxurious resort located on the neighbouring Thai Island of Koh Panyang. This accommodation is also an adults-only resort with direct beach access and the most stunning sunset views.
There is also a treehouse resort in El Nido in the Phillipeans that will be opening in 2024 and we can't wait to check that out!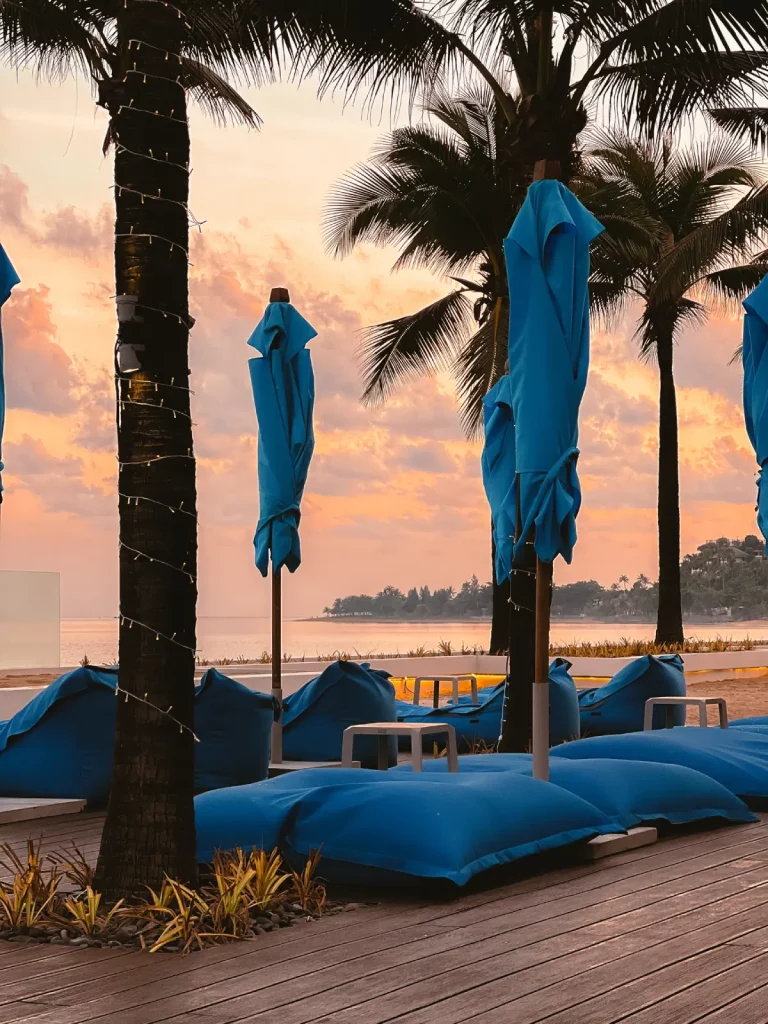 Before You Leave for Koh Samui
Before you set off on your way to Koh Samui, there are a number of things you will need to get organised to ensure a smooth and enjoyable journey. These include what to pack, where to stay and what is the best insurance for your trip to Koh Samui. All of this is discussed in detail below.
How to Get to Koh Samui
Koh Samui is located off the eastern coast of mainland Thailand. There are two ways of getting to Koh Samui, by boat or by flying. The boat from the mainland leaves from Surat Thani and takes around 2-3 hours. The boat will arrive into Nathan Pier on the west coast of Koh Samui.
Alternatively, if you are flying locally you can fly into Koh Samui airport on the north eastern side of the island.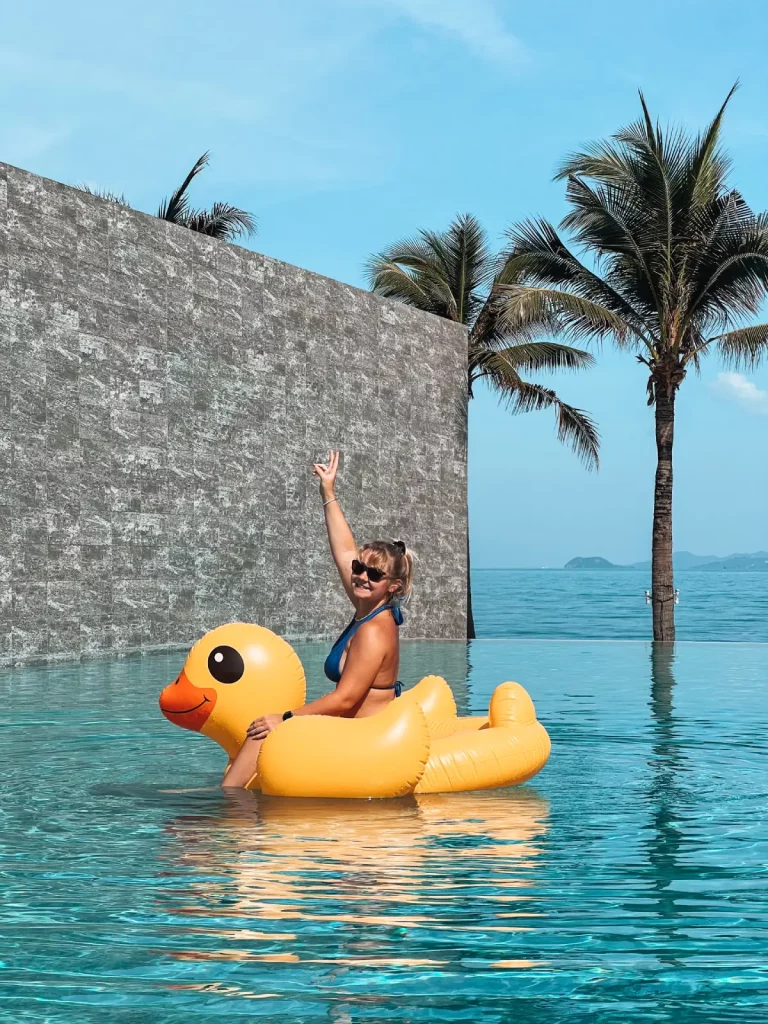 Where to Stay in Koh Samui
 Explorar Koh Samui Adult Only Resort and Spa is a luxurious place to stay on the beachfront in Koh Samui. The accommodation offers villas and suites and has a restaurant, gym, and spa onsite, and all of the rooms are airconditioned with free wifi. 
Each morning a buffet breakfast is offered at the resort.
What to Pack for Your Trip to the Koh Samui
Given the climate of Thailand in general, packing for this trip is relatively straightforward. Swimwear is the most important piece of clothing you will need if you are wanting to go swimming in the sea. You will also need to pack suncream as being out in the fresh air on the boat and in the sea all day, your skin will be at risk of burning.
When it comes to the weather, Thailand is a tropical country meaning it has two seasons: wet season and dry season. We would recommend packing a waterproof, just in case it rains on your trip.
As a general rule for packing for Thailand, it is best to think "layers". Pack a few light layers of clothing, including a jumper and a waterproof, and wear as many layers as you want according to the weather.
For our full list of items that we pack no matter where we go in the world, check out our full packing guides over here.
Given the beautiful sights and scenery that you will see in the Koh Samui, we highly recommend packing a good camera for your trip. If you want to read more about the cameras we use and why we love them, check out the link below.
You can read what else we keep in our camera bag over here.
Photography Equipment
What is the Best Travel Insurance for the Koh Samui
I know travel insurance is the least enjoyable thing to purchase and look at when you're planning a trip, however, you wouldn't want to be without it in the event that something happened. Accidents can happen anywhere and the extortionate medical bills will ruin your trip if you are not covered.
To ensure you have a stress-free trip with no worries about potential medical bills, make sure you cover yourself when you travel. We can recommend using SafetyWing, a backpacker-friendly and cheap insurance company that provides good coverage and support. It is also nomad-friendly, unlike most other insurance companies, meaning you do not need to worry about being out of your home country for too long.
Get a quote for your travel insurance right here and get covered!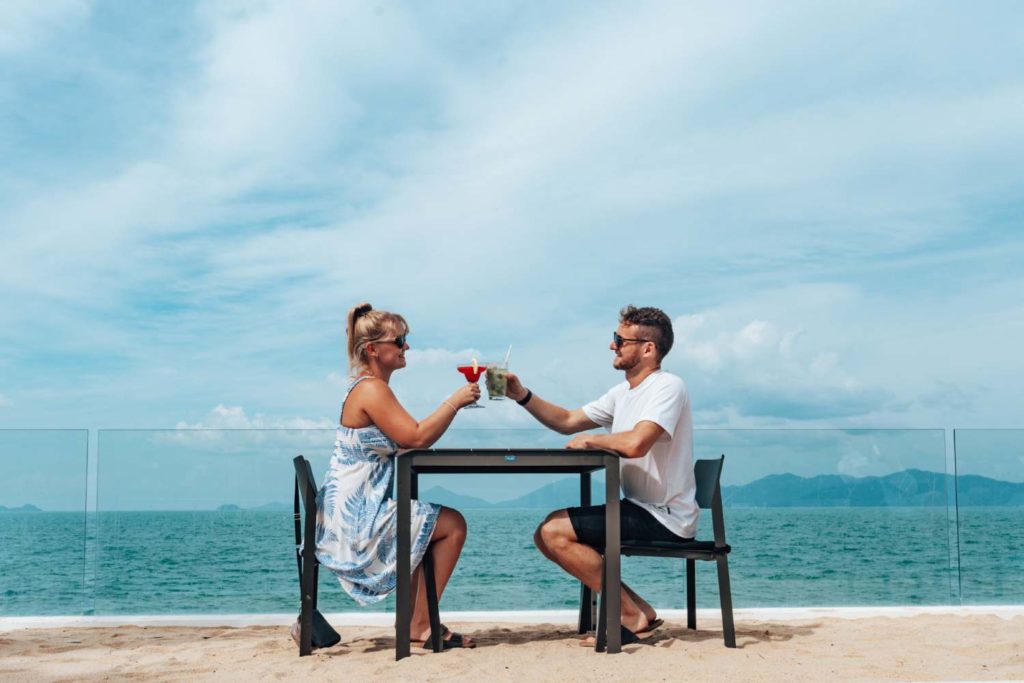 So there you have it, our guide to visiting the Explorar Koh Samui Resort. We absoutely loved our stay here and can't wait to vist another one of the Explorar properties. If you are visiting Explorar or Koh Samui and have any other questions on what to expect, leave us a comment down below. We love to chat about this stuff!  Let us know in the comments below!
Also, remember to share this with your friends and family that you are going to share this amazing experience with. Sharing is caring and we want to ensure that everyone is fully prepared to maximise their experience.
If you are planning a trip to Koh Samui soon then check out our other Thailand content right here. Come and find us on social media to see where we are currently exploring. Tag us in your photos from your stay and we will share them with the rest of our community of explorers and backpackers.
Read Now:
This article may contain affiliate links that provide us with a small income. For more information read our Affiliate page.
---
Pin it for later!