One of Scotland's best, hidden gems and one of the most photogenic spots in the country lies just outside of the popular highland town of Fort William. Located in Corpach, the Old Boat of Caol sits proudly on the stony beach of Loch Eil, with a backdrop of the stunning Ben Nevis, Scotland's highest peak. This tranquil spot is every photographer's dream location, with glasslike water to your right, the towering peak of Ben Nevis in front and the mystery of the Corpach Shipwreck as a frame.
If you are visiting Scotland, this is a stop you will definitely want to have on your itinerary and this guide to the Old Boat of Caol will ensure that you get that picture-perfect shot of the shipwrecked boat and its breathtaking surroundings.
Get planning your ultimate Scotland Road Trip with our 10-day Scotland itinerary to all the best sights!
No time to read now? No problem, save a pin to your Pinterest board for later!
Complete Guide to the Corpach Shipwreck
History of Corpach
Just outside of the northern town of Fort William, right where the long sea loch of Loch Linnhe meets the smaller Loch Eil, lies the small community of Corpach. Roughly translated to "field of corpses" in Gaelic, this part of Scotland has a significance dating back hundreds of years. It got this name from when it was used as the resting place of coffins belonging to local chieftains who were on their way to be buried on Iona.
Unlike Fort William, Corpach has a natural harbour, which is partly why it has played such a crucial role over the years. Its naturally protected area by the Corpach Basin meant it was the perfect place for boats during both the First and Second World Wars.
The first noticeable evidence of a settlement in this area of Glen Nevis was during the 17th century, however, it wasn't until the end of the 18th century that Corpach had the main transport link with the rest of Scotland. At the beginning of the 19th century, Corpach's significance grew as it was used as the main base for the construction of the Corpach sea lock, also known as Neptune's Staircase at Banavie, and the three locks in Corpach itself.
Nowadays, Corpach is popular for caravan holidays in Scotland, due to its close proximity to Fort William, without the busier of the town itself. Popular sights in the area include the Neptune's Staircase and the Corpach Shipwreck near Fort William.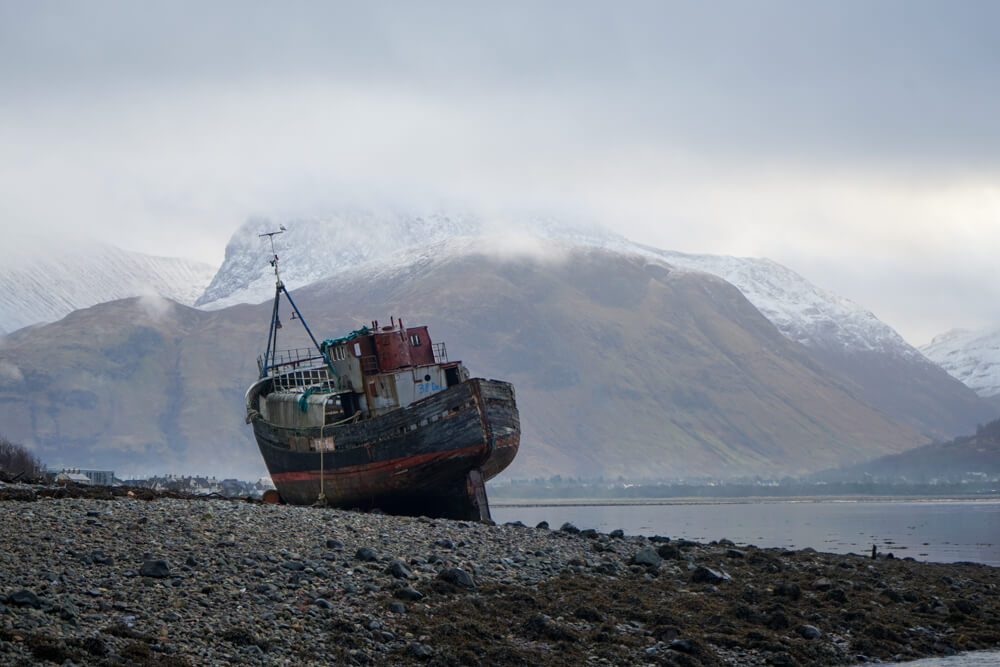 What is the Corpach Shipwreck?
This shipwreck has become known as the Corpach Wreck, however, her real name is MV Dayspring. Built in 1975, she was an old fishing vessel that was moored at Kinlochleven Pier in 2001. Unfortunately in 2011, a heavy storm caused a chain to fail and she ran aground and has been there ever since.
It is not a well-known sight in the Scottish highlands, with its main visitors being either locals or keen photographers wishing to capture the beauty of Ben Nevis. It is, therefore, a sight that we definitely recommend seeing if you are in the local area, as if you visit on a clear day, the peace and tranquility here is simply breathtaking.
It is also one of our top recommended places to try StandUp Paddle Boarding on the west coast of Scotland, simply because of how stunning that background is.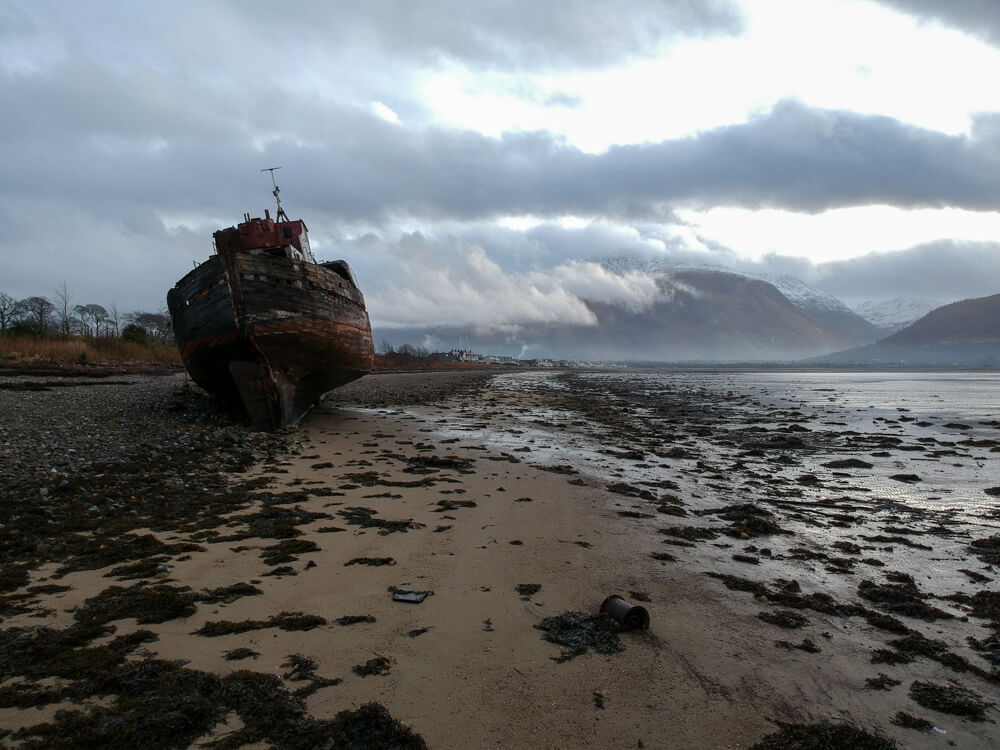 Where is the Corpach Shipwreck?
If you are travelling around Scotland, it is likely you will have heard of Fort William. Fort William is a hill walking hub in Scotland as thousands visit every year to climb Ben Nevis. It is a place that acts as a central hub in the highlands of Scotland and one that you must visit on your trip to the north.
If you drive 4 miles northeast of Fort William, you will reach a small town called Corpach. Corpach marks the endpoint of the Caledonian Canal, which runs from Inverness on the eastern coast of Scotland to Corpach on the western coast. The Old Boat of Caol (aka. the Corpach Shipwreck) lies stranded on the banks of the loch, parallel to the Caledonian Canal.
How to Get to the Old Boat of Caol
Head towards the Corpach train station, taking a left after the Kilmallie community centre and following the road until you reach a train line and level crossing. Cross over the train tracks and enter a small harbour area, filled with fishing boats and fishermen heading off for a day's work. You can park up here and take the short walk to the Corpach boat wreck location.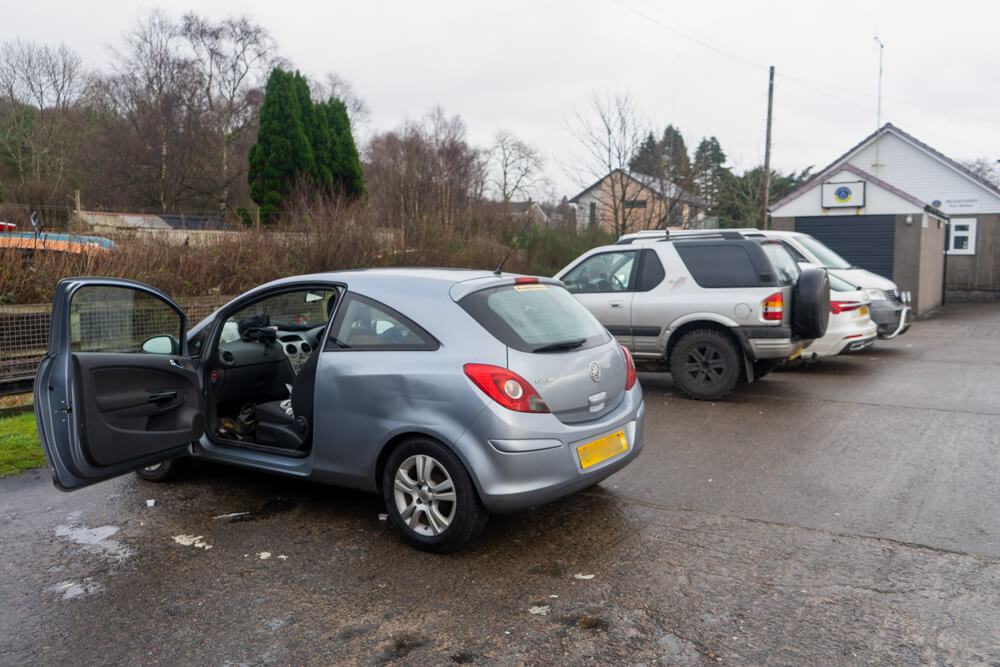 When you get out of your car, walk up the canal system towards the locks. Cross over one of the footbridges so that you are on the beachside of the canal and not the car park side. Follow the path (which is known as the Great Glen Way) away from the car park until you find a break in the trees that can take you down onto the beach. The Old Boat of Caol should be visible to you now.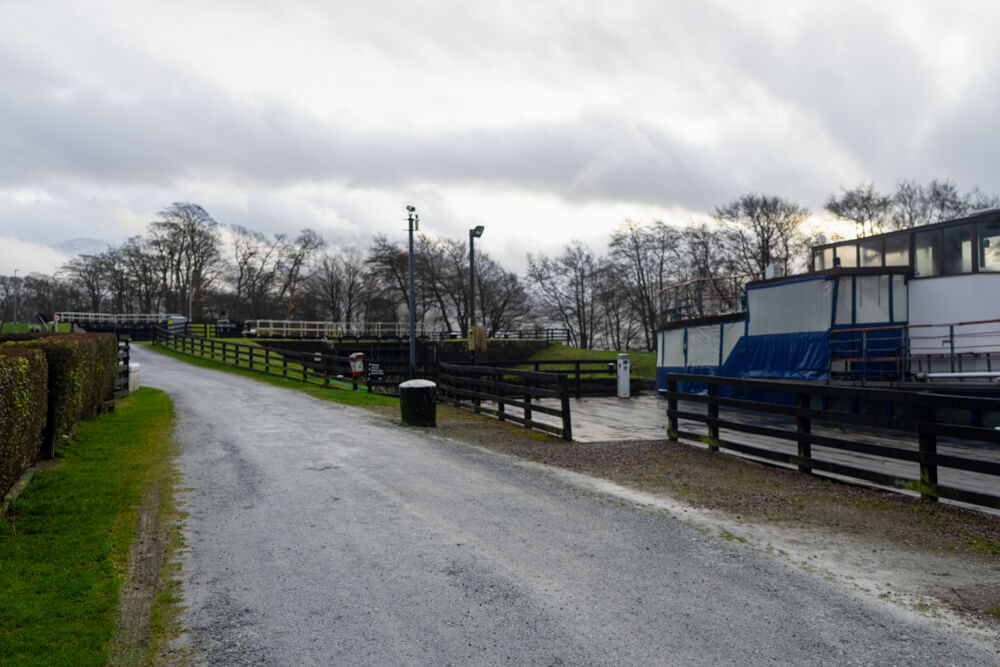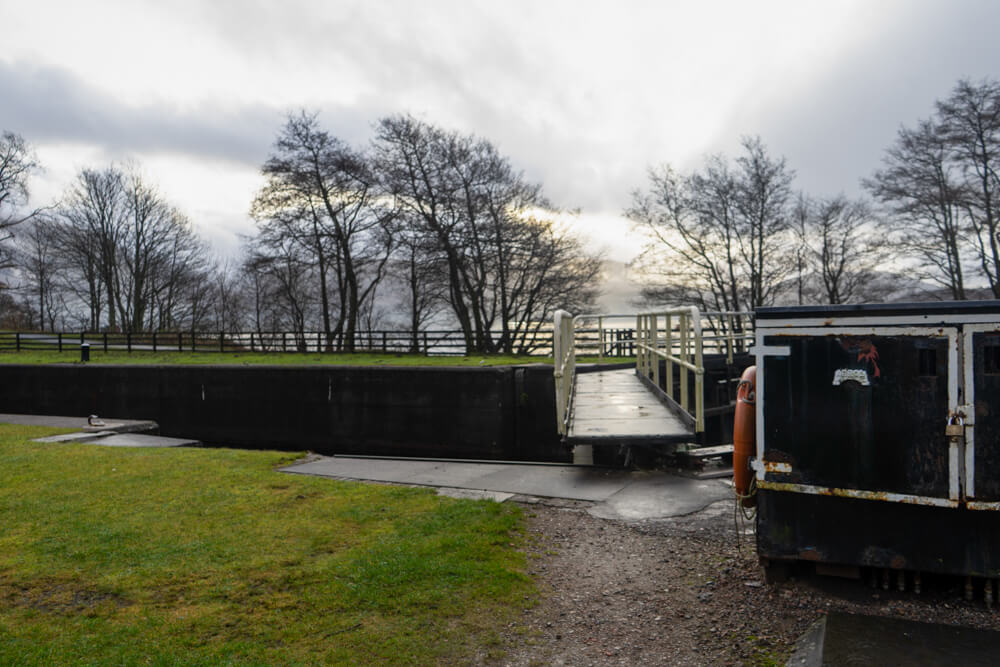 On the beach itself, there is another river that crosses to the loch, blocking your way to the boat itself. If you wish to get up close and personal with the boat you will need to stay next to the canal and follow it up until you cross another small footbridge that runs parallel to the loch.
Once you have crossed this bridge you can head down onto the beach towards the Coarpach wreck, taking care of the rough tracks leading there.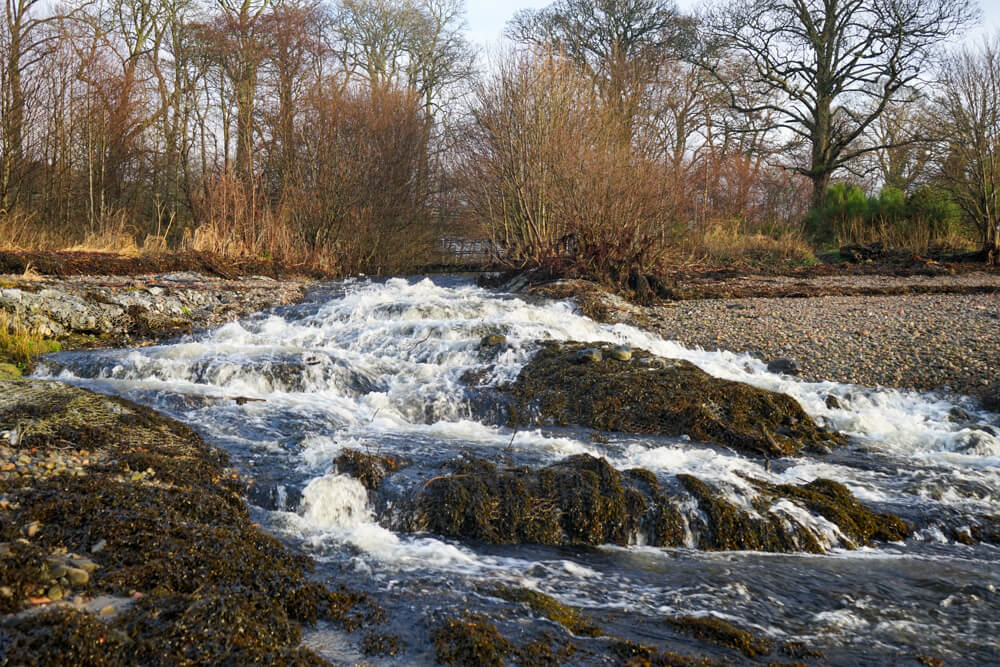 How to Photograph the Old Boat of Caol
The best lighting for photos at the Loch Linnhe shipwreck would be either at sunrise or sunset, in order to get that perfect golden hour lighting. If it is a cloudy day, you can get a moody shot of the rusting boat at any hour of the day.
Ideally, you will want to capture the peak of Ben Nevis in the background of your shot, however, the top is rarely visible, so it will mainly be down to luck. If you have the patience to wait for the clouds to shift away from the mountain top then you could be in for the perfect shot.
Also, make sure you have the right camera equipment for the job by checking out our full list of camera gear.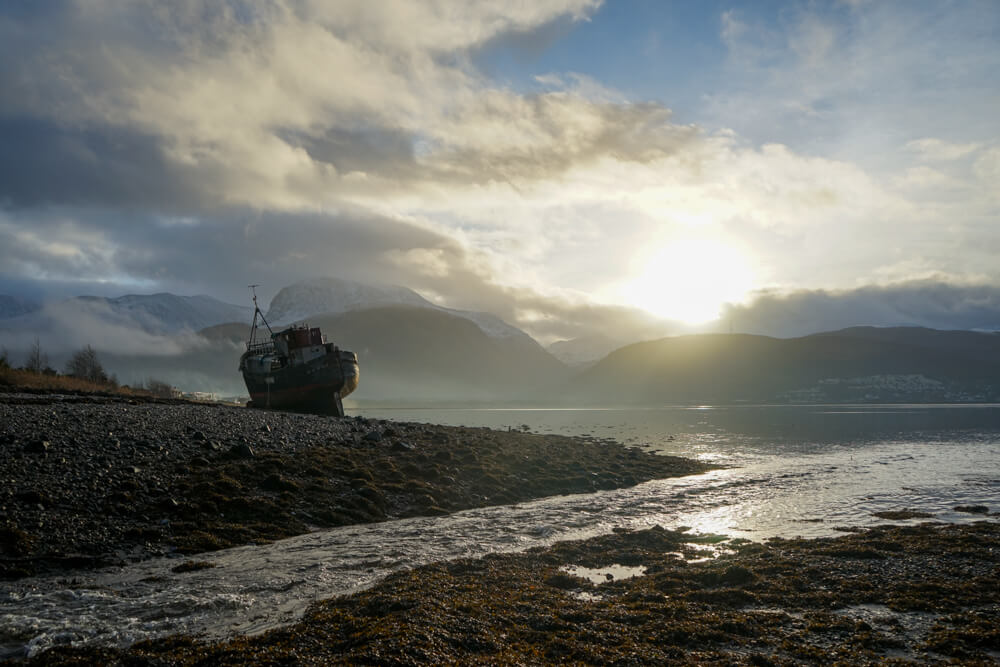 The river that crosses the beach is in a rather annoying location as, if you want to have a closer look at the boat you will need to be on one side, however, in order to get the best photo you will need to be on the other side. Unless you wish to use a fisheye lense, the best place to photograph the boat from (and fit it all in) is on the far side of the stream that crosses the beach.
Being this distance from the boat will allow you to the entire boat into the photograph, as well as the mountain range in the background and the loch to its side.
Other Activities Nearby the Corpach Shipwreck
Neptunes Staircase
Also situated just outside the town of Fort William lies one of the UK's most impressive manmade constructions, the 8-tier staircase lock known as the Neptunes Staircase. Built more than 200 years ago, this collection of locks carriers boats up and down an elevation of a whopping 20m and connects the Great Caledonian Canal to the open waters of Loch Linnhe.
Visit these impressive locks and see for yourself why so many people flock to see the Great Caledonian Canal for themselves.
Plan your visit to the Neptunes Staircase with our full guide to this spot over here.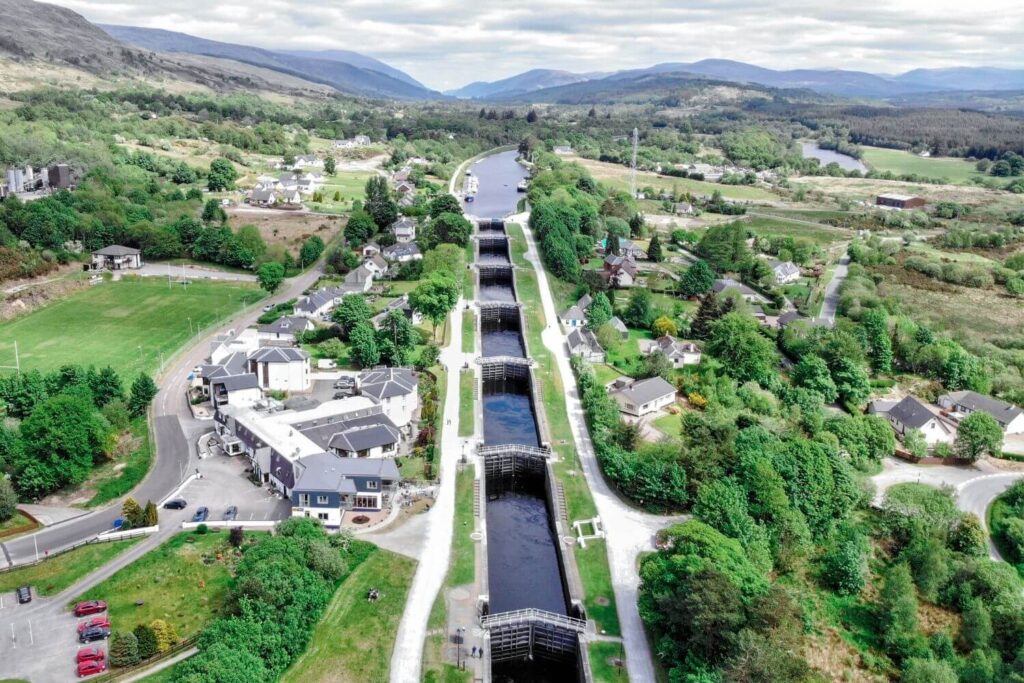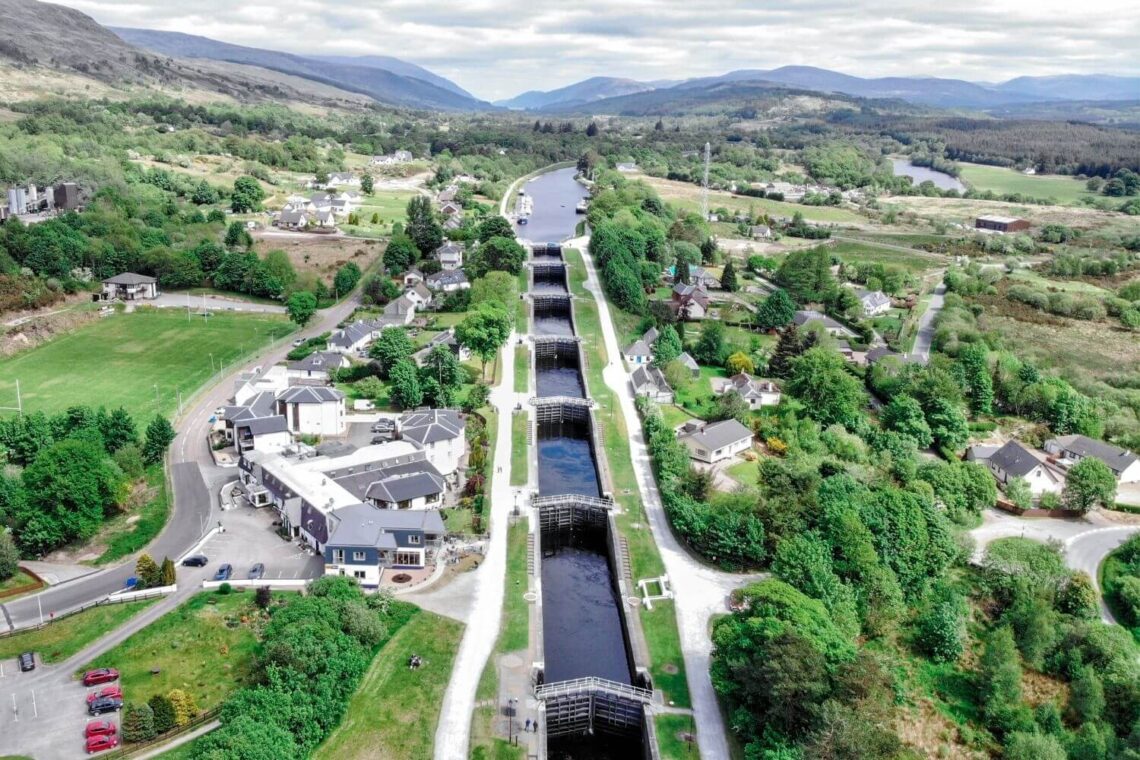 Before You Leave for Corpach
How to Prepare for Your Trip to Corpach
Before you head off to Corpach and the highlands of Scotland, there are a number of things you will need to organise to ensure a smooth and enjoyable trip. This includes where to stay, what to pack and what is the best travel insurance for Scotland, all of which is discussed in detail below.
Where to Stay in Scotland
To access Corpach, as well as other nearby sights such as Castle Stalker, Bridge of Orchy and Eilean Donan Castle, a good base camp will be the town of Fort William. This is a pretty central location in the western highlands and can reach Corpach in about 10 minutes. These are our top suggestions for Fort William accommodation for all budgets.
Luxury – Offering world-class service on the banks of Loch Linnhe, the beautiful Ardrhu House Hotel sits just south of the town of Fort William. With free bike rentals, free parking and even access to a private beach this hotel have everything you need for a luxurious stay in the Fort William region.
Book your stay at the Ardrhu House Hotel right here.
Mid-range – Just 1-mile from Fort William is the luxurious Ben Nevis Hotel and Leisure Club. This Hotel as a bar, restaurant and free access to the heated swimming pool. It is also within walking distance of the town centre of Fort William, so is perfect if you wish to explore this beautiful part of Scotland.
Book your stay at the Ben Nevis Hotel and Leisure Club right here.
Budget – Situated right beside the beautiful Neptune's Staircase canal locks, the Chase the Goose Hostel is a perfect budget choice for accommodation. With beautiful views of Ben Nevis, this hostel is within walking distance of the many pubs and restaurants in Fort William's town centre.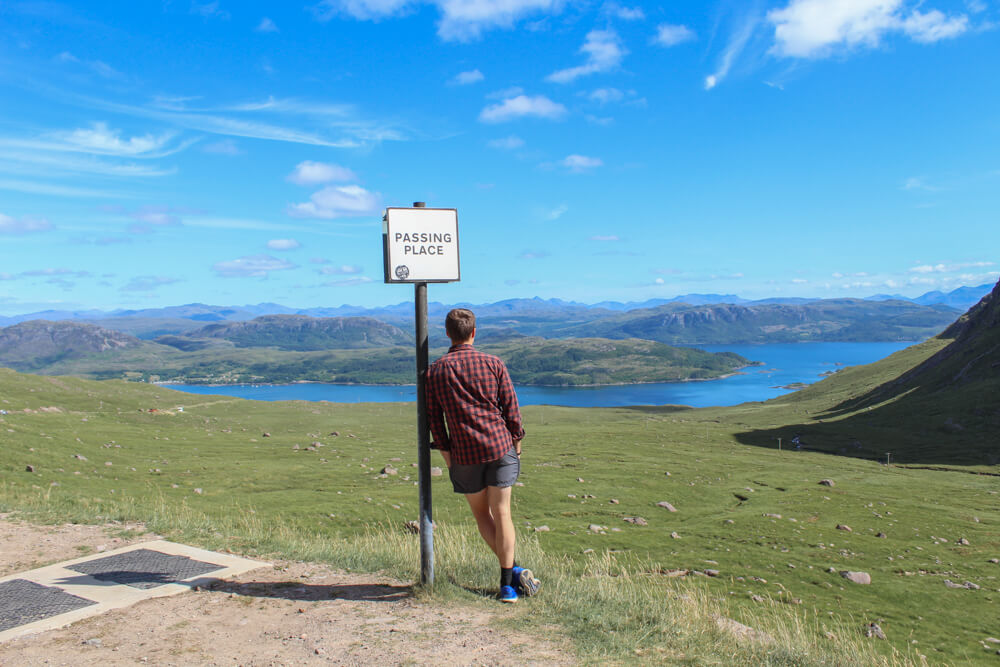 What to Pack for a Trip to Scotland
When it comes to packing for a trip to Scotland there is one item of clothing that you are going to need all year round: a waterproof. It rains in Scotland on average 250 days a year, meaning that during your 5-day Heart 200 road trip you will probably experience at least a drizzle of rain. Due to this, the number one item on any Scotland packing list is a good waterproof jacket.
As for the rest of the year, the temperature in Scotland and the central heartlands is reasonably mild for most of the year. During the winter months, you will most likely experience snow, however, temperatures usually sit around freezing, so it is not too cold. For your reference, the average temperatures in Scotland are listed below during each season.
Spring (March, April, May) – 5-10 degrees C
Summer (June, July, August) – 15 degrees C
Autumn (September, October, November) – 5-10 degrees C
Winter (December, January, February) – 0-5 degrees C
As you can see, the weather never really gets above the teens, with anything over 25 degrees C considered a heatwave. The best way to pack for your trip to the highlands is with layers that can be added and removed as you need them. You will definitely need a hat and gloves during the colder months and will most likely need sunscreen to protect you on the long days in the open.
For our full list of items that we pack no matter where we go in the world, check out our full packing guides over here.
Given the beautiful sights and scenery that you are no doubt going to see around Scotland, we highly recommend packing a good camera for your trip. If you want to read more about the cameras we use and why we love them, check out the link below.
You can read what else we keep in our camera bag over here.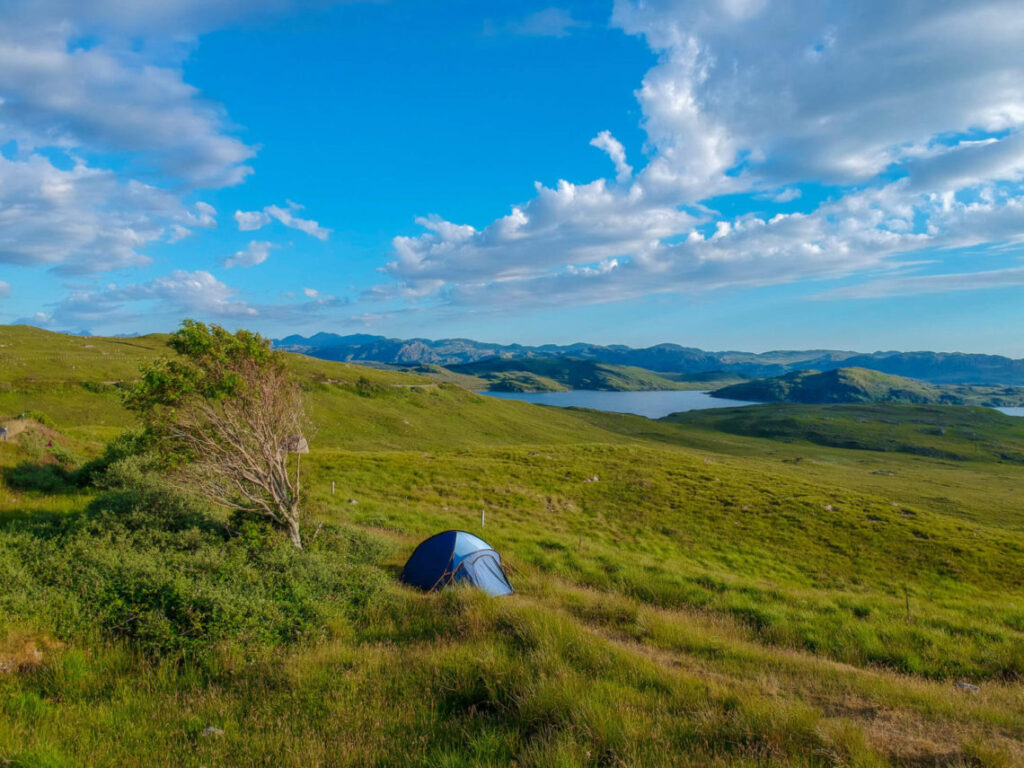 What is the Best Travel Insurance?
I know travel insurance is the least enjoyable thing to purchase and look at when you're planning a trip, however, you wouldn't want to be without it in the event that something happened. Accidents can happen anywhere and the extortionate medical bills will ruin your trip if you are not covered.
To ensure you have a stress-free trip with no worries about potential medical bills, make sure you cover yourself when you travel. We can recommend using SafetyWing, a backpacker-friendly and cheap insurance company that provides good coverage and support. It is also nomad-friendly, unlike most other insurance companies, meaning you do not need to worry about being out of your home country for too long.
Get a quote for your travel insurance right here and get covered!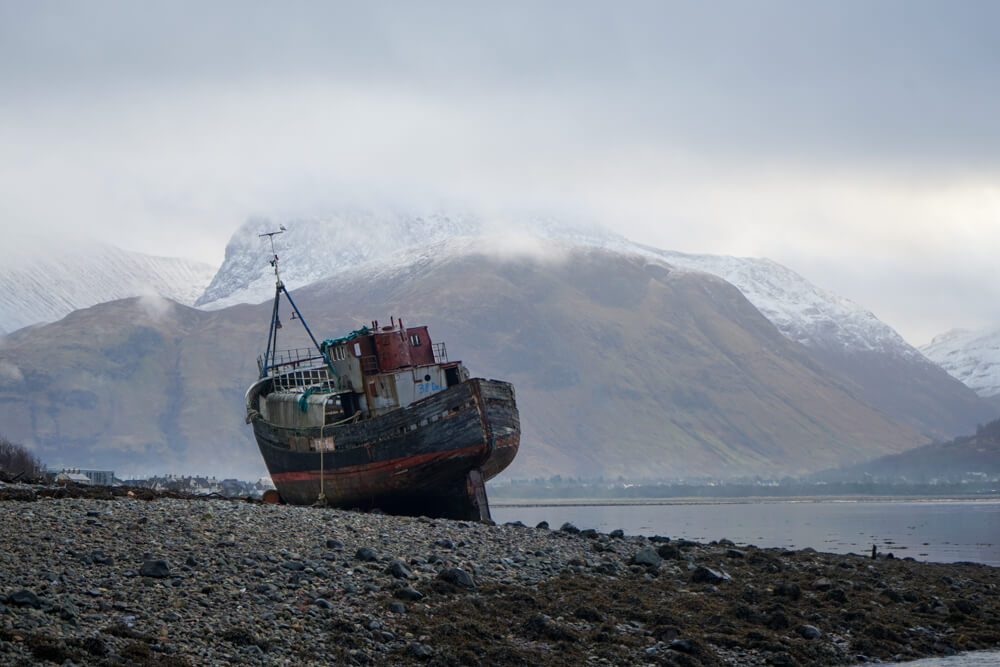 So there you have it, your guide to finding the Corpach Shipwreck. If you are visiting this incredible place and have any other questions on what to expect, leave us a comment down below. We love to chat about this stuff! If you have already been, let us know how it was! Did you have clear skies or moody weather? Let us know in the comments below!
Also, remember to share this with your friends and family that you are going to share this experience with. Sharing is caring and we want to ensure that everyone enjoys their time in this beautiful part of Scotland.
If you are planning a Scotland trip soon then check out our other Scotland content right here. Come and find us on social media to see where we are currently exploring. Tag us in your photos from your bungee jump experience and we will share them with the rest of our community of explorers and backpackers.
Read Now:
---
Save this image to your Scotland Pinterest Board for later!