Just imagine the adventure of packing up the car and heading off into the unknown. Touring the ancient and fascinating highlands of one of the world's oldest and most beautiful countries, Bonnie Auld Scotland. Well, when it comes to road trips in Scotland you are simply spoiled for choice, with a whole host of adventures to choose from.
The ultimate way to explore the best of what Scotland has to offer is to go on a road trip. This incredible country is full of stunning scenery and jaw-dropping locations that will leave you wanting more. If you have the time, we would advise giving yourself a good amount of time to get around these routes and don't rush them. Each road trip has its own unique beauty to explore and the worst thing to do is leave yourself feeling rushed.
This guide lists all of the best Scottish road trips that this country has to offer, including the location, the history, and the top sights of each road trip. Get inspired to explore the incredible country of Scotland with this road trip guide now!
Save this image to your Scotland Pinterest board for later!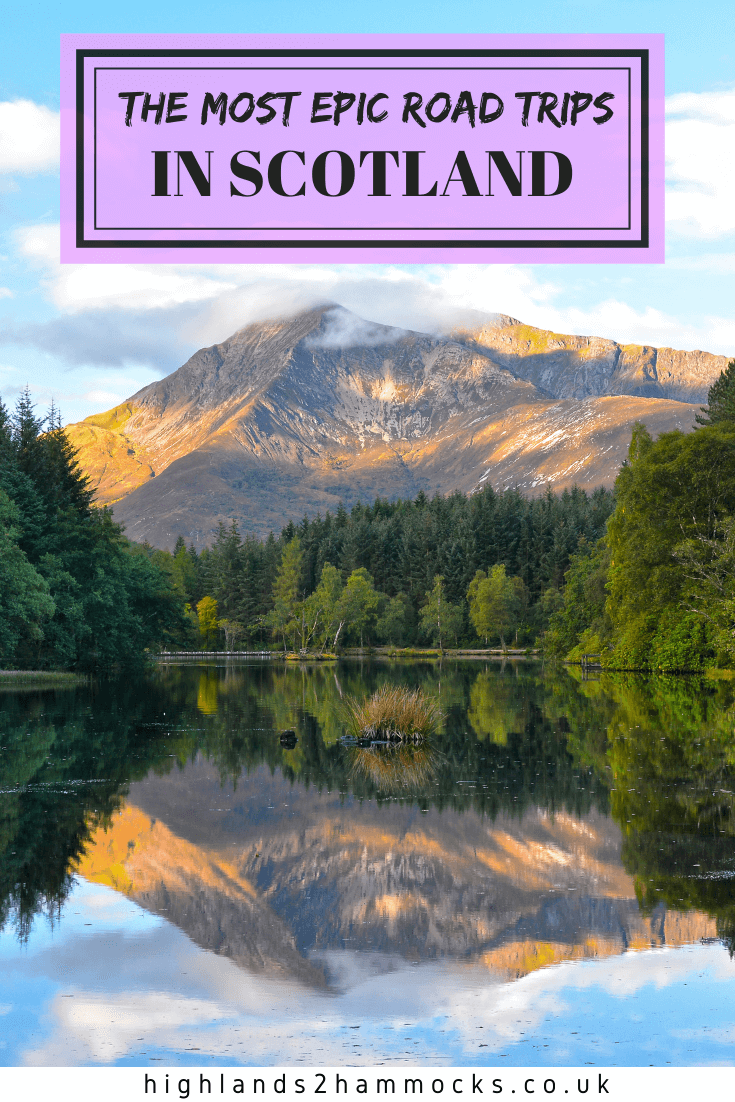 See the scenery for yourself and enjoy watching some of these incredible road trips below. Watch more of our Youtube videos over on our channel here!
The Best Road Trips in Scotland – A Full Tour of the Bonnie Highlands
The North Coast 500 (NC500) Road Trip
One of Scotland's most popular highland tourist routes lies along the very northern coast of the country, drawing tourists from all over the world to the remote highlands and for good reason. As you venture north through the wilderness of the central highlands, the sights, sounds, and landscape around you begin to transform into that of a fairytale.
Epic coastlines, stunning beaches, endless horizons and beautiful wildlife are what awaits you along the north coast of Scotland. Get planning your trip of a lifetime with this guide and witness some the most beautiful scenery in the world for yourself.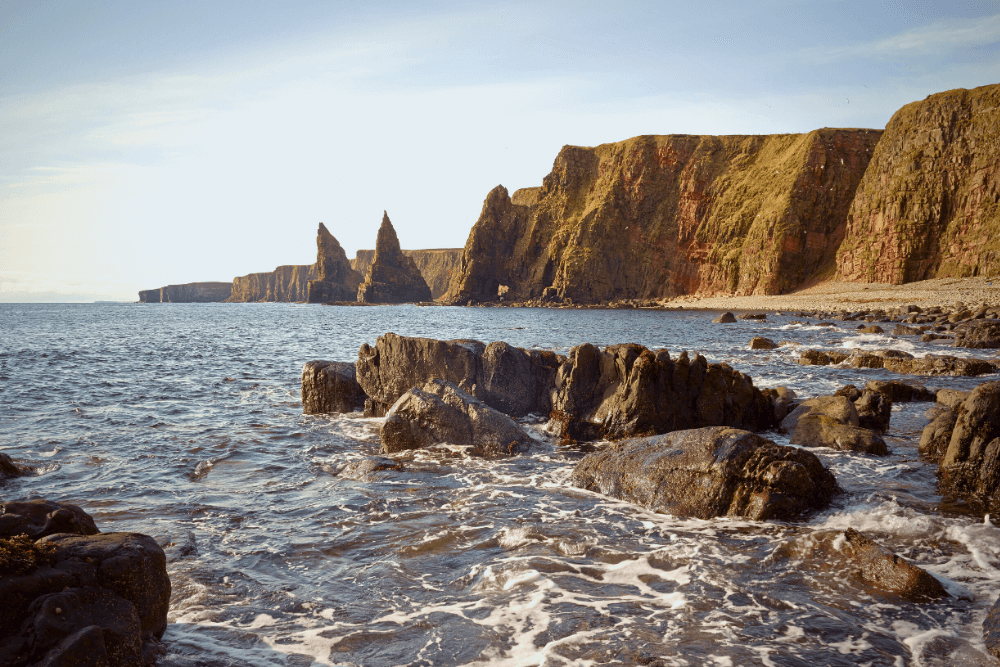 This incredible road trip is a 500-mile circular road trip around the northern Scottish coast, starting and finishing in Inverness. You can drive the route clockwise or anticlockwise, many preferring the anticlockwise route due to the west coast often being preferred for spectacular views.
The top sights on this road trip are the historic castles and Smoo Cave. Smoo Cave has a very interesting history, dating well back to the first days of the Viking settlers in the UK. As you enter through the 50ft opening to Smoo Cave (one of the largest Sea Cave entrances in the UK), you enter into the story for the ages of this part of the country.
We would recommend spending at least 7-10 days on this road trip as there is so much to see and do.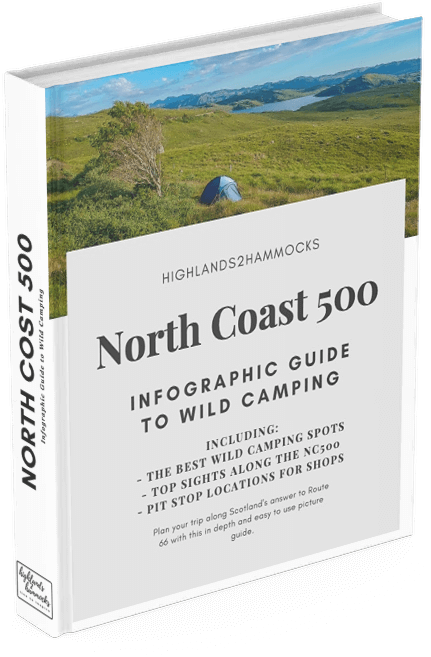 Download an easy to use, NC500 map and North Coast 500 Itinerary right here. Complete with pictures, stopping points and highlights along the way, this guide is a must-have for your next trip!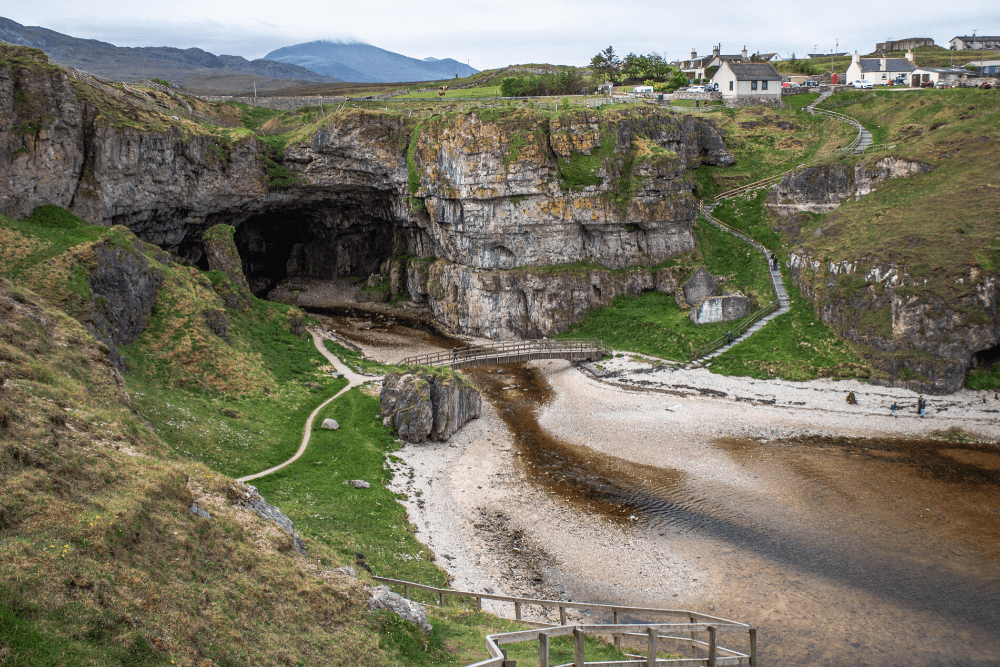 You can watch more of our NC5o0 adventure below. Watch more of our Youtube videos over on our channel here!
The Heart 200 Road Trip
The Heart 200 is a brand new touring road trip, 200 miles around the centre of Scotland. This route takes you through the history in Stirling through the old capital of Scotland and to the beautiful scenery around the Trossachs. The Heart 200 can be explored in sections for weekends away or as one full road trip.
Get ready for some of the world's most beautiful landscape and some of Scotland's oldest sights and scenery. Filled with nature and history, adrenaline rushes and tranquil rivers, the Heart 200 is a road trip to be enjoyed by anyone and everyone of all ages. The best part of this central tour of Scotland is the sheer number of incredible activities around the 200-mile route.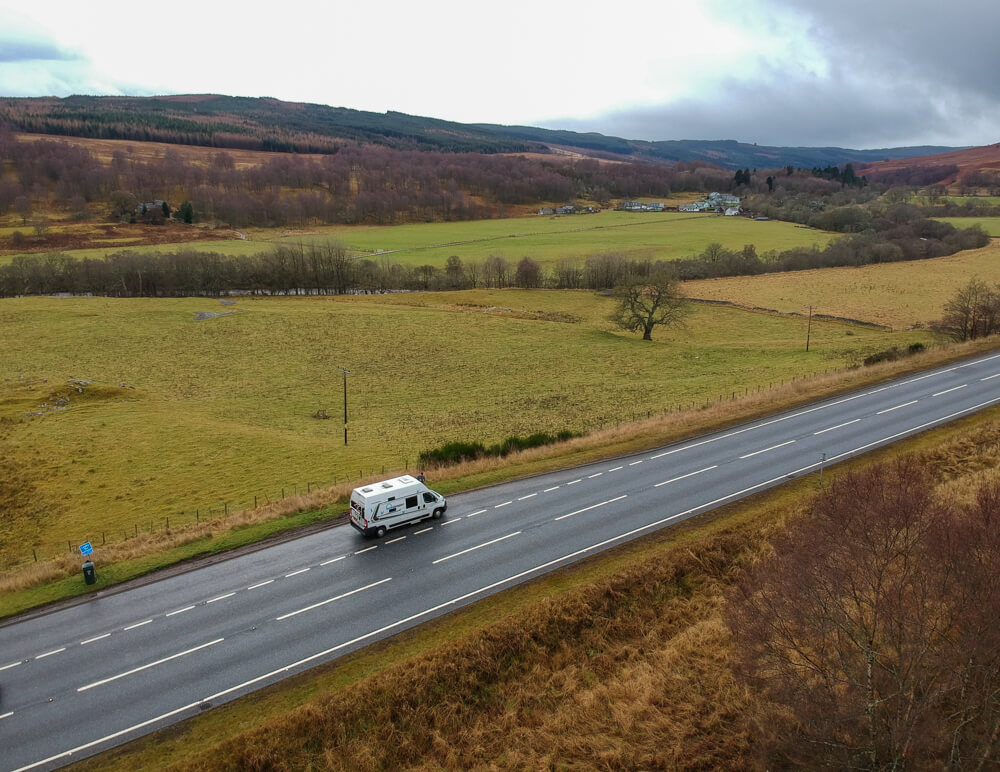 Given the central location of the Heart 200 and the vast number of sights that this part of the country has to offer, it is possible to spend months touring the Heart 200 and you will never get bored.
If you love the thrill of adventure, one of our top things to do on this tourist route is visiting Highland Fling Bungee. Overlooking the incredible landscape in Pitlochry, the team at Highland Fling Bungee will make your day a lot of fun in the highlands whether you choose to go for the full bungee jump or the highland swing. If you want a laugh, make sure you watch our video of our experience, Gemma's scream is something else!
We recommend spending at least 5-days visiting all of the sights listed below, however, if you have time then 2-weeks is the optimal time to spend touring the Heart 200. This way you can spend time at each of the sights listed in this guide and even visit some additional sights and locations that we missed out.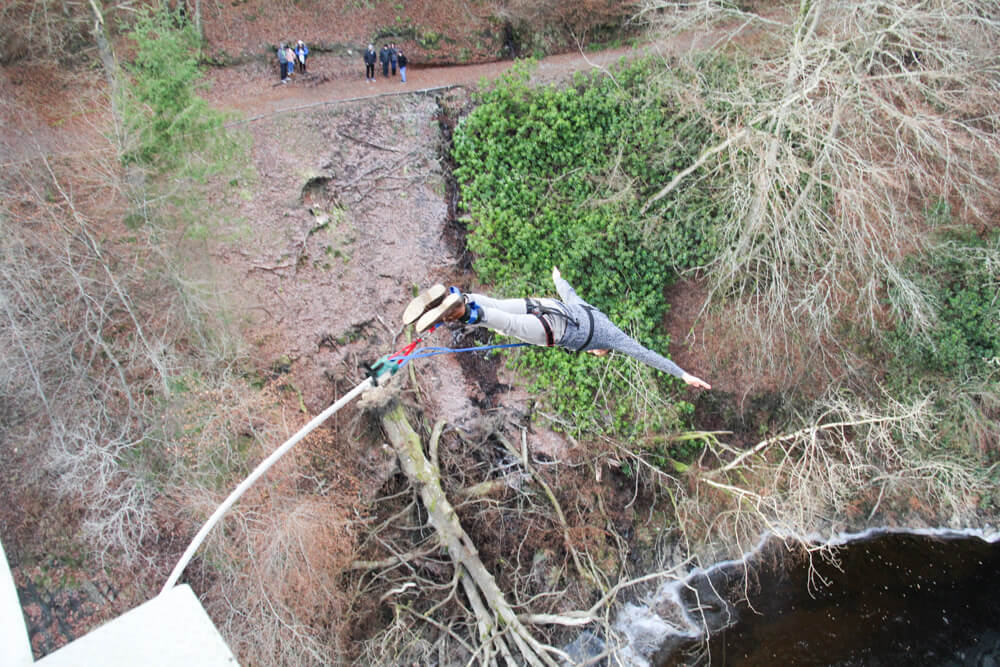 See the Killiecrankie Bungee for yourself in our Best Road Trips in Scotland video. Make sure you subscribe to our Youtube channel for more by clicking here!
The North East 250 Road Trip
The North East 250 road trip is a circular 250-mile round trip showing off the historical castles, the rugged north sea coastline and through the Cairngorms National Park. This road trip also includes a visit to the Granite city of Aberdeen. This part of Scotland is not as commonly visited, therefore, it is likely you will have a quieter trip than if you were driving some of Scotland's other road trips.
Due to being a loop you can start this road trip wherever is easiest for you and drive it either clockwise or anticlockwise.
The route is home to many historical Scottish castles including Balmoral Castle, the Royal Family's Scottish home since 1852. This impressive castle is definitely worth a visit whilst you are in this part of Scotland. It is open during the summer months to the public.
We would recommend spending at least 4 days on this road trip to ensure you have enough time to experience the tours and local sights. If you have the time, we would recommend giving yourself a wee to allow plenty of stop-offs around the loop.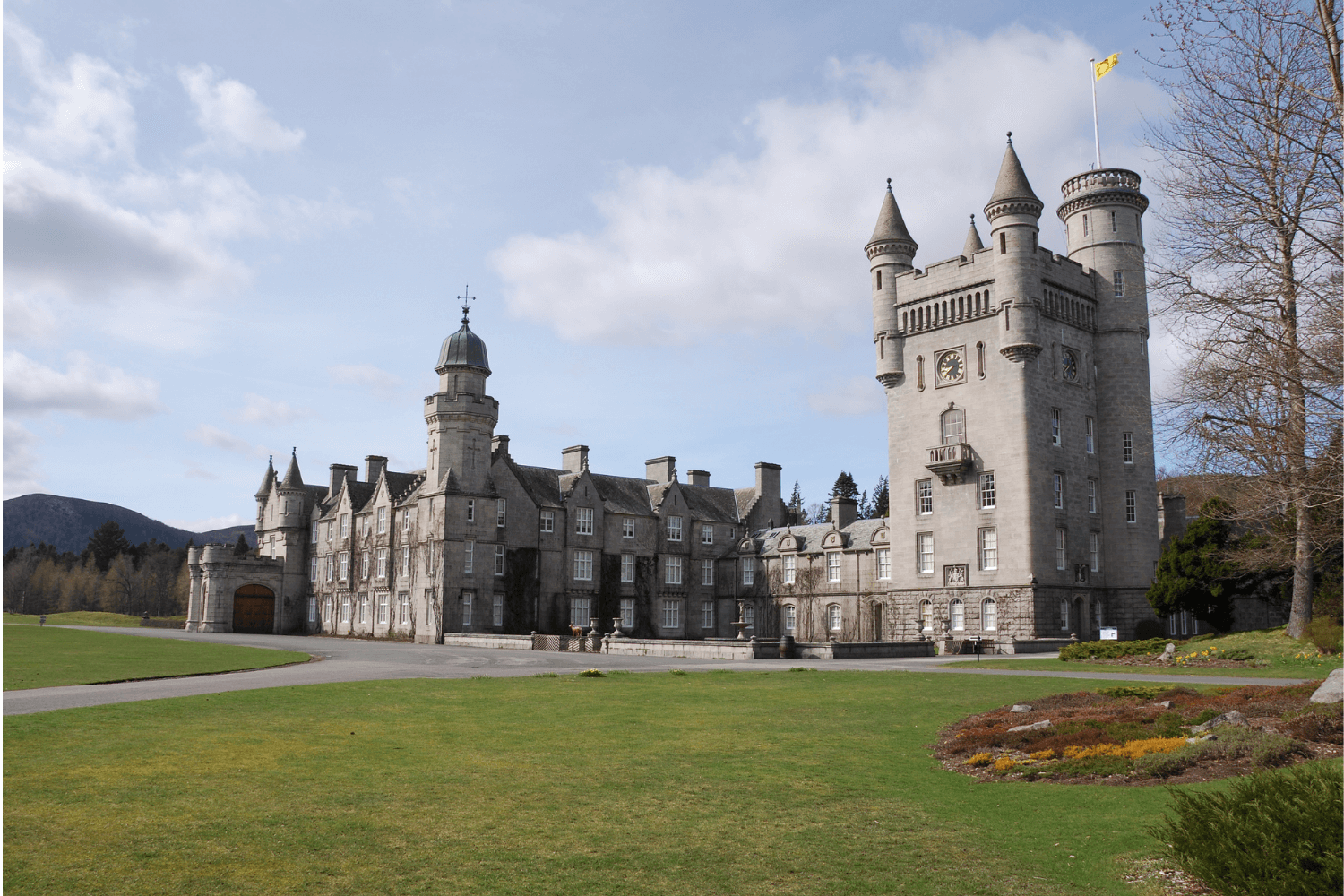 The Argyll Coastal Route
This road trip is one that we have driven many times over the years and when we were growing up. Starting at Tarbert and meandering through the mountains and taking in some of Scotland's small towns as well as the stunning banks of Loch Lomond and the Trossachs National Park, this short road trip is one that shouldn't be missed.
This 129 mile (208km) route takes you up the west coast of Scotland through Inverary, Oban and finishing in Fort William. Along the way, you will pass through one of our favourite places in the world, Glencoe and wind through the well-known passage of Rannoch Moor.
When you reach Fort William, if the weather is clear enough, you will see Scotland's highest Munro, Ben Nevis. This Munro sits at 1345m high, towering over the small town below. Whilst you are in the area, we would recommend heading around 4 miles north to the Corpach Ship Wreck.
We would suggest you allow for 4-days minimum to take in all the best sides along the way at a leisurely pace.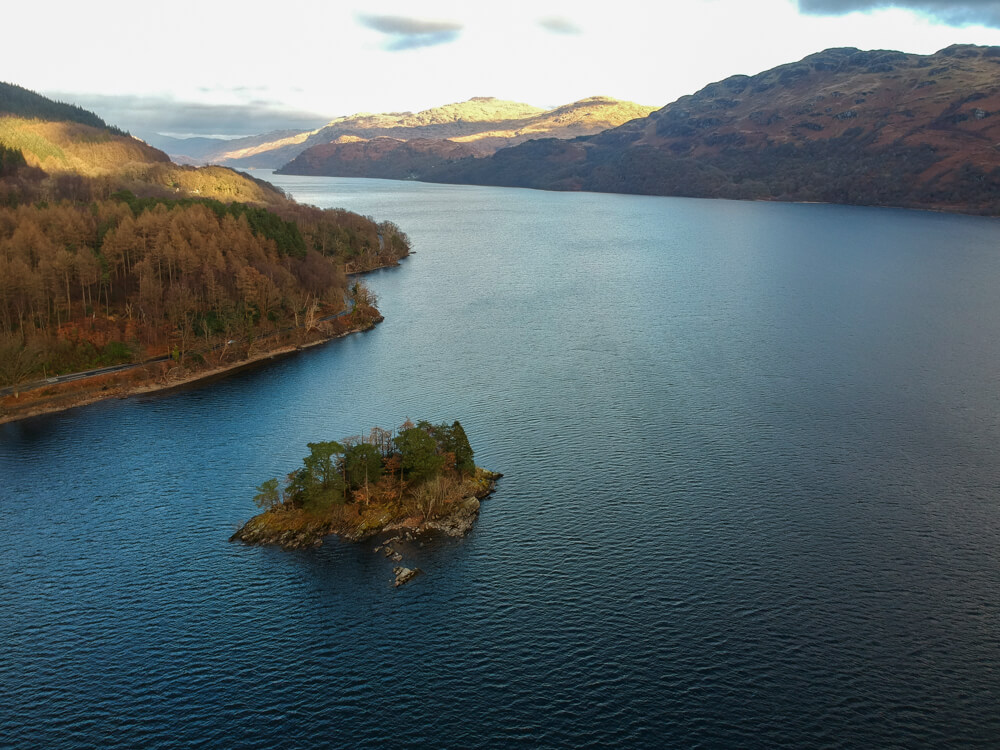 See more of the best sights in the Loch Lomond area in our video below. Watch more of our Youtube videos over on our channel here!
The South West Coastal 300 (SWC300) Road Trip
The South West Coastal road trip takes you on an adventure through the Dumfries & Galloway region of Scotland and also includes Ayrshire. This is a circular road trip that follows quieter off the beaten track roads through the forested countryside and also the coastal roads.
You may have heard of the famous Scottish poet Robert (or Rabbie) Burns who wrote the well-known poems Auld Lang Sign and To a Mouse. When you pass through the town of Alloway, you can learn all about the history and life of this well-known writer by visiting Burns Cottage or Burns Birthplace Museum.
We would suggest enjoying this road trip over a week as there is so much to see around this part of Scotland.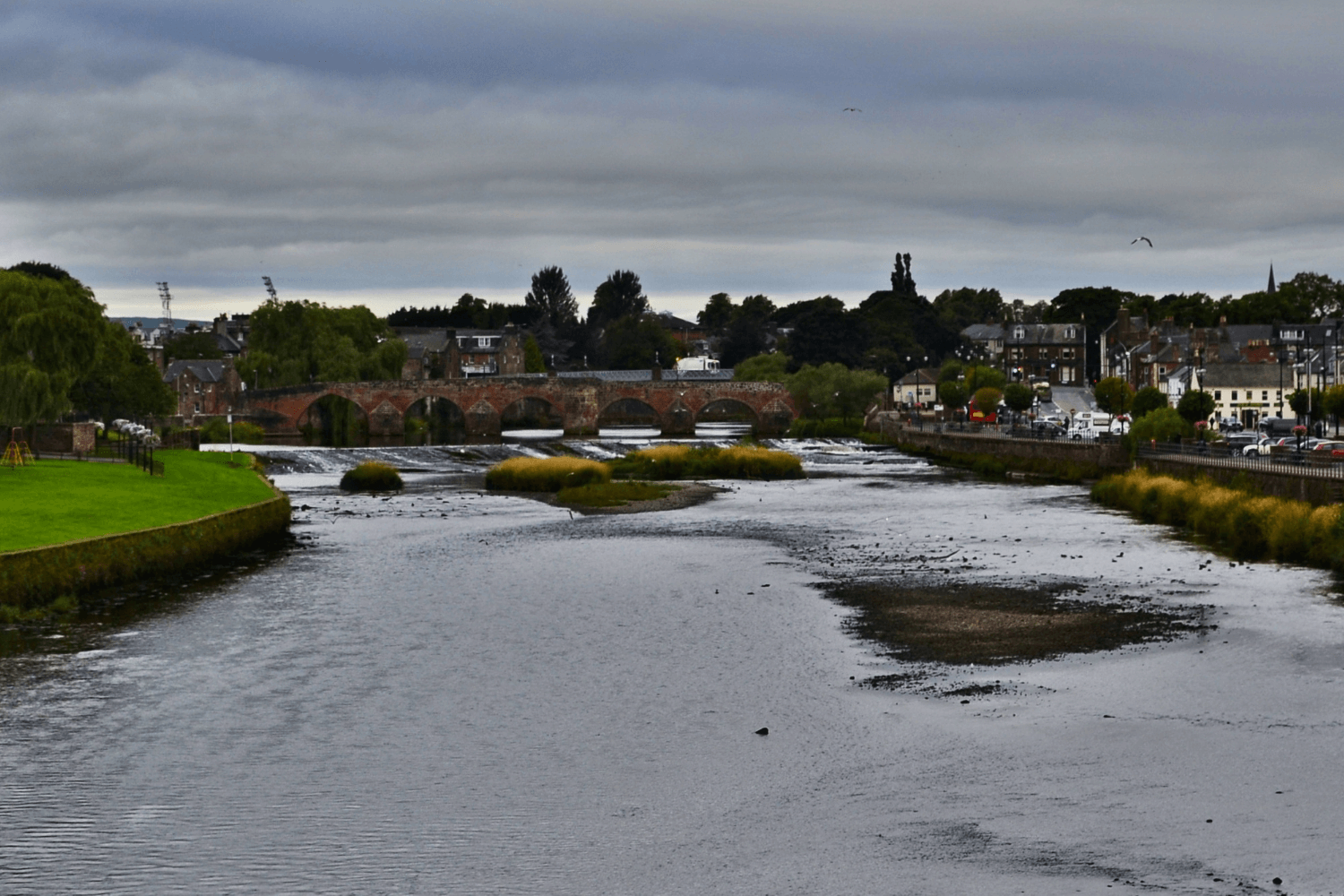 The Isle of Skye Road Trip
The Isle of Skye is one of Scotland's largest and most picturesque islands. The rugged coastline and skyscraping mountains make the Isle of Skye a bucket list destination for many, which is reflected by the thousands of tourists who visit the island every year.
Whether you are a fan of ancient castles, rugged mountains, fascinating geological formations, crashing waterfalls or quaint, babbling streams, the Isle of Skye has it all. You can spend your morning wandering in the mystical Fairy Glen, the afternoon admiring glacial remains and the evening dancing the night away at your local pub.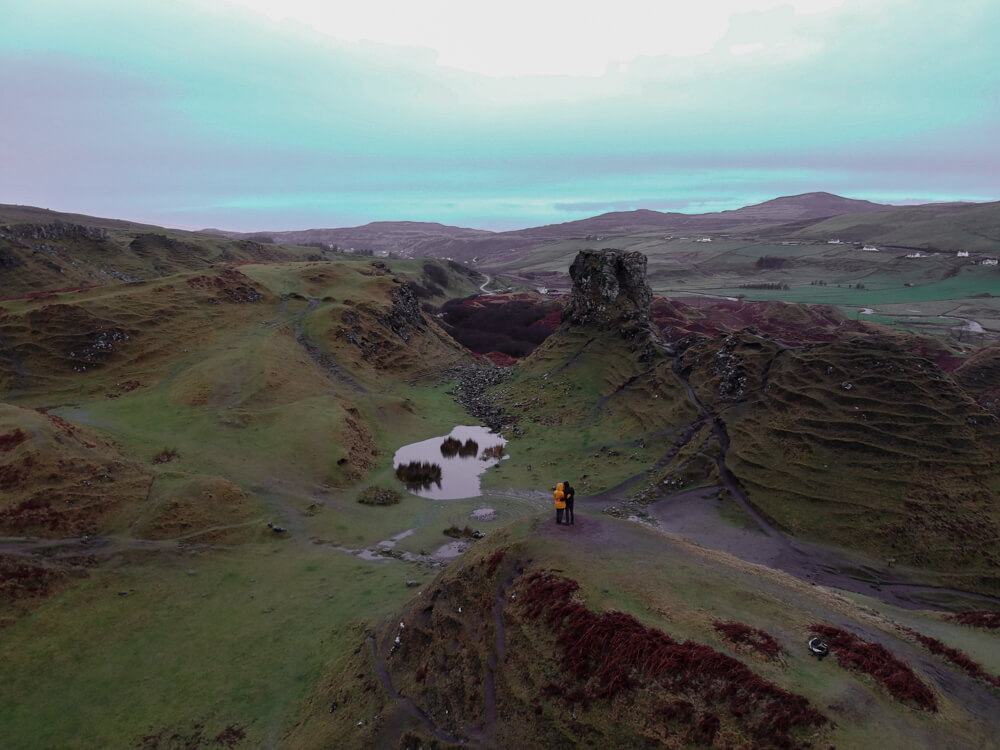 One of our favourite things to do on the Isle of Skye is to climb the Old Man of Storr. On a clear day, the views across to the Isle of Raasay and mainland Scotland are fantastic.
We would recommend spending at least 4 days on the Isle of Skye, there is a lot to see on the island and after being 3 times, we still have more sights to tick off our list.
See more of the incredible Isle of Skye (in blustery wintery conditions) in our video below. Watch more of our Youtube videos over on our channel here!
The Edinburgh to Isle of Skye Road Trip
The remote highlands of Scotland draw tourists from all over the world with their enchanting beauty, fascinating history, and mystical folklore and legends. One of the most popular places for both Scots and visitors to Scotland alike is the Isle of Skye, also known as the Misty Isle. For anyone visiting Scotland, whether it is a month-long trip or simply a weekend visit, no trip to this beautiful is complete without visiting this enchanting island.
The road trip from Edinburgh to the Isle of Skye has the opportunity to take in some of Scotland's most beautiful sights. Passing through the small town of Dunkeld and the popular tourist town of Aviemore in the Cairngorms you will already be getting a feel for the mountainous scenery that Scotland has to offer.
Spend some time exploring the Isle of Skye and taking in the sights like Mealt Falls and the Sligachan Bridge. On your return back to Edinburgh, we would recommend heading back through the mountains in Glencoe. Here, you must stop off at the Kings House to see the deer and take in the incredible views of Buachaille Etive Mor. Take the road back through Stirling and then back to Edinburgh.
We would recommend spending 4 days at least soaking up the sights on this road trip. You could easily spend longer if you have the time as there is so much to see.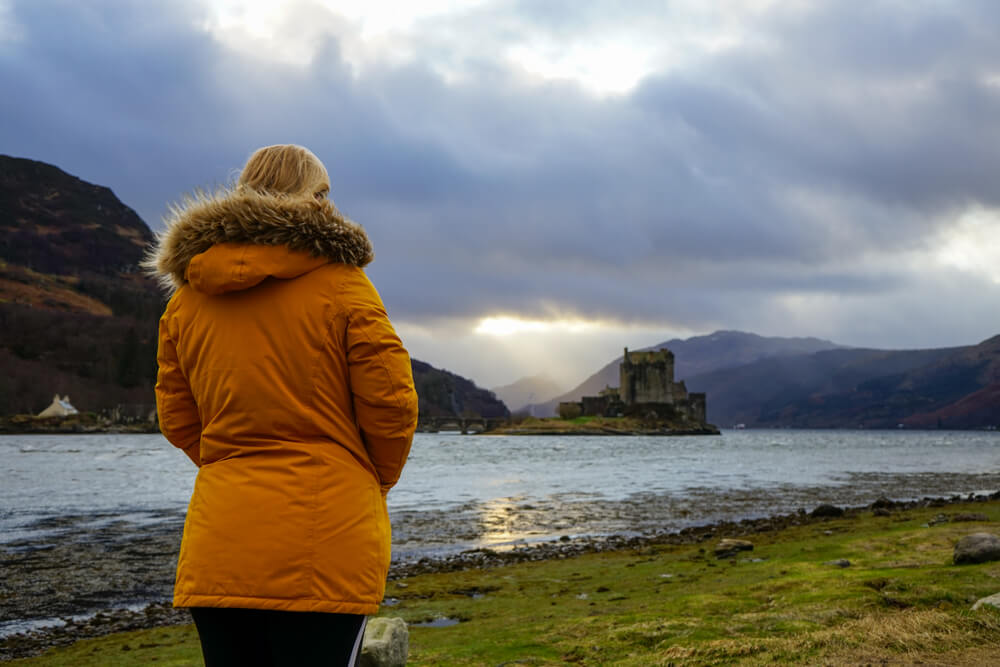 See more of our road trip from Edinburgh to the Isle of Skye here. Watch more of our Youtube videos over on our channel here!
The Road Trip through Glencoe –  Hidden Gem of Scotland
Cruise through the Scottish Highlands along the A82, one of the most panoramic and scenic roads in the country. The well-known road is surrounded by towering Munros that were formed by volcanic activity and shaped by glaciers thousands of years ago.
When you arrive in the small town of Glencoe, you will begin to understand why this is one of our favourite places in the world. Sitting right on the banks of Loch Leven, Glencoe is surrounded by beauty. If you stand on the shores of this loch, you either have the peaceful view of the water on one side or the breathtaking view of the towering mountains on the other.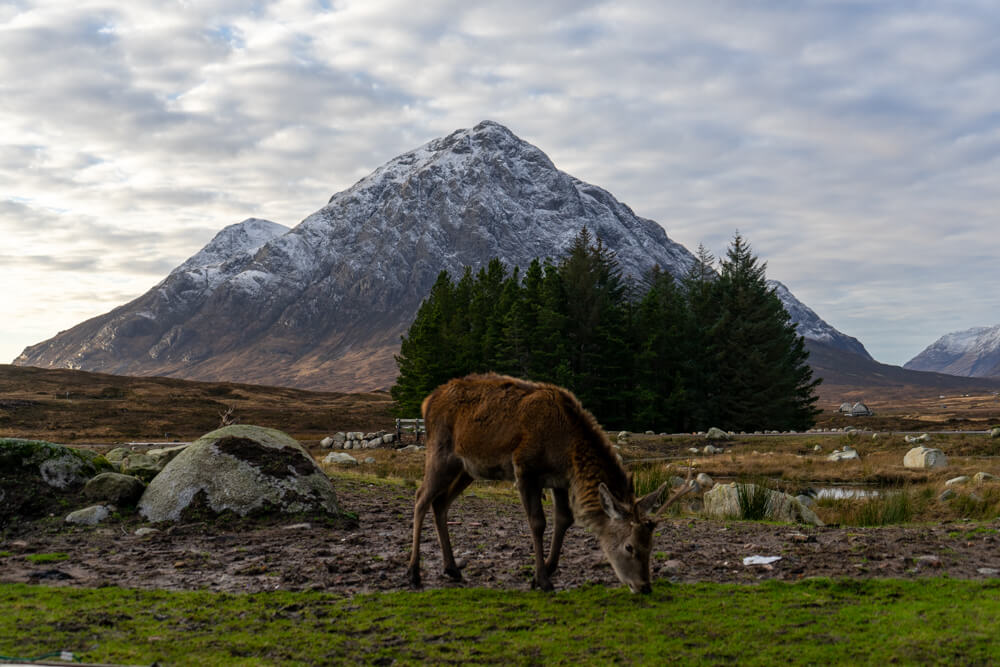 Glen Etive is arguably one of the most beautiful places in the whole of Scotland. The panorama of insane views is simply breathtaking. Since starring in the James Bond film, Skyfall, this stunning location has become increasingly popular.
Another must-see on your road trip through Glencoe is the Thress Sisters, also known as Bidean Nam Bian. These 3 peaks dominate the skyline and the view from the car park at the side of the road is just unbelievable.
It is possible to drive through this region in a day, however, we would suggest that if you plan on getting out, walking and exploring then it would be best to spend at least a couple of days there.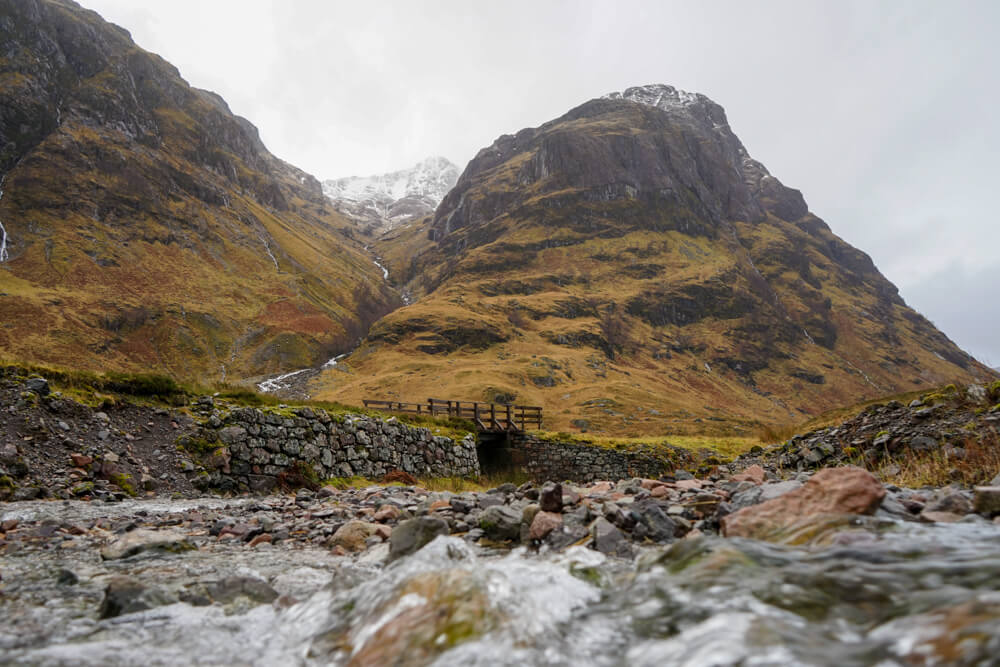 Before You Leave for Scotland
Before you head off on your trip around Scotland, there are certain things you will need to get organised to ensure a smooth trip. These include how to get around the route, including being aware of single track roads, etc., what to pack for Scotland, where to stay along the route and what travel insurance to book.
How Do I Get Around?
Given the remote locations of the majority of the best sights in Scotland, the best way to get around this road trip is by driving. There are of course other methods that are still popular, such as cycling and hiking, however, if you have a short amount of time on the route, neither of these are very suitable.
As for public transport, this will be very time consuming and difficult way of travelling around Scotland. However, with the increasing problem of congestion in some parts of Scotland, this is a good option to research if you have time.
If you are looking to rent a cosy, reliable and luxurious campervan for your trip around Scotland, we highly recommend hiring through Bunk Campers. We toured with these guys around the Heart 200 road trip in Scotland's central highlands and could not believe the comfort and customer service we experienced with their vans.
Browse the full range of vehicles on offer at Bunk Campers over here.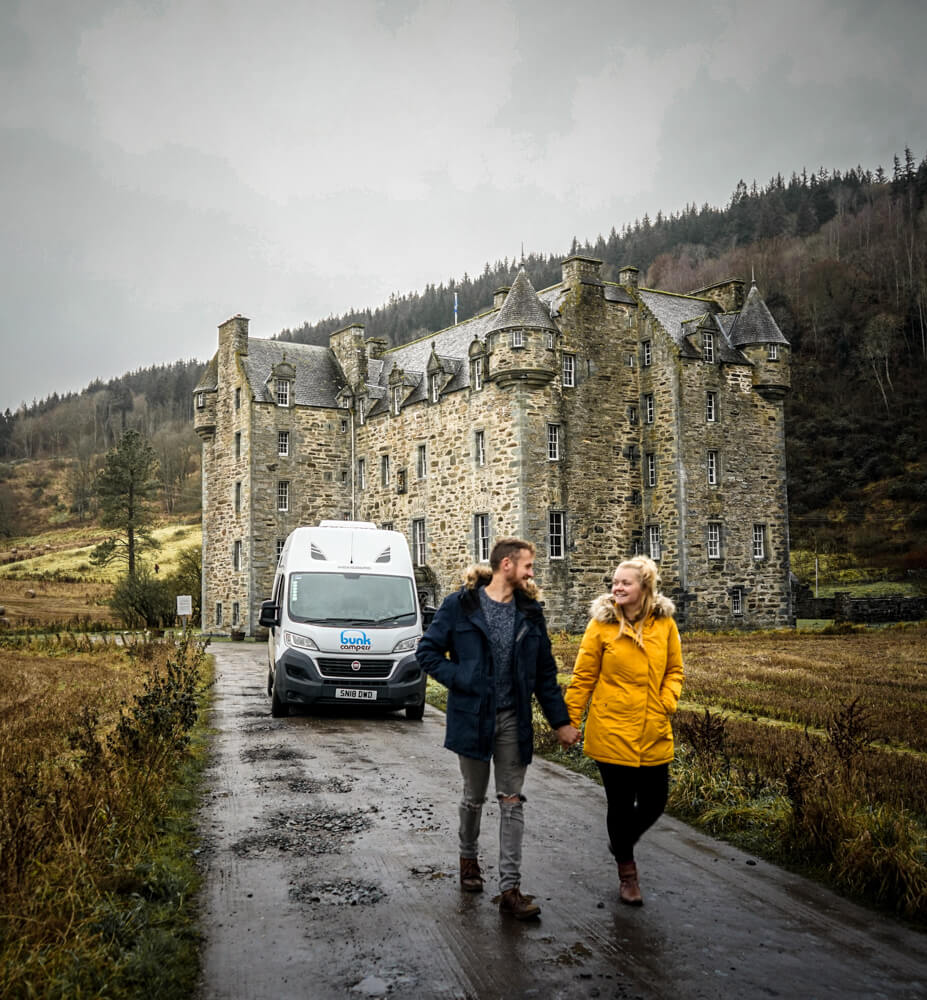 What Should I Pack for Scotland?
When it comes to packing for a trip to Scotland there is one item of clothing that you are going to need all year round: a waterproof. It rains in Scotland on average 250 days a year, meaning that during your trip to Scotland you will probably experience at least a drizzle of rain. Due to this, the number one item on any Scotland packing list is a good waterproof jacket.
As for the rest of the year, the temperature in Scotland and the central heartlands is reasonably mild for most of the year. During the winter months, you will most likely experience snow, however, temperatures usually sit around freezing, so it is not too cold. For your reference, the average temperatures in Scotland are listed below during each season.
Spring (March, April, May) – 5-10 degrees C
Summer (June, July, August) – 15 degrees C
Autumn (September, October, November) – 5-10 degrees C
Winter (December, January, February) – 0-5 degrees C
As you can see, the weather never really gets above the teens, with anything over 25 degrees C considered a heatwave. The best way to pack for your trip to the highlands is with layers that can be added and removed as you need them. You will definitely need a hat and gloves during the colder months and will most likely need sunscreen to protect you on the long days in the open.
For our full list of items that we pack no matter where we go in the world, check out our full packing guides over here.
Given the beautiful sights and scenery that you are no doubt going to see around Scotland, we highly recommend packing a good camera for your trip. If you want to read more about the cameras we use and why we love them, check out the link below.
You can read what else we keep in our camera bag over here.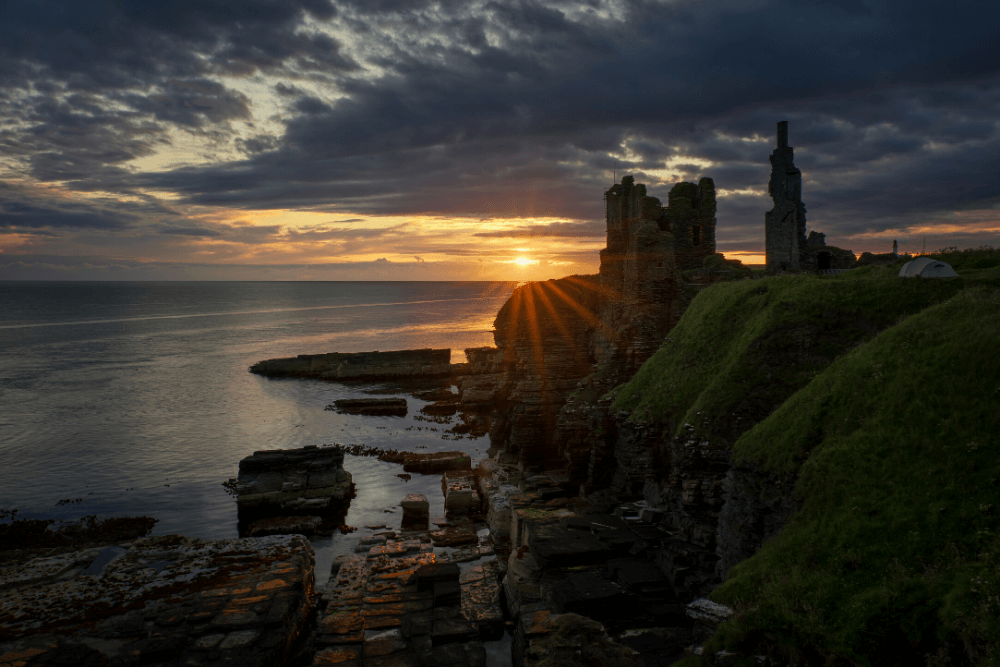 What is the Best Travel Insurance for Scotland?
No matter what type of adventure you are heading on, whether it is a mountain adventure or a relaxing beach destination, one thing we all need to be aware of is that accidents can happen. The last thing you want is for an unexpected medical emergency to ruin your trip of a lifetime. Luckily, that is what travel insurance is for.
Whenever we travel abroad, we get covered with World Nomad's Travel Insurance, a reliable, friendly and extremely affordable method of covering yourself on any adventure. With years of experience working for backpackers around the globe, the service they provide is perfect for whatever type of trip you have planned.
Get covered for your next trip and get a quote from World Nomad's right here.
So there you have it, Scotland's best road trips. If you have visited Scotland recently, let us know what you thought of the sights listed above, or if you have any suggestions let us know in the comments below.
As always, sharing is caring so make sure to share this photo guide with your family and friends and inspire them to head off on their own Scottish adventure. If you are planning the trip for yourself, make sure you have a look at the rest of our Scotland content for more inspiration to our beautiful home country.
When you set off on your own adventure, be sure to tag us in your photos on Instagram and we will share them with the rest of our community. In the meantime, why not follow us over there to see what we are currently up to and keep up with us on our Instagram Stories.
Now Read:
This article may contain affiliate links that provide us with a small income. For more information read our Affiliate page.
---
Pin this image to your Scotland Pinterest board for later