South Korea is rapidly becoming a number one tourist destination. This beautiful country manages to combine traditions and historical sites, harmoniously alongside the modern and technological advancement. Needless to say, Korea has something to offer for everyone. If, however, you're a true nature lover or need a little breather from the busy city of Seoul (which is also known as Korea's New York), you can try out these top 3 ways to experience South Korea nature.
All of these lie in the Seoul area, so you really do not need to go far from the capital! Make sure you include these in your Seoul sightseeing trip.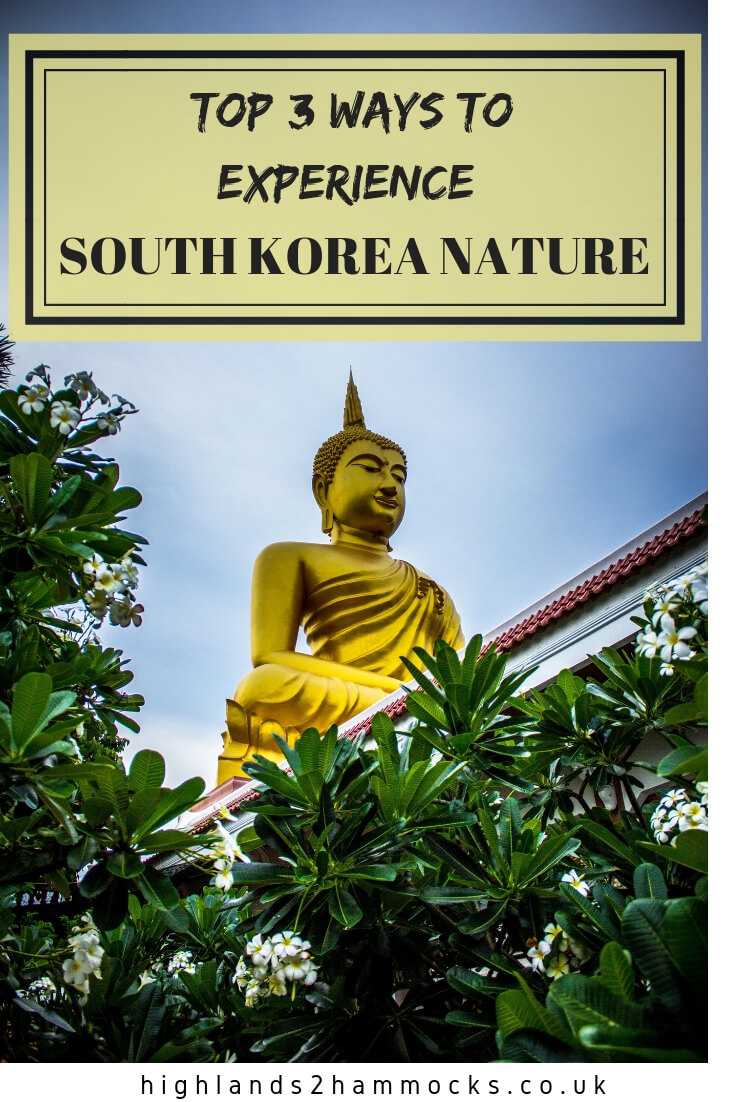 Three Stunning Ways to Experience Nature in South Korea
Before You Leave for South Korea
Before you head off on your trip, there are a few things to get sorted to ensure a smooth adventure. These include what to pack, where to stay and what is the best travel insurance to get.
What to Pack for South Korea
The weather in South Korea is similar to the UK, low temperatures in Winter between 1OC and 10OC and 20's in the Summer. If you are travelling to South Korea in winter you will want to pack plenty of warm clothes for your Korea trip. If you need some inspiration, check out our Winter Hand-Luggage for Men and Winter Hand-Luggage for Women
When packing for Summer, we try to stick with the Wash one, Wear one and Dry one principle. This means we aren't carrying 10 extra pairs of socks that you will never even wear. For a full idea of what to pack, have a look this Summer Packing List for Men and Summer Packing List for Women.
What is the Best Travel Insurance for South Korea
As you would do when you are travelling any country, make sure you have travel insurance before travelling to South Korea. We can recommend using World Nomads Travel Insurance for the best and cheapest coverage. Always make sure that you are covered for the activities you will want to take part in whilst you are away.
Get your quote before you leave on your trip right here.
Where to Stay in South Korea
Regardless of your taste in accommodation, Souel will have the perfect place for you. The huge range of hotels, hostels and BnB's available will make any backpacker our luxury tourist feel at home. These are our top picks for your stay in Souel, no matter what your budget may be.
Luxury – Splash out on your stay in Souel with a private apartment all to yourself. Relax in the beautiful Artist House 17, with your own bathroom, kitchen, two bedrooms and even washing facilities. This is the perfect place to relax and unwind from your adventures in the South Korea nature.
Book your stay at Artist House 17 right here.
Mid-Range – Sitting directly on the subway line with free wifi and a huge comfy bed, GS Hotel Jongno is the perfect mid-range budget accommodation for you. Included in your stay is a free, continental breakfast and free teas and coffee.
Book your stay at GS Hotel Jongno right here.
Budget – Right on the river and easily reachable from the city, Flexhome Souel is the perfect budget accommodation for your trip to Souel. With this budget stay you will get free wifi, a comfortable bed, sharked kitchen and bathroom and even a garden to relax in.
Book your stay at FlexHome Souel right here.
For all other accommodation options in South Korea, click here.
If hostels are more your social scene, there are a huge range of hostels to choose from in and around Souel. Book your stay for Souel right here.
Also Read – Best Bank for Travelers – Starling vs Monzo Card Review
Activities to Experience South Korea Nature
Hiking in Soeul
Korea consists out of 70% mountains and has some of the most amazing hiking trails famous not only with Koreans but throughout the world. This means one thing of course, that hiking is a fantastic way to experience Korea nature.
One of Korea's most famous mountains is Hallasan mountain. It's an amazing nature/animal rich mountain that is at the base of many Korean myths. The older Korean generation believes spirits and Gods live there. If you were to climb it and see a star you would be granted a longer lifespan. BUT, despite your possible wish for living a longer life, I found through my own hiking experiences that there is one mountain that will leave you even more breathless. One that's literally worth the blisters on your feet!
I'm talking about the Bukhansan Mountain.
After an off-the-beaten-path hike, you will be rewarded by the sight of this amazing giant golden Buddha. It's even bigger than the surrounding trees and looks even more impressive in reality. Well worth the (only) 2-hour hike to reach it.
Since you need to go off the main hiking trail to reach it, it's safe to say many Koreans themselves have never seen it.
Animal Cafes in Souel
A less wild way to experience Korea nature is, of course, animal cafes. Animal cafes are a big trend in Asia, and Korea definitely houses one of the best and nature-friendly ones. Is there a better way to settle in and relax with a cup of coffee than with a furry friend for company?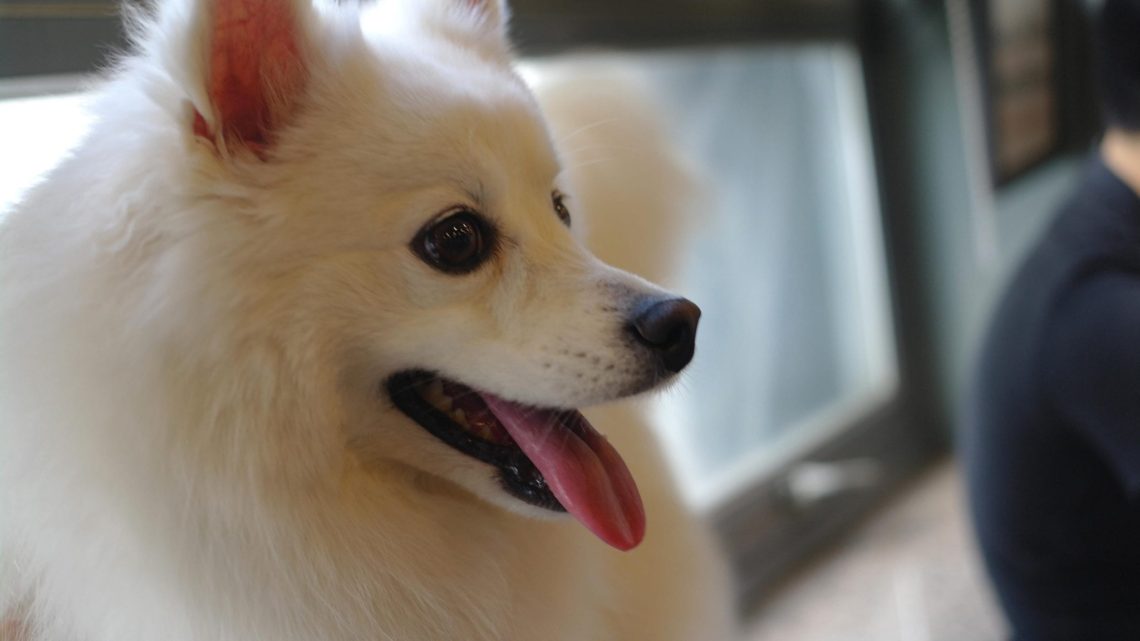 Around Seoul, you can find cat cafes and dog cafes in almost every city (student cities even have several throughout). Not only is it a great way to meet your furry friends, but it can help you relieve some of the travel stress for just a few dollars.
They are usually very well taken care of and you won't spend more than 7 dollars for a drink and a few hours with these well-groomed dogs and cats.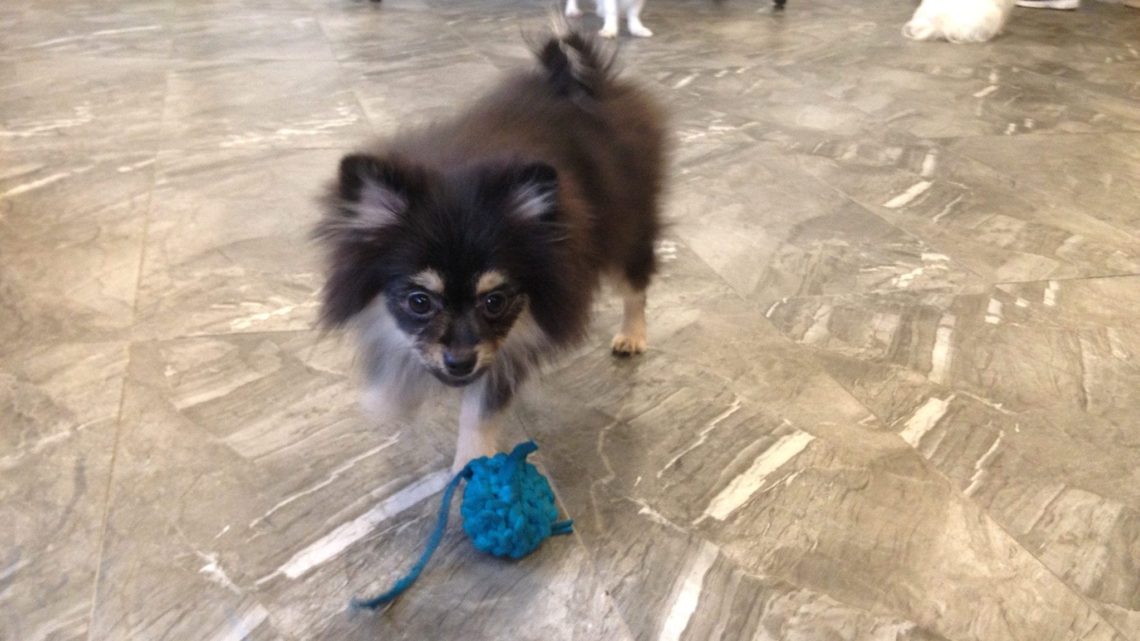 Tip: You can even buy animal snacks so you can lure all the cats and dogs to come to you!
Other than that, Seoul also has cafes where you can meet owls, meerkats, raccoons, and even sheep!
If you're not a big fan of meeting animals in a cafe, I suggest you head to Korea's Jeju Island. Throughout the island, you can experience horseback riding on many of the incredible mountains or beaches. This is a pleasant way to enjoy the nature that Korea has to offer, whilst also admiring the beautiful scenery.
Island Hopping in Search or Korea Nature during Different Seasons
Because Seoul is – despite all the overwhelming mortar buildings – filled with trees and small parks, you get to enjoy a new look of Korea's capital city during different seasons, without leaving its bustling centre.
However, the best way to see the passing of the seasons is by Island hopping.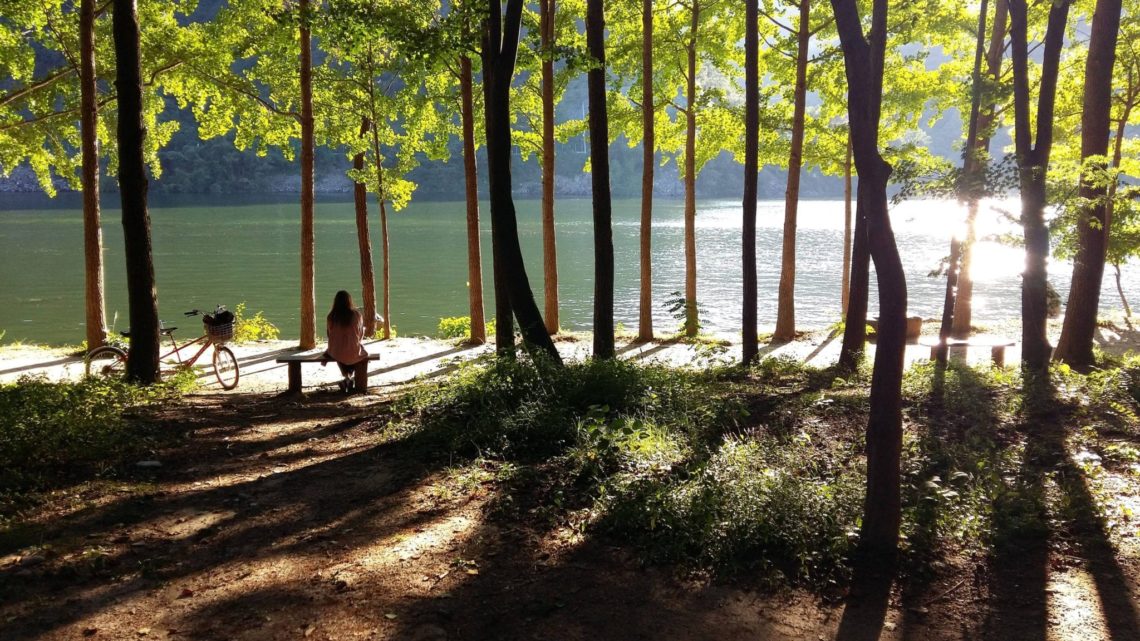 If you're going towards Jeju Island you will have the opportunity to easily reach surrounding Islands using the ferry.
If you don't feel like going that far or doing something that takes a lot of energy I suggest you visit Korea' Nami Island. It's a very small Island located near Seoul in the Gapyeong area, (there are plenty of buses that will take you straight to the docks from Gapyeong Station). From here you will get to see squirrels, rabbits, peacocks, etc. roam free around you.
Renting a bike on the Island is also very cheap and a great way to see the whole Island in one day. This allows you to go where many tourists don't go by foot, (you're allowed to freely bike around the whole Island and tourists tend to stay around the centre where all the festivities and activities are at).
Learn more about Nami Island here.
So there you have it, the best ways to experience South Korea nature around the beautiful city of Souel. If you have recently visited South Korea and enjoyed your trip, let us know in the comments section below. What was your favourite activity? What nature did you enjoy the most? Did you do any activities we missed here? Tell us in the comments!
Also remember that sharing is caring! Share this post with your family and friends, so they can get planning a trip of their own to this beautiful part of the world.
If you found this guide useful, check out our other Asia content to plan the rest of your trip over here. Catch up with us on social media and tag us in your South Korea photos so we can share them with our community of adventurers.
Now Read:
This article may contain affiliate links that provide us with a small income. For more information read our Affiliate page.
---
Pin it for later!