Melbourne is one of the favourite cities in Australia for backpackers to begin their working holiday visa. One of the largest cities in Australia and ex-capital of the country, Melbourne is full of beautiful buildings, amazing history,
cheap and fun activities
, and vibrant social life. It also happens to be situated far enough south that the temperature is almost bearable during the Australian summers. Melbourne is the one area in Australia that does not experience consistent 40oC heatwaves! If you are moving to Melbourne on a working holiday visa, then you have come to the right place for all the advice you will need. We aim to make your arrival into one of our favourite spots in Australia as smooth as possible so that you can get up and running quicker than we did. This guide contains all you need to know about
moving to Melbourne on a Working Holiday Visa (417 or 457)
, including everything from how to get to the city from the airport to the ultimate Australia working holiday checklist.  
Download our FREE full guide to arriving in Melbourne and getting yourself set up. This includes how to setup a bank account, superannuation and so much more!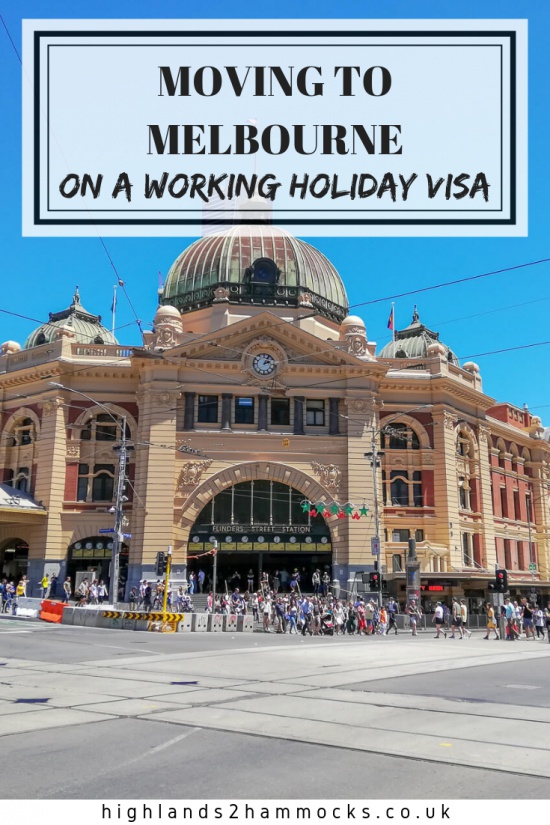 This guide will take you through the step by step process of what to organise before you set foot in Australia, through to finding a job and settling into your life in the world's most liveable city. All of the below points will be discussed in greater detail later in this article.
Before you leave for Australia

How to sort accommodation in Melbourne
What the best travel insurance is for Australia
What to pack for your Working Holiday Visa
What the best SIM cards are for Australia

After you arrive in Melbourne

How to get to the city from the airport
How to get around Melbourne
How to set up your bank card
How to set up your Tax File Number
How to apply for Medicare

How to find work in Australia on a Working Holiday Visa

What types of jobs are most popular
How to apply for work
Advice for second-year visa work

The Melbourne social scene and our favourite spots

Melbourne free walking tour
The best happy hours in Melbourne
The best, cheap restaurants in Melbourne
Arriving into Melbourne on a Working Holiday Visa – Work and Travel Australia
Before You Leave
Before you embark on this adventure of a lifetime, there are a few things that we would recommend getting organised before you arrive into Australia. All of these will simply make your arrival as smooth and enjoyable as possible, helping you to settle in and make the most of your time in Melbourne.  
Accommodation in Melbourne
For your arrival into Melbourne, we highly recommend organising a stay in an Airbnb, hostel or similar accommodation for at least the first week. This will give you the opportunity to get over the dreaded jet-lag from your round-the-world flight, find out what areas you of Melbourne you like best, work out how much you want to spend on accommodation and what type of accommodation you want. If you are planning to rent an apartment, this will also give you somewhere to stay whilst you organise viewings. In terms of overall cost of living, accommodation in Melbourne will be one of your greatest expenses. Even a room in a hostel will set you back around $20-30/night for a large, mixed dorm and hotels are even more eye-watering. During our 3 months in Melbourne, we found as a couple it was cheaper to rent one room through Airbnb than to pay for two dorm beds.  
Private Rooms in Melbourne
If you are travelling as a couple, you should be able to find reasonably cheap accommodation in the suburbs around the city by using a mixture of
Booking dot Com
and
Airbnb
. You will find that private room prices will actually work out cheaper than a hostel dorm for two people.
Book your stay with Booking dot Com right here for your best choice of budget hotels.
Book your stay with Airbnb right here and get £25 off your first booking.
Hostels in Melbourne
If you are travelling solo and wanting to meet new people, how about trying out some of the Hostels Melbourne has to offer? A hostel in Melbourne will be full of socialising and plenty of people to meet who are in the same situation as you. We would recommend that you look for a hostel in the city centre of Melbourne, close to the bars, restaurants and main attractions. This will give you a good feel for the city and where the best social scenes are. Be on the lookout during your stay for hostels that provide "work for rent" deals, where you can work the bar or do housekeeping for a certain number of hours a week in exchange for free accommodation. You can look for this work on the websites discussed in the "How to Find Work' section later in this article.
You can browse and book the best hostels Melbourne has to offer right here
.  
Apartment Rental in Melbourne
As for renting a full property to yourself, or even renting an shared apartment, the rental agreements can tend to be slightly more formal than wth Airbnb or hostels. You will most likely be asked to provide a deposit or "bond" in advance as a guarantee for the protection of the residence and this is normally 1 week to 1 month of the rental agreement. Rental contracts are normally a minimum of 6 months, unless you organise it with a flatmate who is sub-letting to you. This might be perfect for you if you intend to stay in Melbourne for a long period of time and work.  
How to Find Apartments to Rent
There are a few different ways to find apartments to rent in Melbourne. These include websites like
flatmates.com
, as well as
Gumtree
and Facebook groups. The following Facebook groups list shared and private apartments available for rent.
Accommodation In Melbourne For Students/Professionals/Travellers
Rent a Room in Melbourne – House/Property/Home/Flat/Apartment/Accommodation
Shared flats, rooms, sublet, accommodation Melbourne
The Best Travel Insurance for Australia
Even when you are moving to Australia on a working holiday visa, it is still highly recommended that you purchase travel insurance. If you are in an accident, the costs aren't even worth thinking about without cover. Although Australia has an agreement with
certain countries
called "Medicare" (which we will discuss later on), we would still recommend that you purchase travel insurance as well as large medical expenses and procedures may not be covered. After years on the road, we have found that the best provider of travel insurance for backpackers and travellers alike is with
World Nomad's travel insurance
. Not only does this give you a clean, comprehensive and cheap cover, it is also super easy to renew whilst on the road. The team are used to handling people with no fixed address, which makes claiming as a backpacker a LOT simpler.
You can book your travel insurance with these guys right here.
Also Read – The Ultimate Melbourne Itinerary – Five Days in the City
What to Pack for Melbourne
Unlike the rest of Australia, Melbourne's seasons are more suited to their names. If you are arriving into Melbourne in the winter, we would recommend you pack a pair of boots and a jacket. No joke, it shocked us too when we had to buy a hat and scarf! If you are arriving into Melbourne during the summer months, you can expect some warm weather and even some days that the temperature will sky rocket up to 40 odd degrees!
You can check out our packing lists for a full list of what we pack on any adventure.
If you are from the UK, we would recommend that you bring a Starling or Monzo Bank Card with you to use until you are set up with your Australian Bank Account. These bank accounts use Mastercard exchange and have no additional conversion fees.
You can read more about Starling and Monzo Bank Cards here.
Australian Mobile Phone Sim Cards
Before you leave to begin your new life Down Under, we would recommend making sure your phone is unlocked to allow you to use different sim cards. These days, it is possible to use data roaming and keep your sim card from home, however in our experience, we wouldn't recommend this. Unfortunately we were misled to believe that this would work for the duration of our time in Australia. However, the majority of these sim card deals will require you to enter your home country every three months or so to keep the sim card active. The reality of flying home every three months for the sake of keeping your sim card active is just not worth it for the environment or your bank balance. By still using a UK (or your home country) phone number, this will make things very difficult when it comes to applying for jobs. Australian sim card users will be unable to contact you on a UK number and job websites will not accept the phone number. It is worth just cancelling your old number and moving to an Australian one.  
Purchasing Your Sim Card
Instead of buying an expensive sim card at the airport, we would recommend that you purchase your sim card online before you leave. It should then arrive at the address of your accommodation in time for you arriving. There are a lot of competitive plans available in Australia and it depends what you are looking for, what plan you go with. If cheap is what you are looking for, then we can recommend looking into
Catch
or
Kogan
. Both of these companies offer your first month for $4.50 giving you 40gb data and unlimited texts and calls. After the first month the price will go up to about $50 and unless you're willing to spend three days without your phone to get another first time deal, your number will also have to change. Other companies, such as
Ovo
have great deals that even though they are still sim only, they are a reasonable price for a longer period. Our current sim card cost us $35 for 50GB of data and 600min overseas calls.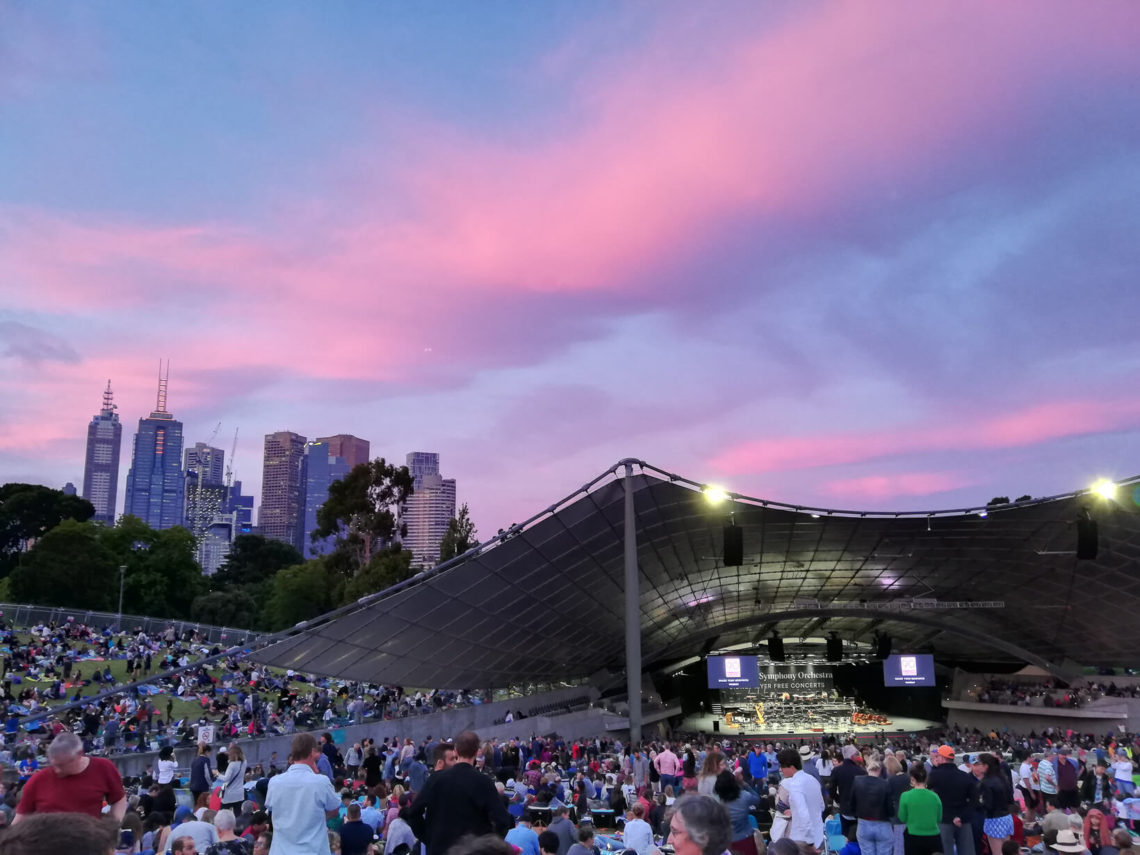 Download our FREE full guide to arriving in Melbourne and getting yourself set up. This includes how to setup a bank account, superannuation and so much more!
Arriving into Melbourne
Getting To and From The Airports
There are two airports in Melbourne, however you will most likely be arriving into the larger of the two airports, Tullamarine. We will also discuss the options when arriving into Avalon airport, as if you are coming from Asia, there is a high chance that you will land here. Tullamarine airport is only 50 minutes to the north of Melbourne city centre, therefore this would be the best airport to fly into. Avalon airport sits further west of the city and is outside of the Melbourne city public transport zones. This will cost you more to get from the airport to the city.  
Arriving into Tullamarine Airport
There are three options of getting to Melbourne from Tullamarine Airport. The cheapest and slowest option is to take public transport. The other two options are either the Skybus or a private taxi.  
Public Transport to Melbourne from Tullamarine Airport
To use the public transport system around Melbourne, you will be required to purchase a Myki card. This will cost you a returnable deposit of $5 and will allow you to travel around Melbourne and the surrounding suburbs on public transport. This is discussed further below. You will be able to purchase one of these at the information desk in the airport if you choose to travel by public transport into the city. When you head outside of the airport, follow the sign post for buses and take the
901 public bus to Broadmeadows Central station
, from there you can catch the train to Flinders Street Station. This will take you approximately
one and a half hours
.  
Skybus to Melbourne from Tullamarine Airport
The next option is that you take the SkyBus into Melbourne and you can choose to arrive at one of two stops, Southern Cross or St Kilda. Southern Cross is located in the city centre and St Kilda is further east by the beach. When you purchase your ticket, you can ask which stop would be best for you in relation to your accommodation. Depending on your stop, this will be a mid-range cost option, costing $25-30.
You can buy your tickets for the SkyBus here.
Private Taxi to Melbourne from Tullamarine Airport
The final option is to hire a taxi and this is the most expensive option. It will take you around 40 minutes to get into the city using this option. If you choose to take a taxi, we recommend that you check out Ola, a taxi app that offers great online deals in Australia.
Research their online deals as they sometimes have special airport fares.
Arriving into Avalon Airport
Again, there are three options to getting to Melbourne from Avalon Airport. You have public transport, Skybus and private taxis. Due to the
public transport
in this area not being covered by a Myki card, this option could be a more expensive option. You will have to purchase a seperate train ticket to the Myki card. The
SkyBus
is also an option from this airport and will cost you around $25. The final option is by a
private taxi
, which we would expect to be an expensive ride from this airport to Melbourne city centre.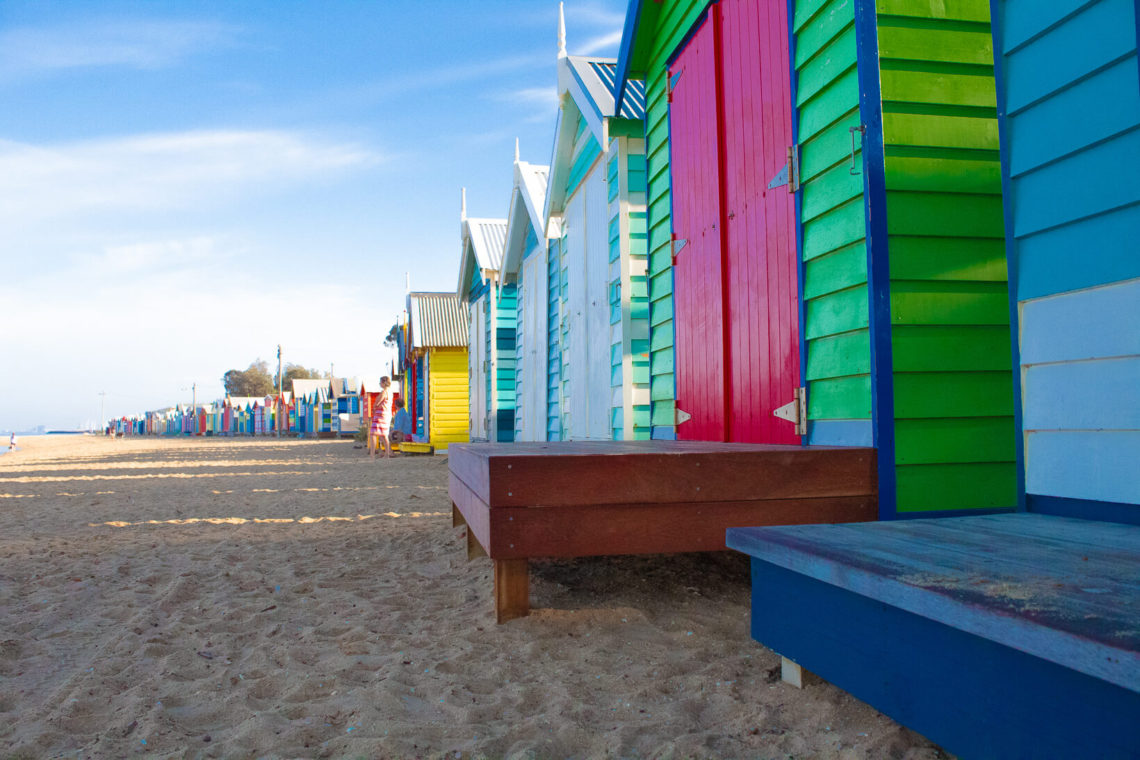 Also Read – Free Stuff Melbourne – Cheap things to do in Melbourne
Getting Around Melbourne City
As a city, Melbourne has one of the best public transport networks we have ever experienced. Trams, trains and buses run regularly around the city, with universal passes for all available at a really cheap price. On top of this, the Melbourne city centre is excellent to walk around, with a lot of sights close to each other and
plenty of street art to admire
. In the city centre, there is also a free tram system that operates all day long.
This is known as the "Free Tram Zone" and the map of it can be found here
. One of the most interesting free trams is called the "city circle tram" which gives you an excellent free tour of the city. An old fashioned tram cart will take you around the city and the conductor will tell you all about the fascinating history in Melbourne and interesting facts about the city. You can choose to hop on and hop off this tour as you please as it does not require a ticket to board. As mentioned above, you will need to purchase a Myki card to travel further than the free tram zone. This card will allow you access to trams, trains and buses around the two zones of the city. If you haven't already purchased your Myki card at the airport, you can
buy one at a Myki vendor across the city
, or download the
electronic version to your phone
.    
Also Read – Trivia Melbourne – Interesting Melbourne Facts
Setting up your Bank Card
There are many banks to choose from when you arrive into Melbourne and it can be quite overwhelming trying to decide which one to sign up with when you are still jet-lagged. If you are planning to travel around Australia whilst on your working holiday visa, then we would recommend Commonwealth Bank as the best bank for you. Commonwealth Bank branches are a lot more common all over the country, therefore should you have a problem, you will be able to find a branch within a reasonable distance (in Australian terms..). To get set up, all you need to do is take your passport and proof of address into your nearest branch and they will take some details from you. Your card will either arrive in the post or be available for collection when it is ready. The charge for this card will be $5 per month. The other banks available Australia wide are Westpac, ANZ and NAB.  
Also Read – Melbourne Food Blog – The Foodies Guide to Melbourne
How to Apply for Your Tax File Number
Obtaining your tax file number when you arrive in Australia is really quick and straight forward. You will be required to have this before you start work. Those on a working holiday visa are taxed 15% on their pay however without a tax file number, you will be charged more. You can
sign up for your tax file number here
and it will be sent out to you within a few weeks. It is worth doing early on in your arrival into the country as the letter can be used as proof of address which you will need when applying for jobs or applying for other necessities.    
How to Apply for Medicare
The following countries are eligible for a Medicare card in Australia, allowing them access to the Medicare services in the country:
New Zealand
United Kingdom
Republic of Ireland
Sweden
Netherlands
Finland
Italy
Belgium
Malta
Slovenia
Norway
This Medicare card will support you with the costs of essential medical treatments during your time in Australia. You will be entitled to a free public hospital service, medical services and prescriptions at a lower cost. You will be required to register for Medicare before you are entitled to use it. It will be very expensive to cover your own medical costs, so we recommend that you apply soon after arriving into Australia. You can
apply for Medicare online
or go into your nearest centre to apply. These centres can have extremely long waiting times so we would recommend that you aim to get there for it opening so you are not wasting your day queuing in the centre. Take your completed medicare form (if you have already filled it in), your visa and a form of ID to your nearest Medicare office, also known as Centrelink. The ID you are required to show will be stated on the form. If your application is approved your card will be sent to you in the post. In case  you require your Medicare card as another form of ID, you can request a print out of your card whilst you wait for your card to arrive. Request for this to be stamped if you require it for ID before your card arrives. There is a
Medicare app
that you can download to store your details if you don't have your card.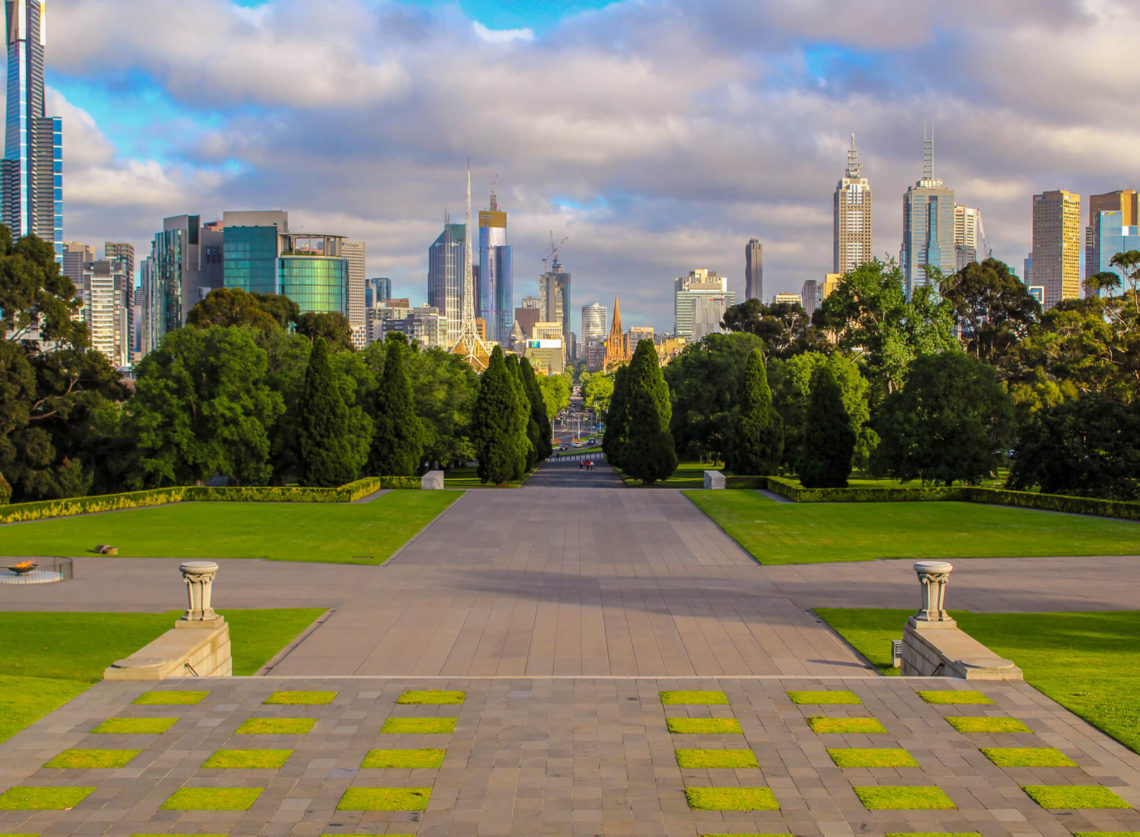 Also Read – Self Guided Walking Tours, Melbourne – The Ultimate CBD Street Art Tour
Finding Work in Melbourne on a Working Holiday Visa
In our experience, we were arriving in Melbourne as a nurse and an engineer with no barista or bar experience. I (Gemma) had thankfully planned ahead with my Australian nursing registration, however I still had to wait some time before I could get started with work. Campbell was unable to get any short term engineering job so was willing to do any job he could get his hands on. Turns out even cleaning jobs are hard to come by. We arrived in Melbourne in December, before Christmas and right in time for the comfortable Summer that all the backpackers flock to Melbourne for, so it was going to be tough!  
What Types of Jobs are Available for Backpackers
The most common types of jobs for backpackers in the city tend to be in the
hospitality fields
, with cafe and kitchen hands and bar staff being in constant demand. Unfortunately, this high demand also comes with high competition as these are the jobs everyone wants. To help you become successful in these fields, we recommend you gain experience in barista and bar work before heading to Australia. You will also need your
RSA (Responsible Service of Alcohol) certificate
to work behind a bar. Other jobs backpackers find themselves in are as
office temps
or
receptionists
. This is usually the best option for people who already have experience working as a temp or in the general office environment. A job that is always in high demand is the
charity fundraising
and
sales team profession
. These are very short-lived careers for most backpackers (myself included) unless you happen to be an amazing sales person. The days are long and hard, you need to be incredibly energetic all of the time and some jobs are even commission only based. The last main job backpackers find themselves in is as a
general labourer
in one of many industries. If you are skilled in a trade, such as a bricklayer, carpenter, electrician or painter, you will have no problem finding work in these areas. If you do not have experience as any of these,
pretend you do
! (Maybe not as an electrician though..). To work on any construction job, you will need to have a "
white card
", which can easily be completed online.  
How to Apply for Work as a Backpacker
Similarly to finding accommodation, there are plenty of ways for you to apply for work as a backpacker. These include applying online, calling around and attending job fairs. Applying online is the easiest and also the least successful method of applying for work, due to how many other people are doing the same thing. In saying that, I still recommend you apply for every single job you see out there, with CVs and applications that are at least slightly tailored towards each different job. The main websites I used to apply for work were:
Job Fairs
that are often held at hostels in the city and St Kilda, as this can be a great way of speaking to different job agencies who will aim to find a job that suits you and your experience. Make sure you bring some copies of your CV along with you to hand out, or you can email your CV to the agency once you leave. Lastly there is the old fashioned method of
phoning around
, or better yet
dropping by in person
. When applying for hospitality or shop floor jobs, this is the best way to get hired as it is the most personal. Print out a handful of CVs and get out there. We recommend heading out of the city centre to the surrounding suburbs and trying in the quieter spots that are likely to be missed by other backpackers.  
Advice for Your Second Year Visa Work
If you choose to complete regional work in order to gain a
second year working holiday visa
, the thought of where to start can be daunting. In a similar fashion to before, we recommend checking out these job websites, especially Backpacker Job Board and Gumtree, and phone as many businesses as you can. At the end of the day, getting the right job is a matter of patience and luck. A lot of backpackers are in the exact situation you are in and demand for workers is not as high as the number of workers. Don't be picky when it comes to work, if you are offered a job take it and keep looking for other work if it is not suitable for you. From
our experience with farm work
, taking a low-paid job gives way to a better job, as long as you are persistent. Depending on which season you look for work, different harvests will be happening across the country. Getting to these different places, as well as the more outback areas that will be in more need of workers, is much easier if you have your own transport. We cannot stress enough how easy and profitable having our own camper van to travel and live in was during our farm work period.
Read our full guide to buying a campervan in Australia for all the information you will need.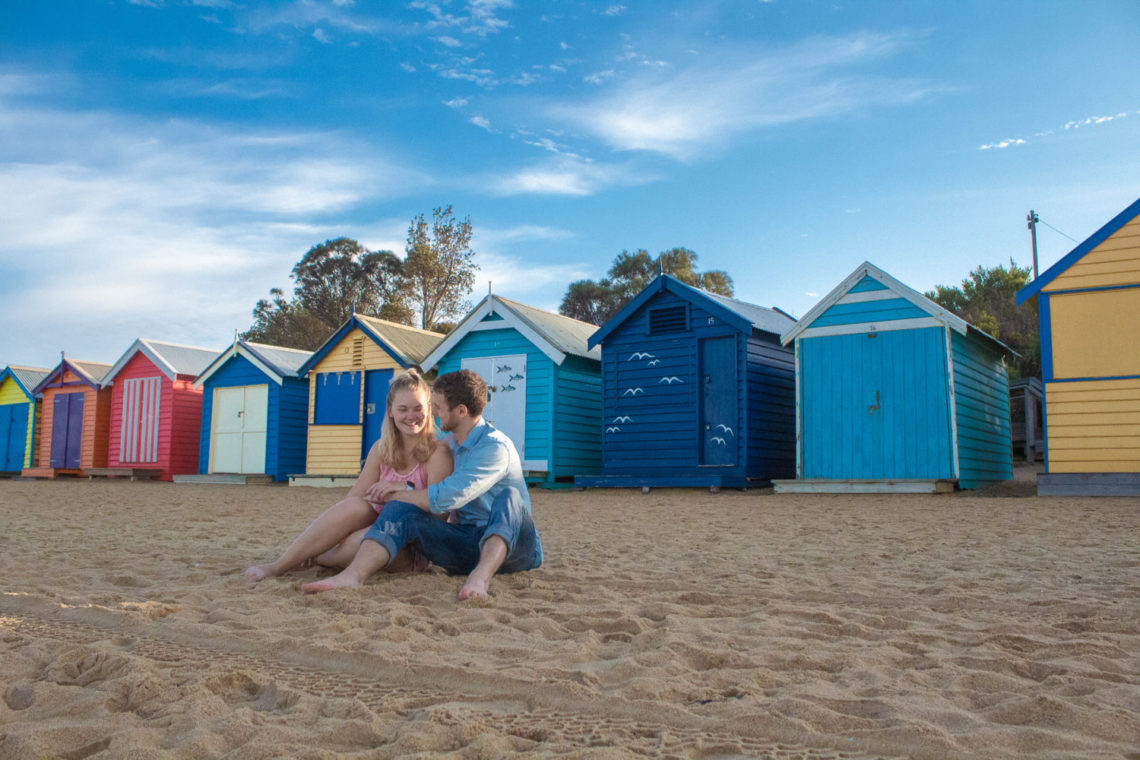 The Melbourne Social Scene and Our Favourite Sights
The best part of living and working in Melbourne is how lively and active the city always is. The city itself and the surrounding suburbs are awash with beautiful sights, fun activities and chill places to relax and enjoy this once in a lifetime experience.
For a full list of all of the free and cheap activities in Melbourne, read our article here.
Discover the City with a Free Walking Tour
The best way to find your feet in any new city is with a free walking tour and our tour in Melbourne was our best yet! We went on a
free walking tour with Imfree
and they have plenty of different free and paid tours to choose from. These tours can take you around the most fascinating sights and history locations in the city, or you can choose to have a guide show you the best bars and restaurants in Melbourne. By going on a free walking tour early on in your time in Melbourne, your eyes will be opened to new areas and information about Melbourne. Melbourne also has an amazing street art culture, which you can view in a
private tour
or simply walk around yourself and
check out the best artwork in the city centre
.  
The Best Happy Hours in Melbourne
The city is full of bars and restaurants, including rooftop bars and hidden bars. Often misconstrued as an expensive city to enjoy, Melbourne in fact has a very prominent happy hour culture. These cheap drinks deals are spread al over the city, often from 4pm till 9pm each day. One of our favourites for some cheap food and drink was Asian Beer Cafe in Melbourne Central Station. A happy hour jug of beer will set you back $9, which for Melbourne prices is cheap!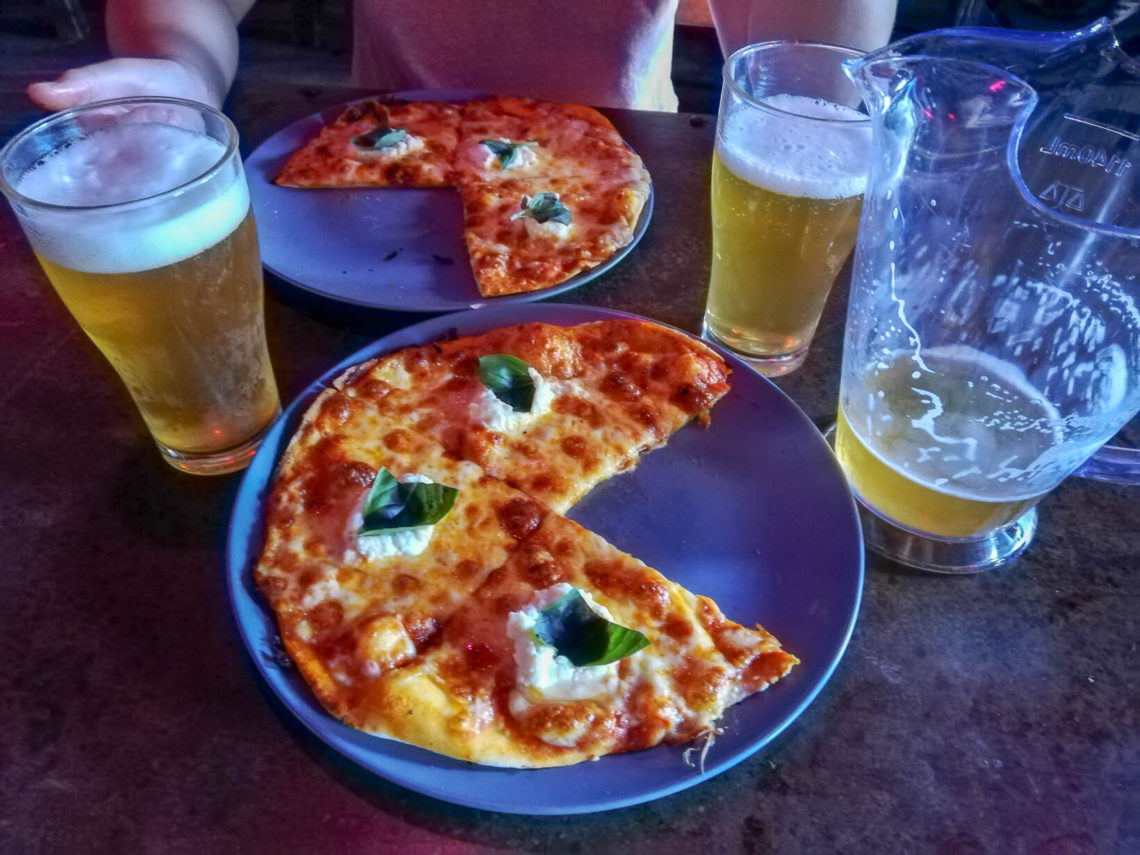 The Best Restaurants in Melbourne
The Melbourne food scene is another thing the city is famous for. There is such a huge influence from a wide range of cultures in this city, no matter what food you fancy you will be able to find it. One of our favourite restaurants was Fat Jaks, a burger joint in St Kilda, serving huge portions at a reasonable price.
You can read more about our favourite food and drink spots around Melbourne here.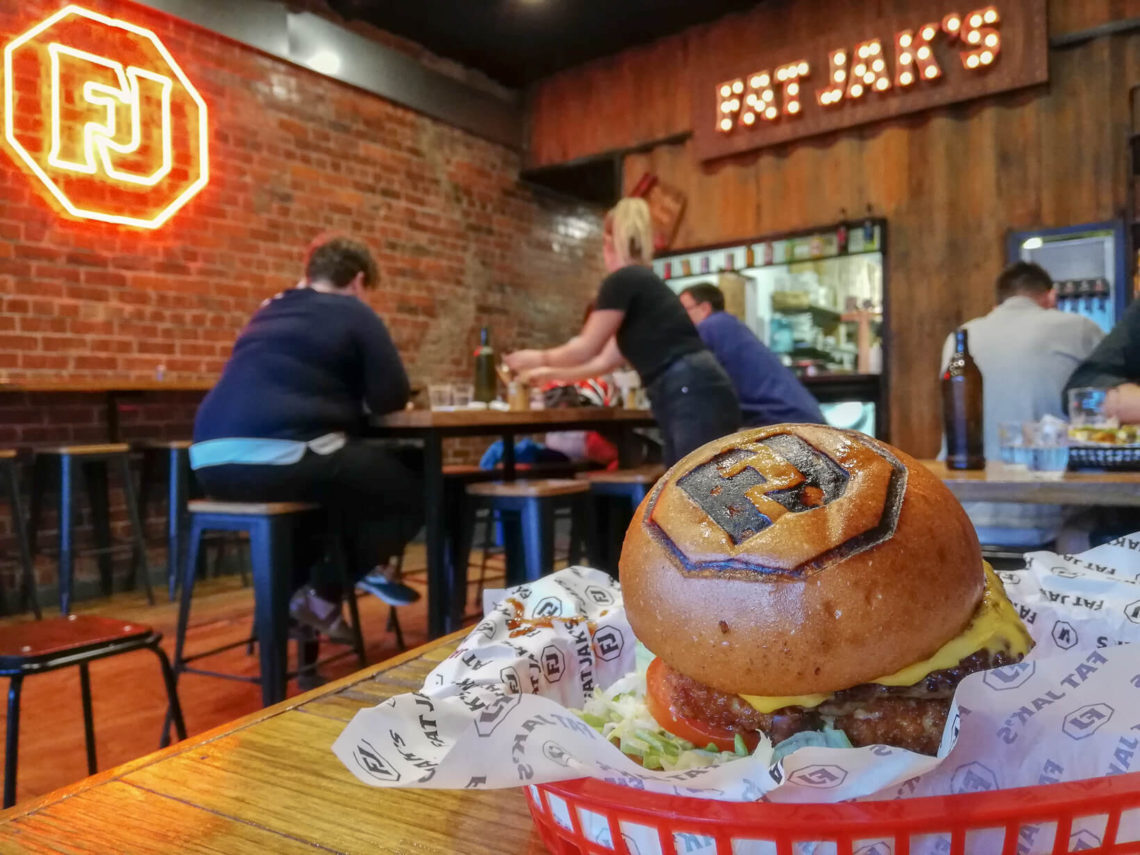 Download our FREE full guide to arriving in Melbourne and getting yourself set up. This includes how to setup a bank account, superannuation and so much more!
FAQs on the Melbourne Working Holiday Visa
What is a Working Holiday Visa in Australia?
A working holiday visa can be defined as "an experience that aims to promote the international understanding of young adults". It is also the perfect opportunity for you to experience what life is really like in Australia, as you work, live and play like a local. It is valid for adults from certain countries, aged 18-31.  
How Much is Working Visa to Australia?
The current price of the application for a Working Holiday Visa Subclass 417 is $440AUD if you apply through the Australian Government's website. There are third-party companies that will organise it all for you, however, these tend to cost around 20-30% more.  
How Much Money do You Need in Your Bank Account to Go to Australia?
The guidelines state that you must have "sufficient funds to support yourself during your stay and to organise your return trip" in order to enter the country on your WHV. There is a general understanding that this means around $5000AUD in a bank account as well as a return flight ticket (or enough funds for such). From our experience this is not a strict policy, with almost no one being asked to prove it upon entry, however, we didn't take the risk anyway.       So there you have it, your step by step guide to
arriving into Melbourne on a working holiday visa
. If you are planning a trip to Melbourne, let us know if you found this helpful in the comment section below. Do you have any concerns? Anything you are looking forward to doing when you are there? Any questions about the city we will gladly try to help.
Let us know down below
. Also remember that
sharing is caring
, so be sure to let all your friends and family know about this guide to Melbourne so they too can plan their own trip to join you down under.
Save this guide for later by Pinning it
and make the most of your adventure to Melbourne when you visit. If you found this guide useful, make sure you
check out the rest of our Australia content
so you can plan your trip to its maximum potential.
Catch up with us on our social medias
and tag us in your Melbourne photos so we can share them with our community.    
Now Read:
This article may contain affiliate links that provide us with a small income. For more information read our Affiliate page.
---
Pin it for later!