After living in Australia for a year and experiencing both the summer and winter months, it's time for us to share with you the things we didn't expect from Australia. Now don't get me wrong, Australia has been one of the most beautiful countries we have ever been to, hence why this was our third trip over there.
We cannot wait to reunite with our campervan and call Australia home for another year, but we will definitely be avoiding a lot of the things mentioned below when we go..
These things we didn't expect from Australia aren't all bad, in fact, some of them are pretty good. Let's get stuck in.
Save this to your Australia Pinterest board for later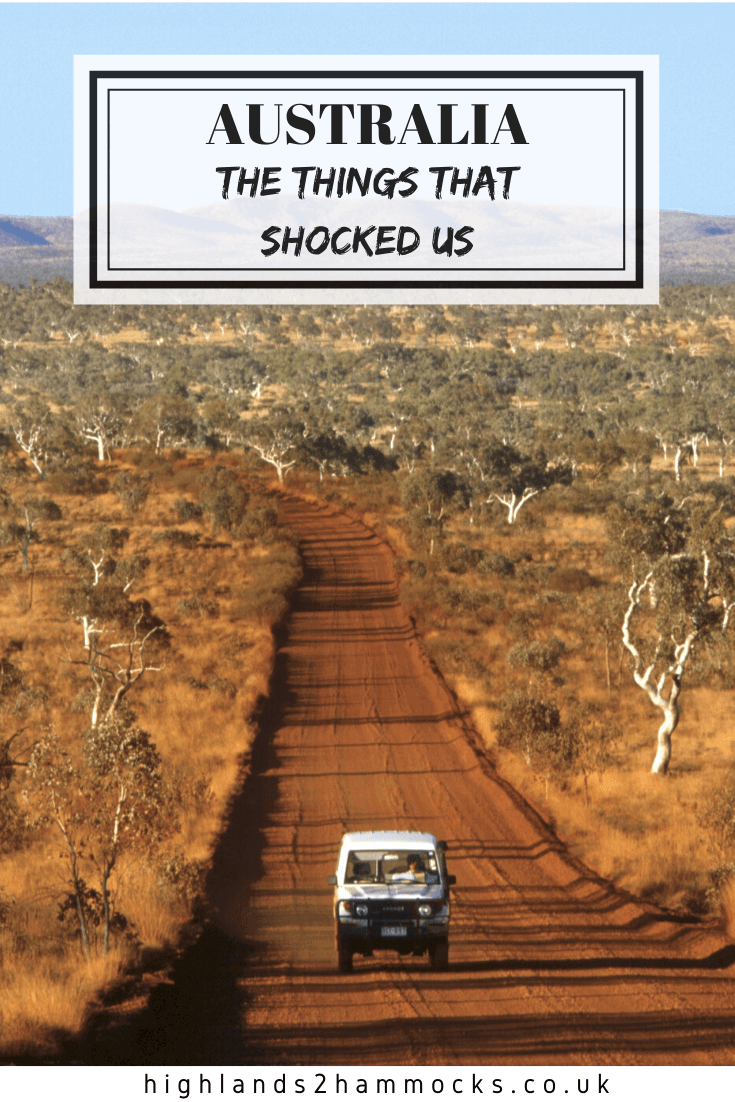 Watch more our Campervan Adventure over on our Youtube channel
Backpacking Australia – What Shocked Us About Australia!
The Flies are Unbearable
Oh my, this is a tough one to write about without itching my face. On a warm day in Australia, if you venture out of the city, you will be very quickly swarmed by the most feared of Australian animals. No, it isn't the crocodile, the snakes, the magpies or even the drop bears, it is the bush fly.
They say everything in Australia wants to kill you, however, that isn't strictly true. The bush fly doesn't want to kill you, it simply makes you want to kill yourself.
Bush flies in Australia are more attracted to humans than your normal house fly, meaning a leisurely stroll outside will result in 100 of them landing on your face at any one time. The bush fly doesn't bite as a mosquito does, it's just infuriating having them land on you, tickle you and never leave you alone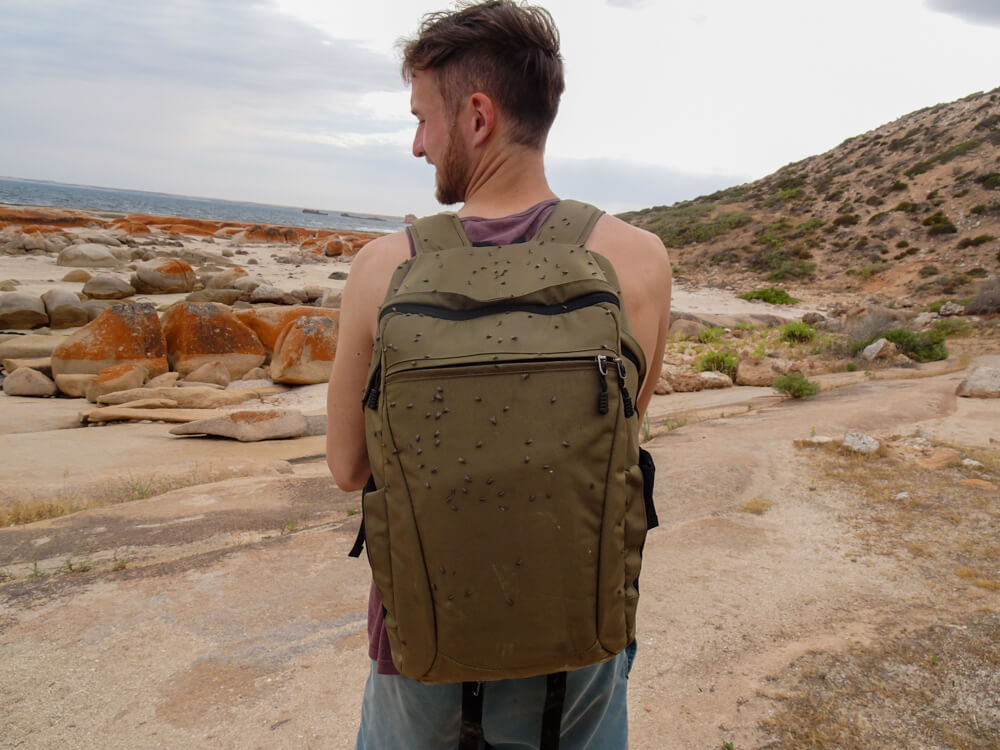 Just How Remote Australia is
Australia is an incredible size and when you start to venture out of the city and into the bush, you really get a feeling for how remote this country can be. This can also mean that you can go for days without catching a bit of a phone signal or even seeing another person.
This is where it would come in handy to have a satellite phone, they are expensive but if you are travelling remotely often then it would be a good safety mechanism to add to your road trip essentials.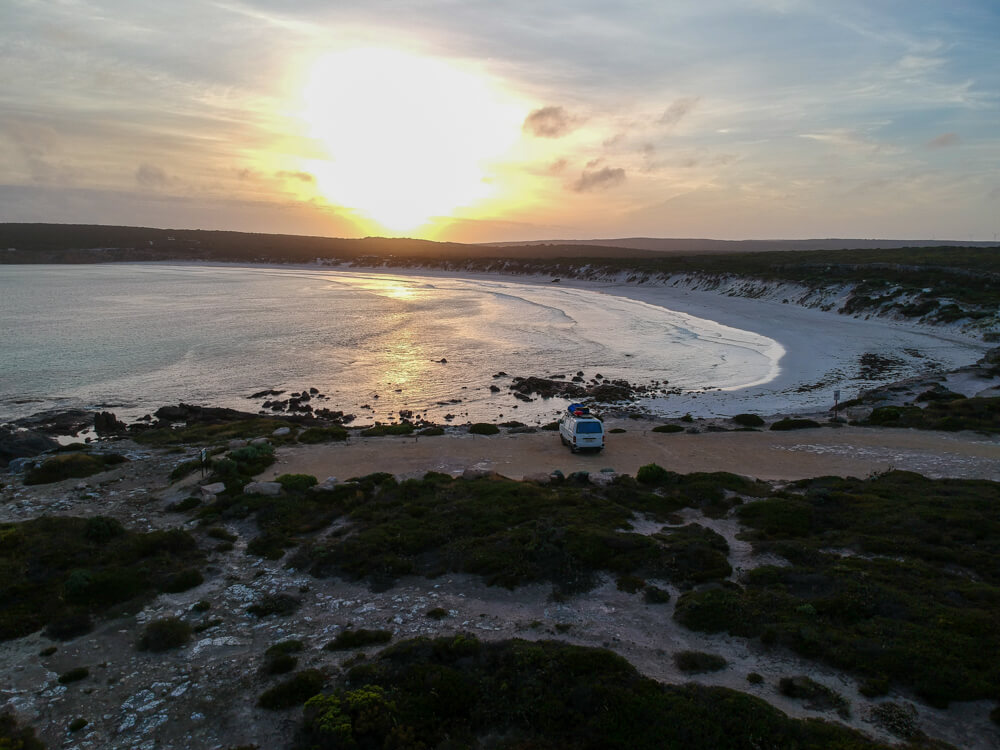 How Bad the Roads Can Be
Before travelling Australia in our campervan Roxy, we had no idea how many off the beaten track gravel roads there would be. Looking at the maps we could be 20 minutes away from our destination, however, this would quickly (or slowly) turn into another hour and a half, simply due to the bumpy the gravel roads would be.
These "unsealed" roads are made up of dirt and rocks and stretch across the more deserted areas of the country for hundreds of miles. If you are planning on heading along them then a large, 4wheel-drive car would be recommended.
The Drastic Weather Swings
It became apparent to us whilst road tripping in Australia that Scotland is not the only country to have weather swings. The drastic changes between sweltering hot winds that gust like an oven, followed by a swing in the wind and an Antartic blast chilling your bones are simply mind-blowing.
As someone in South Australia said to us, "you either have 1000-miles of ice to the south or 1000-miles of desert to the north". This means that the weather and temperature for that day is highly dependant on which way the wind blows, going from 35 degrees to 10 degrees in about 30minutes.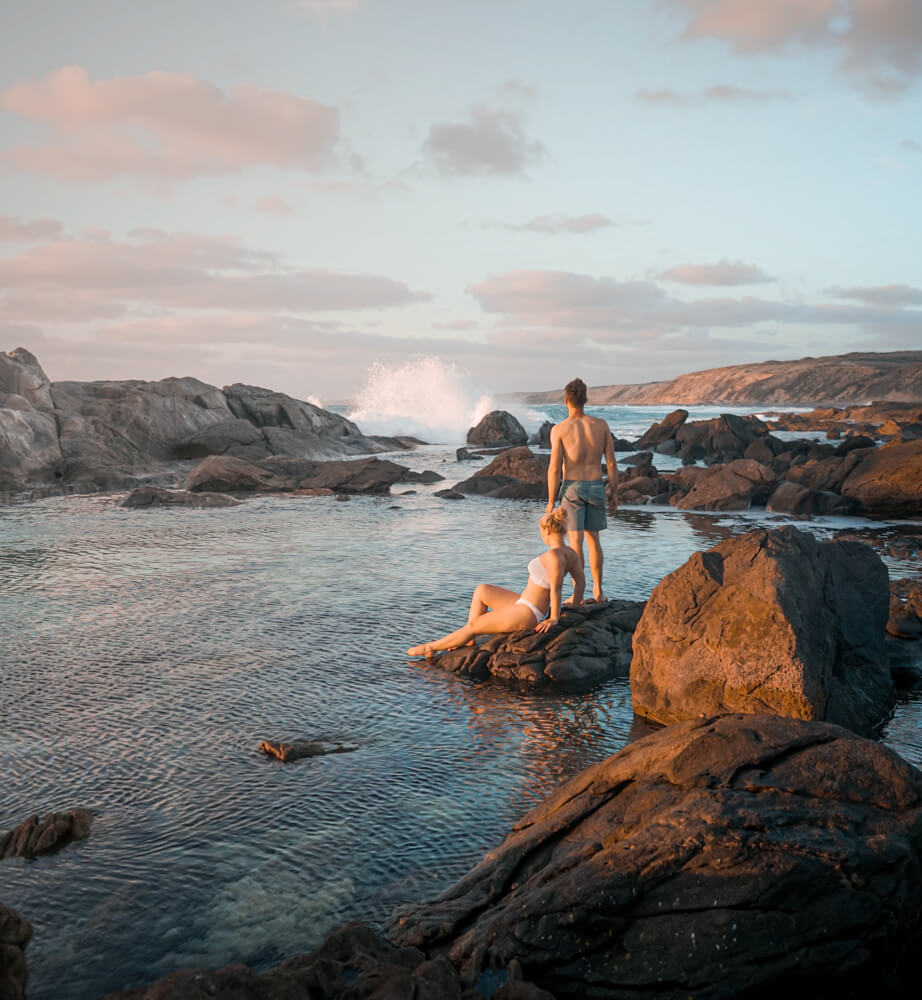 Paying to Dump Rubbish
Okay, it may sound a little entitled, but coming from Scotland this one really shocked us. Finding somewhere to get rid of the old wood when we ripped it out of our campervan turned out to be a lot harder and more expensive than we imagined.
We had no idea that we would have to pay so much money to get rid of something like that, but $100 later we were a little uglier and wiser than we were before..
How Easy it is to Wild Camp
People that say wild camping in Australia is impossible simply aren't doing it right. Exploring the remote and isolated regions of South Australia, we found an unimaginable number of perfect wild camping locations, with nothing but the stars and the sea for company.
By using apps like WikiCamps, you will find plenty of options for free camping spots, as well as donation-based spots and paid campsites. When you are travelling in remote locations, it's so easy to find a quiet area, away from any houses or roads and camp up for the night.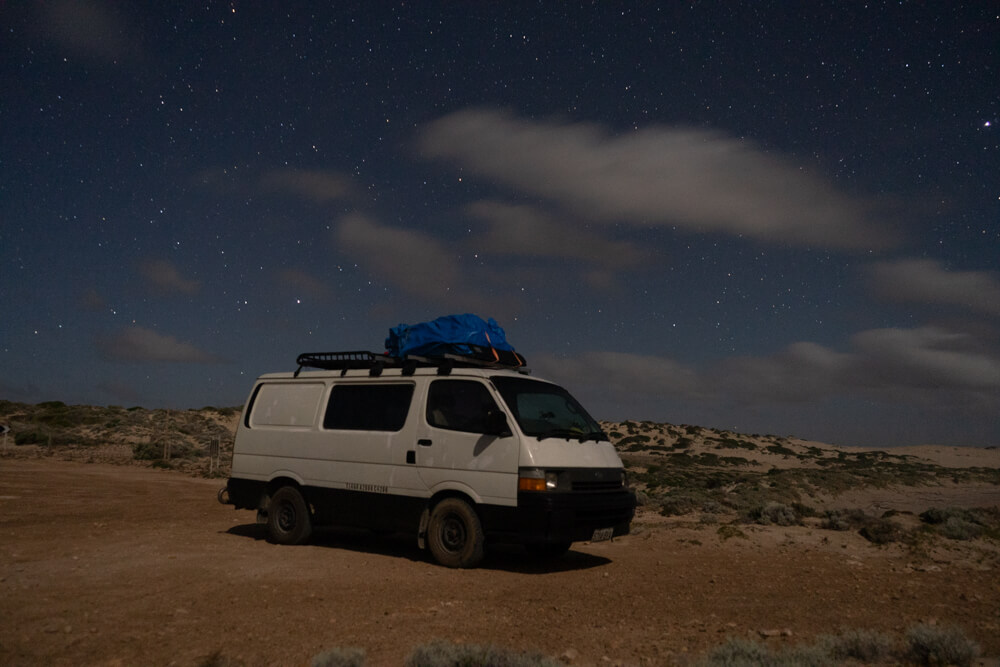 Is Australia Expensive? No!
One thing that everyone will tell you about Australia(especially those people who have never even been), is just "how expensive" it is as a country. And yes, it is expensive if you do nothing but buy your favourite, imported food items, as well as eat out every single night and drink nothing but beer, however, if you are smart and careful it is actually cheaper than the UK.
If you compare the price of the locally sourced food items and the cheapest brands of drinks to the minimum wage of Australia, Australia is actually a LOT cheaper than other places in the world. Even the bars and restaurants in Australia can work out cheaper than other countries if you are smart, look out for deals and use happy hours.
In our opinion, Australia is not as expensive as everyone would make it out to be. Australia has one of the best living wages in the world, therefore, making food more affordable. This also depends on where you shop, if you shop in a cheaper supermarket such as Aldi then you will be laughing with your leftover cash.
Once we got over the hurdle of thinking that everything sounded more expensive because dollars are more than pounds, it's really not hugely different to the UK.
The Sea is Freezing
Okay, this is mostly applicable to the southern coast of Australia, where we toured in our campervan. This is because the sea along the southern coast lies between Australia and the Antarctic, so is justifiably colder than elsewhere in the world.
During our most recent road trip through South Australia, we experienced many hot days where the temperature was reaching beyond 40 degrees celsius. On days like this, you think that diving into the sea would be a comfortably refreshing experience.
However, with the spring temperatures of the sea still sitting around 10-15 degrees, each one of our dips turned out to be a very quick and shivering experience.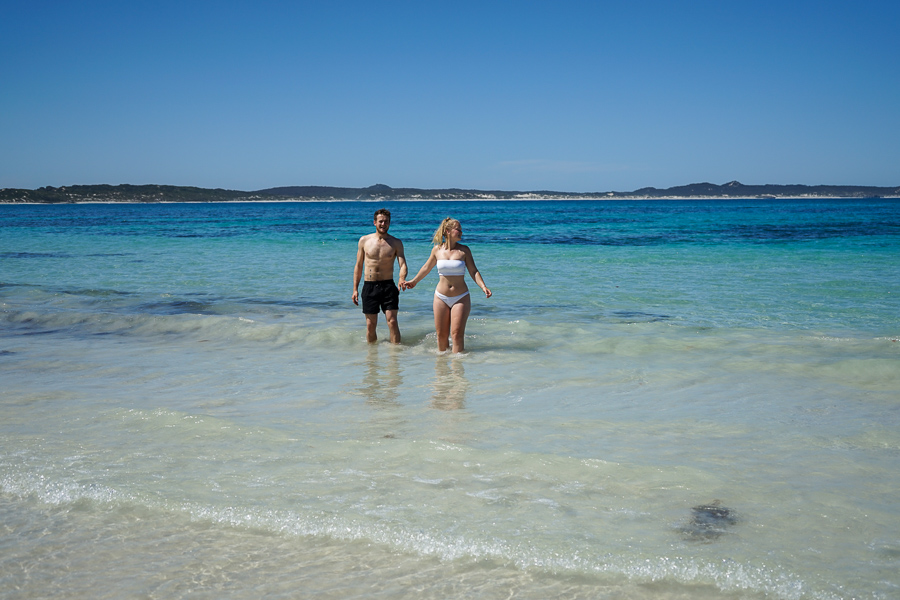 Everything Wants to Kill You (even the trees..)
Okay so everyone knows that in Australia, there are a lot of animals that want to kill you. You have crocodiles, sharks, dingoes, even magpies and snakes all want you dead.  Well, what if I told you that the trees also wanted to kill you?
This was something that we had never considered (because.. well why would we?), and upon our arrival into Melbourne we were caught off-guard big-time. If you experience hayfever or even asthma, then the plane trees that line some of the streets around Melbourne are deadly.
I have never felt hayfever like it until our Airbnb host warned me that this is possibly what it was. They are absolutely brutal.
The Magpies are a Little Different
The magpies in Australia are beautiful. They sing lovely songs and have proper personalities, however, it turns out that they also have a very aggressive side that strikes fear into a lot of people. During spring the magpies become very protective of their young, this is called Swooping Season. The magpies see humans as a threat to their babies therefore they will swoop and attack.
It is common to see cyclists going along with wire rods attached to their helmet. This is to scare away any magpies that would think about swooping them as apparently they swoop those that are fast-moving. They have been known to cause deaths from swooping.
Seeing a Platypus is Hard
When you are ticking off the Aussie animals from your bucket list, how many of us have seen a platypus? This was one of the animals we were desperate to see and during our trip to Kangaroo Island, we had the opportunity of seeing one in the wild. To see a platypus you need to be extremely quiet and patient, they can be shy animals and can spend a long time underwater so they are very difficult to spot.
It's Colder than You Think
That's right, it gets cold in Australia. The country that is often believed to be too hot all year round actually experiences sub-zero temperatures along the southern coast. We experienced this first hand whilst living in our campervan doing framework in South Australia.
Frequently we would awake to find our breath visible inside the van and our bodies covered by abut 5 layers of blankets and duvets. The windows were frosted over and the big bowl of porridge would have to be eaten quickly before, it too, got cold.
During the winter months (between June and August) the temperatures plummet, especially in Victoria and South Australia. In the state of Victoria, there are even ski slopes in the mountain regions that are open through winter.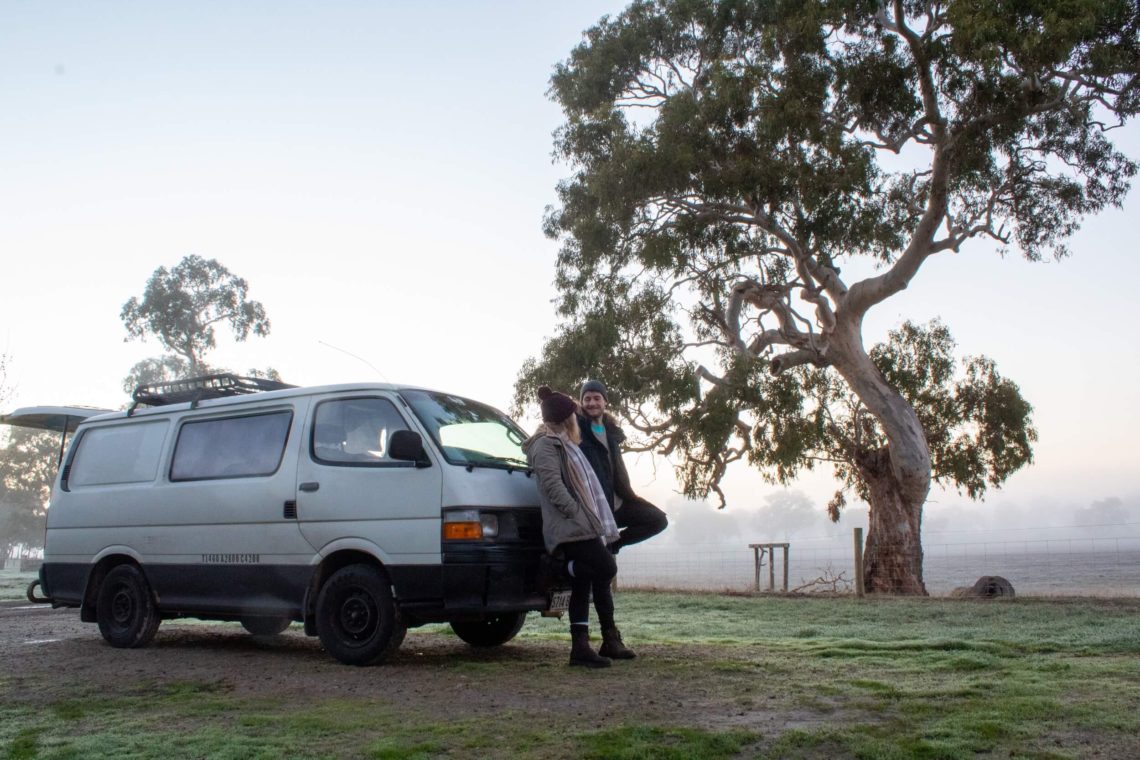 How Many Sink Holes There Are
Did you know that Australia is home to 50 sinkholes? Neither did we until our road trip through South Australia, where we learnt of the volcanic landscapes and limestone coastal area. The Victorian town of Mt Gambier blew our minds by the history and geography of the region, where you will find huge suburbs sitting on top of ancient, sub-terranean channels.
There are sinkholes of all shapes and sizes in Mt Gambier, from ones transformed into giant gardens, to sinkholes that are filled with water that you can swim or scuba dive in. Each one of these natural marvels are beautiful and fascinating in their own way.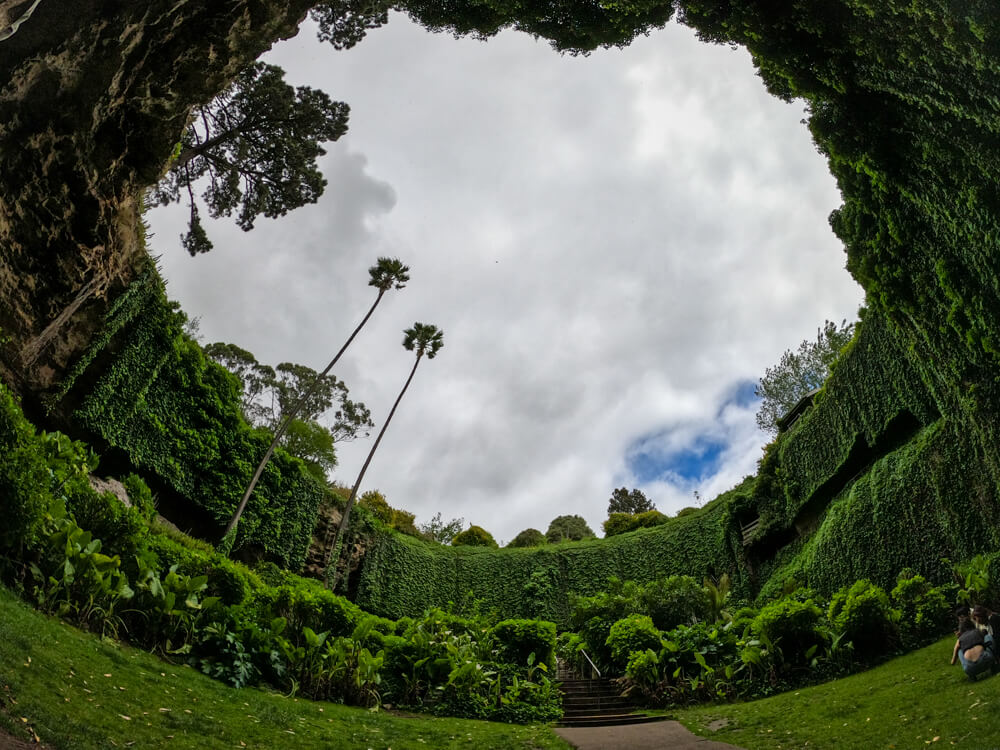 Australia is a truly mindblowing place, and these are just some of the insane things about Australia that took us by surprise. If you are visiting this breathtaking country and have any other questions on what to expect, leave us a comment down below. We love to chat about this stuff! If you have already been, let us know how it was! Did you visit Australia on a working holiday visa? Where did you go? Let us know in the comments below!
Also, remember to share this with your friends and family that you are going to Australia with. Sharing is caring and we want to inspire as many people as we can to visit this unbelievable part of the world.
If you are planning an Australia trip soon then check out our other Australia content right here. Come and find us on social media to see where we are currently exploring. Tag us in your photos from Australia and we will share them with the rest of our community of explorers and backpackers on our social channels!
Now Read:
This article may contain affiliate links that provide us with a small income. For more information read our Affiliate page.
---
Save this to your Australia Pinterest board for later